Bridget and Tom's Wedding at Ventosa Vineyards, Geneva NY
Today on the blog is Bridget and Tom's wedding at ventosa vineyards in Geneva, NY! Bridget and Tom met while they were still in highschool, working at the zoo in the Jungle cafe. They quickly because good friends. Their friendship continued while Bridget was at college. She would come home during the winter and they would spend the days snowboarding at a mountain near where they lived. After 4 years of friendship they finally started dating. As they relationship progressed they added an adorable golden retriever Oliver, and bought their first house together.
When Tom was planning his proposal to Bridget he wanted it to be somewhere that was meaningful to her. He finally decided on her families lakehouse in Geneva, NY. When the day came he tried to convince Bridget to take Oliver to the lake house so he could go swimming, then afterwards go to her favorite restaurant. However, the weather was not on Tom's side that day. Bridget did not want to take Oliver swimming. Tom quickly came up with a new plan to take Oliver to the dog park and meet up with friends afterwards. Even though plans were changed, he still managed to get a photographer to be at the spot that he was going to propose. While they were walking up a hill at the park, tom started to slow down and when Bridget turned around he was down on one knee! They were met at the park by their friends and they all celebrated the happy news together!
Their Day
September 1, 2018 came so fast. They both go ready at the Ramada in Geneva. For their first look we headed to Bridgets family lakehouse, the one where Tom had originally wanted to propose. Tom waited out on the dock facing Seneca lake while Bridget walked up to him and gently tapped him on the shoulder. Afterwards they walked to her grandparents driveway to take a picture of her and tom walking down the driveway, the same driveway that her grandparents walked up and down everyday.
Their ceremony and reception both took place at Ventosa Vineyards, with the ceremony site overlooking the gorgeous big tree and Seneca lake. After the ceremony everyone headed inside for the cocktail hour and dinner, and might I add some of the yummiest eggplant parmesan I have ever eaten! After dinner and sunset portraits were finished, Silver Arrow Band started to play and the party was on! After hours of dancing they said goodbye to their family and finished the night with all of their guests with a sparkler exit.
Thank you both so much for letting us be a part of your day! I have enjoyed getting to know you over the past year, from your engagement session to the wedding. We wish you both the very best!!
Their Vendors
Photographer: Nicole Gatto Photography
Christina at Studio Salon Geneva
Cindy at Studio Salon Geneva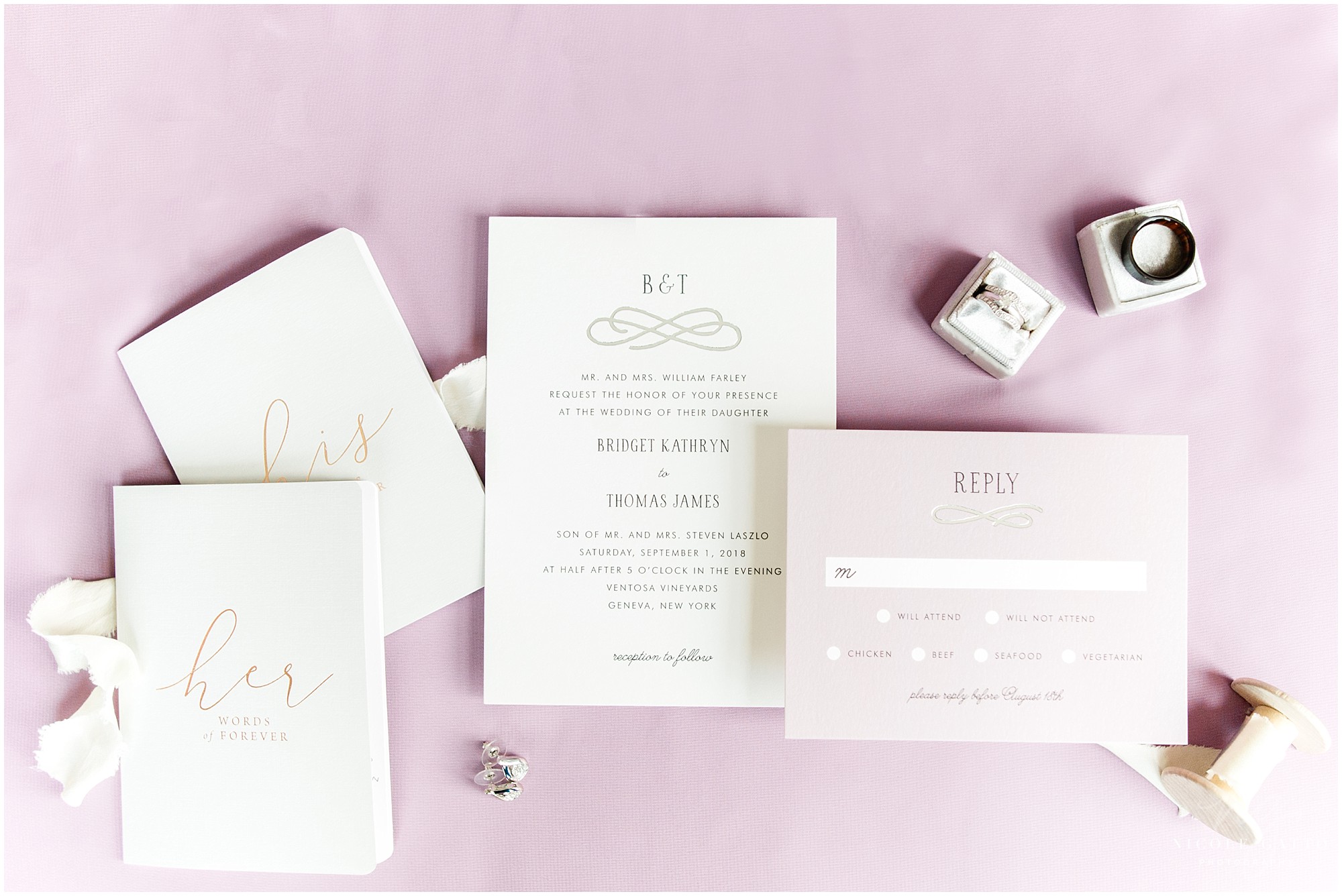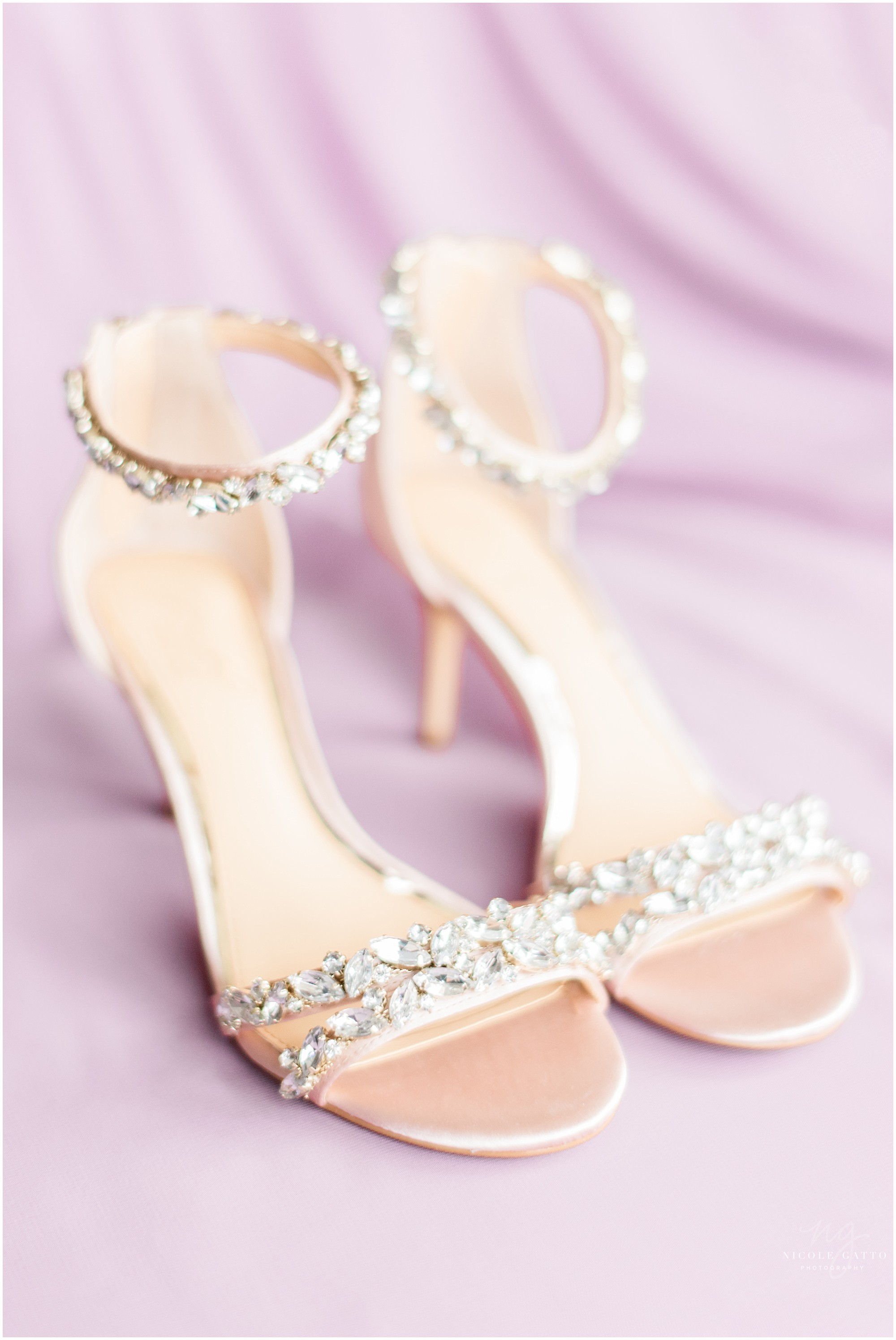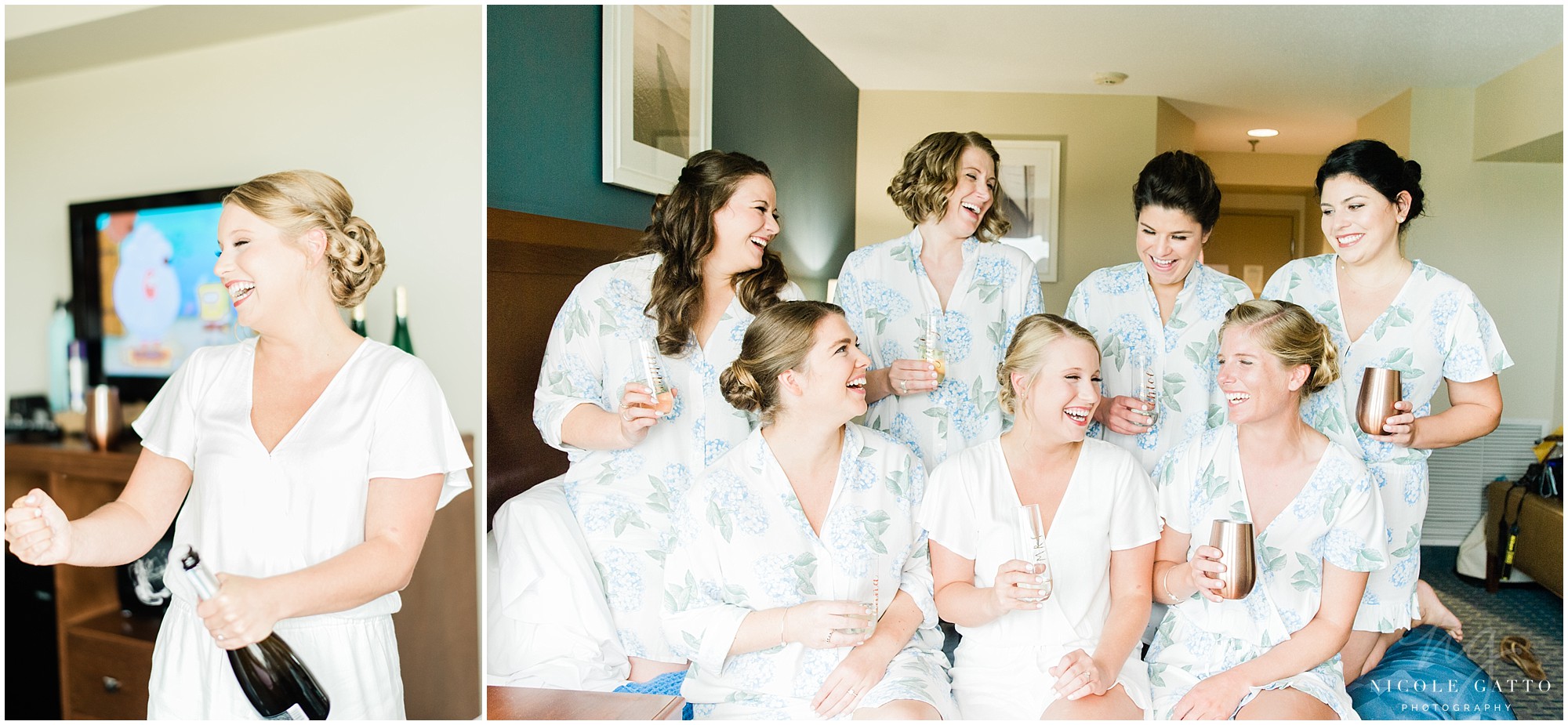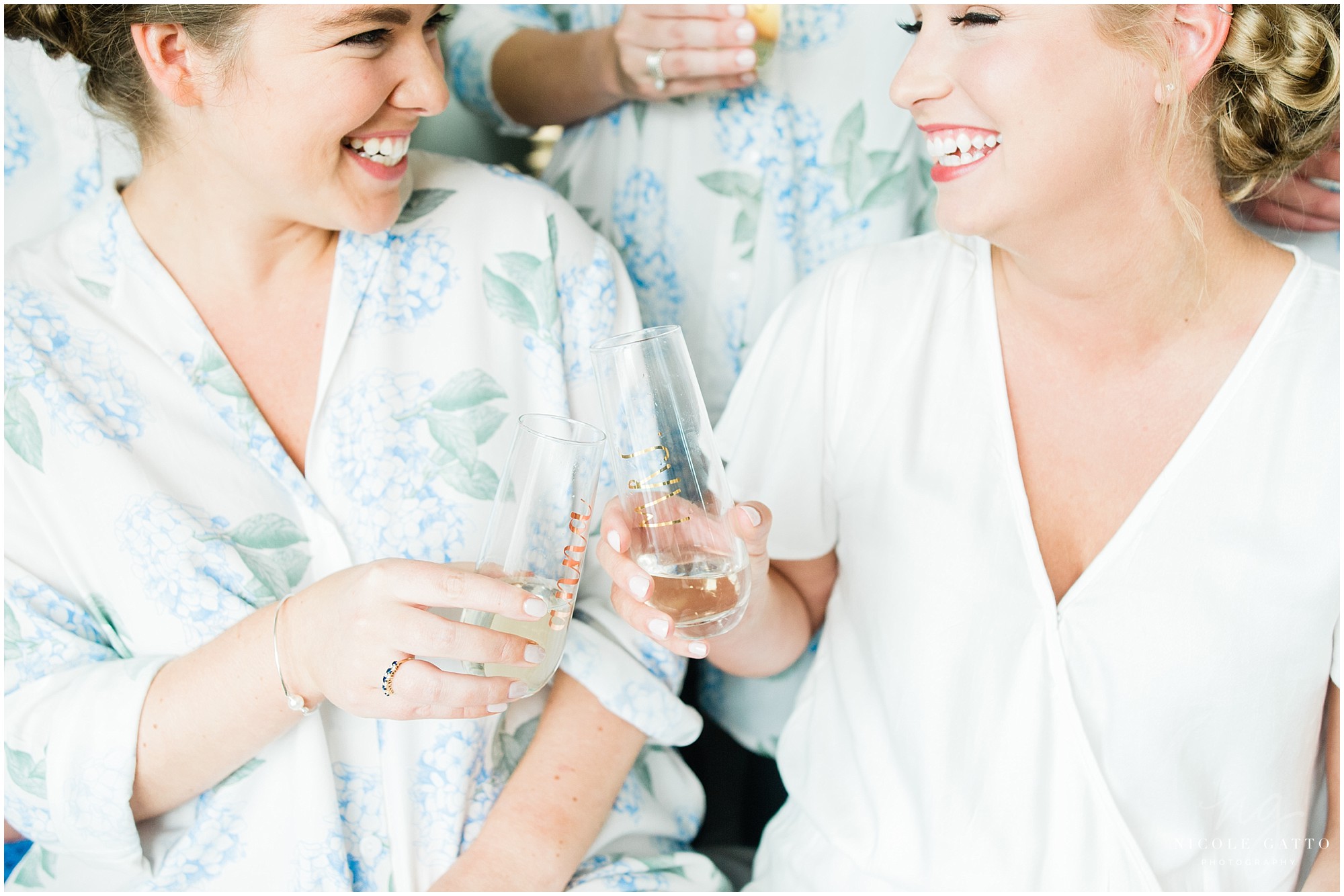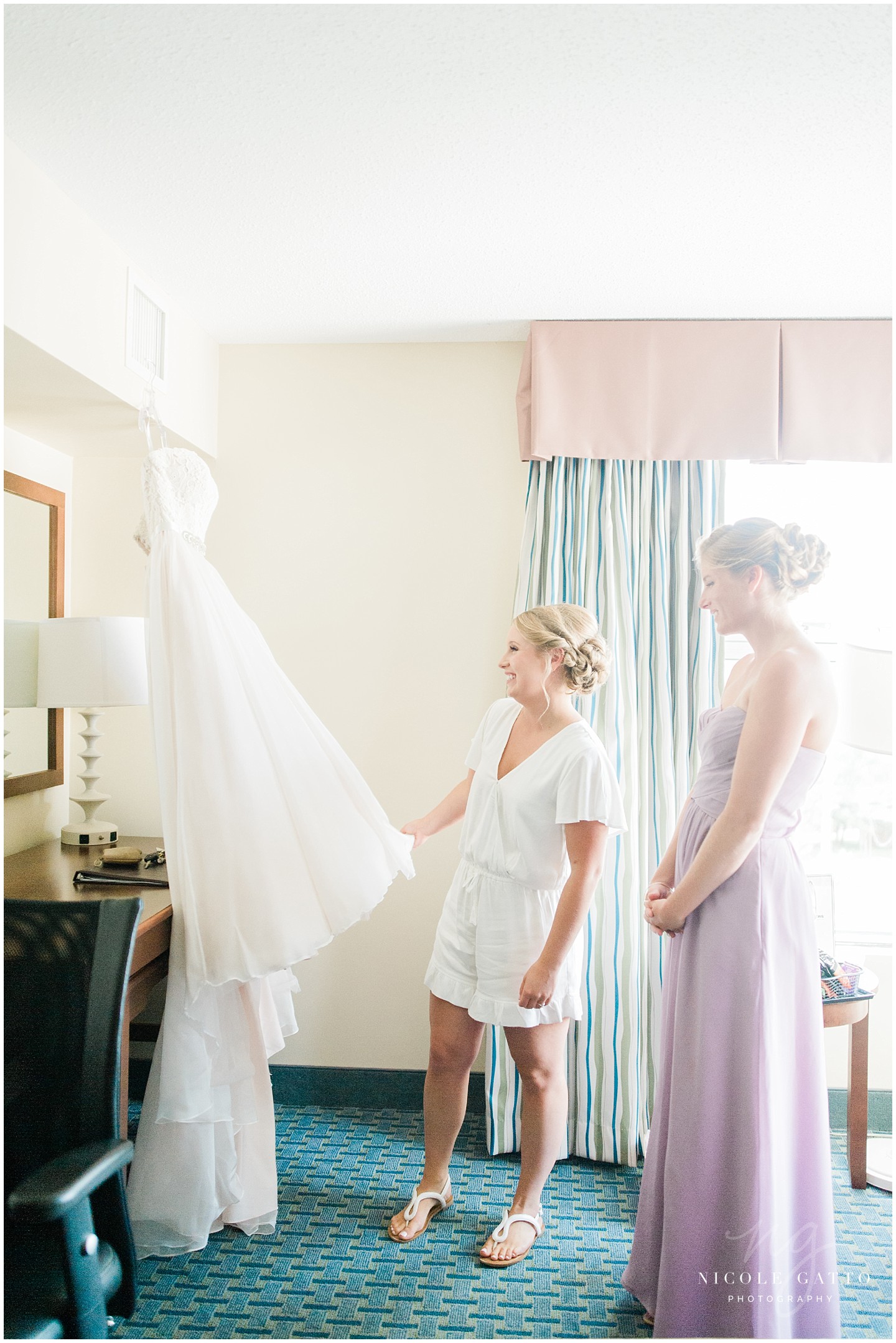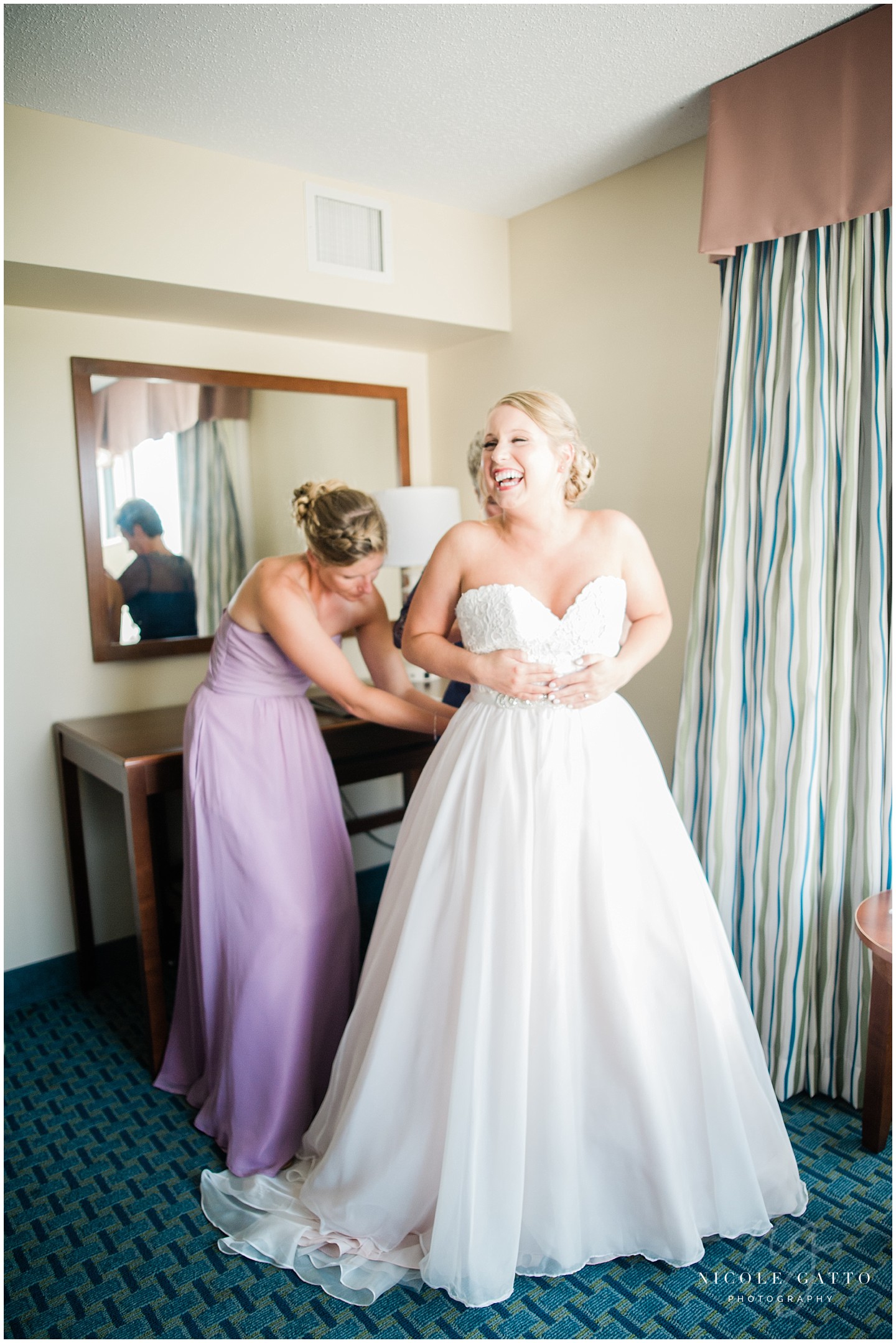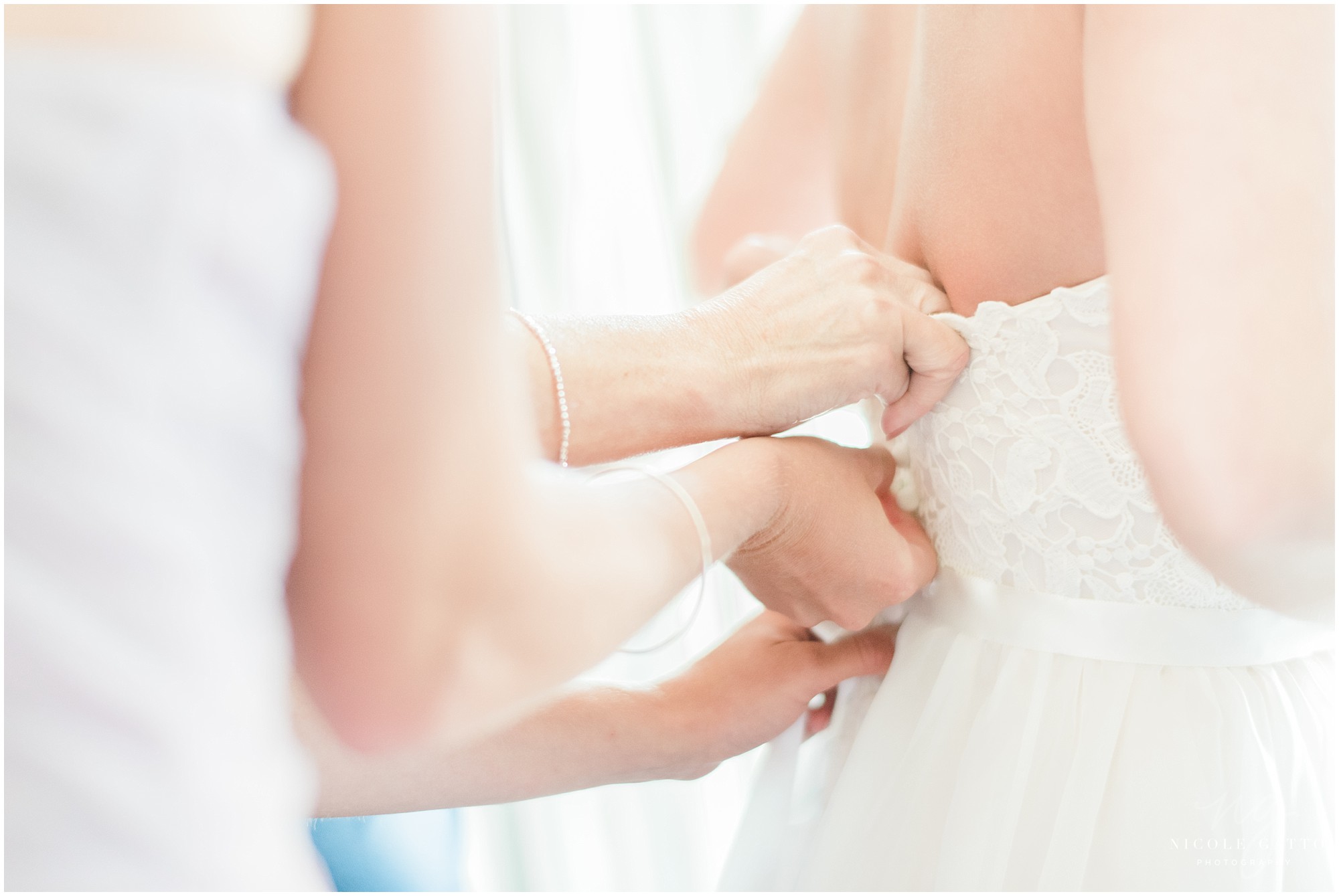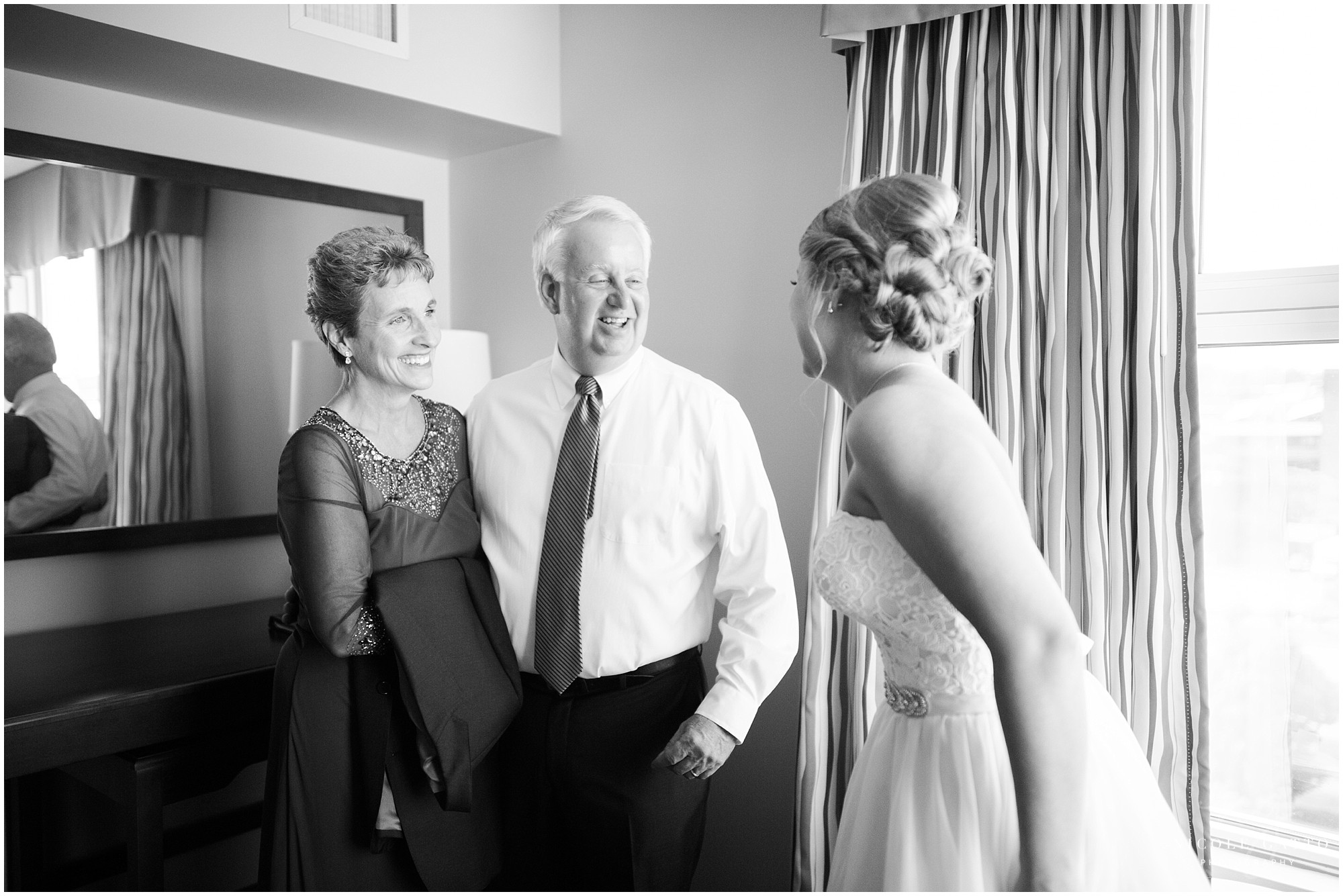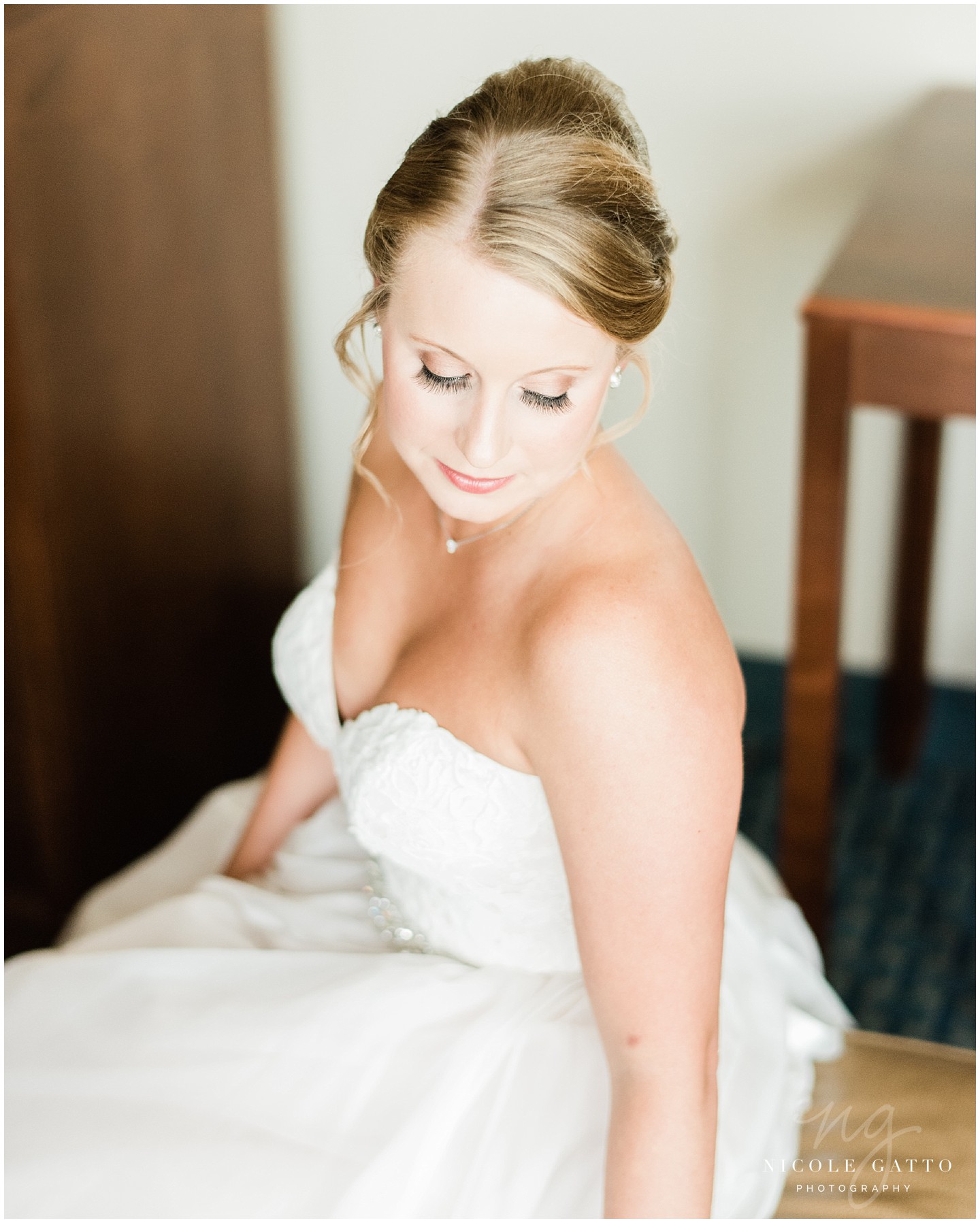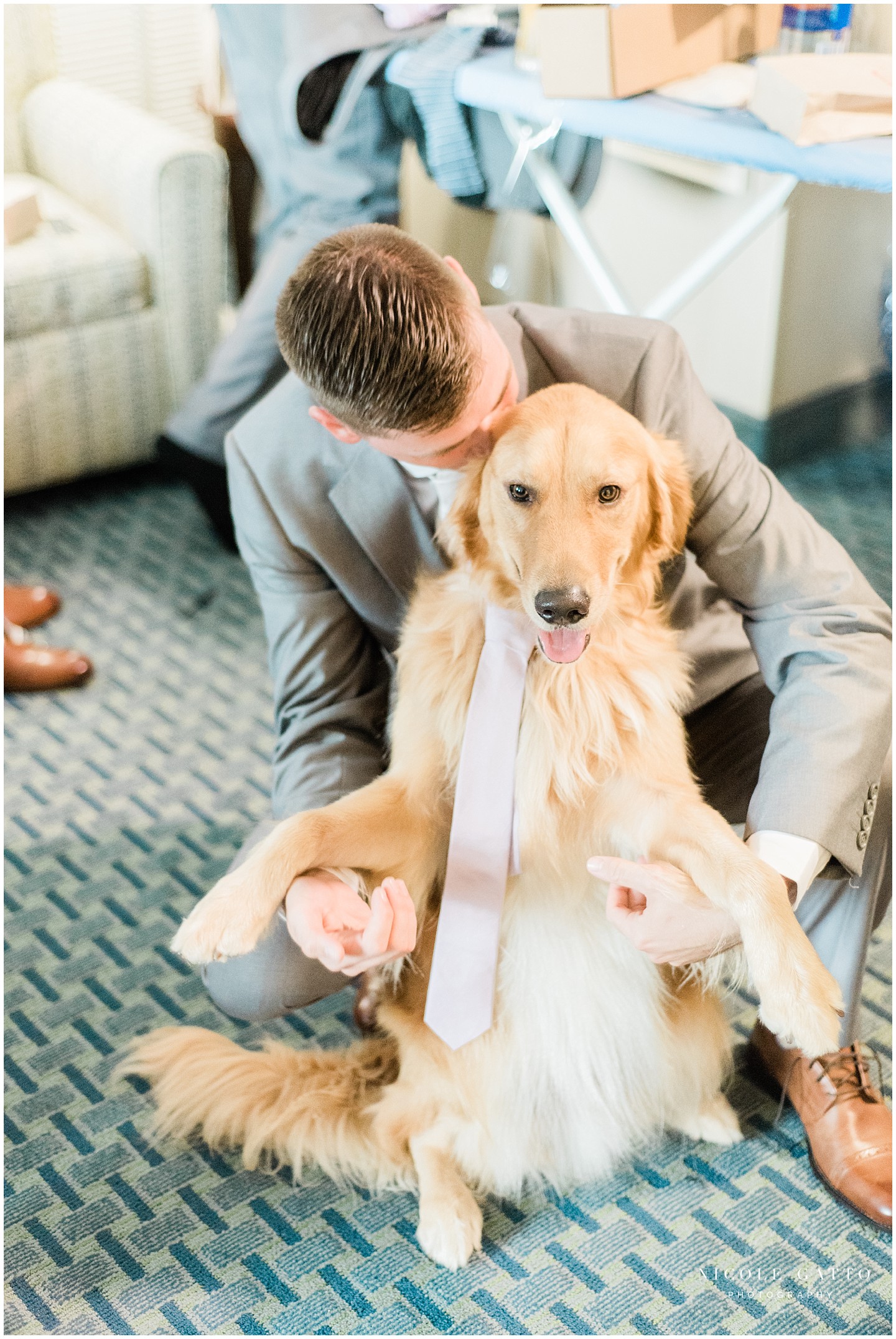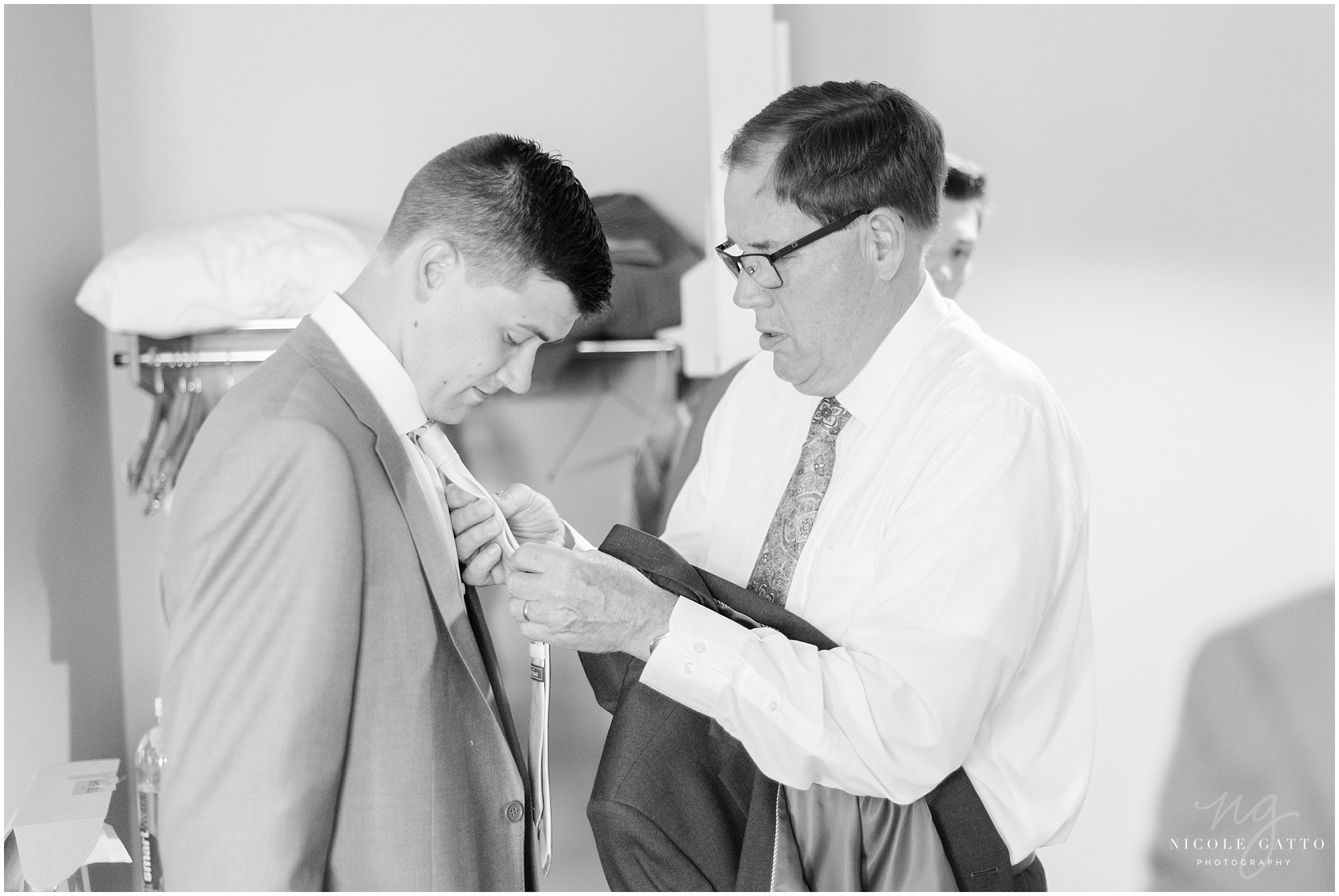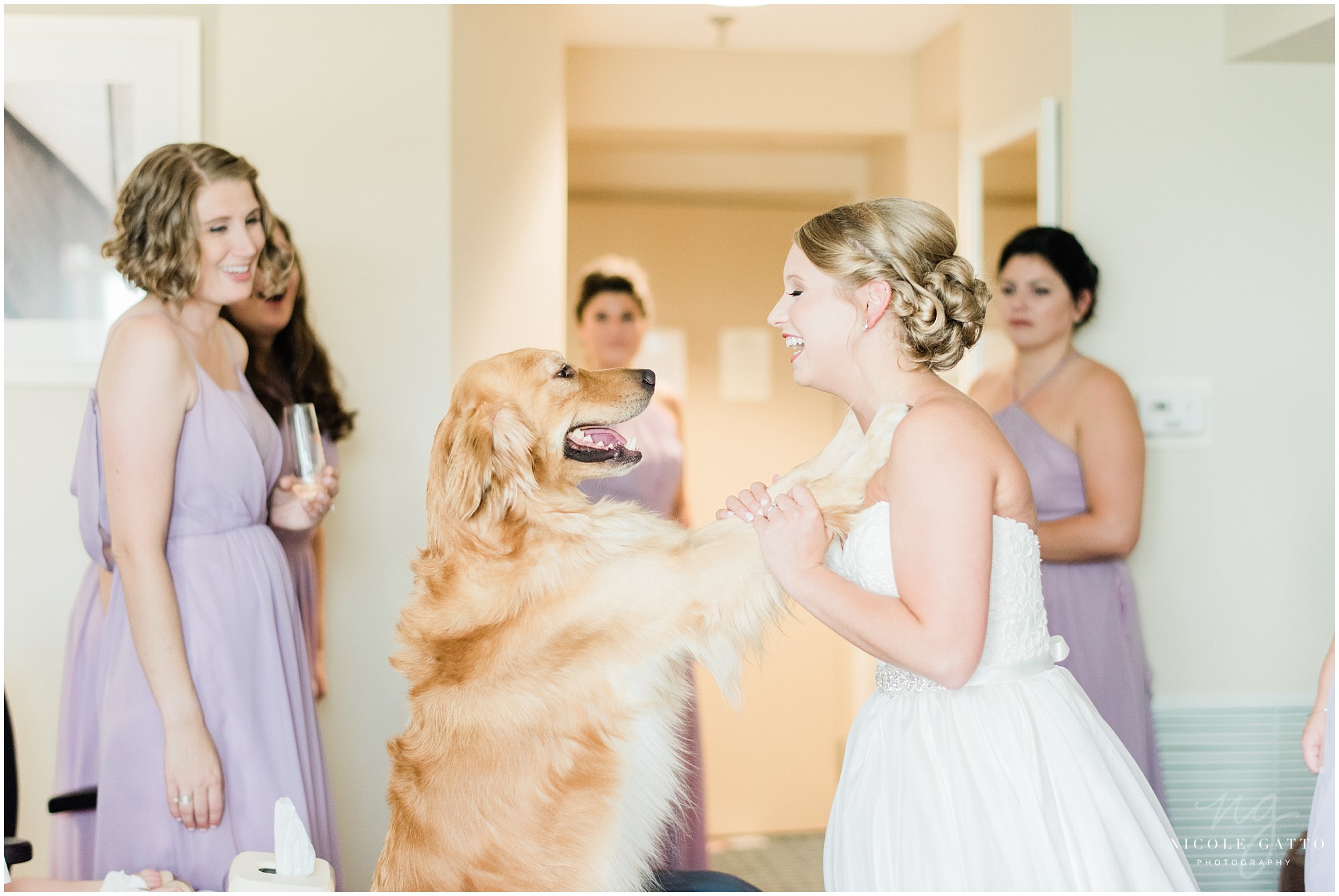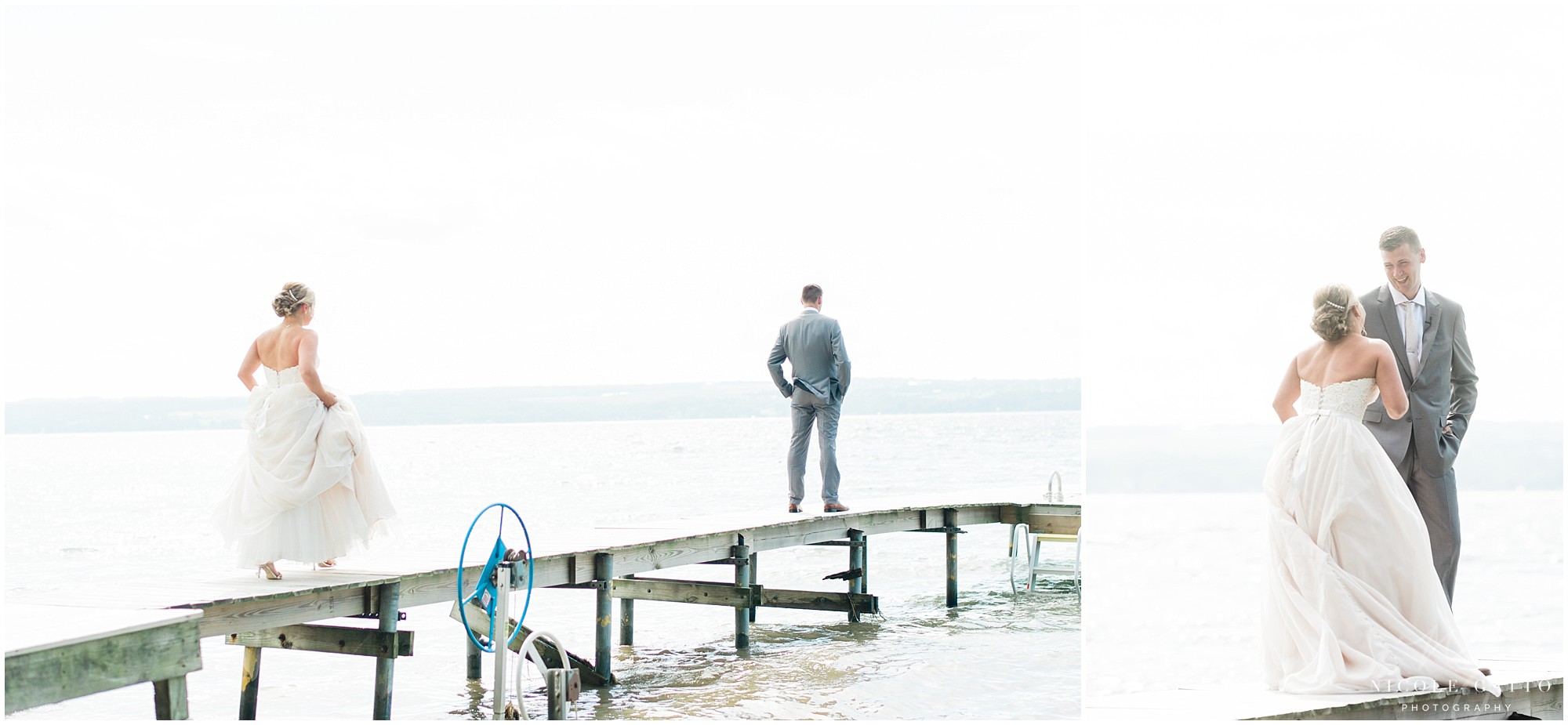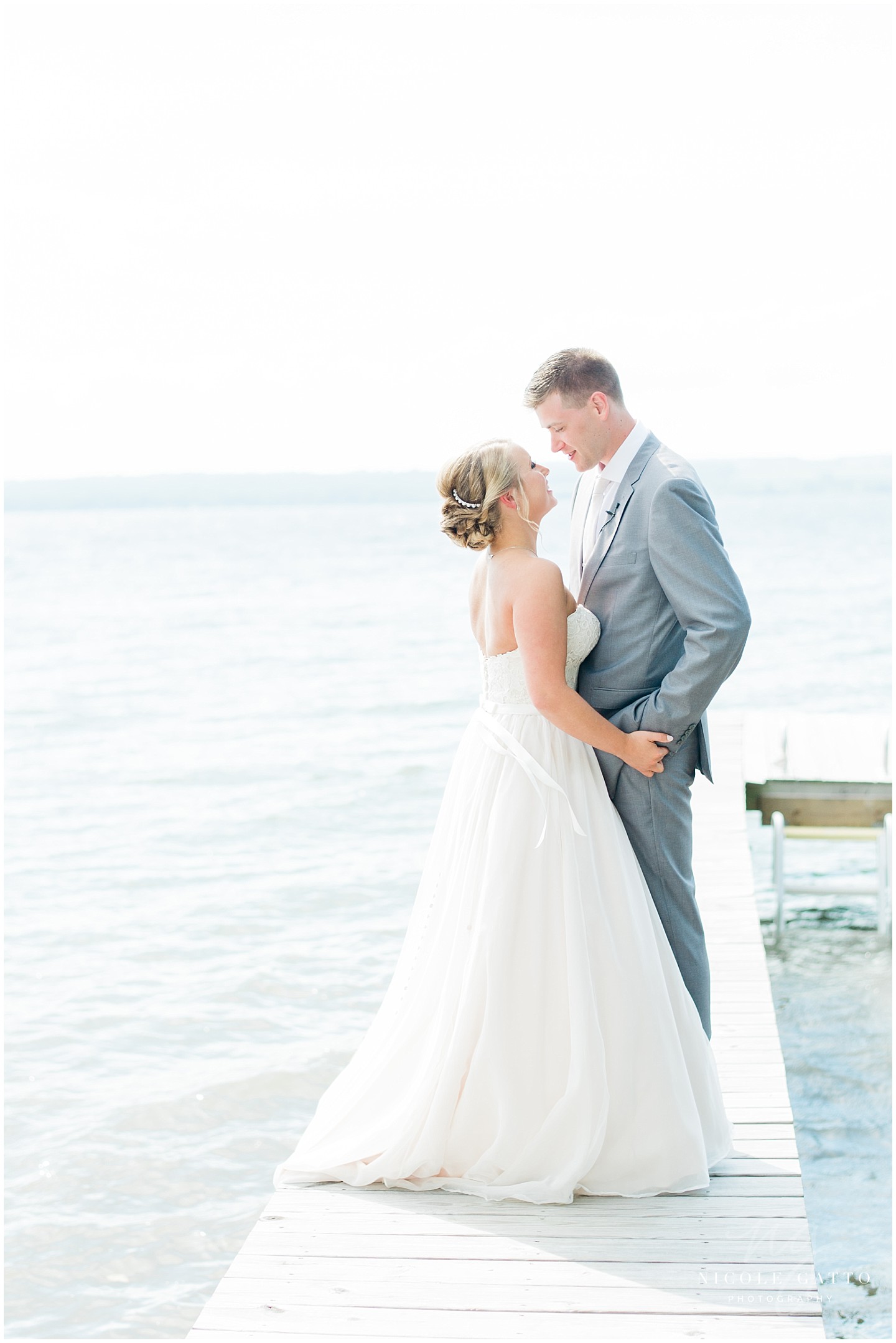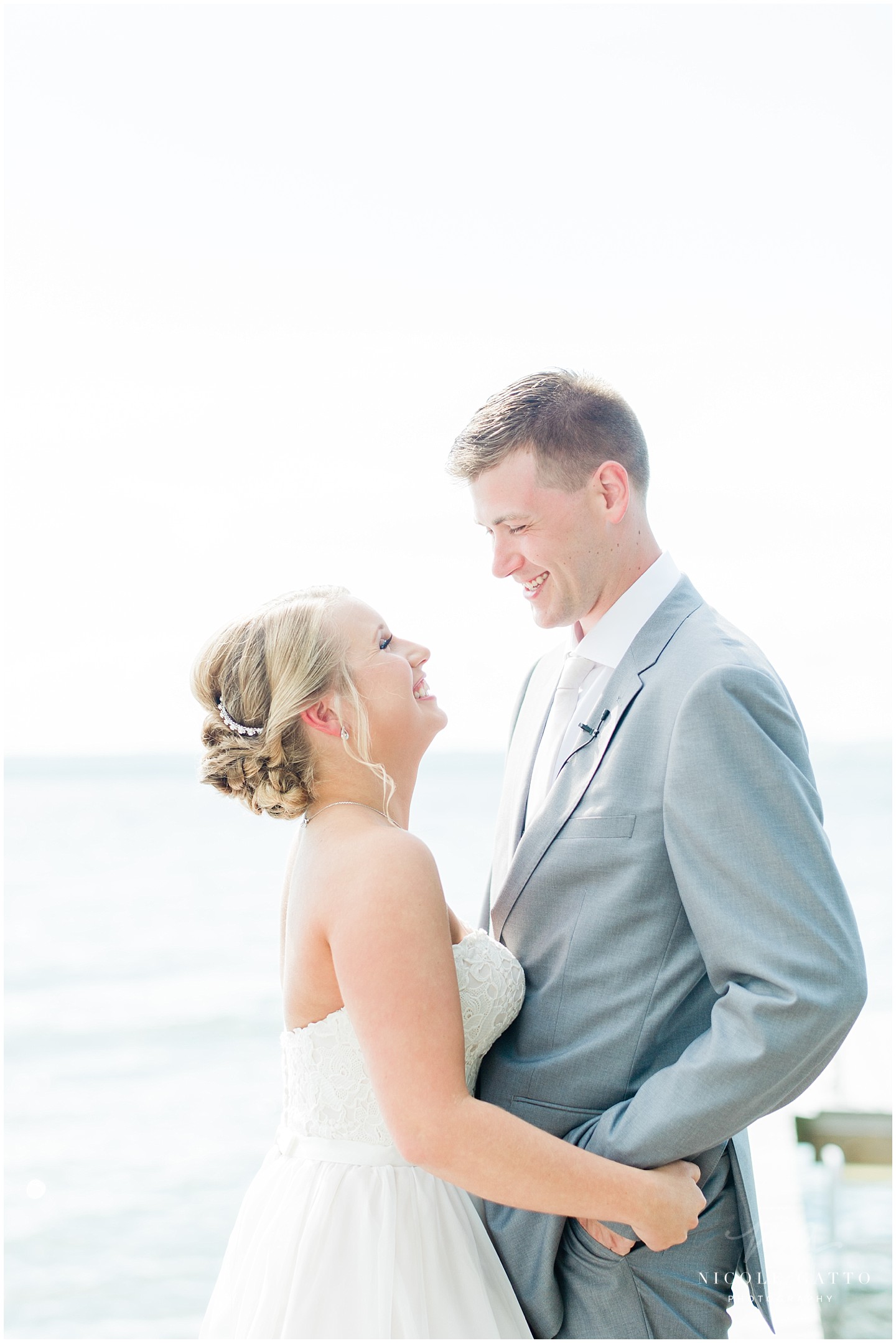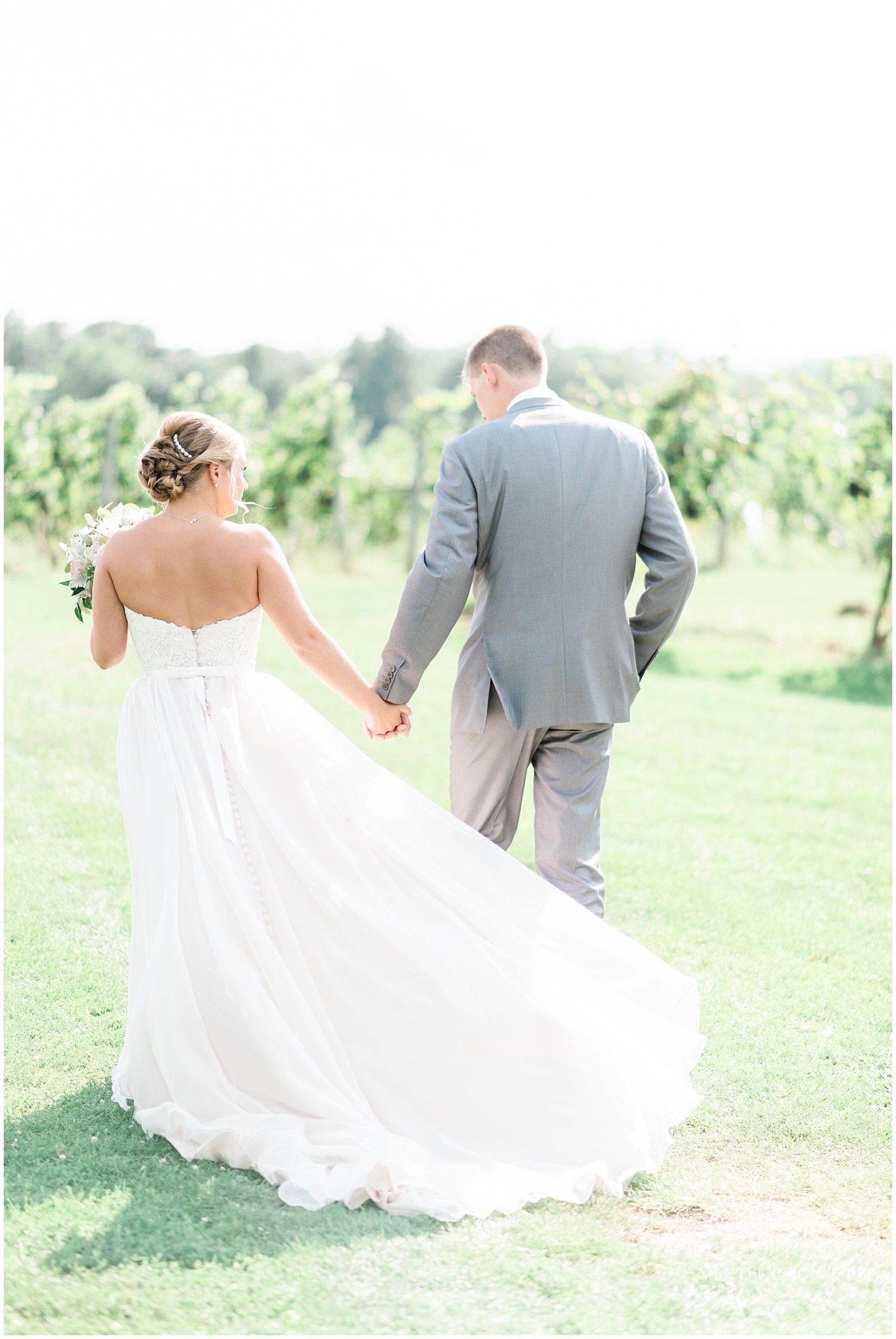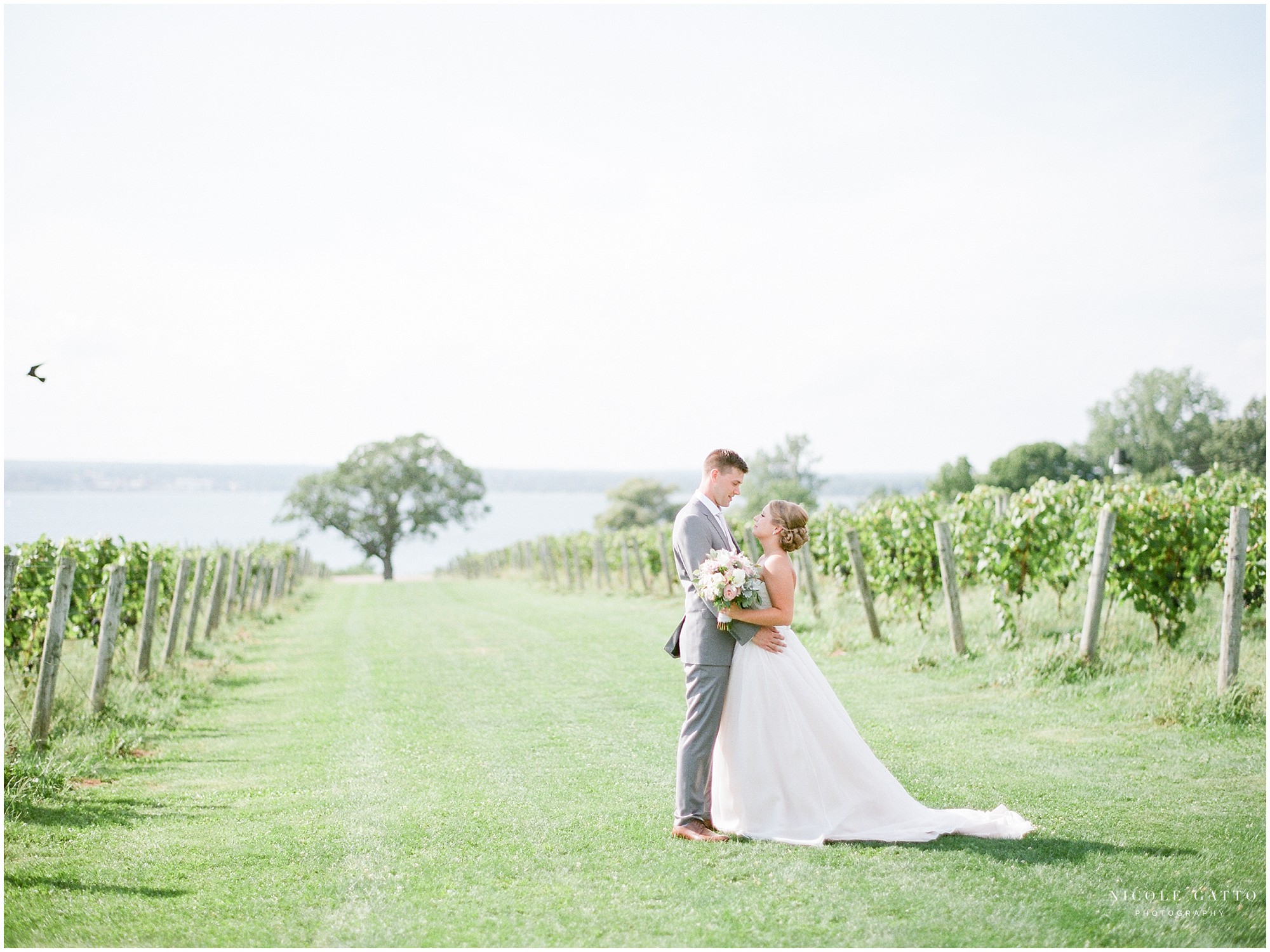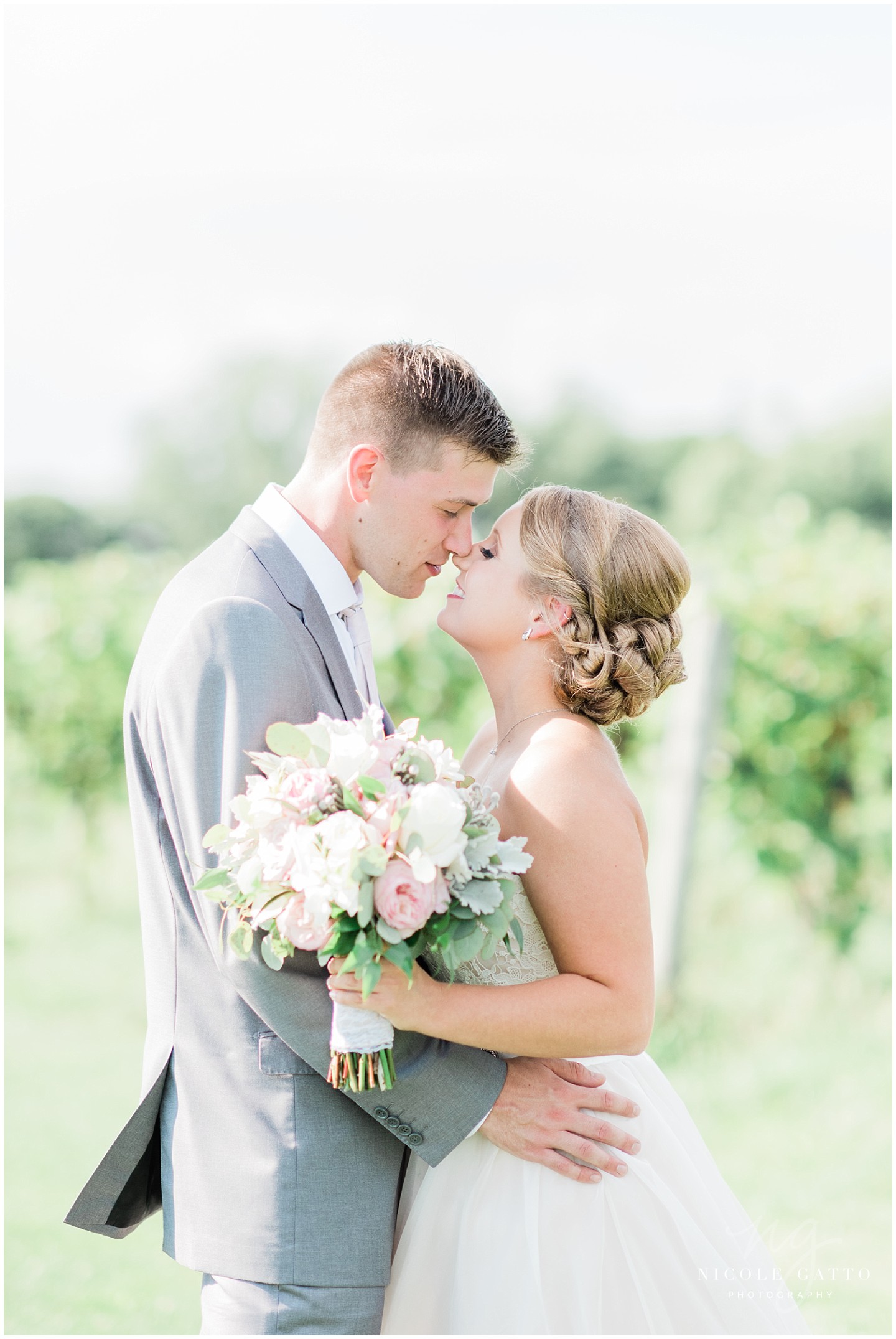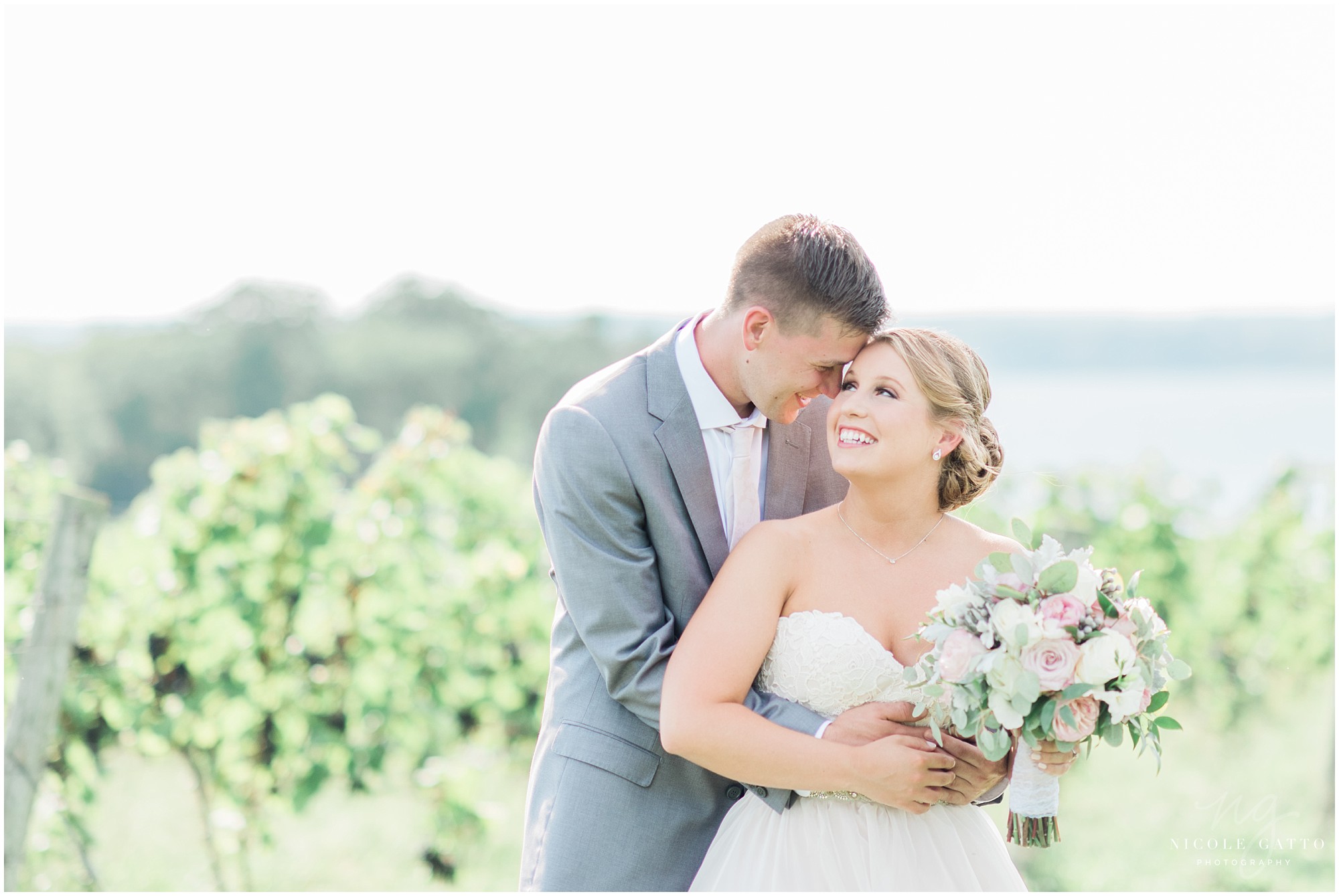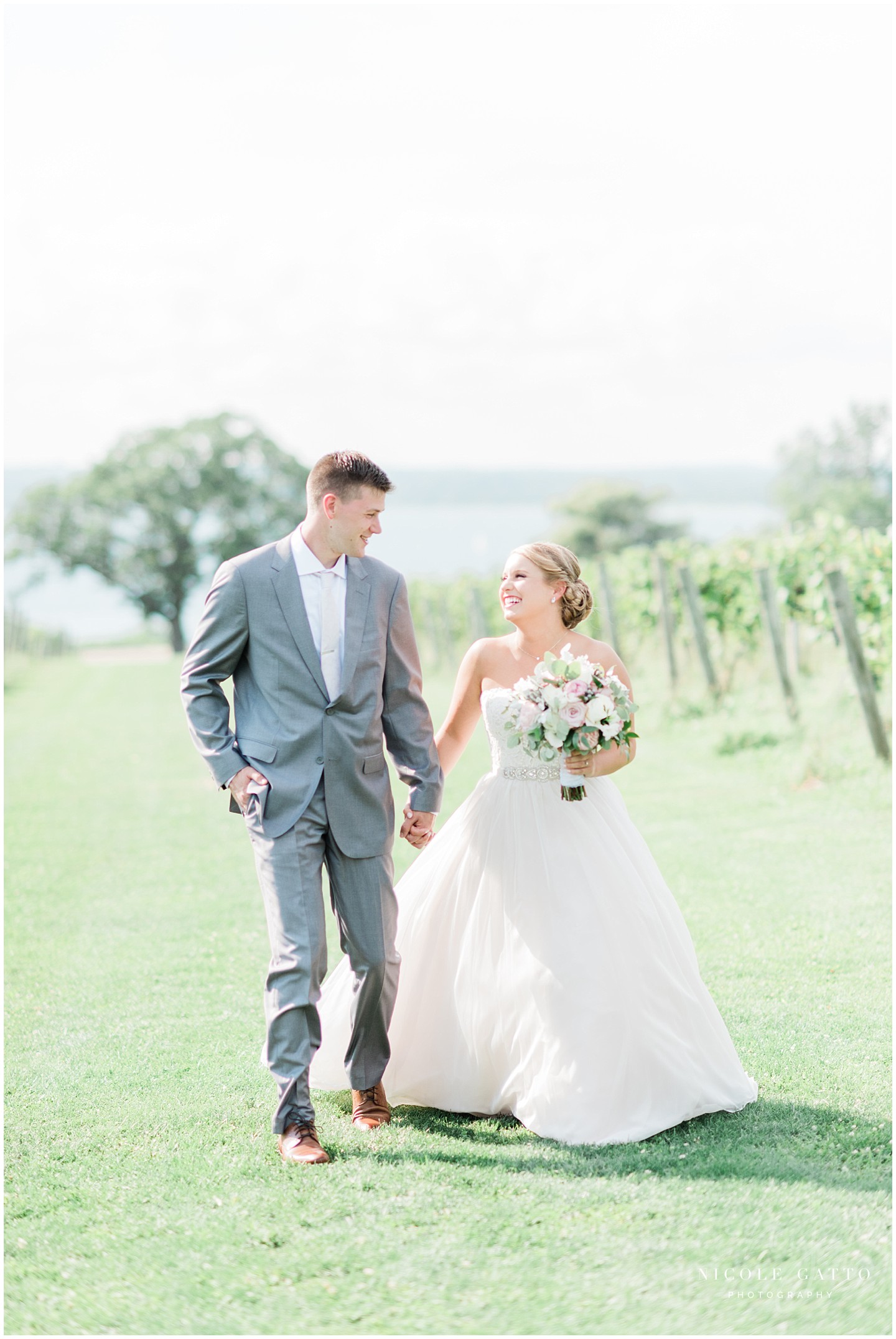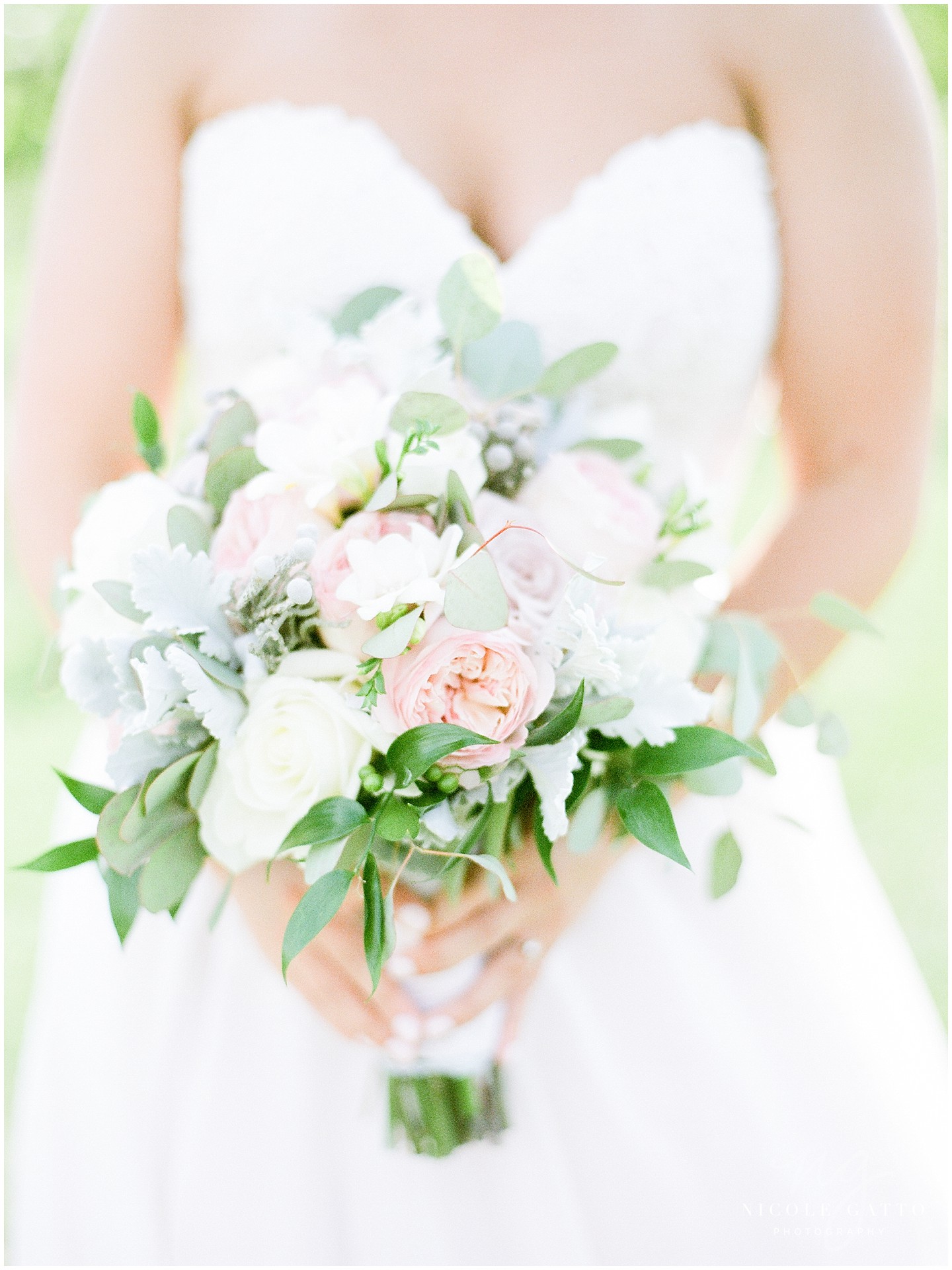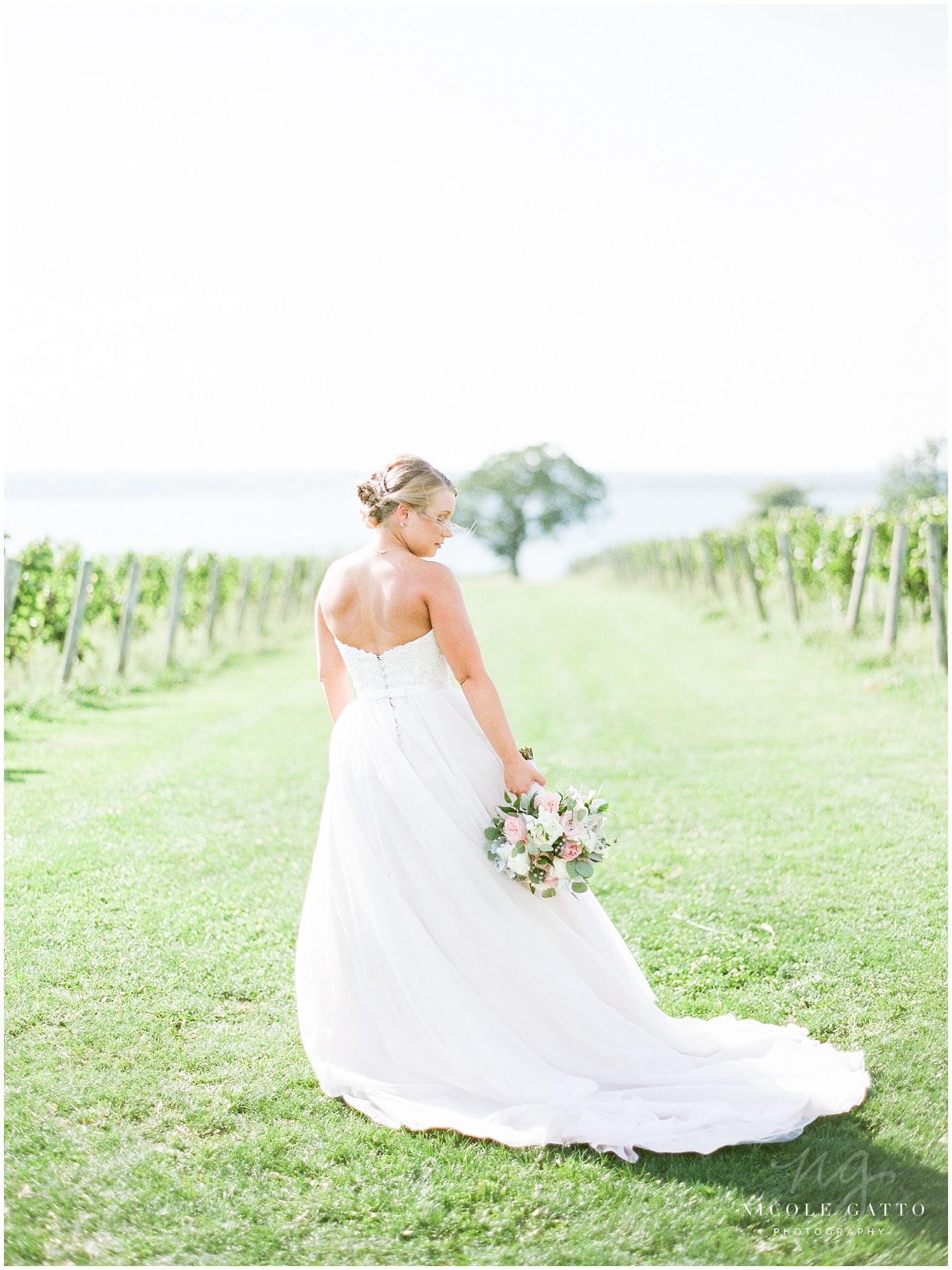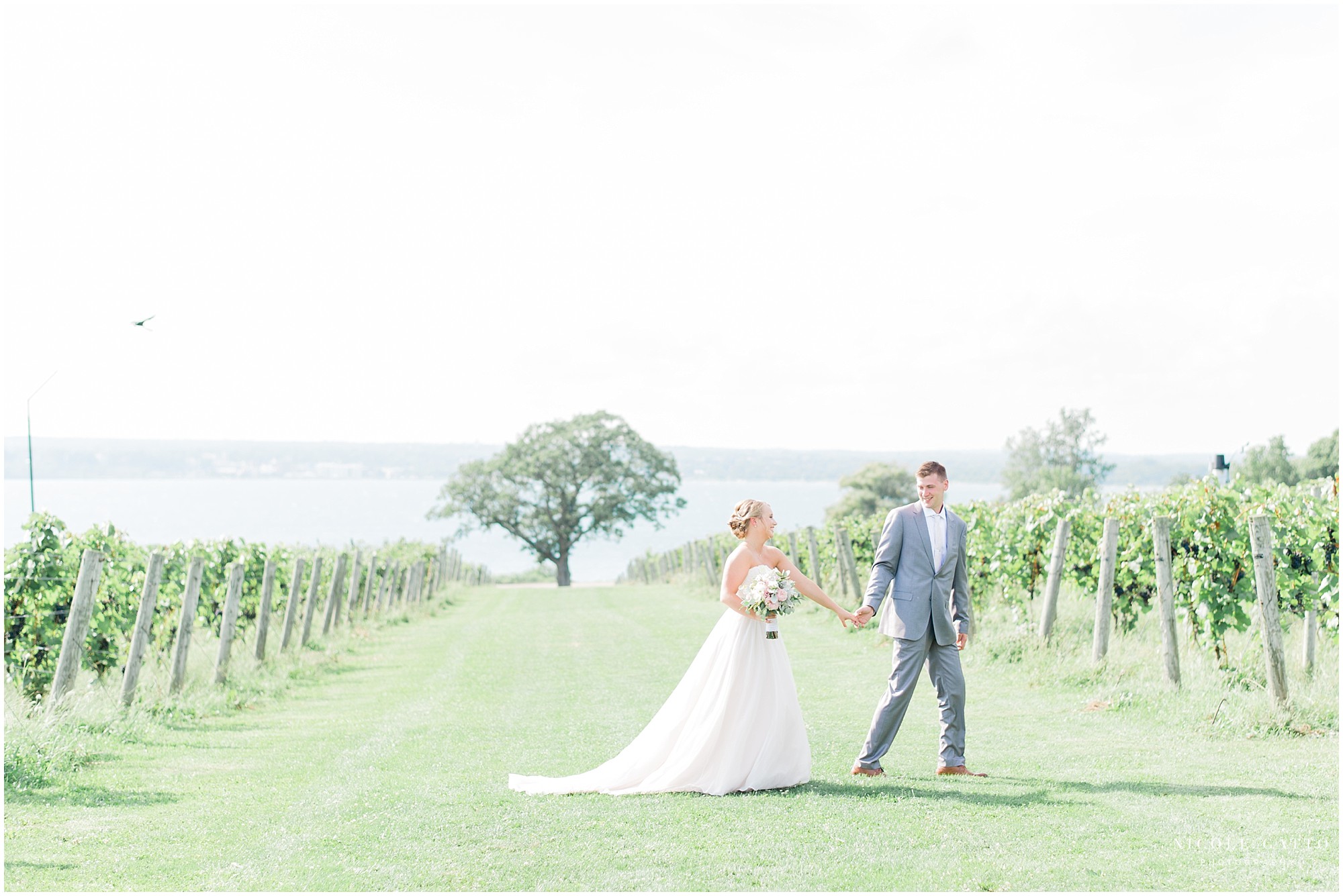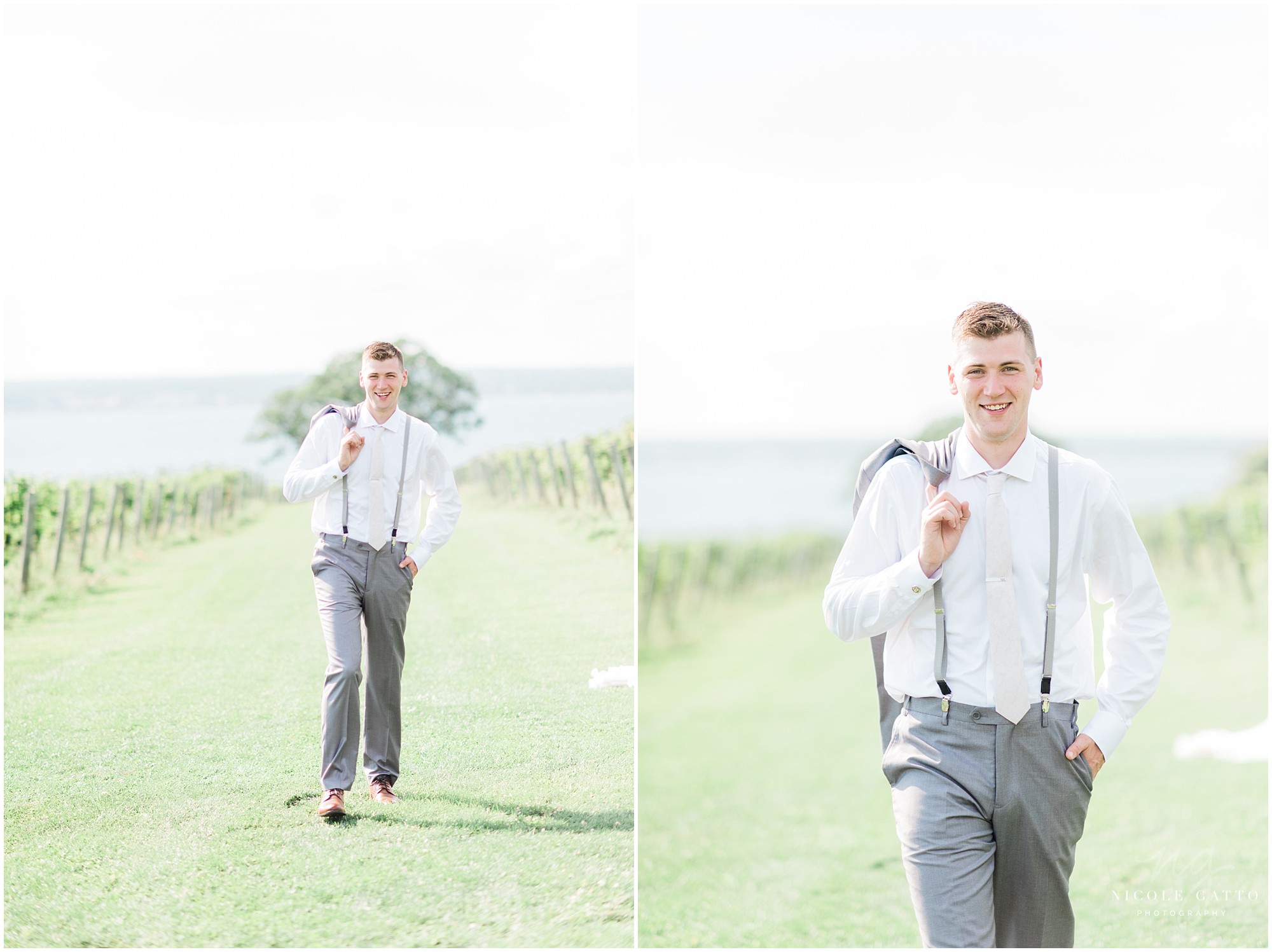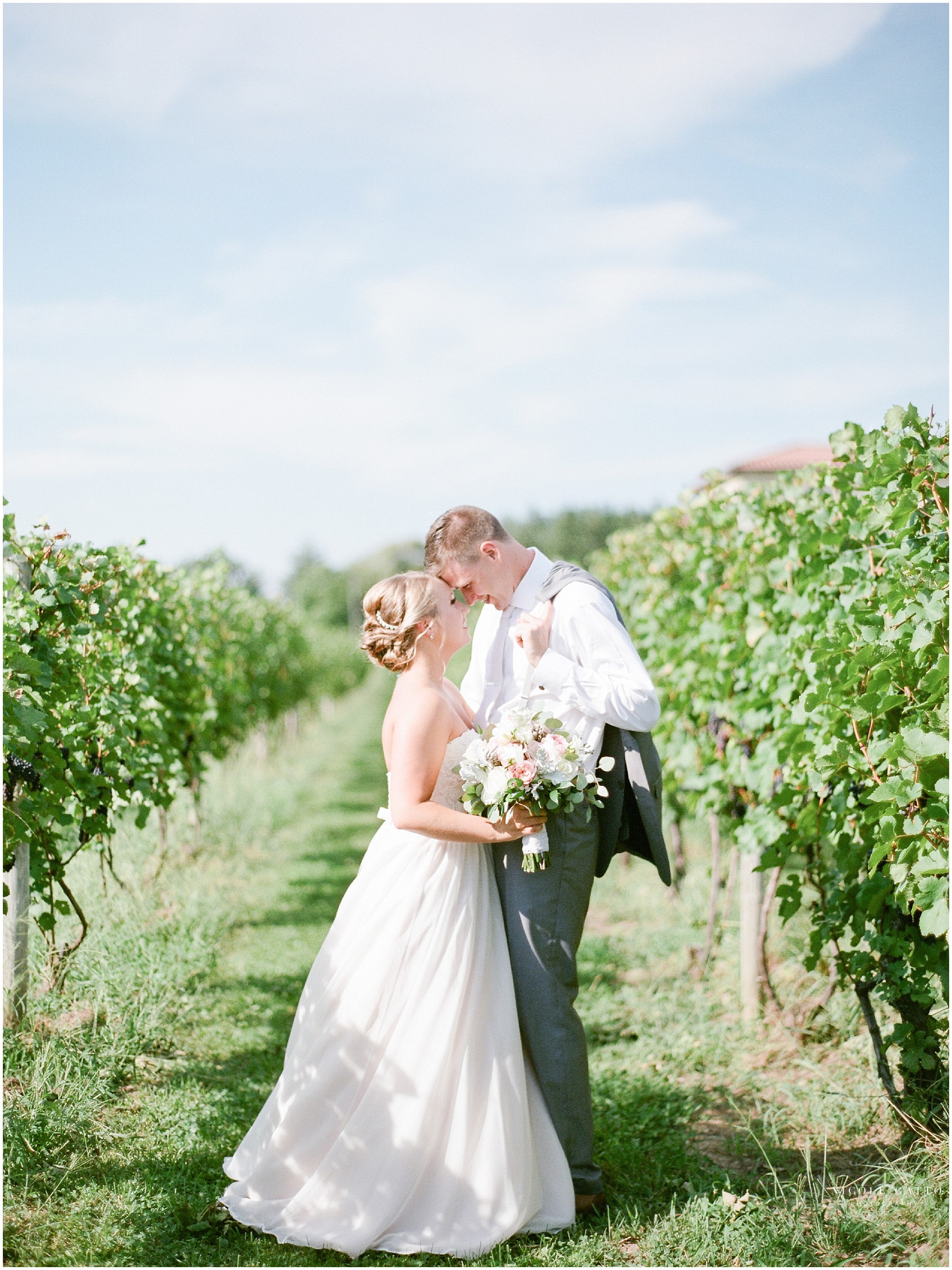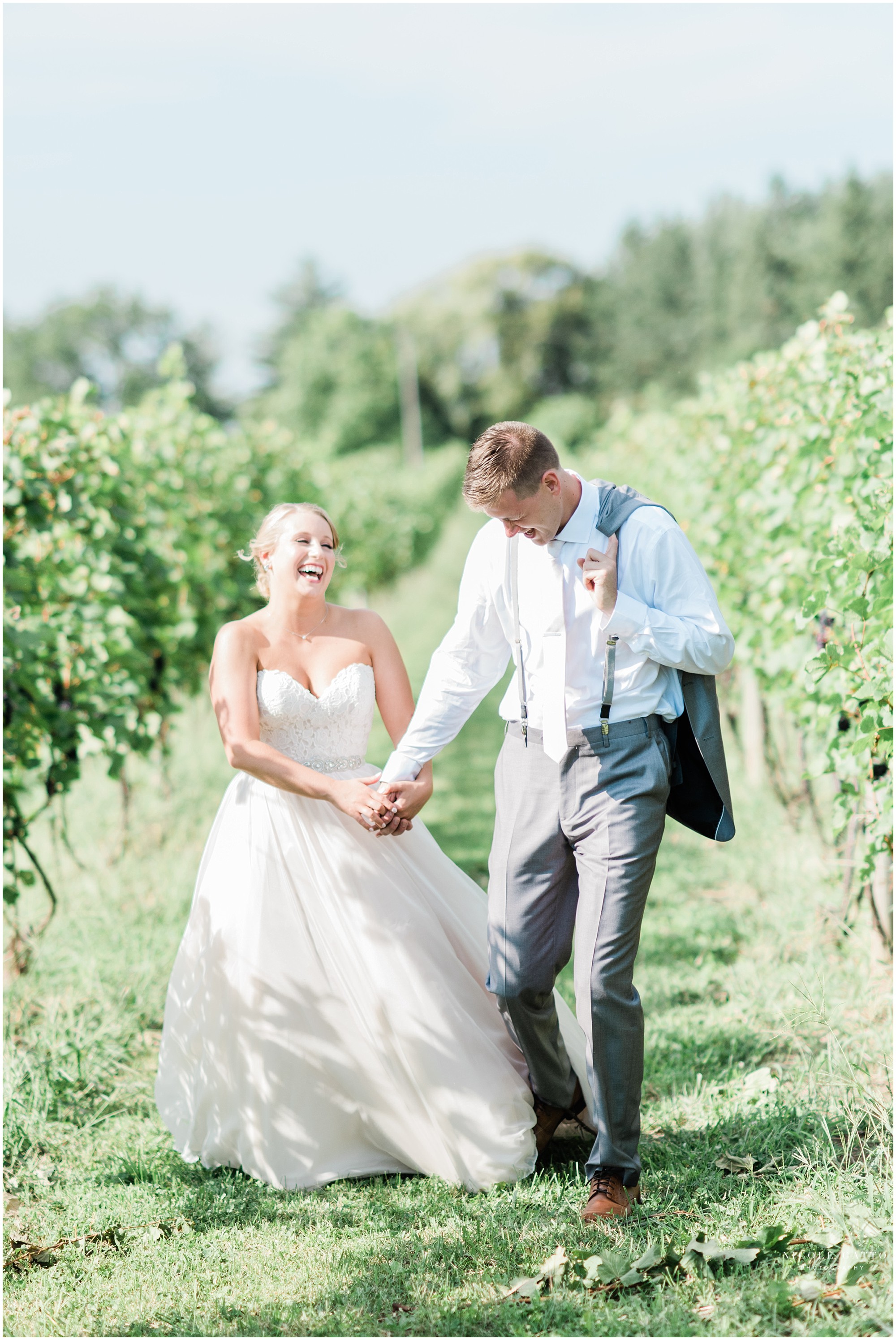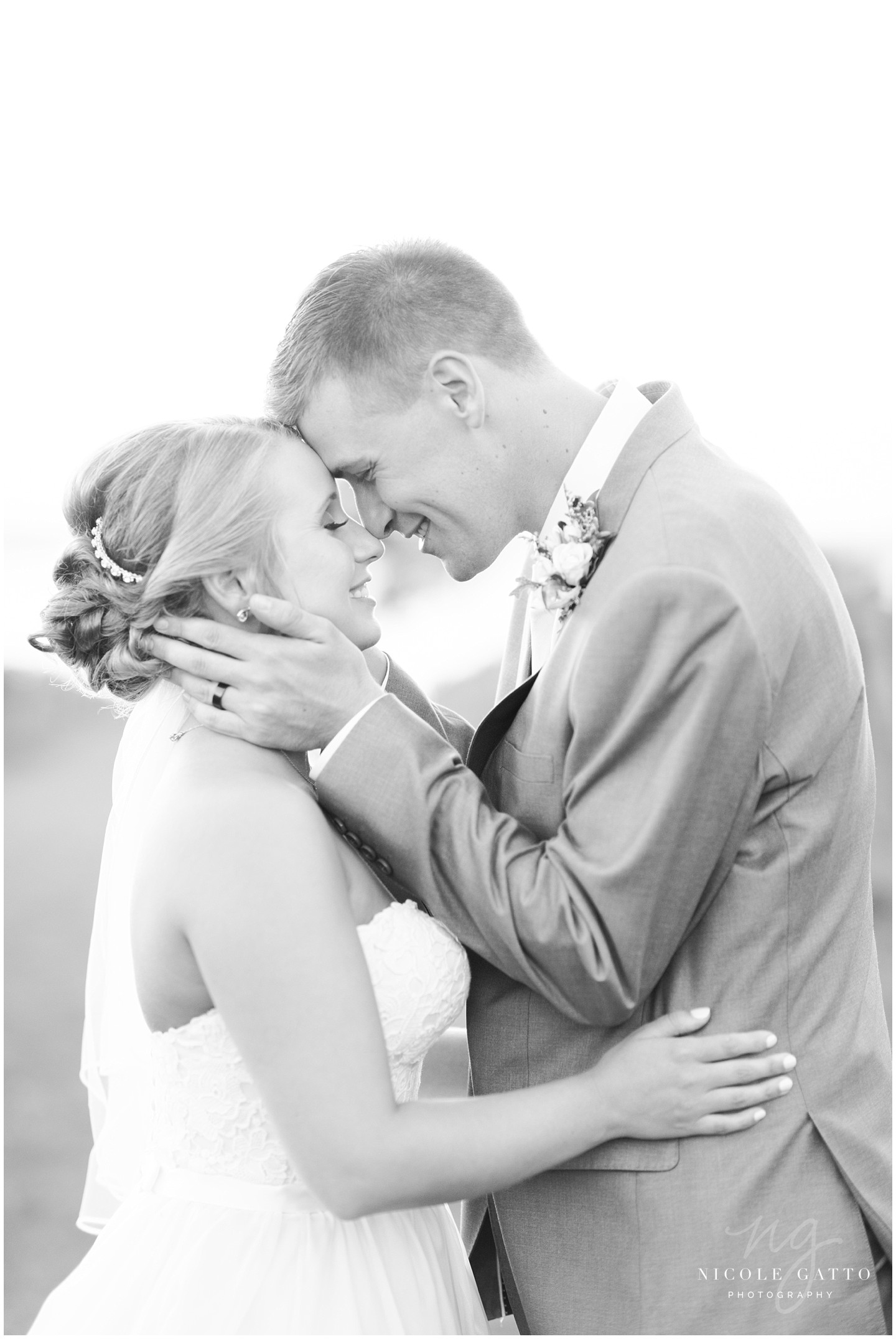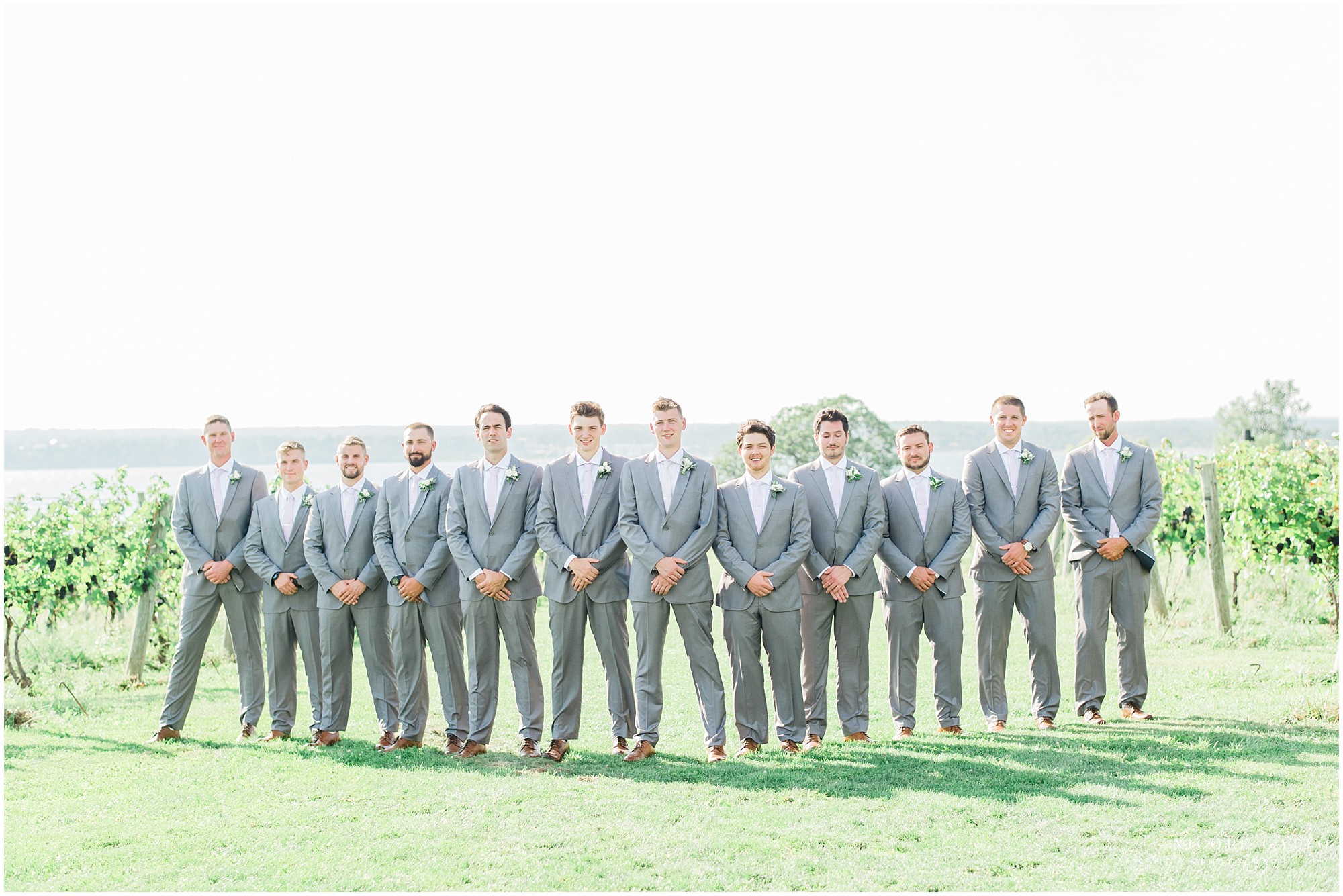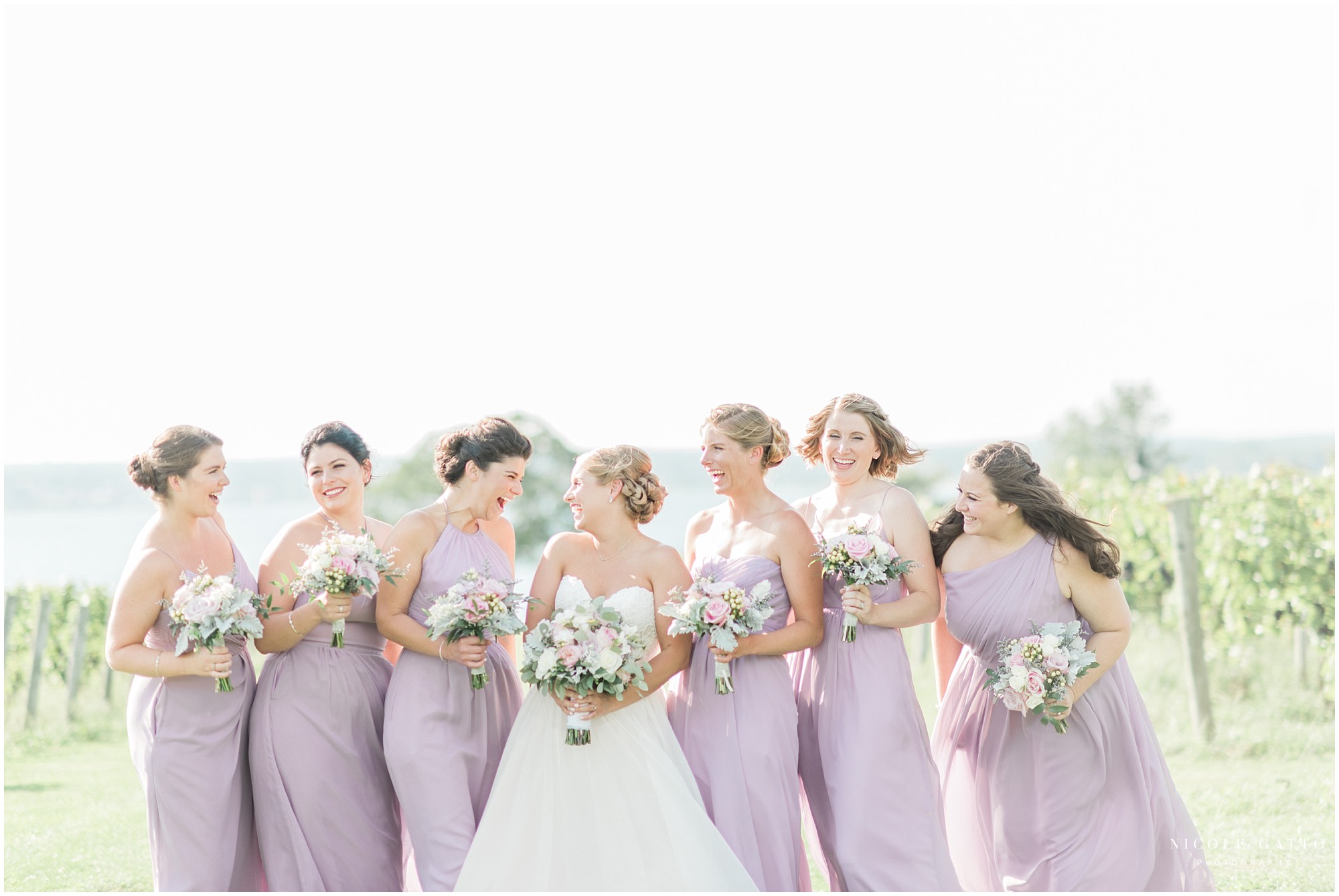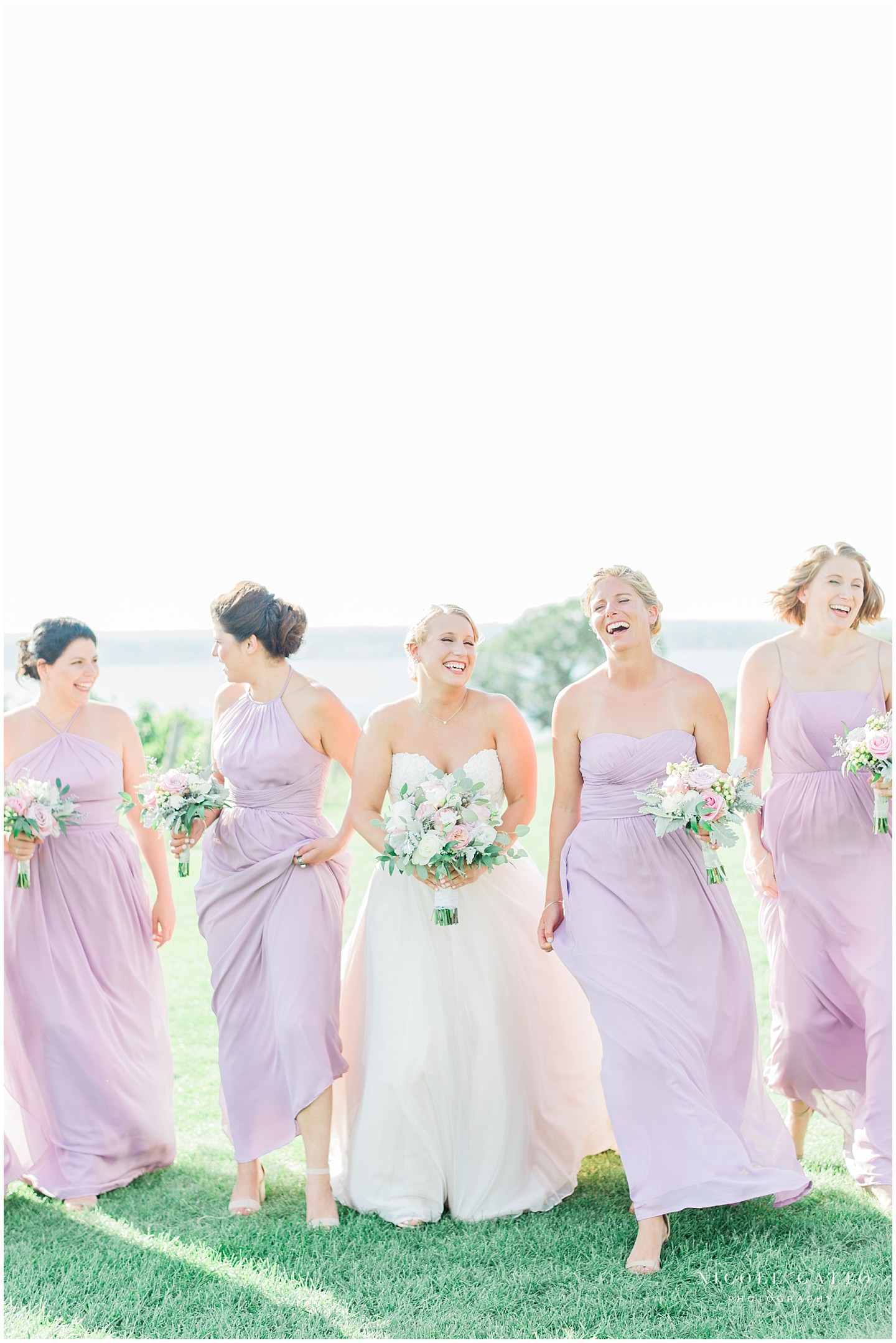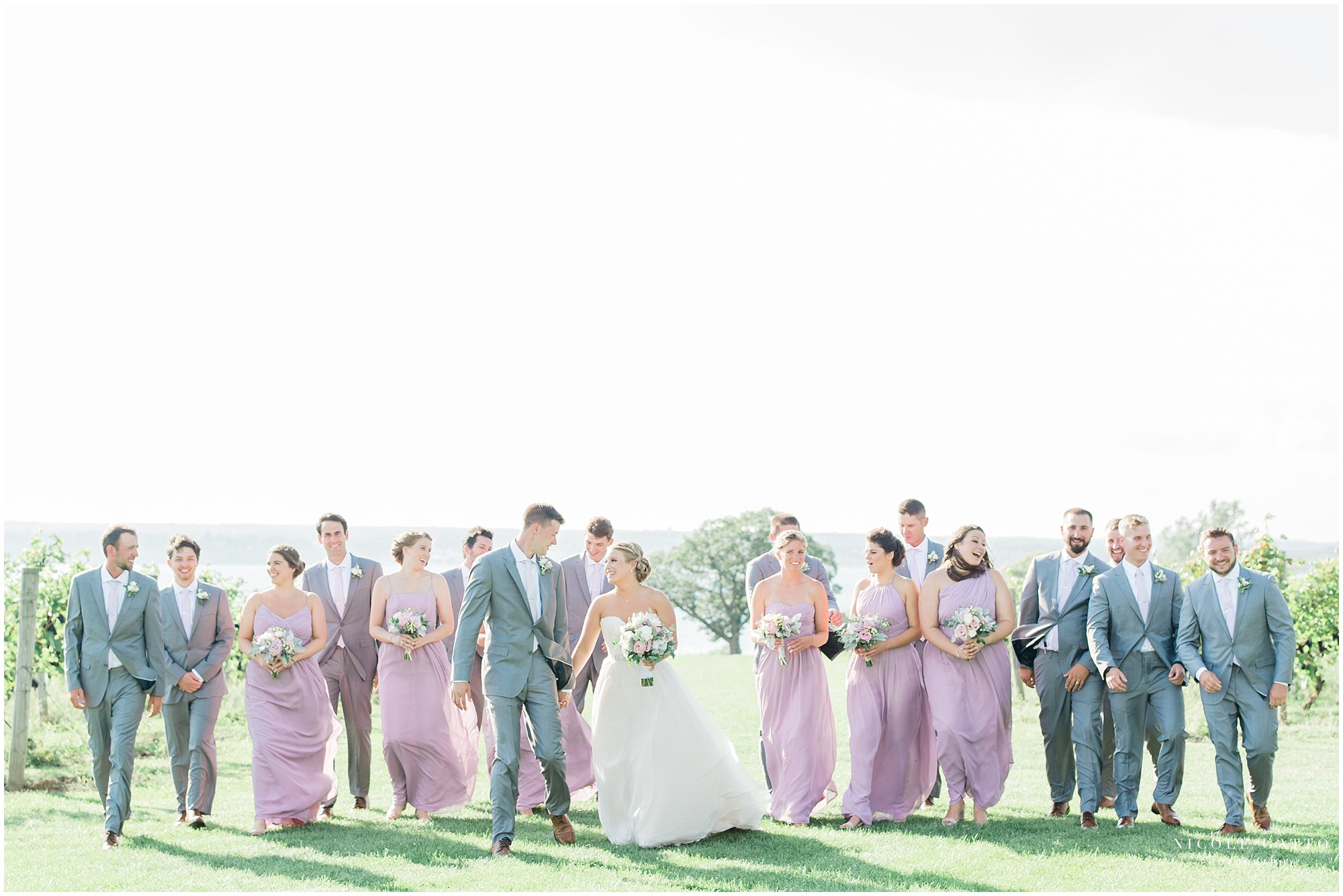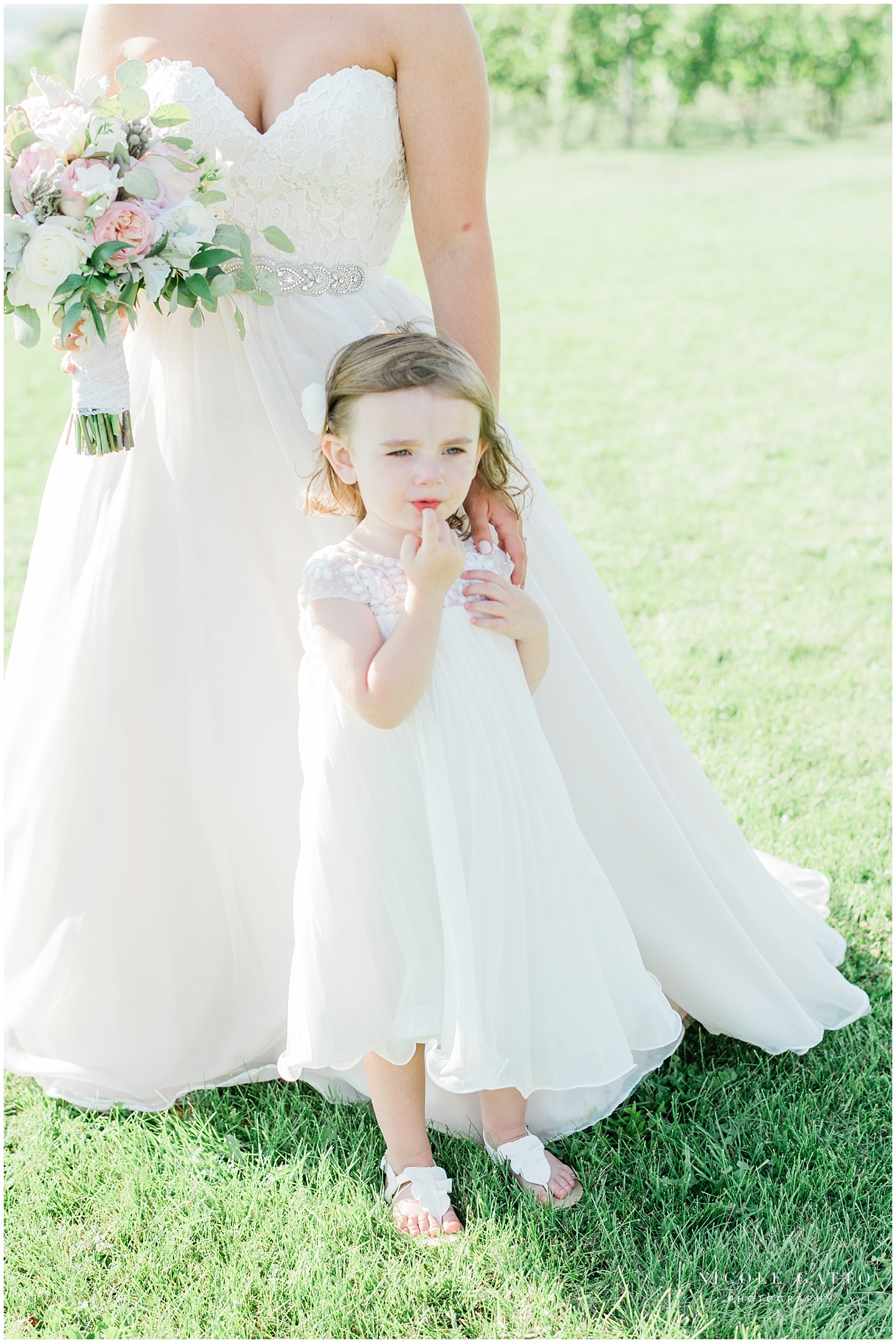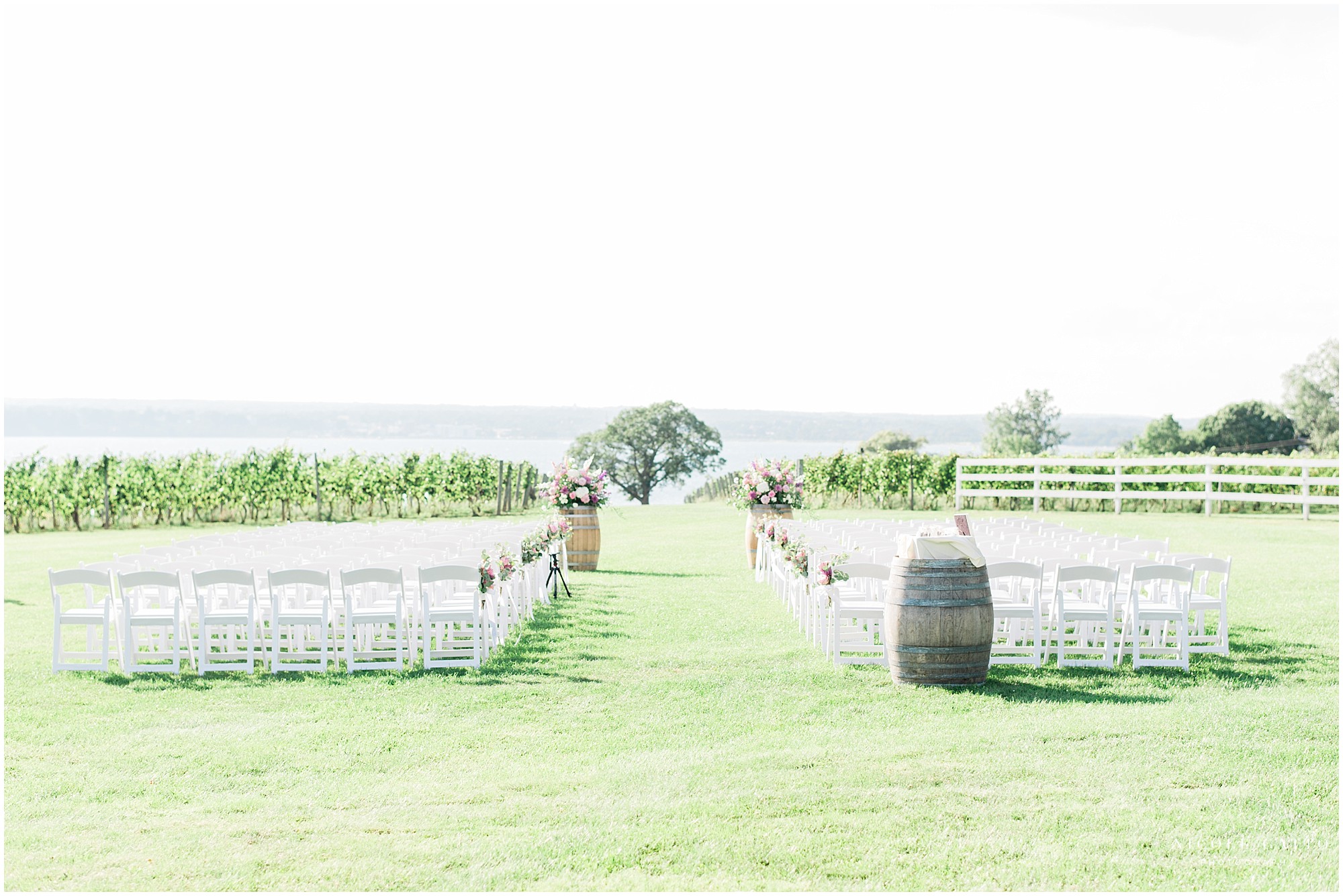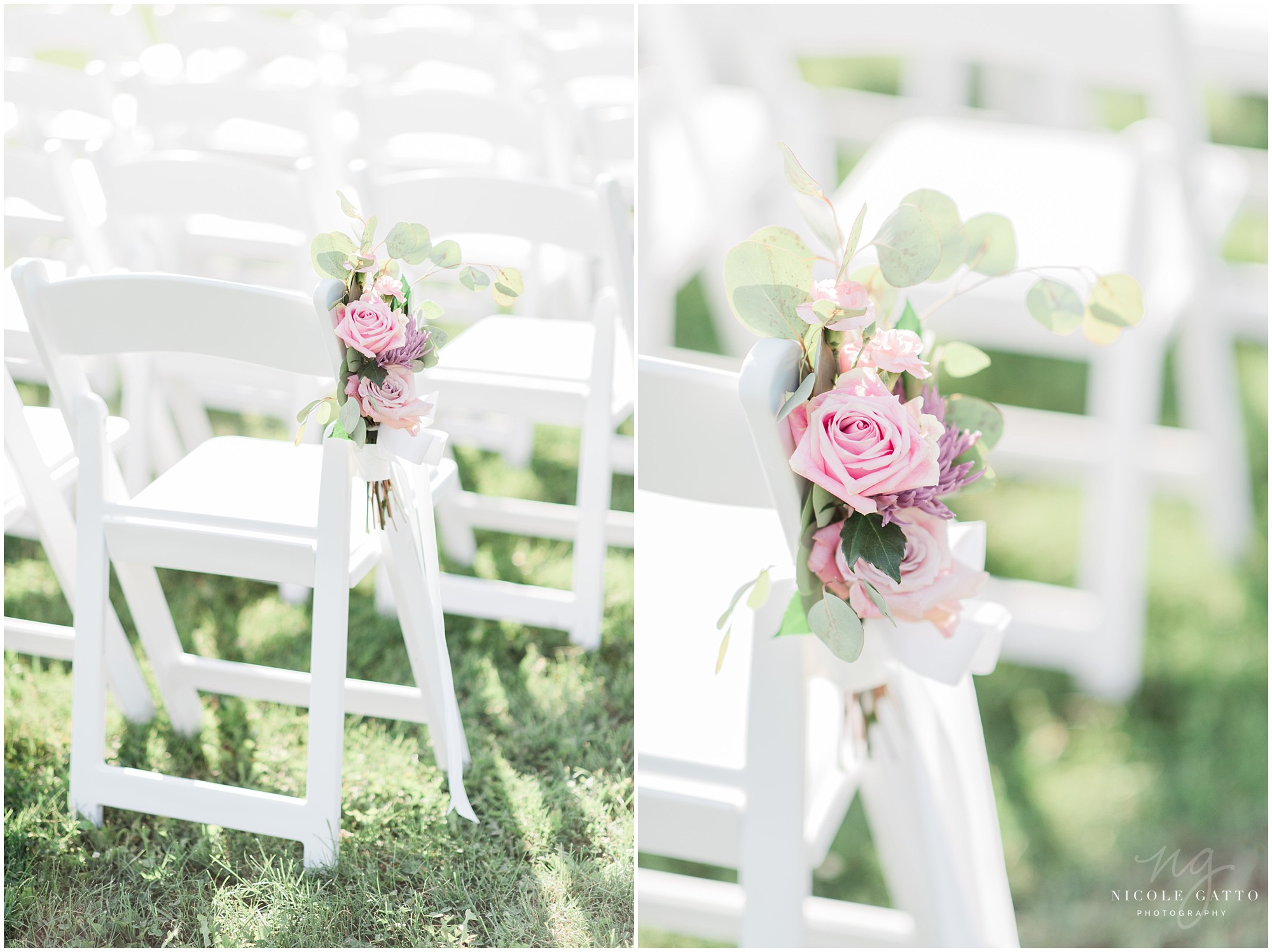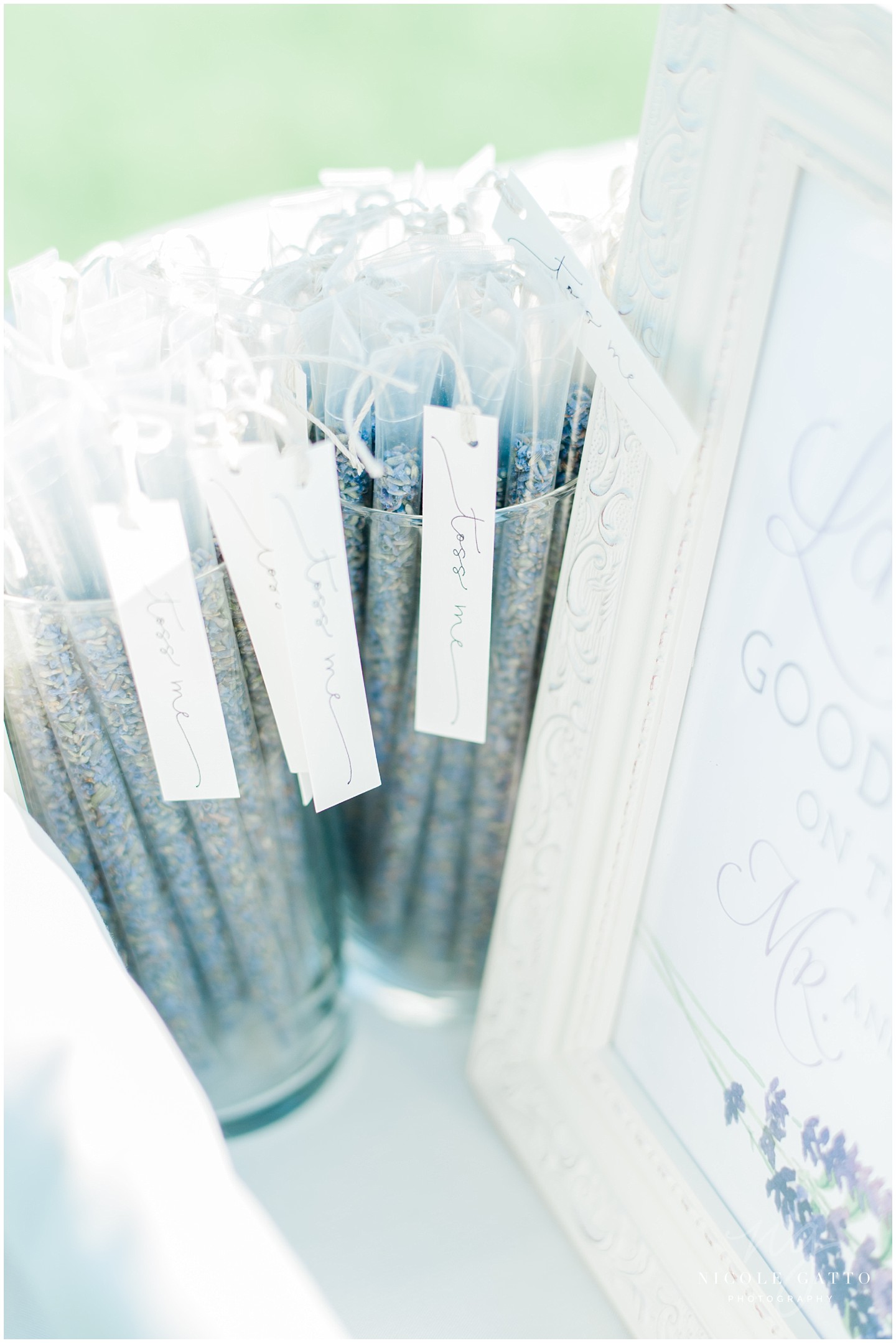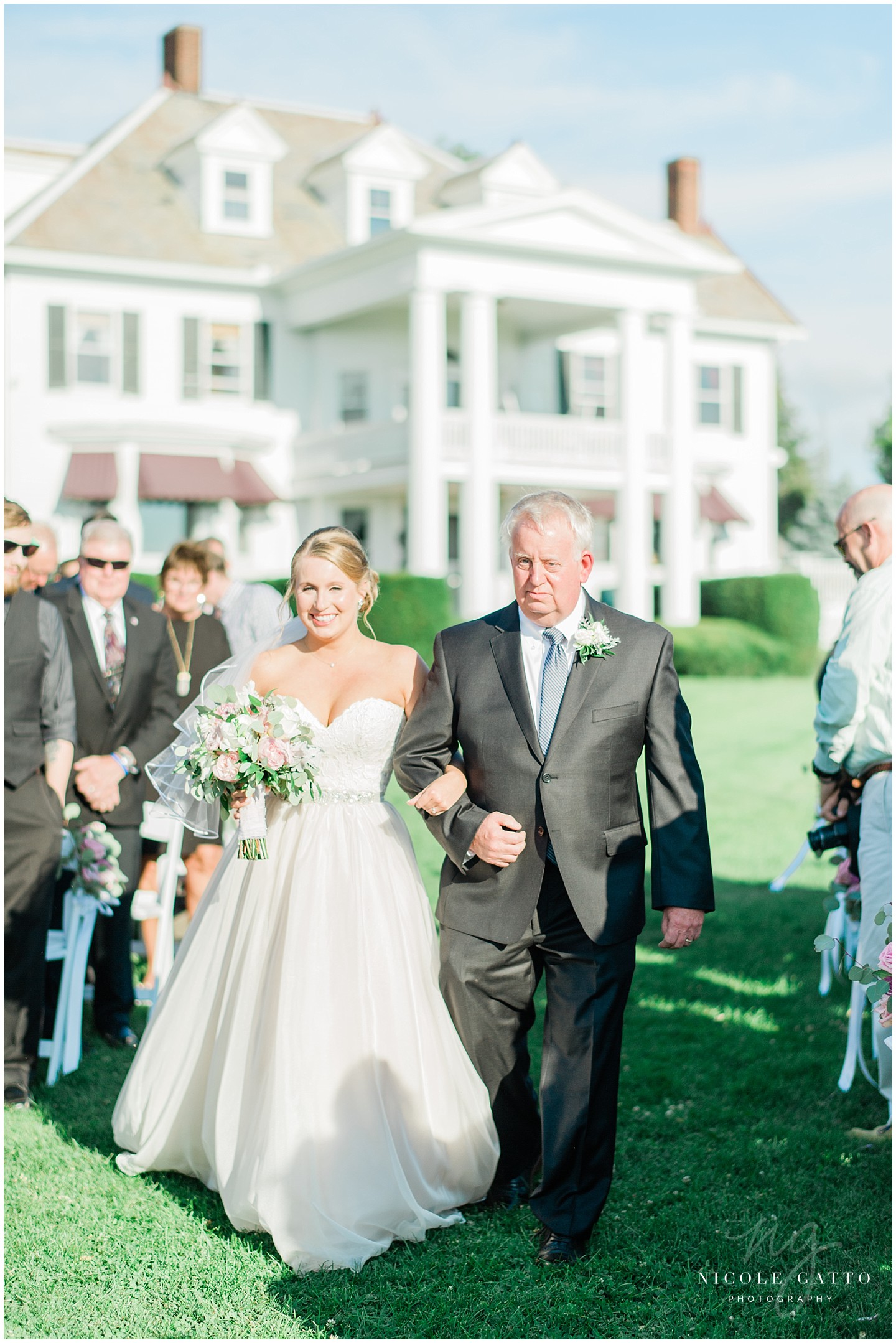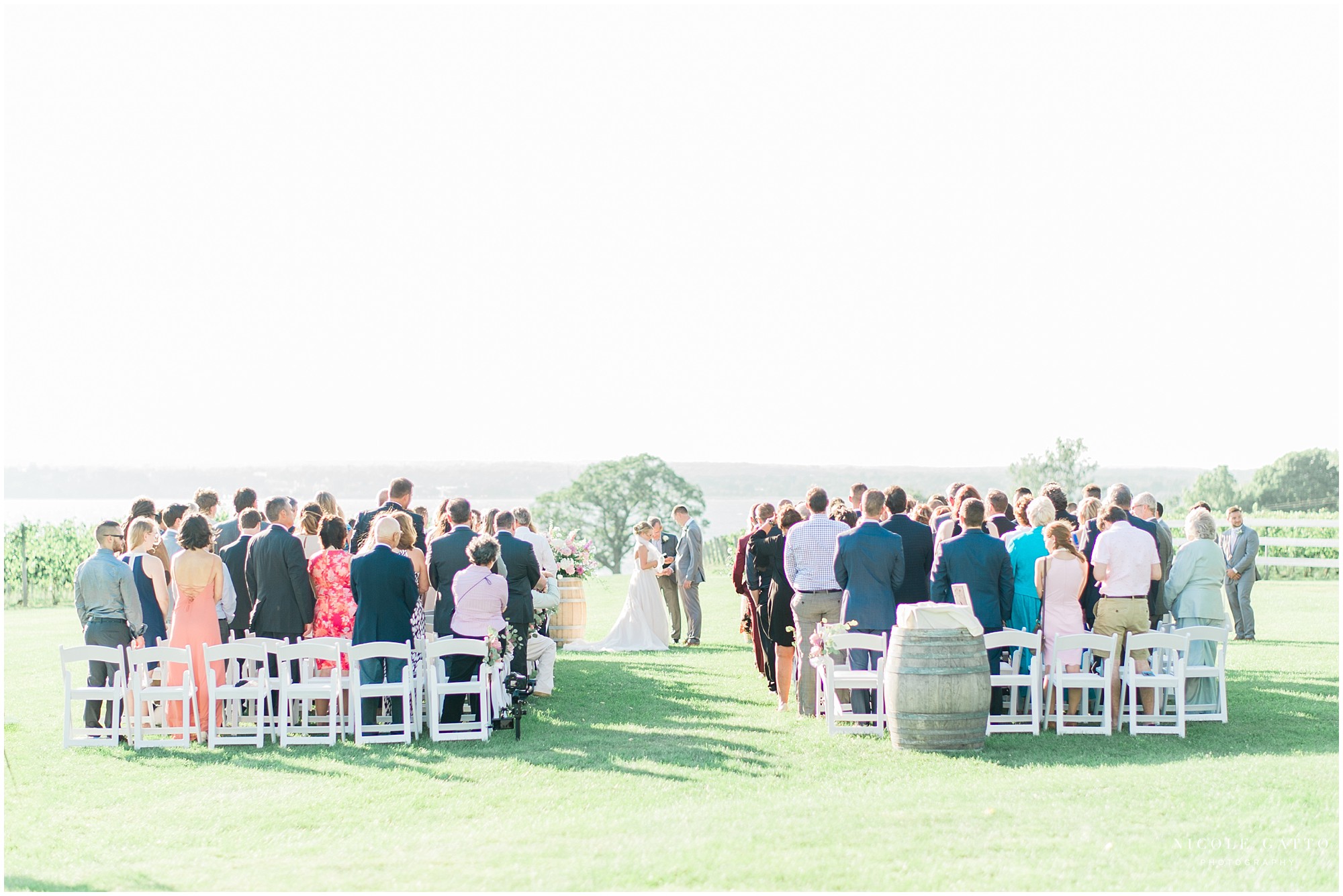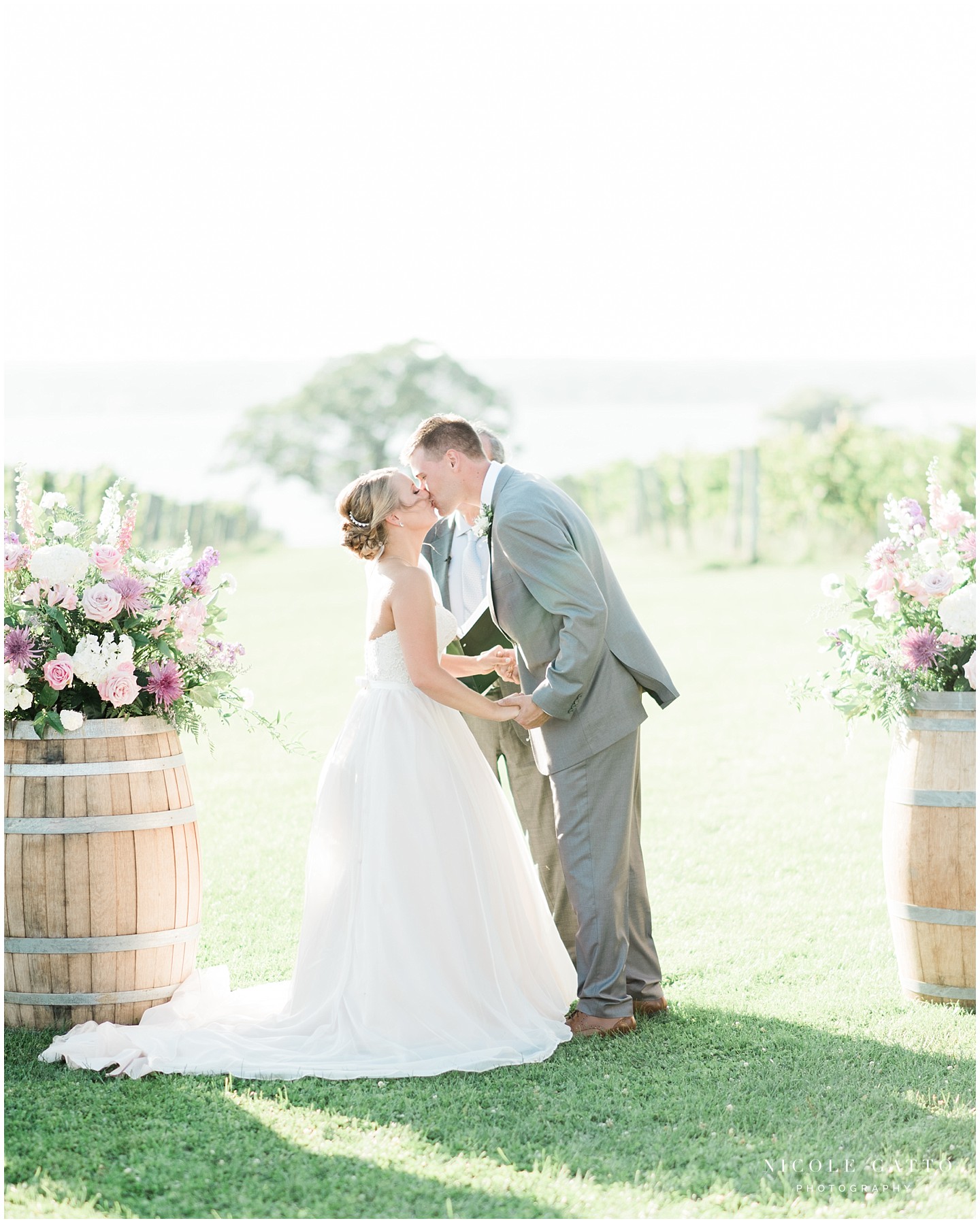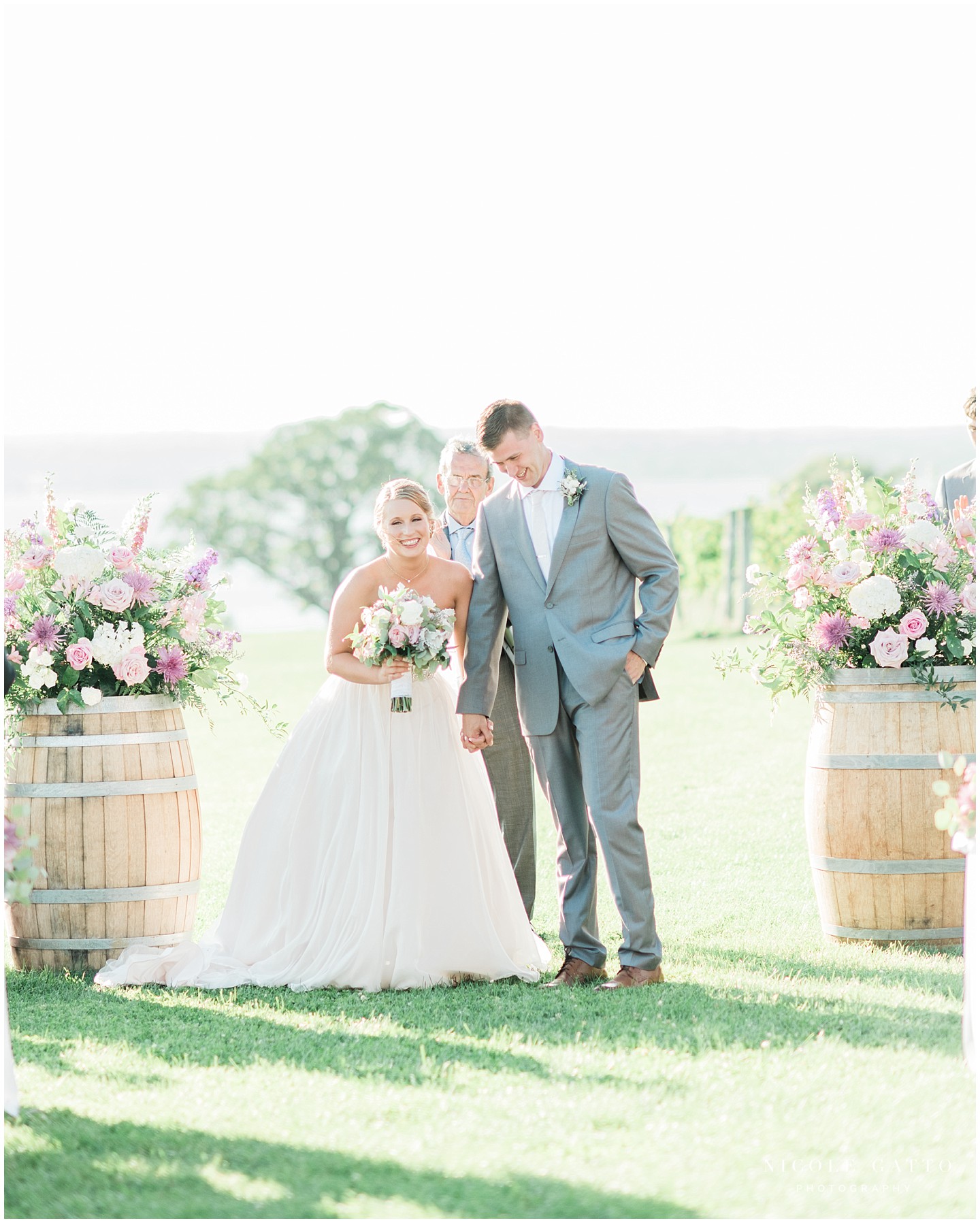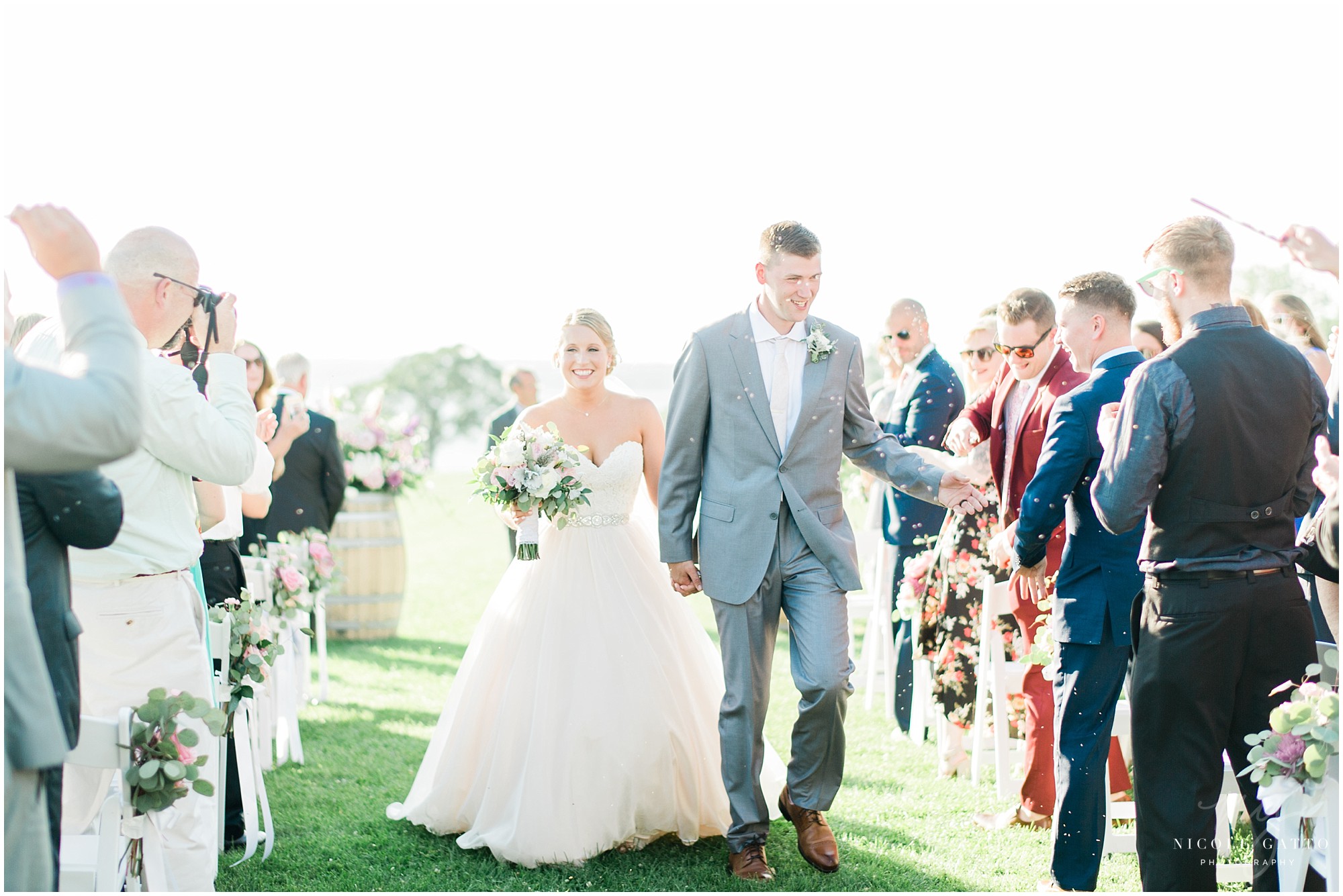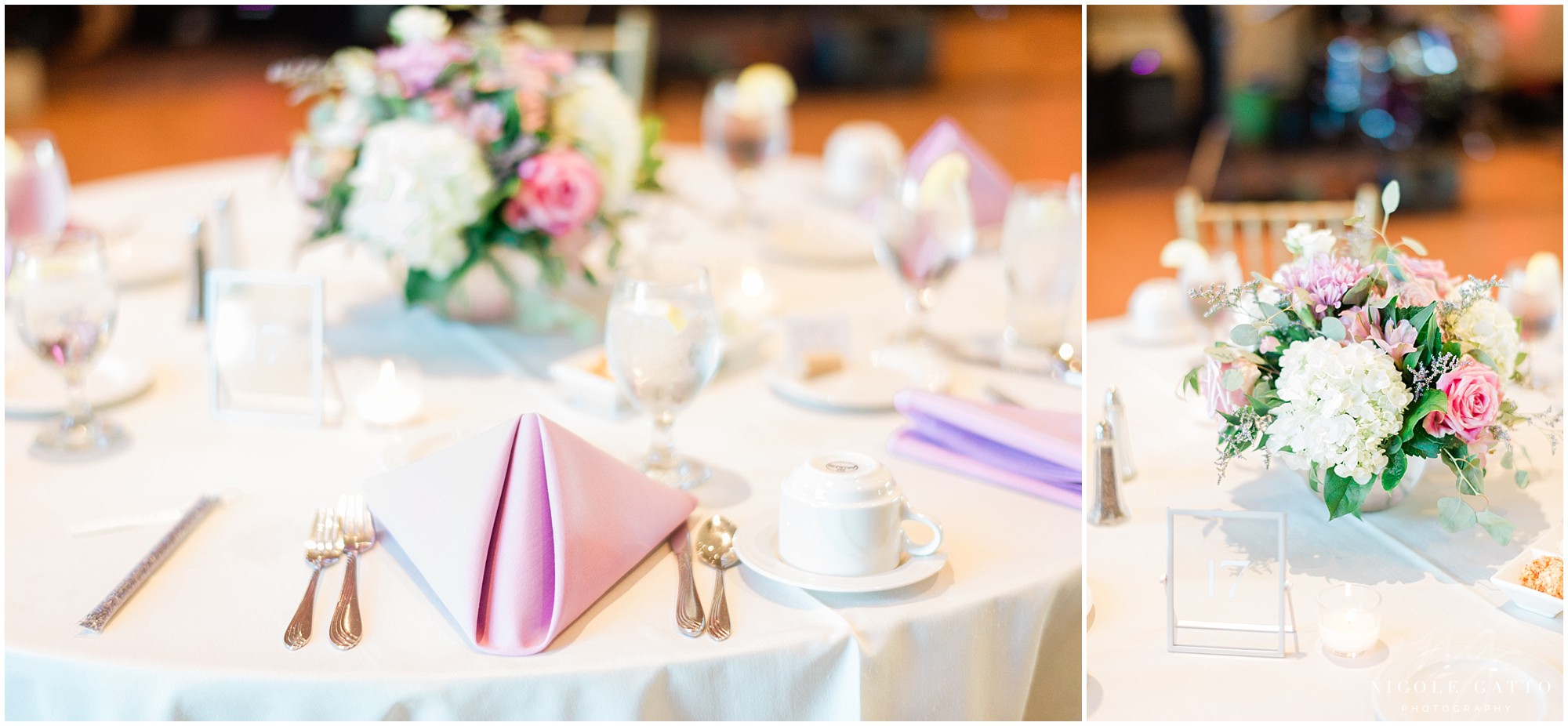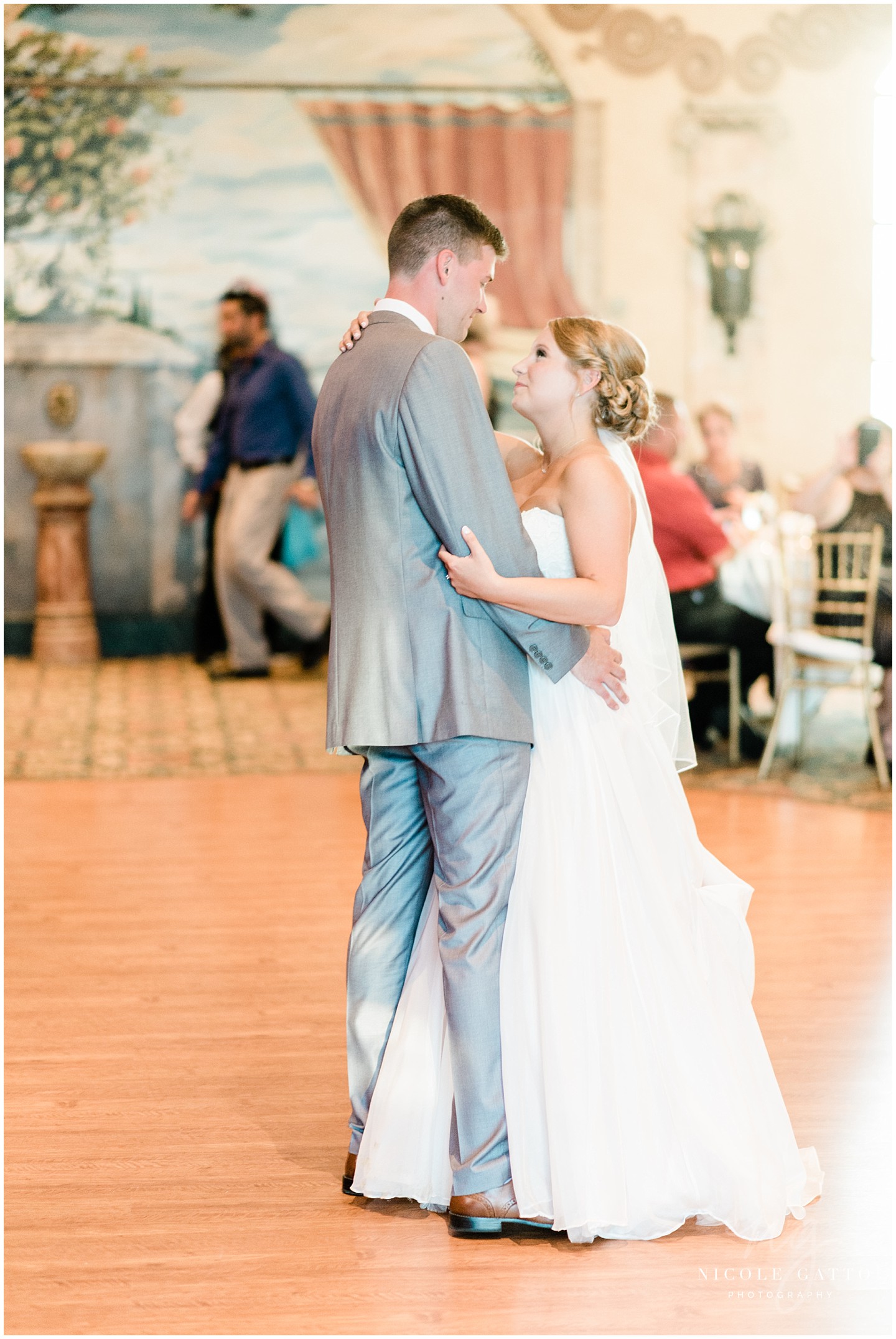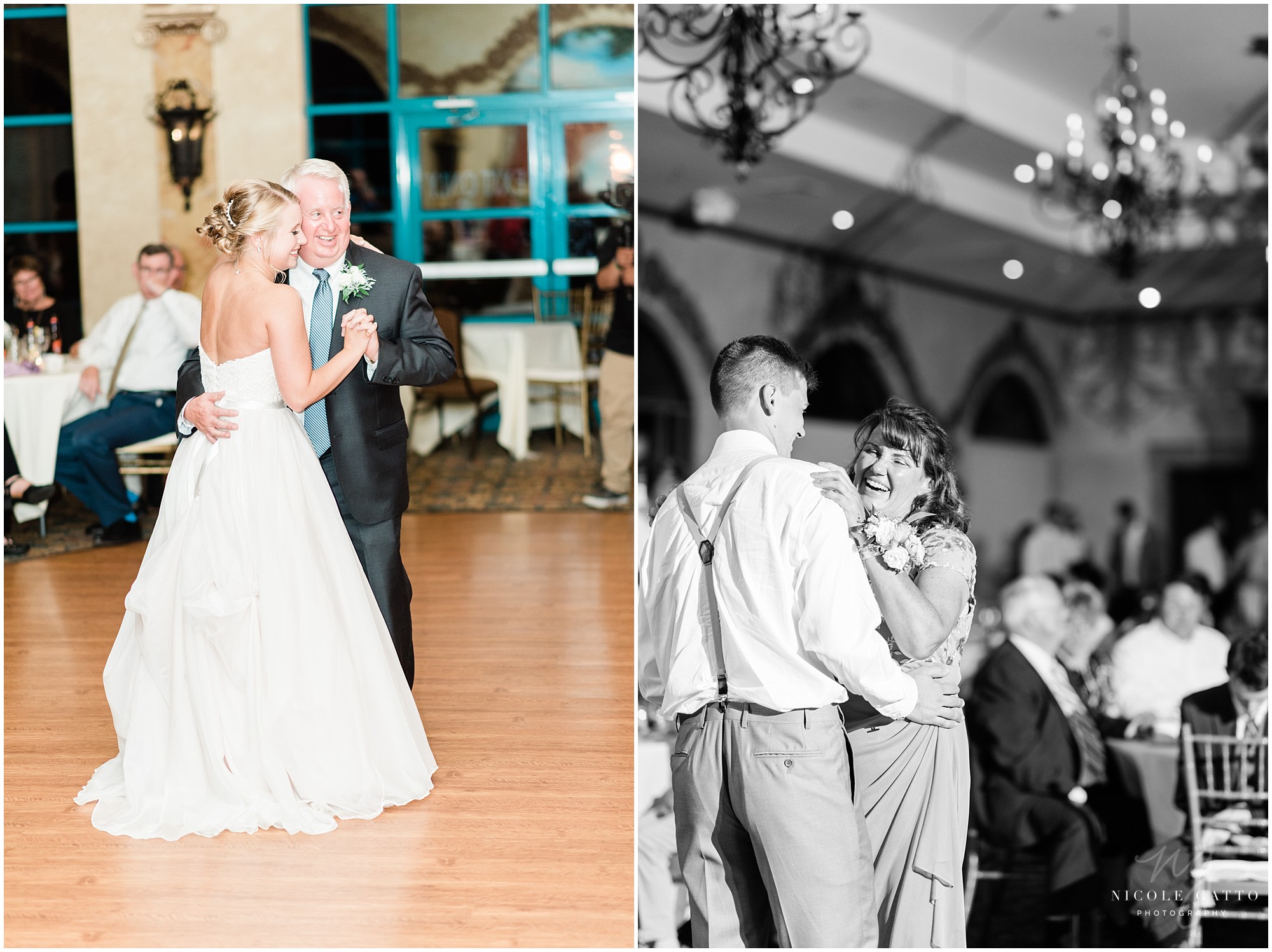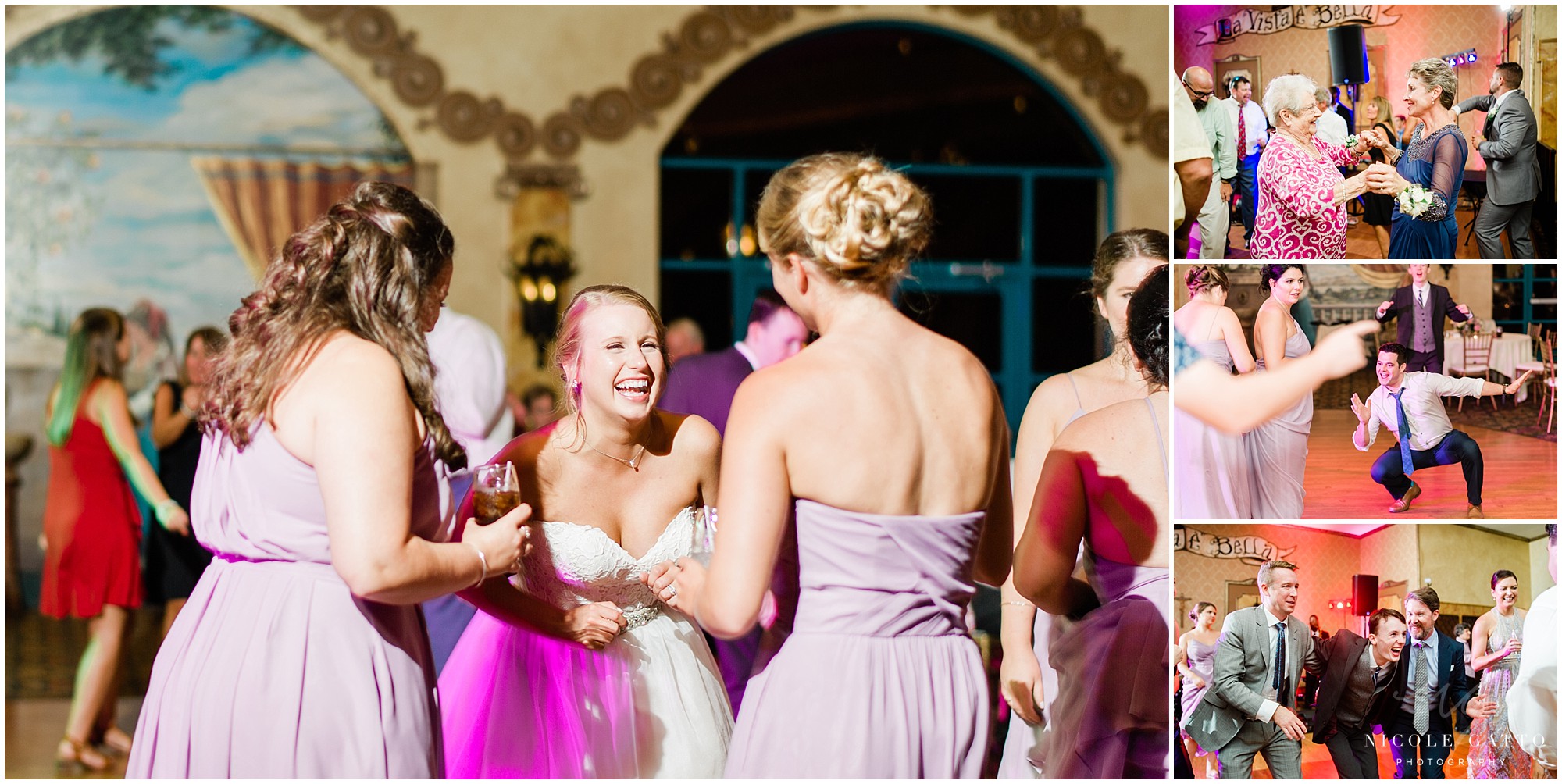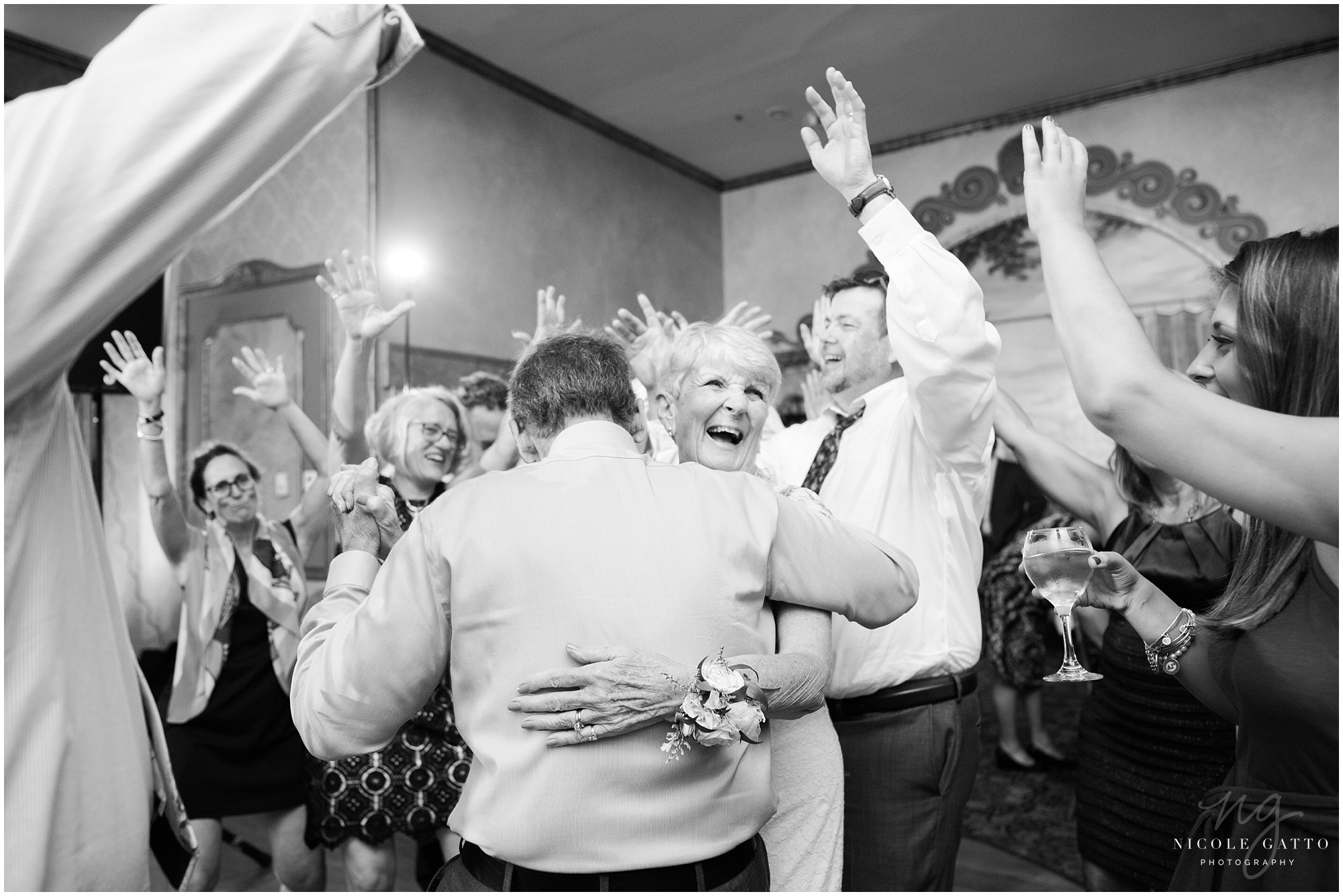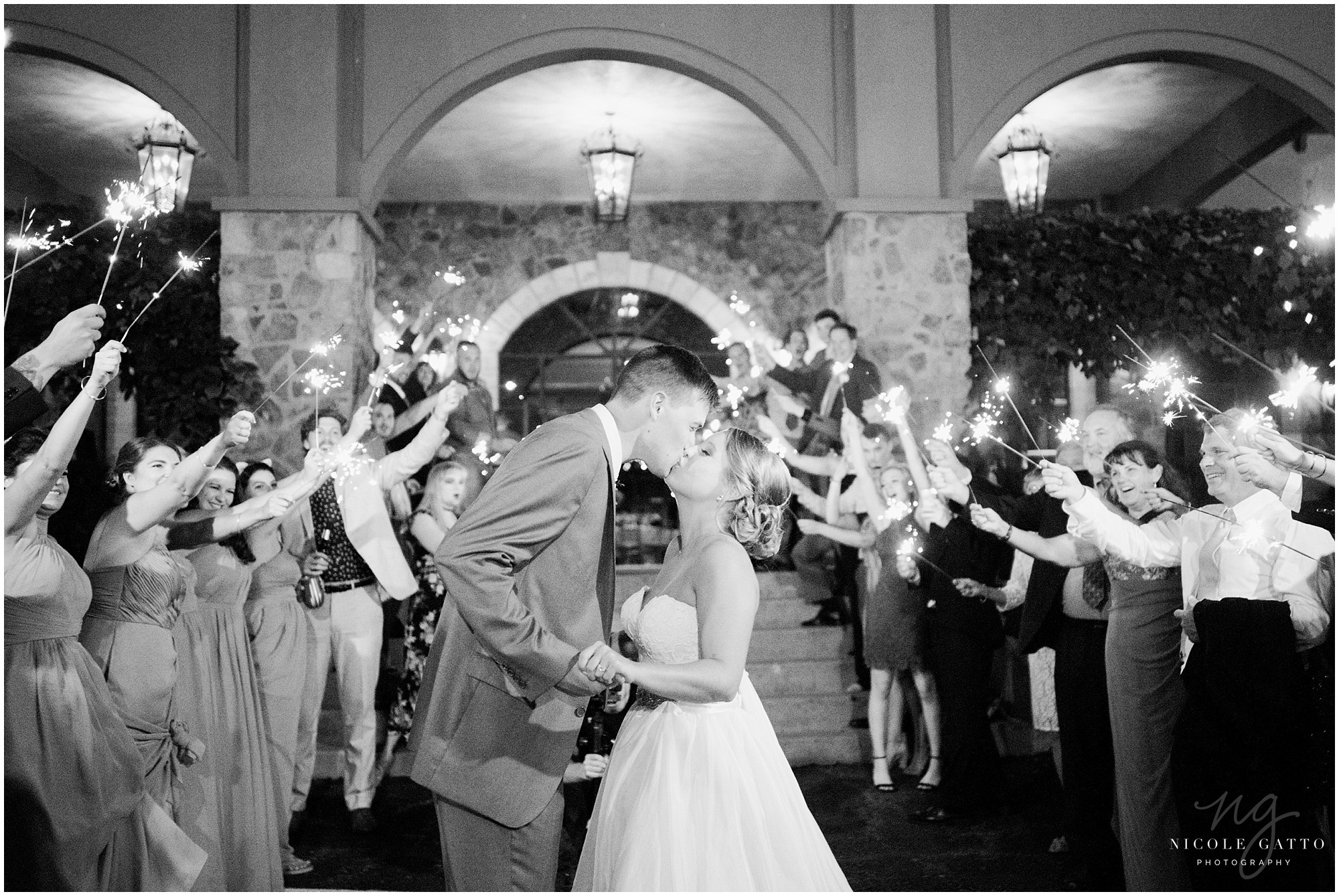 Want to see more of Bridget and Tom's wedding at Ventosa Vineyards, check out their slideshow below!