Babeville Asbury Hall Wedding
Our winter weddings continue with Kate and Chas' Babeville Asbury Hall wedding in Buffalo NY! We have some amazing winter brides this year who are all willing to tough out the cold for unique gorgeous portraits. I couldn't be more thrilled about it! Kate wanted a winter wonderland with white and silvers for her theme. From her flowers, the girls dresses to the reception at Babeville, you can see this pull through!
Their Story
They were setup by Kate's best friend who grew up with Chas, while Kate was in on the setup Chas had no idea! The both attended a pig roast at her friends parents house on labor day where they hit it off and exchanged numbers. By the next weekend they were on their first date!
With Chas' 30th birthday coming up a birthday party had been planed with all of their friends and family. Chas asked Kate to go out to dinner with him the night before so just the two of them could celebrate. Chas had an grand elaborate plan to take a walk past her first apartment where they had their first kiss and propose there. However, Kate had a small accident that afternoon that threw off his entire plan! He ended up proposing in our living room as they were getting ready for dinner. They had an amazing time celebrating just the two of them and the following night they got to  celebrate with friends and family at his birthday party!
Their Day
They were married at a pretty little church in North Tonawanda right near where Chas grew up! After the Ceremony we headed over to Canal side where they toughed out the cold for their wedding portraits.
We arrived at the Babeville with enough time for everyone to freshen up and take a look around the gorgeous room! After hilarious intros and emotional speeches, Kate and Chas kicked off their first dance that swung into a beautiful fast paced choreographed number!
Thank you Both so much for allowing us to be apart of your day. You both have such beautiful families and it was such an honor getting to know you guys better!
Their Vendors
Photographer: Nicole Gatto Photography
Video: Ashley Ward
Hair: Lox Salon – Kindra
Makeup: Lex Delorenzo
Floral: Flowers by Nature
Dress: Bliss Bridal – Stella York
Church: North Presbyterian Church North Tonawanda
Reception Venue: Babeville Asbury Hall Wedding Buffalo NY
Getting Ready: The Hyatt Buffalo NY wedding
Bakery: Fairy Cakes
Rentals: Tesoro Event Rentals
Band: Party of Nine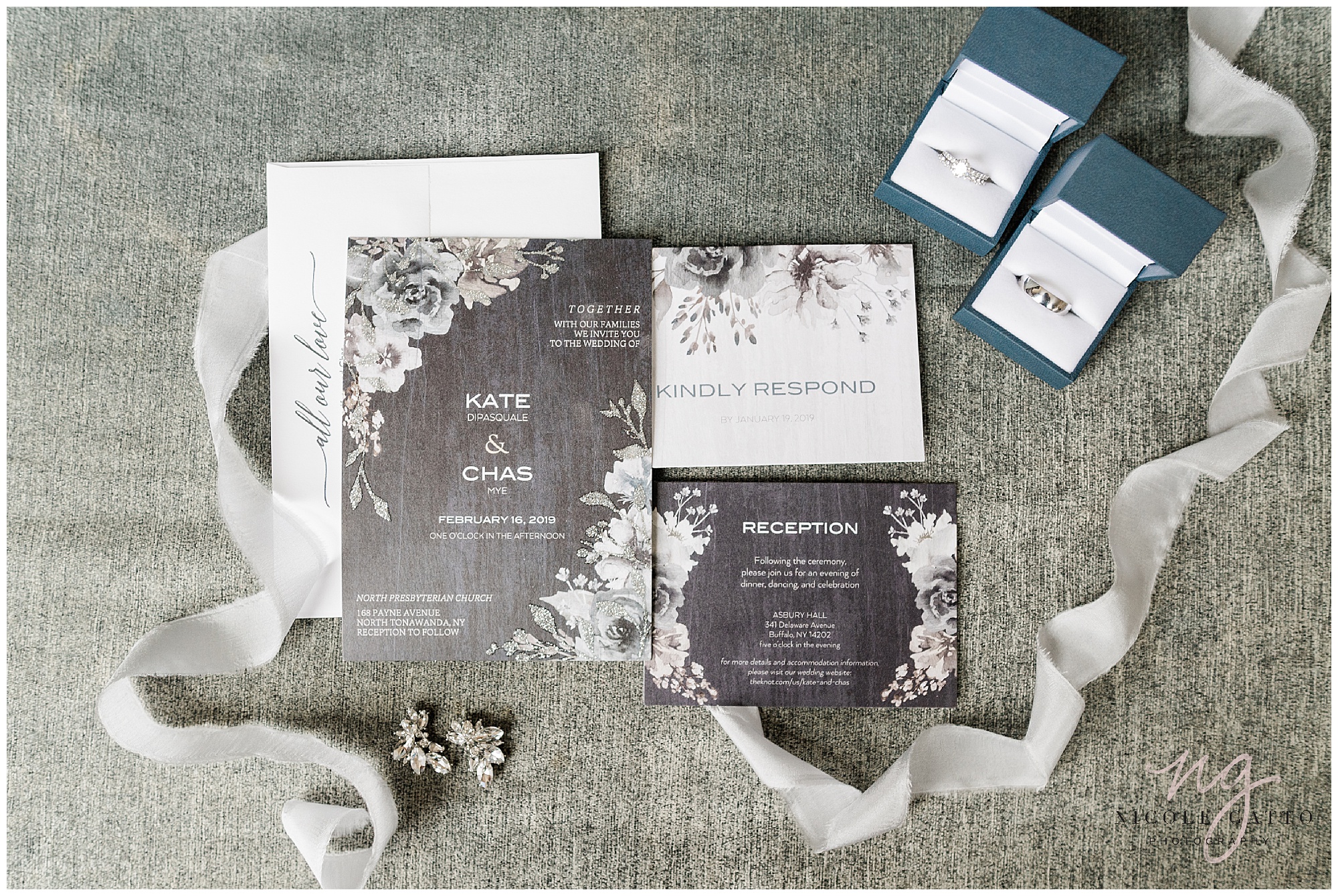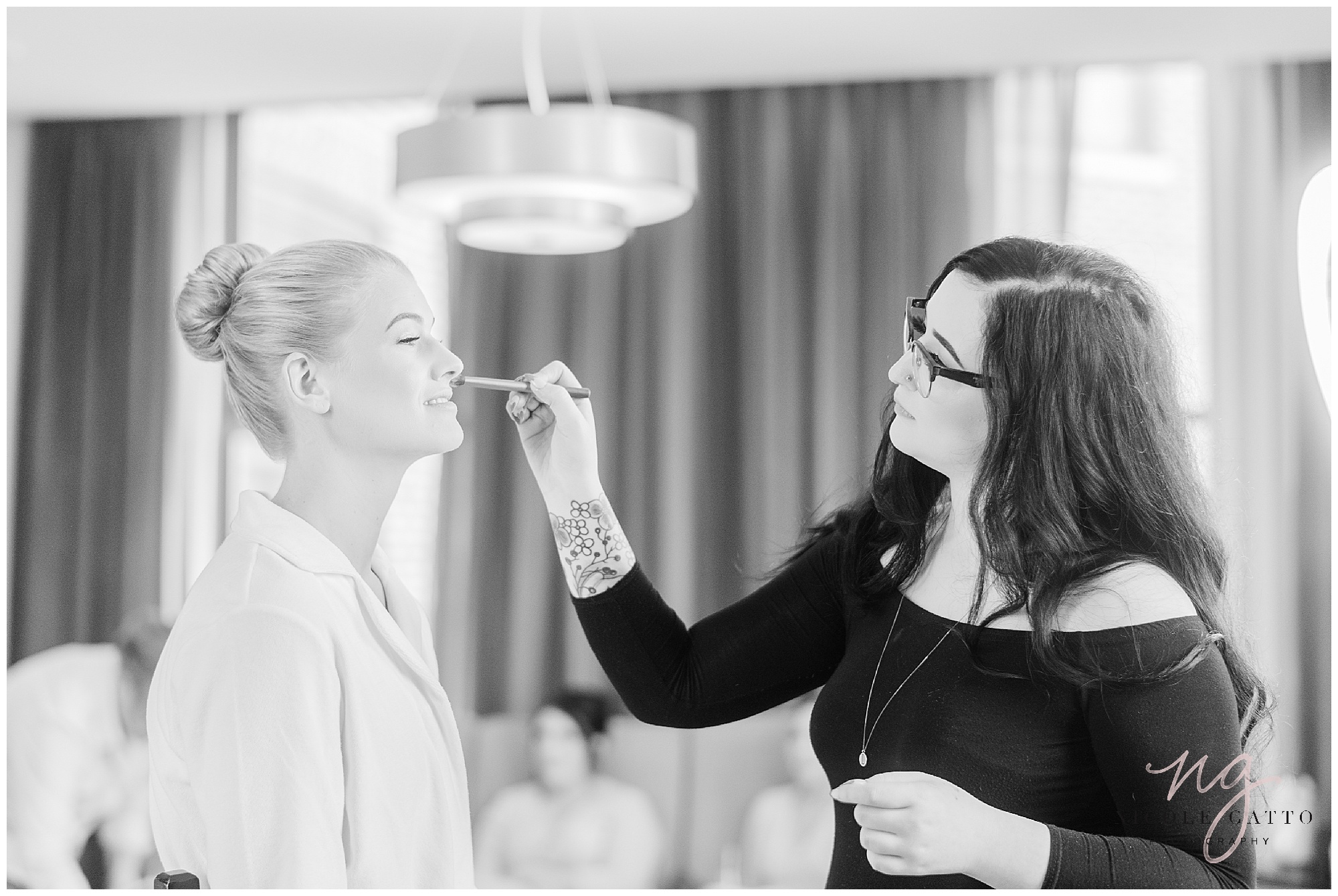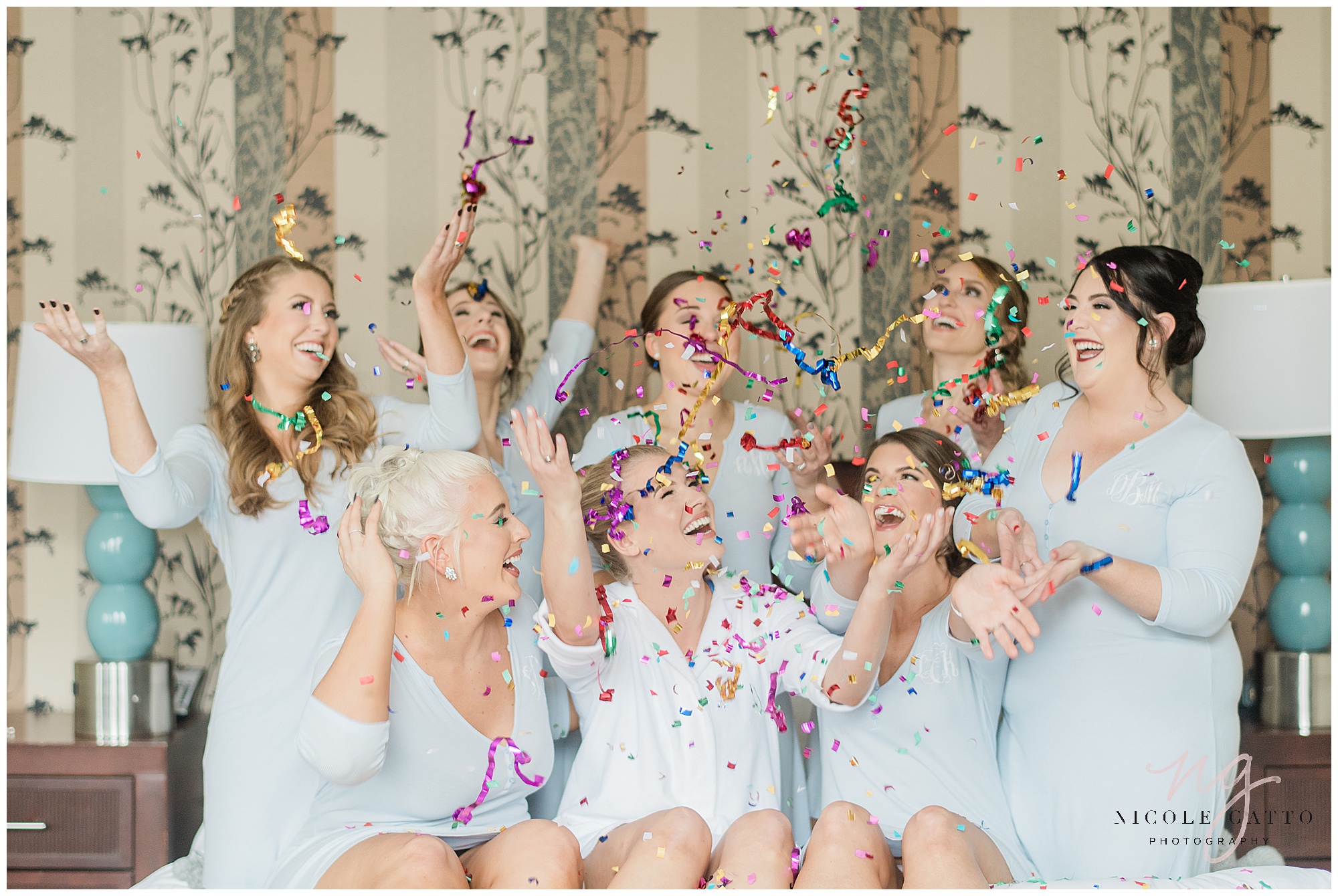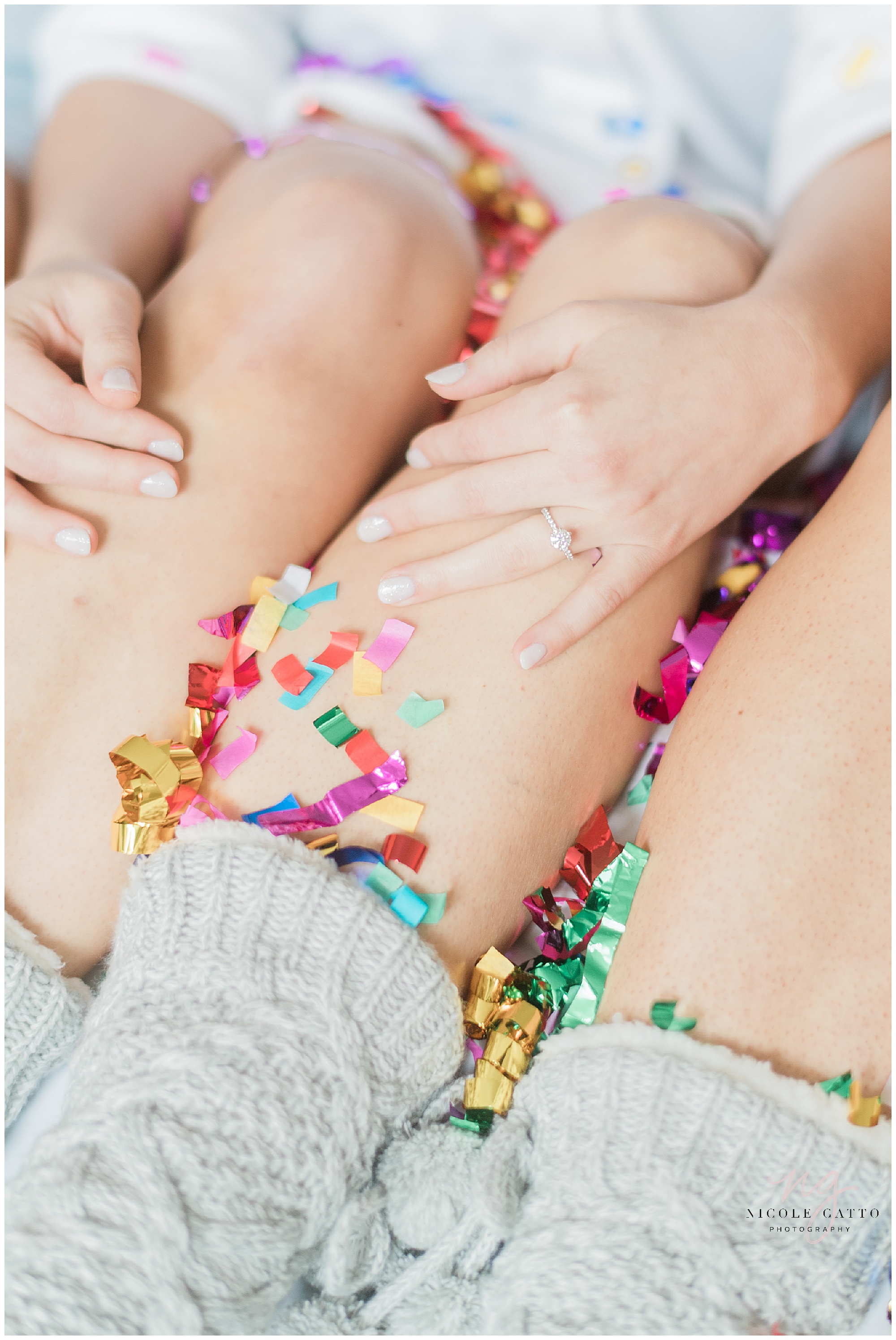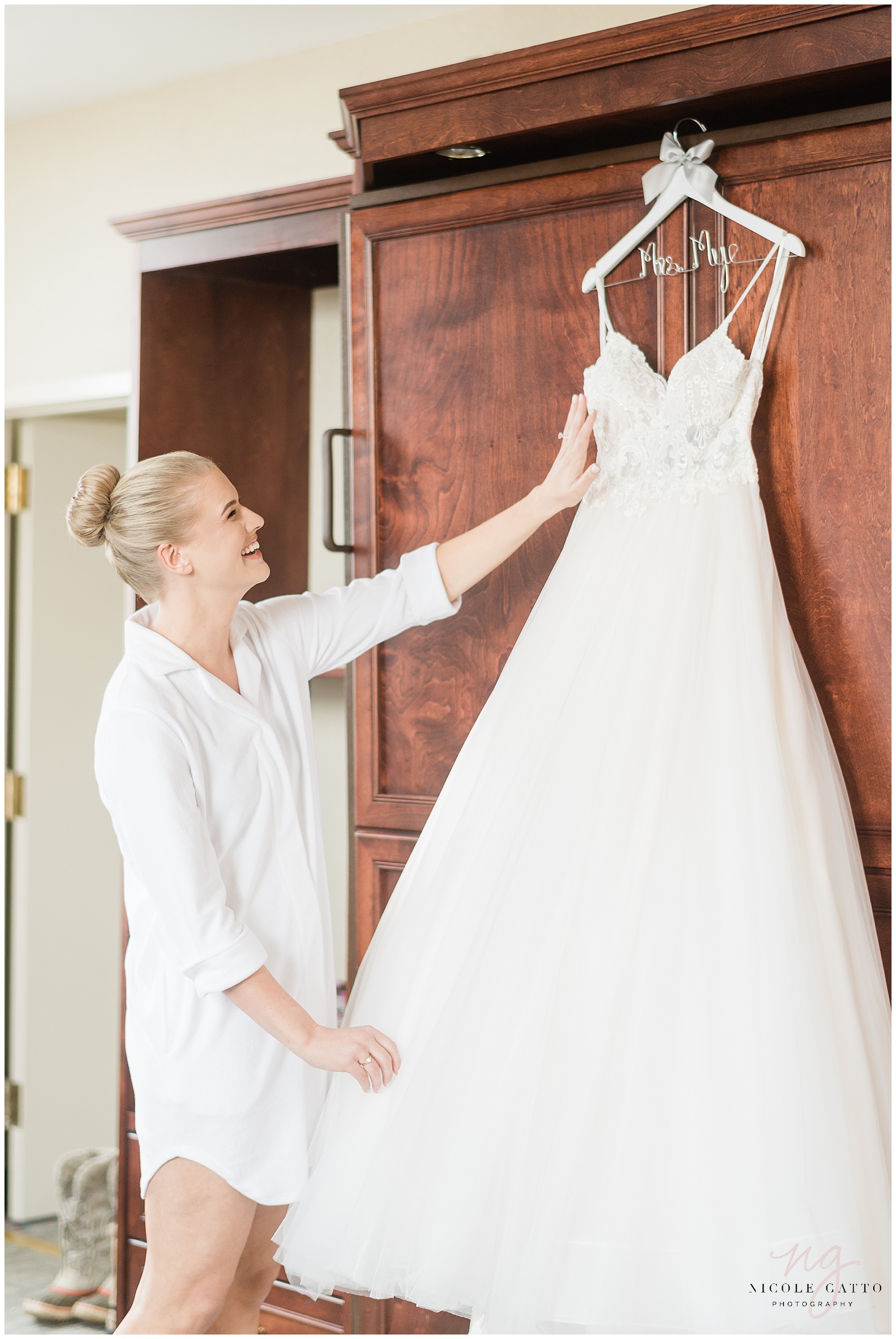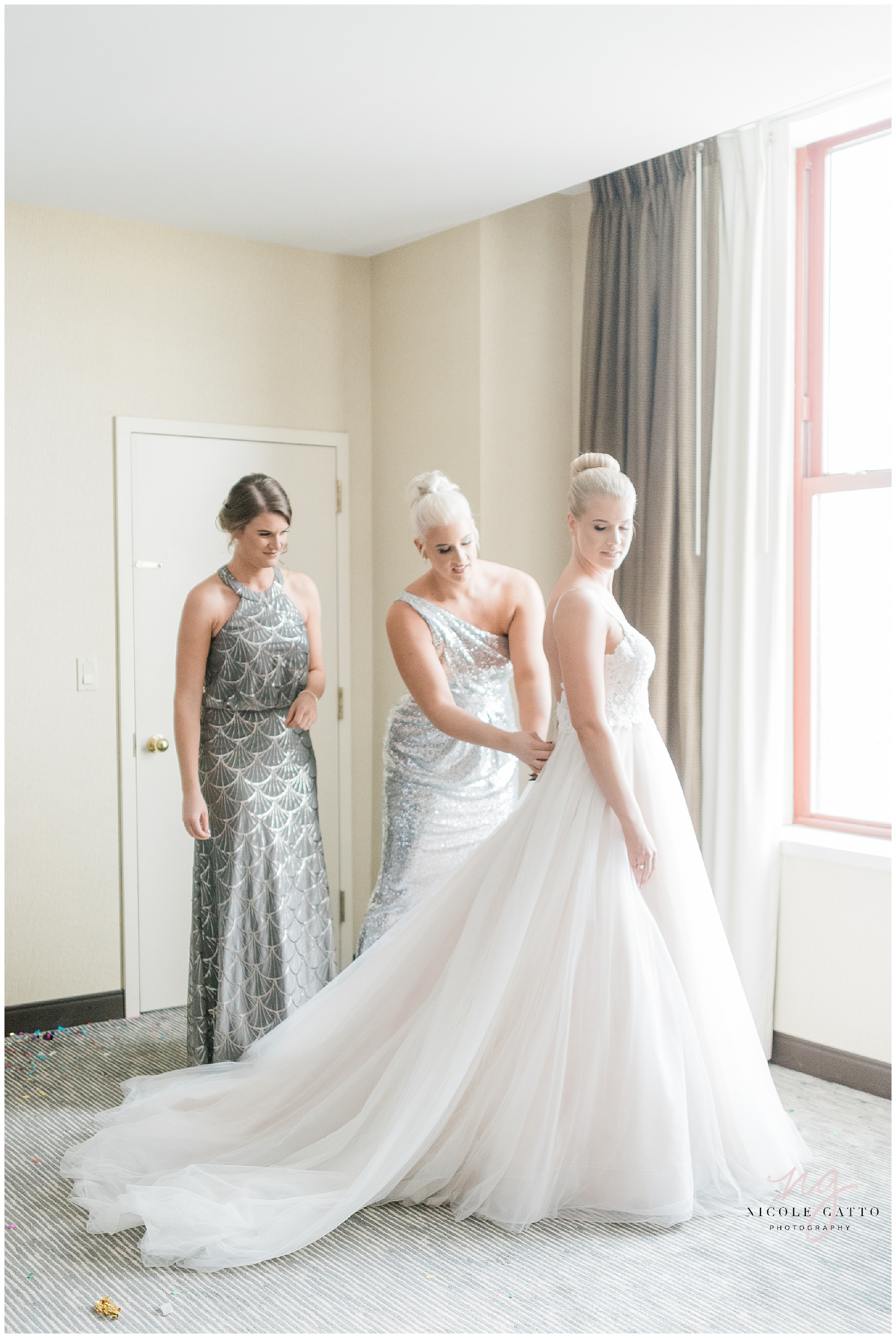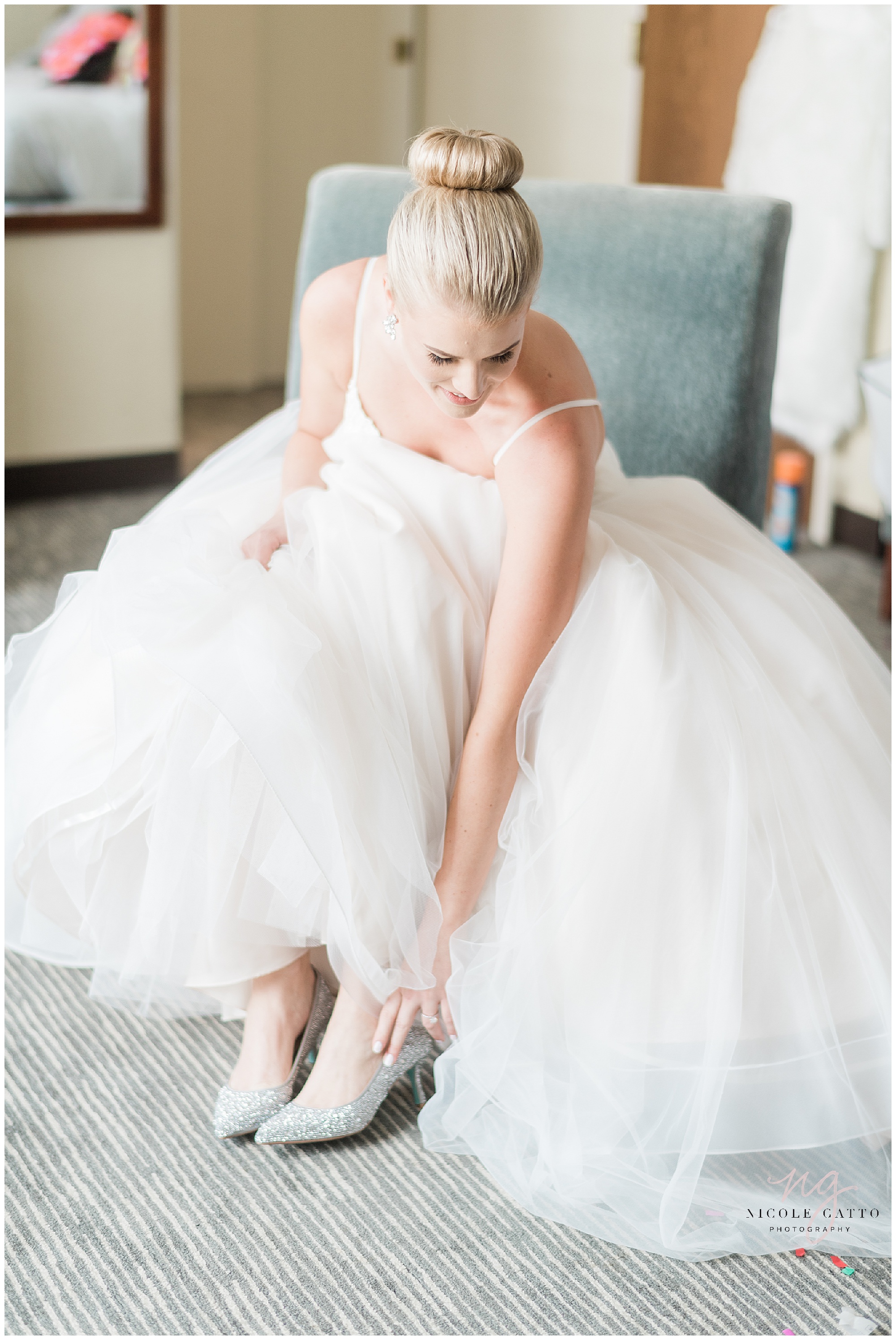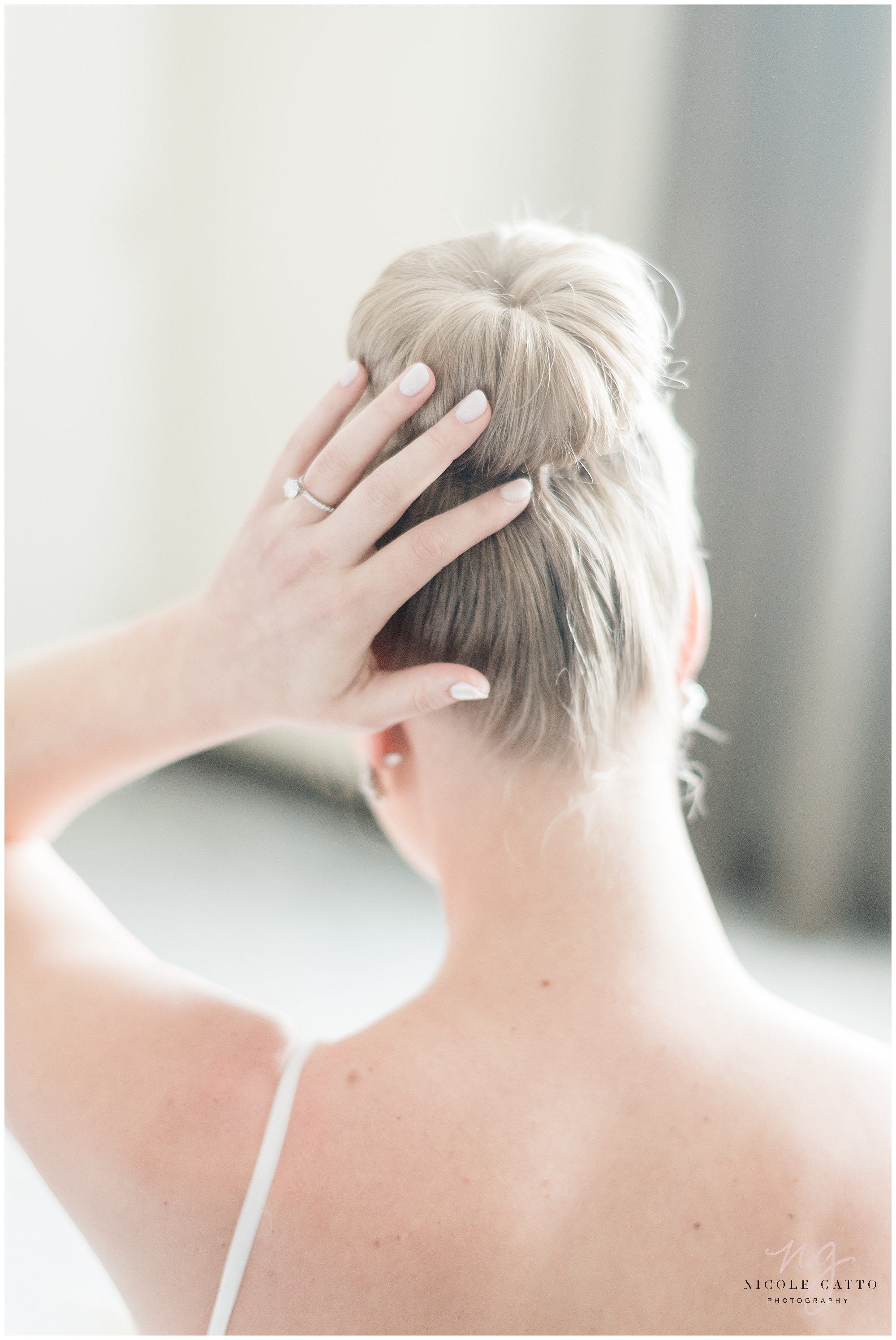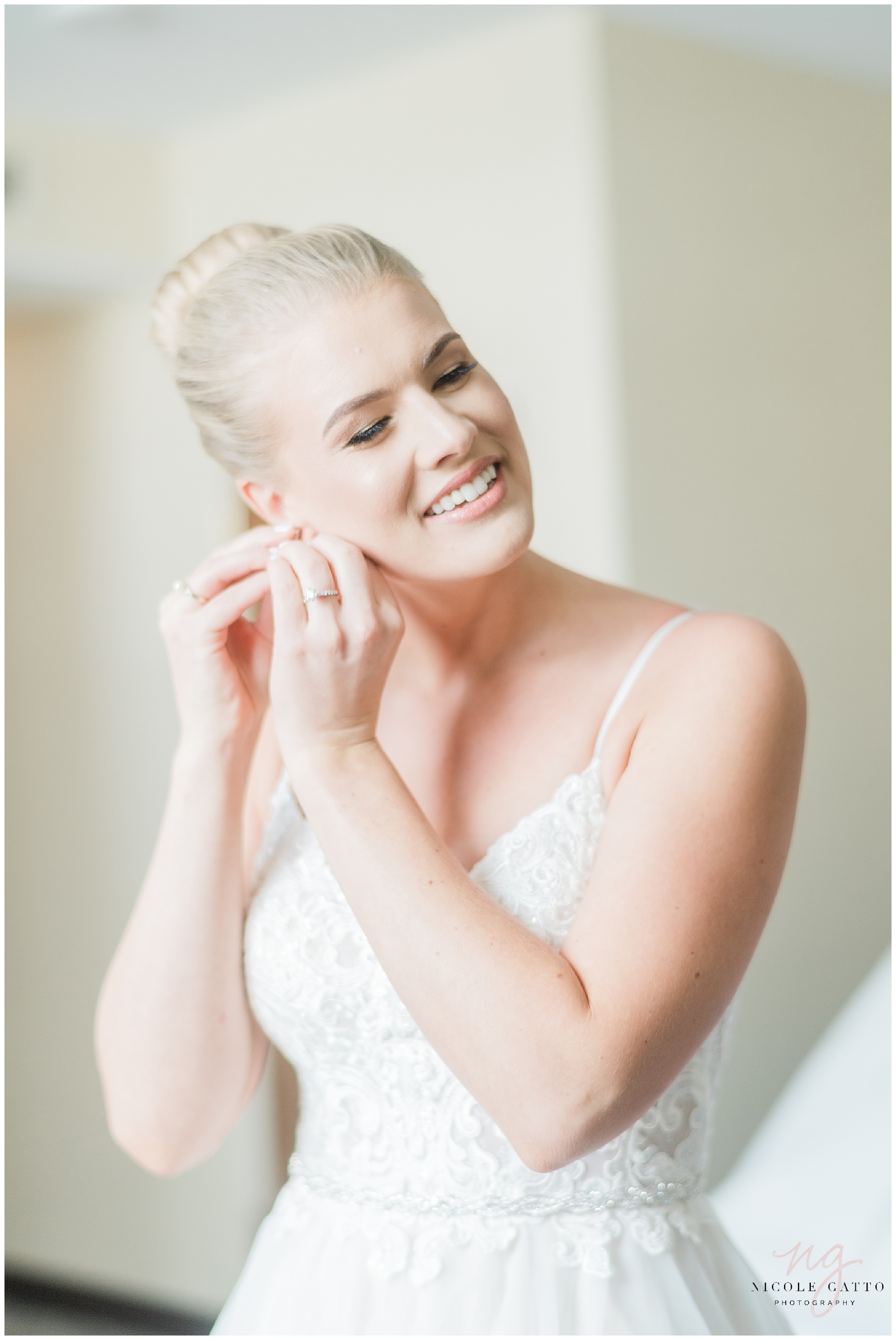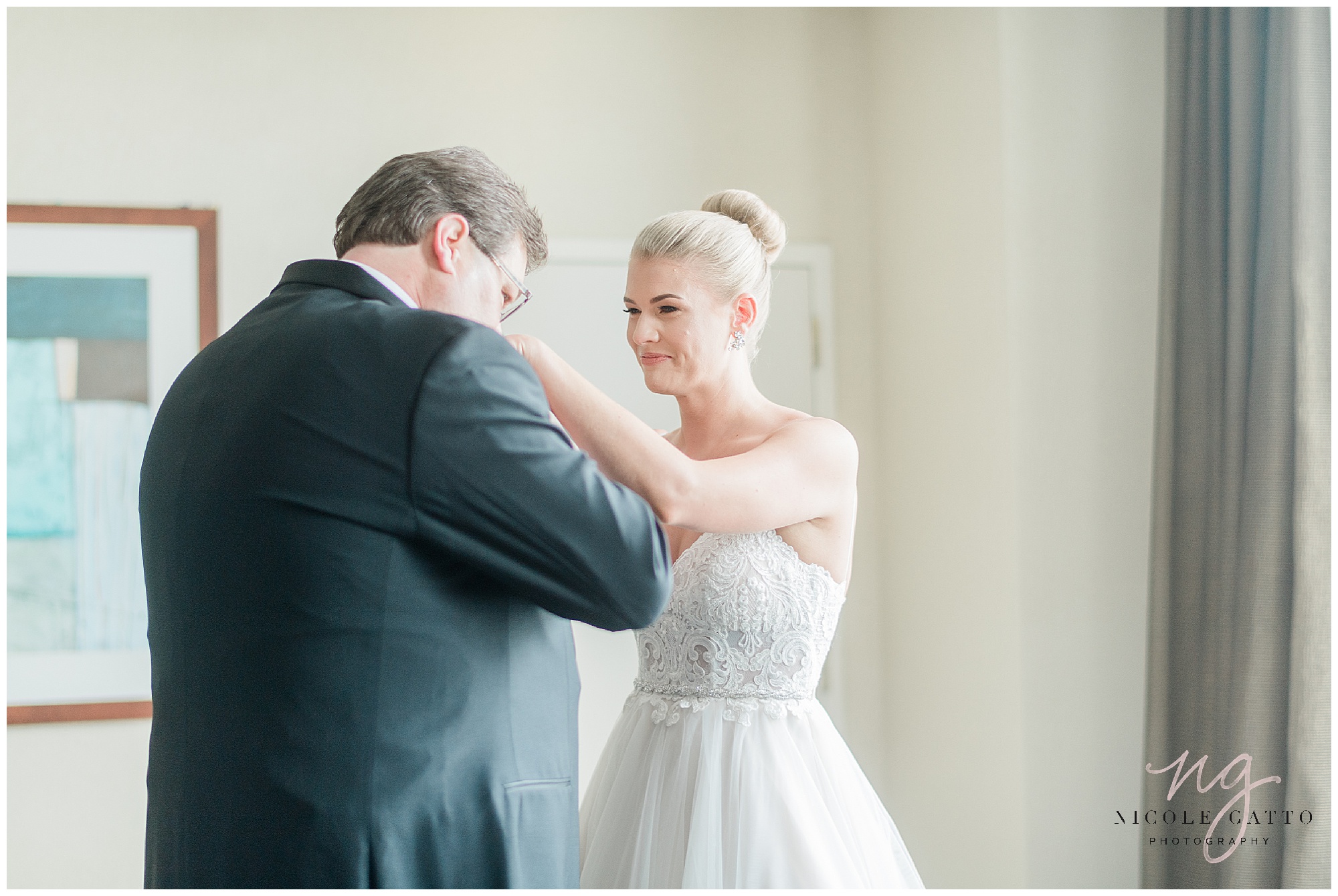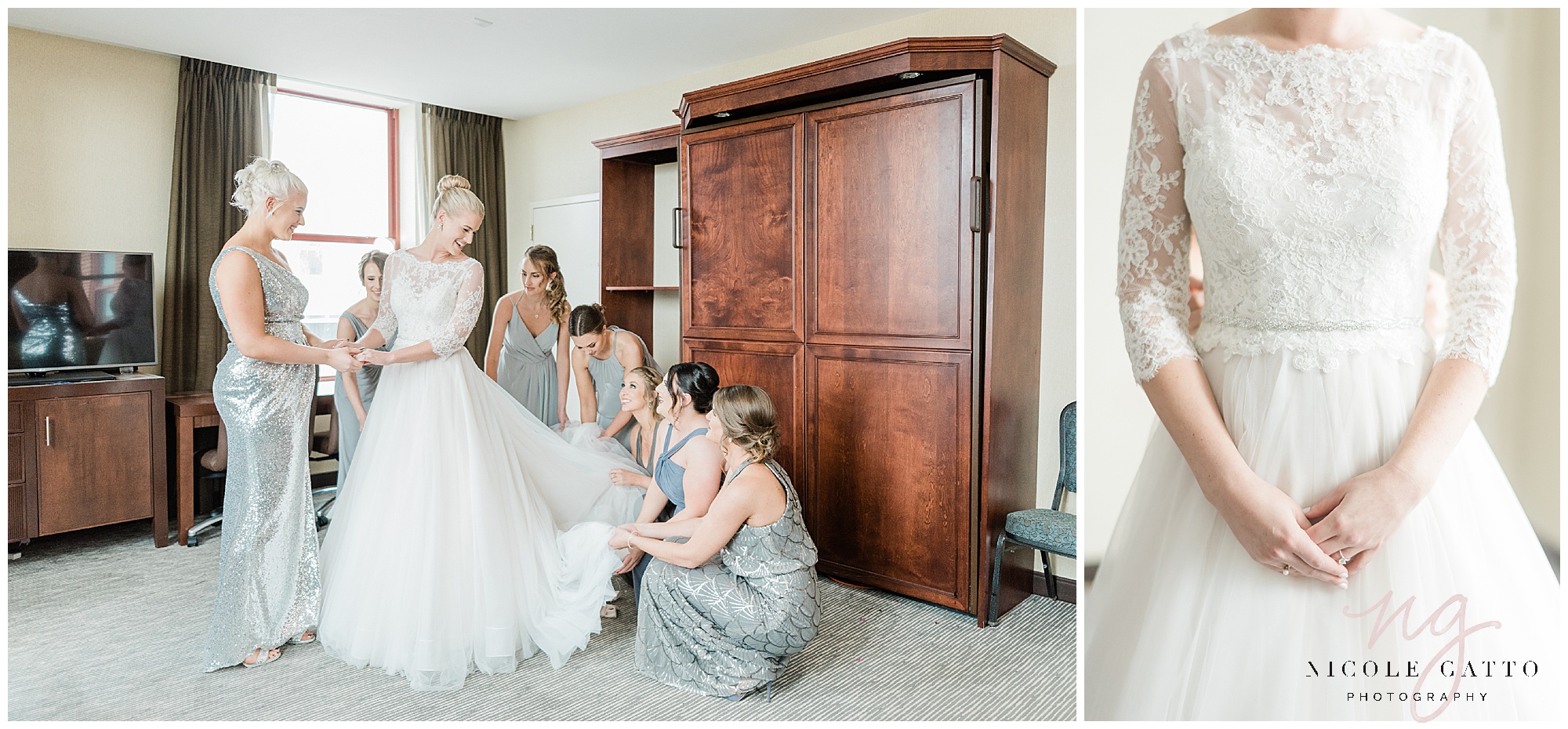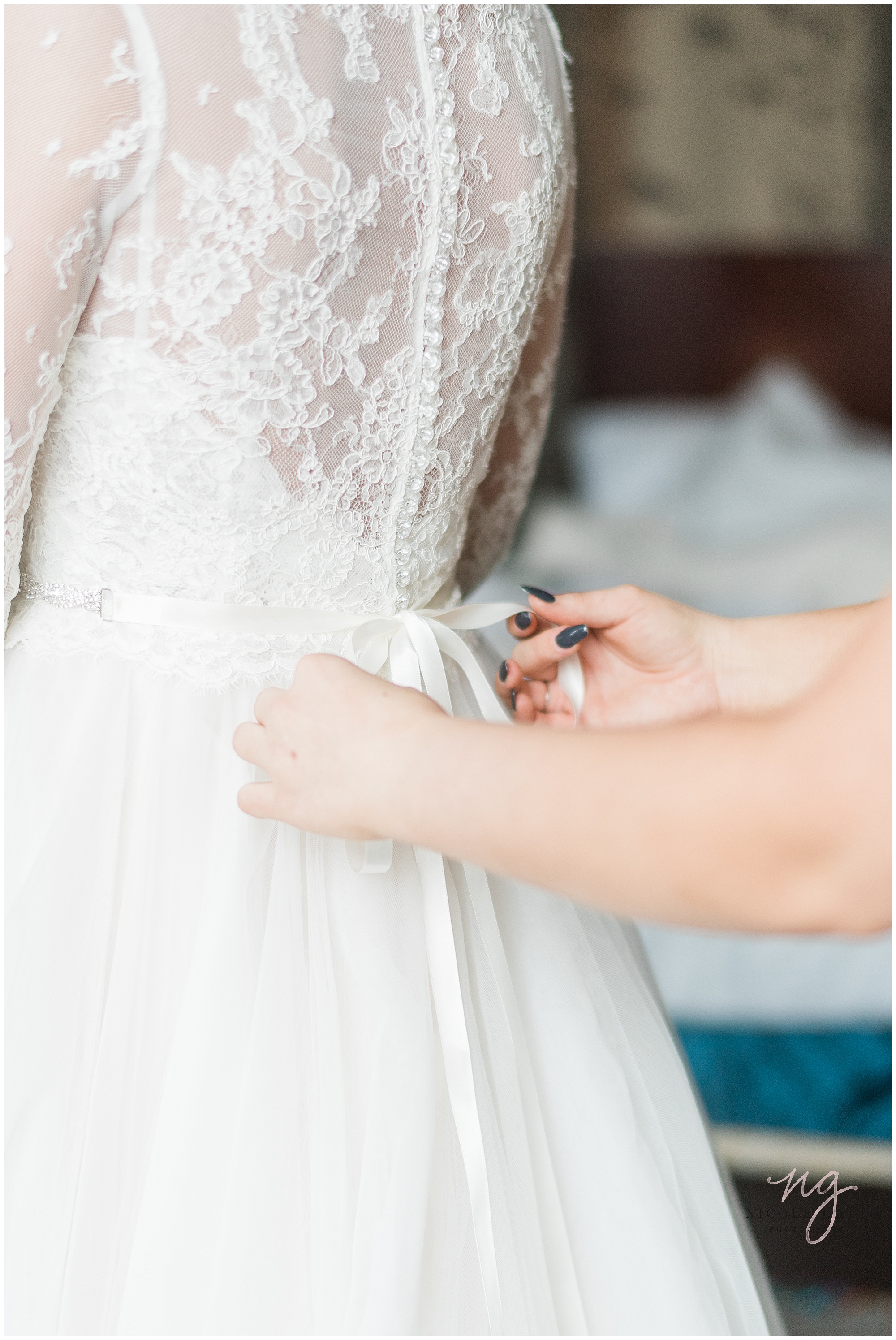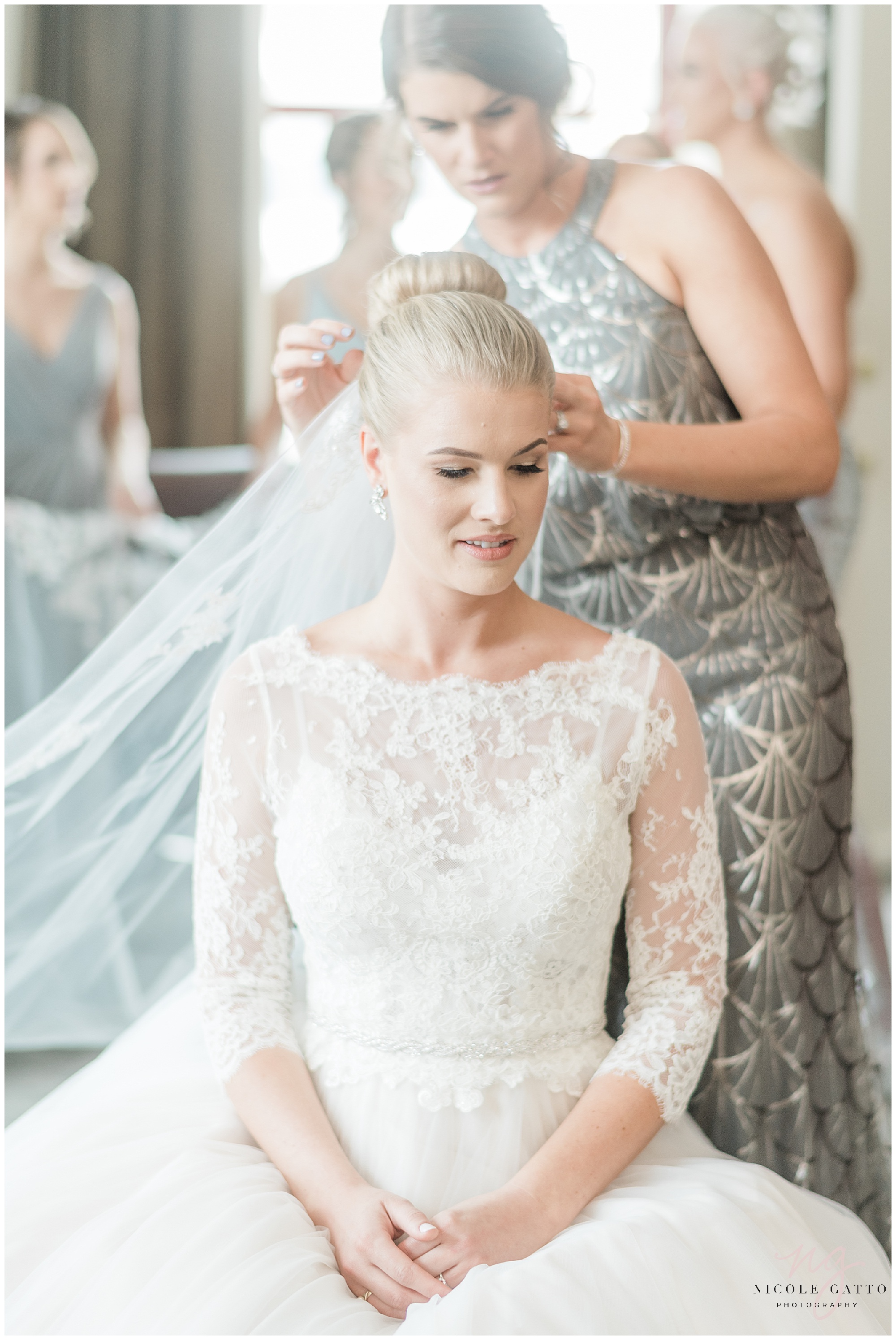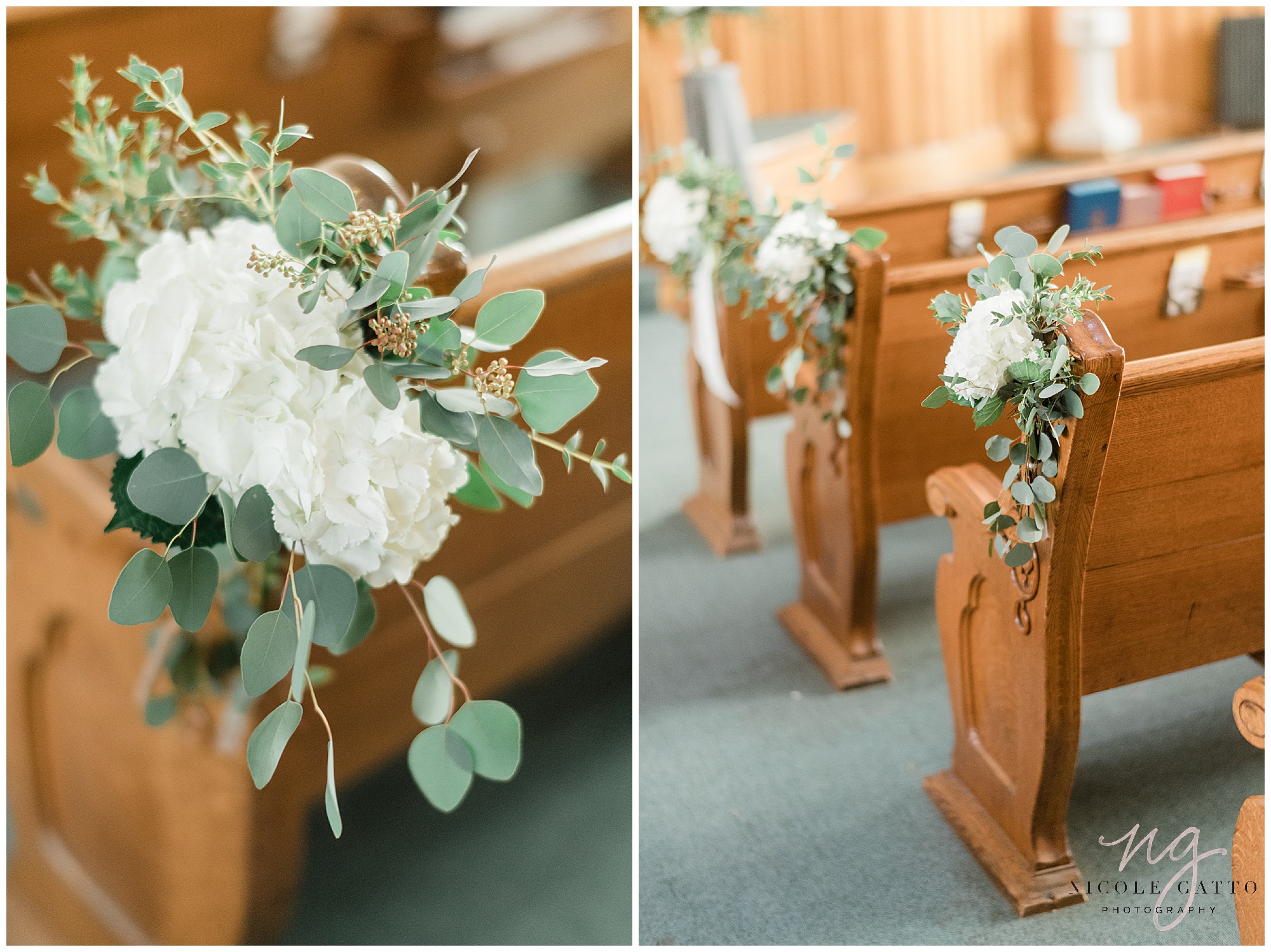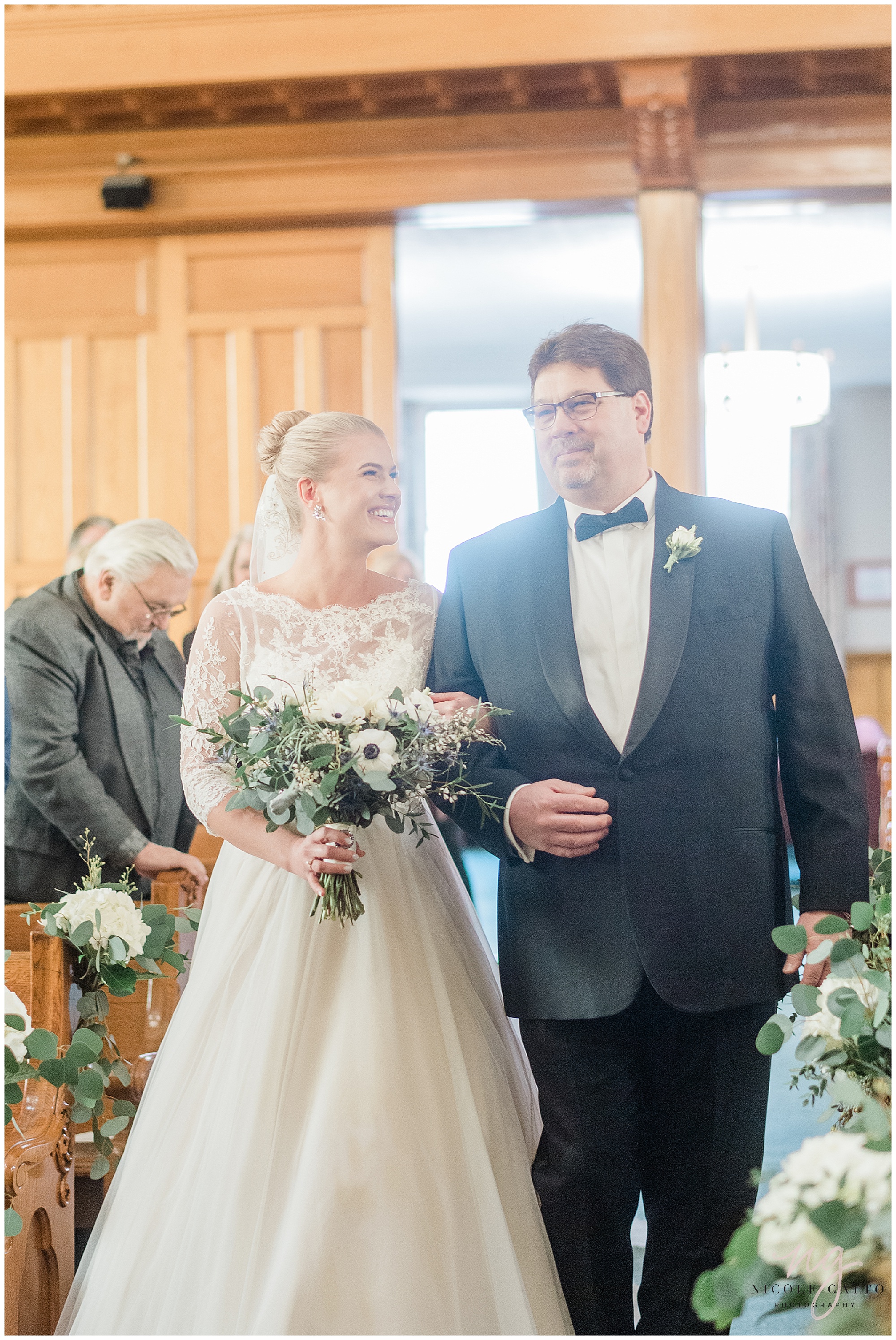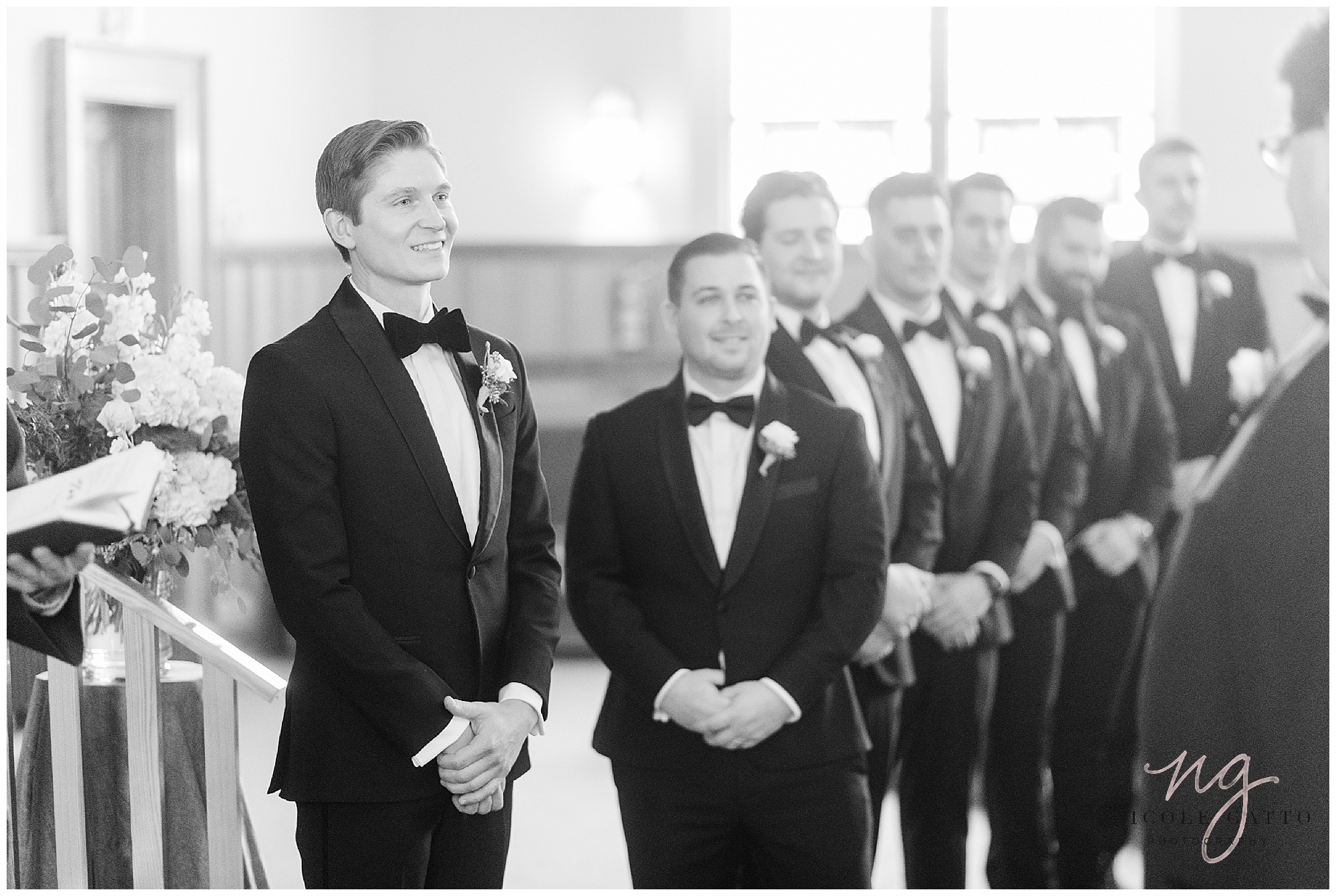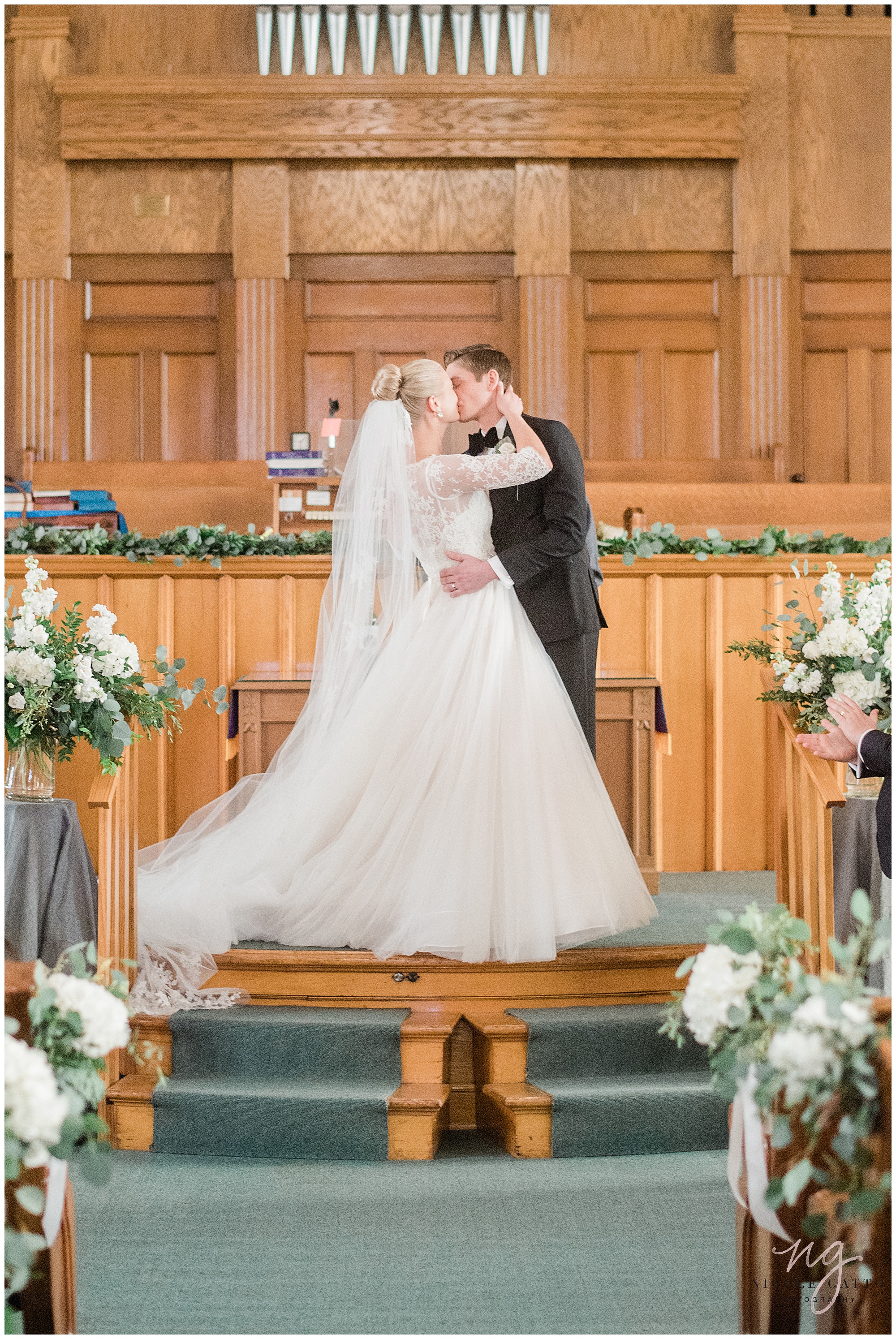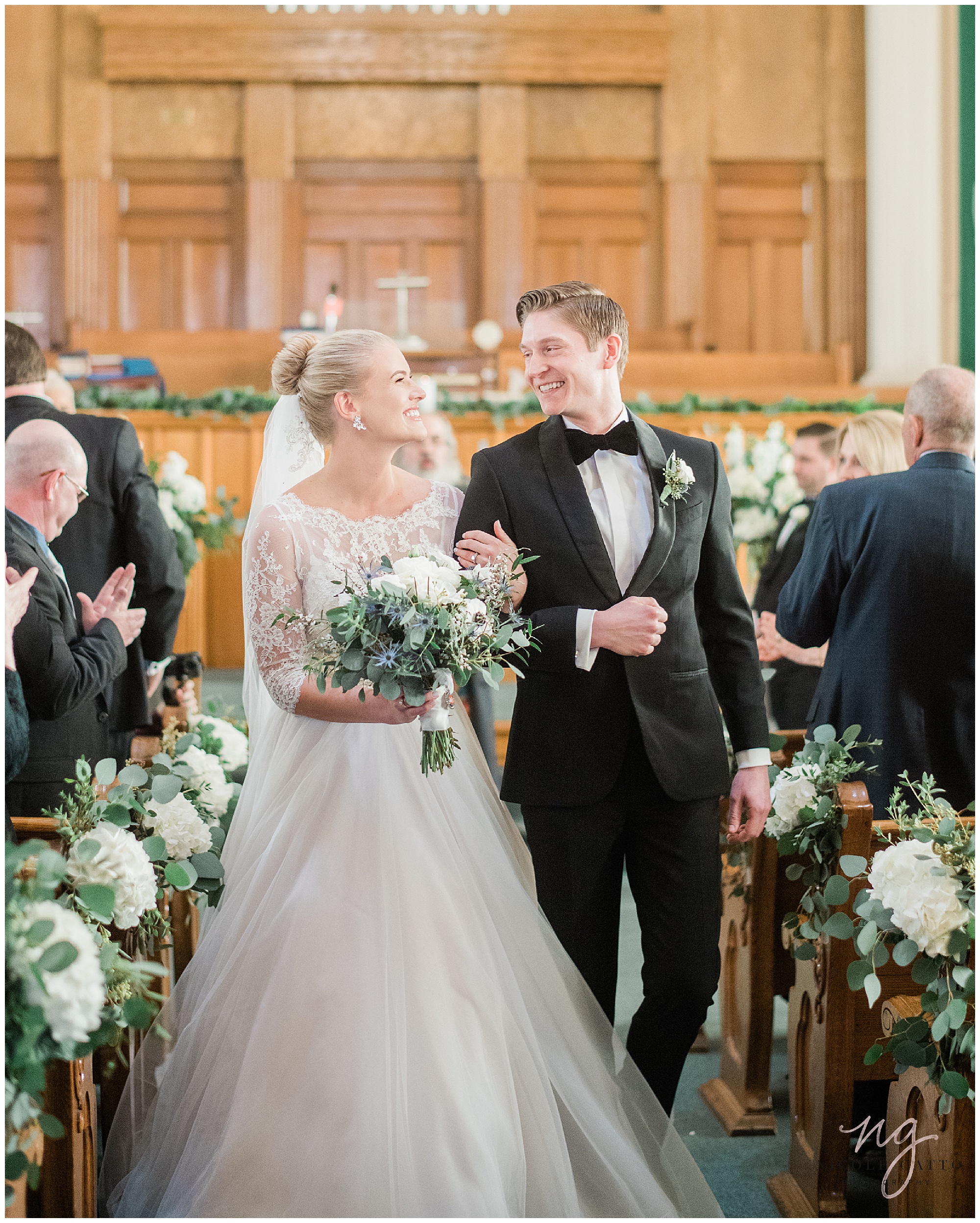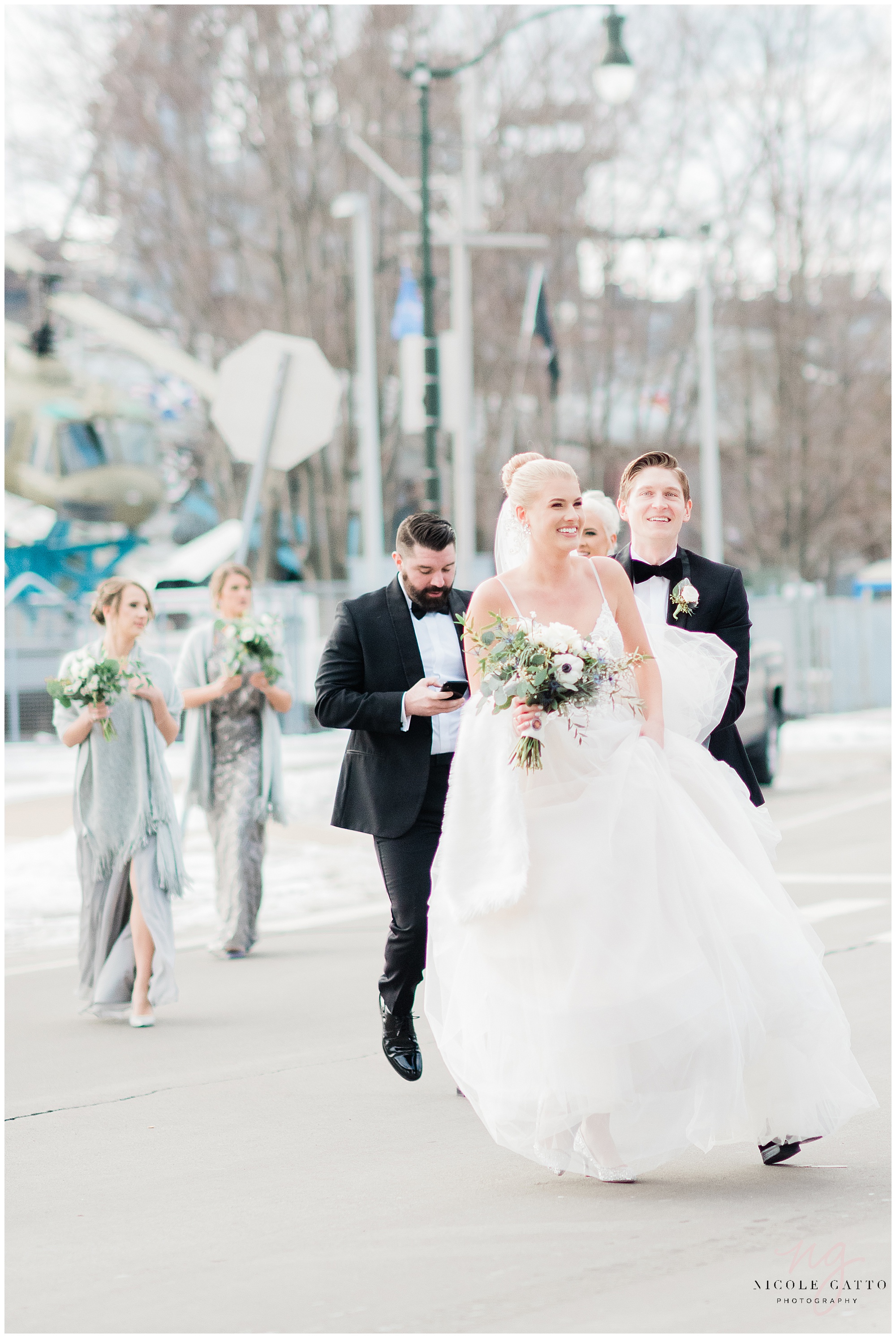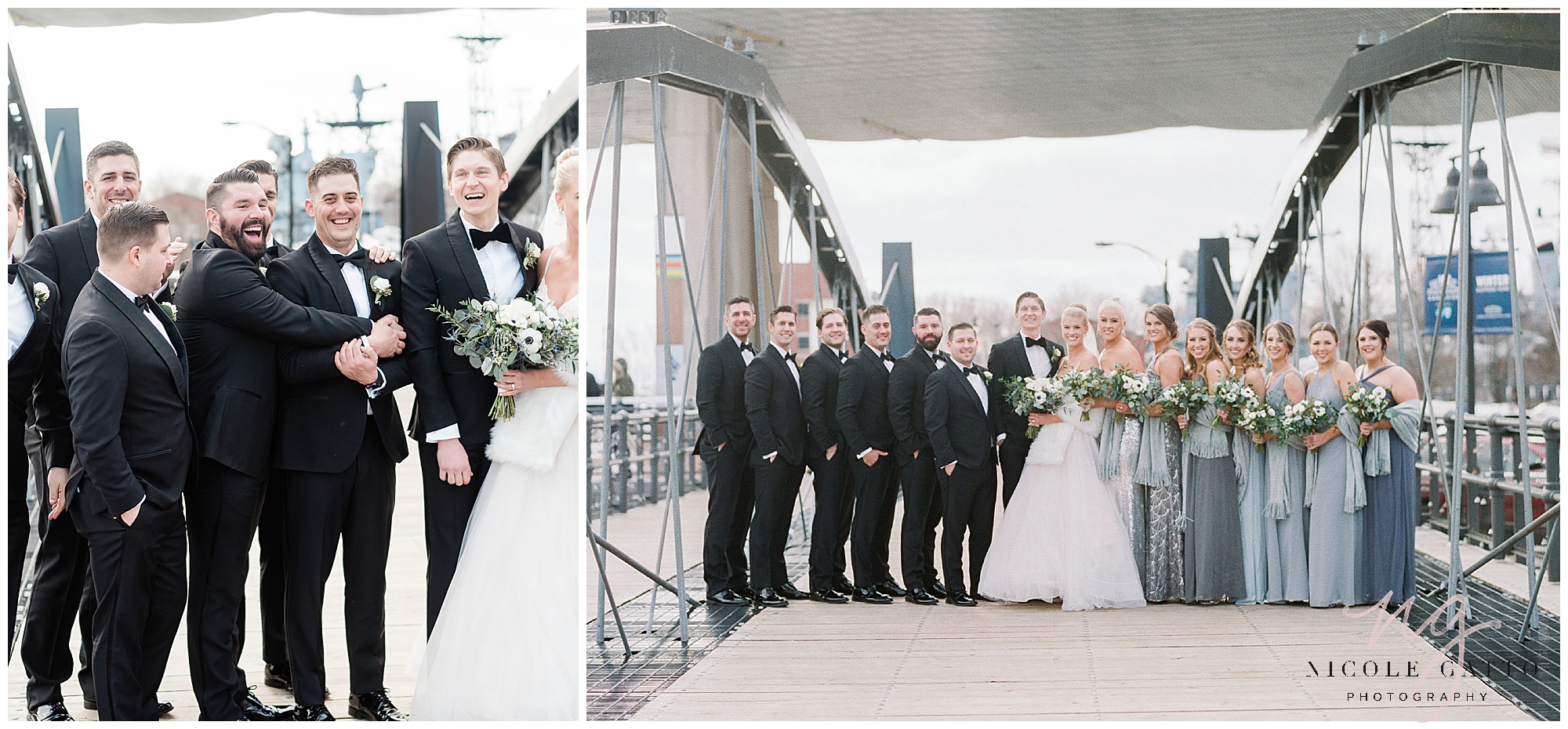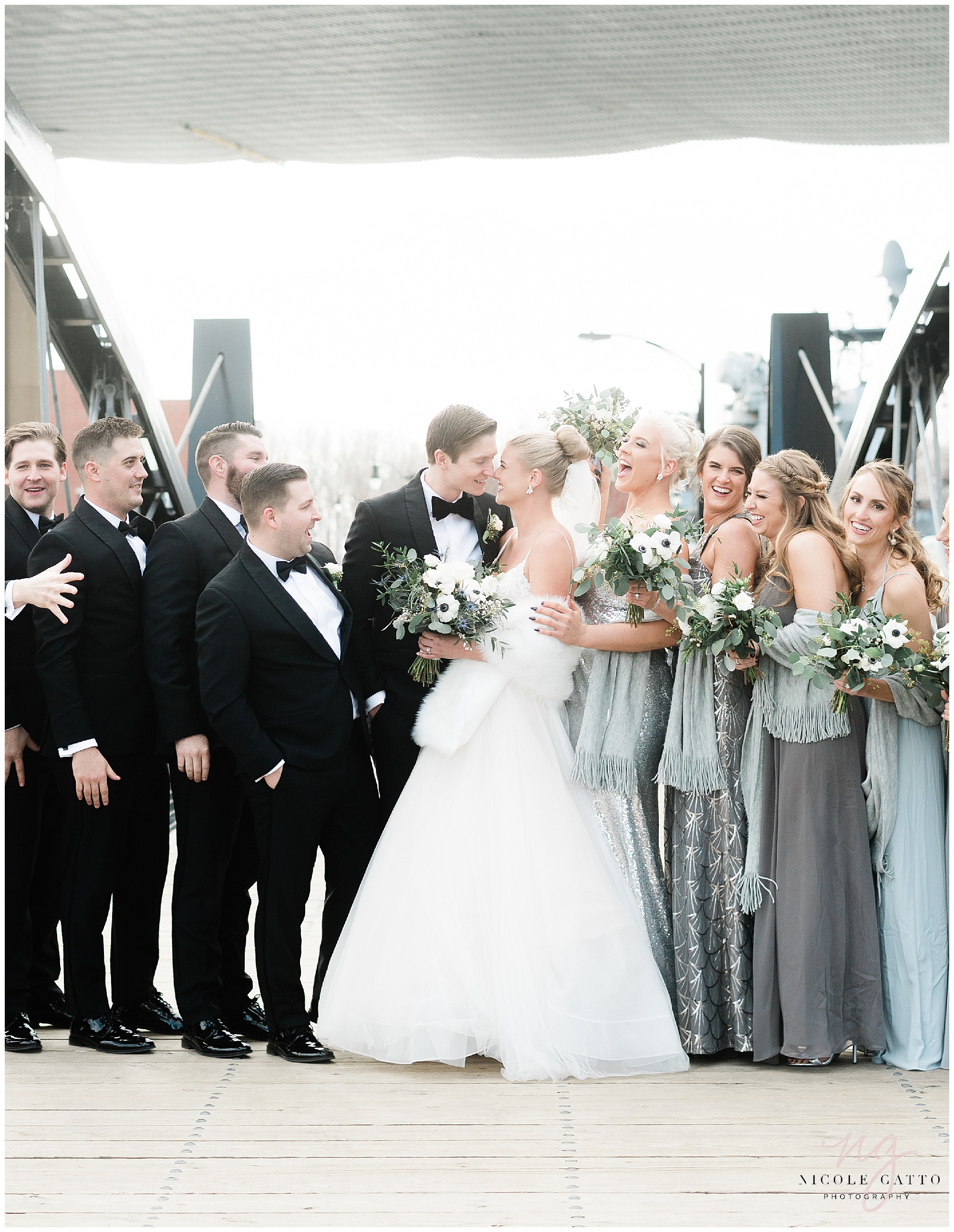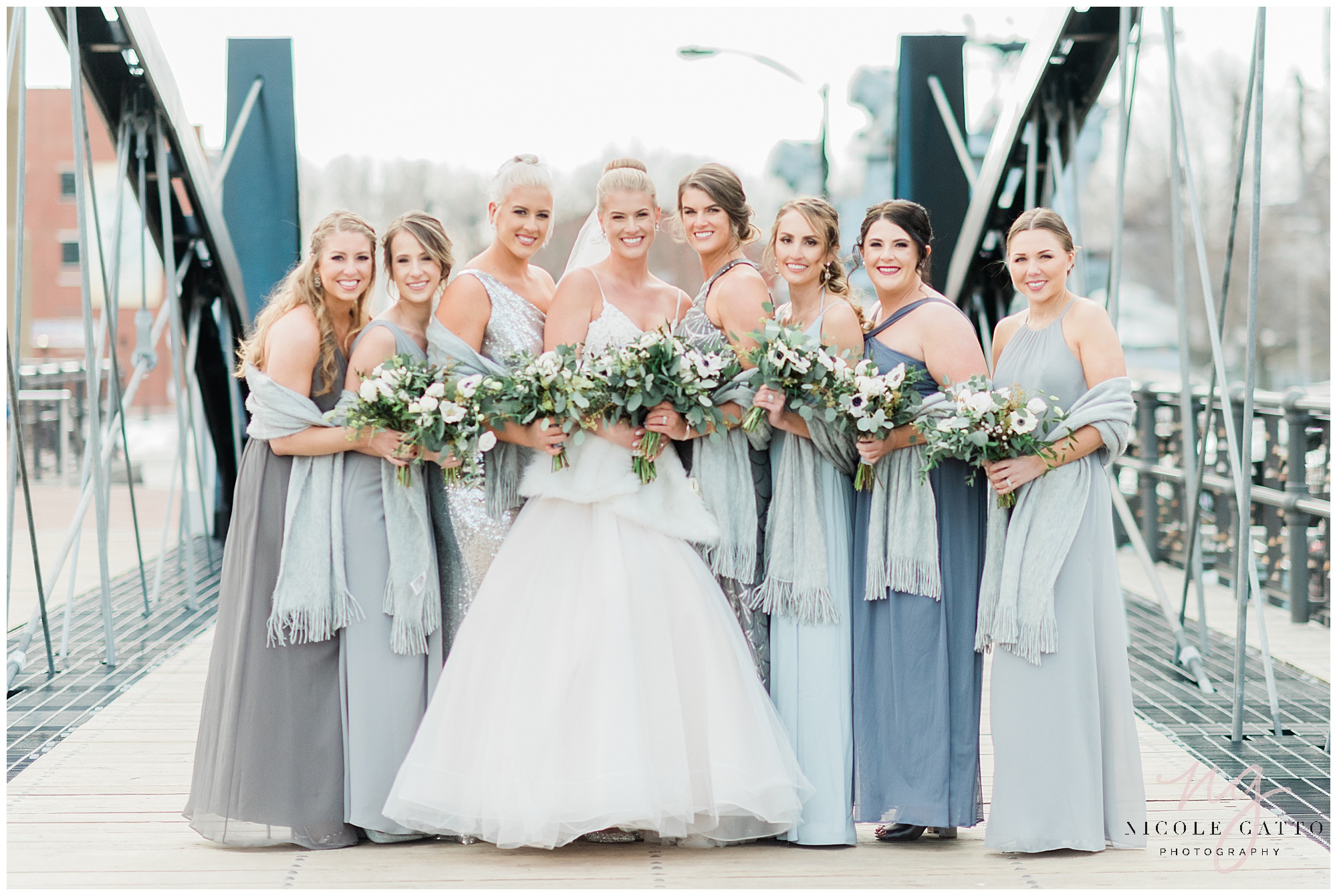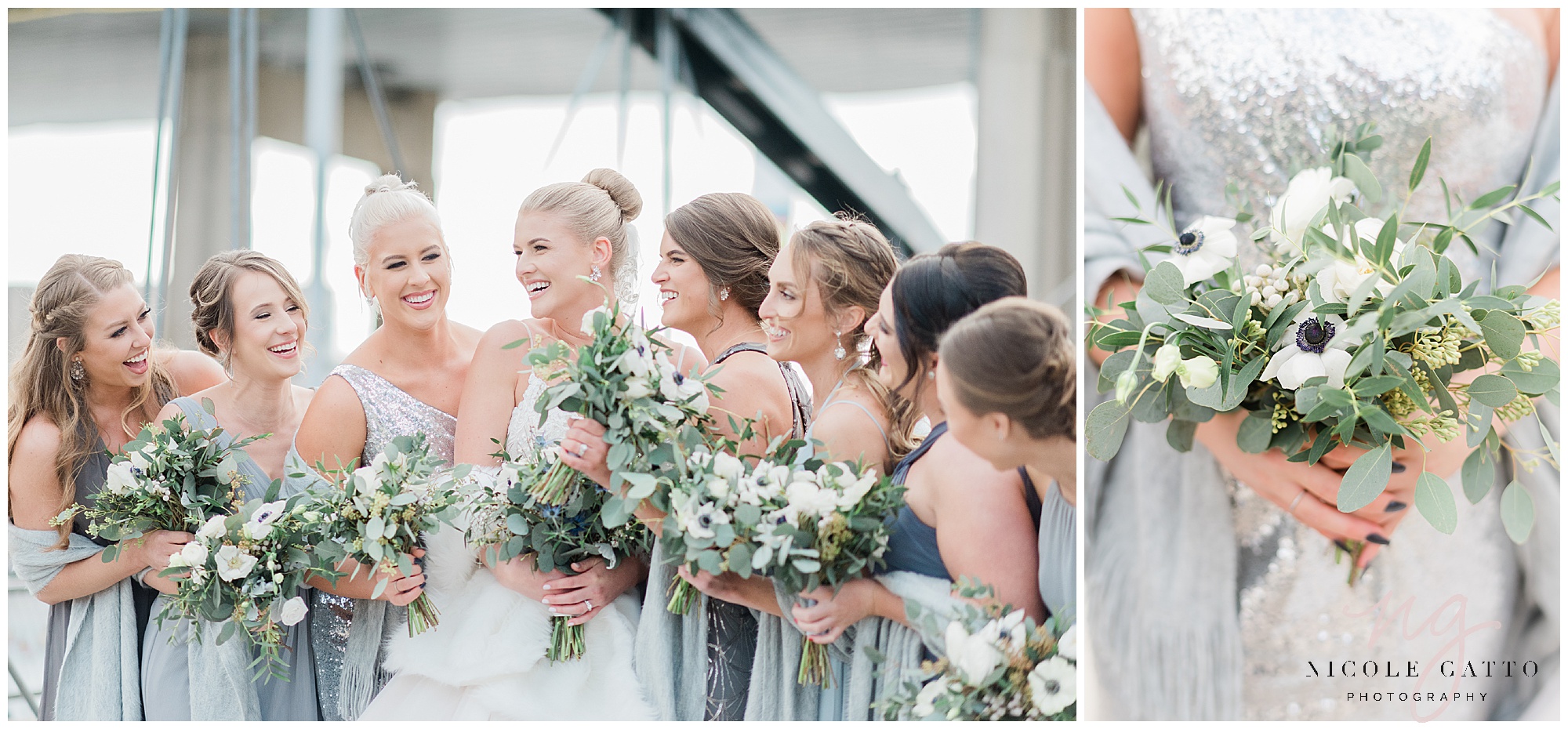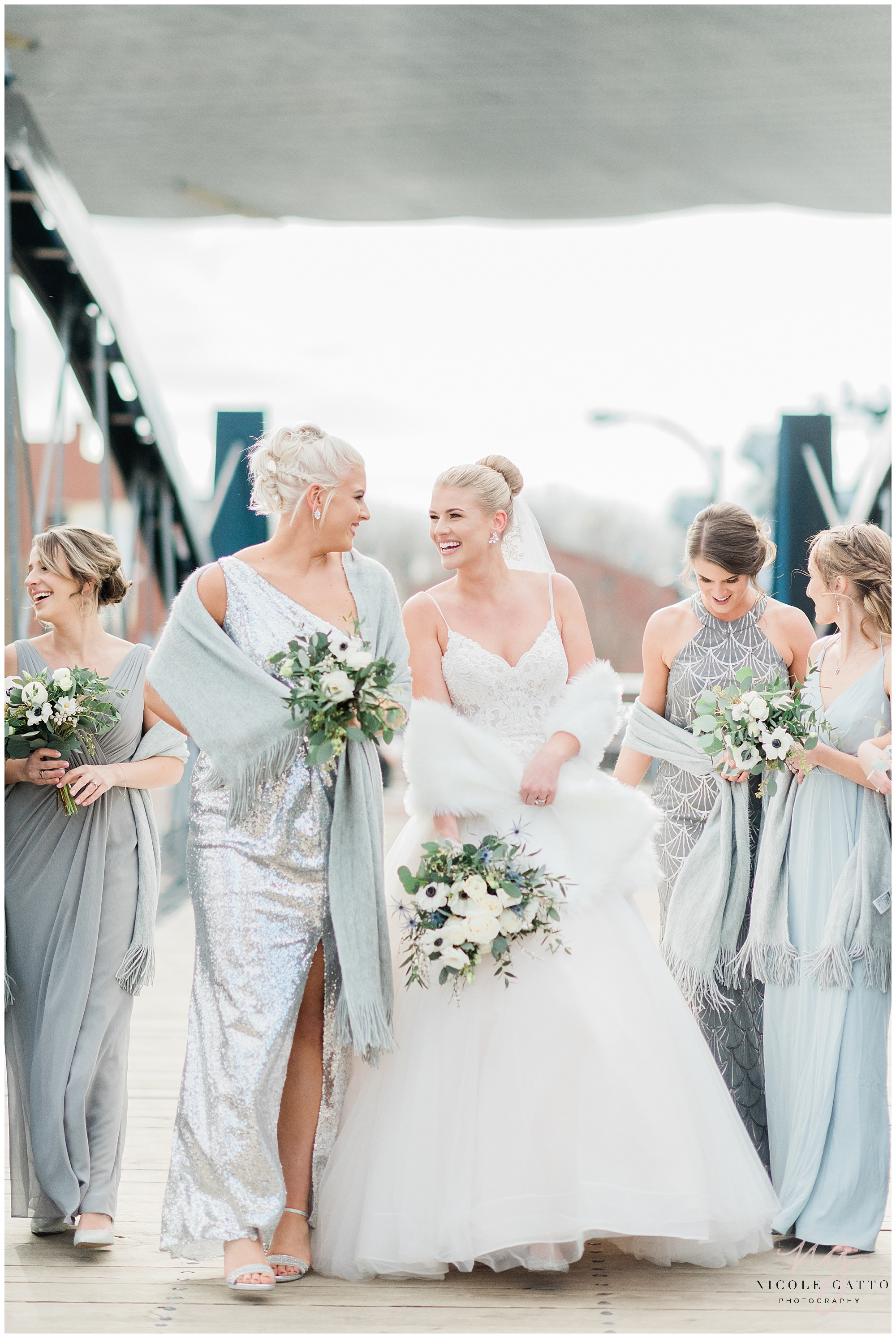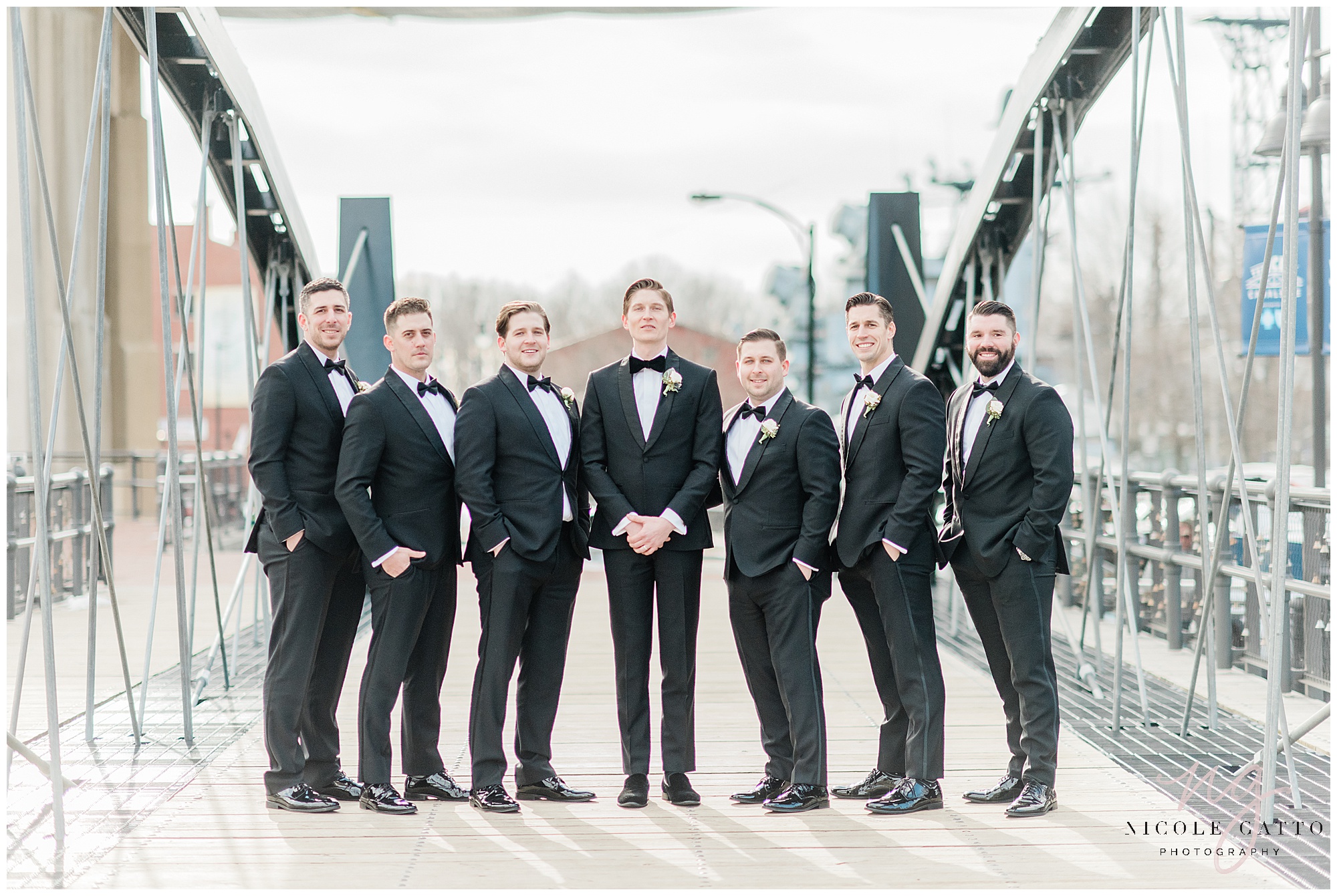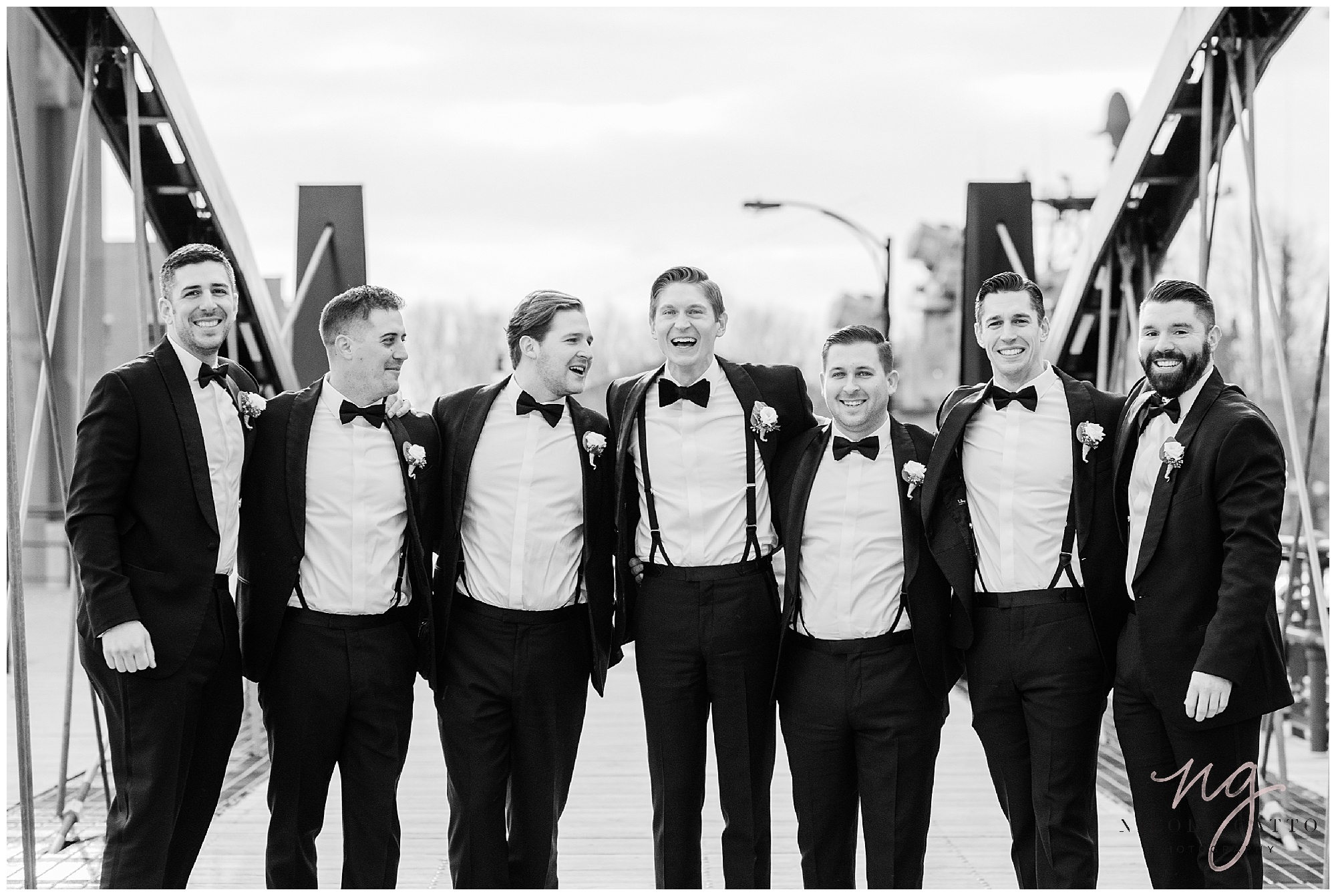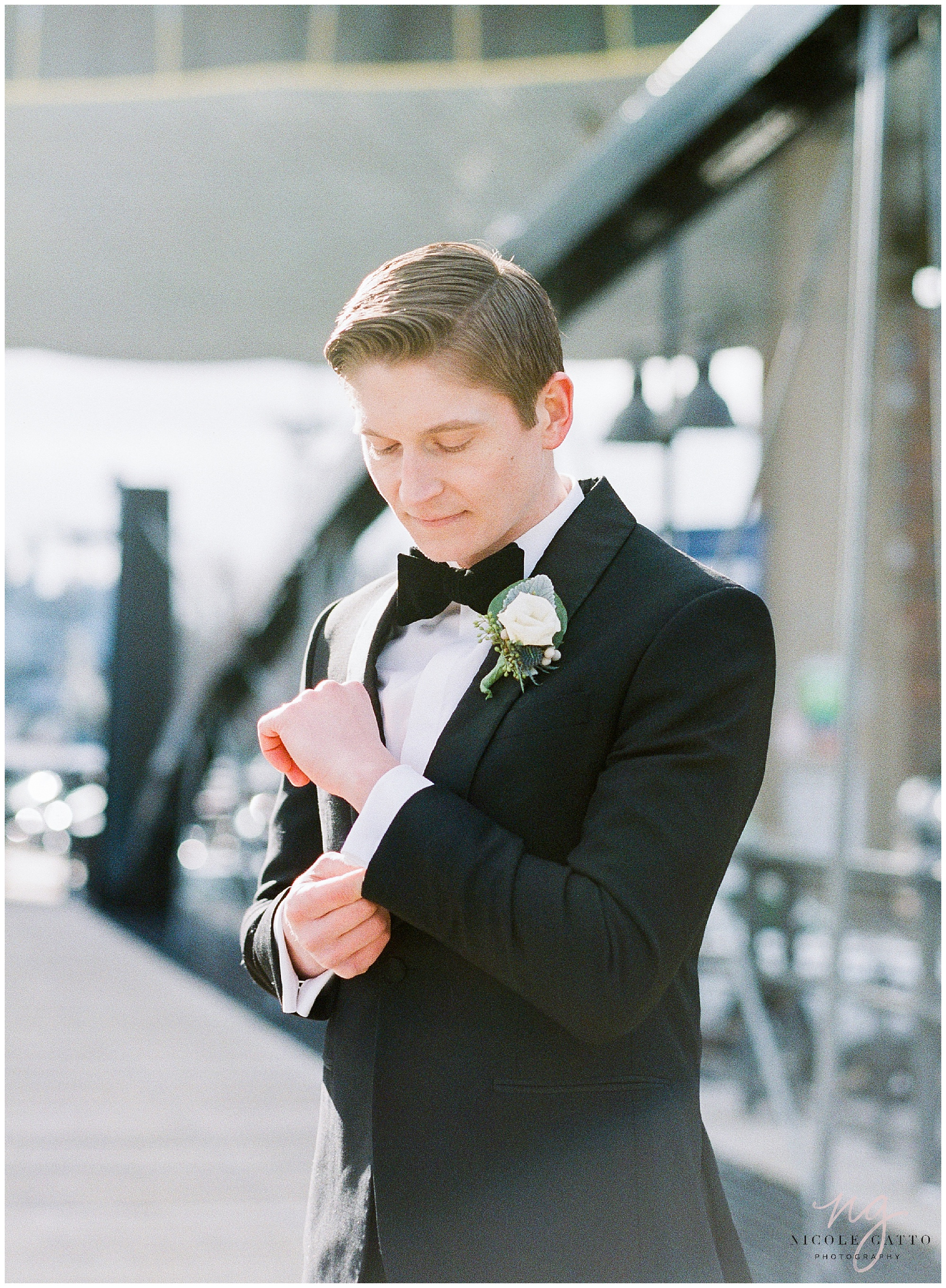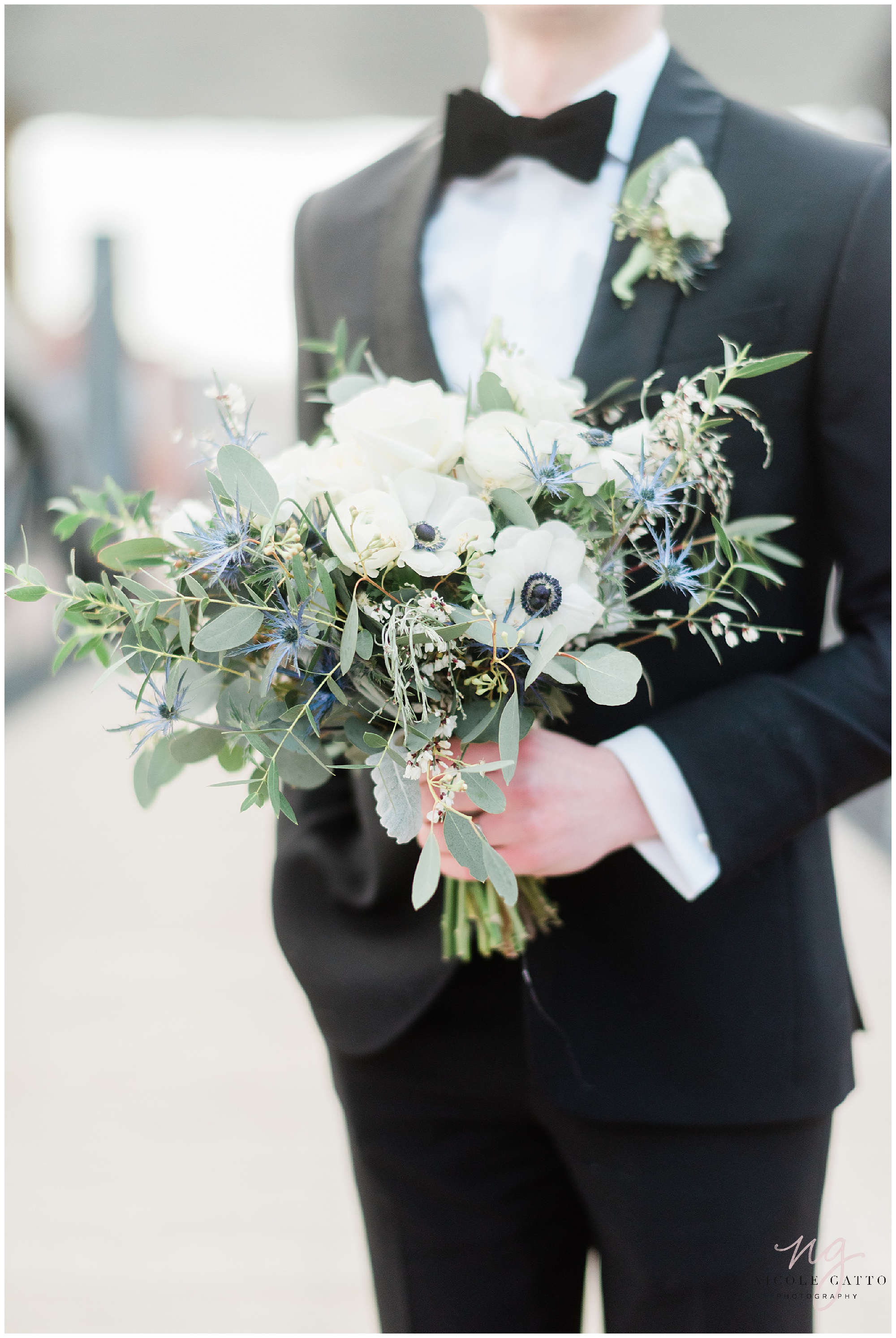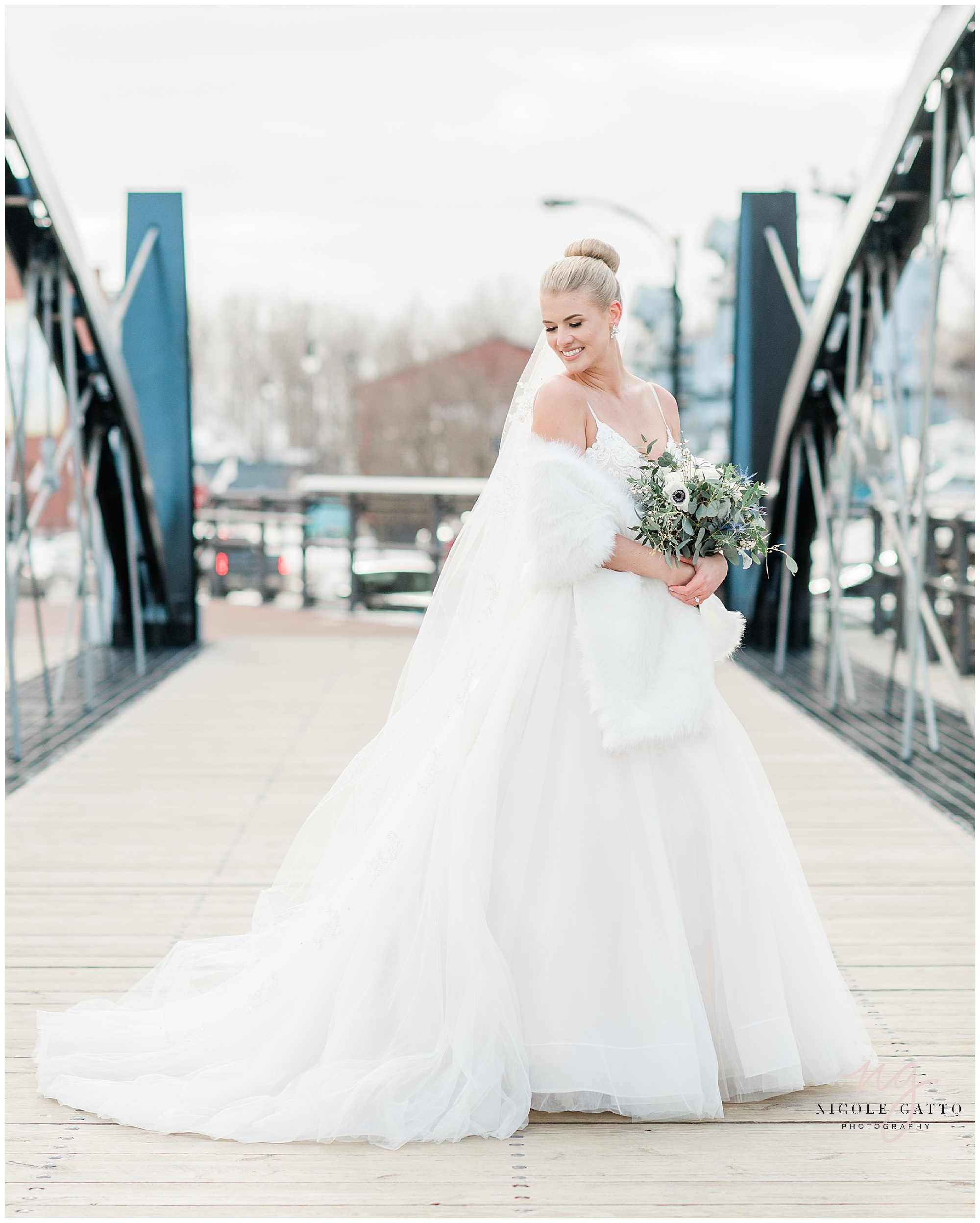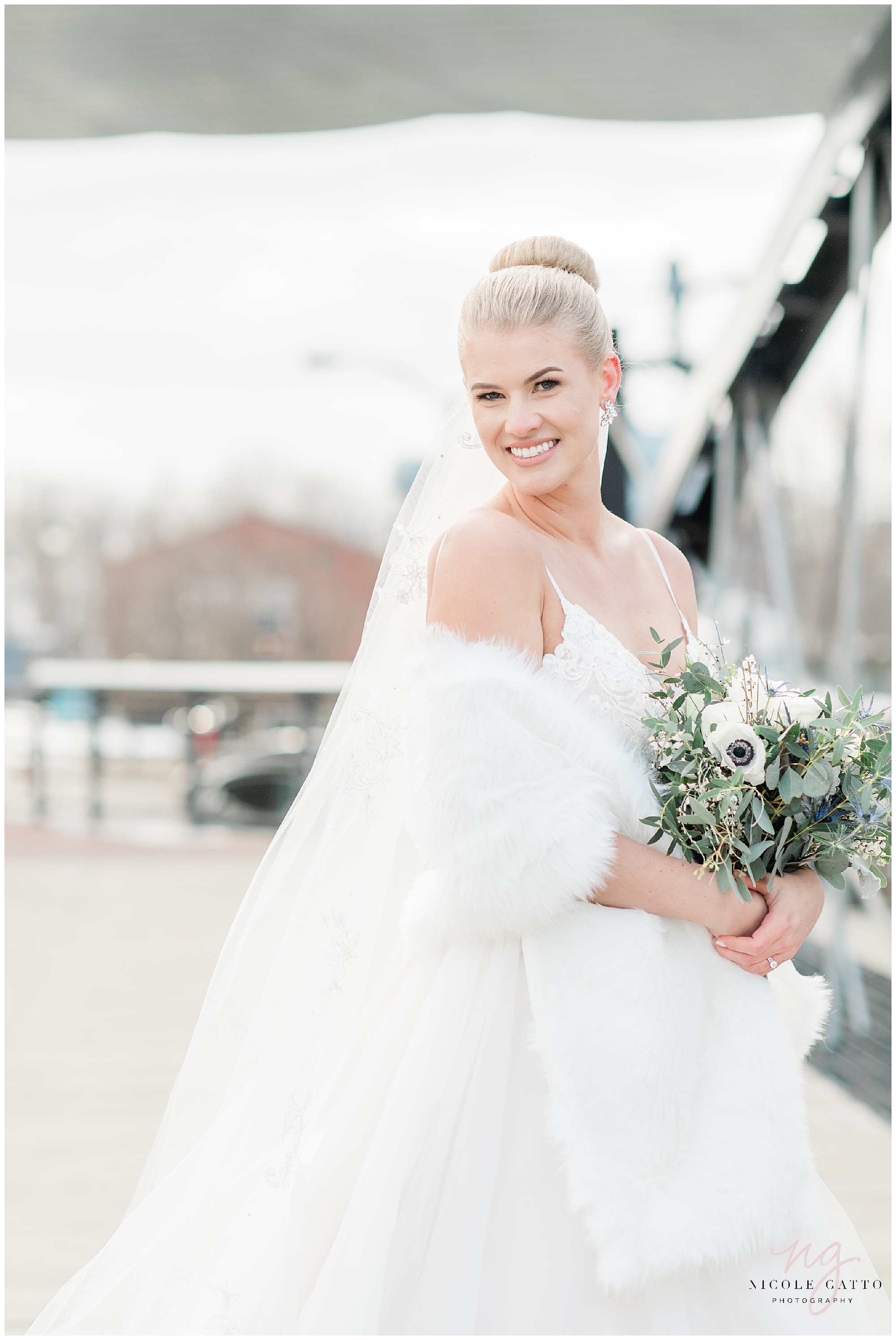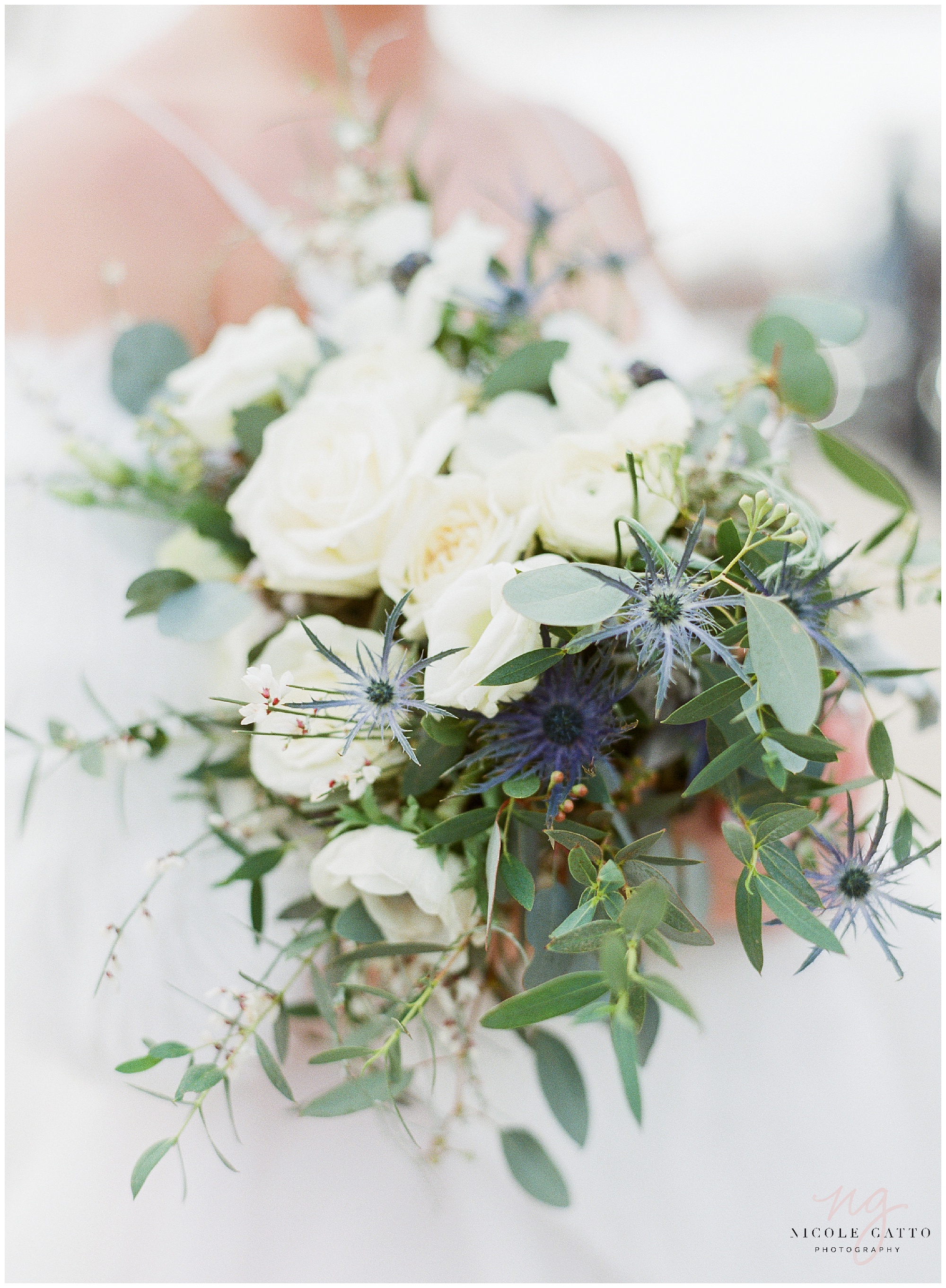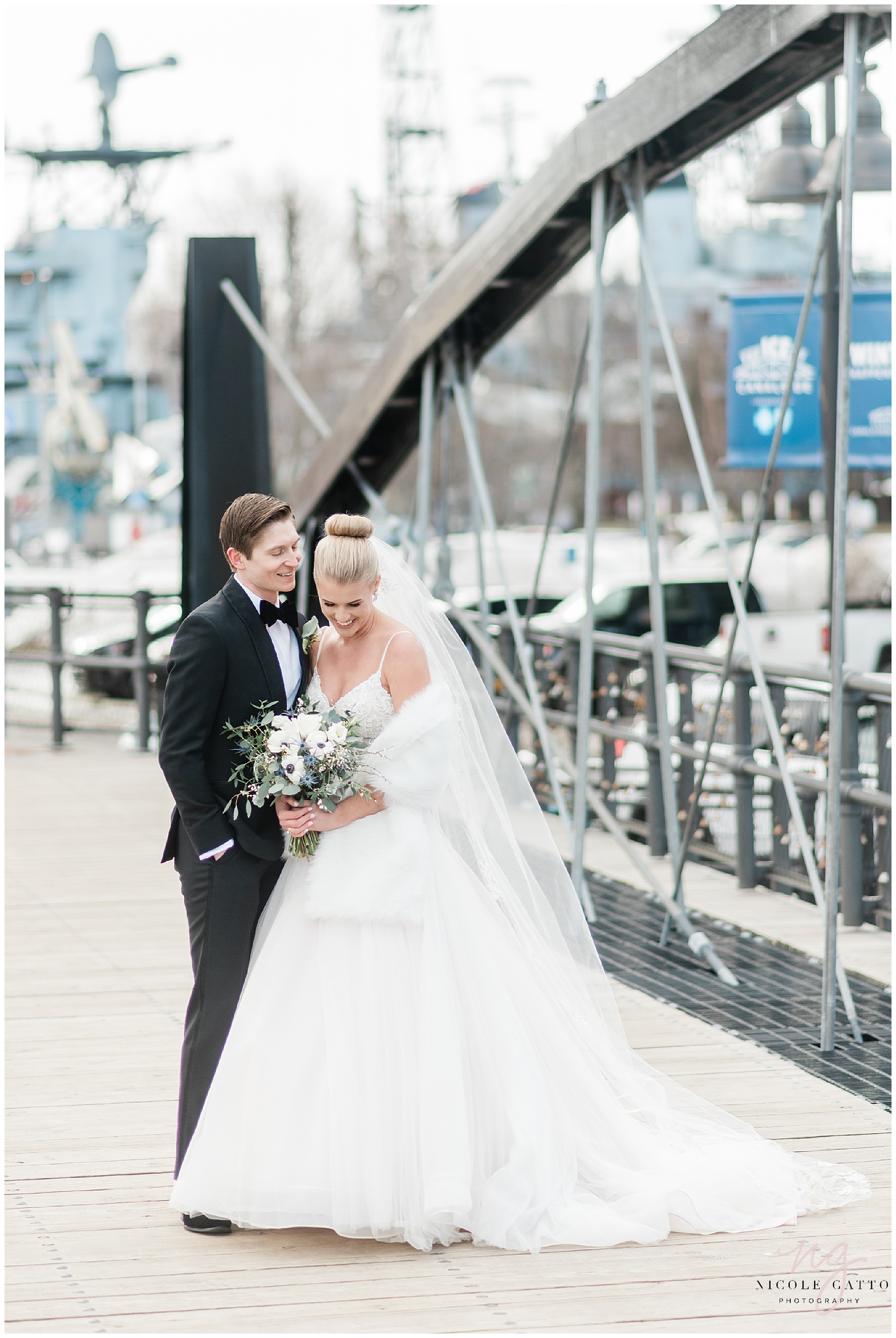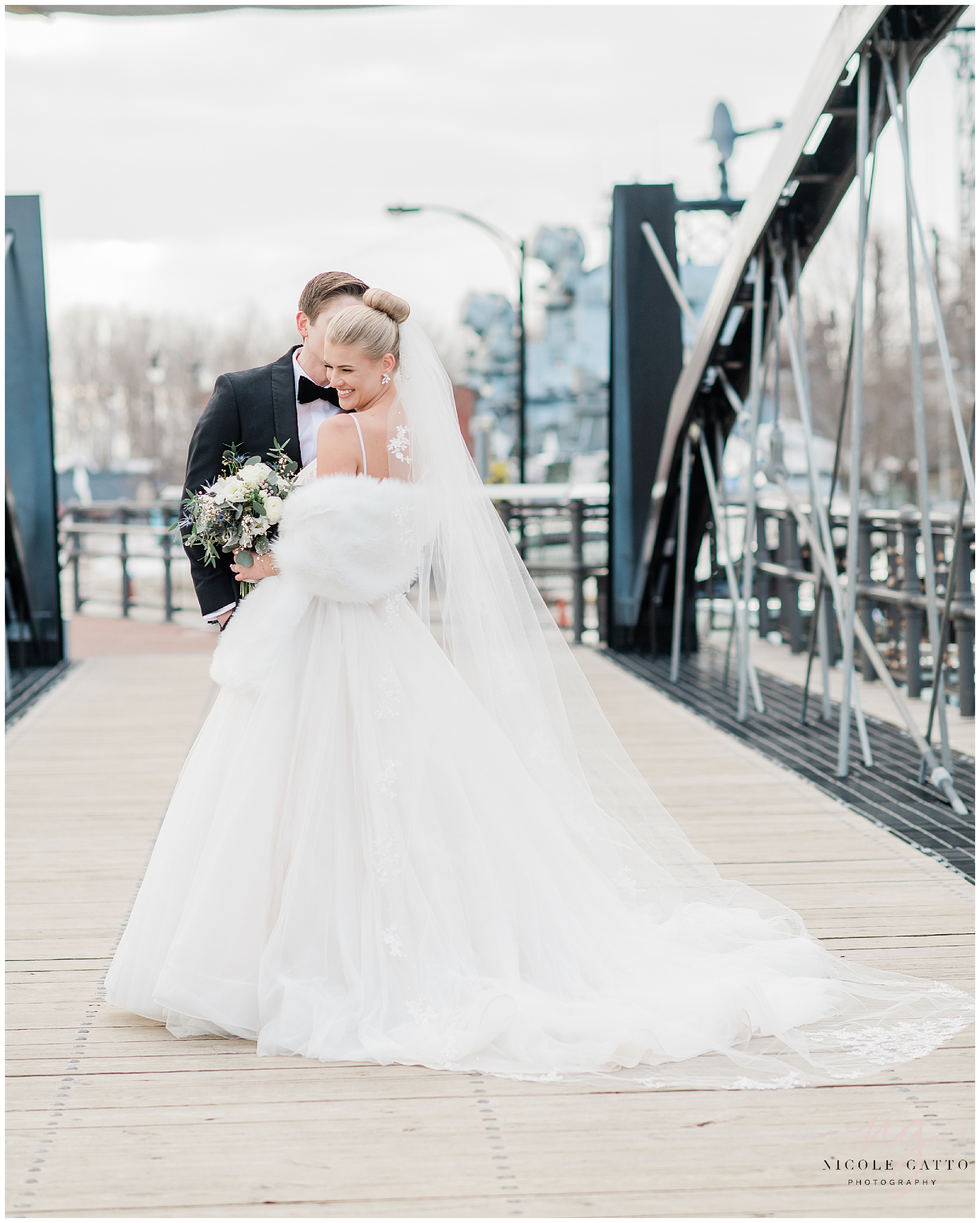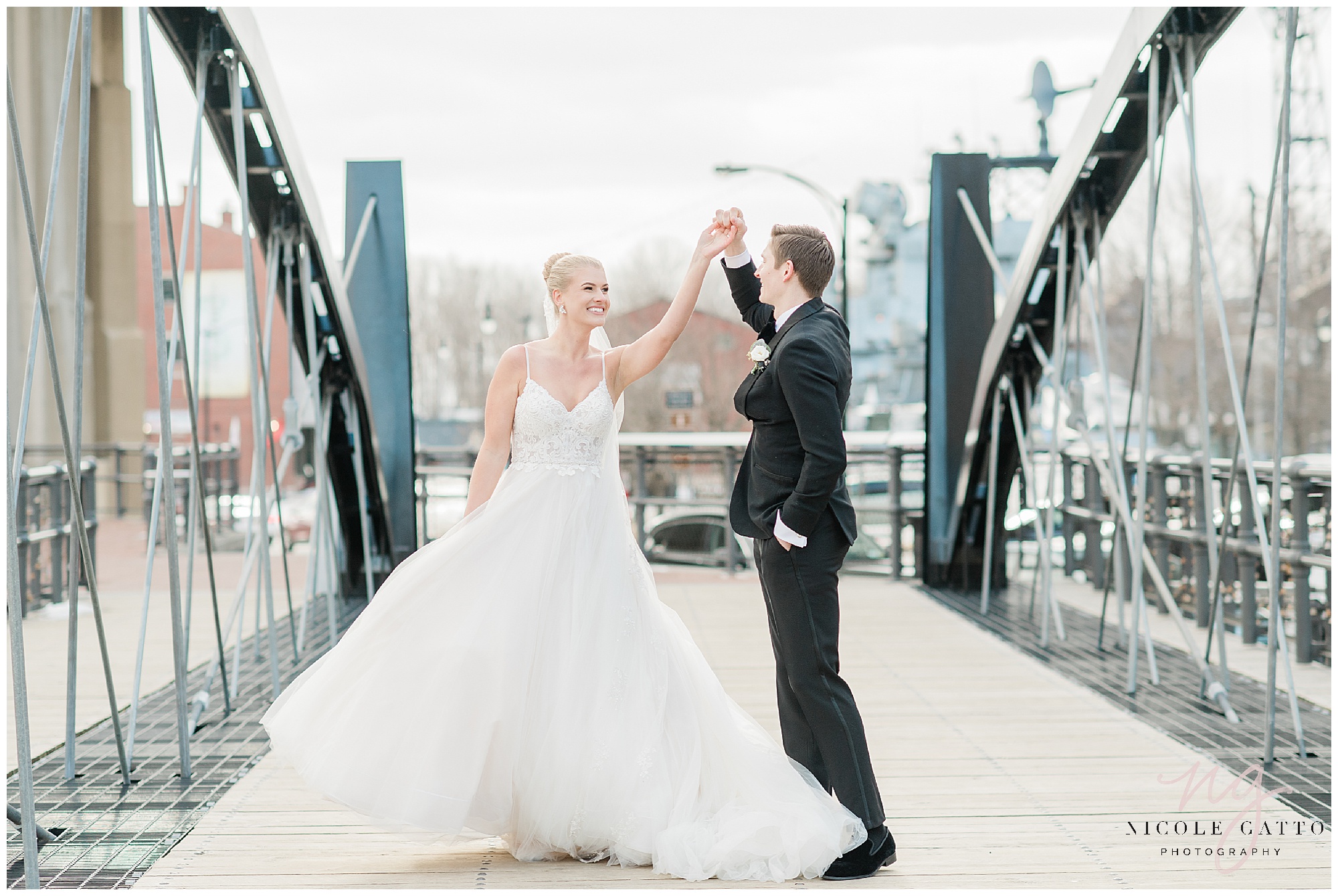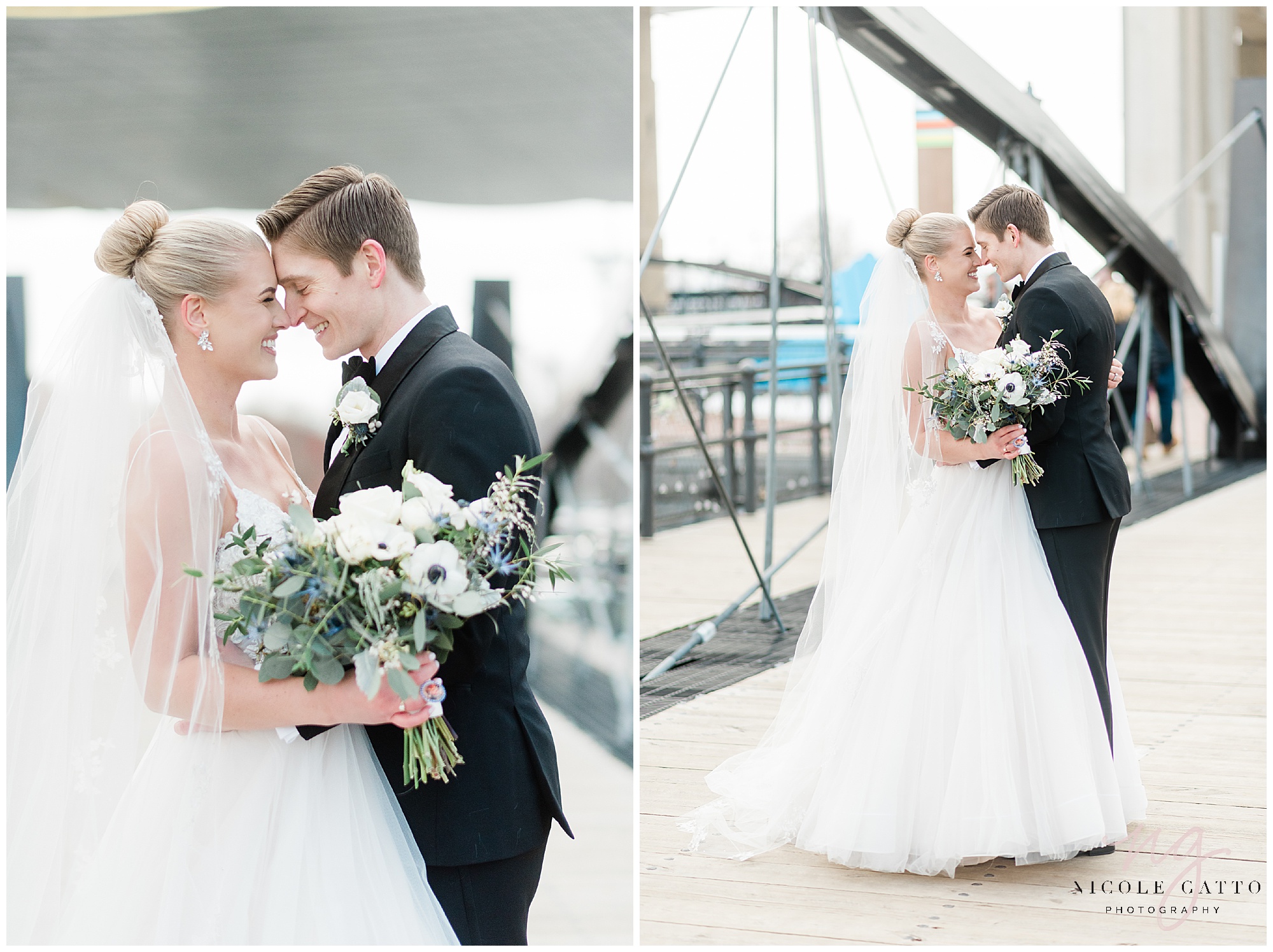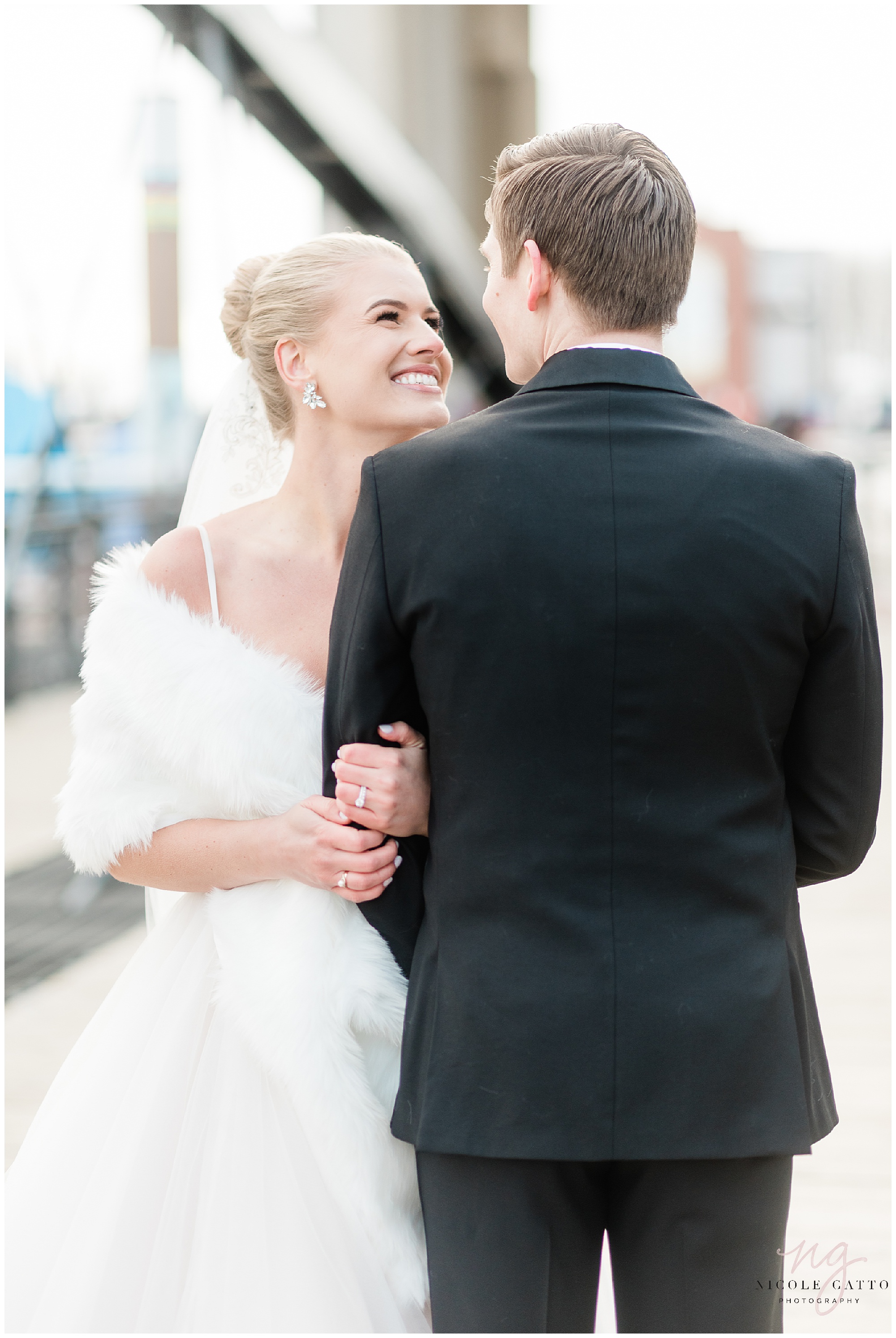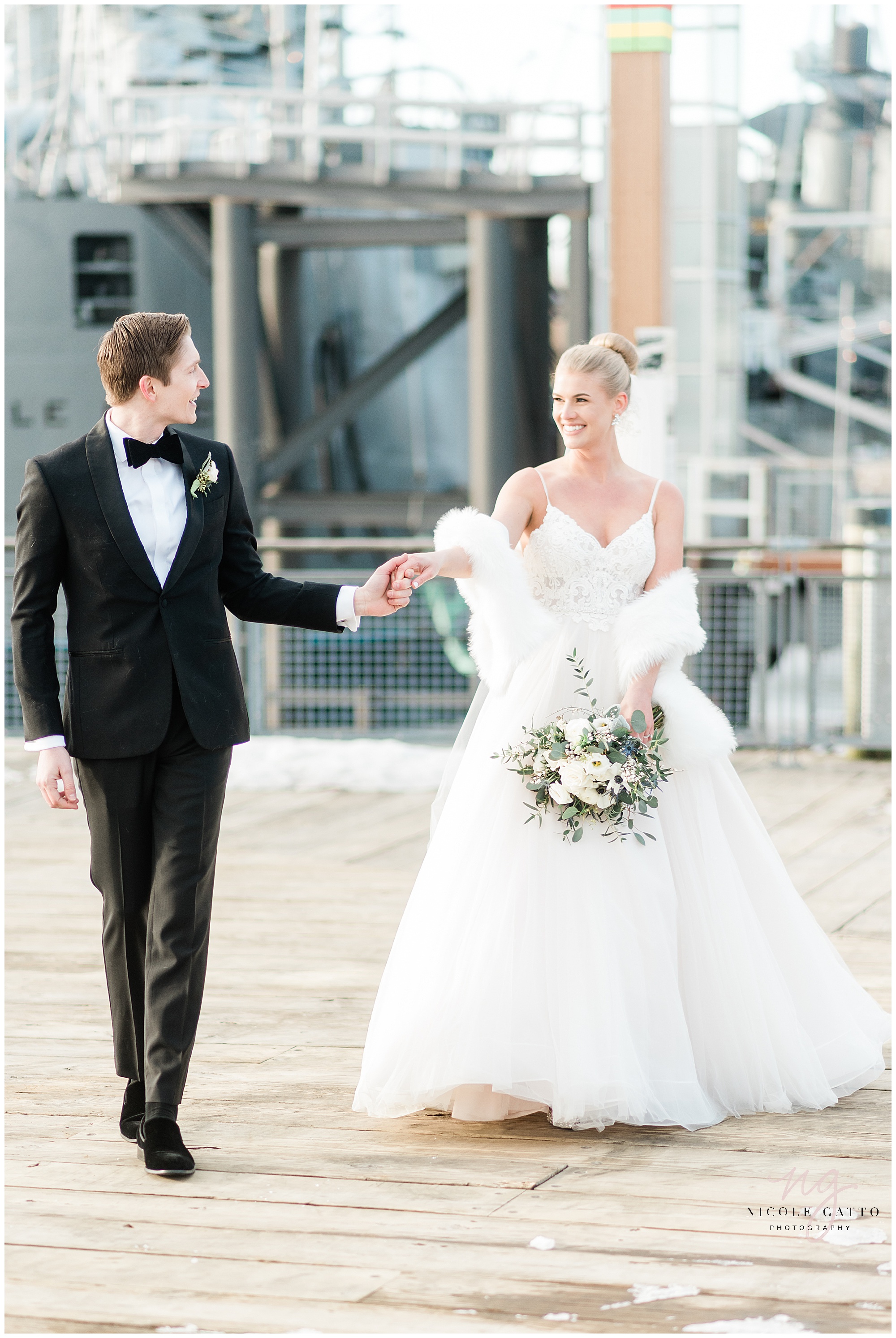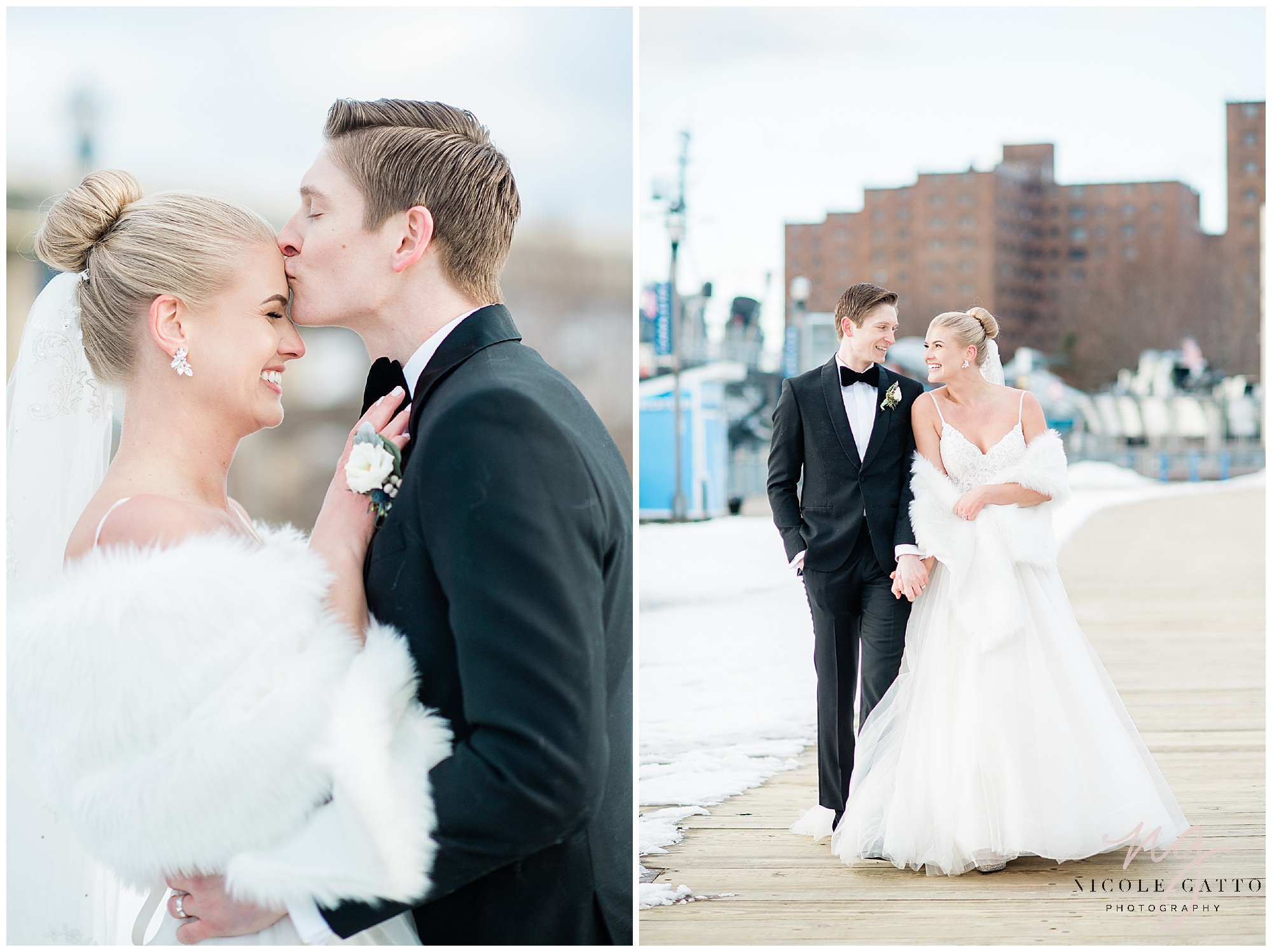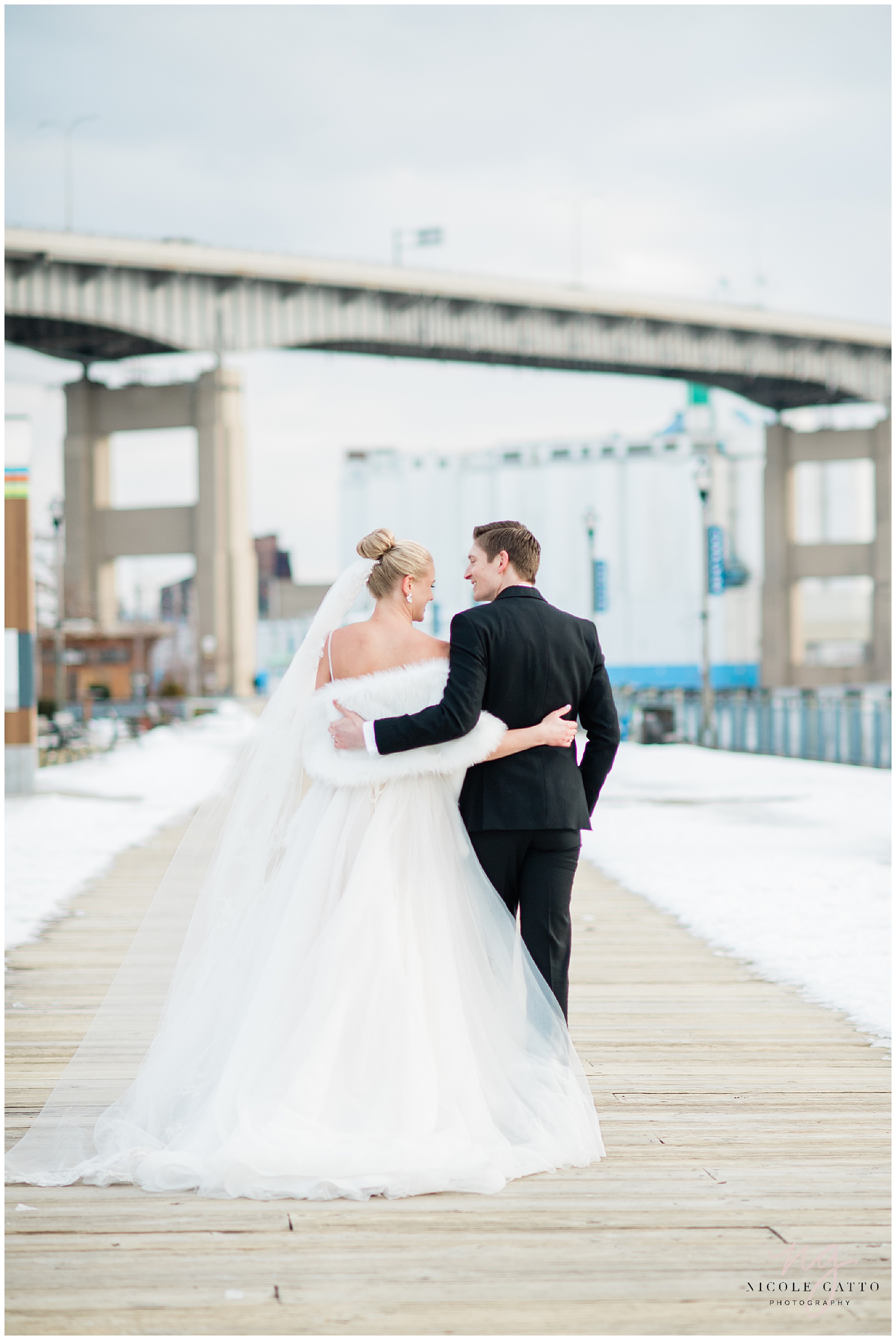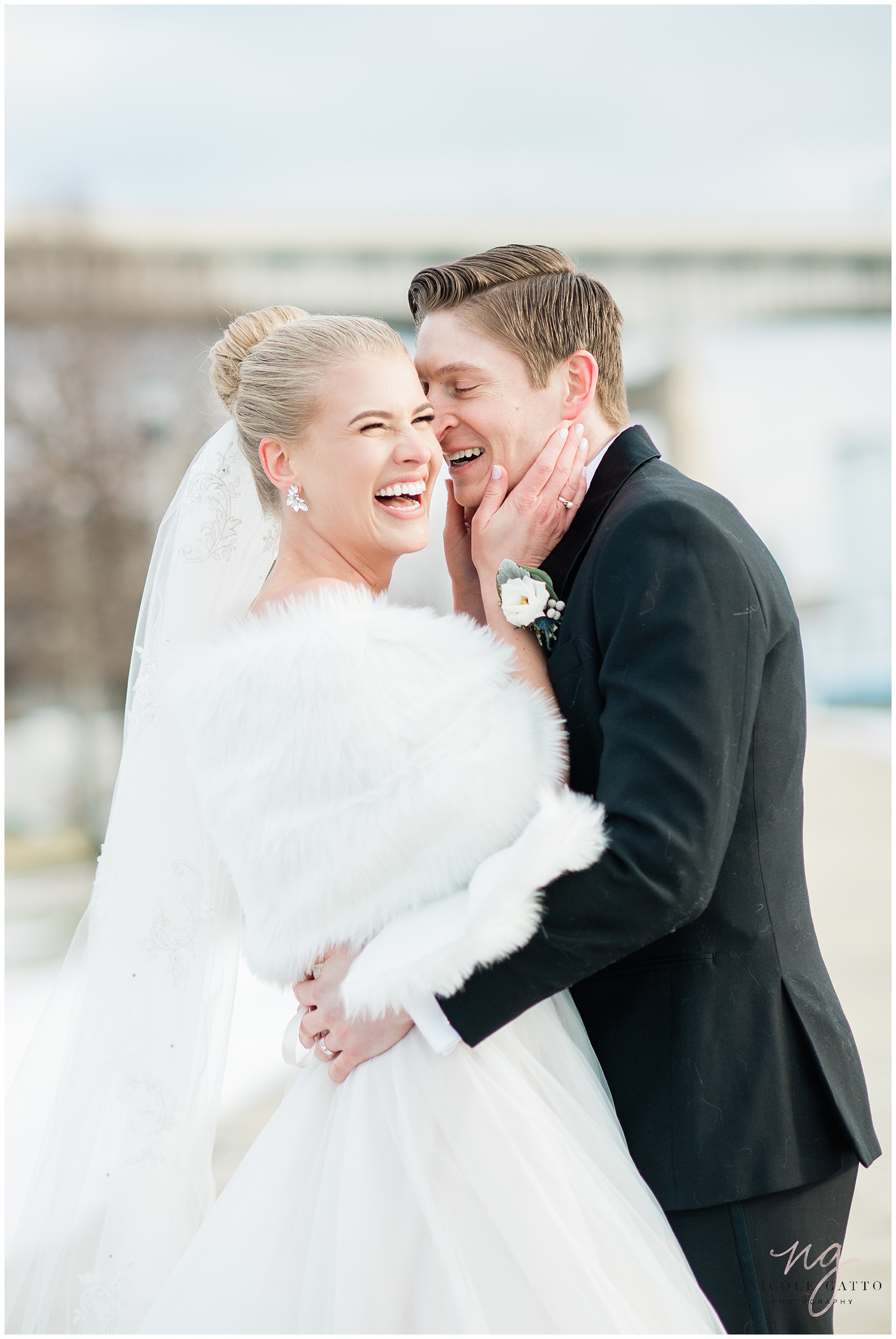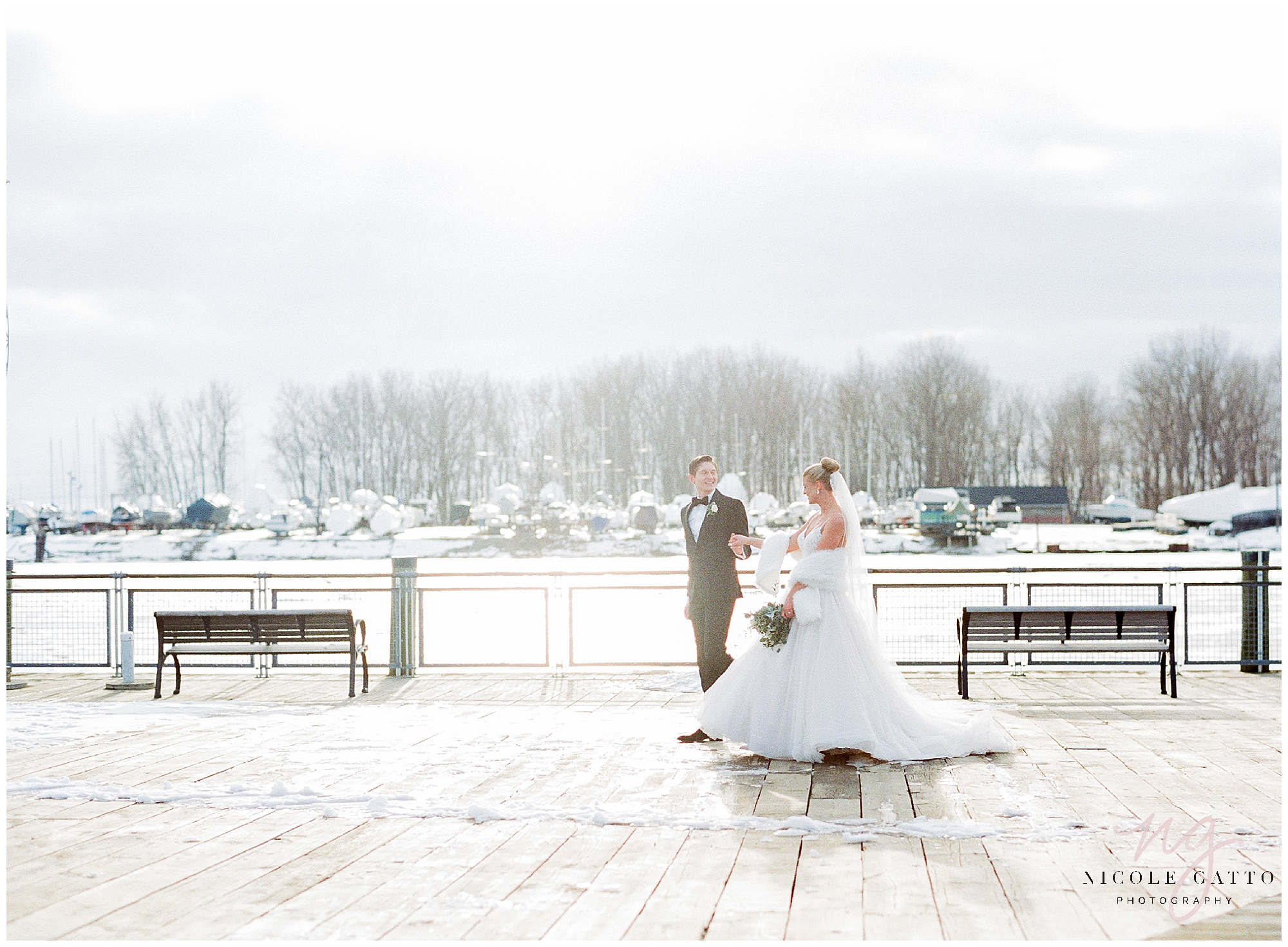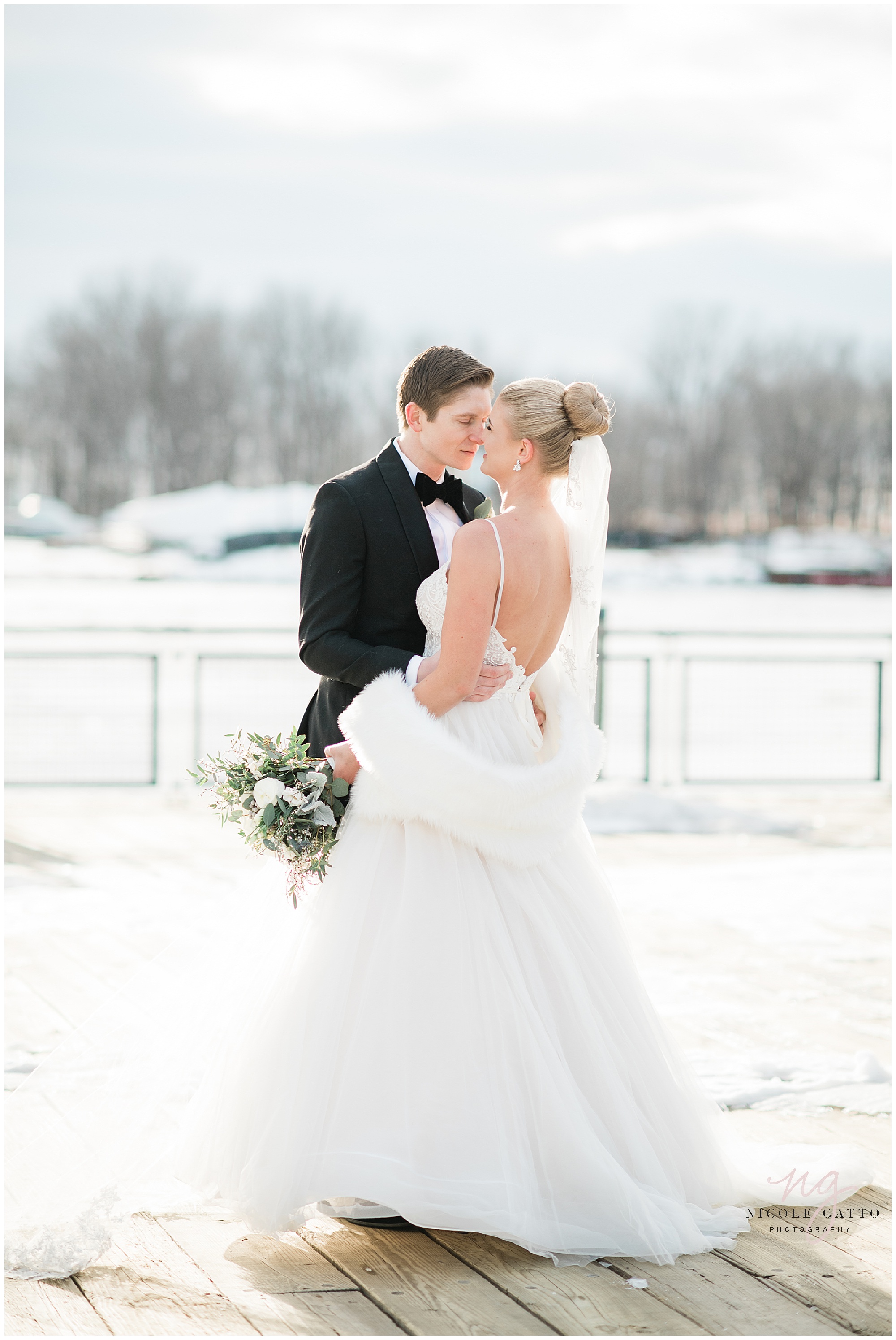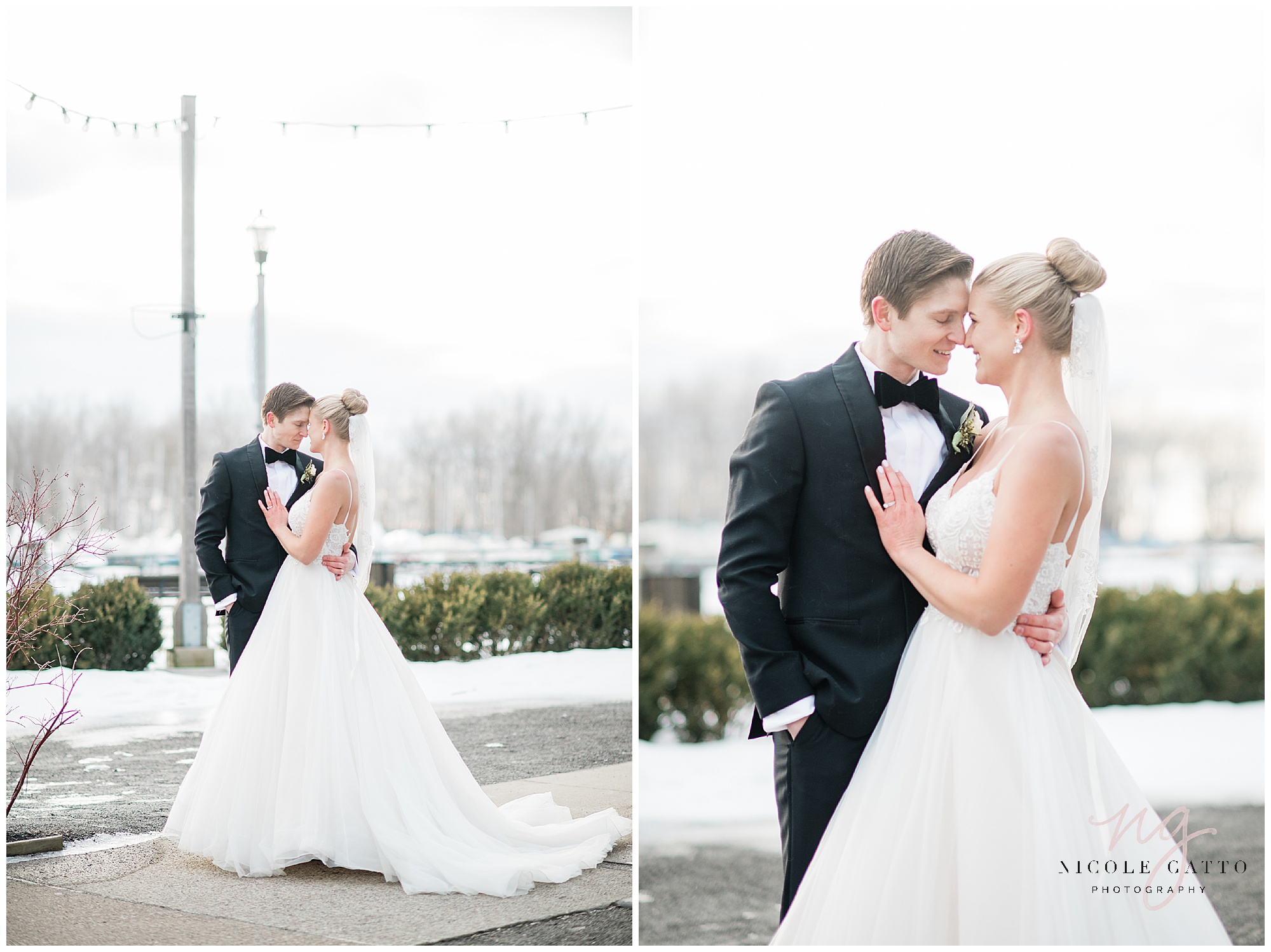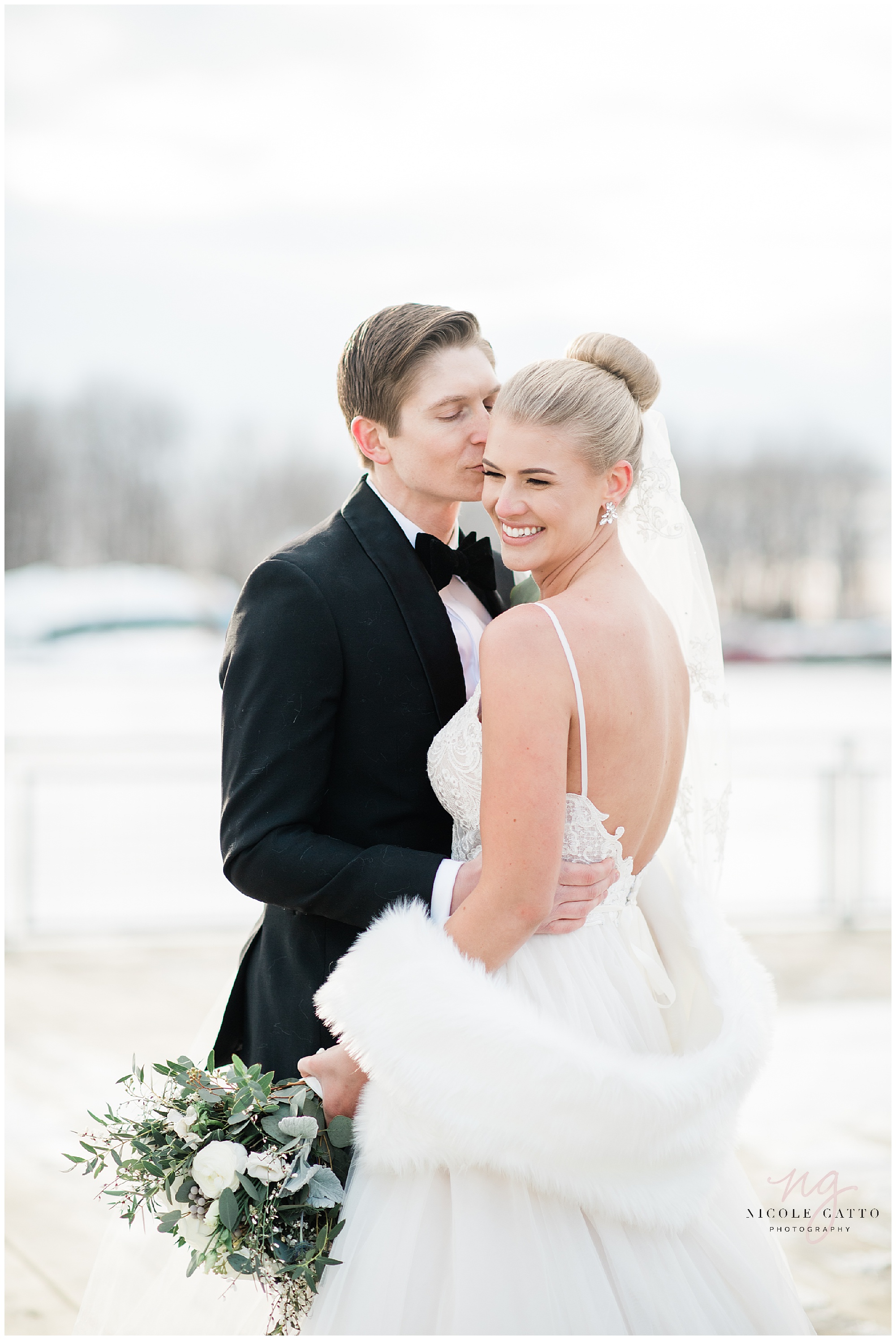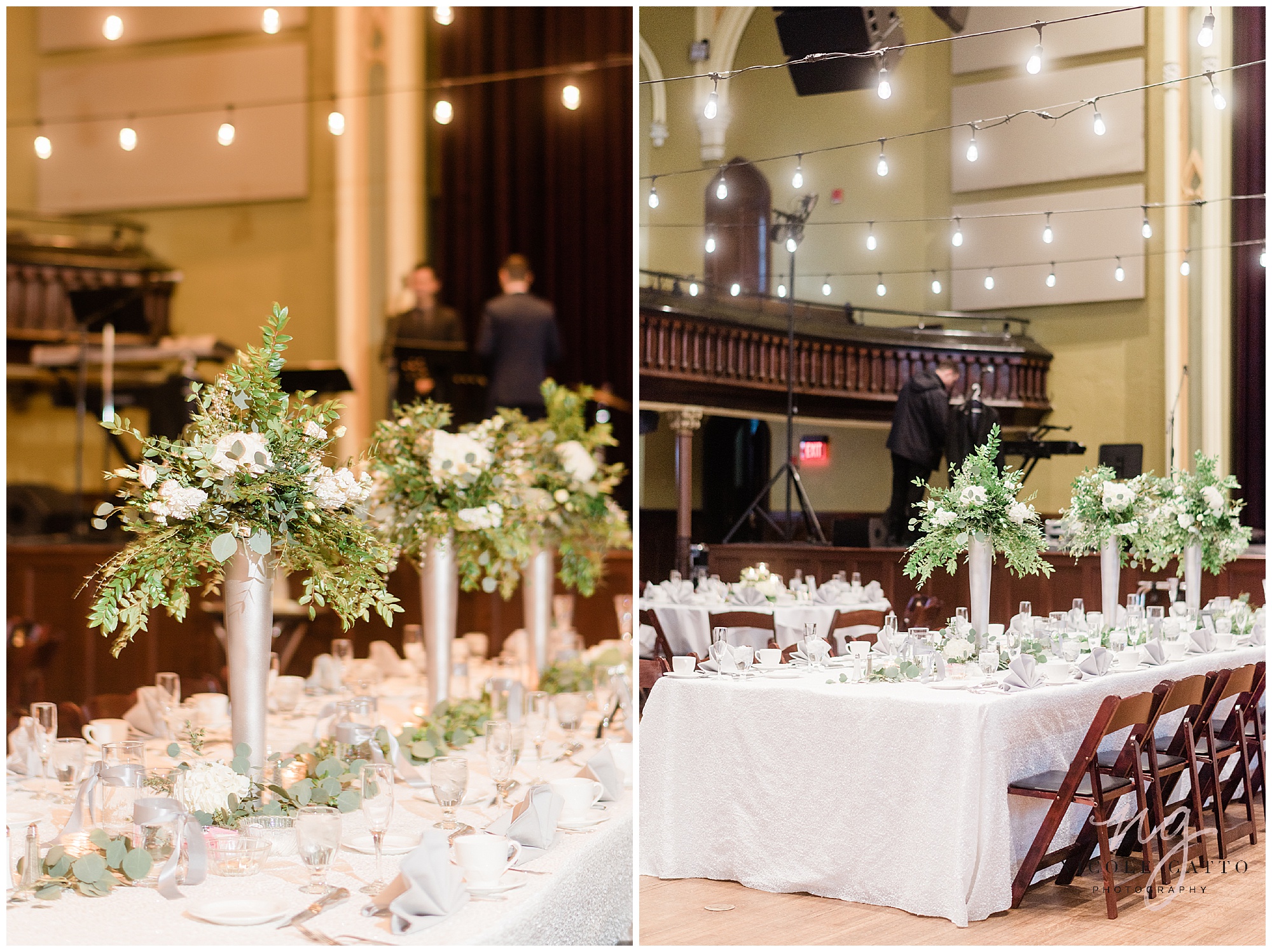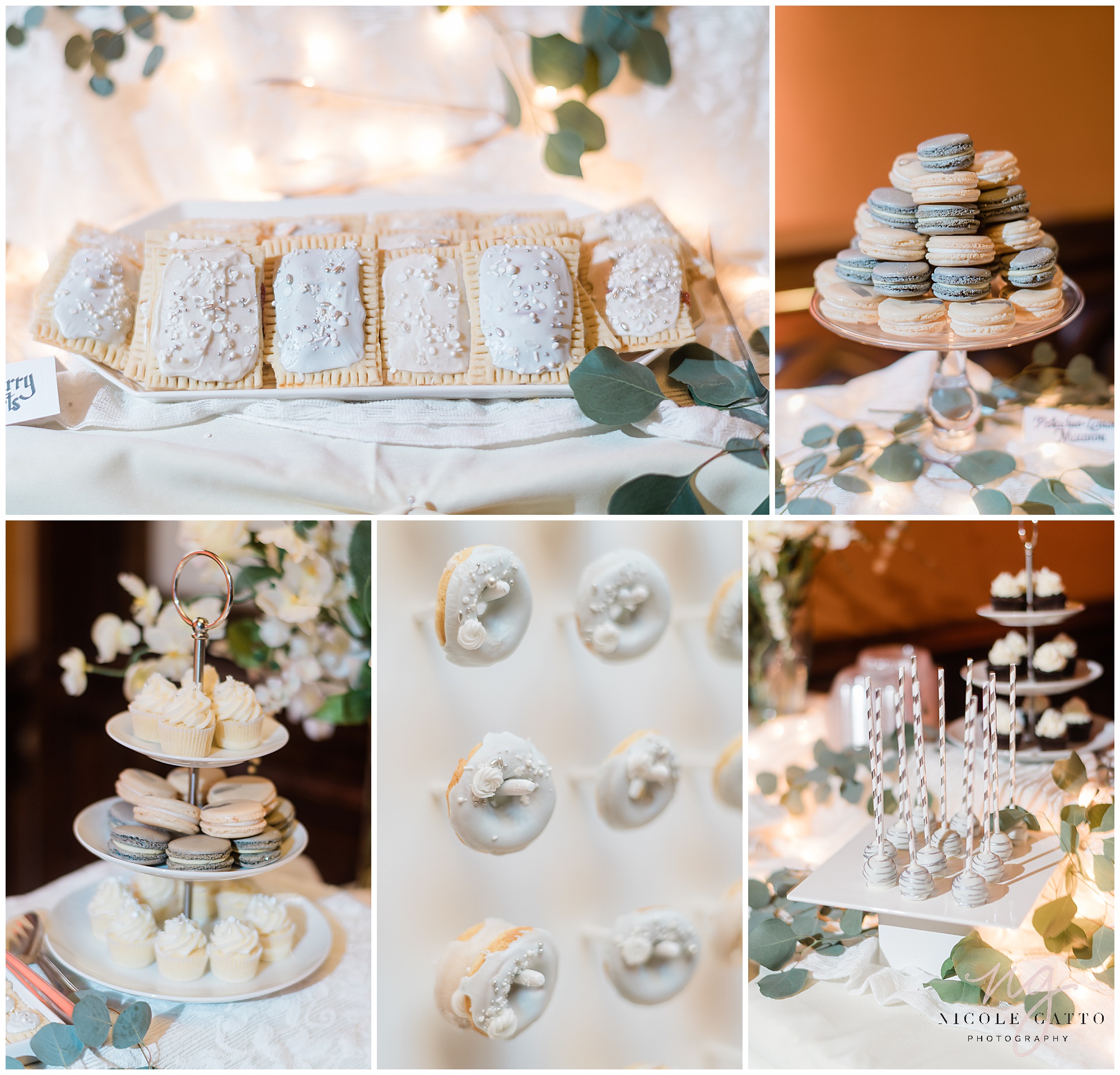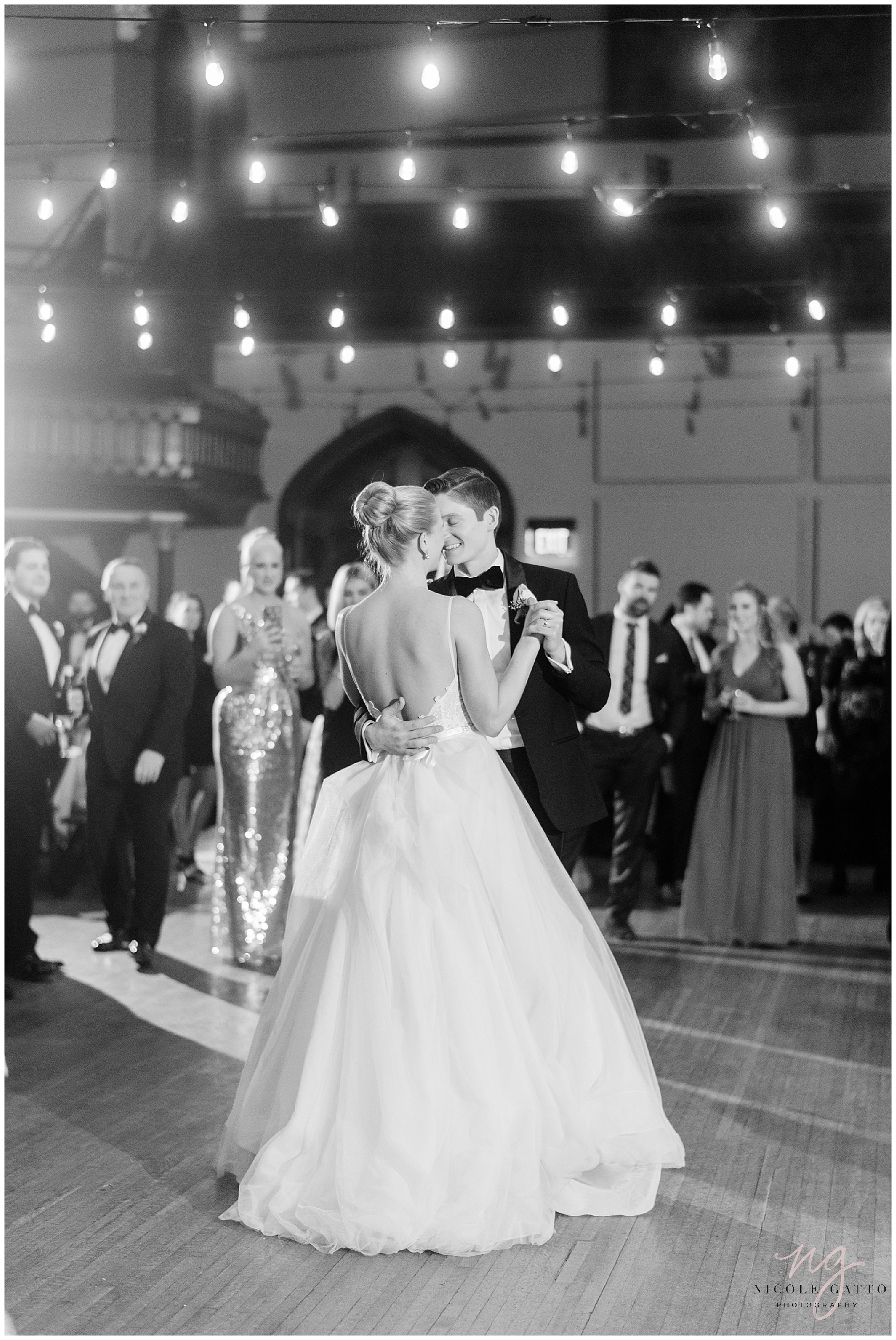 Want to see more of Kate and Chas' Babeville Asbury Hall Wedding in Buffalo NY? Check out their slideshow below!!