Jordyn + Ben's Wedding at Pearl Street at the Webb Buffalo, NY
Jordyn and Ben's vision for their wedding at Pearl street at the Webb in Buffalo was one that is near to my heart. Books, and lots of them.  Their Library theme was consistent through their whole reception from the moment you walk in and get your "Library" seating card. To their favorite books that decorated the tables.
They met each other on Tinder, finally meeting for the first time at Starbucks. They sat and talked for hours over hot chocolate, having more in common than they realized. Ben surprised Jordyn on her birthday weekend with a trip to Chicago to see Hamilton.  That is where he asked her to marry him!
Thank you both so much for having us document your day with you! I will miss our Dr. Who and who is the better narrator of Harry Potter discussion (even though we both know its Jim Dale lol.) I wish you both the very best!!
Their Vendors
Photographer: Nicole Gatto Photography
Hairstylist: Salon in the Tower
Baker: chrusciki bakery
Dress: Bridal Chateau – Maggie Sottero
Venue: Pearl Street at the Webb
We started the day at the Marriott Harborside for Jordyn to get ready.  That hotel has such incredible light in the rooms!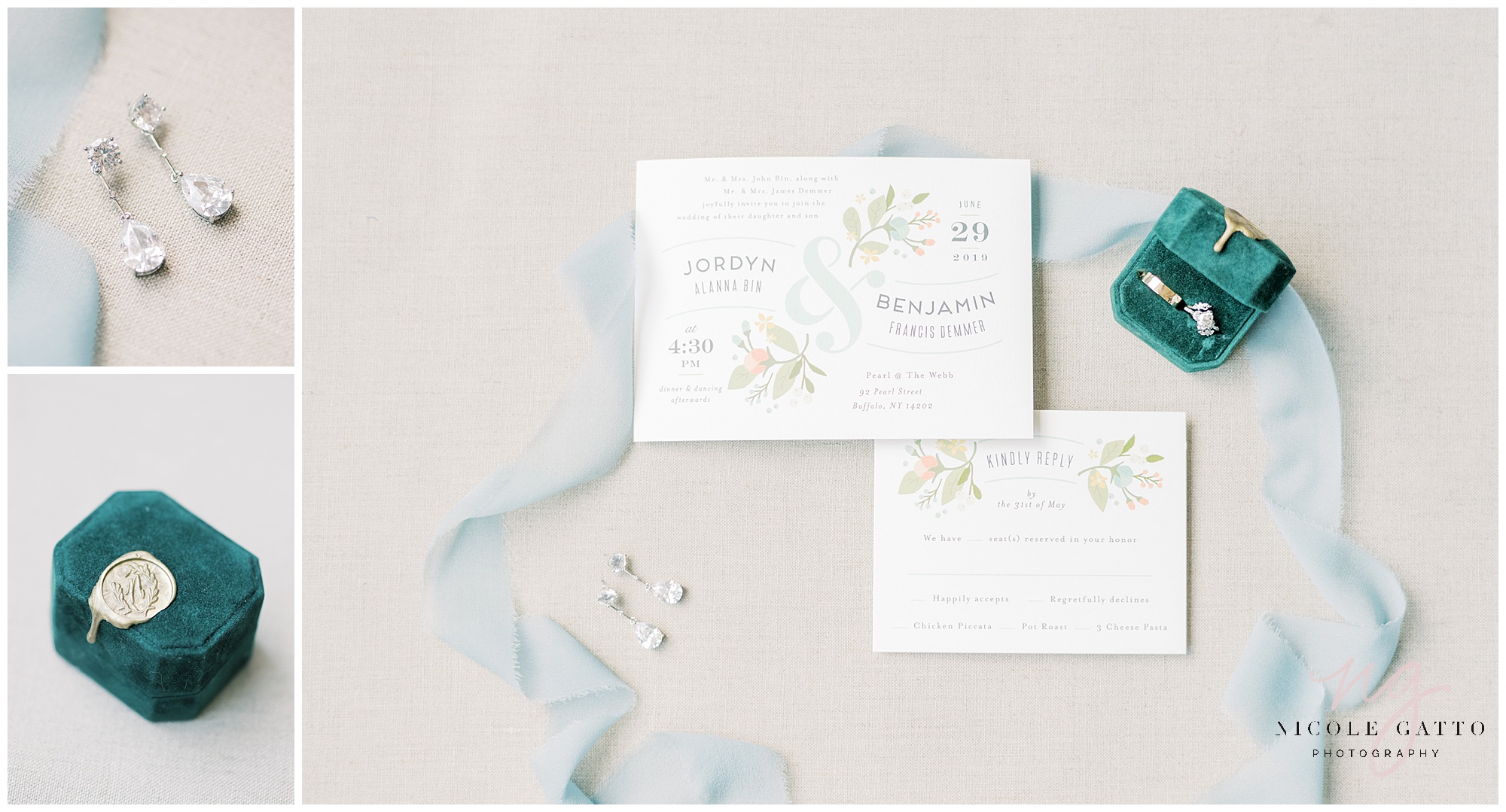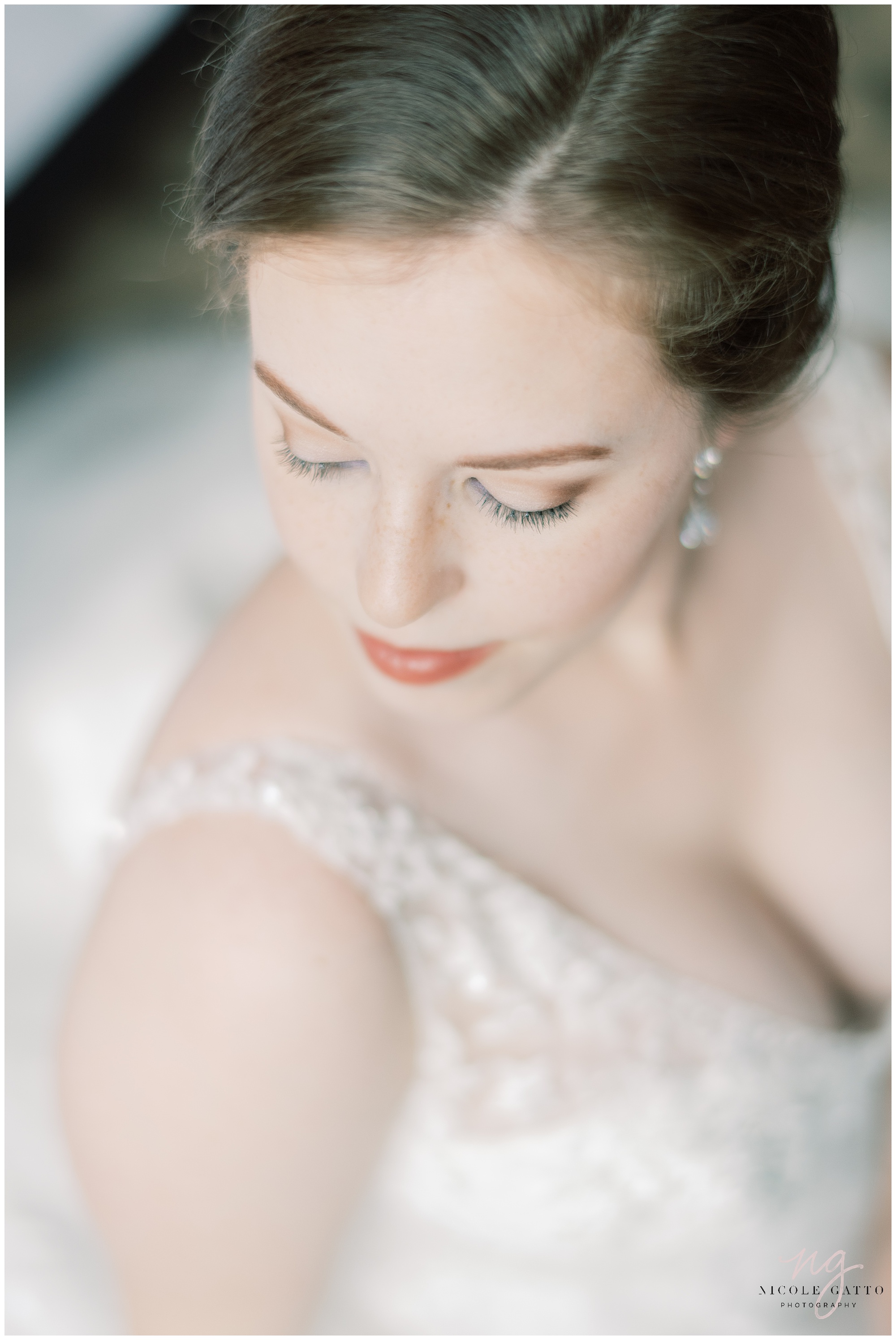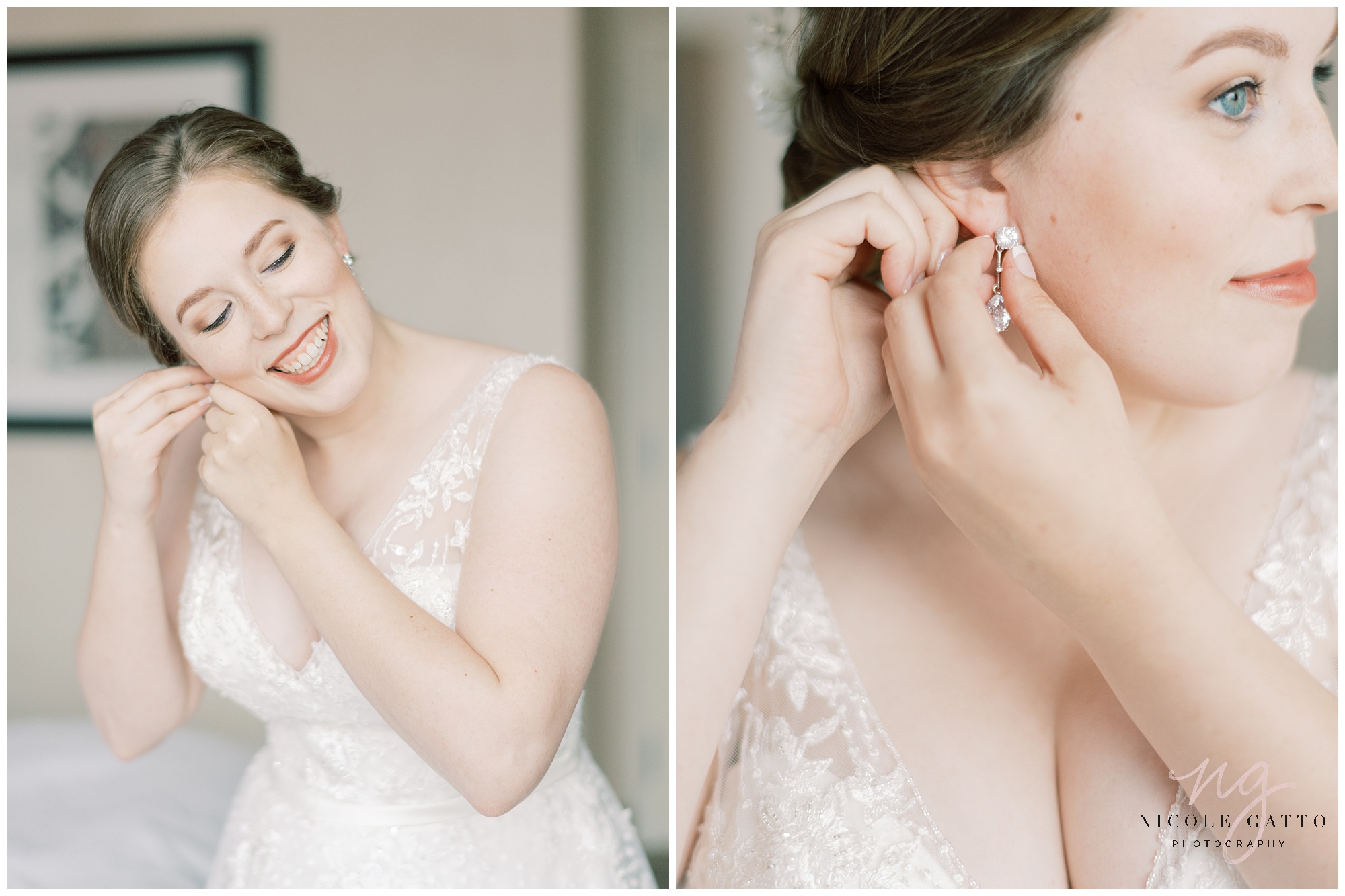 Ben and Jordyn did their first look at the beautiful Hoyt Lake at the bottom of the stairs.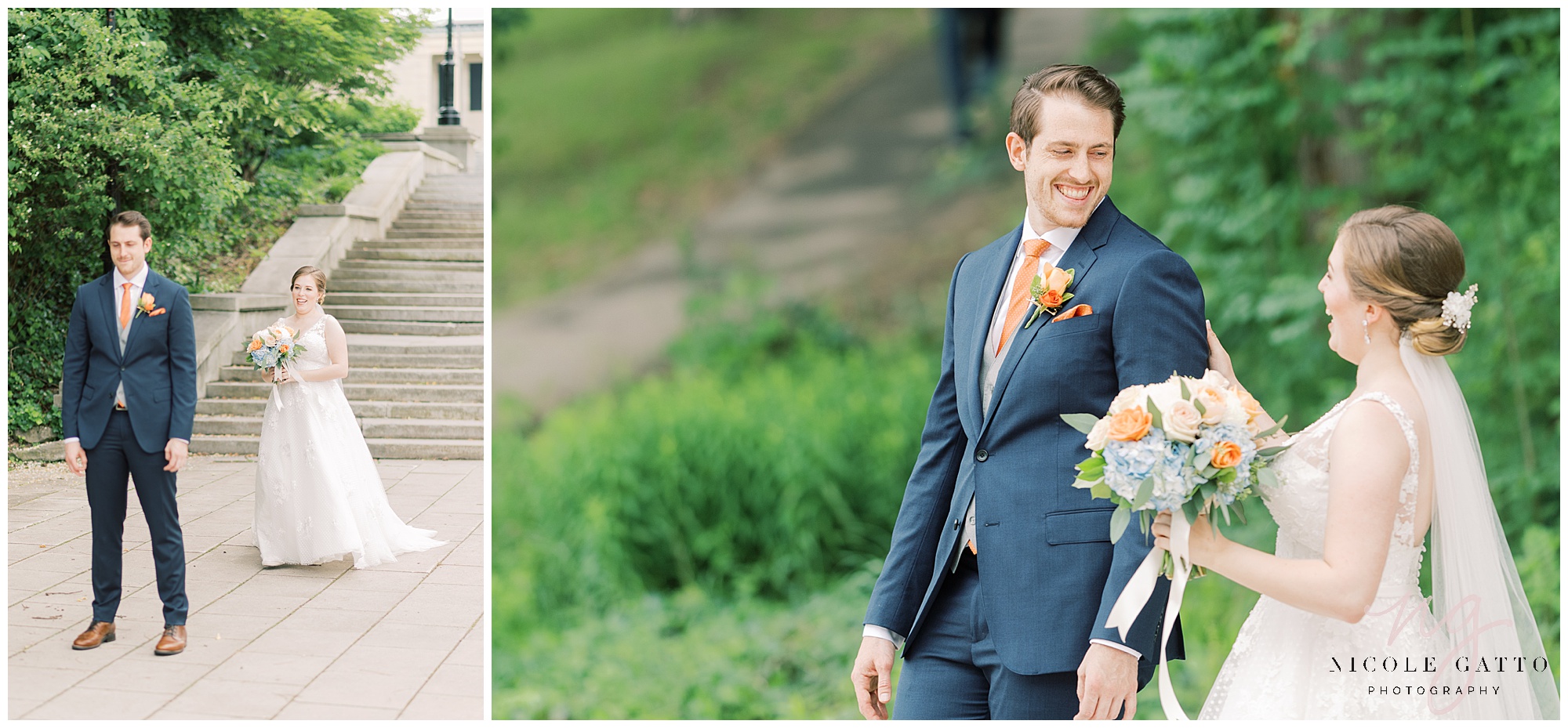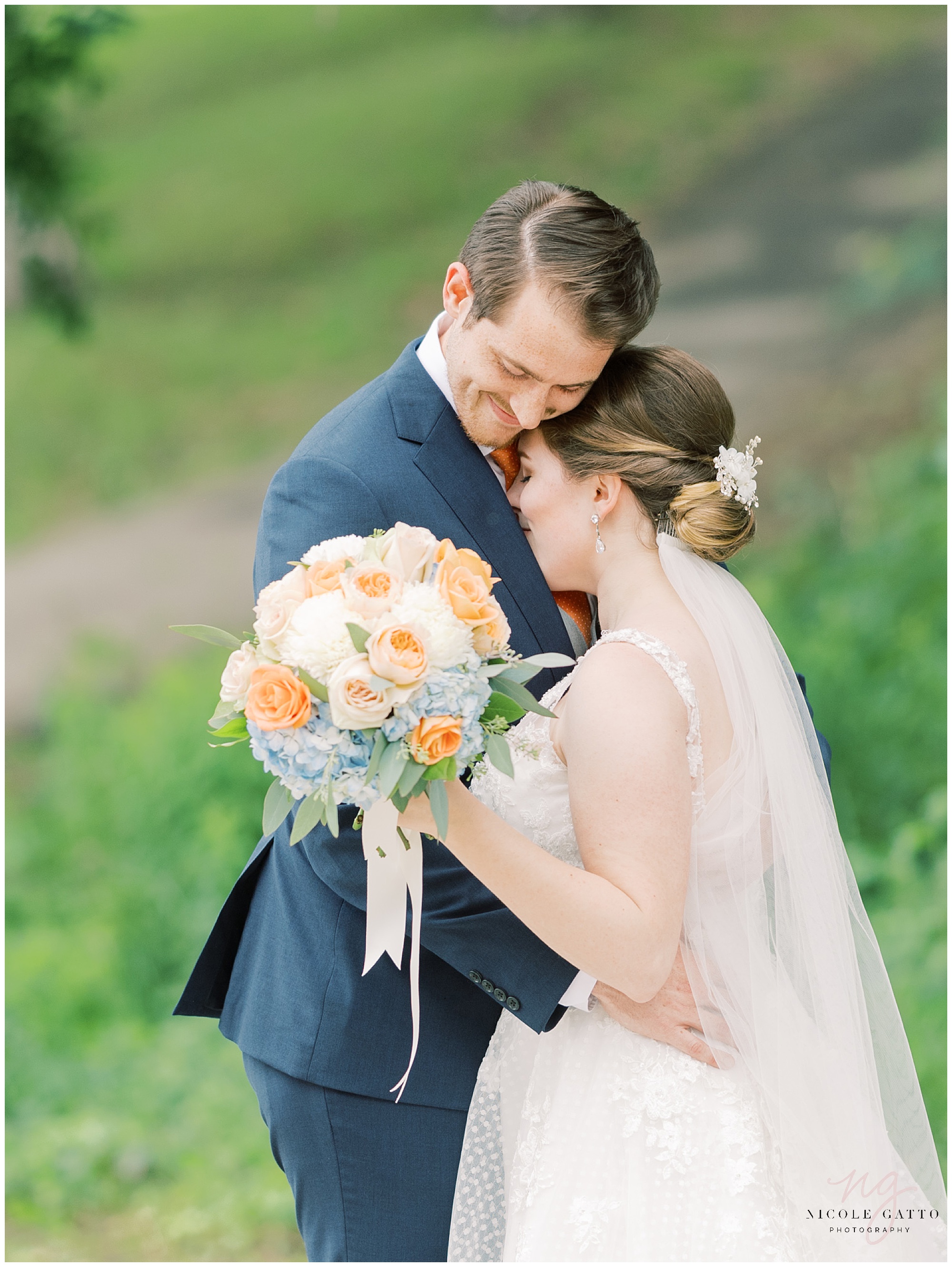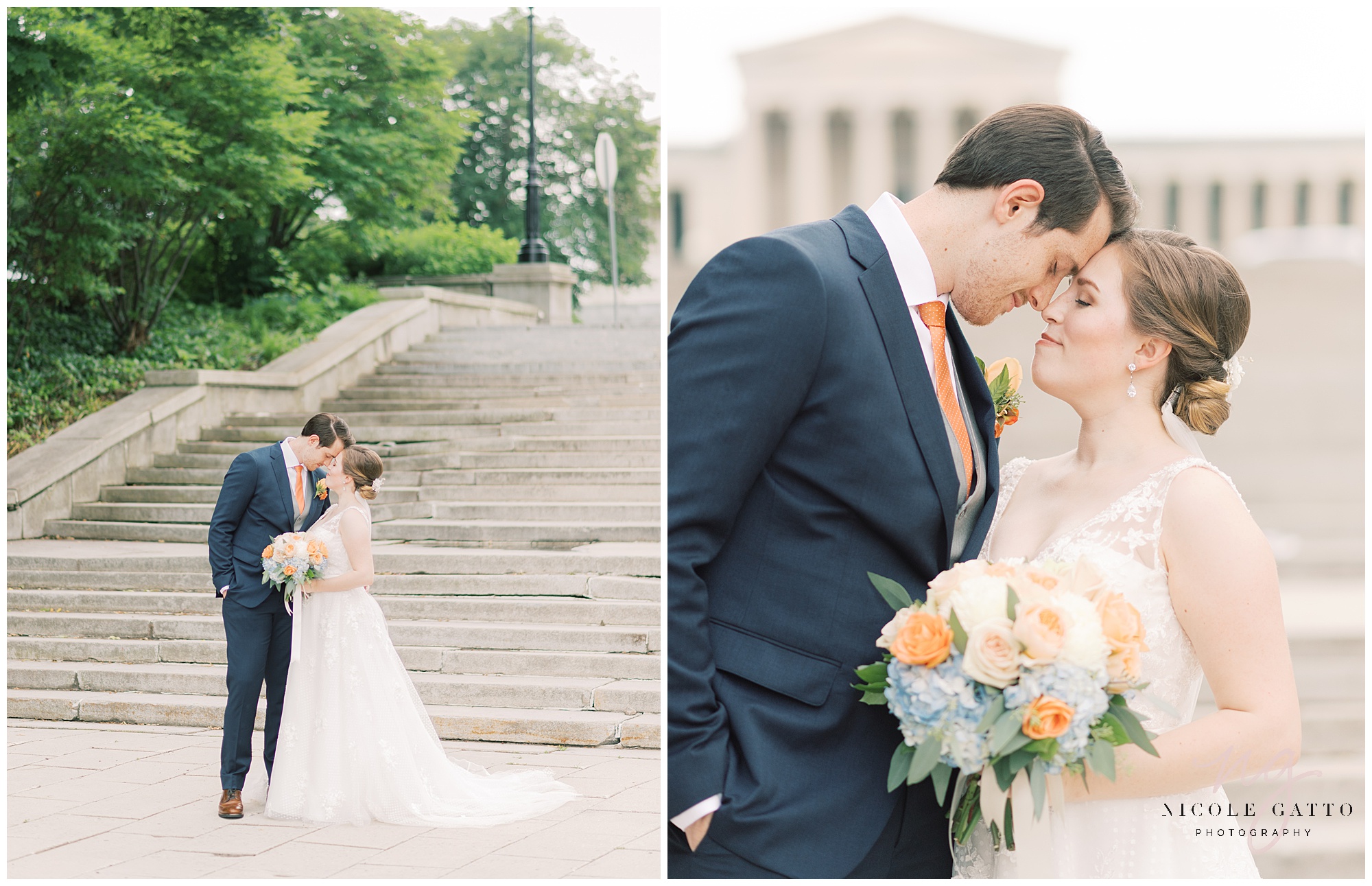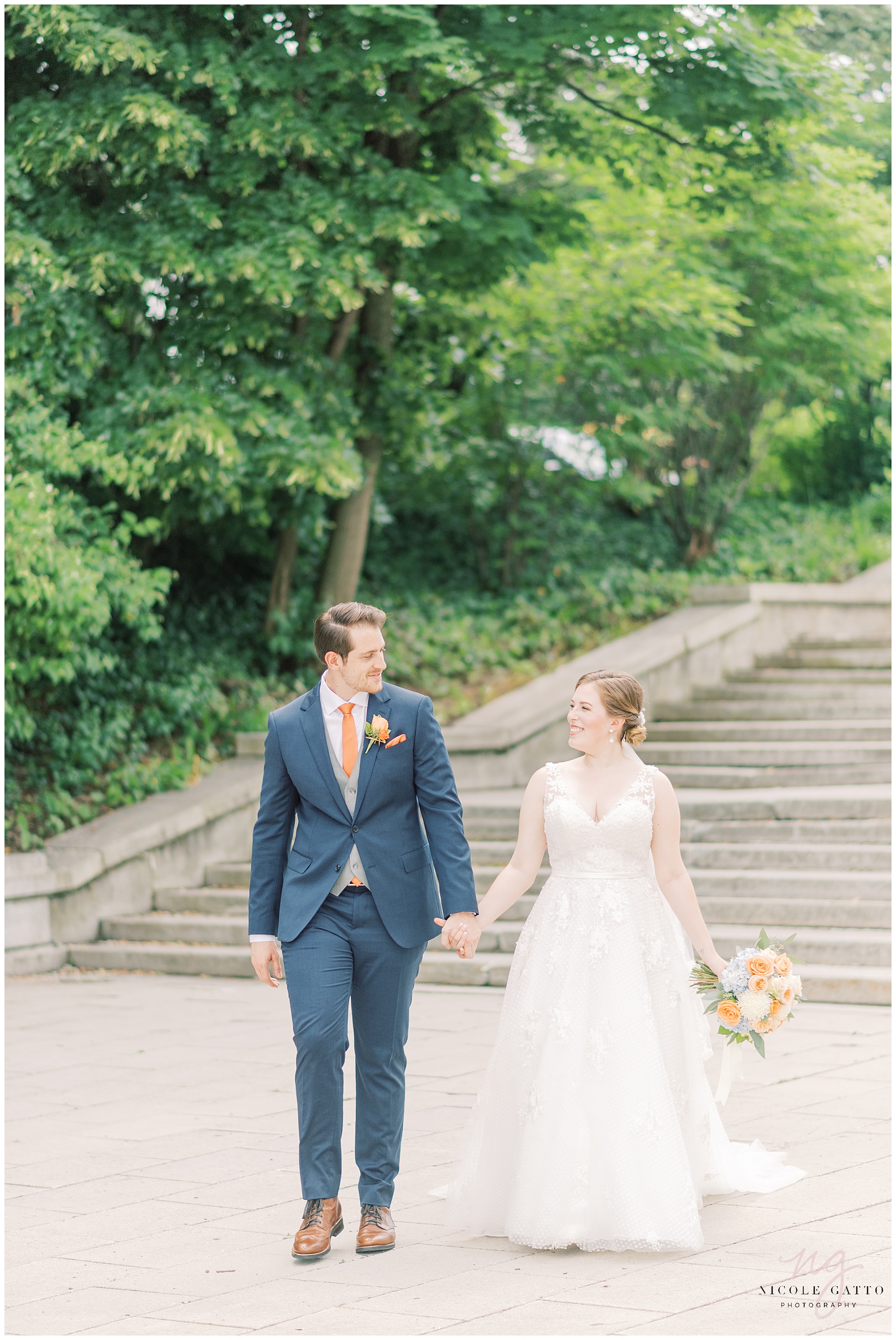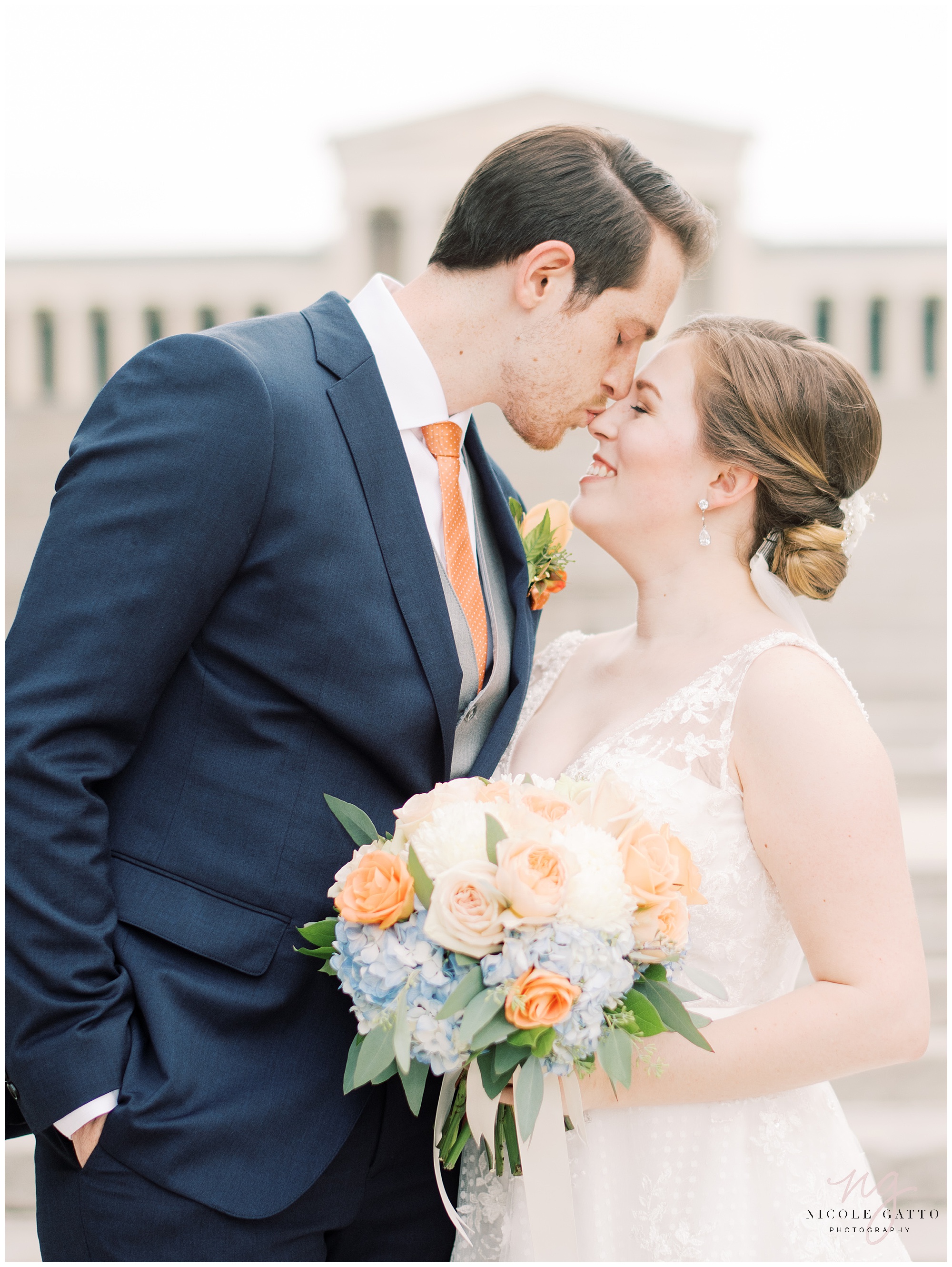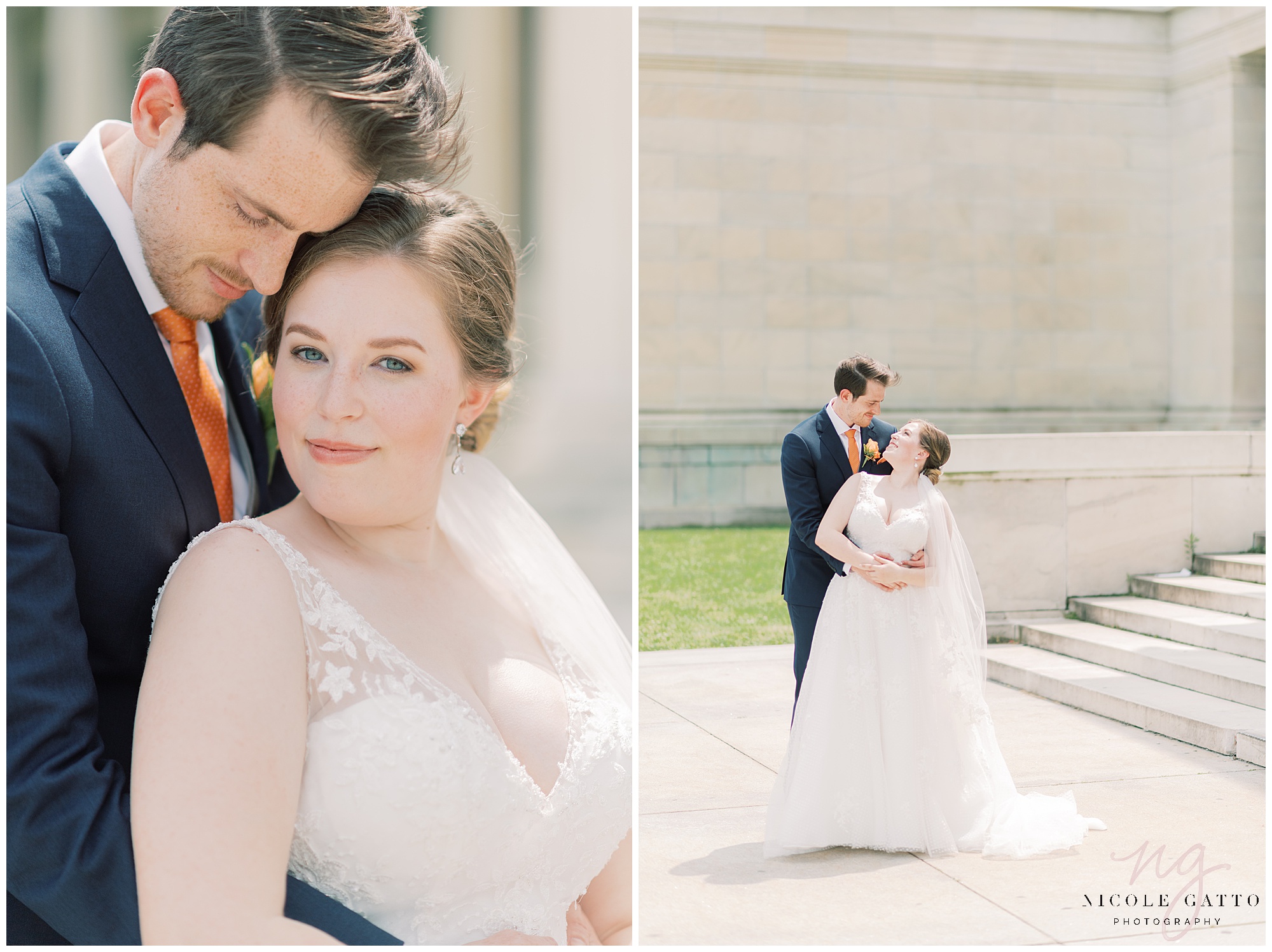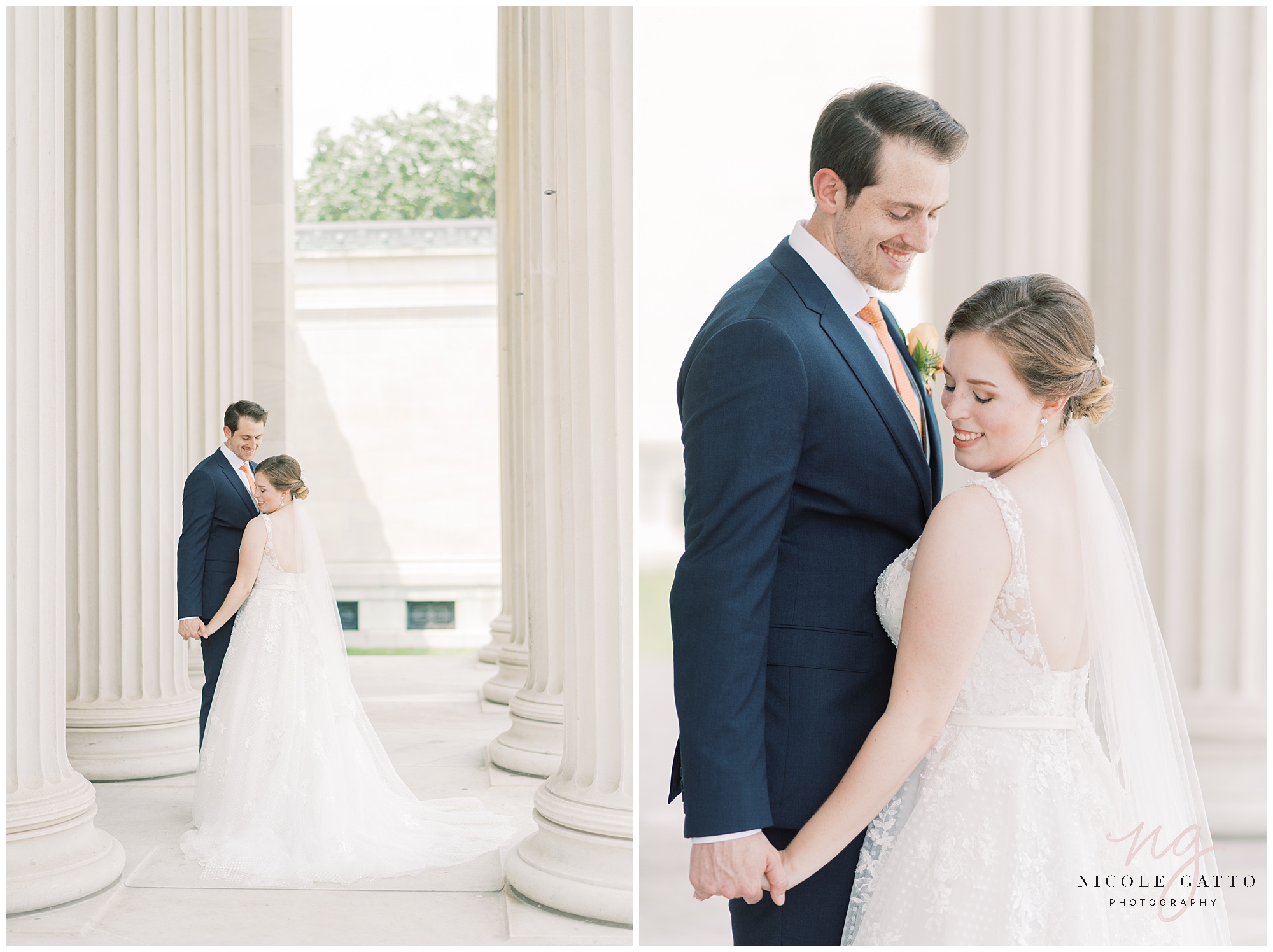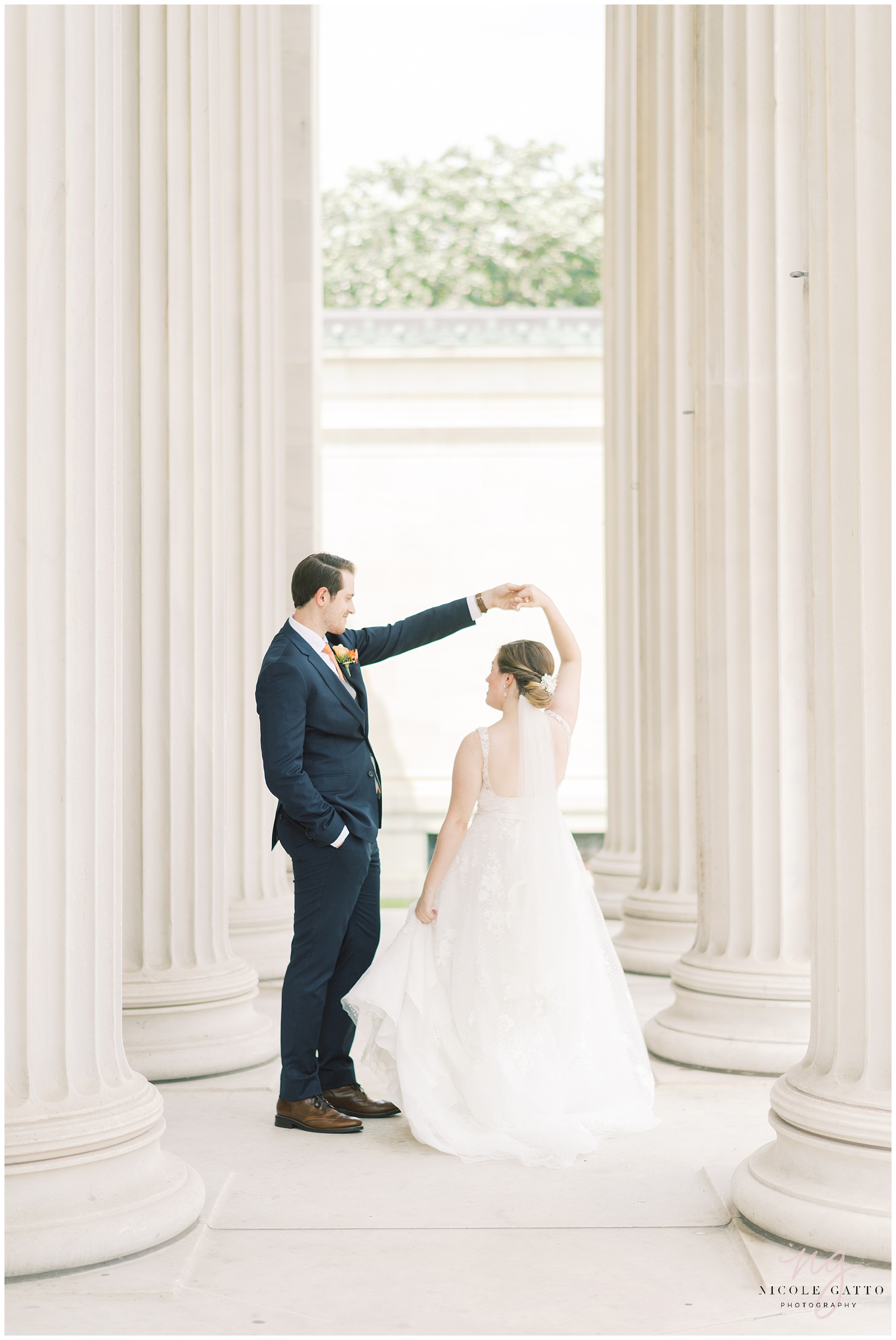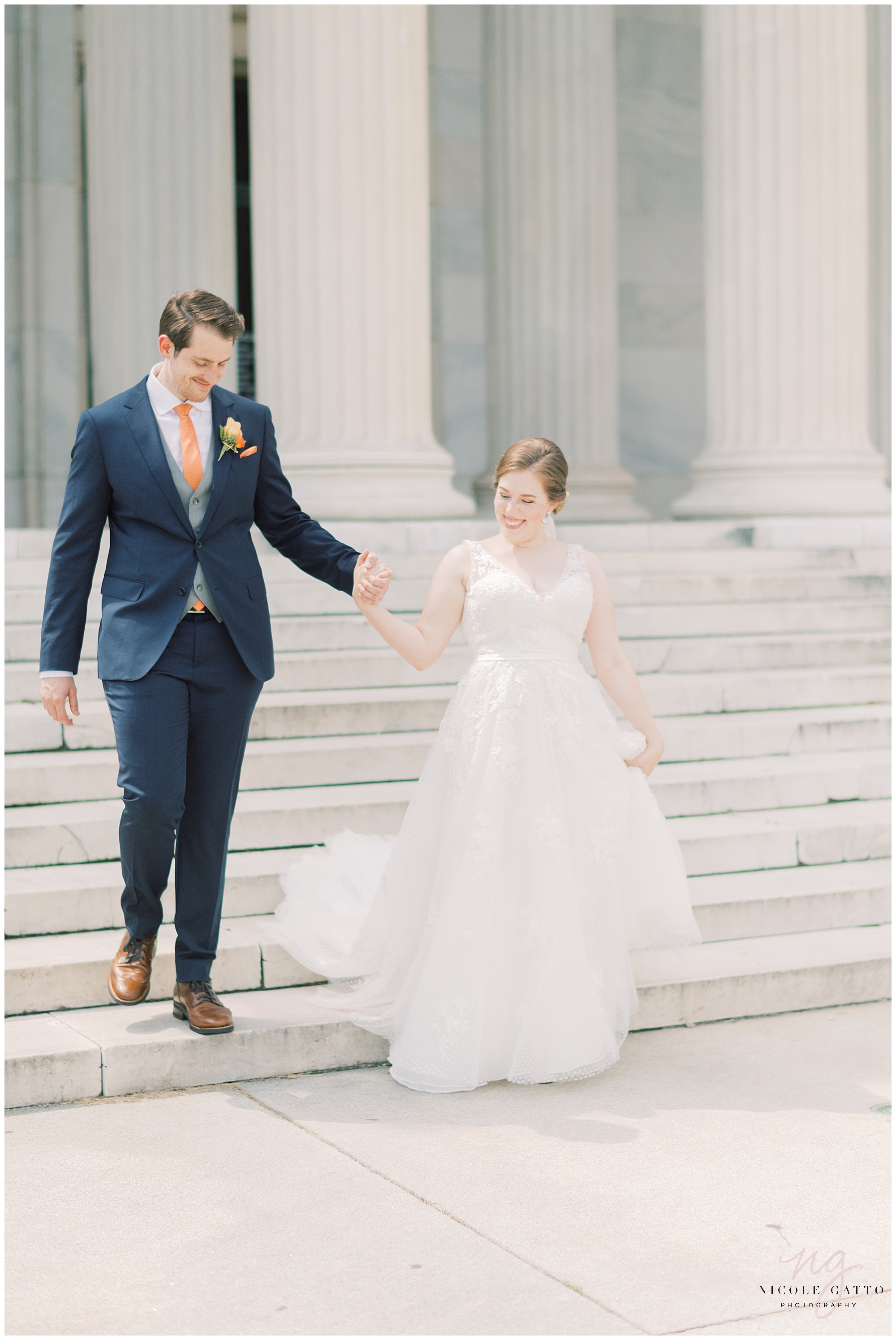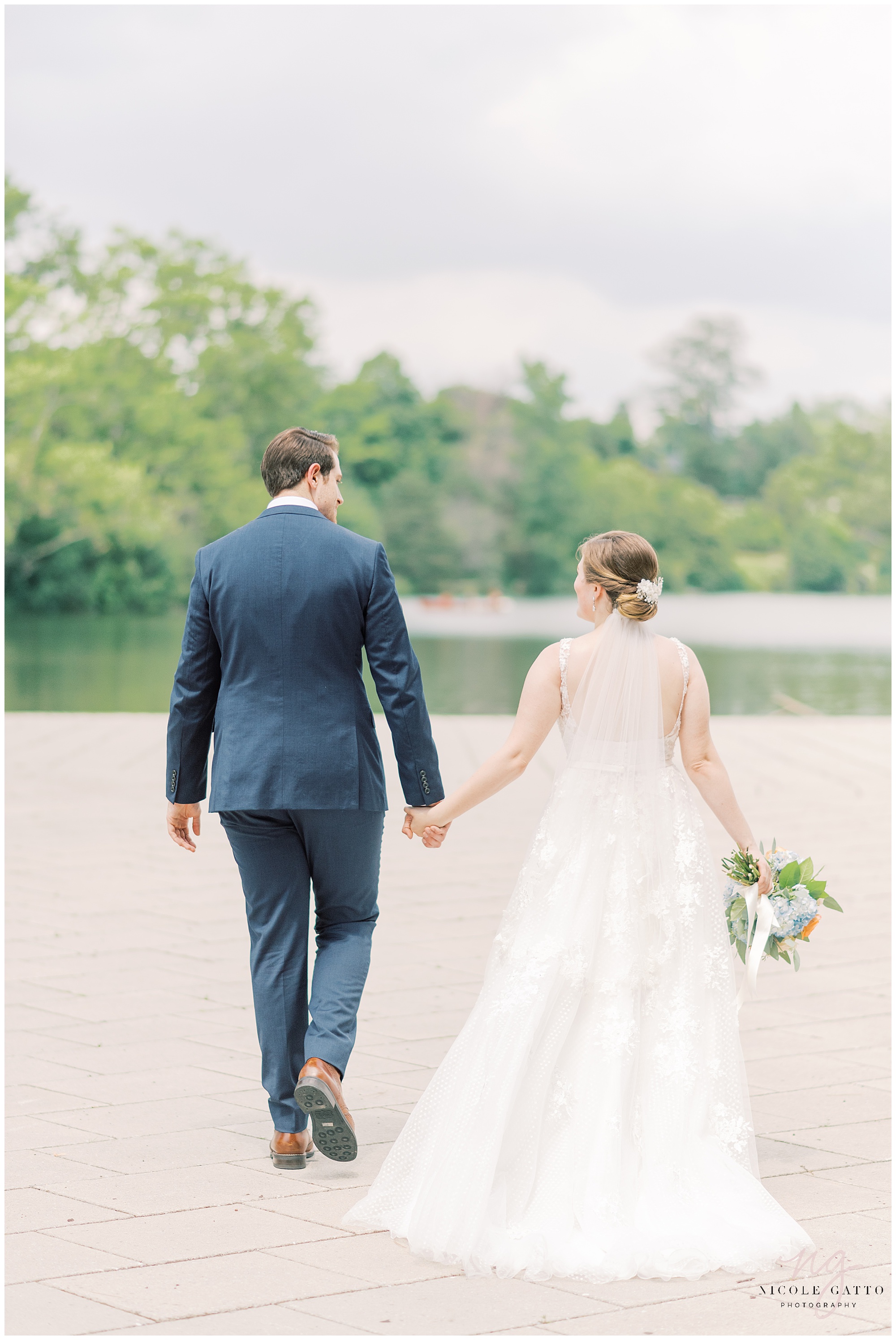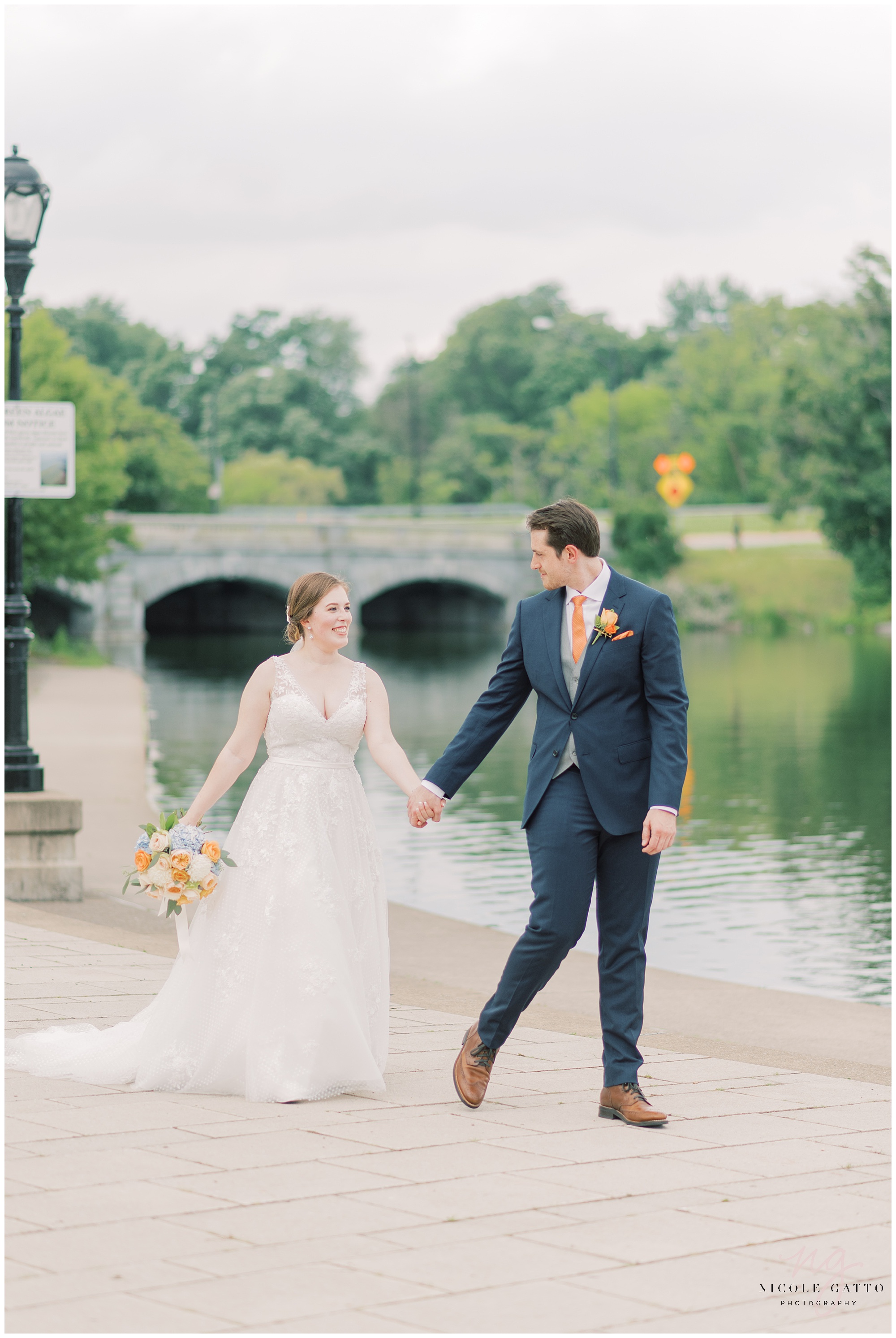 Earlier in the week, Ben had told Jordyn that he hoped her dress had polka dots on it, not knowing that it very well did. His tie also had little polka dots on it!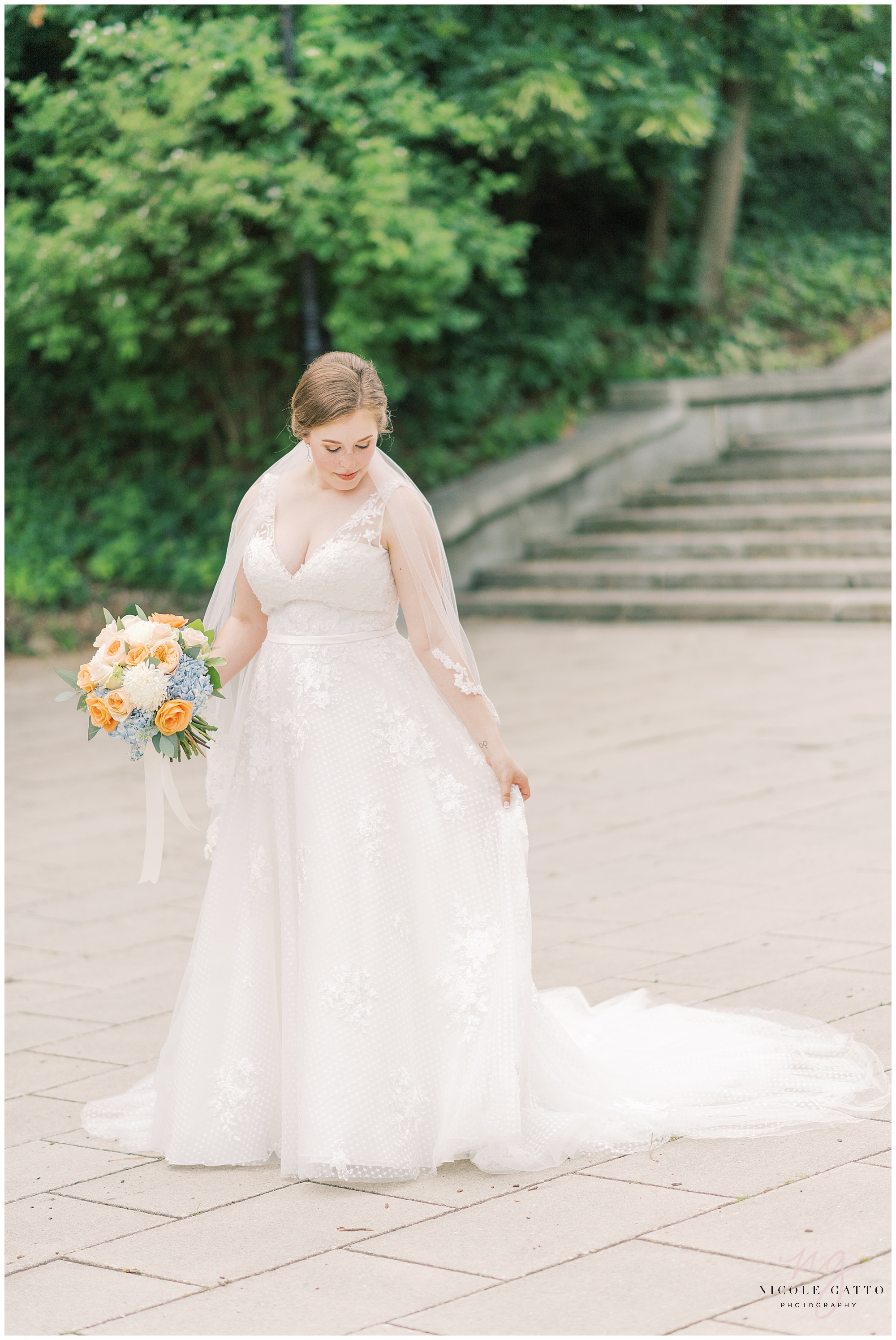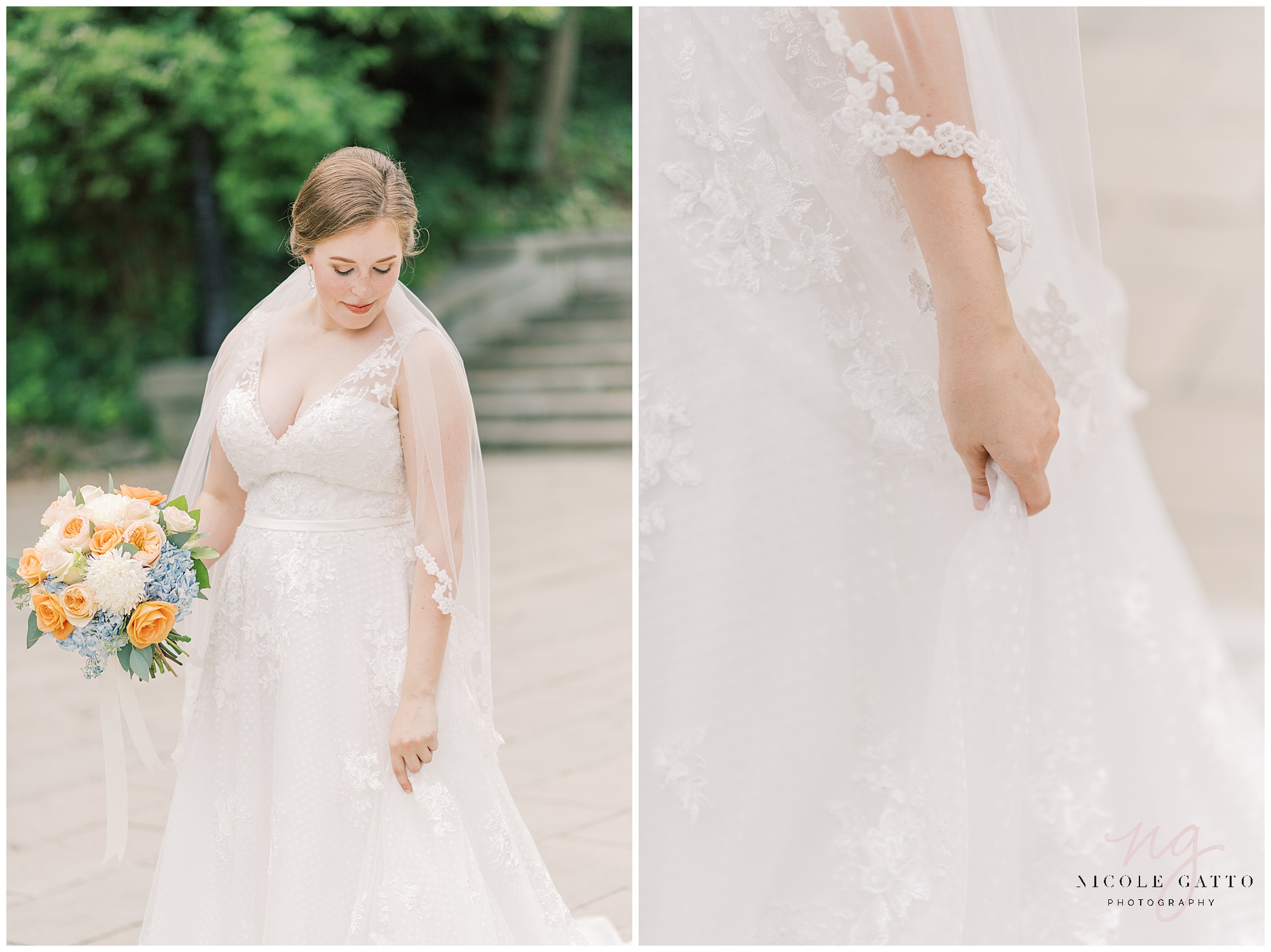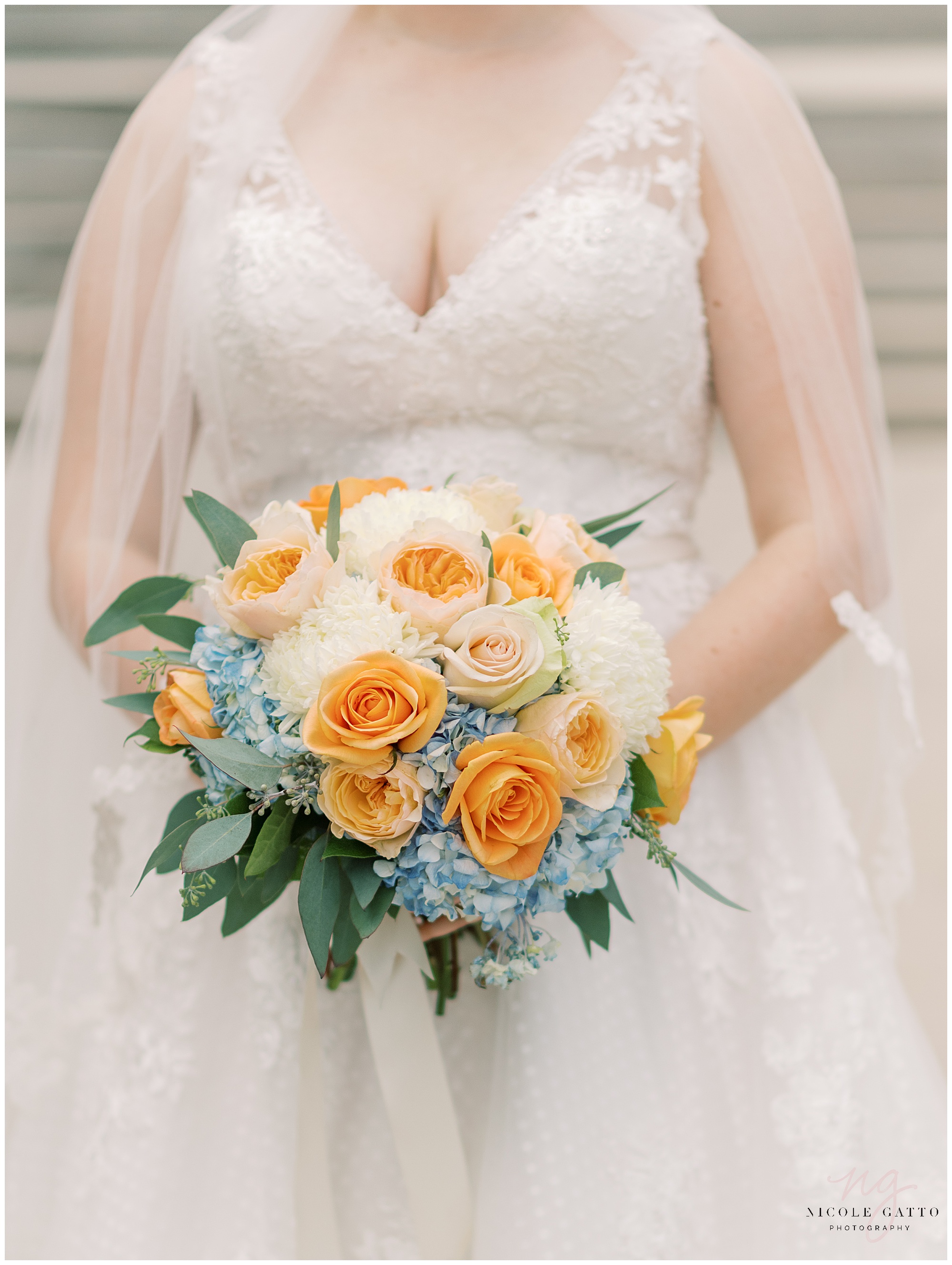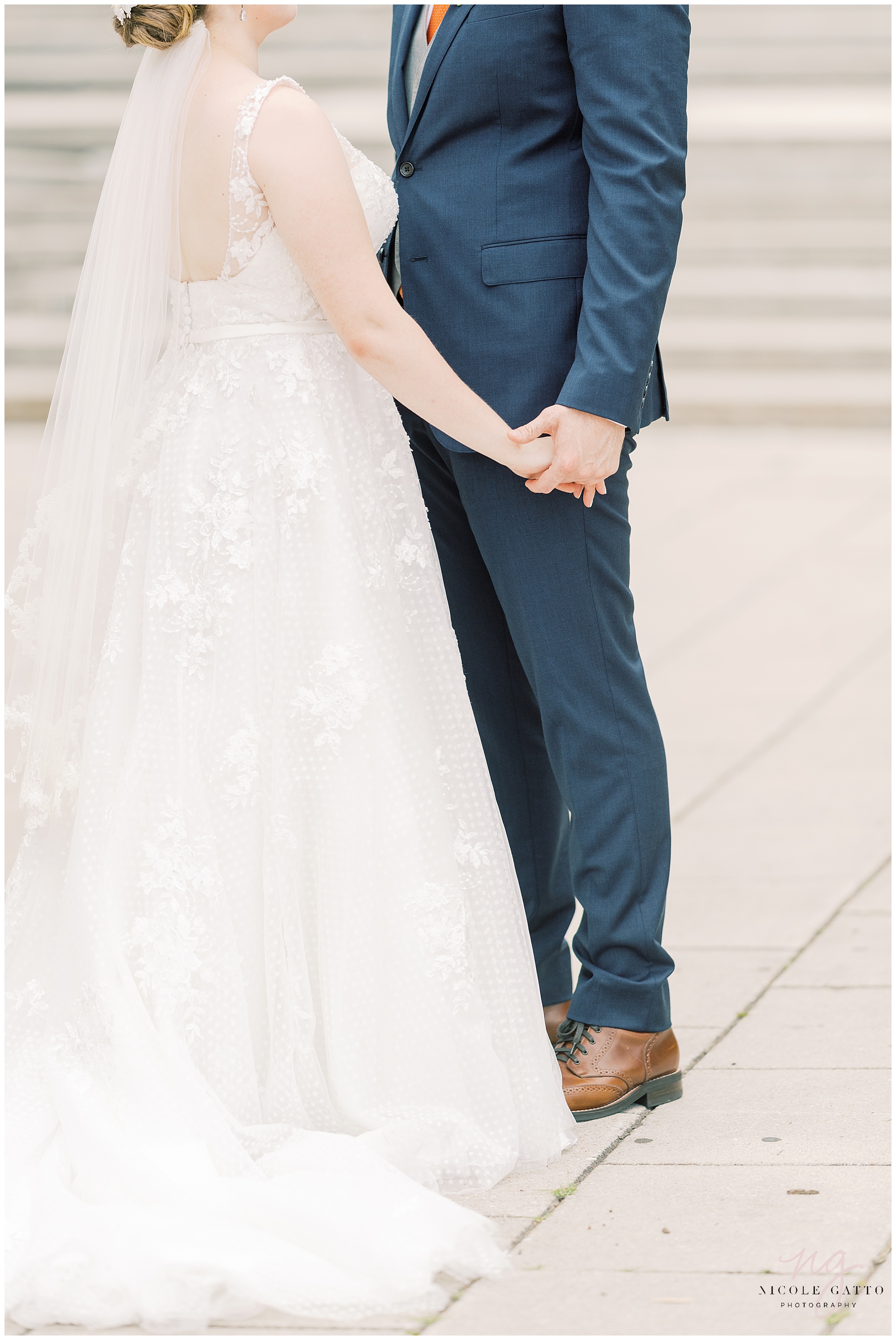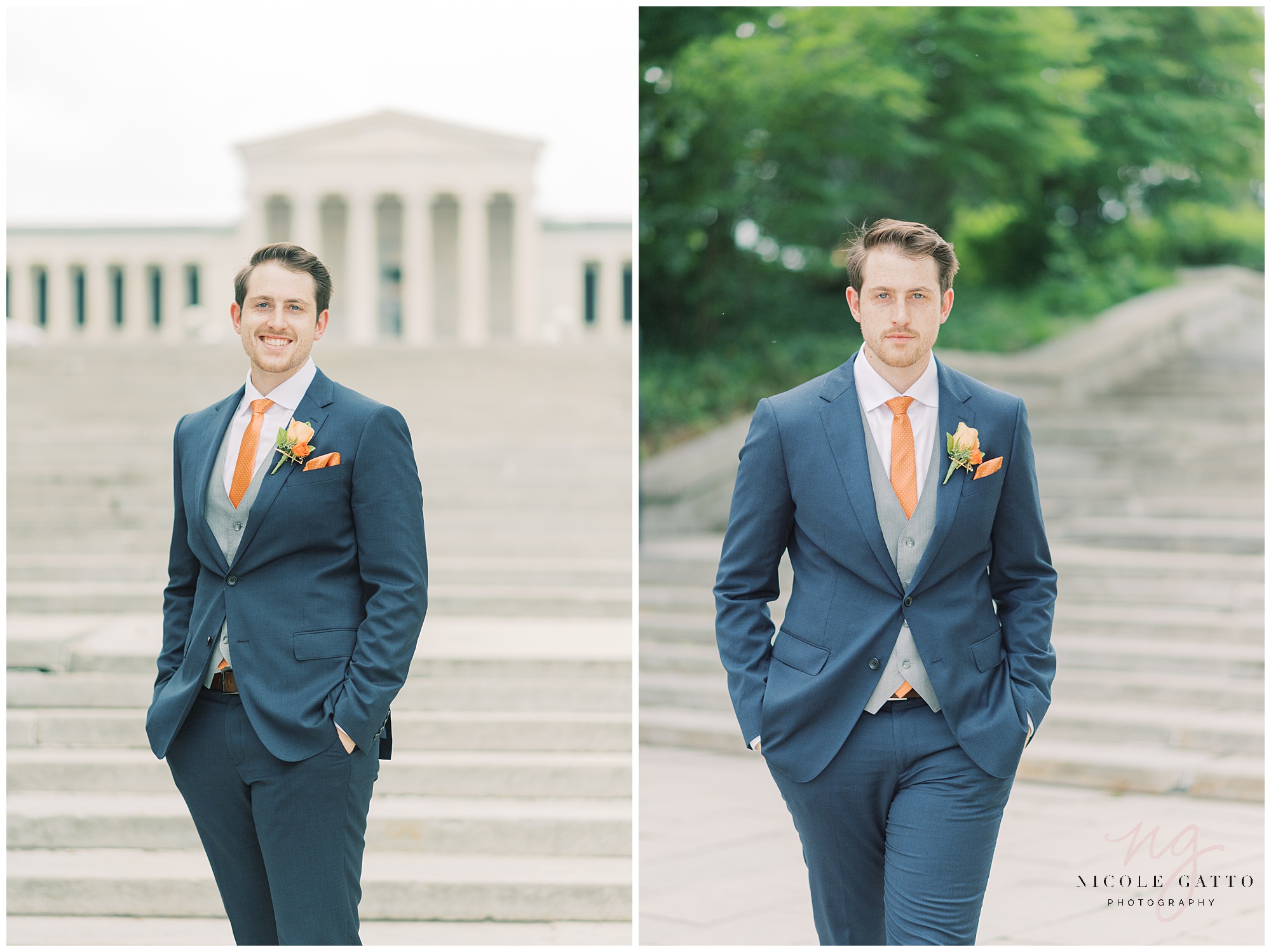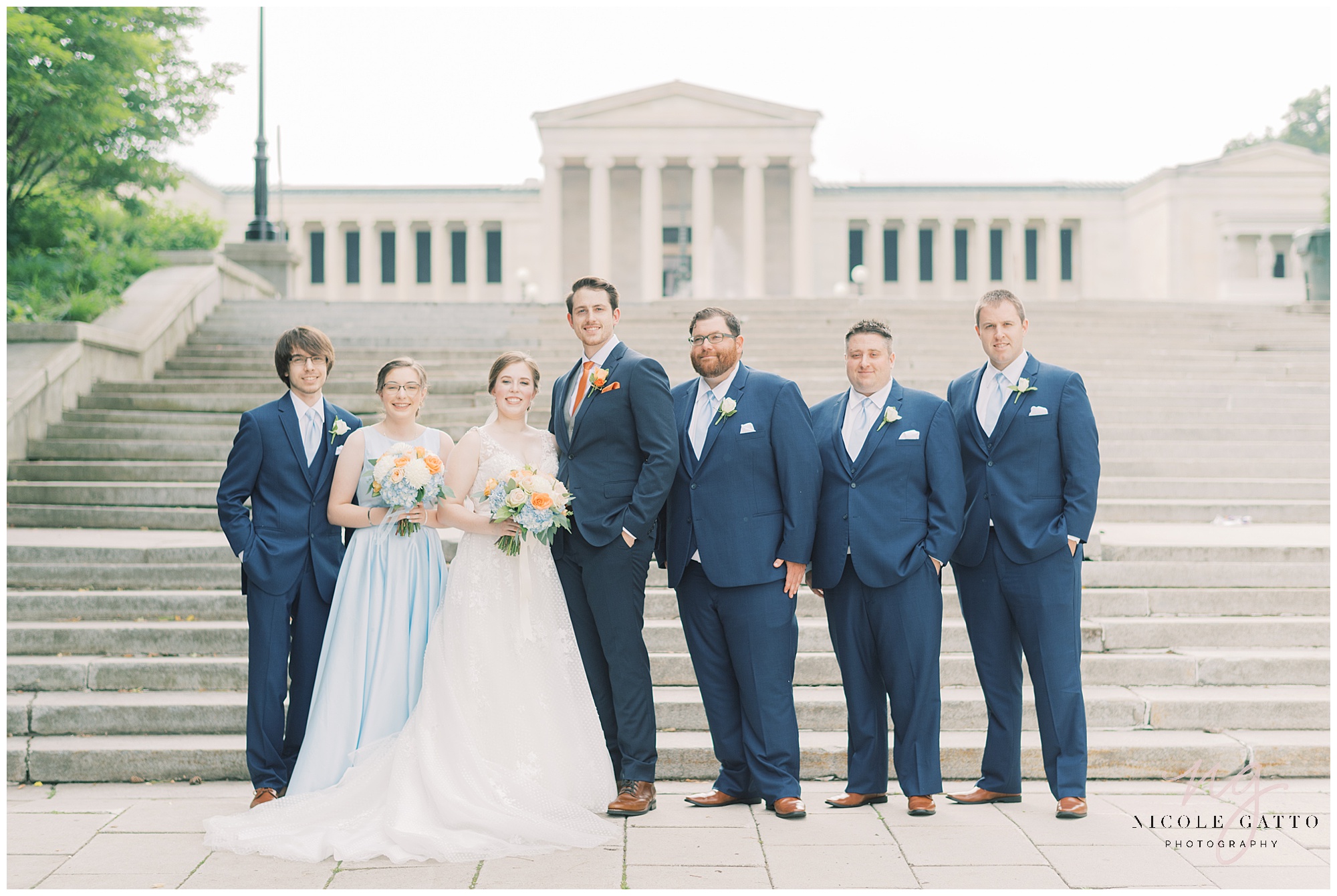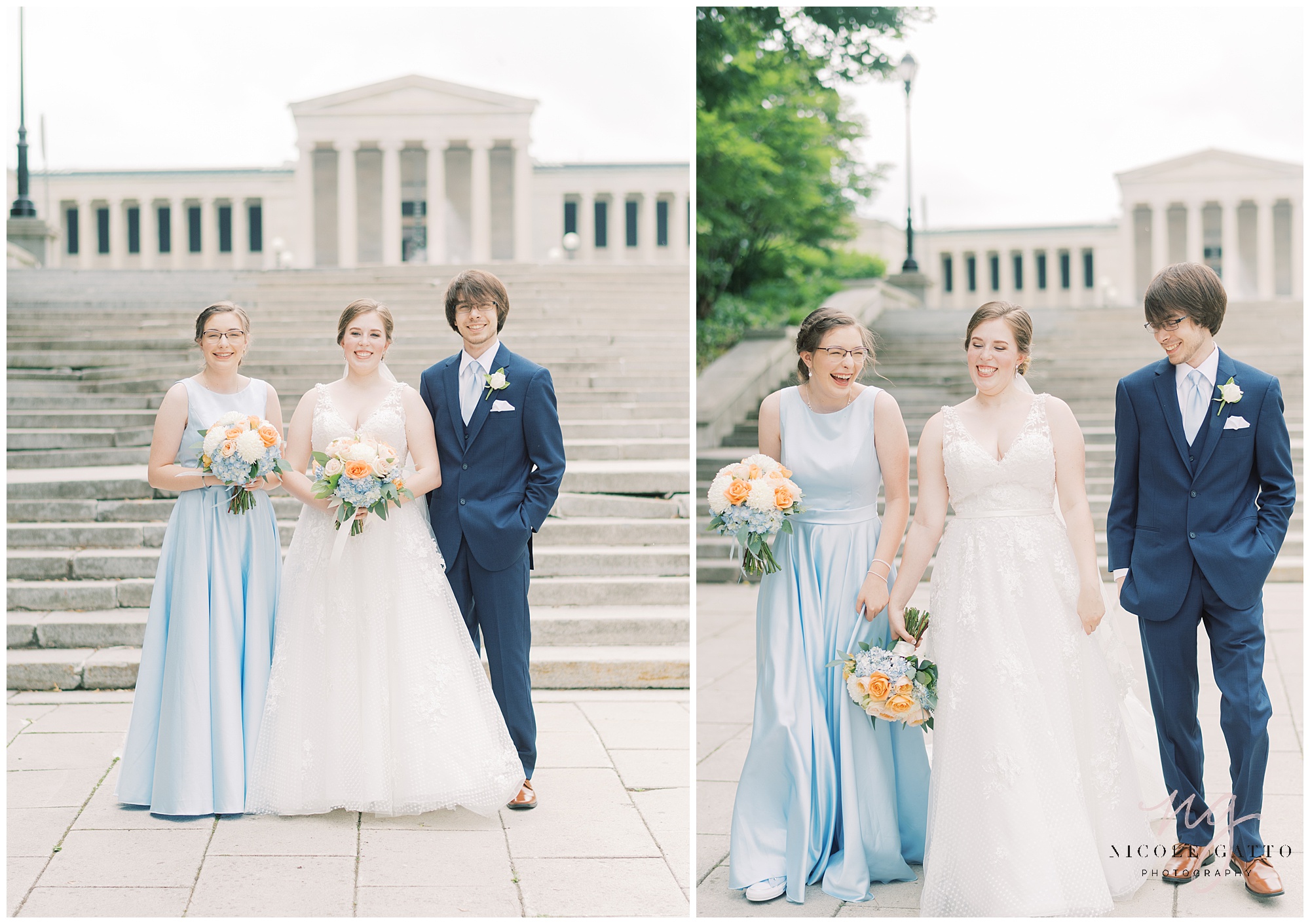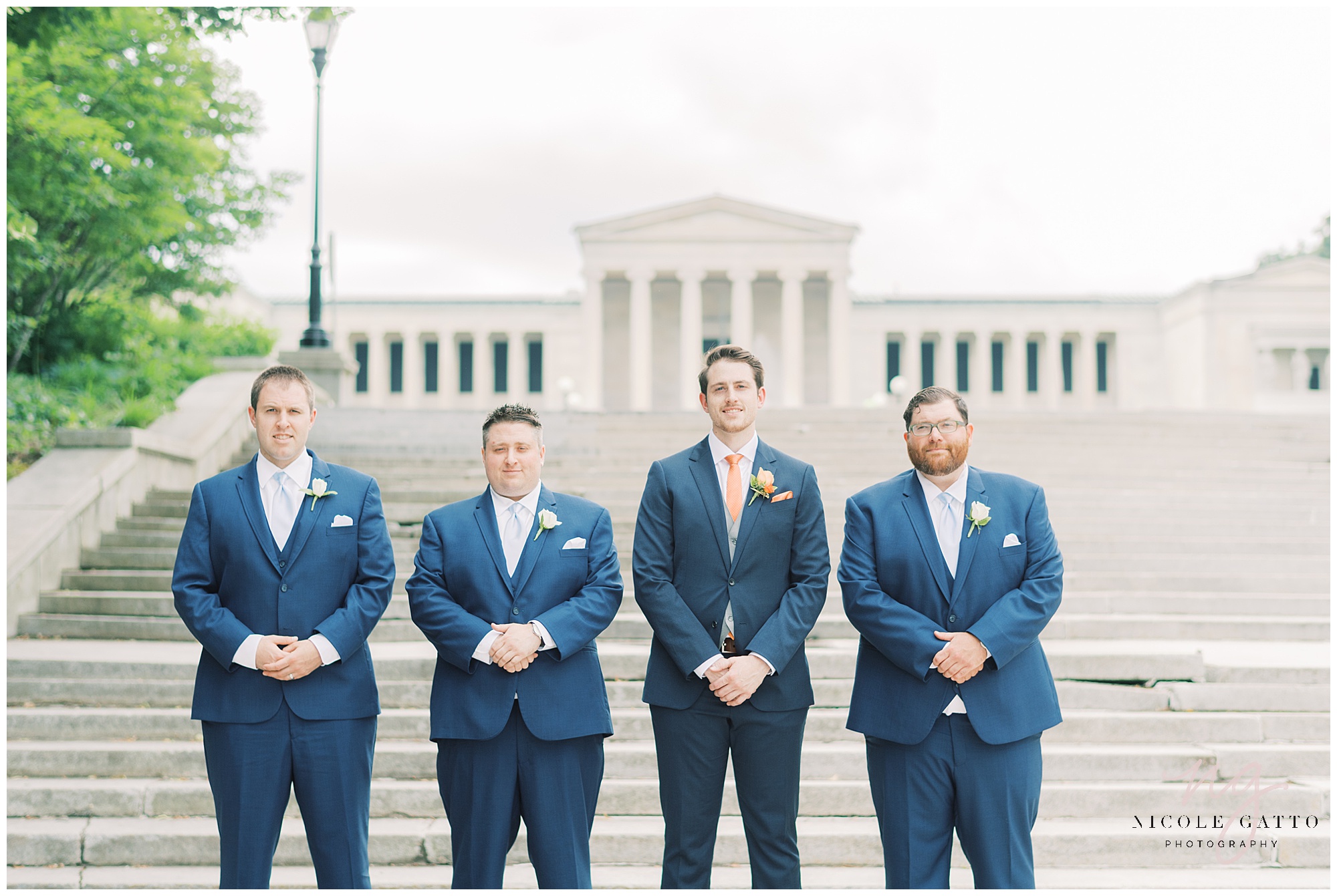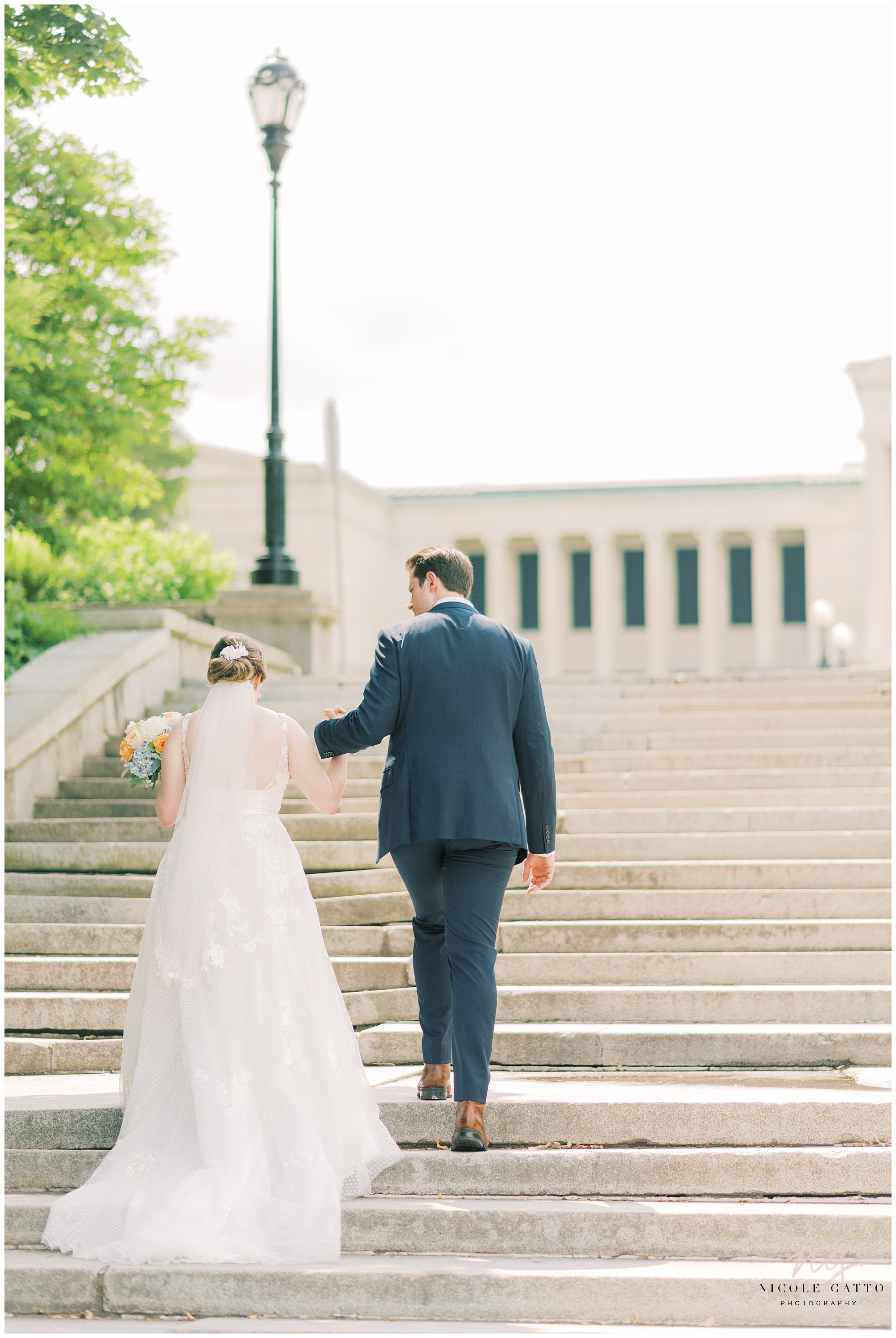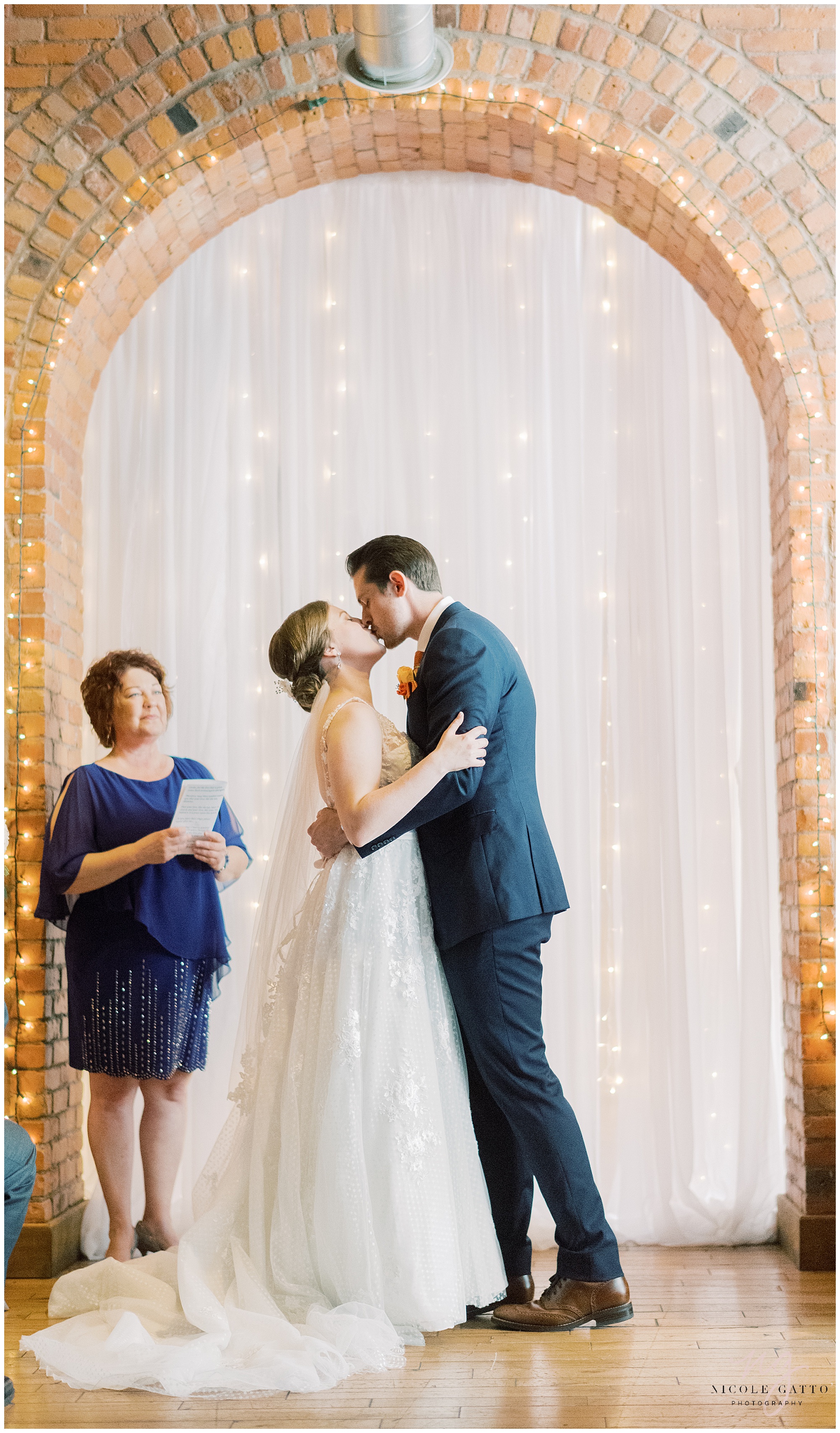 This was Jordyn's favorite table!  Each table was named after the author of the books that were on it.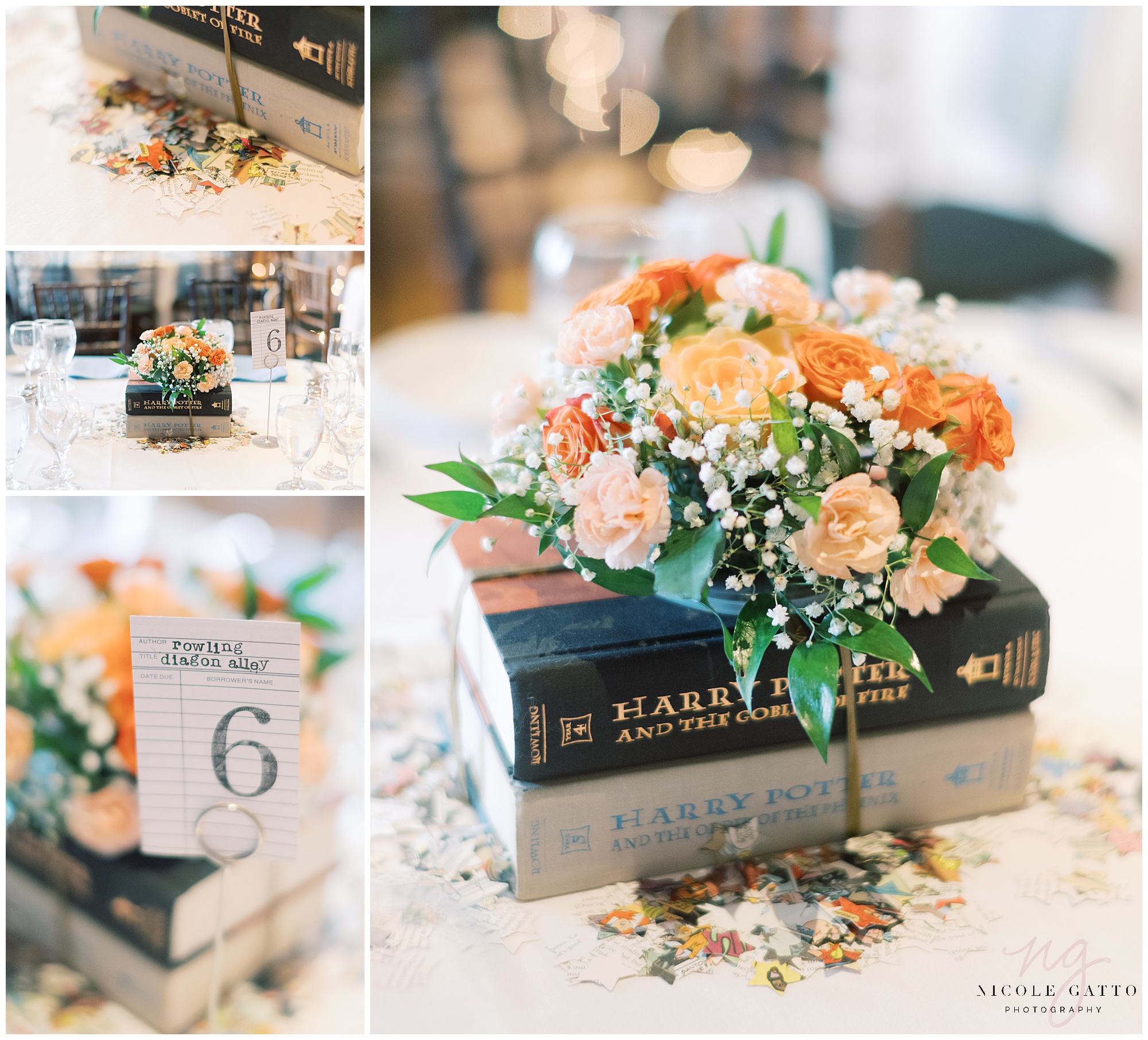 Look at this amazing library theme!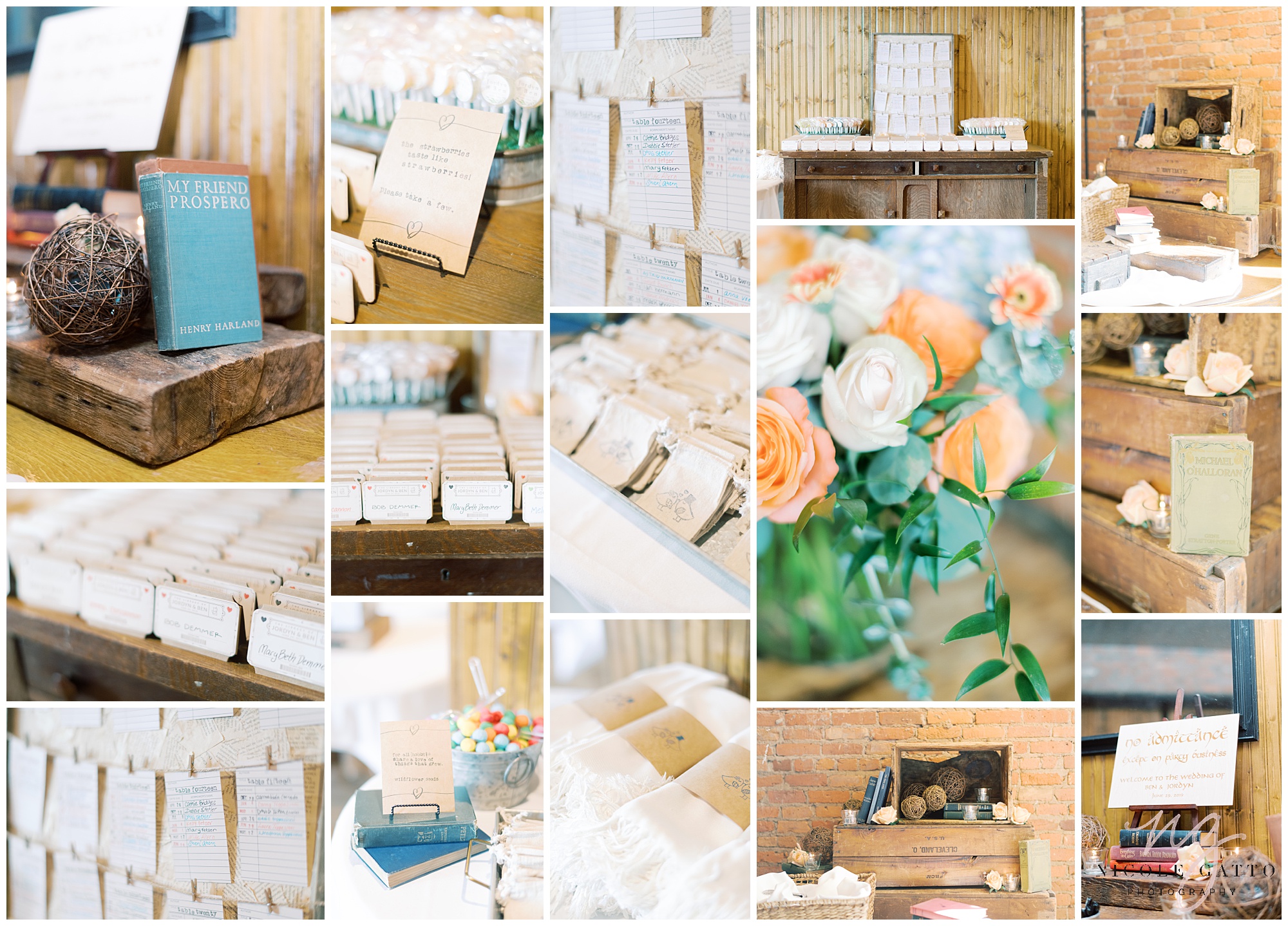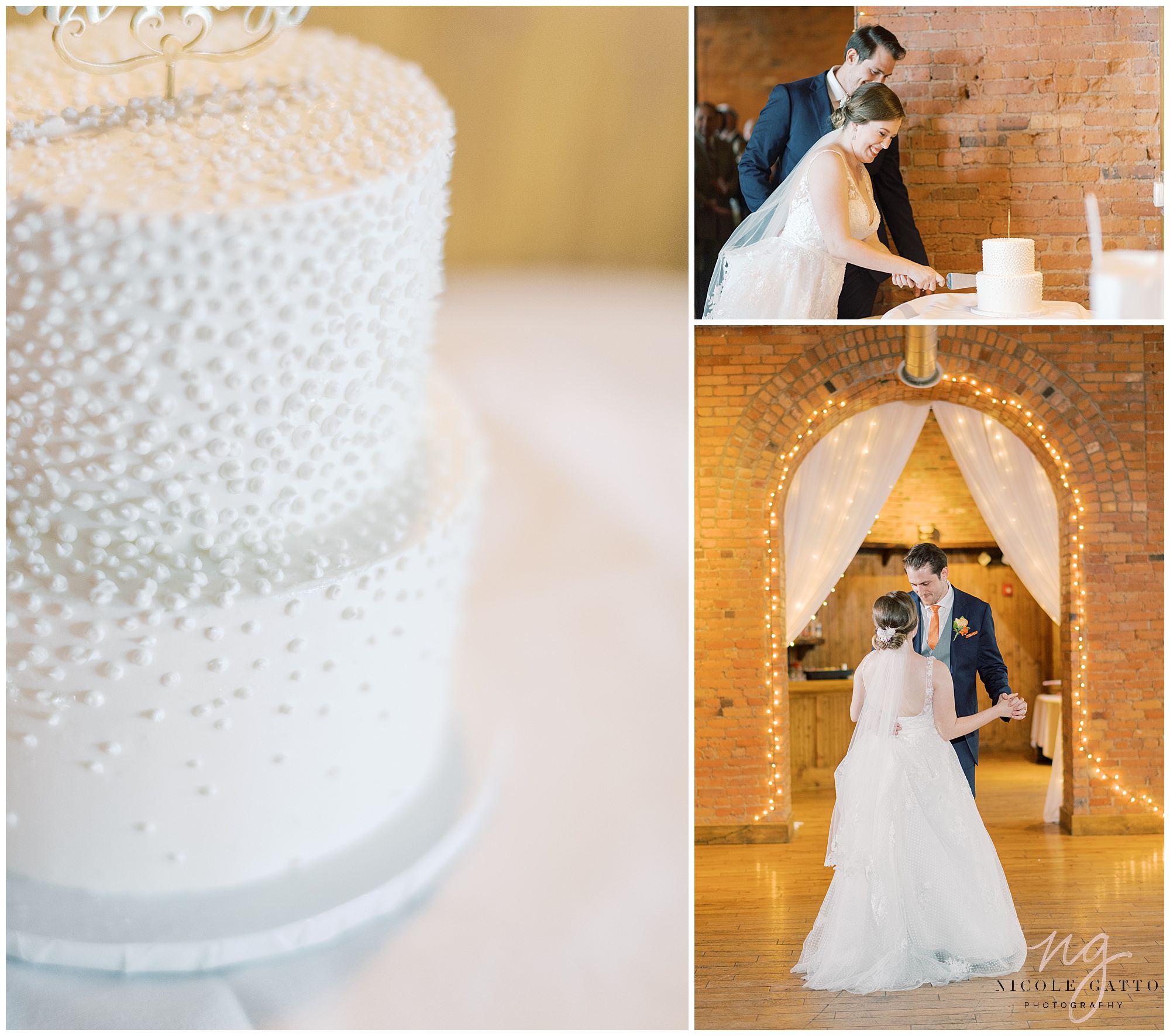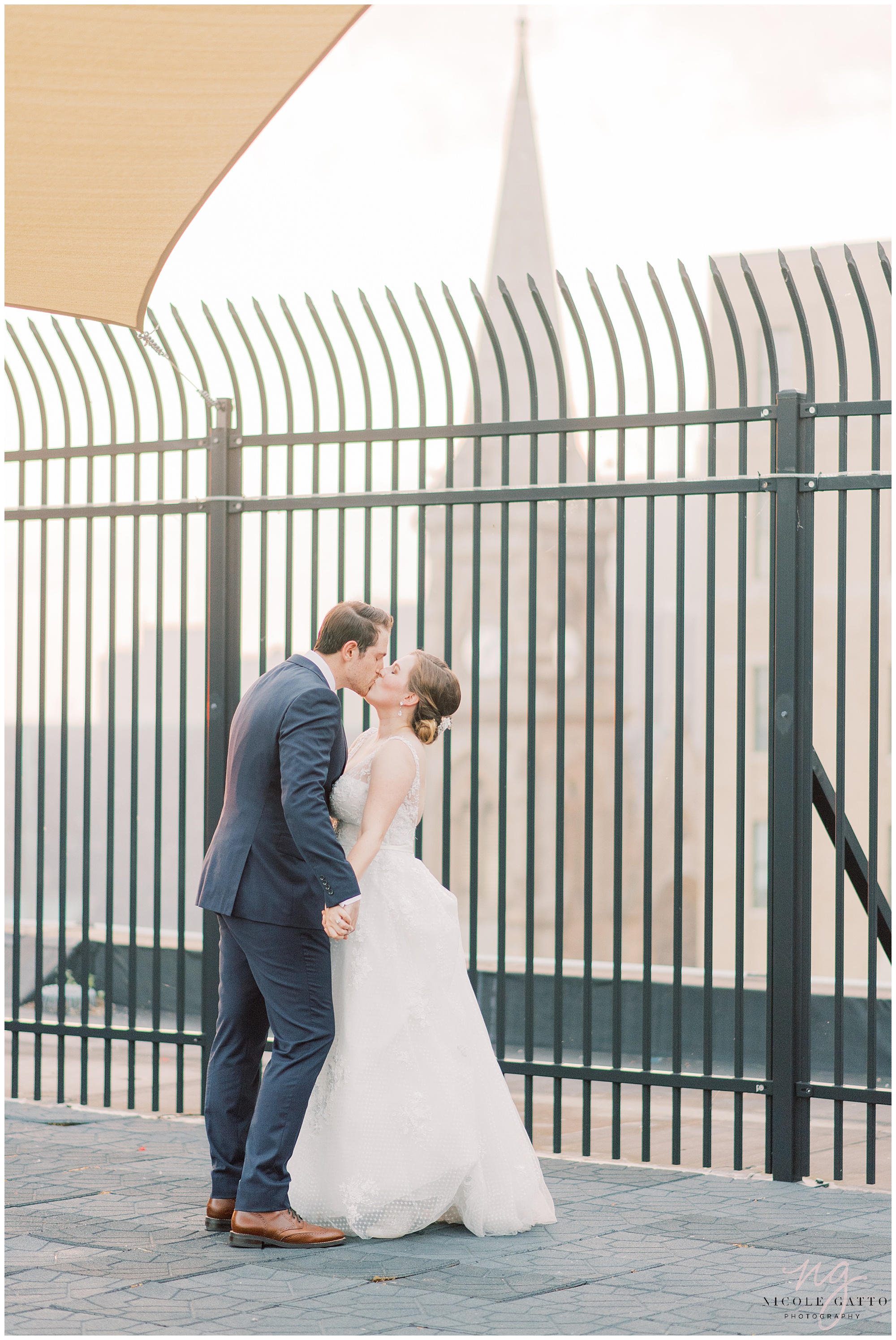 Want more of Jordyn and Ben's wedding at Pearl Street at the Webb? Check out their slideshow below!