Tim and Amanda's Wedding at Hotel Lafayette's Marquis ballroom in Buffalo NY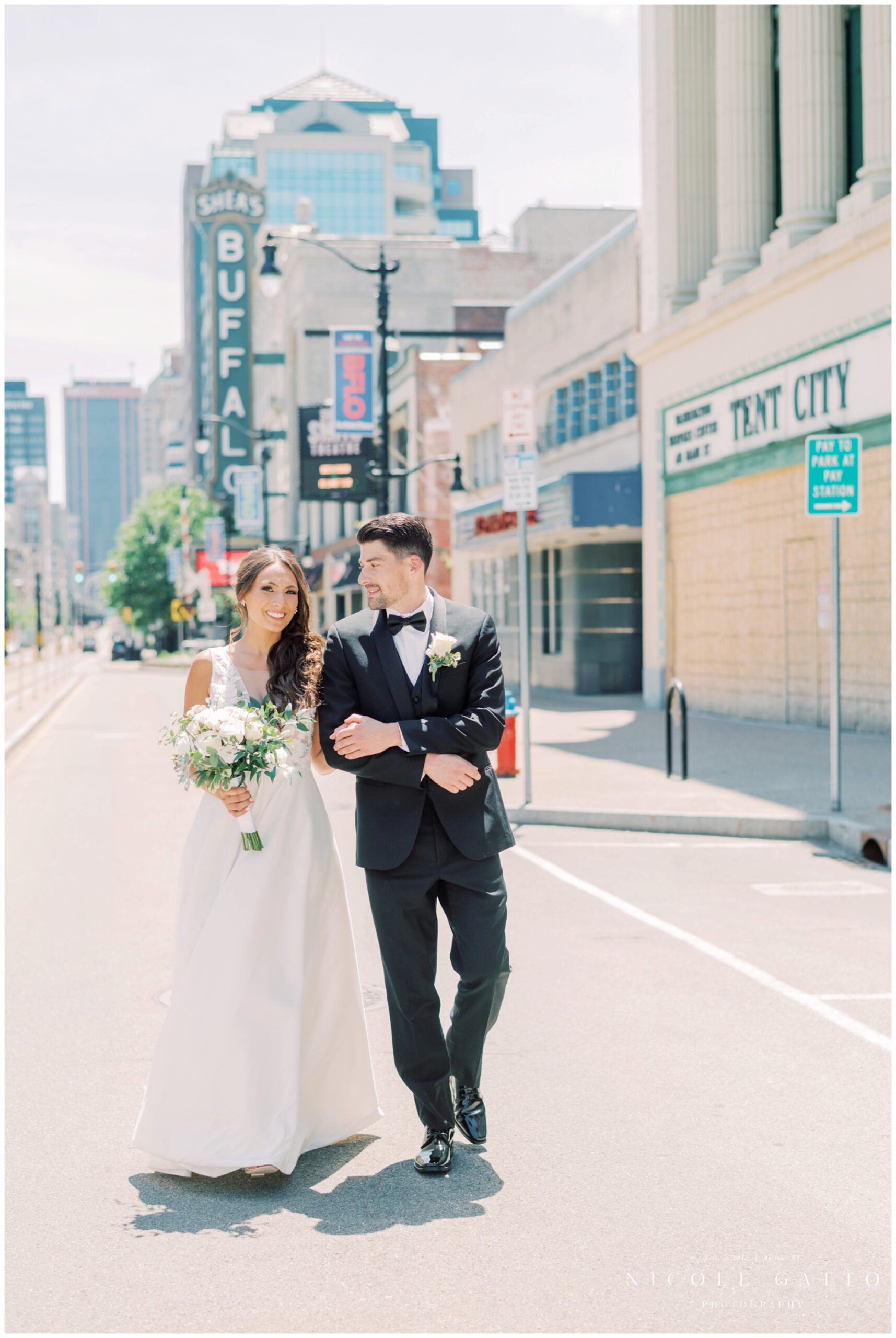 I am so thrilled to finally be able to share Amanda and Tims's beautiful wedding at Hotel Lafayette in the Marquis ballroom in Buffalo NY.   
Tim and Amanda met in college, but it wasn't until the last new months of their senior year that they finally crossed paths at SUNY Oswego. Despite having multiple mutual friends. After college, they both moved to Buffalo, NY for 4 years before settling in Saratoga Springs, NY.
It was a rainy October morning during a trip to NYC when they decided to make a quick stop and visit the New York Public Library. It was there on the front steps that Amanda turned around to see that Tim was on one knee asking her to spend the rest of their lives together. Amanda said that "saying yes, was the easiest decision she ever made"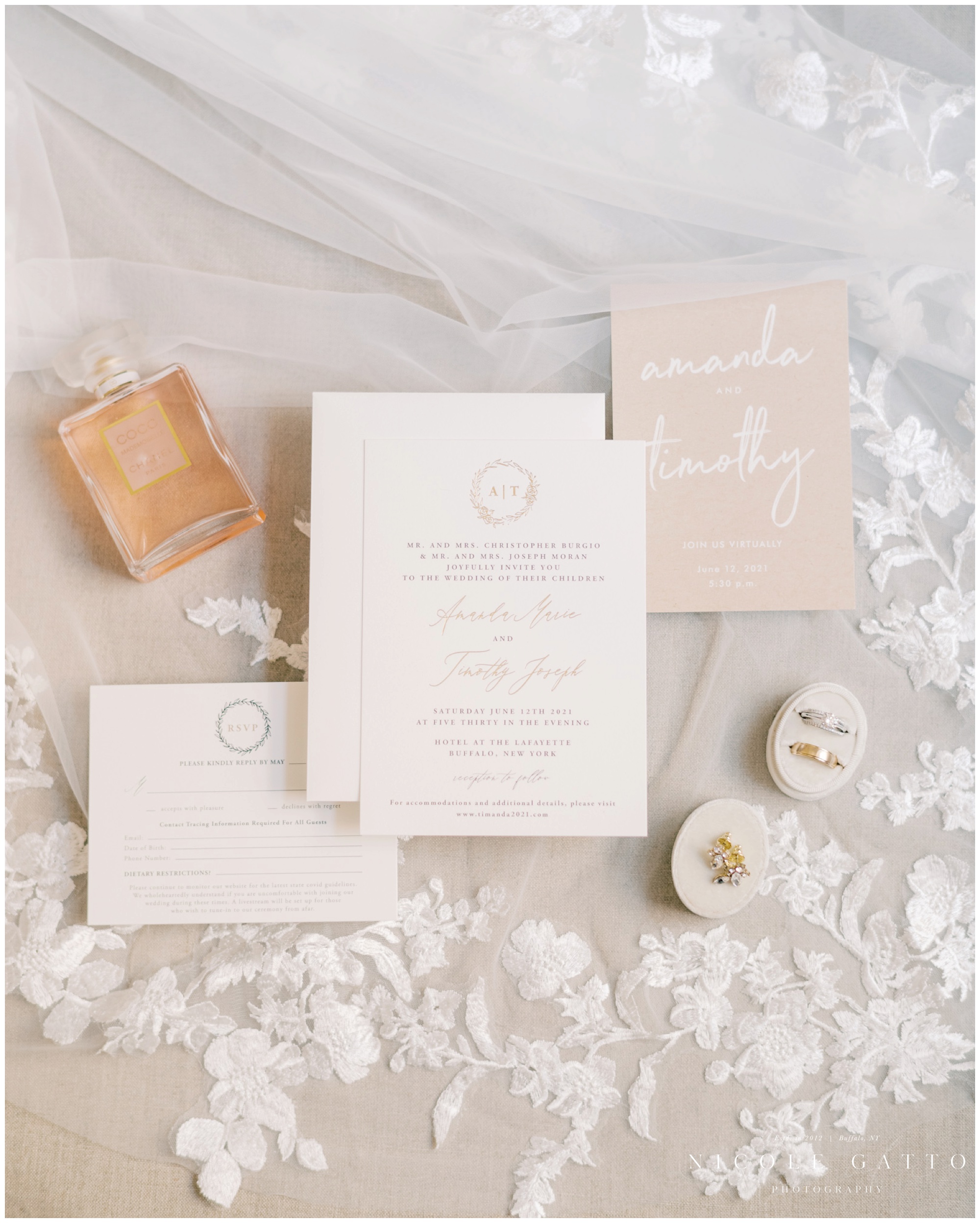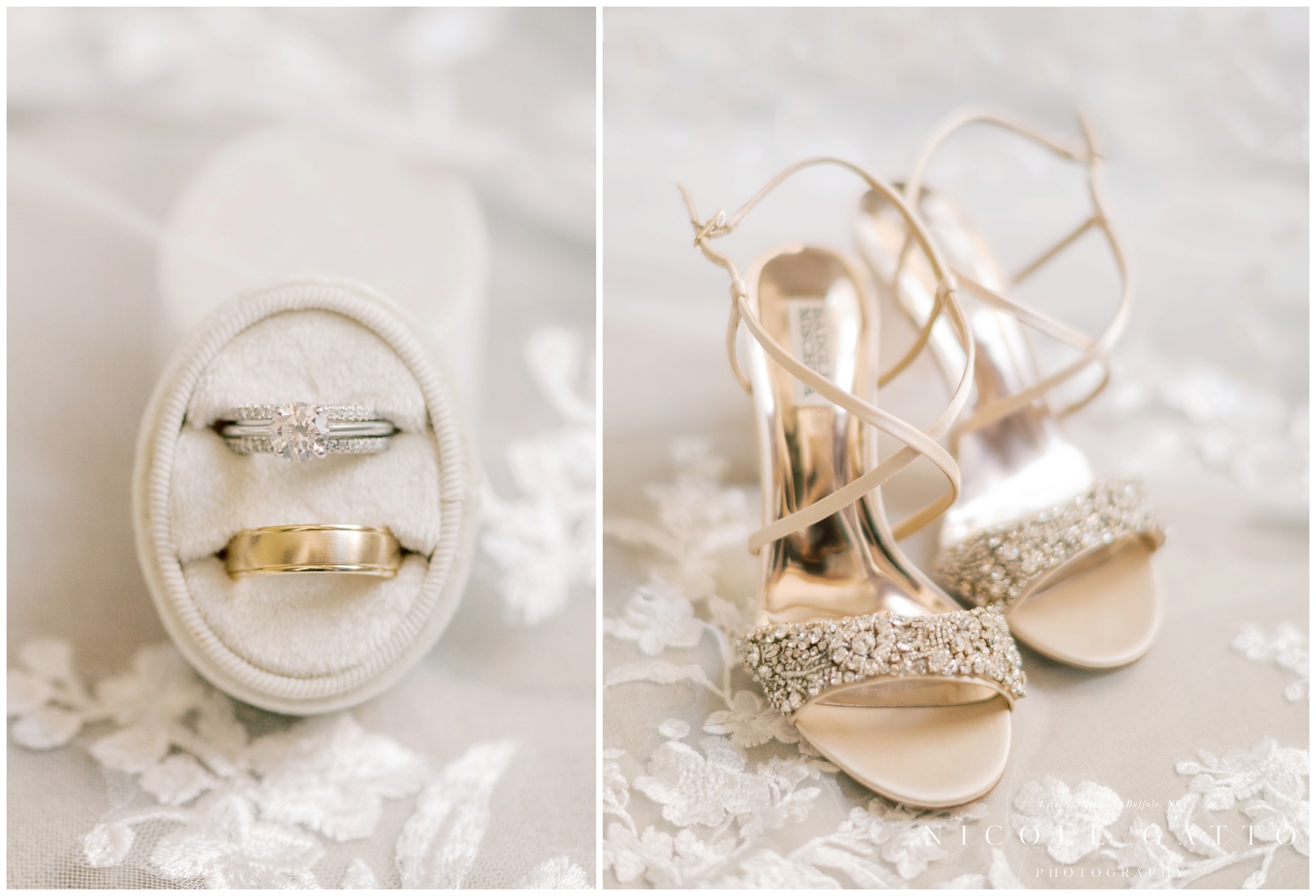 Amanda and Tim and their friends all got ready right in the rooms at Hotel Lafayette (which are easily  the most beautiful hotel rooms in Buffalo, NY)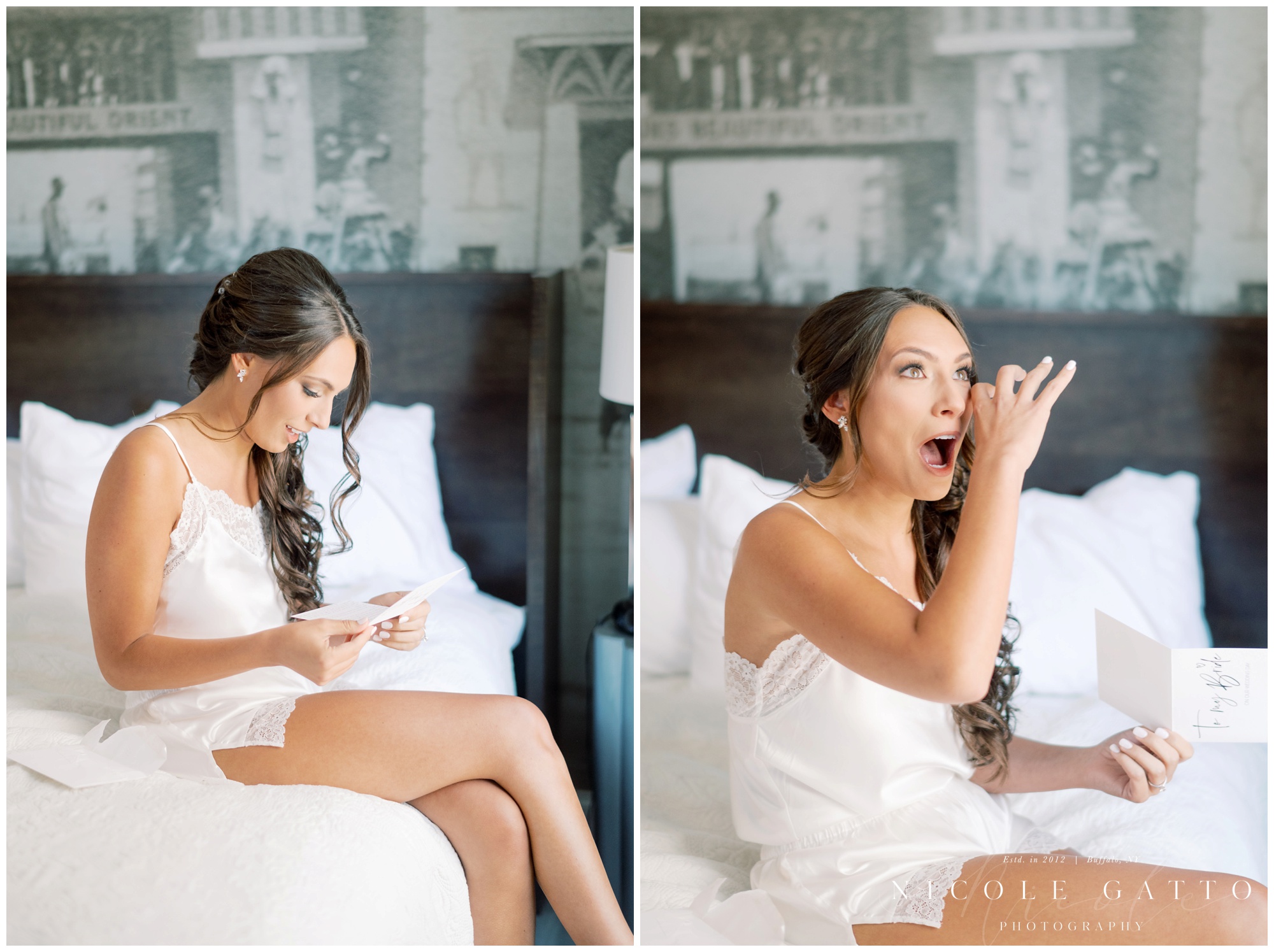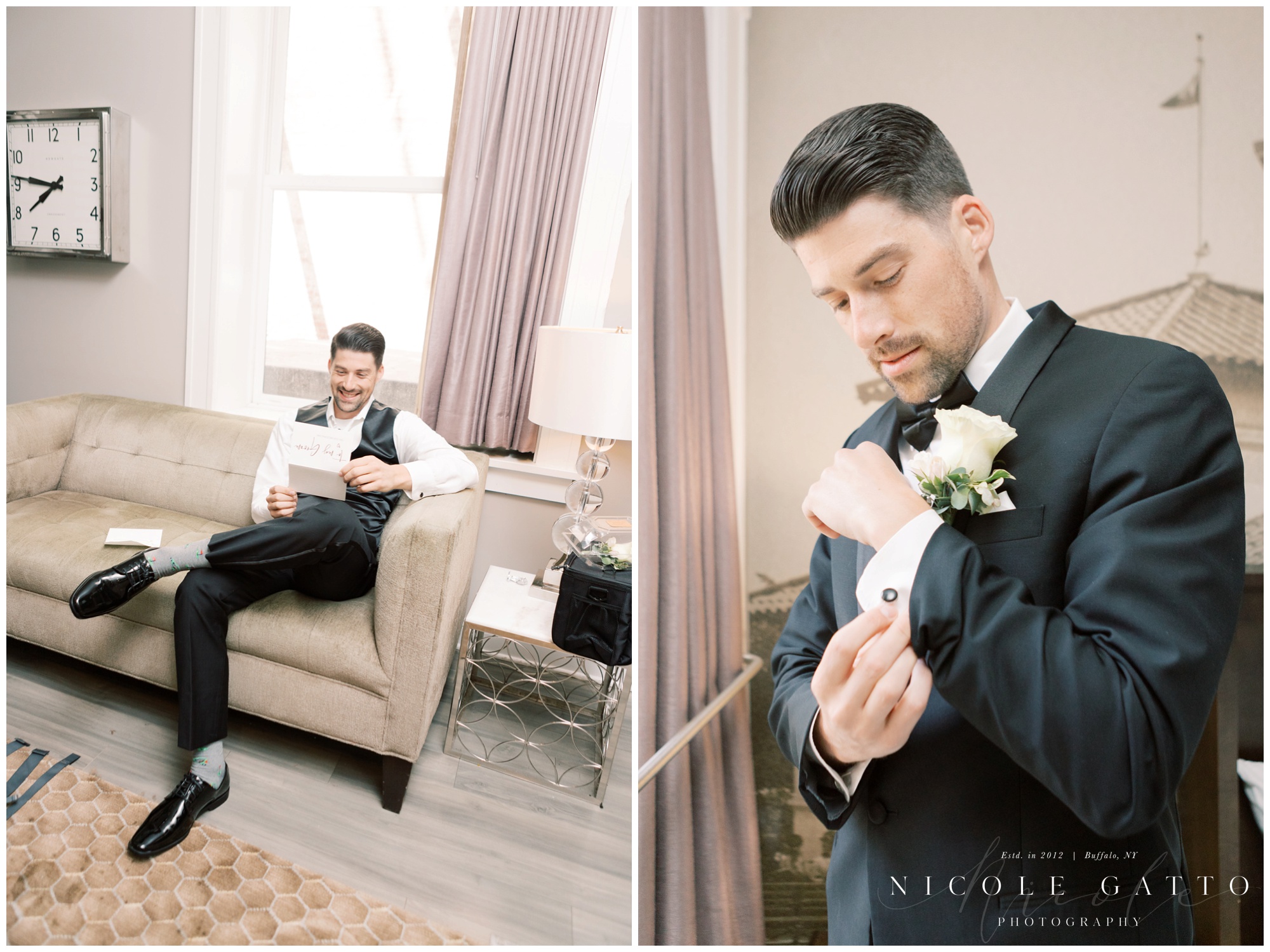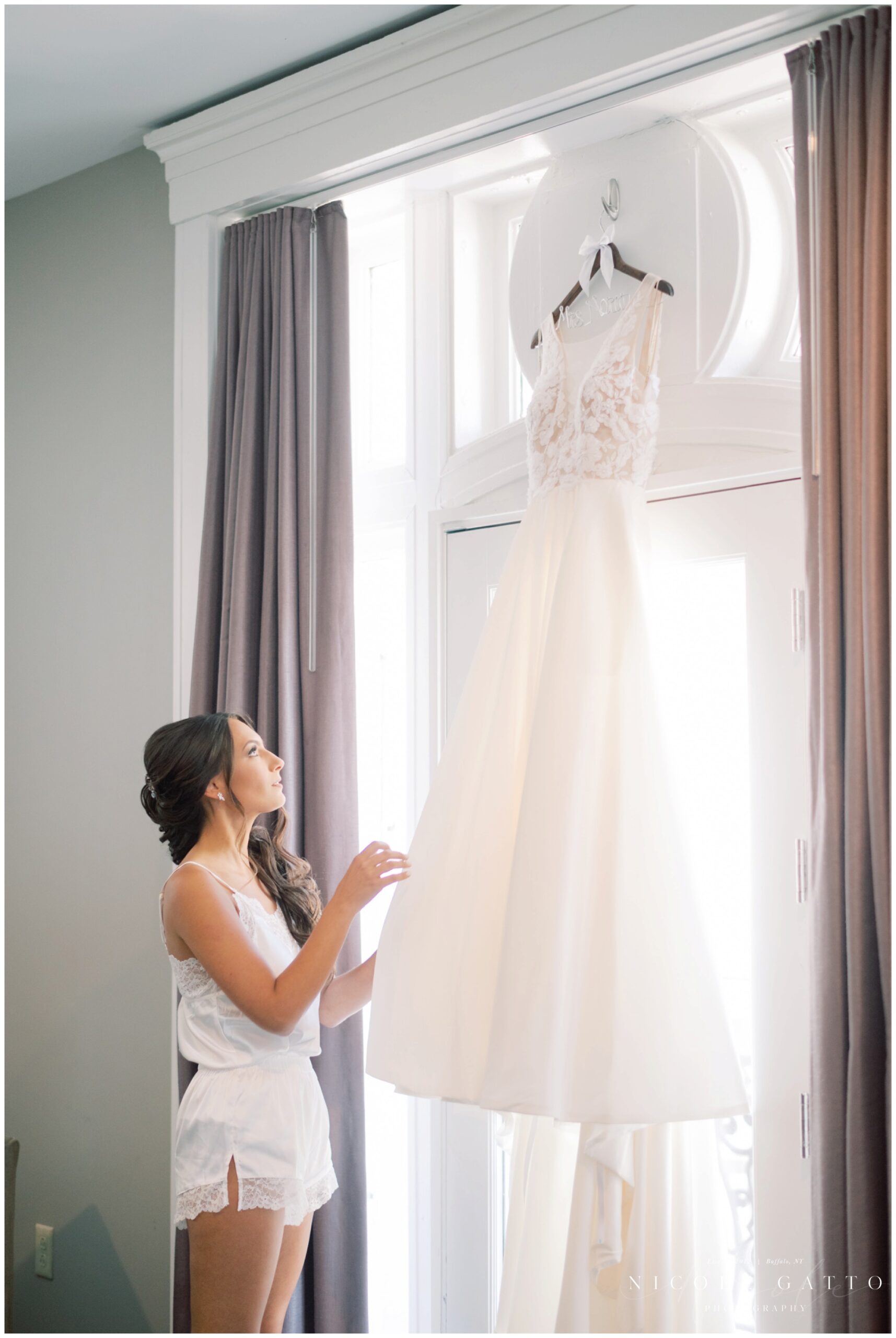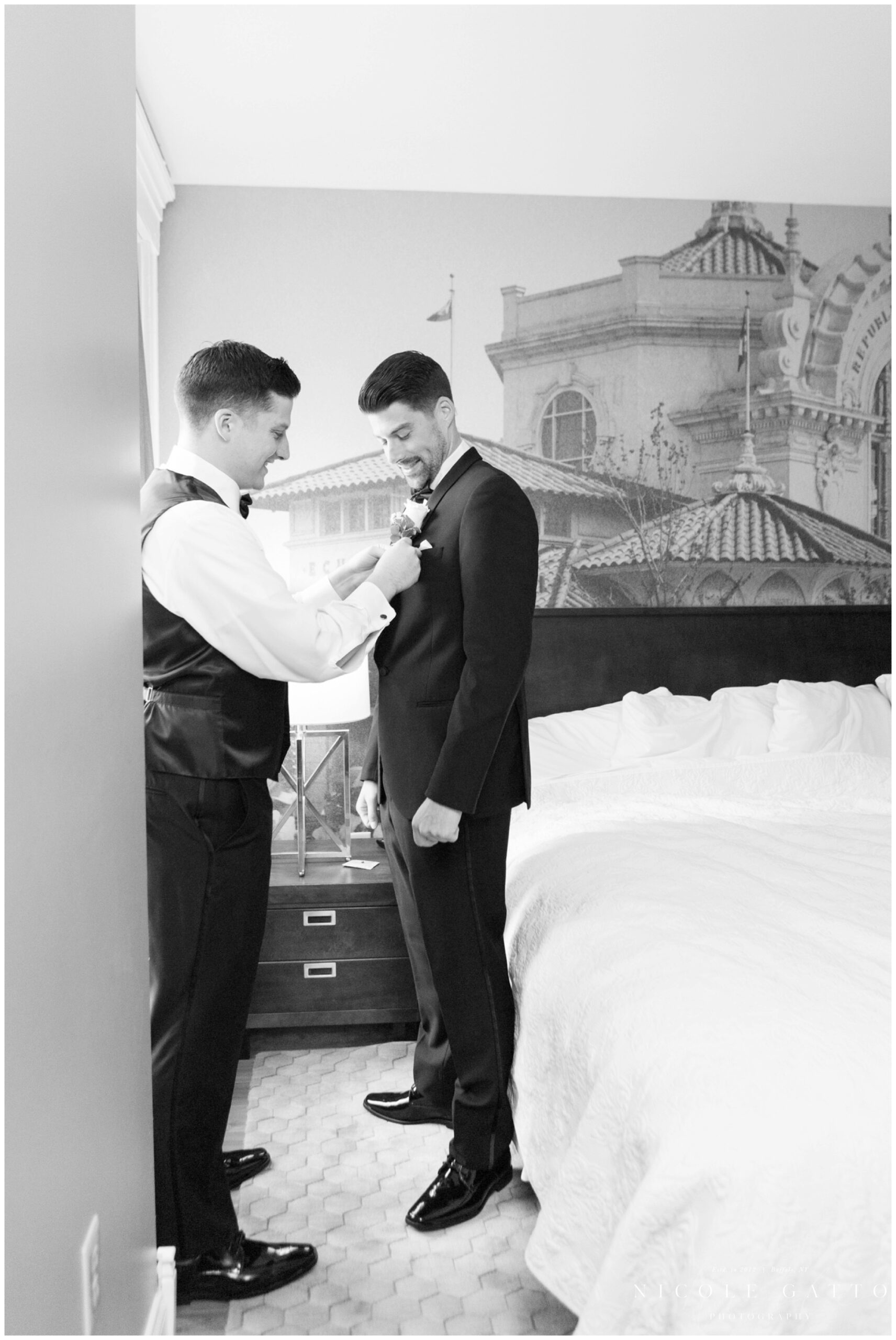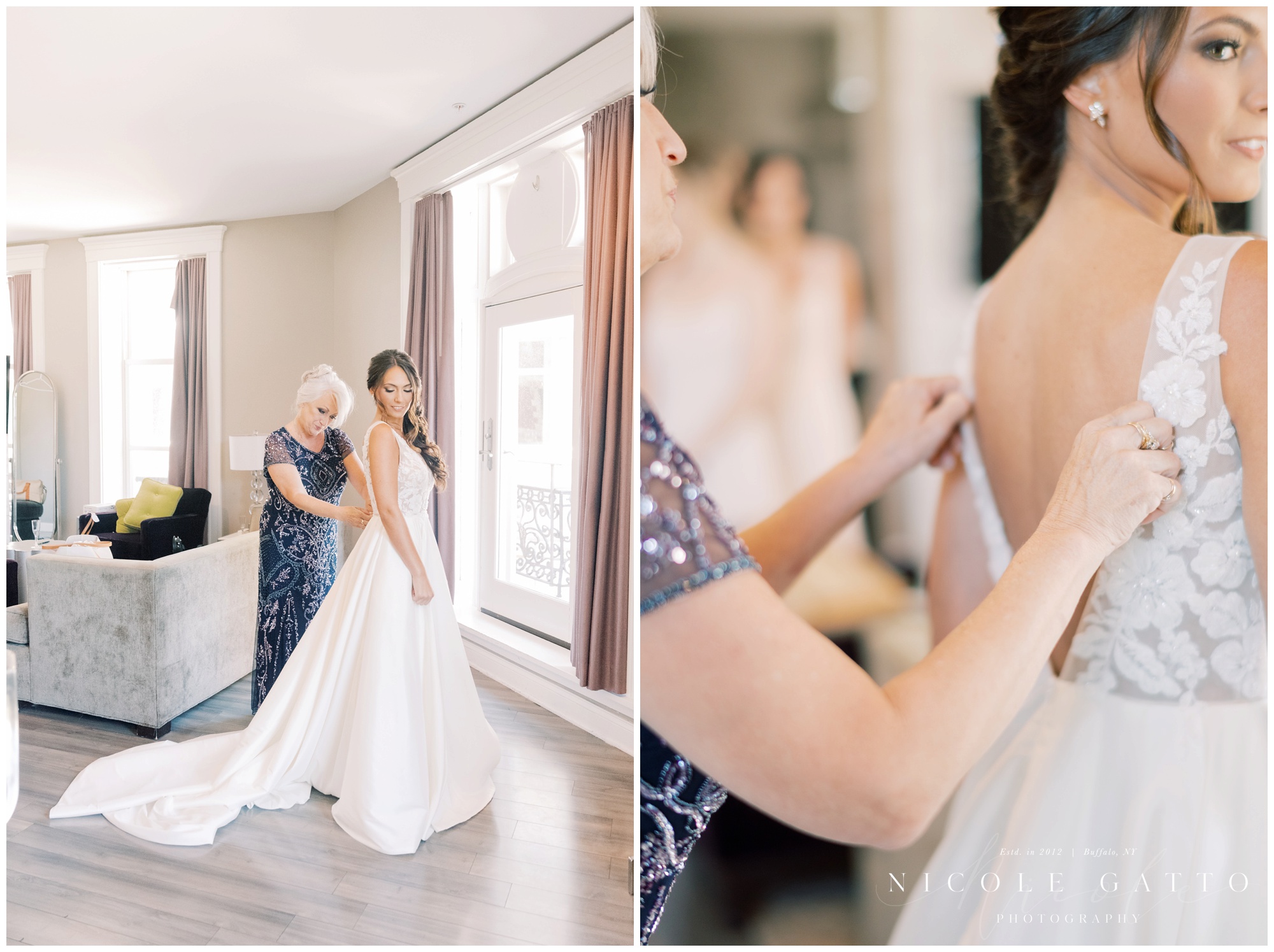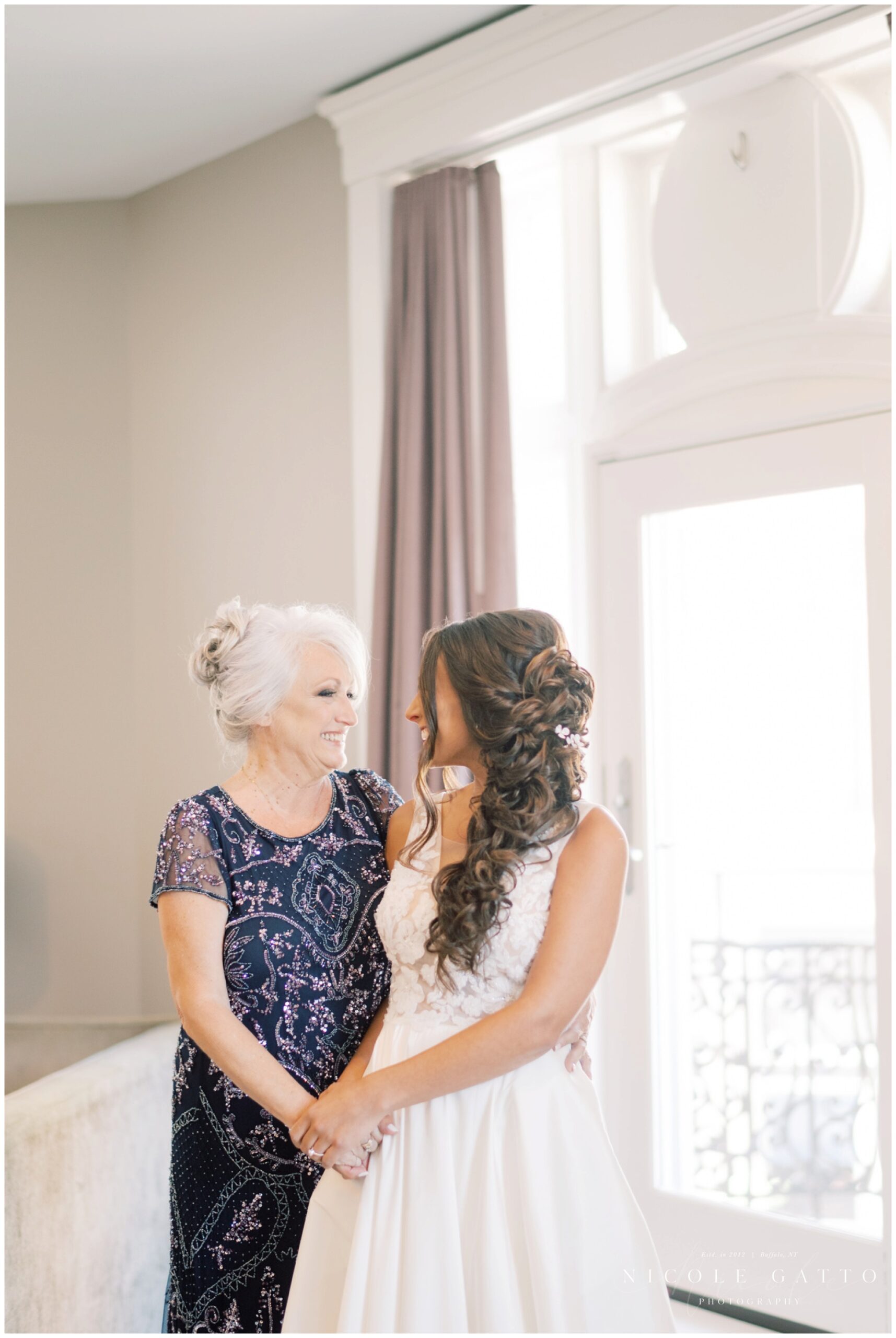 In order to enjoy the most out of their cocktail hour, the couple decided to do a first look right in Lafayette Square.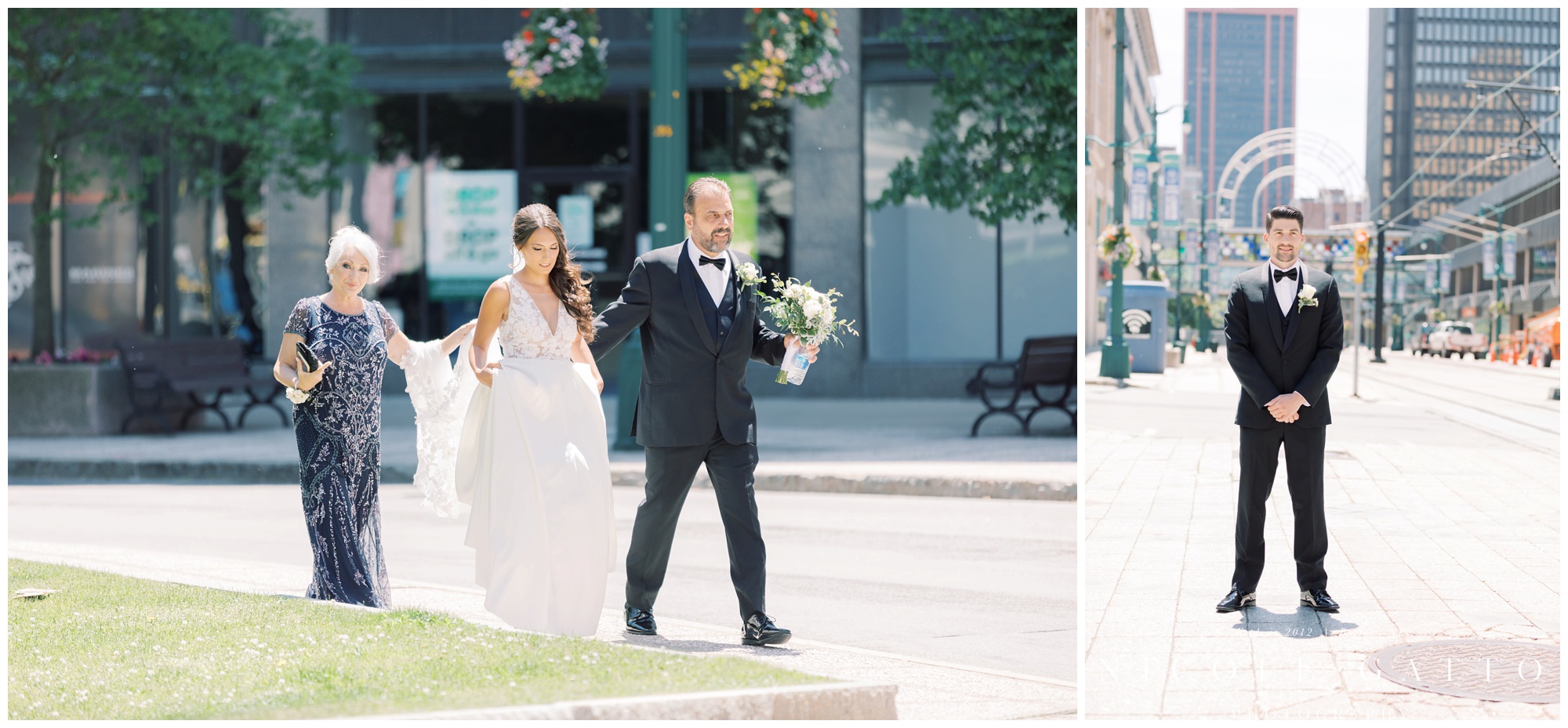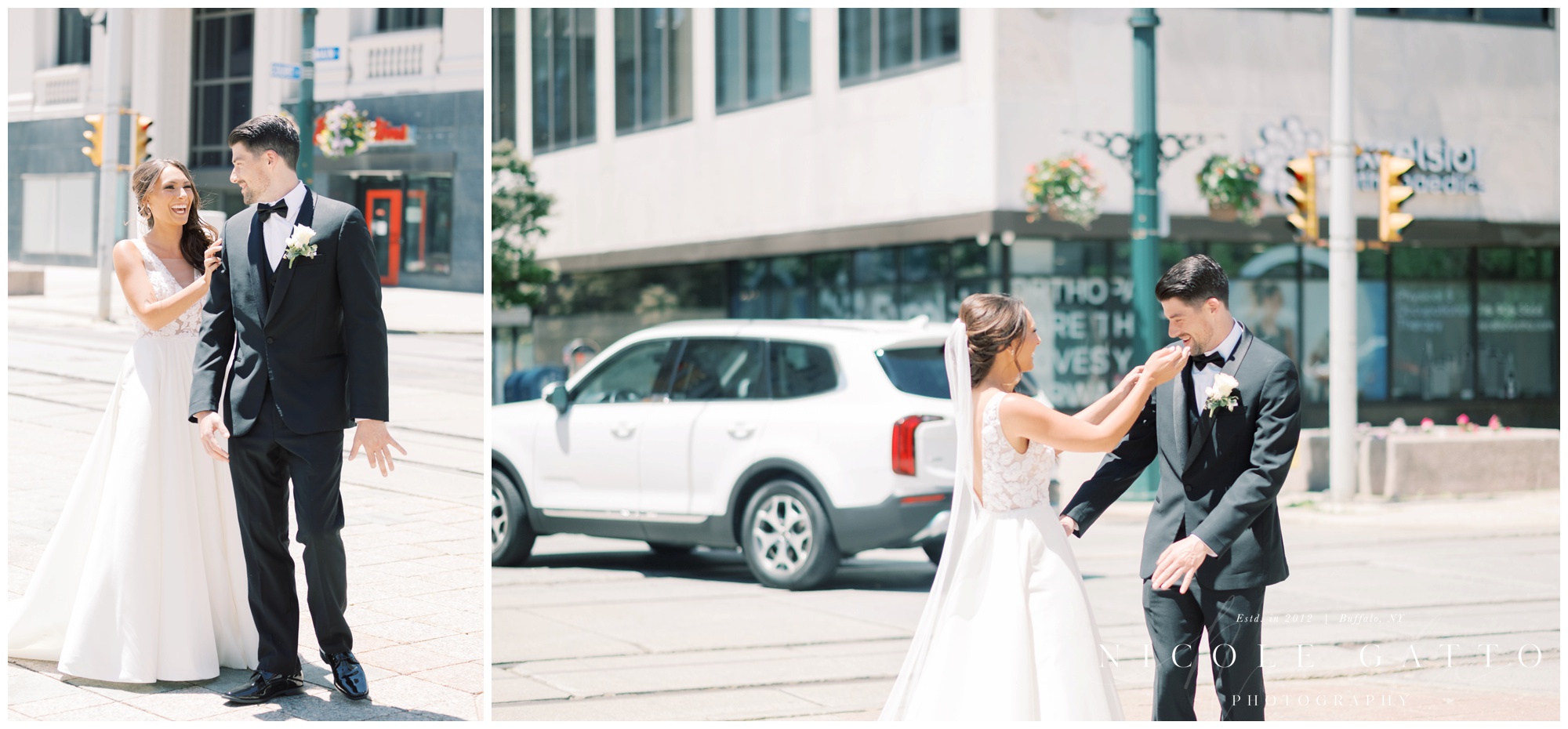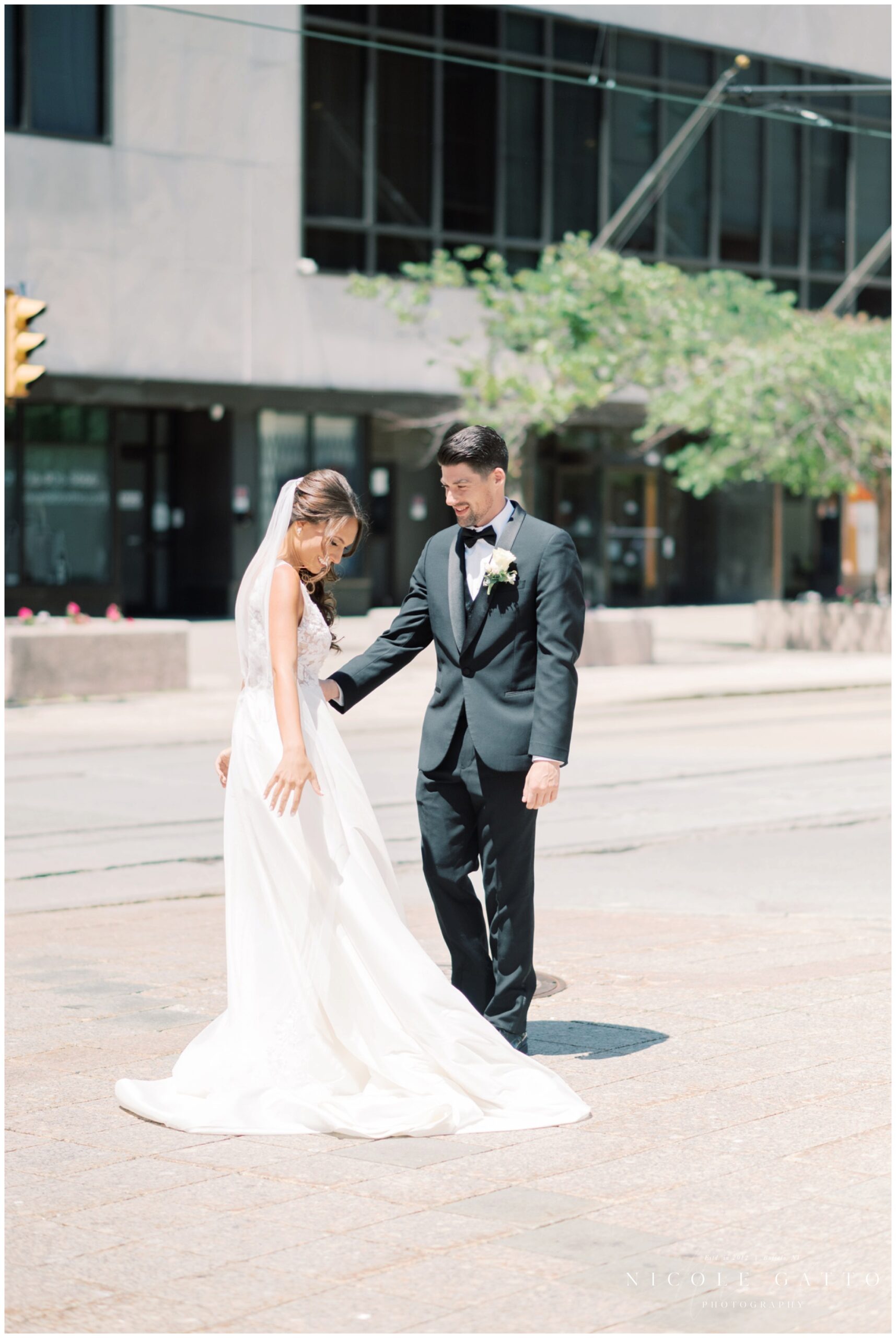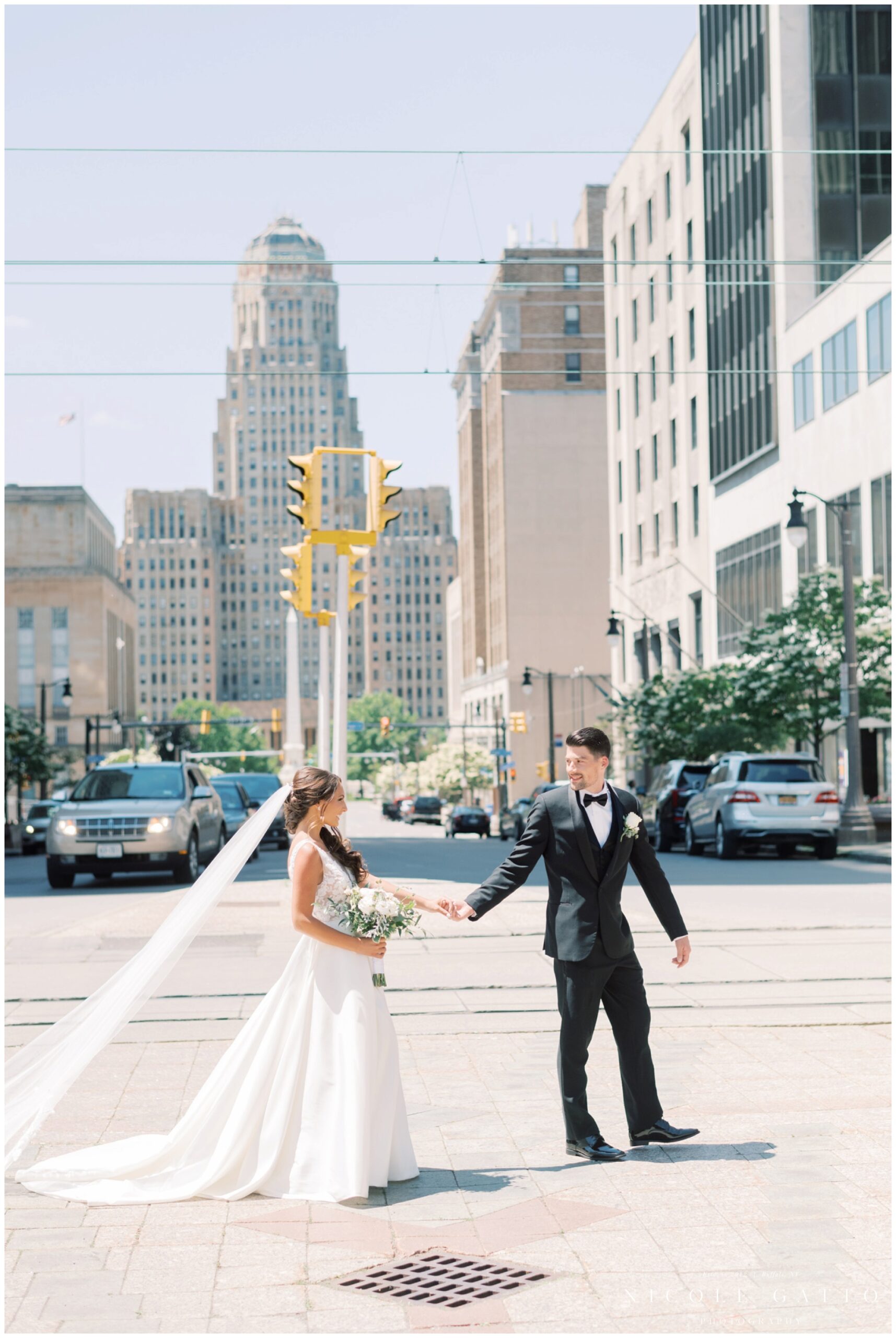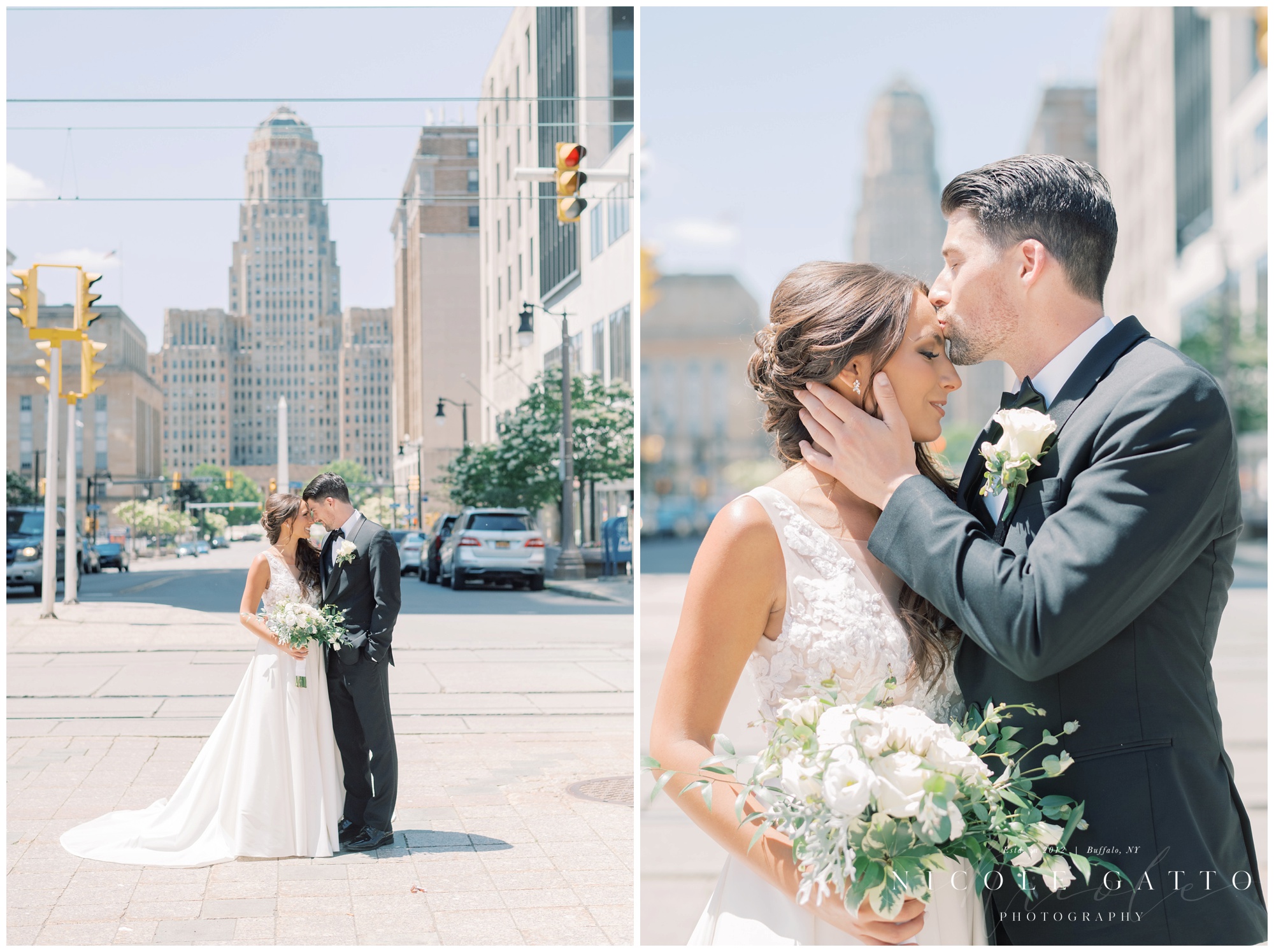 Afterward, we headed over to Shea's Buffalo to grab a few wedding portraits there.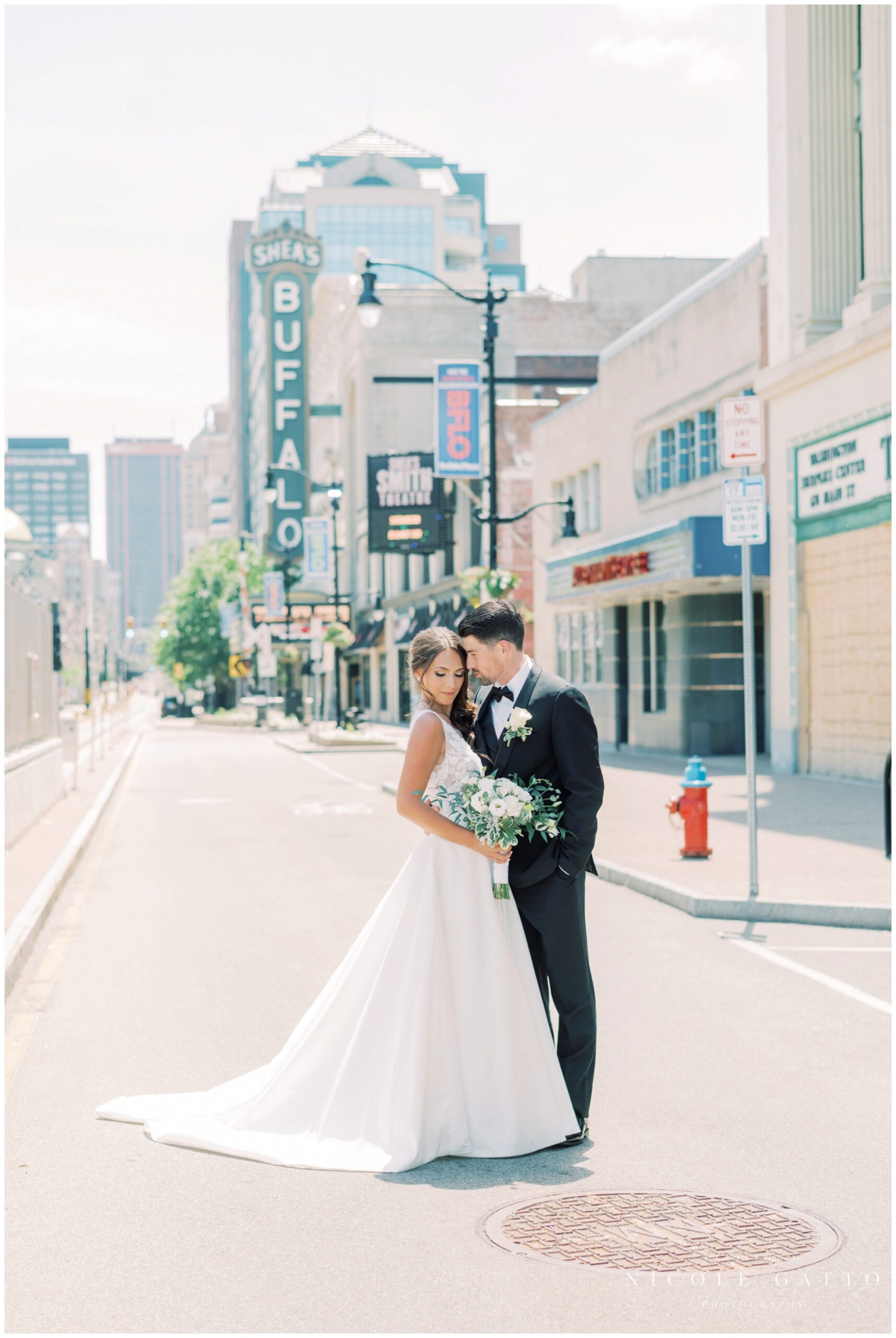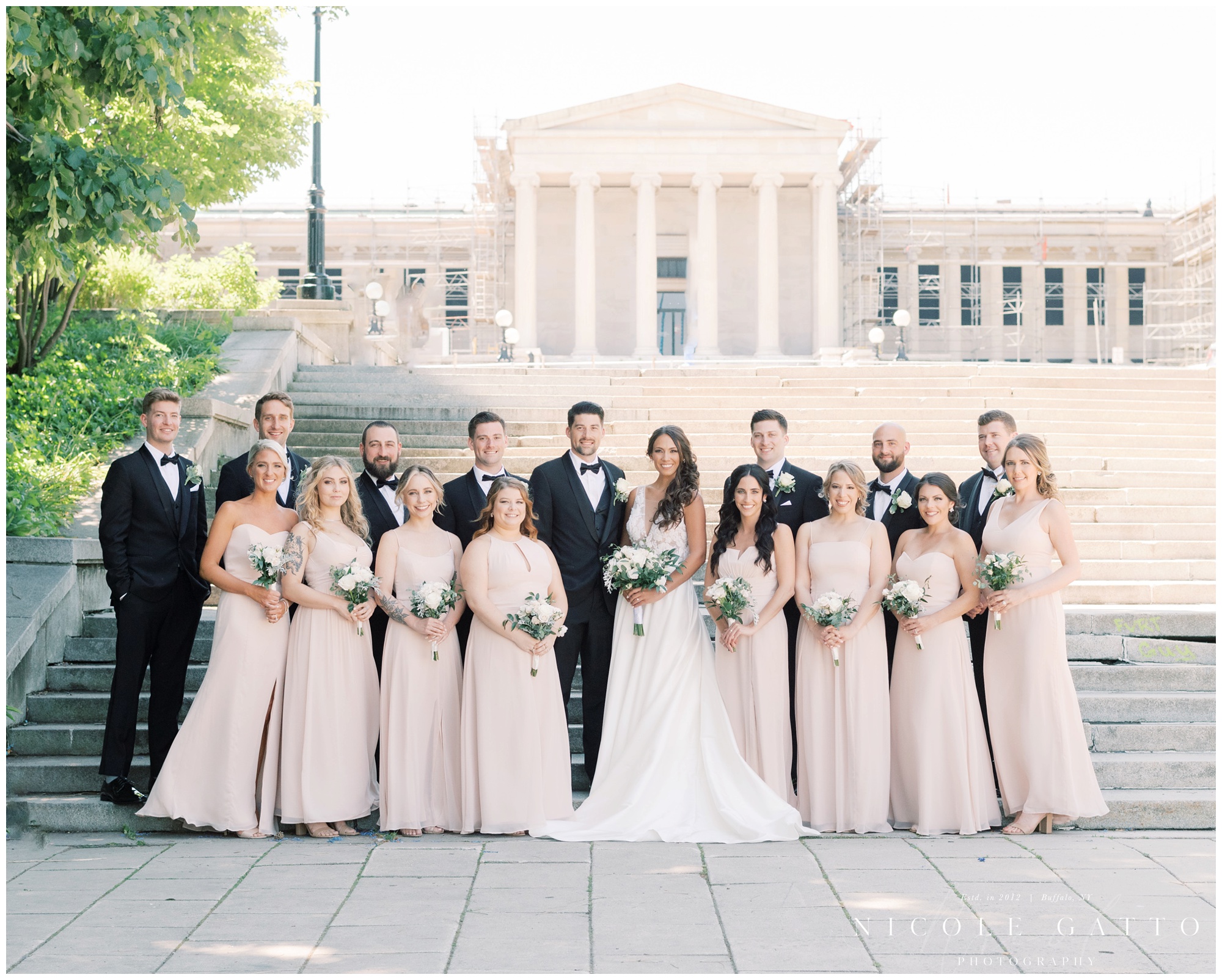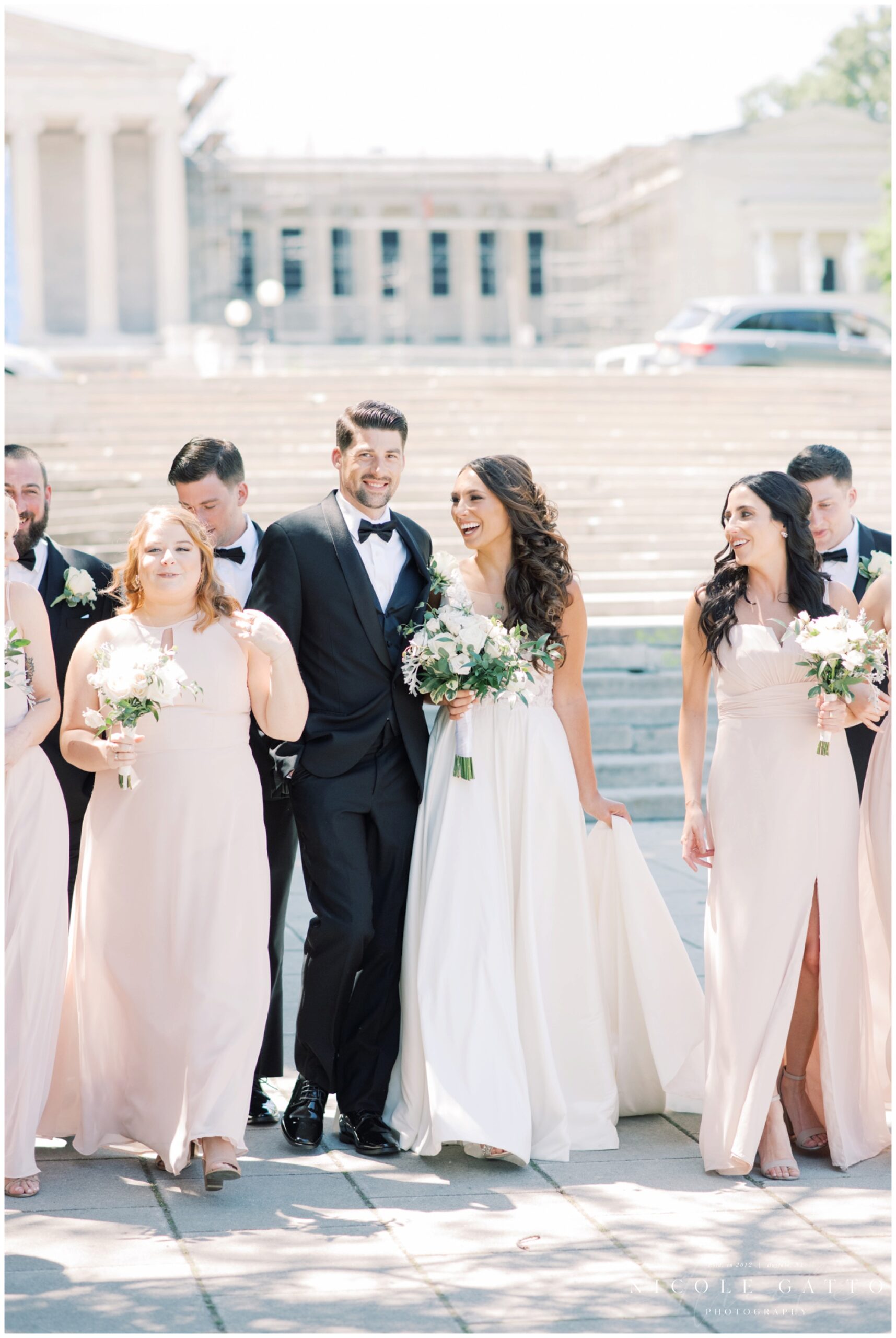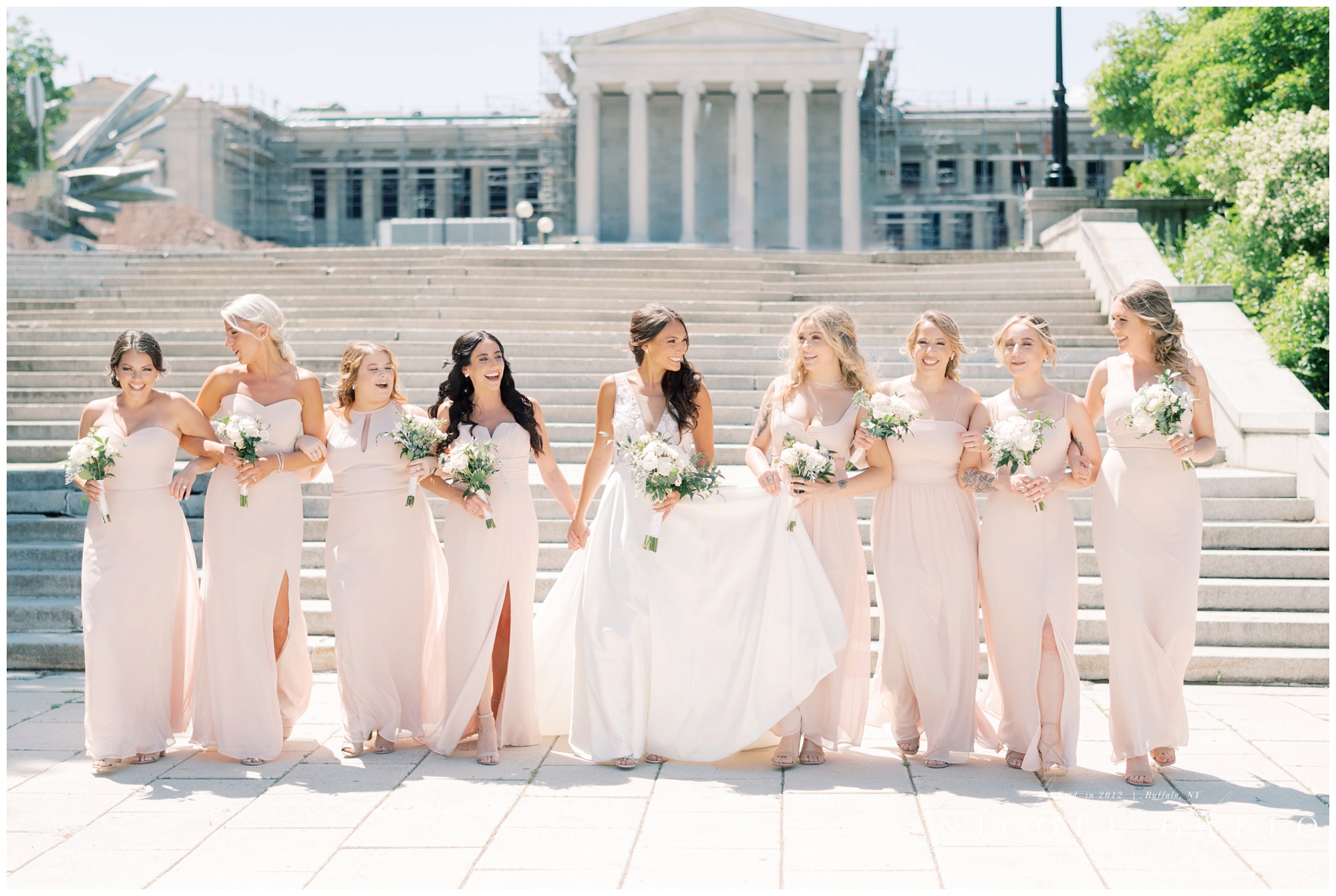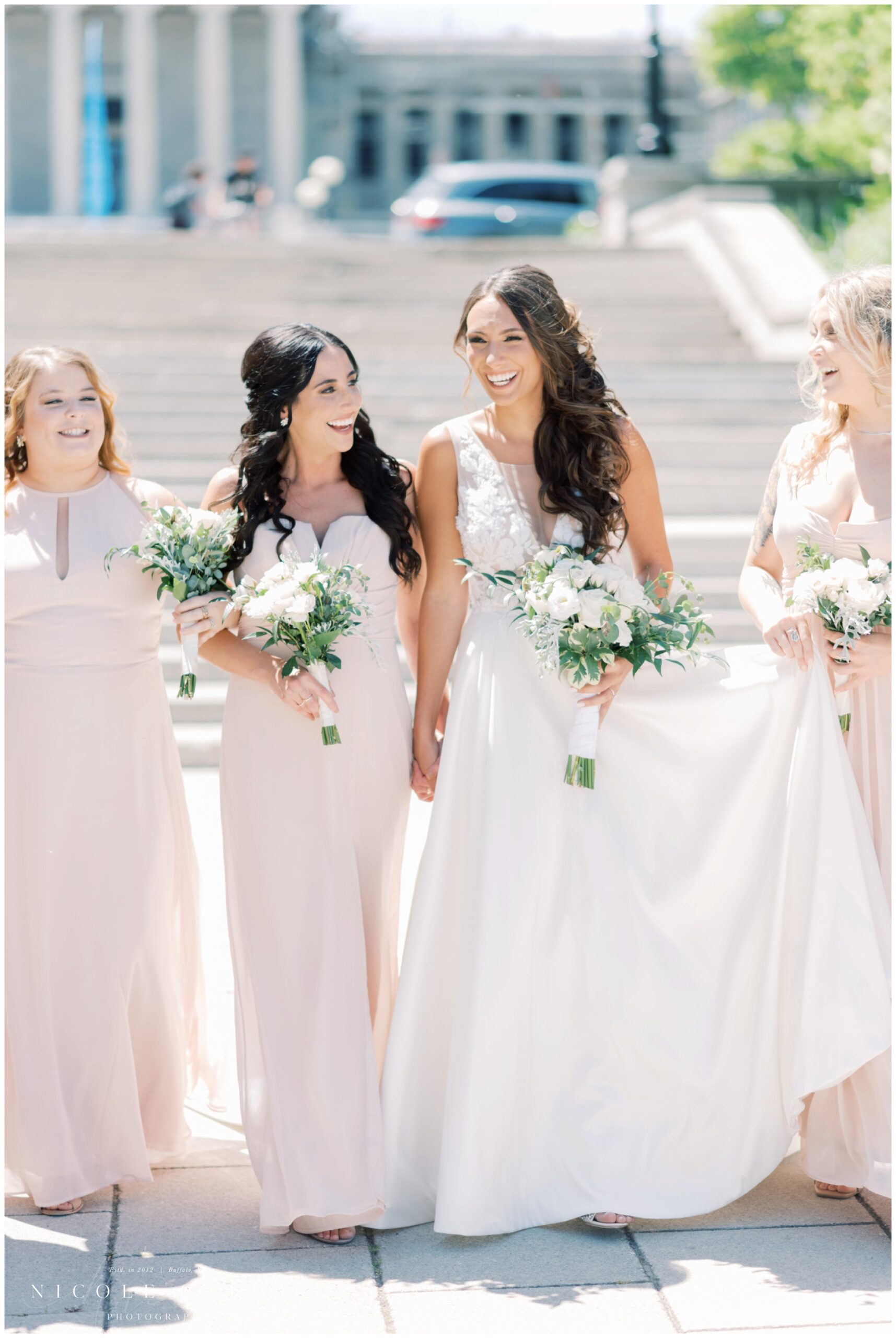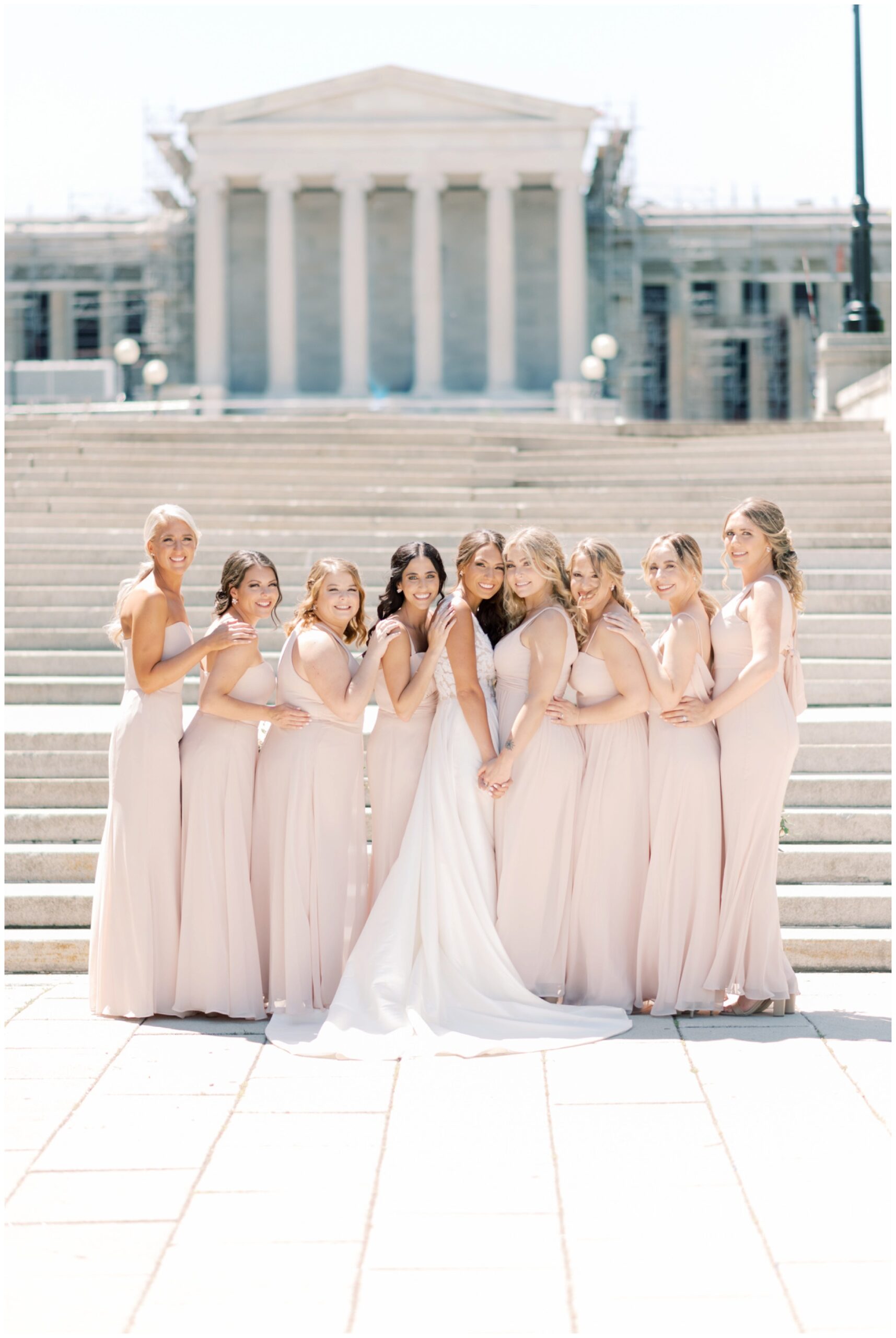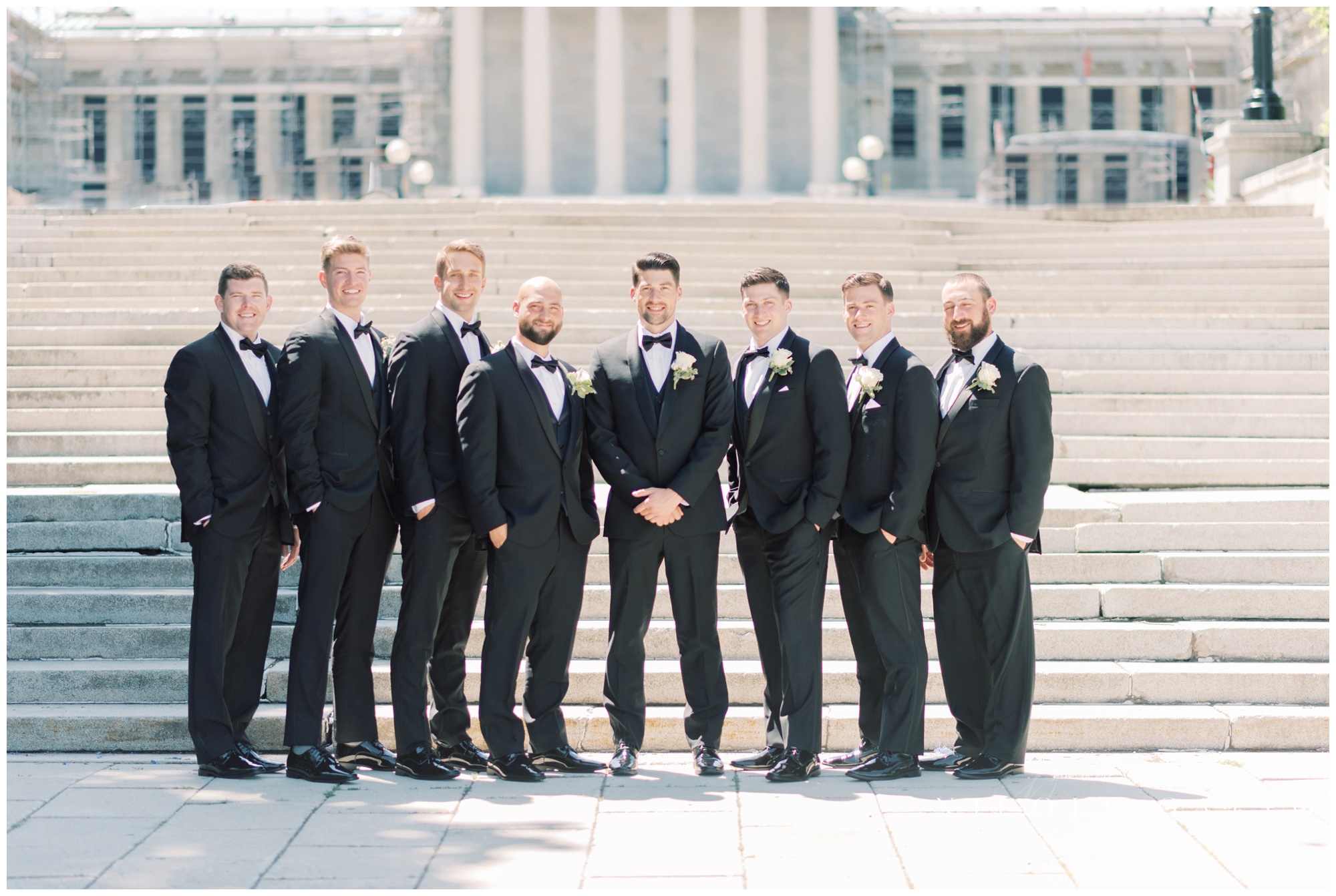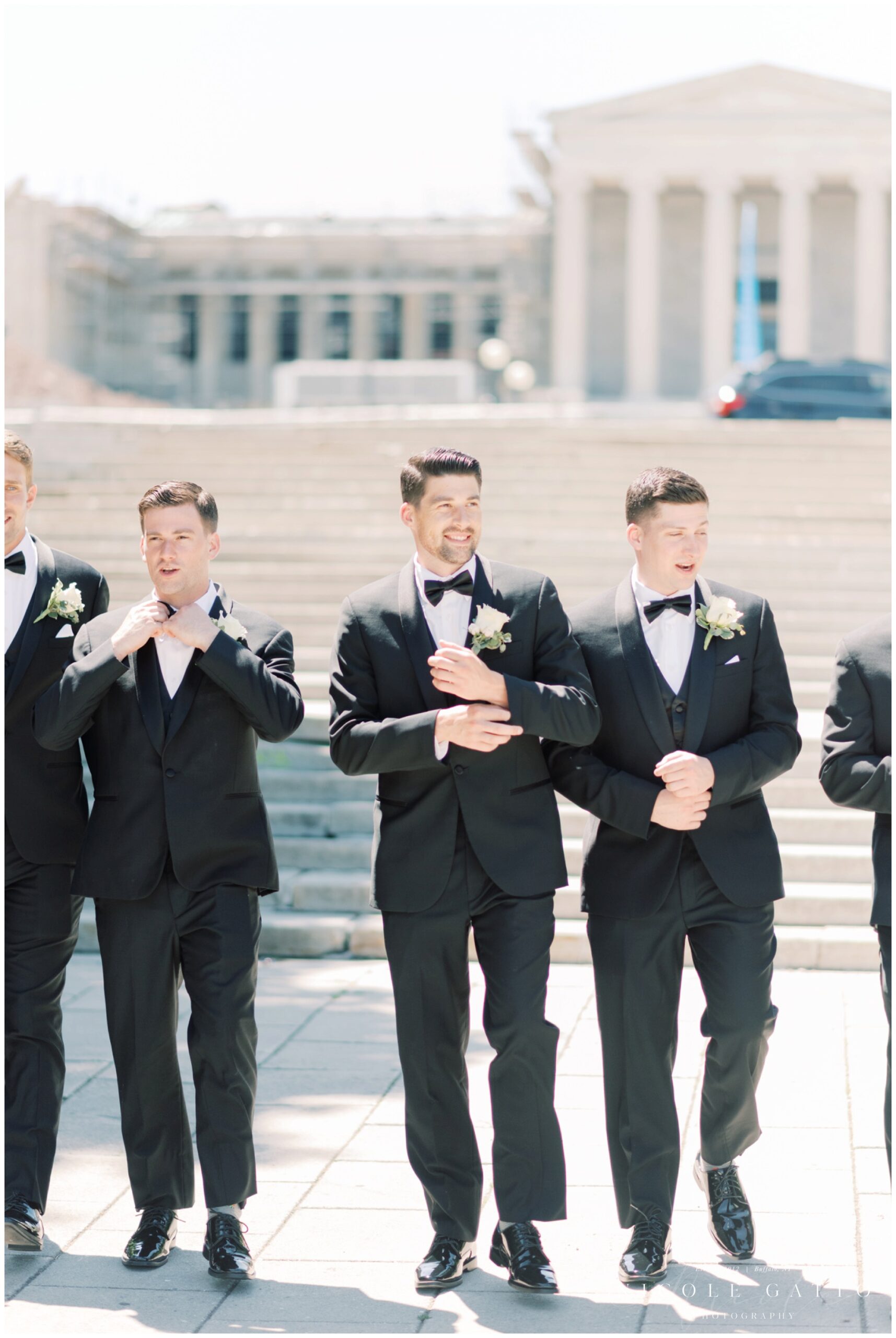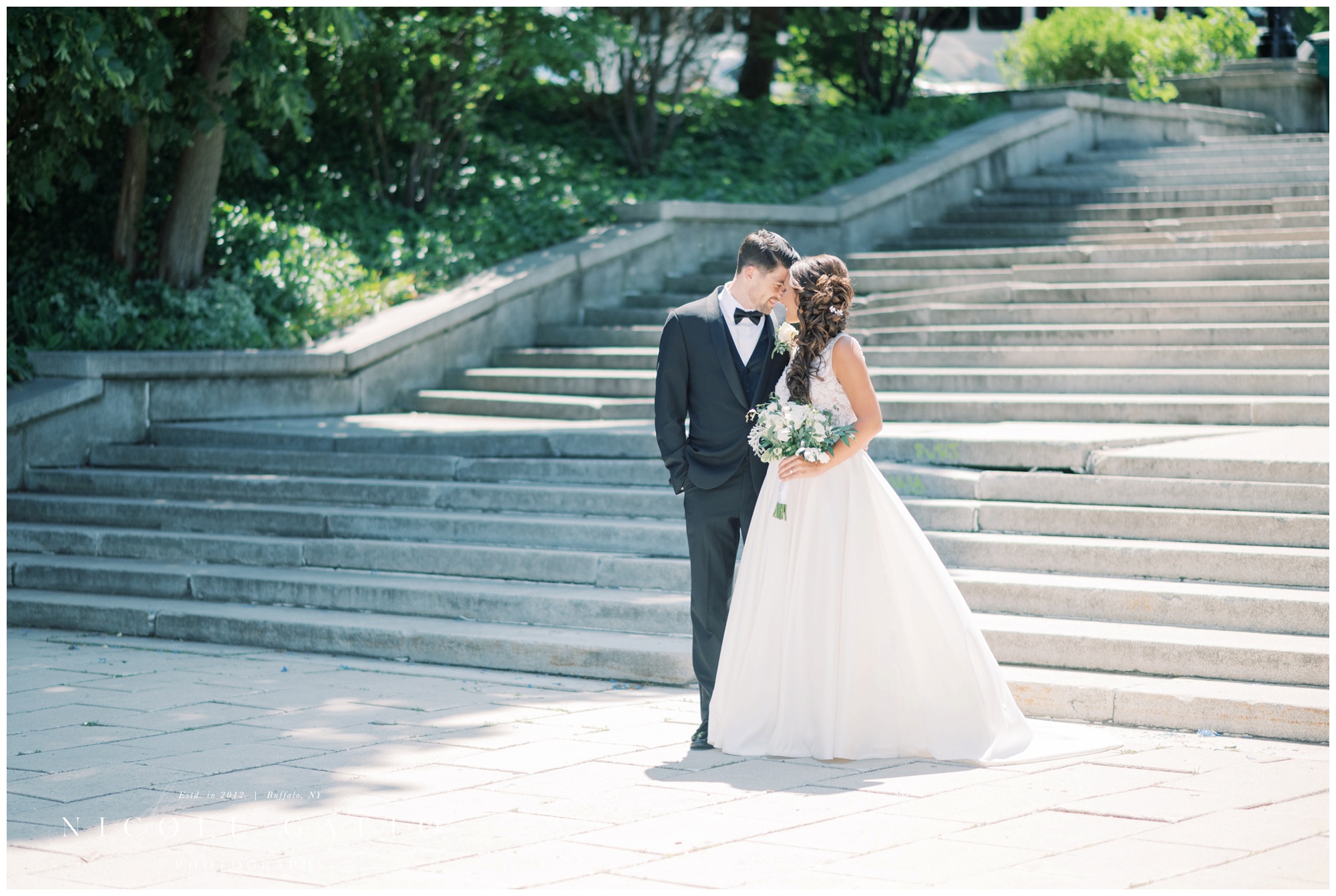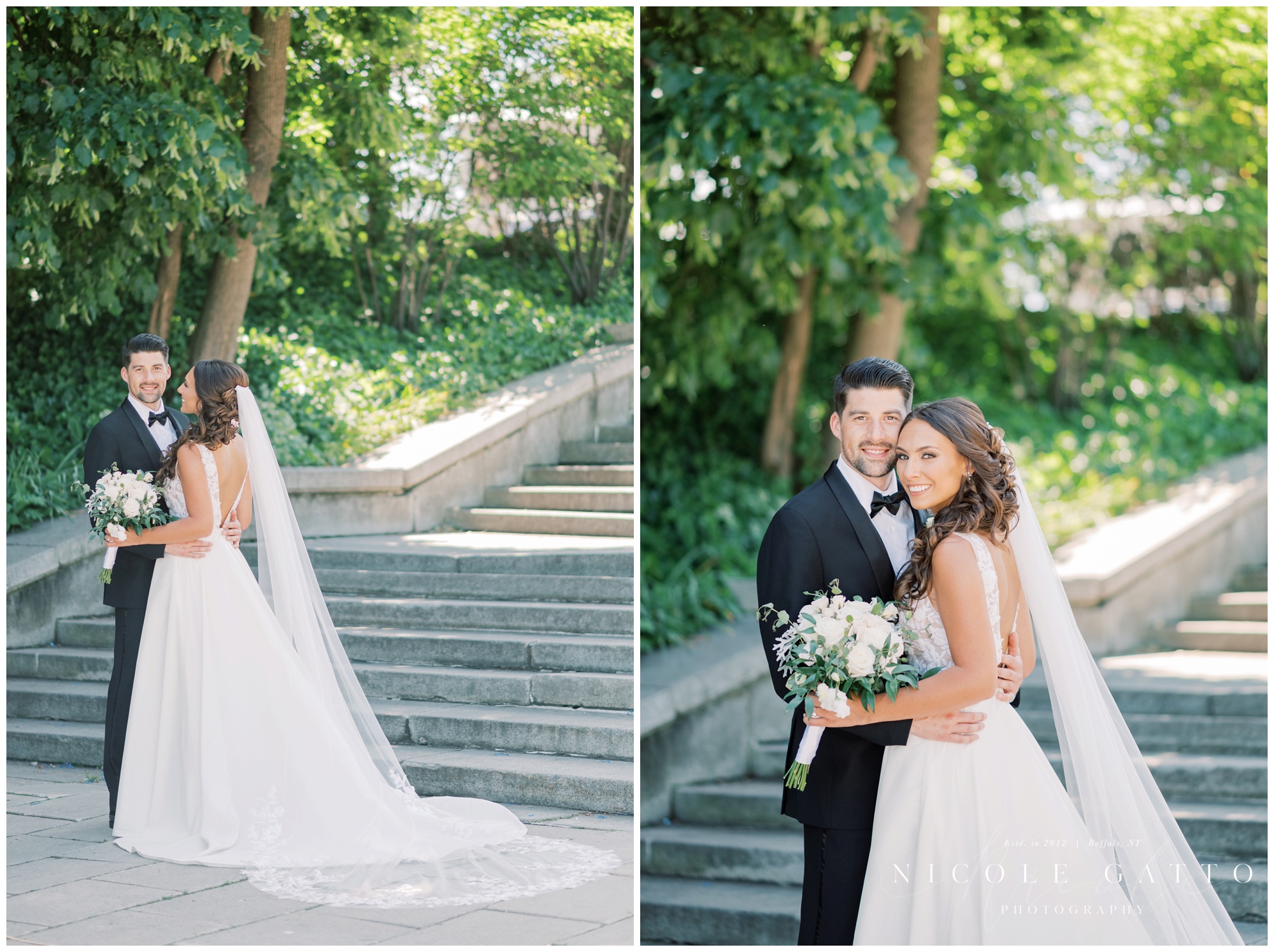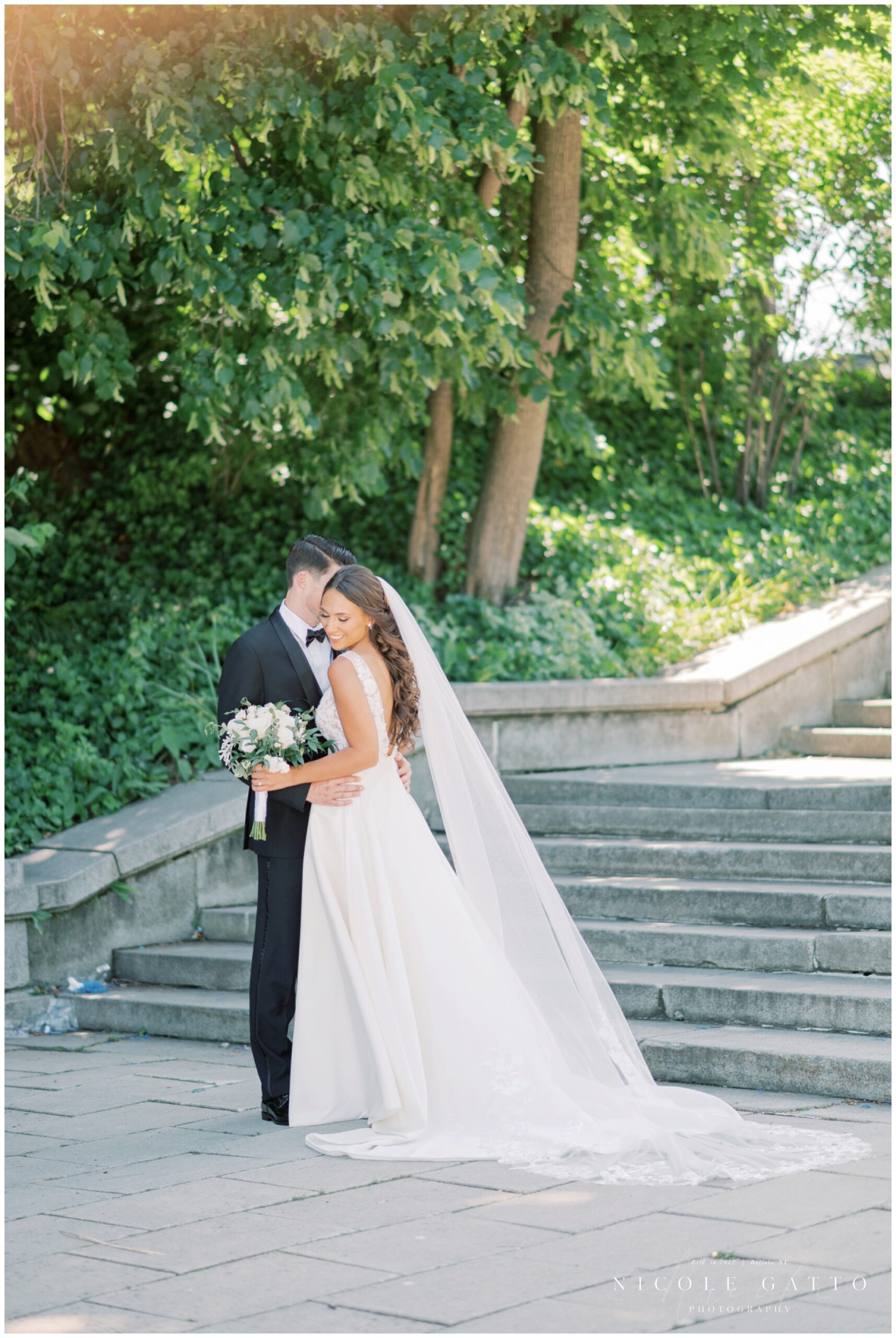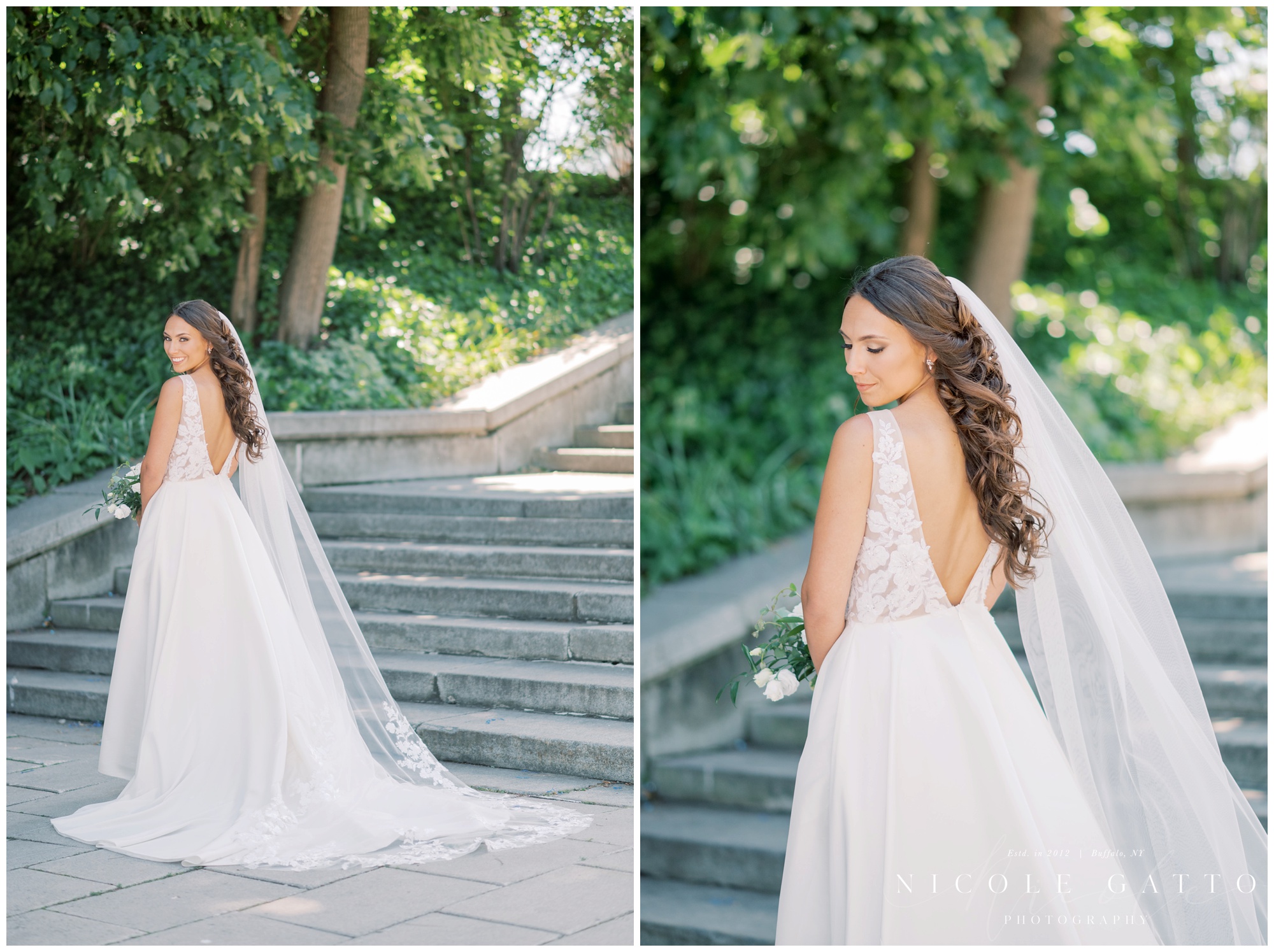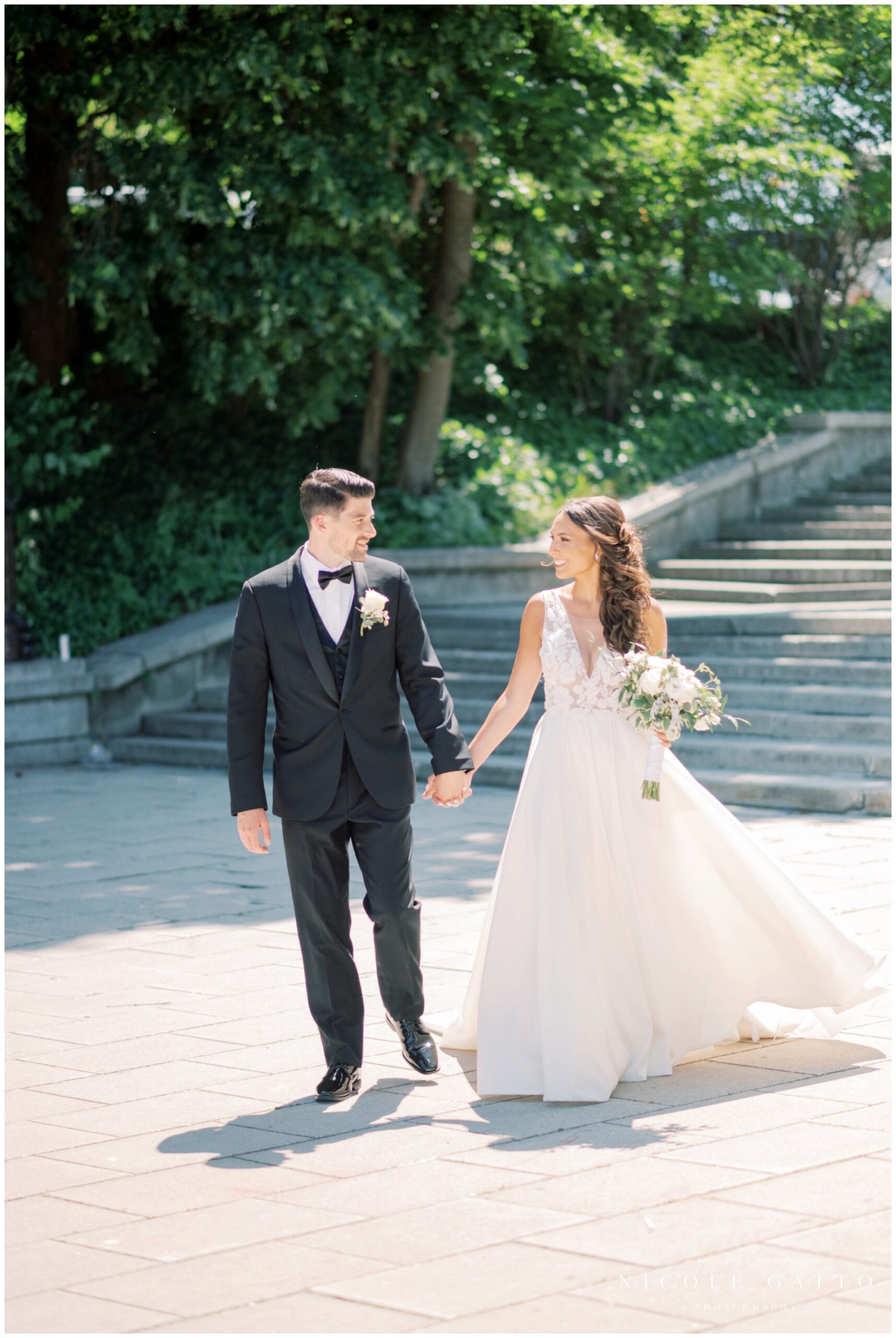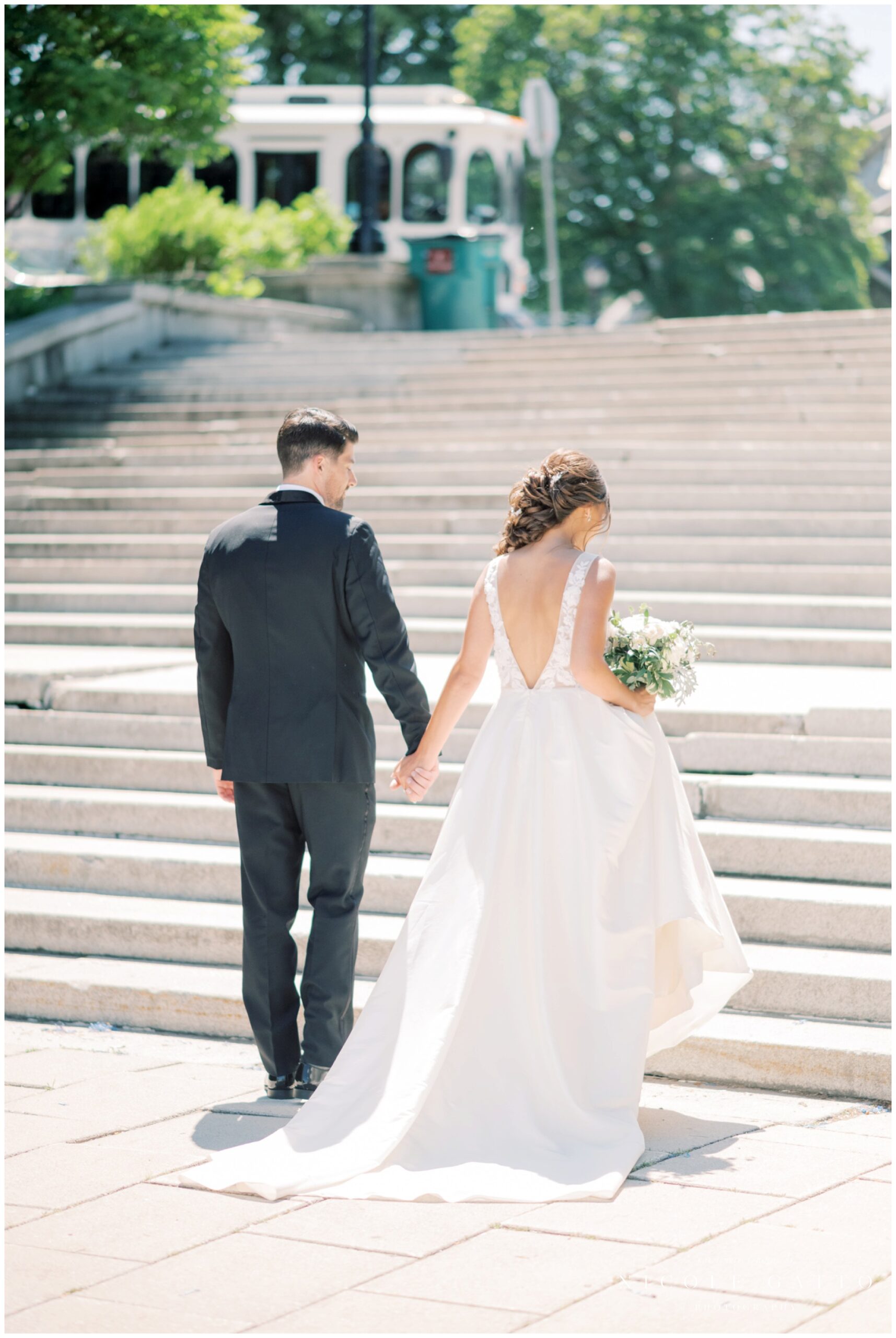 They really wanted to make sure that we had enough time to incorporate the waterfront in Buffalo.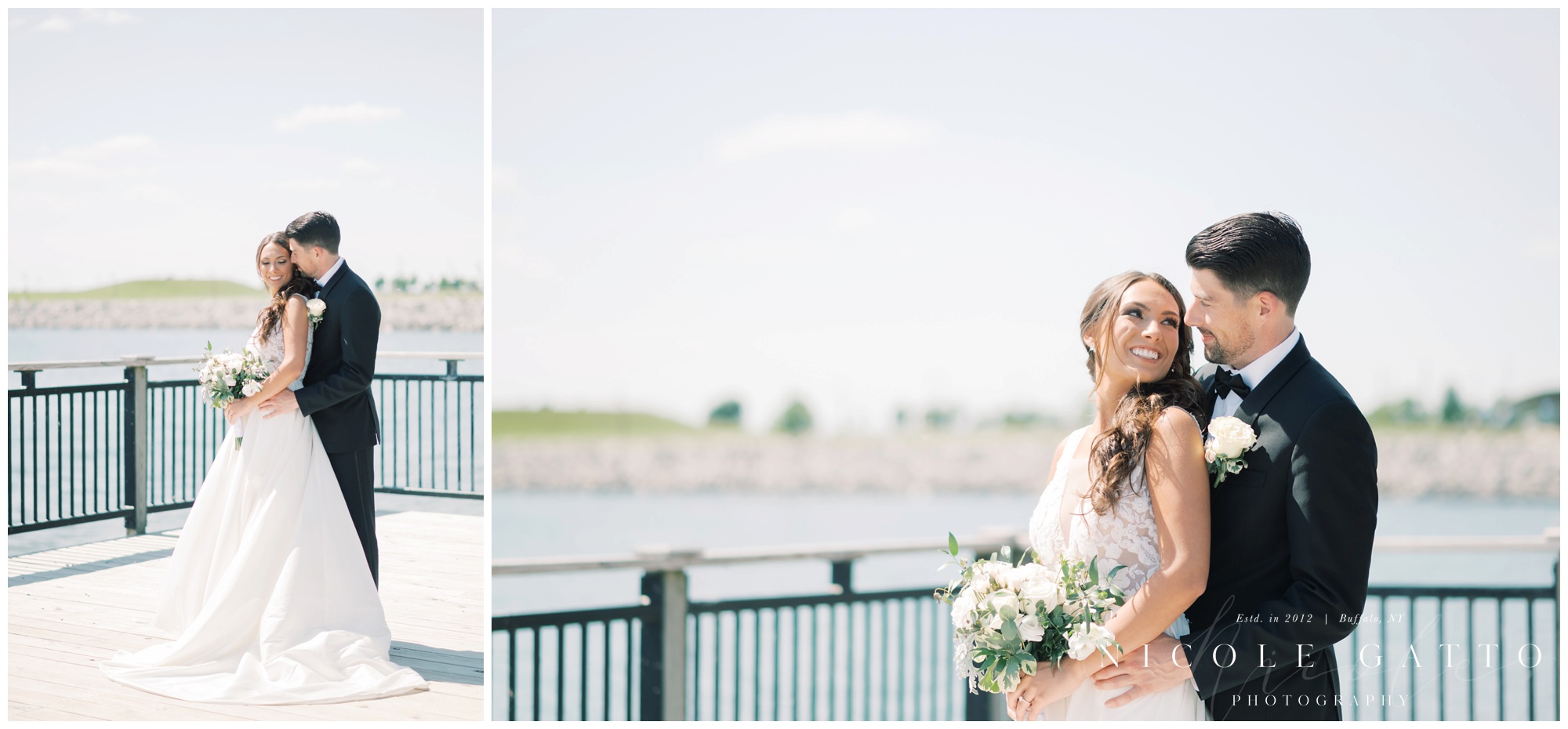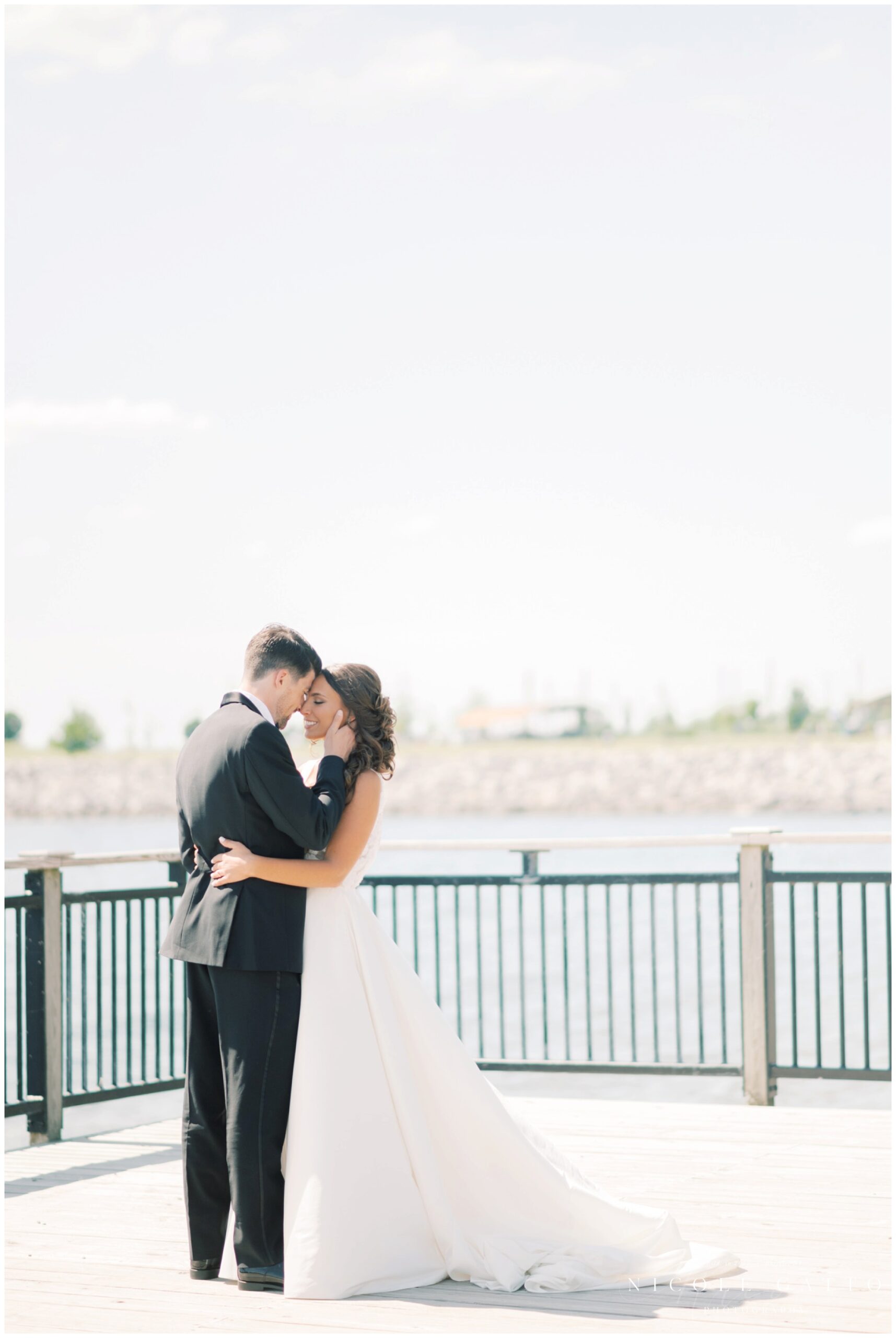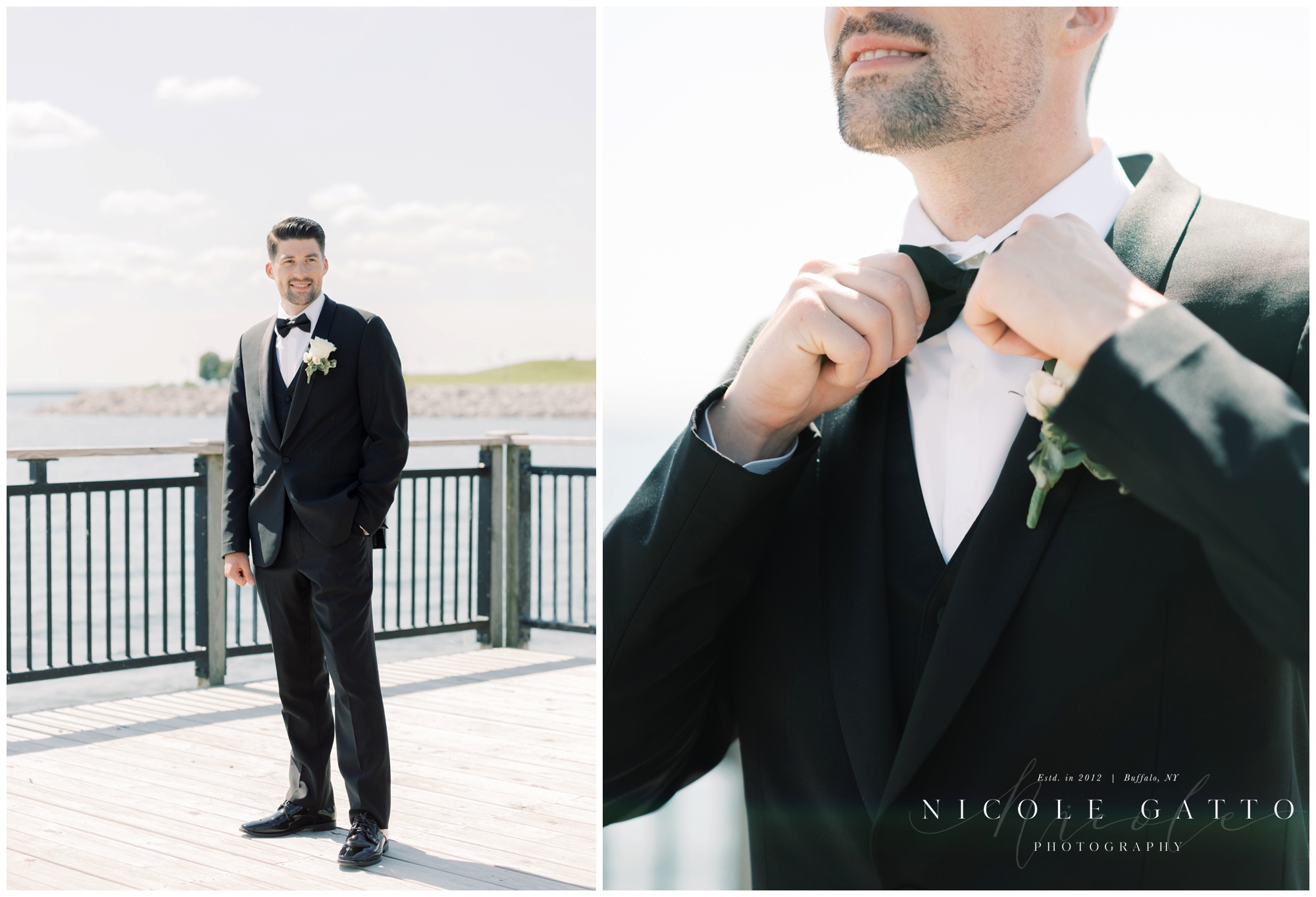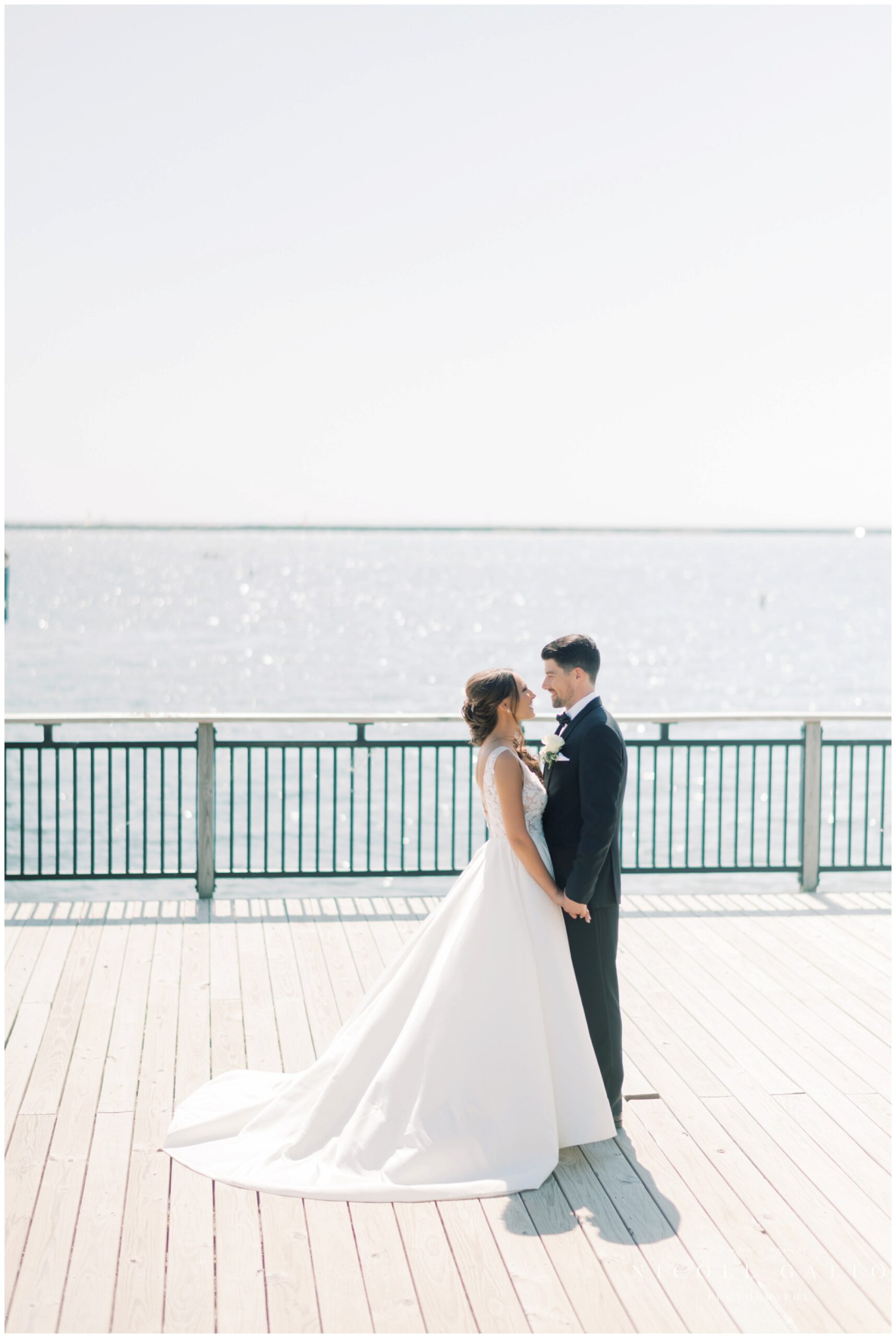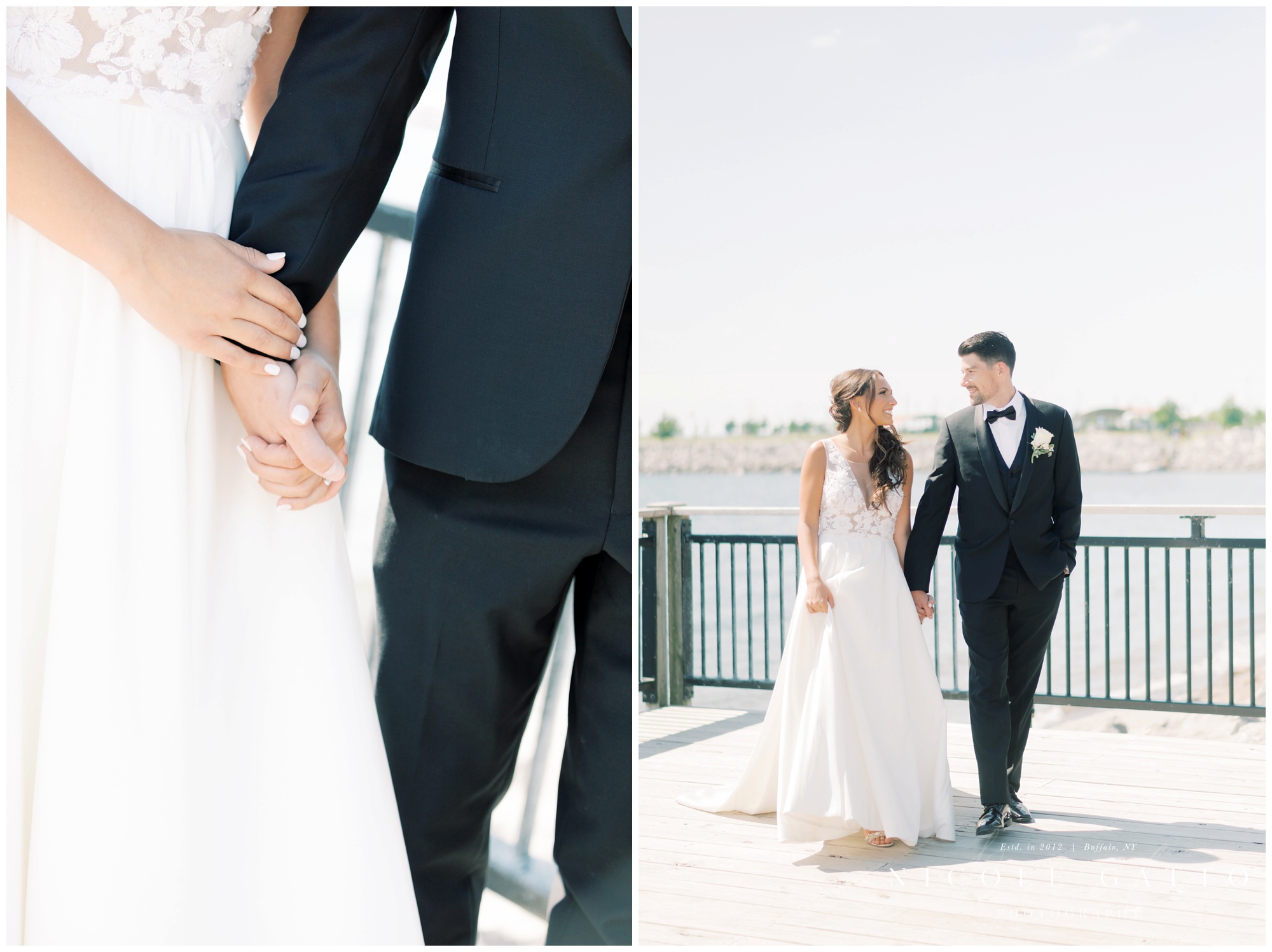 The Hotel Lafayatees Marquis ballroom is such a beautiful classic location for ceremonies and receptions.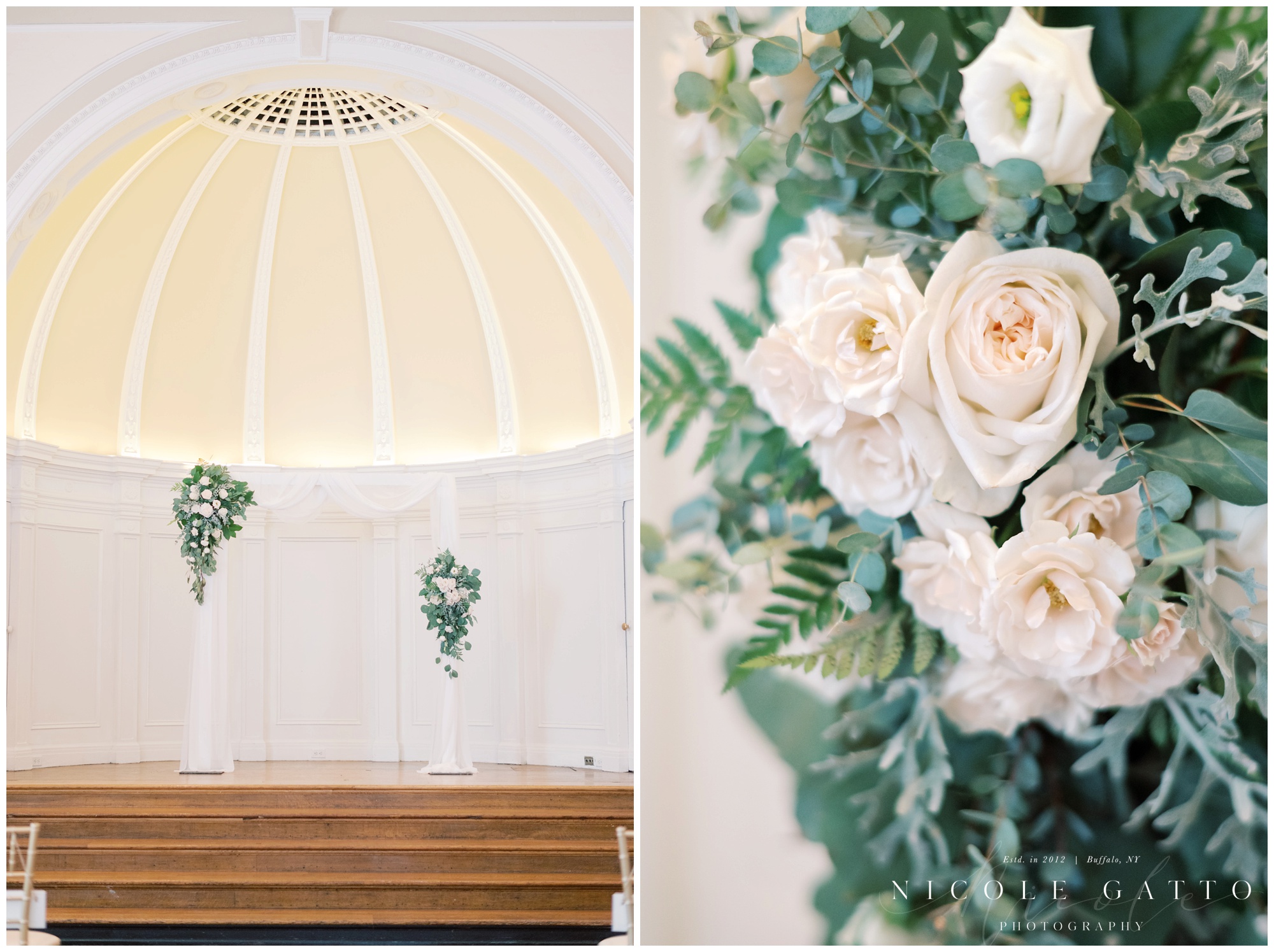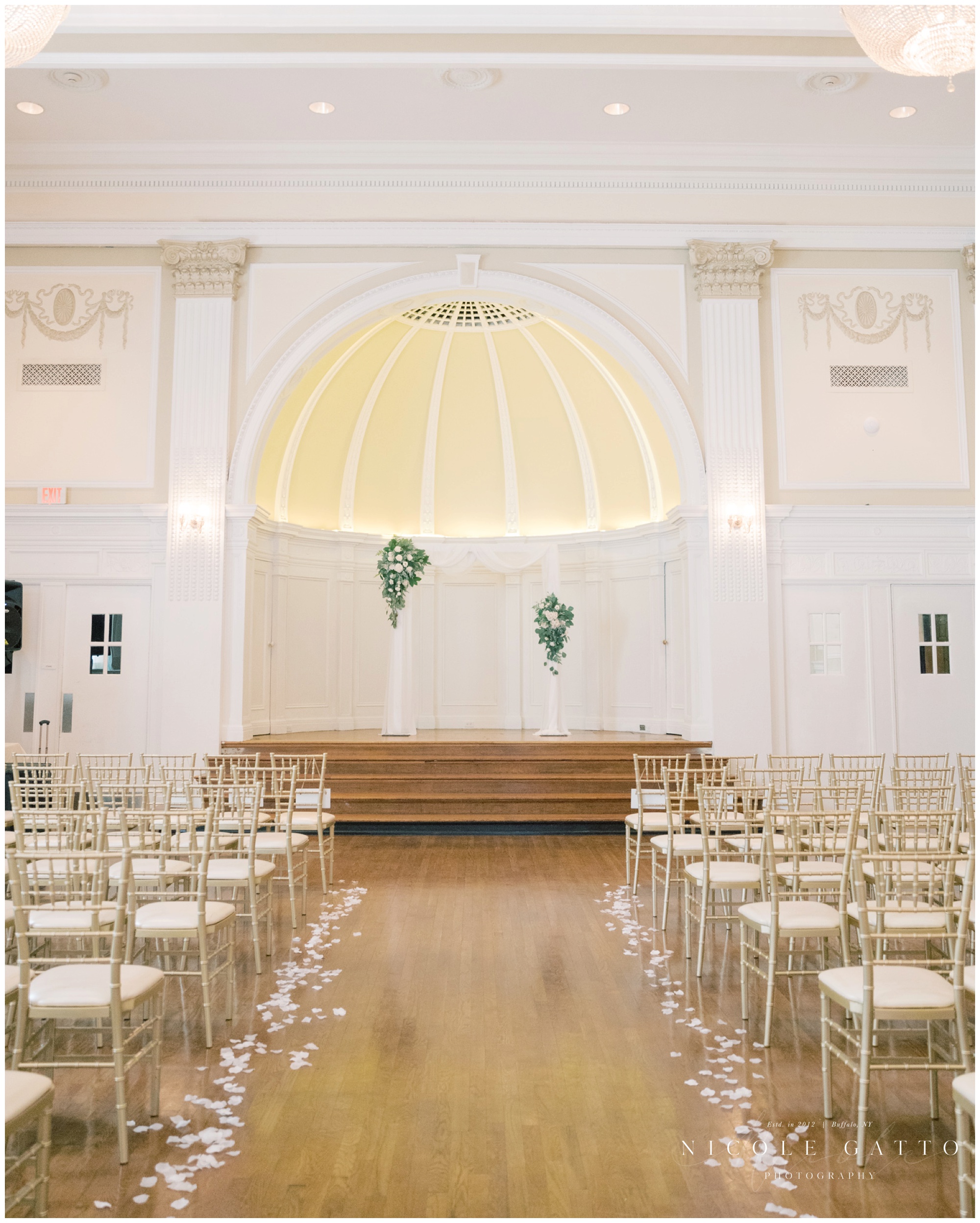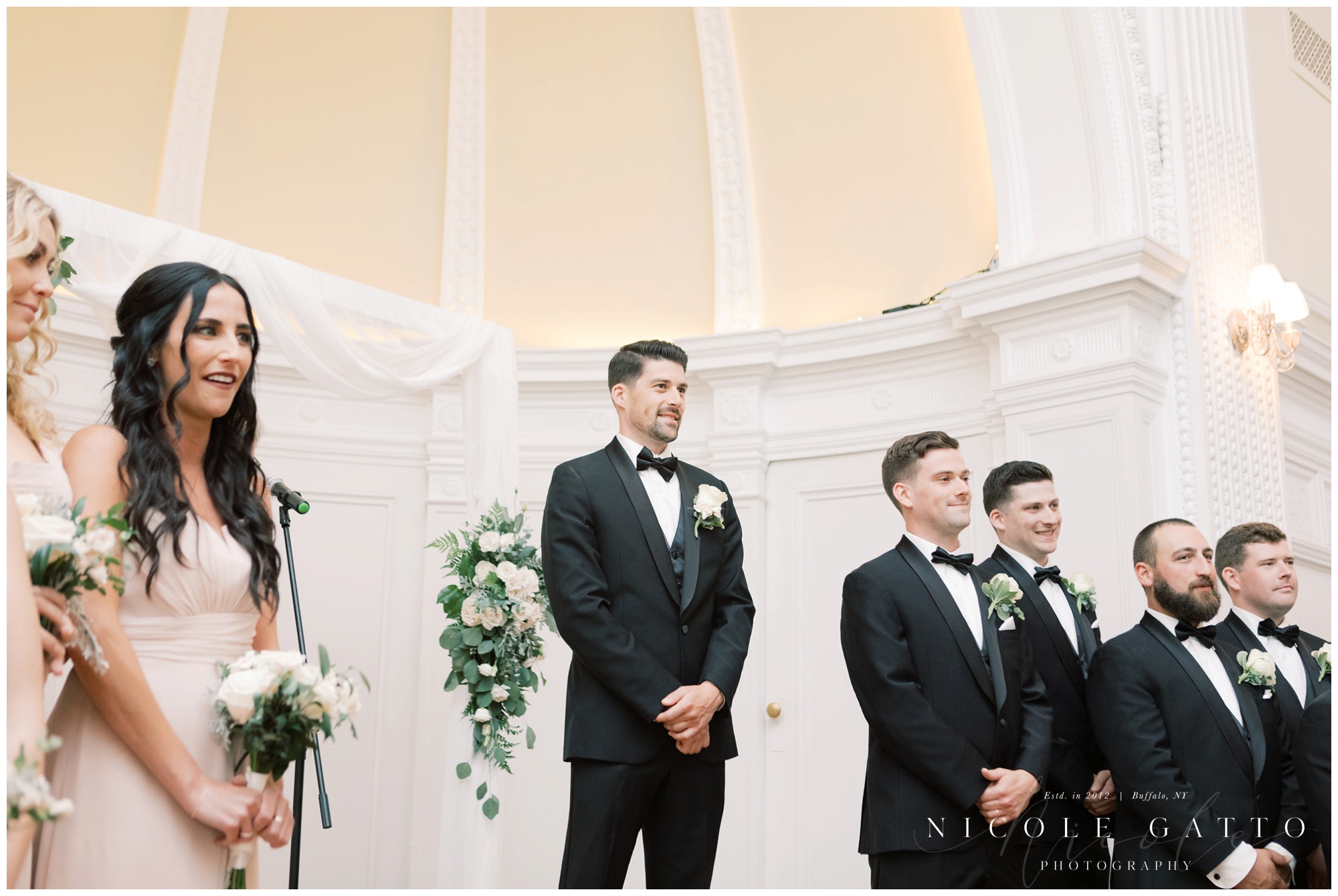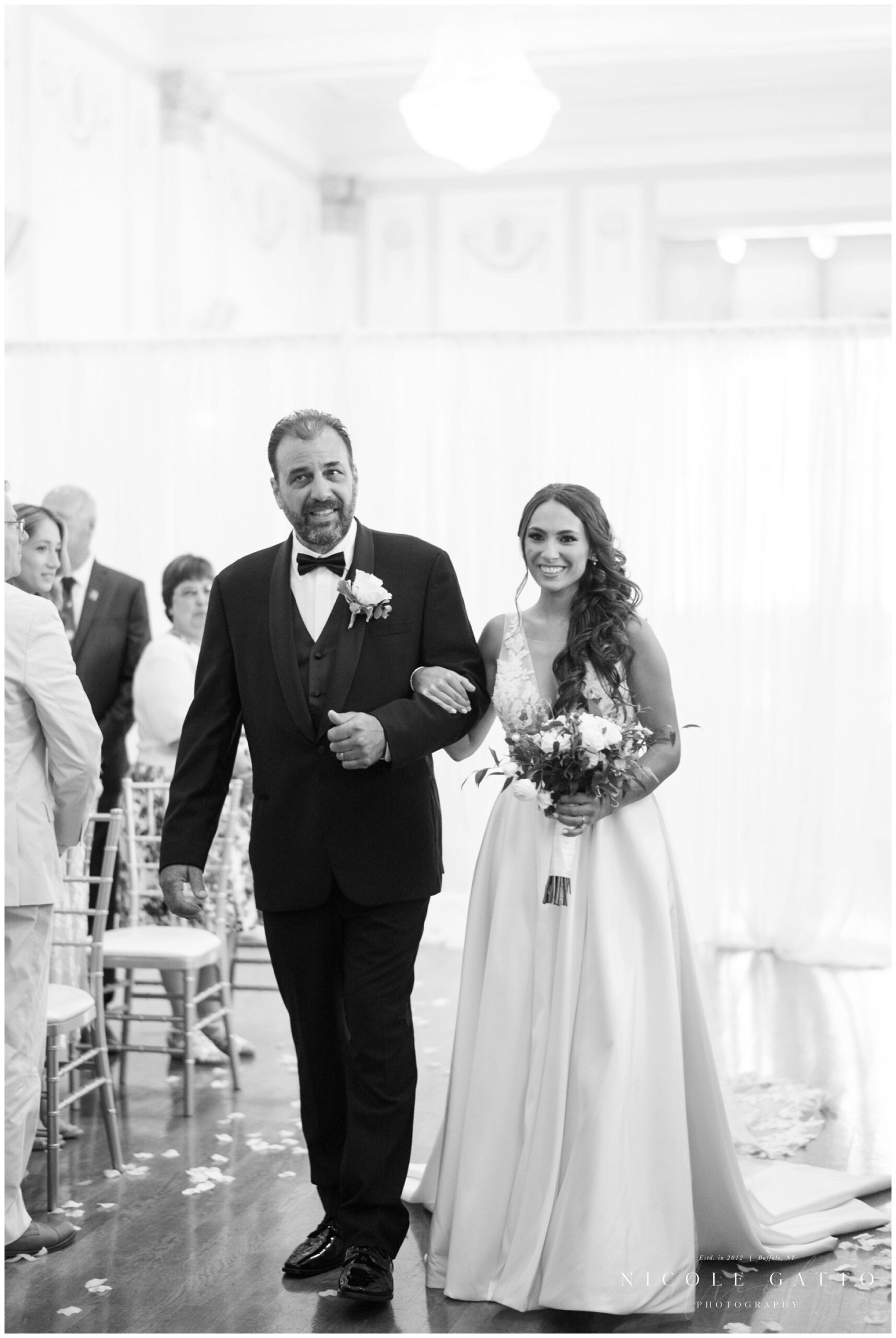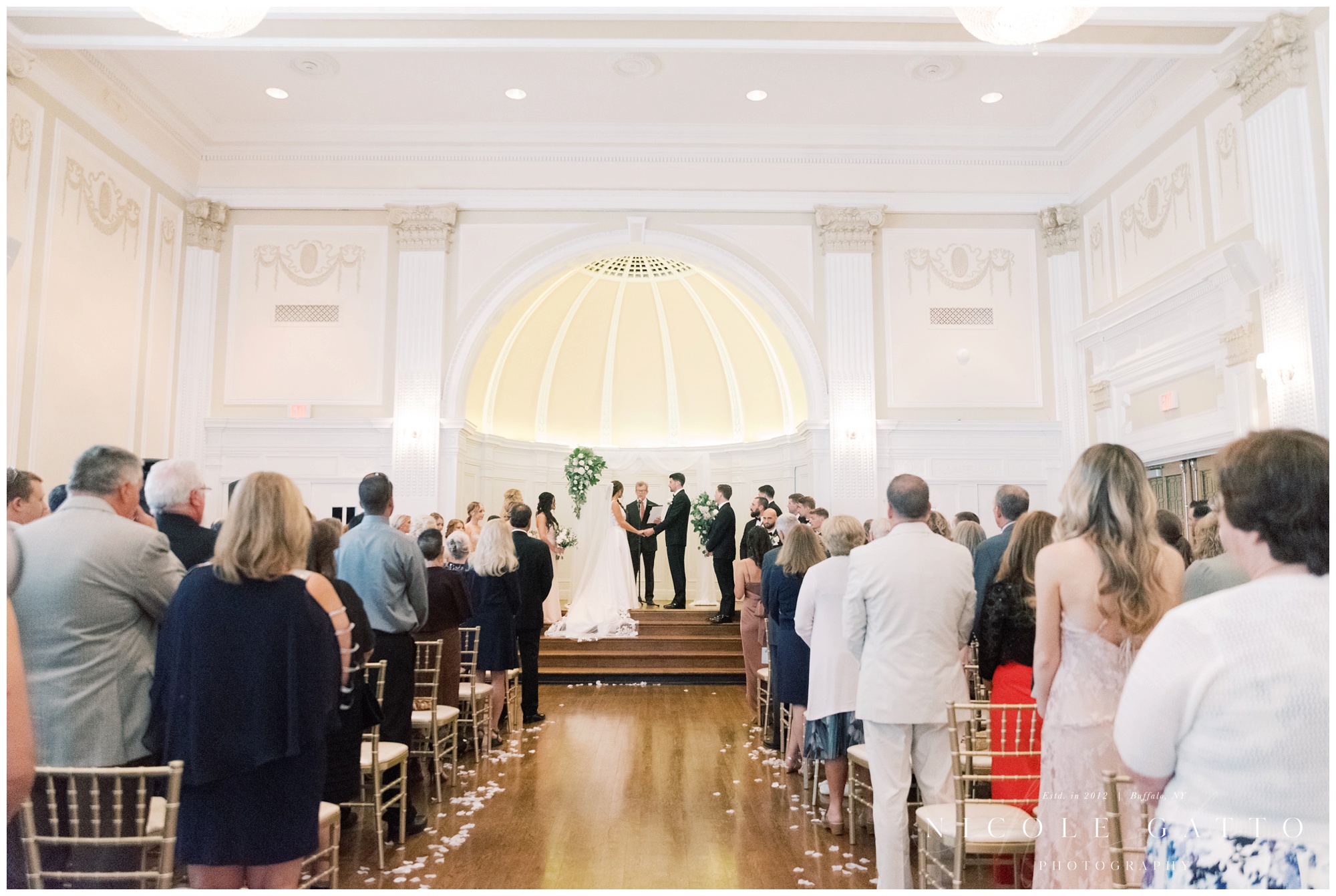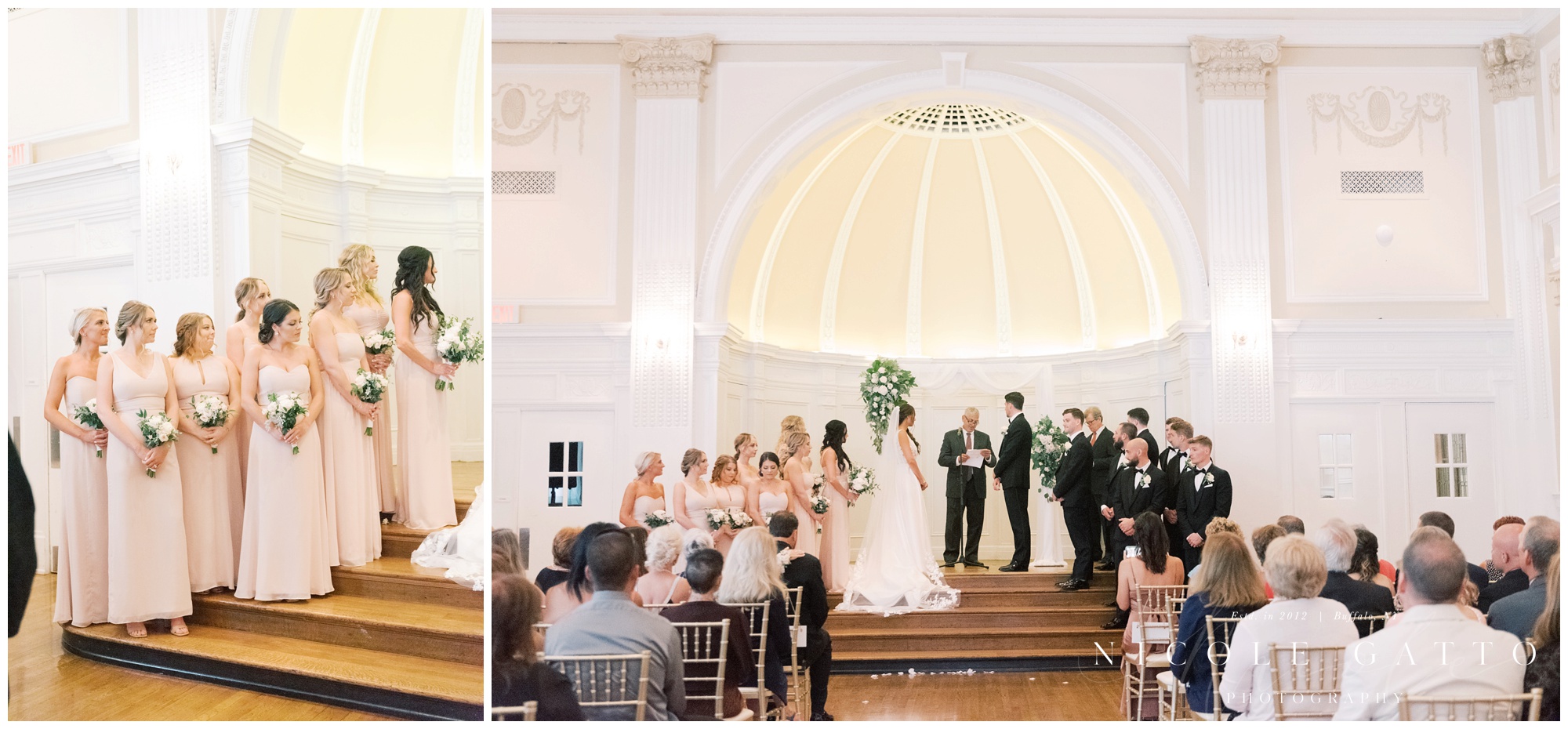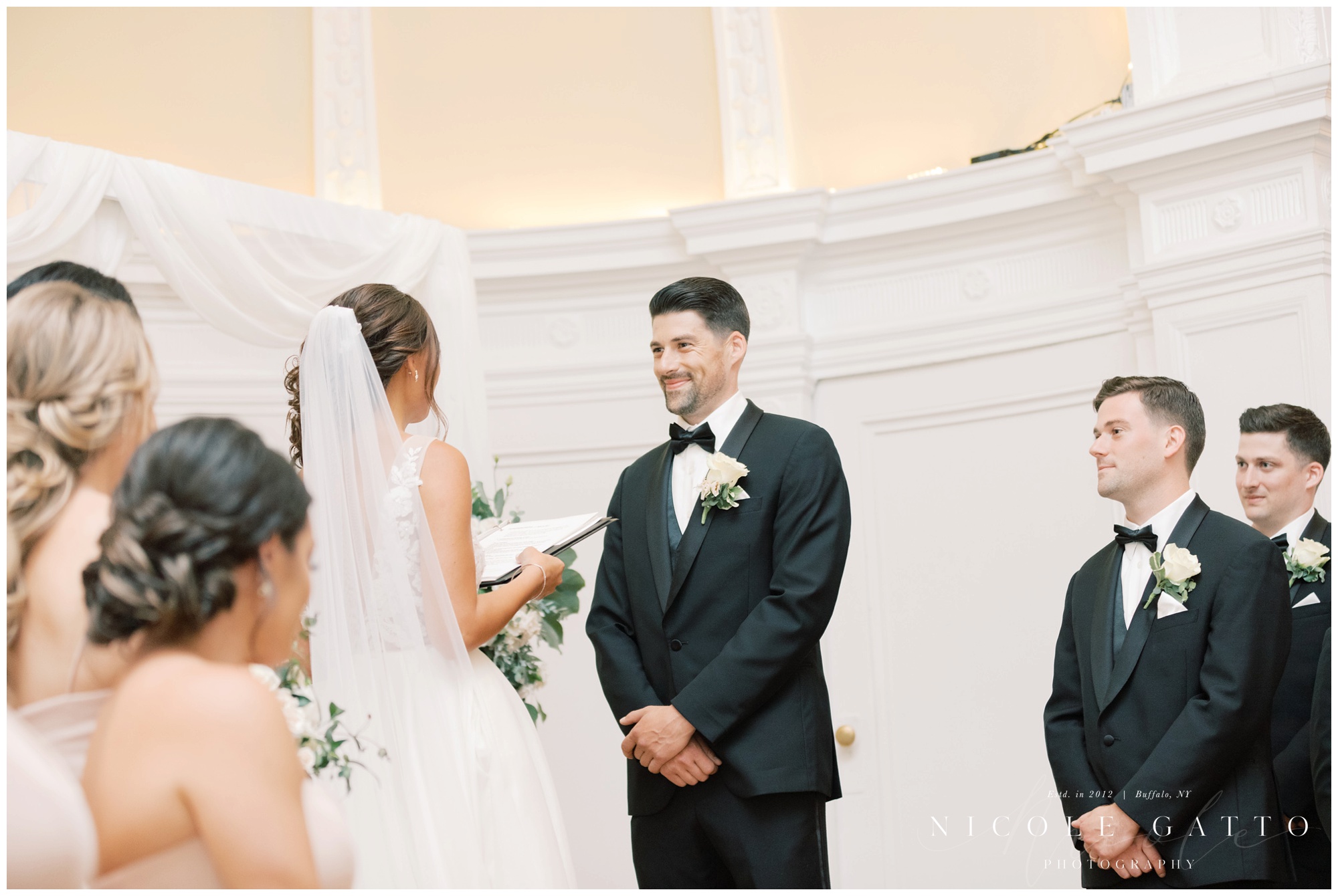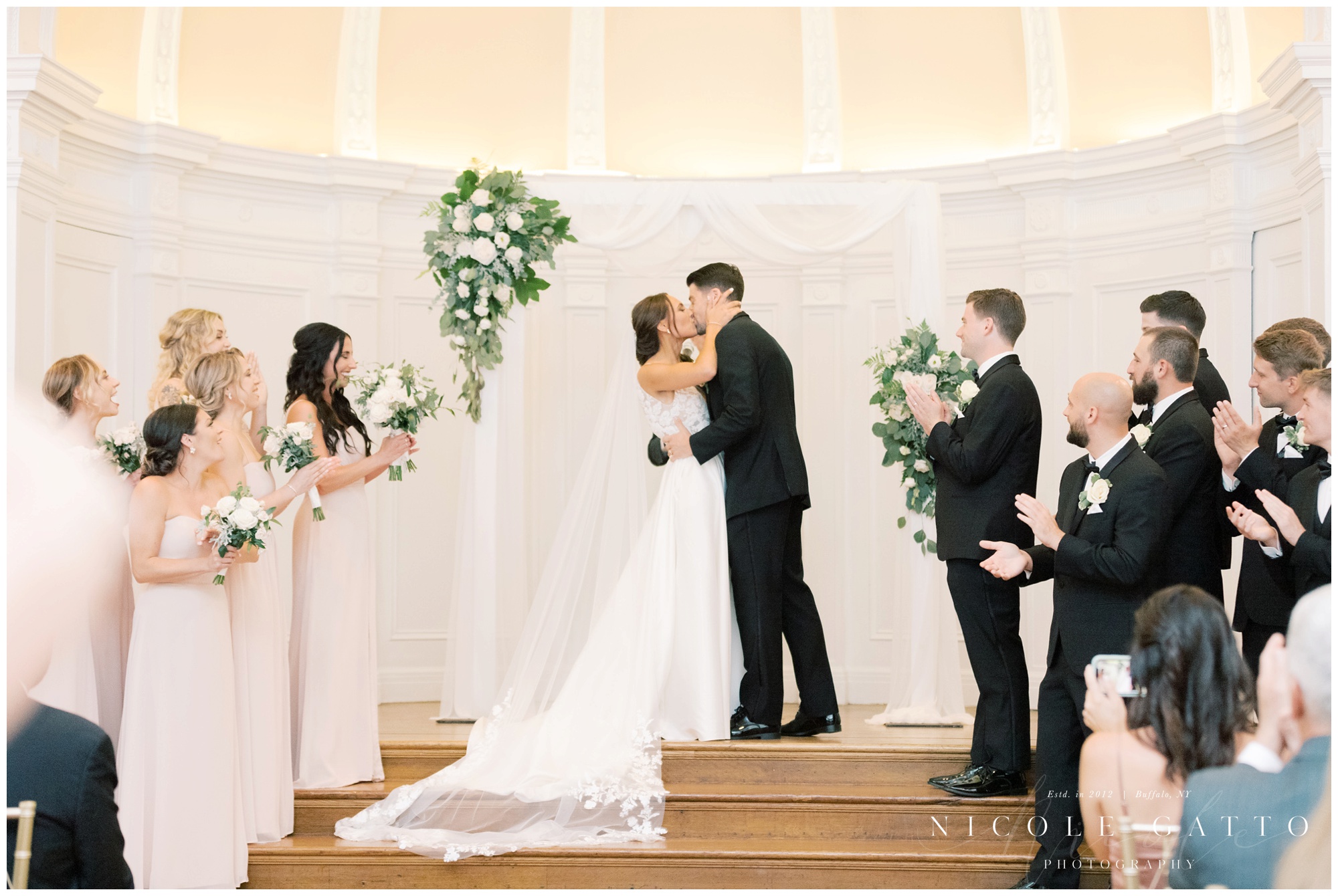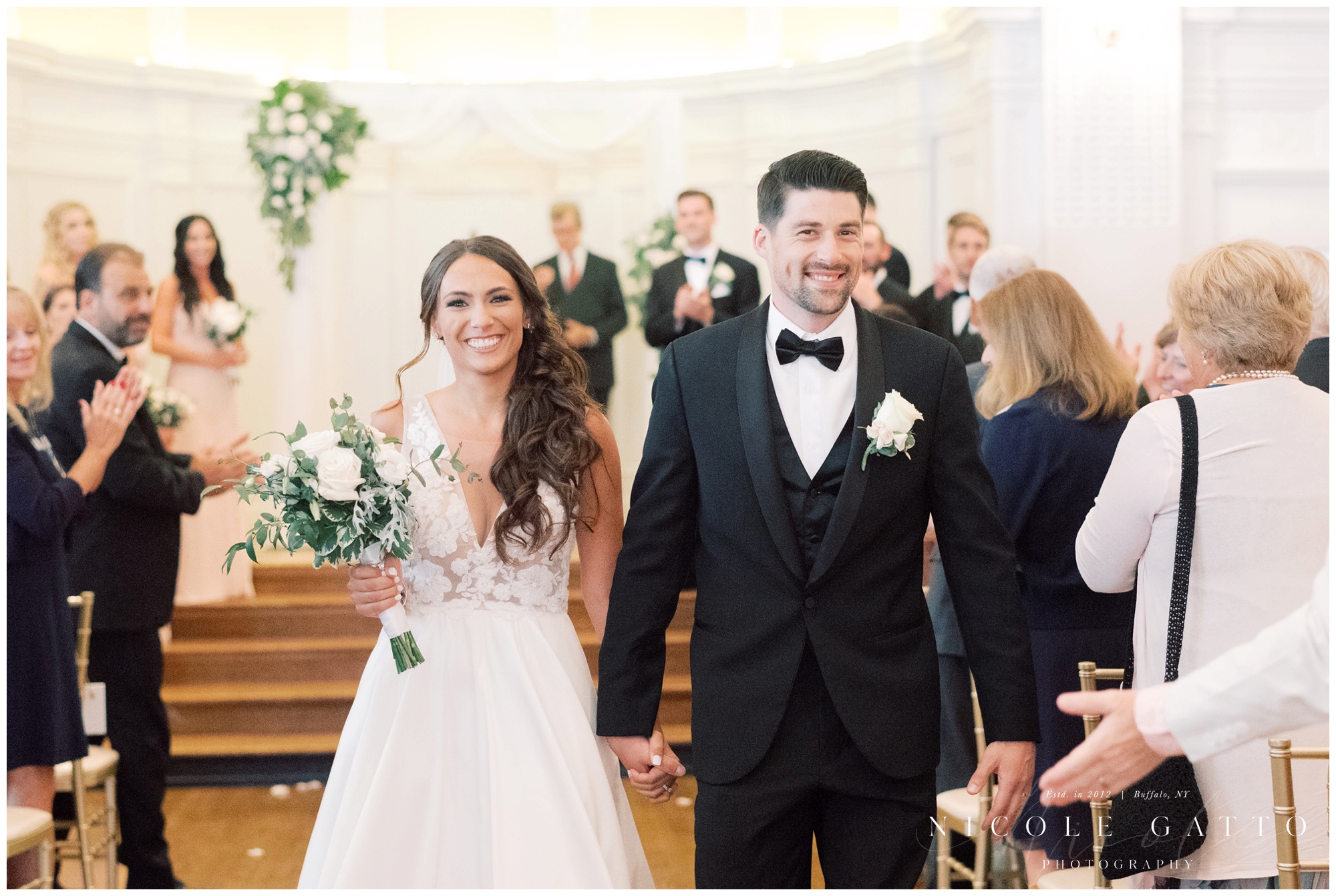 Amanda said she loved how light and airy the ballroom was and that was one of the main reasons that she chose to have her wedding at Hotel Lafayette.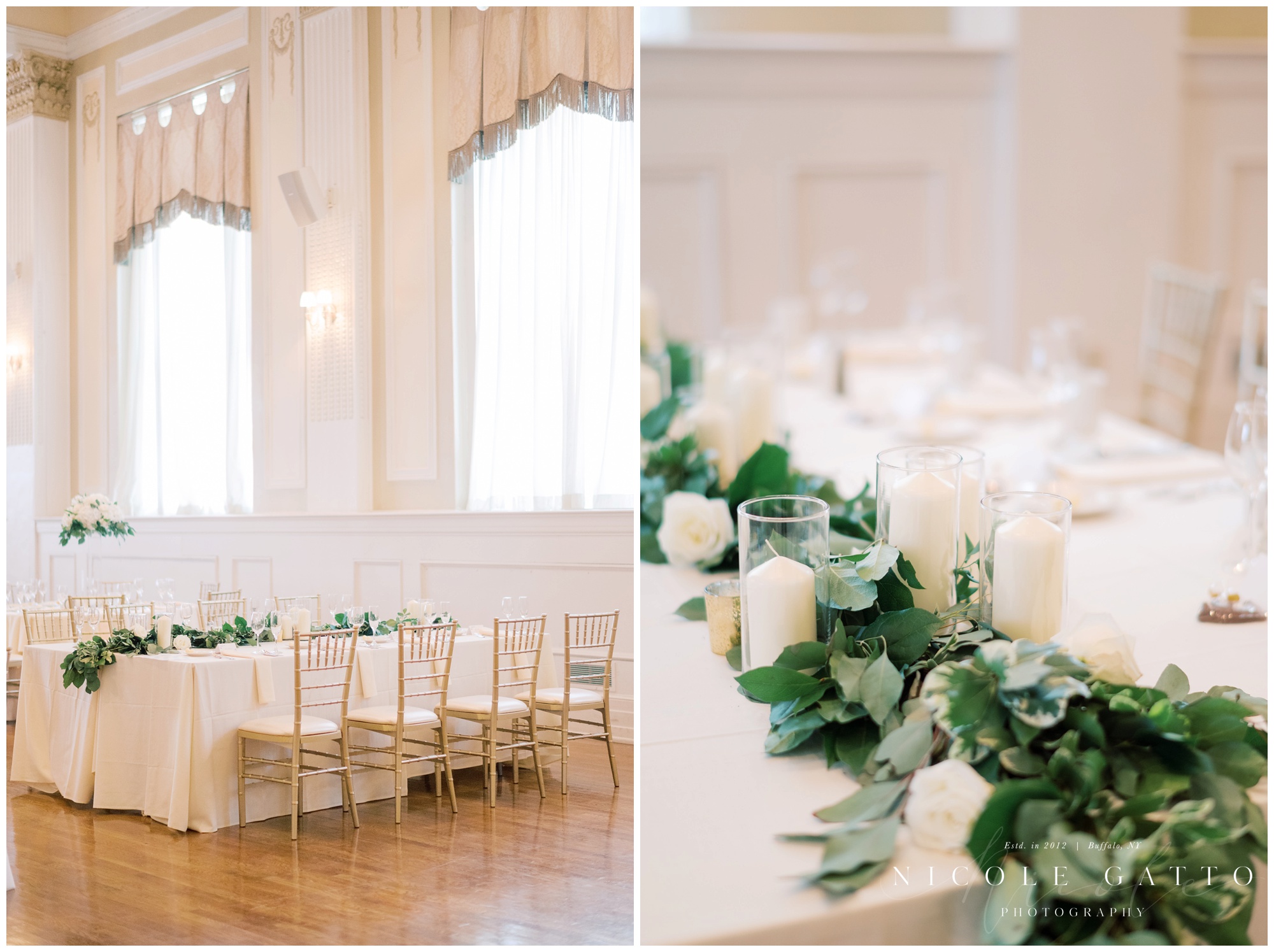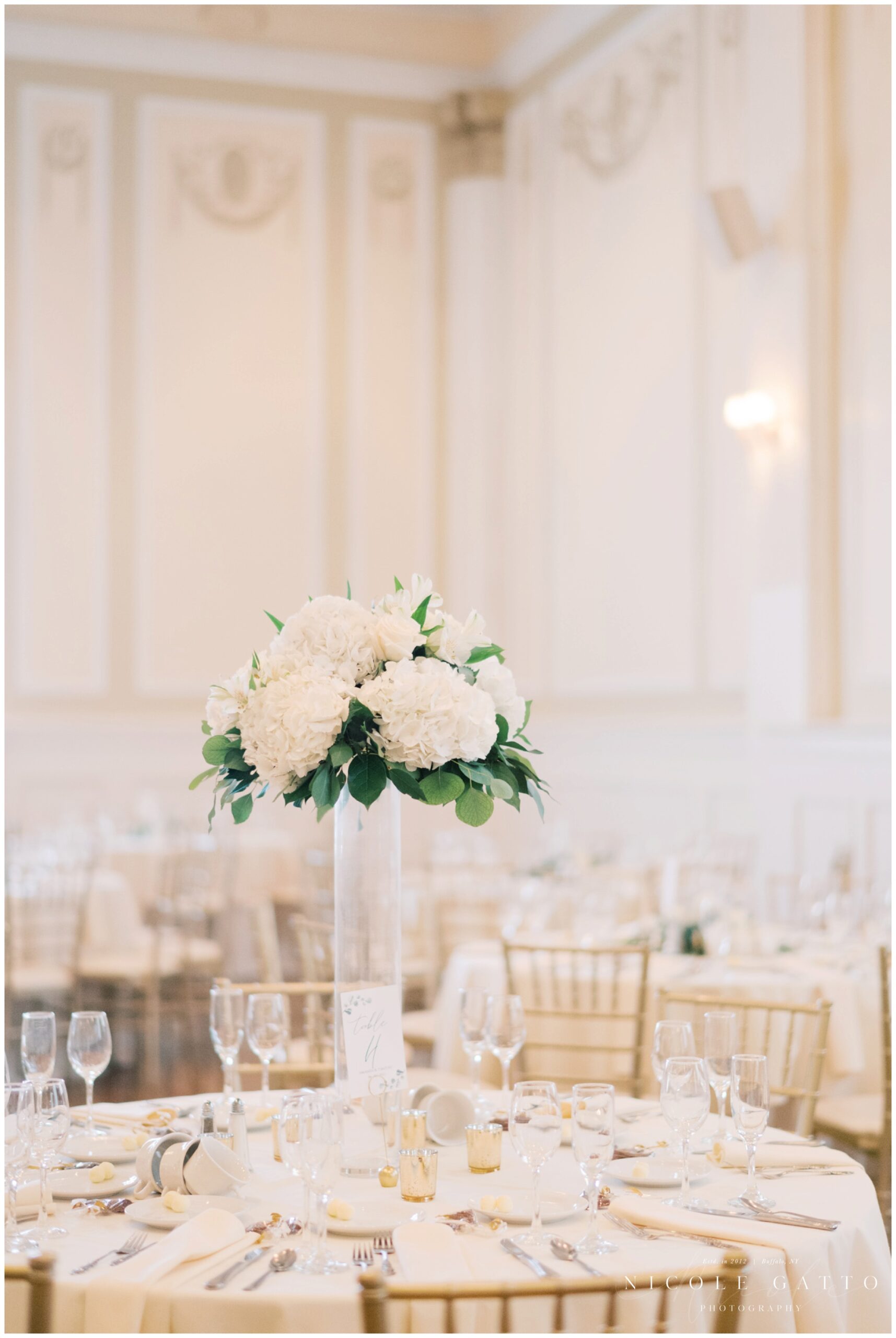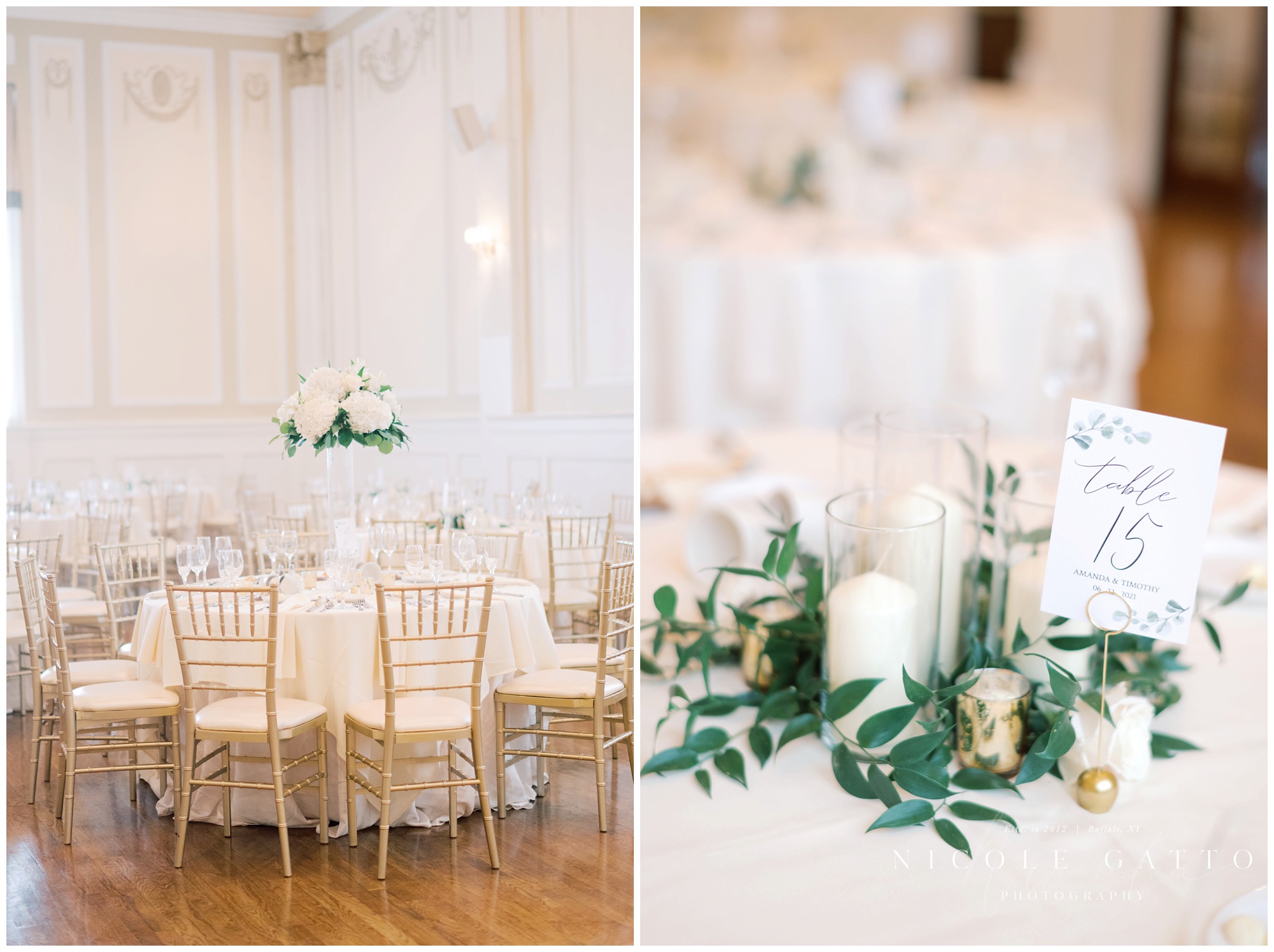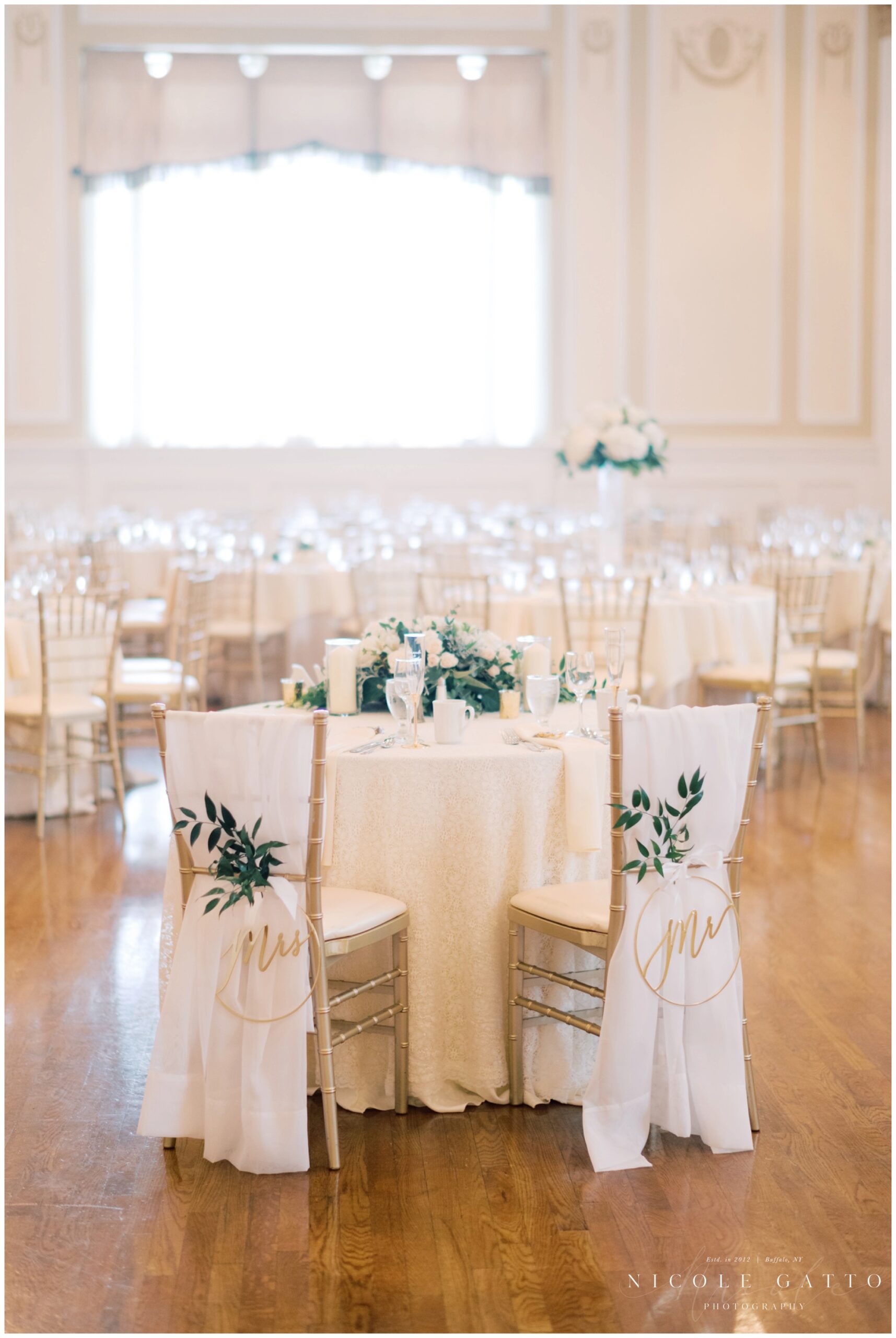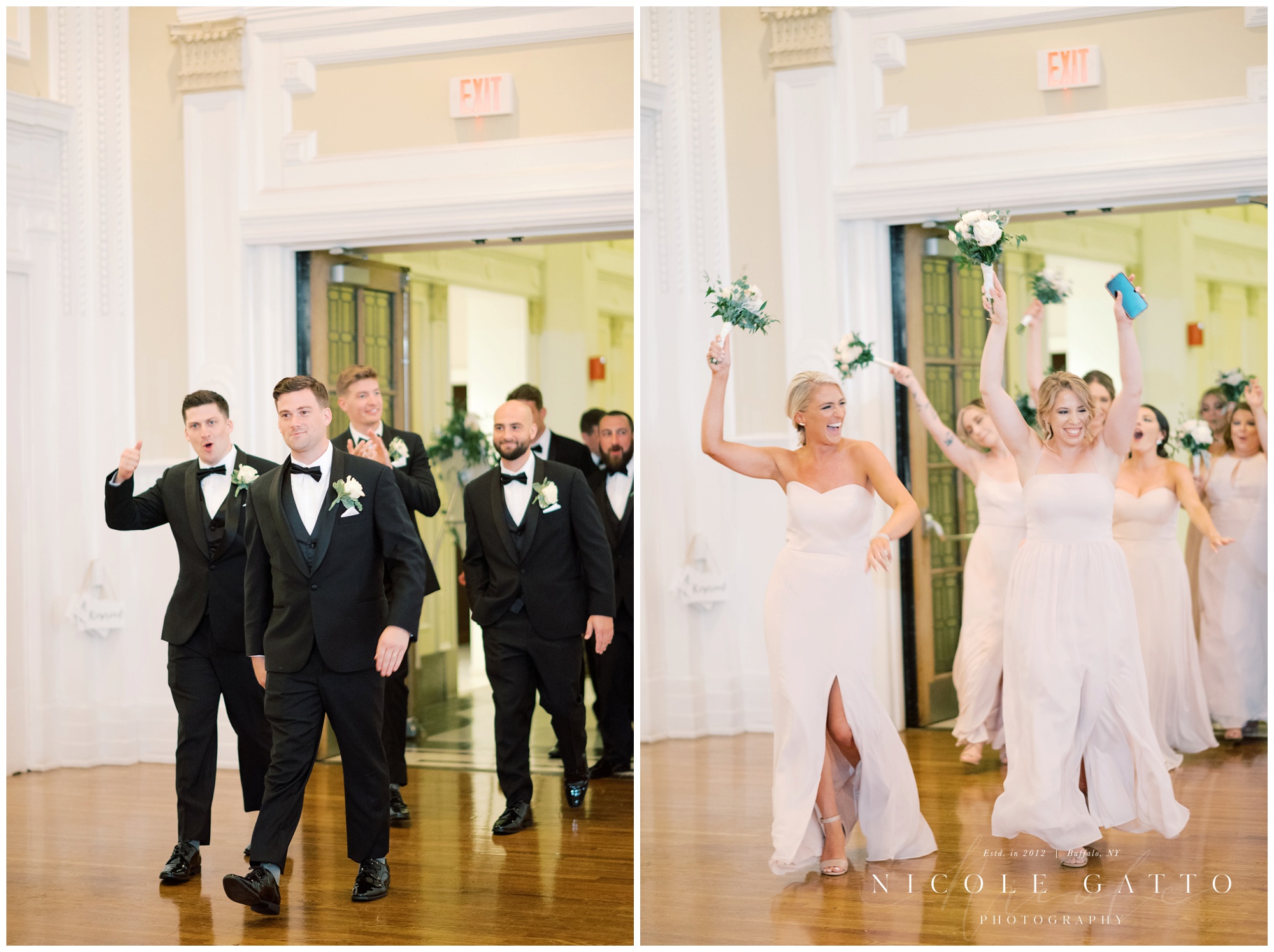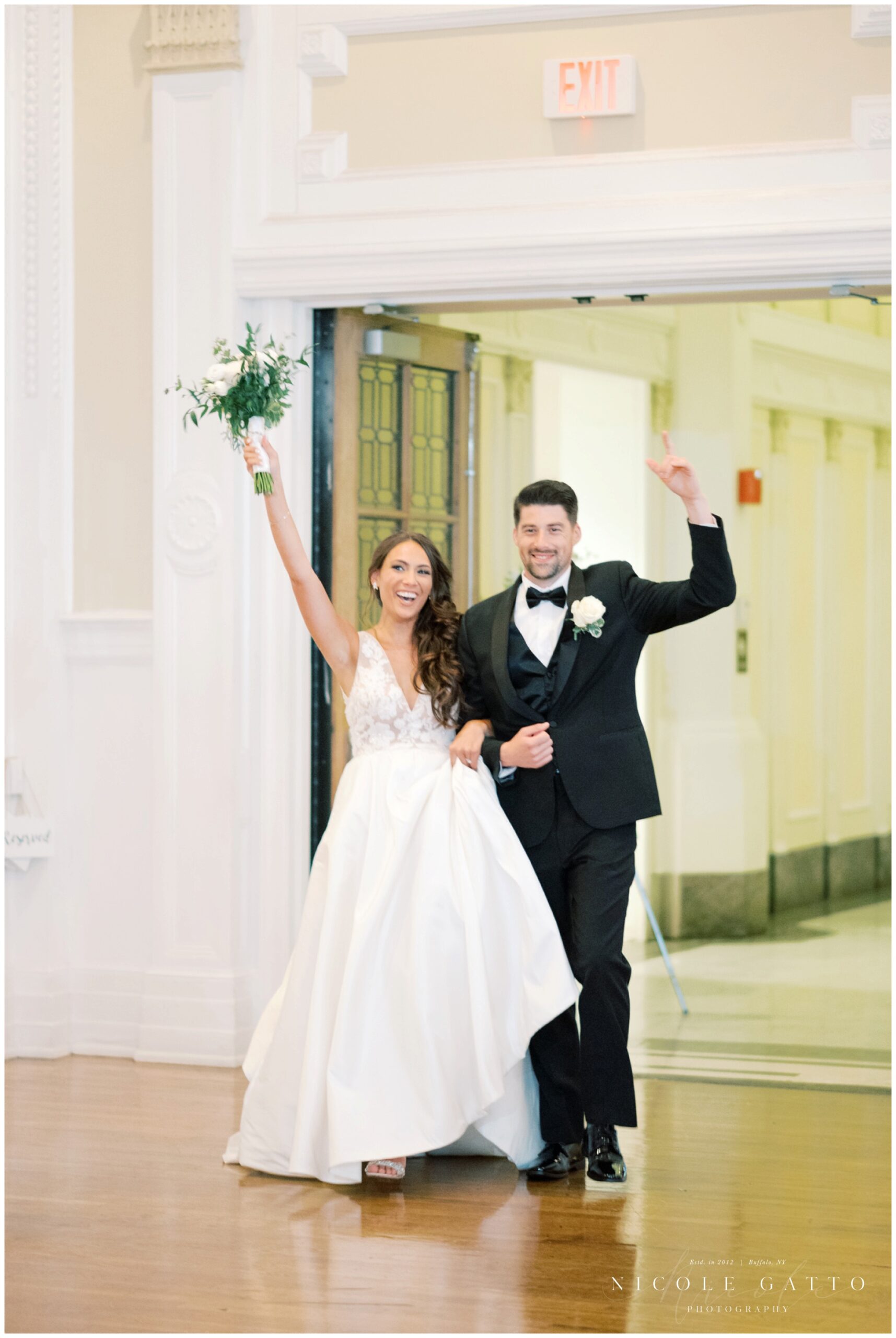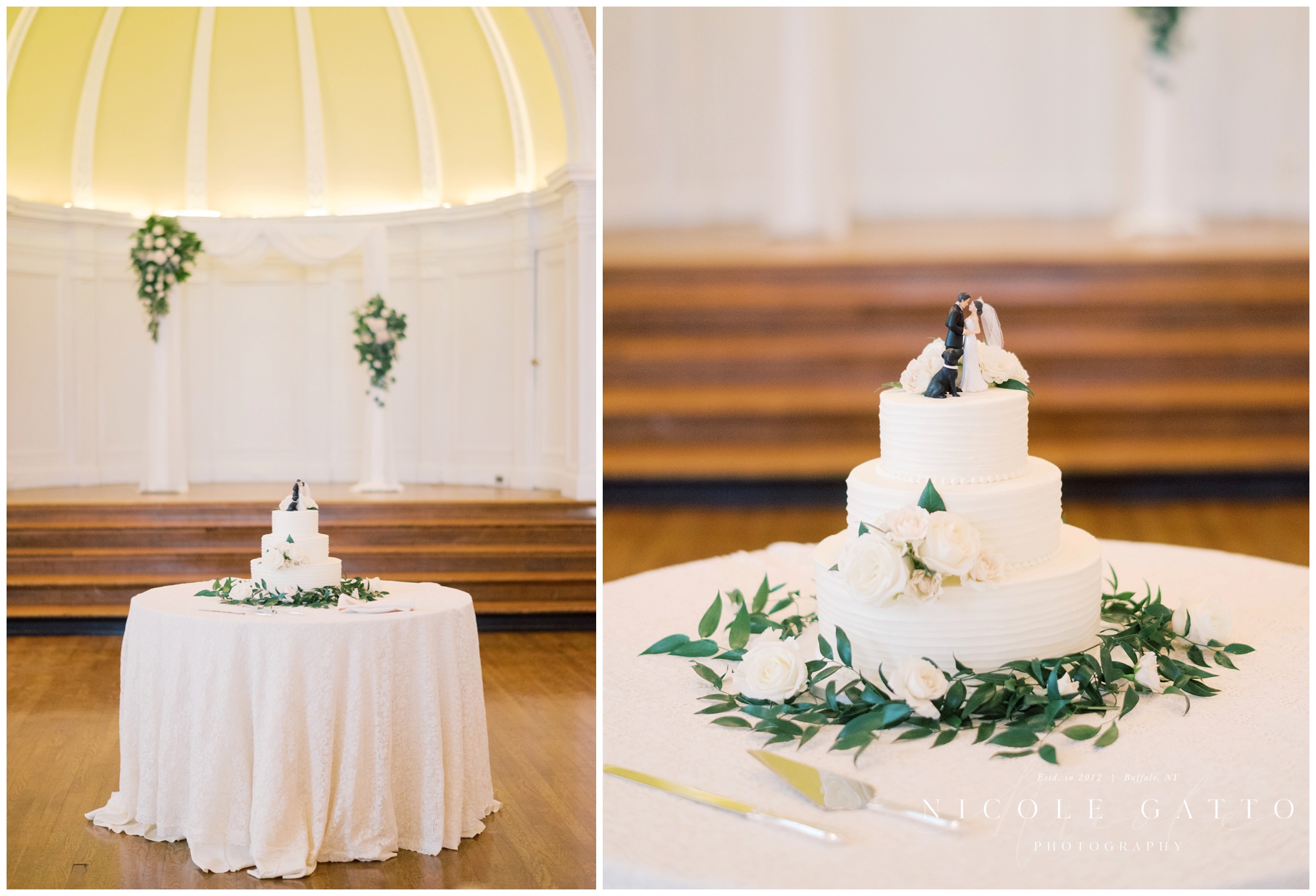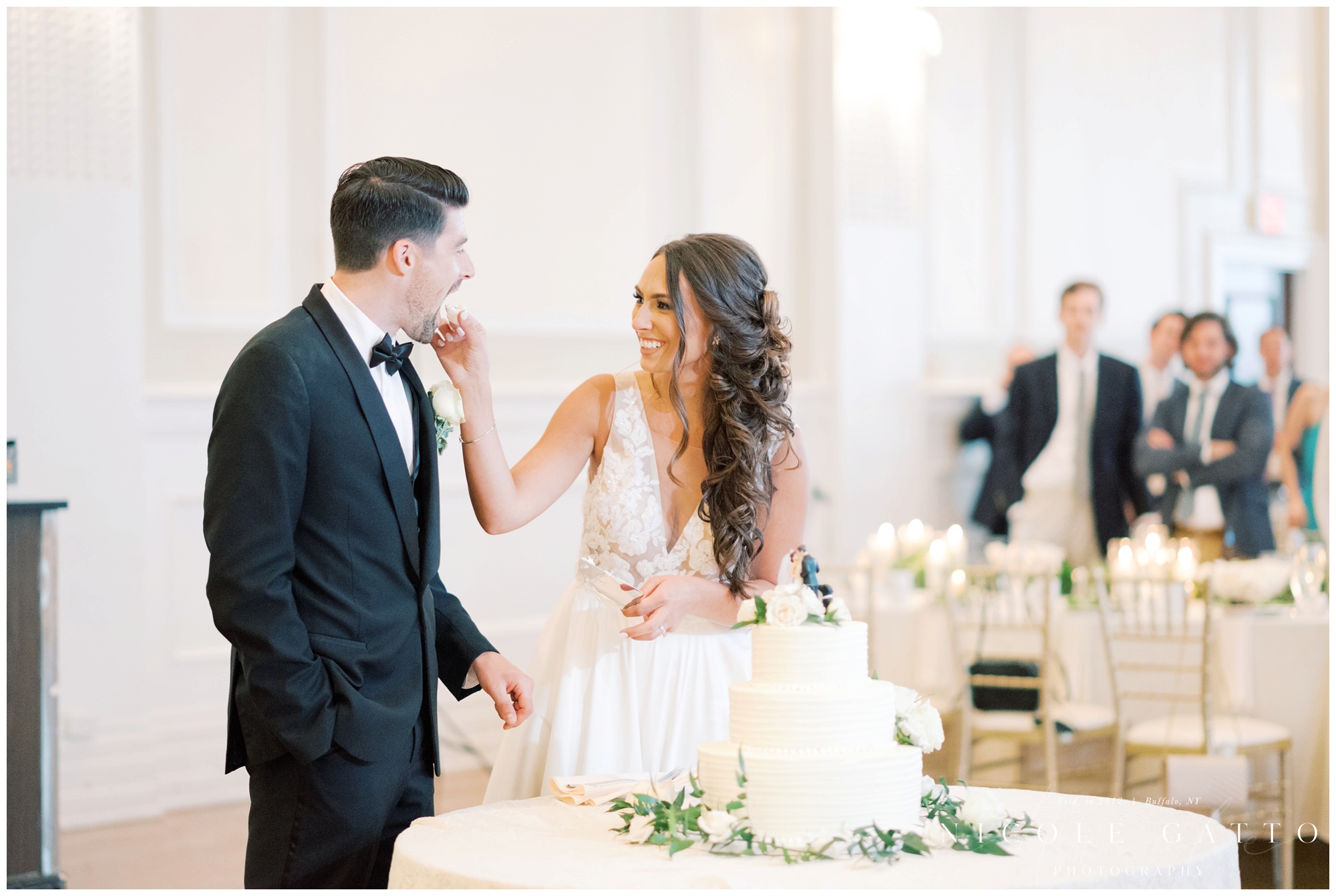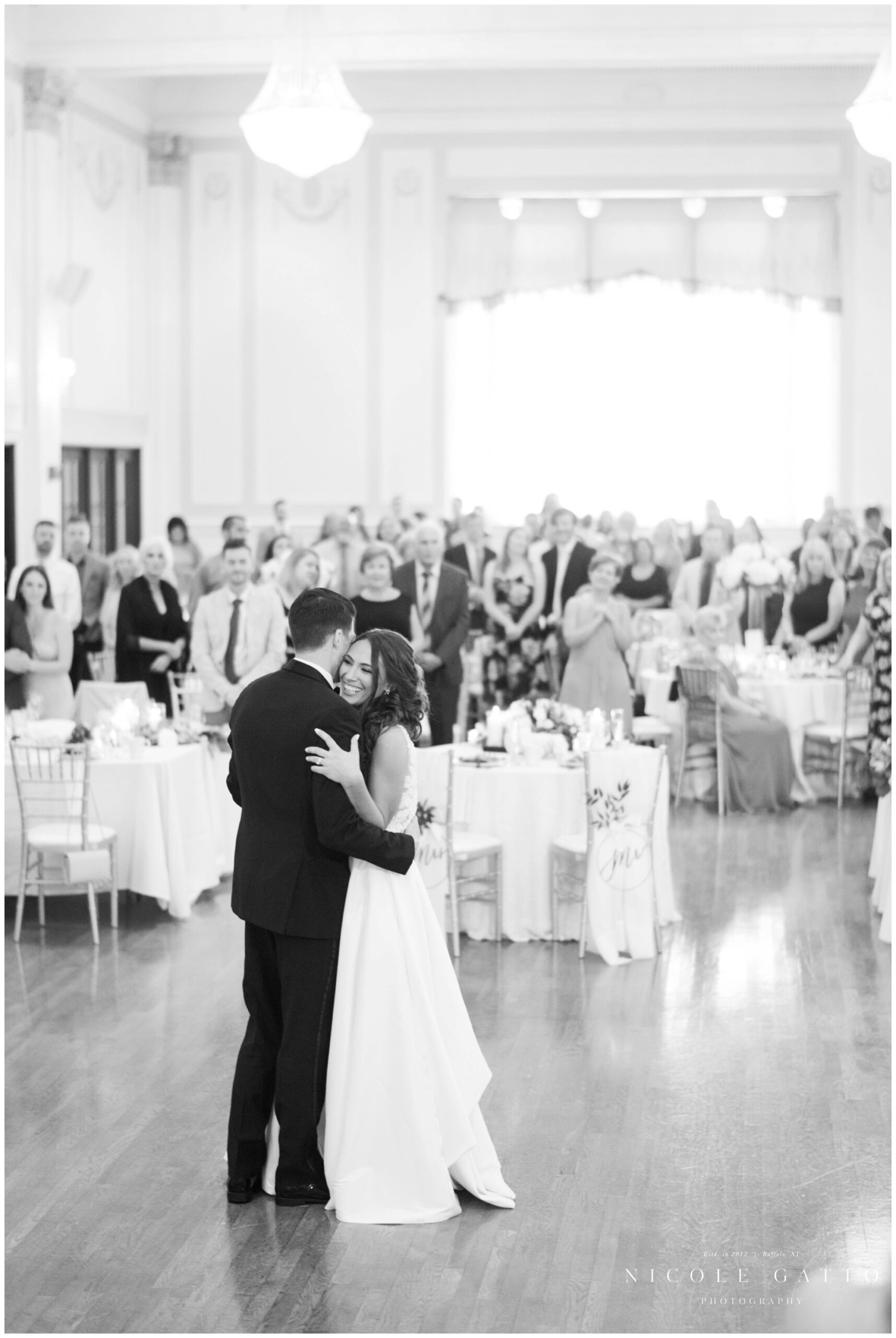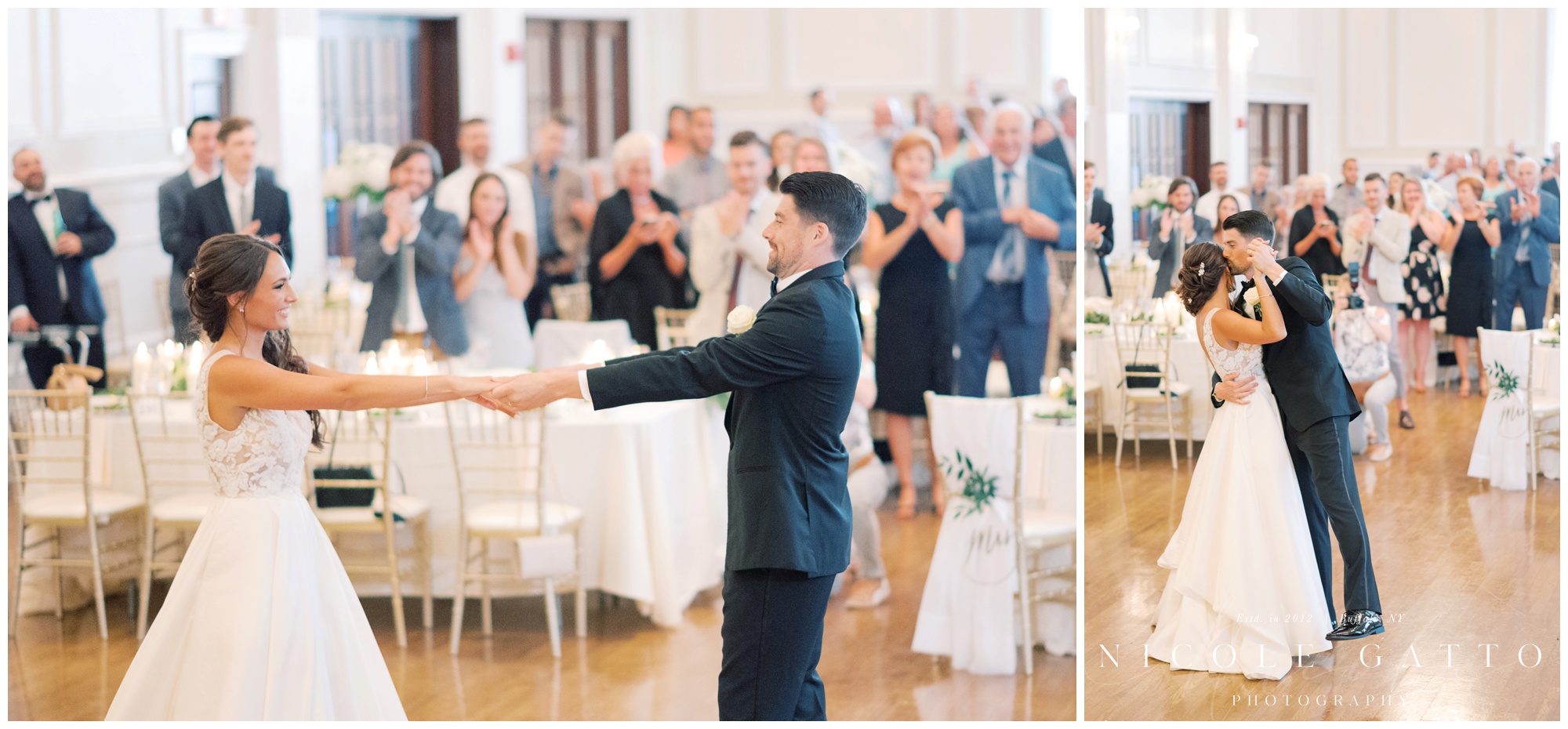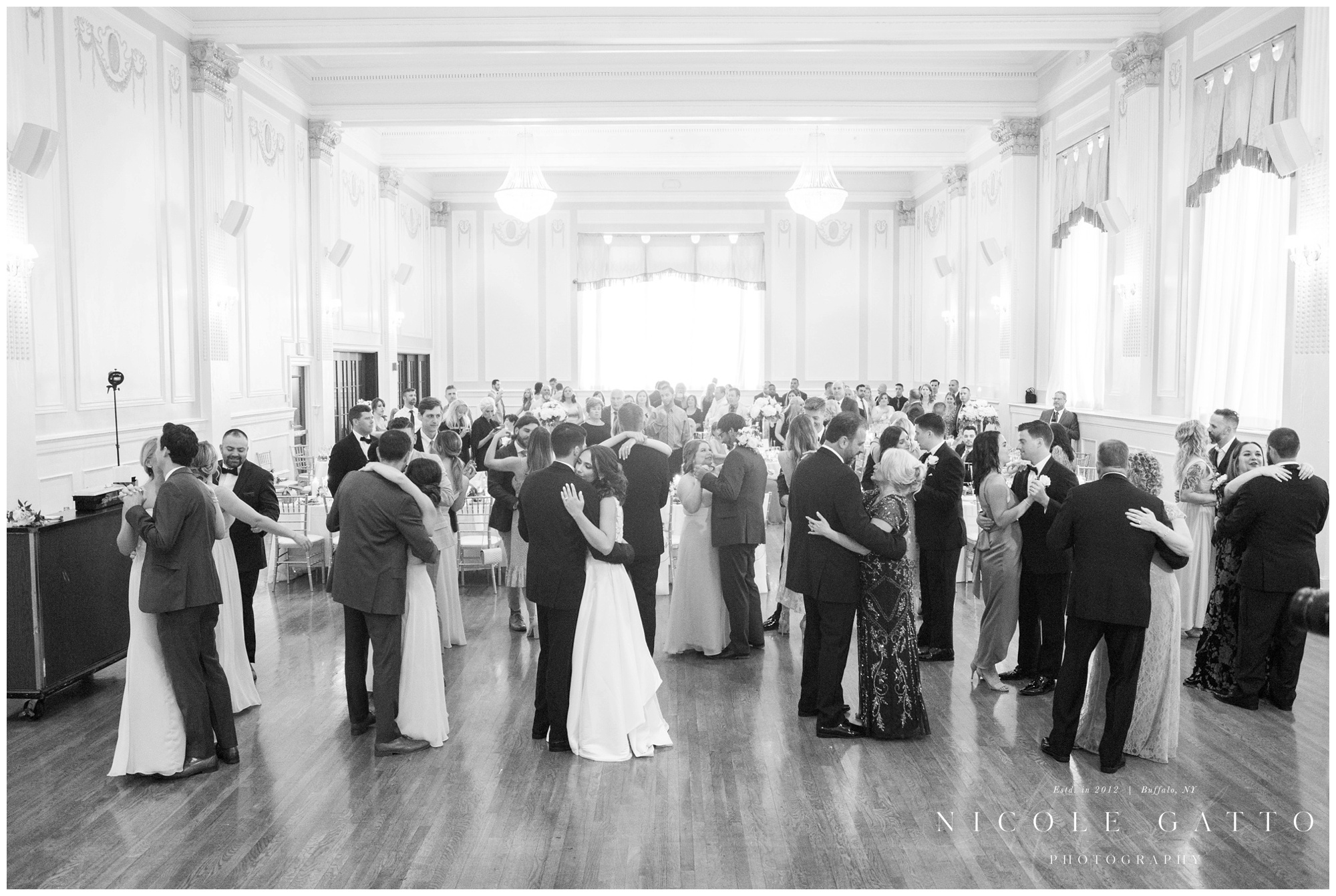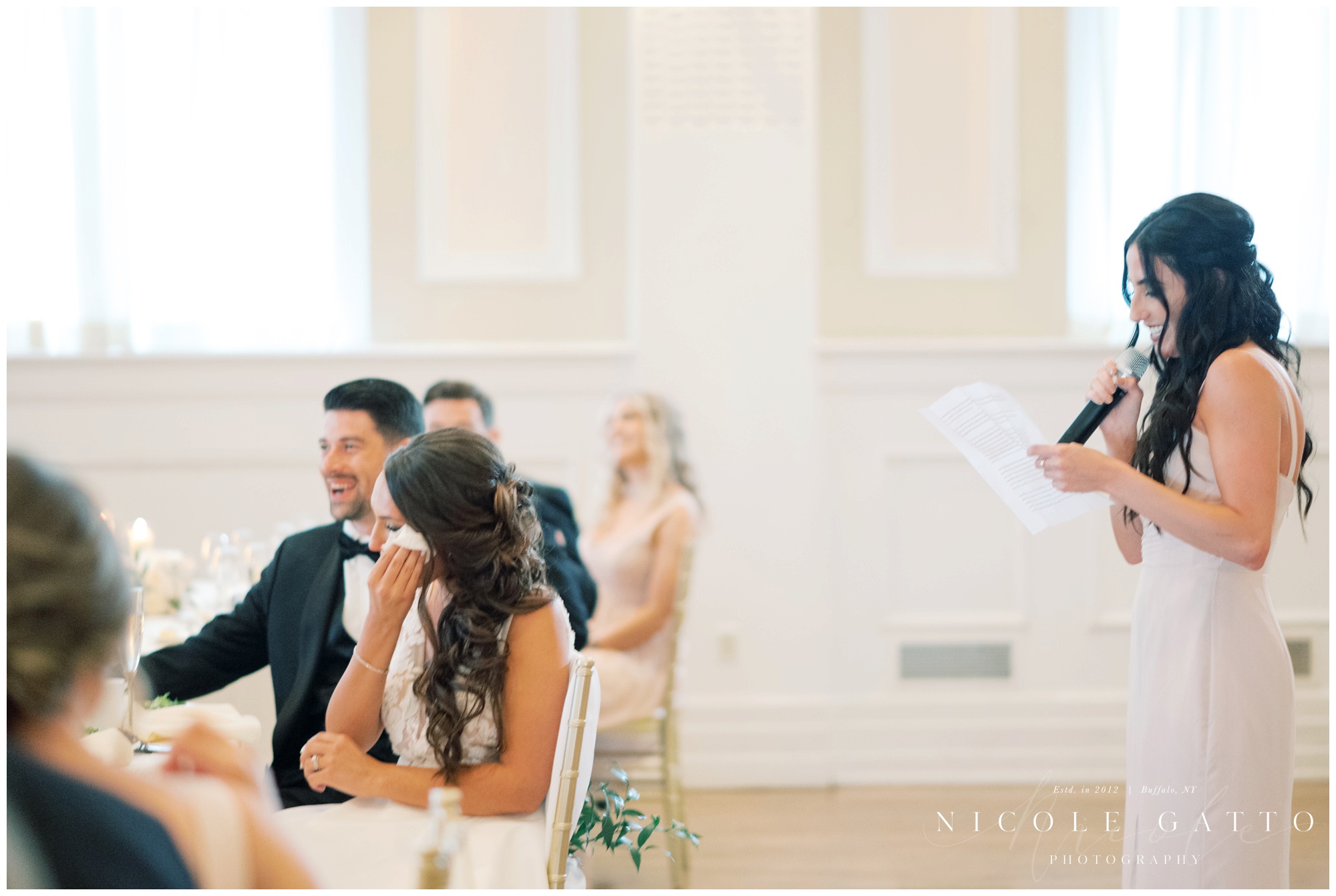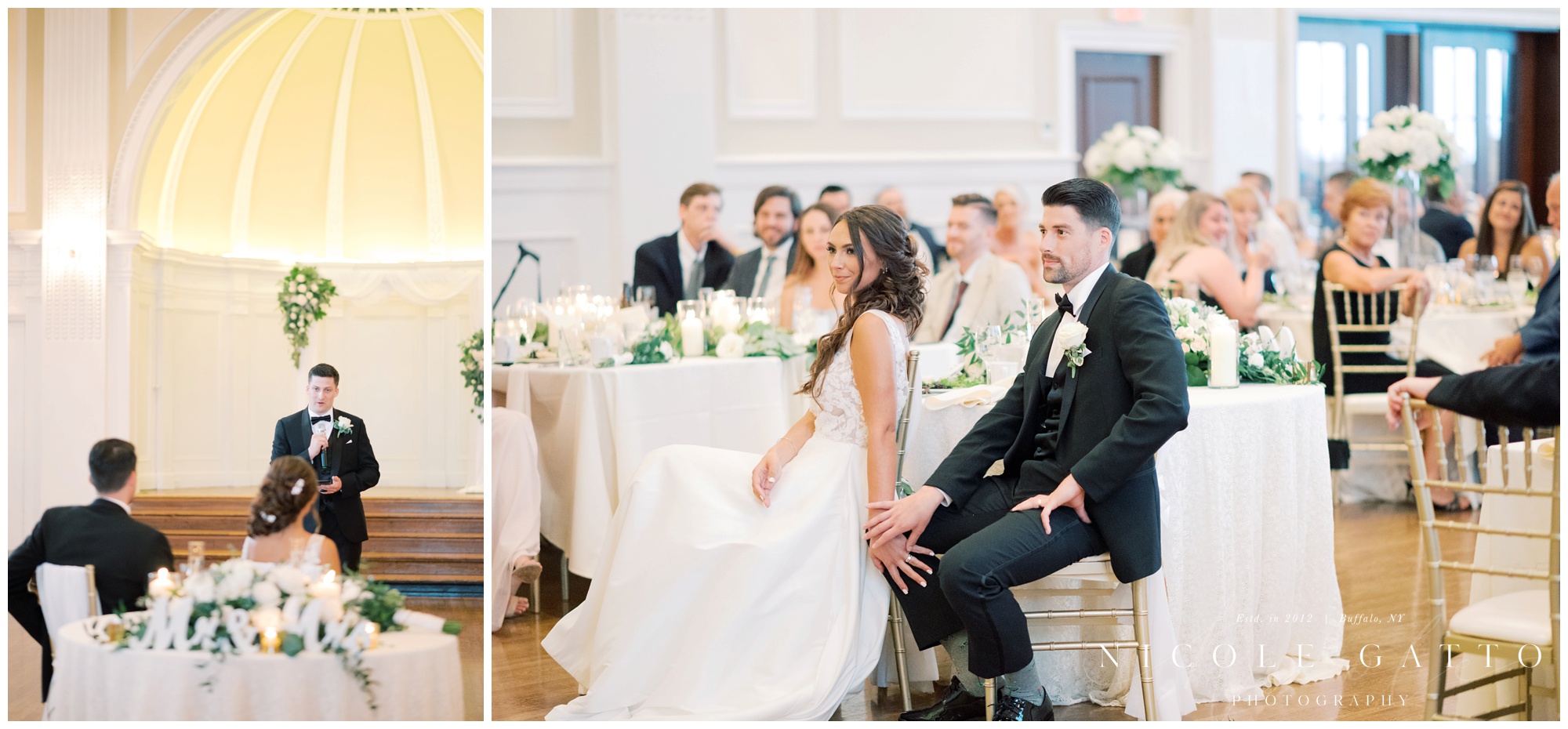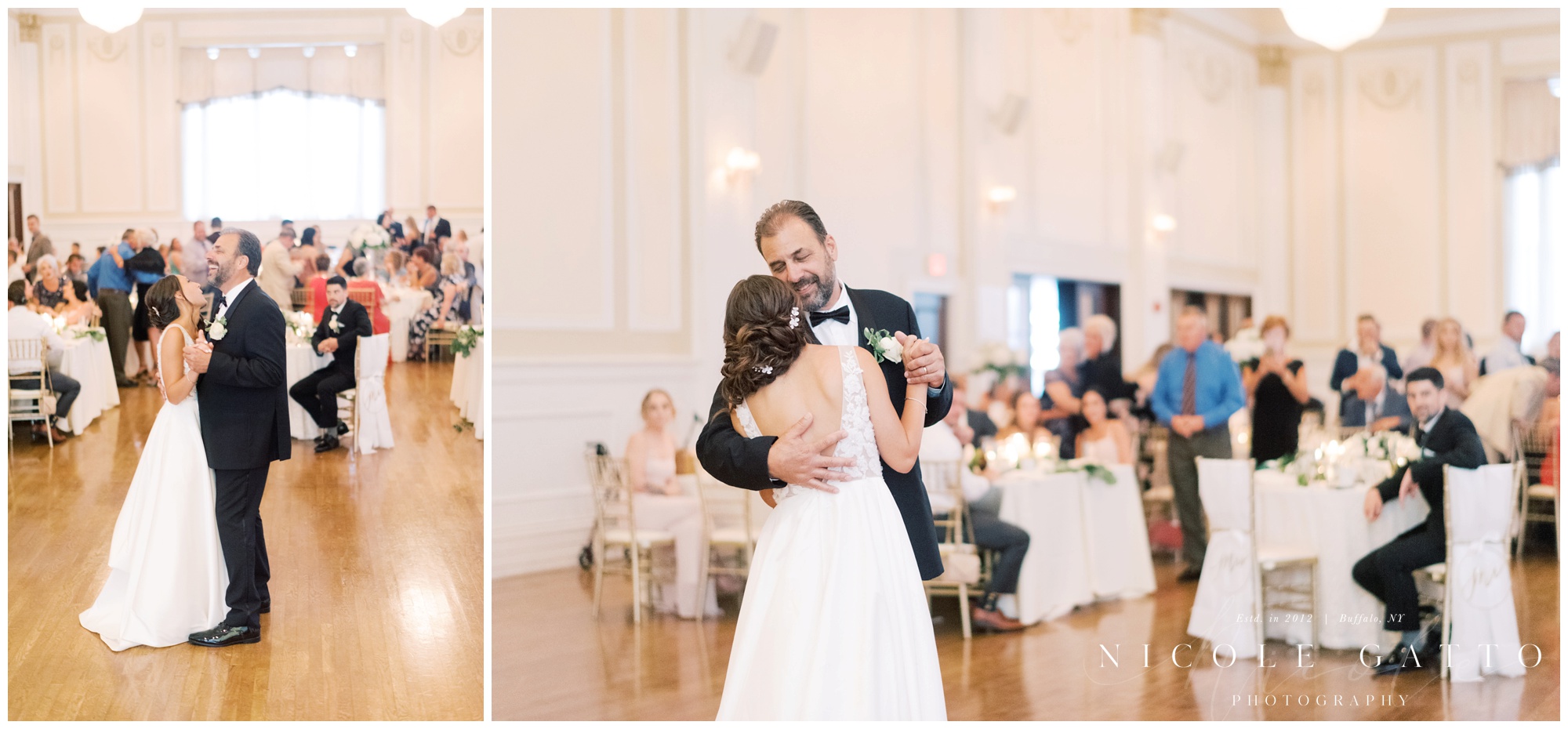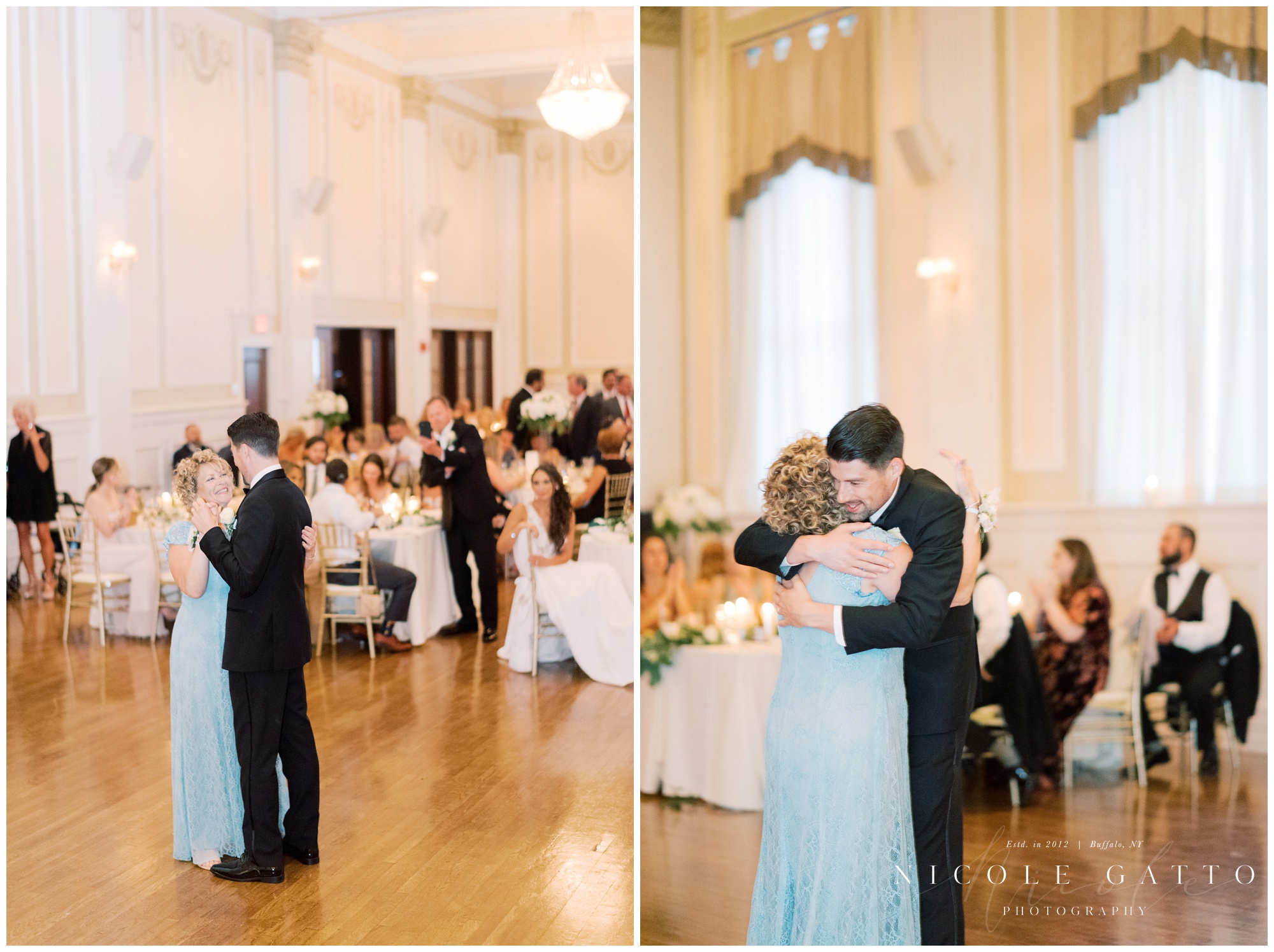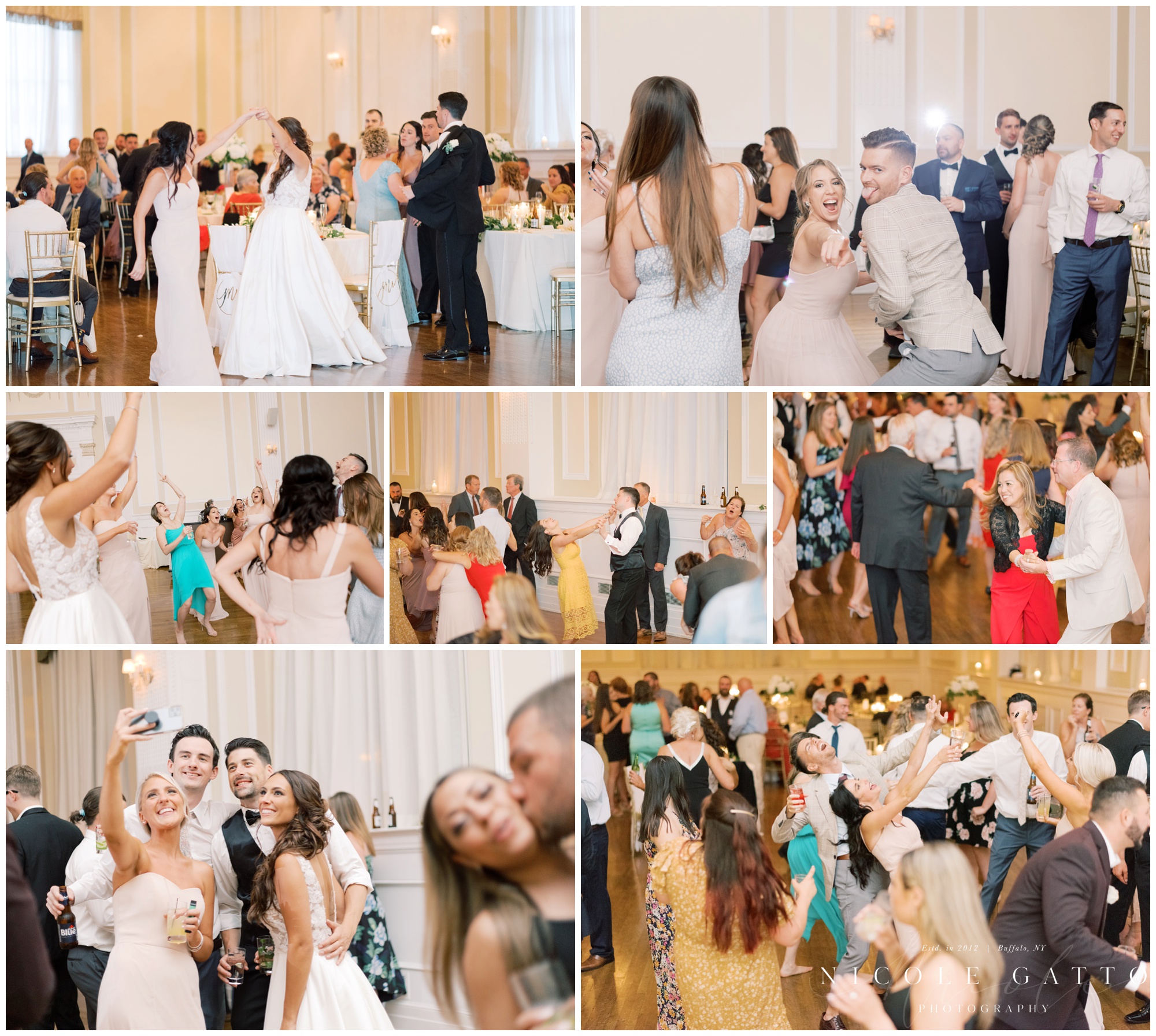 Wanna see more of Tim and Amanda's day, check out their wedding day slide show:
Amanda + Tim's Buffalo wedding vendors:
Photographer: Nicole Gatto Photography
Venue: Hotel Lafayette's Marquis Ballroom 
Catering: Classic Events Buffalo
Dress: Lily Saratoga by Jenny Yoo
Hair stylist: Hollee Meisenburg
Videographer: Karen Kreppeneck
Baker: Tina Fago
Ceremony Arch:  beckandforth 
Flower Wall: Buffalo Flower Wall