Matt + Olivia's Wedding at Hotel Henry
Their Story
They met back in high school at Cazenovia Ice Rink in South Buffalo. They spent their senior year together and after graduation they both went off to the University at Buffalo. Olivia started graduate school at Penn State and Matt began the first of many visits down to State College, Pennsylvania over the next four years while he stayed living and working in Buffalo. Olivia then moved back home to Buffalo & where they settled in their house. In August 2016, while getting ready to head to Allegany State Park to visit Olivia's family, Matt suprised her by her proposing!
Their Day
We started the day off at Olivia's moms house, where the girls were bustling around getting ready while Olivia had her hair and makeup done by Anna Fusco. As they were getting ready to leave, we looked out and saw the raindrops begin to fall. Luckily Olivia and her mom were well prepared with clear umbrellas to protect all of the girls until they got into the limo. We drove off and headed to Our Lady of Victory Basilica in Lancaster, one of the most beautiful churches in the Buffalo area. They finished off their ceremony with a bubble exit, which I strongly suggest everyone do, they are amazing! We photographed their wedding portraits between Our lady of Victory and the Buffalo Botanical Gardens.  
After portraits we headed off to their wedding at Hotel Henry, one of the most historical buildings in Buffalo. Their room was beautifully decorated with florals by William's Florist, and their tables had hand drawn images of historical buildings in Buffalo, by Rust Belt Love . Their night was filled with  fun speeches, with all the bridesmaids singing "I say a little prayer for you" (reminiscent of My Best Friends Wedding) then completed with everyone coming out onto the dance floor with massive oversized faces of Matt and Olivia and Sticks.  It was a glorious wedding from start to finish and I am so honored to have been a part of their day! Thank you so much Matt and Olivia, we had such a blast with the both of you!
Their Vendors
Photographer: Nicole Gatto Photography
Videoagrapher: Two Palm Films
Invitations: Rust Belt Love
Florals: Williams Florist
Makeup and Hair: Anna Fusco
Dress: Bridal Chateau
Bakery: Sweet Beginnings Bakery
Chairs: Buffalo chiavari chair rentals
Venue: Hotel Henry
Ceremony: Our Lady of Victory
Portrait Location: Buffalo and Erie County Botanical Gardens
These amazing invites are made by the ever fabulous Rust Belt Love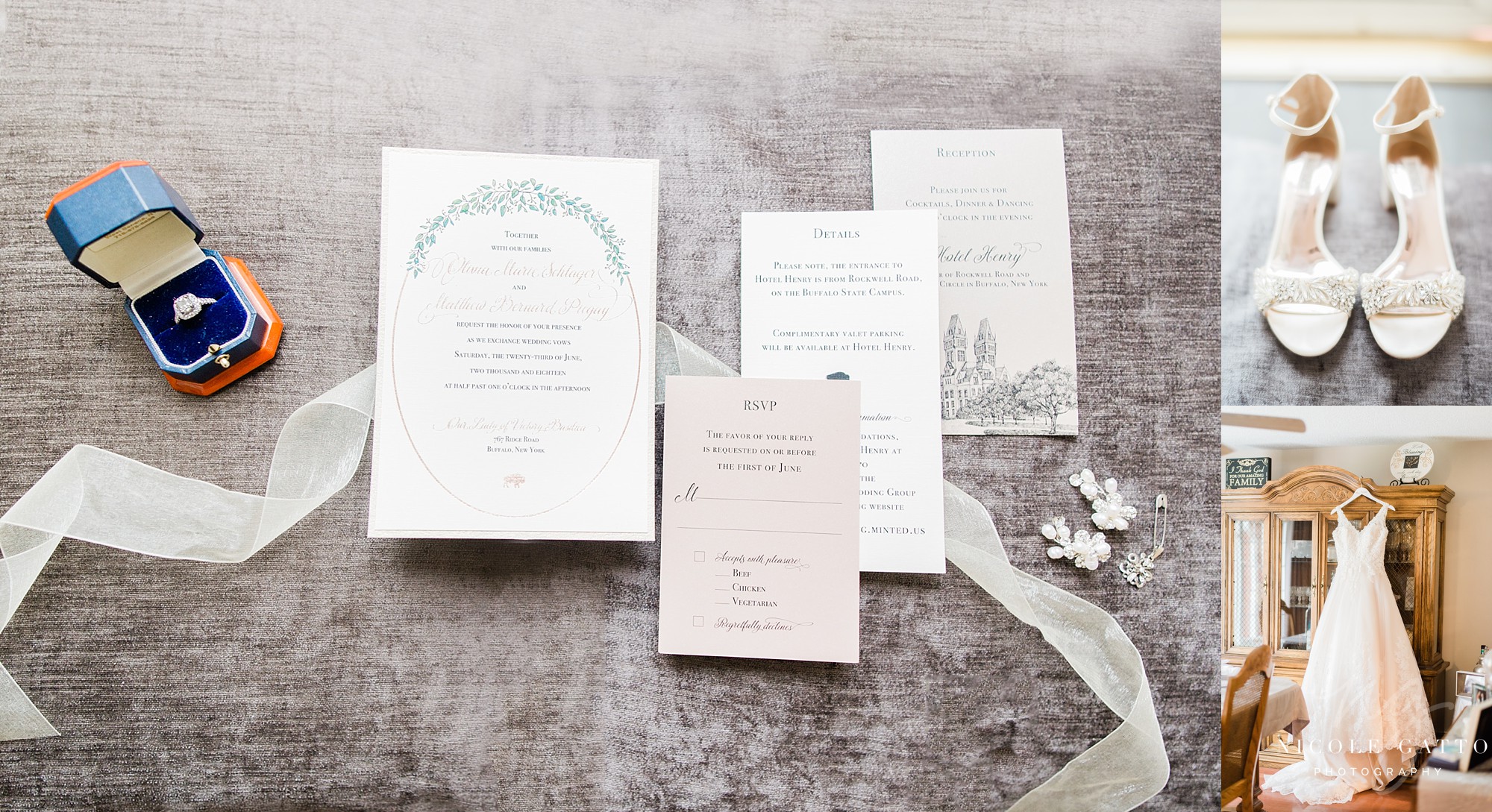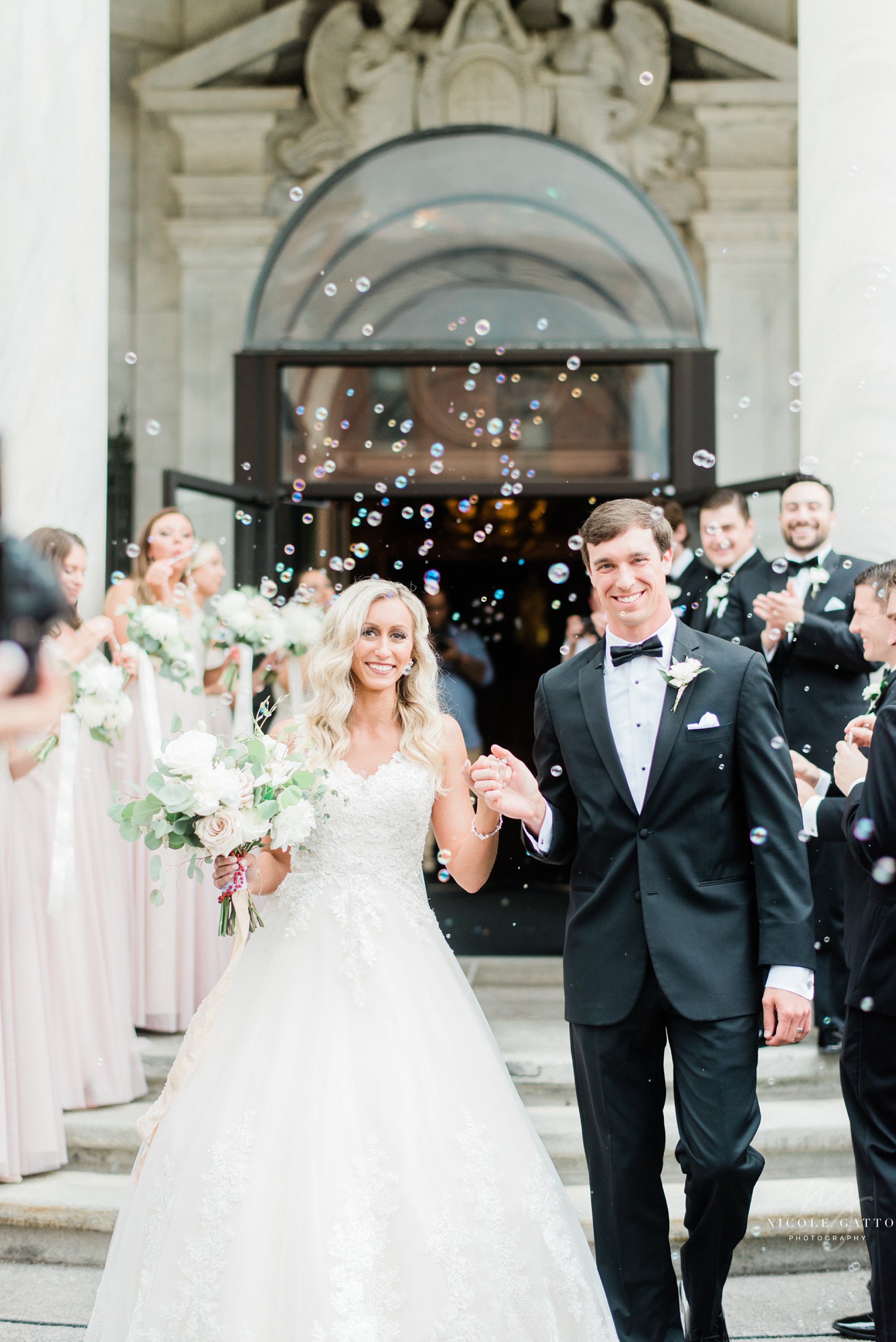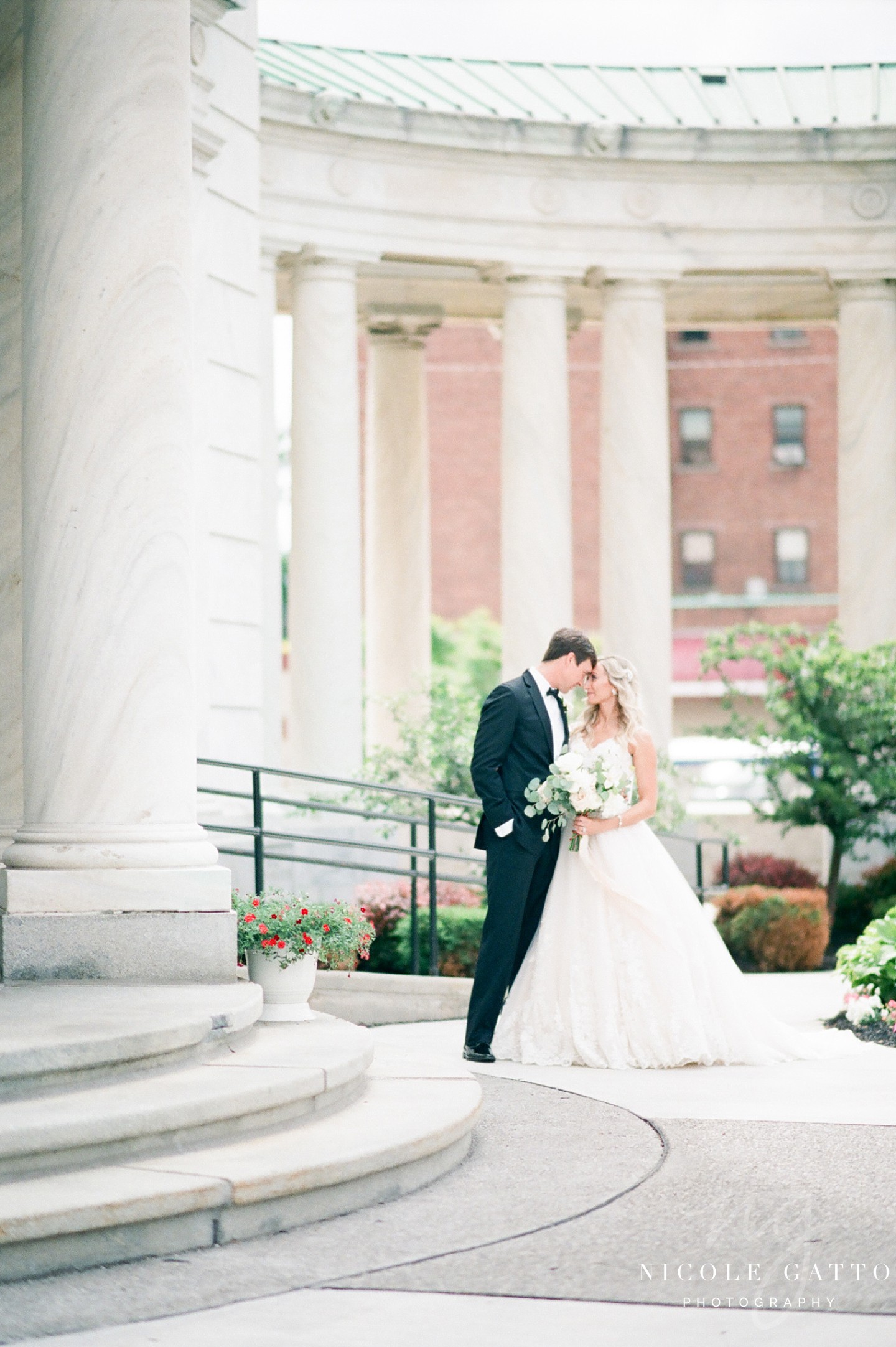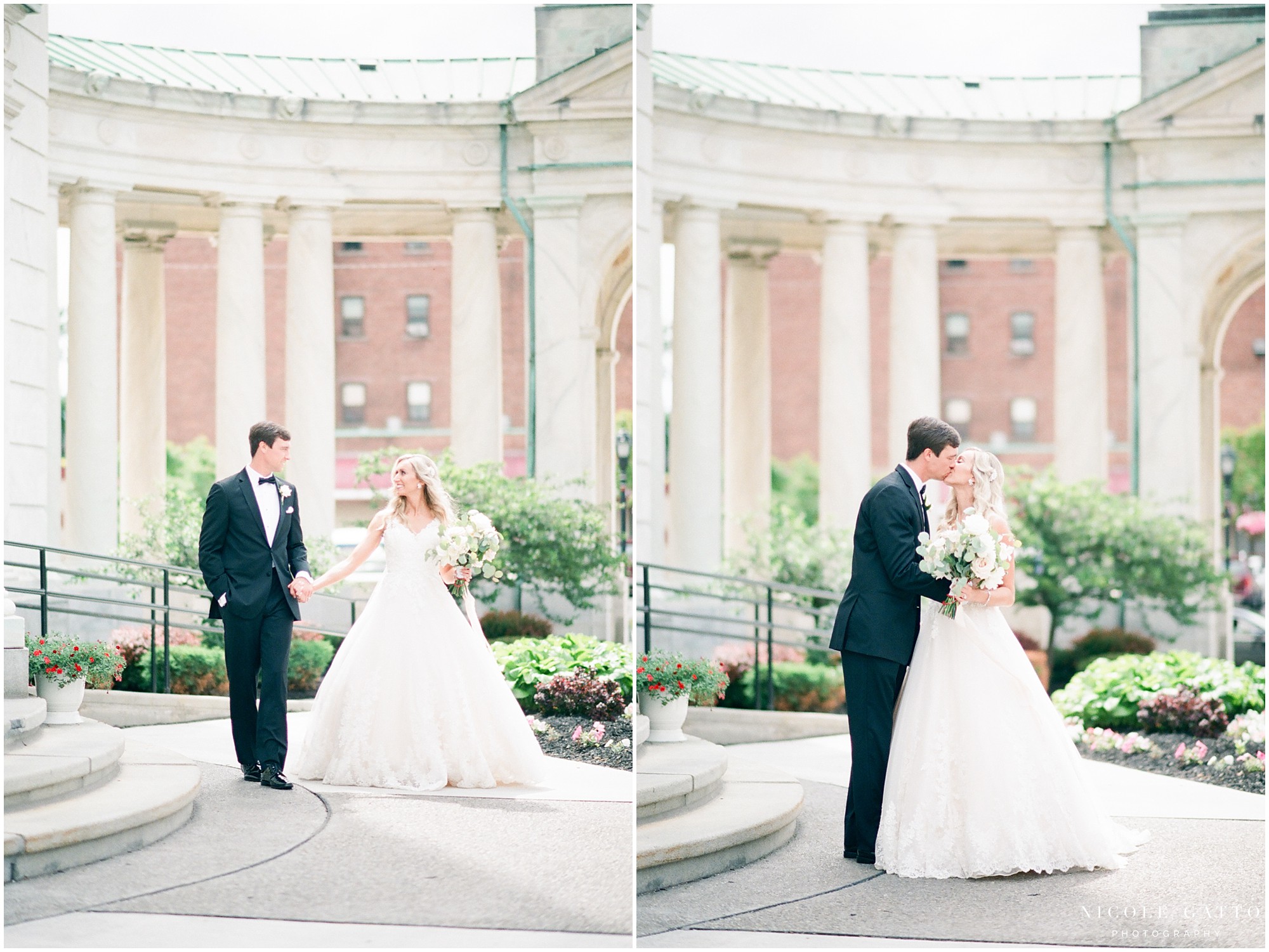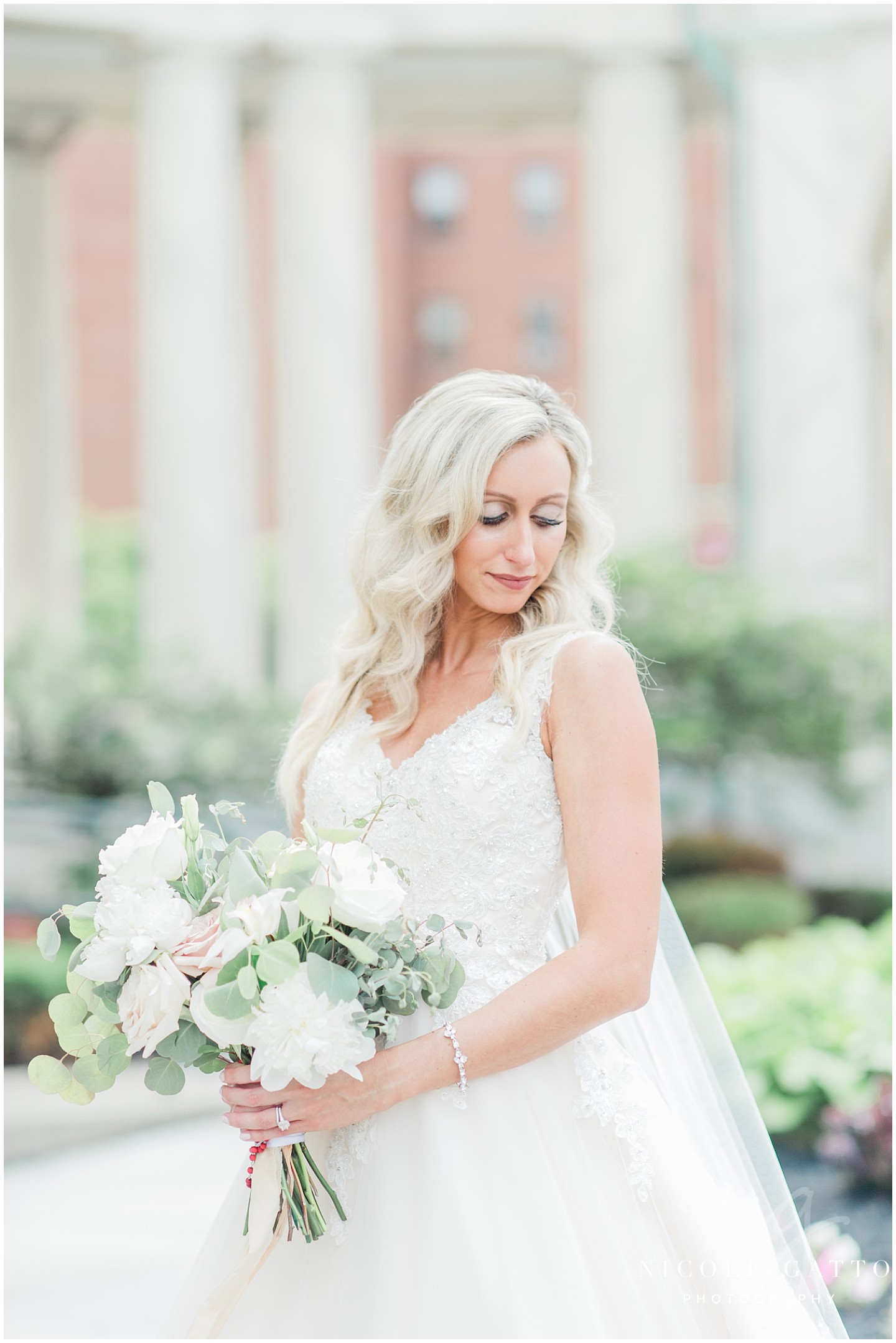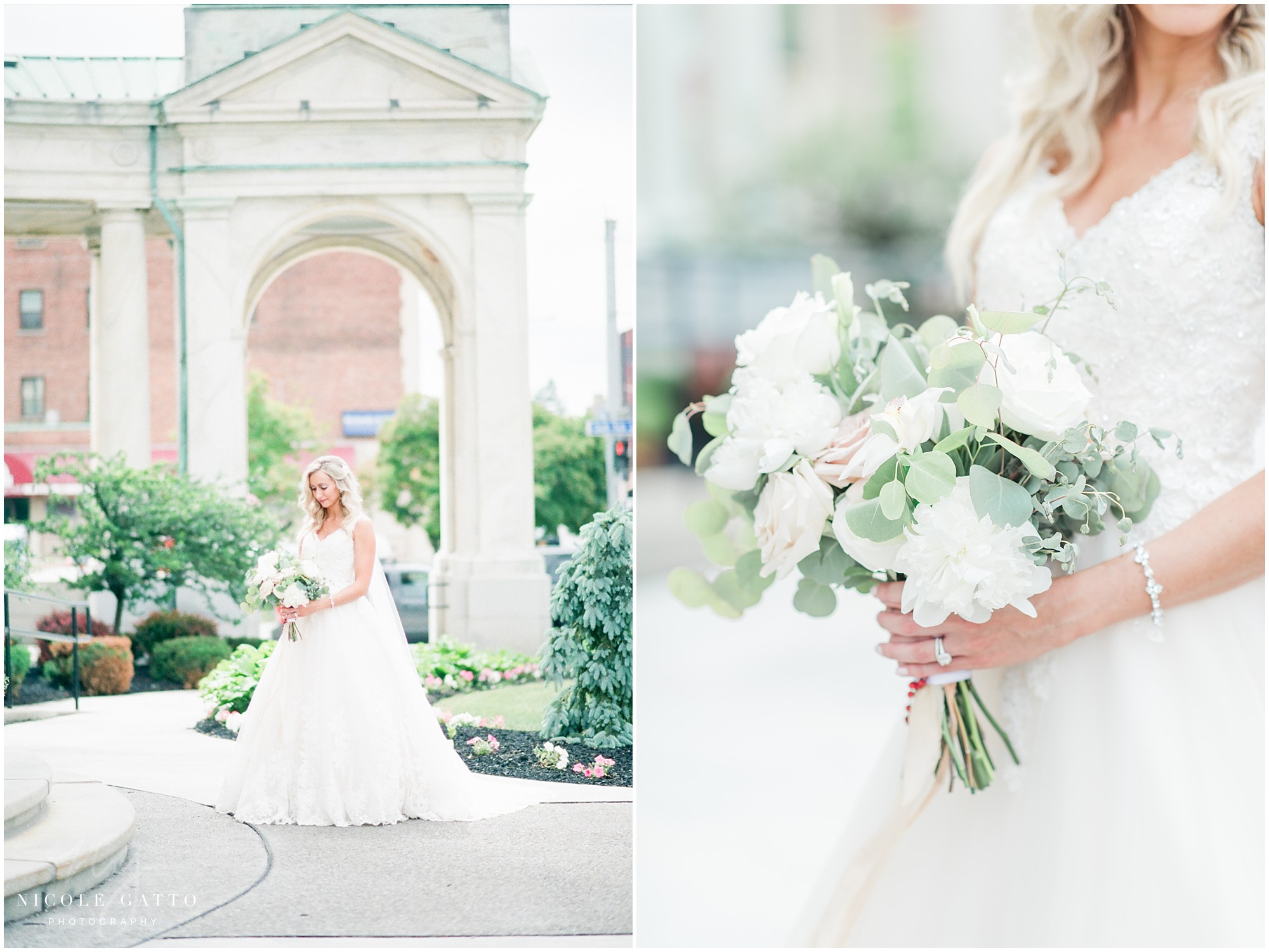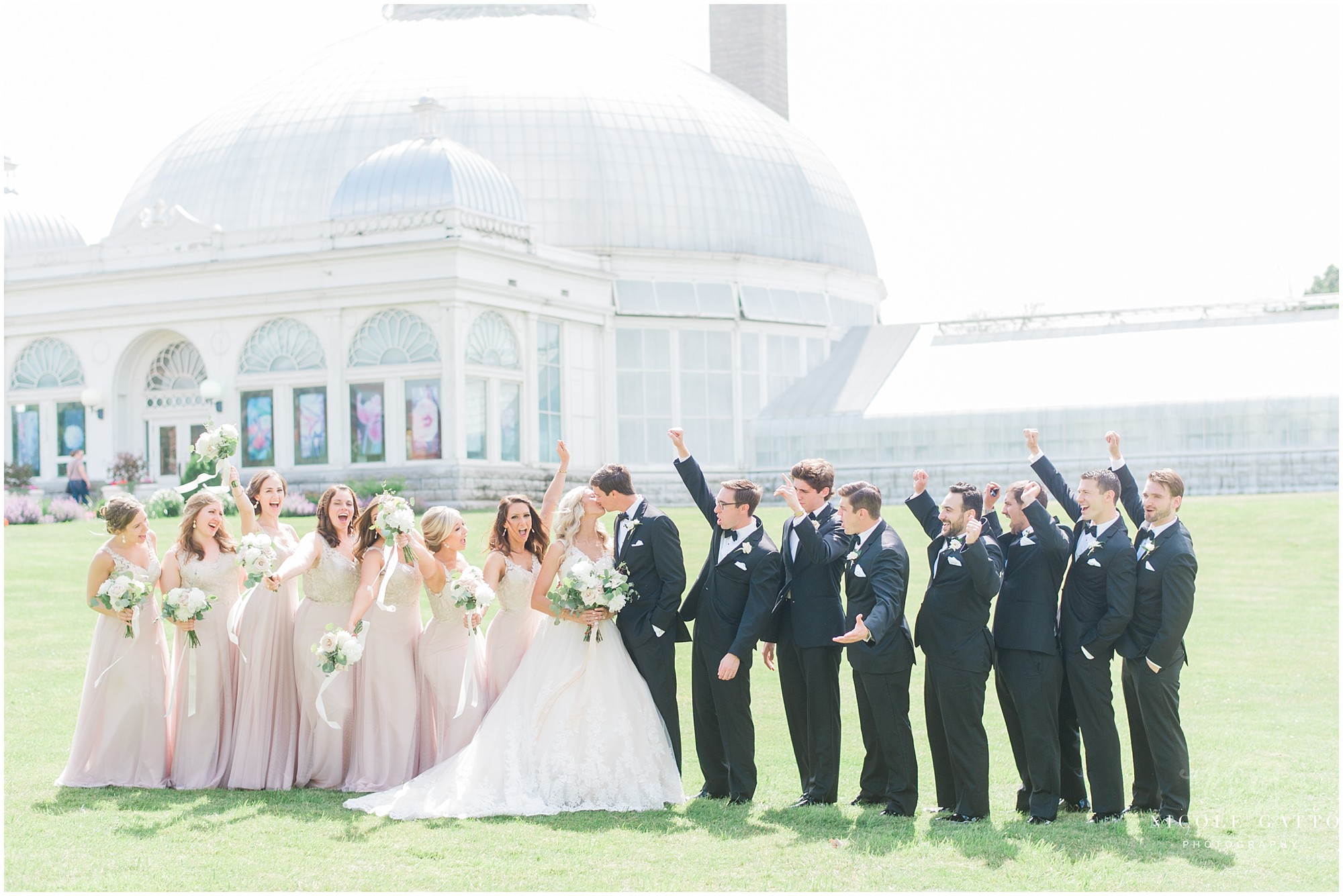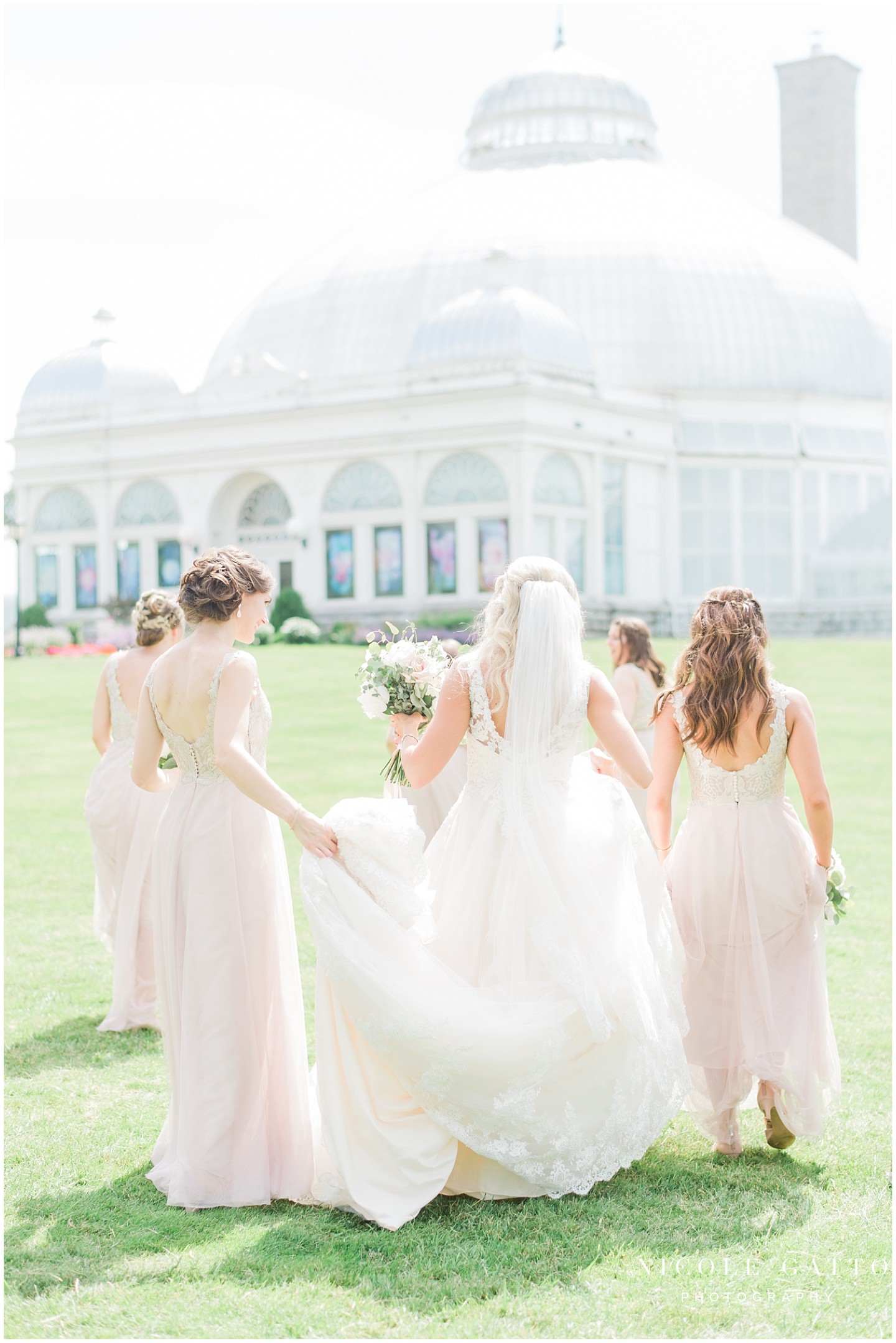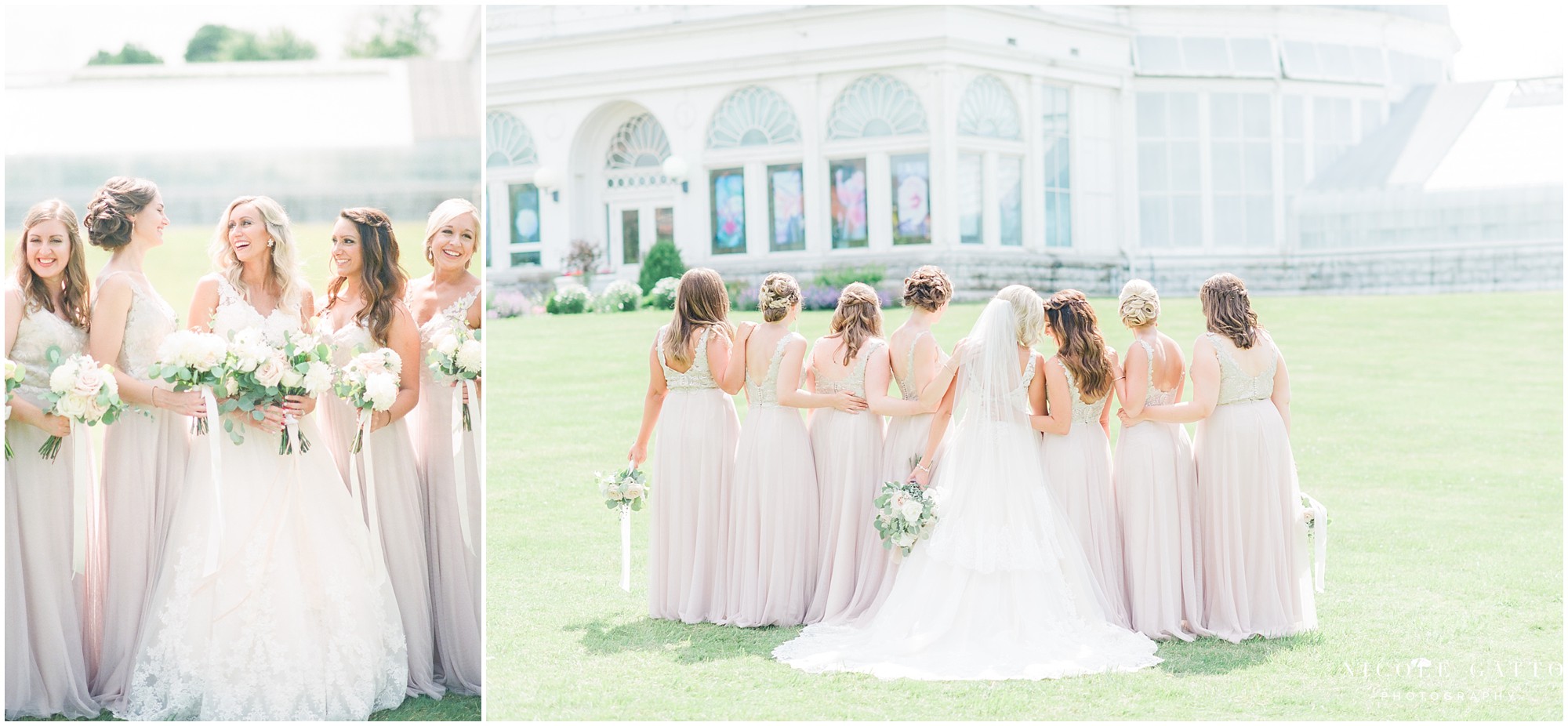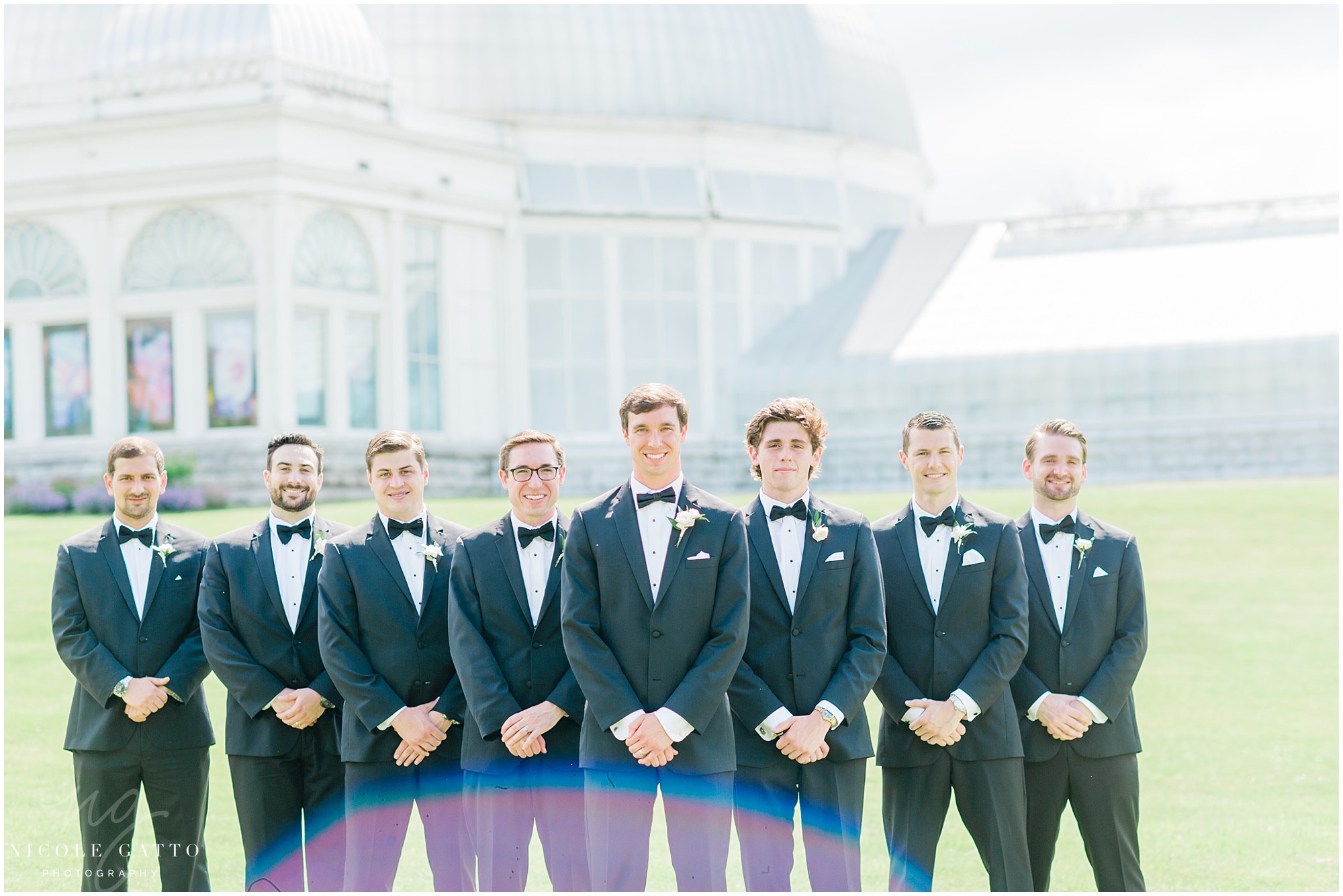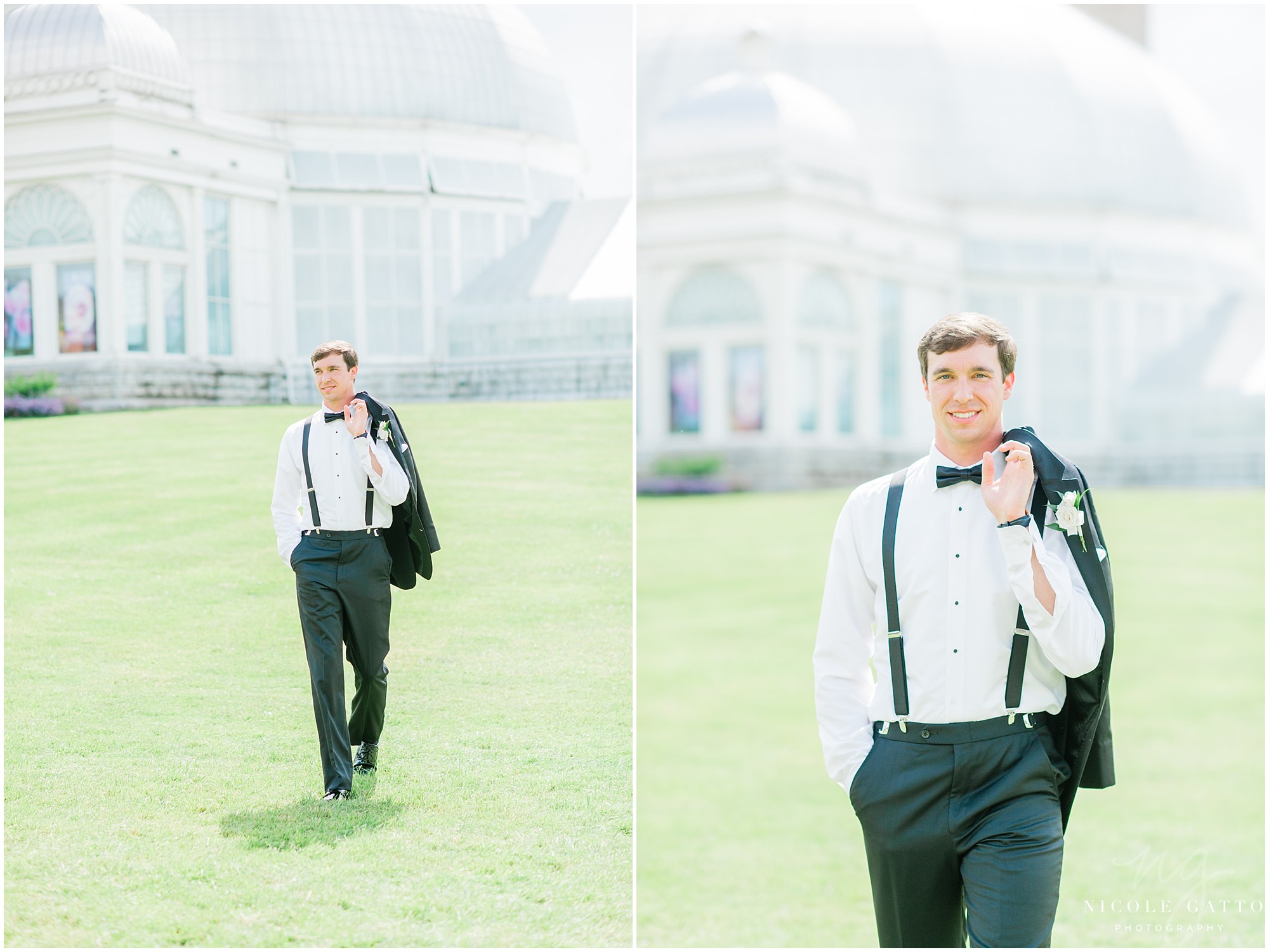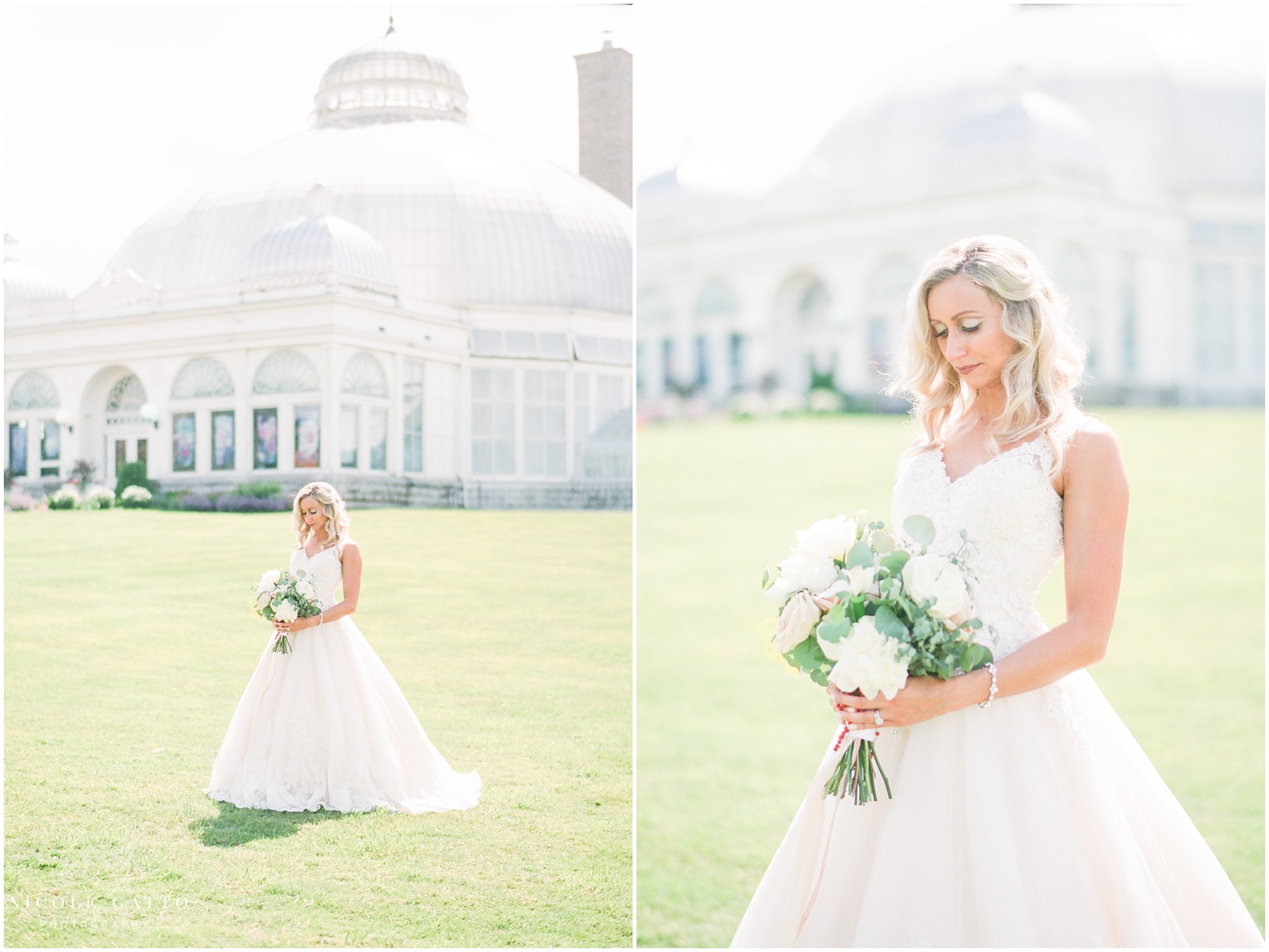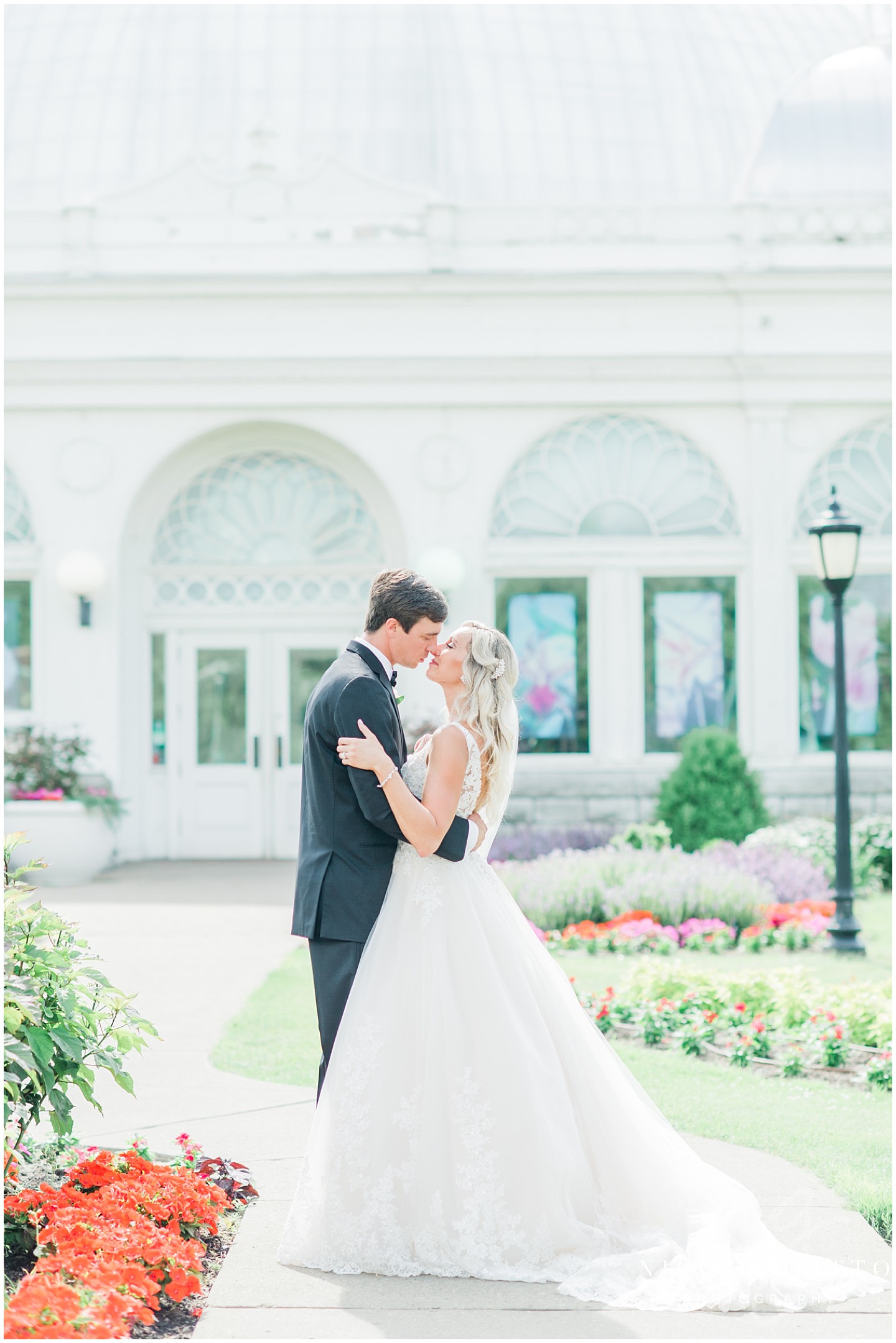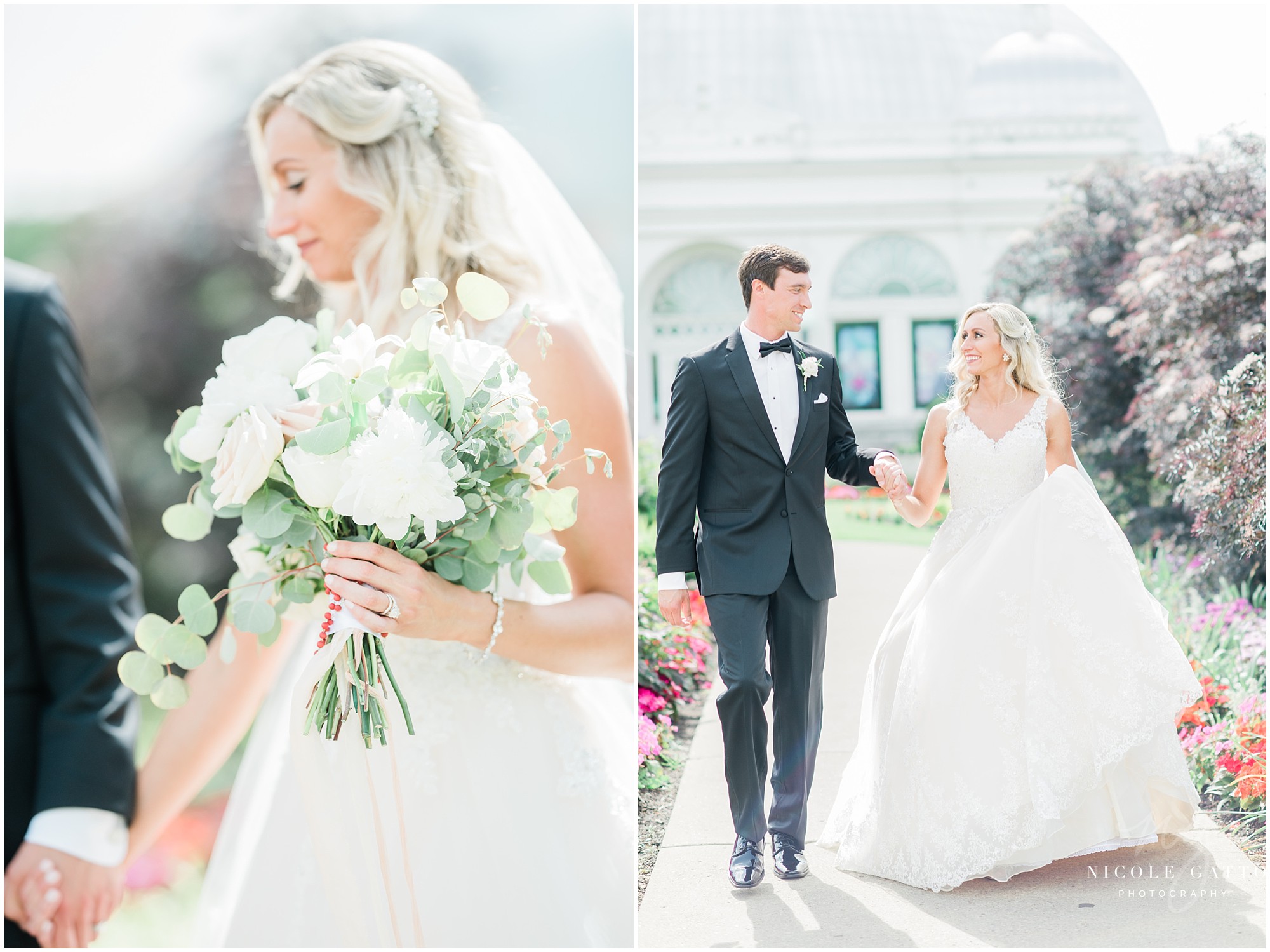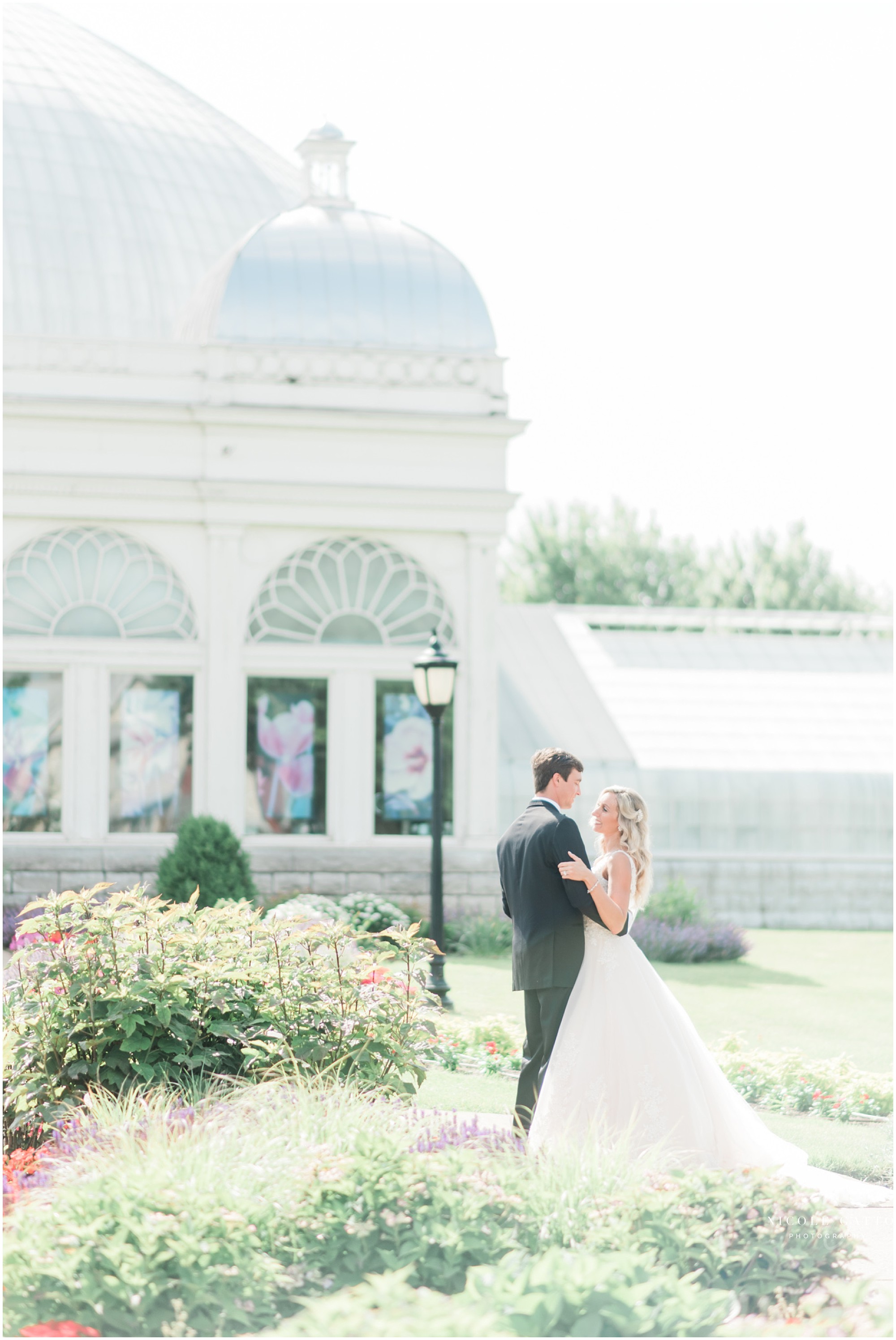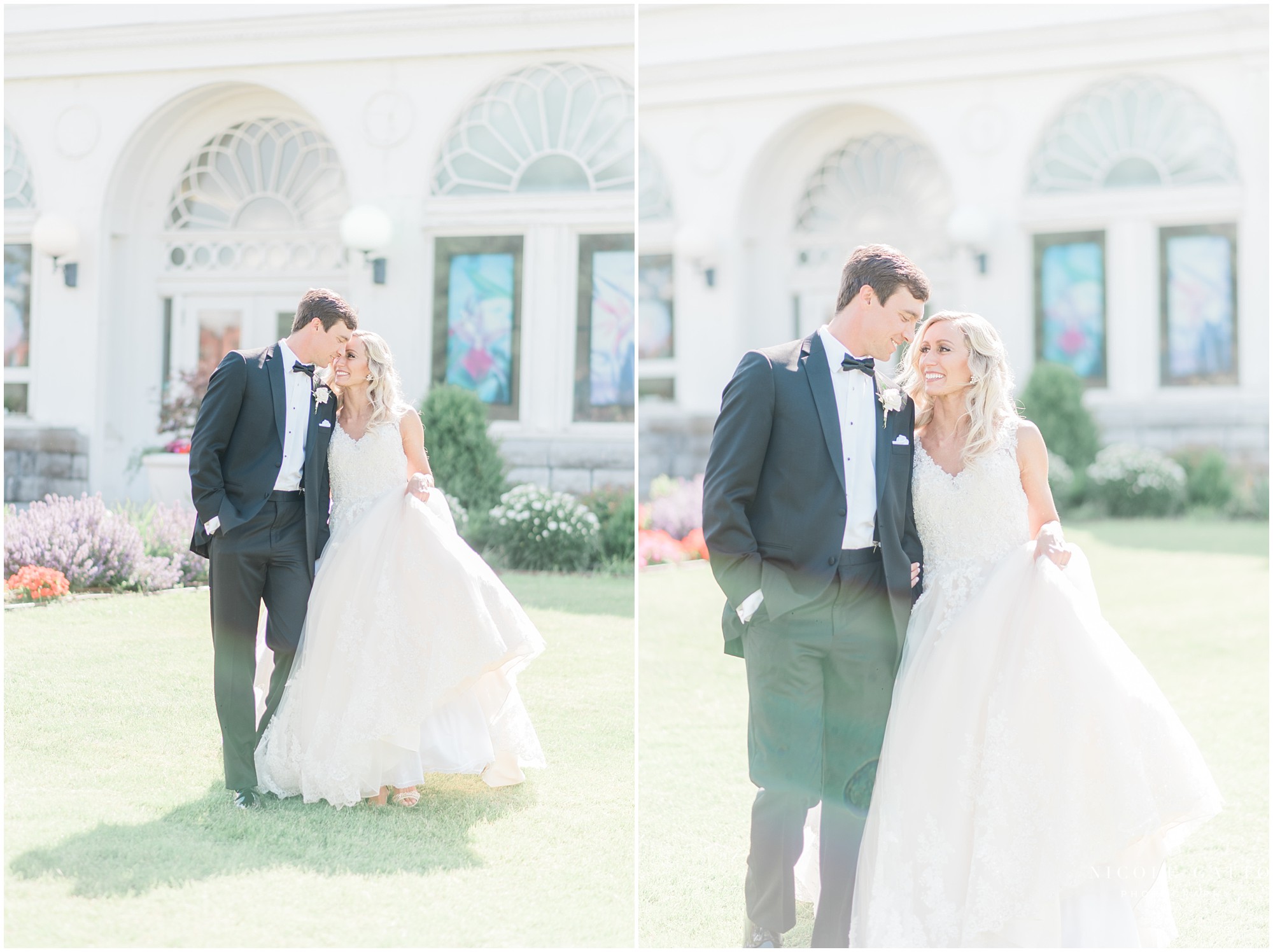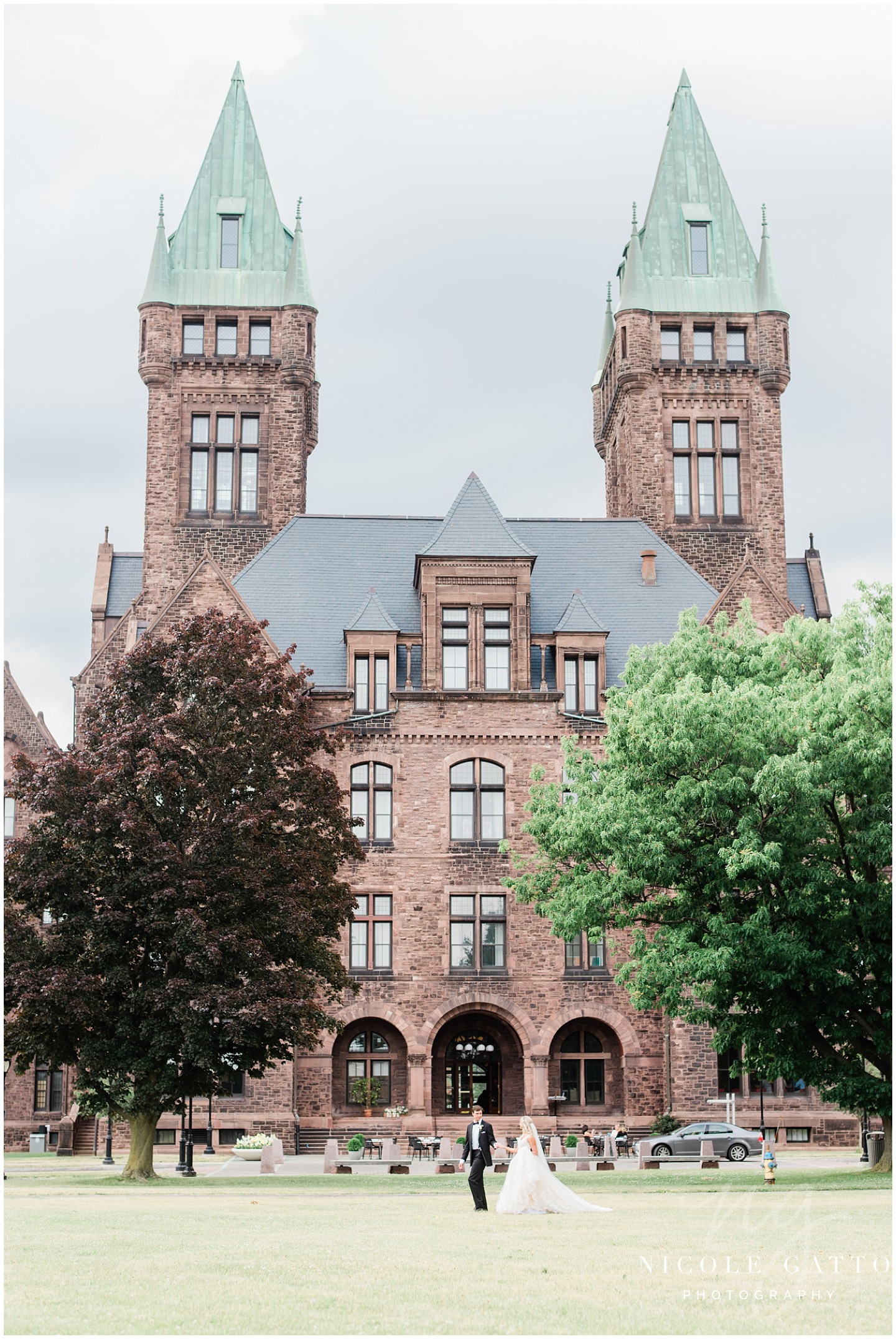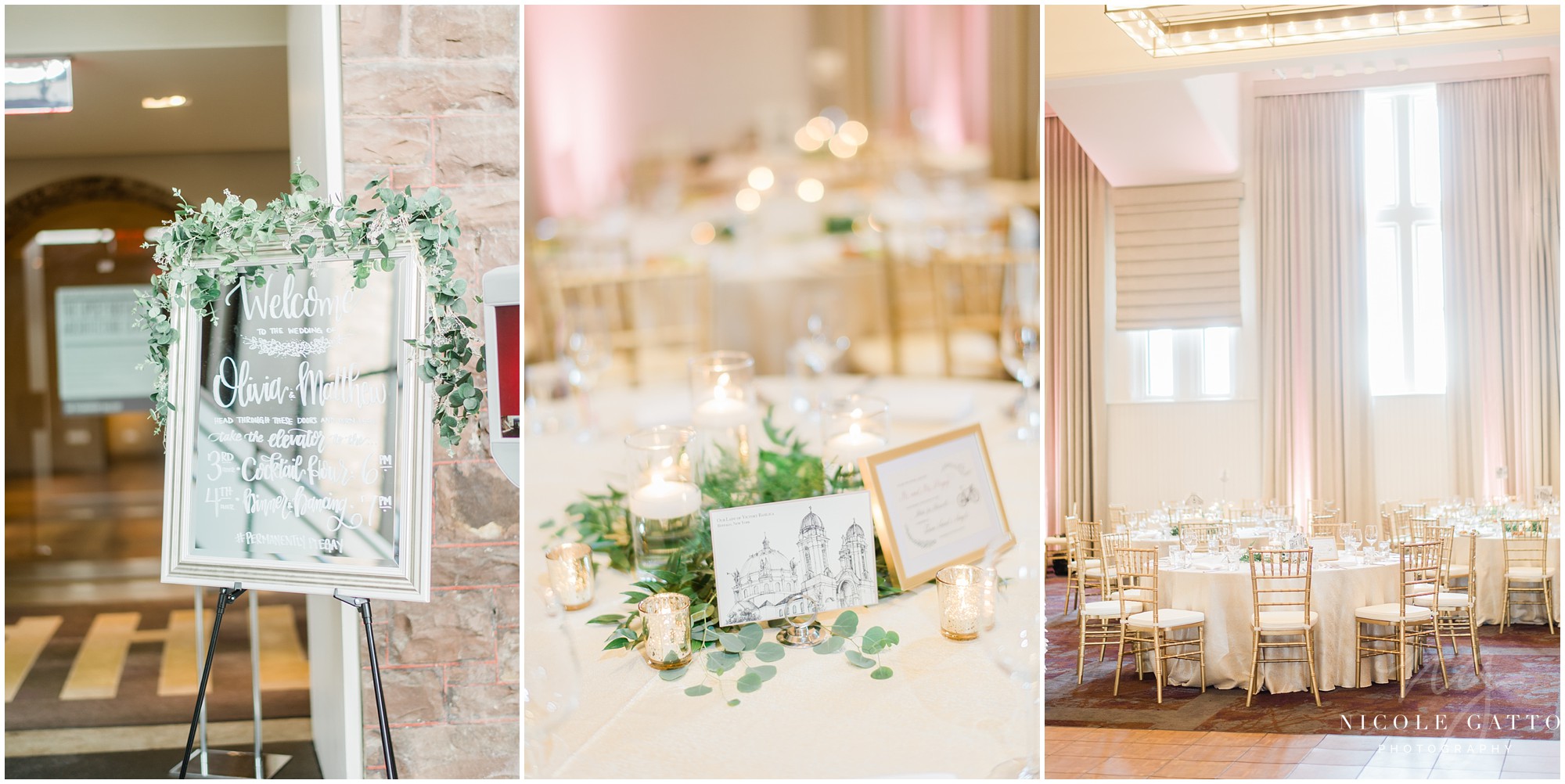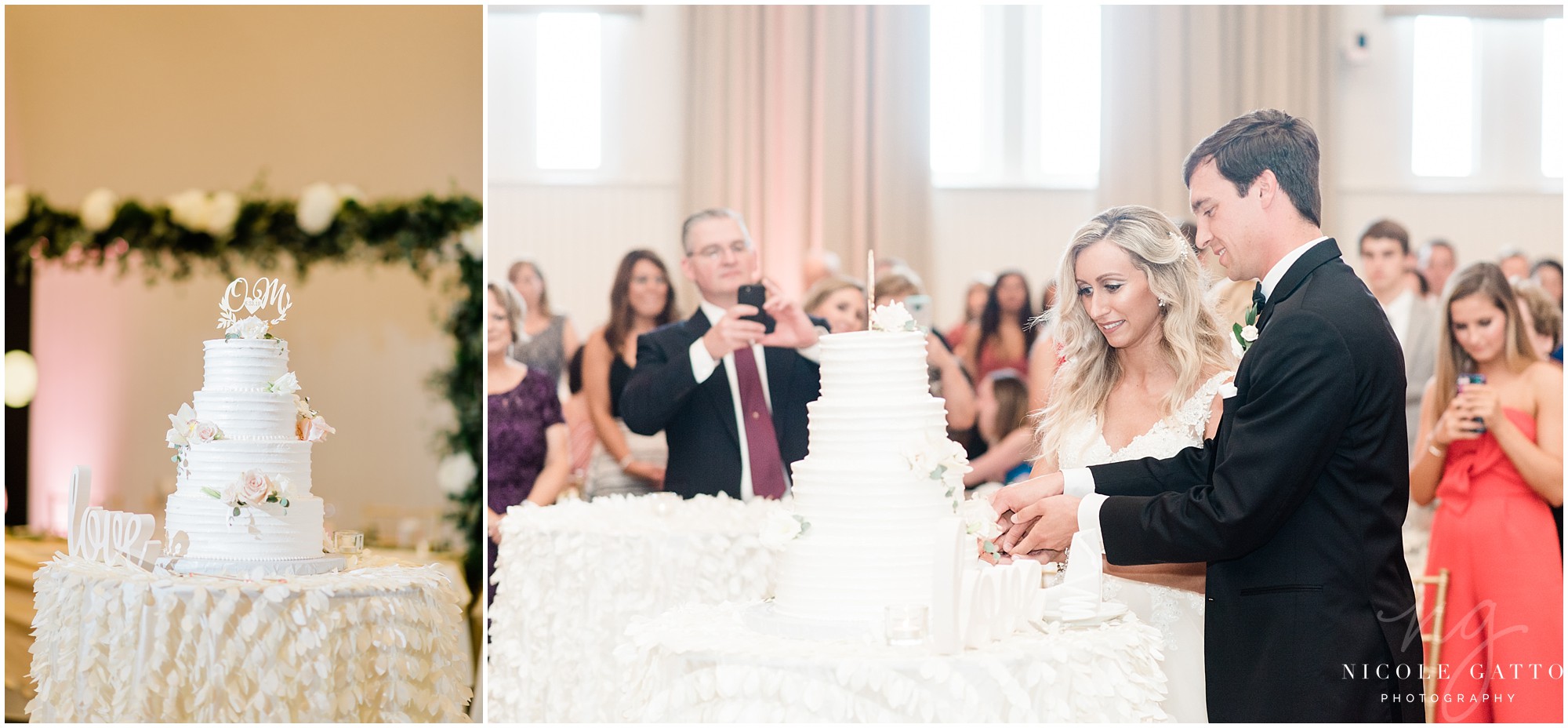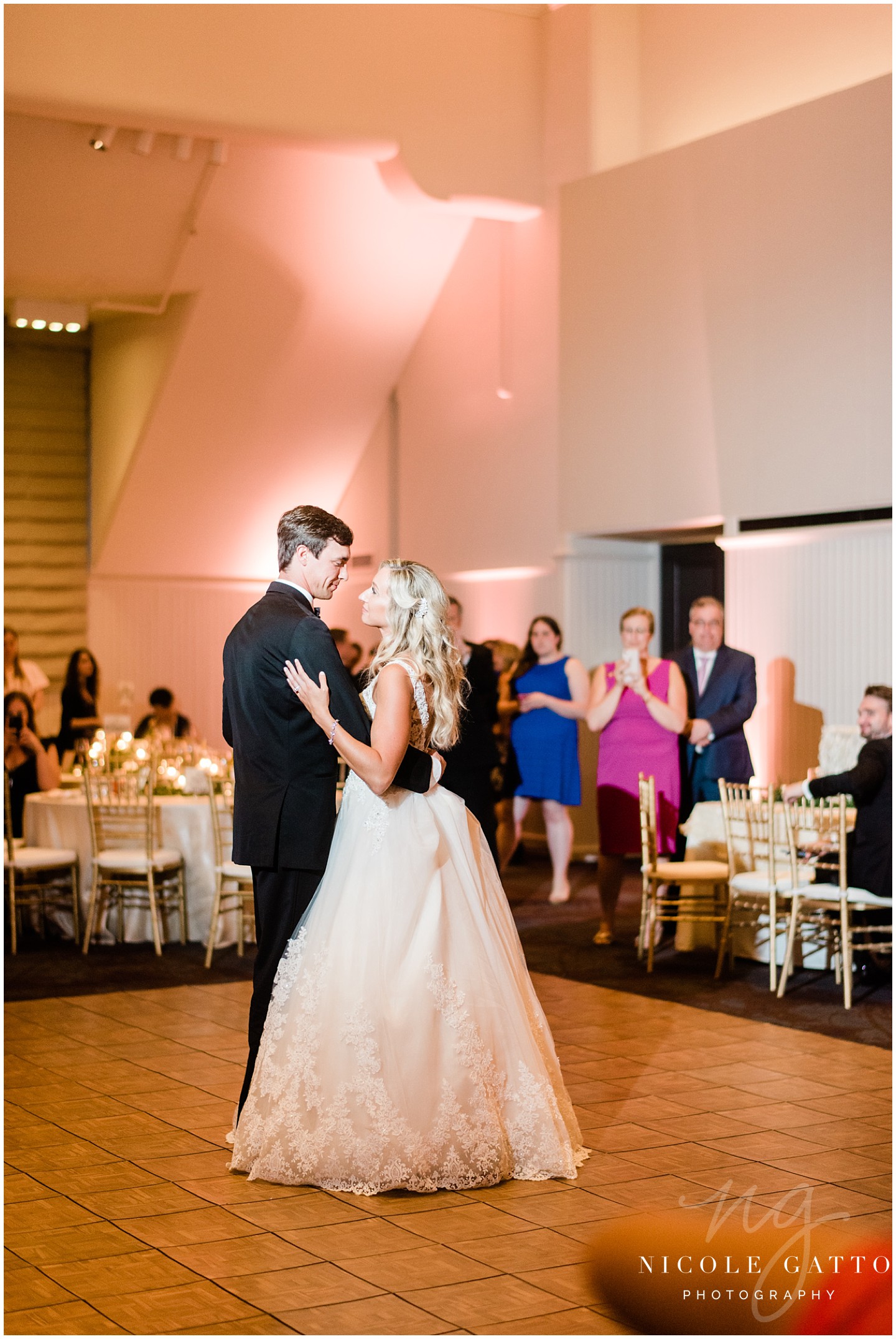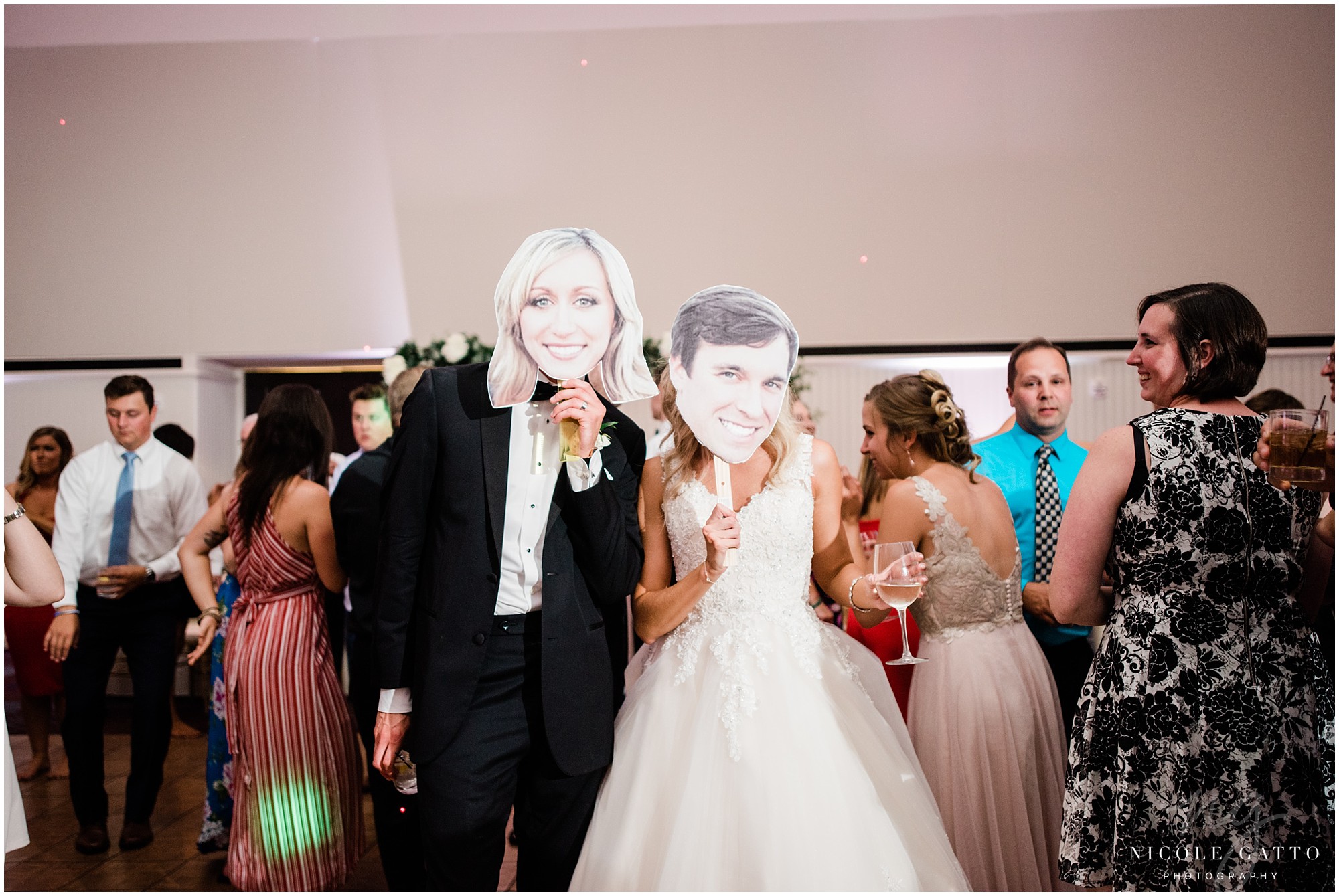 Check our their wedding day slideshow filled with all of our favorite images!