Alyssa + Cody's Wedding at Hayloft in the Grove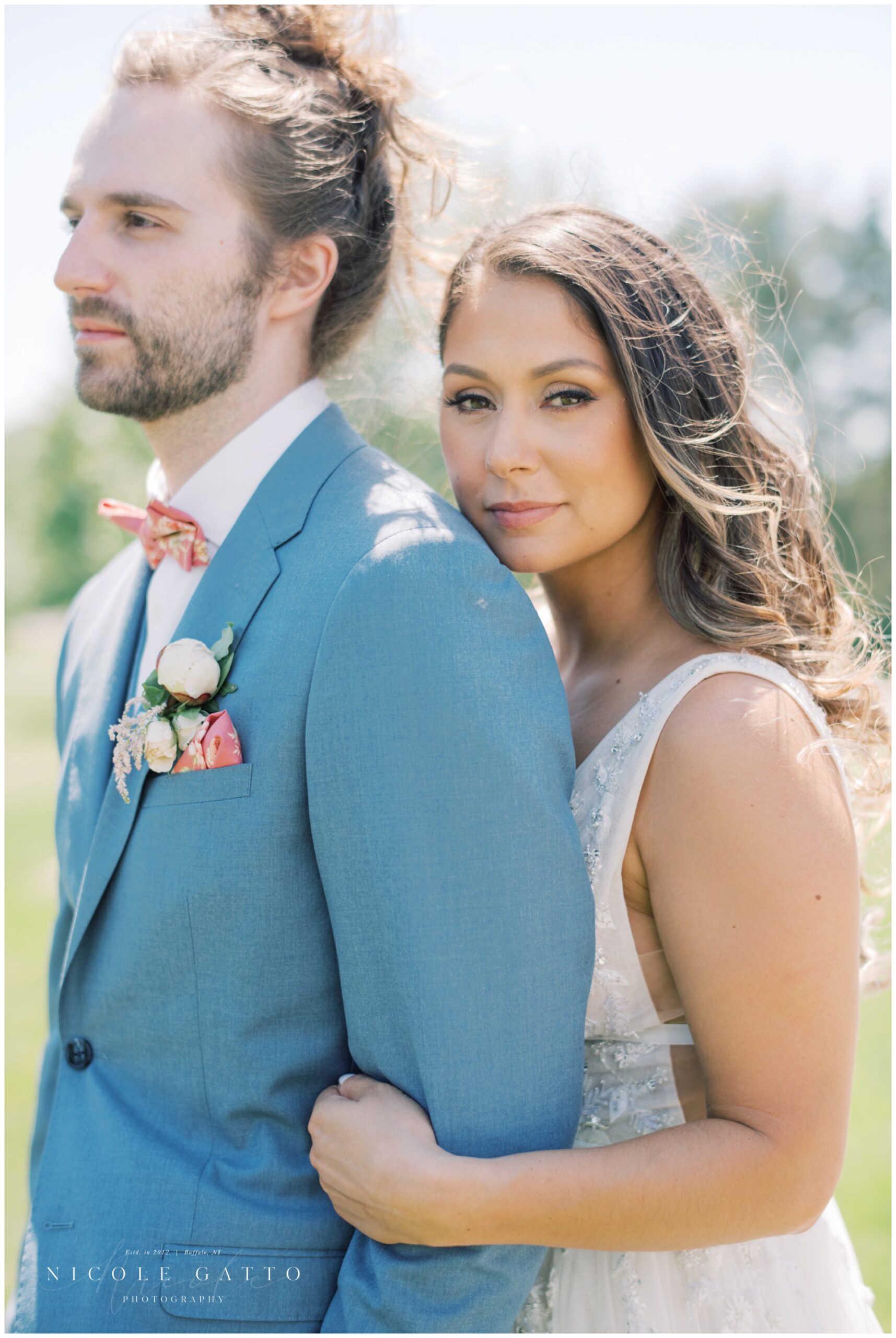 Cody and Alyssa's wedding at Hayloft in the Grove was as close to perfect as you could ask for (minus some major wind gusts.) If you have never been to Hayloft in the grove, it is truly a beautiful place to get married, especially if you're looking for a rustic vibe (with an awesome outdoor ceremony spot!)
Cody and Alyssa first met while working at Osteria 166. They were both interested in each other, when Cody's brother, Austin, decided to make the move for Cody and asked Alyssa to be Cody's date for their cousin's wedding! They eventually started dating, got a dog, and moved in together. Cody put the ring on their dog Belle's collar and ask her to marry him during Alyssa's Bachelor watch-night with her two best friends.
We started the day with the girls getting dressed at the cottage on Haylofts property, while the guys got ready at Haylofts "man cave."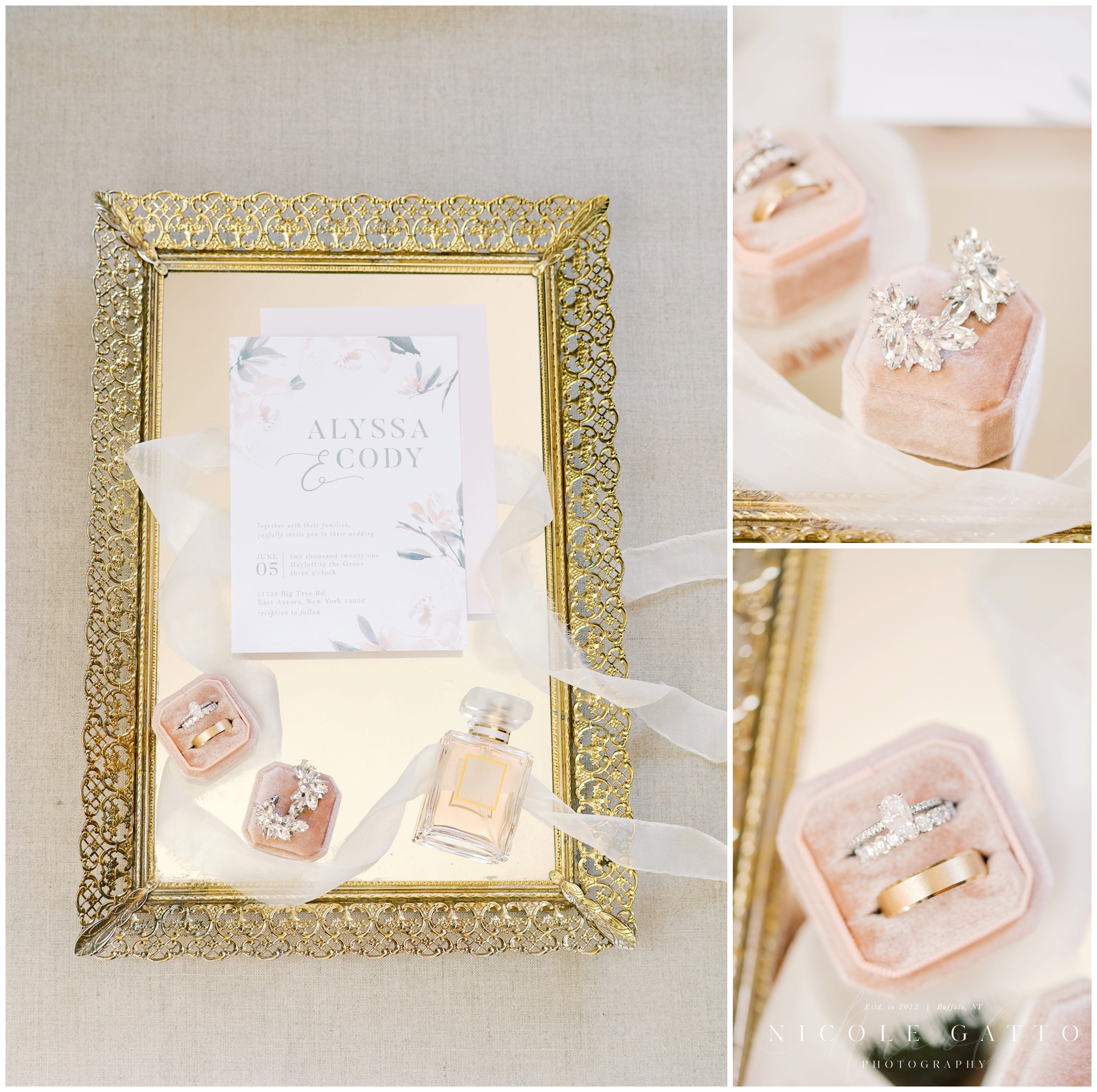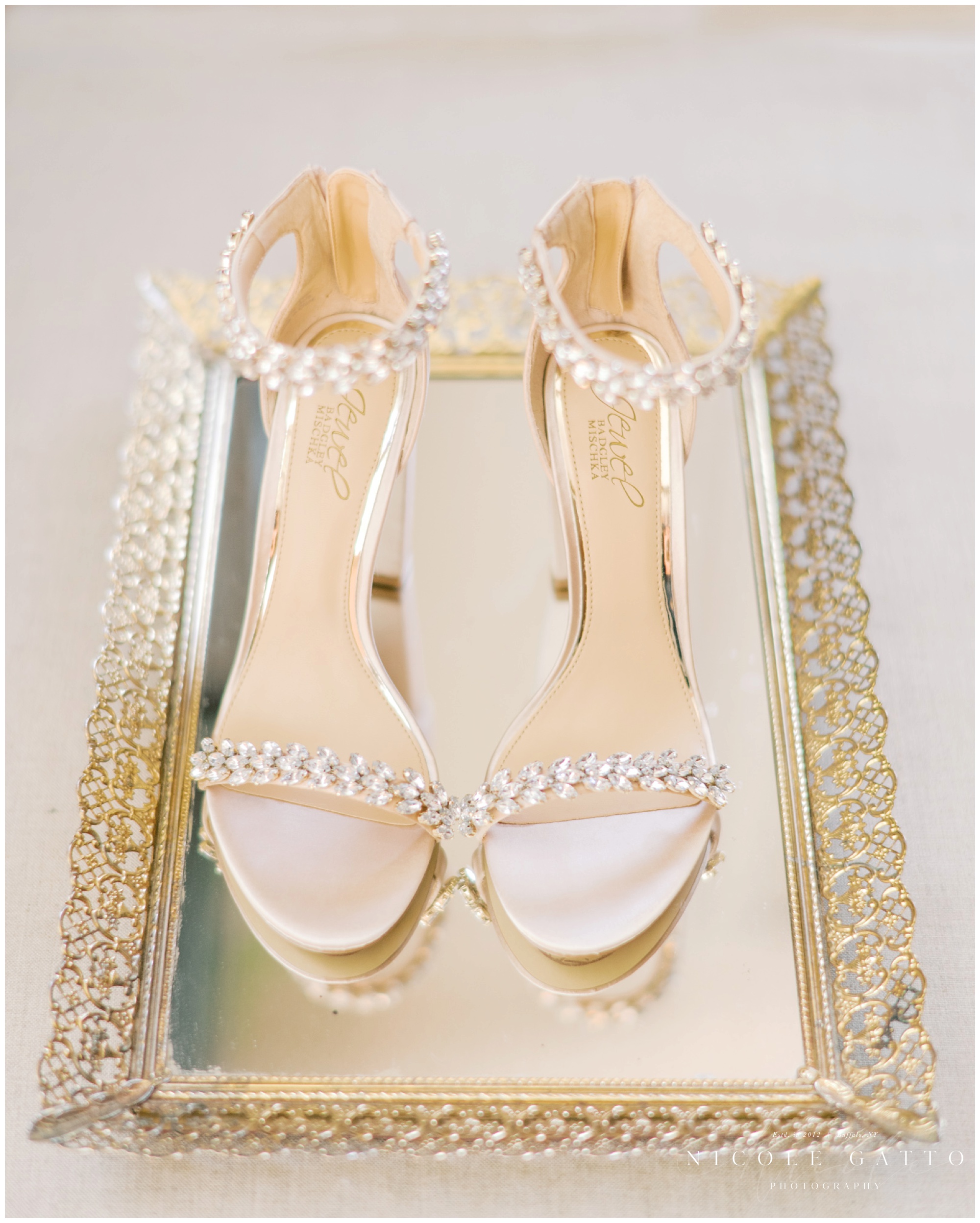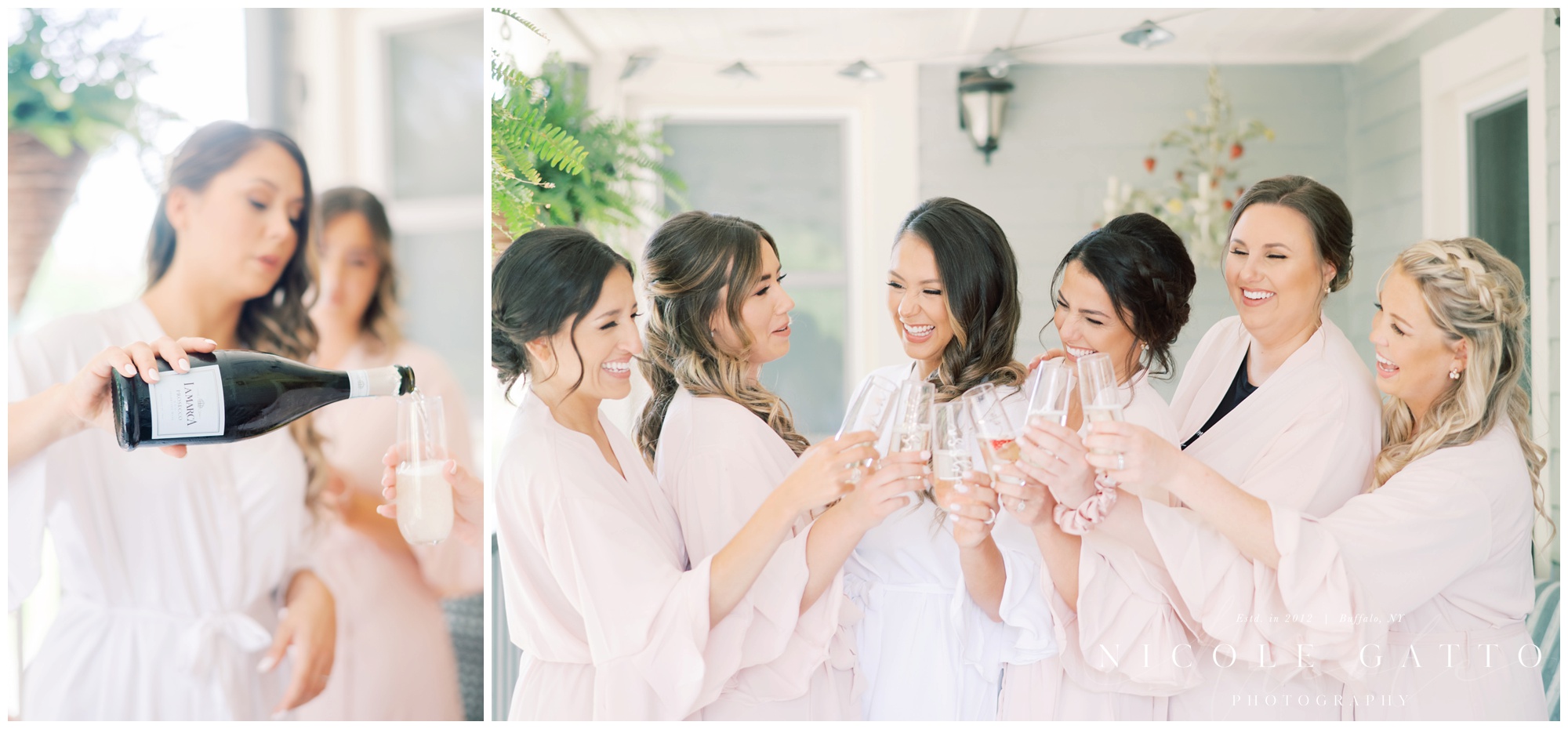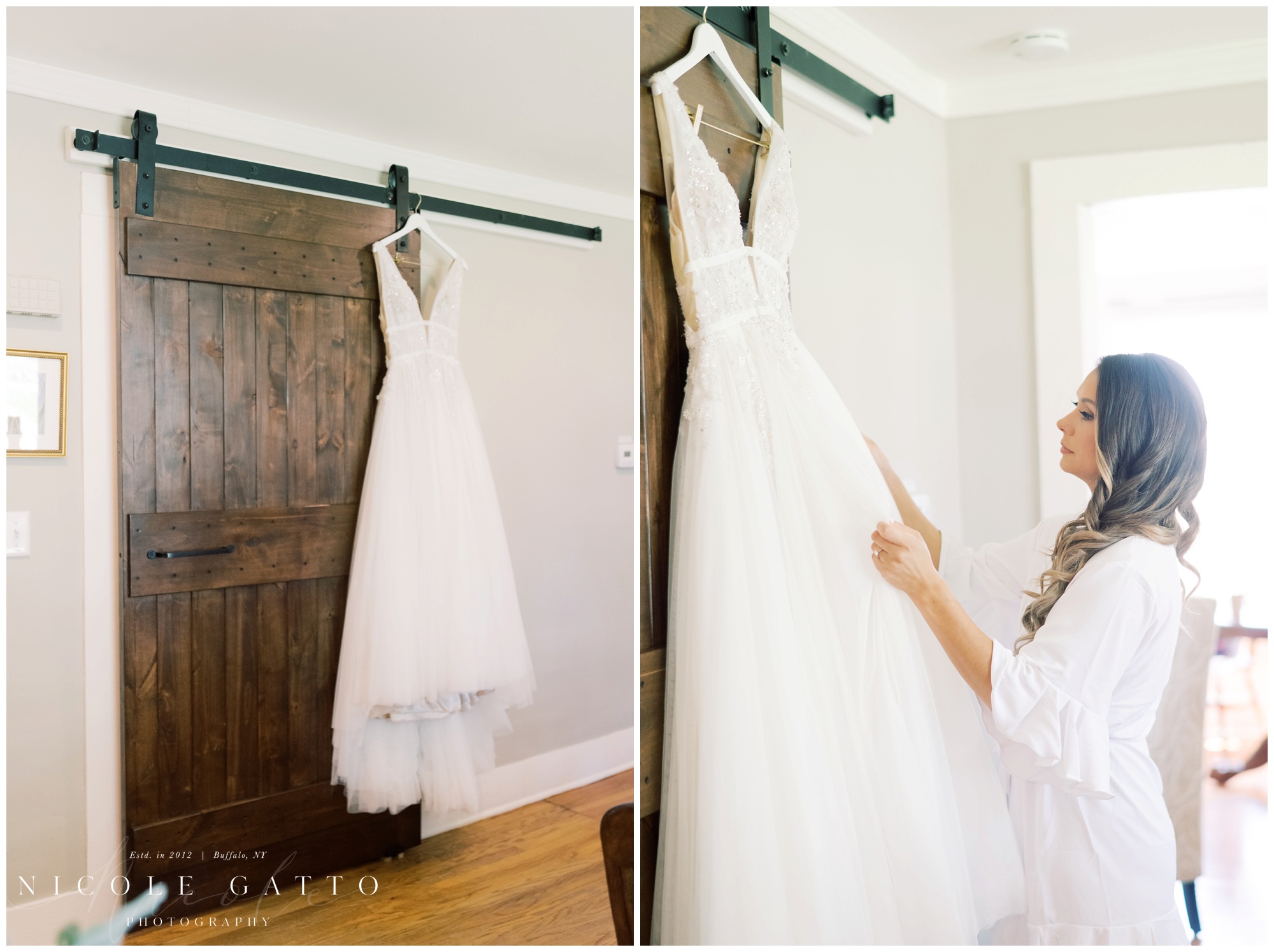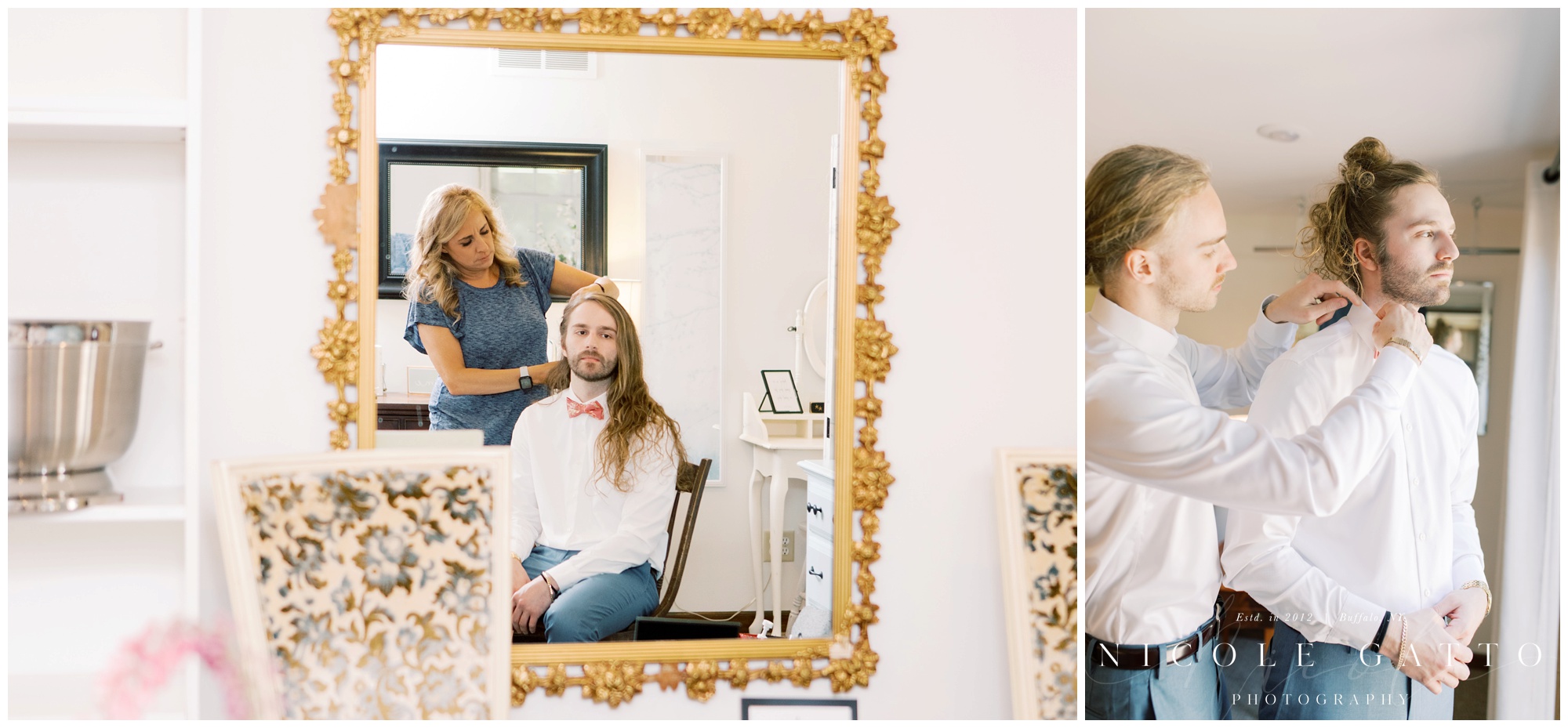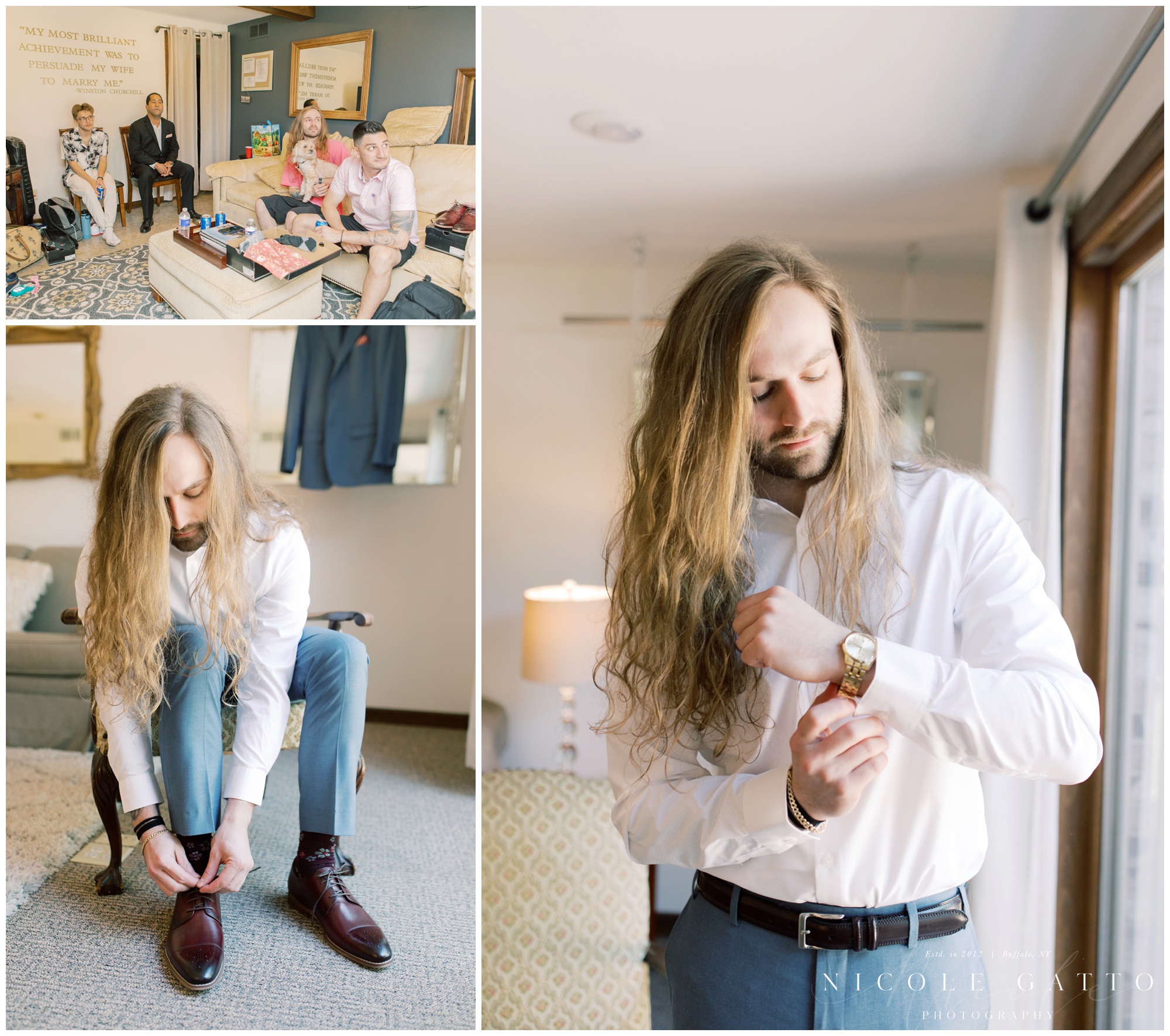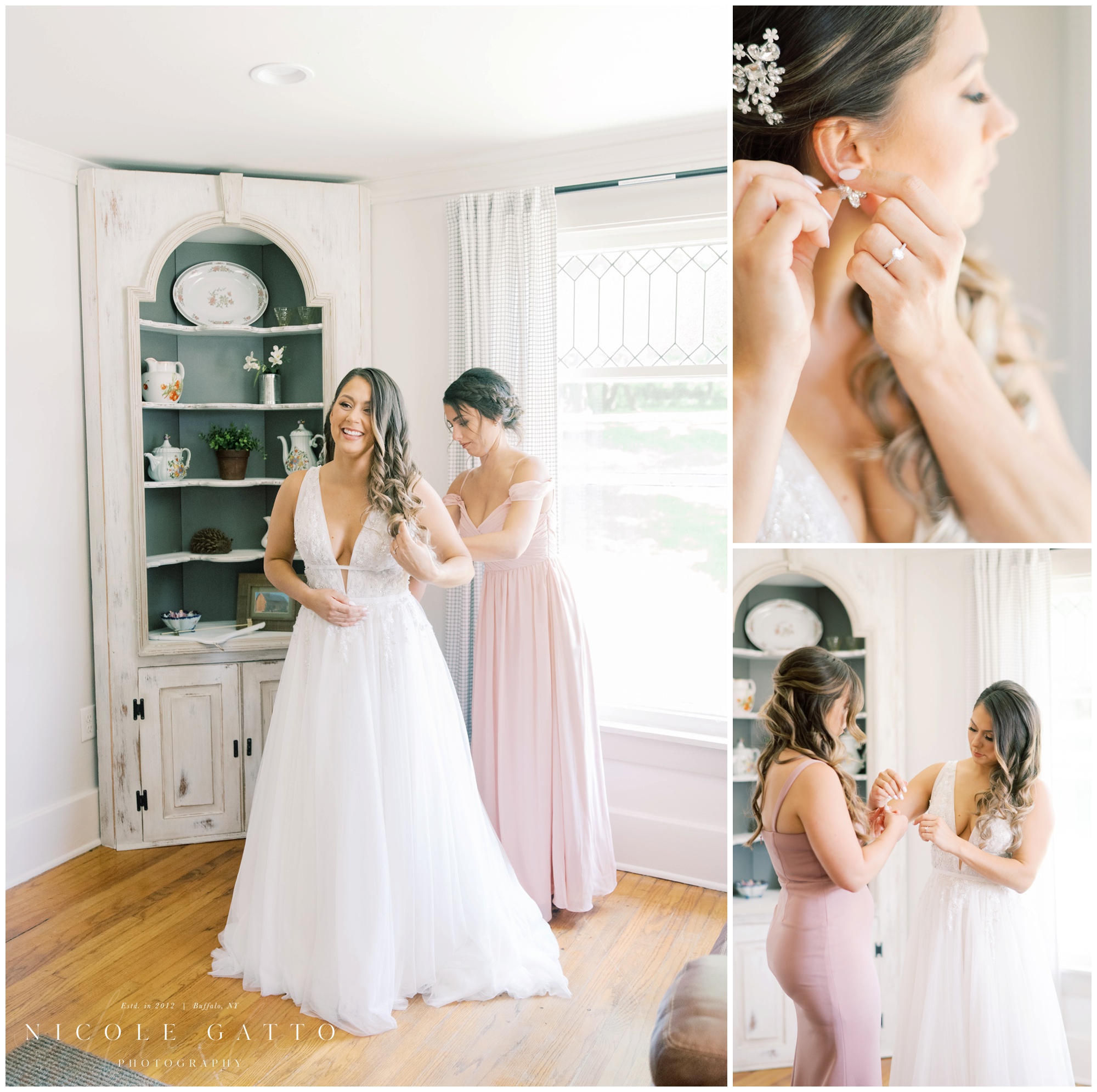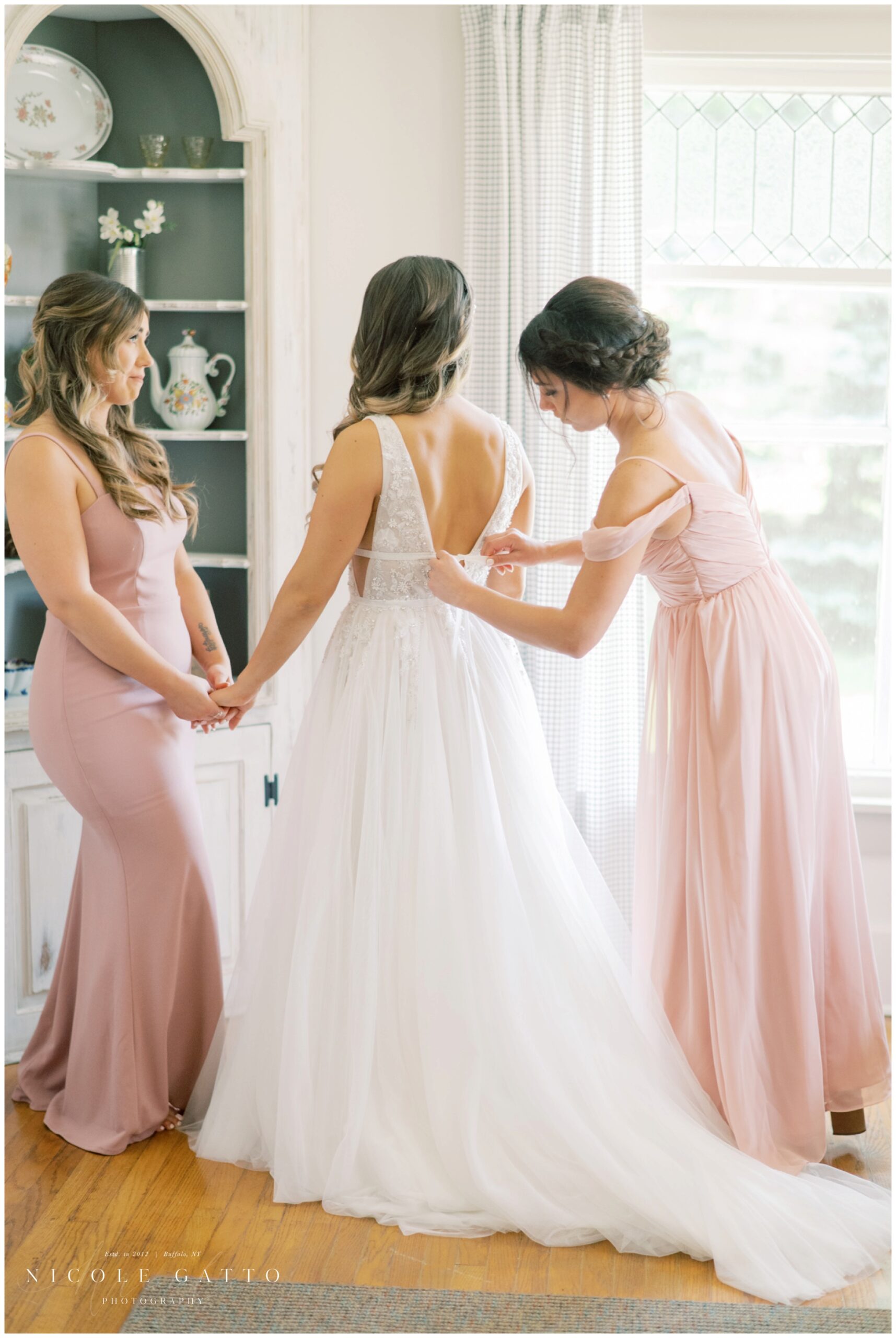 Alyssa did a sweet first look with her father before heading over to do a first look with Cody.


I love that they brought their dog Belle to be a part of their wedding day!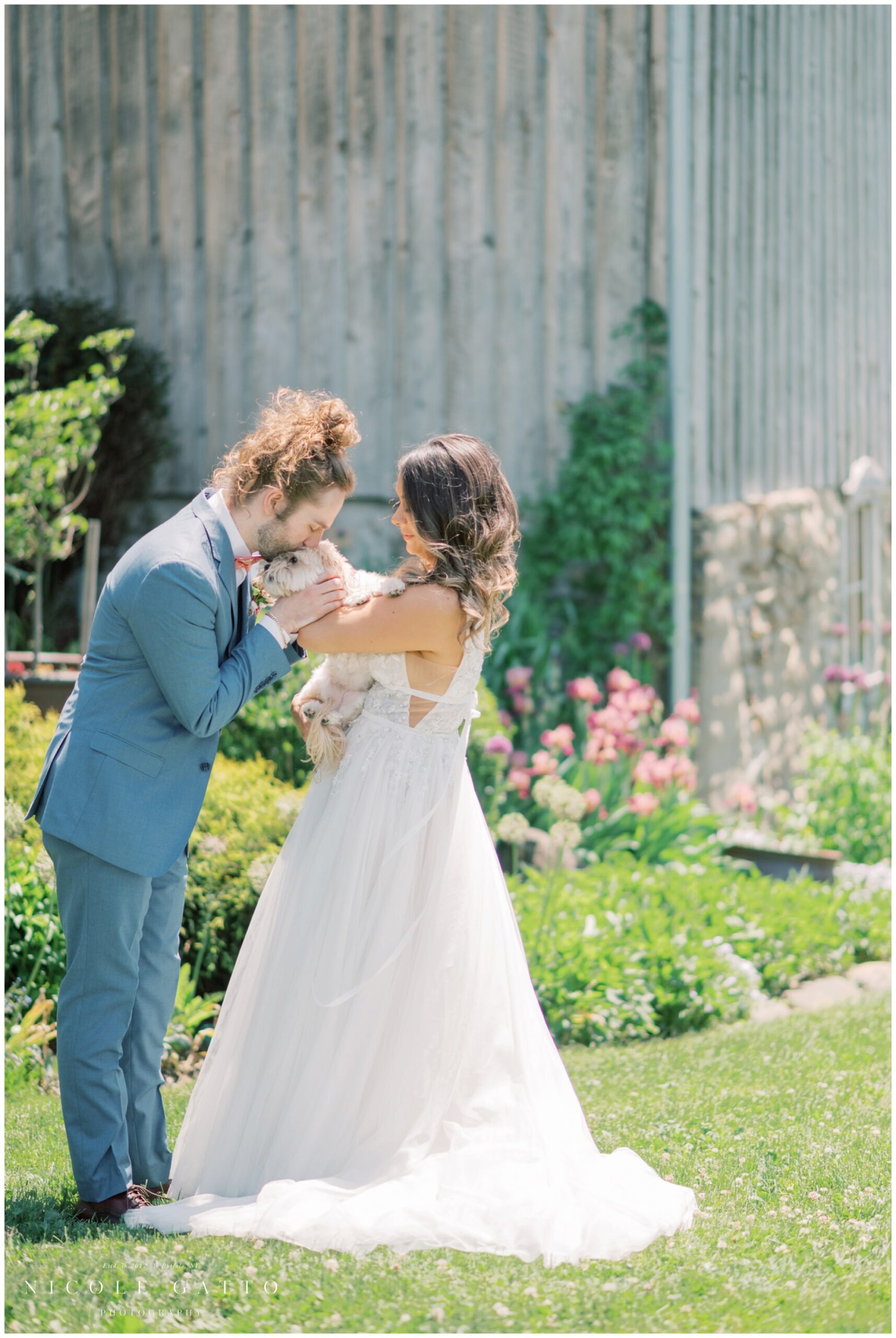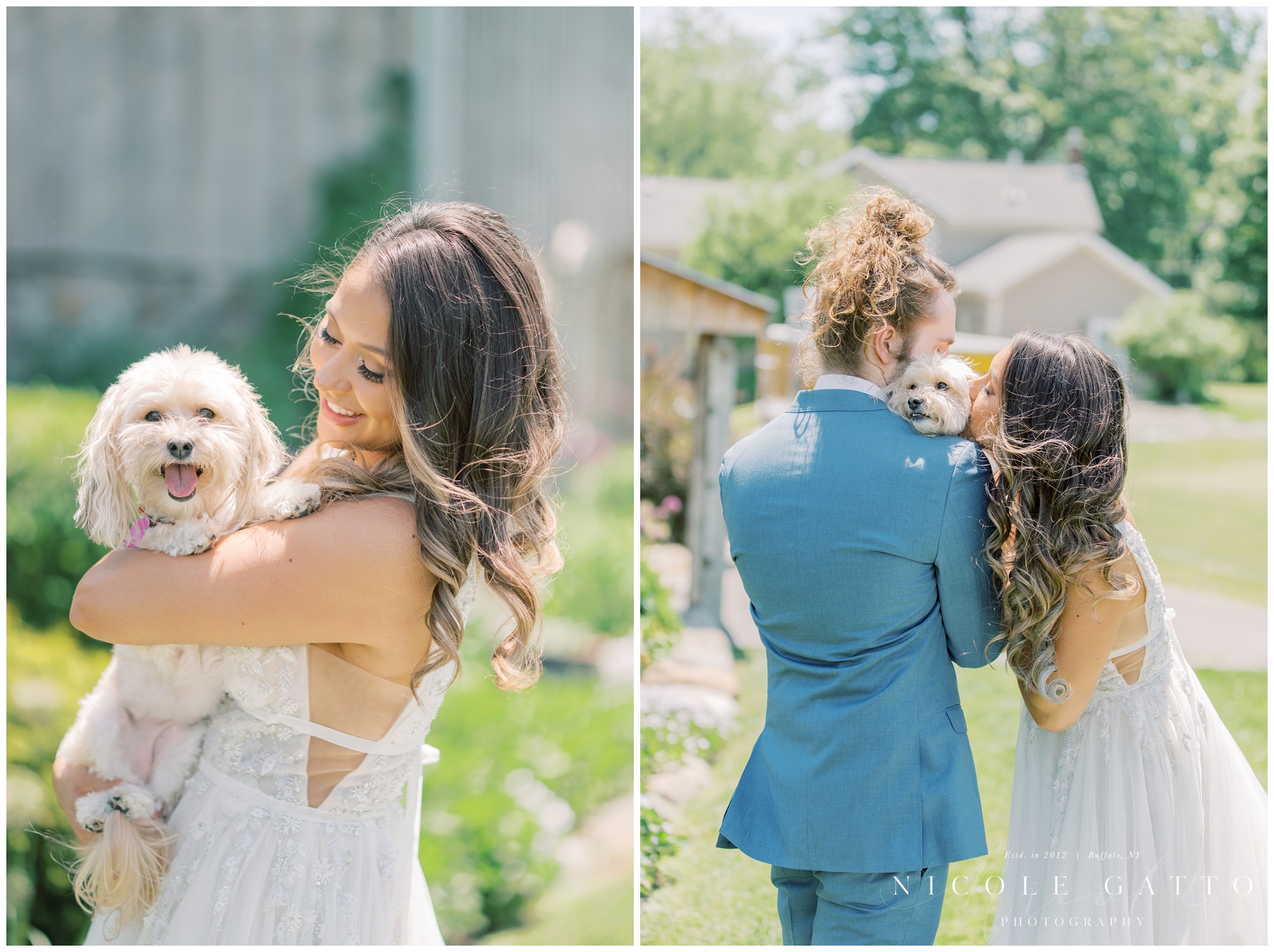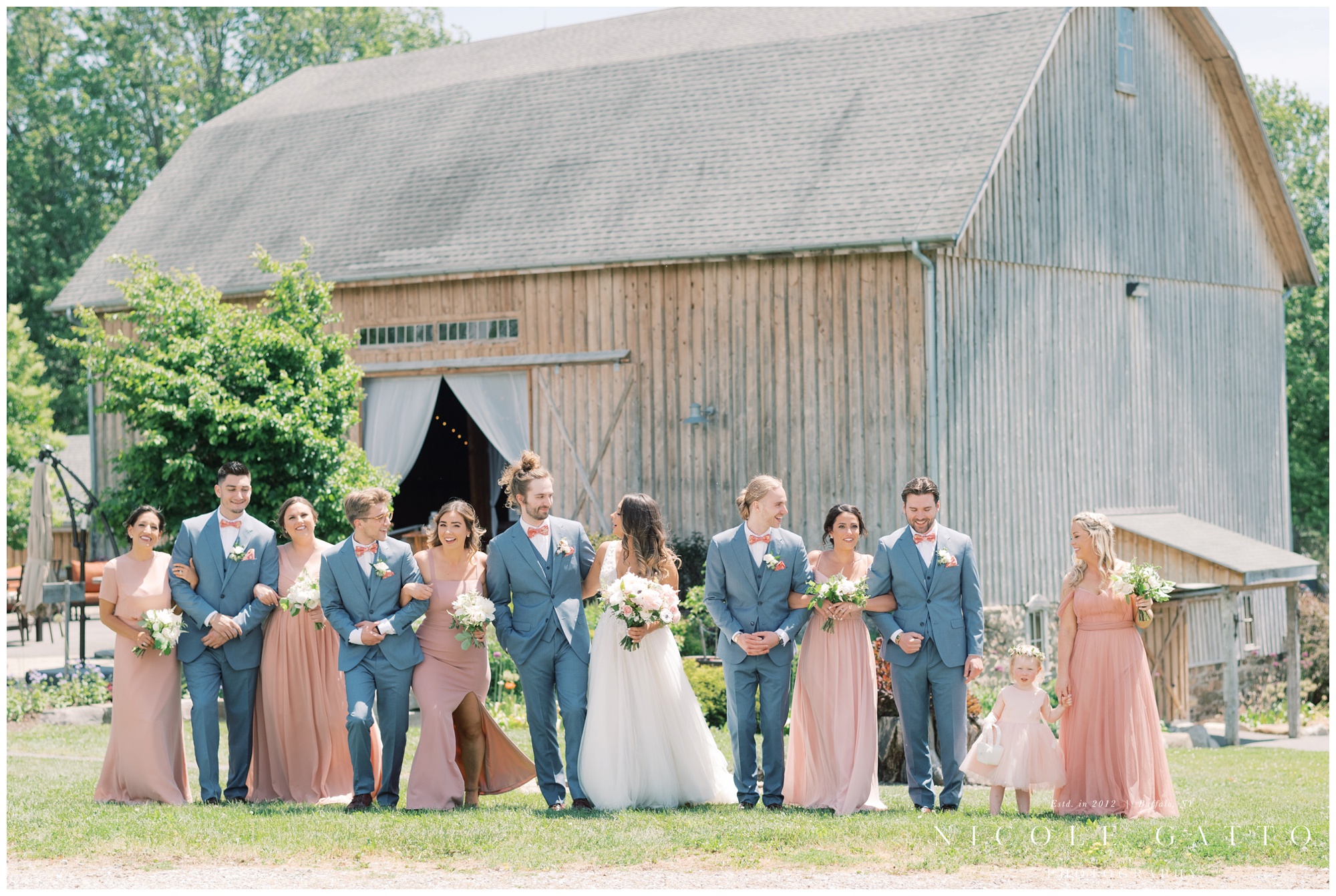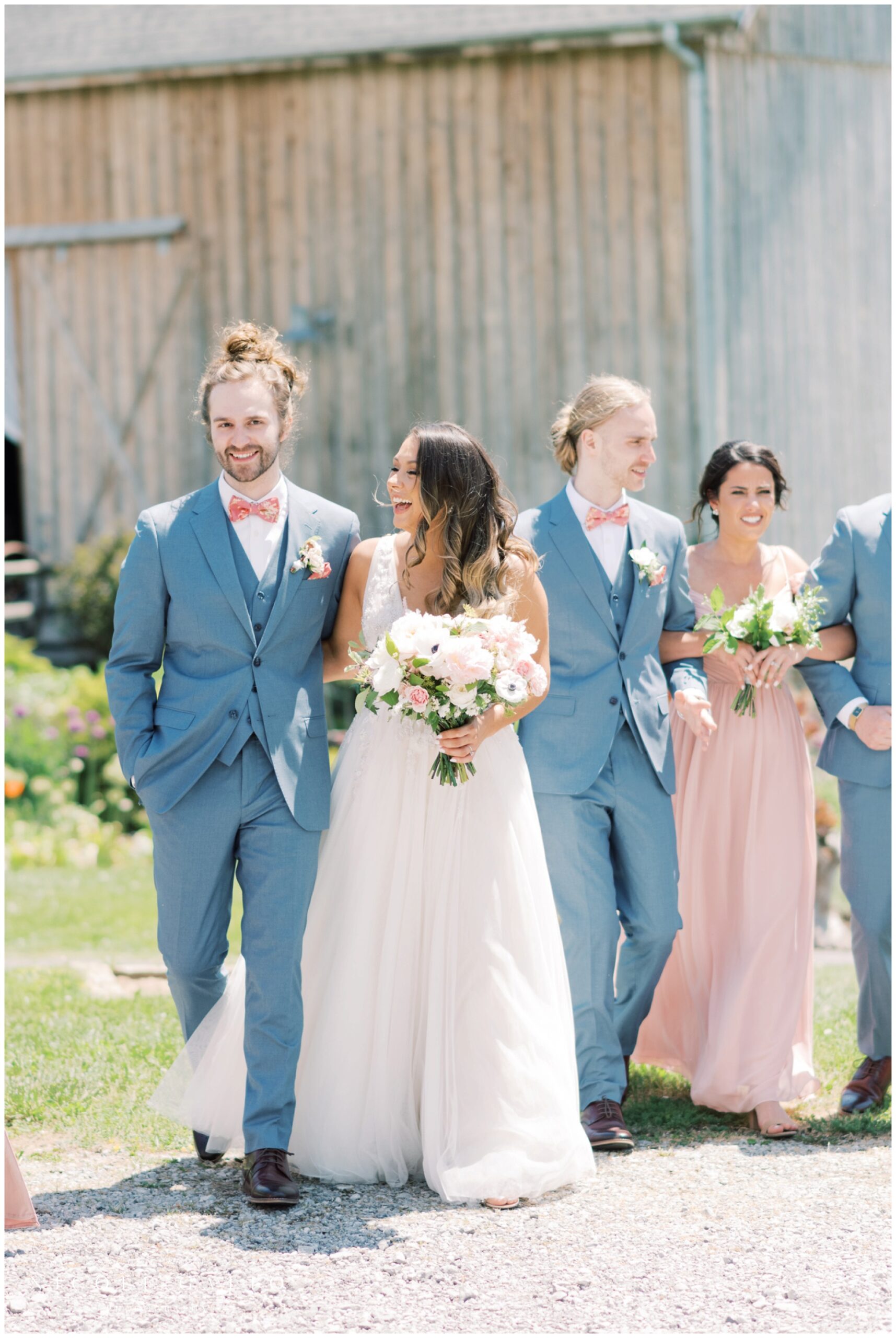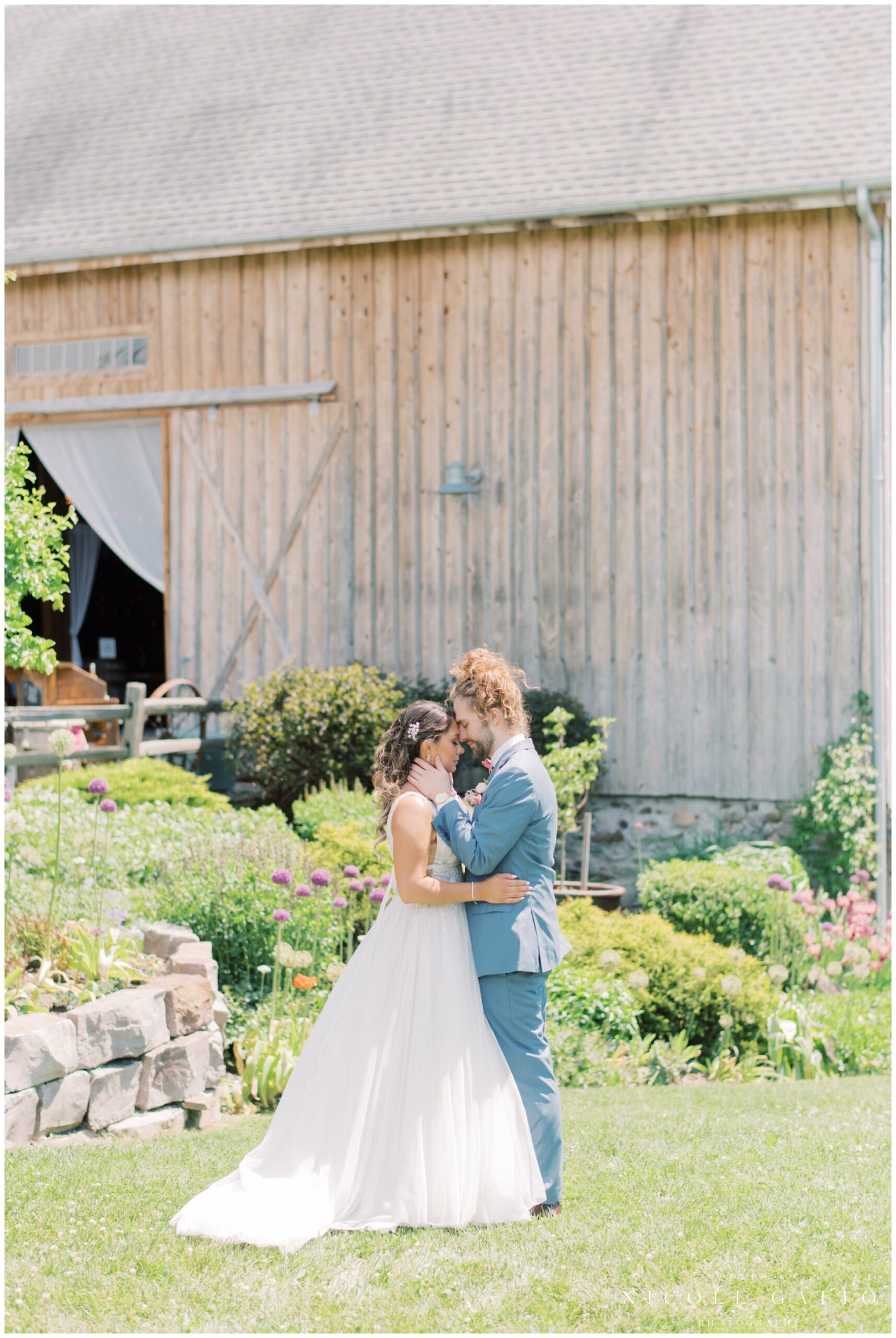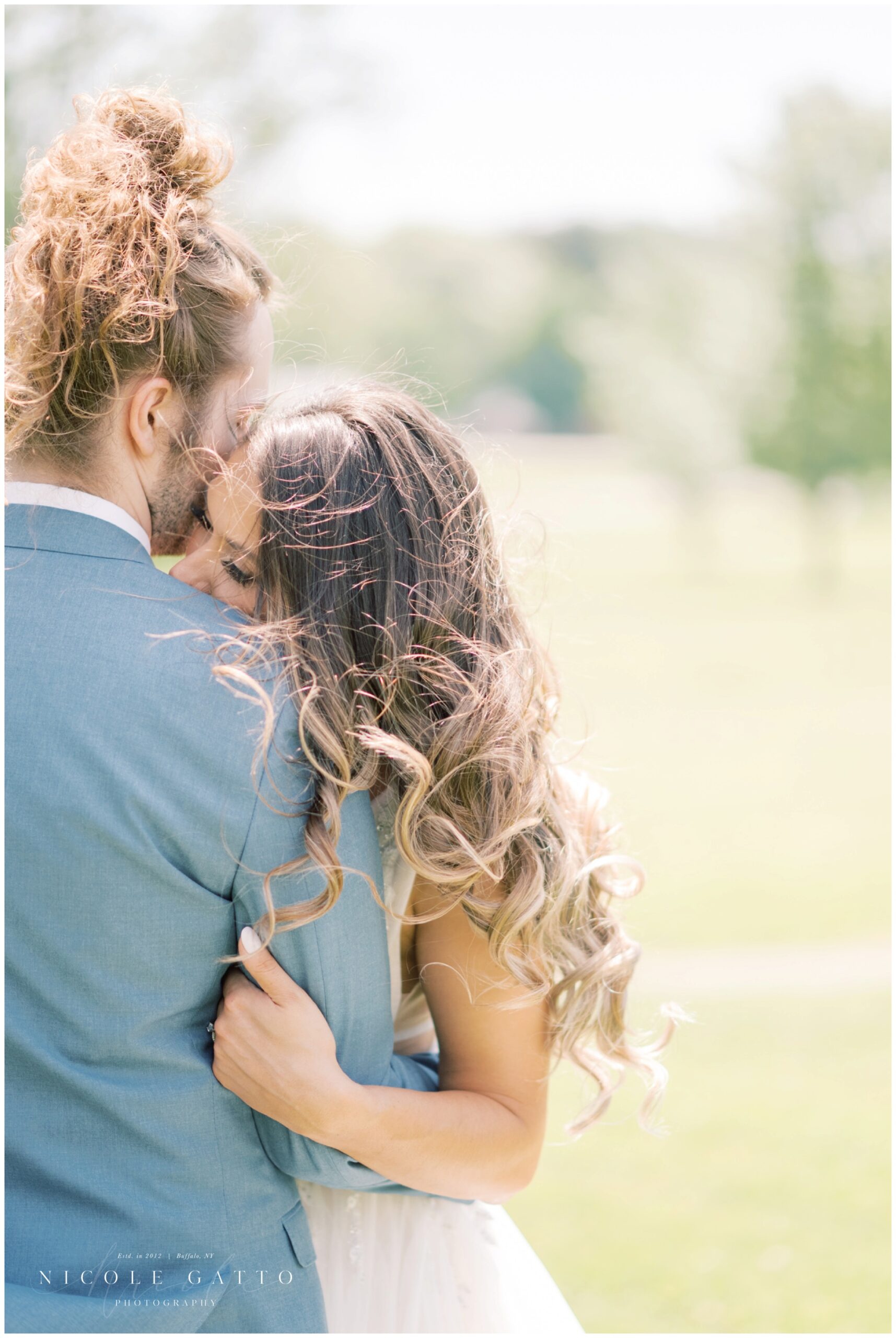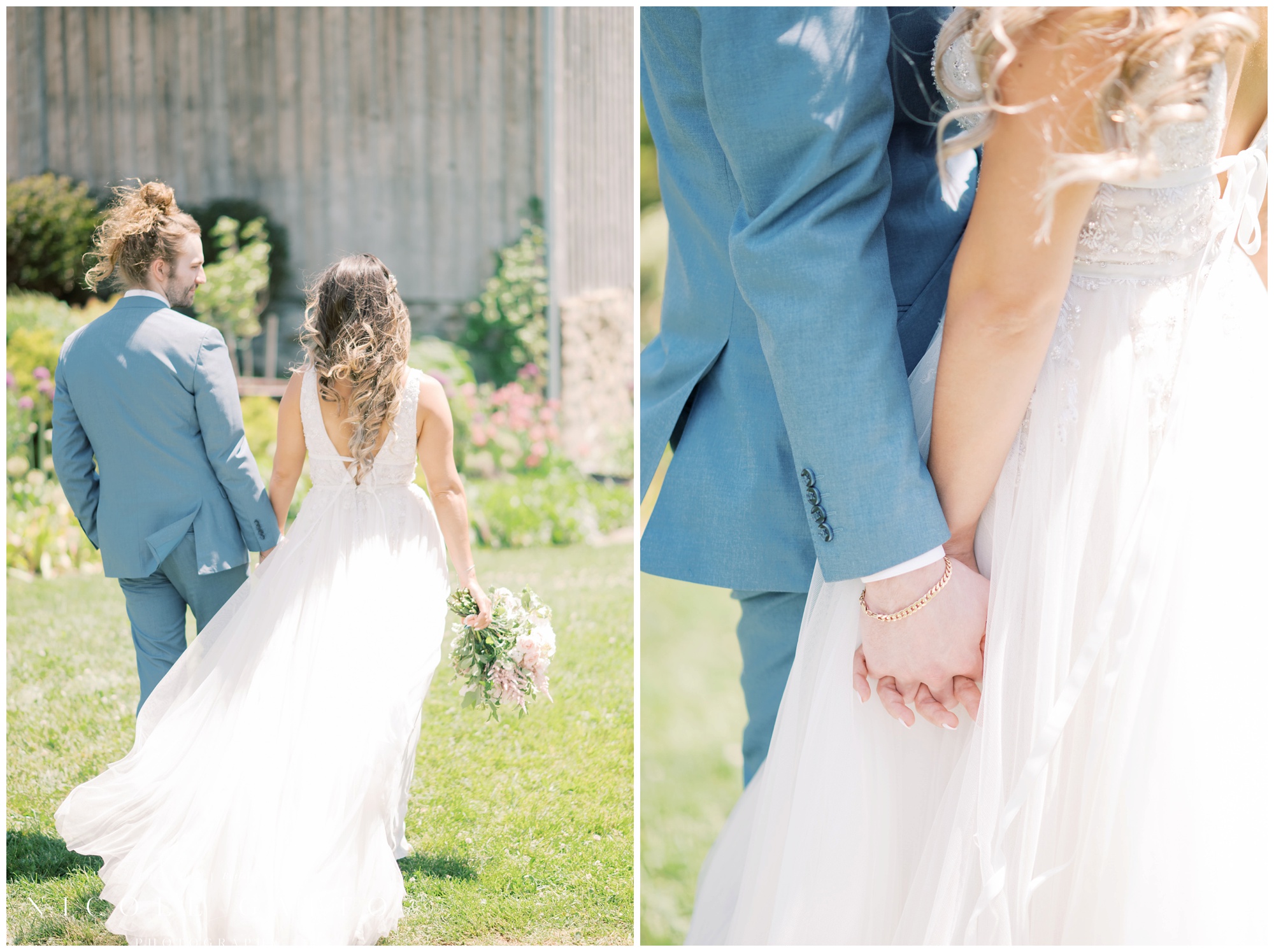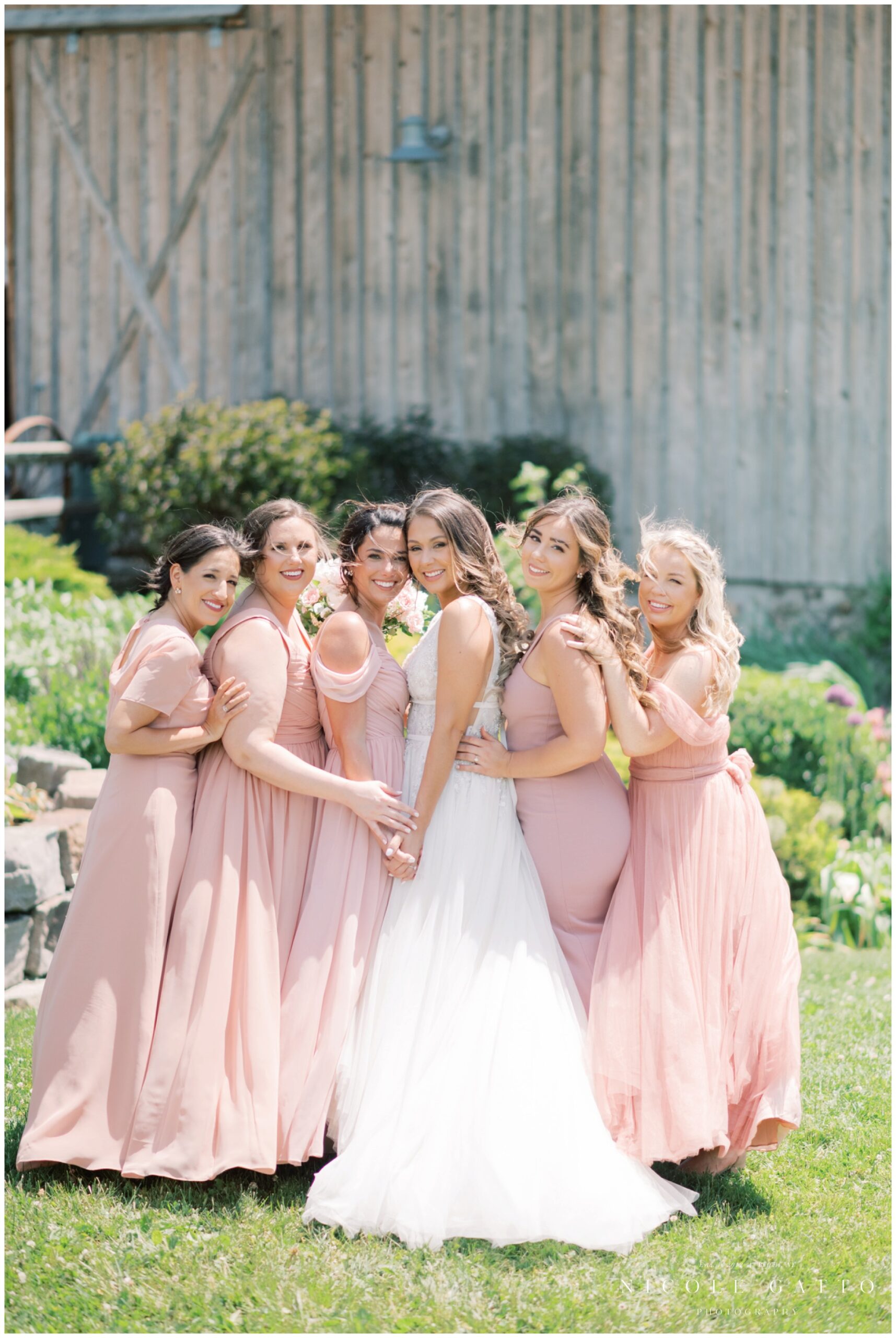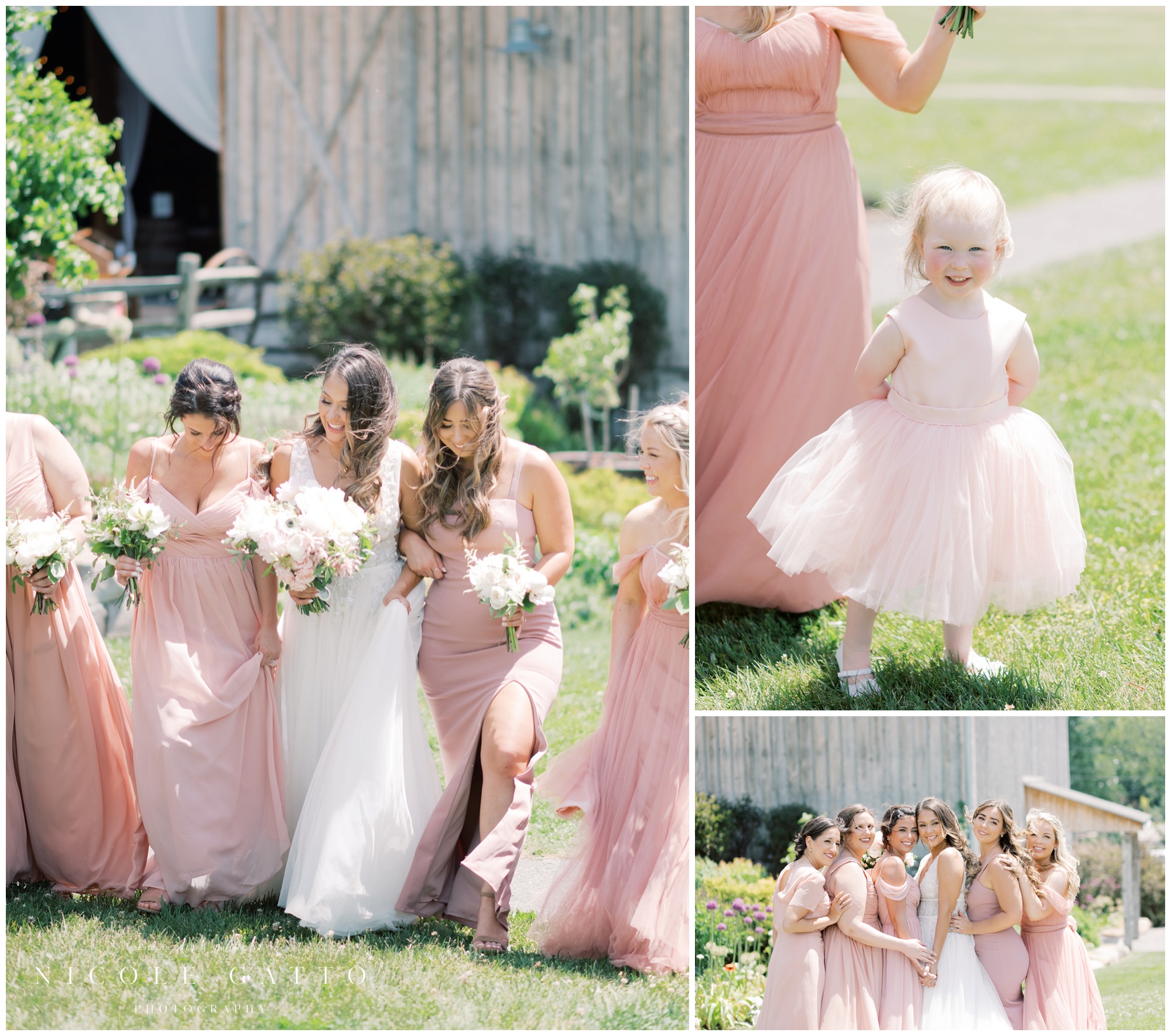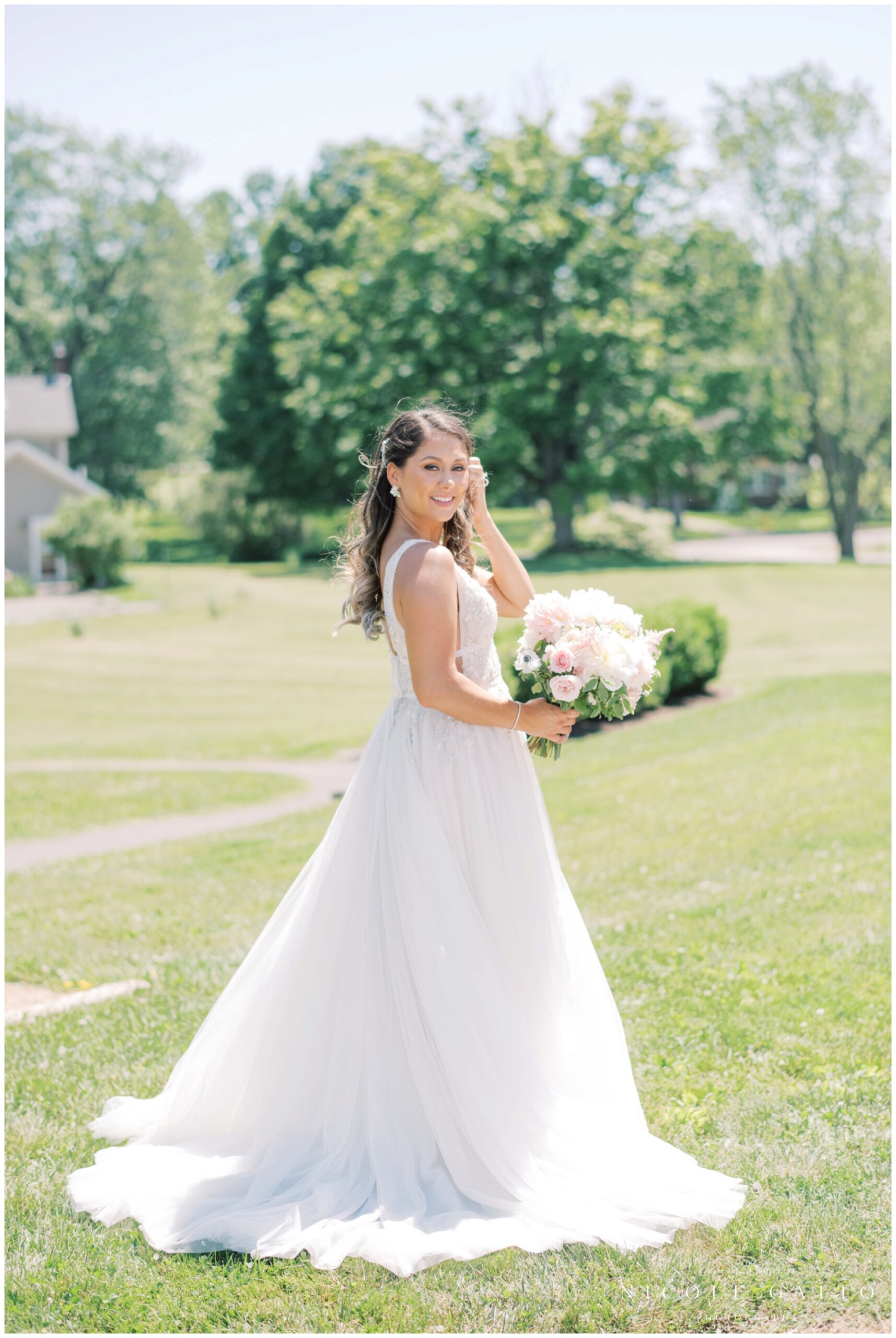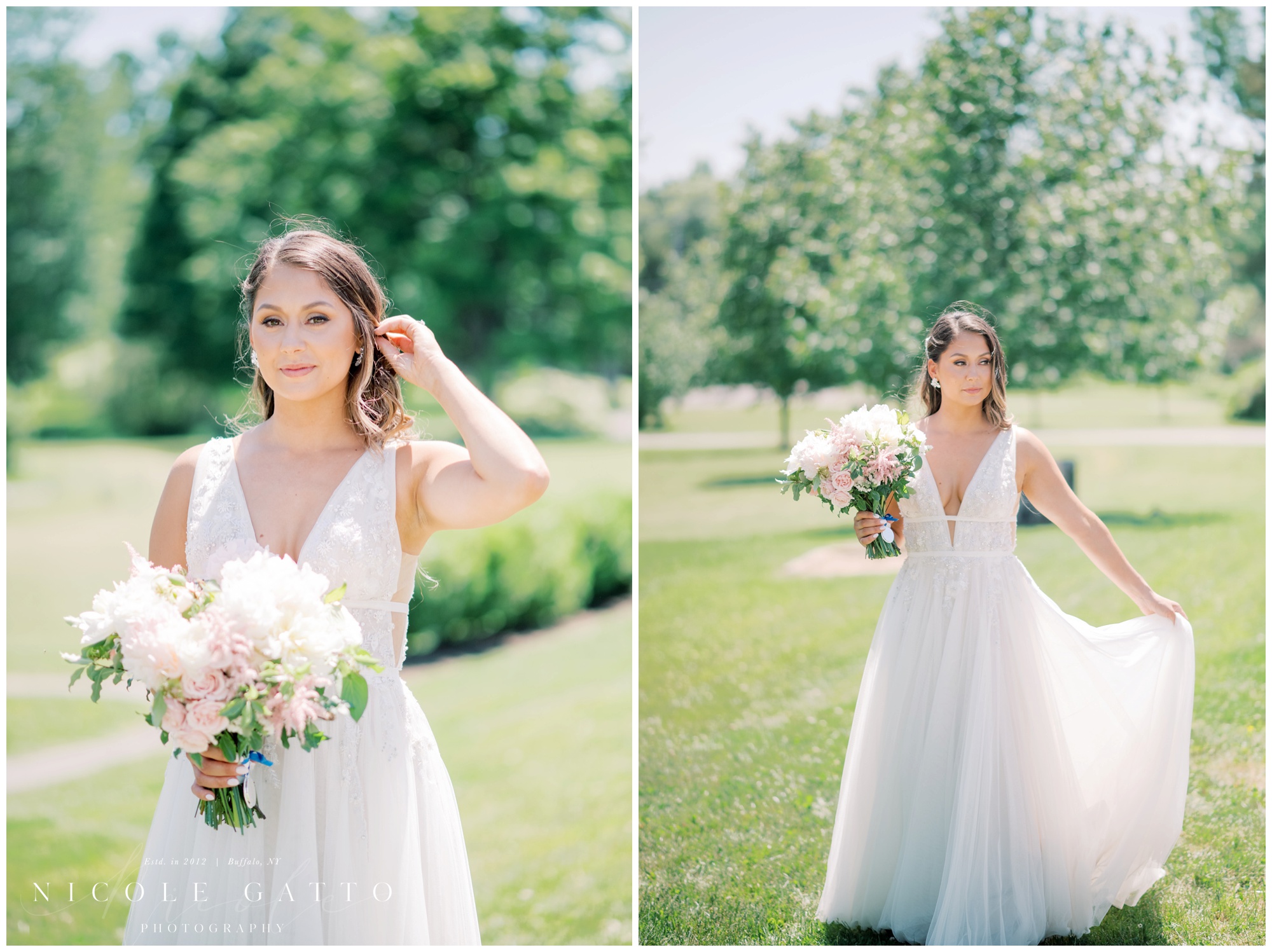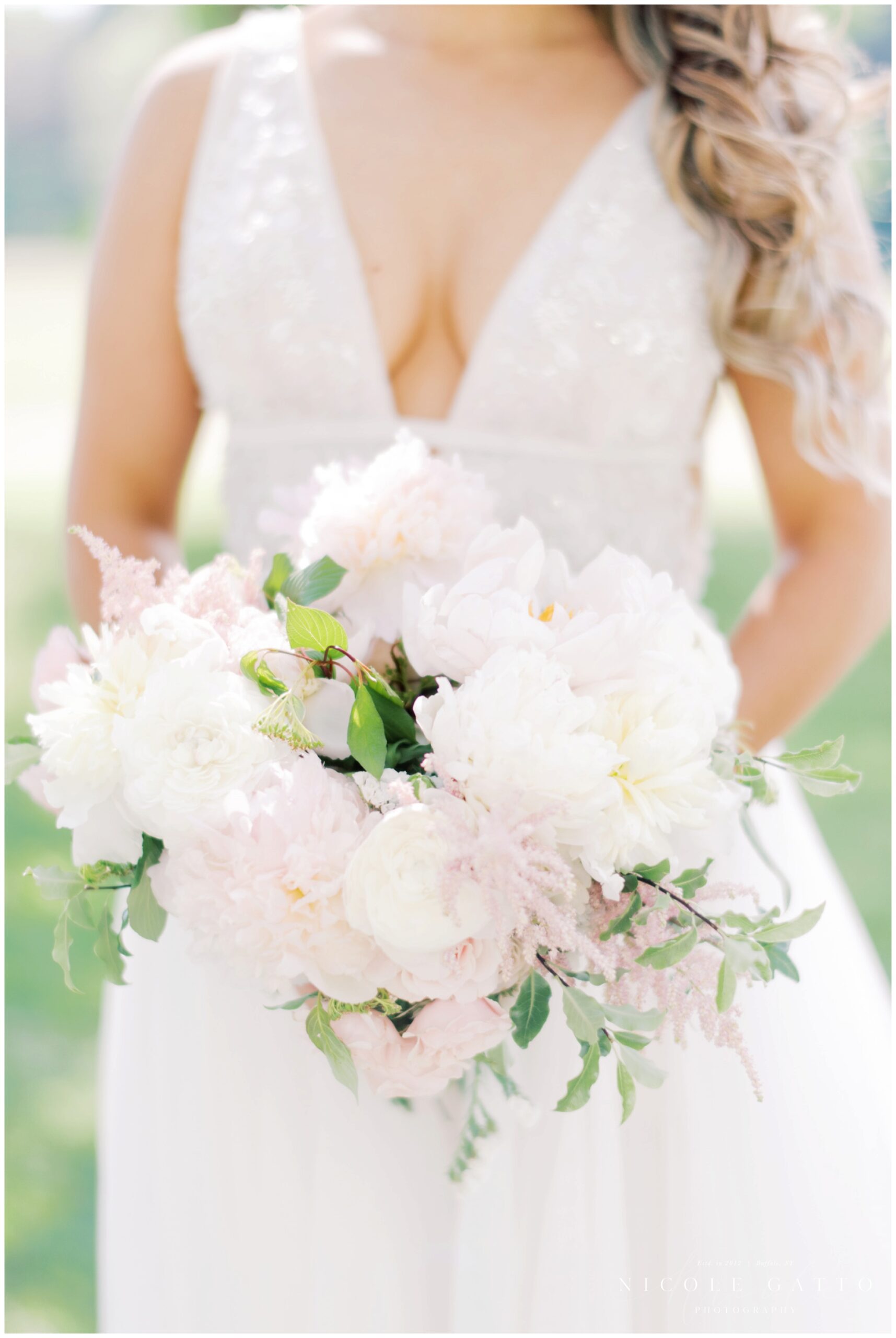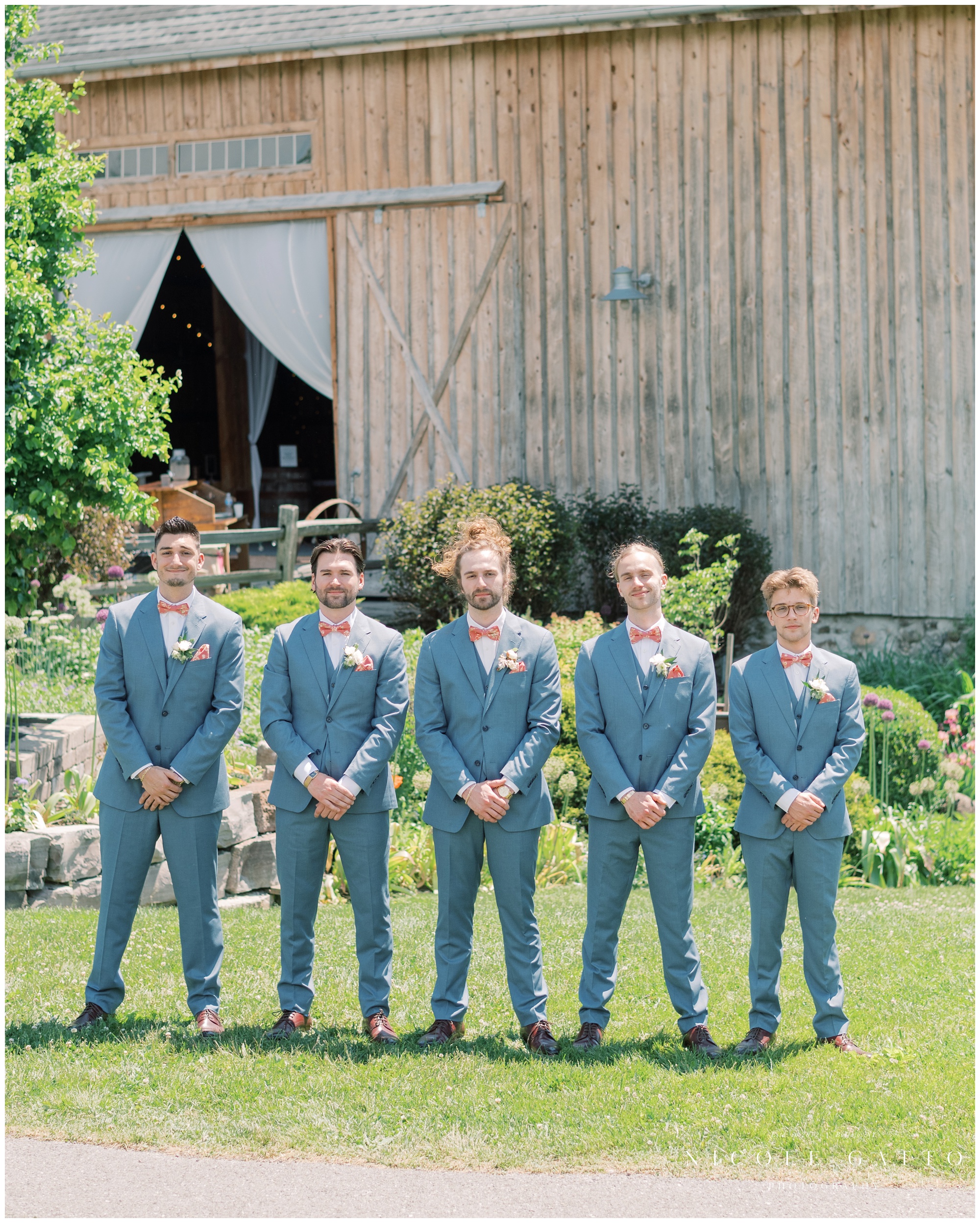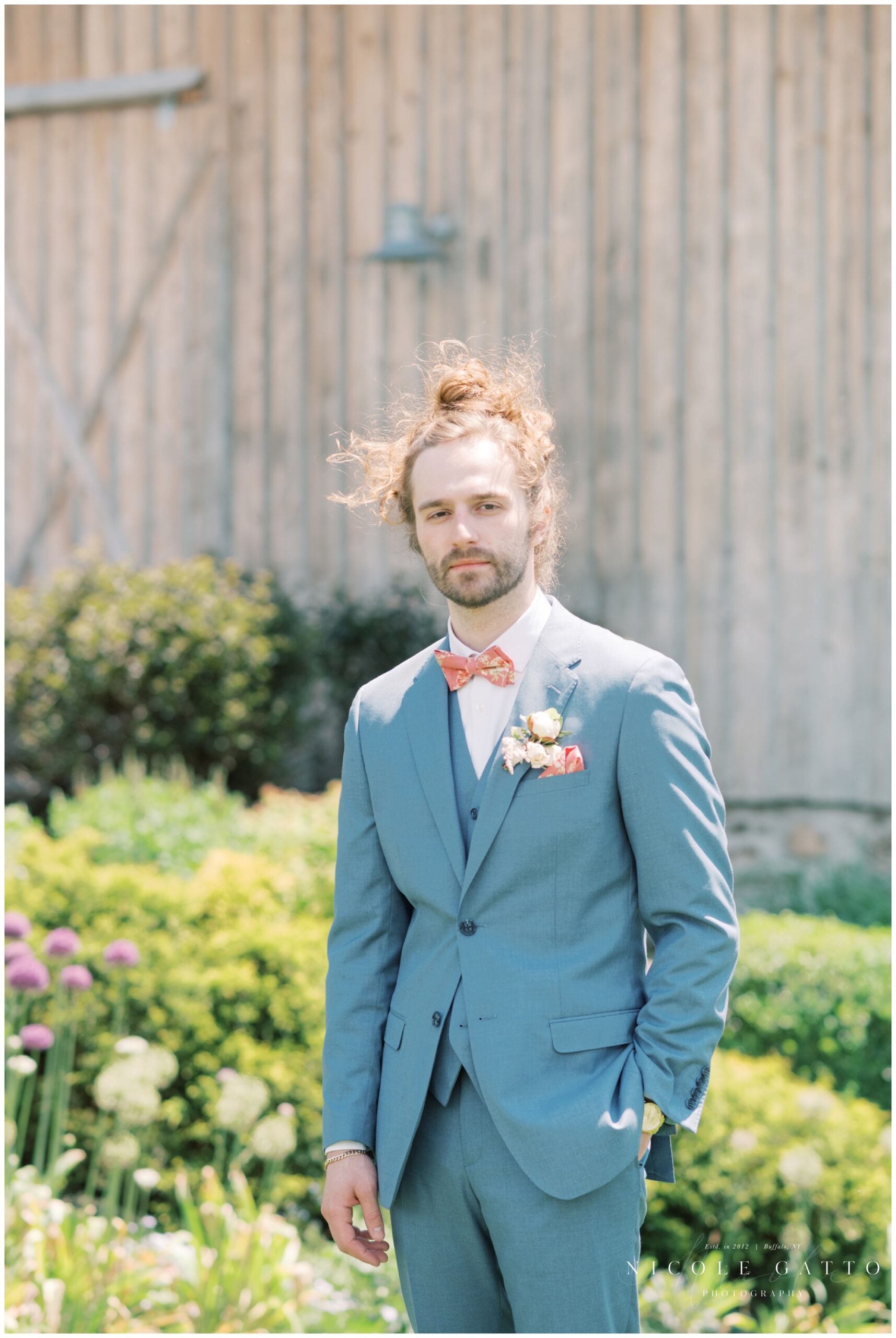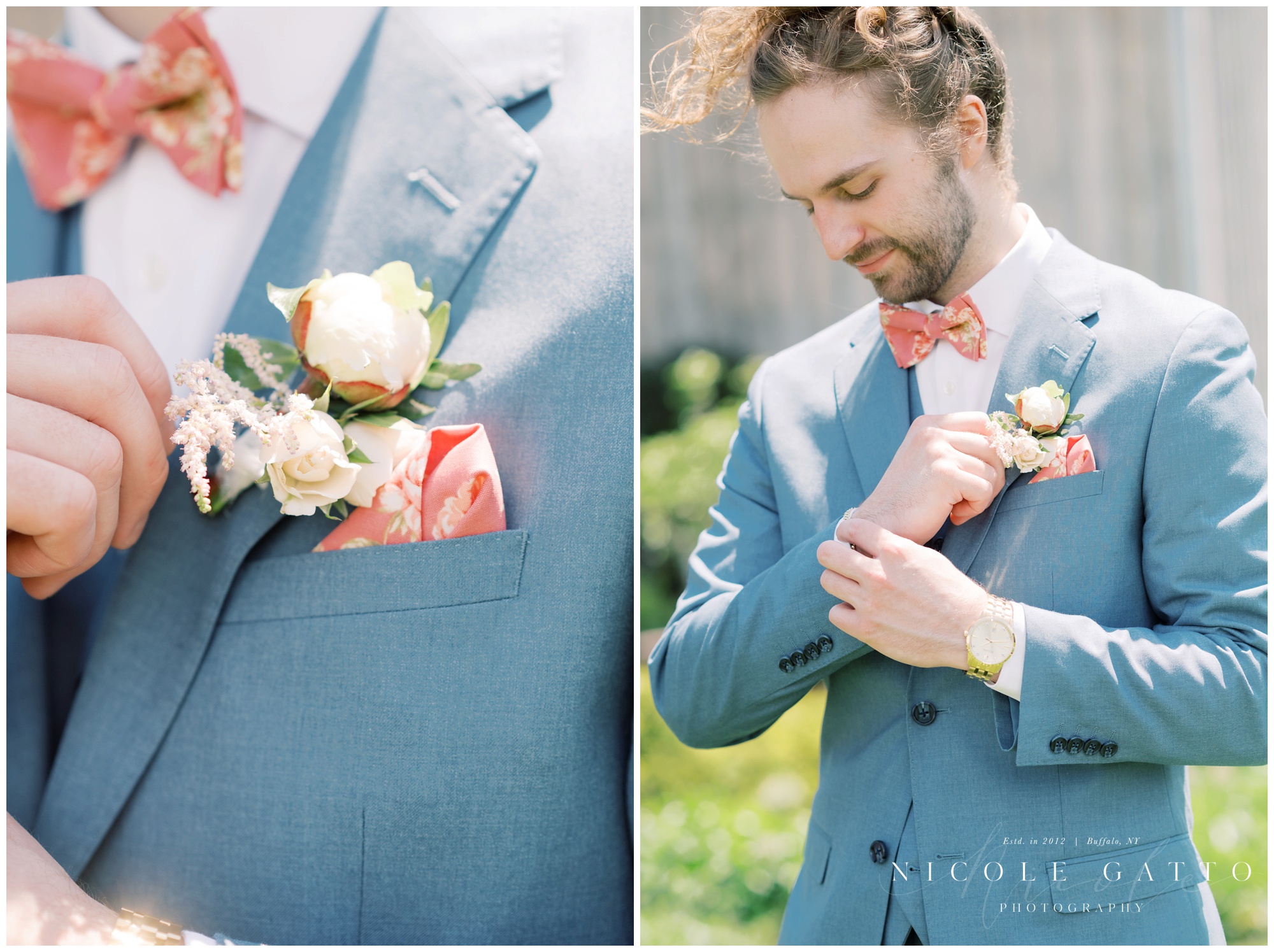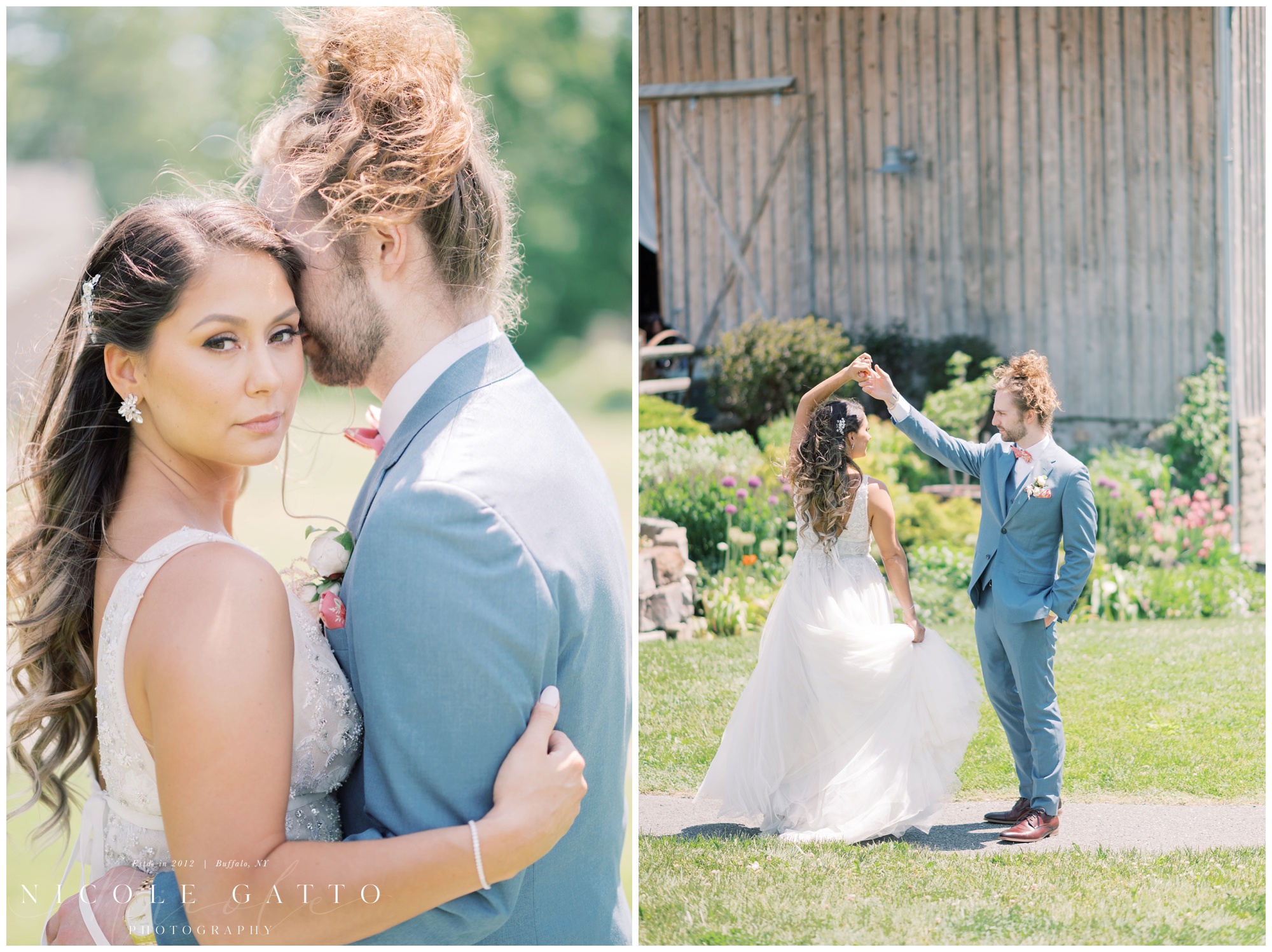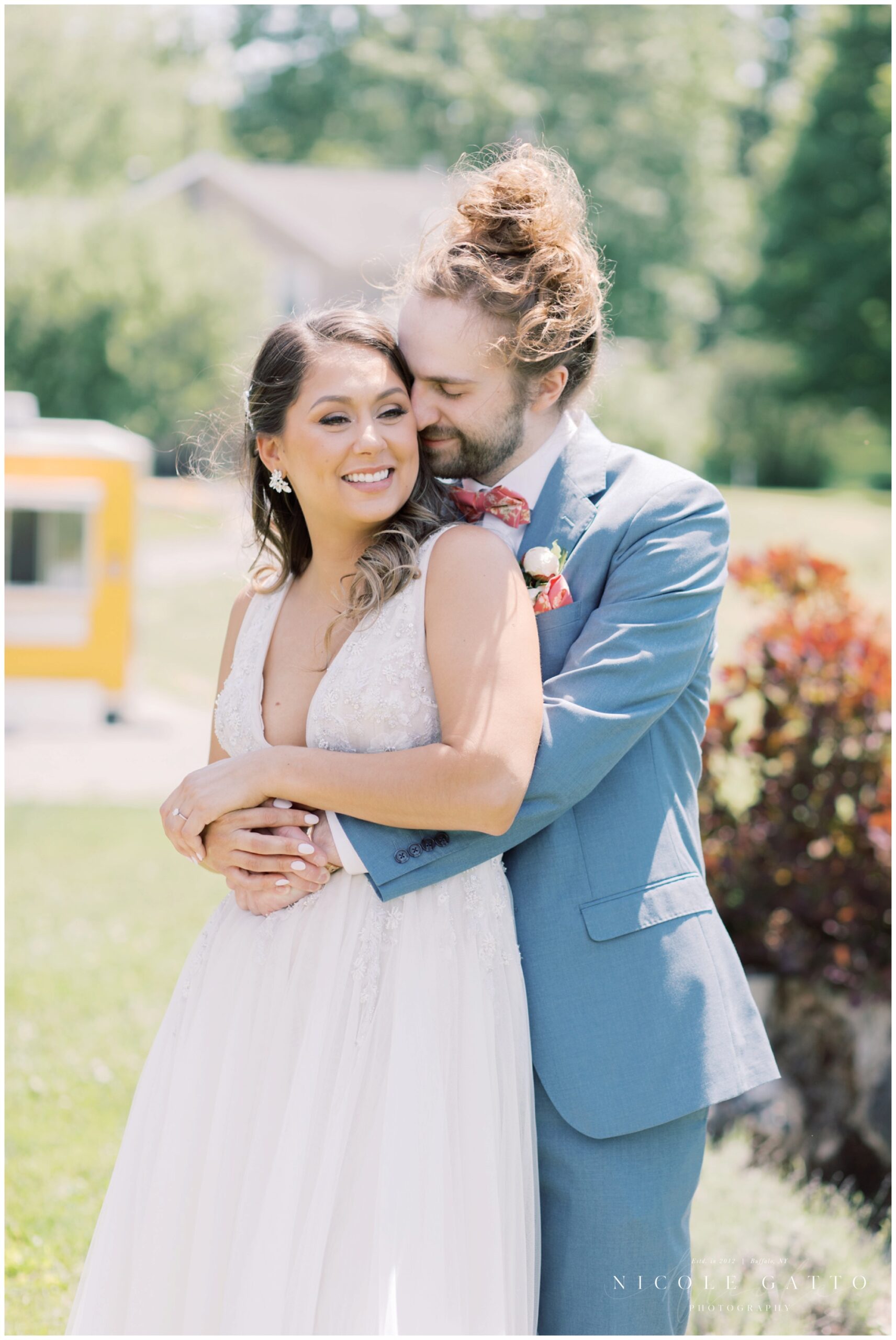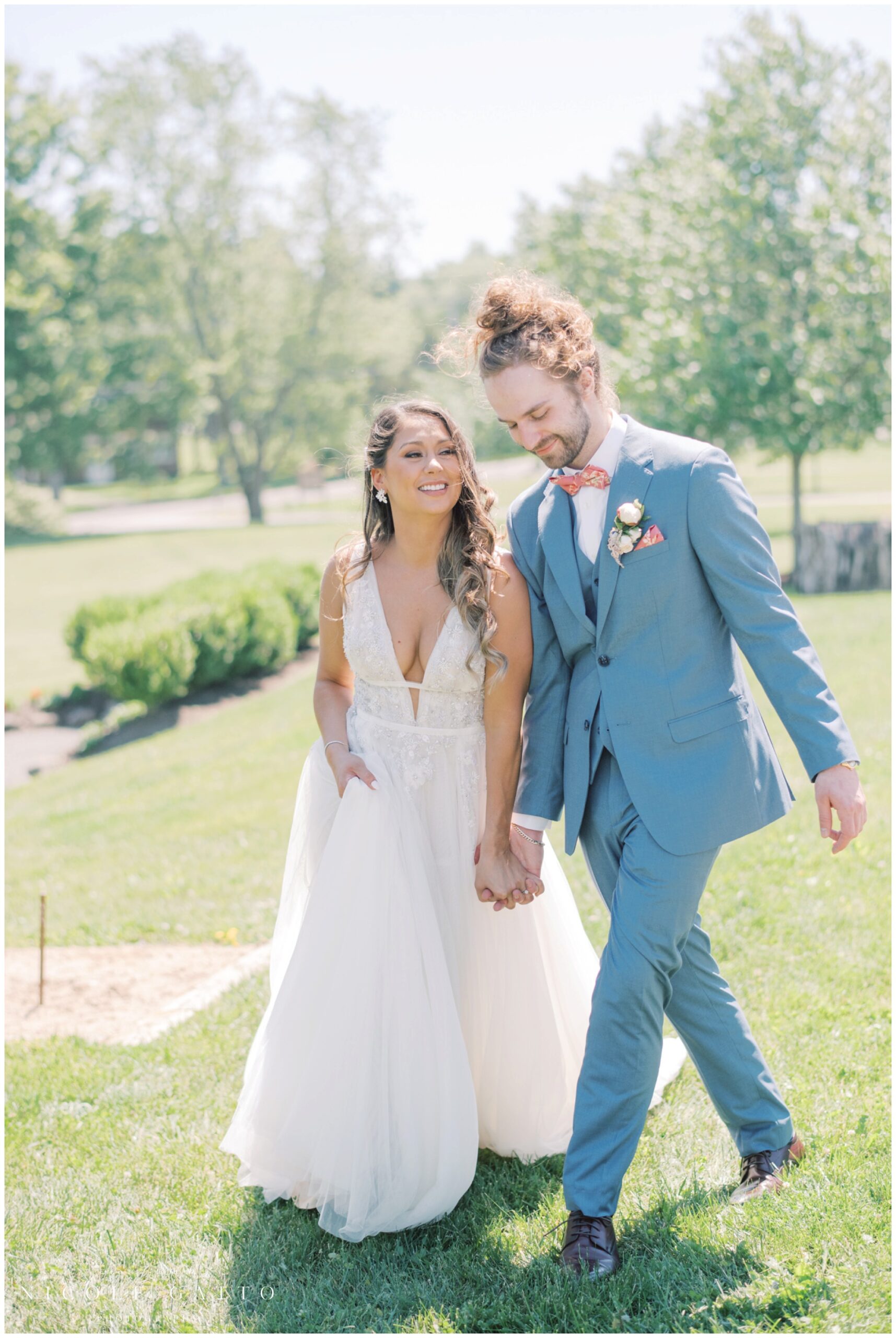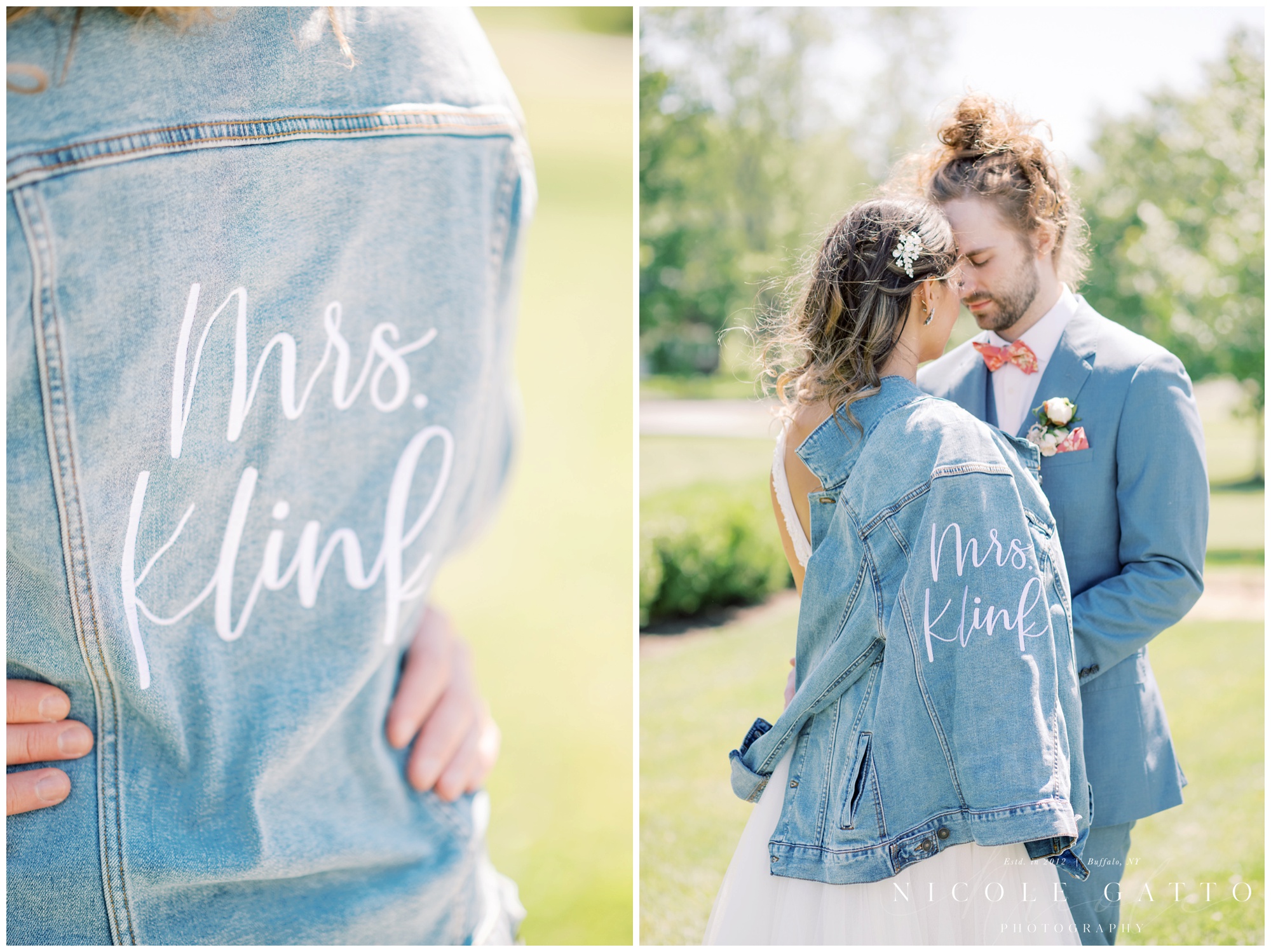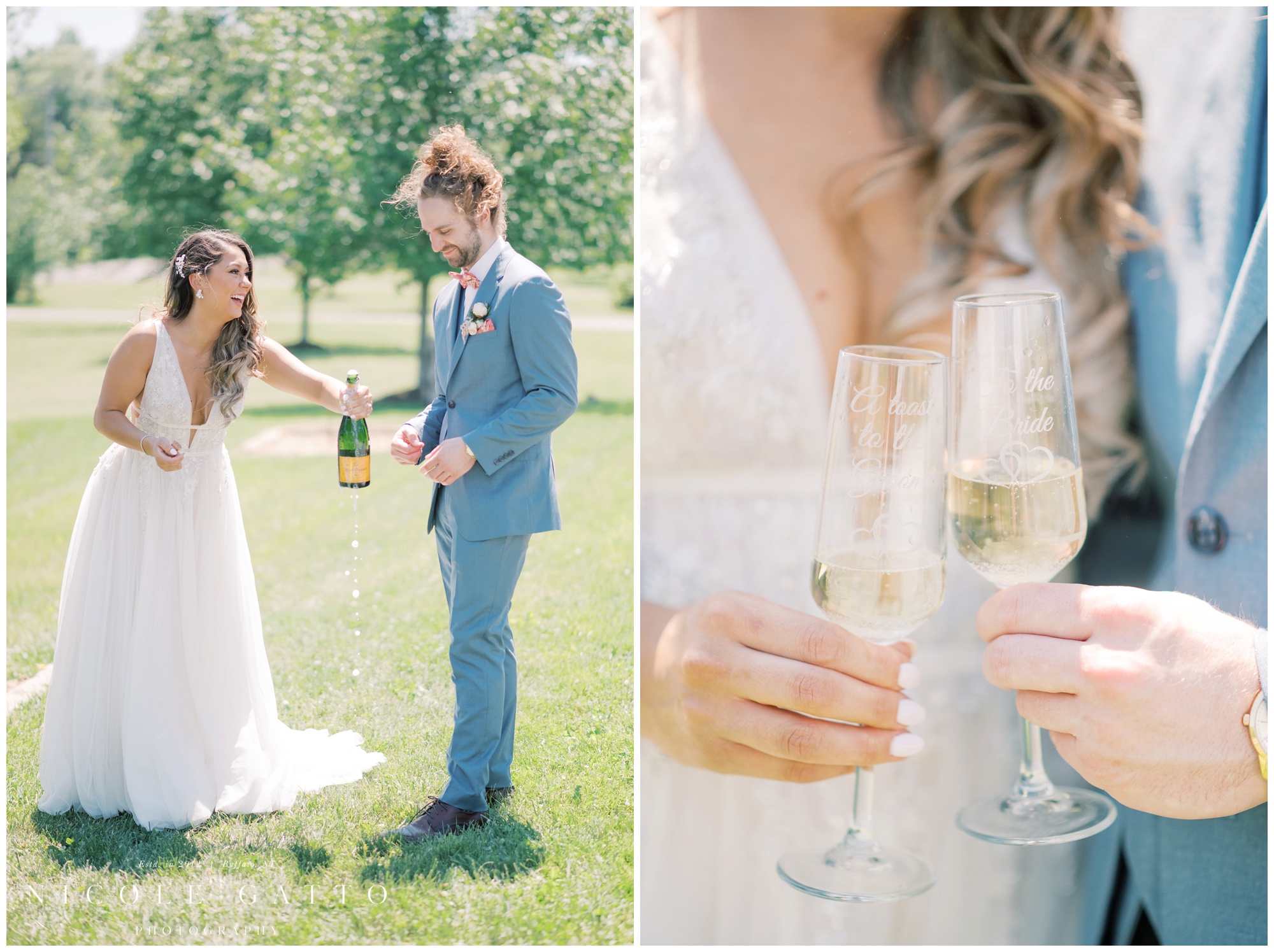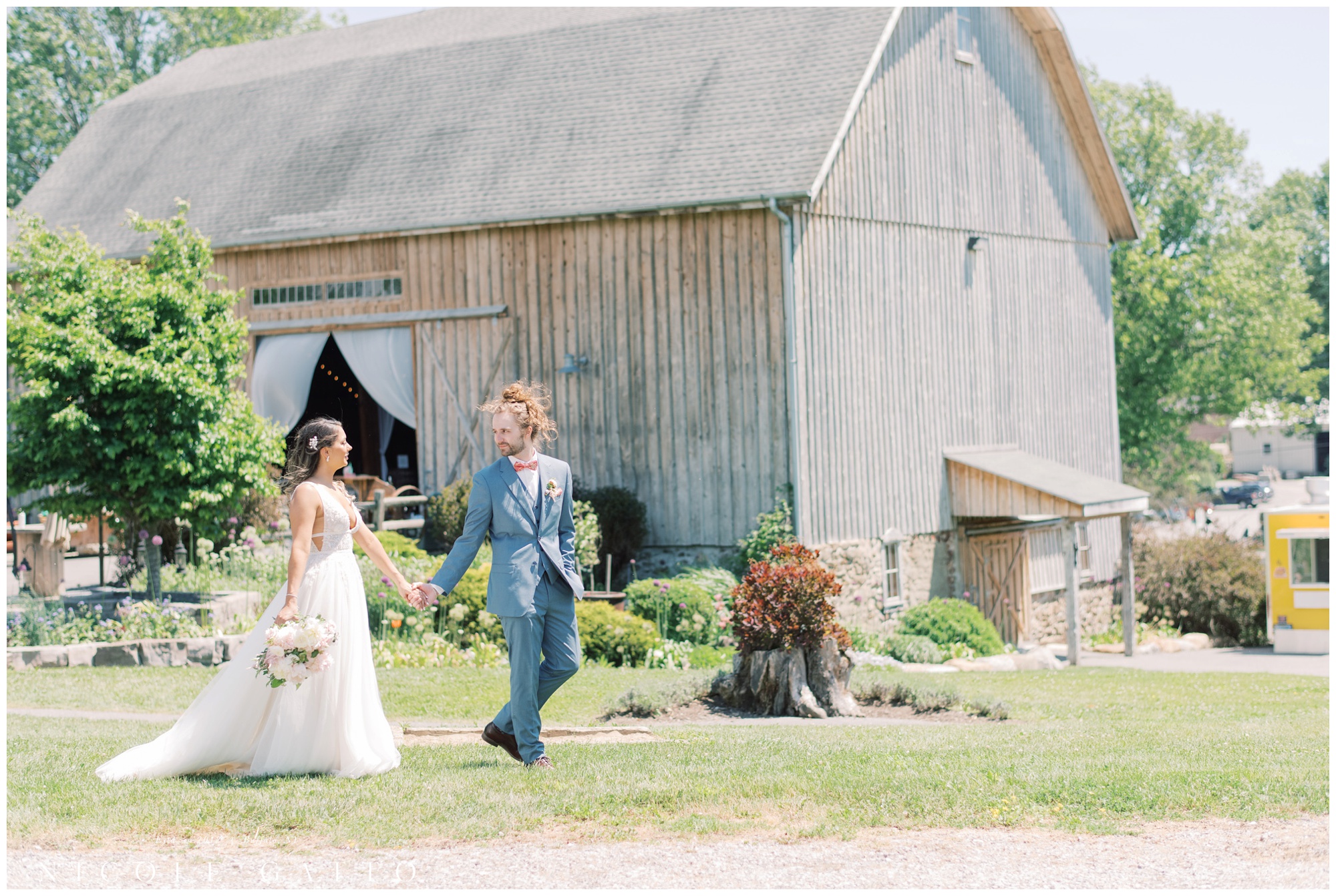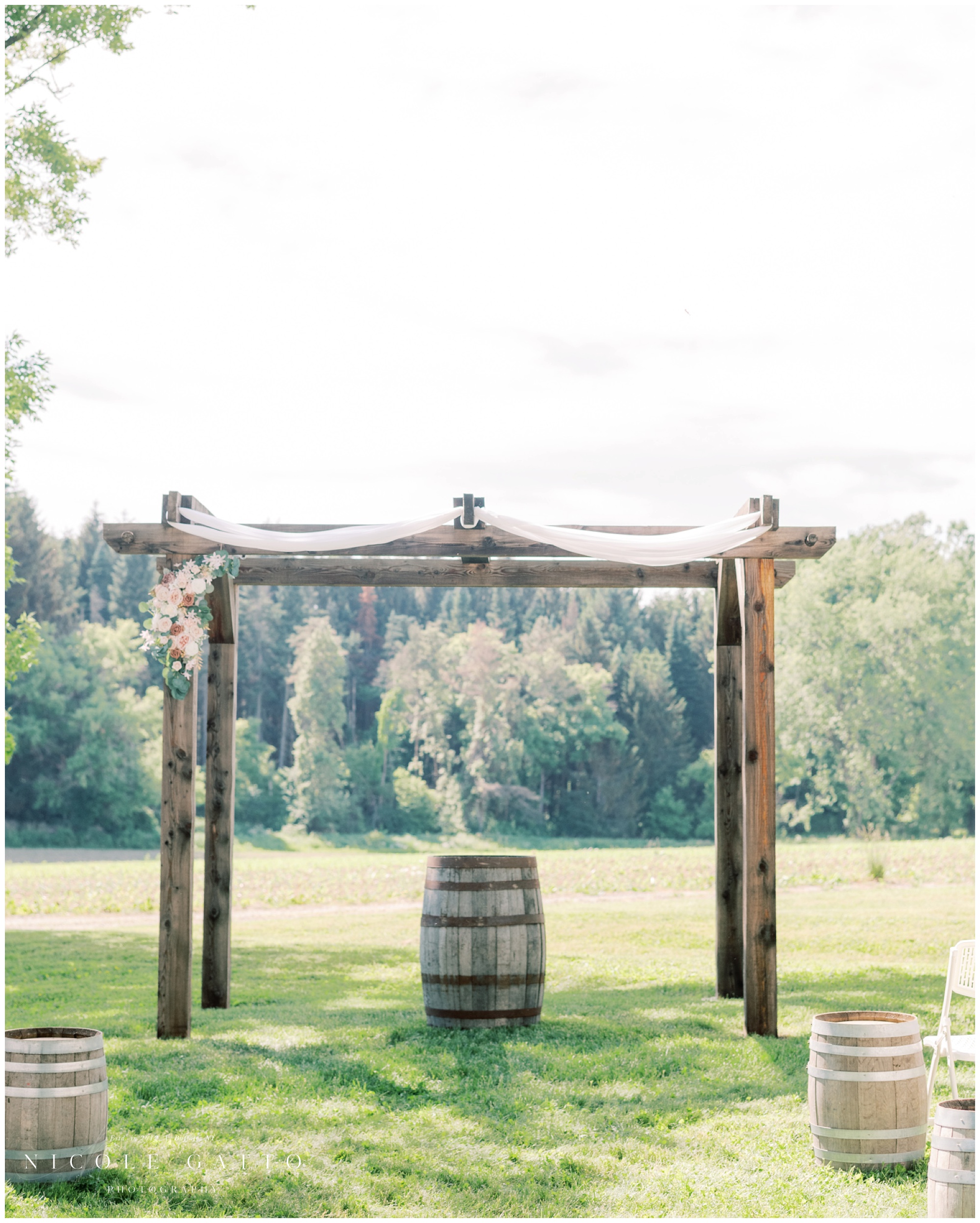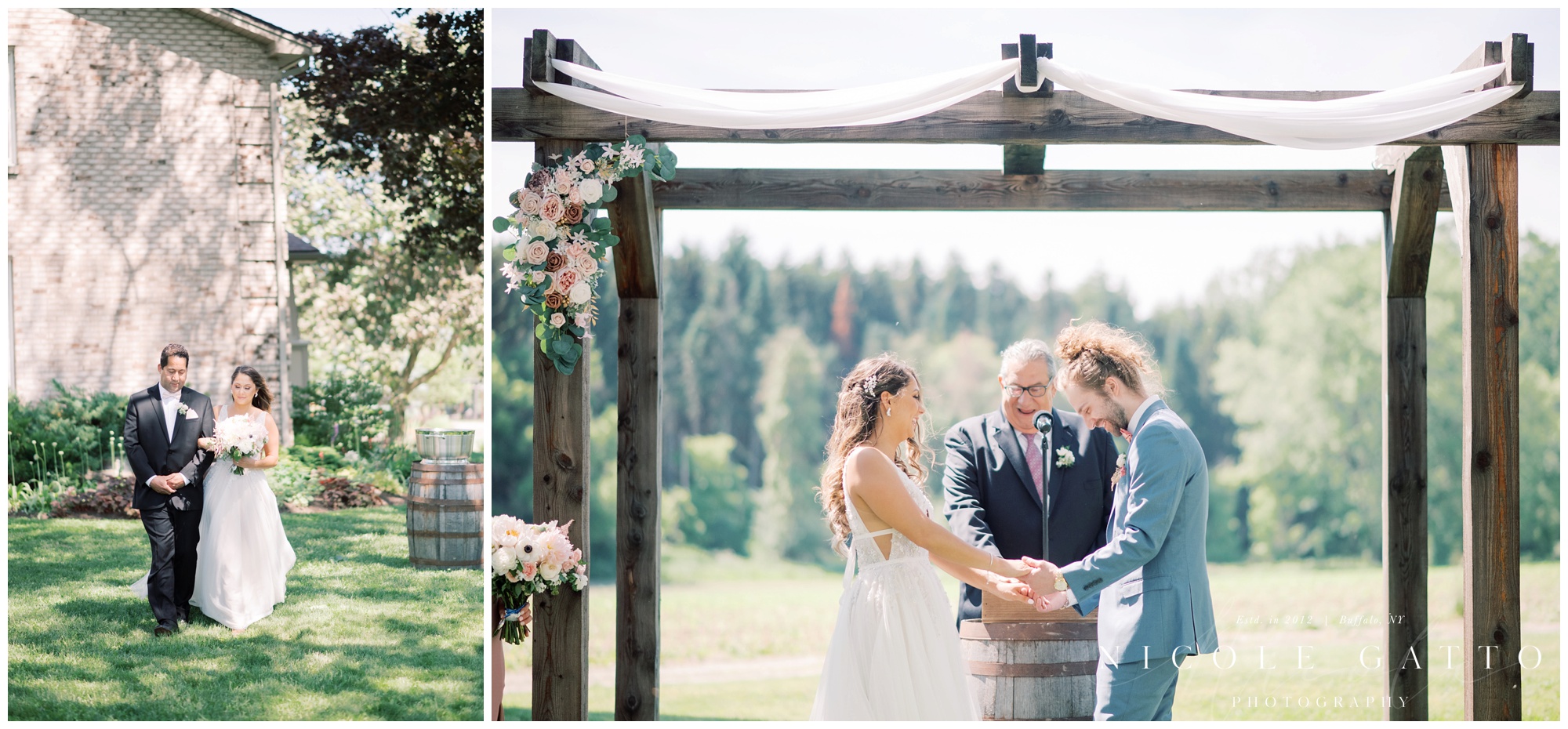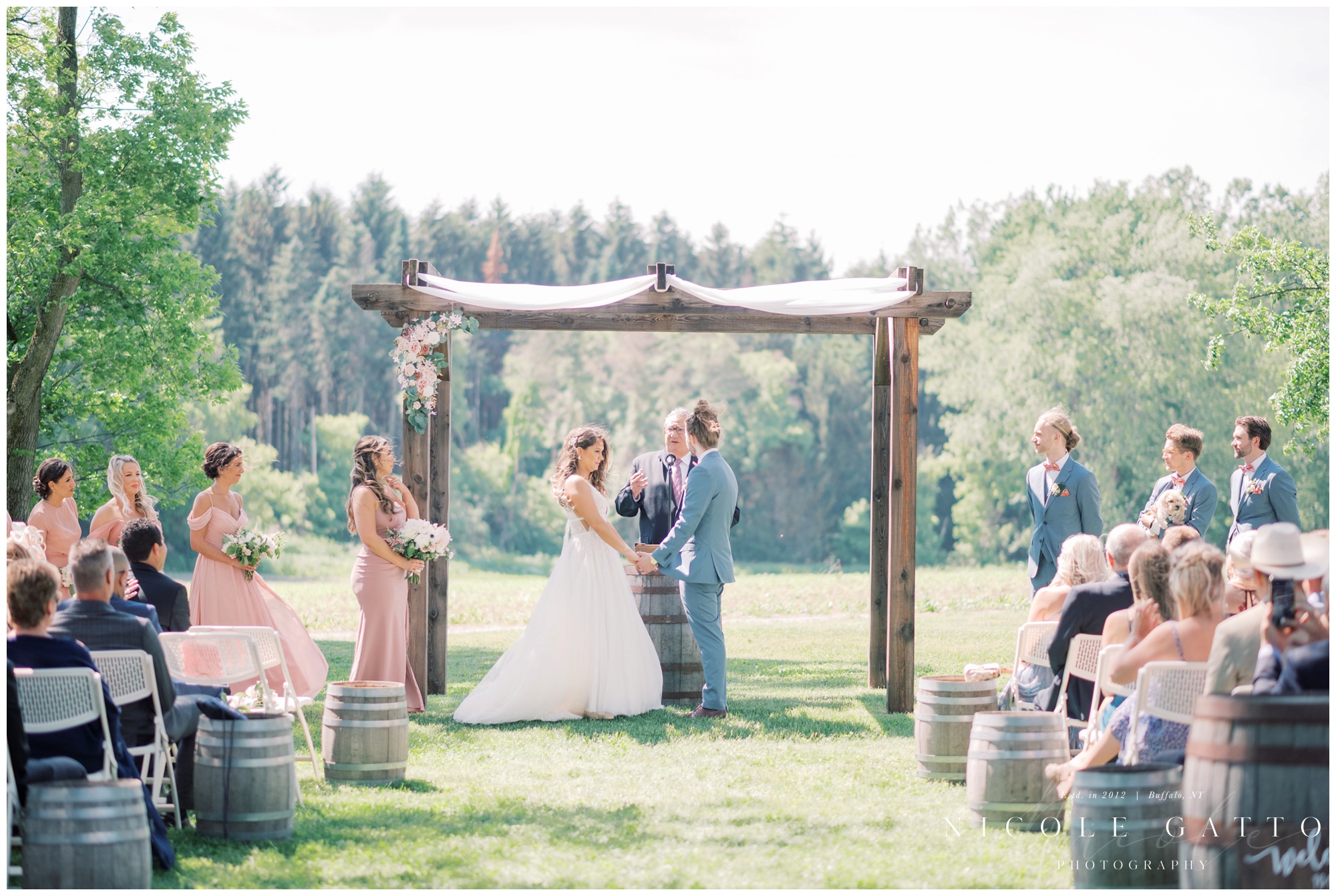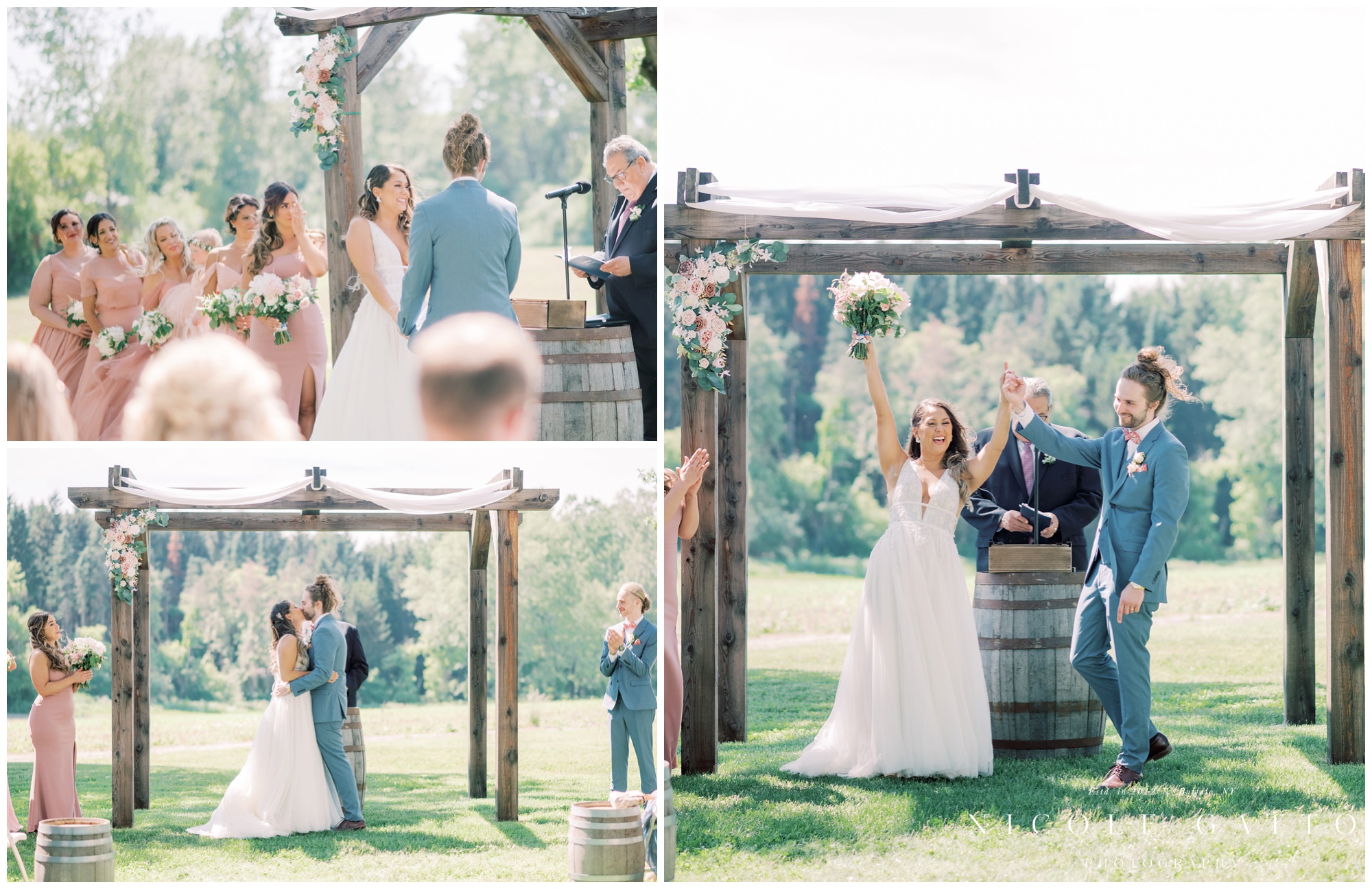 Instead of traditional favors they choose to make donation to 7 Hearts Maternity, and 7 hearts Maternity brought along these magical (and very adoptable) puppies for their guests to cuddle with during the cocktail hour! This is a trend a can 1000% get behind!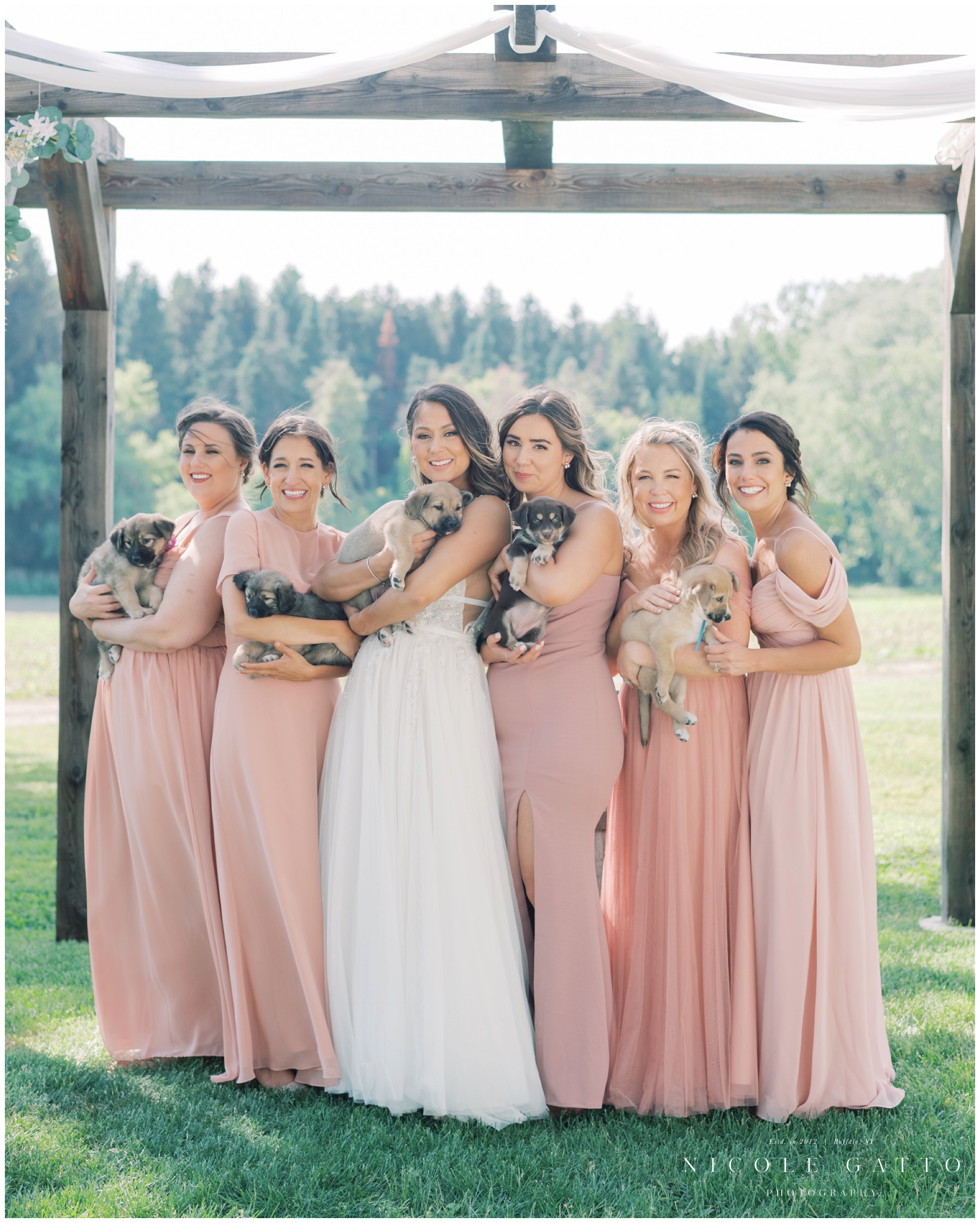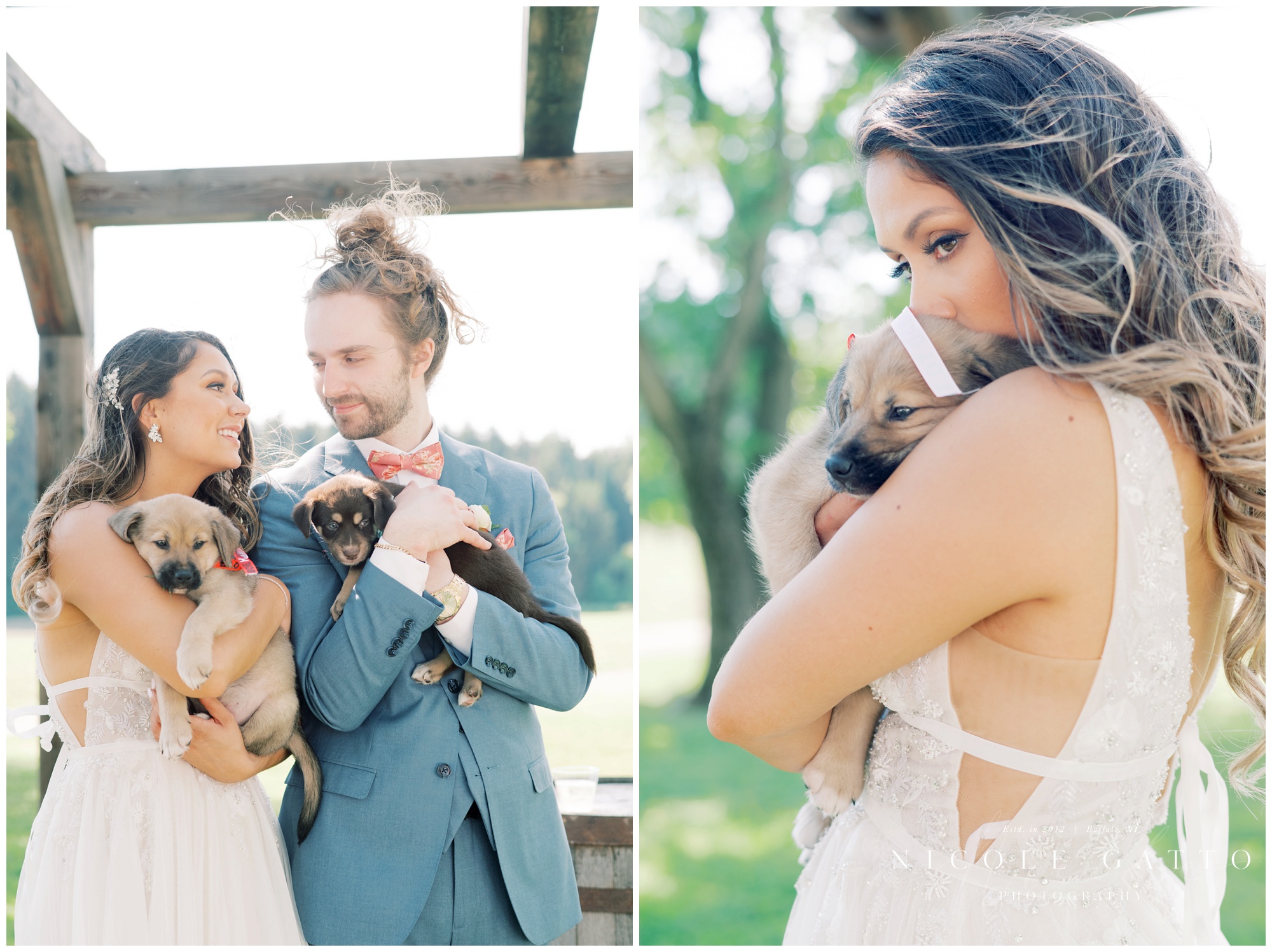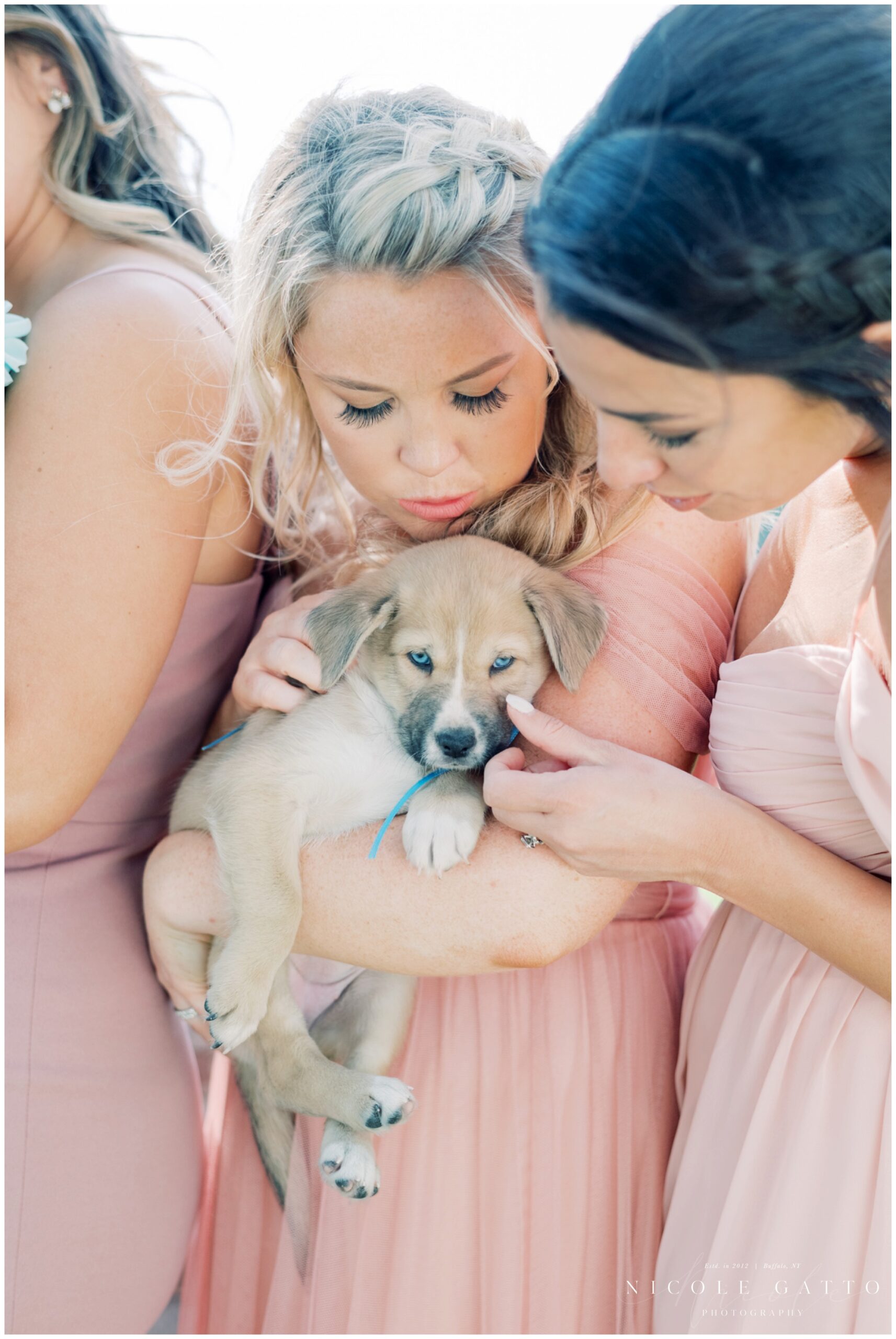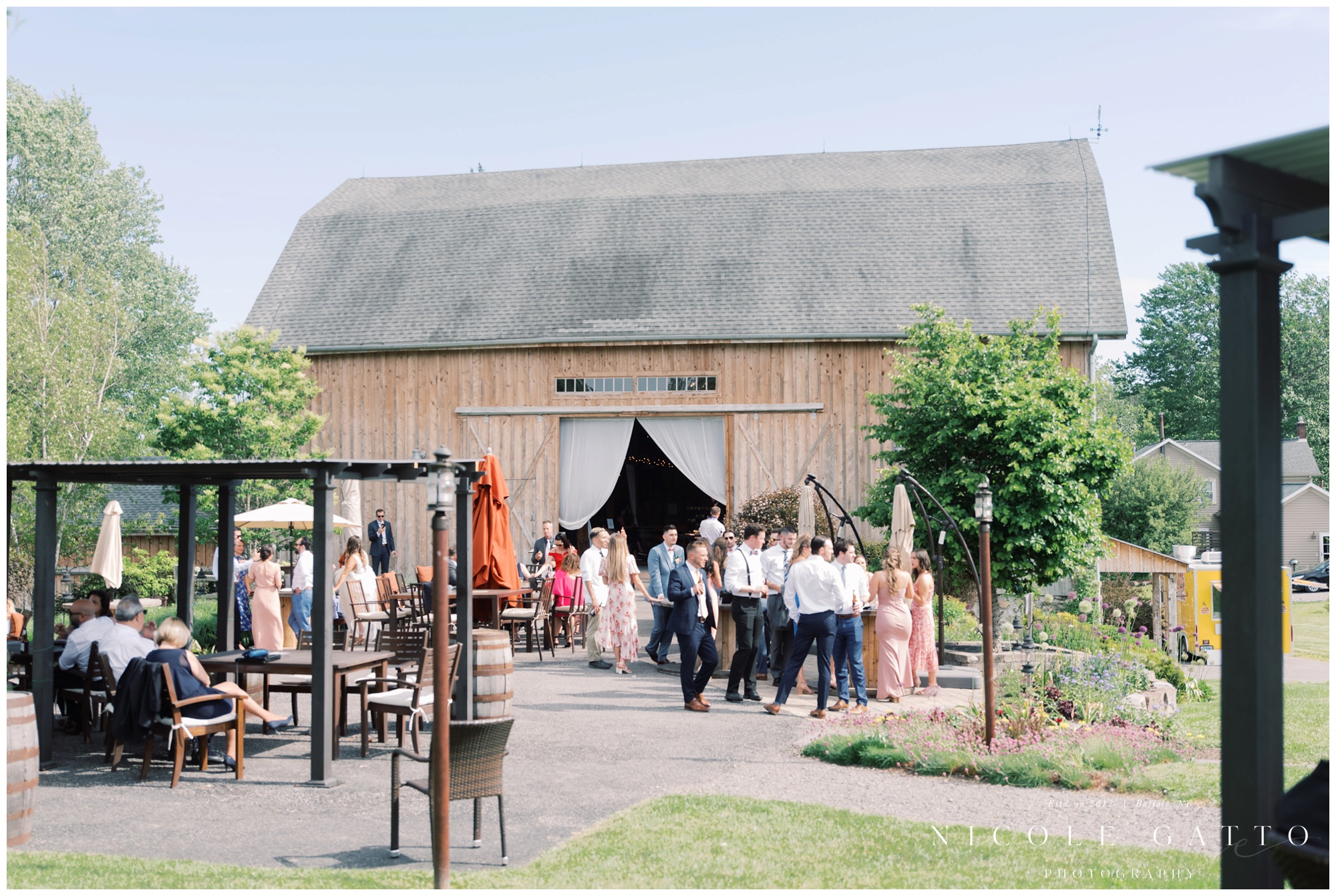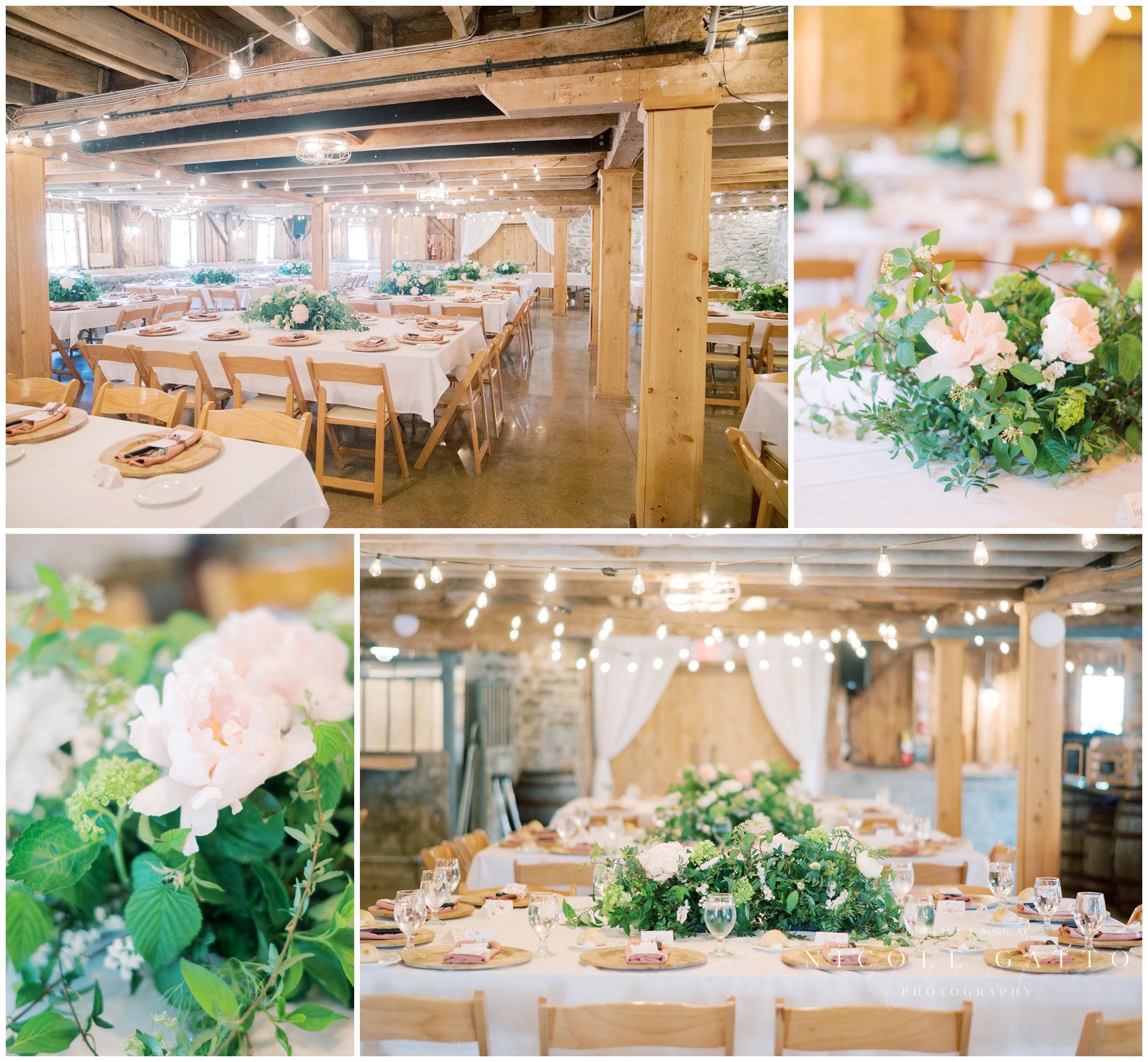 With Cody's mom being the owner of Chrusckik's bakery of course there was an amazing desert table.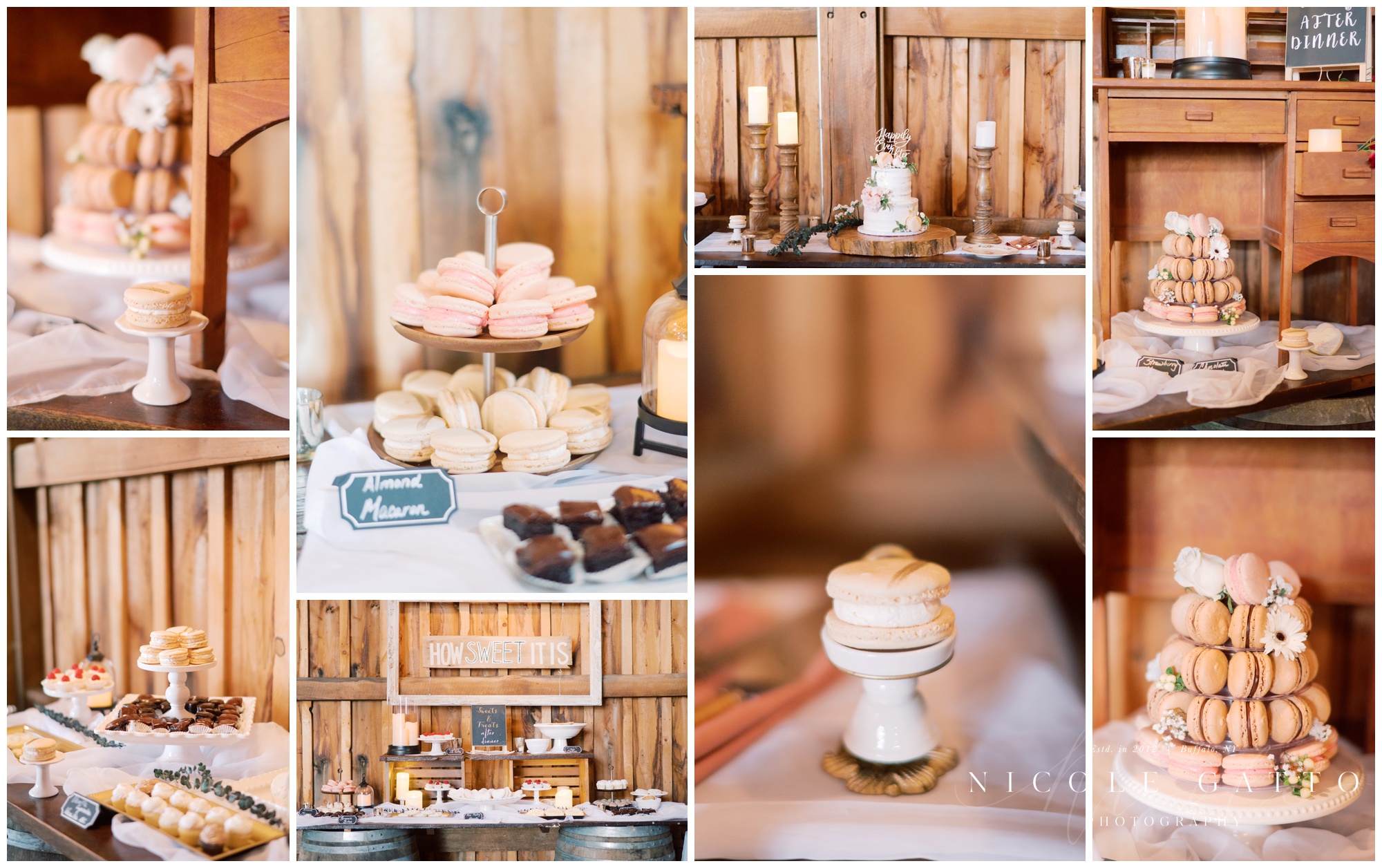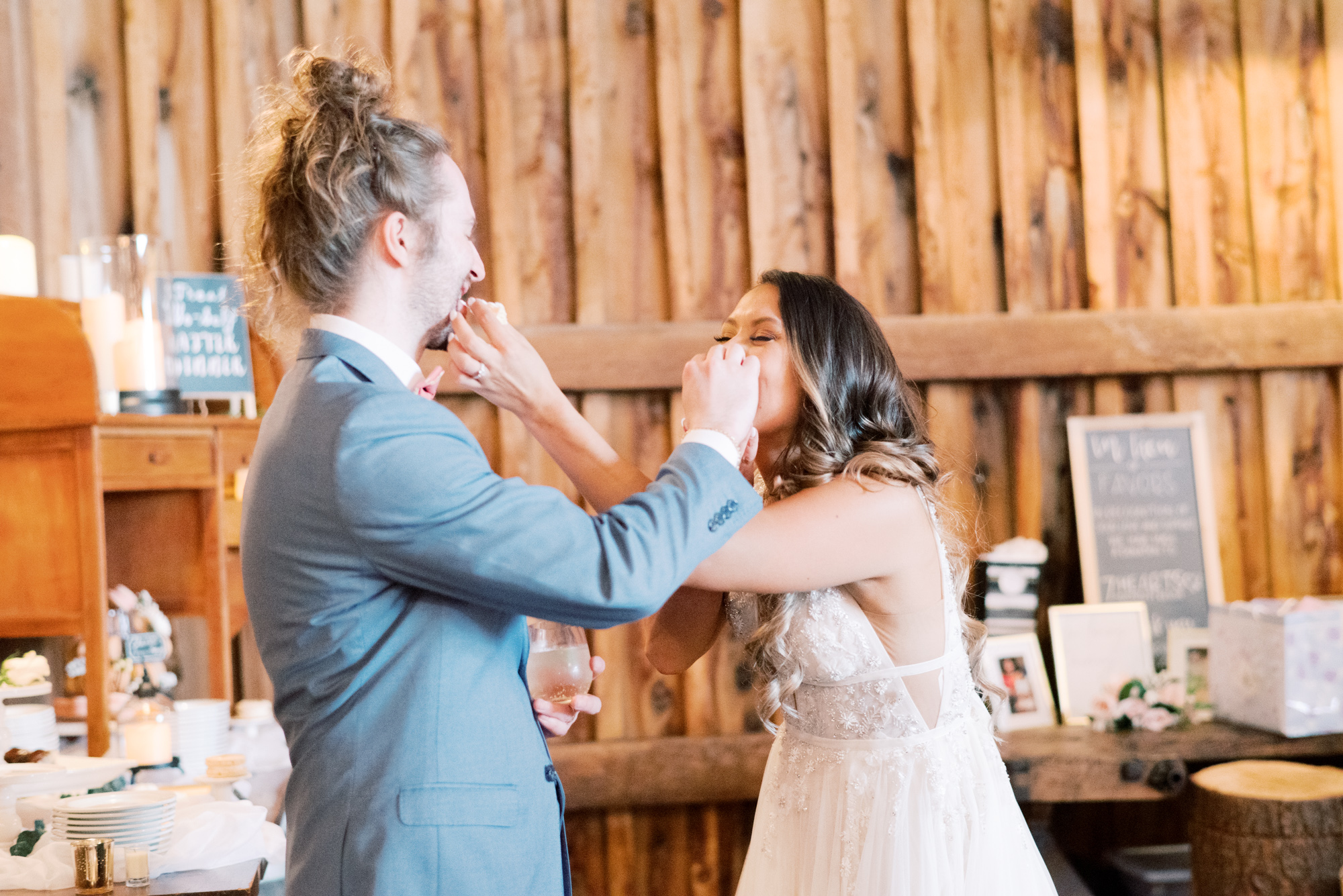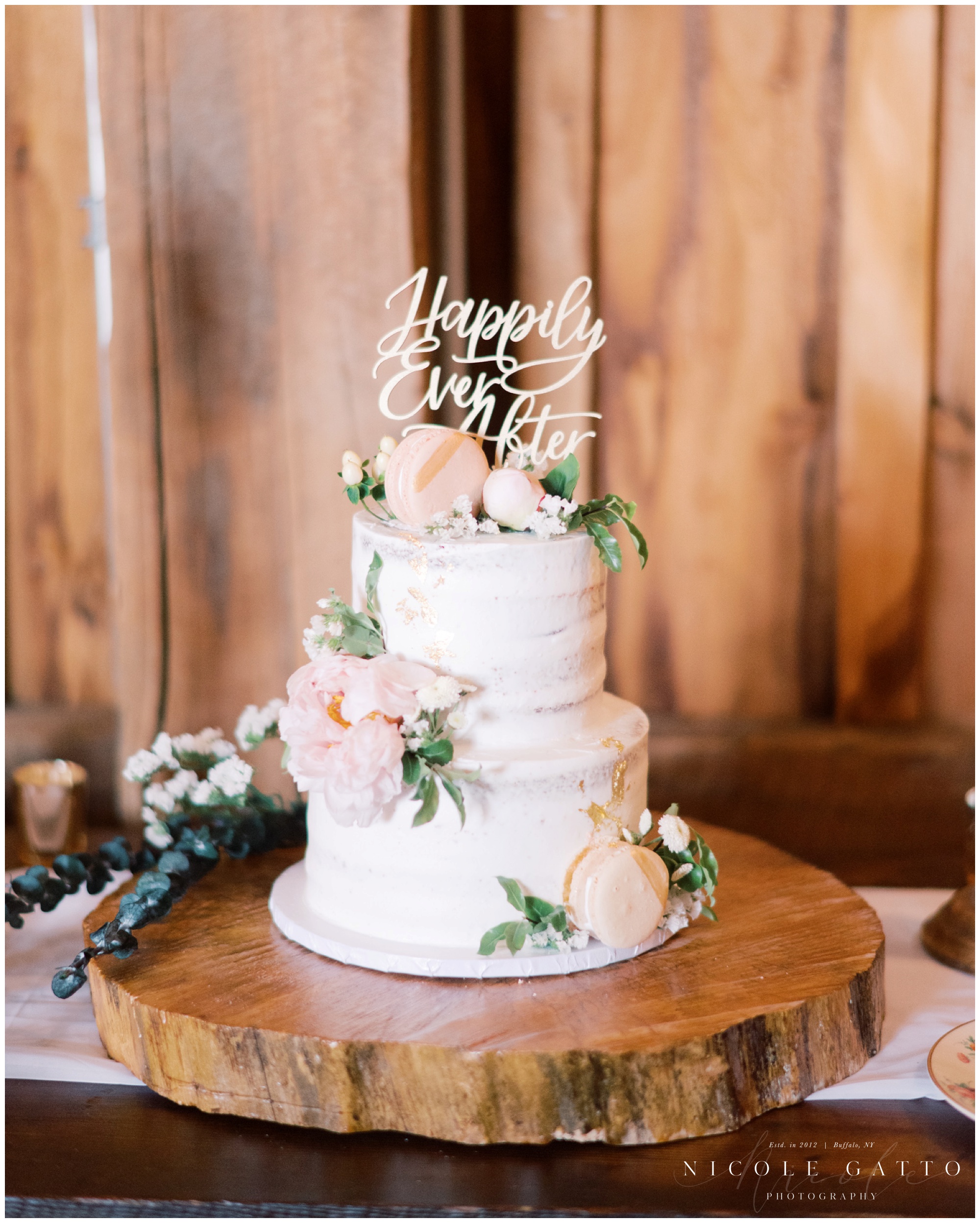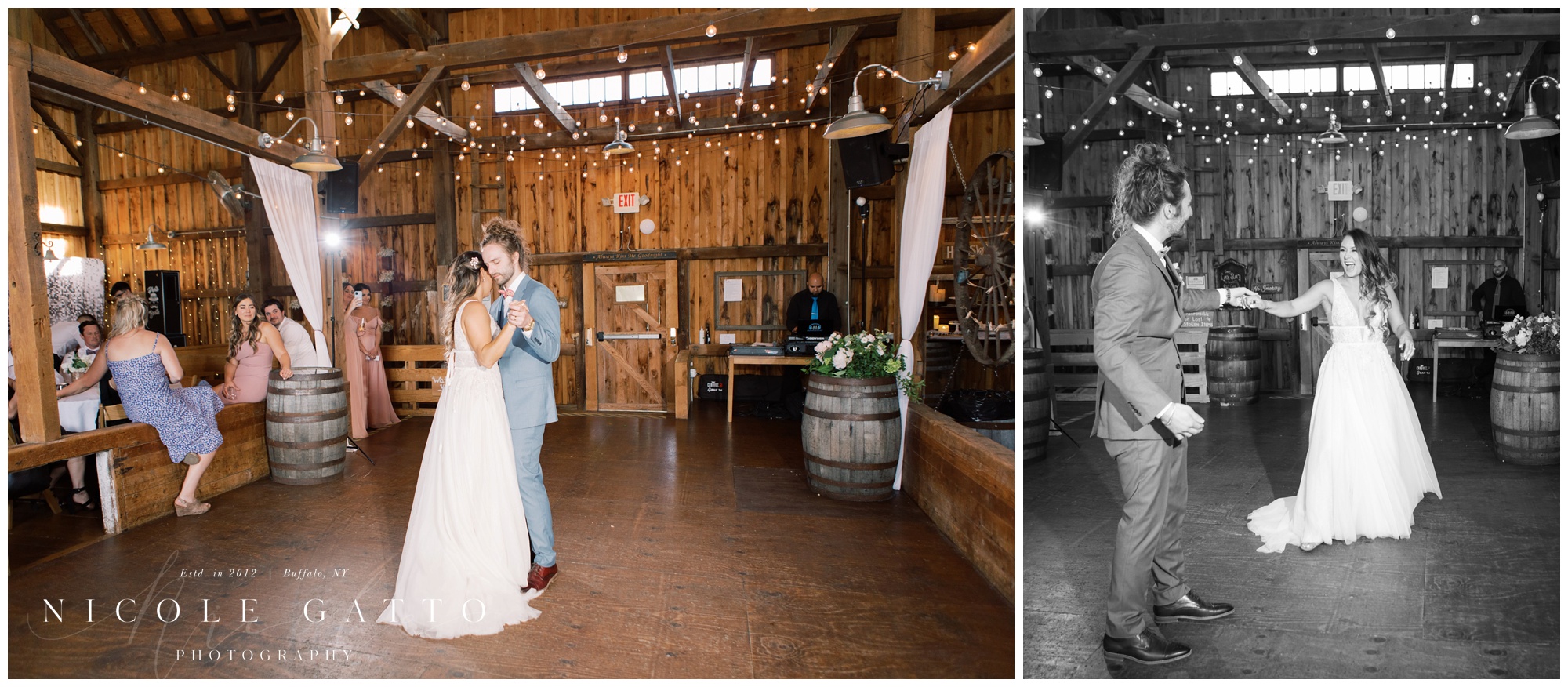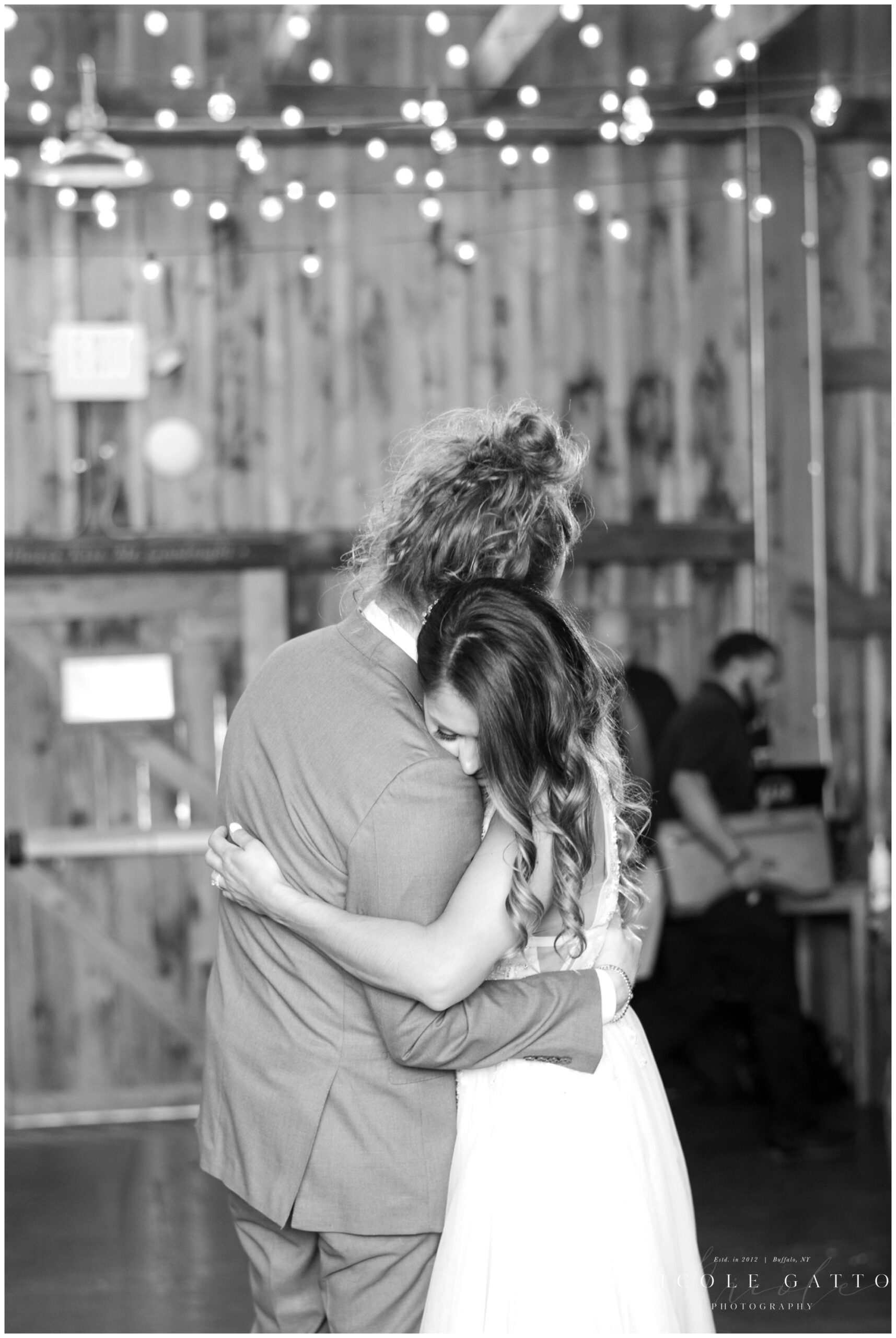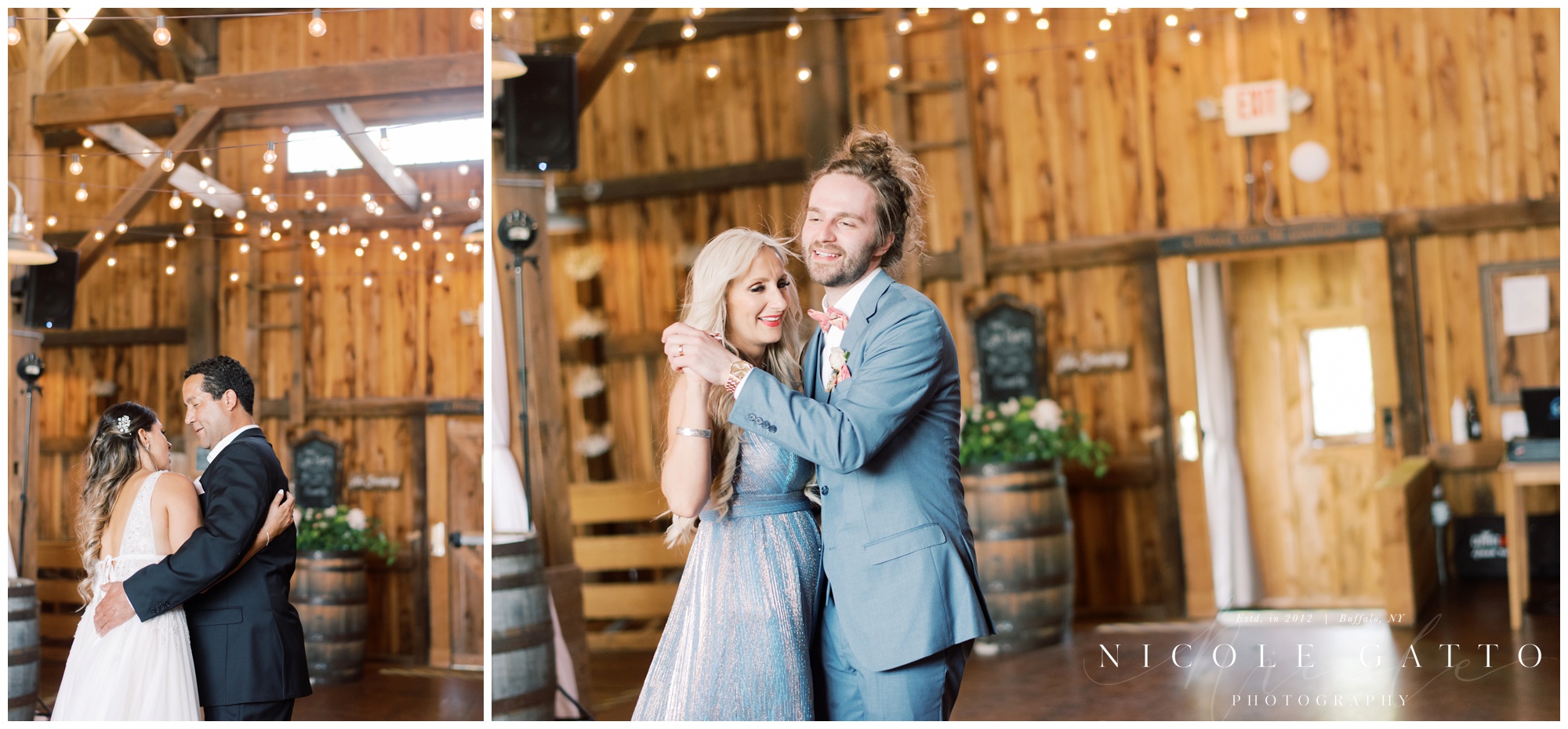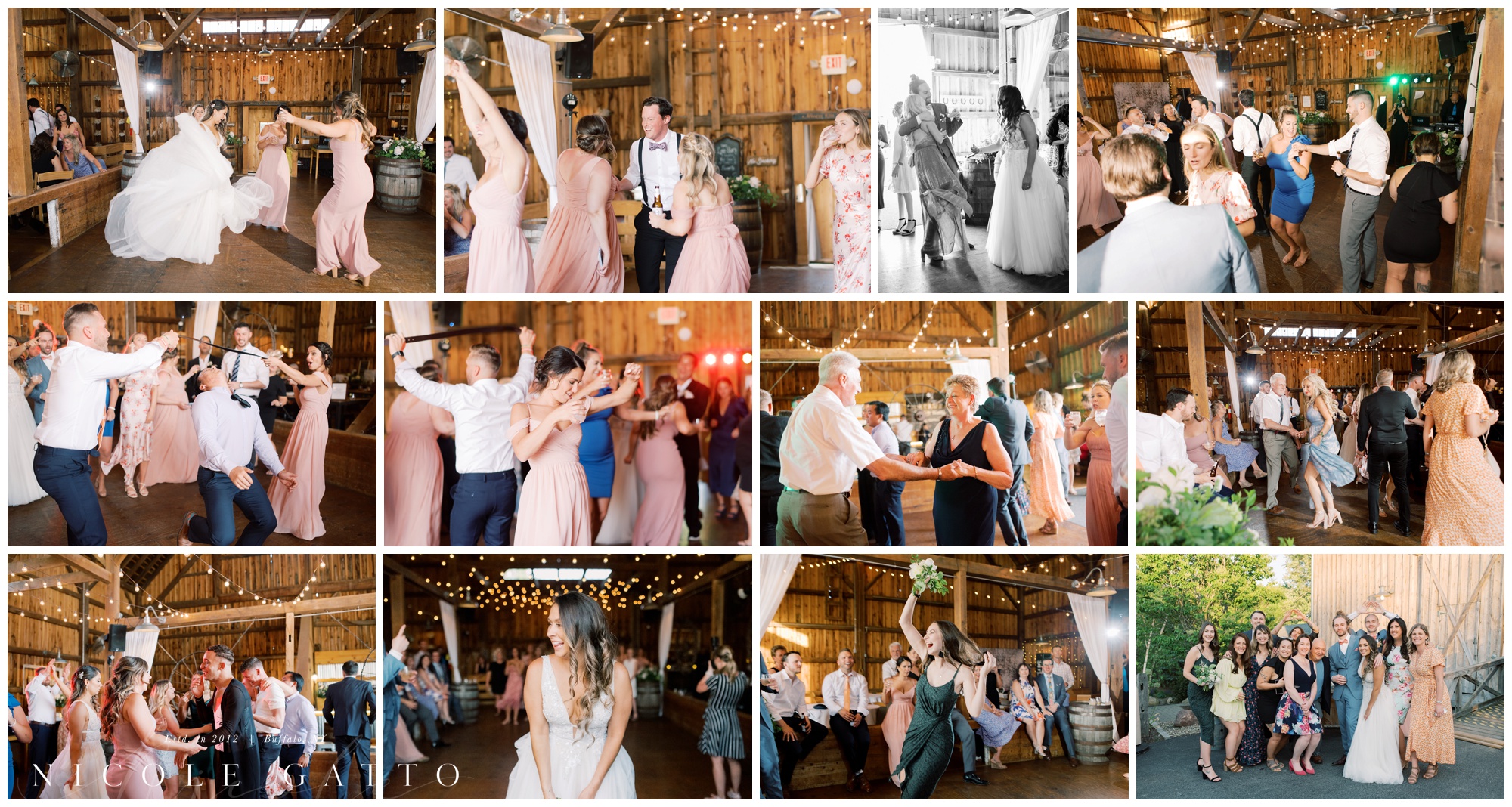 Wanna see more of Alyssa and Cody's wedding at Hayloft in the grove? Check out their slideshow below:
Alyssa + Cody's Wedding Vendors:
Photographer: Nicole Gatto Photography
Venue: Hayloft in the Grove
Catering: Osteria 166
Hair and Makeup: Lox Salon
Bakery: Chrusciki bakery⁠⁠
DJ: HH Entertainment⁠⁠
Florals: Wildroot Floral⁠⁠
Dress: Lovely Bride Rochester