Alyssa and Rick's Wedding at Glenora Winery, Finger Lakes NY
Their Day
Alyssa and Rick's wedding at Glenora Winery was a dream come true. A sunny, breezy, Saturday in the middle of August, is what every bride dreams of. Especially when that bride is having an outdoor ceremony! Weddings in the Finger Lakes are quickly becoming my favorite weddings to photograph.
The entire bridal party got ready in Glenora's hotel rooms. Alyssa rented a small cottage on the property for her and her bridesmaids to get dressed in. Alyssa said that when she saw the one wall filled with windows, she knew it would be perfect to hang her dress in. She was right! The room was  the most adorable A frame room, filled to the ceiling with windows. That wall was a perfect place to hang and photograph her dress!
Alyssa and Rick said their vows in front of a flower adorned arbor that overlooked Glenora Vineyards and Seneca Lake. To make the moment even more personal, they are married by one of Rick's childhood friends. After the ceremony they are greeted by the AMAZING events manager James, who hands them a glass of wine to cheers with their friends and family.
Their evening is filled with personal touches that really makes their wedding unique. The intros are done in a Sportscaster style, that gives the background and stats of each "player". During their first dances a recording of them thanking their parents for being there and being amazing begins to play, as well as letters they wrote to each other.  They finished off the evening with a beautiful sparkler exit with their family and bridal party.
Thank you both so much for letting us be a part of your magical day. We enjoyed getting to know you both so much and wish you the very best!
Their Vendors
Photographer: Nicole Gatto Photography
Florist:Chase Greenhouse and Florist
Dress: Lovely Bride
Venue: Glenora Vineyards
Invitations: Minted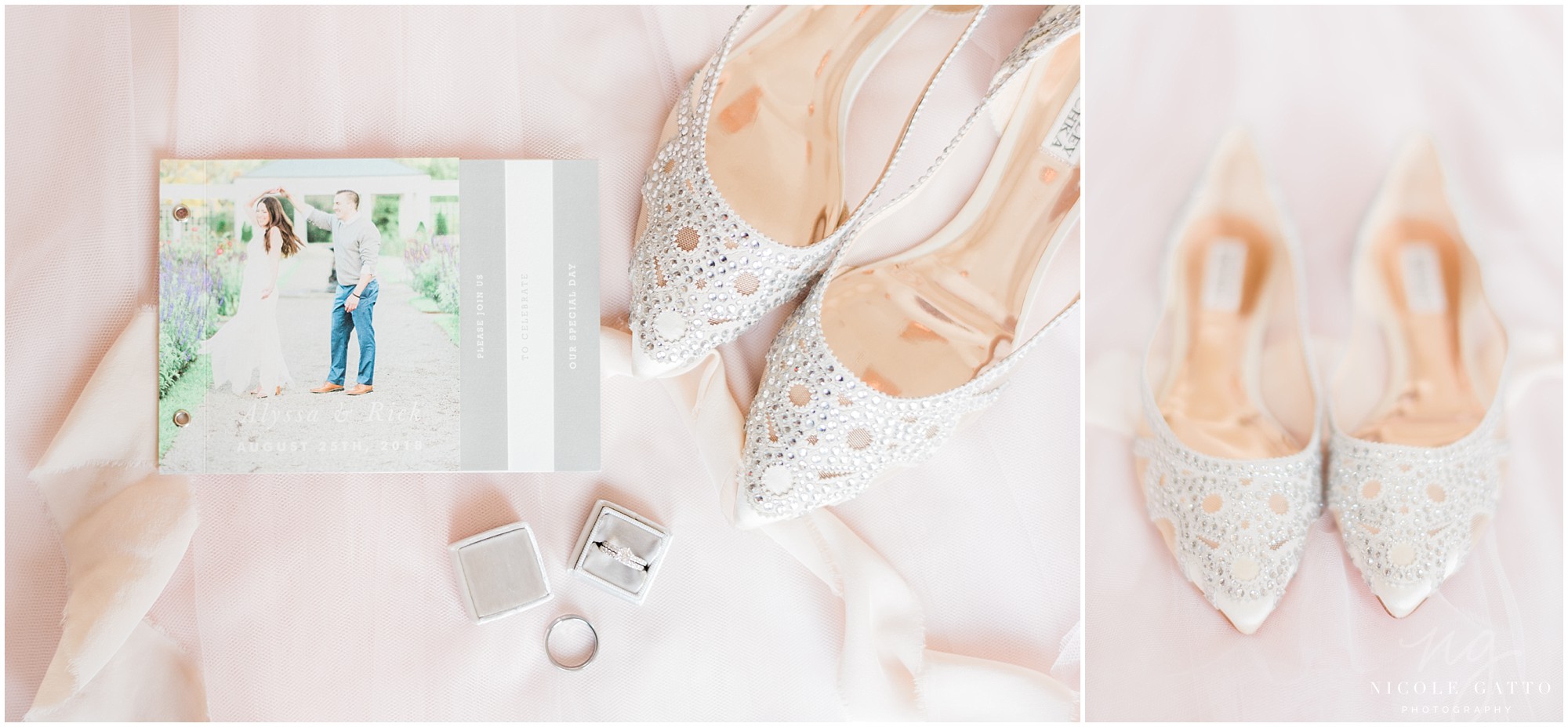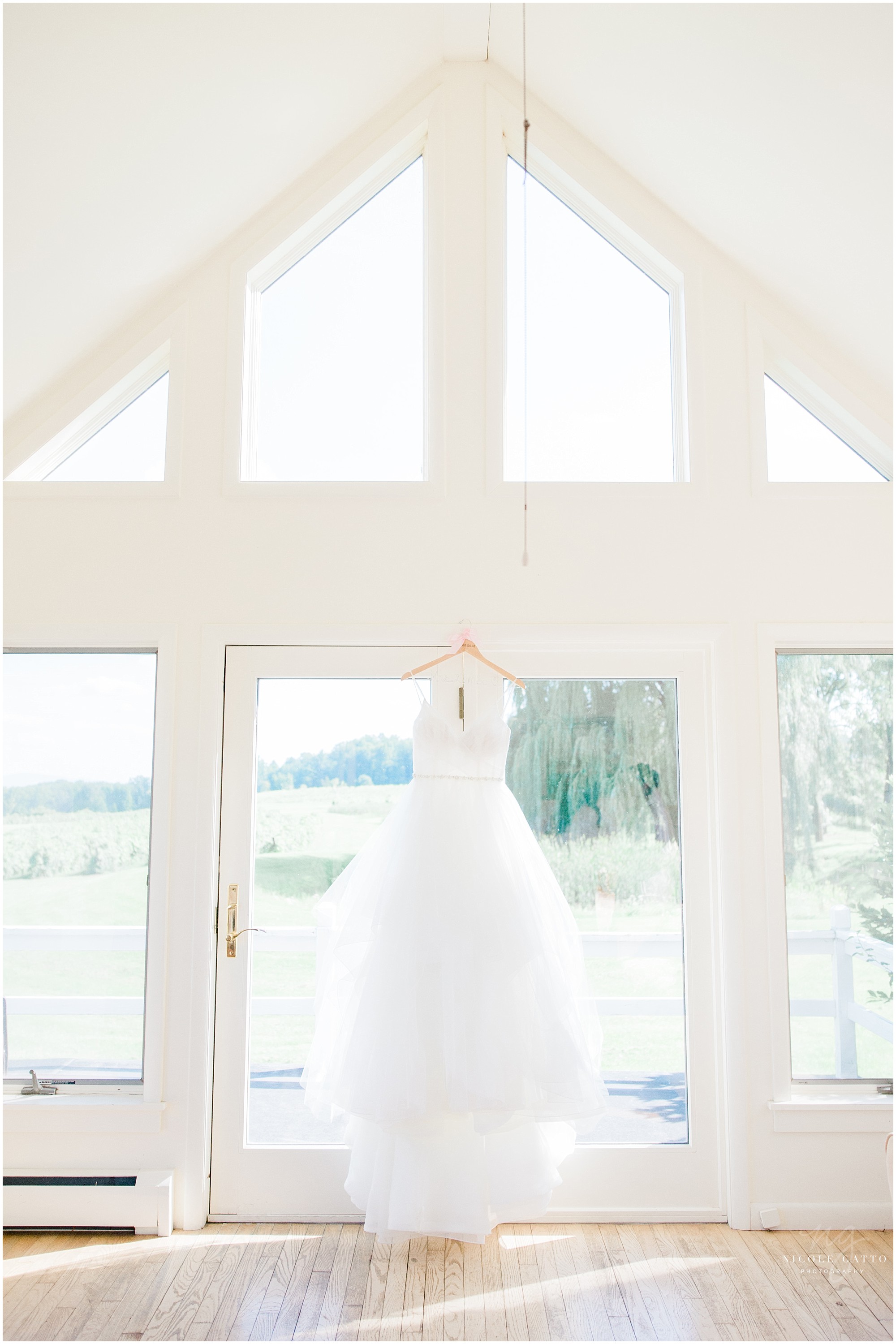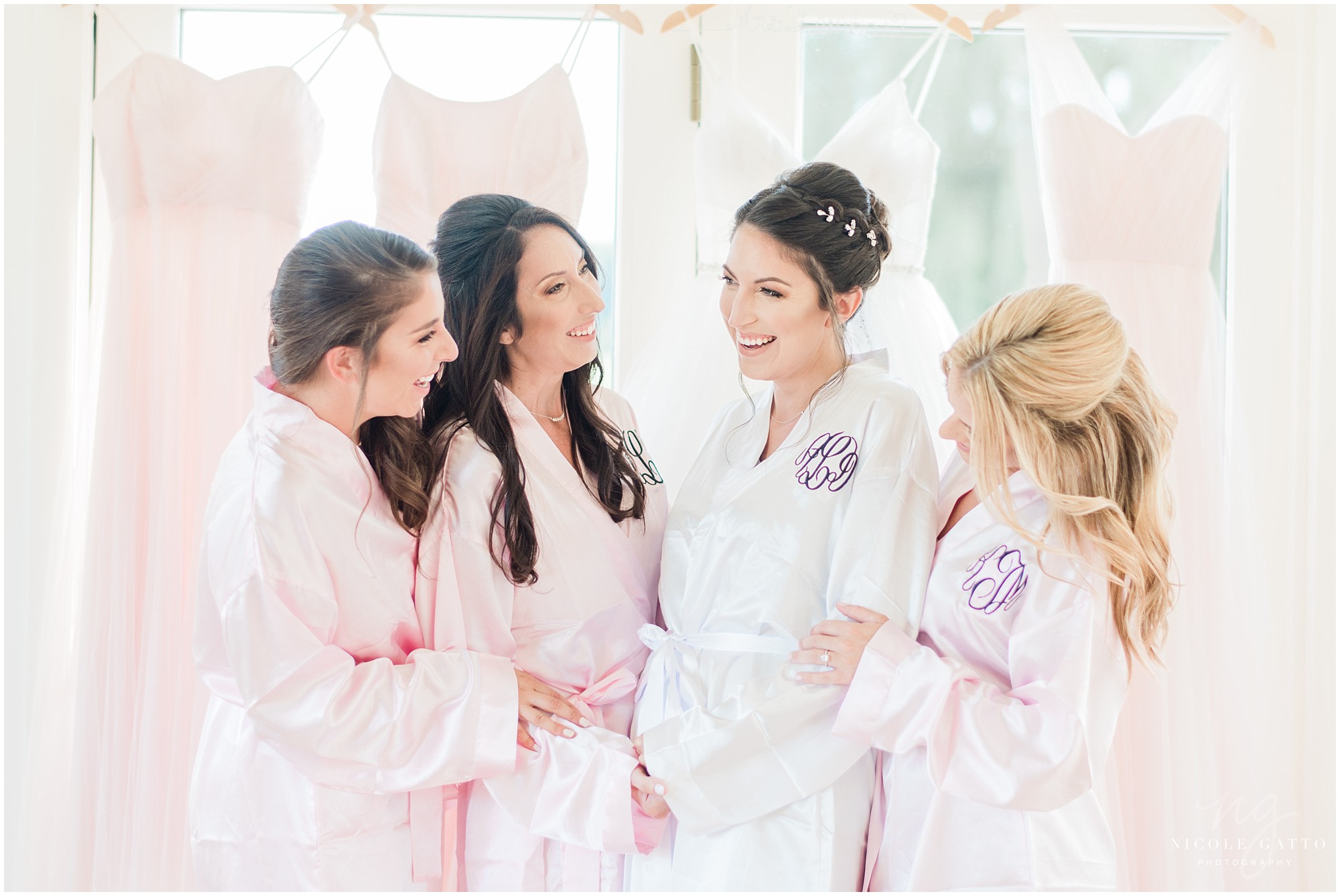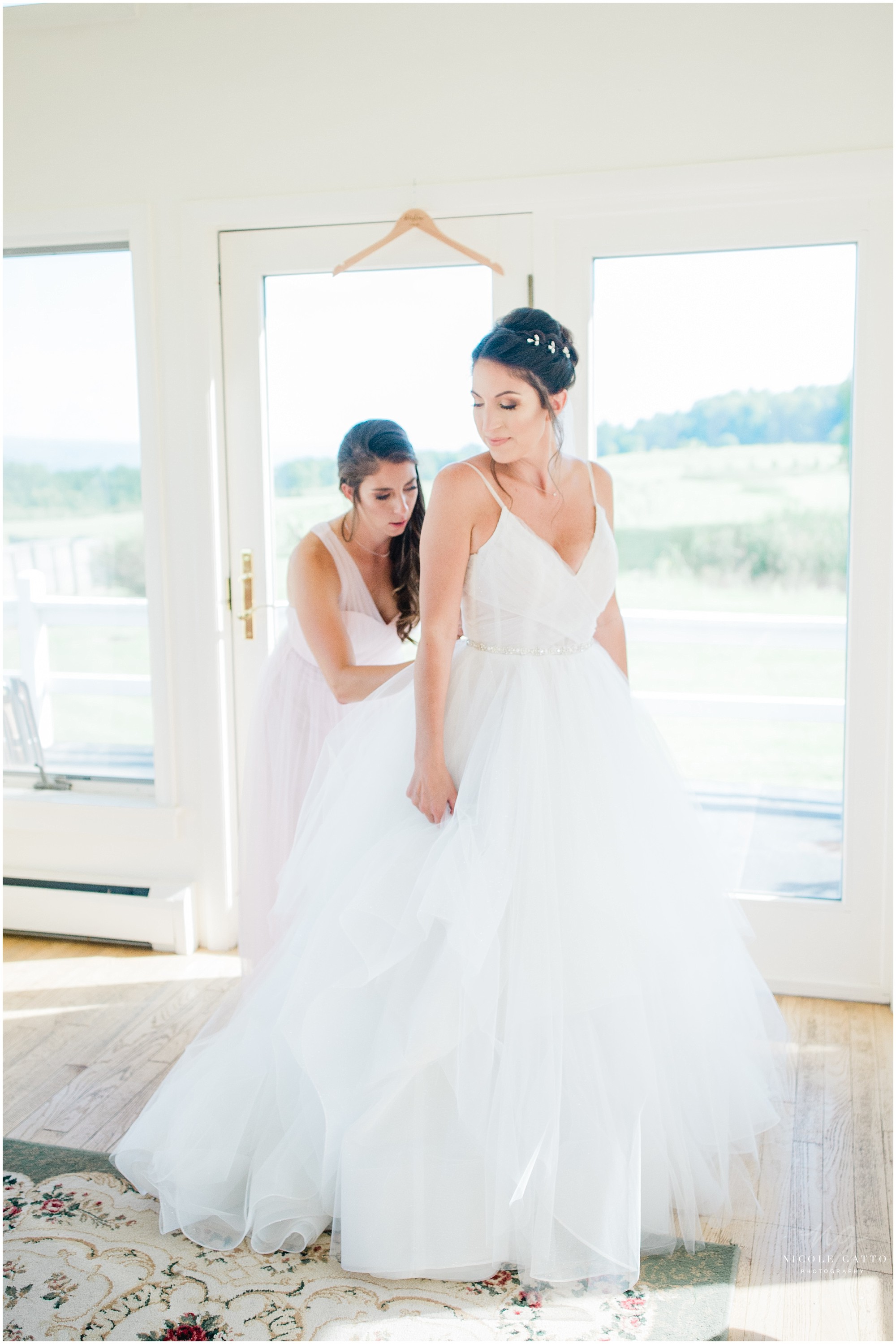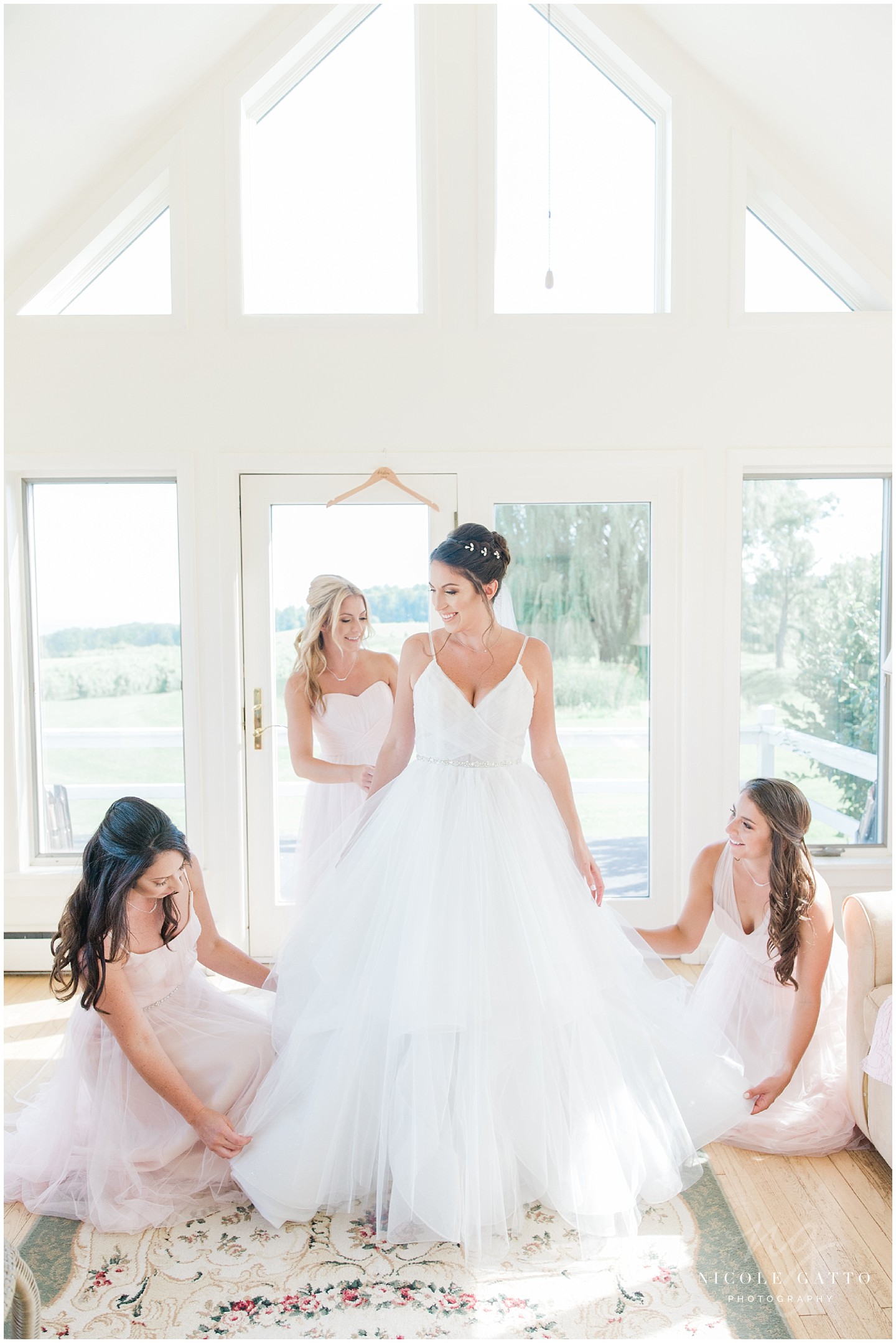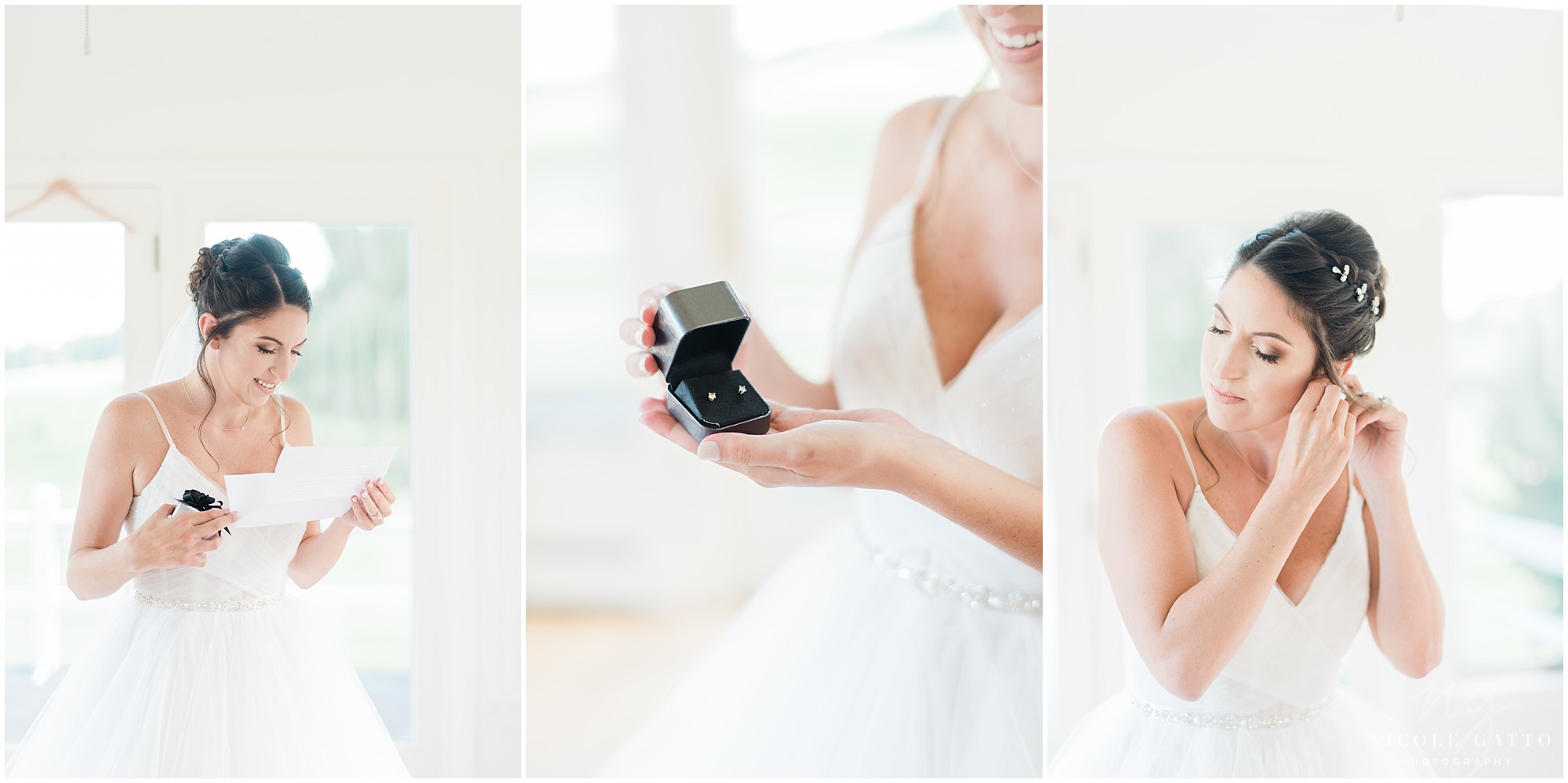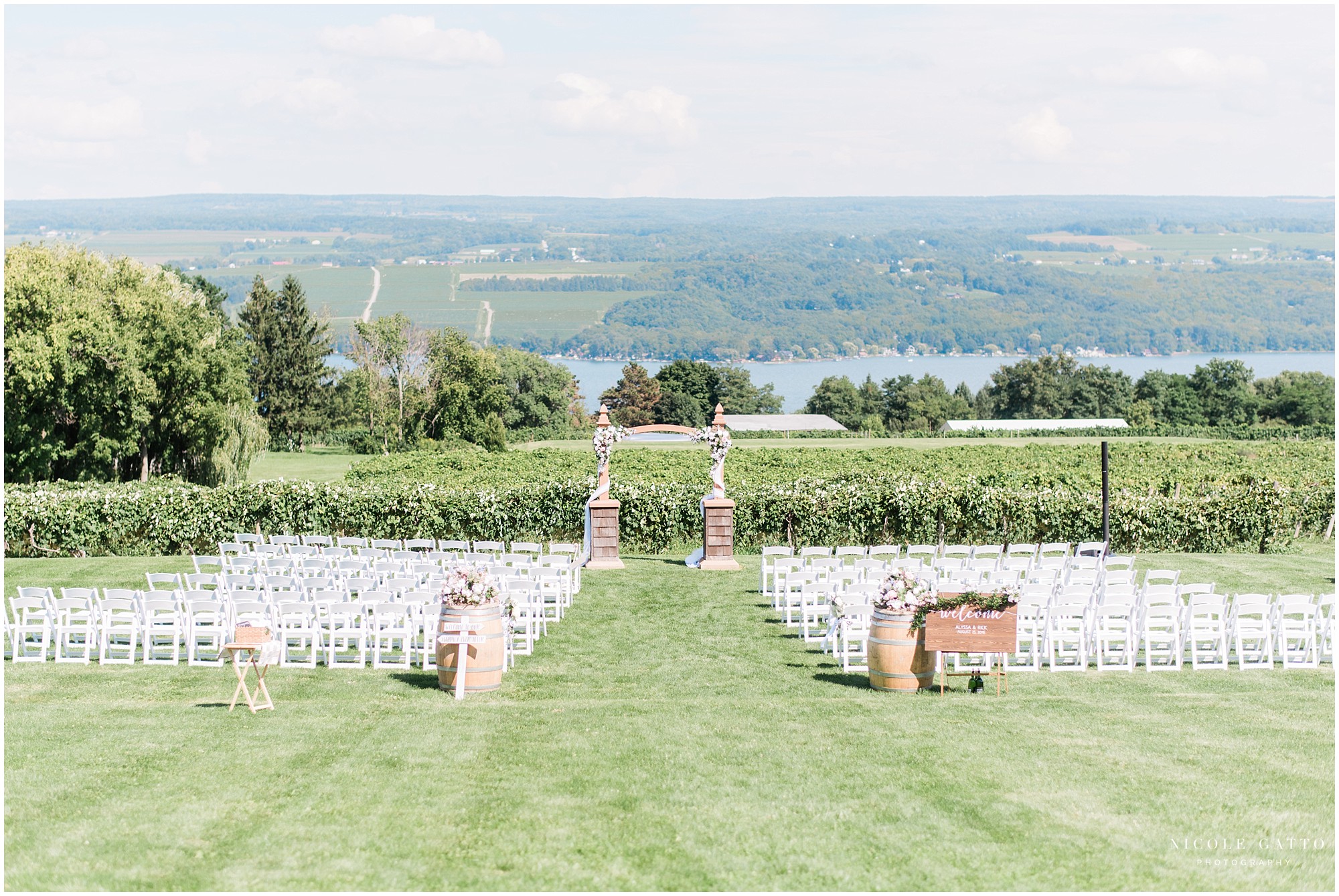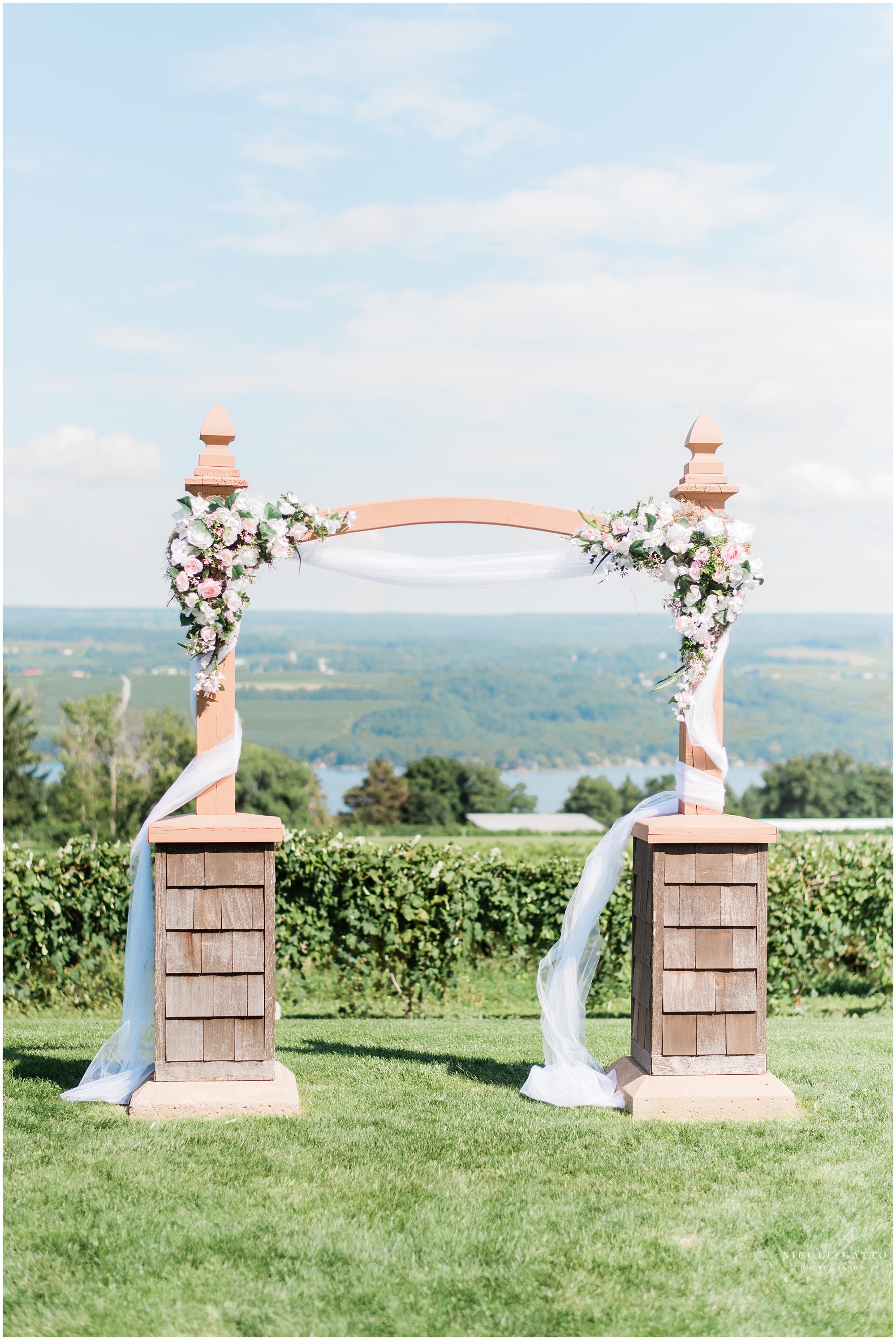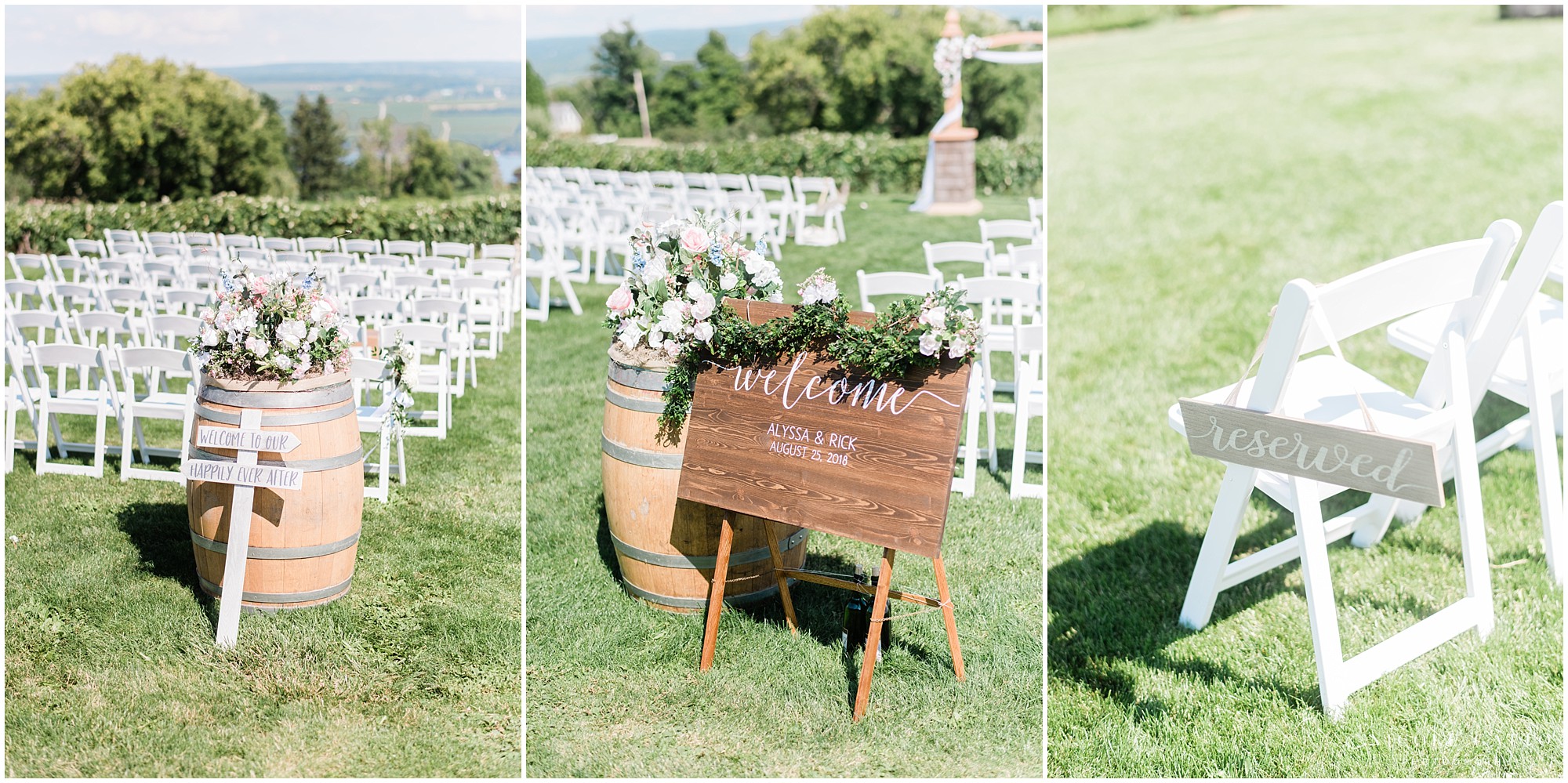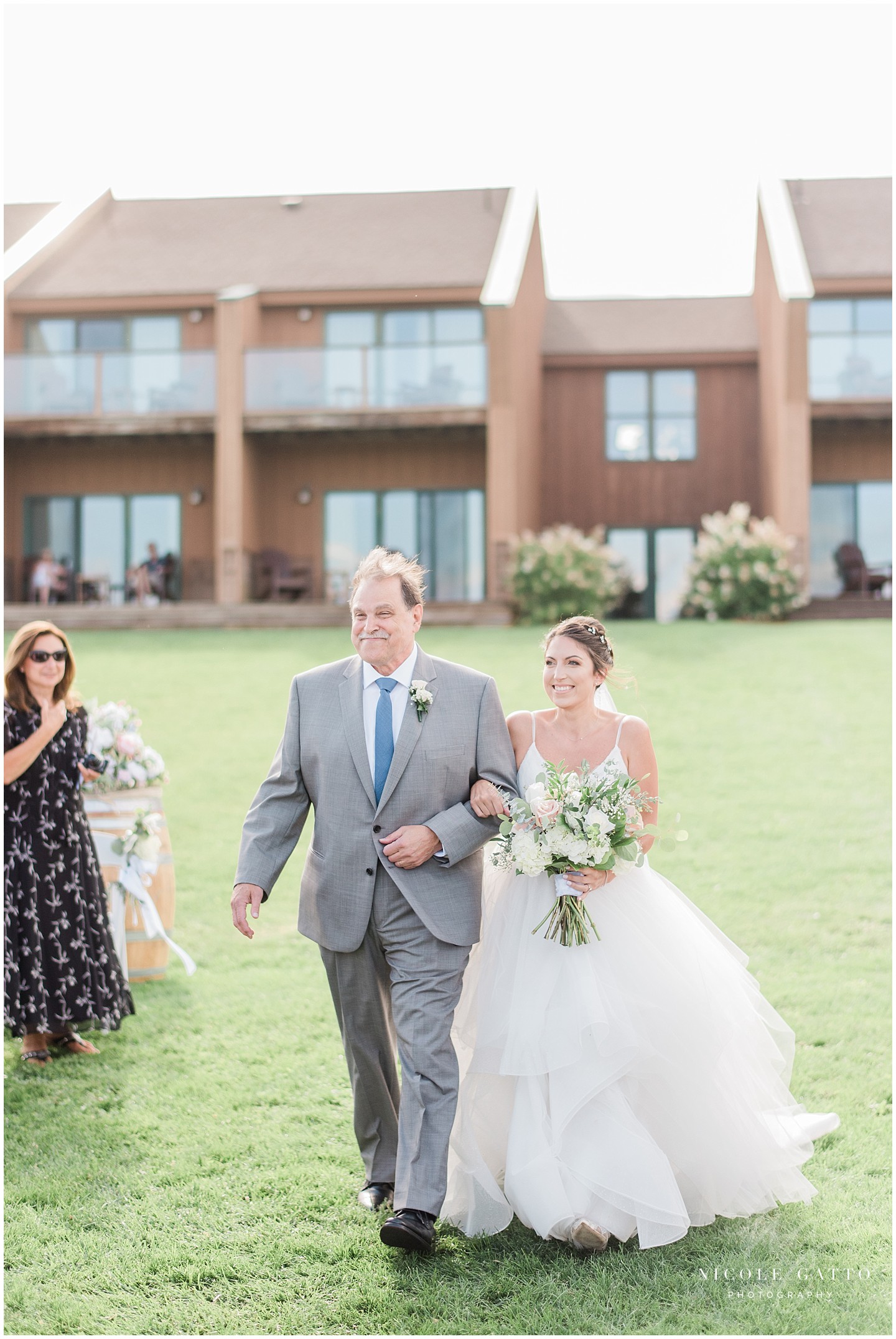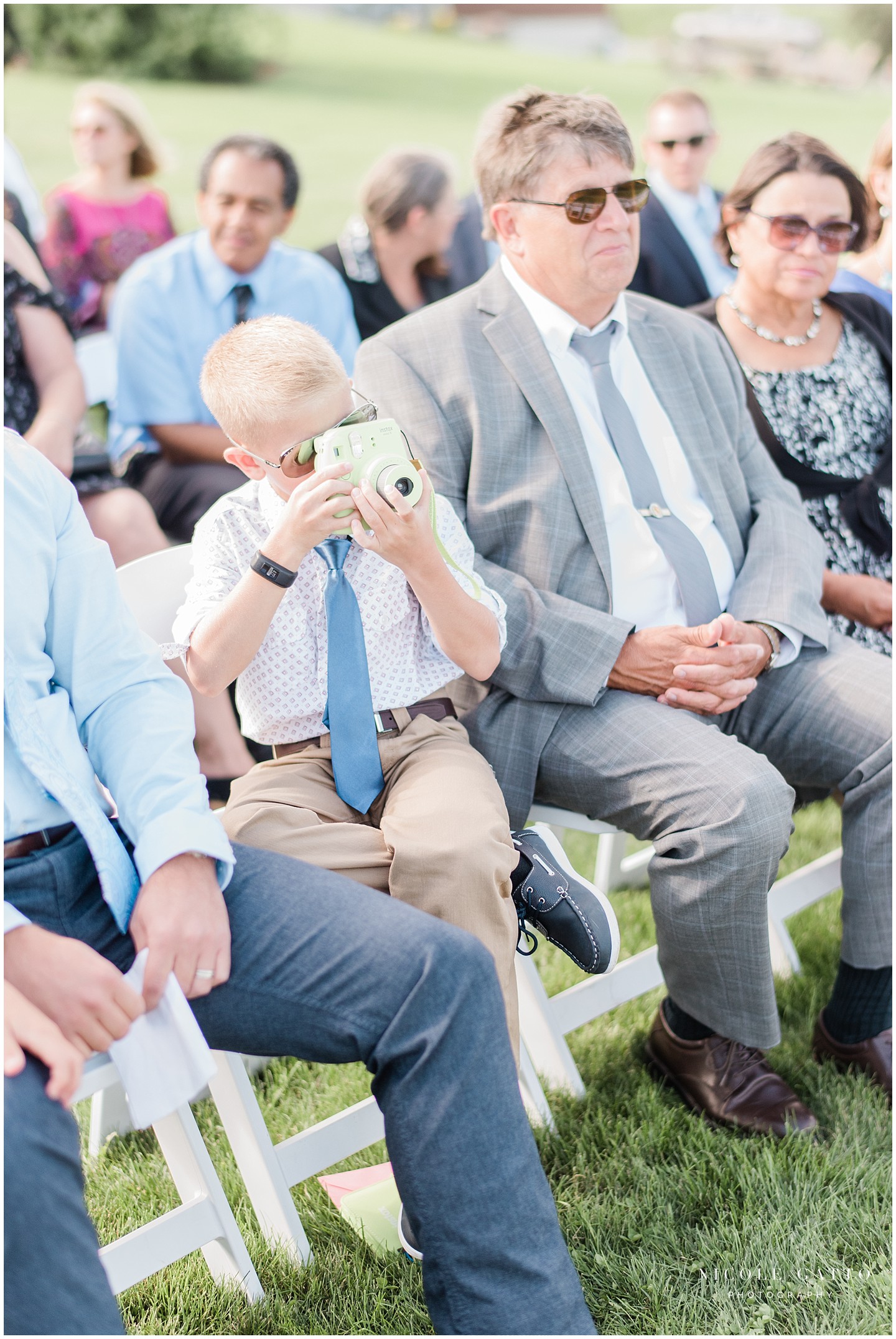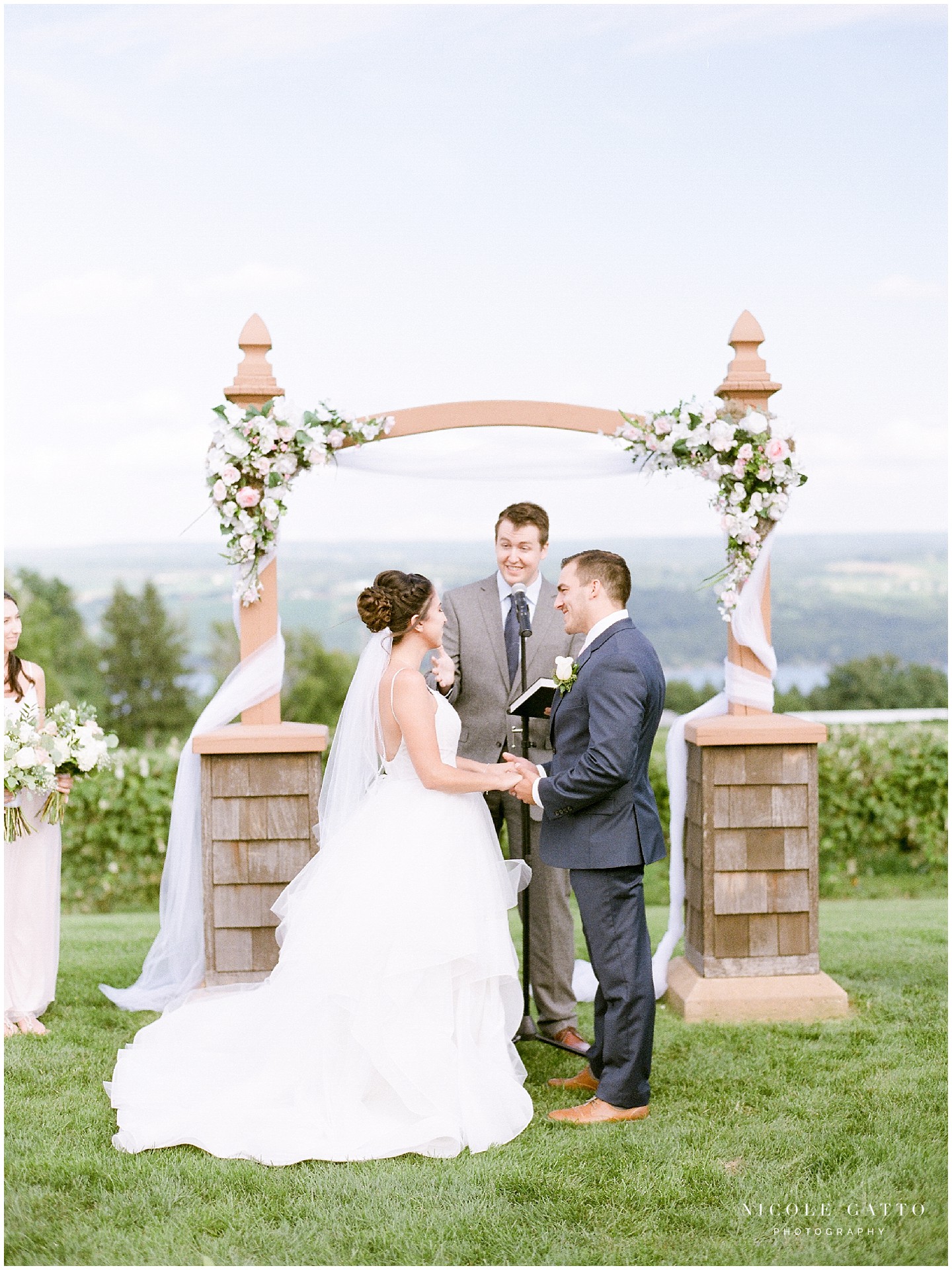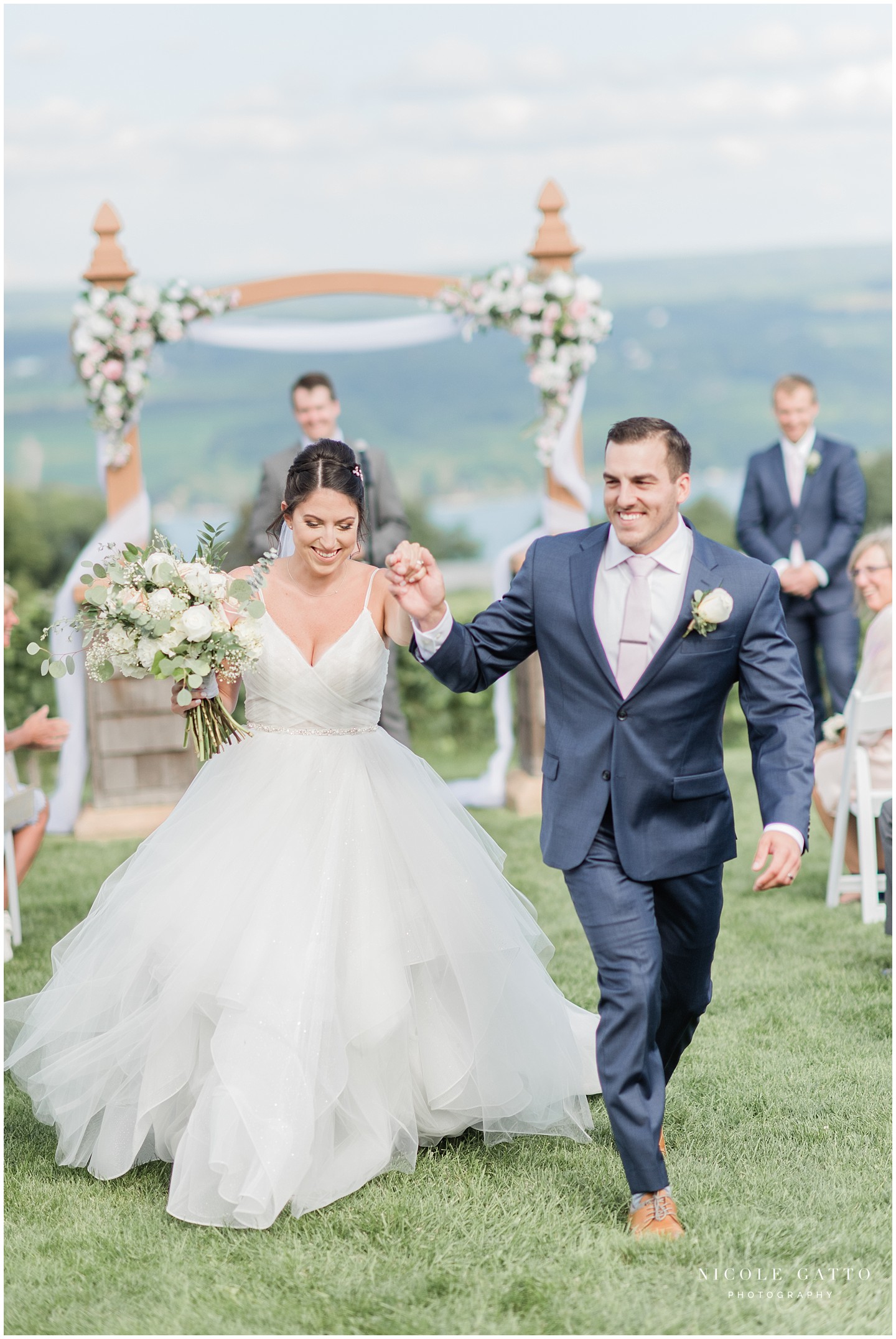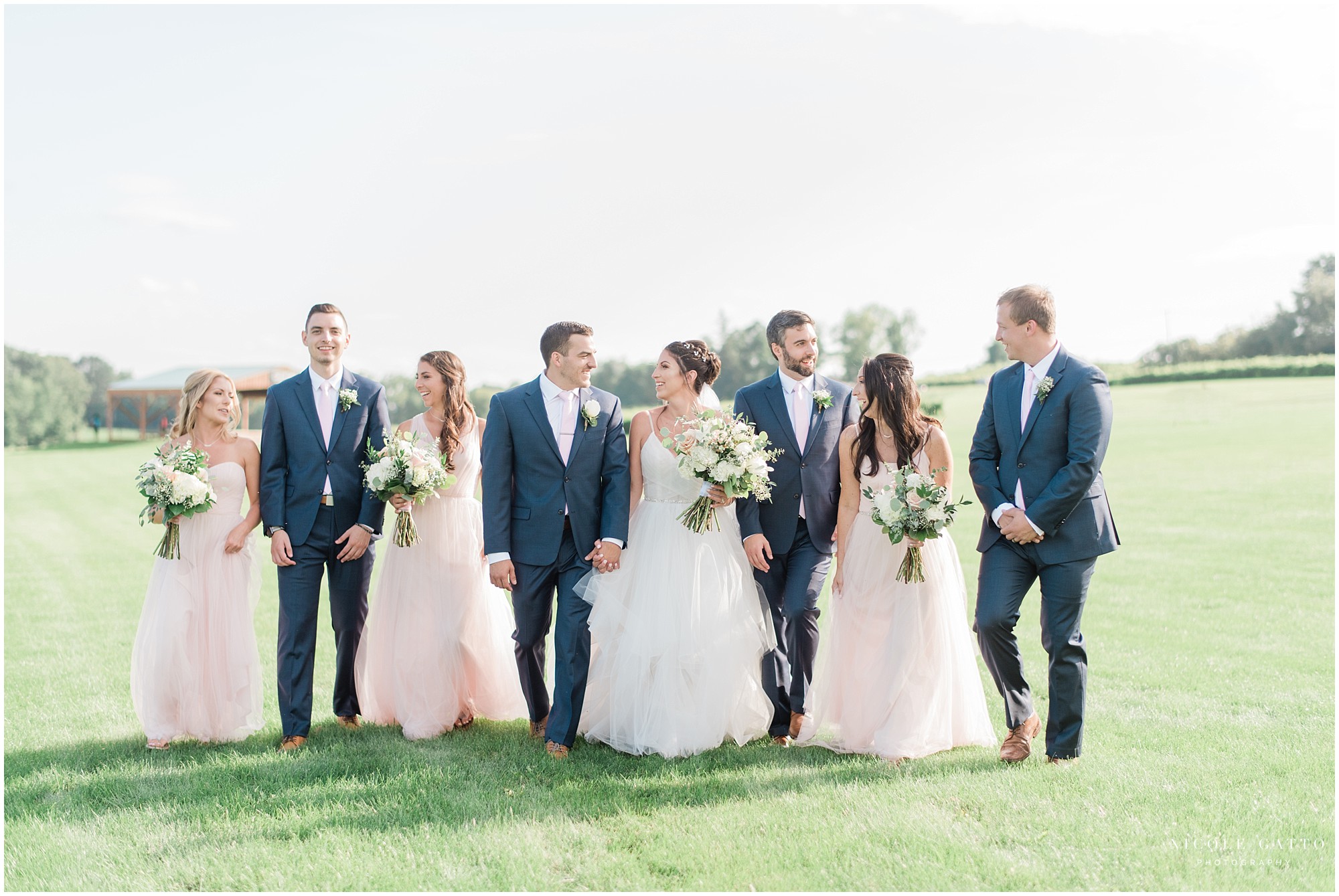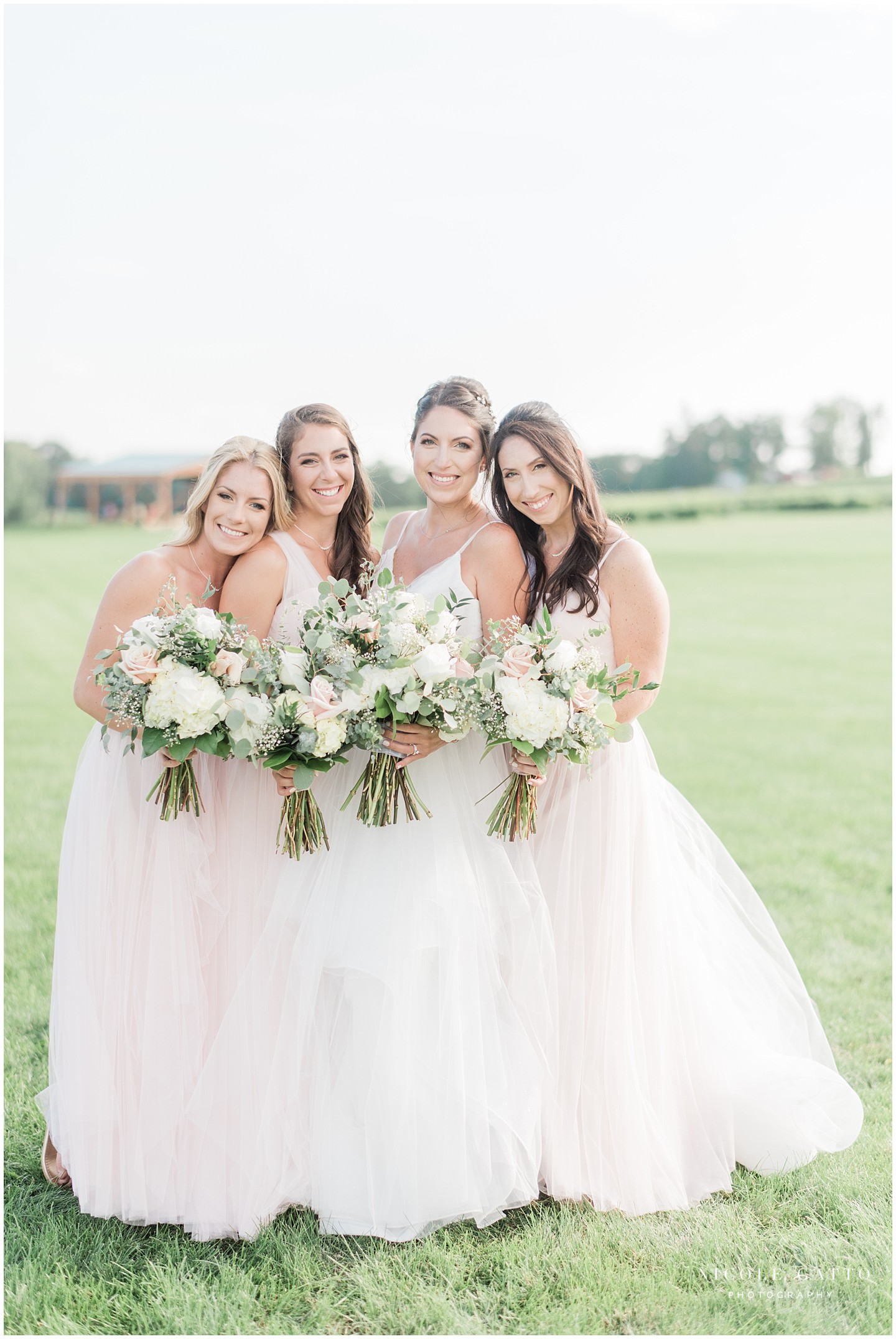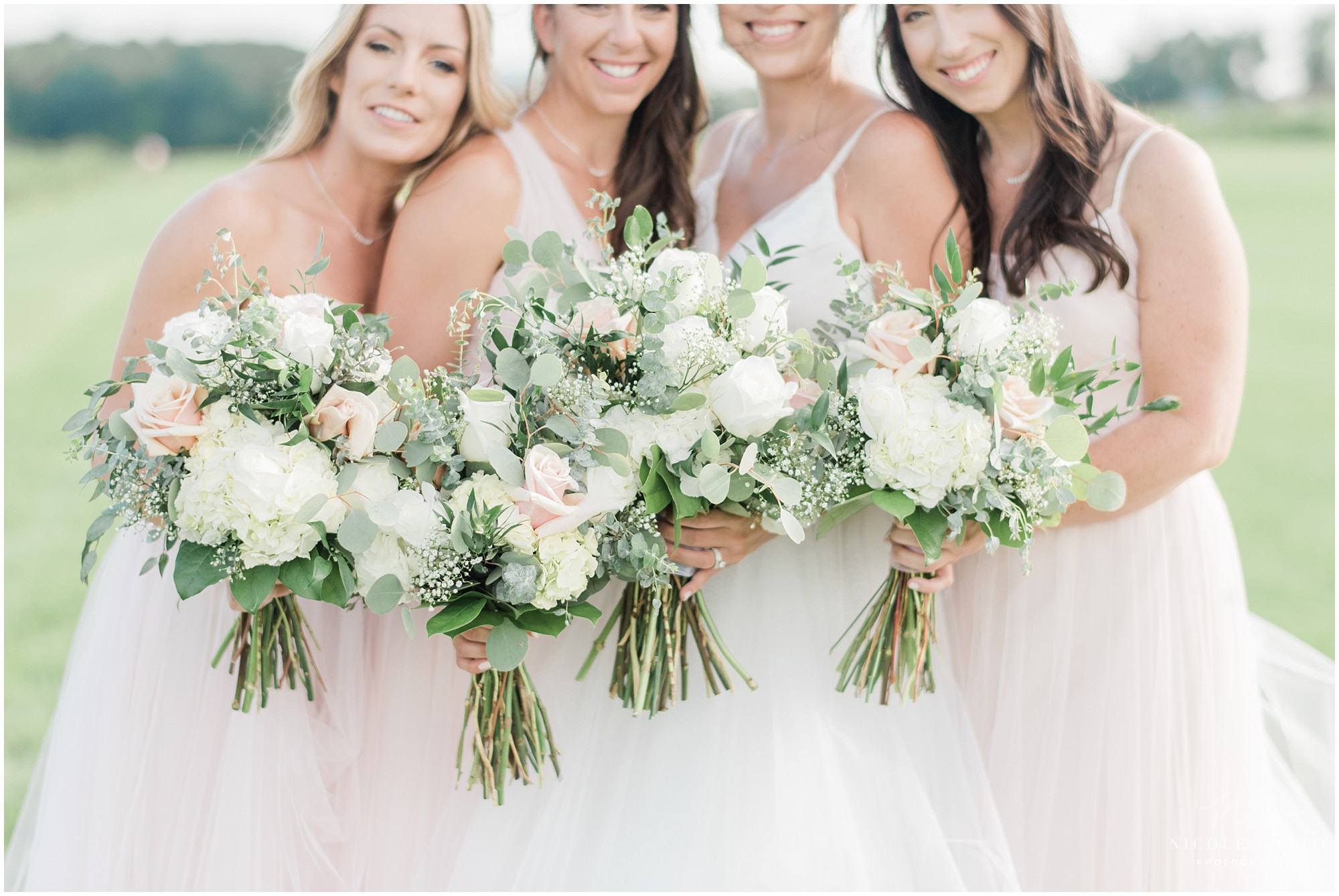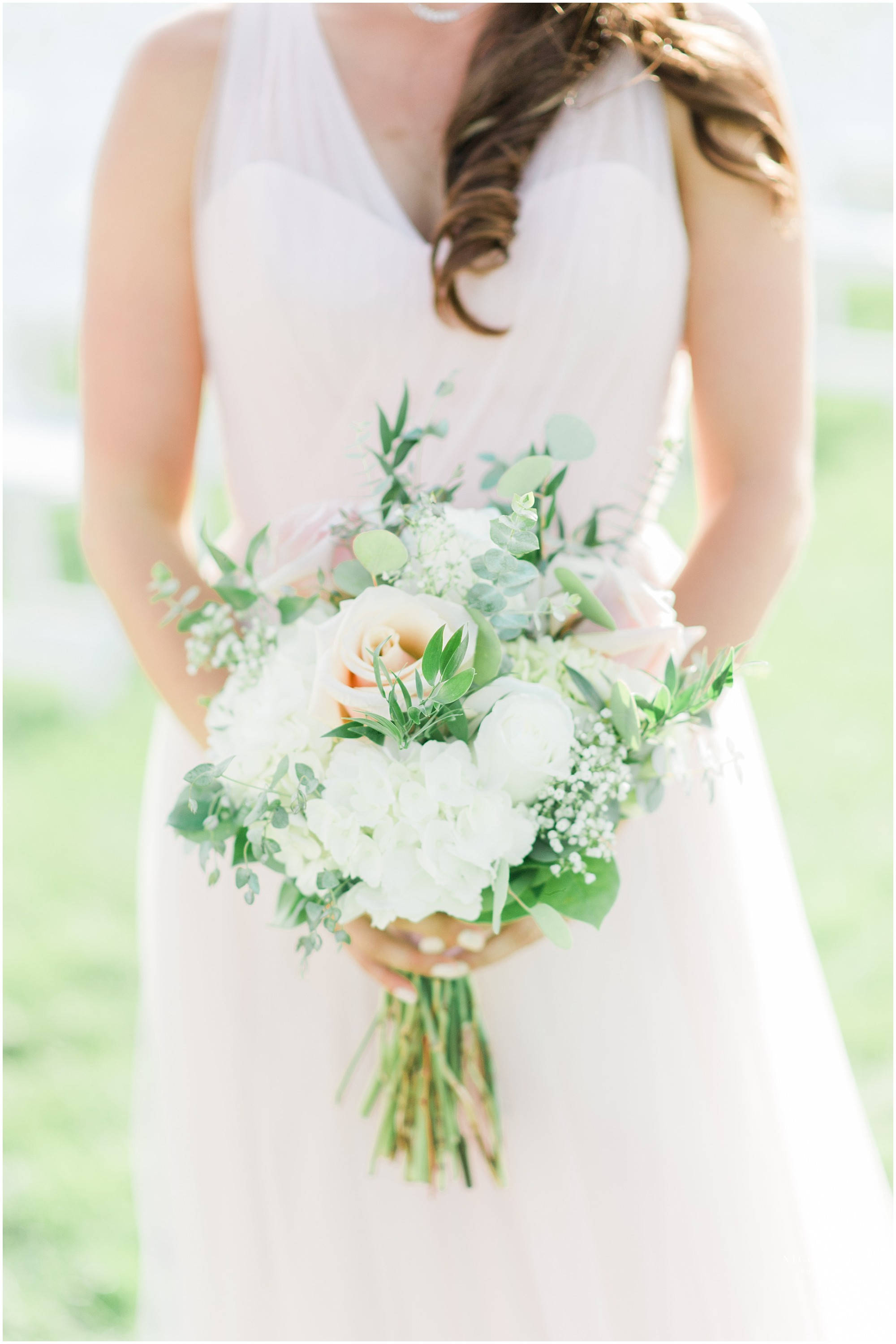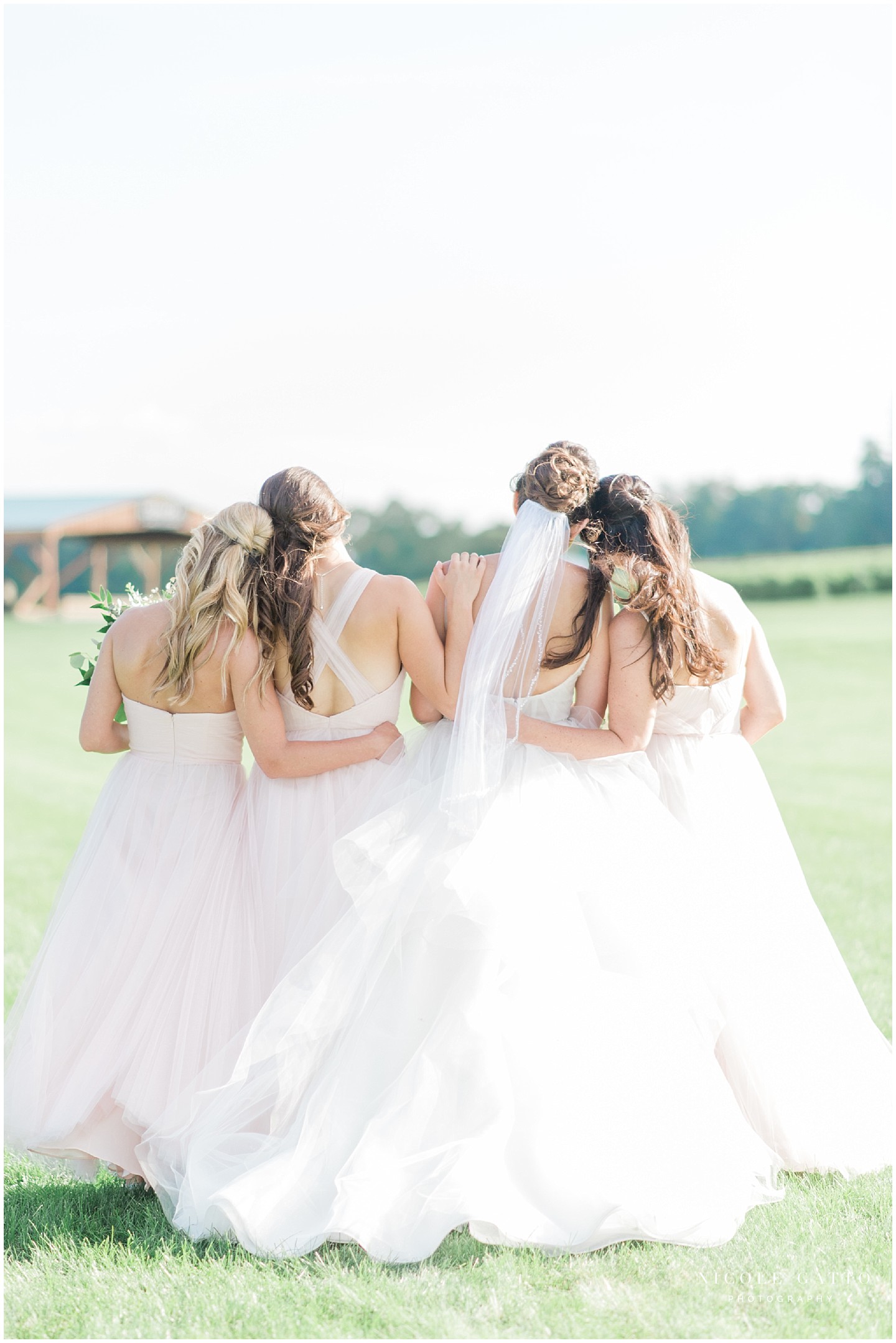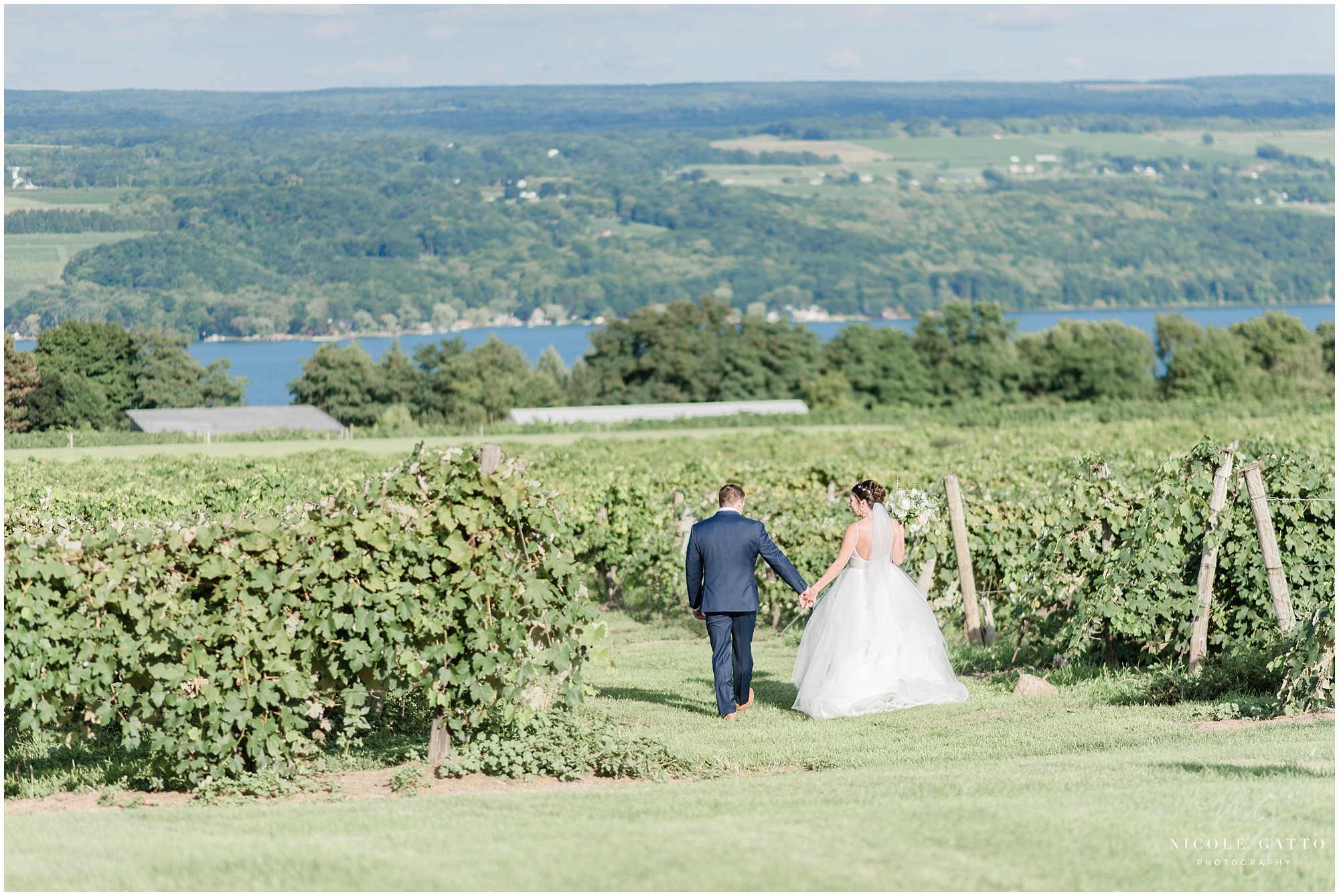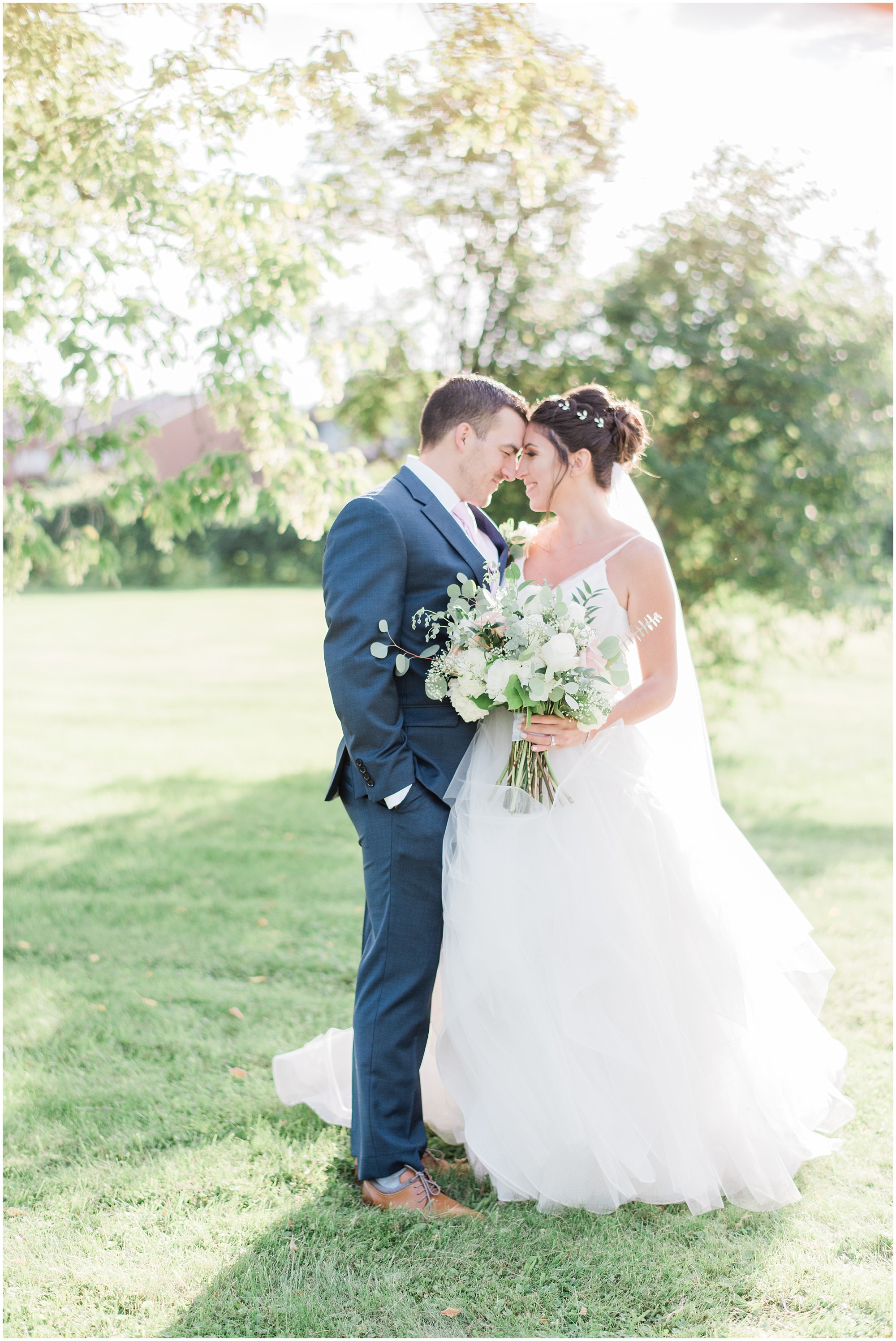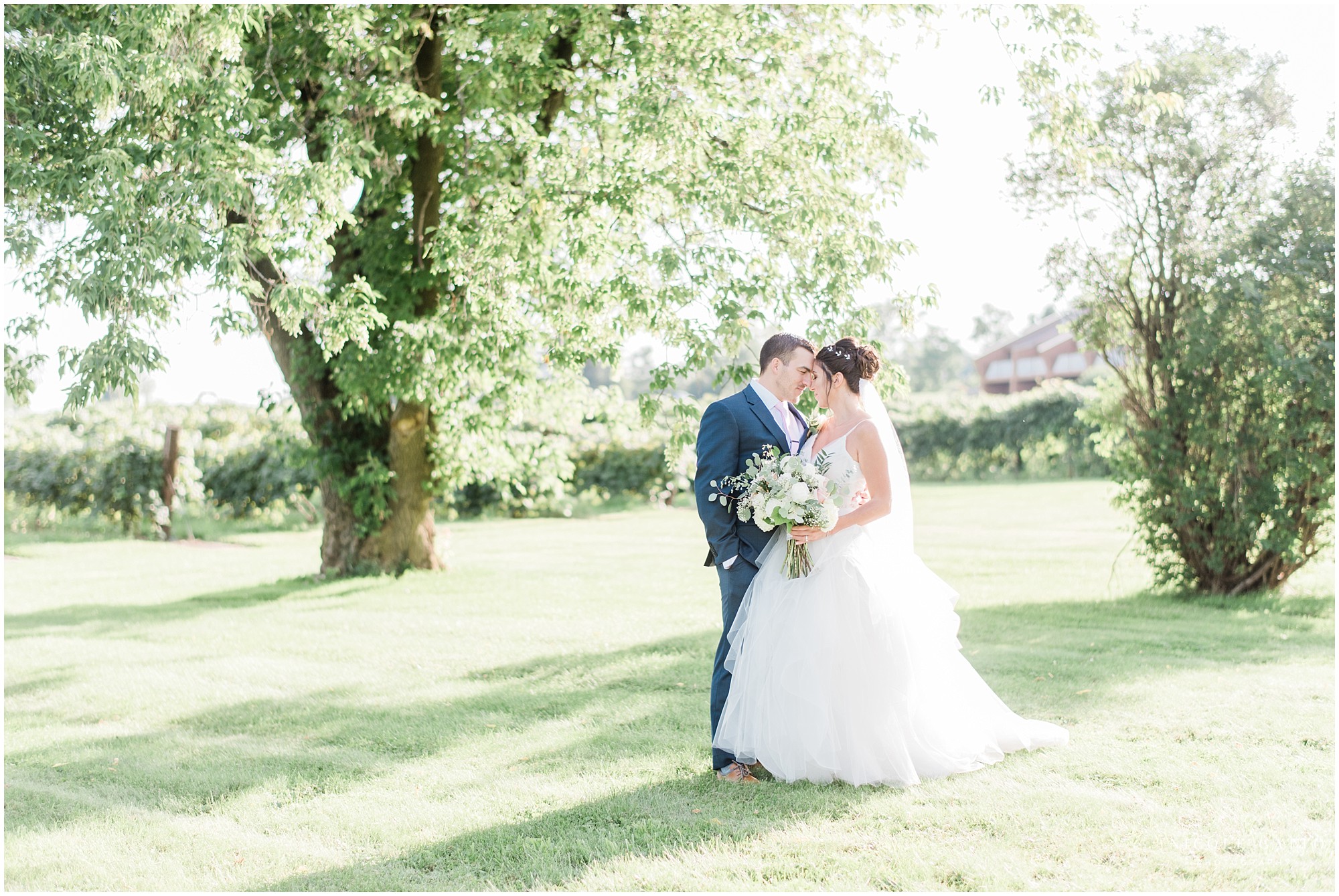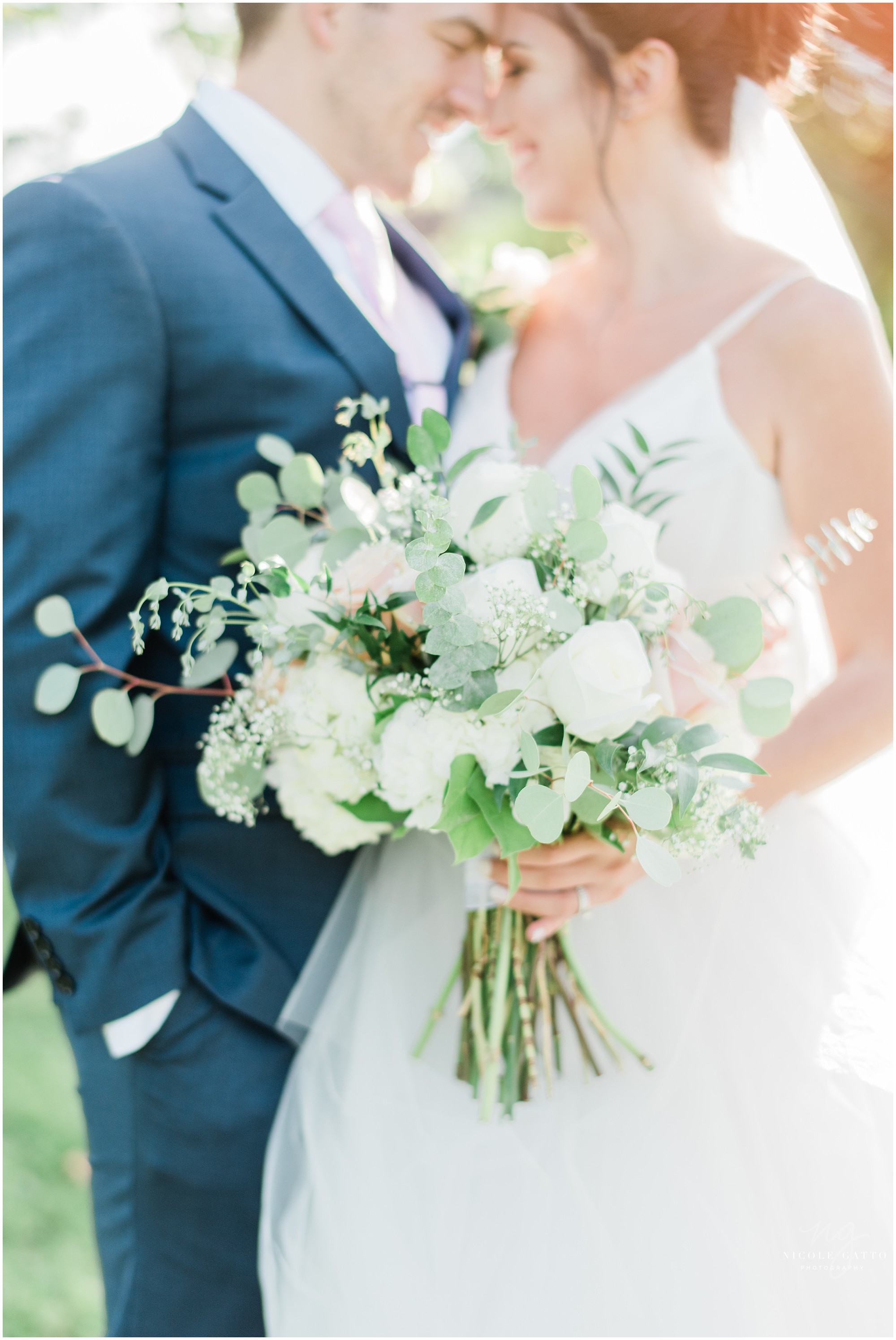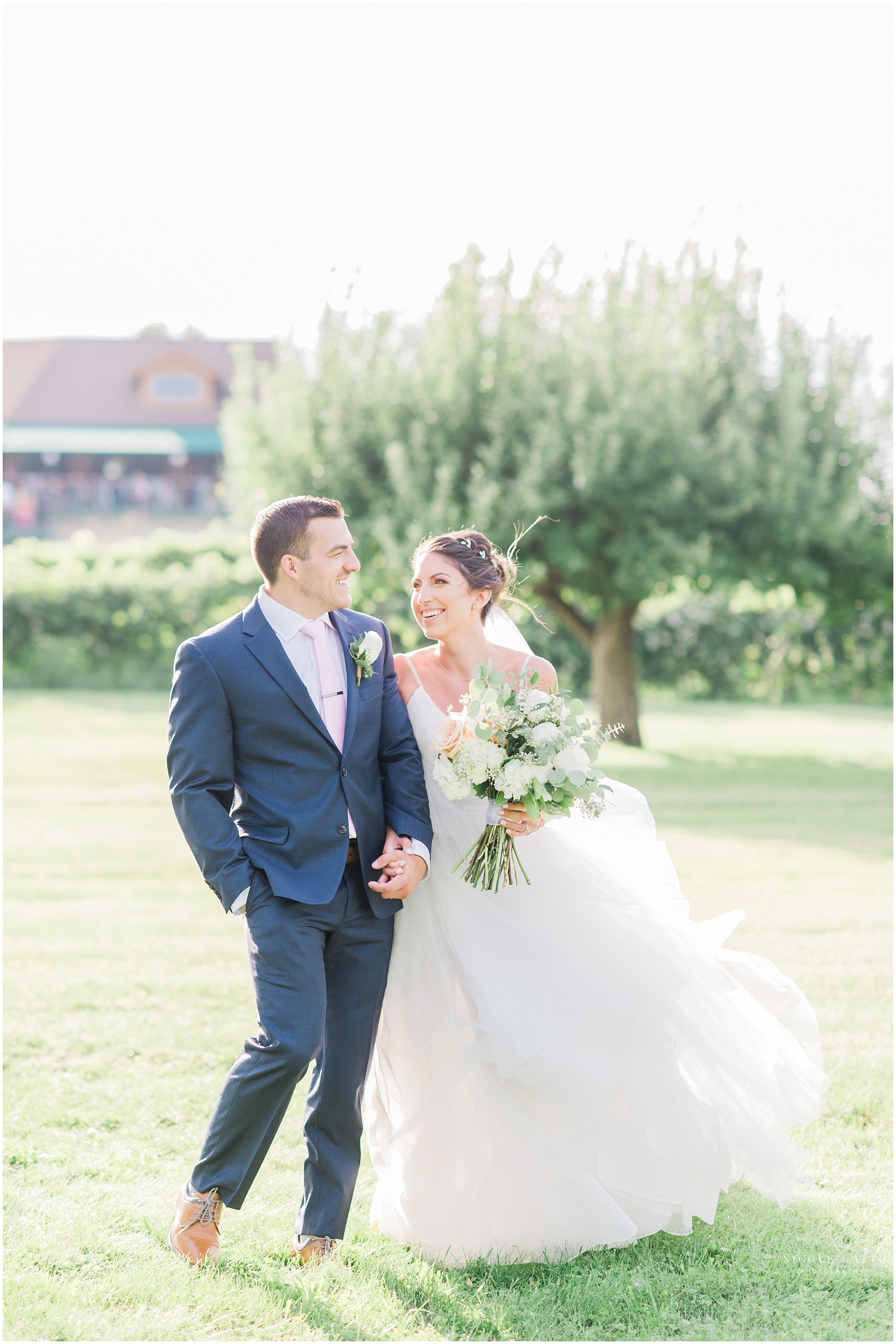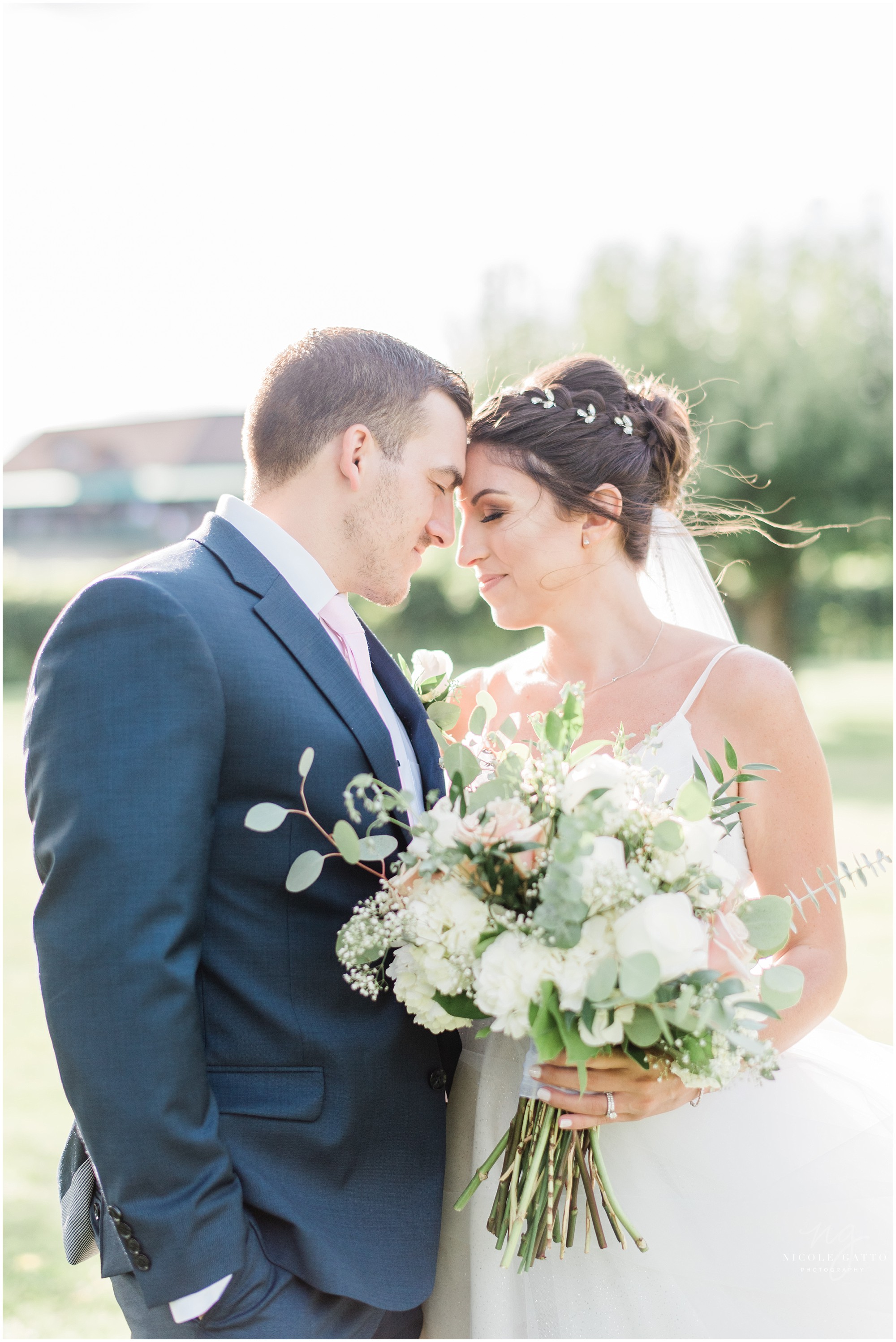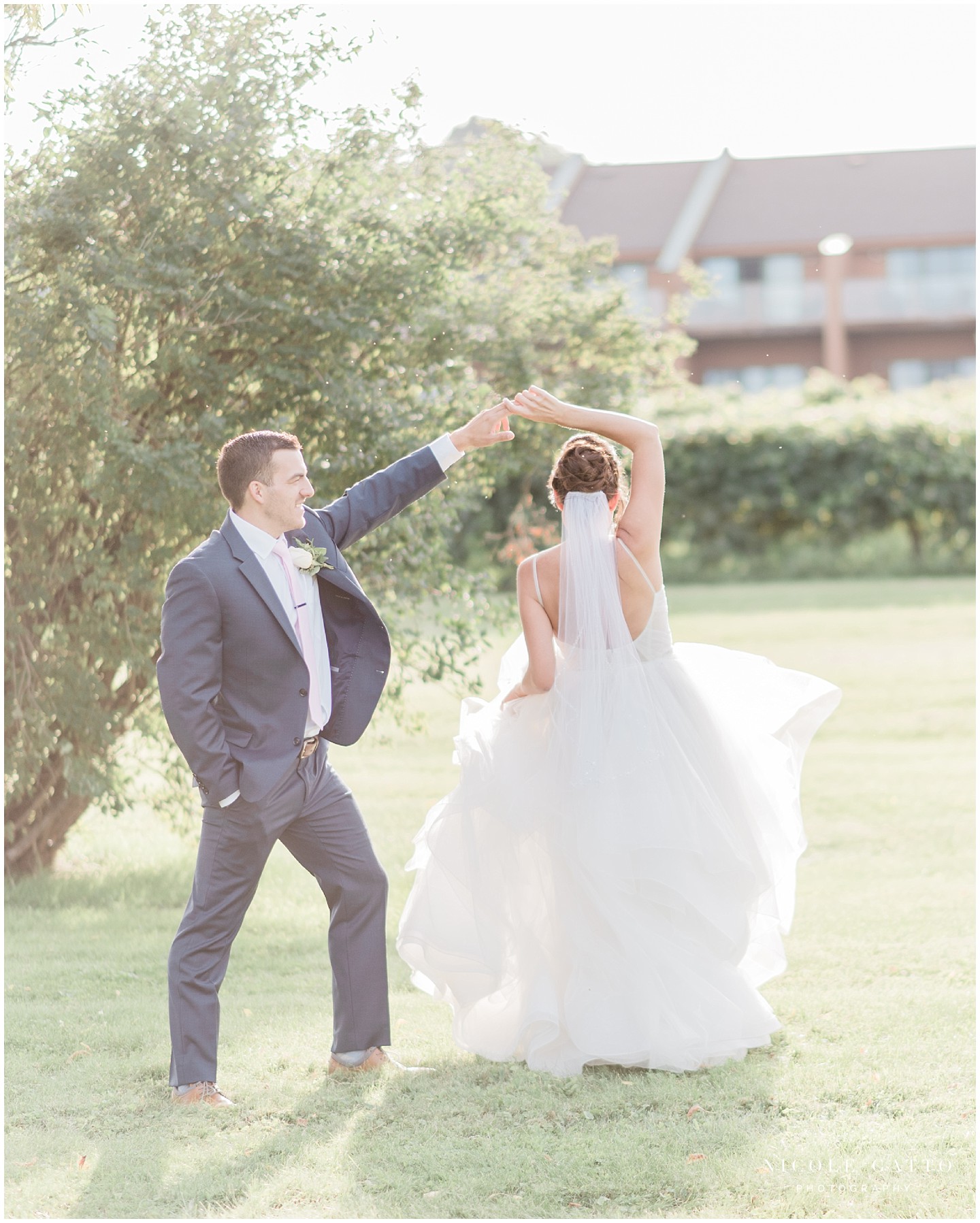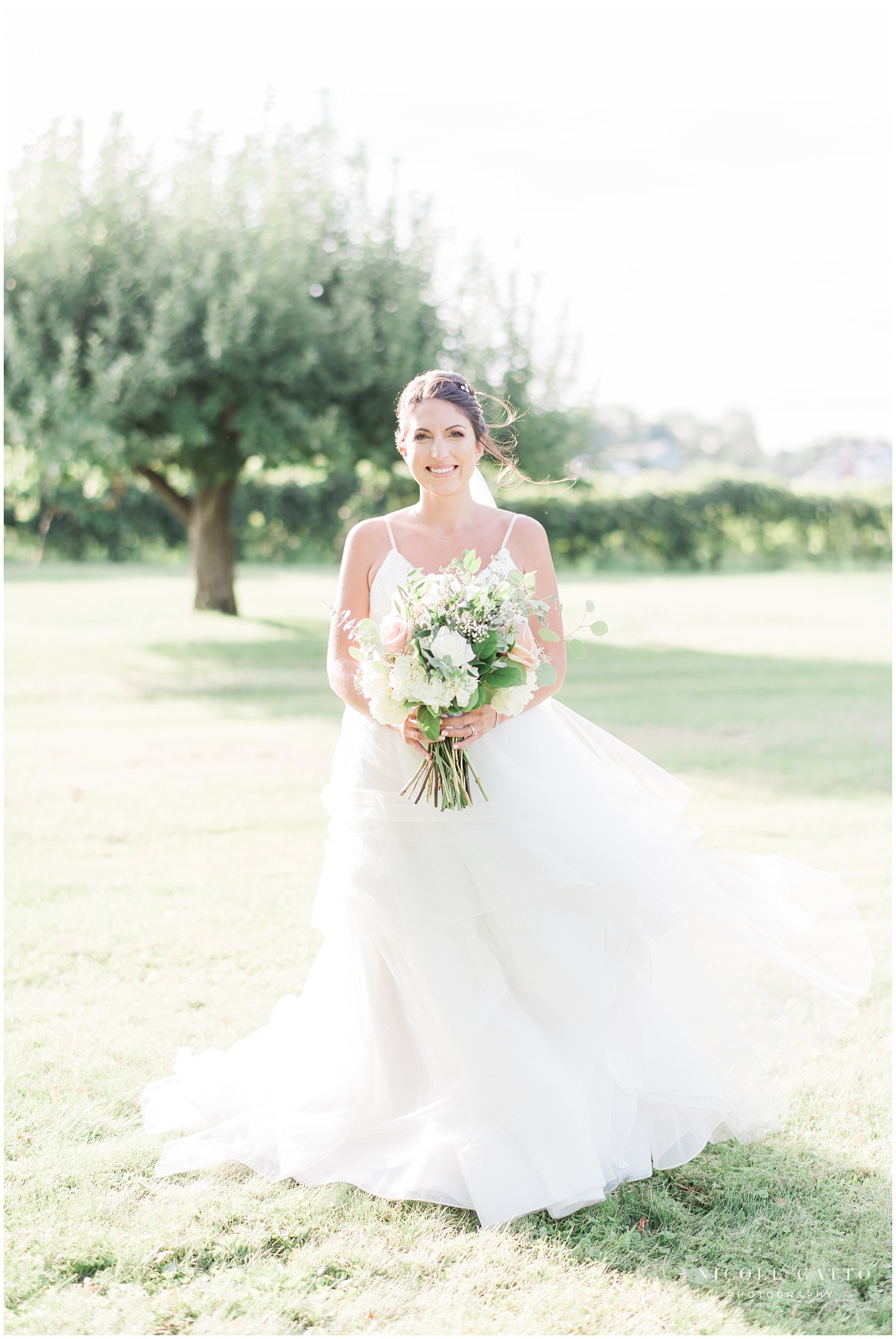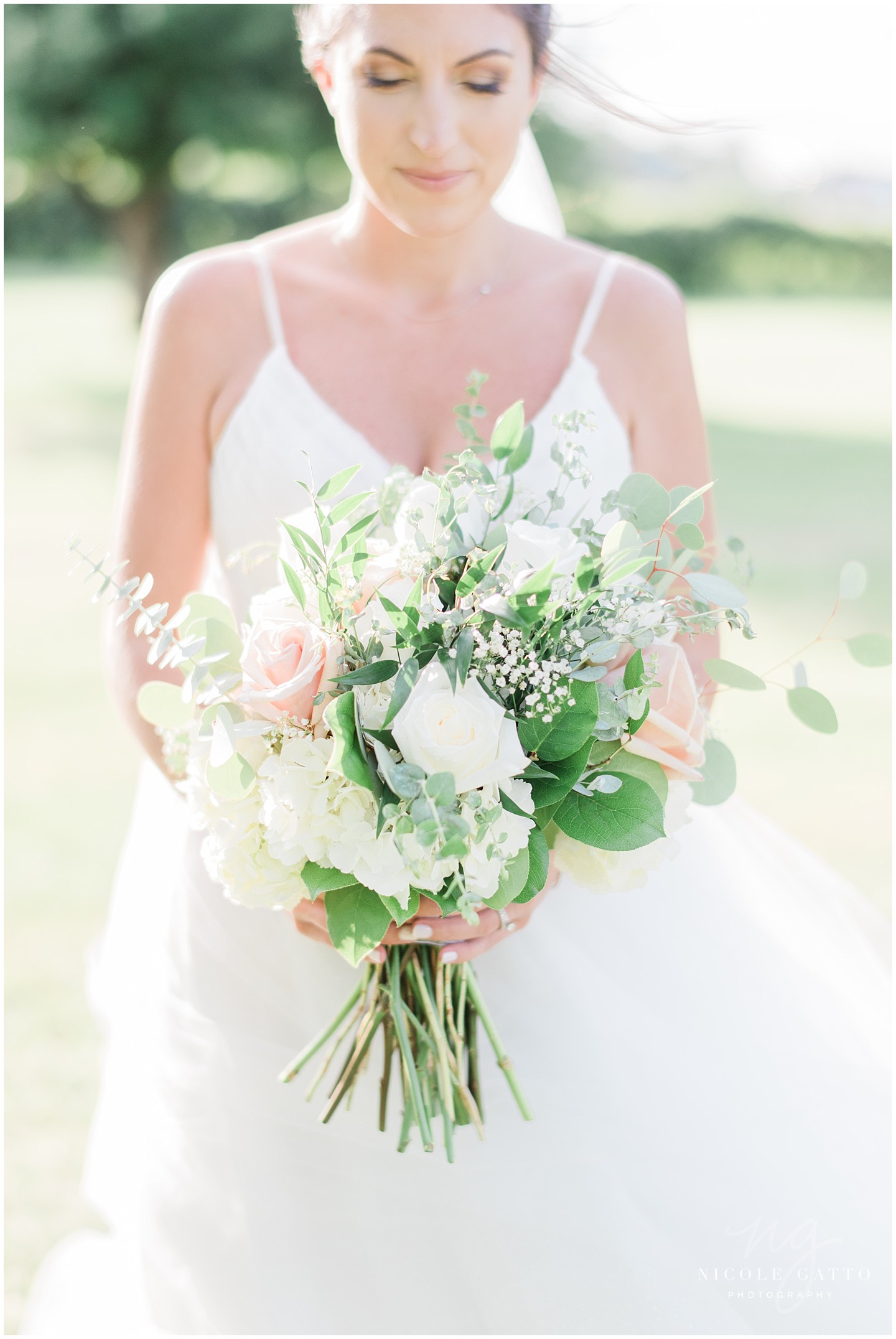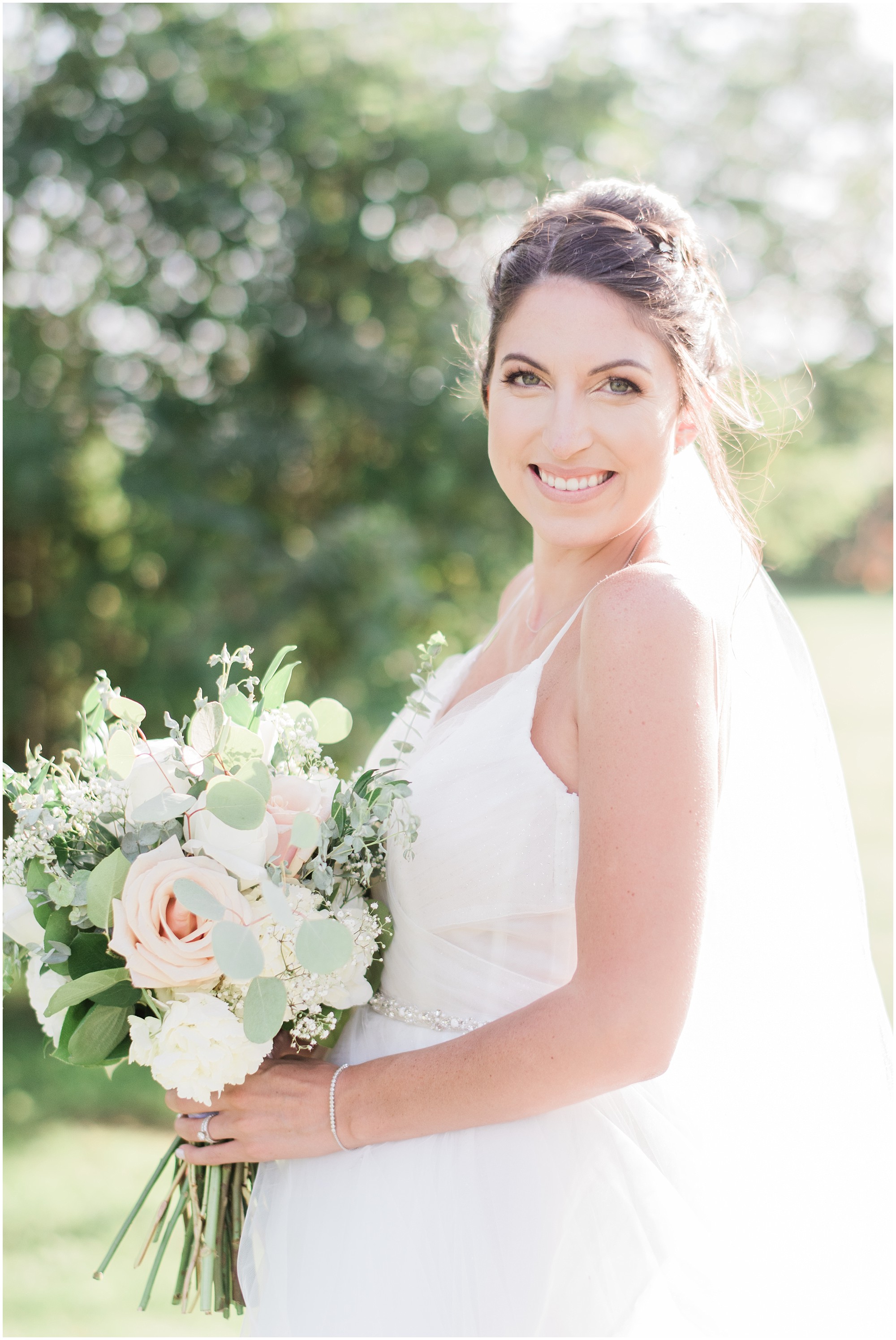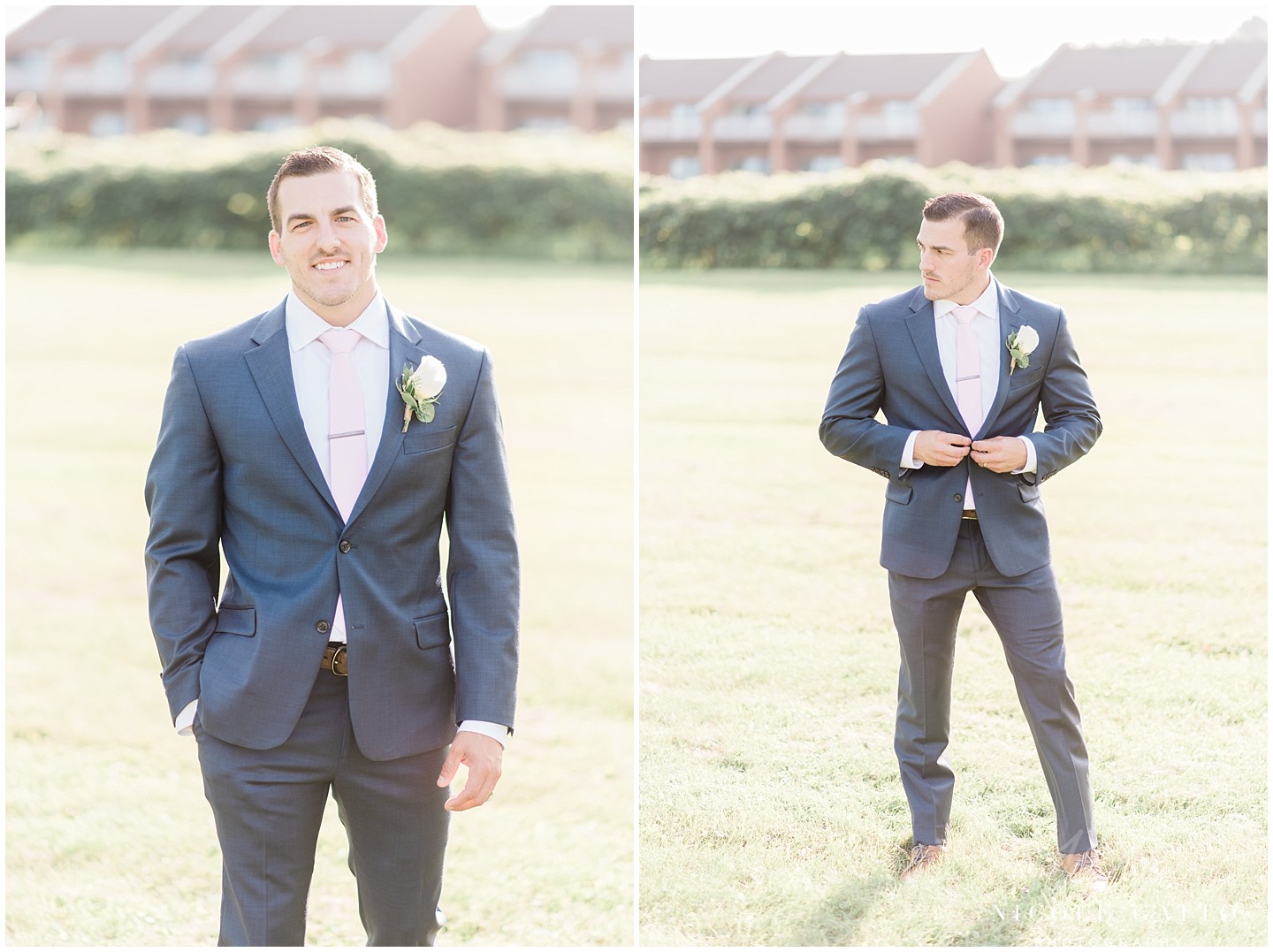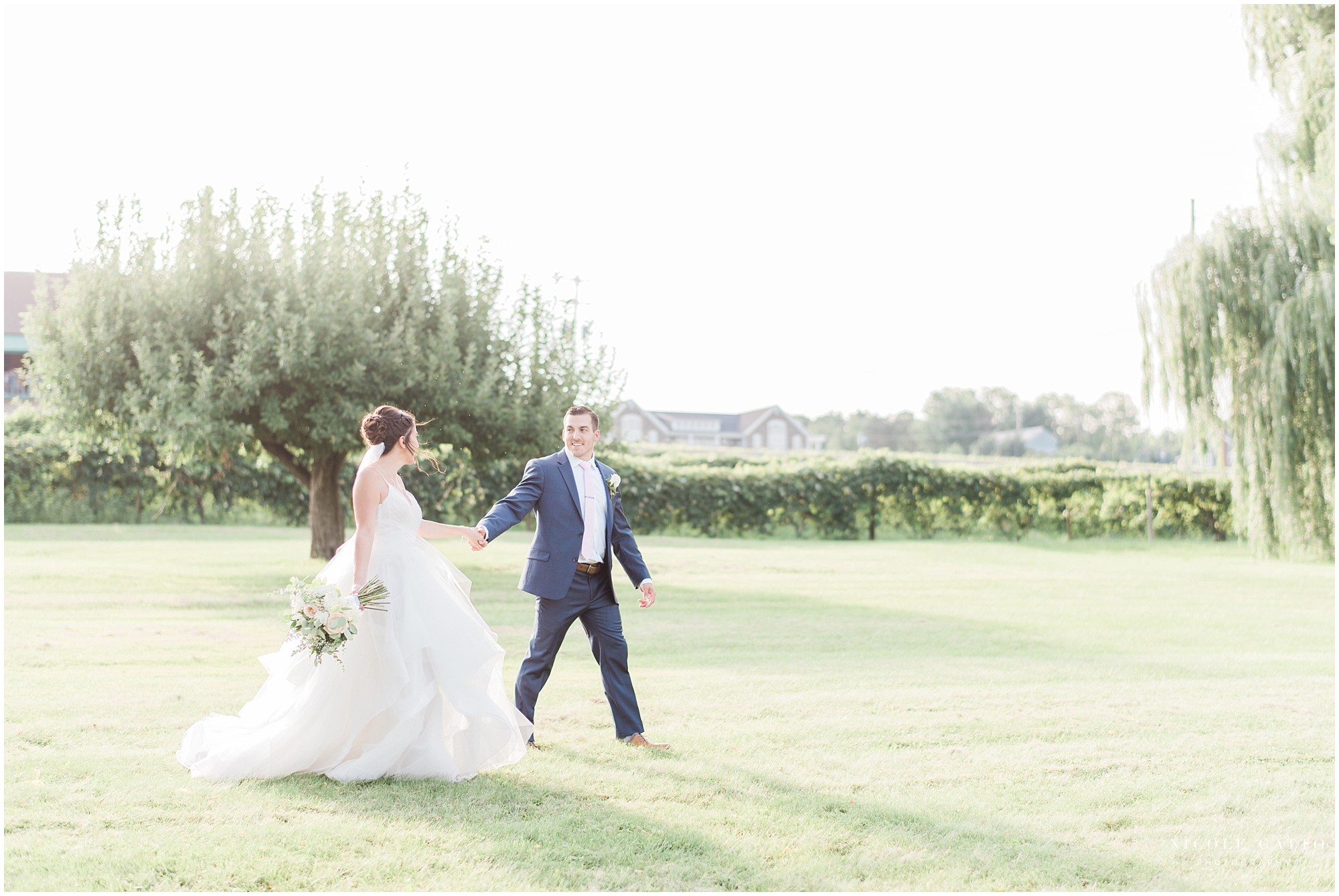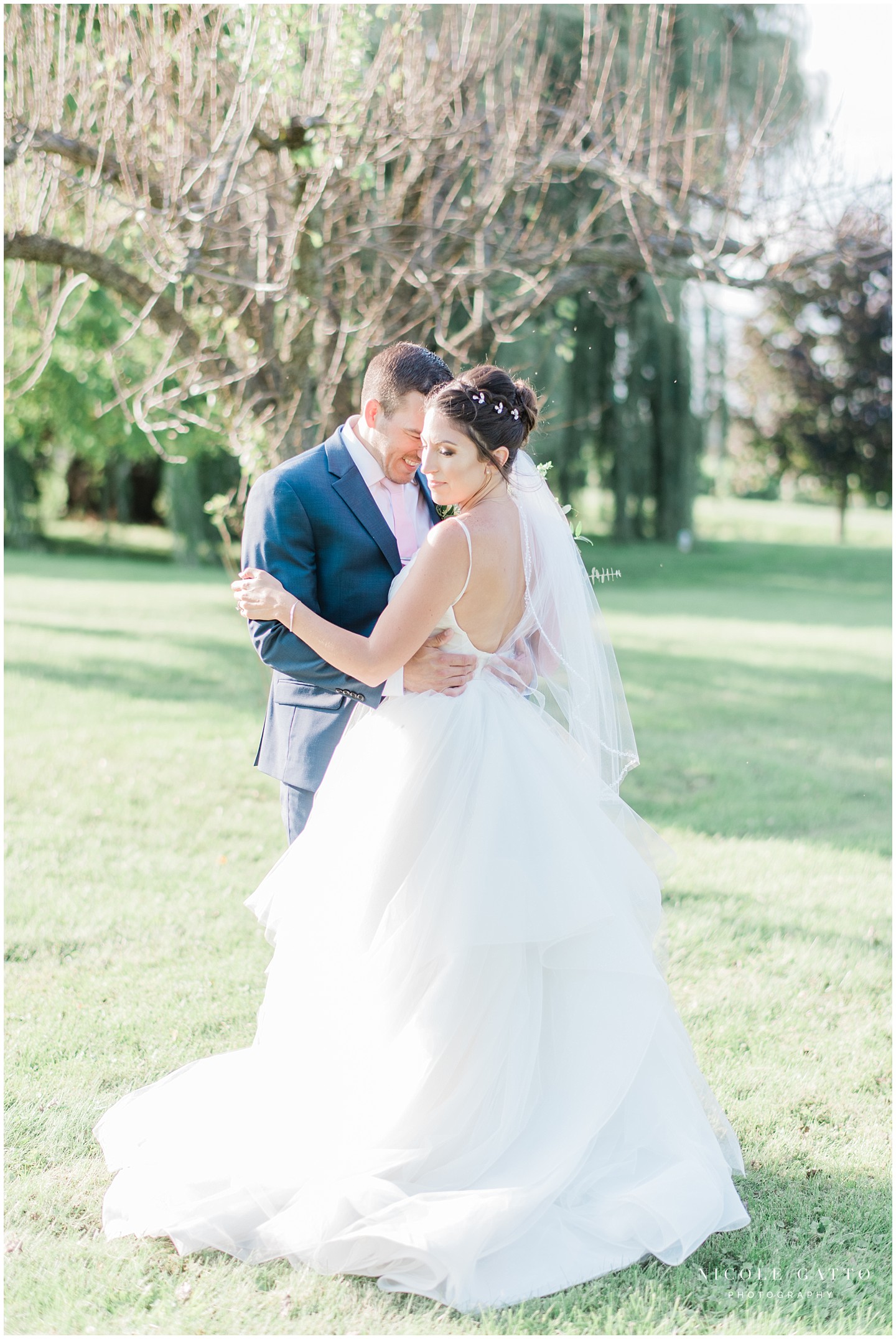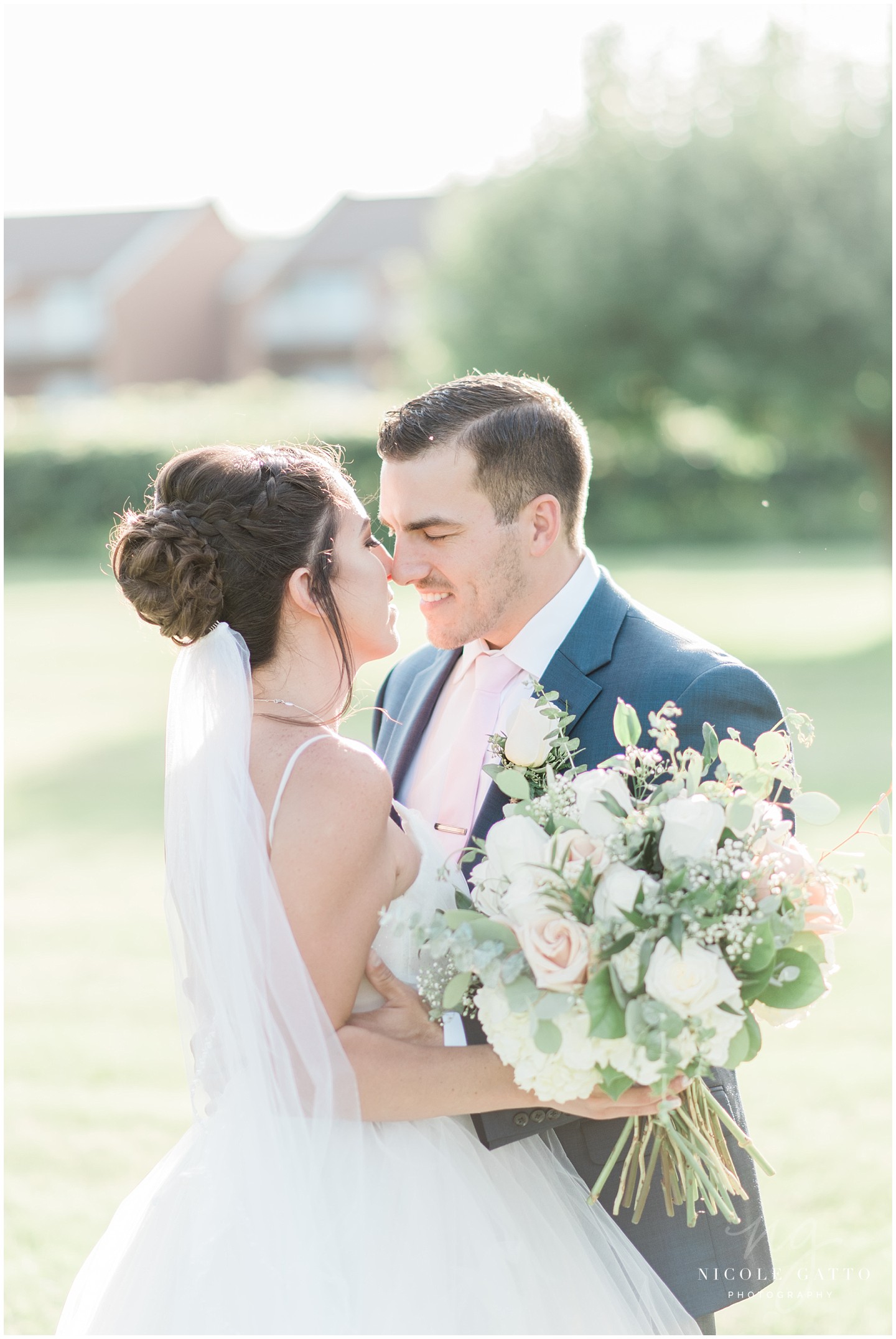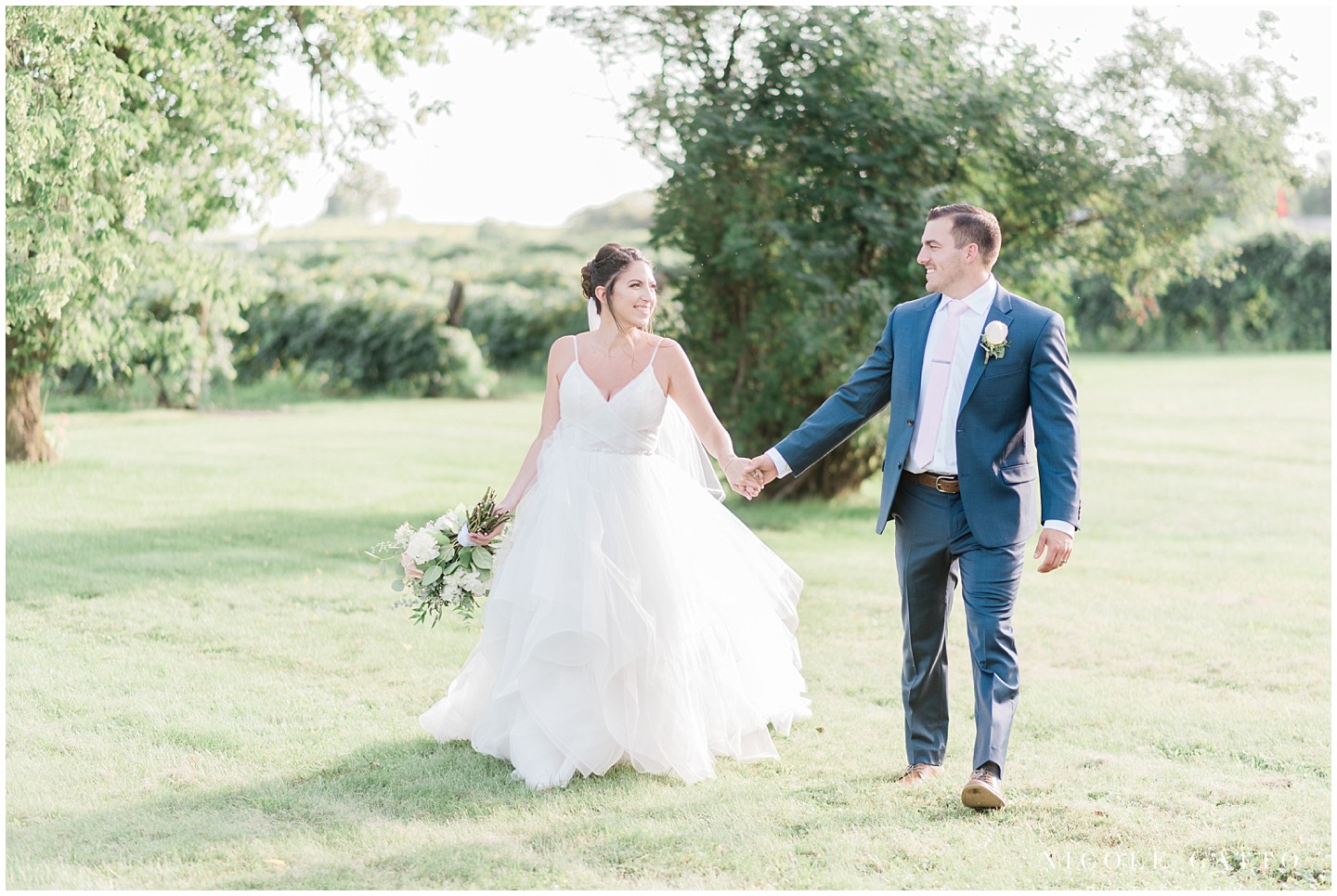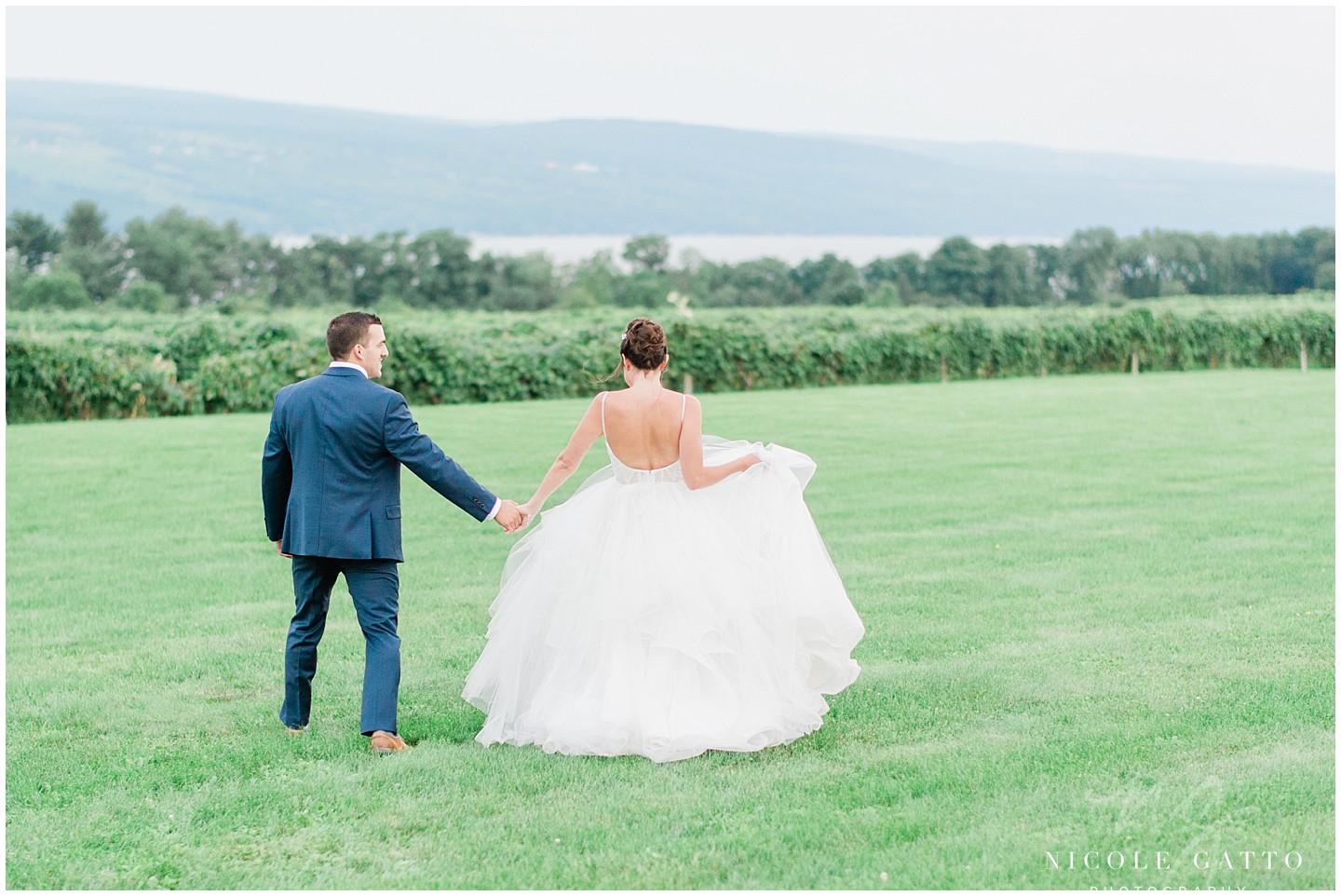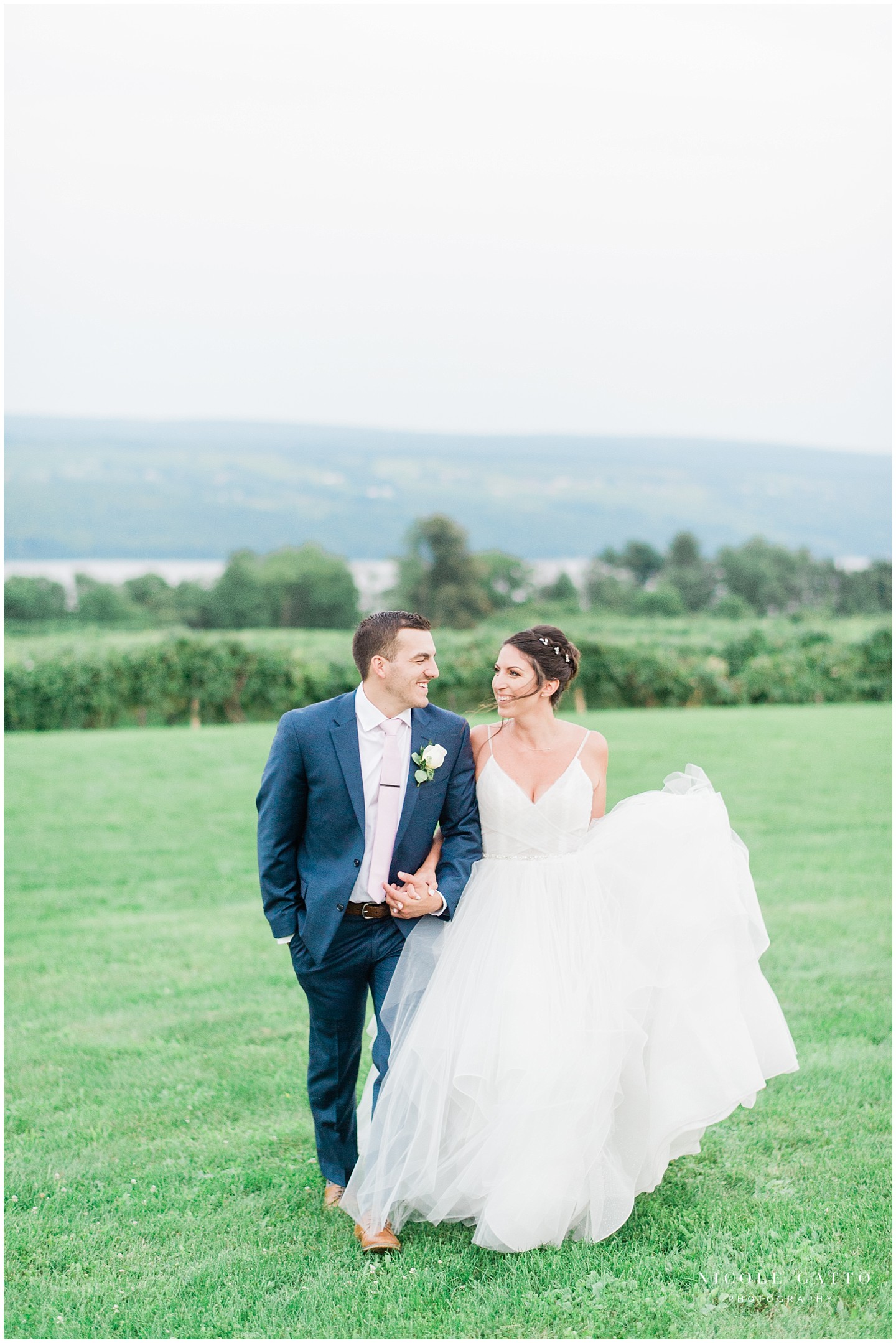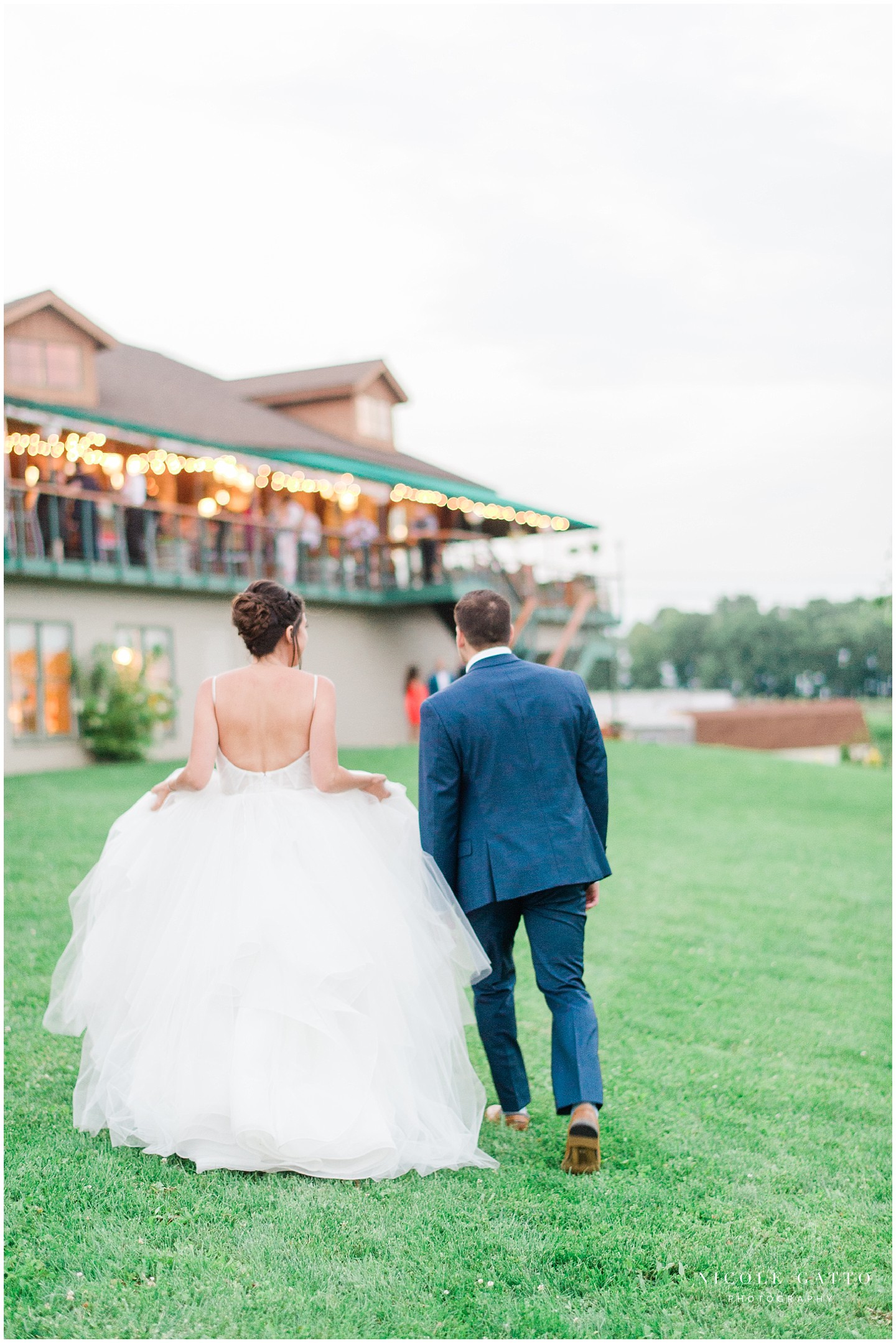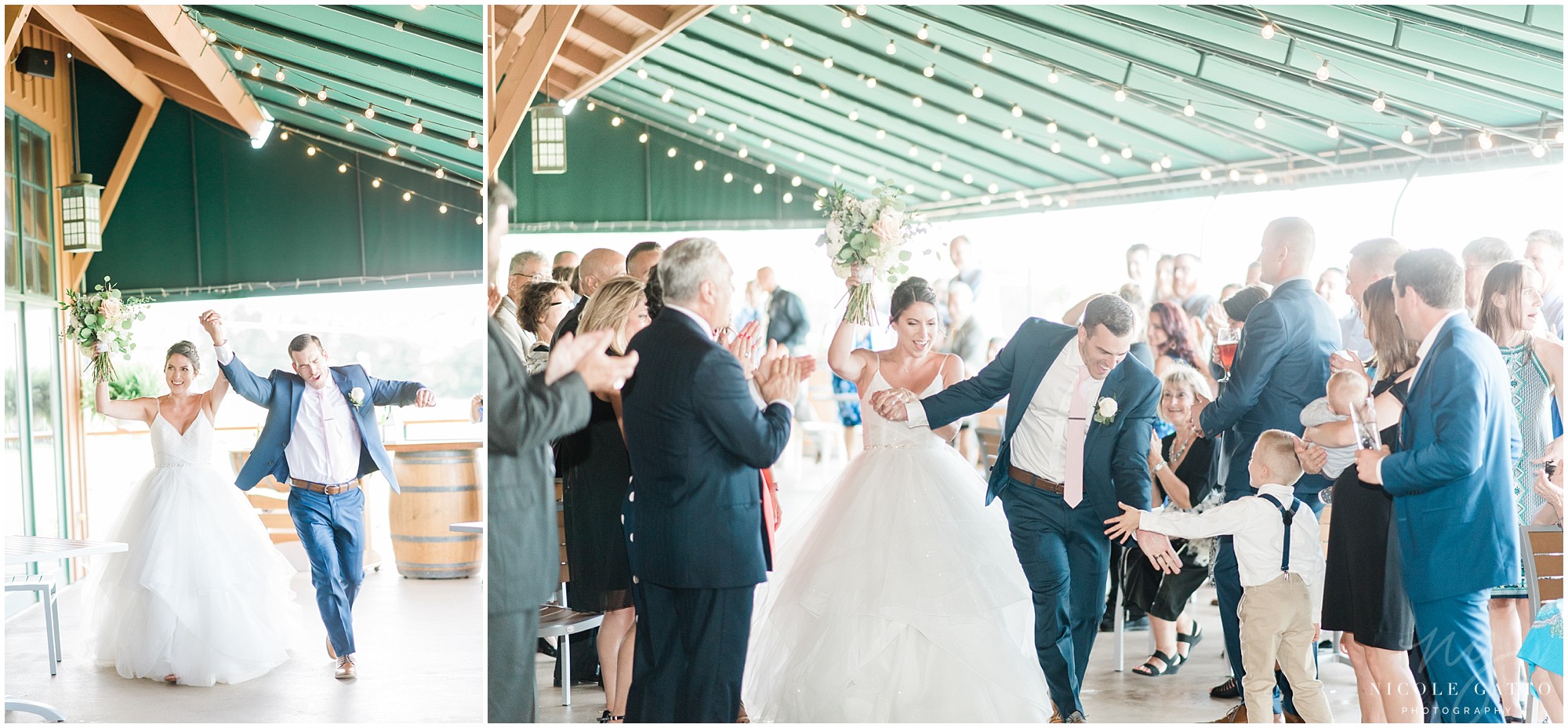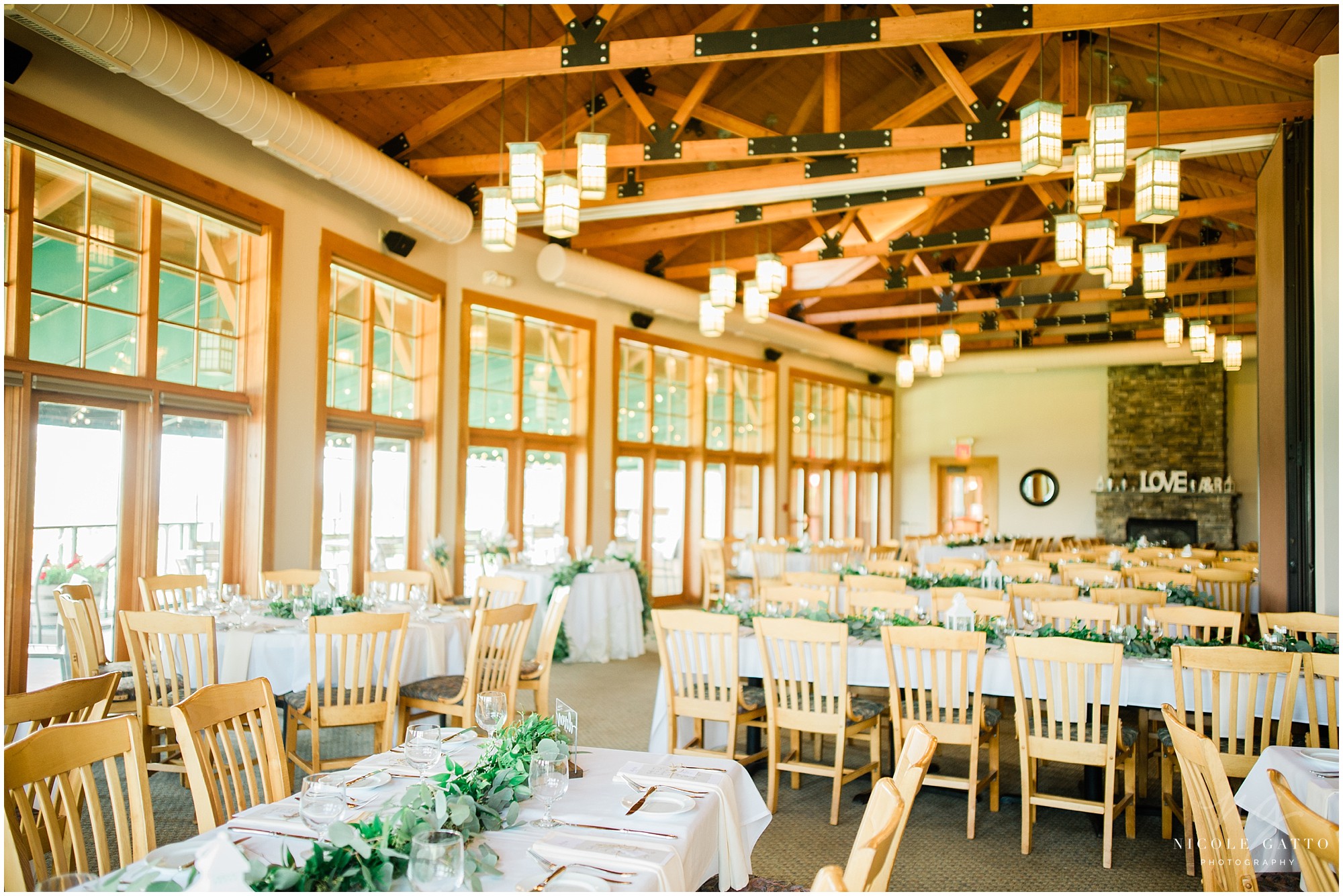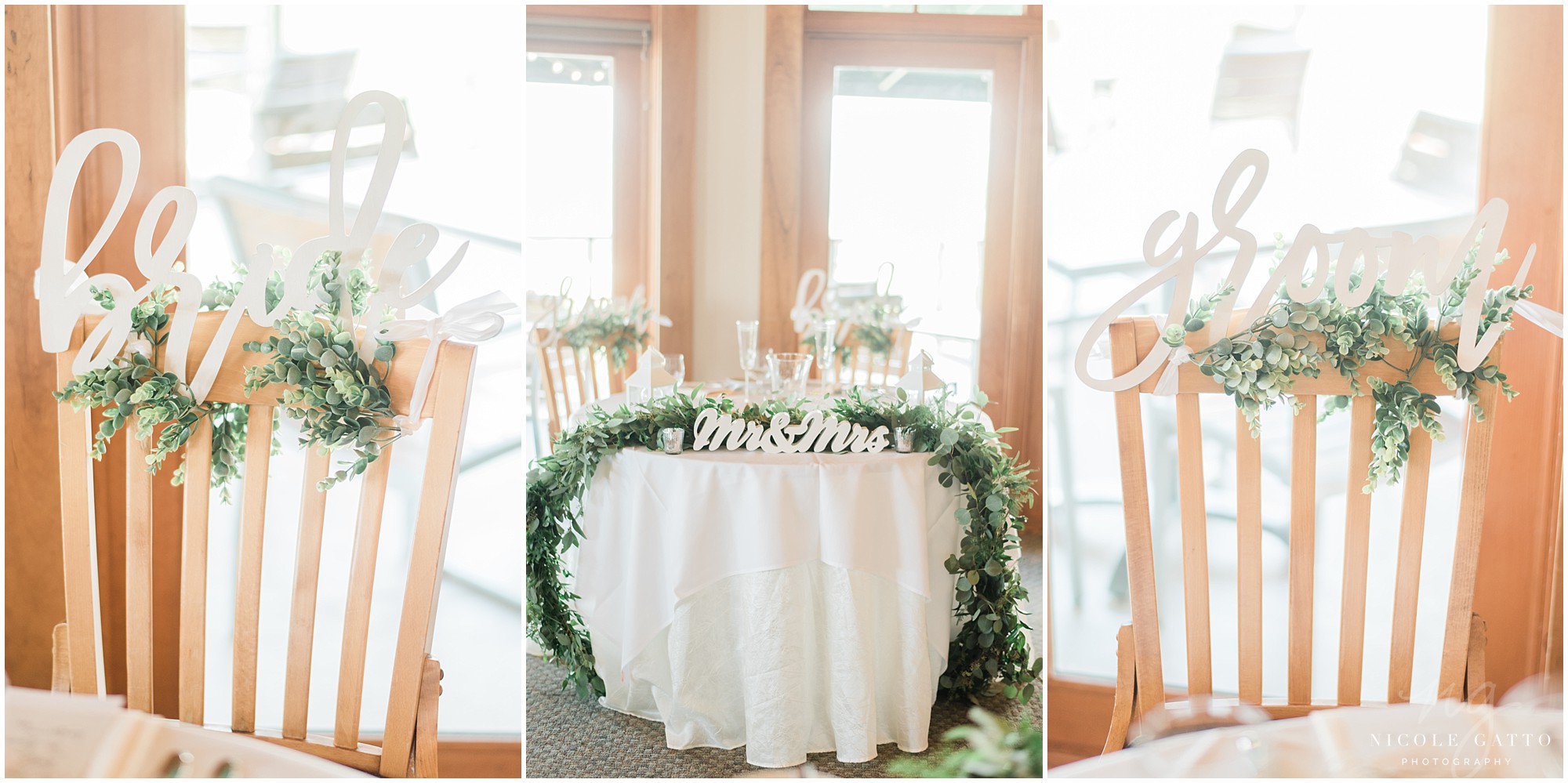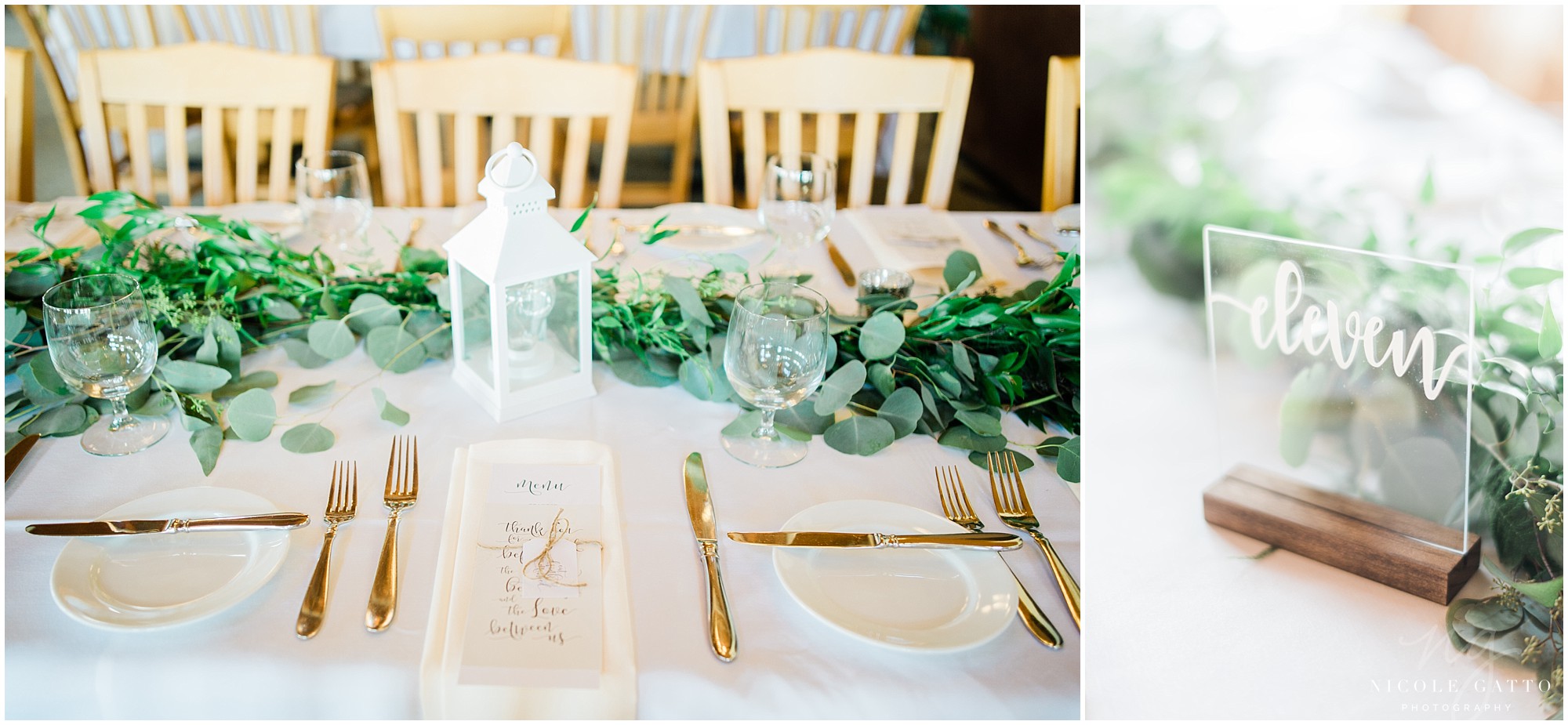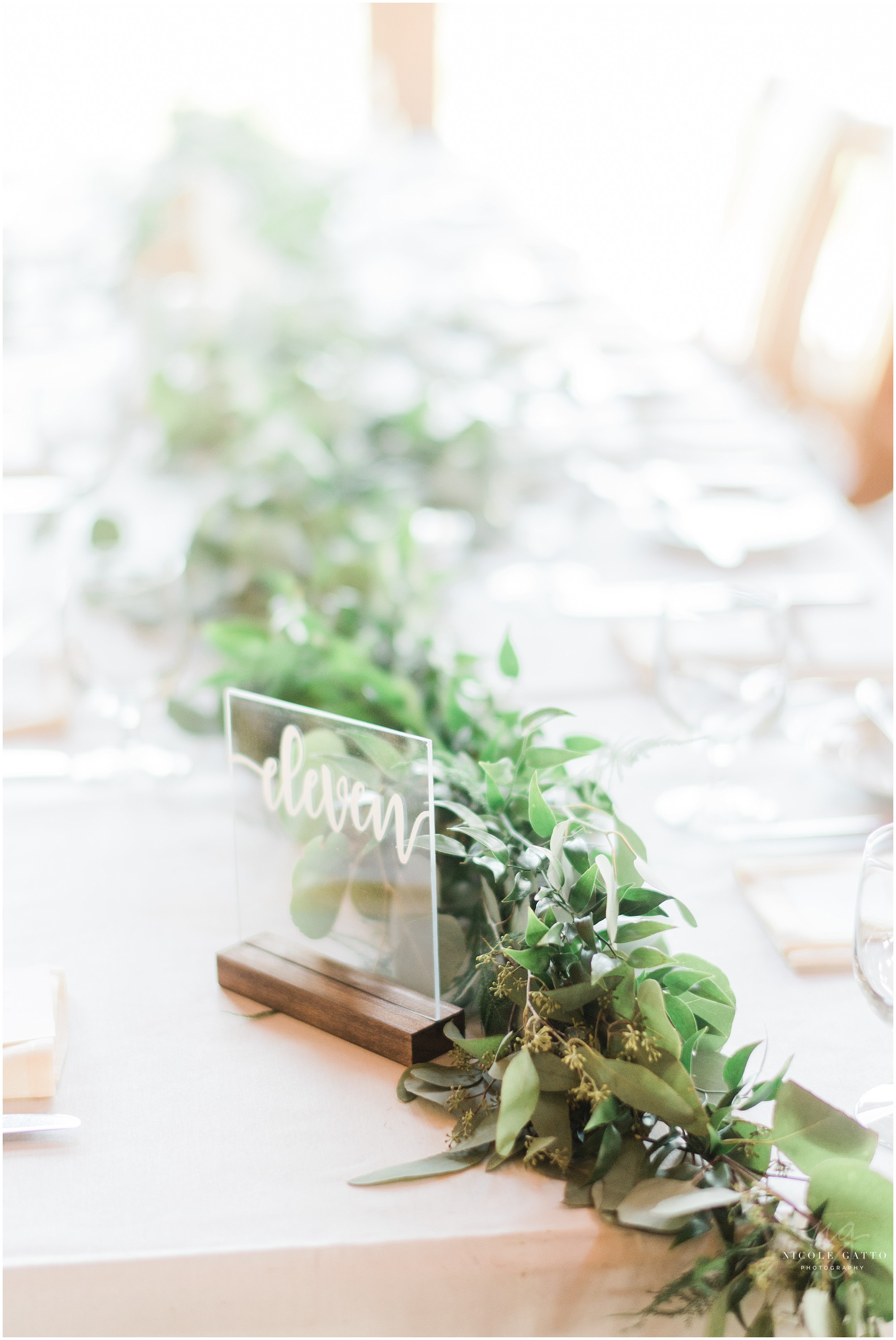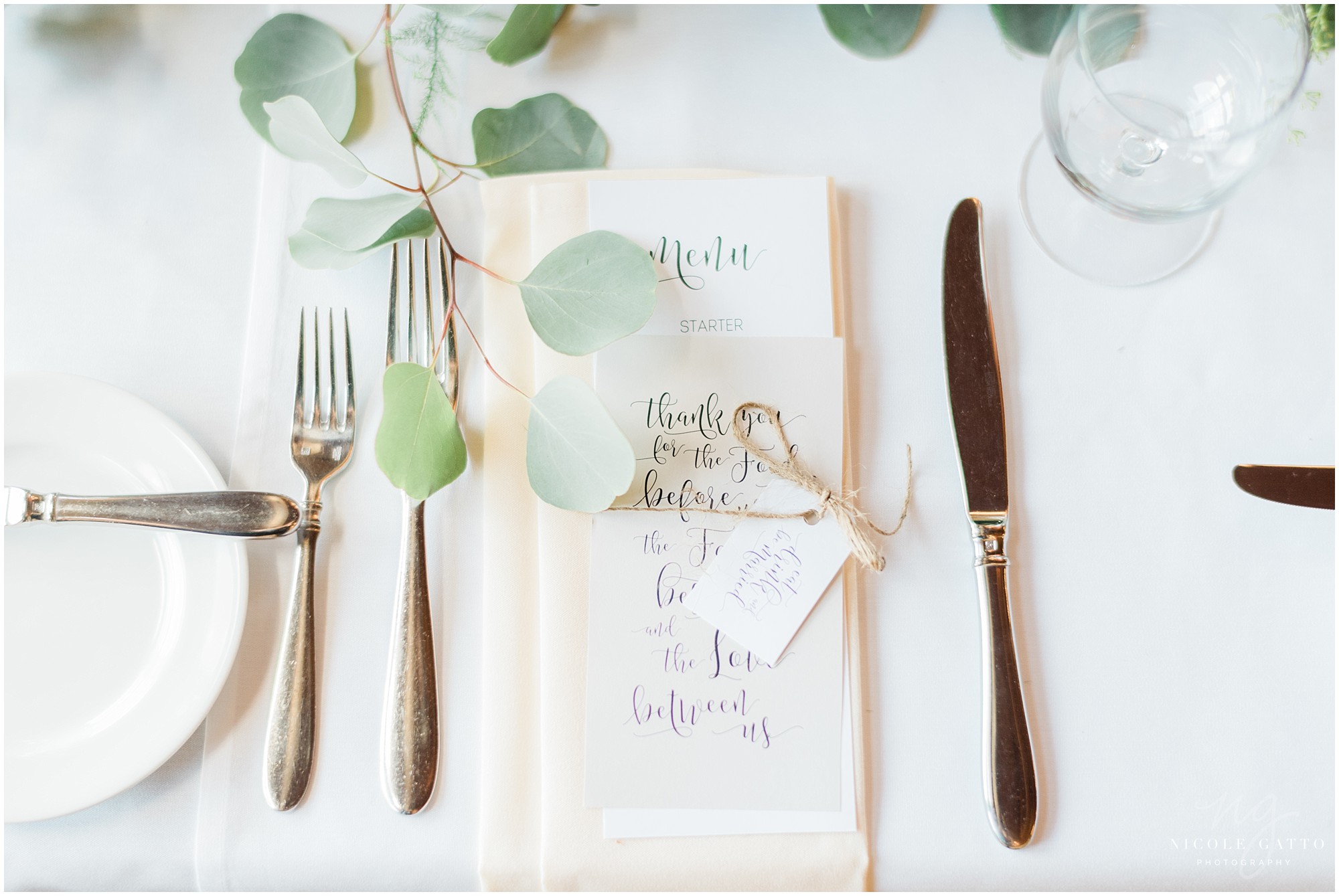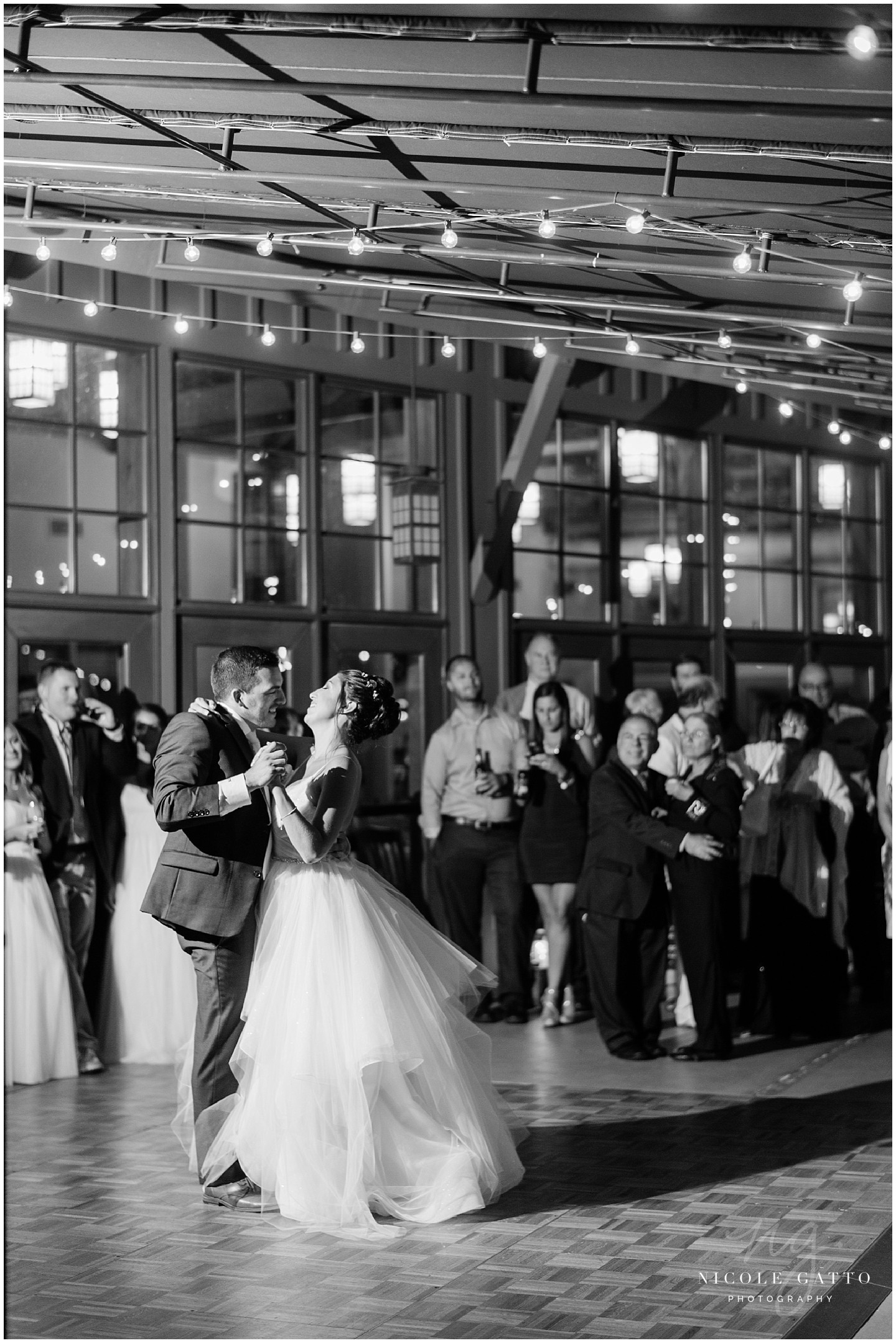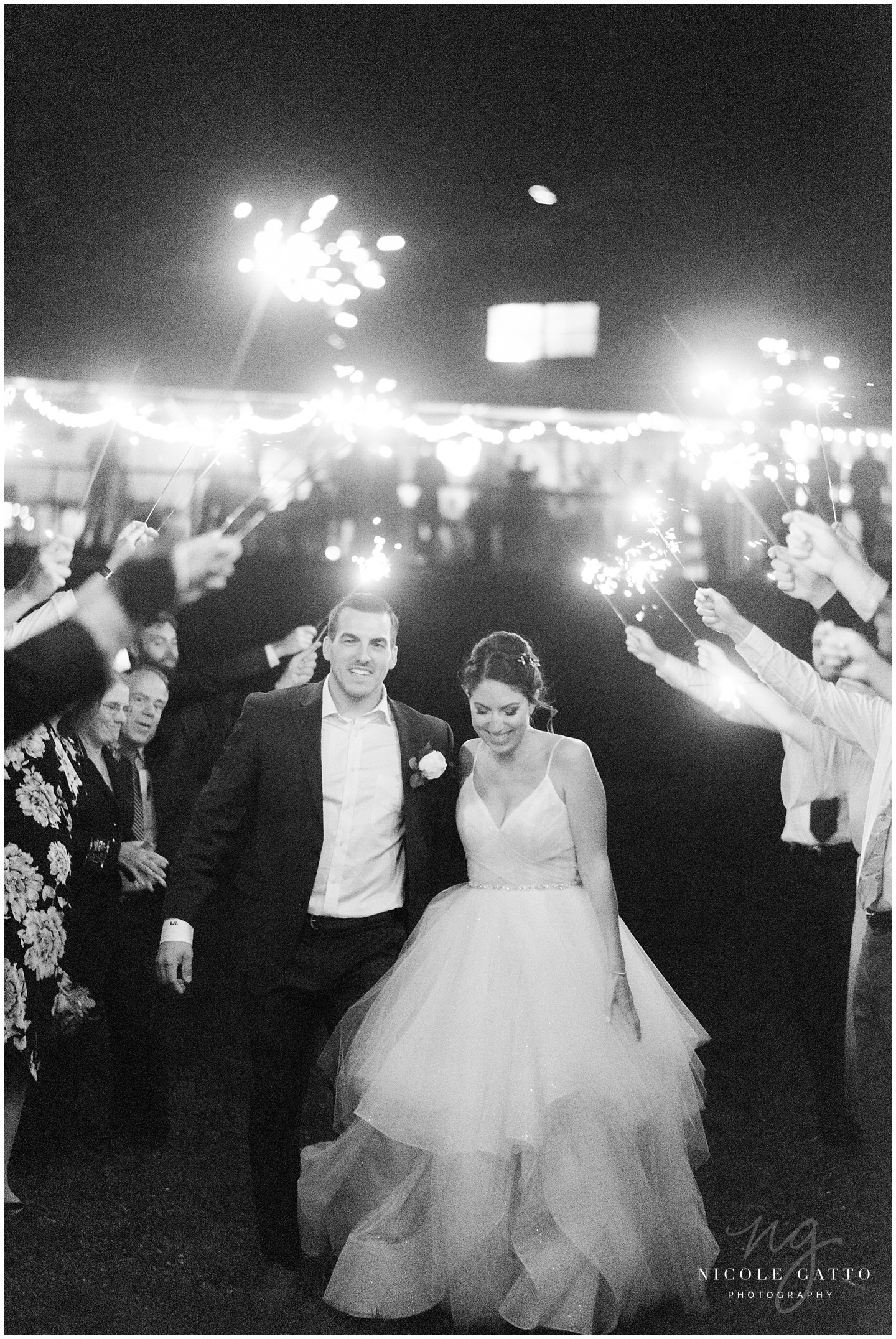 Wanna see more of Rick and Alyssa's wedding at Glenora Winery, Finger Lakes NY? Check out their wedding day slideshow!