I know I am always excited to share a blog post, but I am going to be completely honest, I am a tiny bit biased with this one. Why, do you ask? Not only are Tori and James freakin' adorable, but they also happened to have their wedding at George Eastman House in Rochester, NY.  The George Eastman House has been my favorite place on earth since I was taken there on a photography field trip in 9th grade. To put a cherry on top of that, their reception was at the beautiful Wintergardens by Monroe in Rochester, NY  which happens to be another one of my favorite places to shoot weddings (insert giddy clap.)
Tori and James' day started out much like any wedding day. Bridesmaids bustling around in Robes while the bride is getting the finishing touches on her hair and makeup. Once tori was dressed we all headed over to the George Eastman House for their first look. His look when he sees her for the first time is so incredibly sweet!
I hope you enjoy viewing their day as much as Marc and I enjoyed photographing it and spending time with both of them and their friends and family!
Their wedding day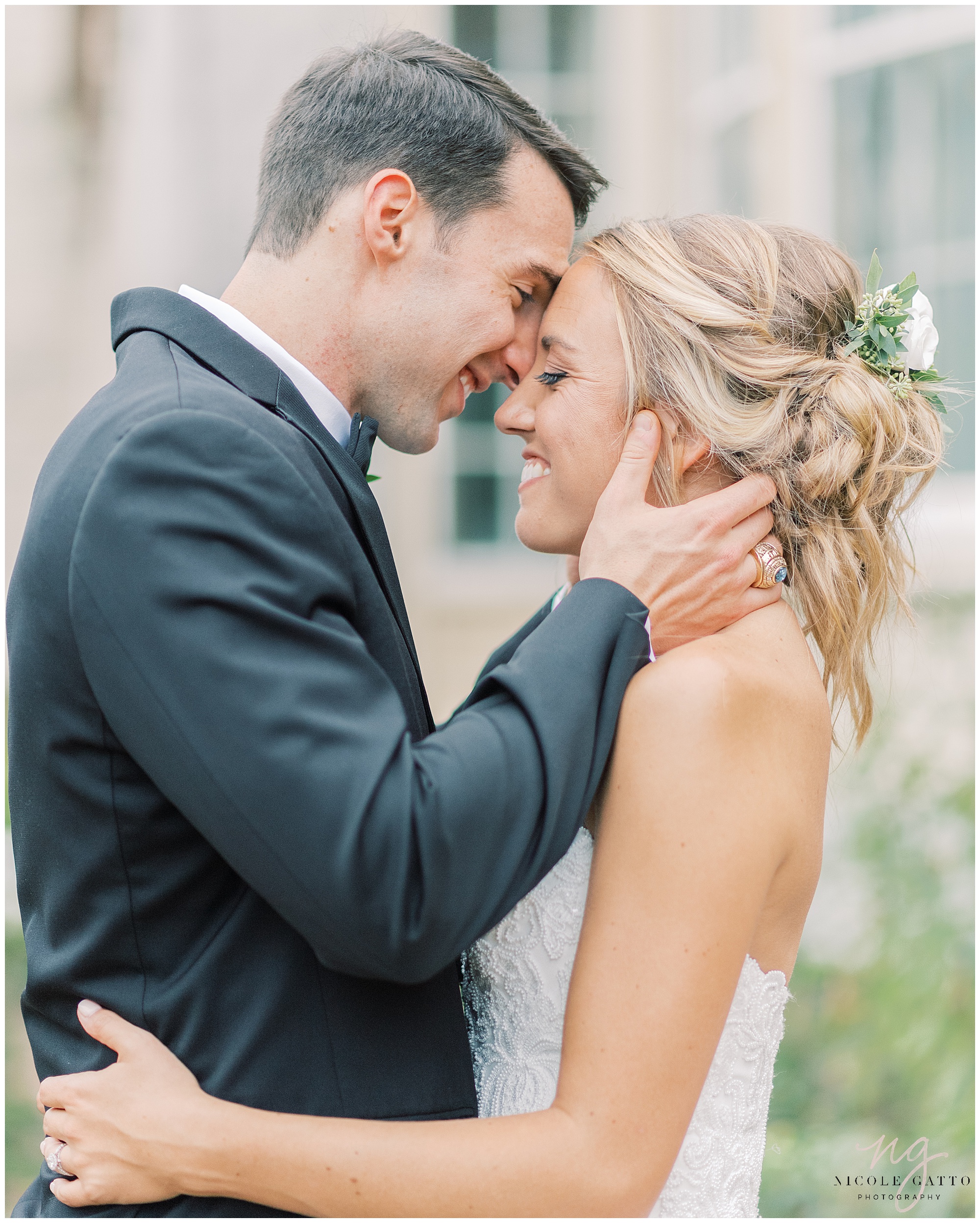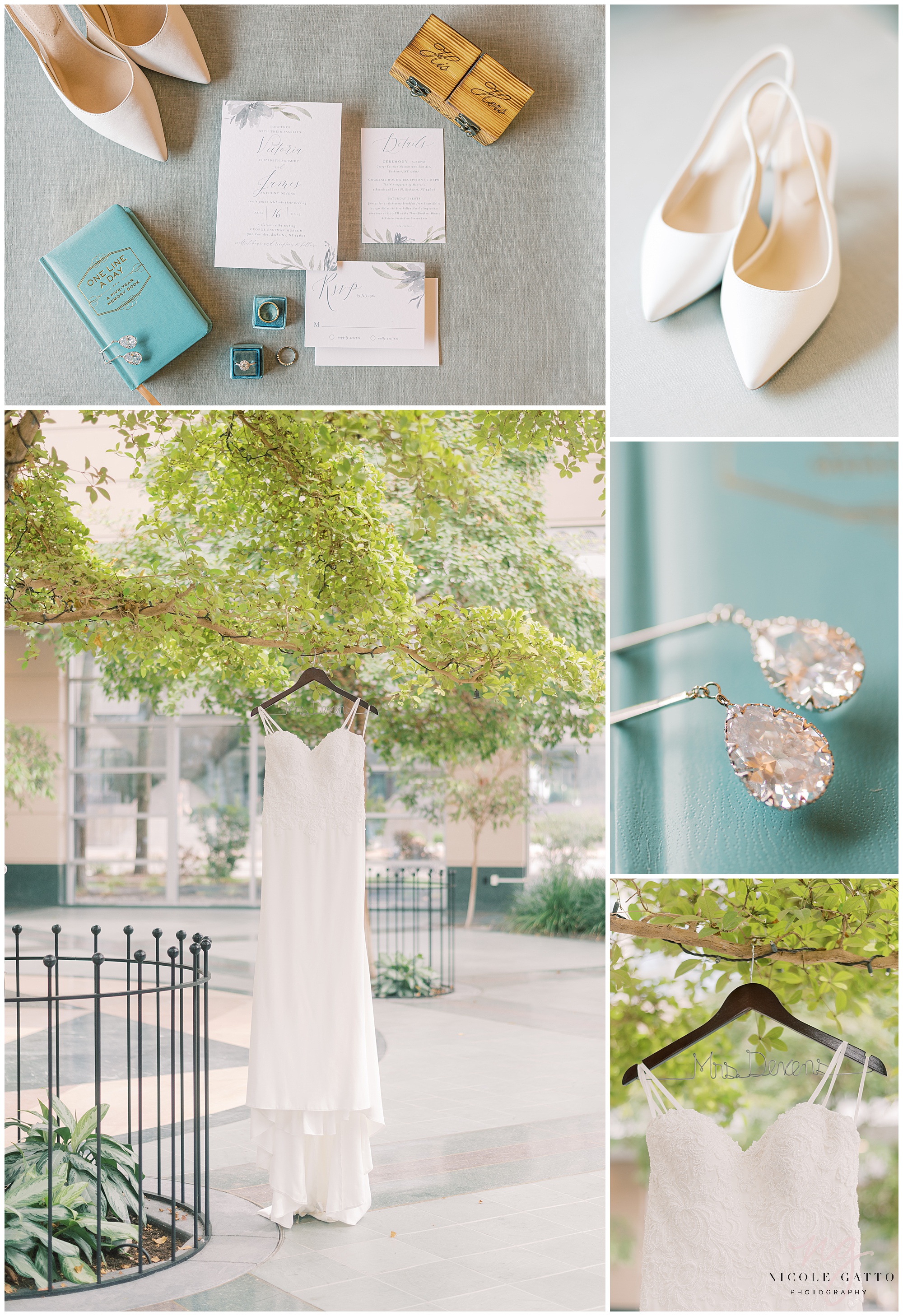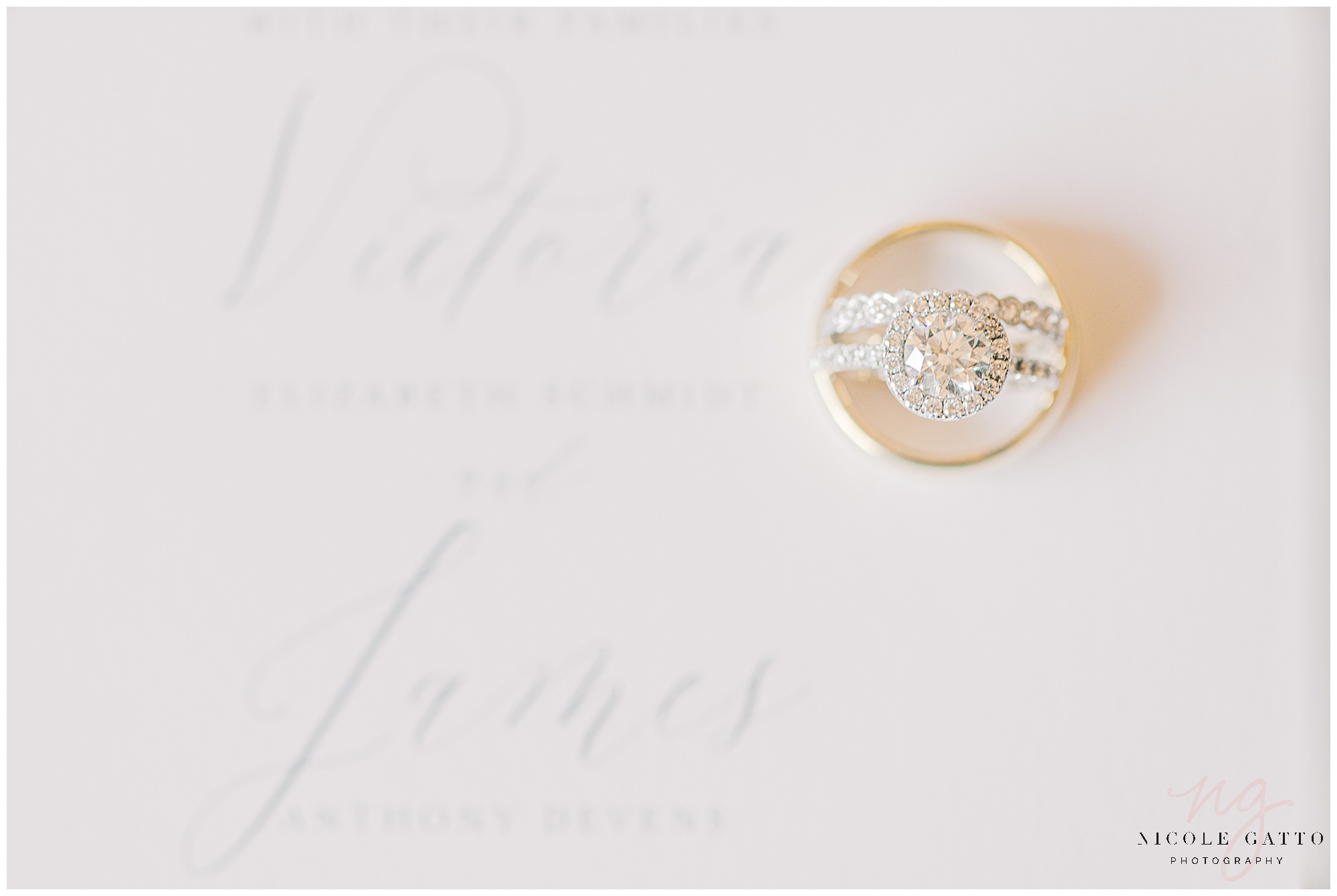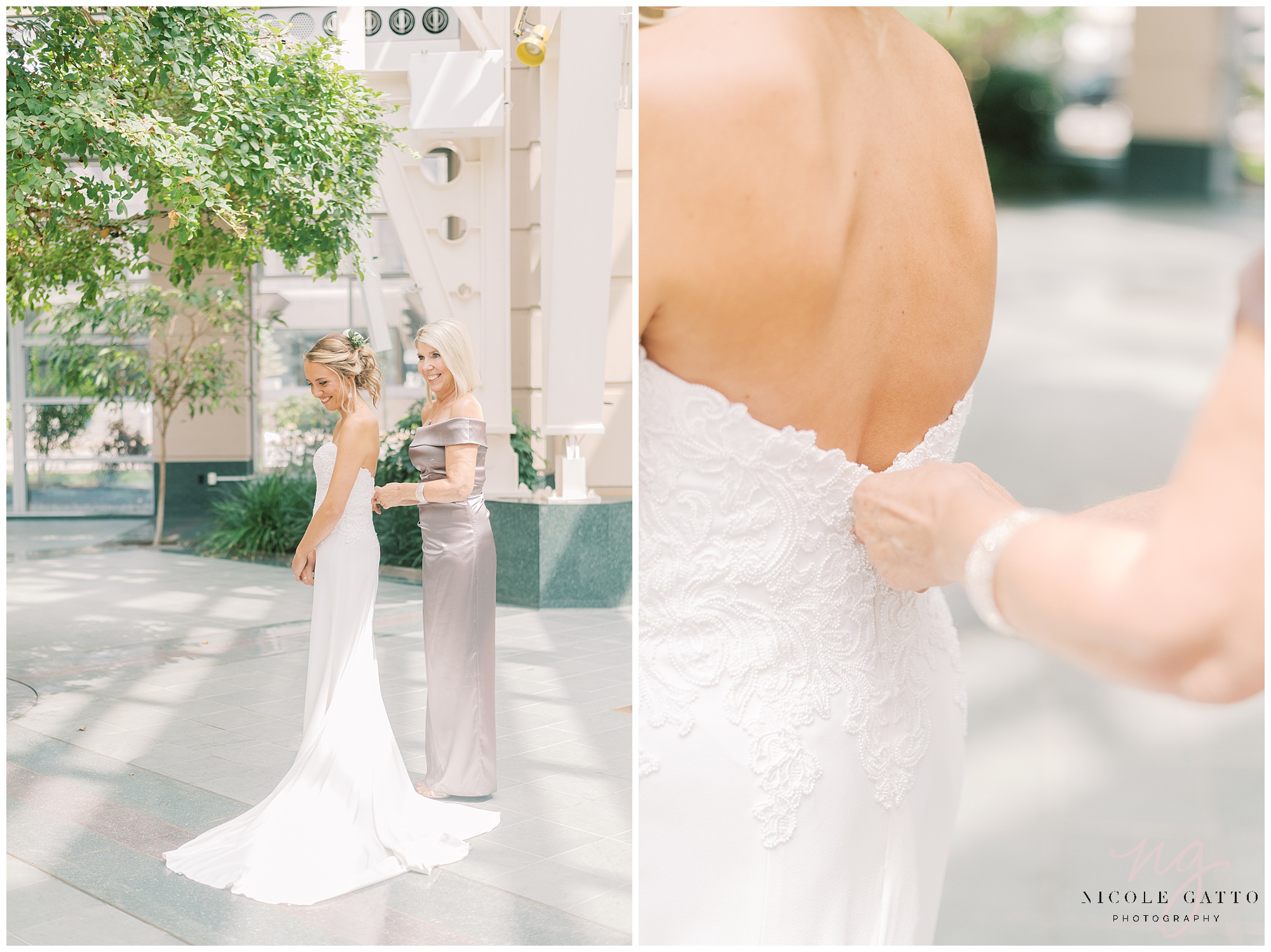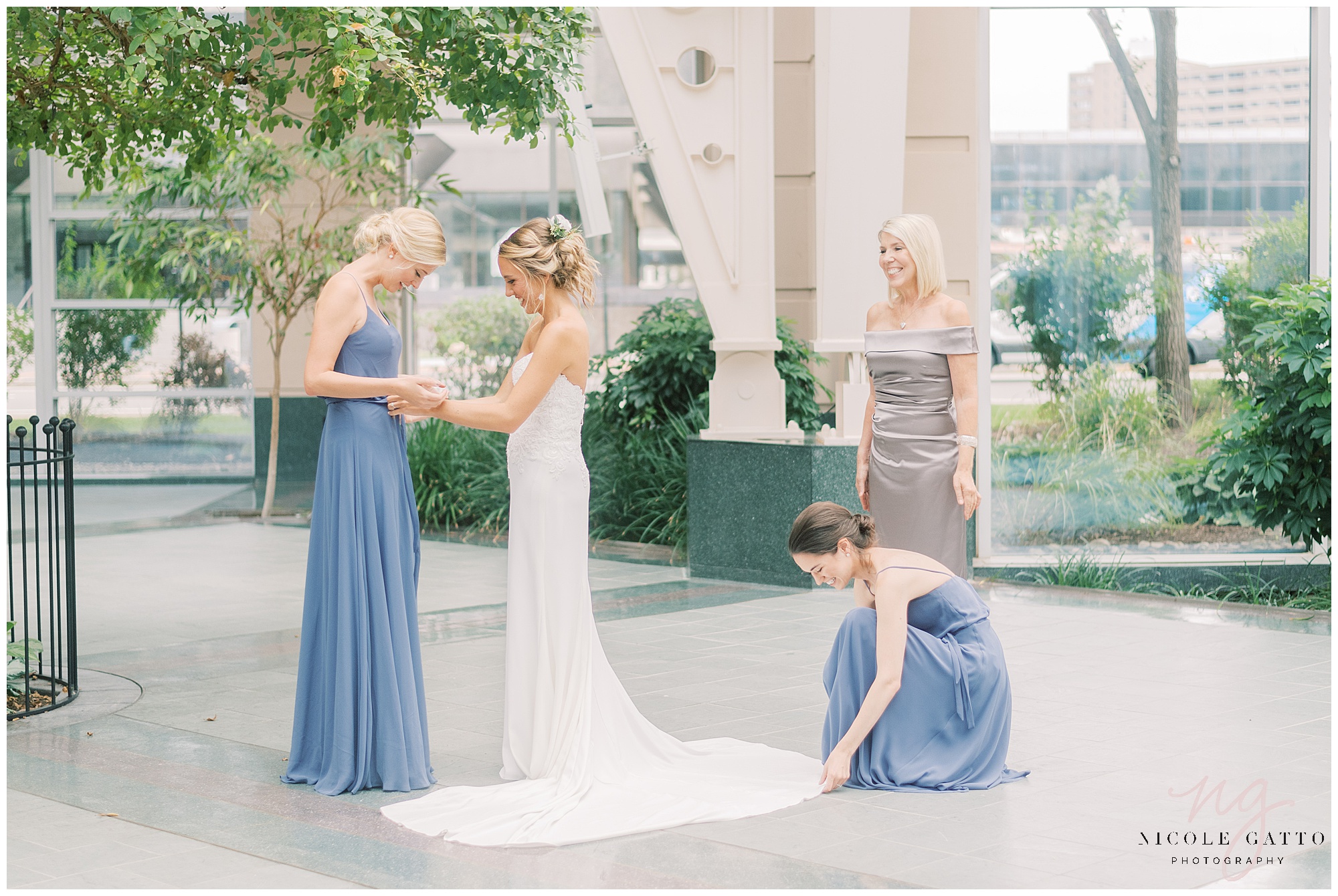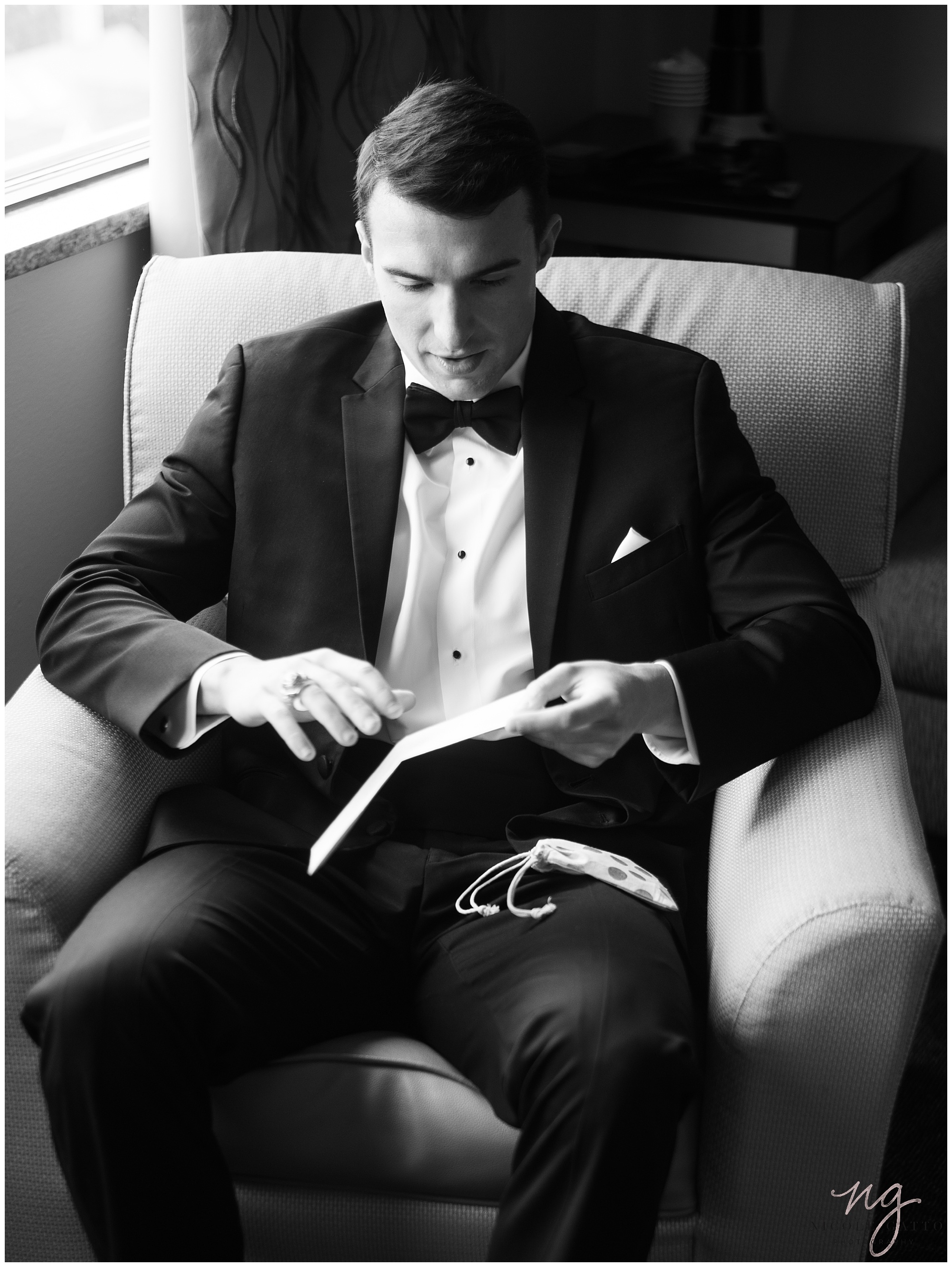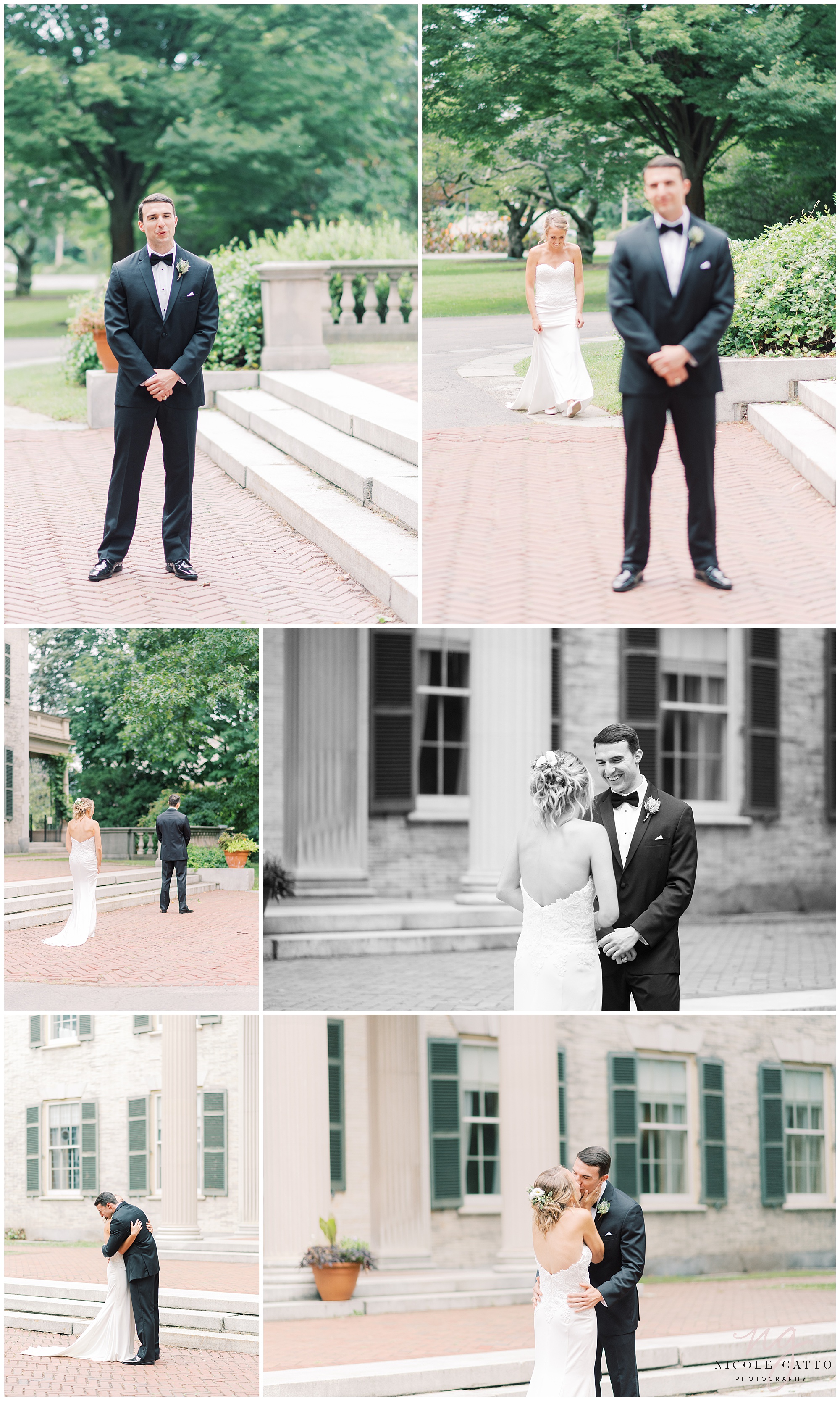 The George Eastman house brought around a model T for them to pose with, which was pretty spectacular and kind of them!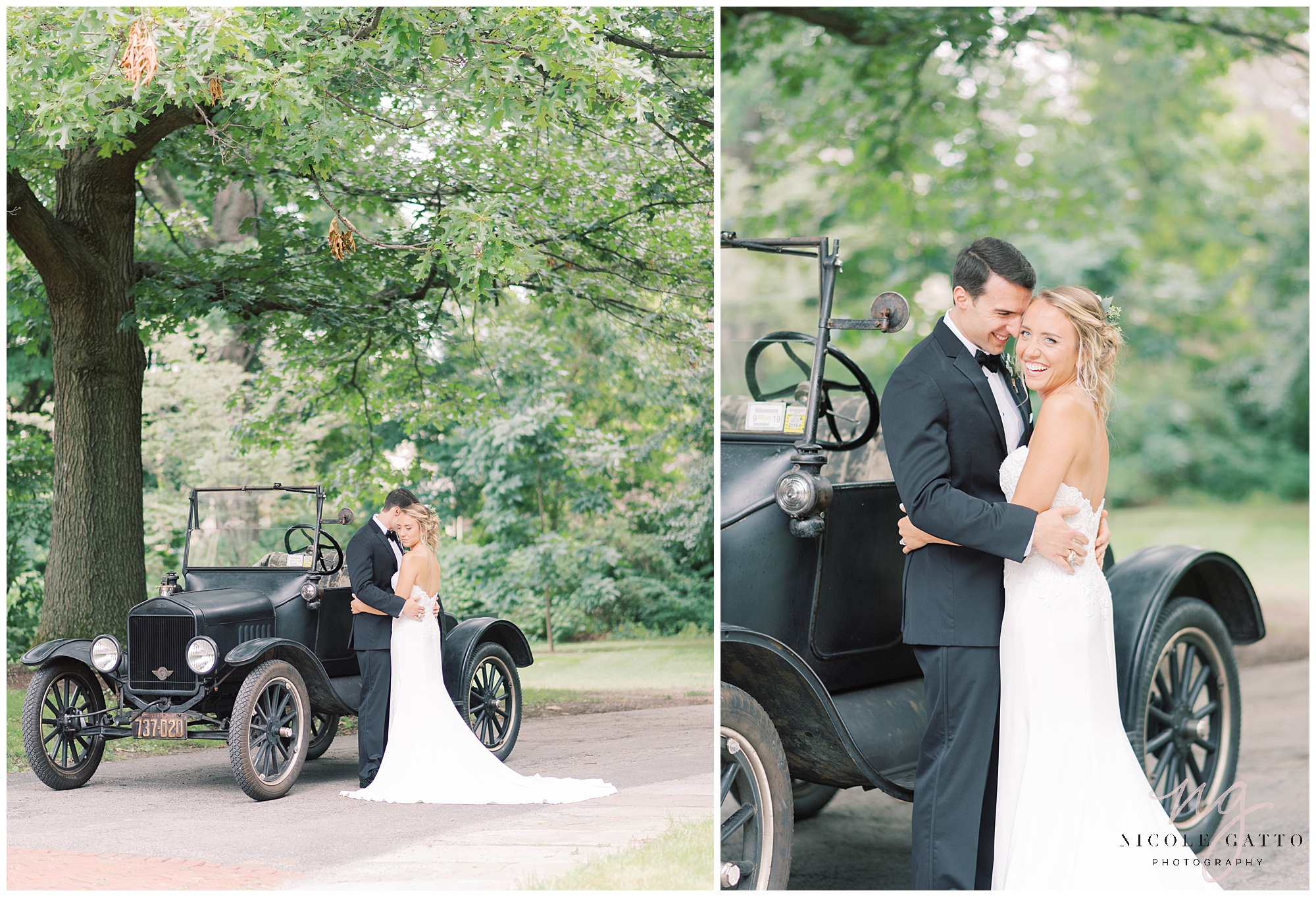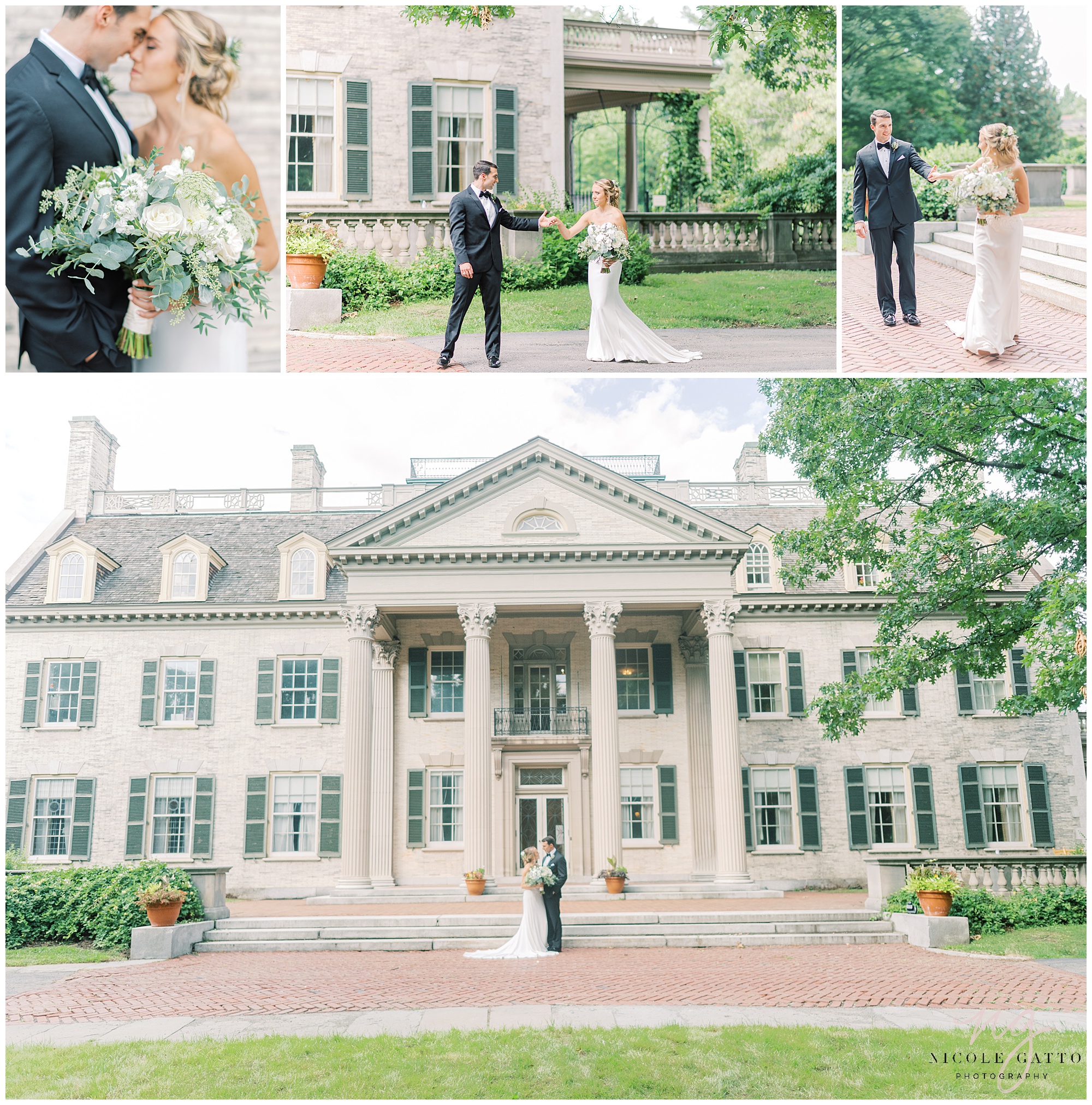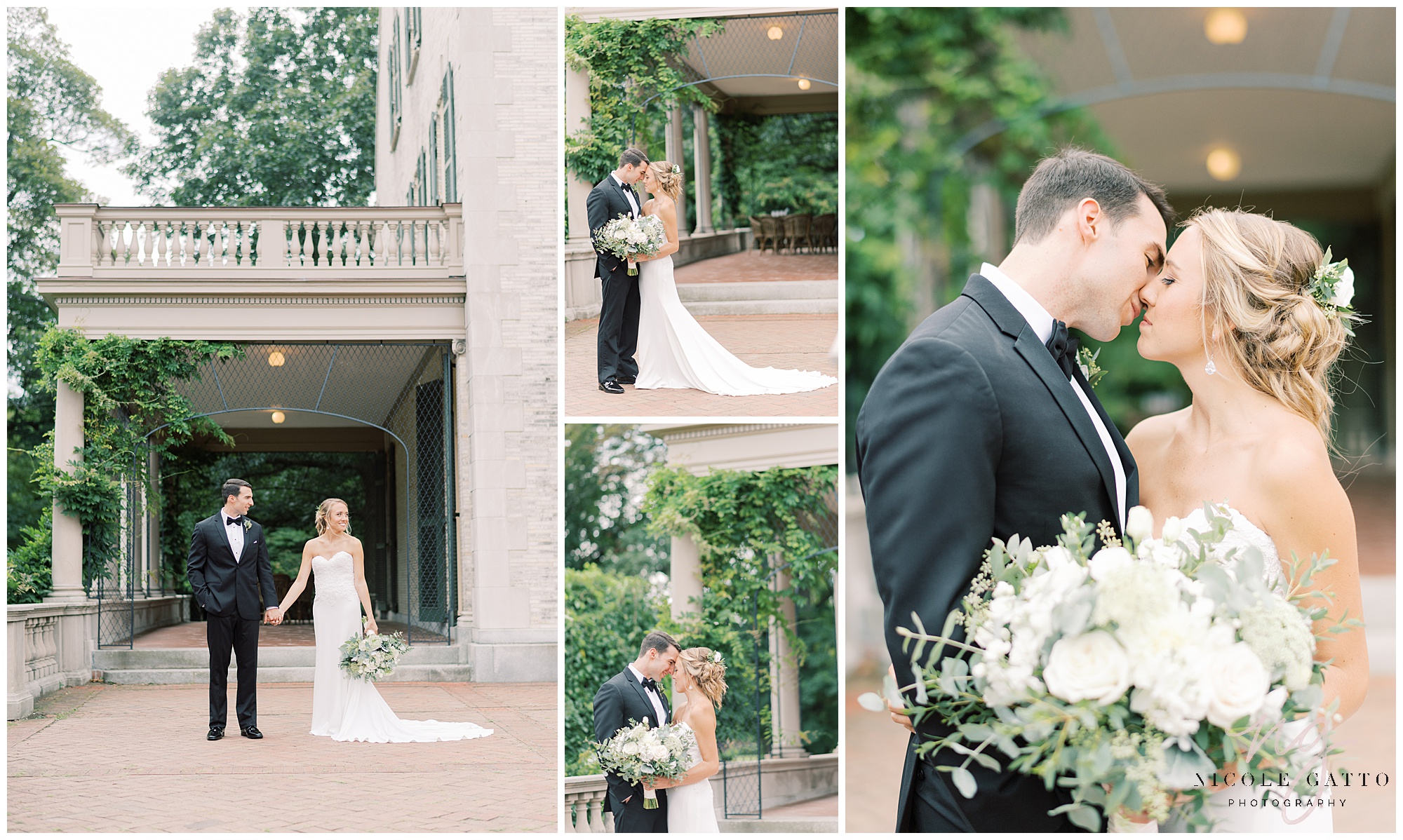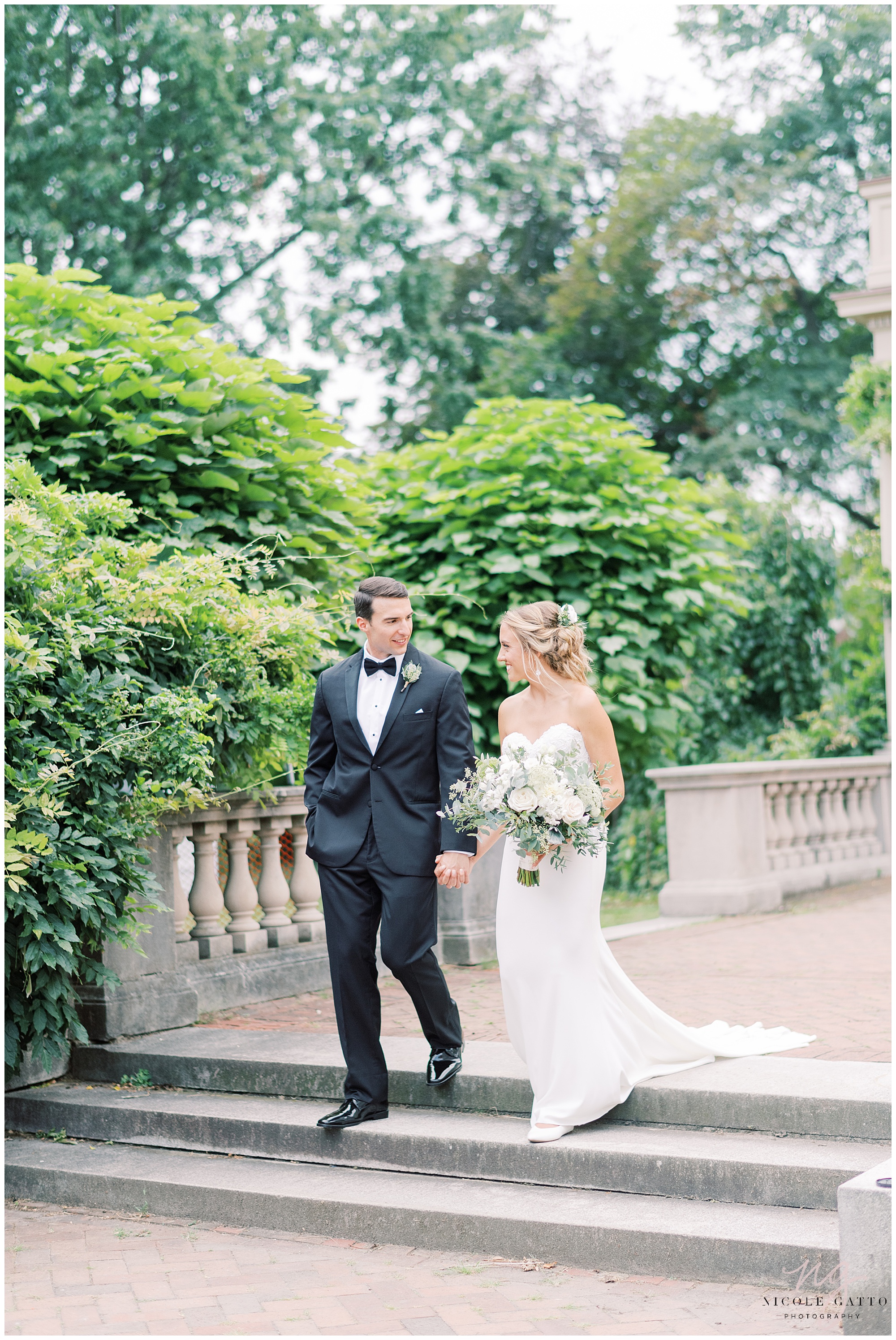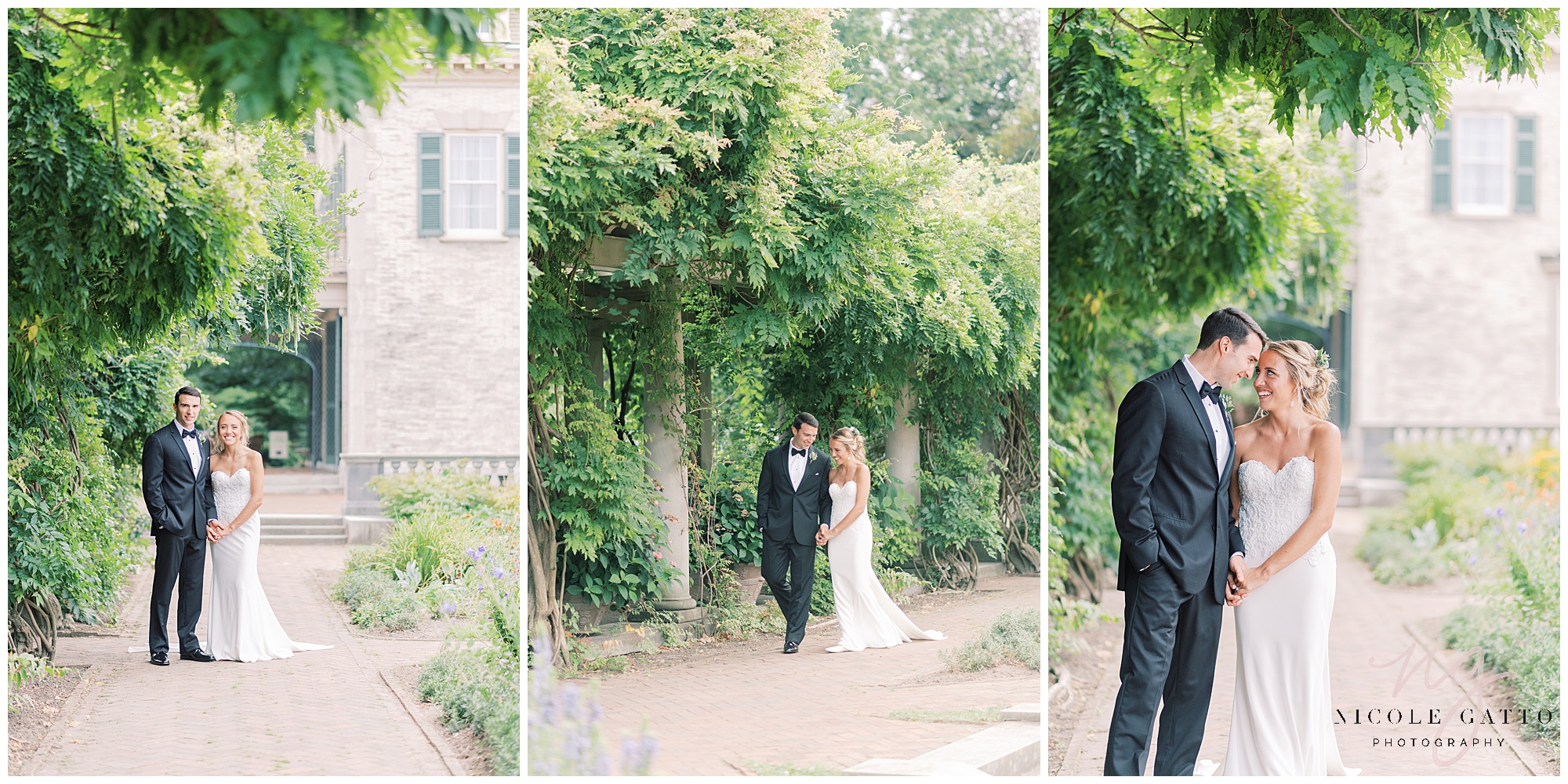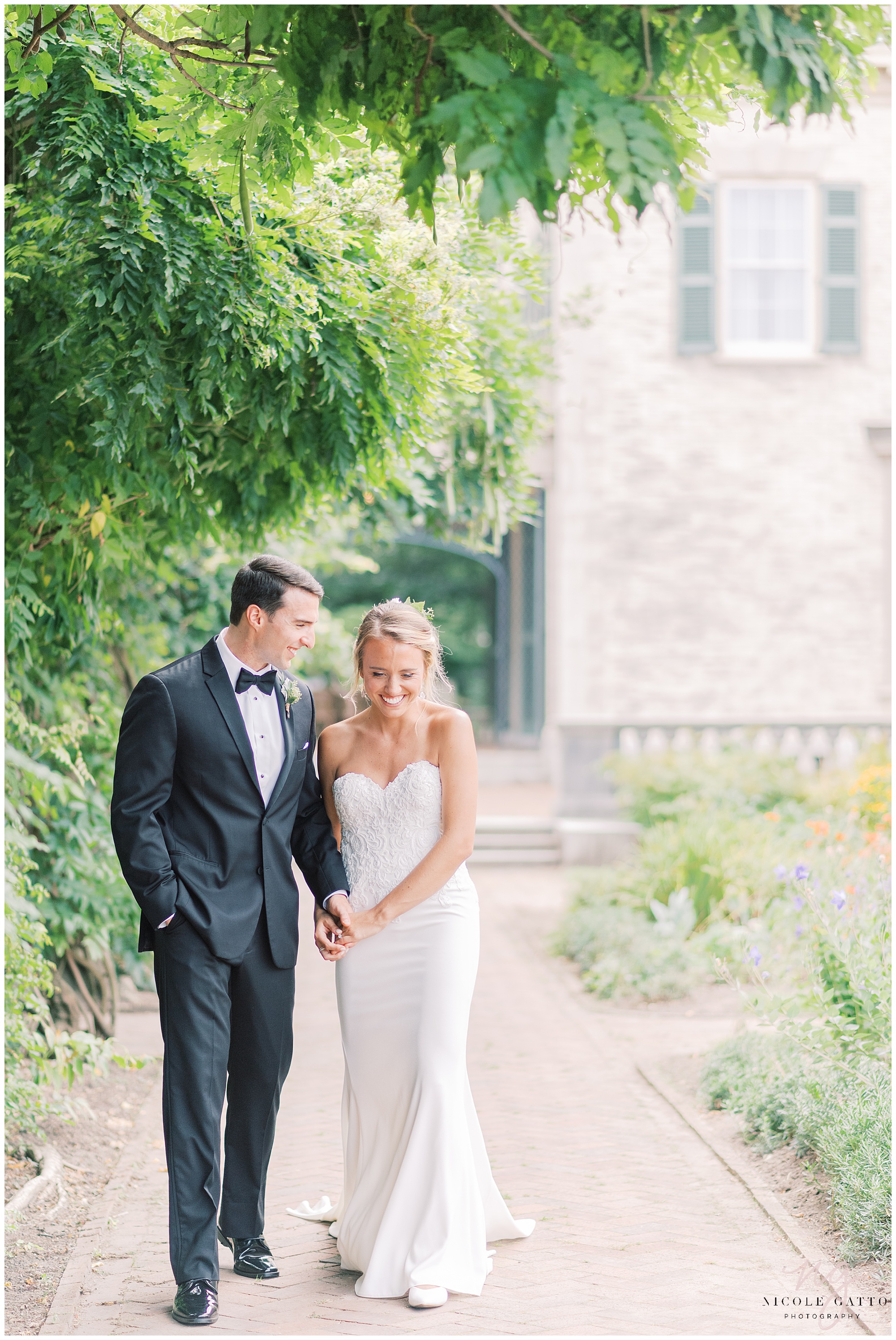 Can I just say what a picture-perfect place this is for your portraits and your wedding ceremony!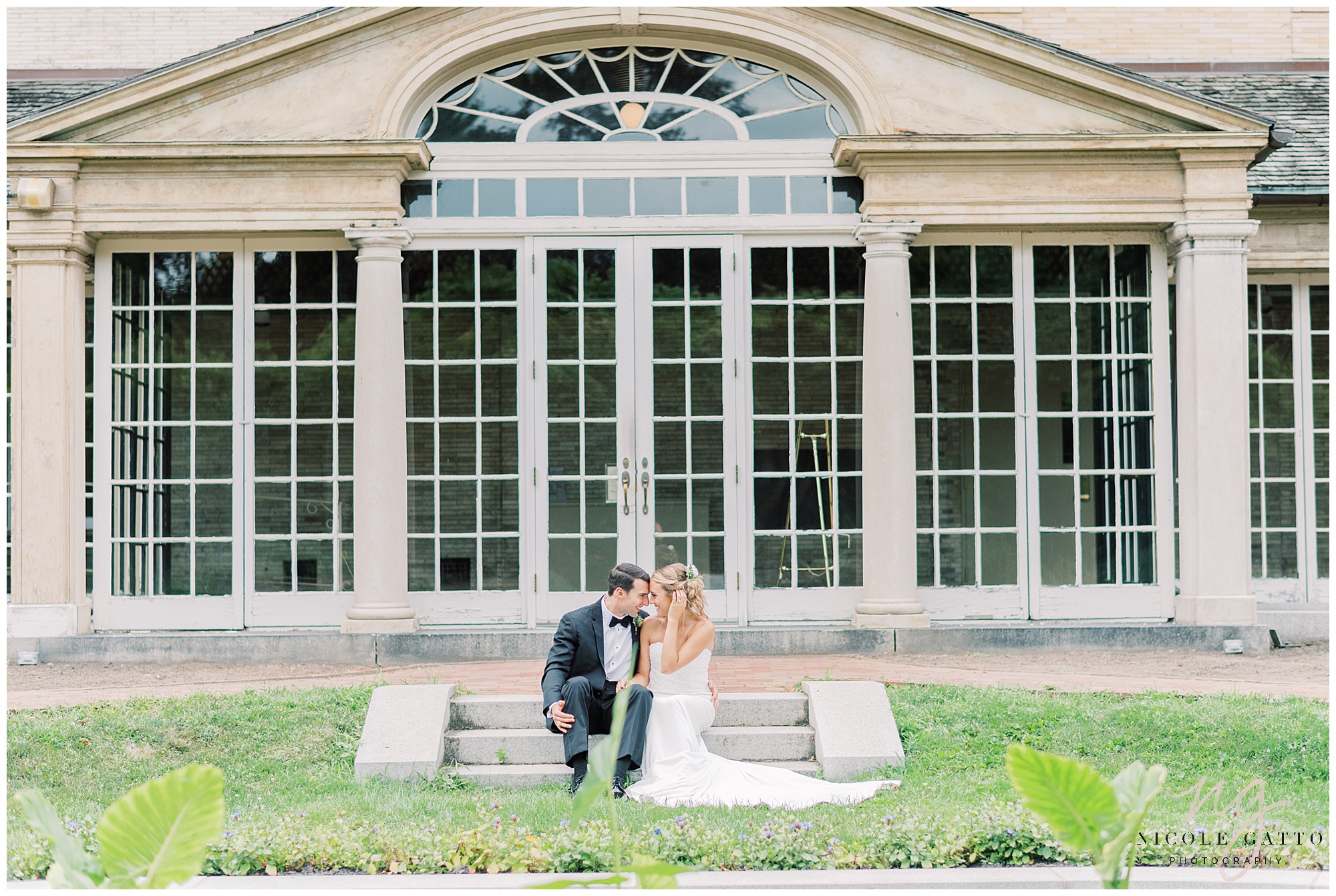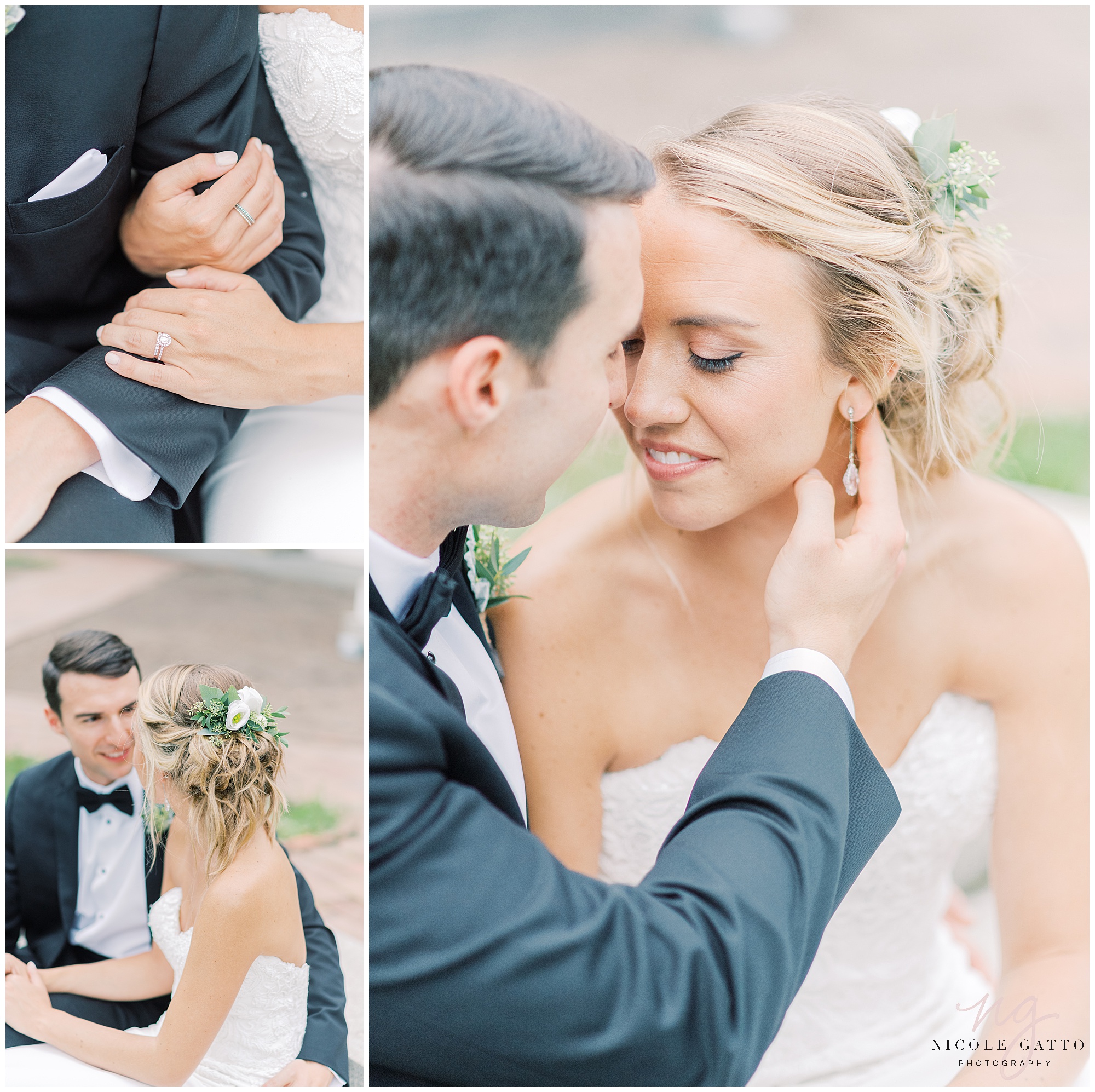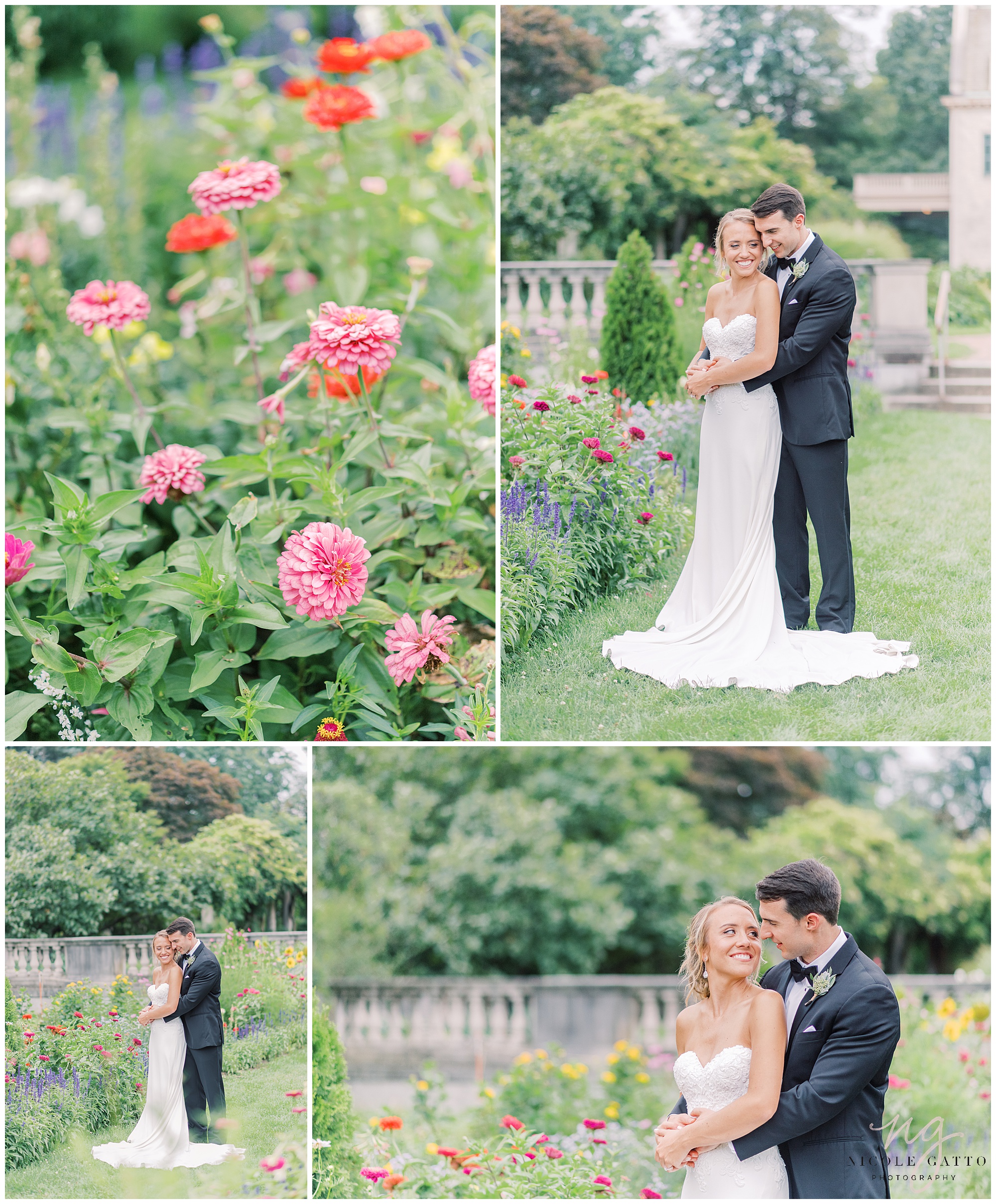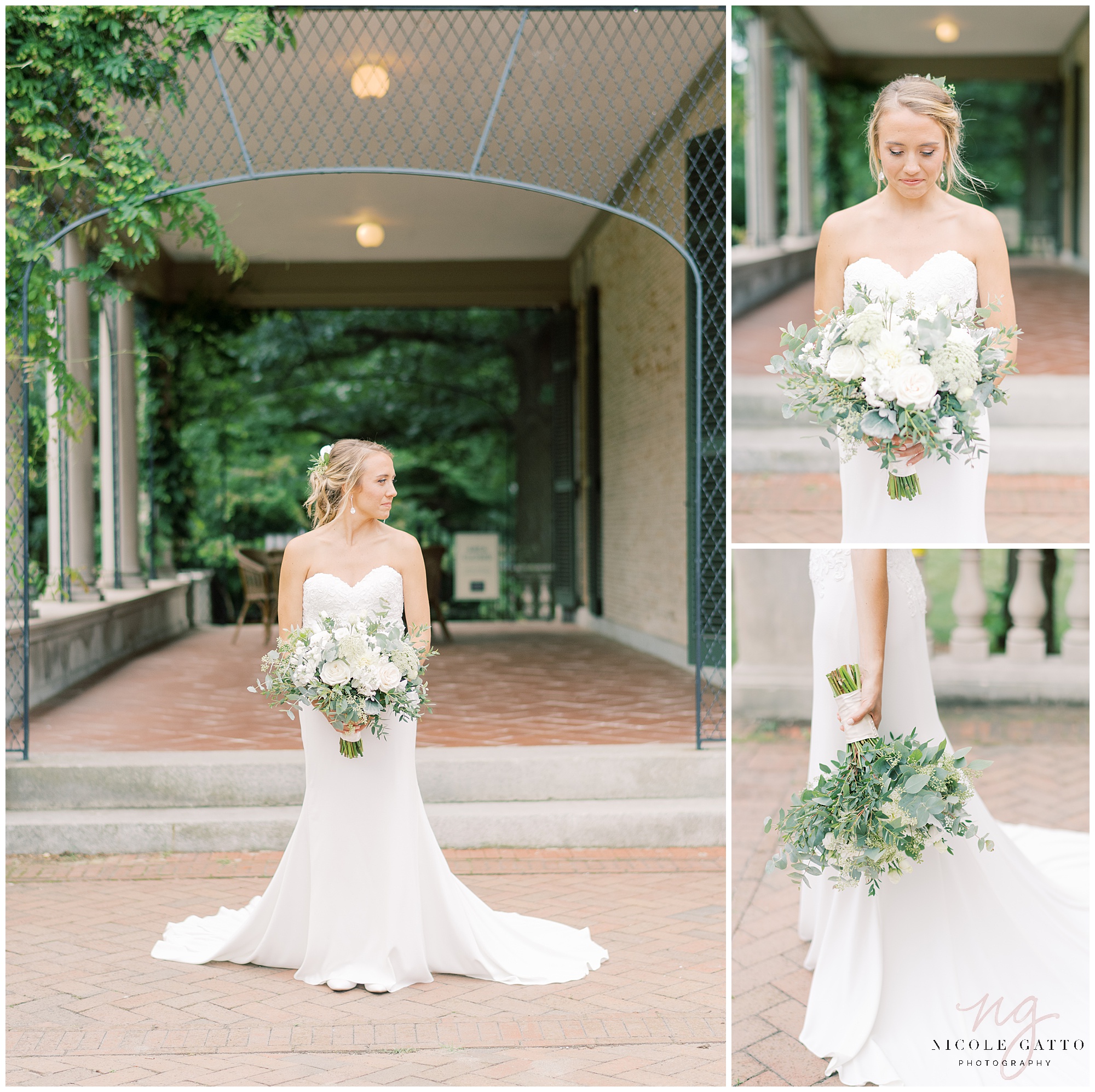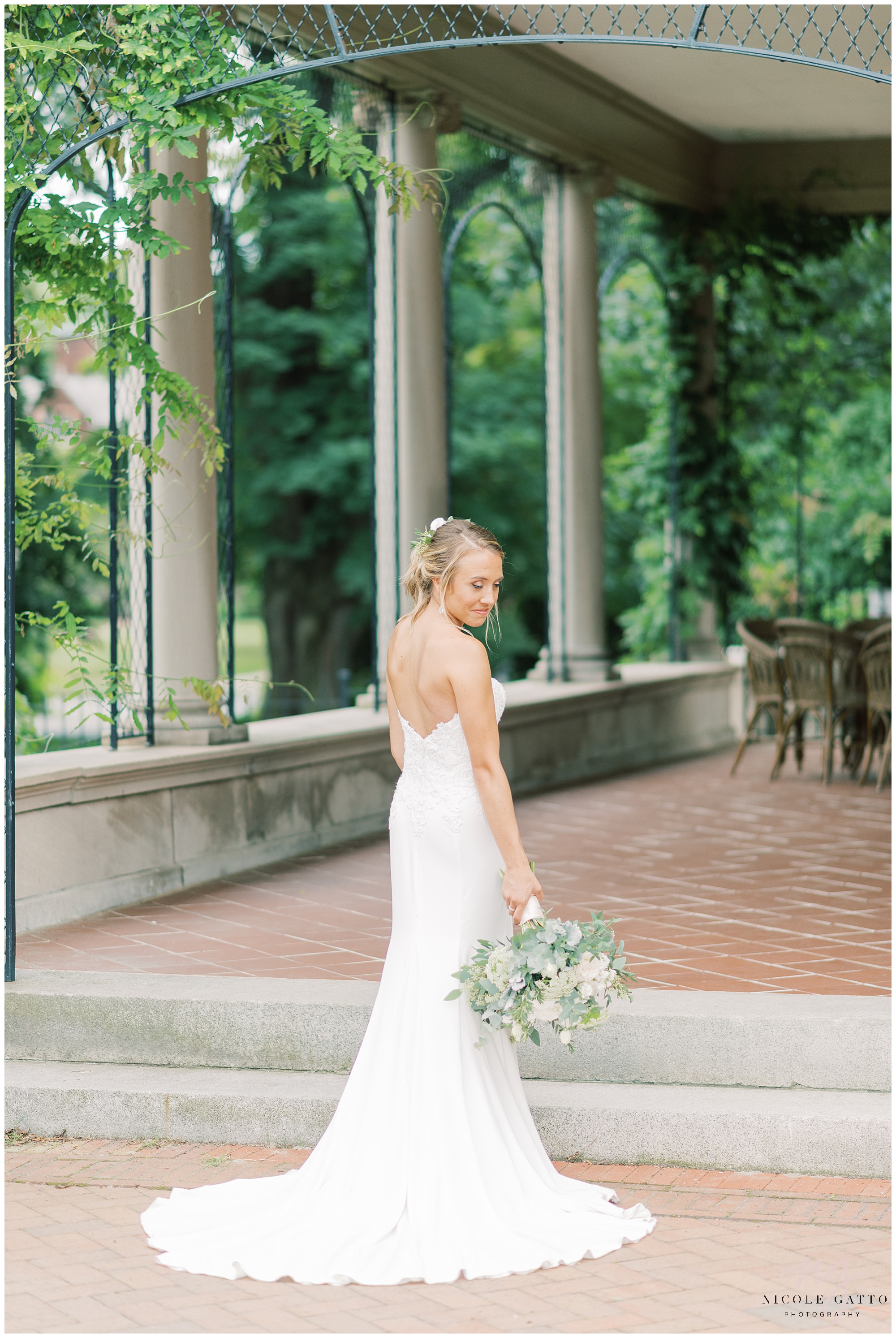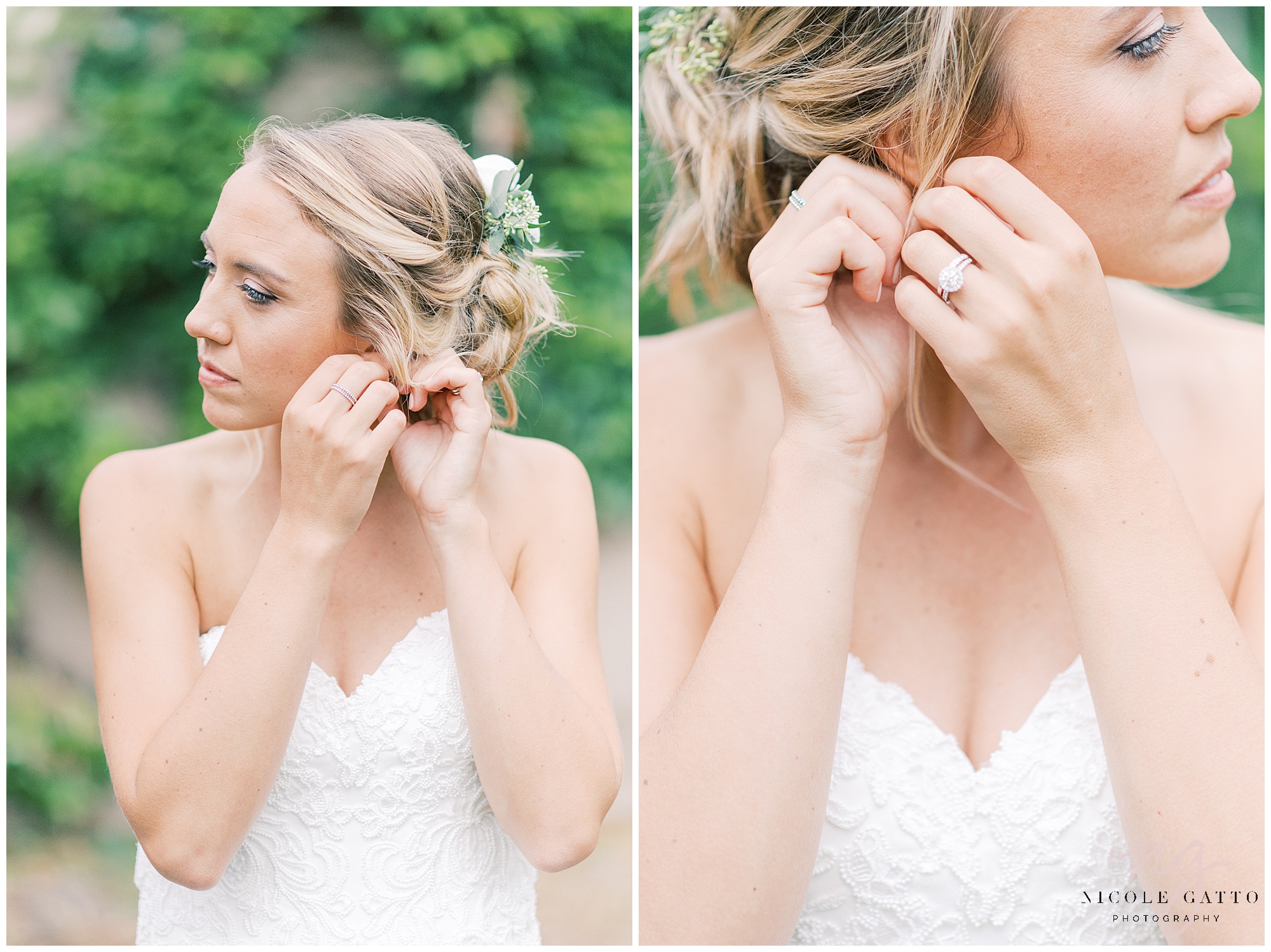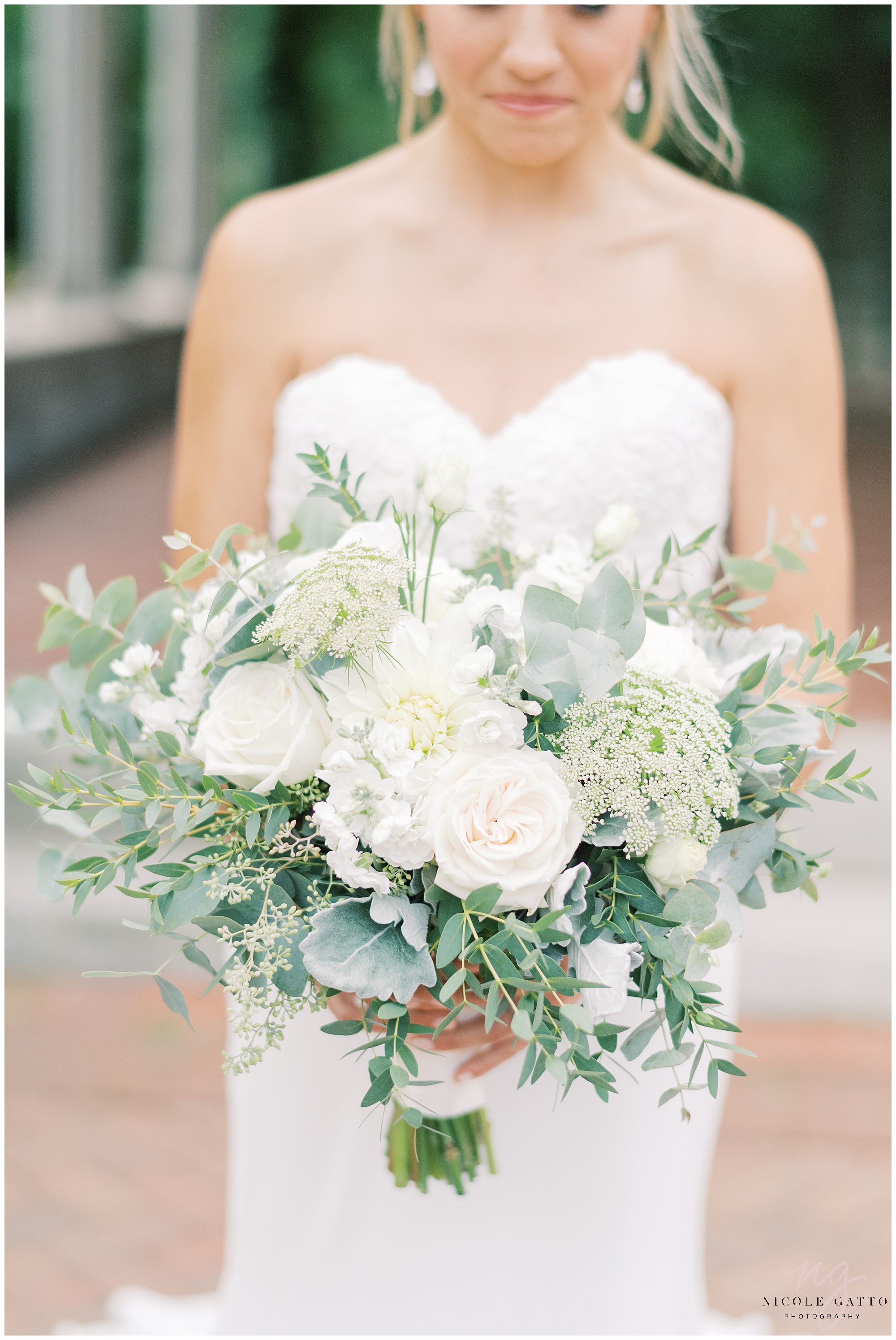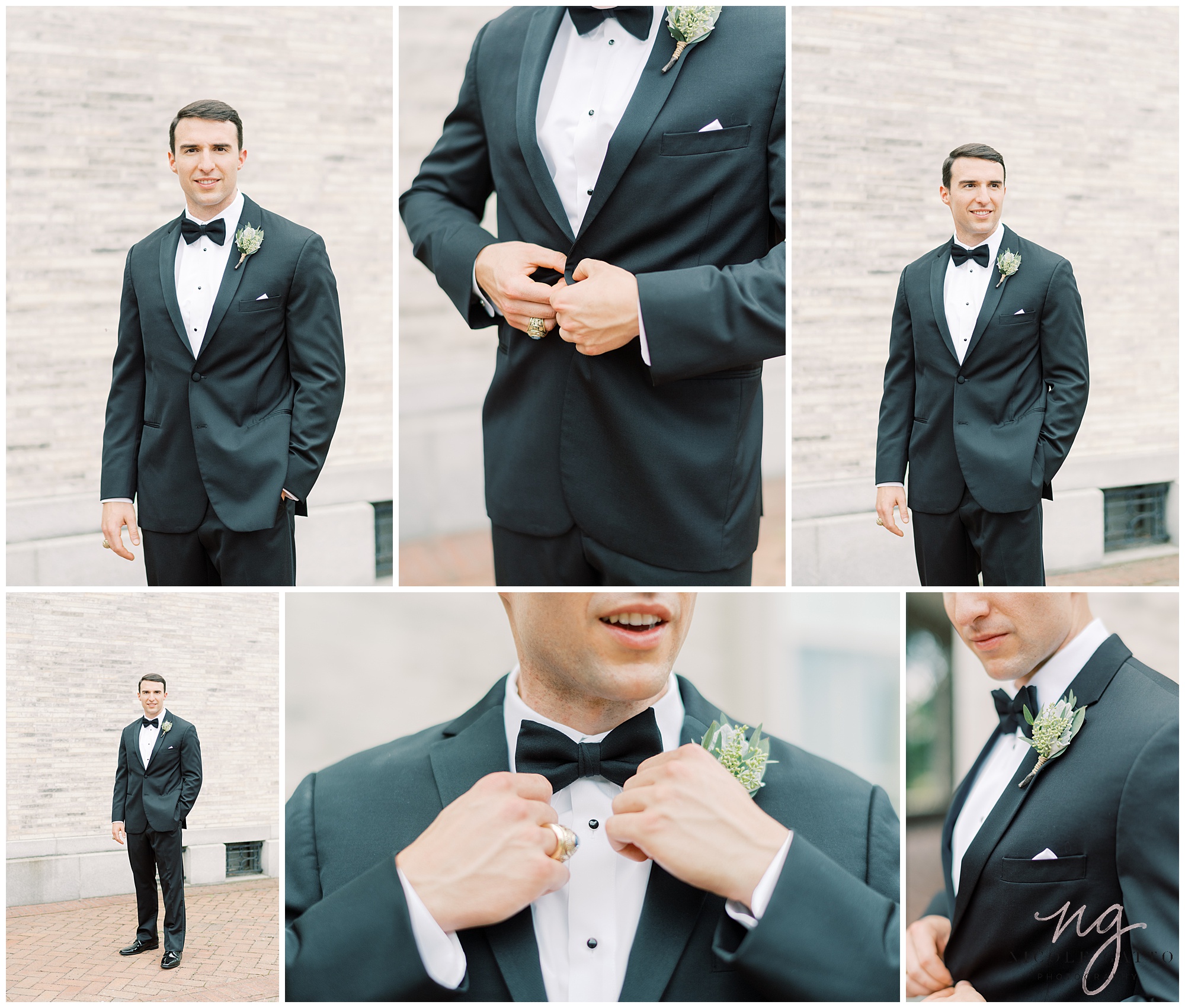 The girls in this lovely periwinkle blue really popped against the boy's suits and the neutral brick backdrop.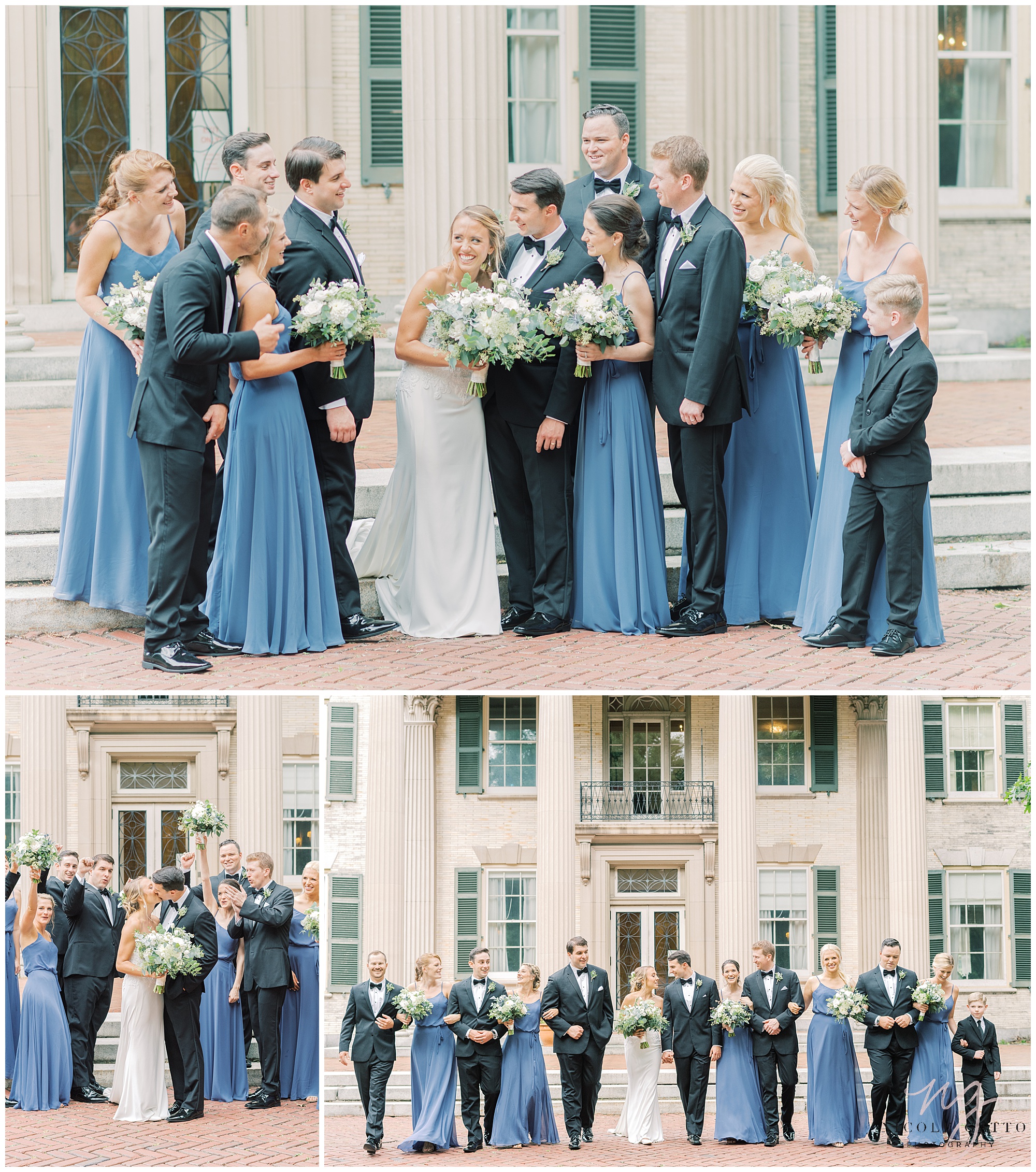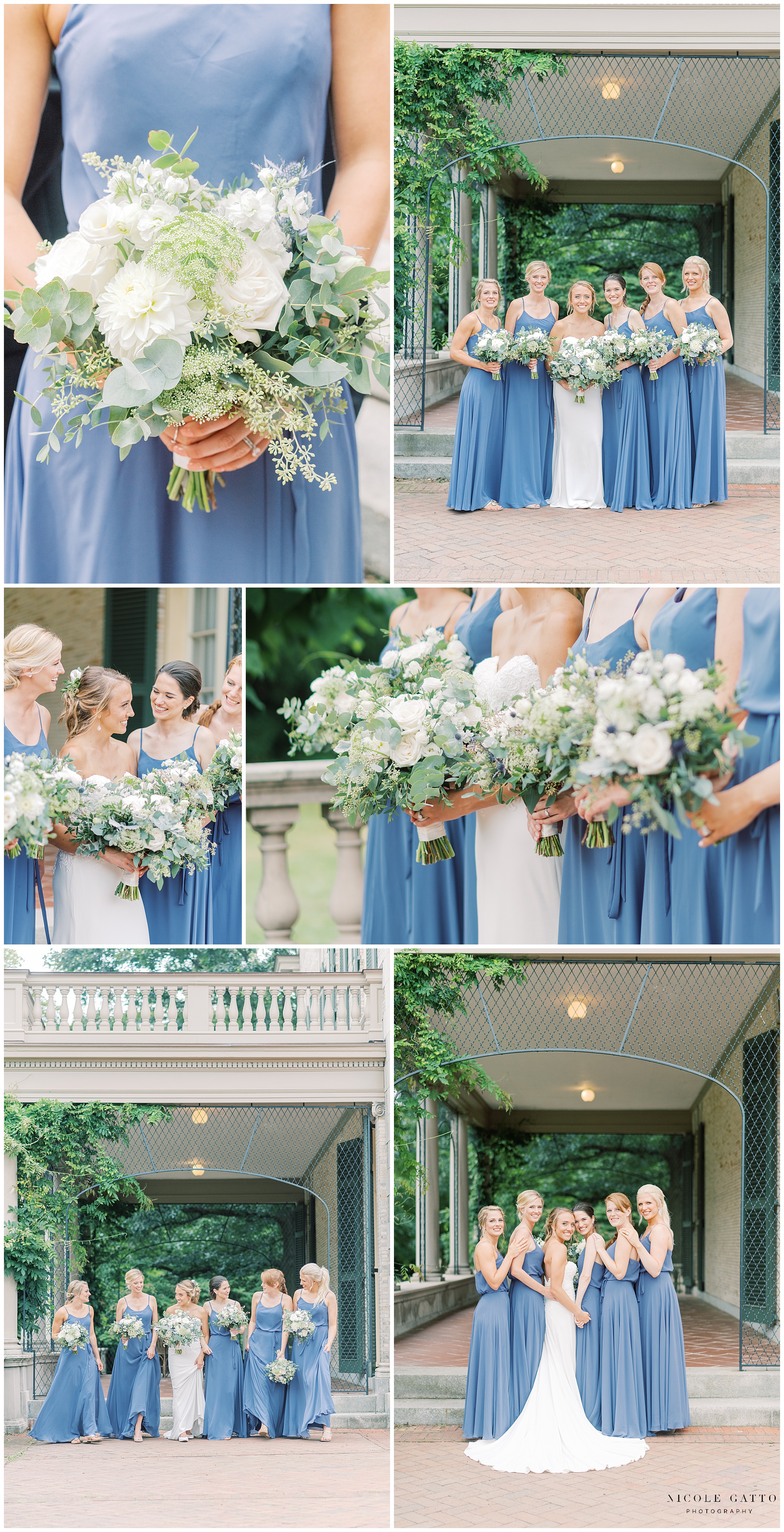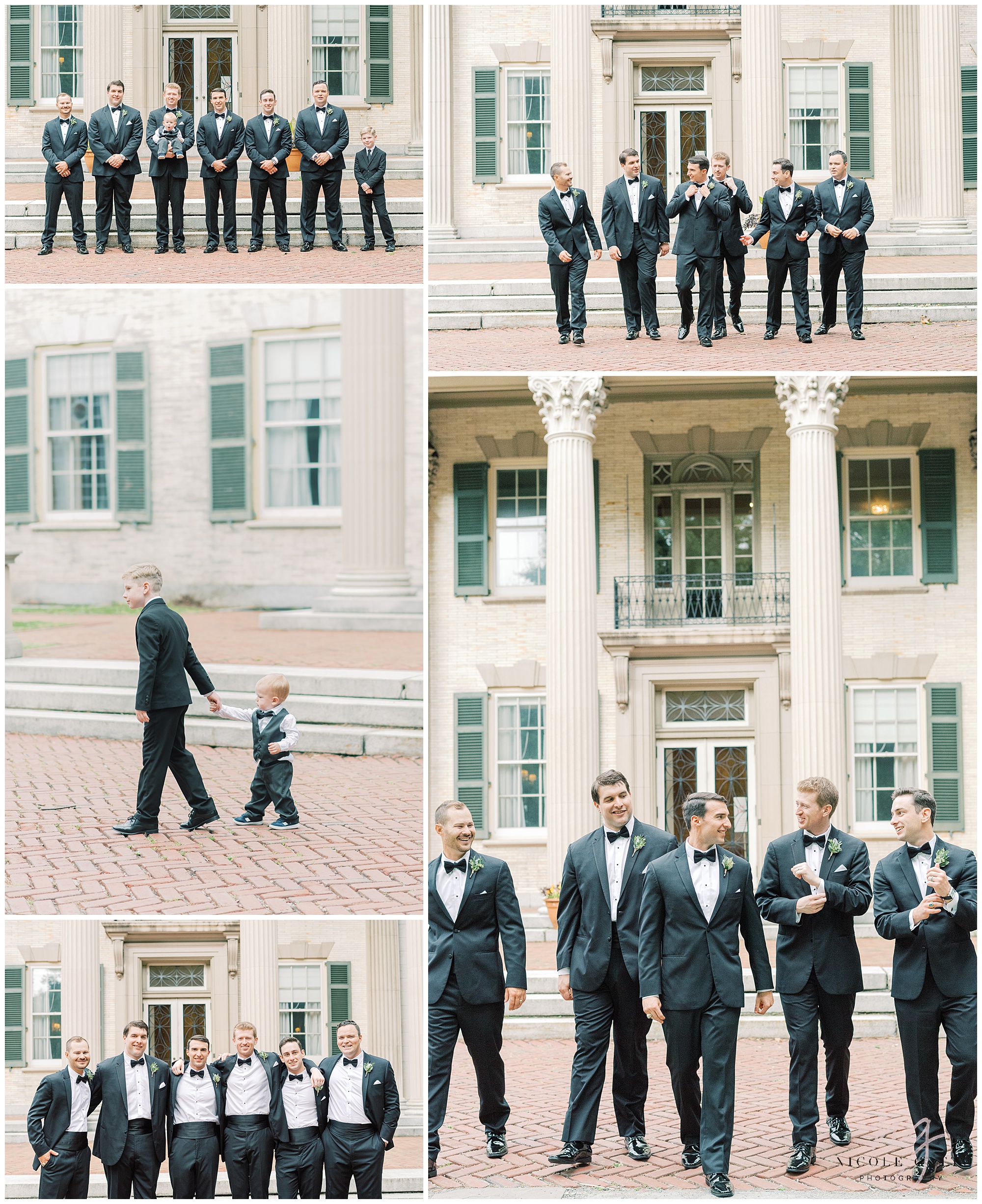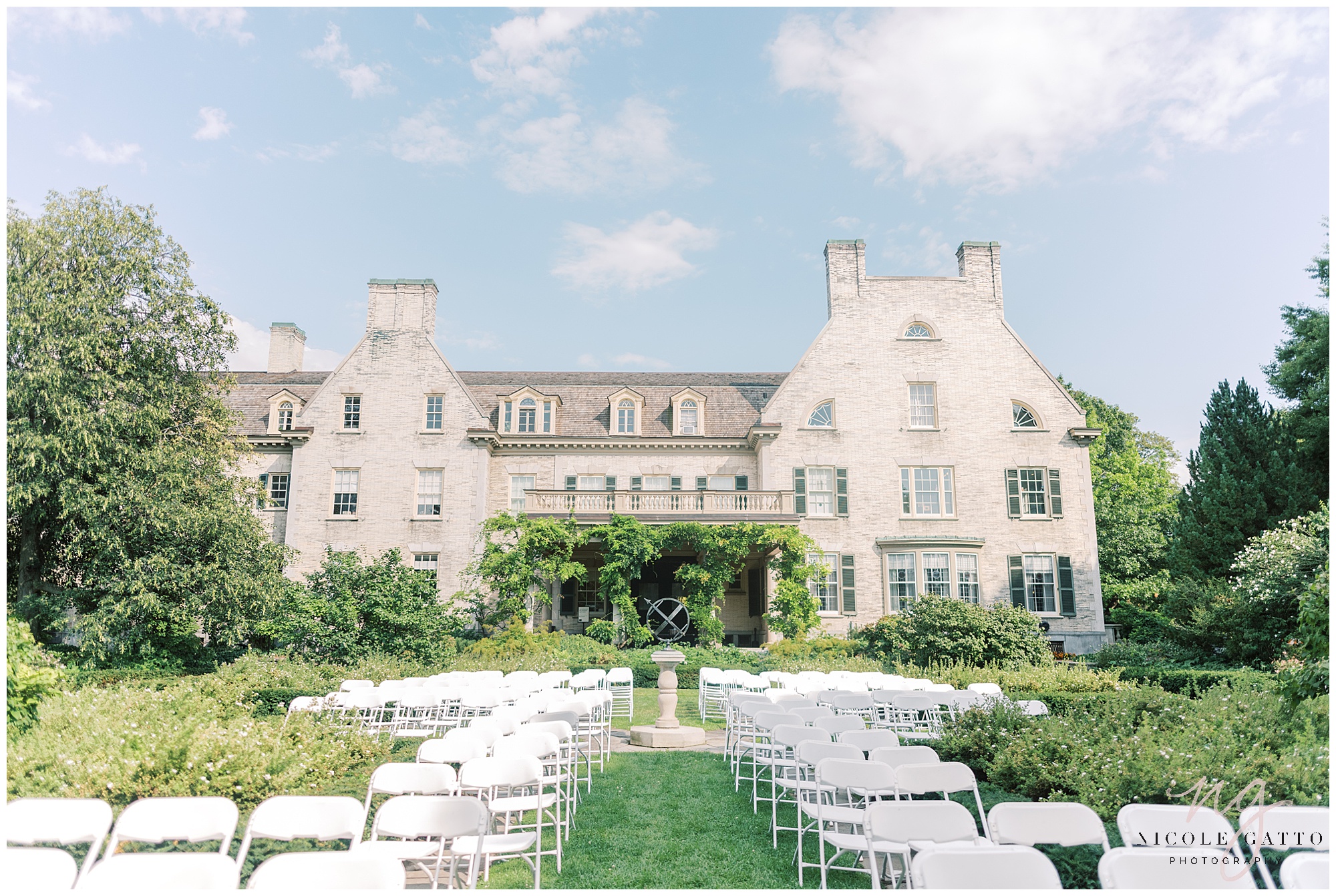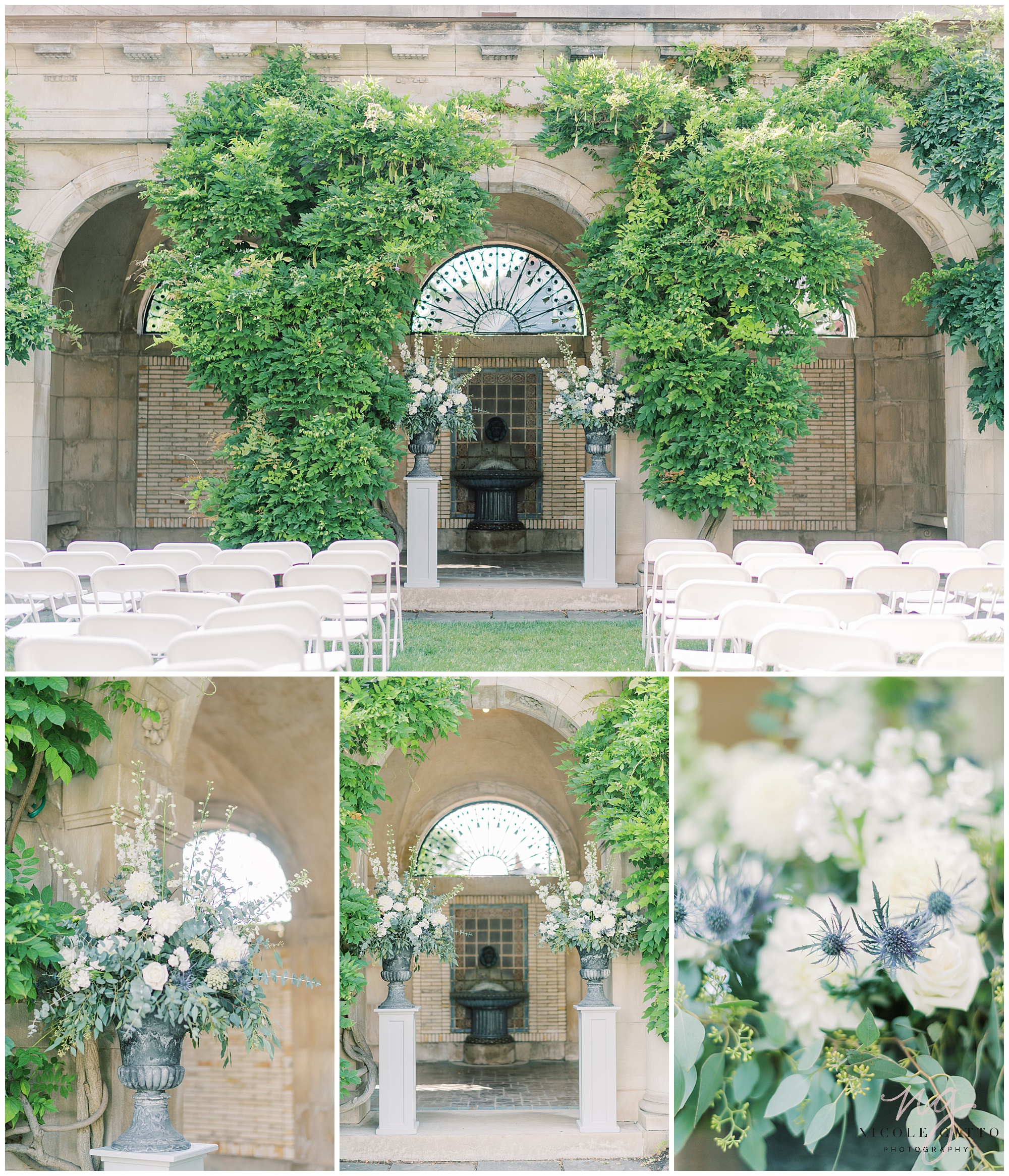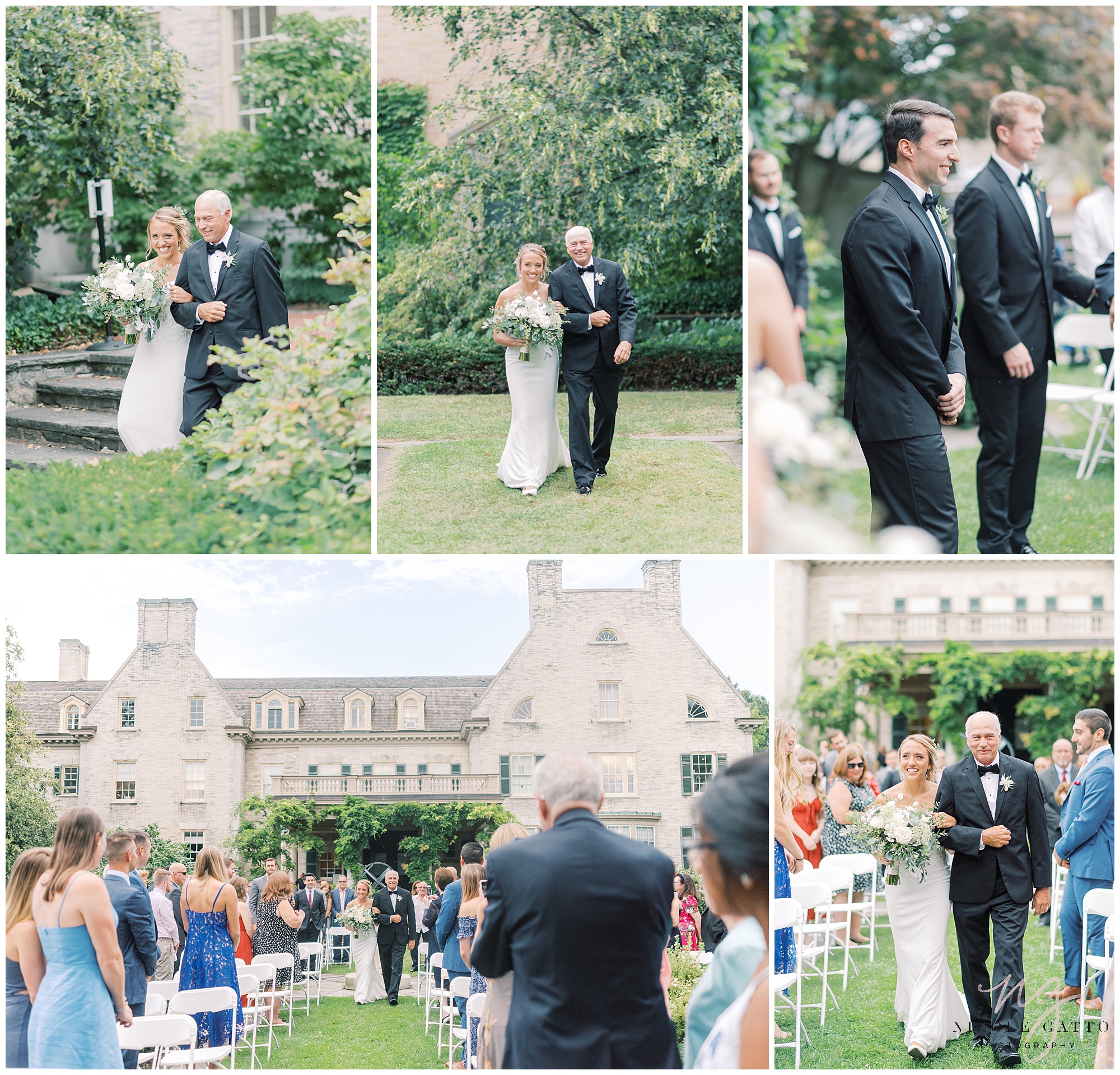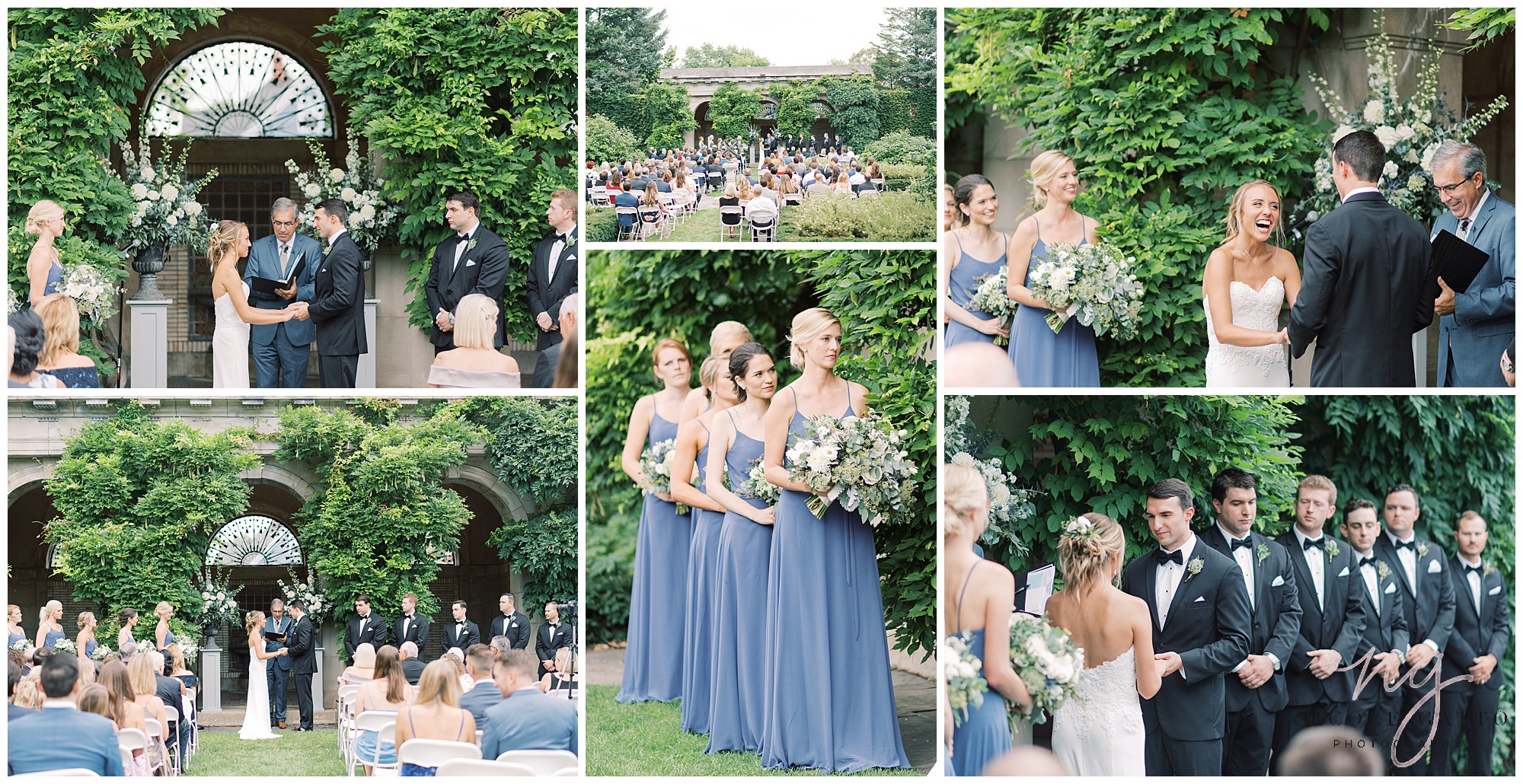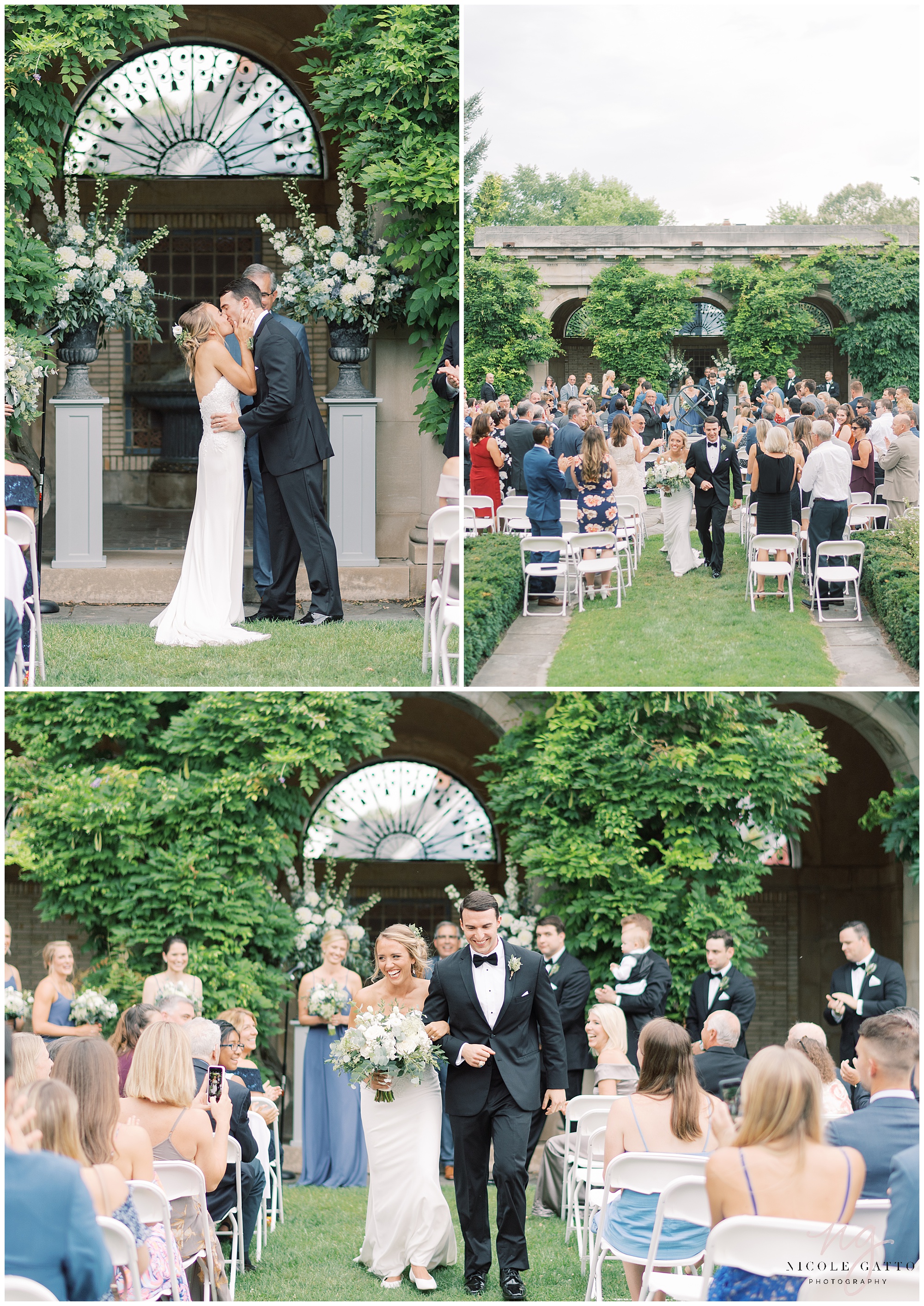 The light at The wintergardens by Monroe in Rochester, NY is just amazing! There are so few reception locations that allow me to shoot film into the toasts.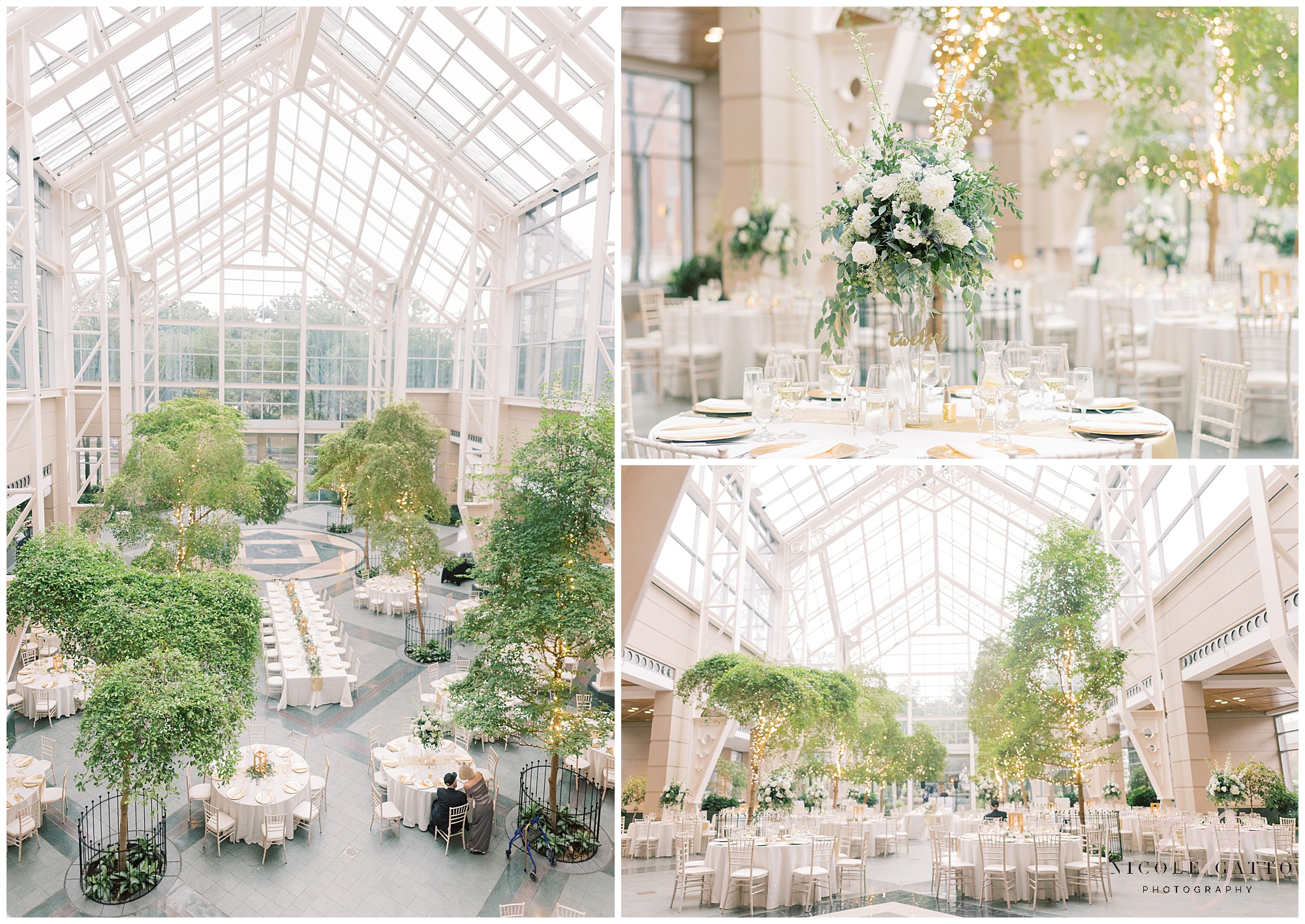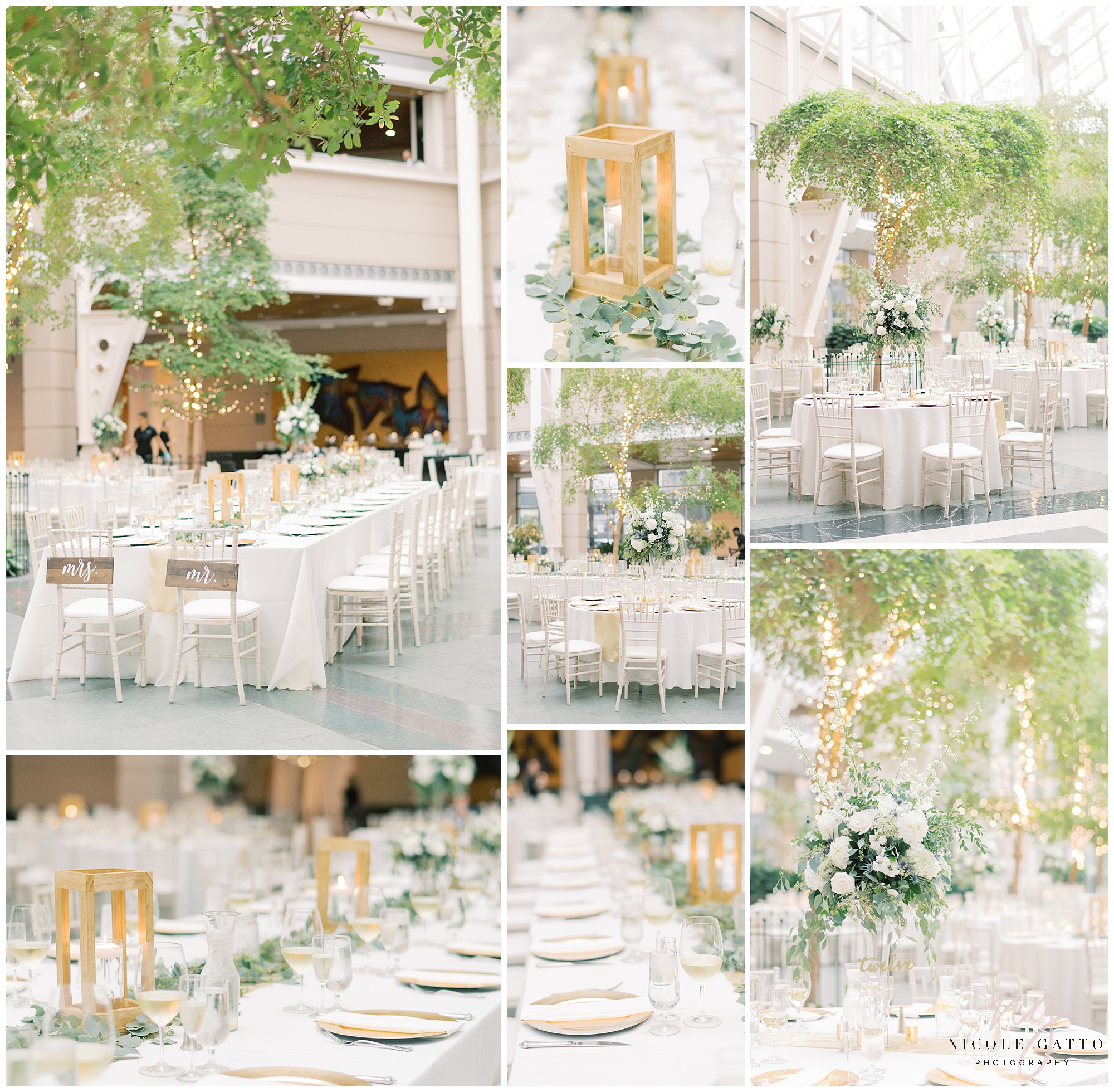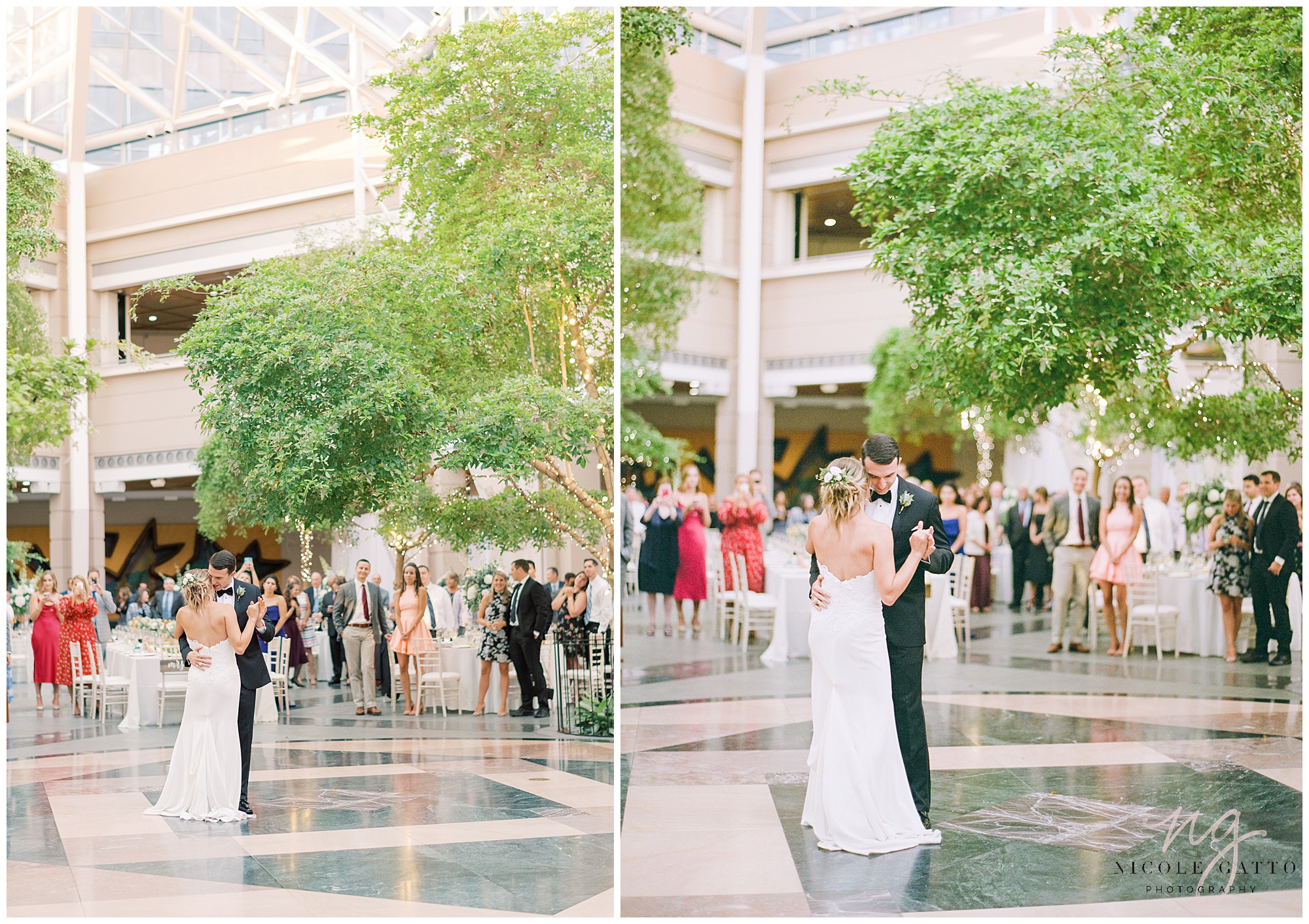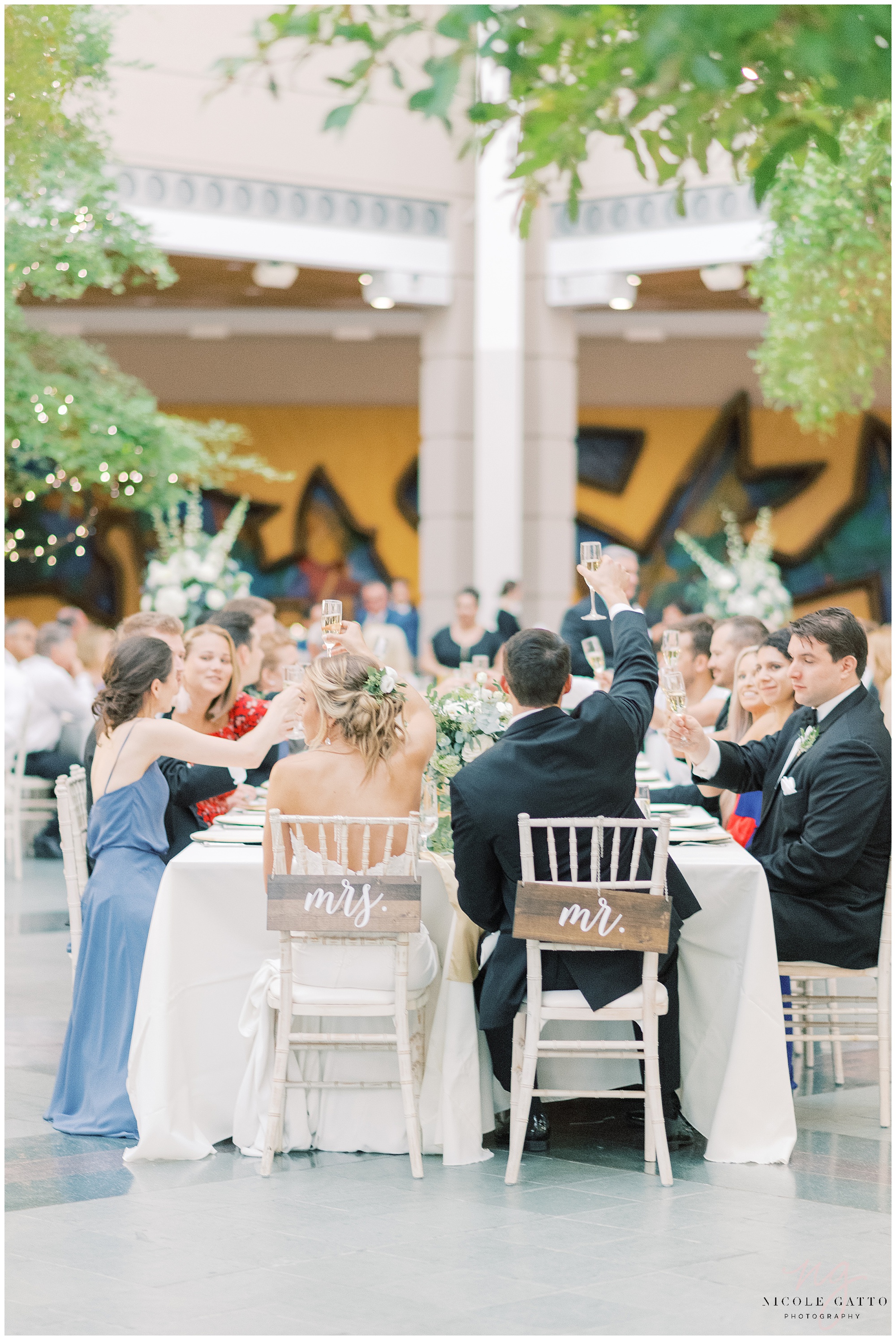 Want to view more of James and Tori's wedding photos at George Eastman House and The Wintergardens in Rochester NY? Check out their wedding day slideshow!
Their wedding at The Wintergarden at Monroes vendors
Photographer: Nicole Gatto Photography
Ceremony: George Eastman House
Reception: The Wintergardens by Monroe
Floral: Kittelberger Florist
DJ: Mike Napoli and Danny on the Saxophone Breakthrough Entertainment
Videographer: Morgan Joanna Where to next films
Hair: Shannon Stone at Gina Marie Salon 
Makeup: Eva Jewel Makeup
Dress: Heart to Heart Bridal Webster
Girls dresses: French Novelty
Icecream: Abbotts frozen custard
Film Processing: The Find Lab