Wedding at Buffalo Botanical Gardens | Marie & Austin
Marie and Austin's wedding at Buffalo Botanical Gardens was a pretty magical day! Marie and Austin are the very definition of high school sweethearts. Not only that, but they were also crowned as prom king and queen (seriously, how cute is that?!) They had the same homeroom and shared a lot of classes starting in middle school, but it wasn't until they started technology classes together in 10th grade, that they became friends. As Sophomore year progressed, so did their friendship. It wasn't until the beginning of Junior year that they finally began dating. A little over four years later they Austin asked Marie to marry him in the living room of her apartment.
Their Vendors
Photographer: Nicole Gatto Photography
Alyssa Berecz
Hair stylist: Sandy Zelak
Baker: Muscoreil's Fine Desserts
Venue:koteckis
Wedding Ceremony Venue: https://www.buffalogardens.com/
They started their day at their parents' house to get ready.  All the girls had their hair and makeup done on-site, while Marie's Mom and sister helped her get dressed.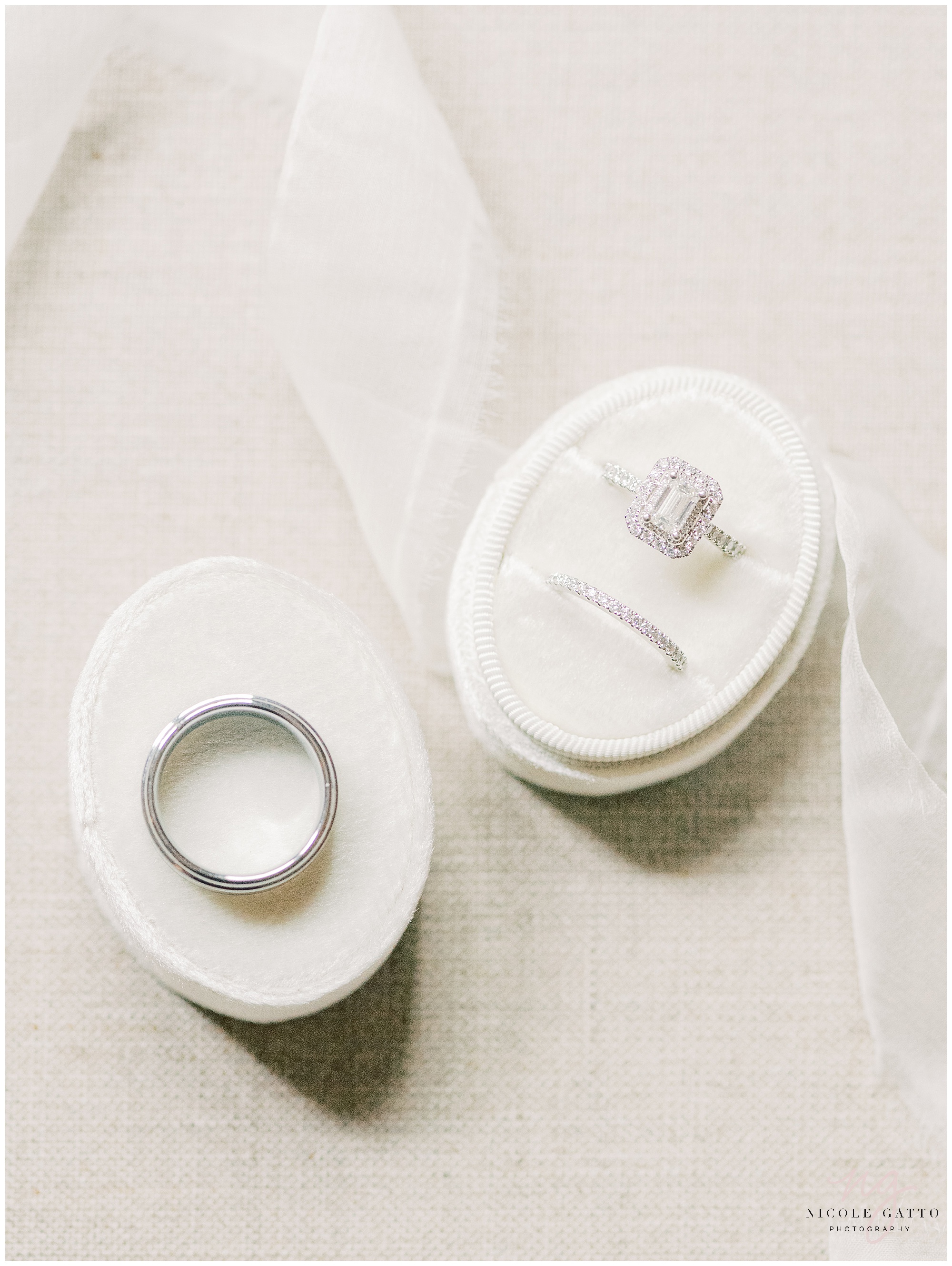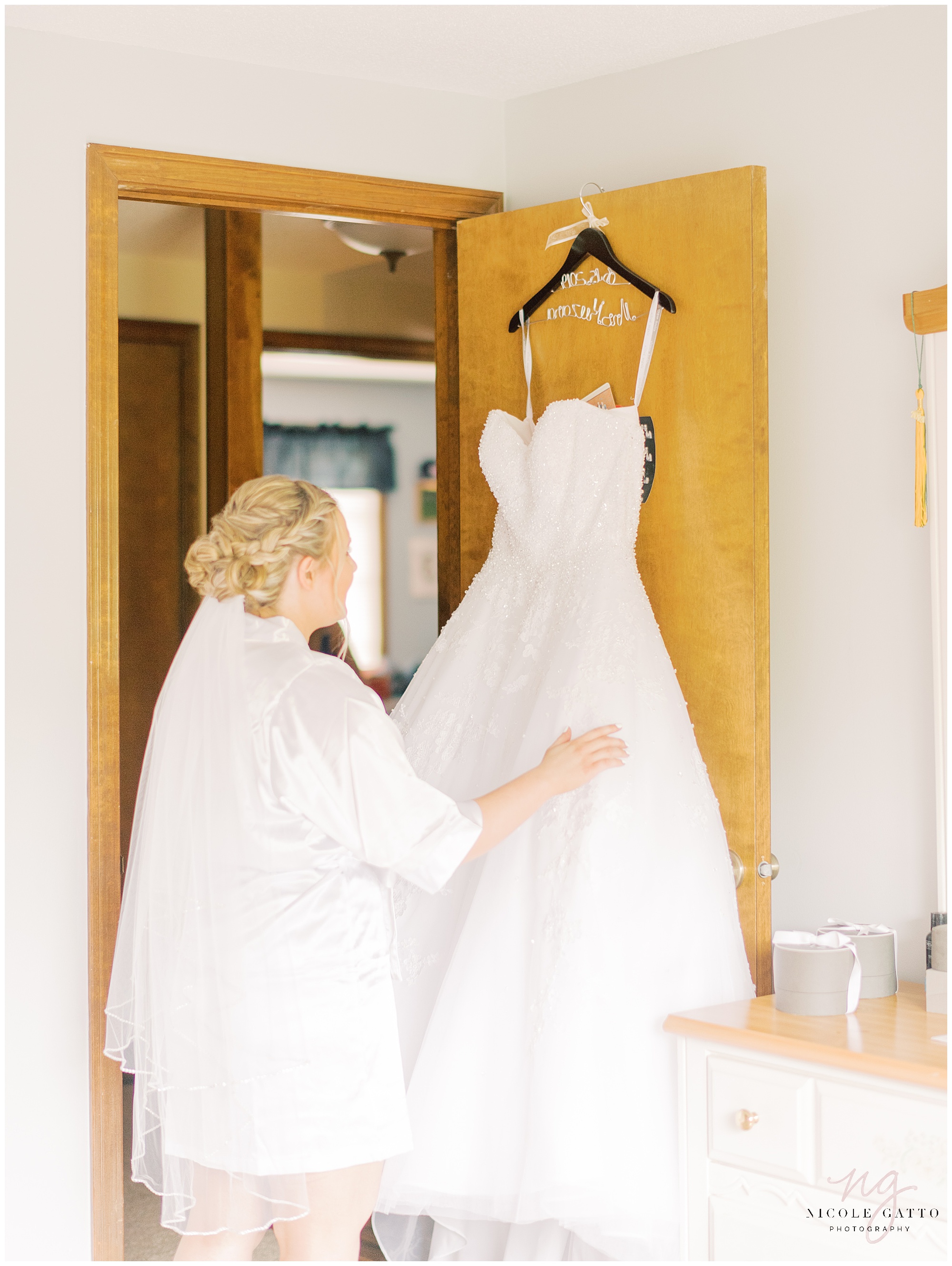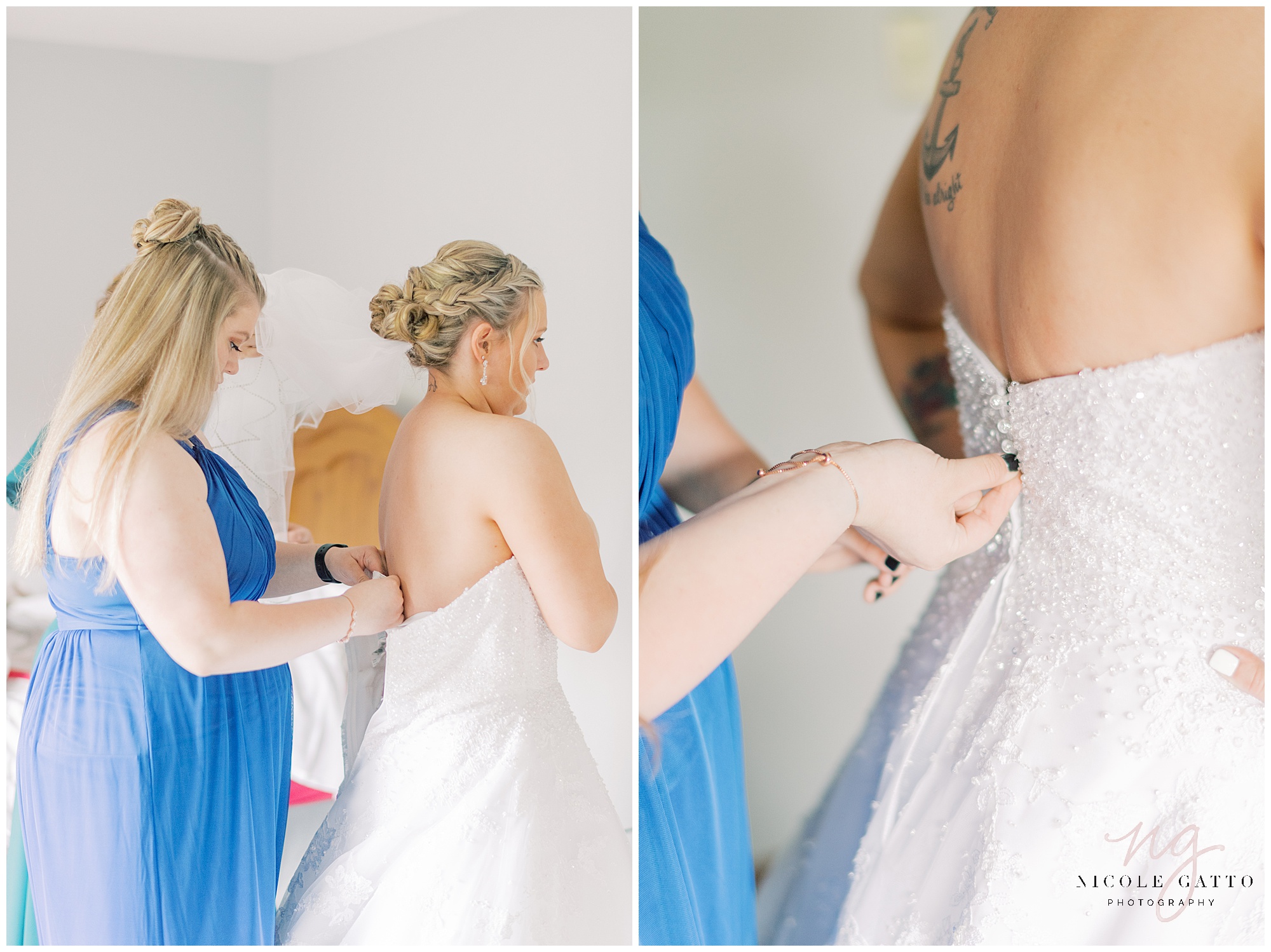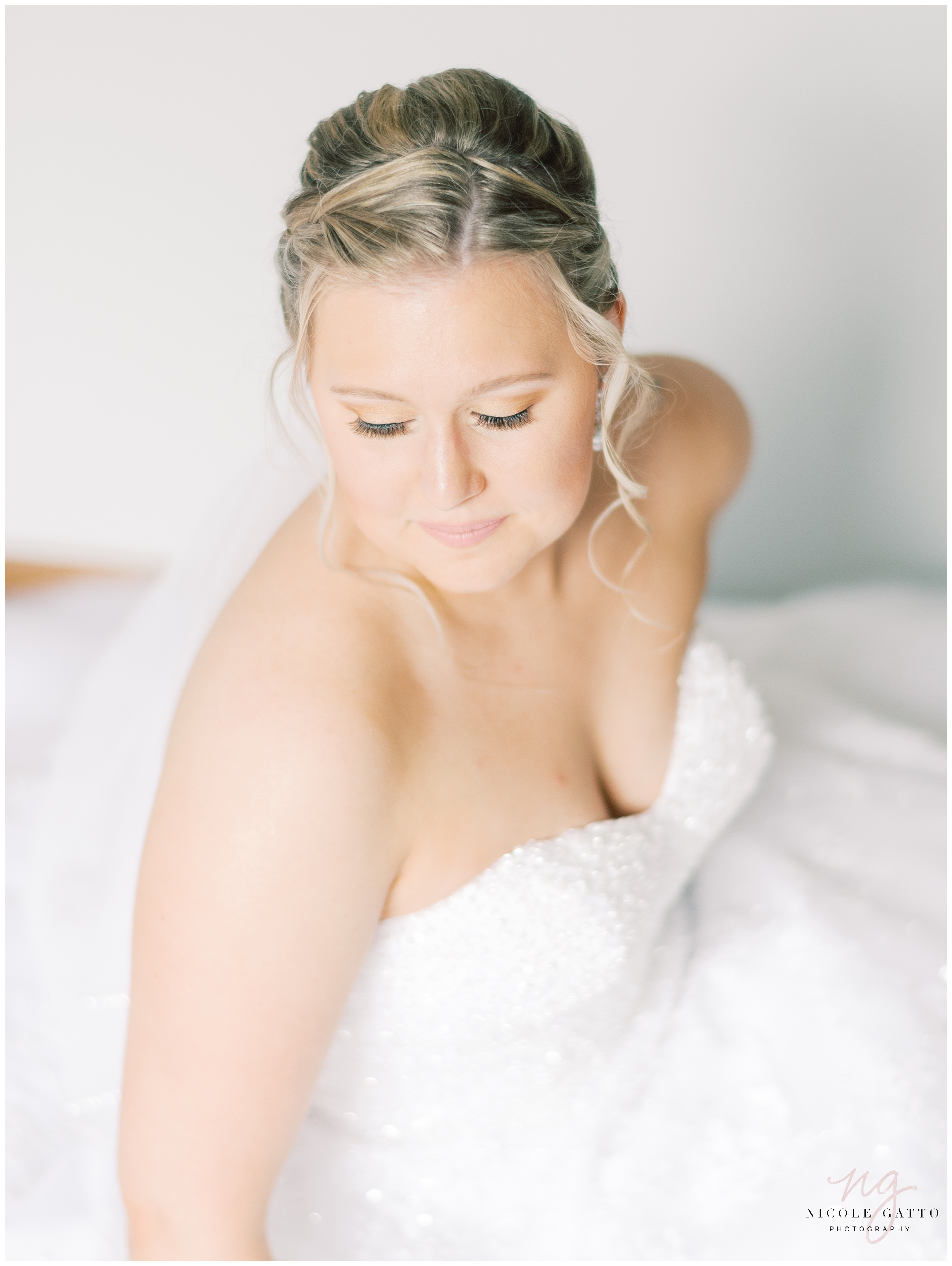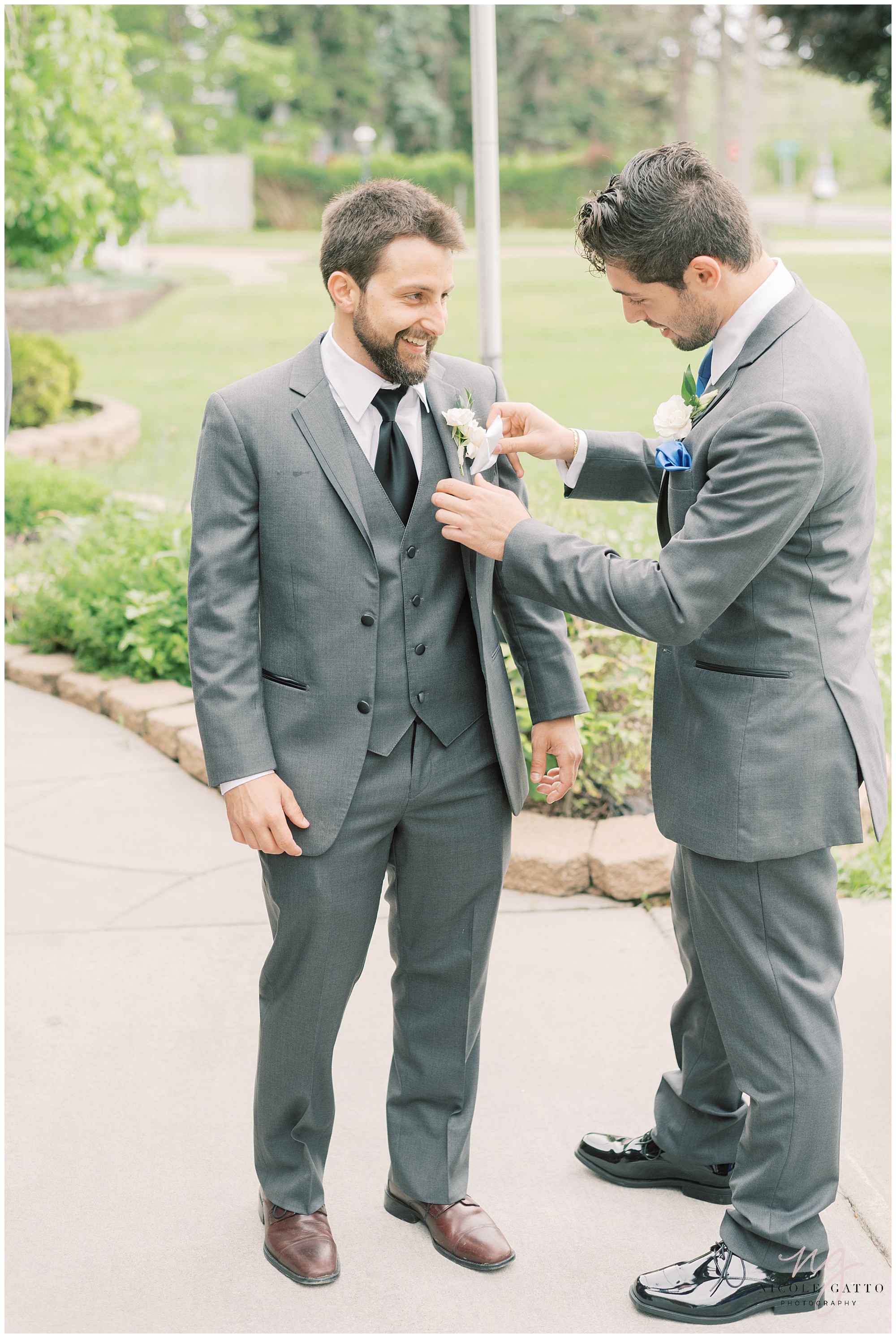 Their wedding at Buffalo Botanical Gardens was beautiful.  The botanical gardens is one of my favorite spots for outdoor ceremony locations in Buffalo!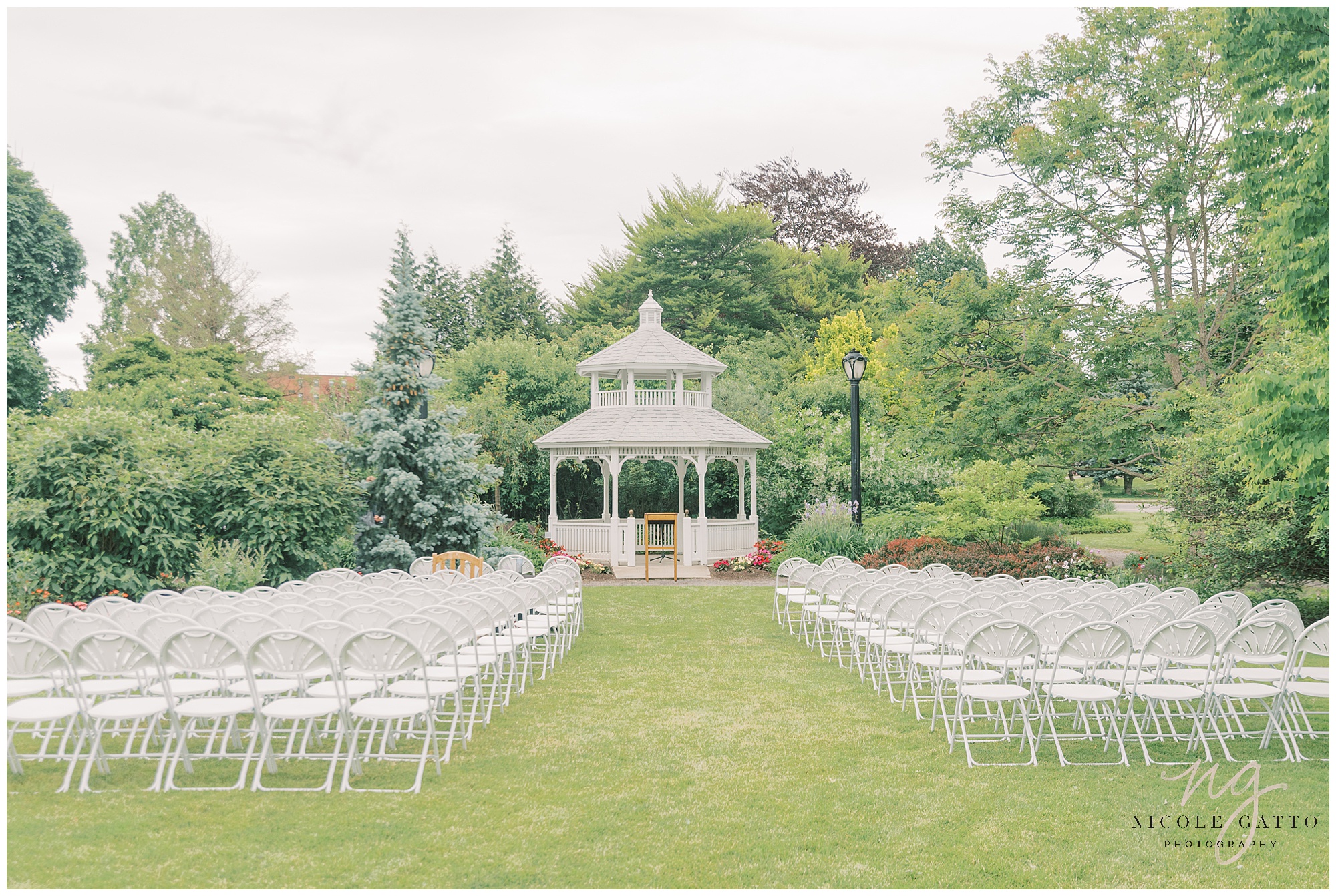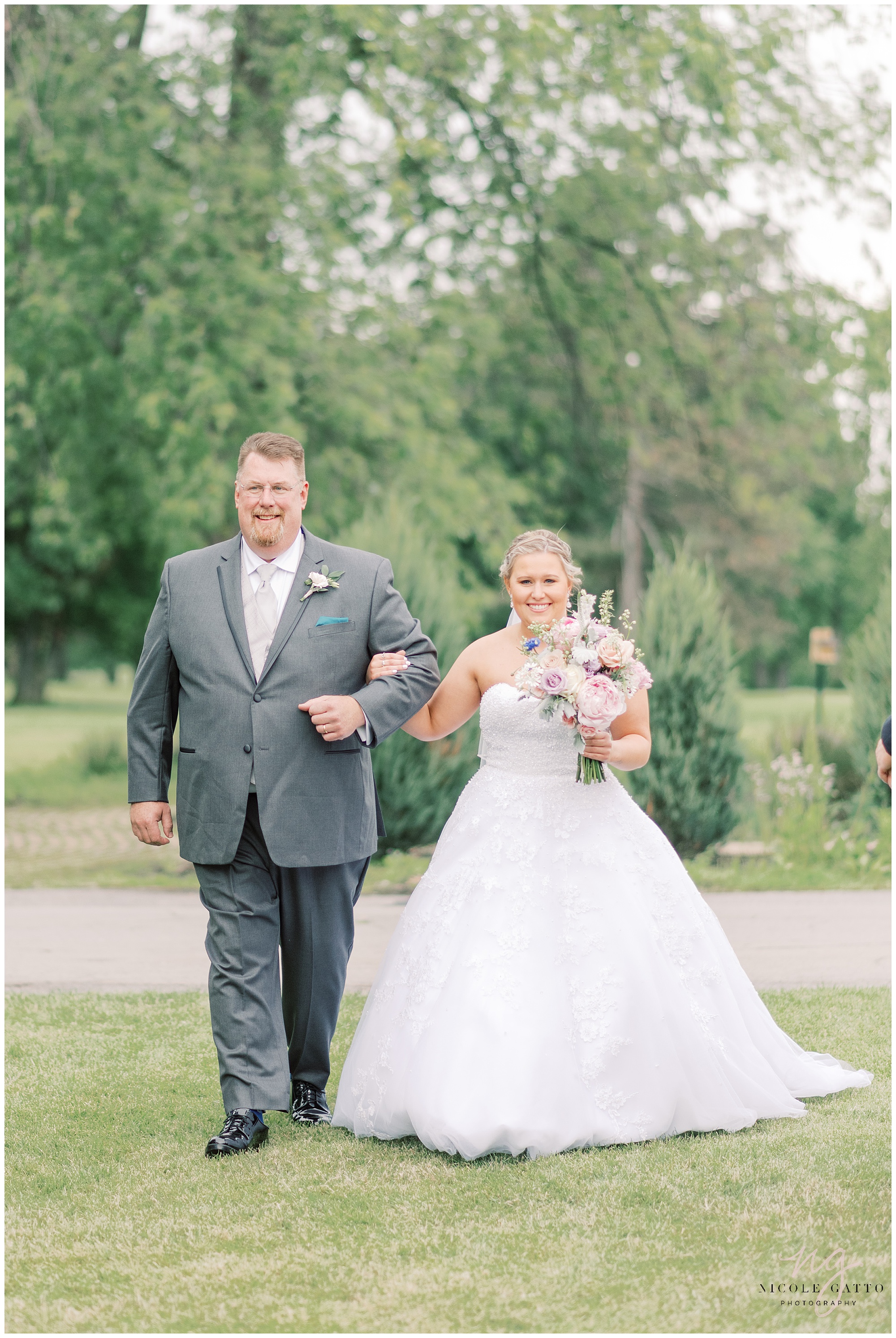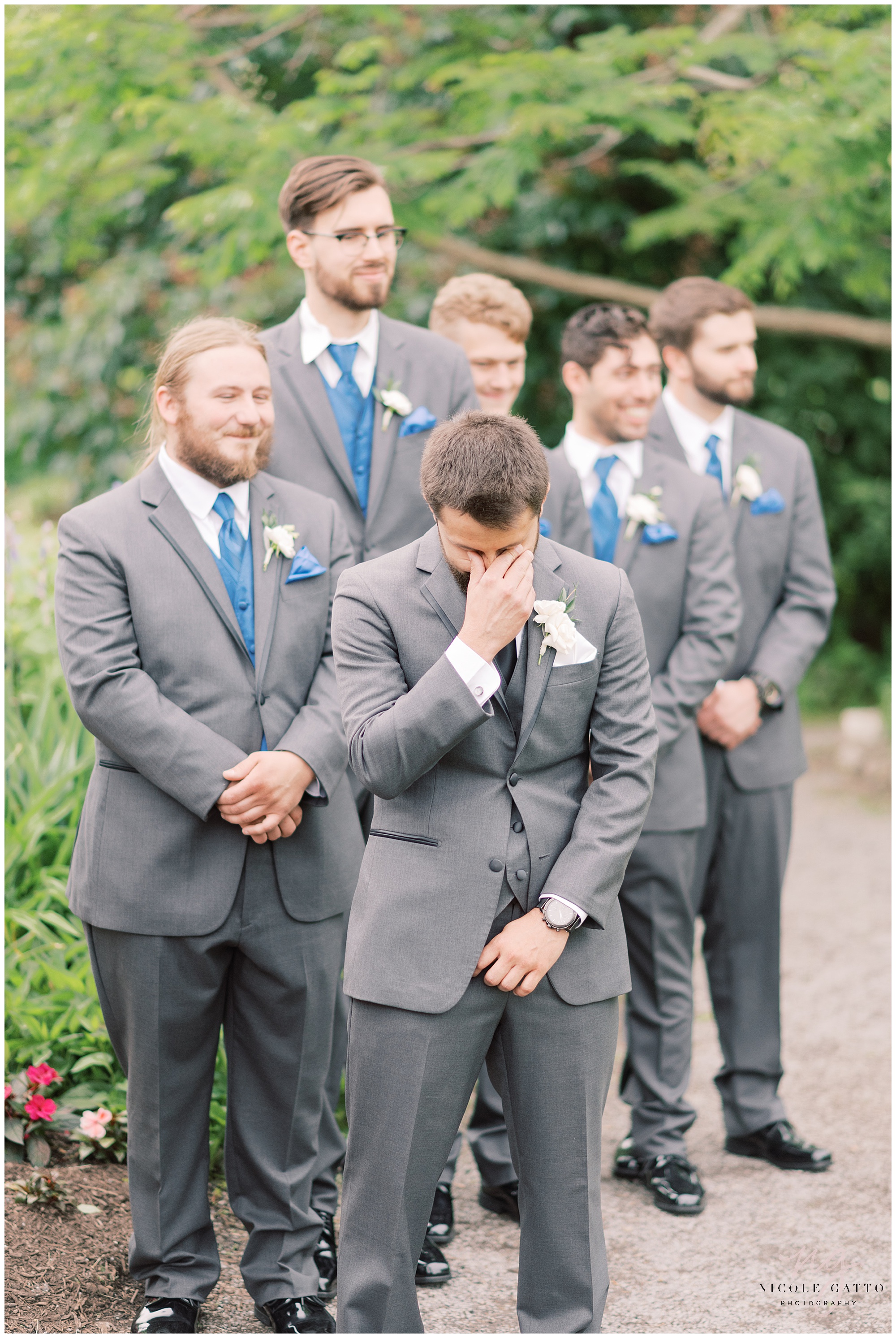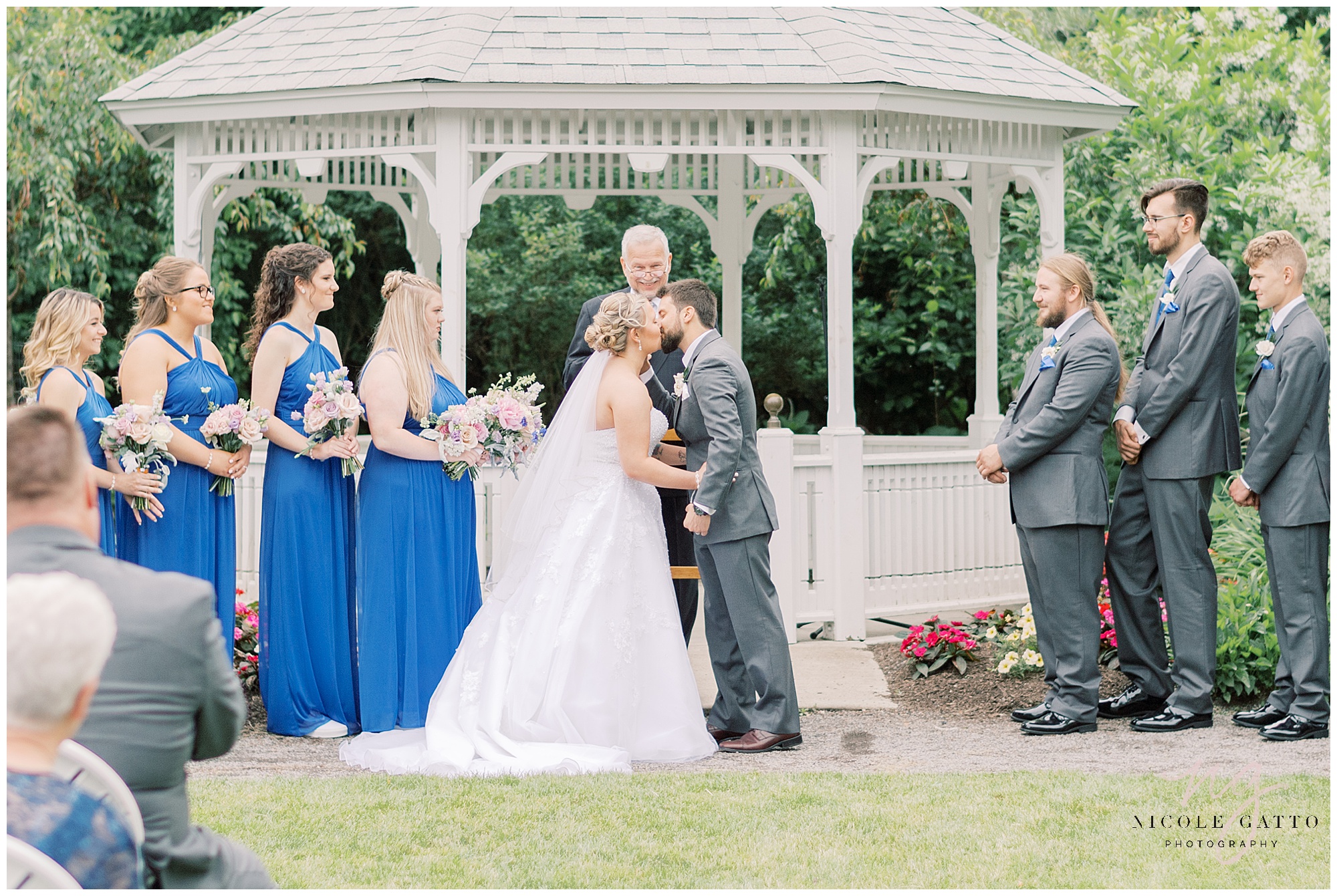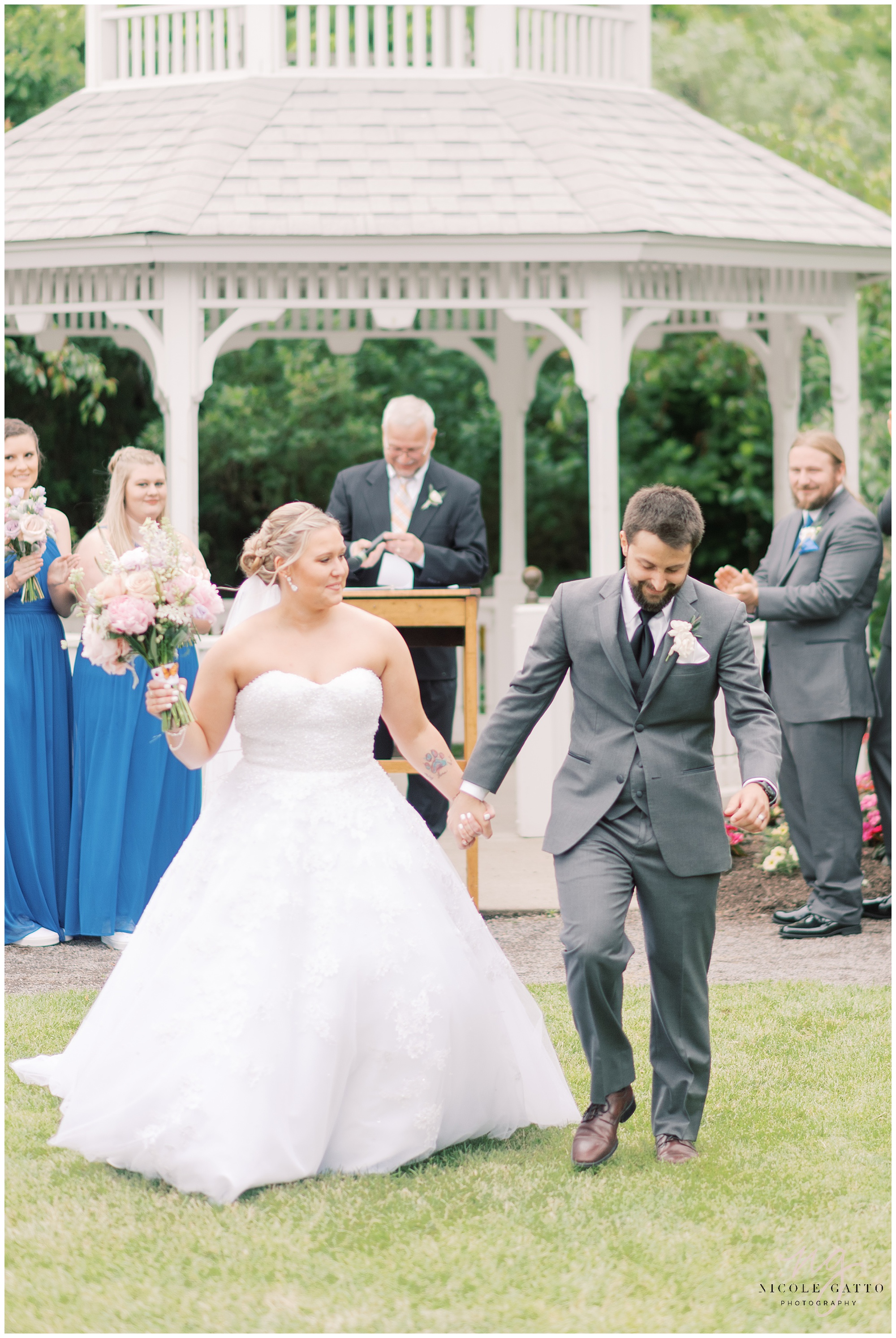 Their sweet puppy Luna was the flower pup, with her amazing floral garland.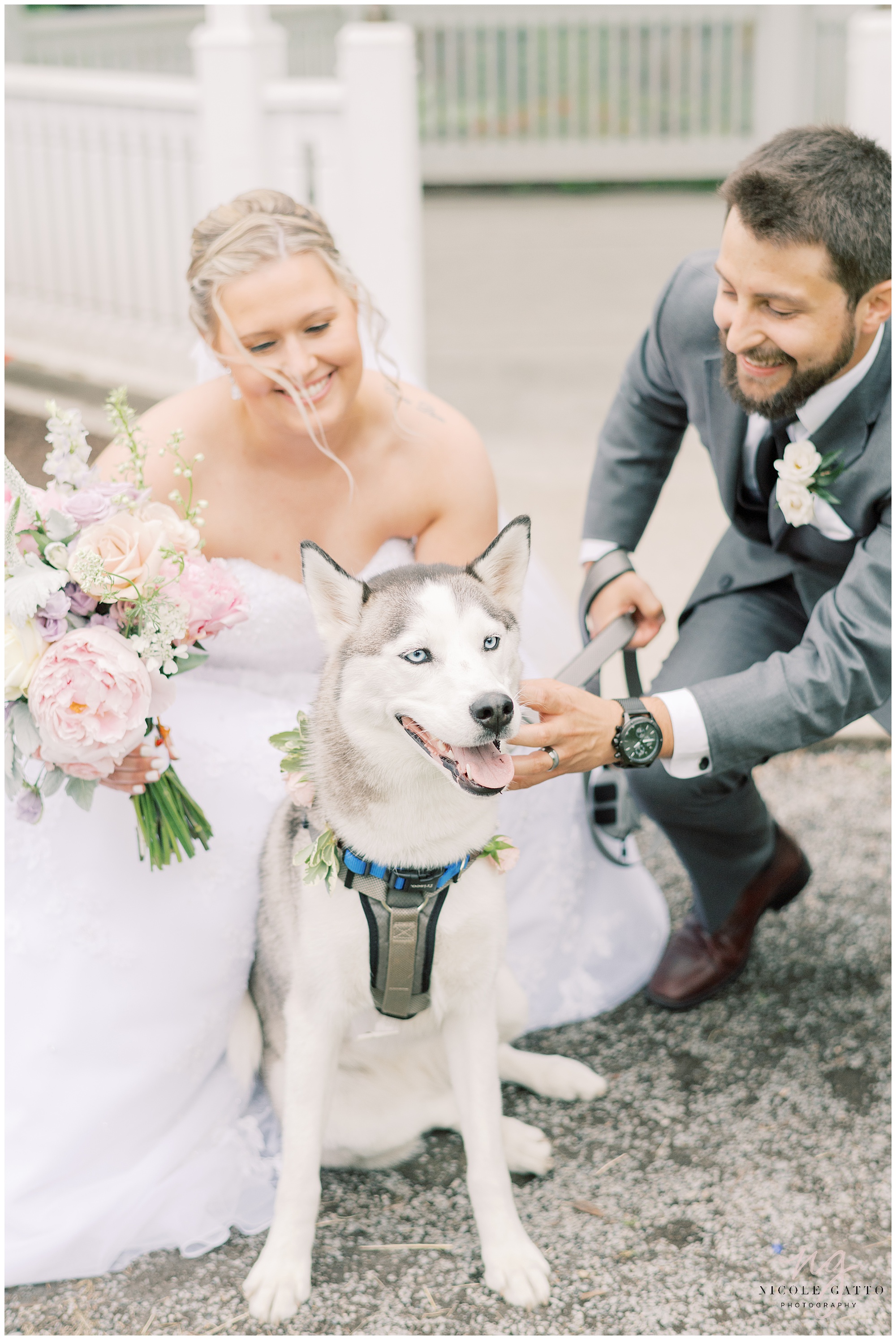 We had 3 hours for portraits for them, so we had a lot of choices when it came to locations. The weather was super iffy so we stayed at the botanical gardens for a while just in case it started to rain!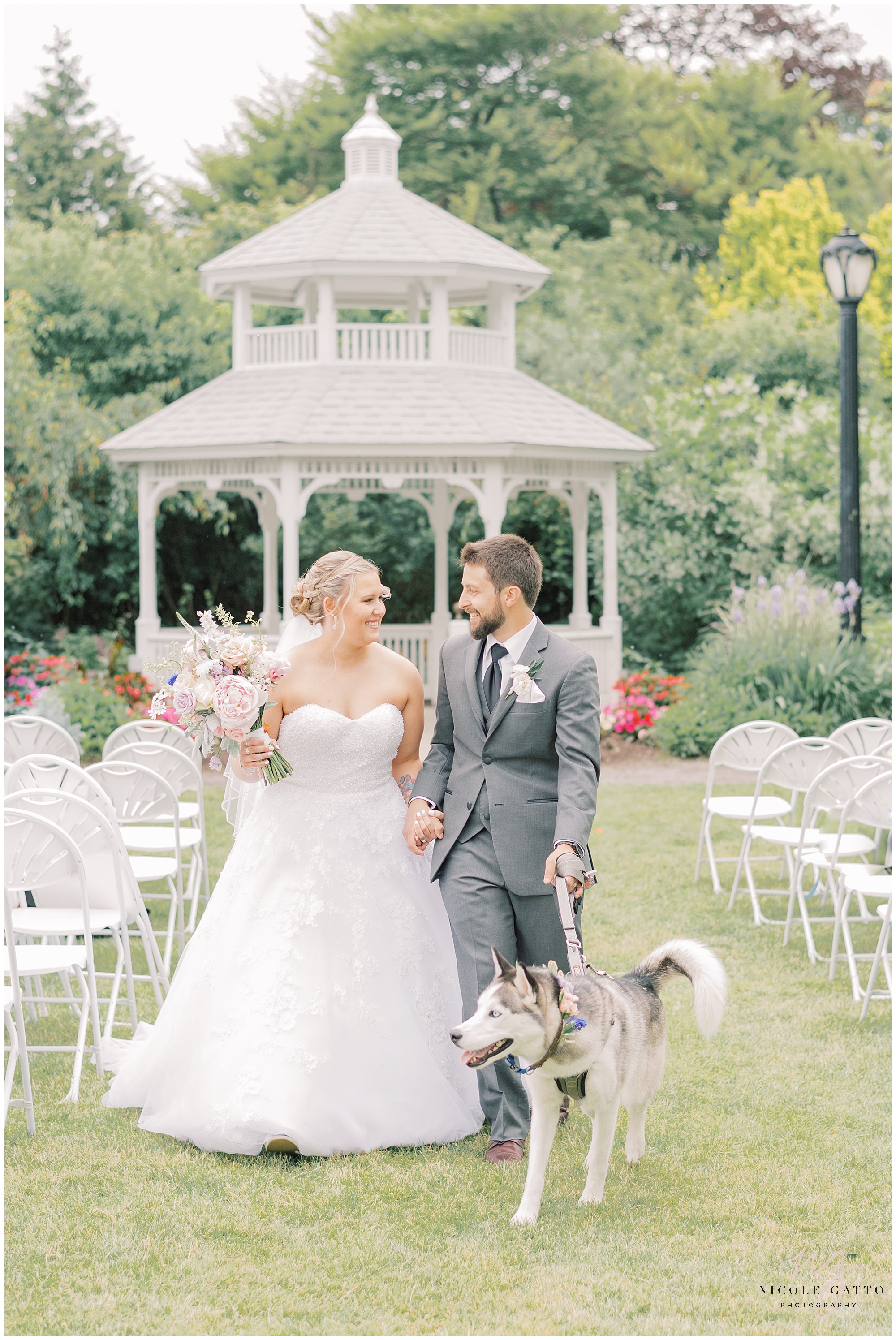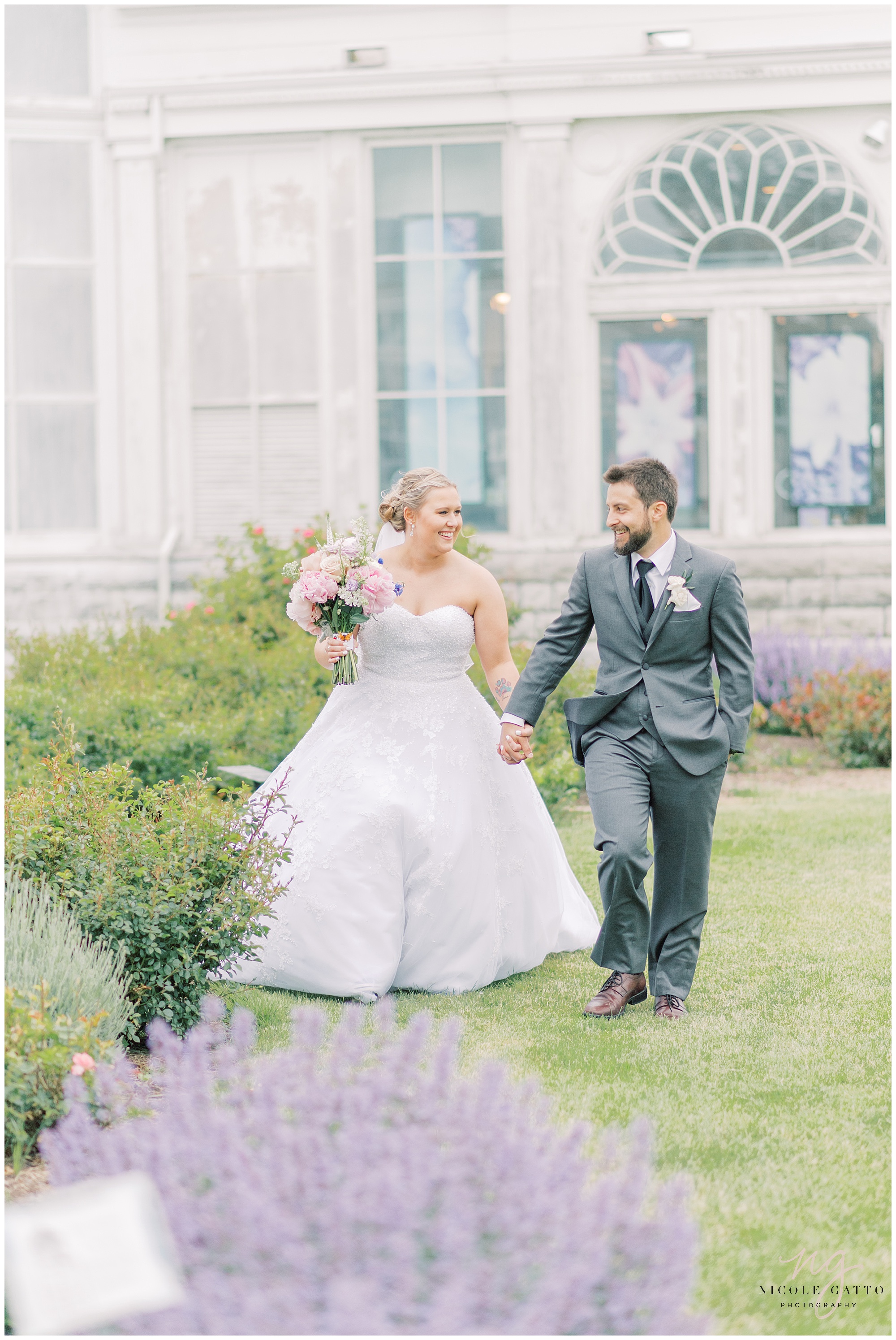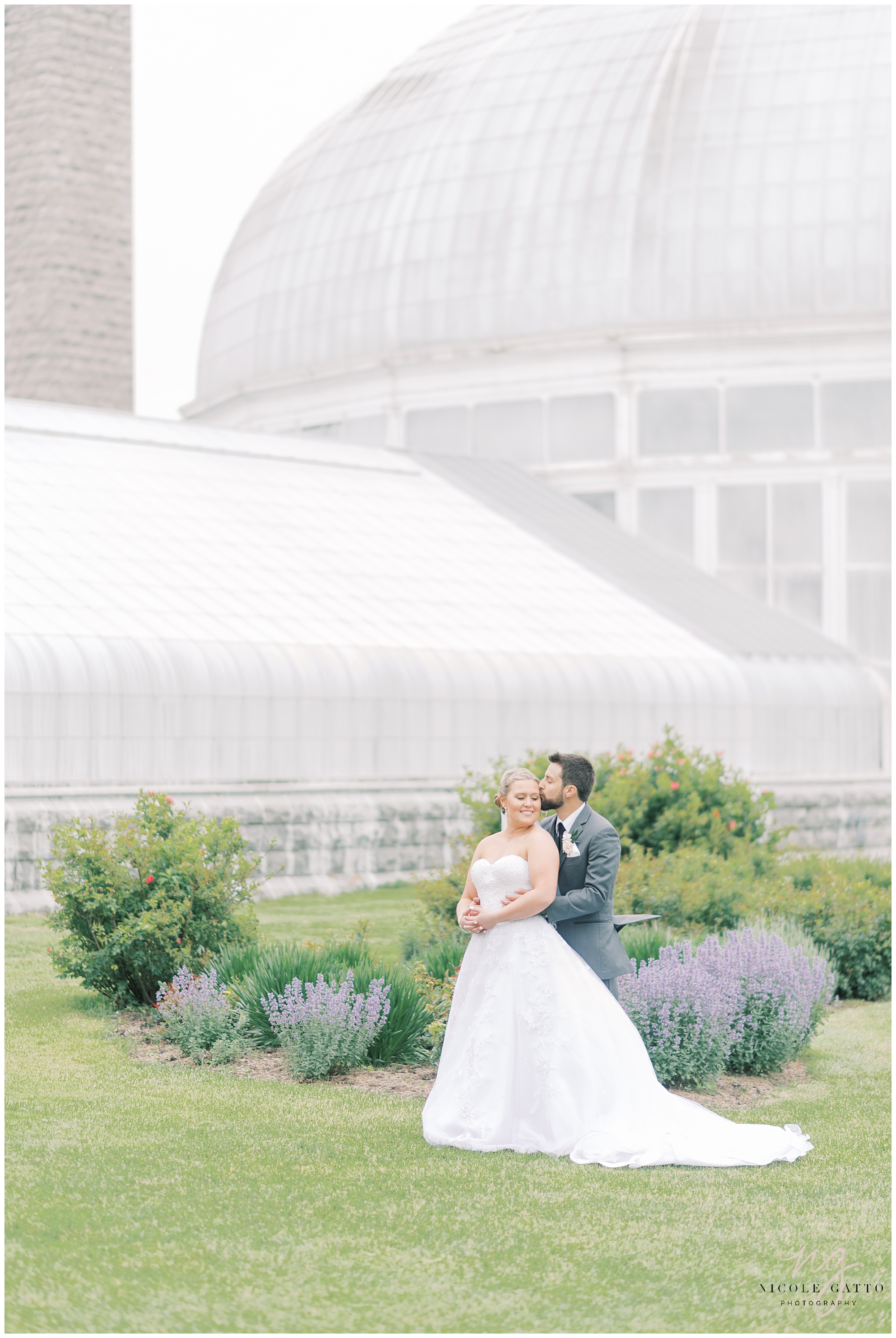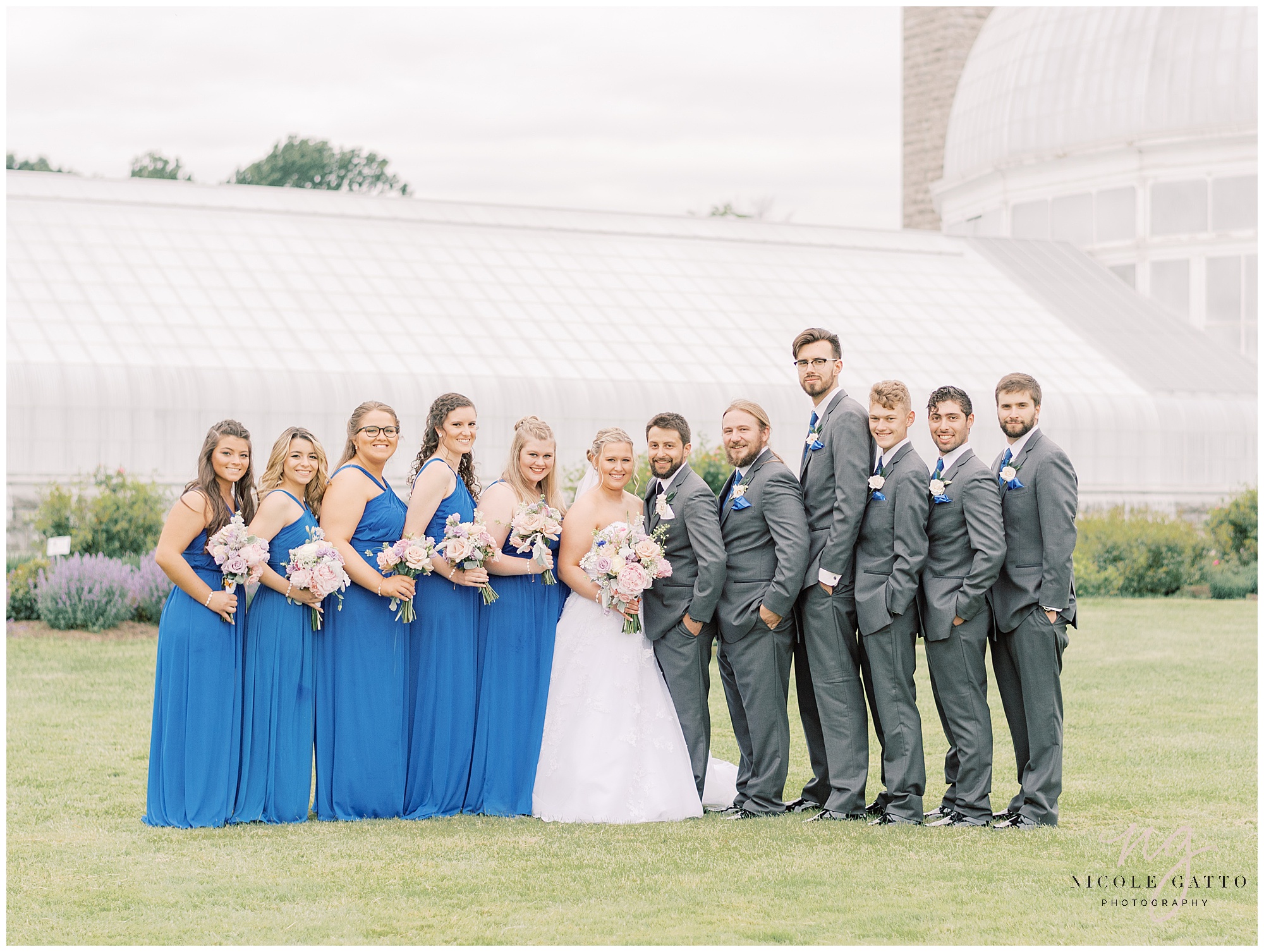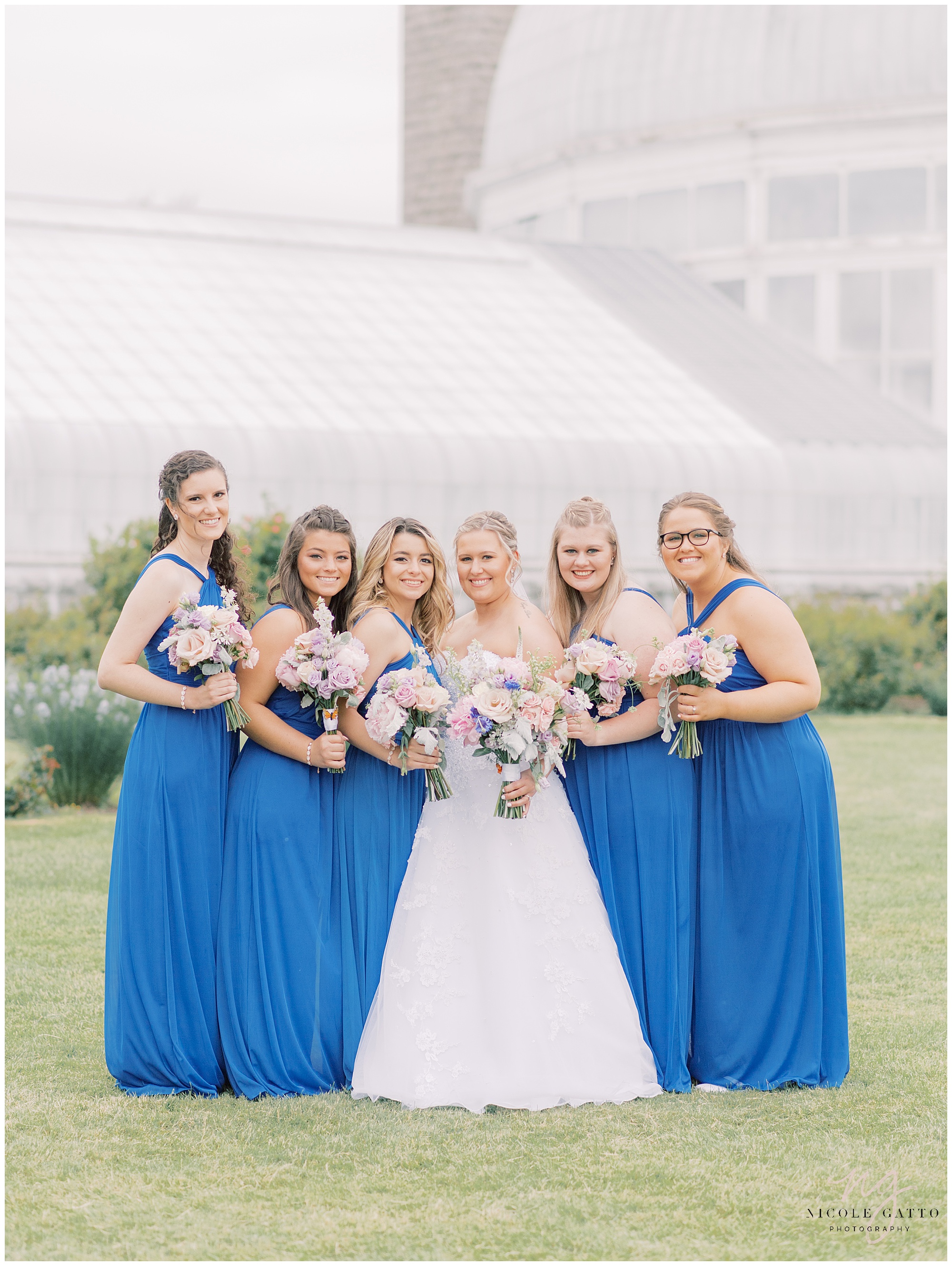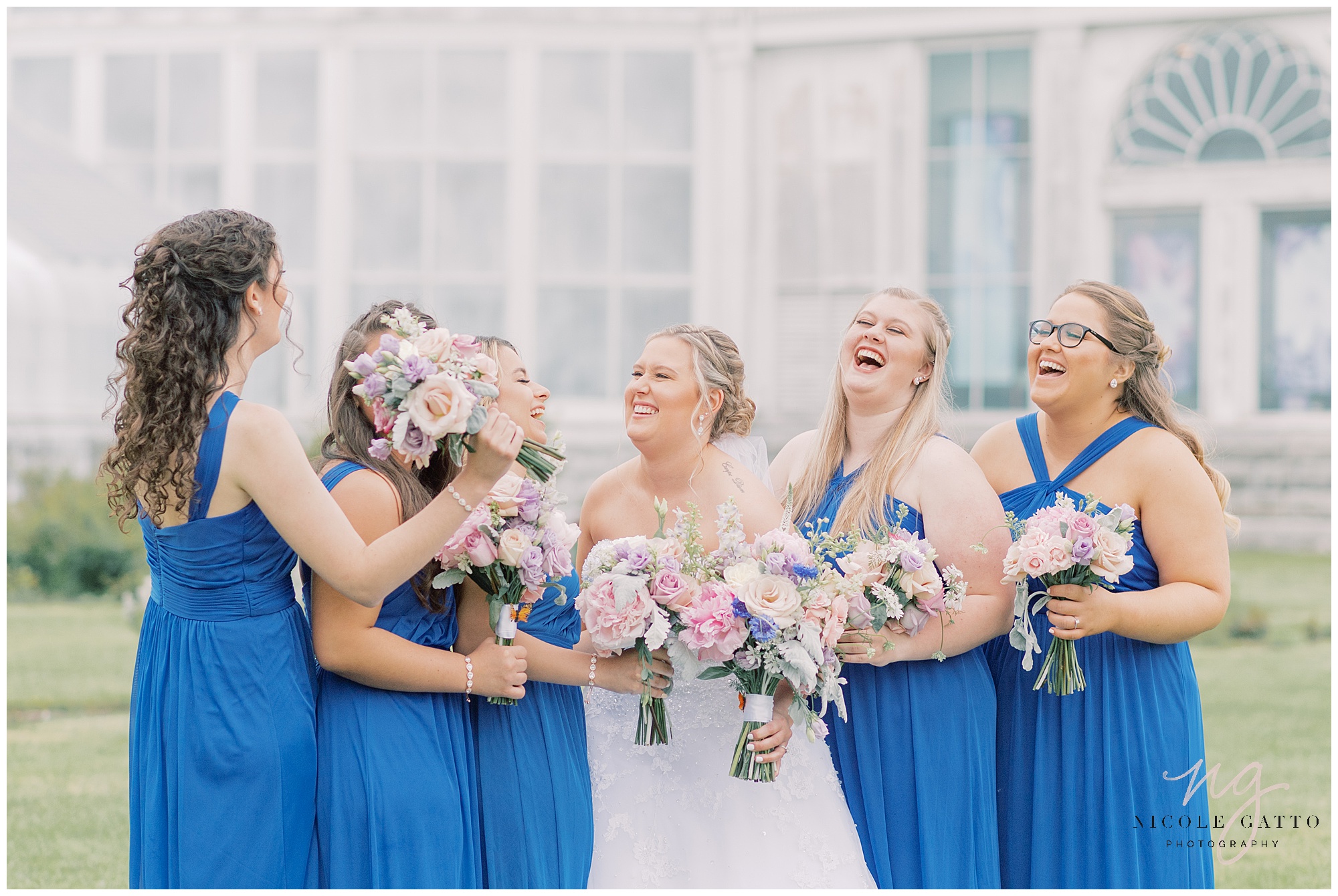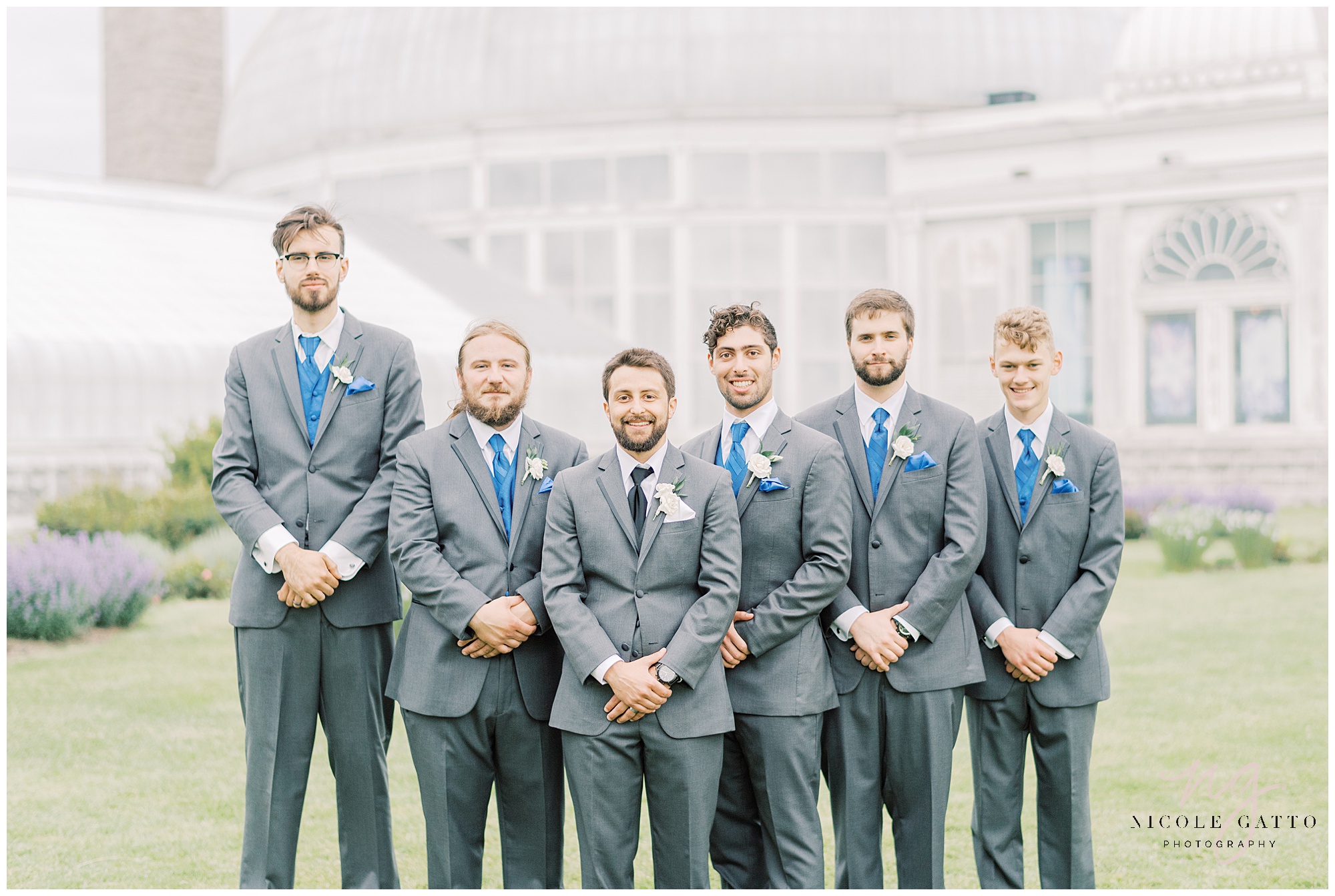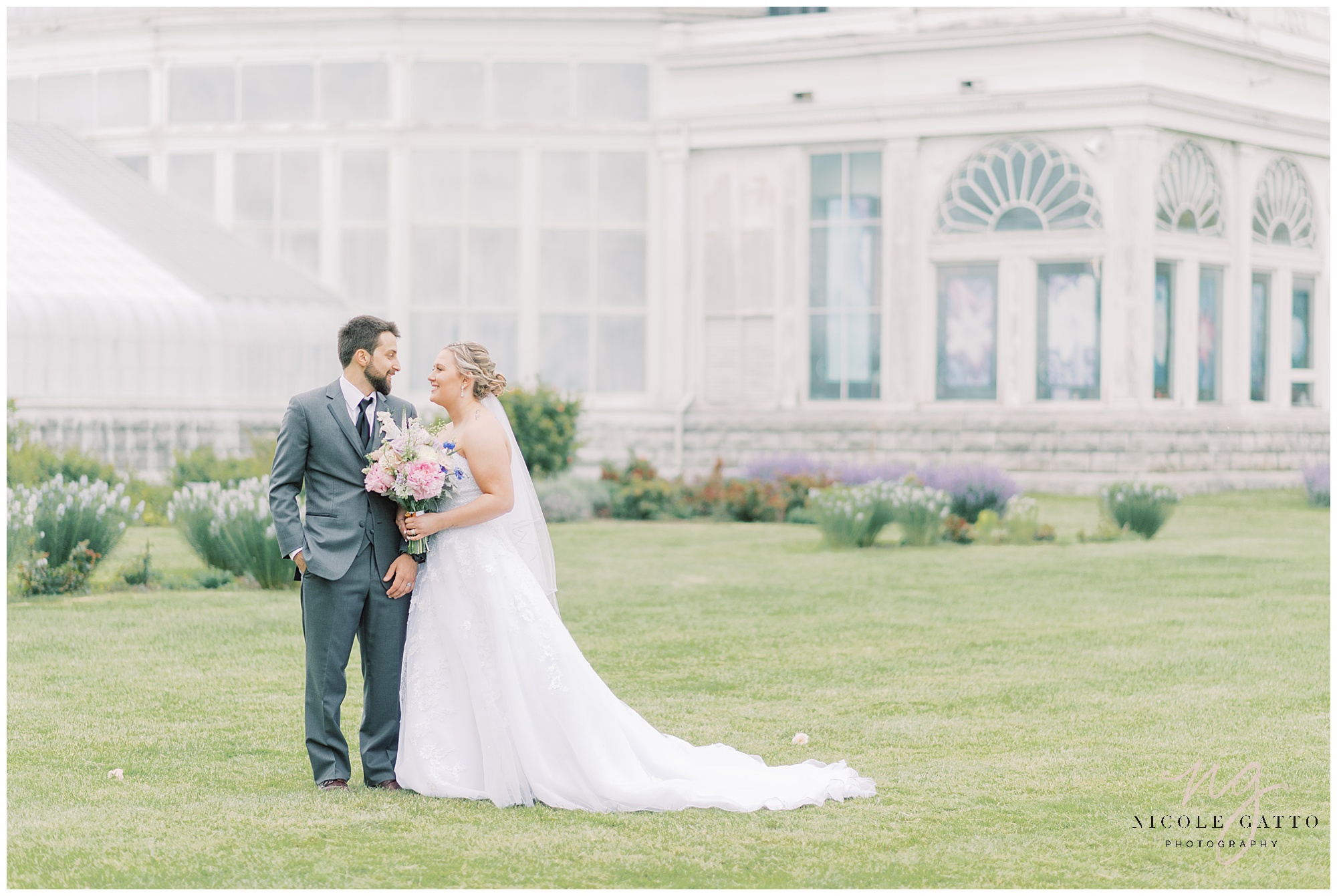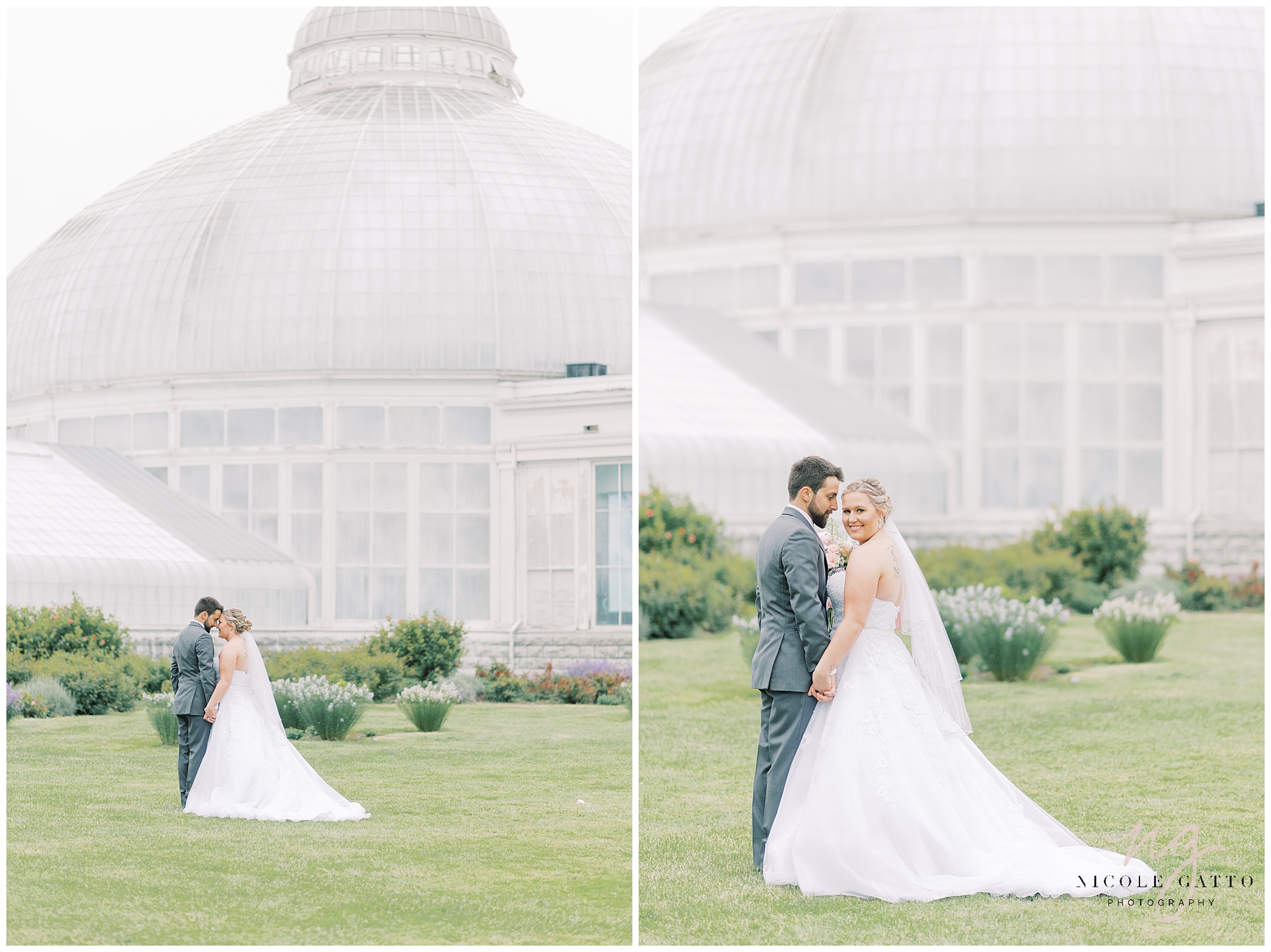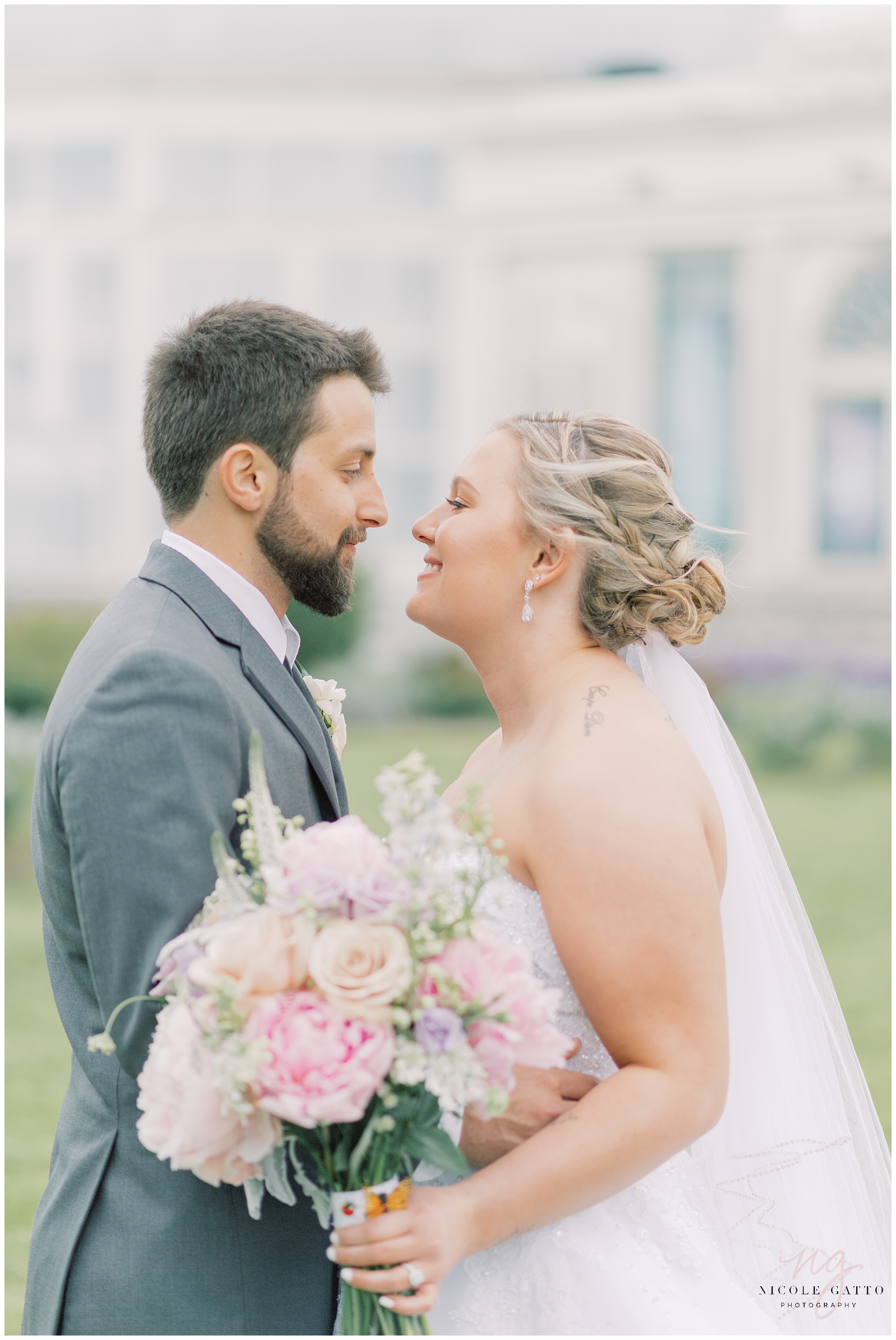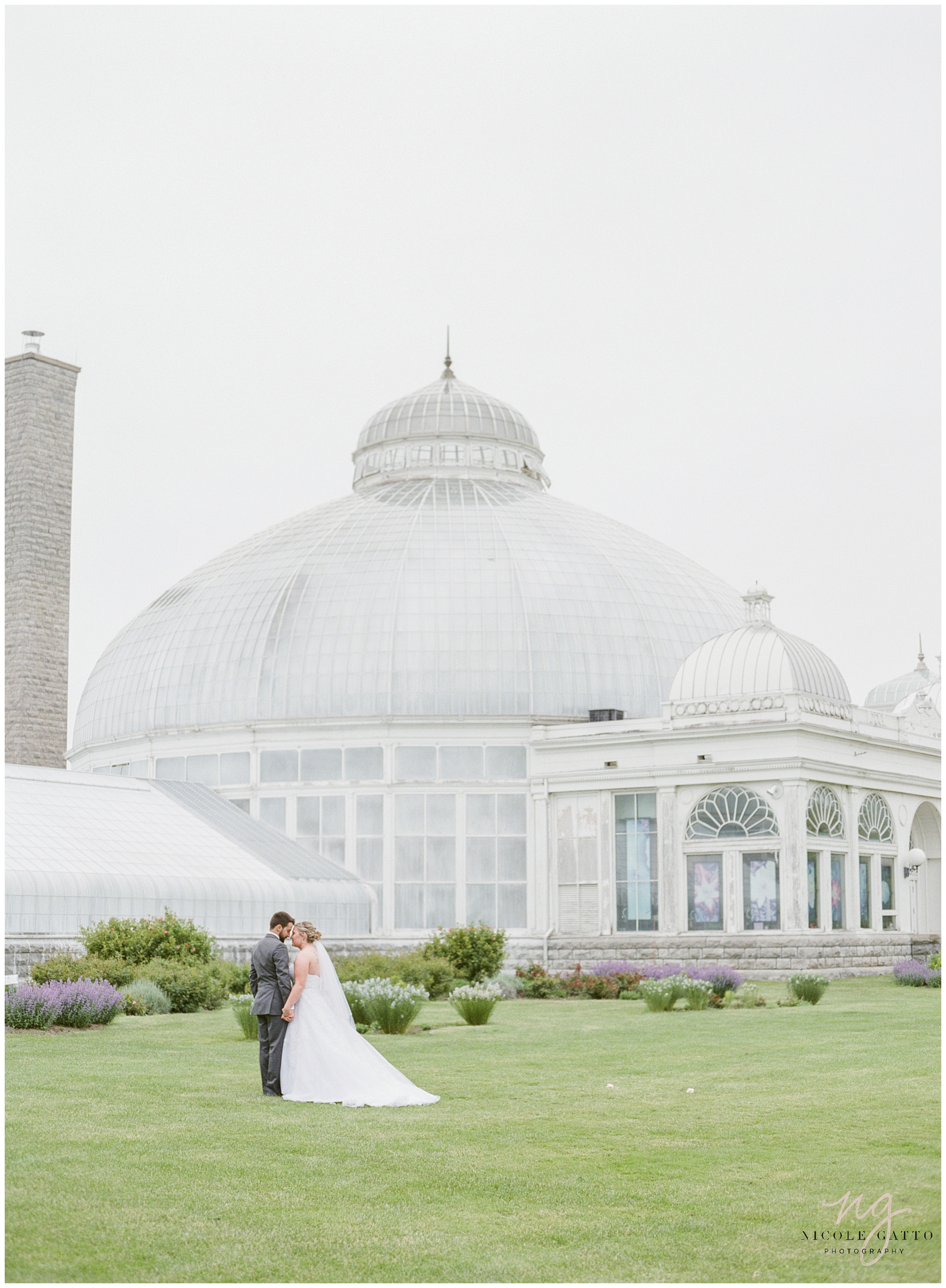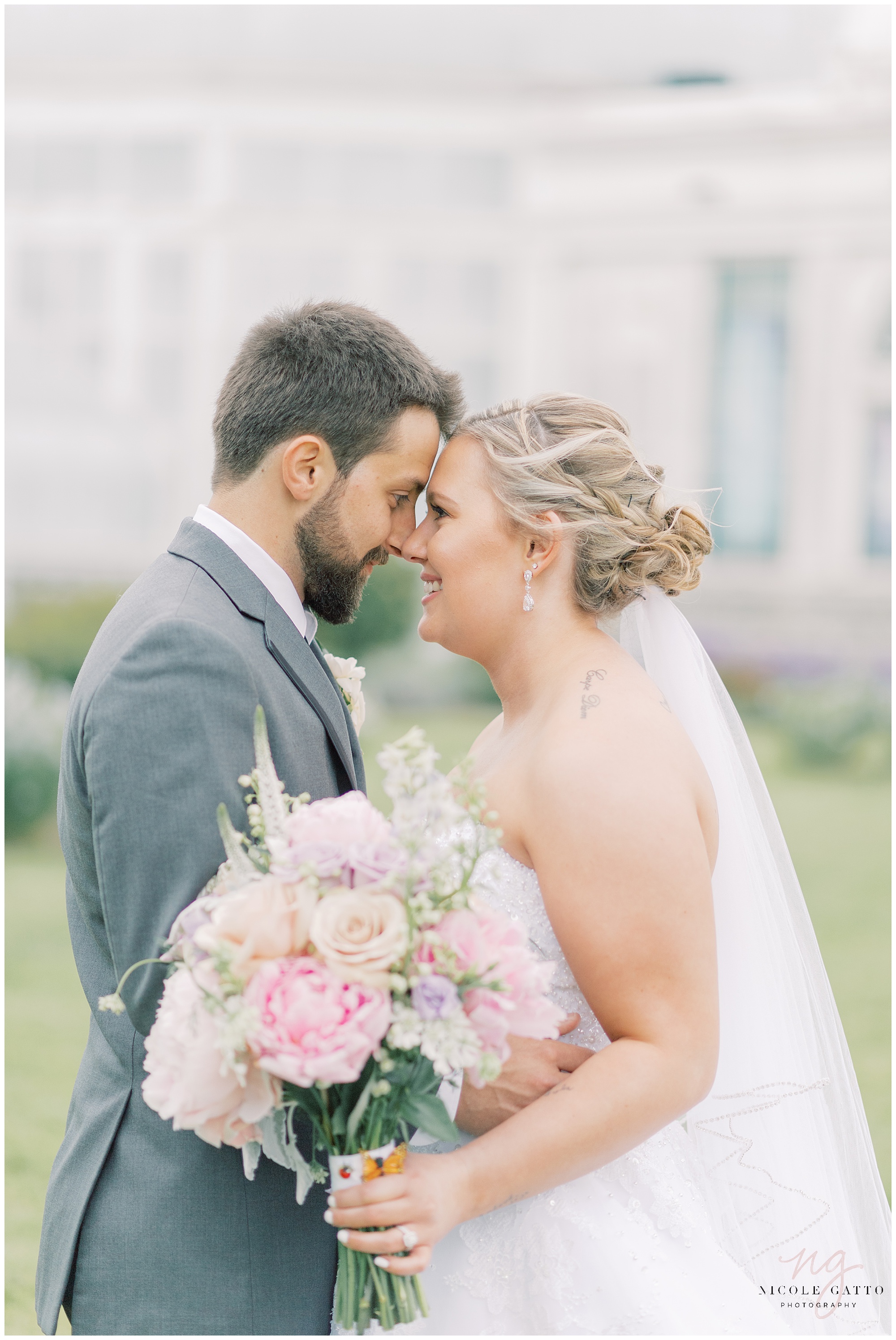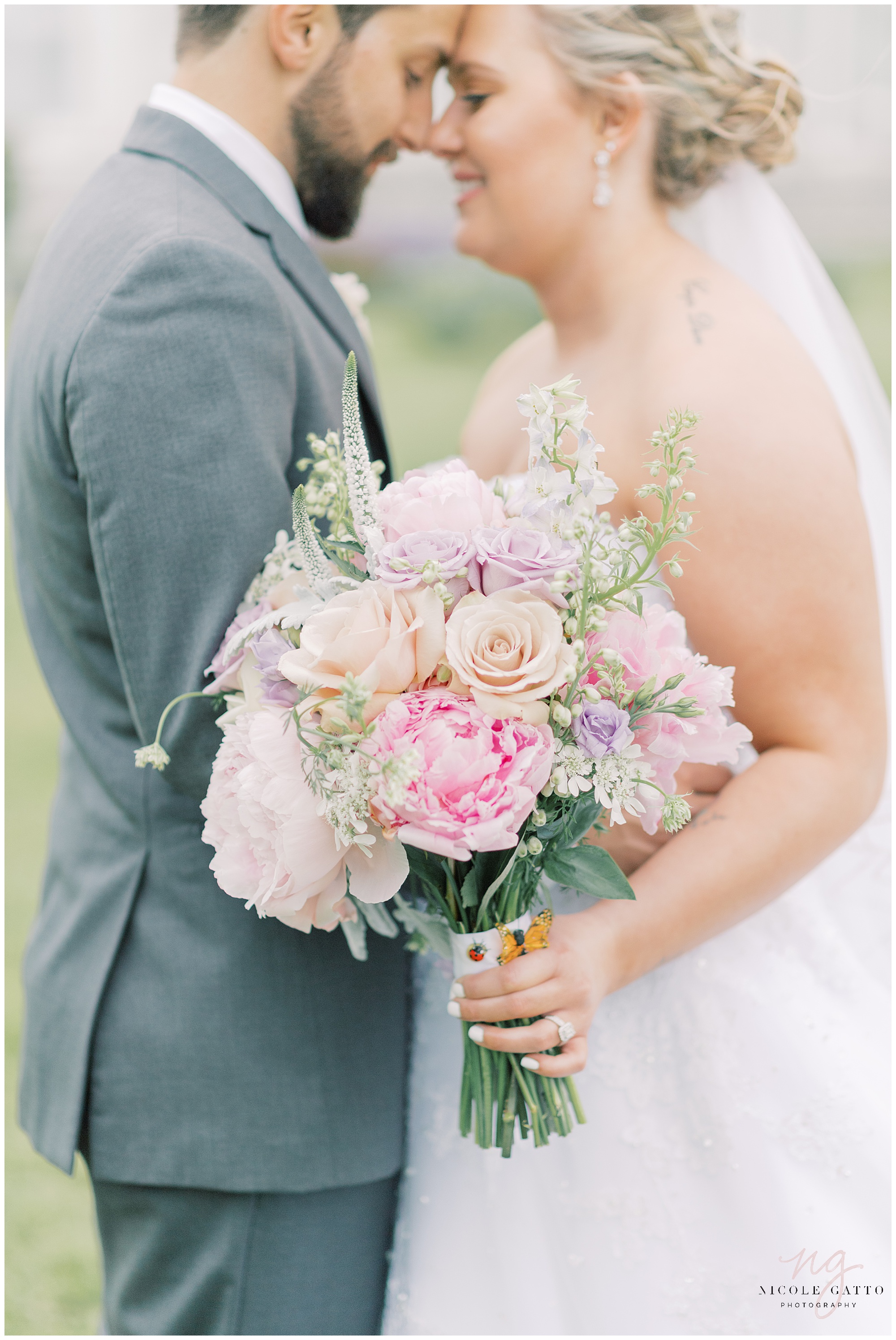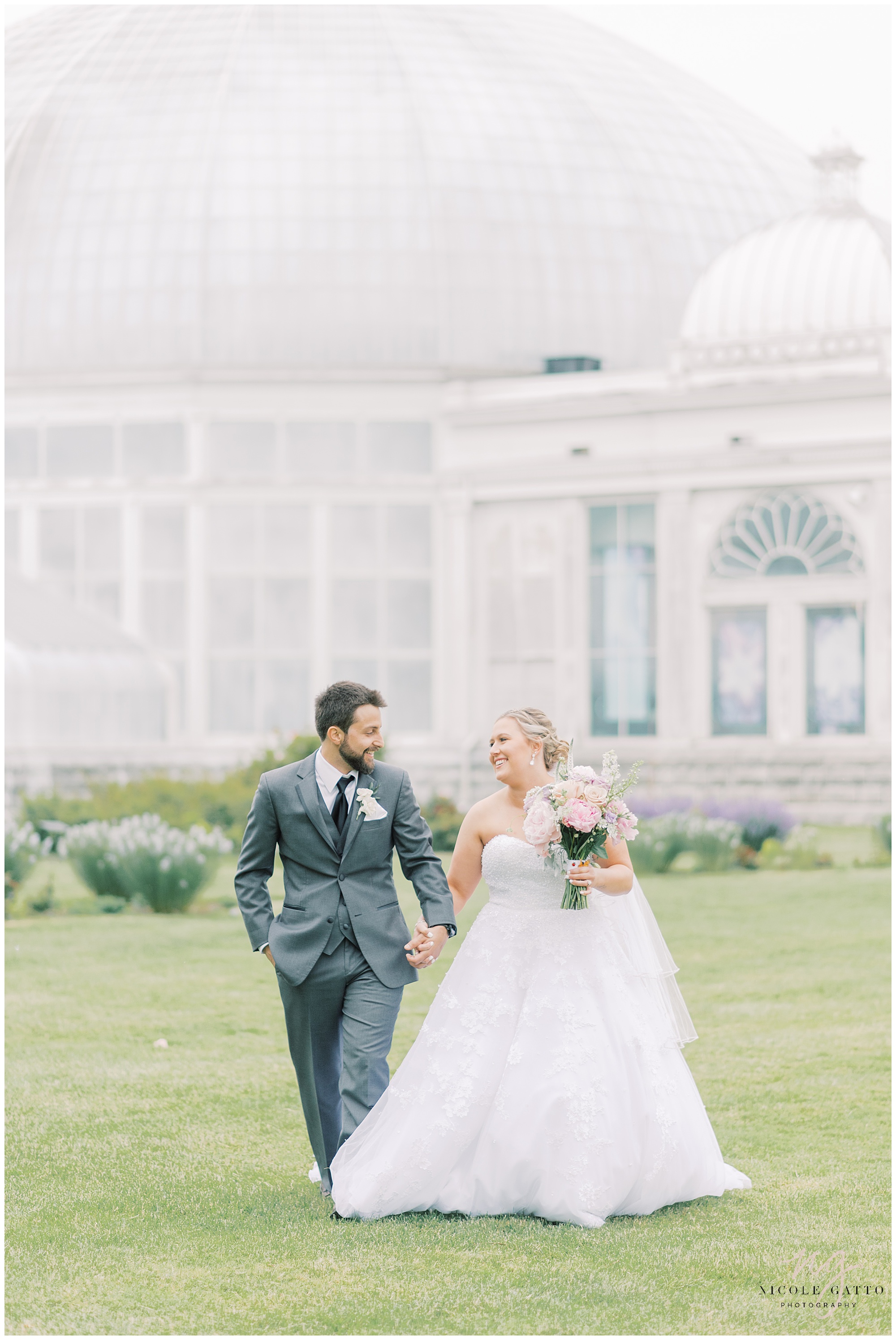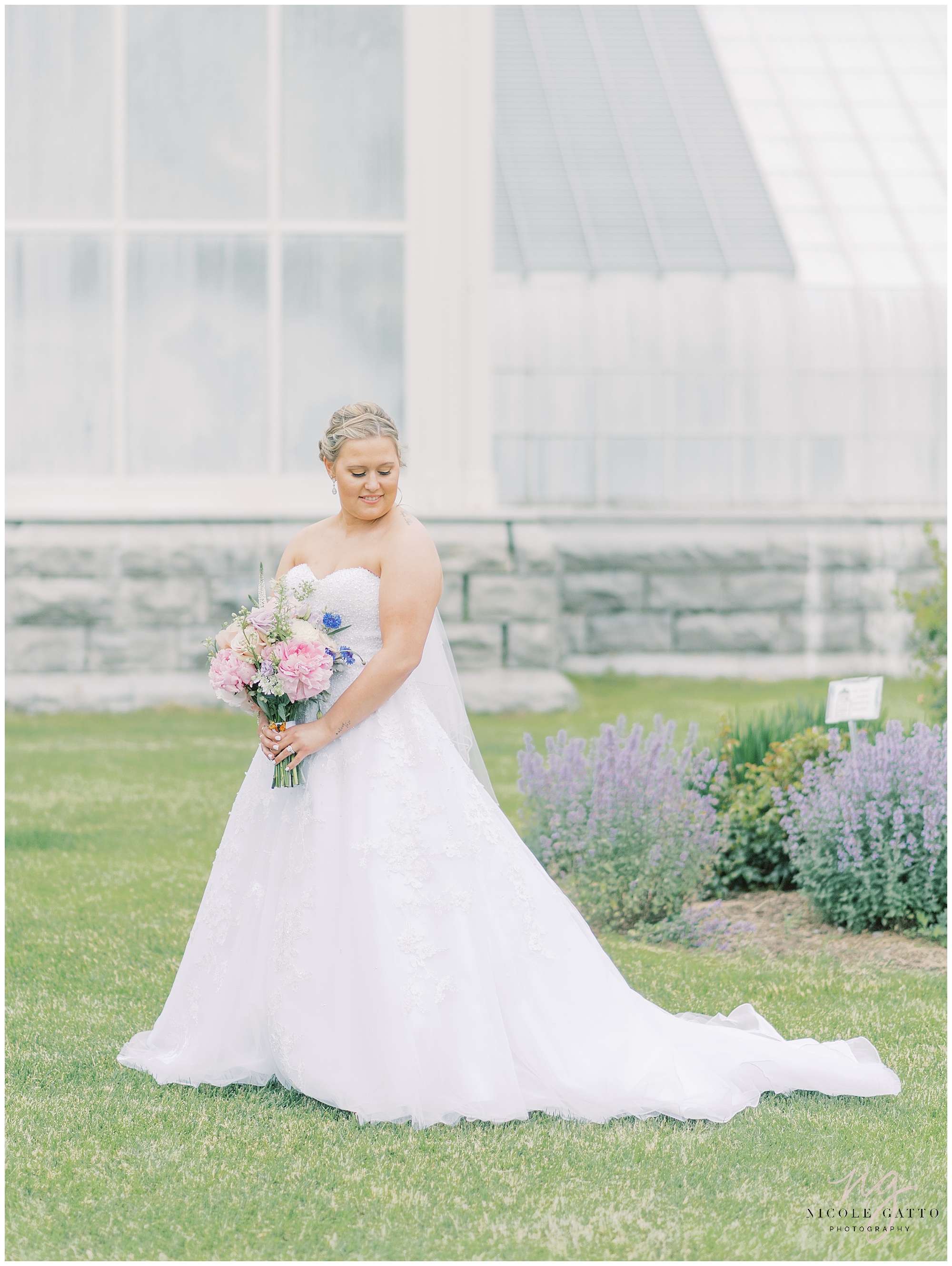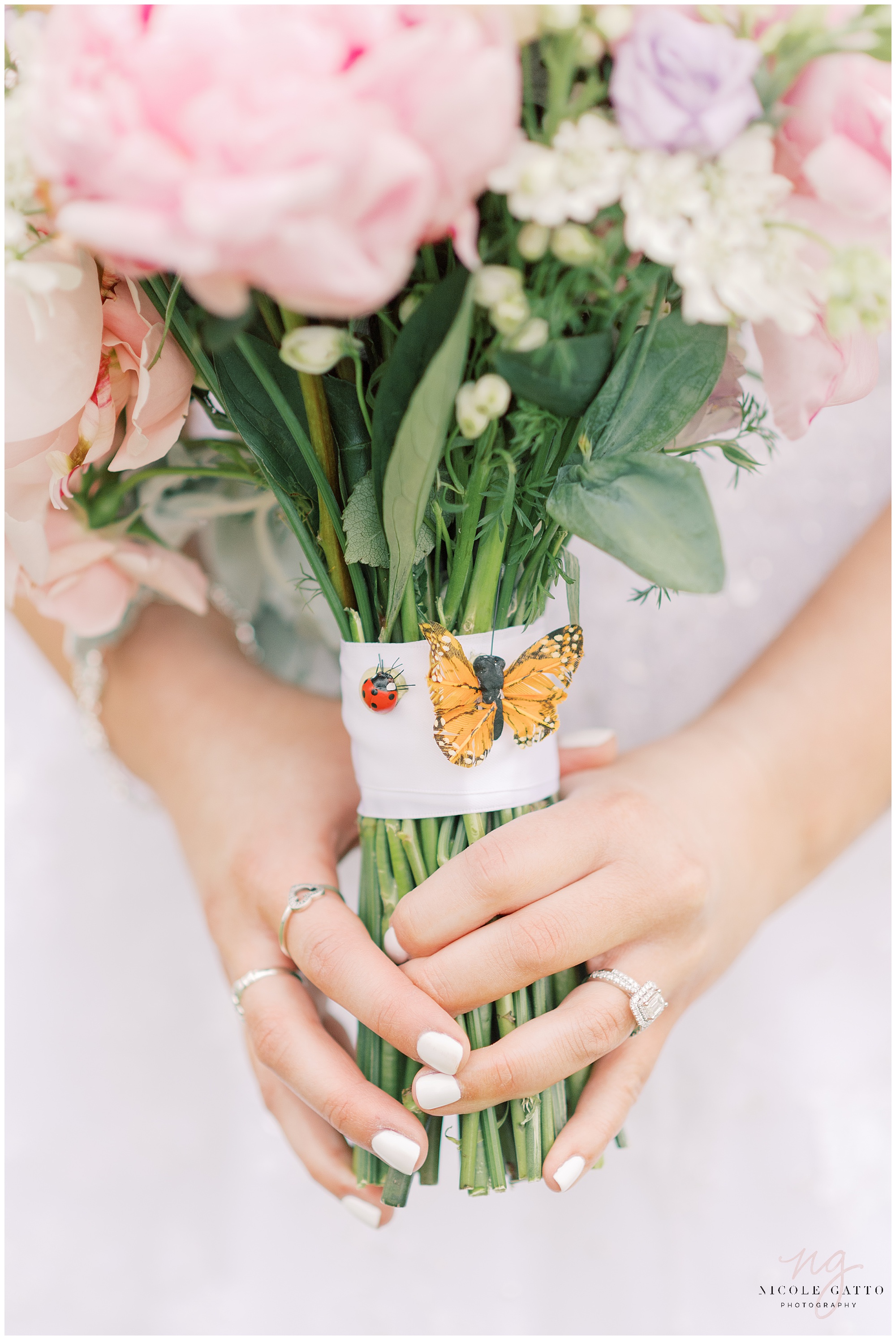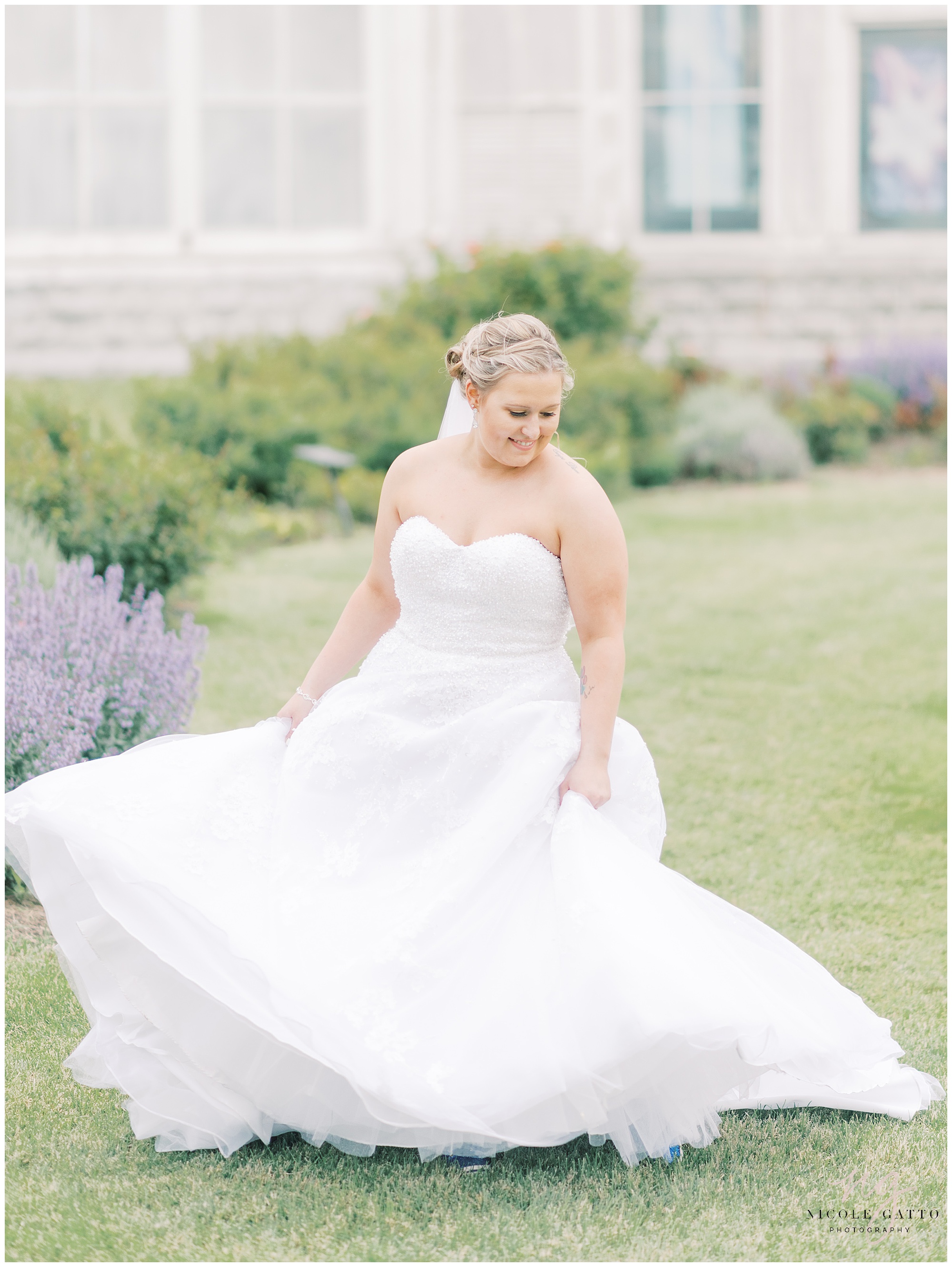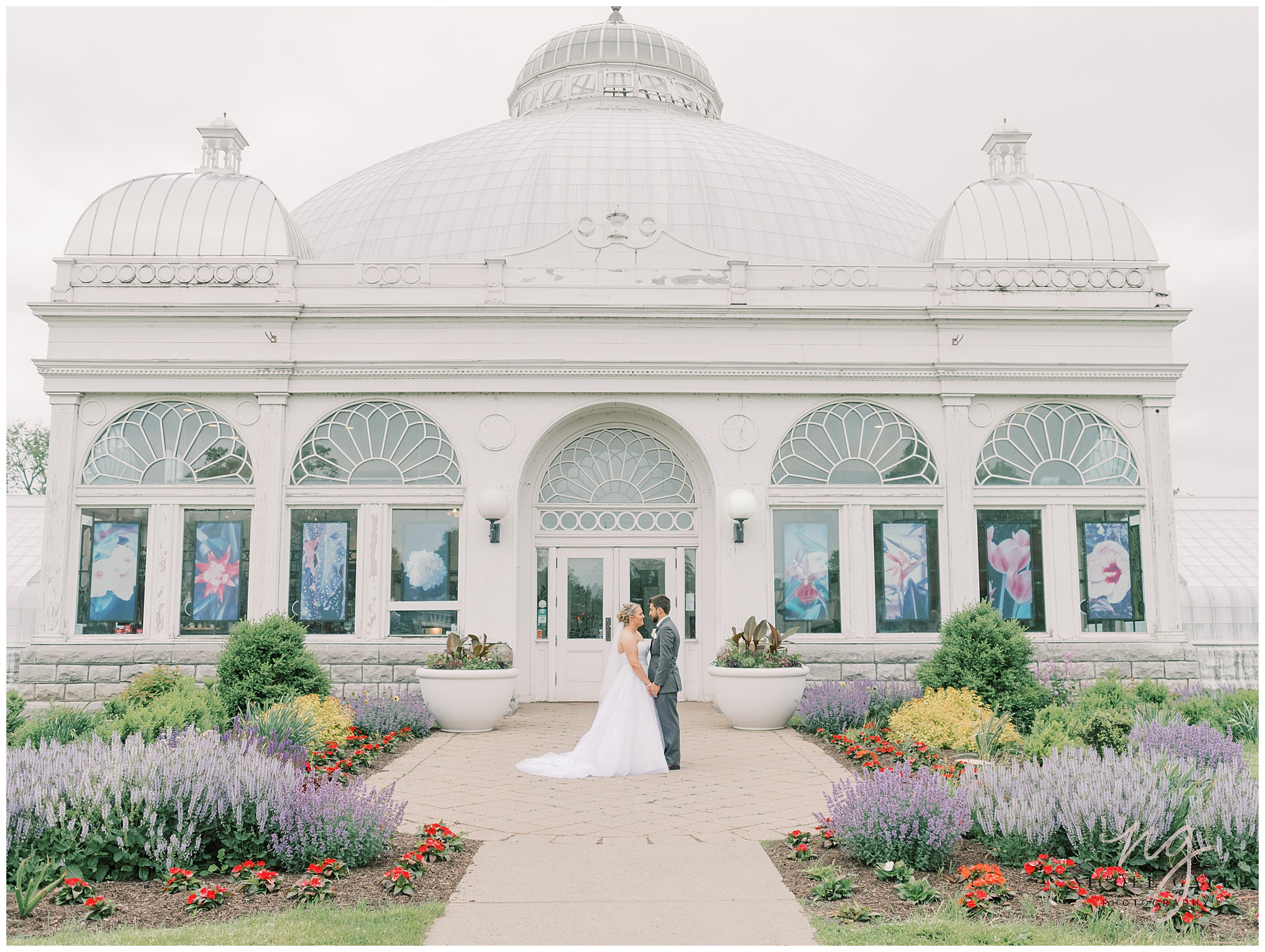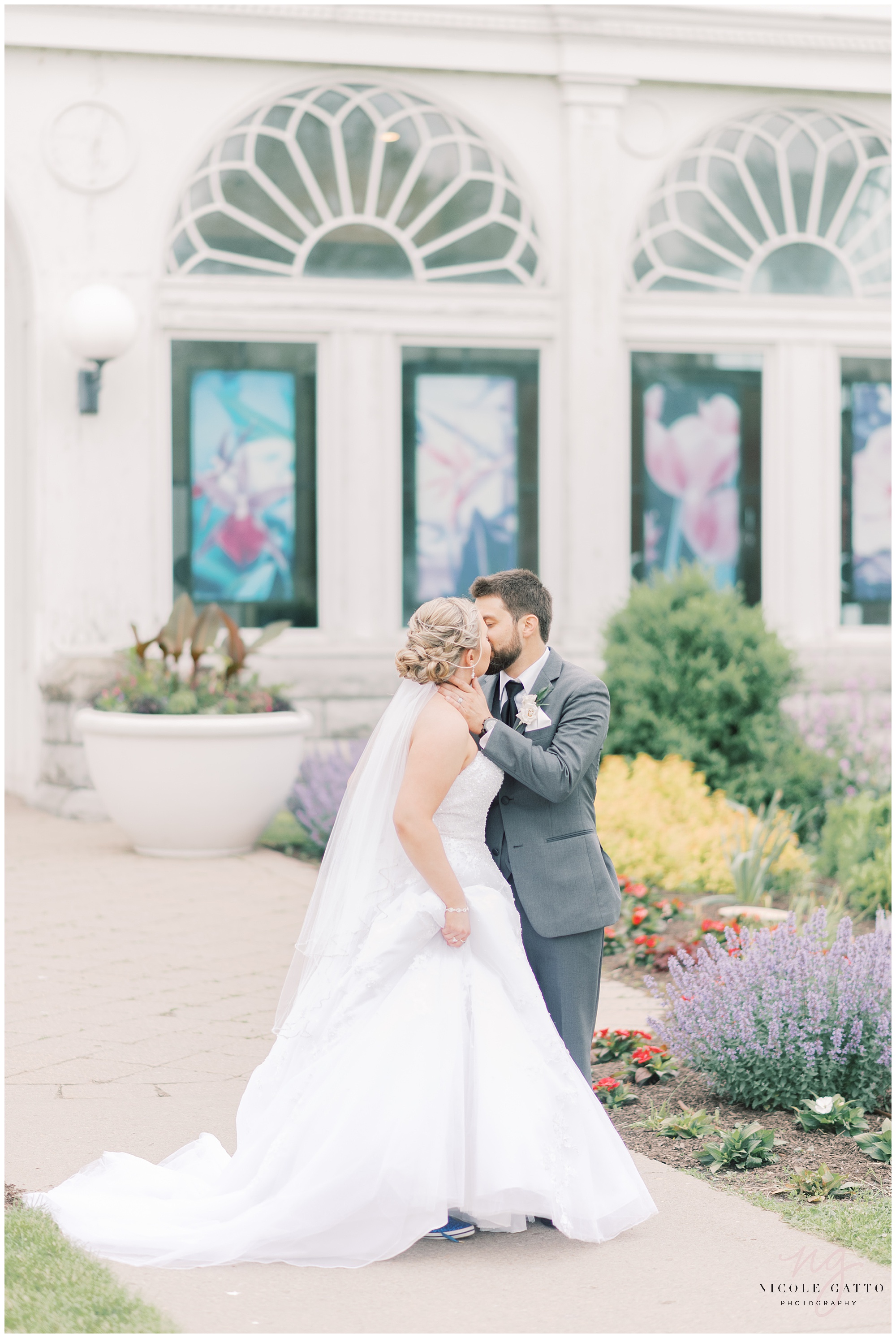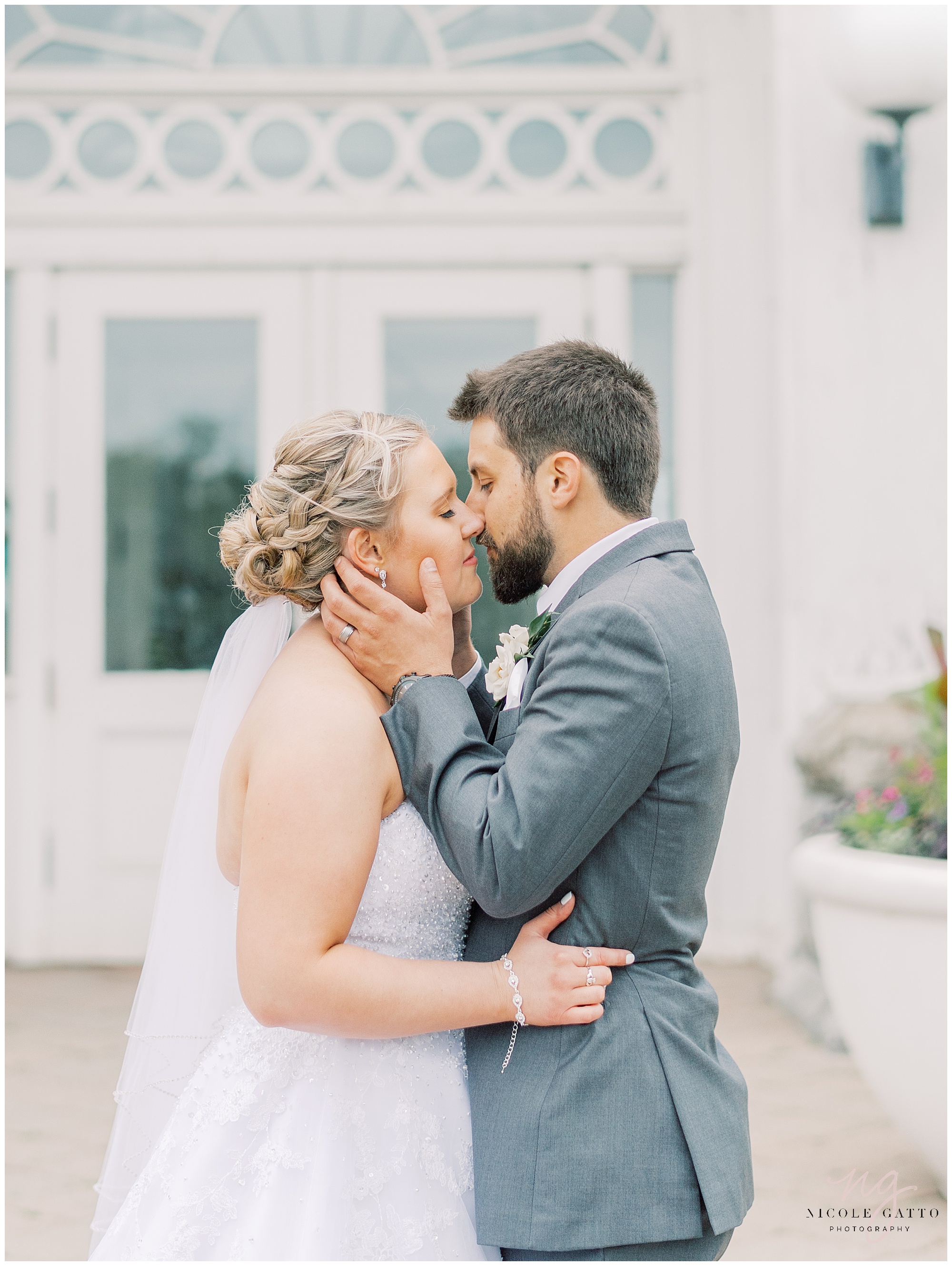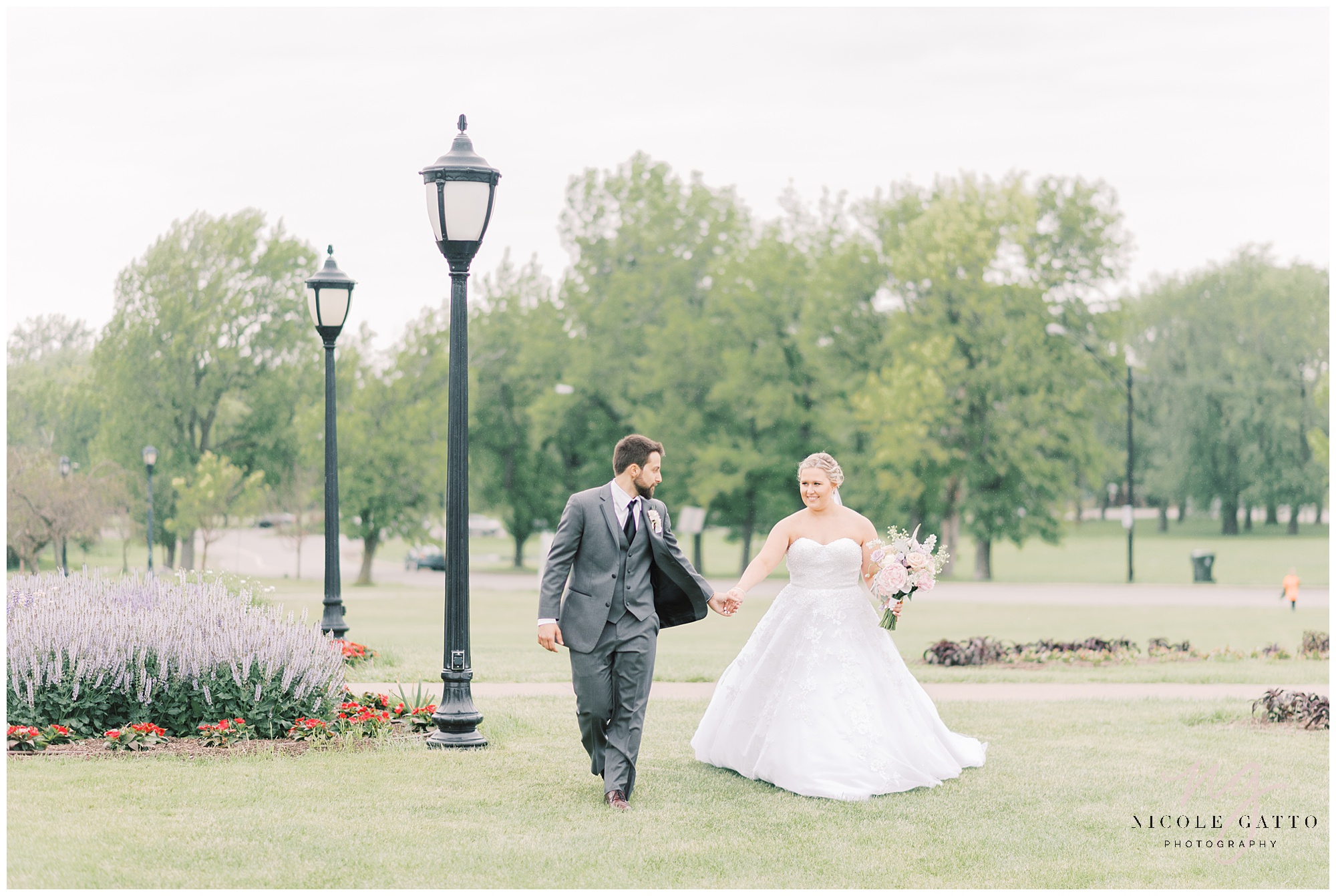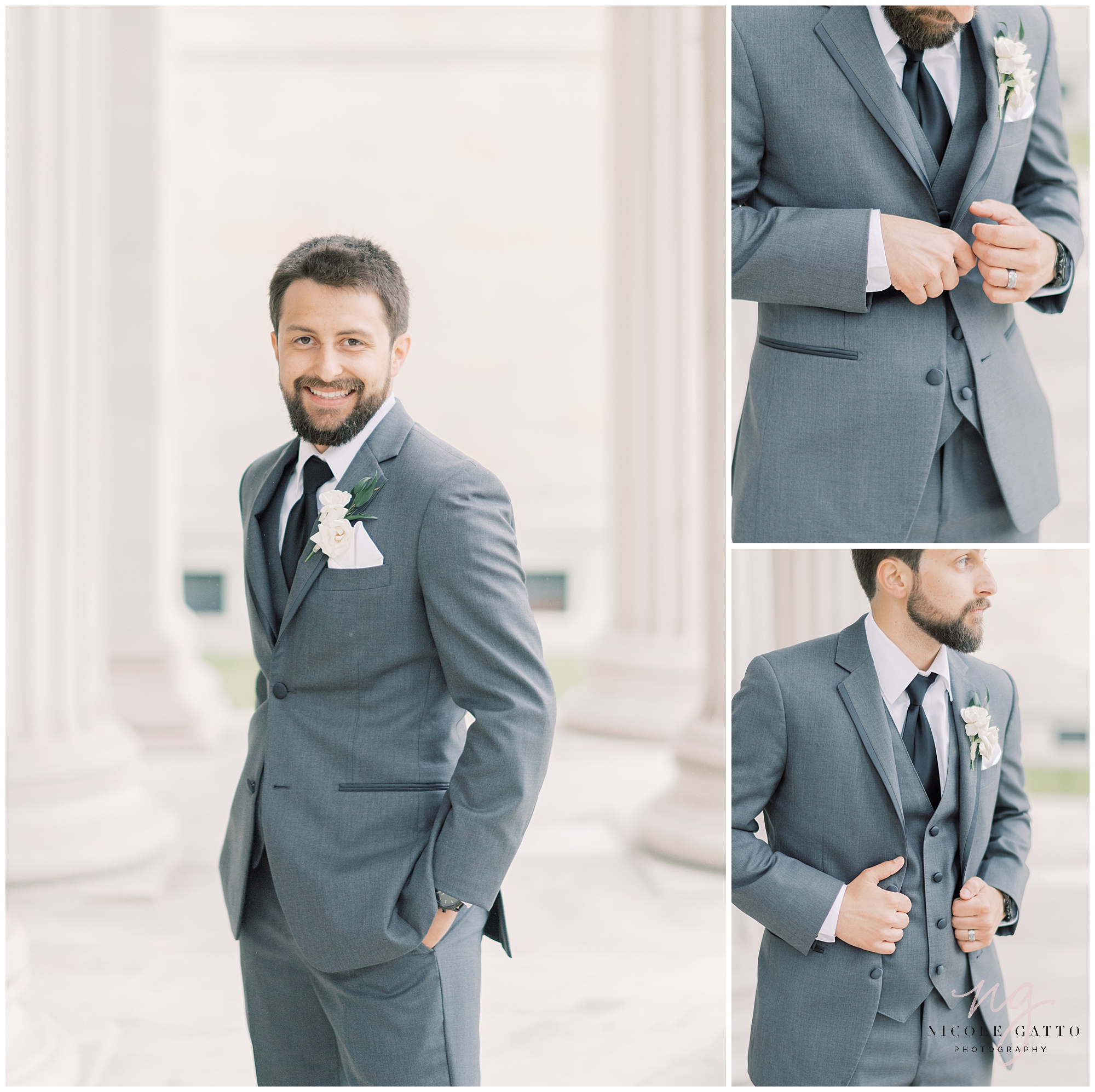 Our next stop was the Albright Knox Art Gallery, a Buffalo Favorite.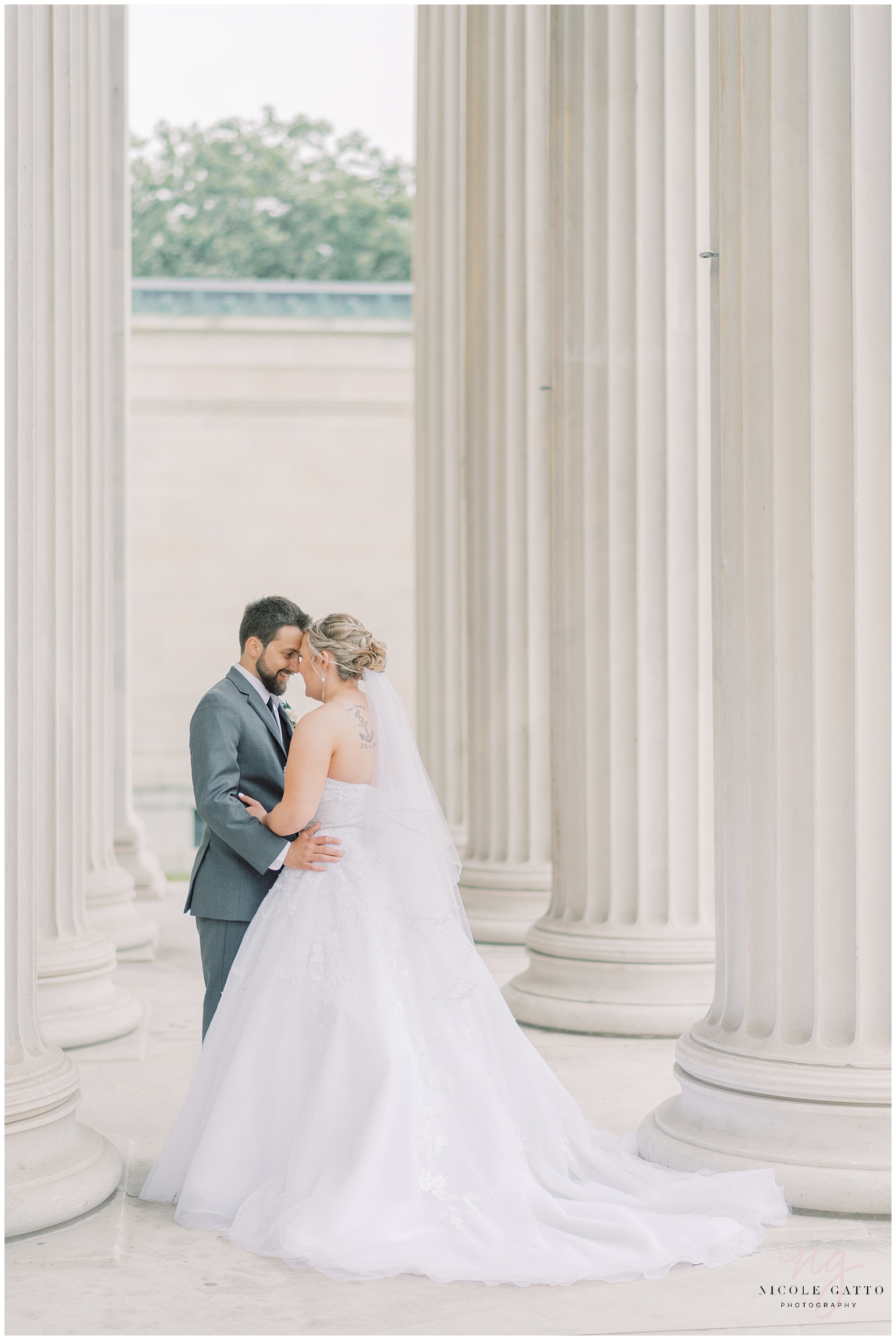 Remember that super iffy weather I was talking about?  Honestly, some of my favorite portraits are of couples in the rain!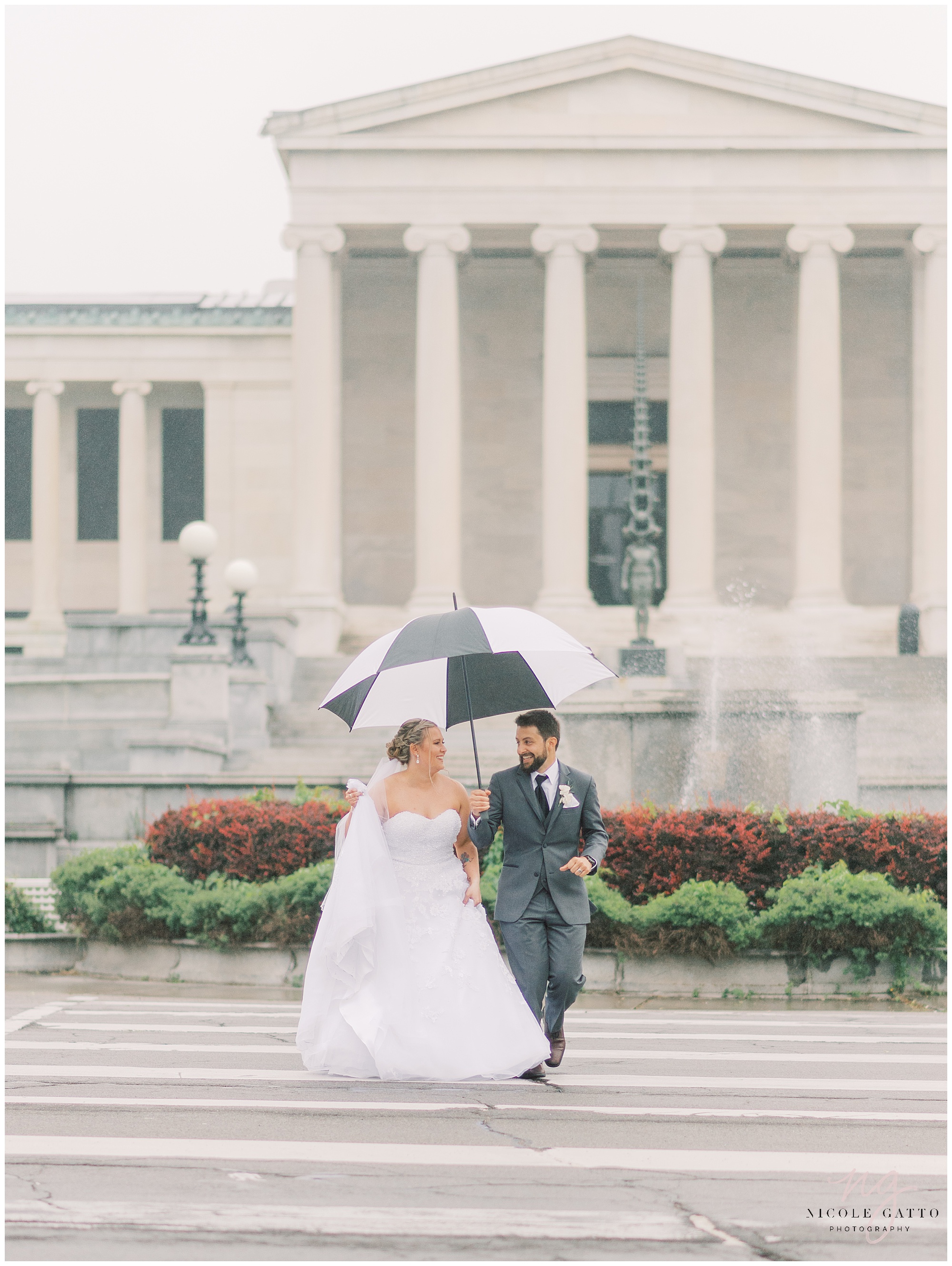 Plus, sometimes after it rains you get this amazing fog that rolls in for a dreamy effect.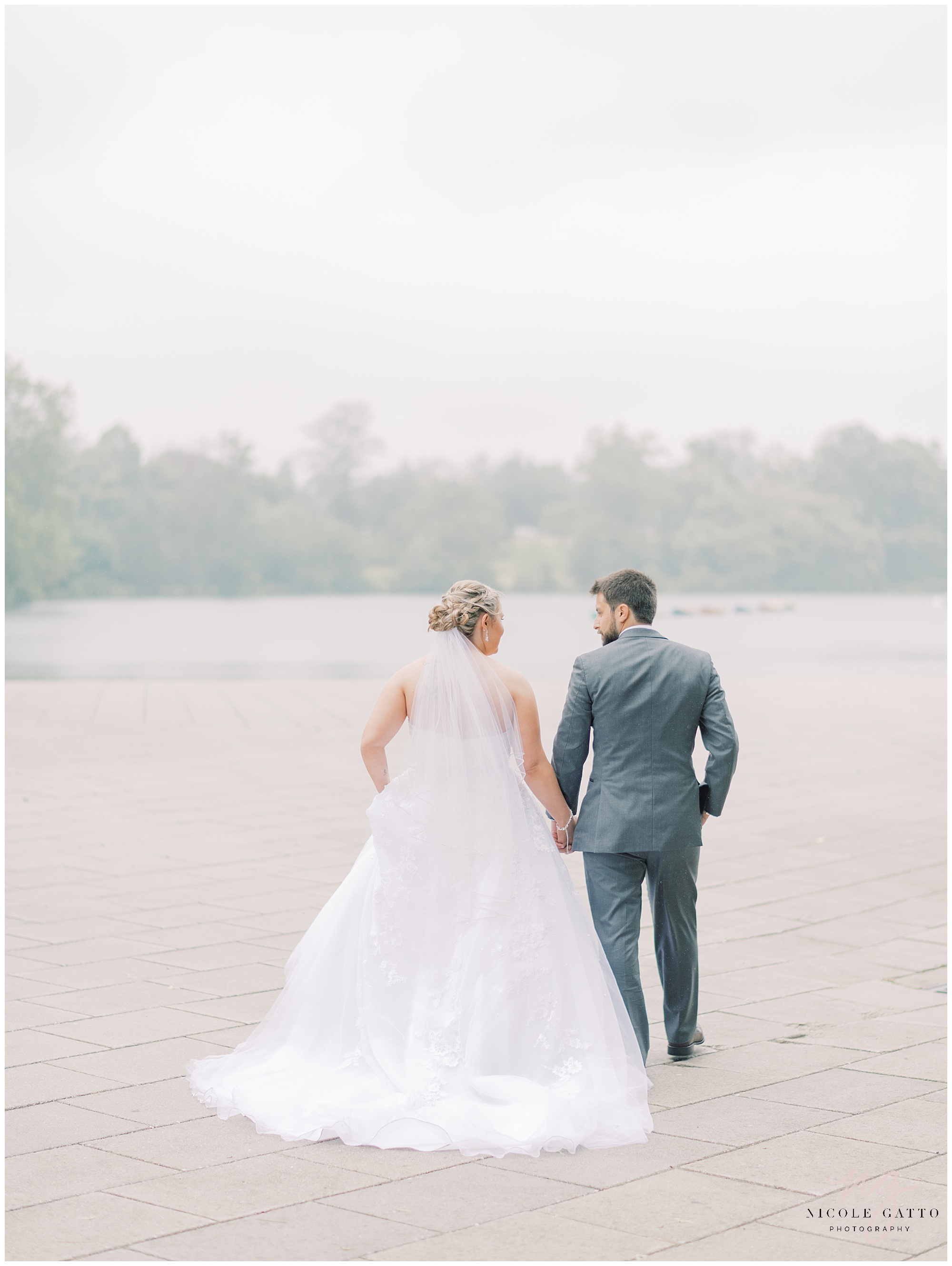 Their wedding reception was held at Kotecki's.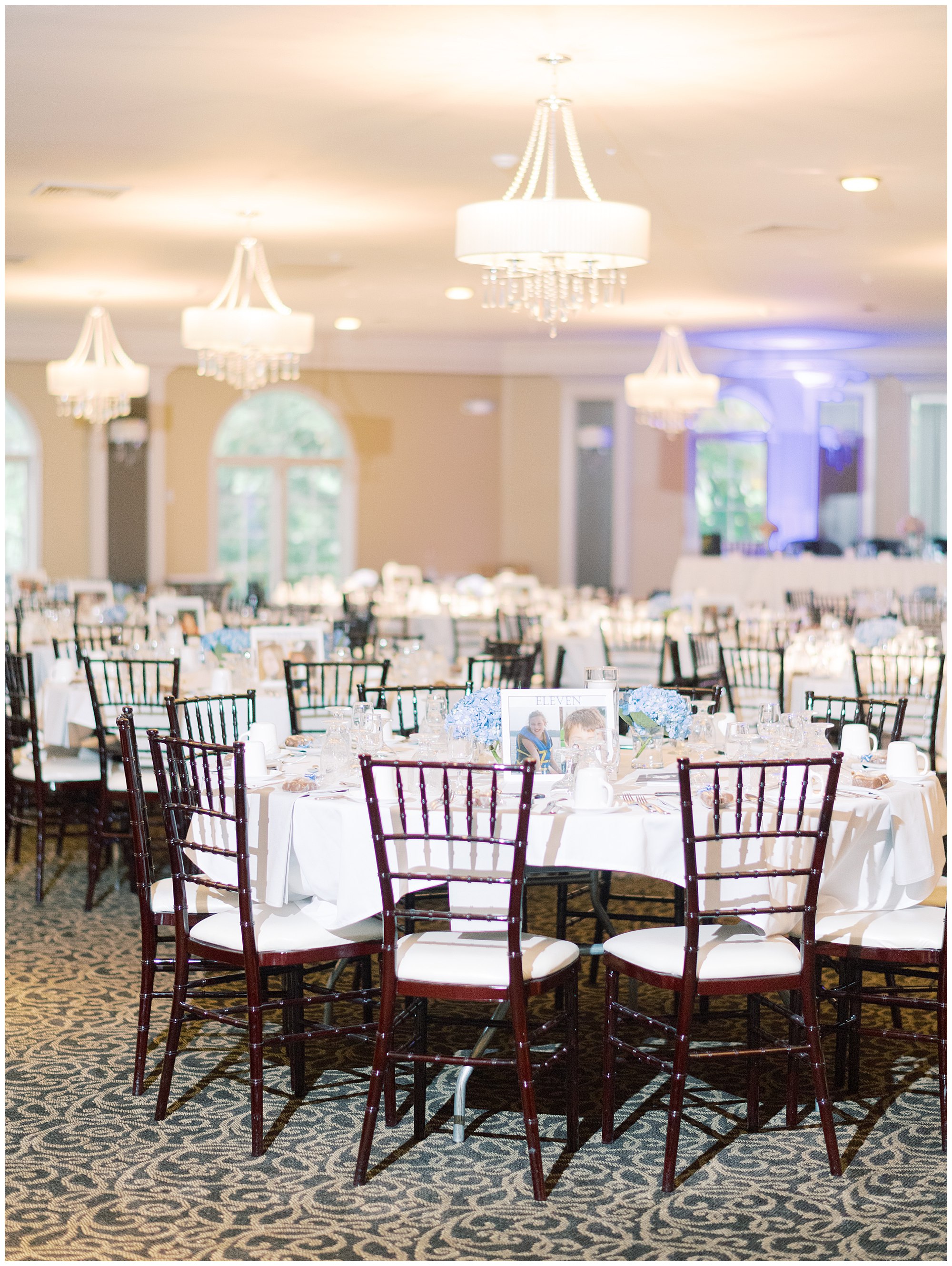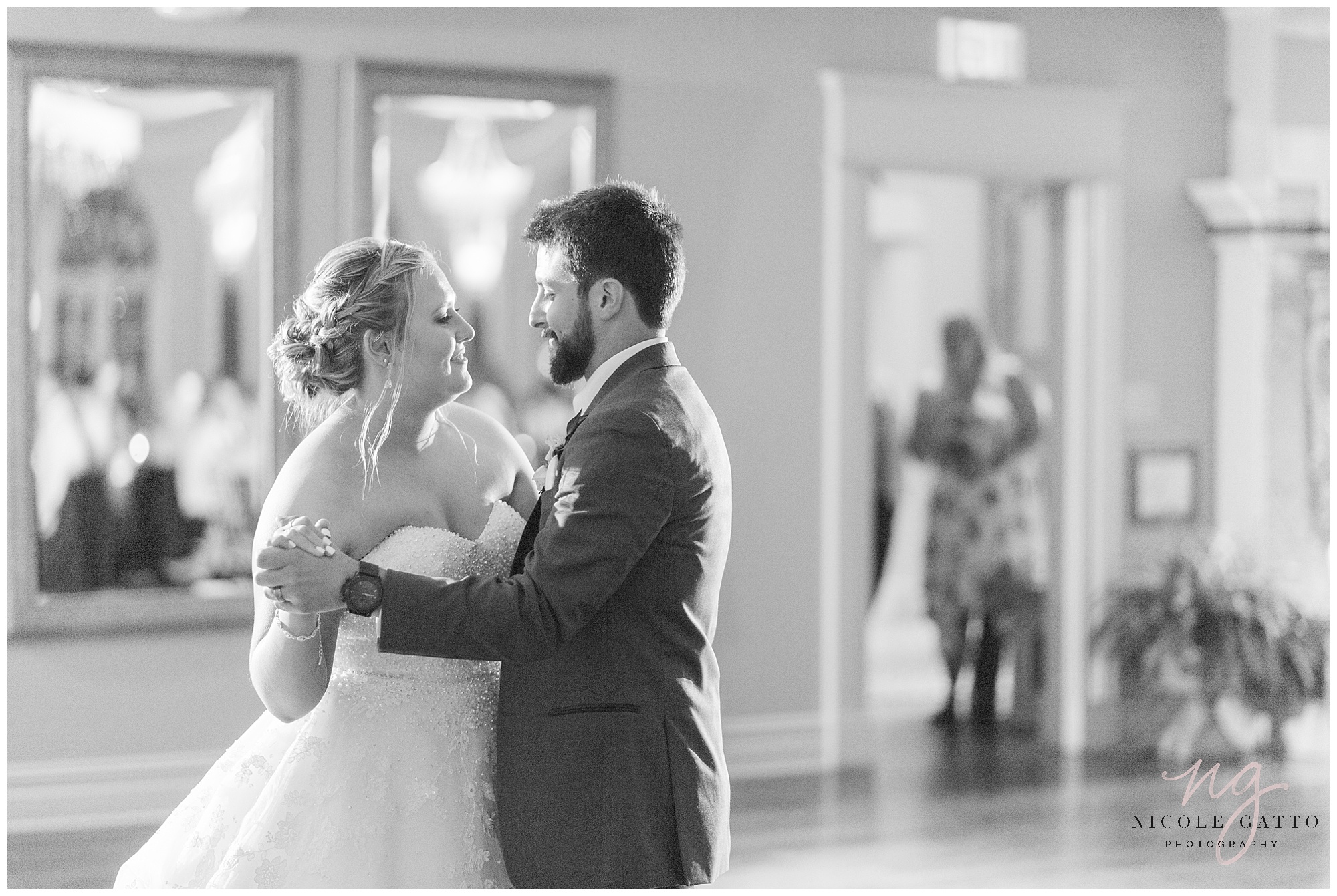 See what I mean, rain = magic!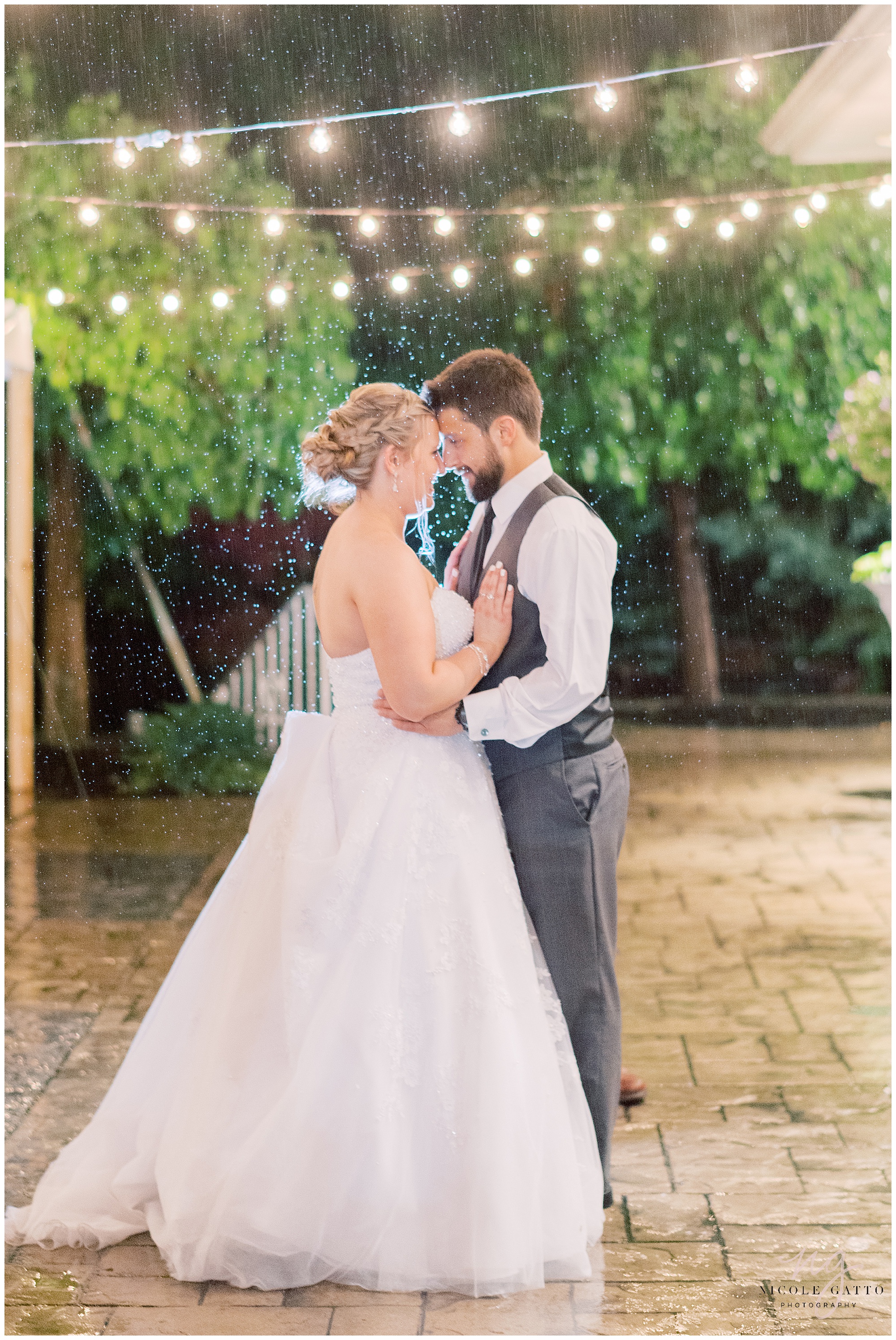 Wanna see more of Marie & Austin's Wedding at Buffalo Botanical Gardens, check out their slideshow below!: