I am so excited to share Nina and Anton's Ventosa Vineyards wedding photos!  It was so amazing sharing the day with Nina and Anton, their sweetness and love is something truly amazing to witness. Marc and I are so honored that we got to meet the both of you and share your beautiful wedding day alongside you.
Their Love Story
They met almost 8 years ago in a little bar in the village that was known for their 25 cent pitchers and rounds of beer pong.  While they both hung out there regularly, although they didn't actually meet each other for several months.  Nina over time became friends with one of Anton's.  One night while they were all hanging out, Nina was being bothered by a guy following her around the bar.  Nina asked Anton if he wouldn't mind pretending to be her boyfriend so they guy would leave her alone.  Anton being the gentleman he is, kindly obliged and that is how they started seeing each other.
7 years later, after a beautiful dinner for their anniversary, Anton asked Nina to go outside and take pictures in front of the famous Pepsi sign.  Nina, although hesitant because it was raining out, gave in and went out side.  When they were in front of the sign Anton proposed!  Nina noticed a little flash go off from the bushes, to find out that Anton had hired a photographer to take pictures of the moment he proposed to her.  They decided to go back to their apartment to take a few more photos of them with their dog.  Once they arrived, Nina was created by a large spread of food, rose petals, candles and all of their family and friends surprising her with an engagement party.
Their Wedding
Their Ventosa Vineyards wedding day starts at the Ramada in Geneva.  It was hands down one of the most beautiful days of August.  Not too hot and perfectly breezy.  The girls get ready in the suite while the guys are a room over getting dressed.  Nina and Anton meet each other for their first look at Ventosa Vineyards in front of the big tree.  The sweetness between these two, is truly amazing to see.  After that we head back for a few more pictures and the start of their ceremony.
Their ceremony site is lined with beautiful hand painted signs all over to welcome and direct their guests.  The white chairs are laid out with two wine barrels with large flower center pieces on each at the front of the aisle.  After their emotional ceremony all the guests head in for an amazing dinner (and I mean absolutely amazing!)  Once the music starts and their friends take the dance floor the party is underway!
As soon as it gets dark the DJ flips the switch and puts on the blacklight.  Nina and Anton's guests, are by far the best group of dancers Marc and I have ever seen!  After a night of dancing and having fun with friends and family, they end the night with a sparkler exit and take off to their after party.
Their wedding day vendors:
Hair and Makeup: Jenny Wilson
Flowers: Dons Own Flower shop
Cake: Bagels and Cakes Geneva 
Getting Ready:  Ramada Geneva Lakefront Hotel
Venue: Ventosa Vineyards
Photographer: Nicole Gatto Photography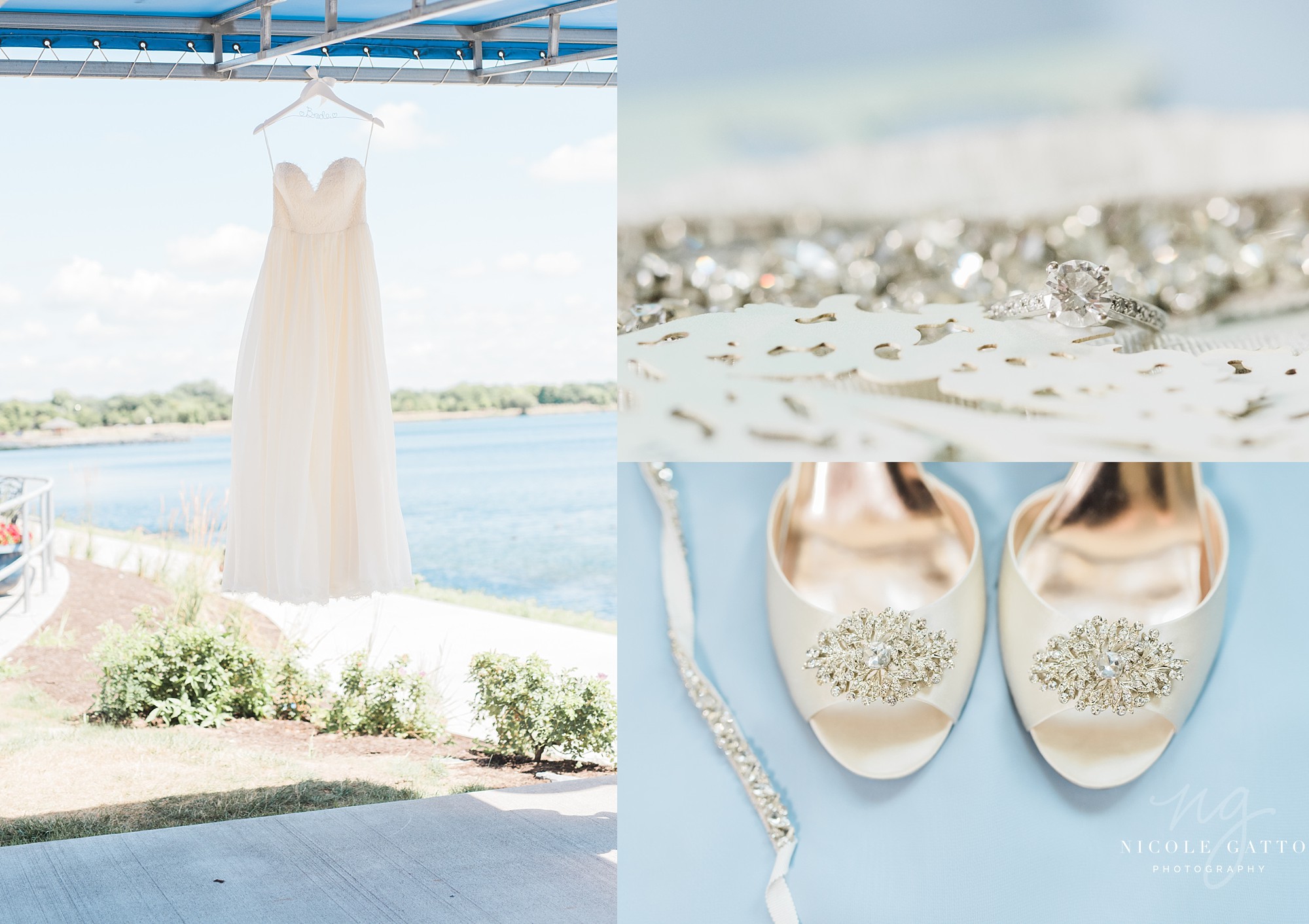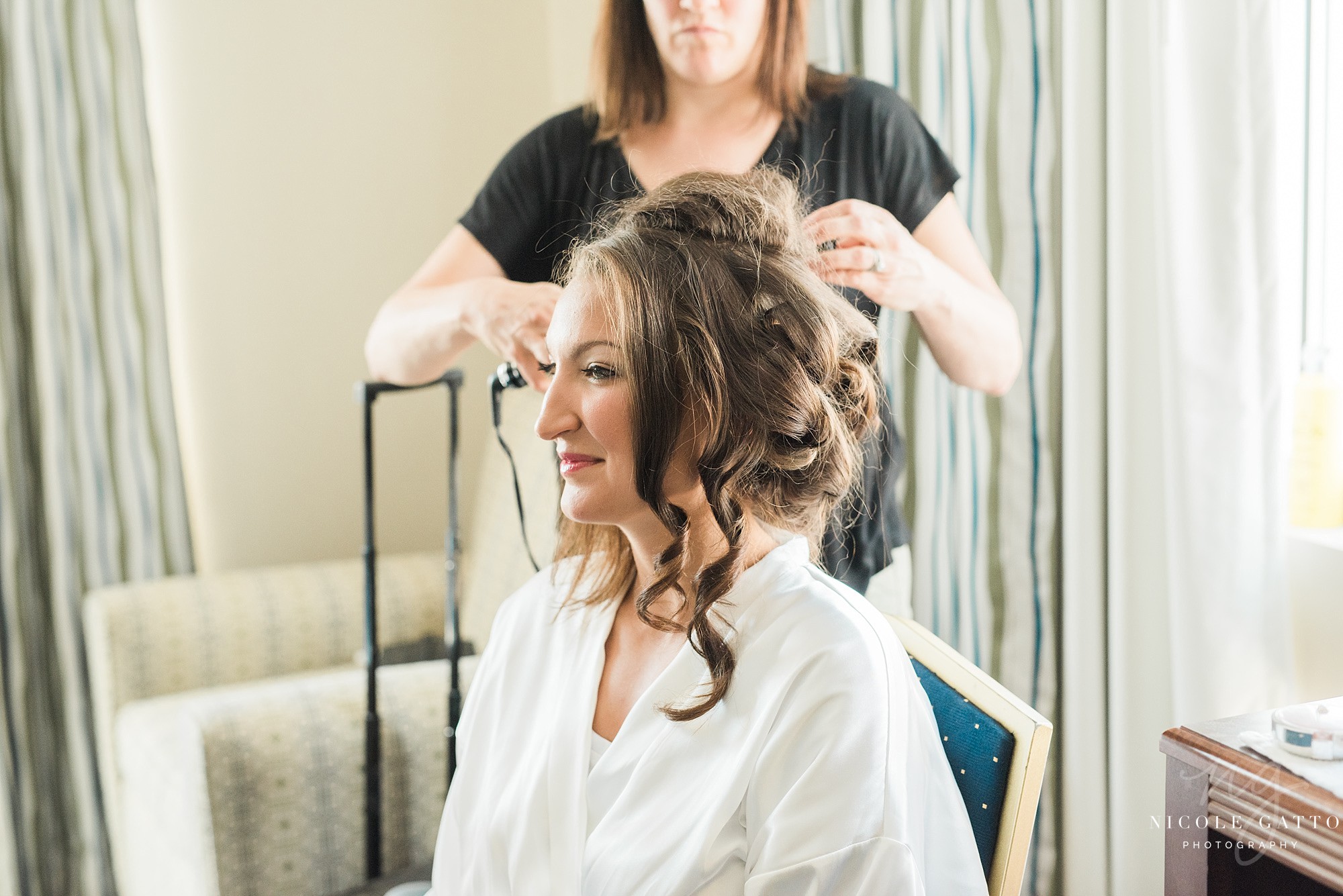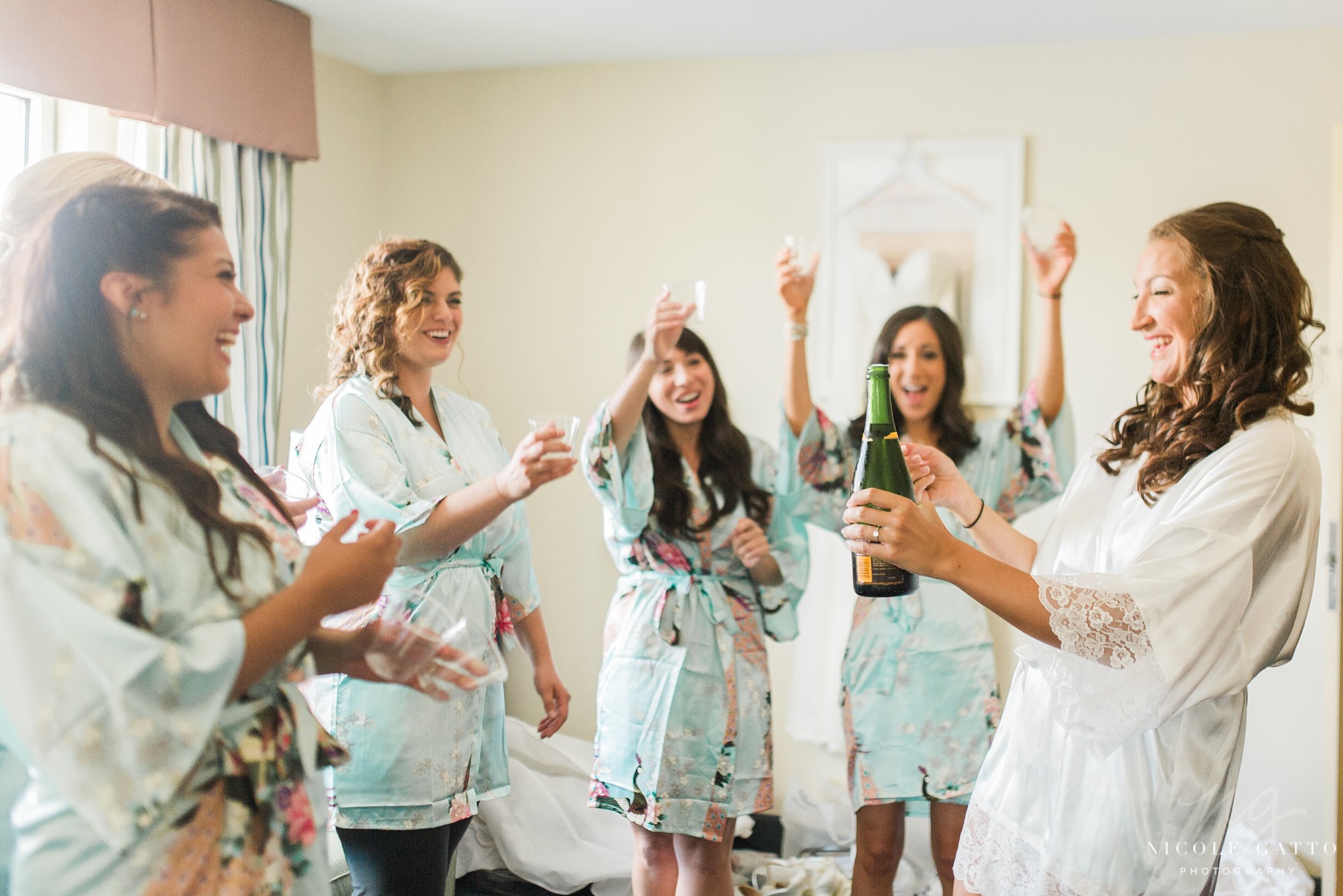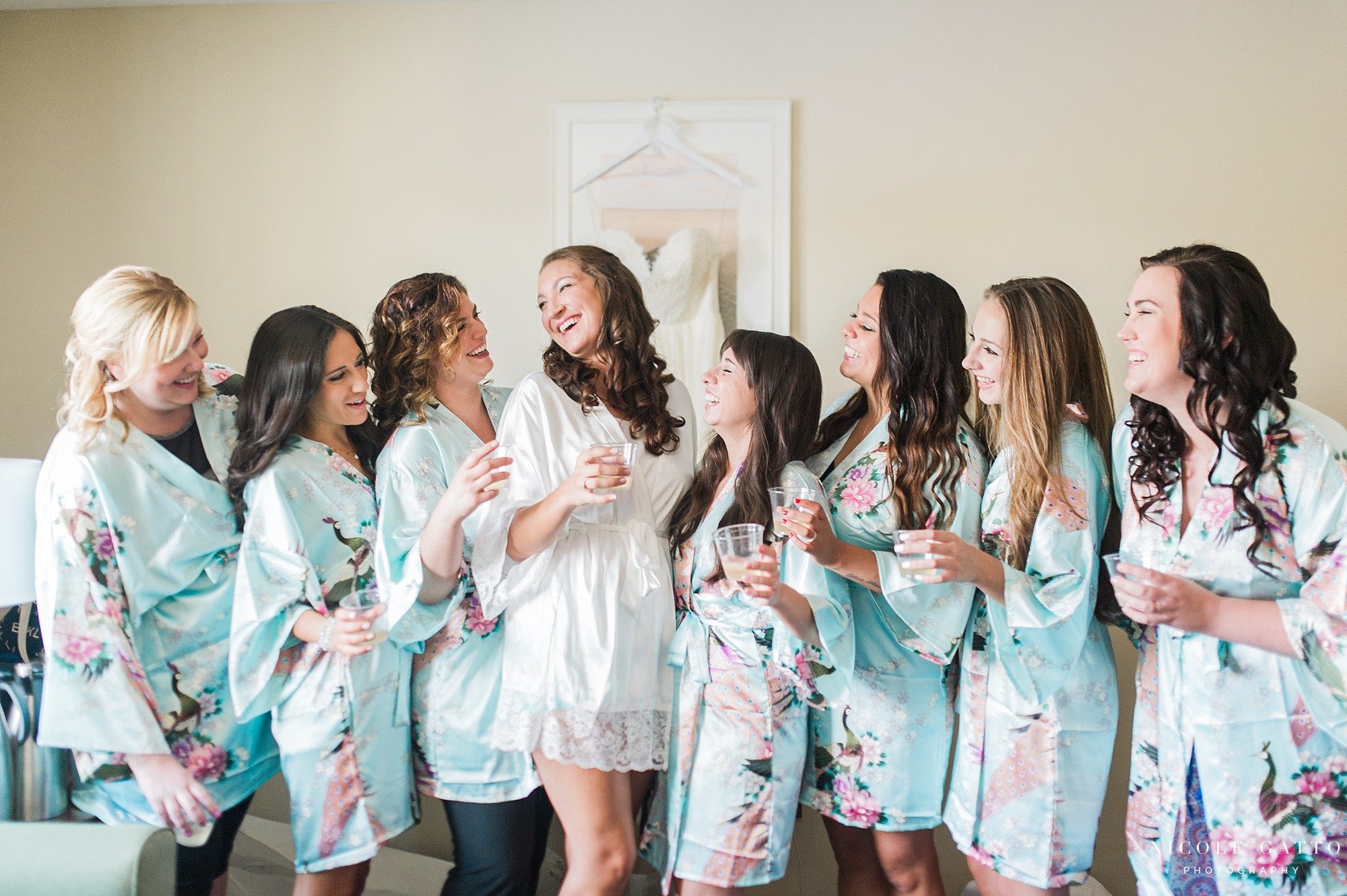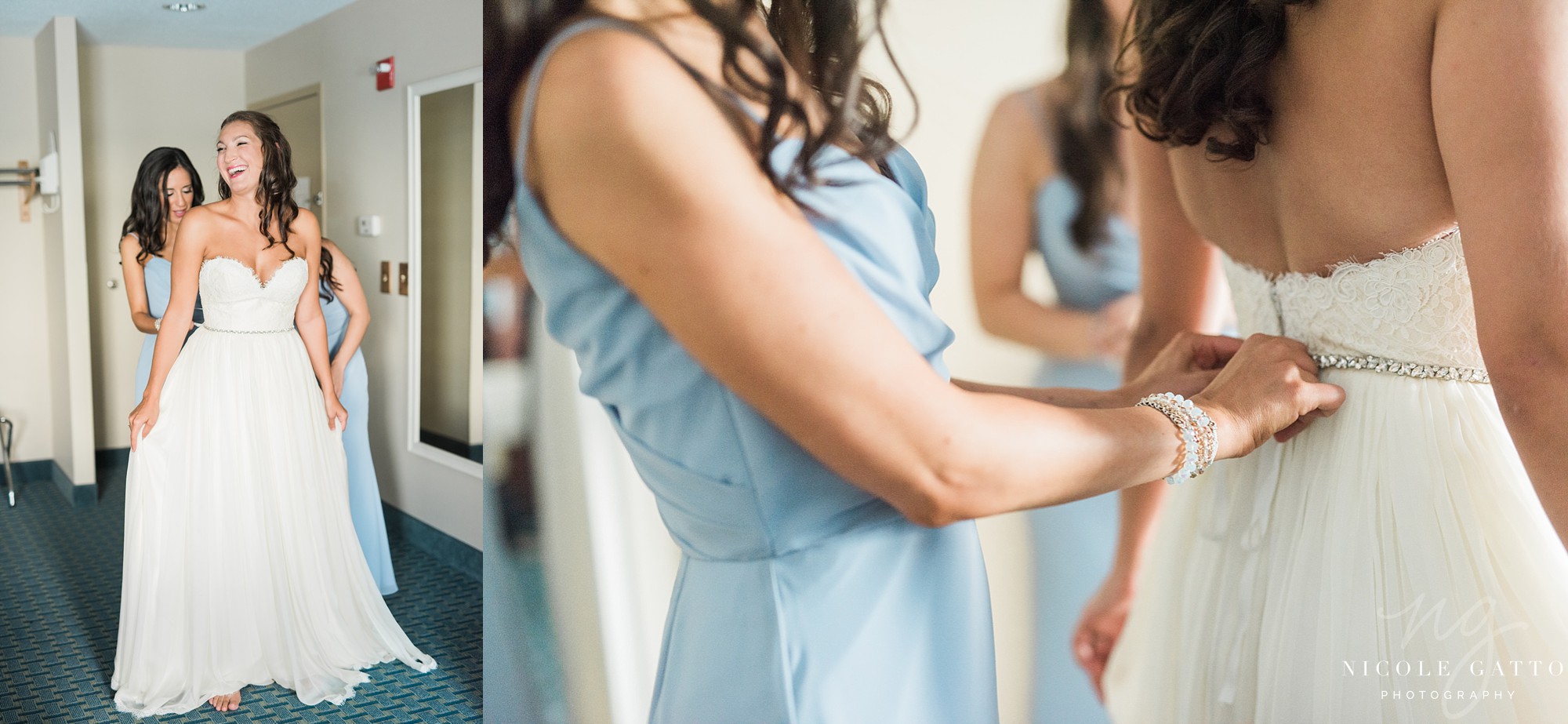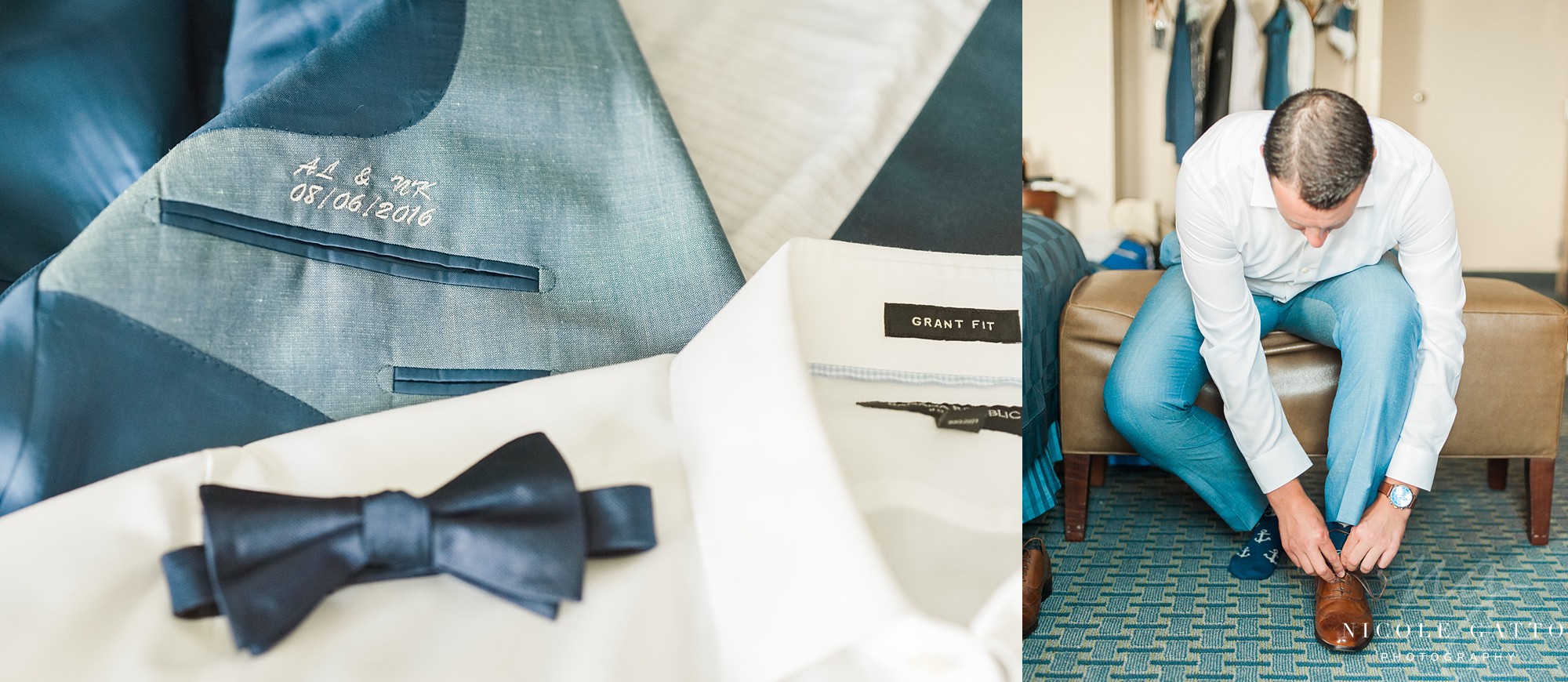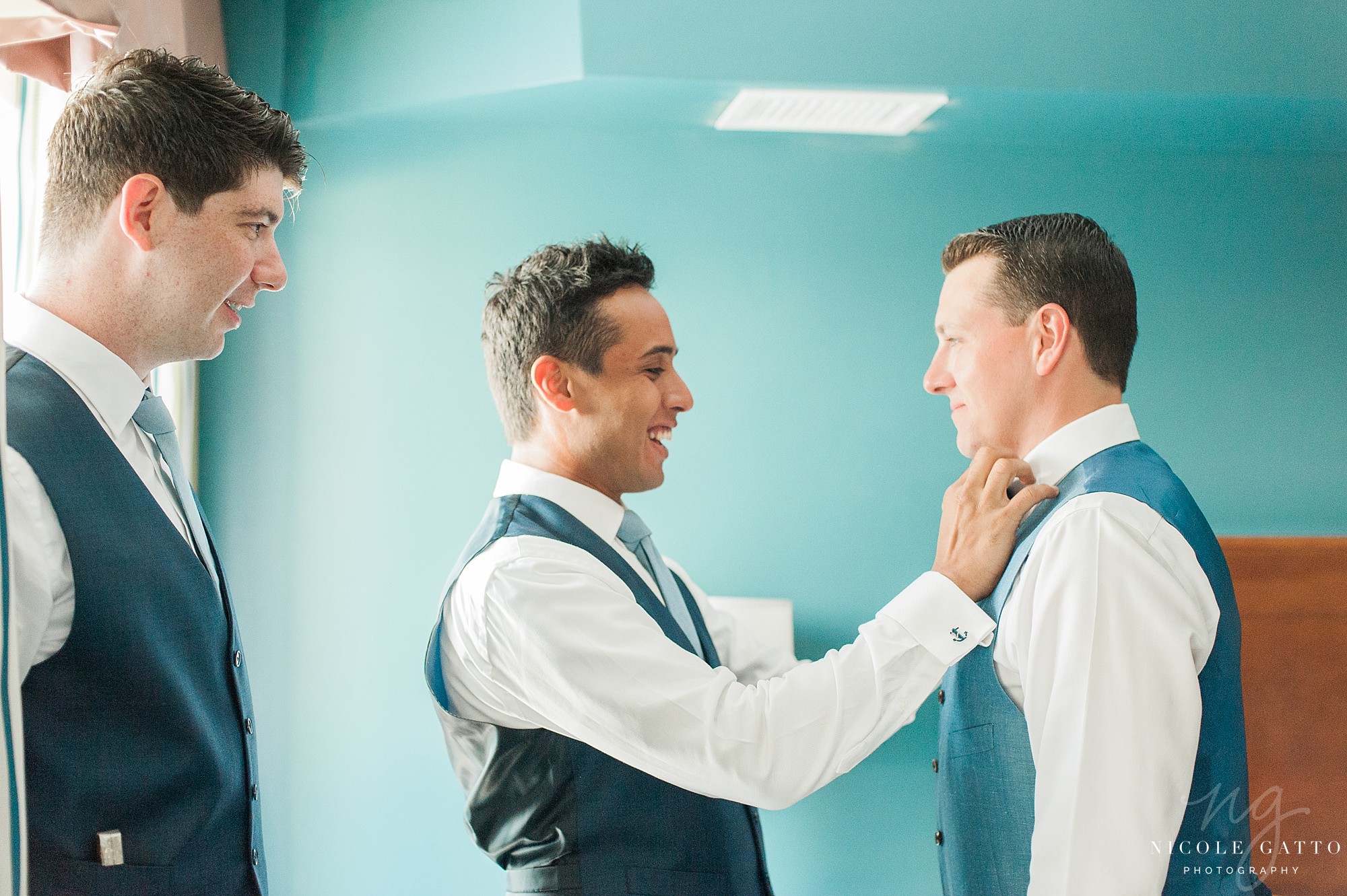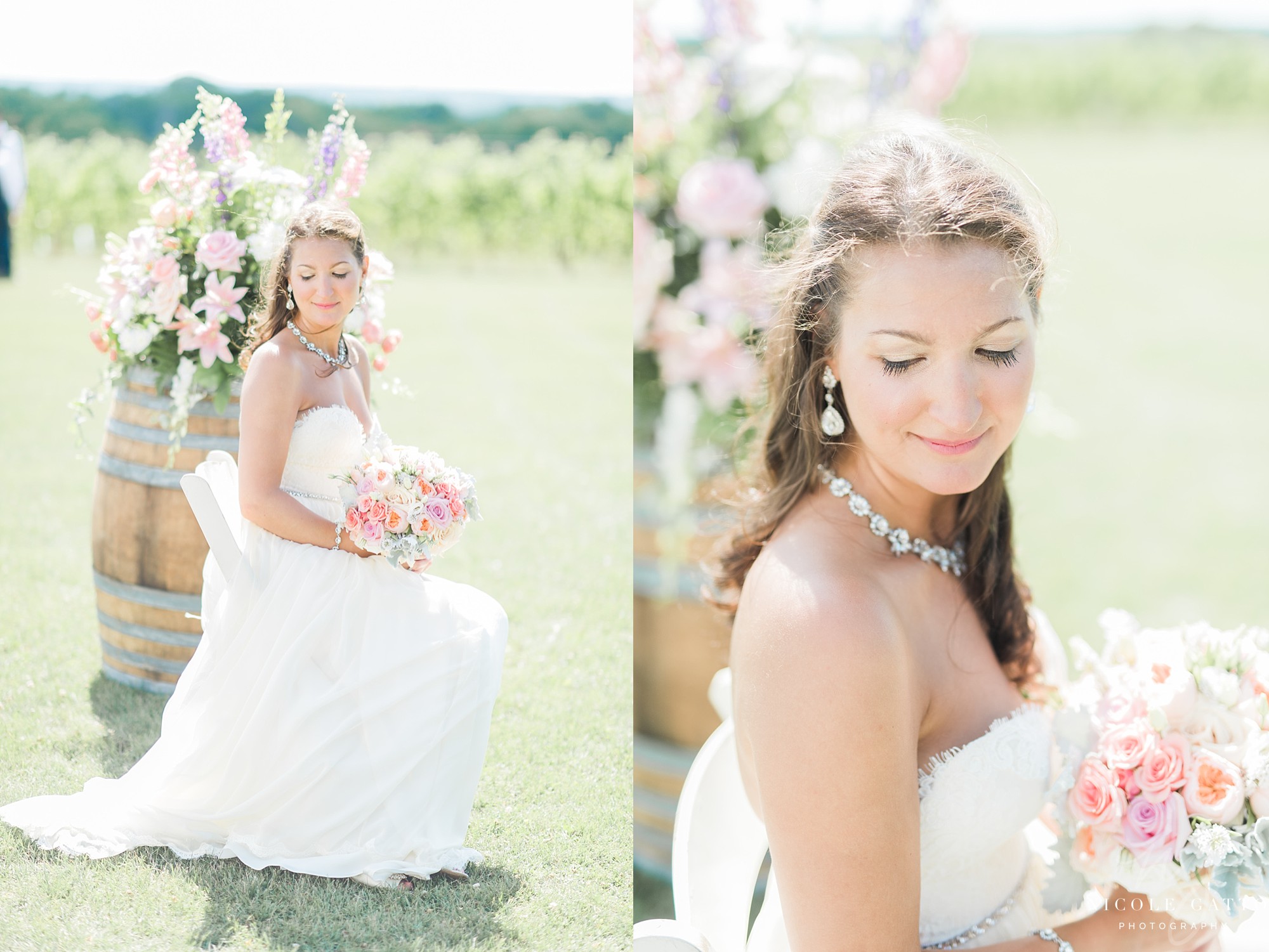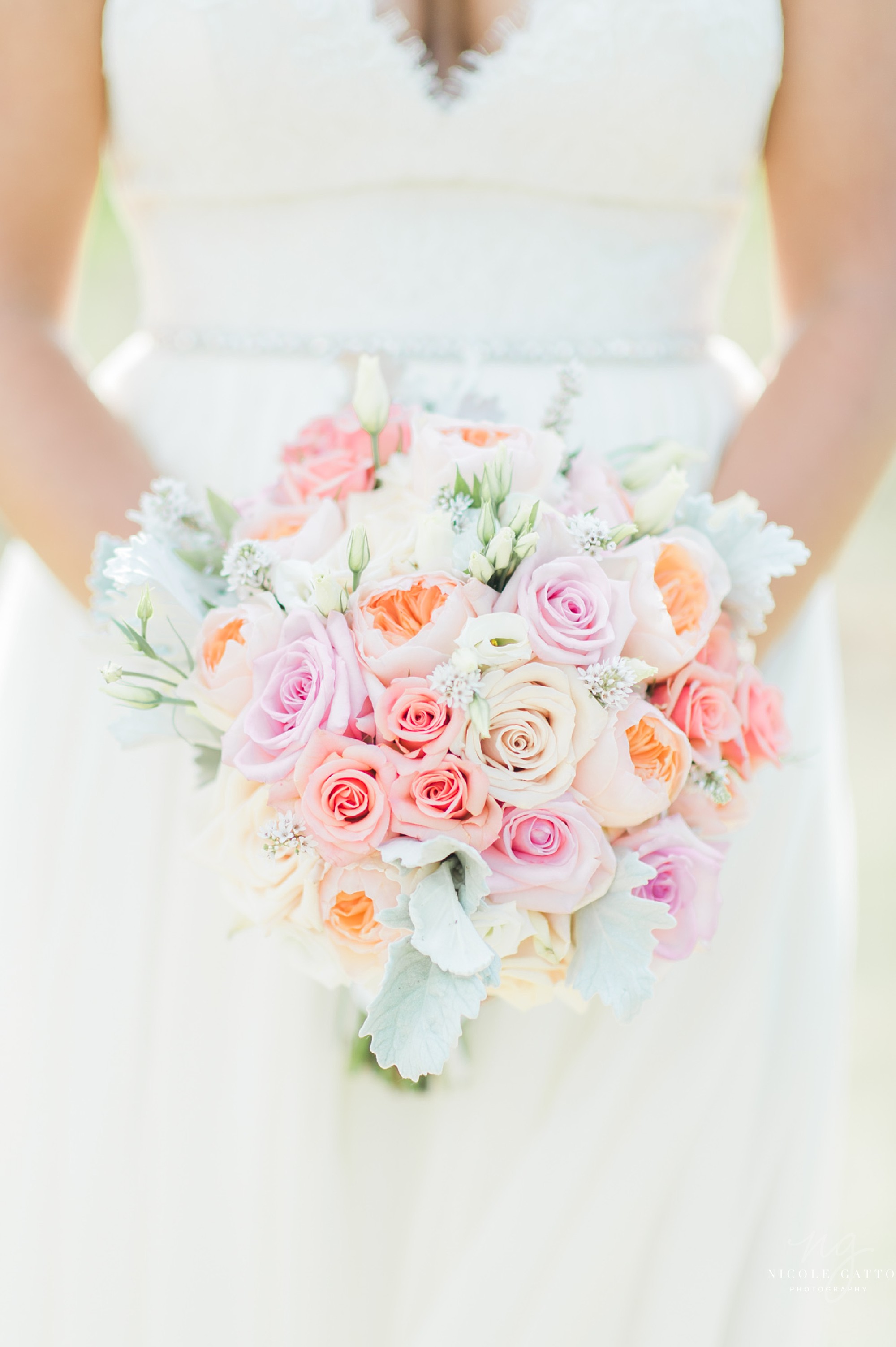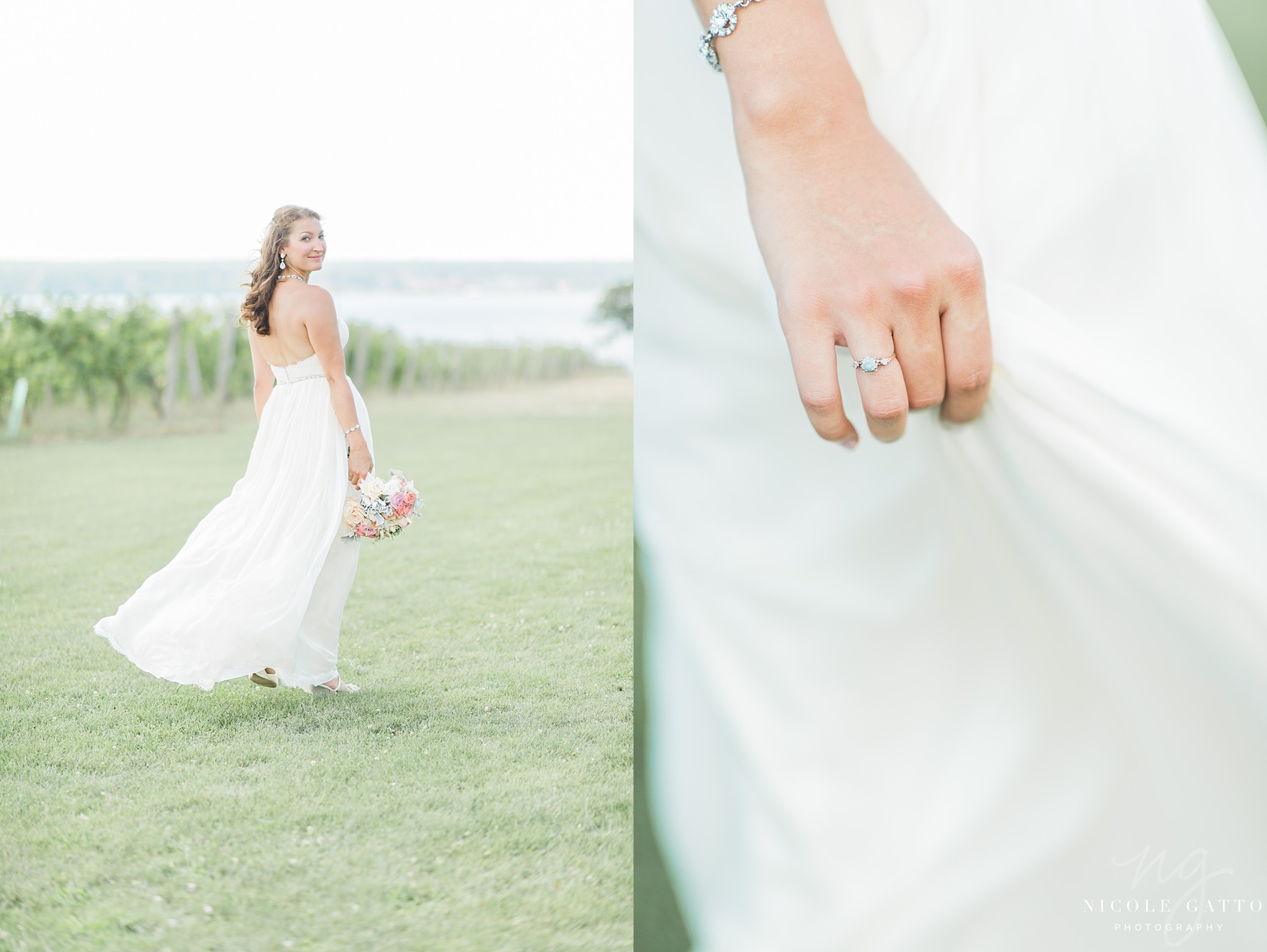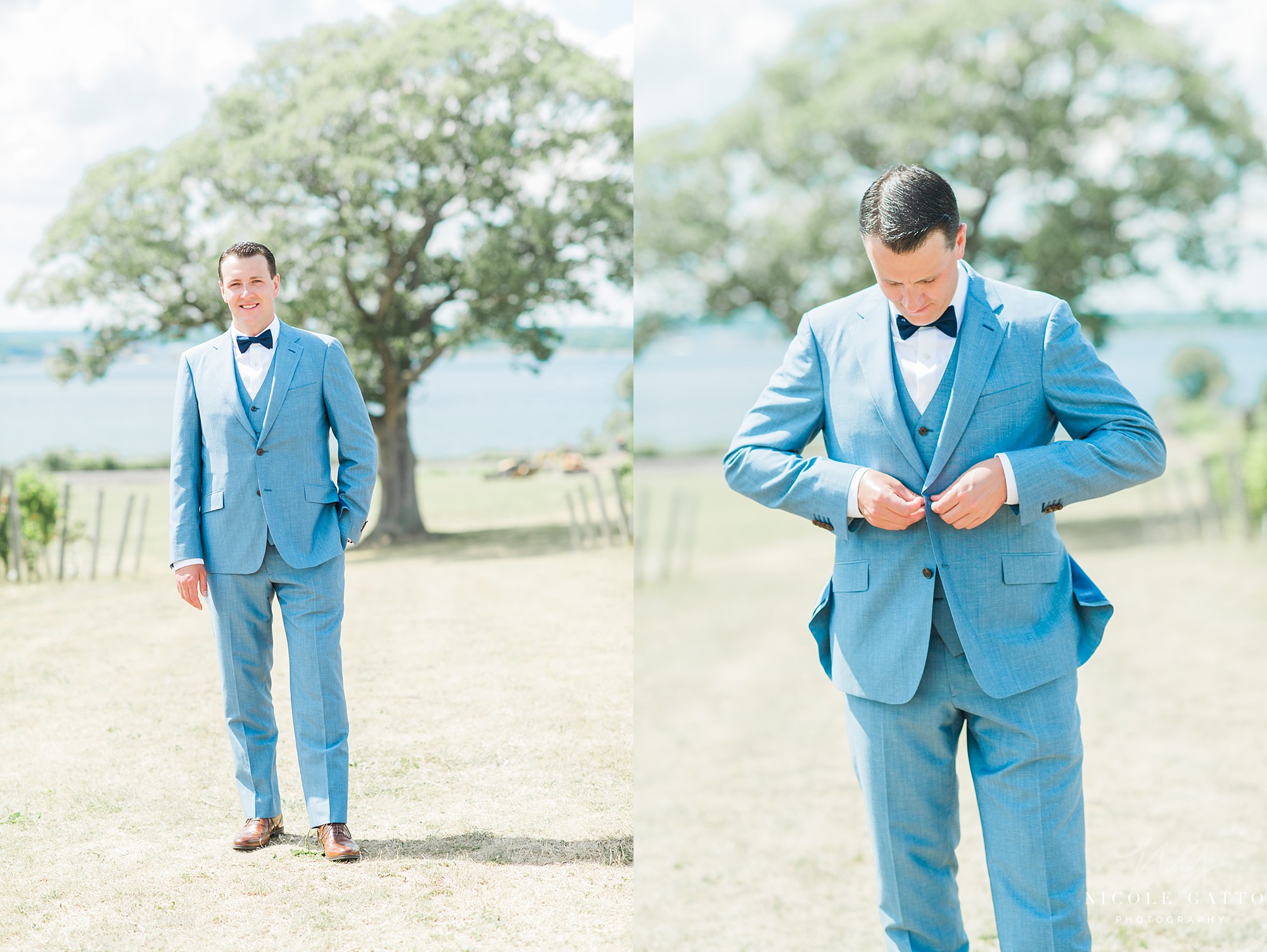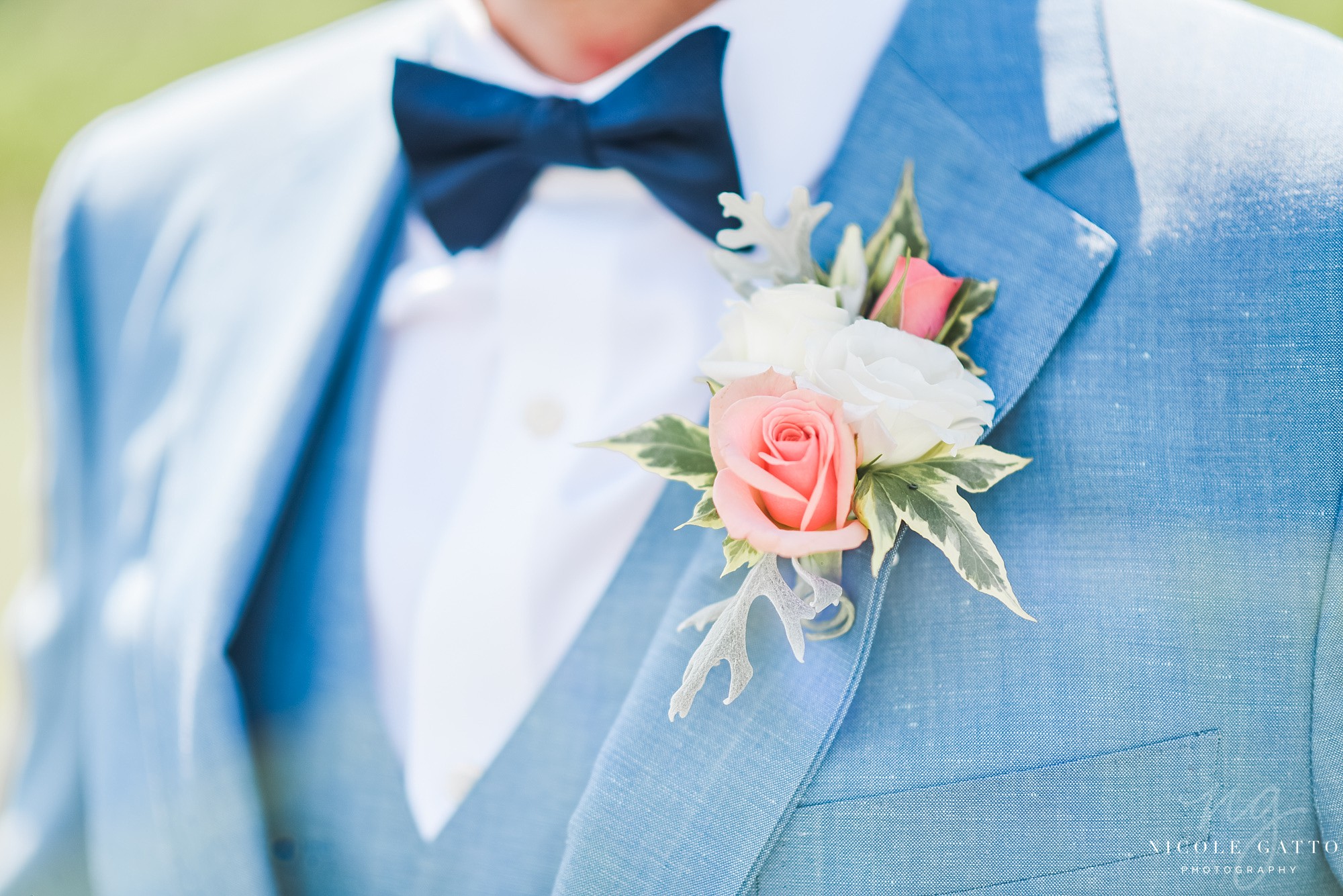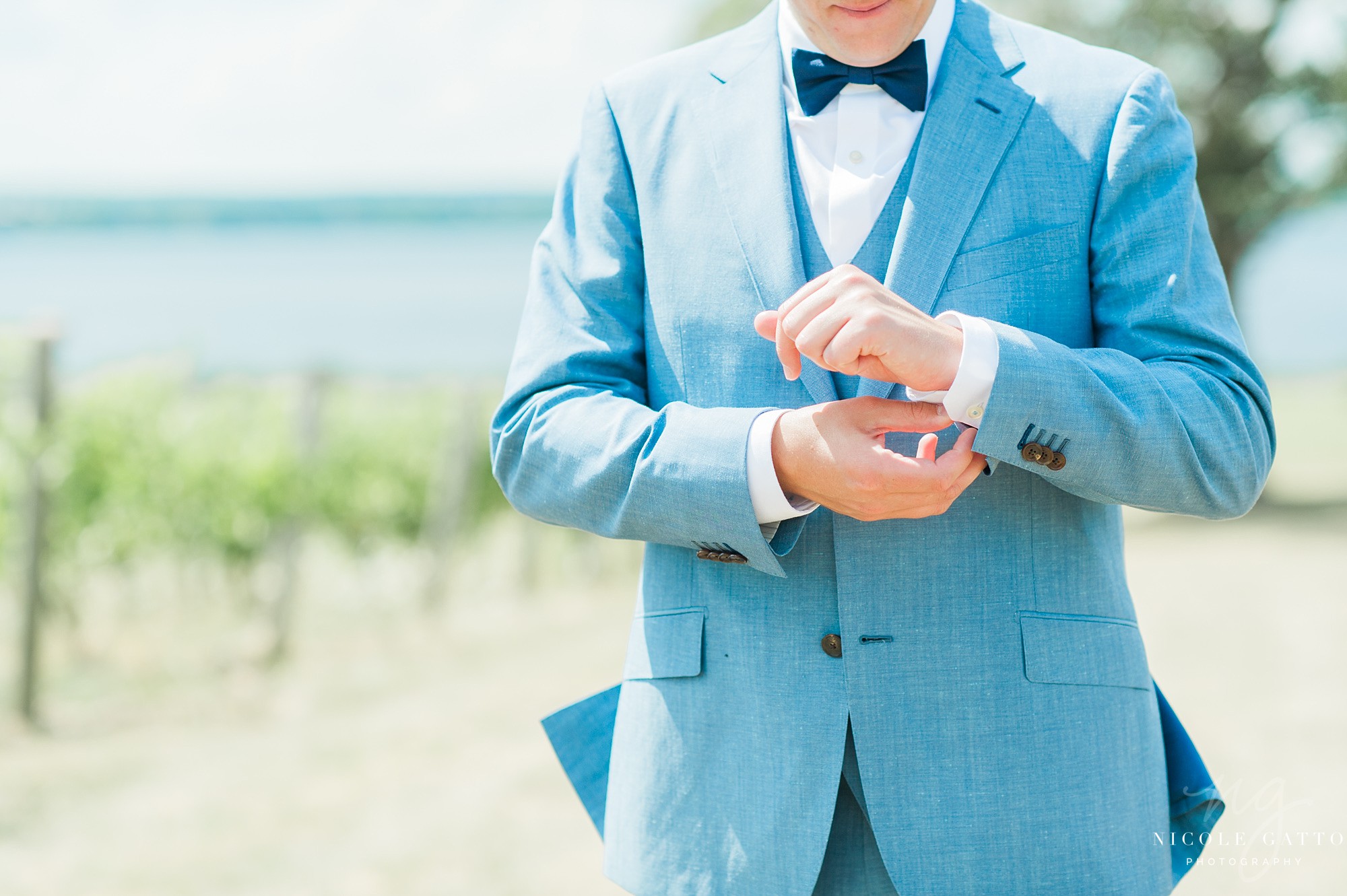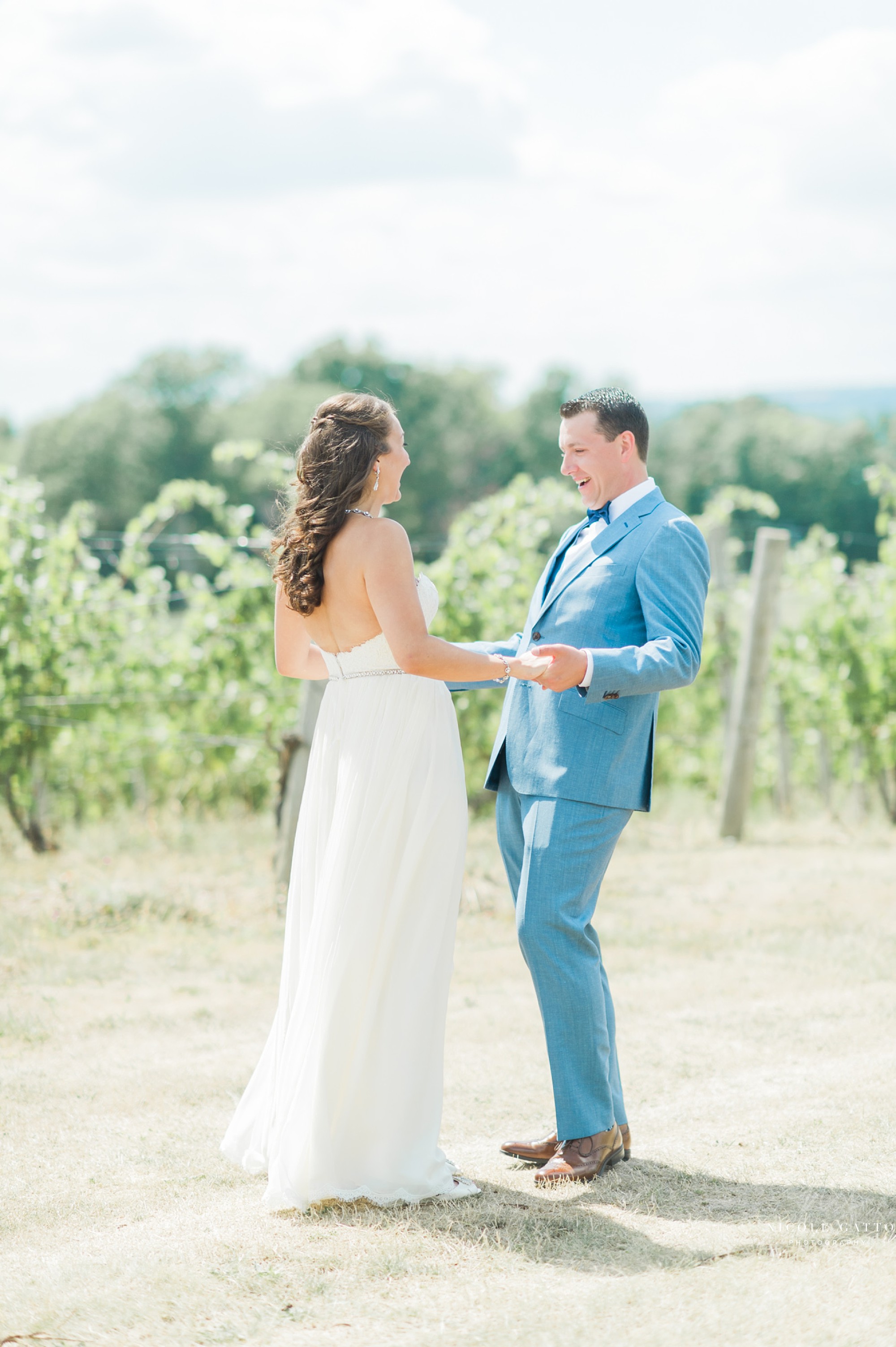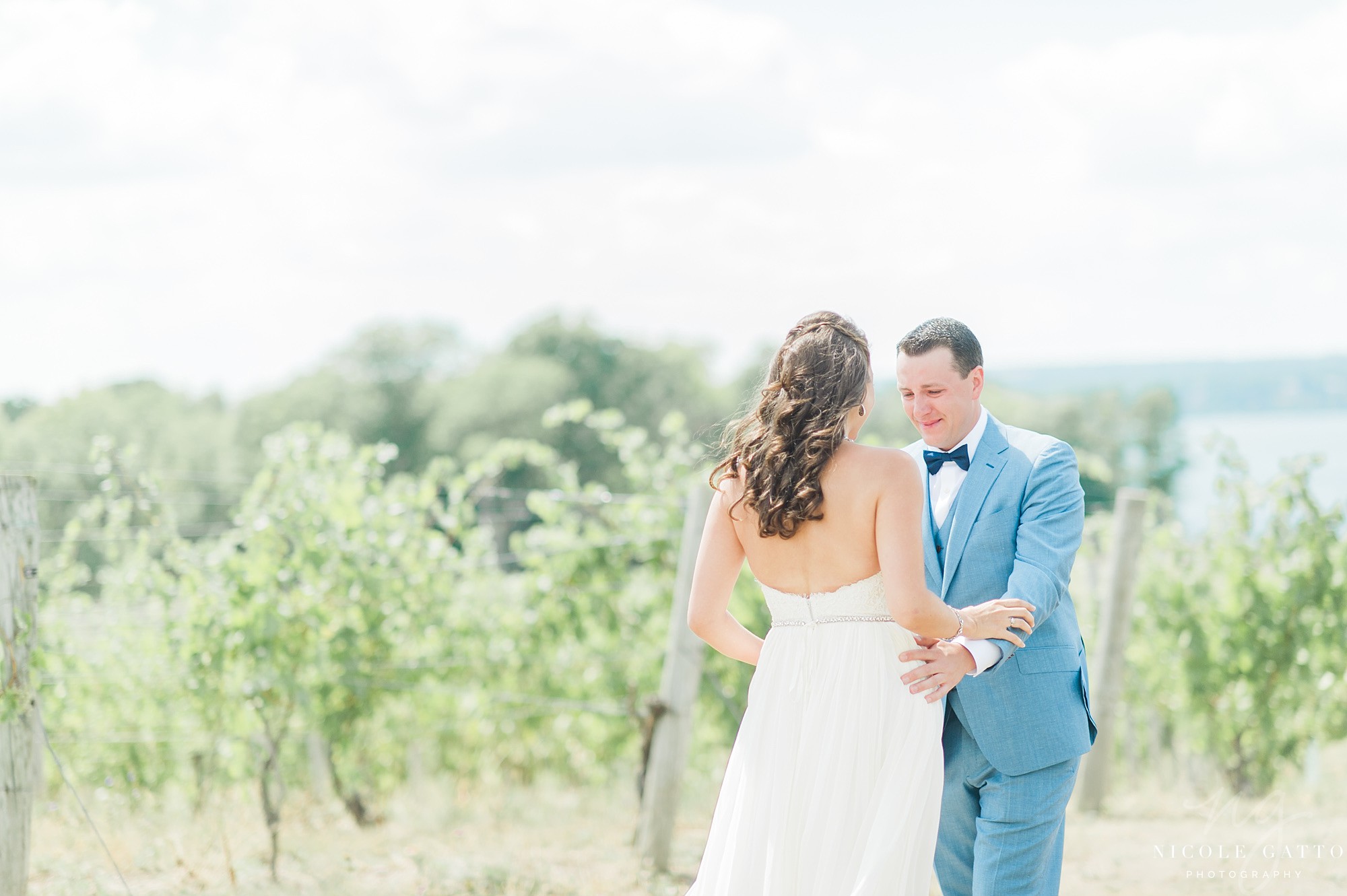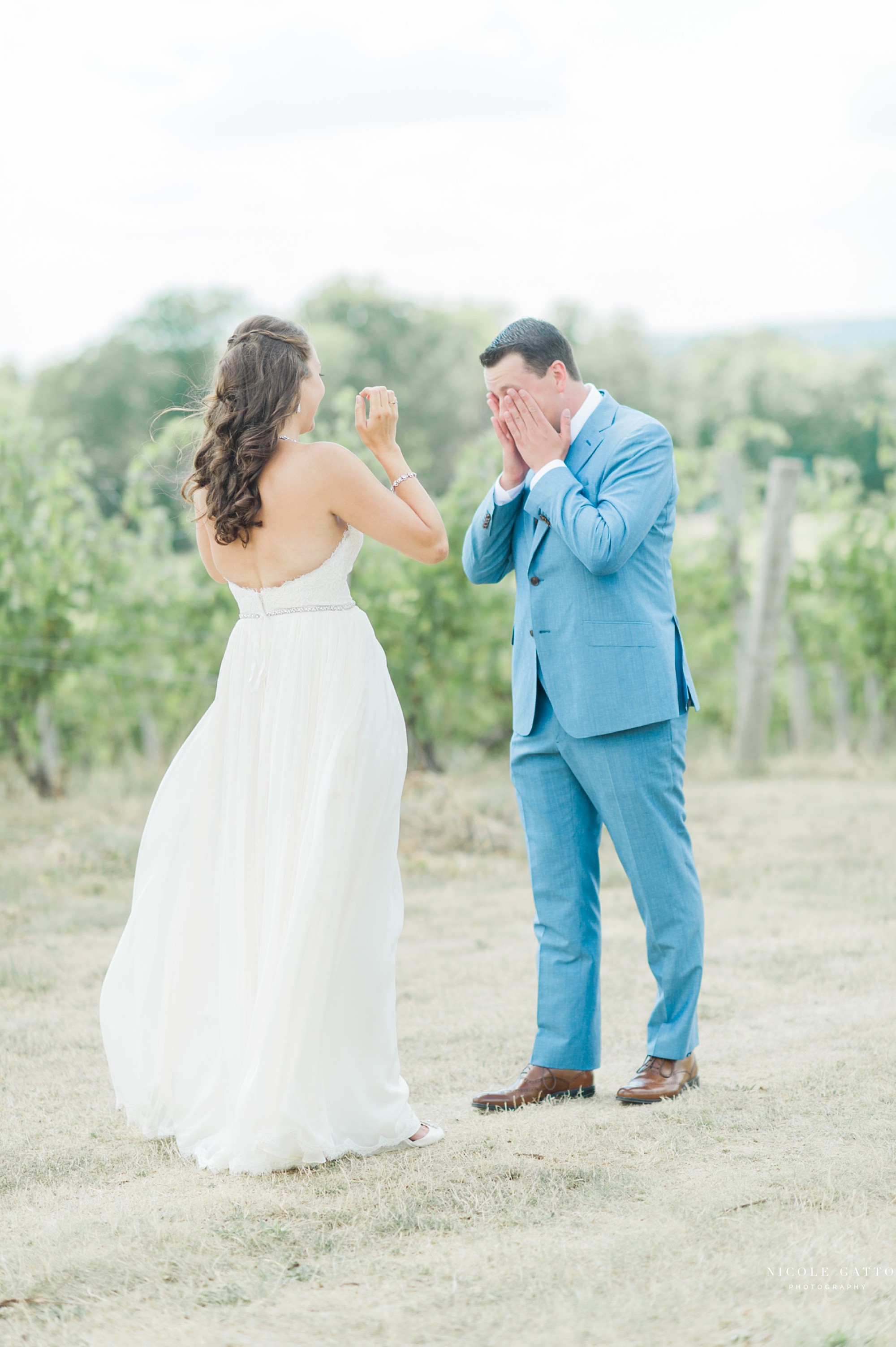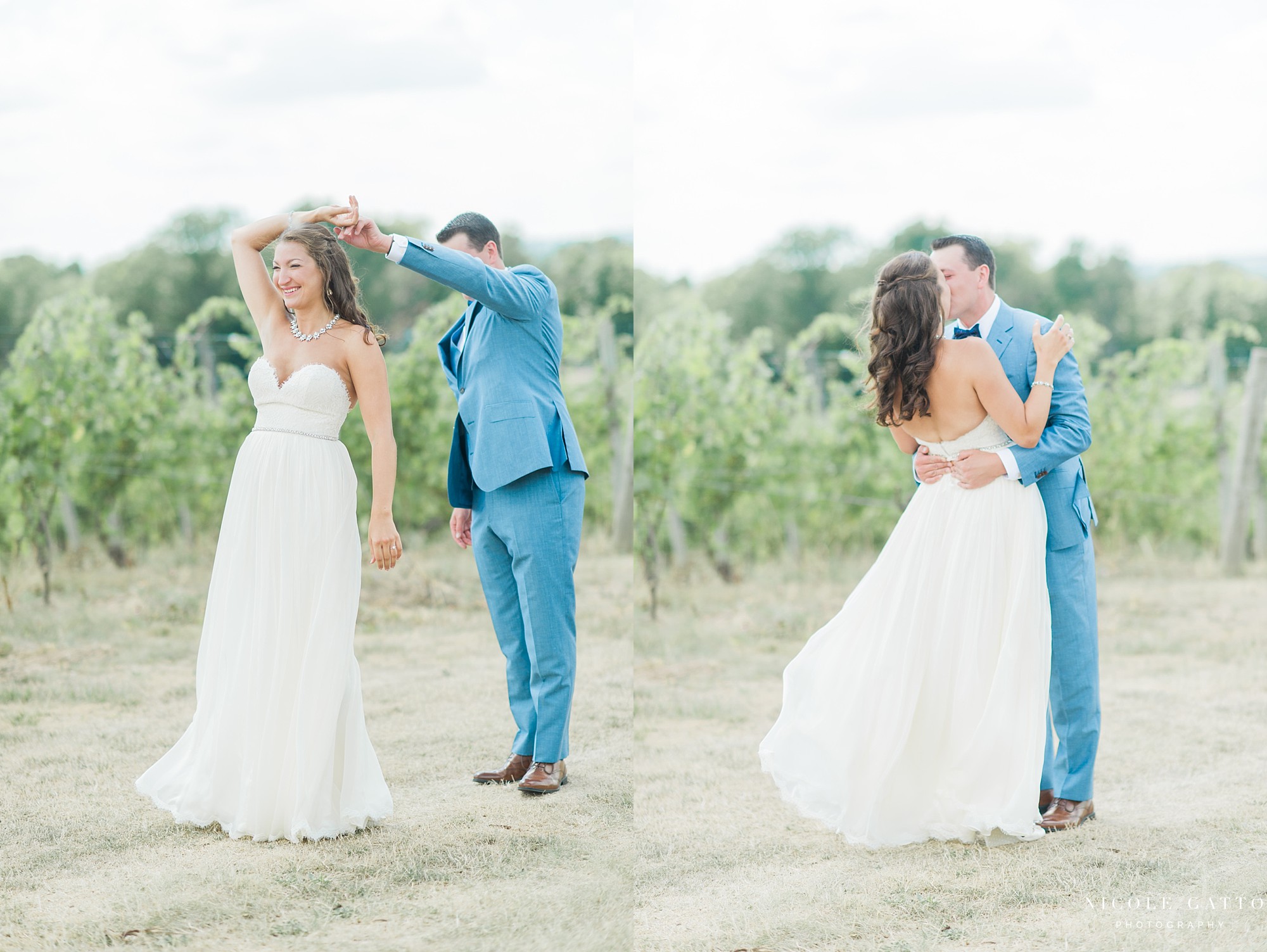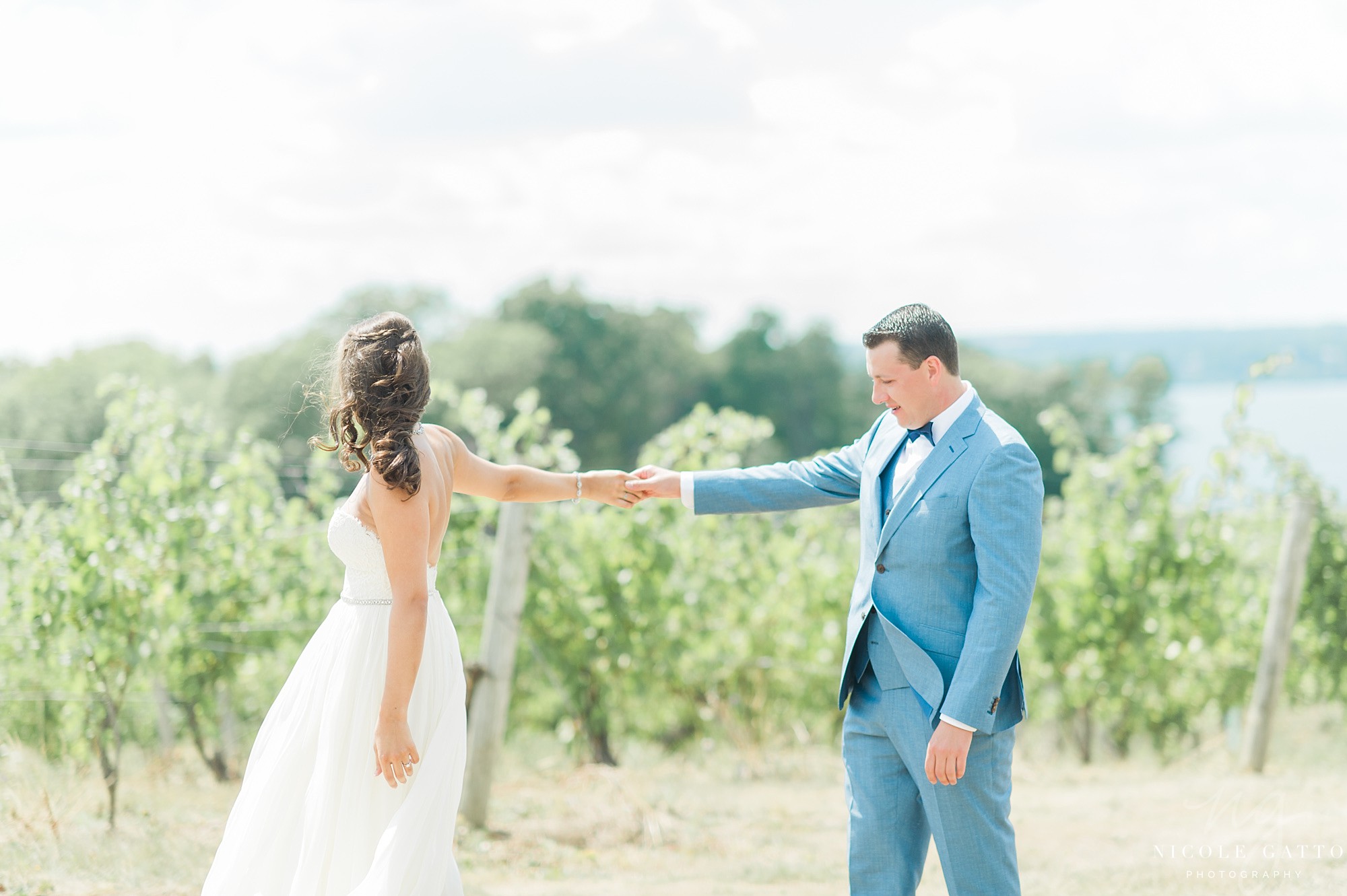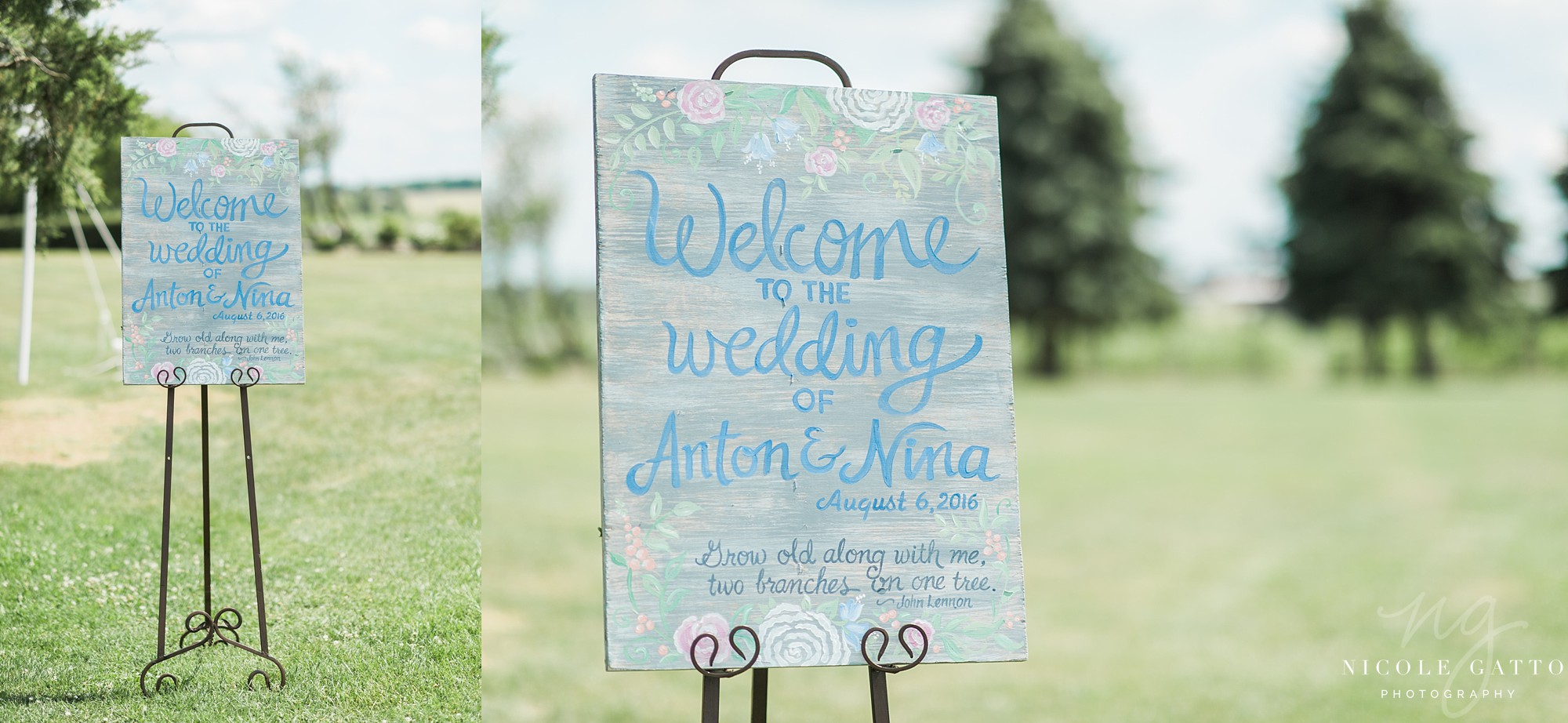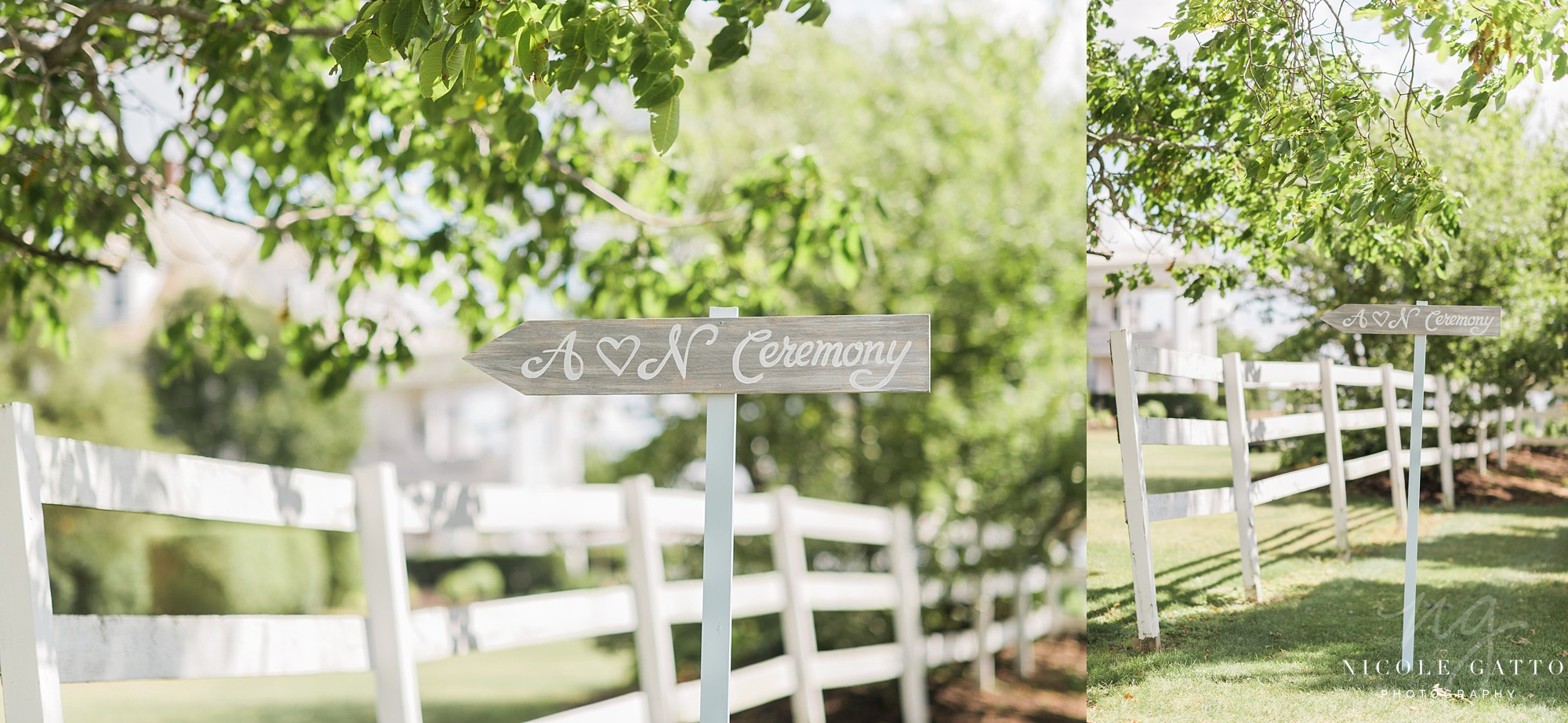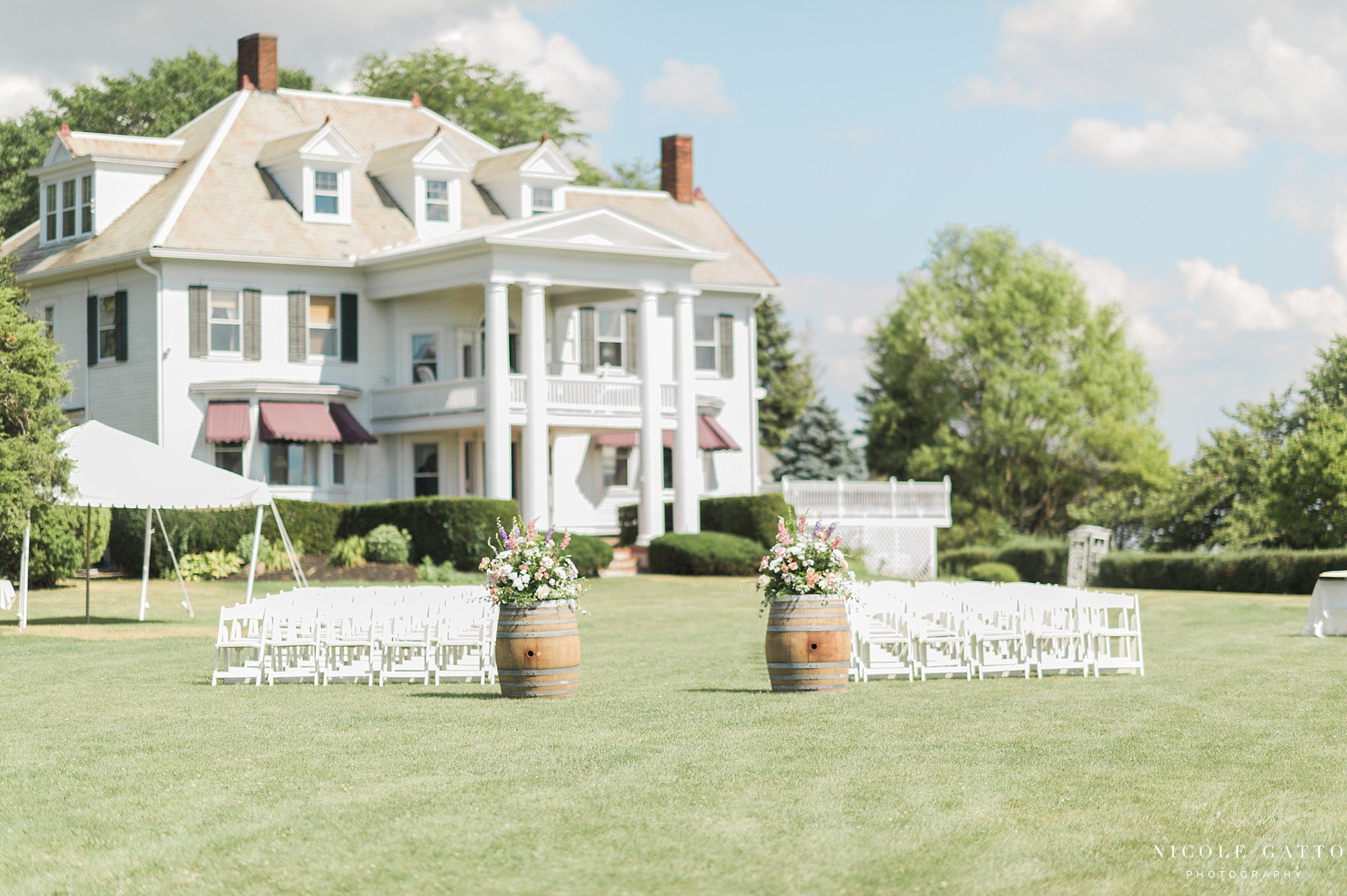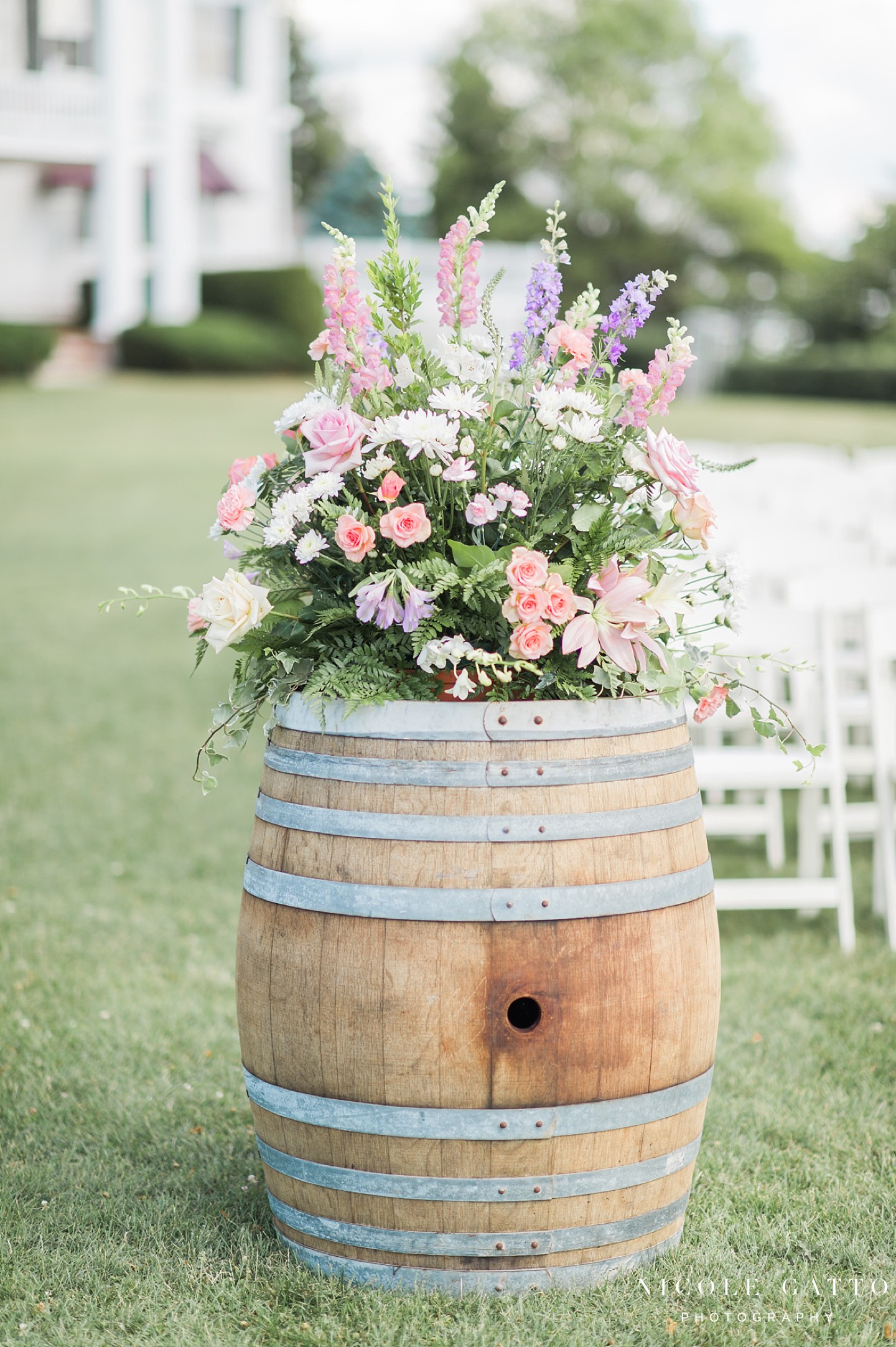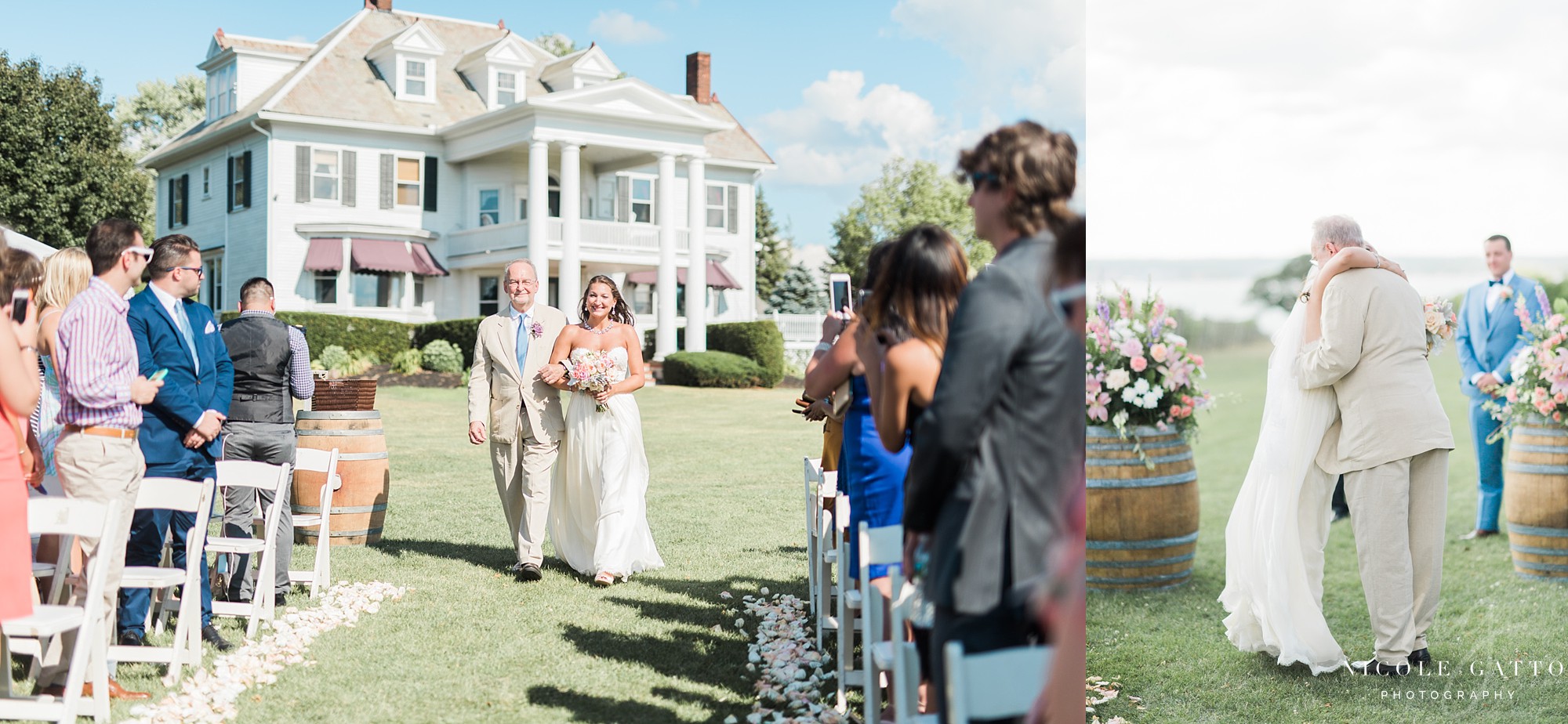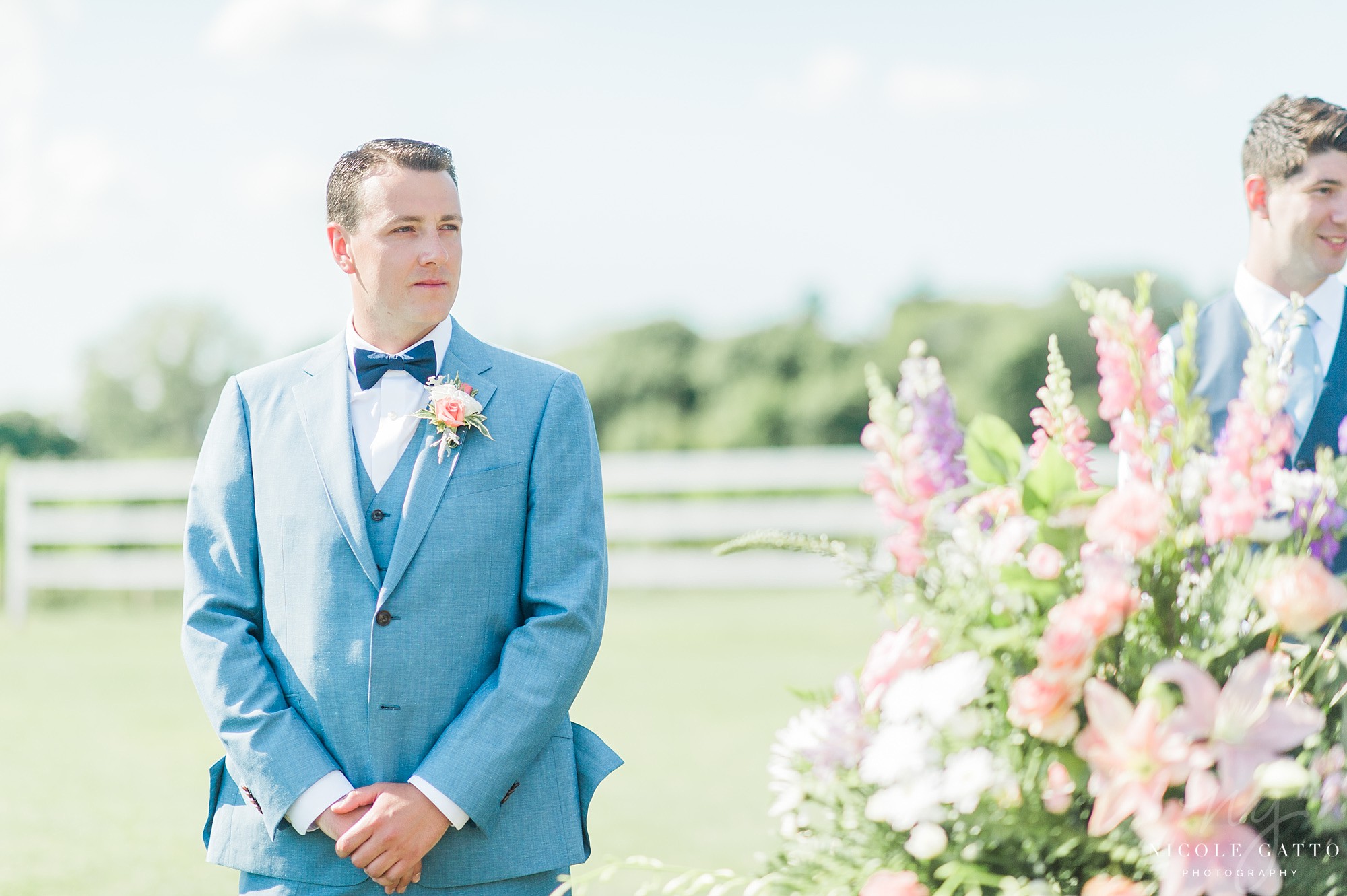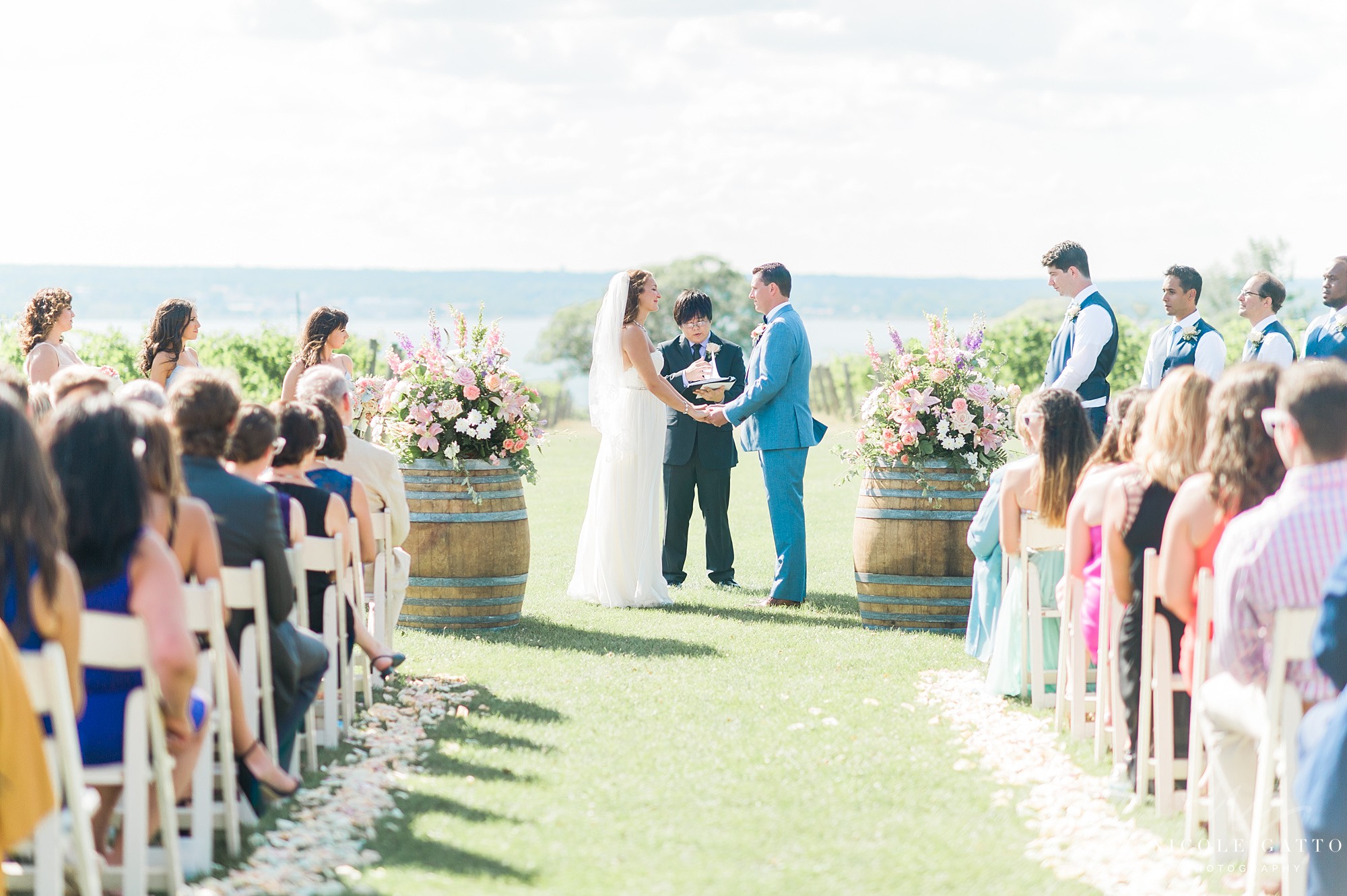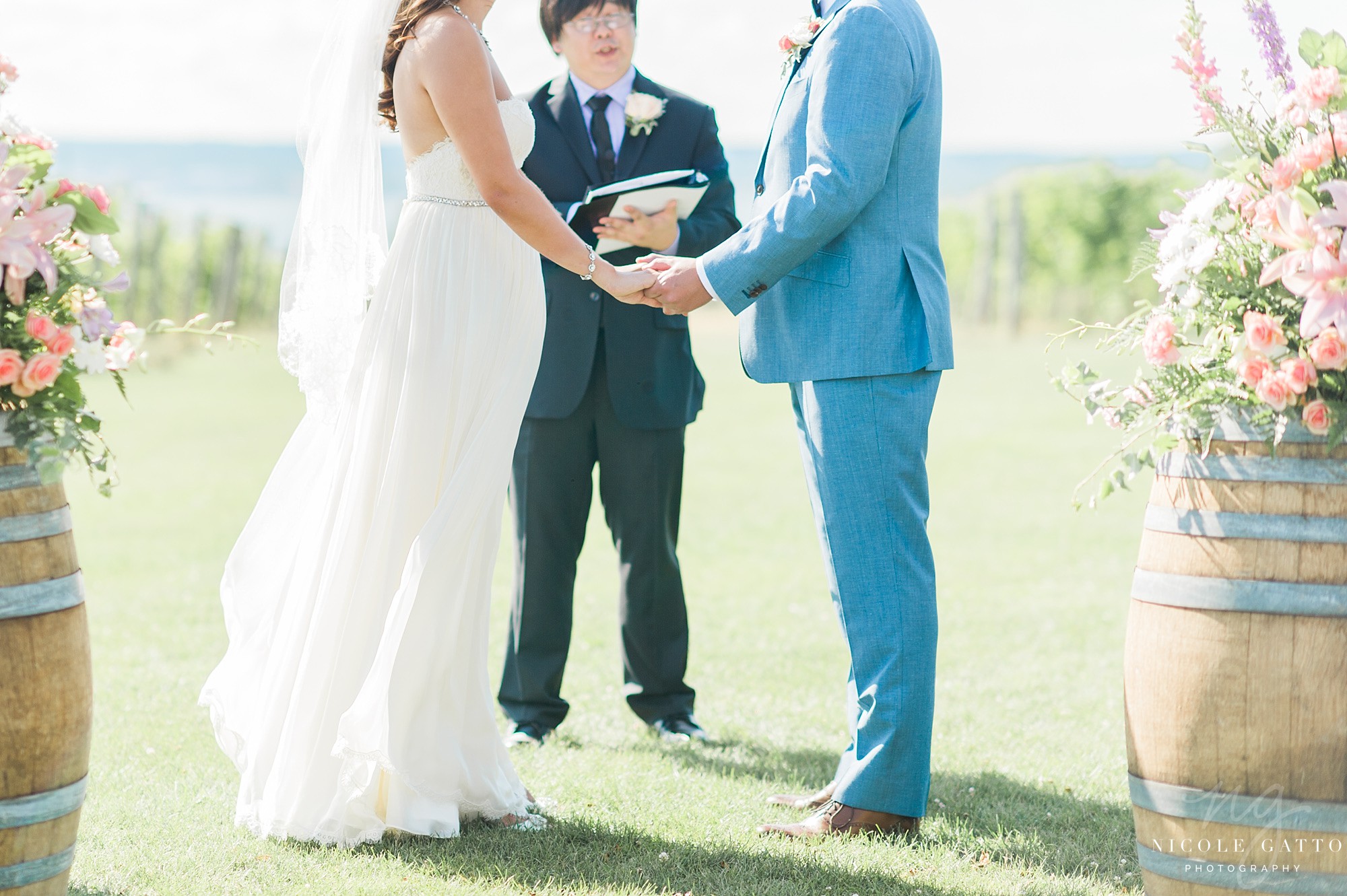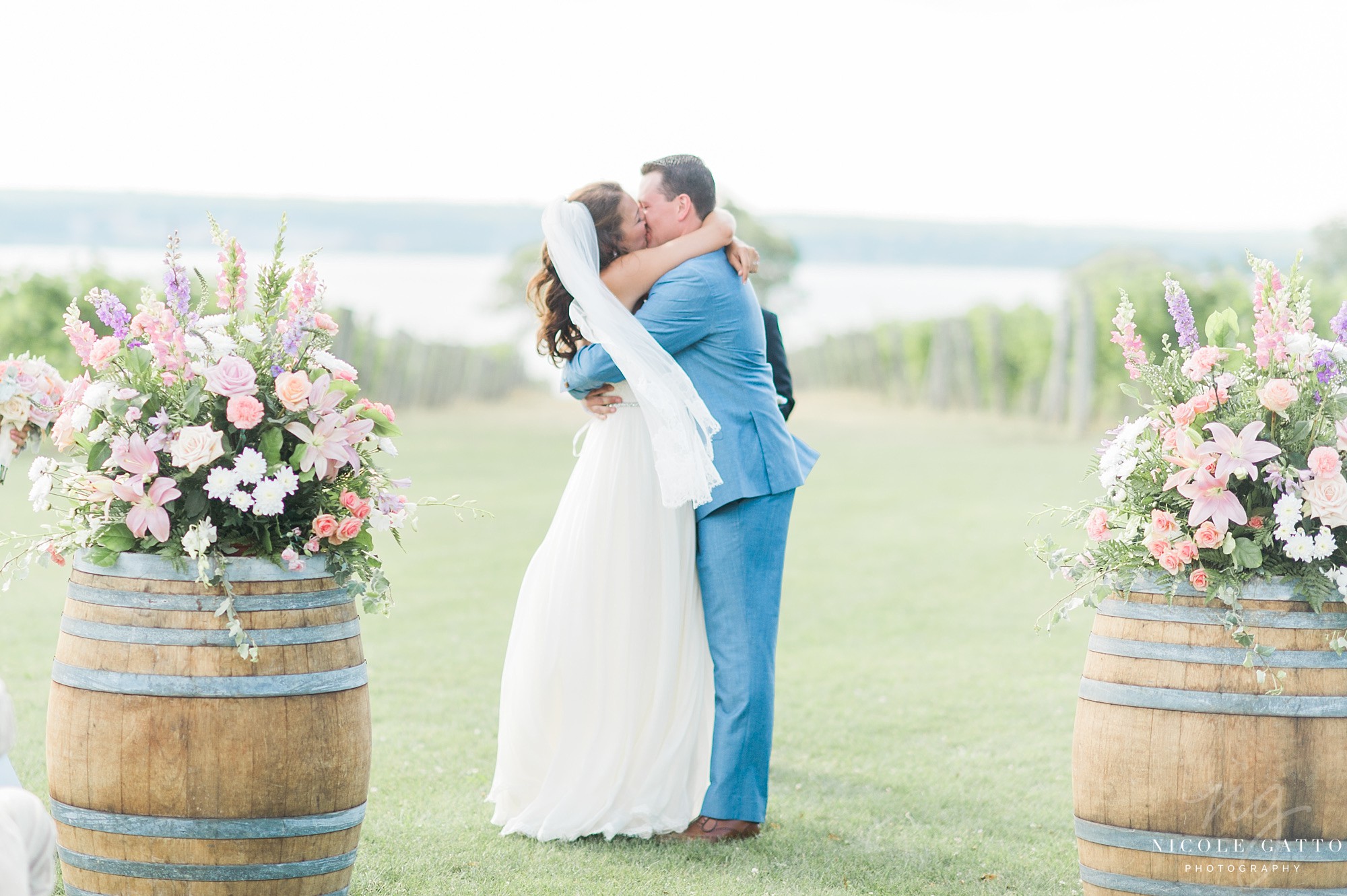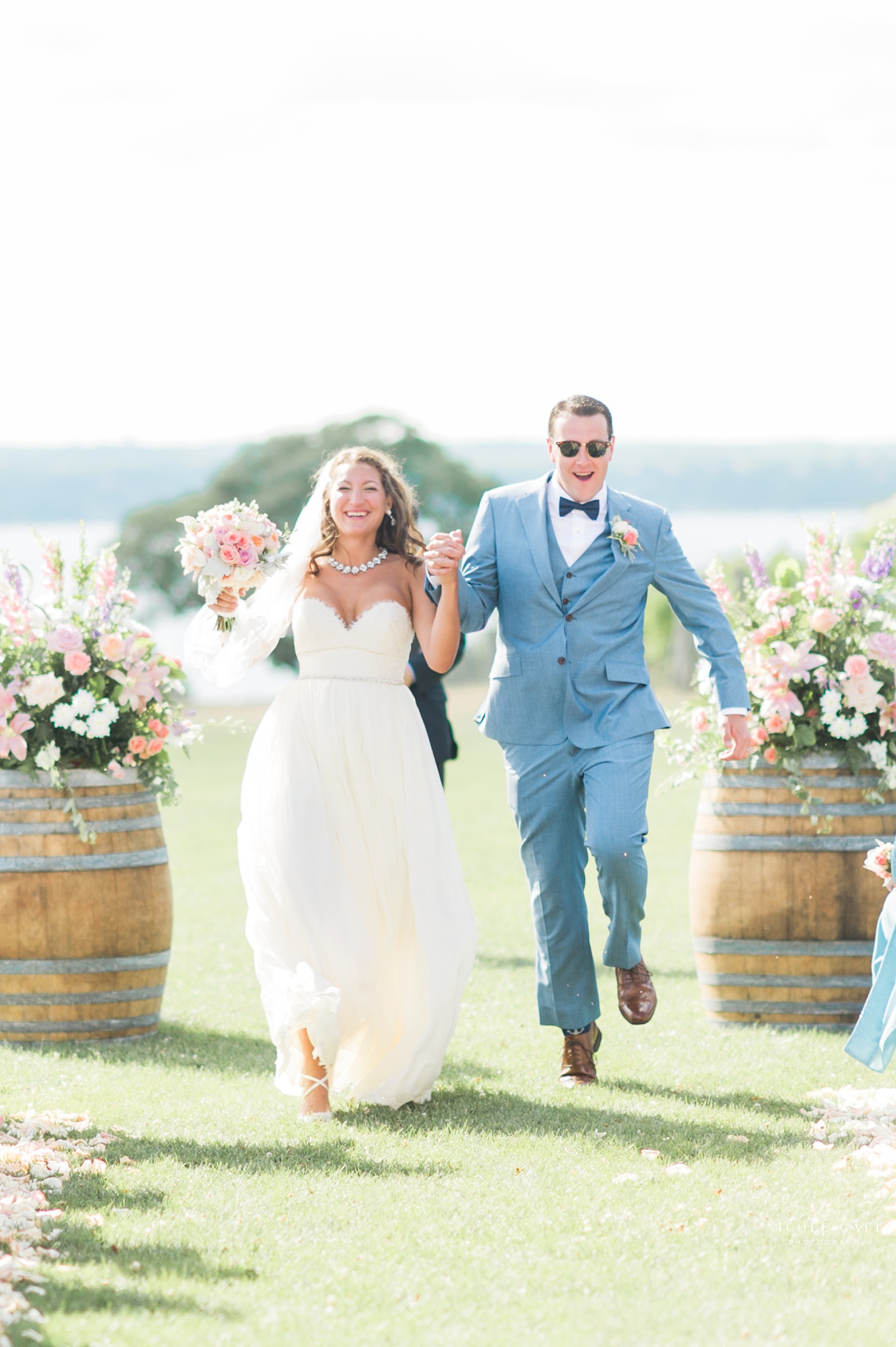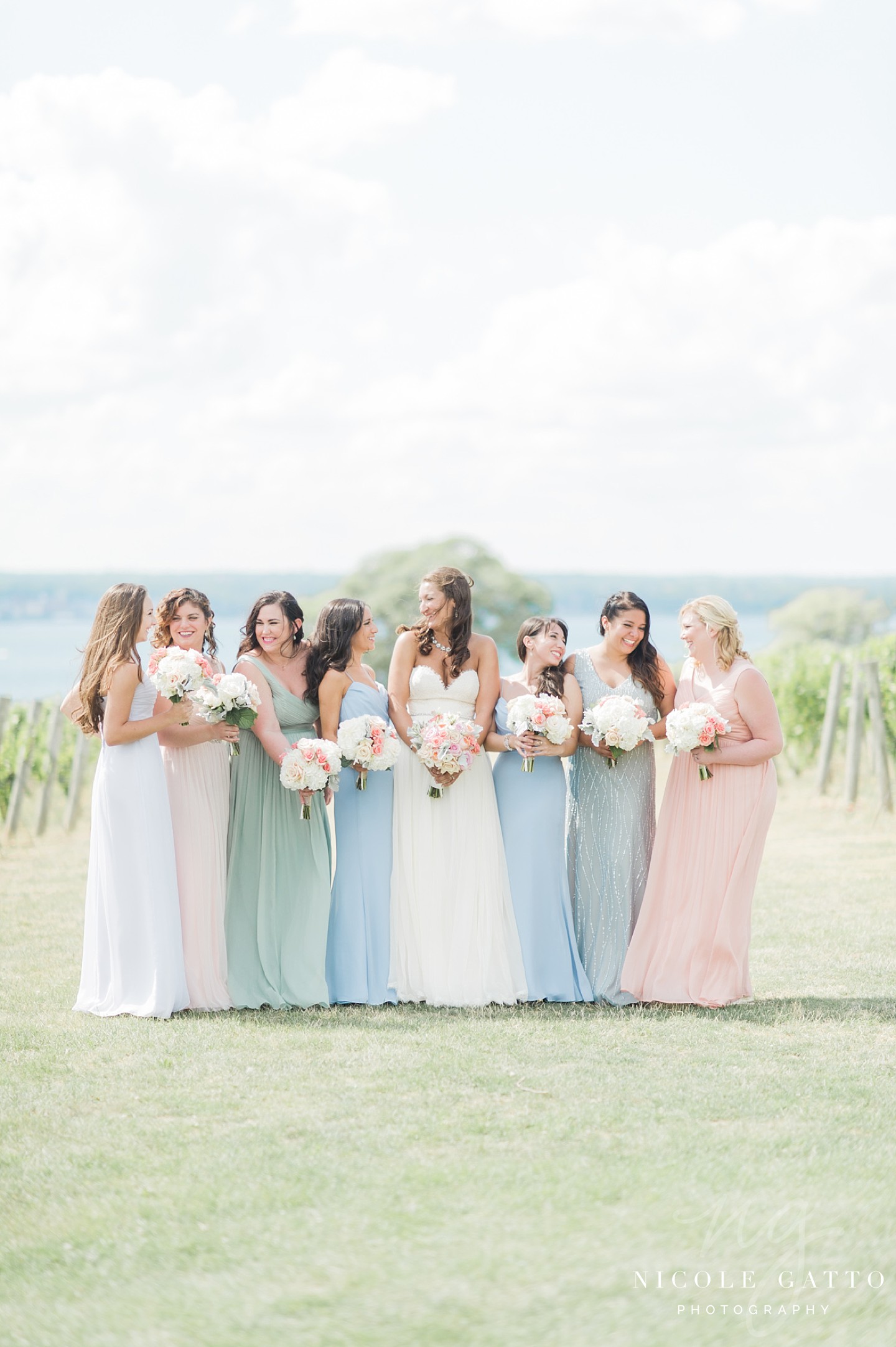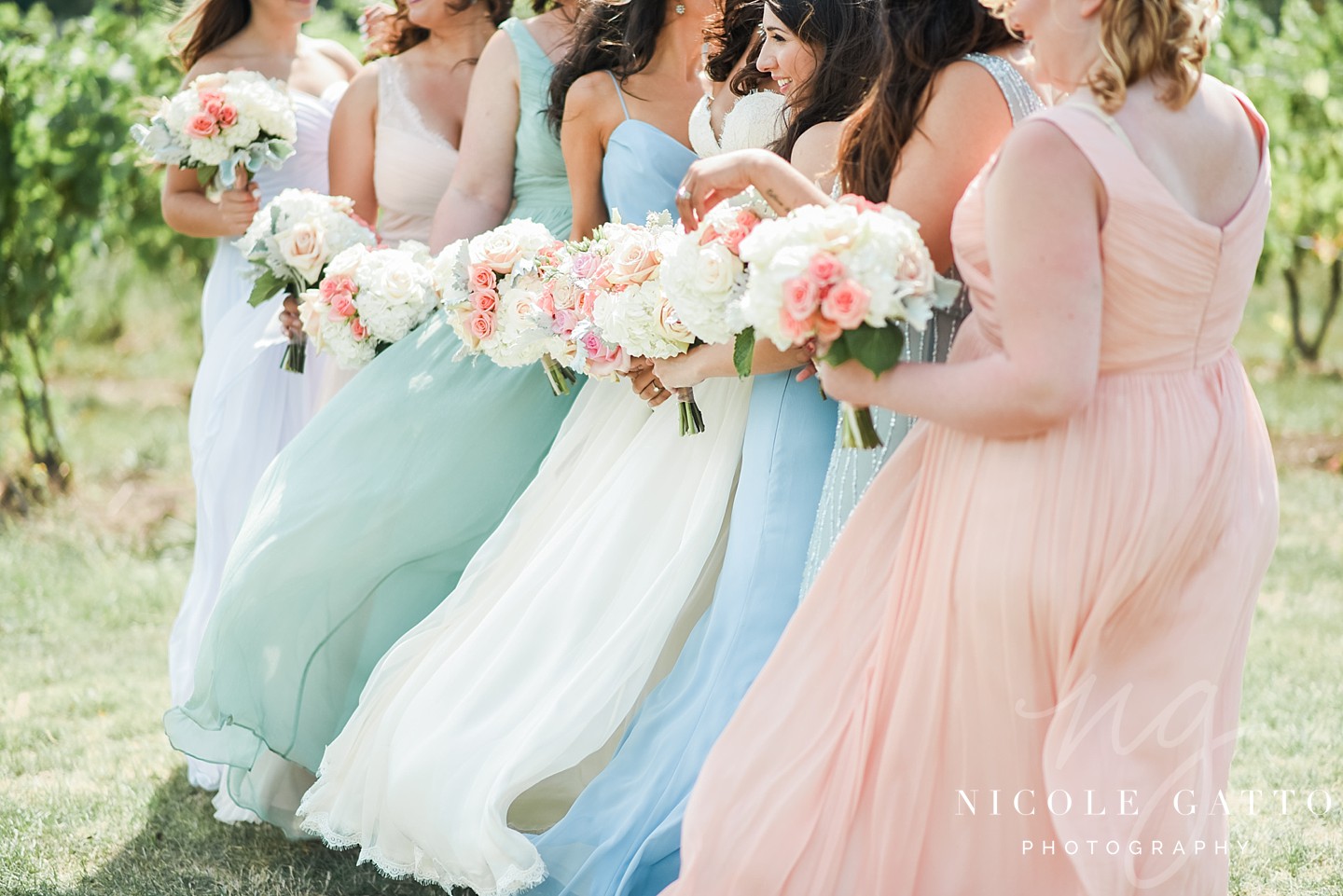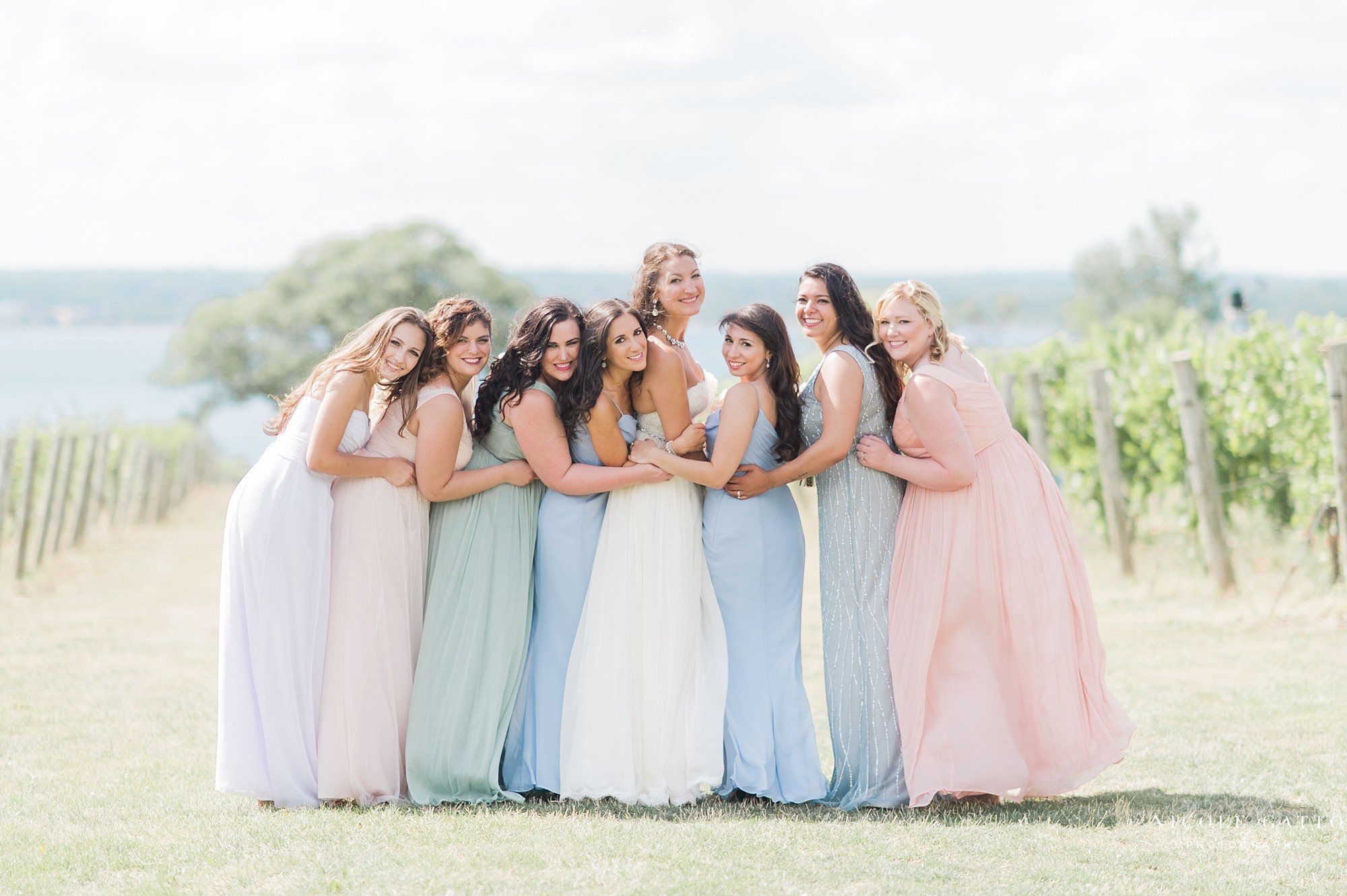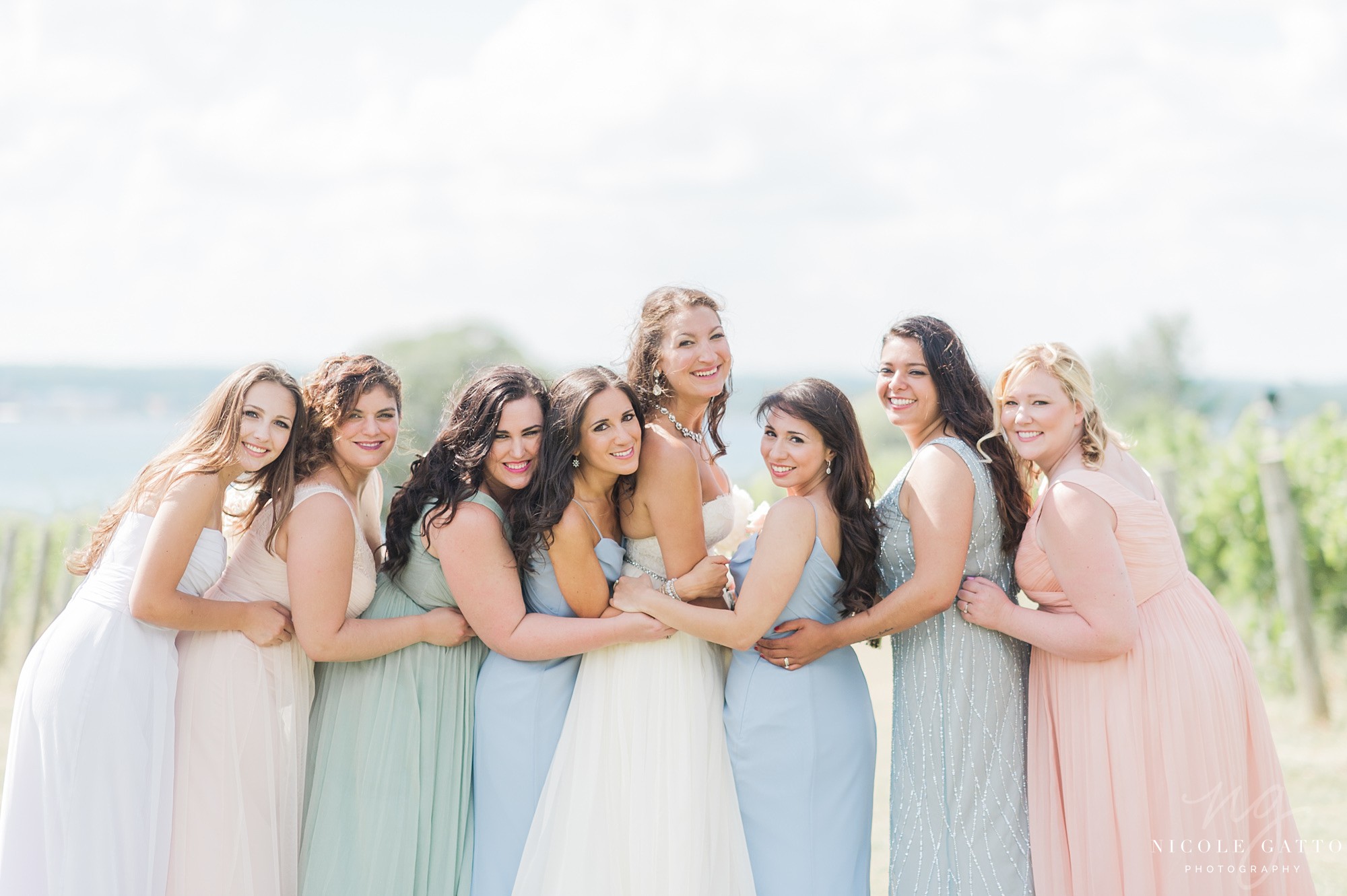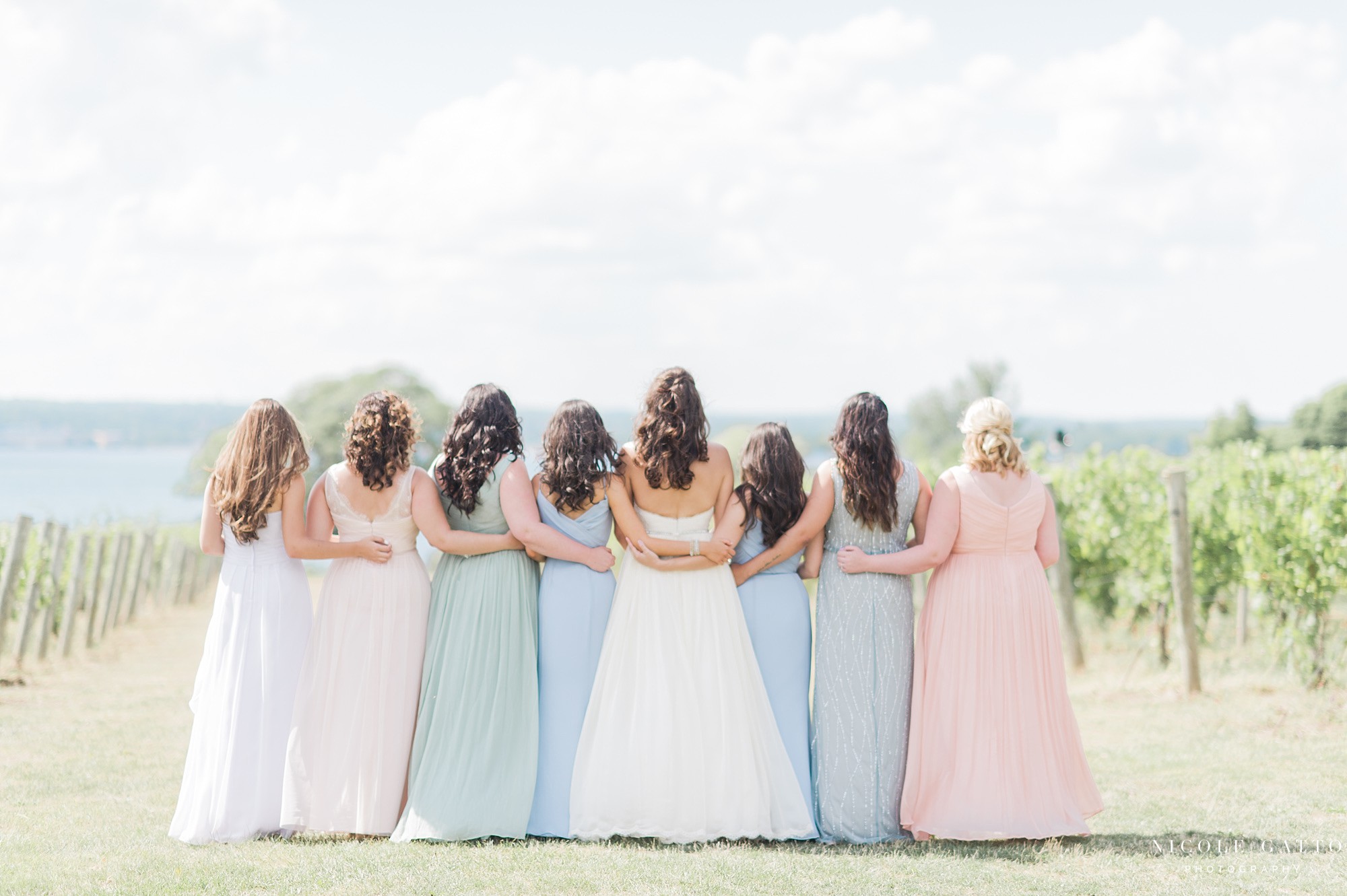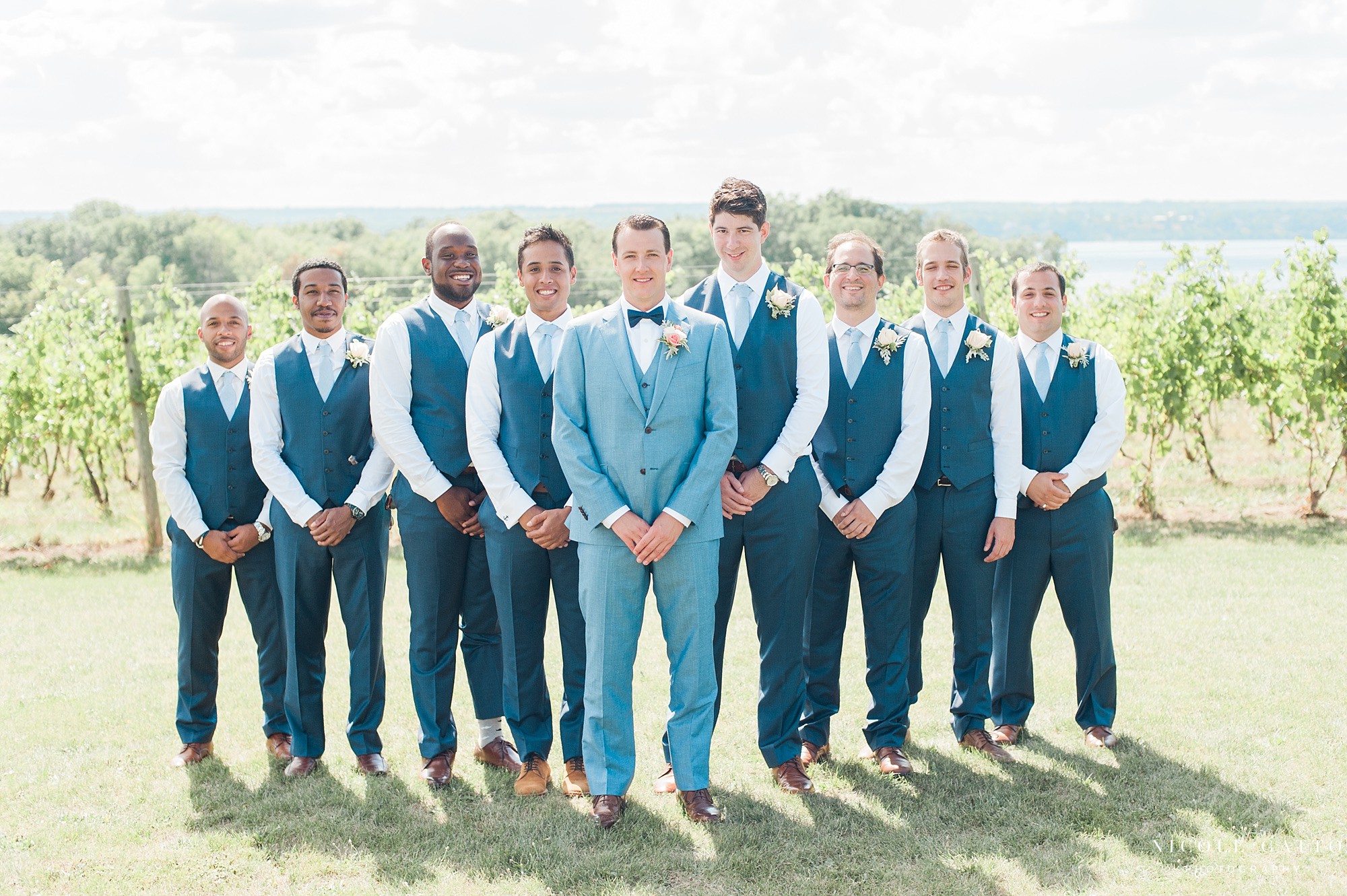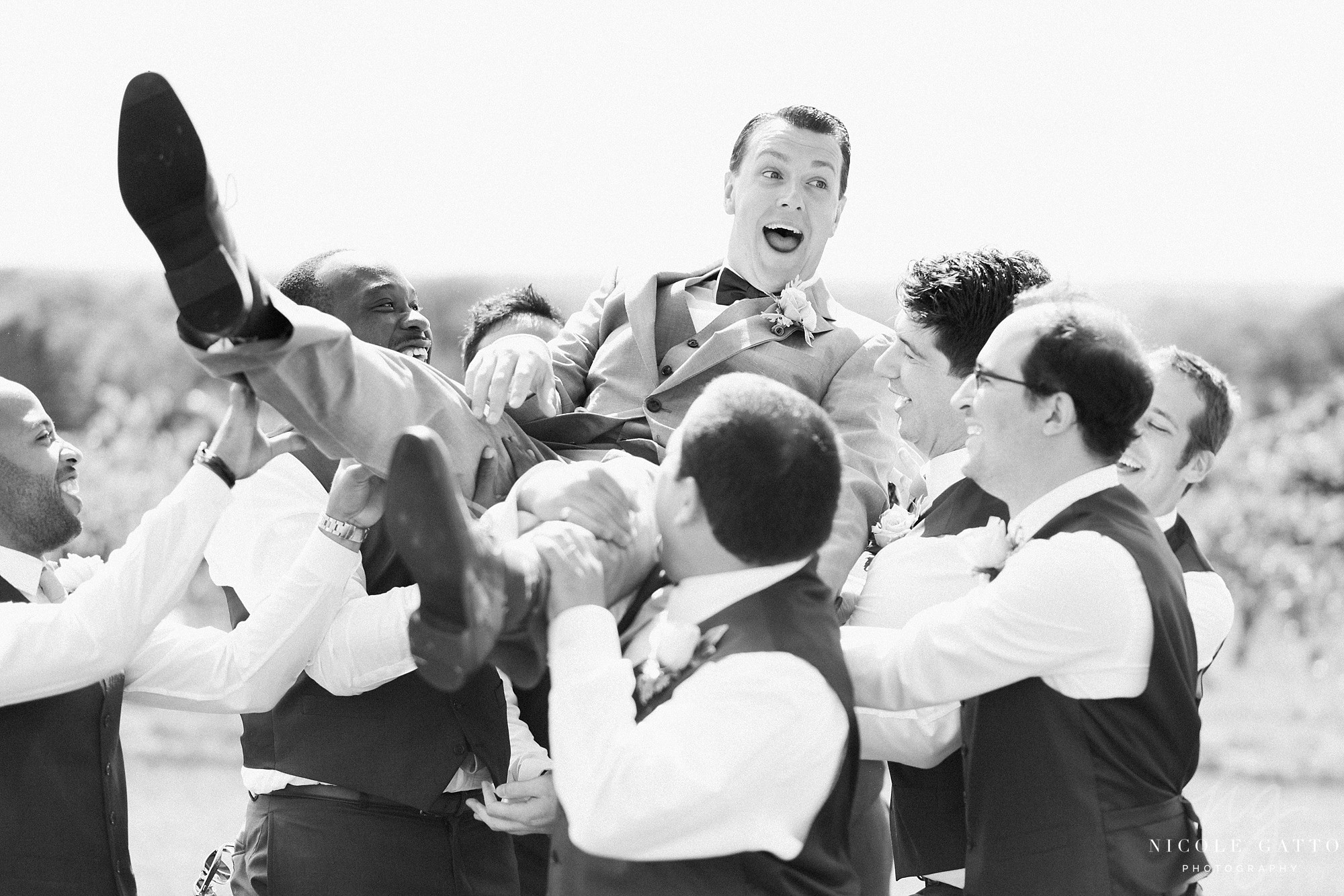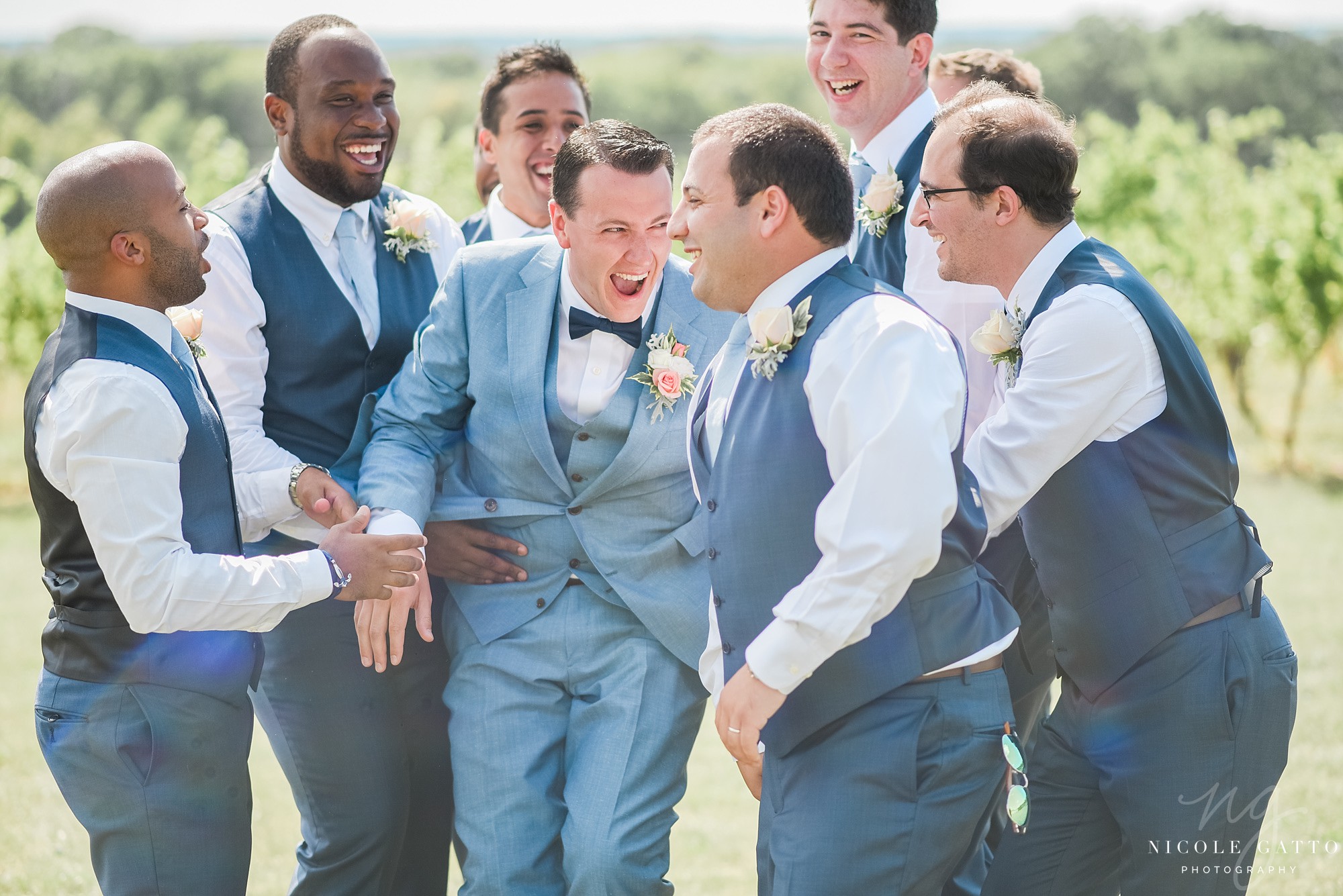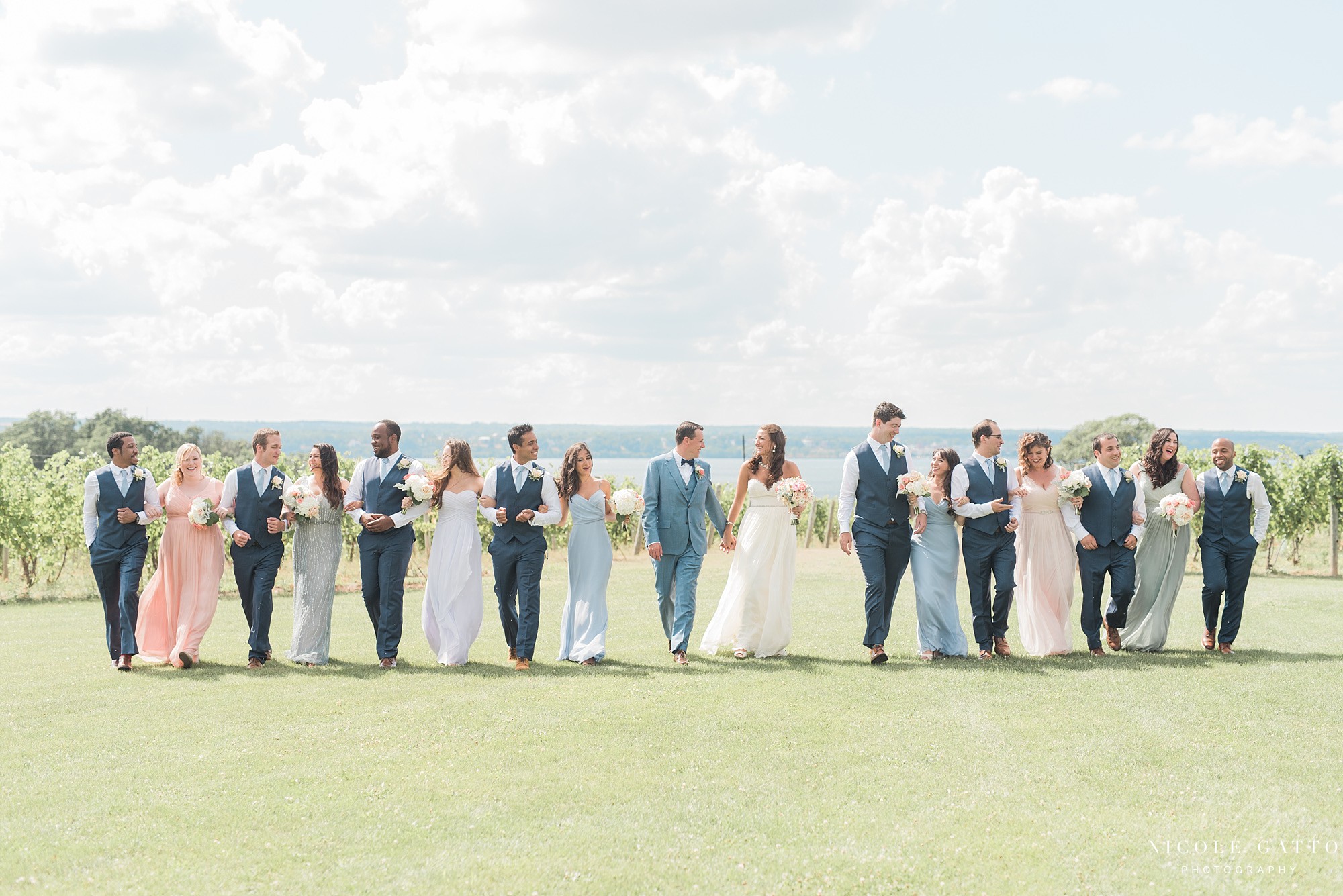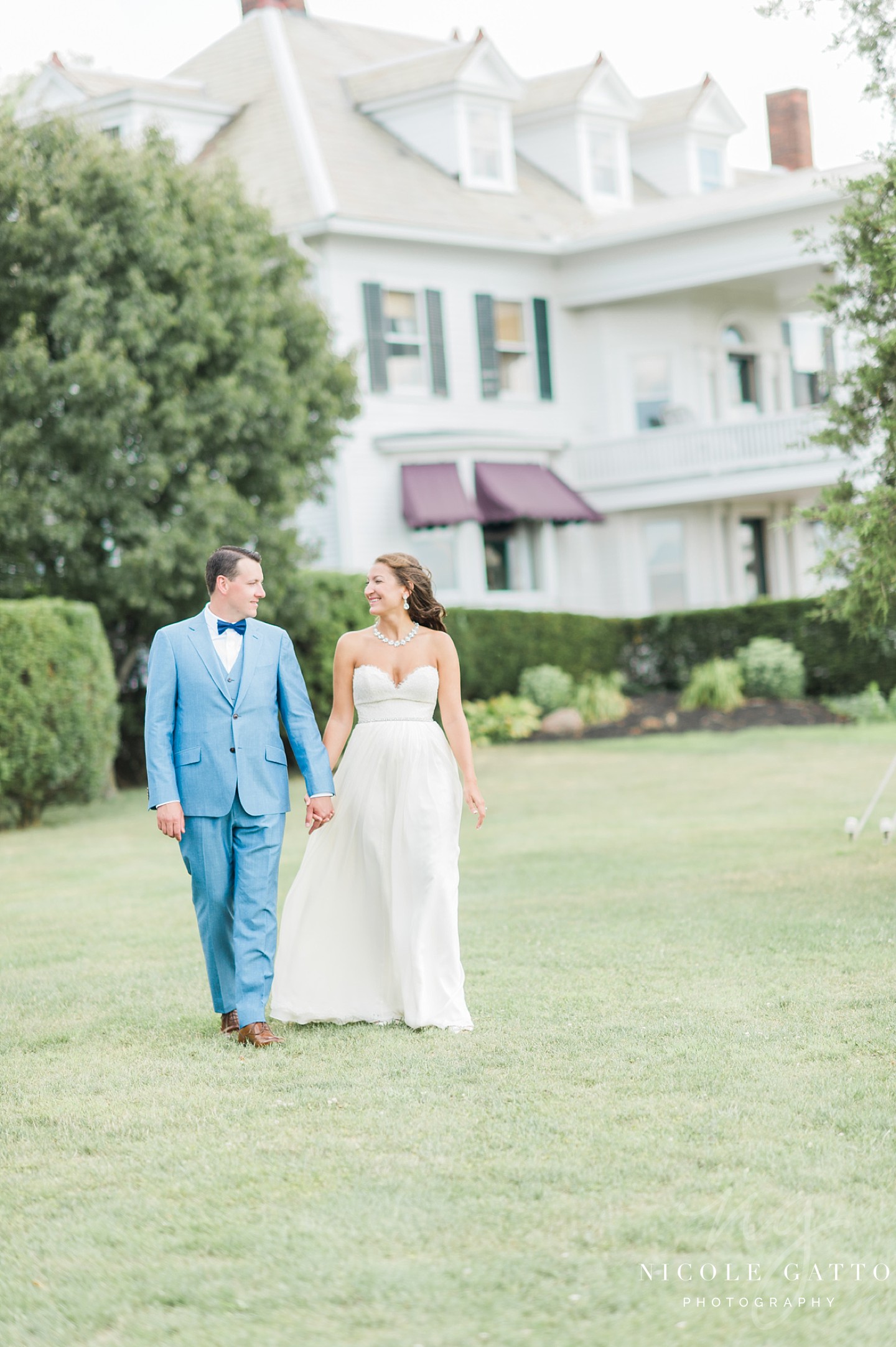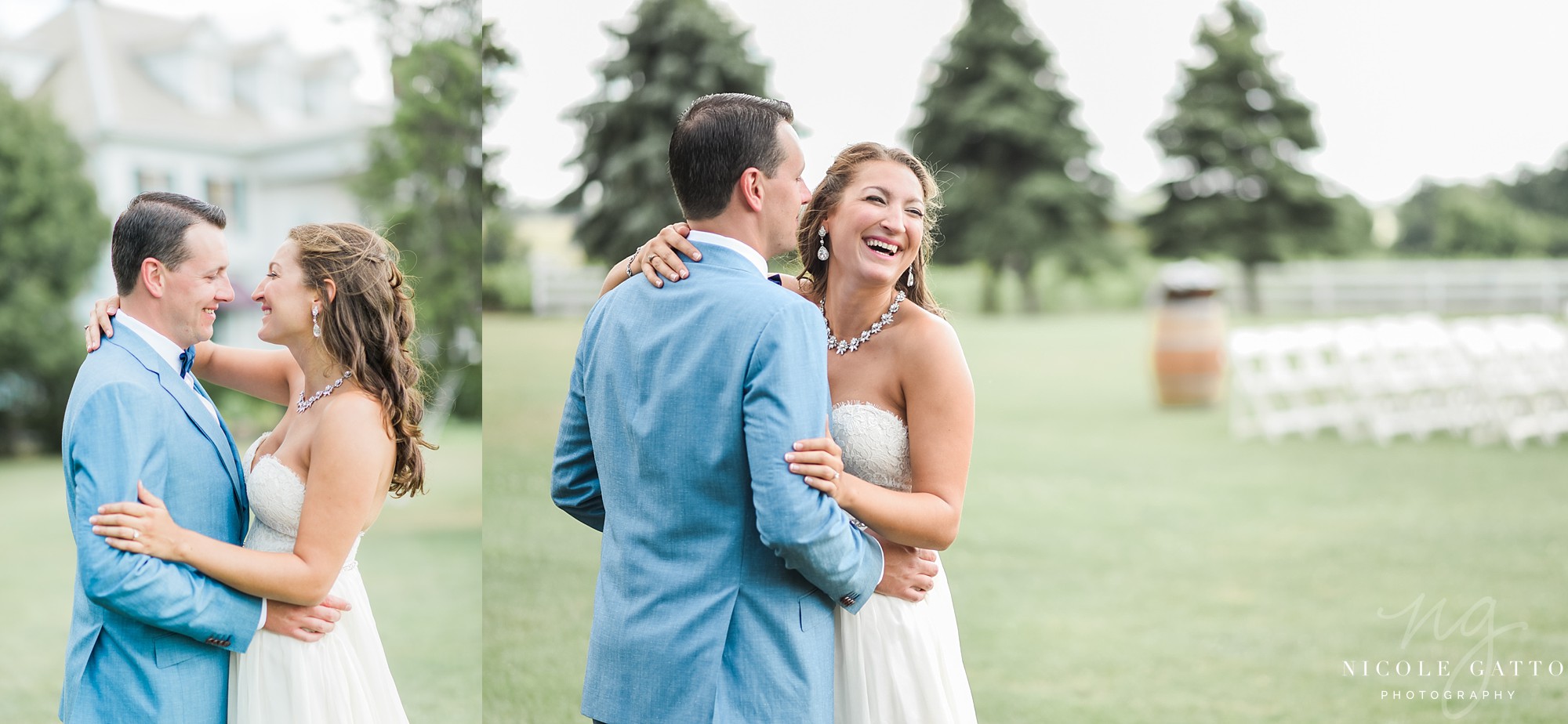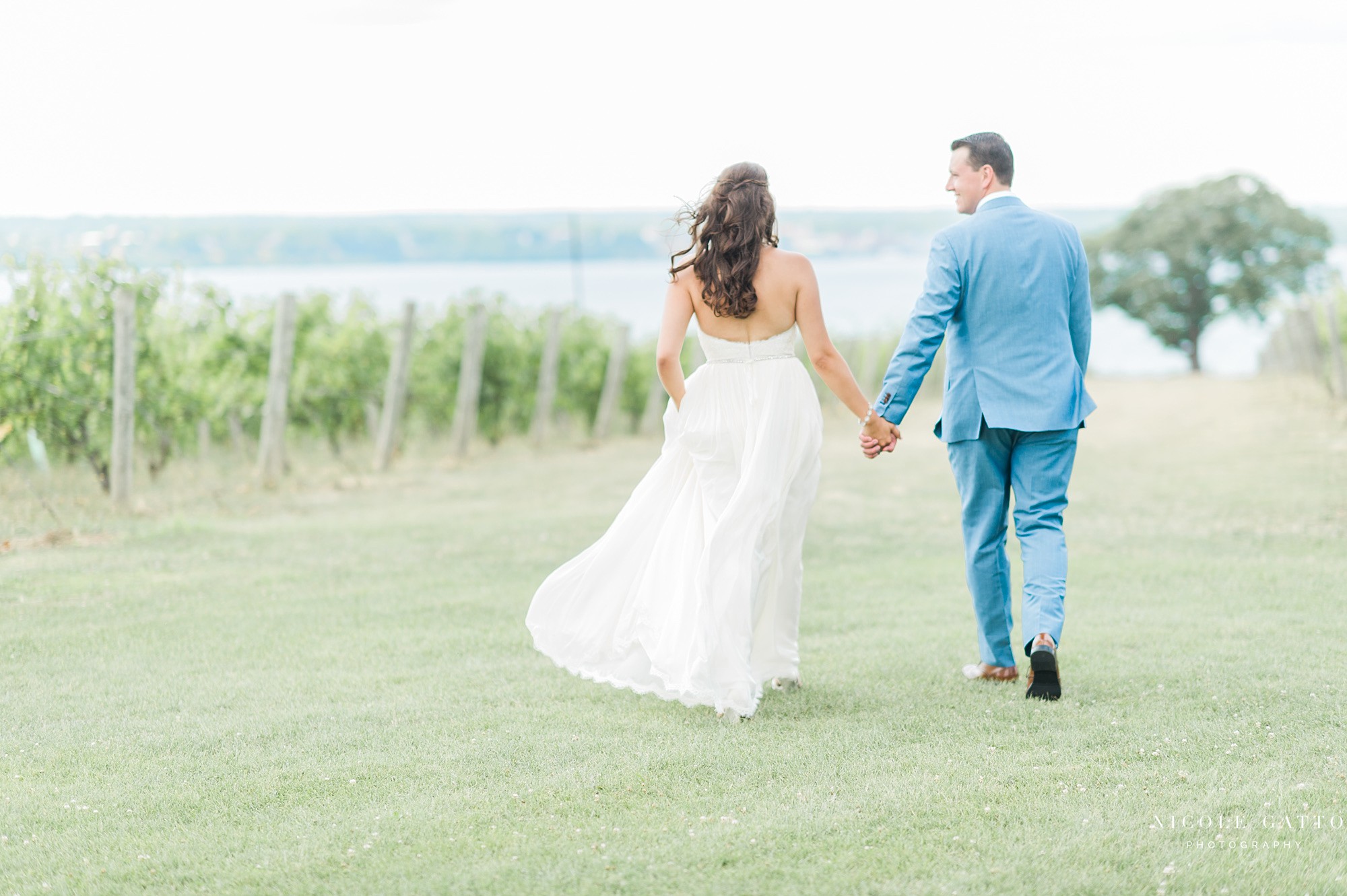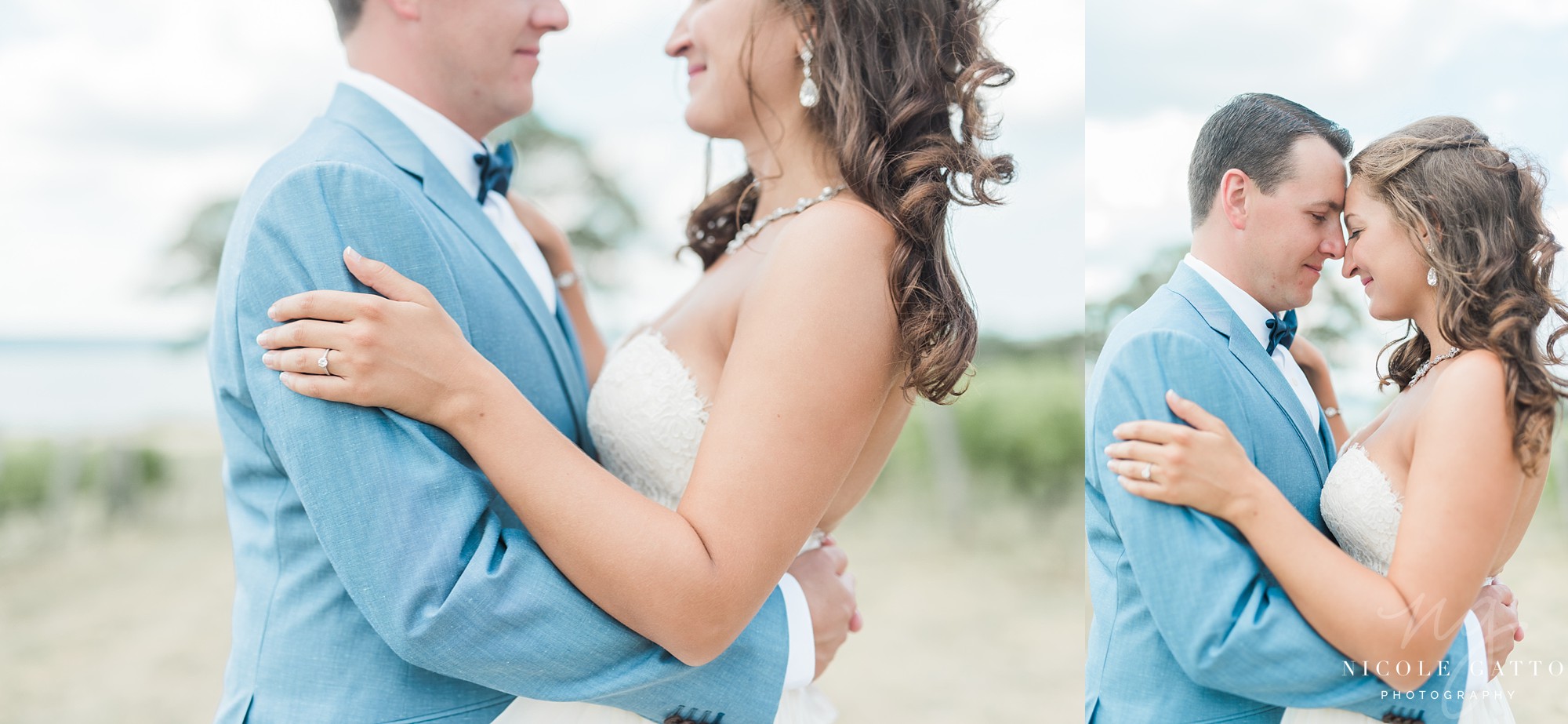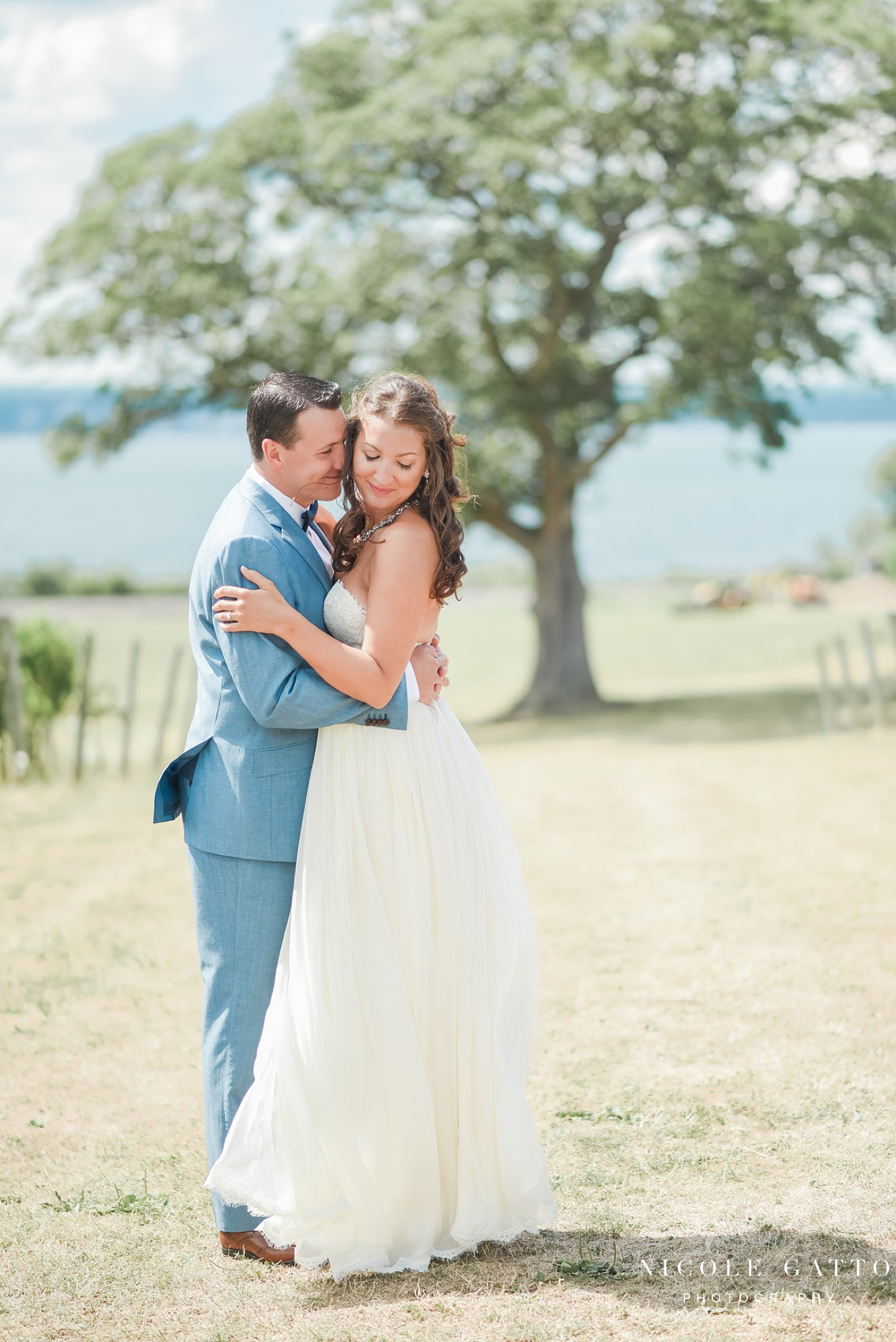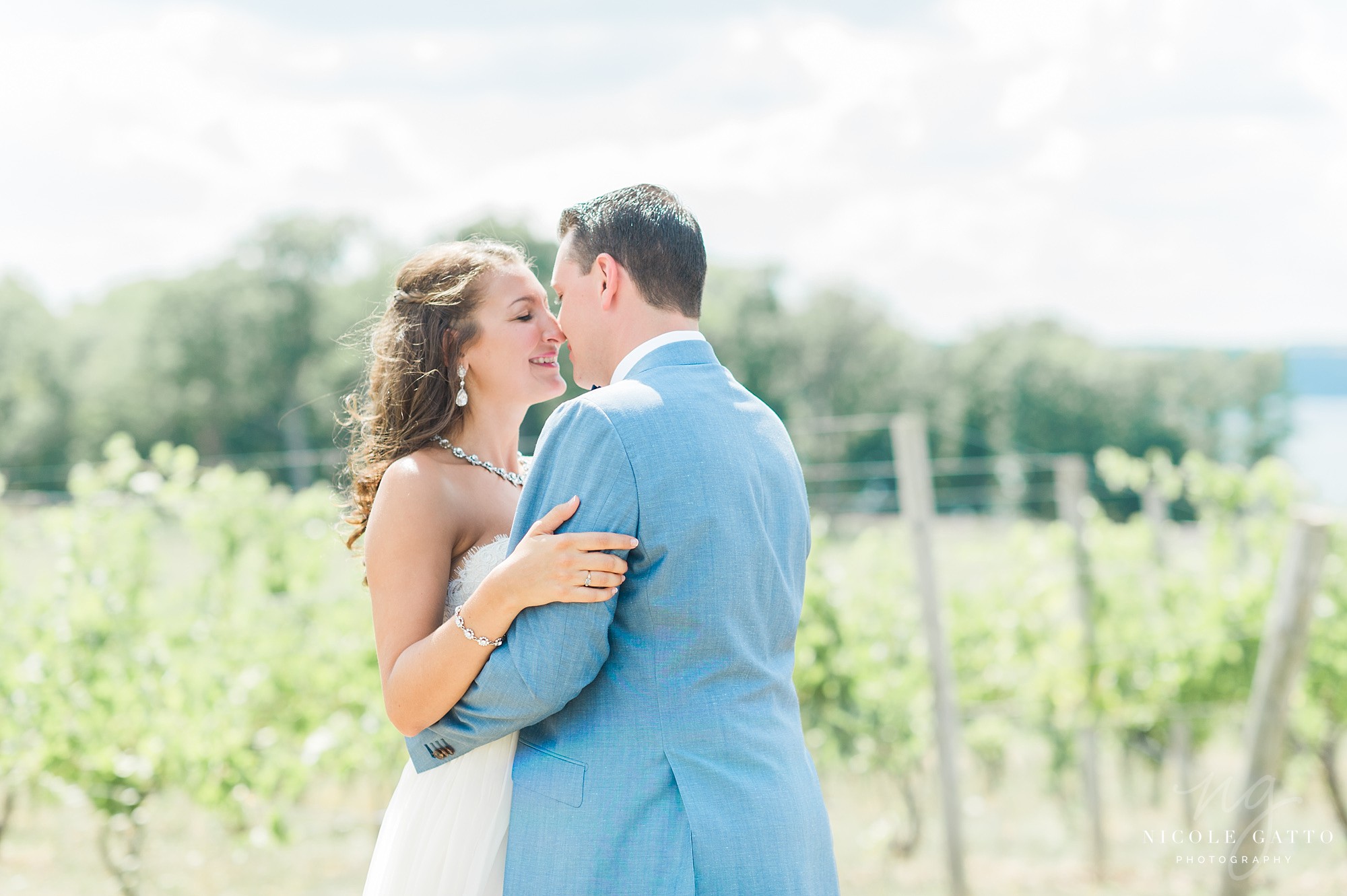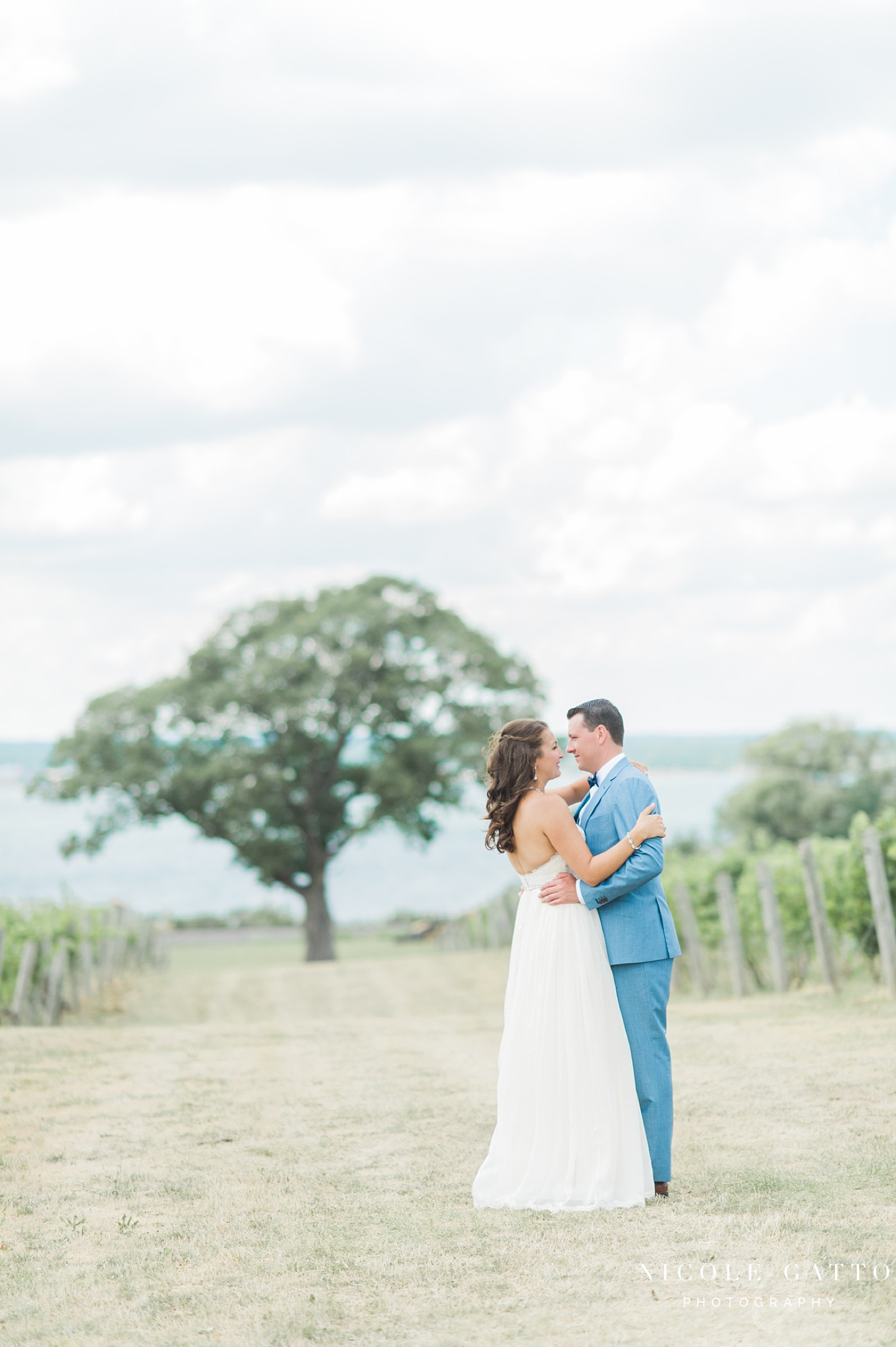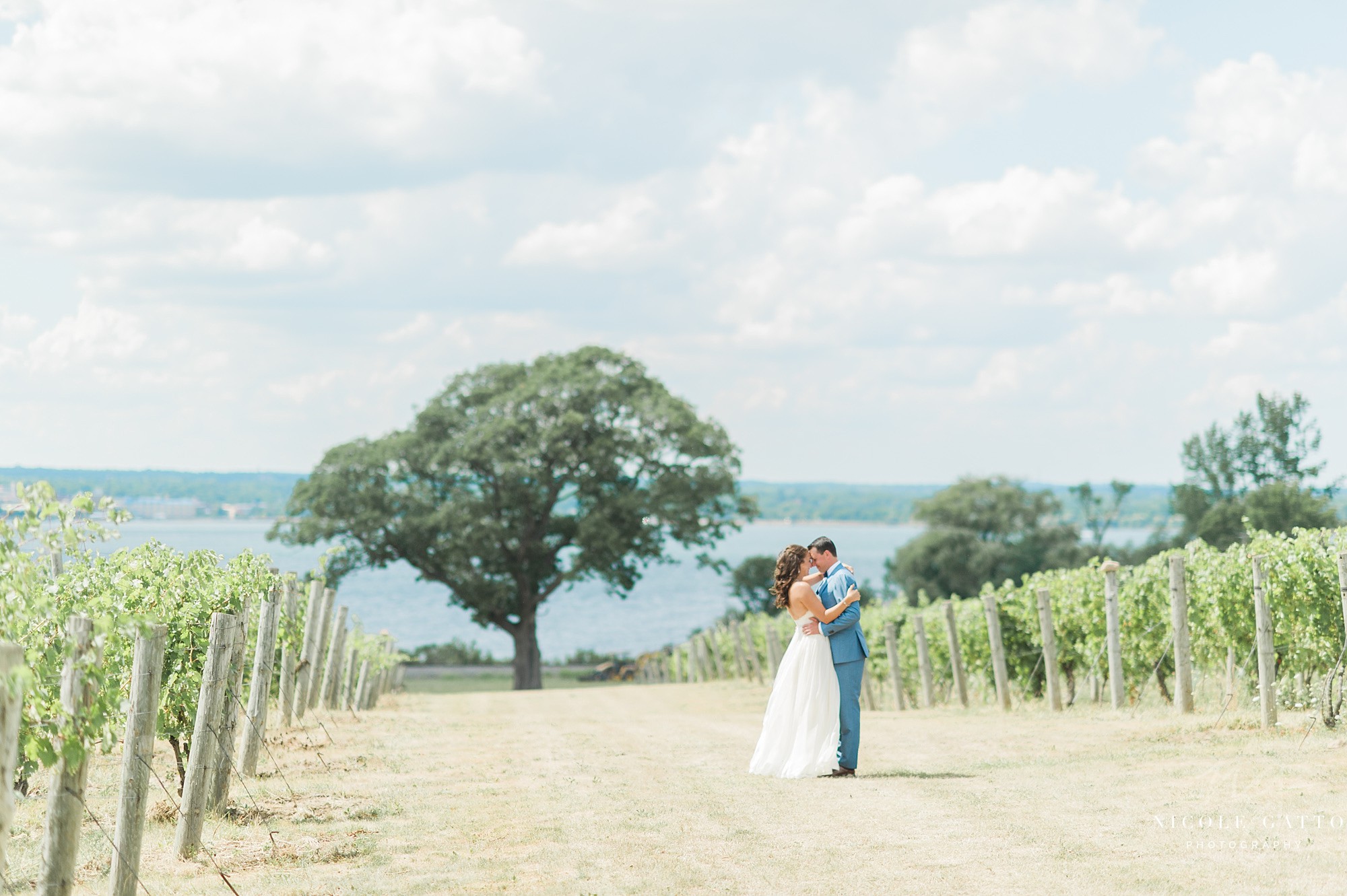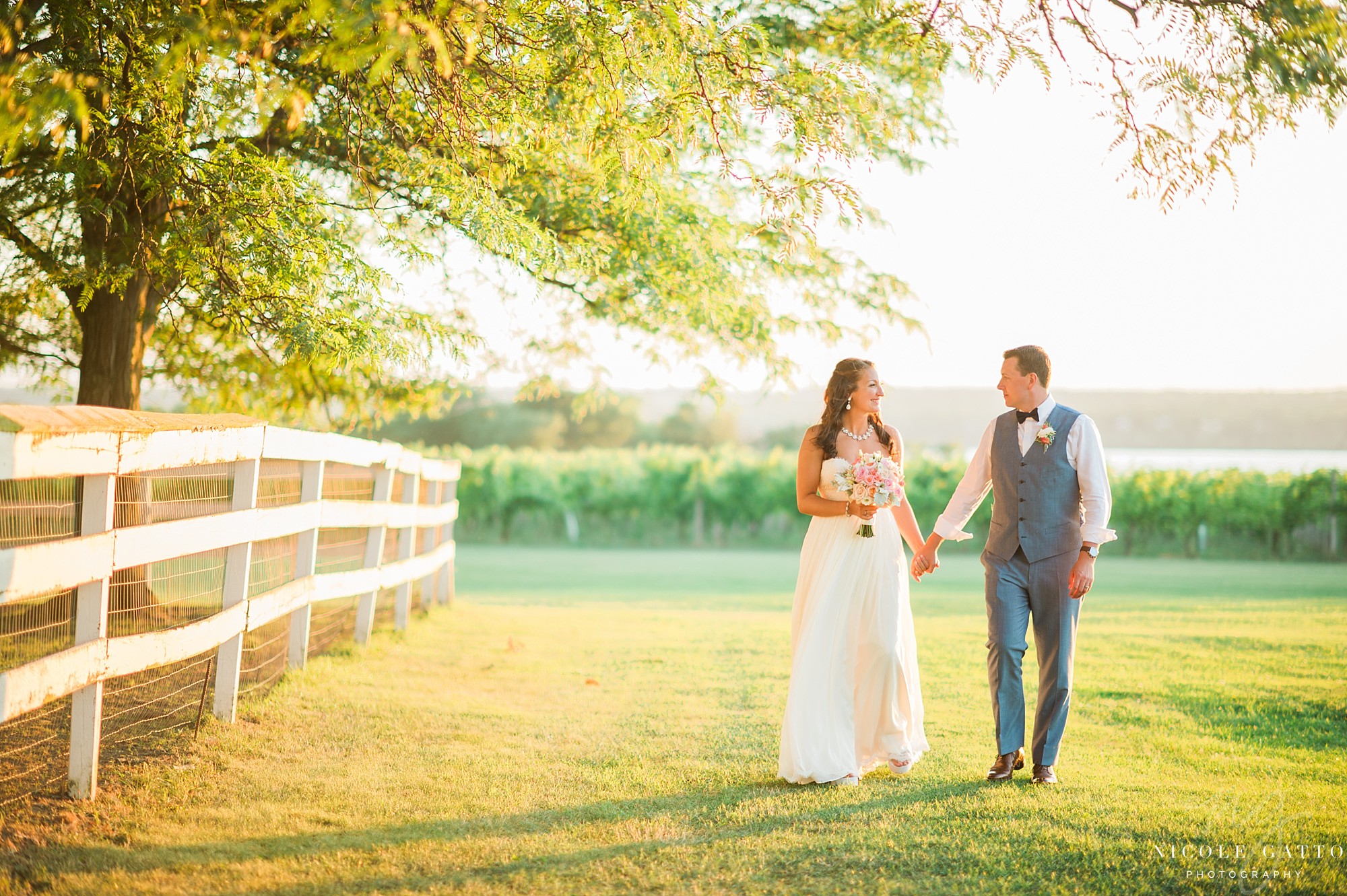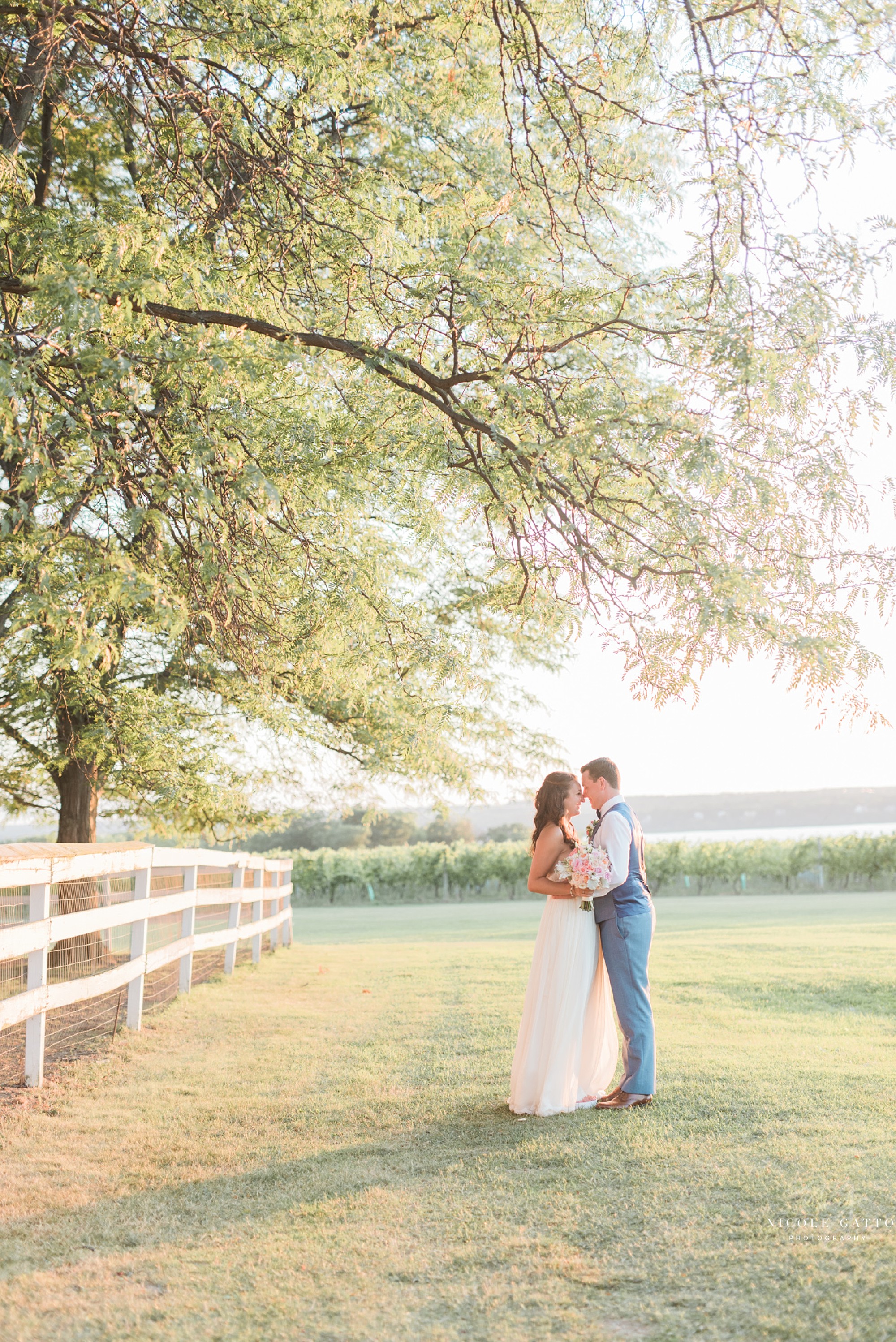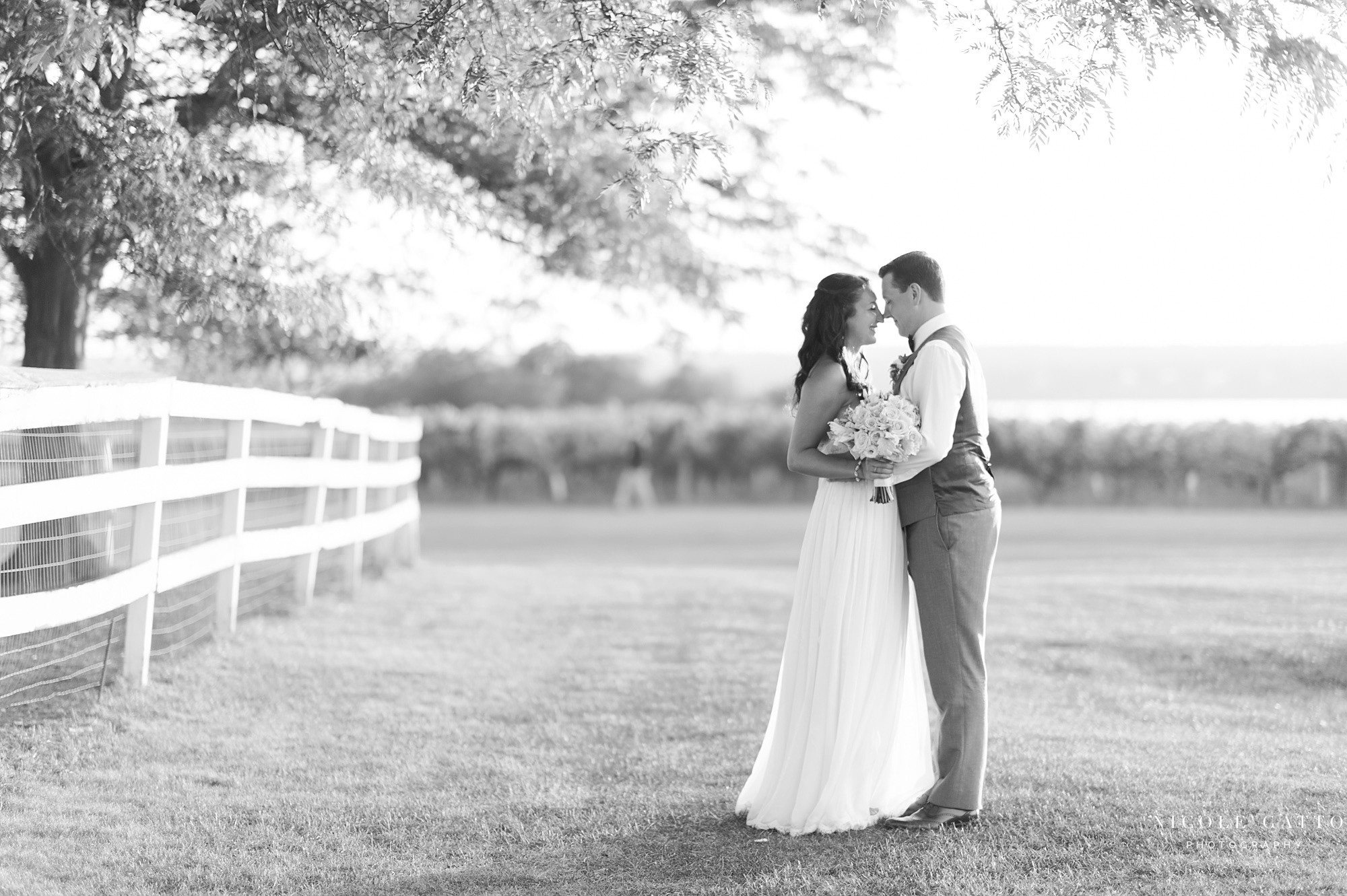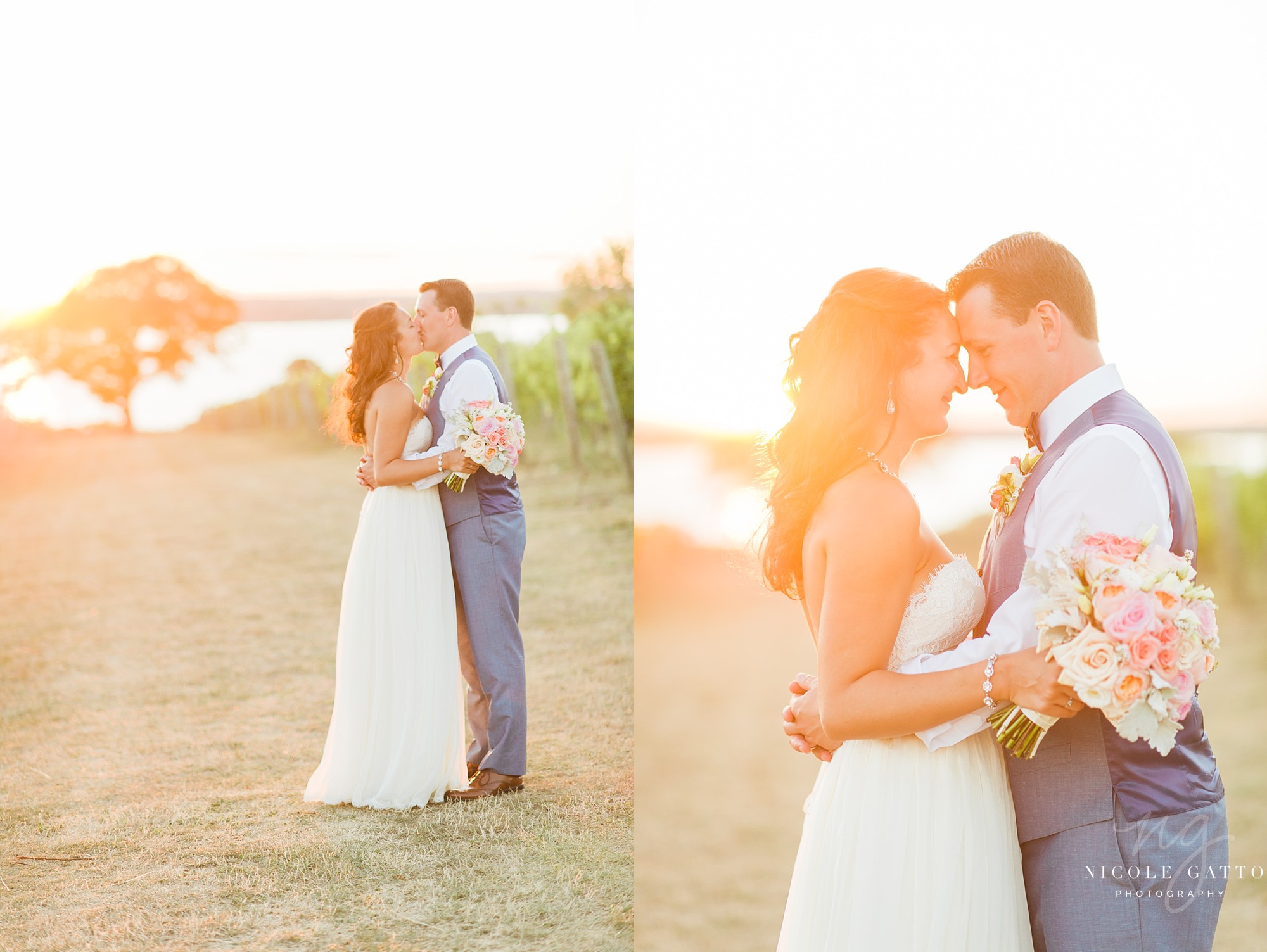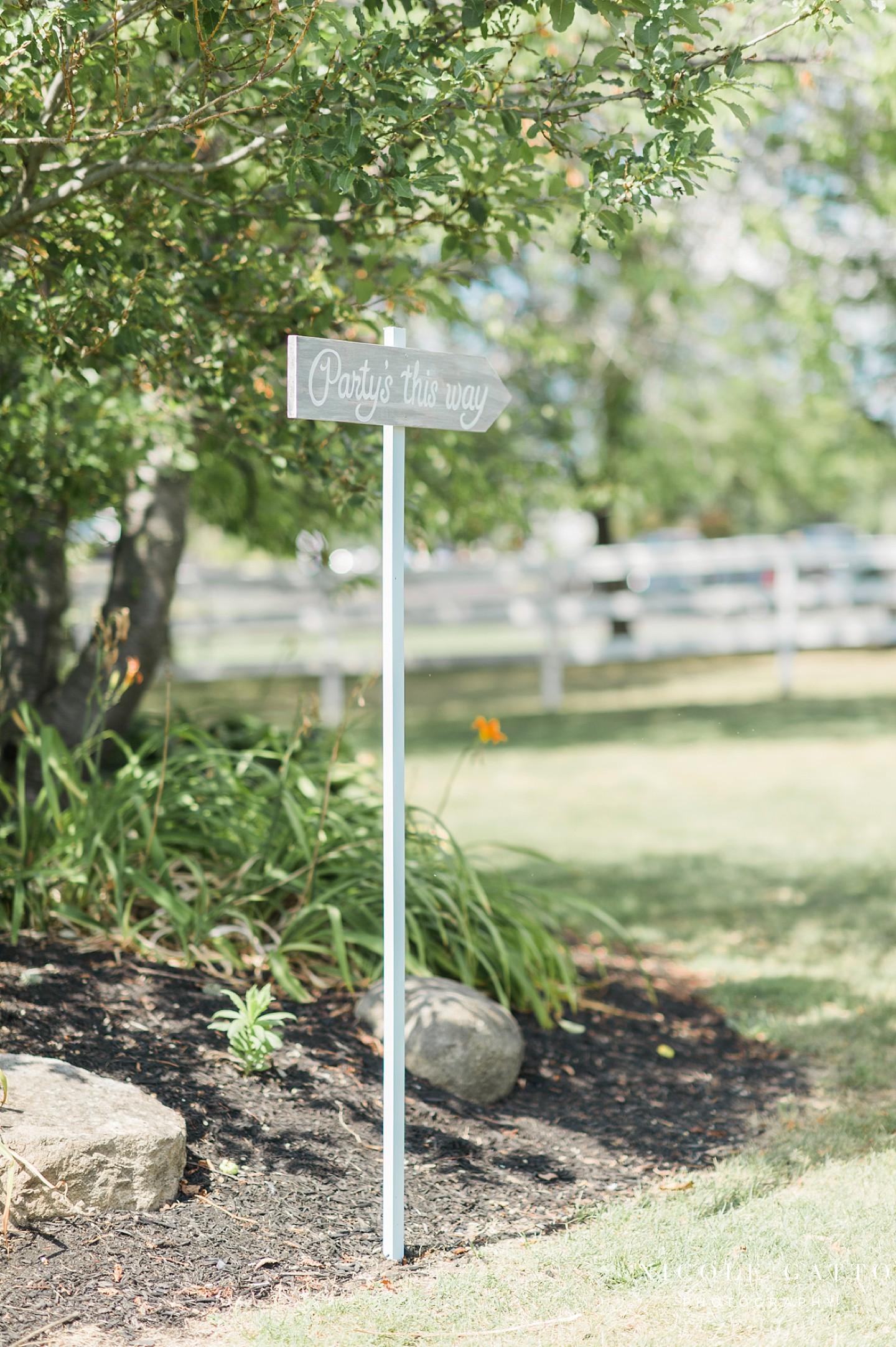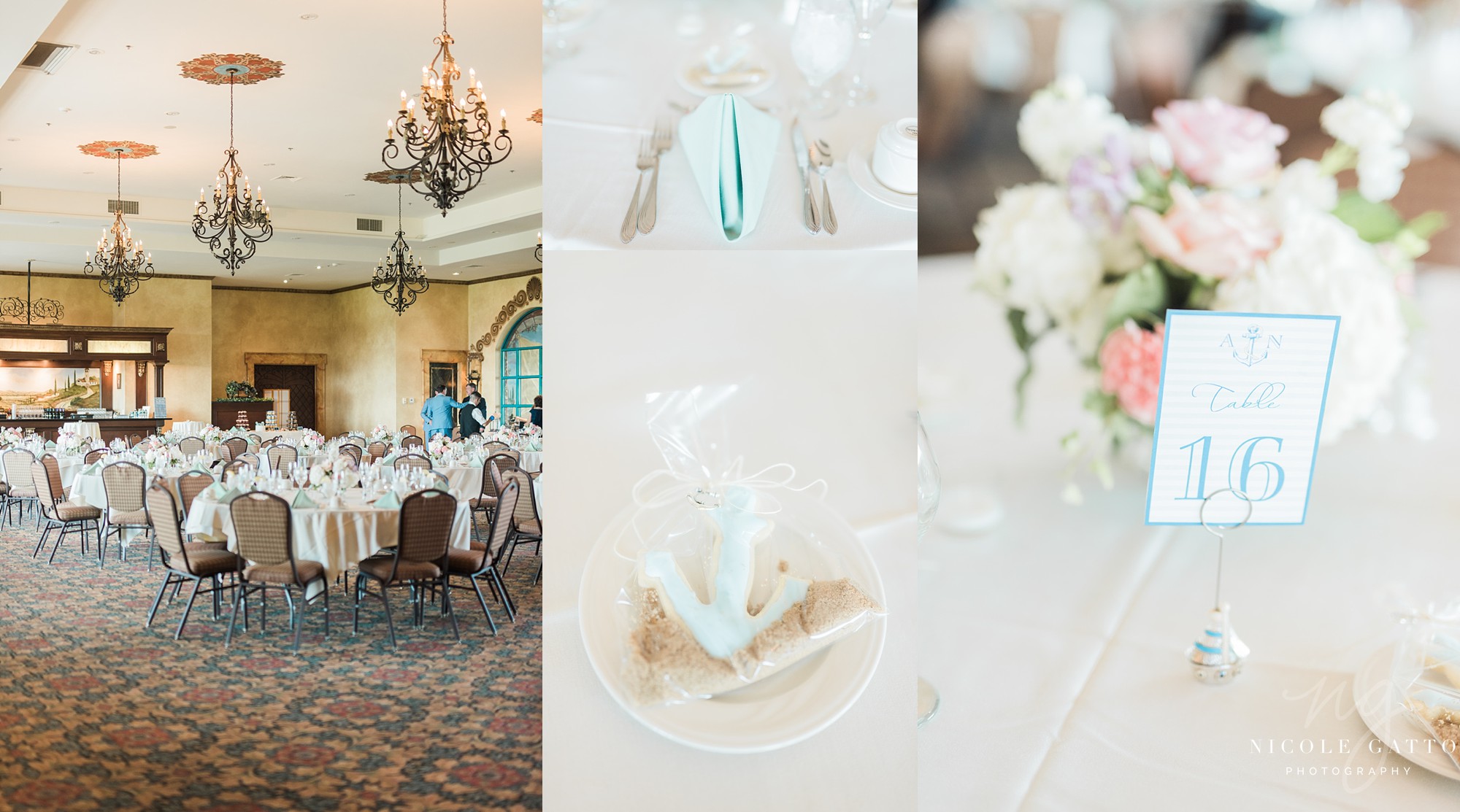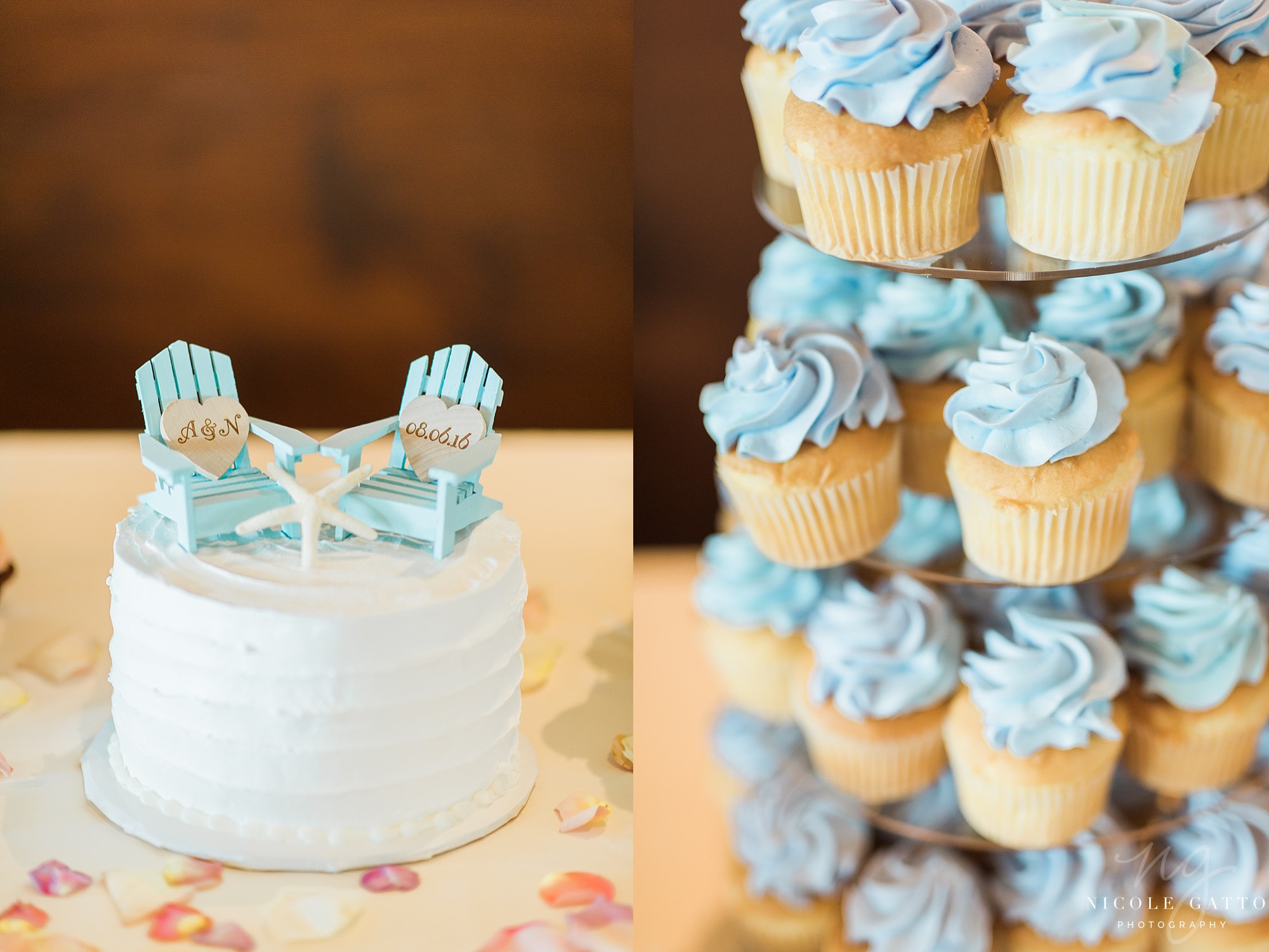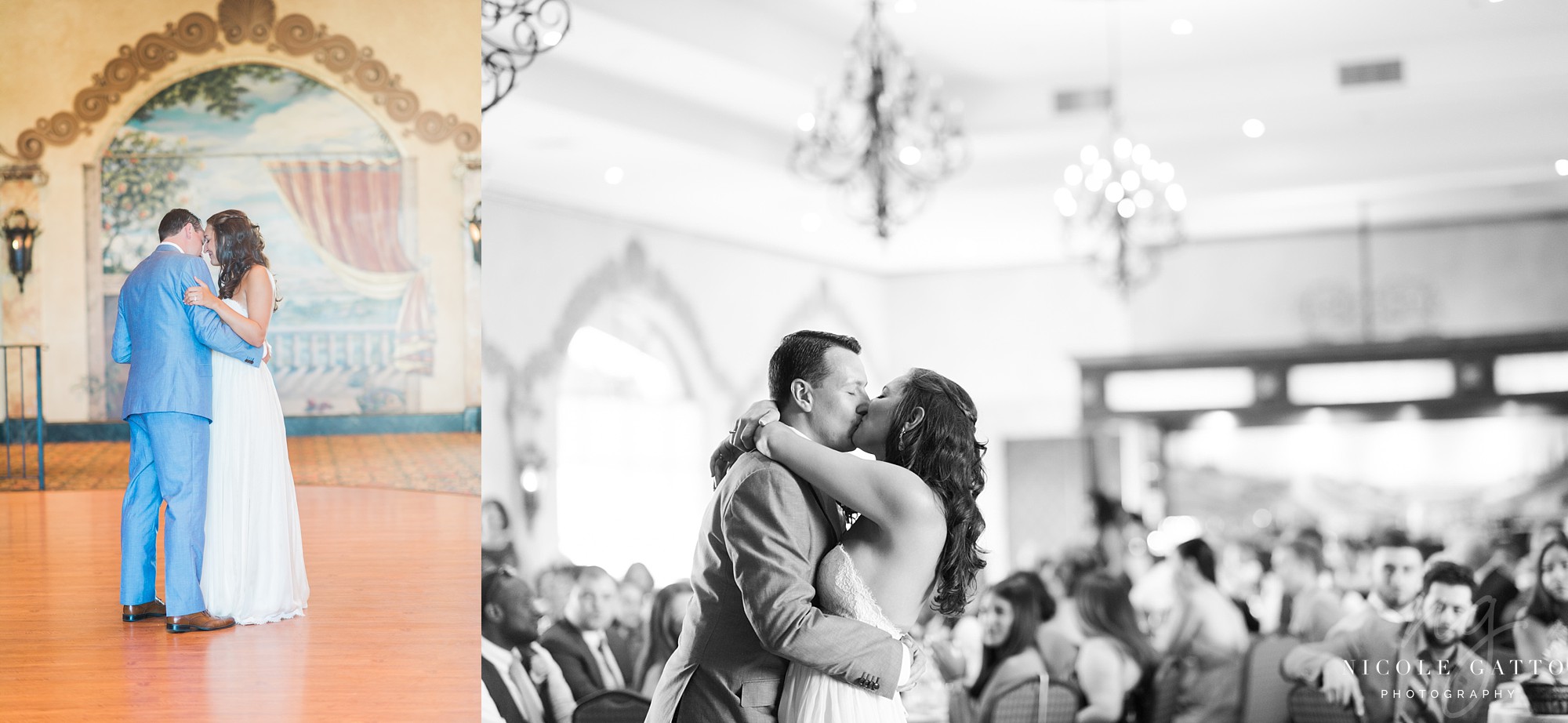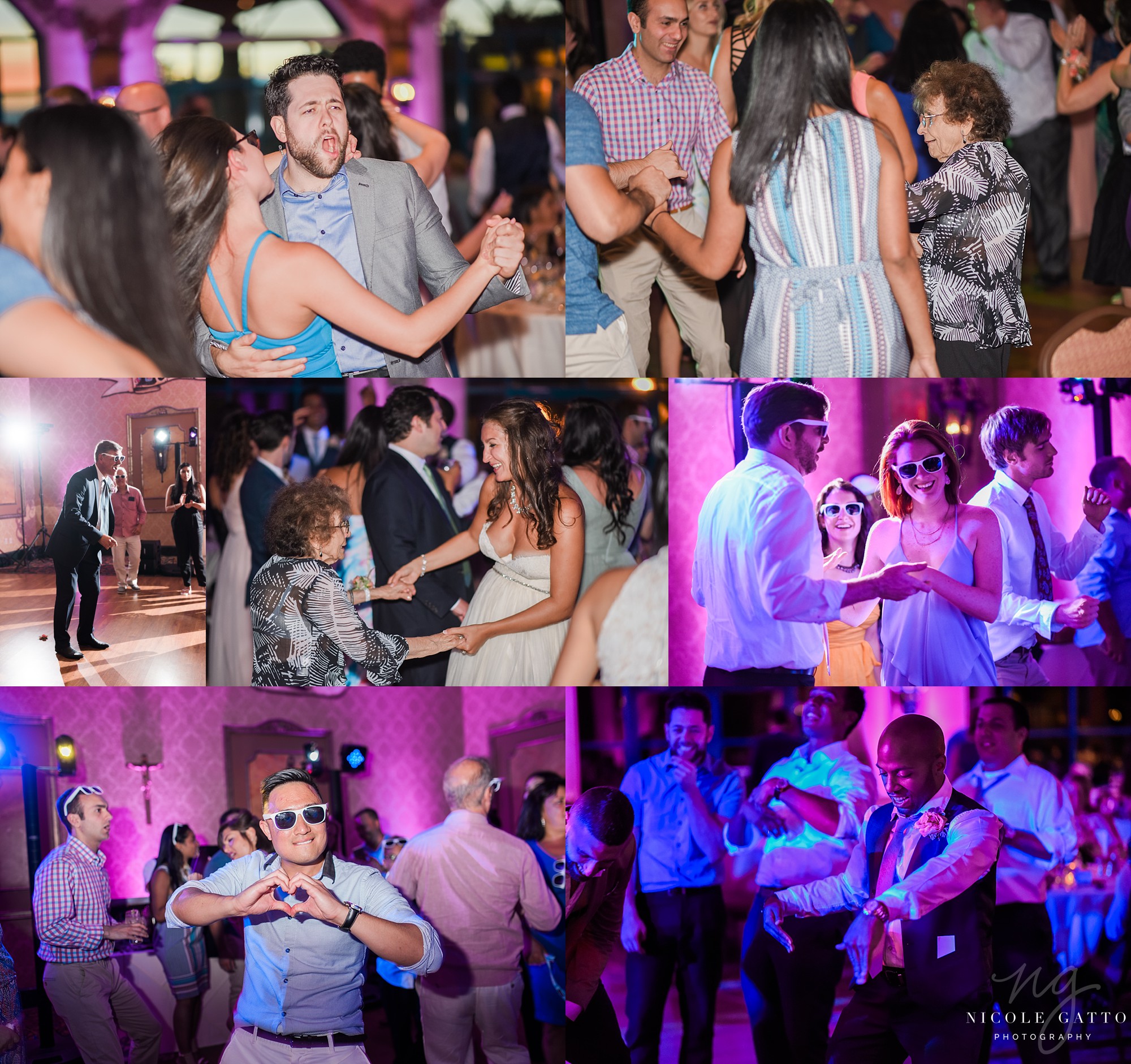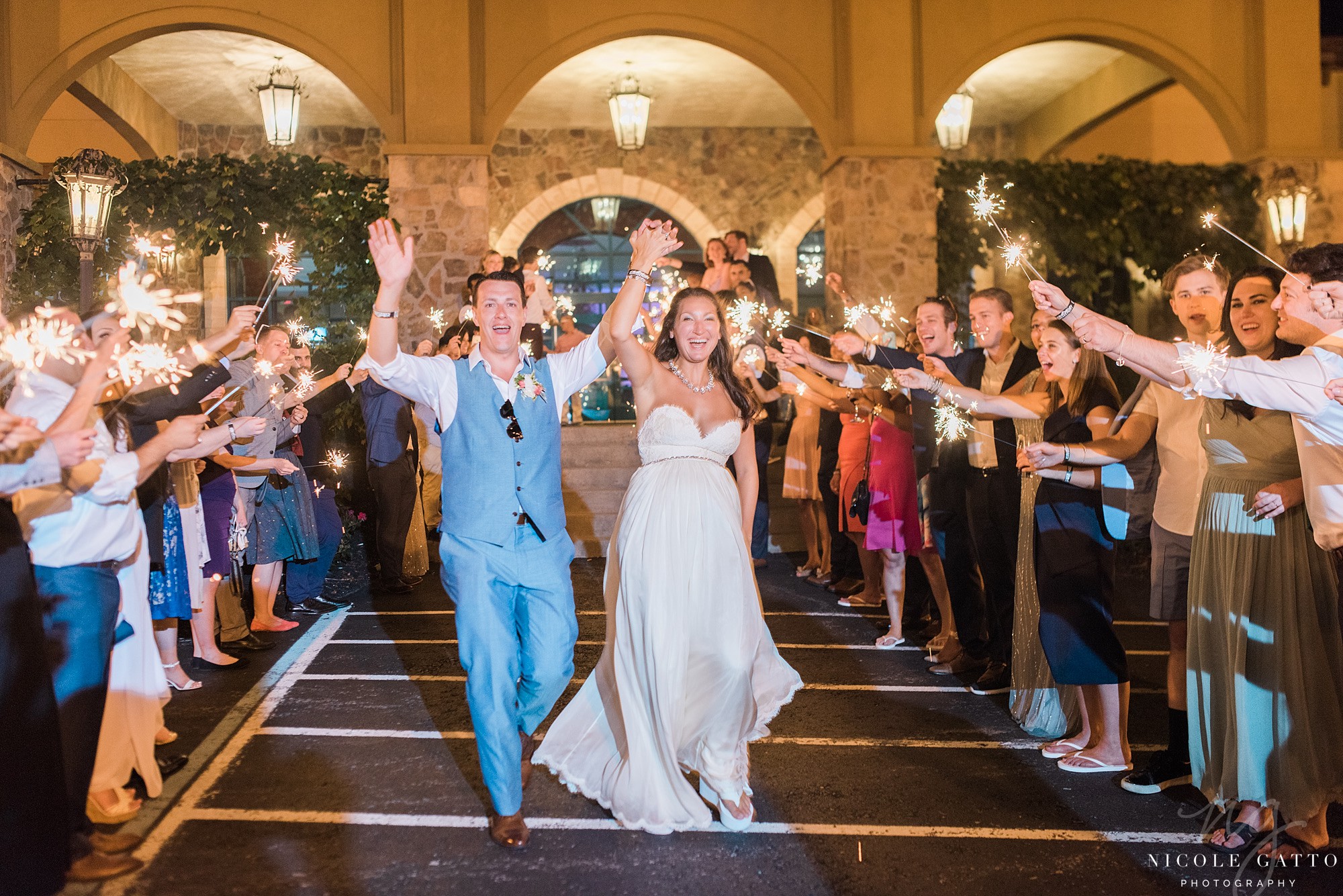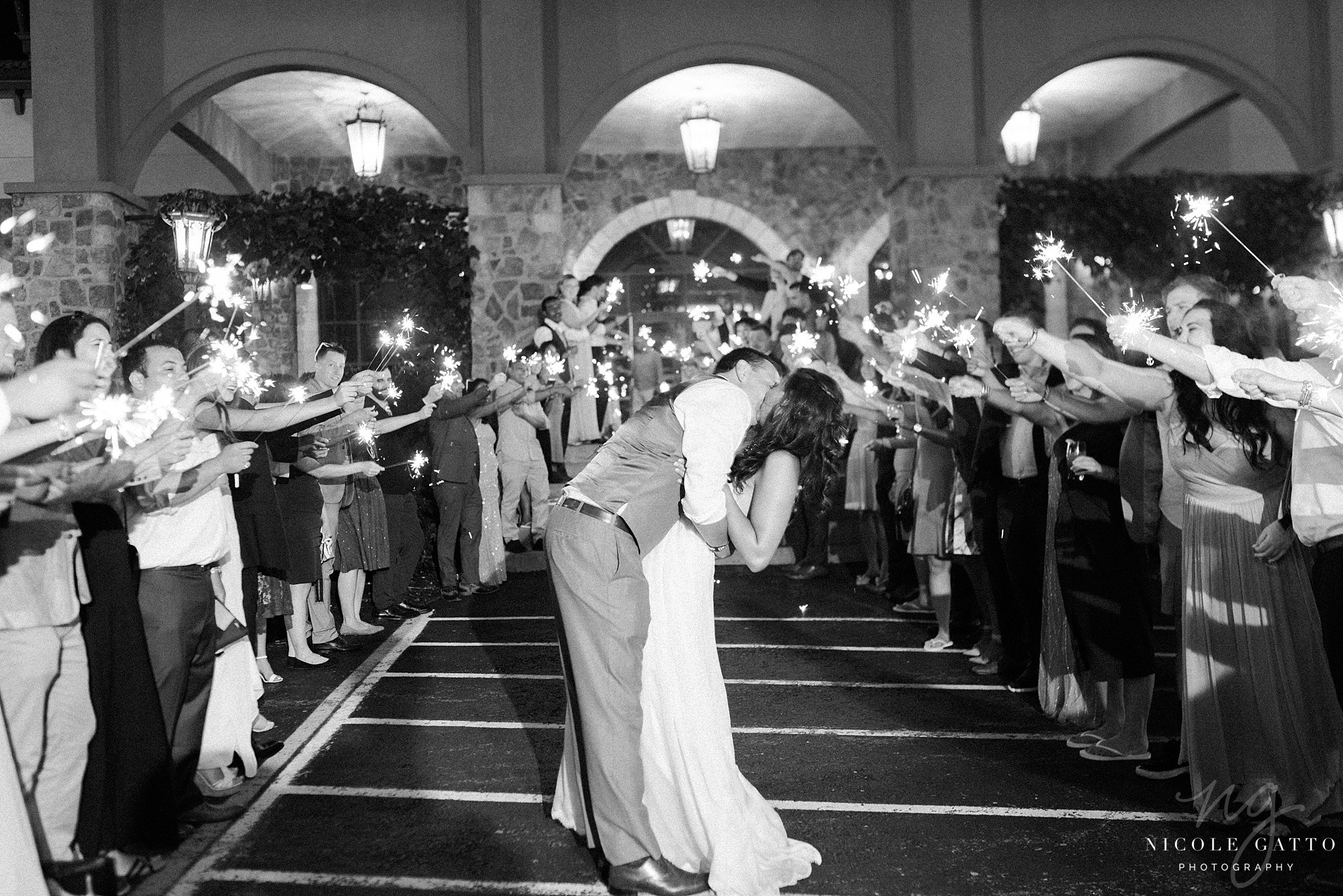 View more of their Ventosa Vineyards wedding photos in the slideshow below!  If you are having a hard time on you mobile device CLICK HERE