I am so excited to share these Spring Lake Winery wedding photos from Megan and Eric's wedding in Lockport,  New York.  It was such a joy working with the both of them, from their engagement session to the wedding day.  Thank you both so much for choosing Marc and I to document your special day alongside you.
Their Love Story
They both shared a table in physics class at RIT.  Megan, struggling with the class, decided to ask Eric for help.  Eric started helping her in class, but despite all their hours of studying, Megan still failed while he passed with an A.  She didn't hold her failing grade against him though, and they started dated.  She was eventually won over by his cooking skills and kind heart.
In January of 2015 Megan moved to Connecticut to be with Eric.  After a long six hour drive she had finally arrived. Before unloaded the car Eric brought her upstairs for a surprise.  She walked into find a large box wrapped in snowman wrapping paper.  She unwrapped the box to find it filled with balloons, and one balloon with a ring ring attached to it.  Eric untied the ring (after a bit of a struggle) and asked her to marry him.  He topped off the surprise with champagne and chocolate covered strawberries.
Their Wedding
The week leading up to their July wedding, the weather report looks ominous.  Despite the horrible forecast for thunderstorms all day, the weather holds out and they have a breezy beautiful (almost) rain free day for their Spring Lake Winery wedding.   The details that Megan poured into her wedding day are absolutely beautiful.  Everything has hand drawn calligraphy details.  From the girls hangers to, to all of the signs and even the window pane seating chart.
After their ceremony in front of the lake all of the guests head into the tent filled with farmhouse tables lined with lace runners.  Once dinner is finished they head under the pavilion to dance and party with the couple or out to the cigar bar.  Eric and megan cut their beautiful cake and danced the night away with their guests!
Their wedding day vendors:
Hair and Makeup:The Makeup Parlour  and Groom Service Beauty Bar
Cake: Oh My Goodies
Venue: Spring lake winery
Tent: McCarthy Events
Lighting:  Totally Tent
Photographer: Nicole Gatto Photography
Spring Lake Winery Wedding Photos and Slideshow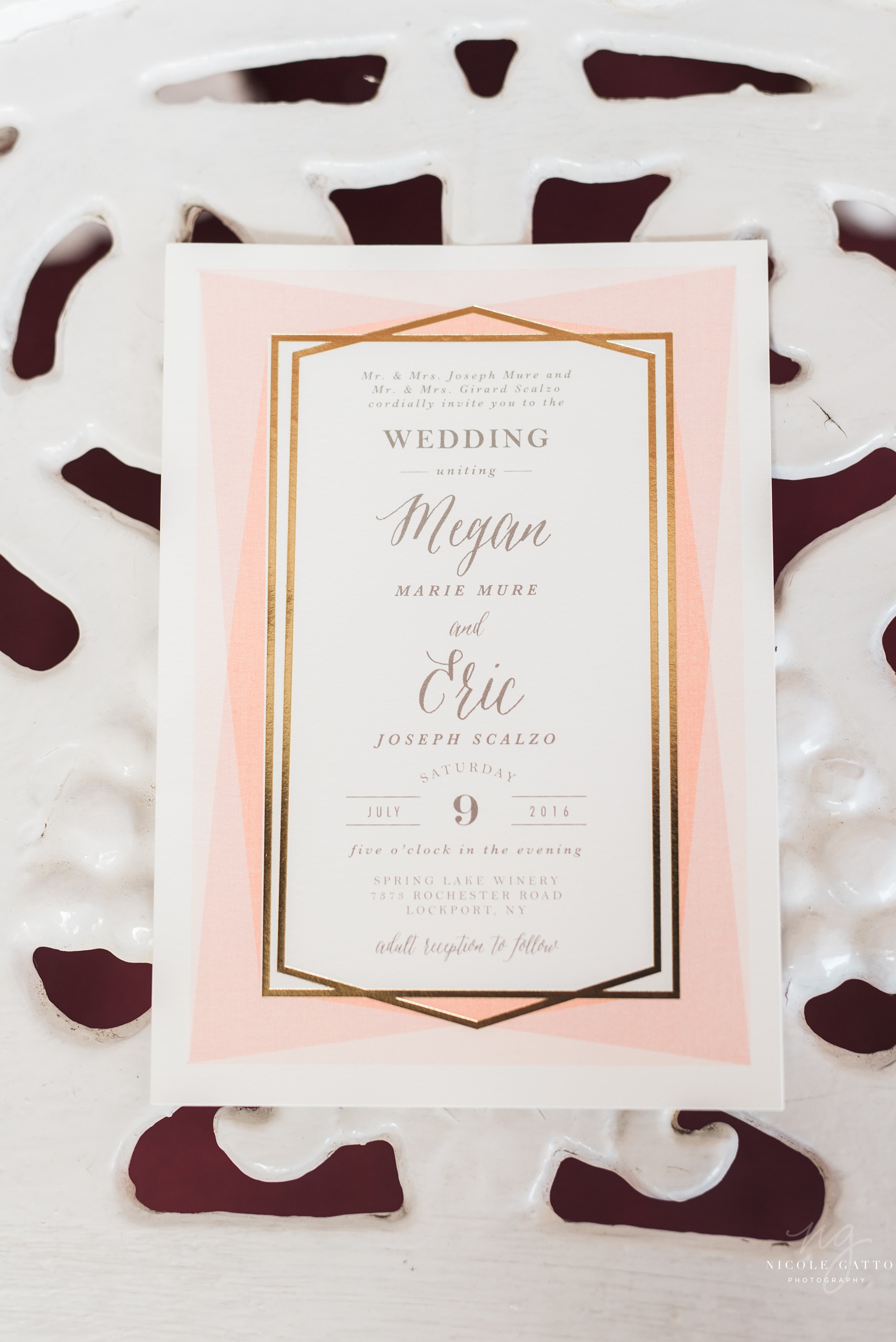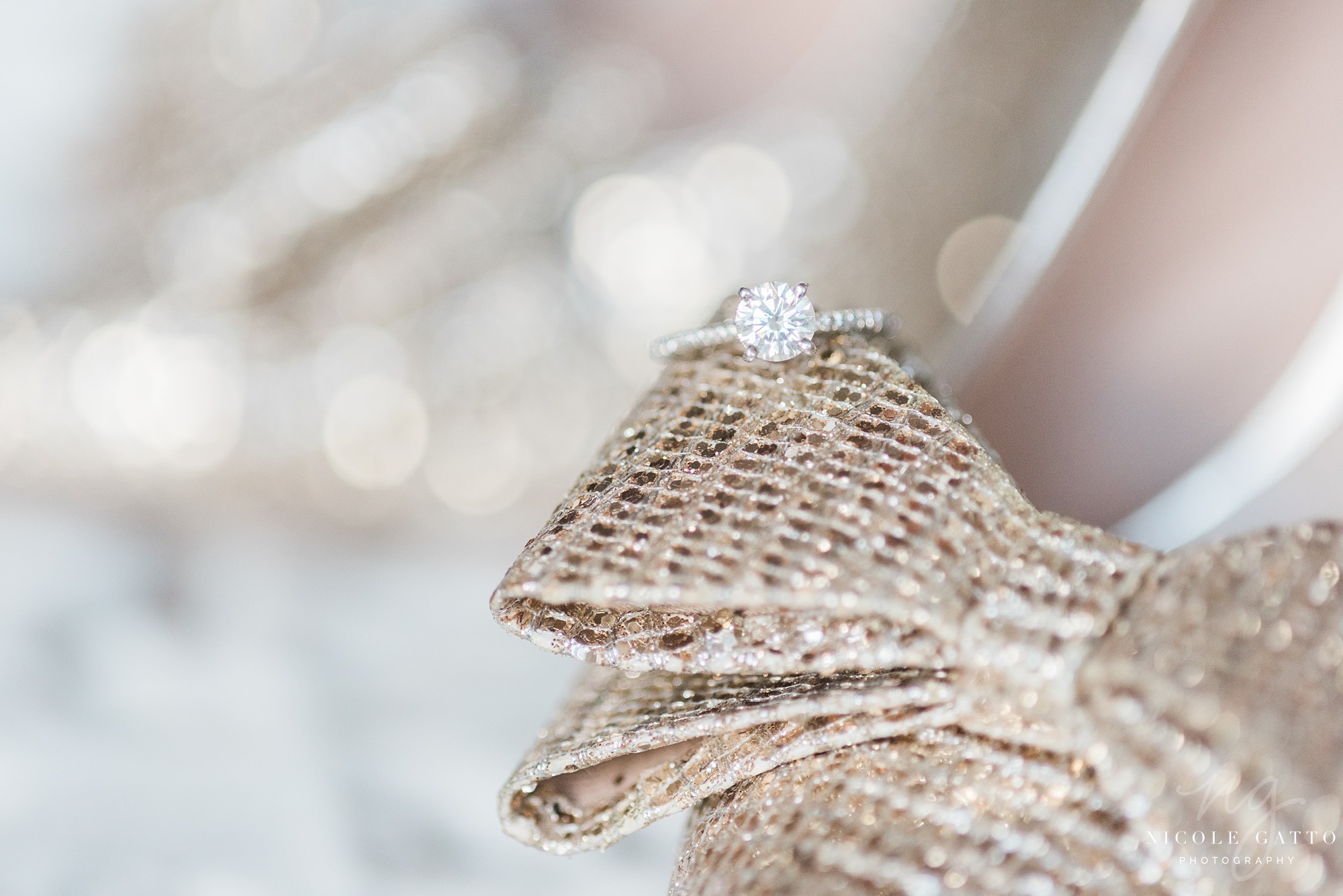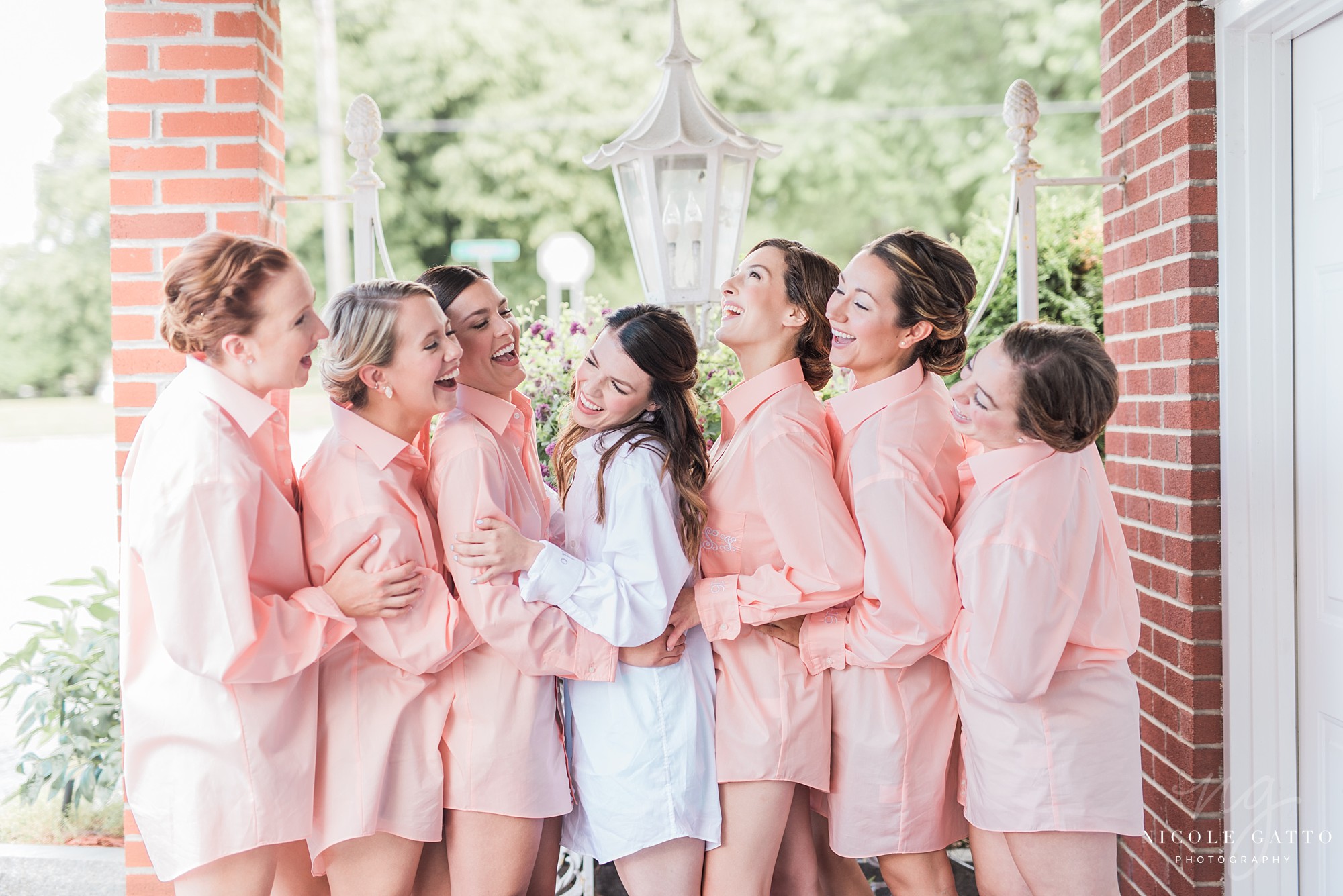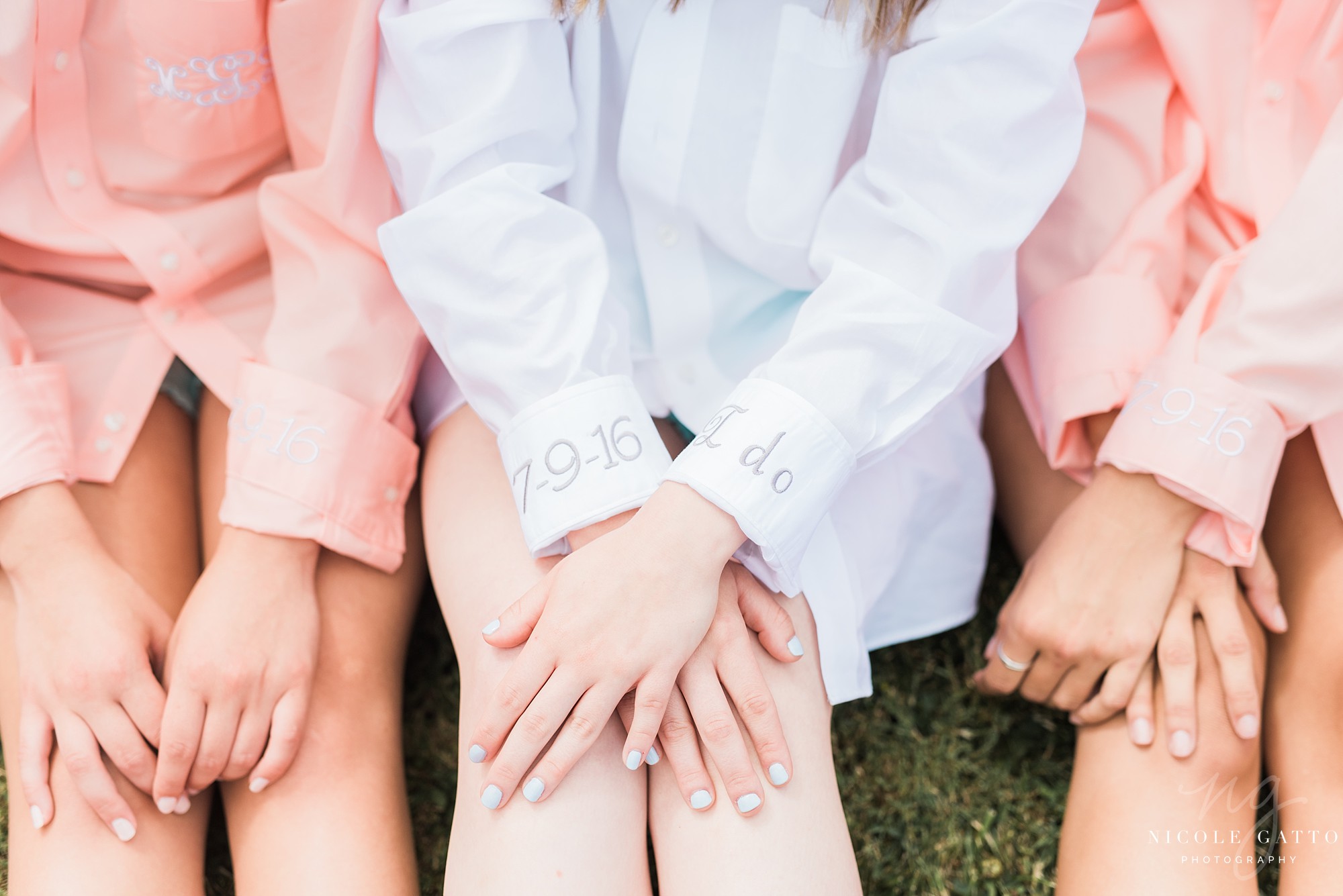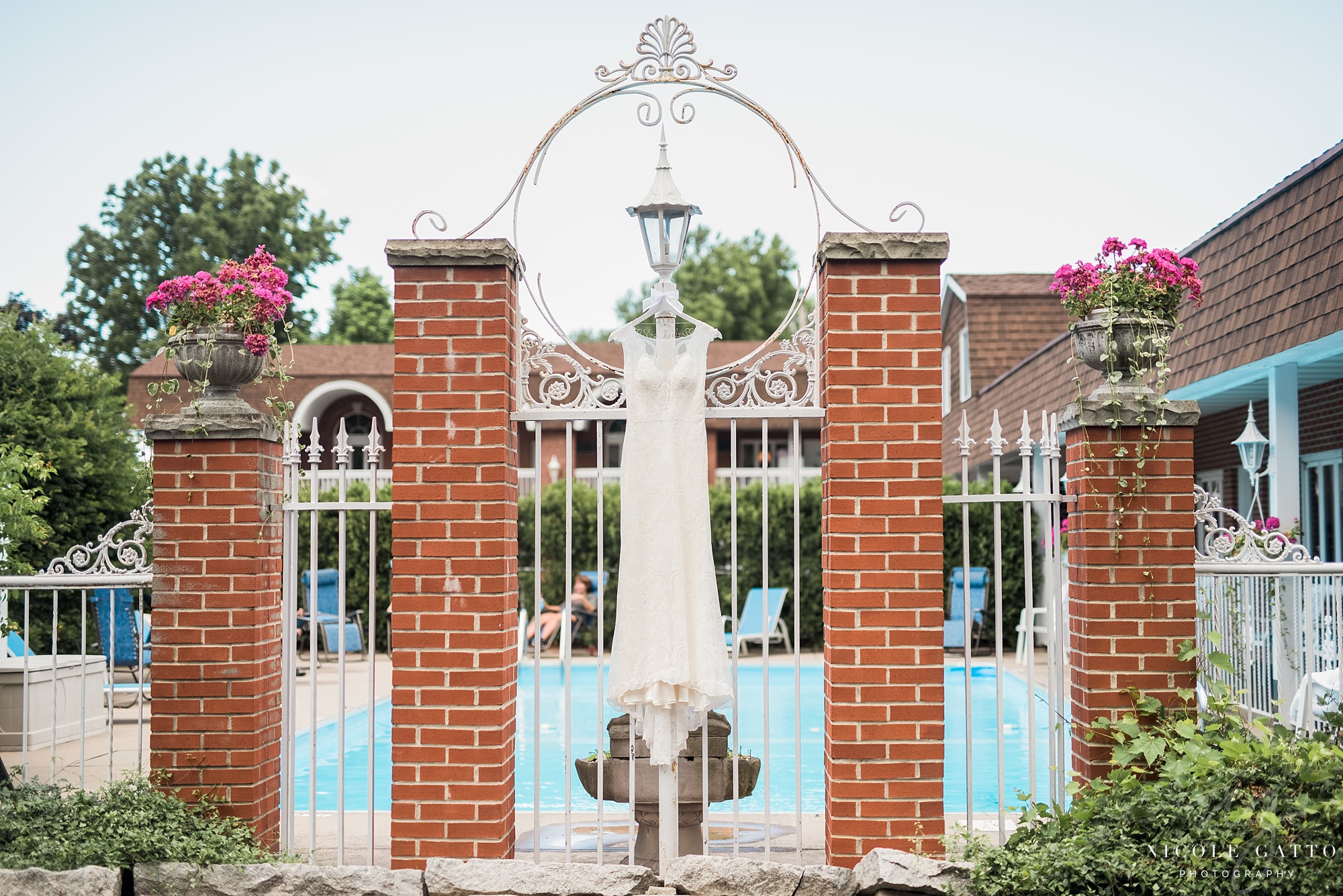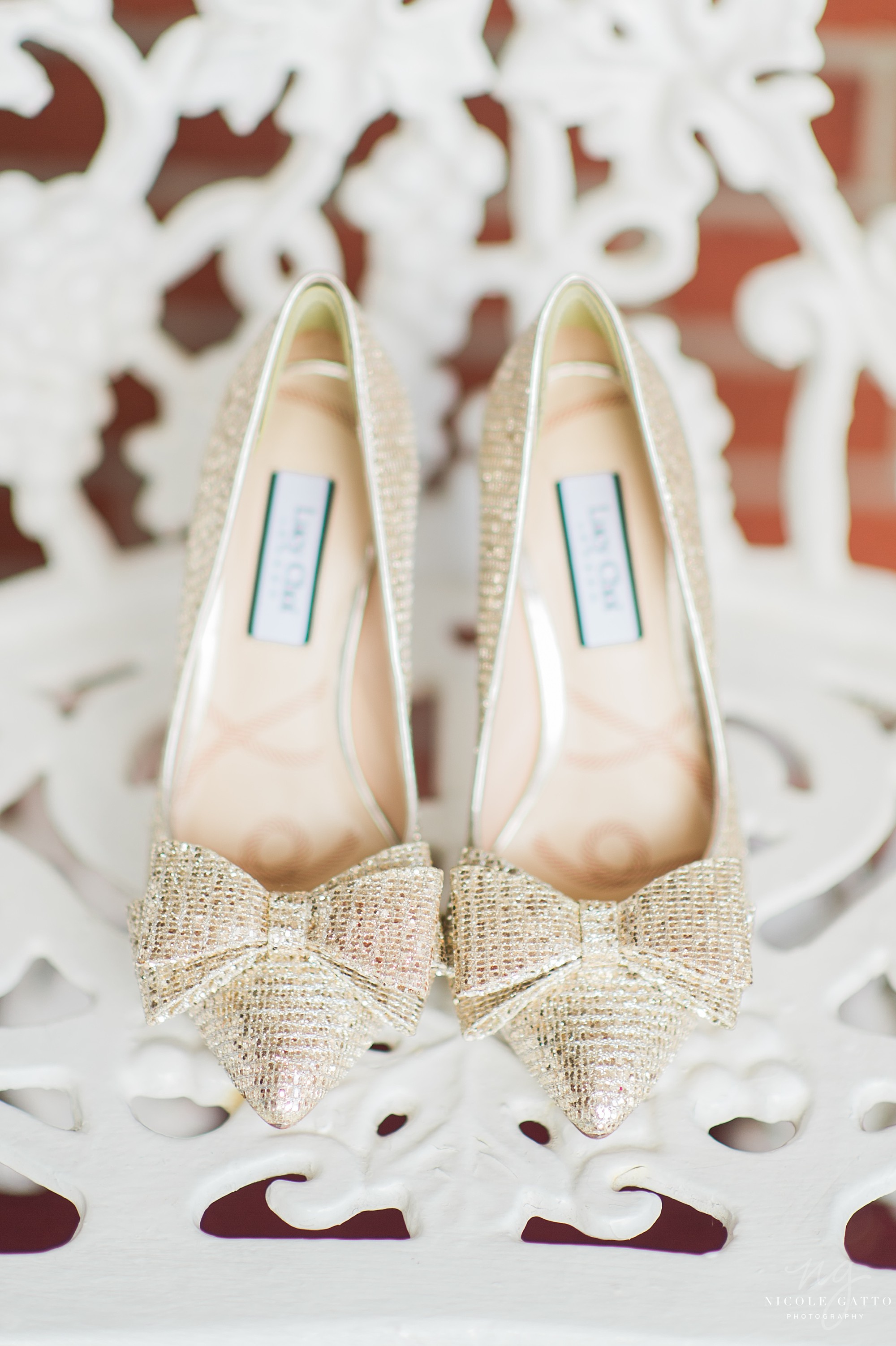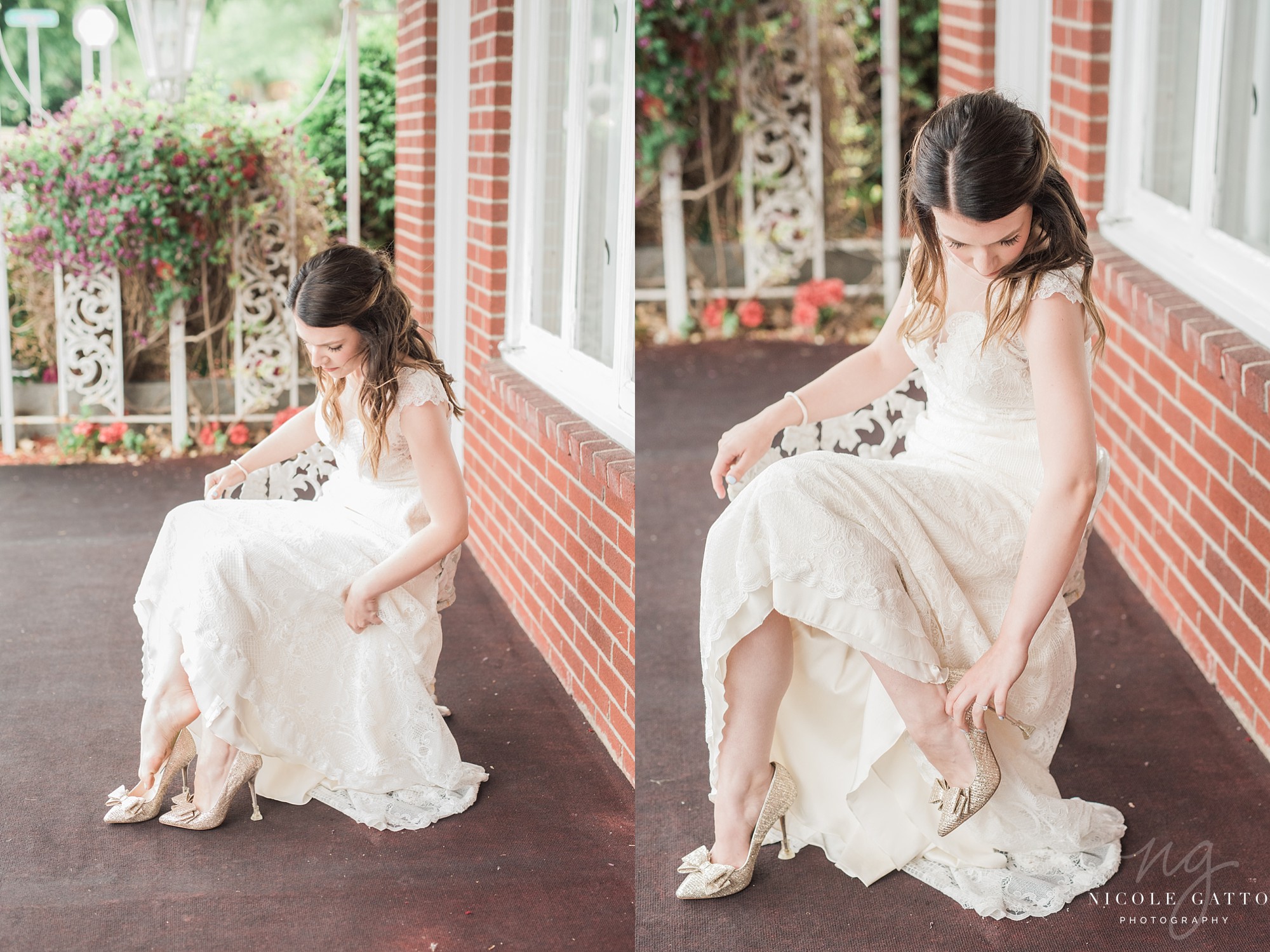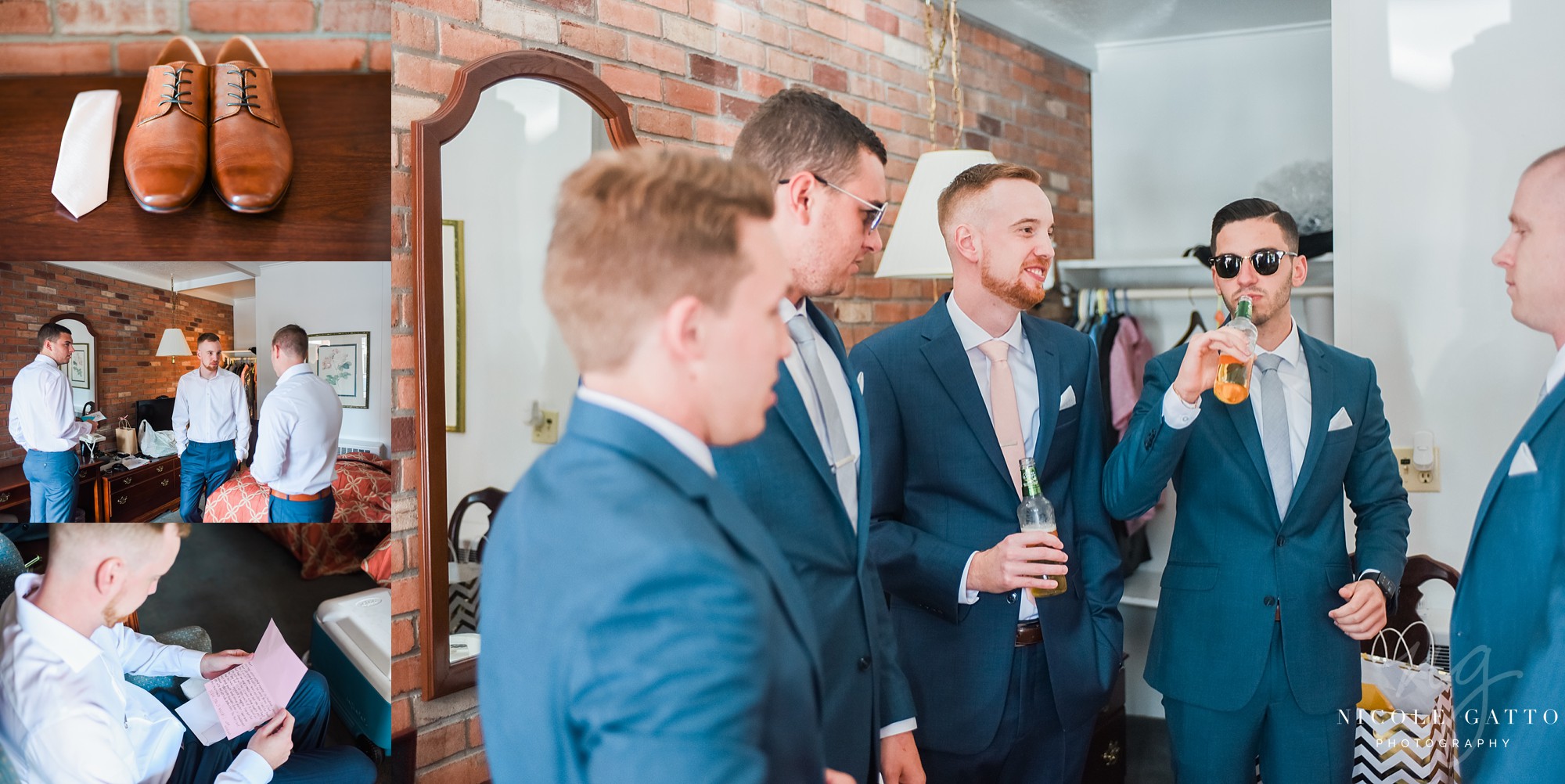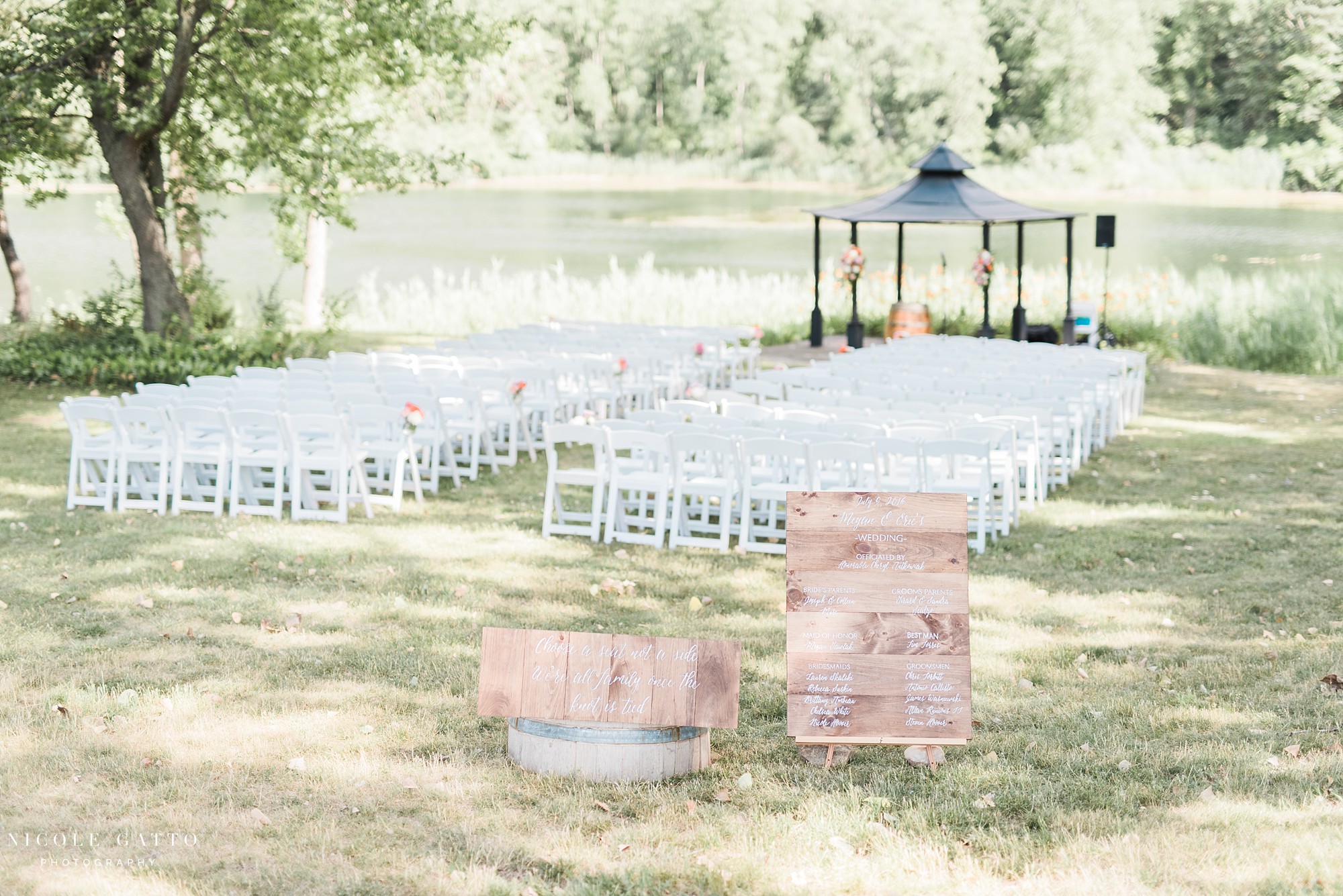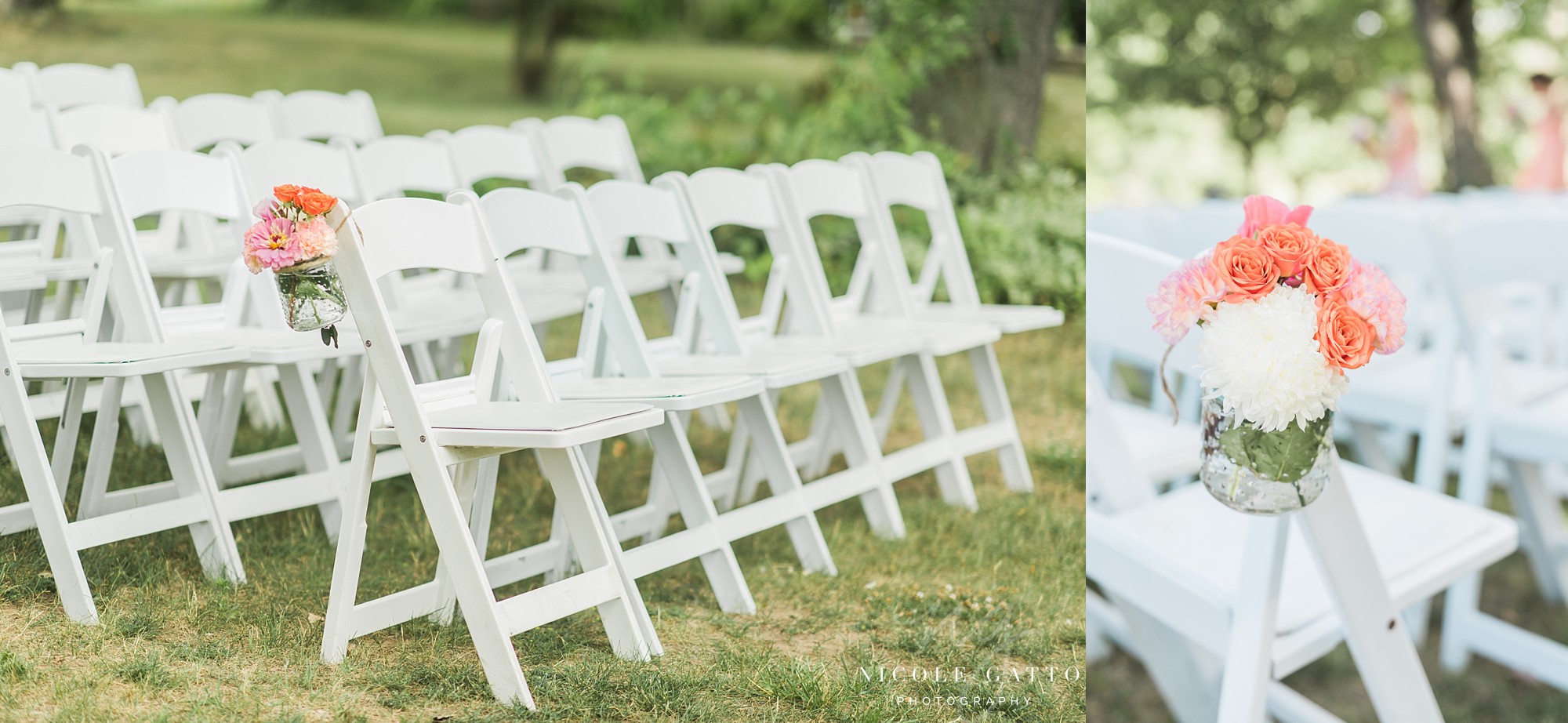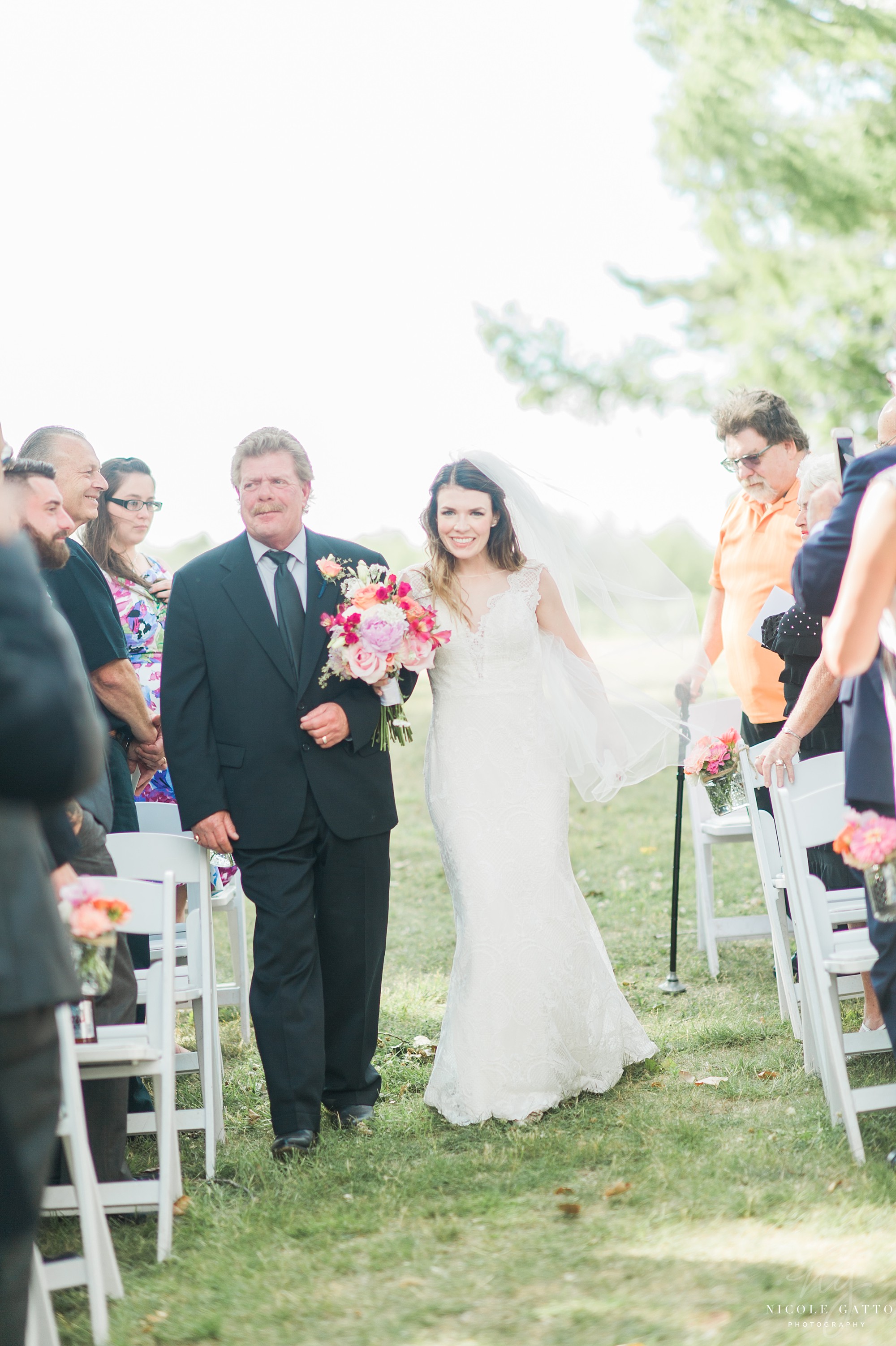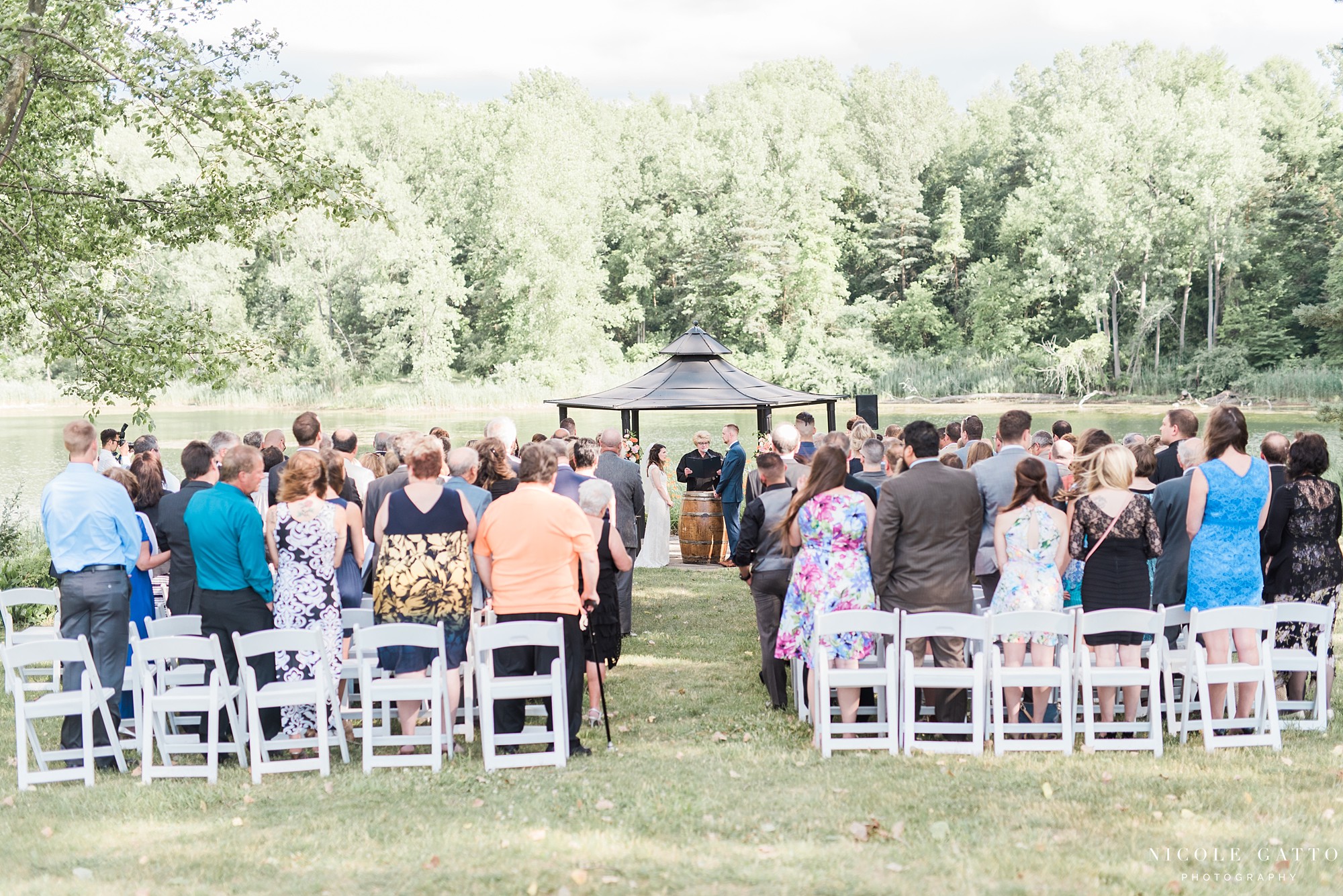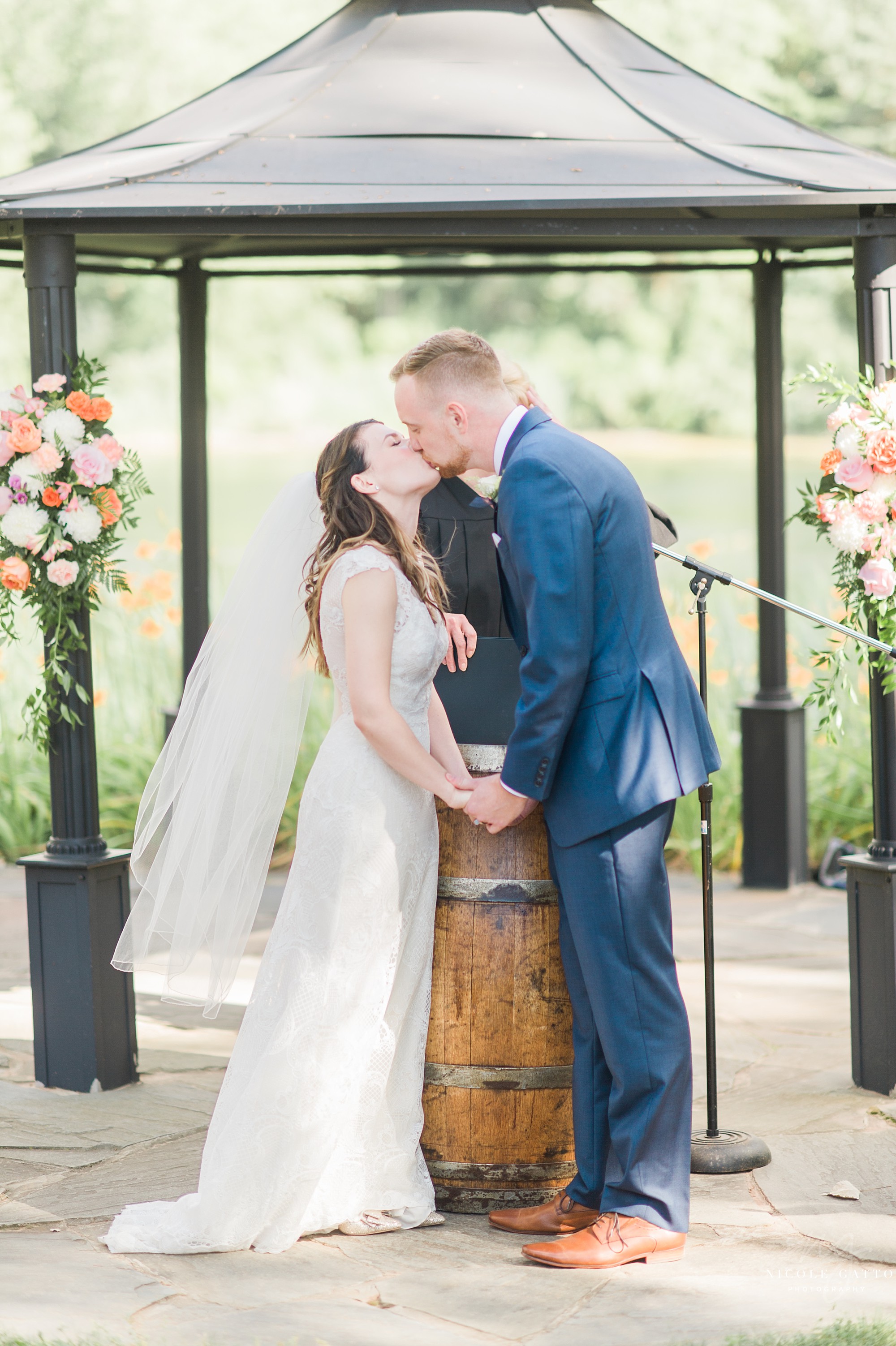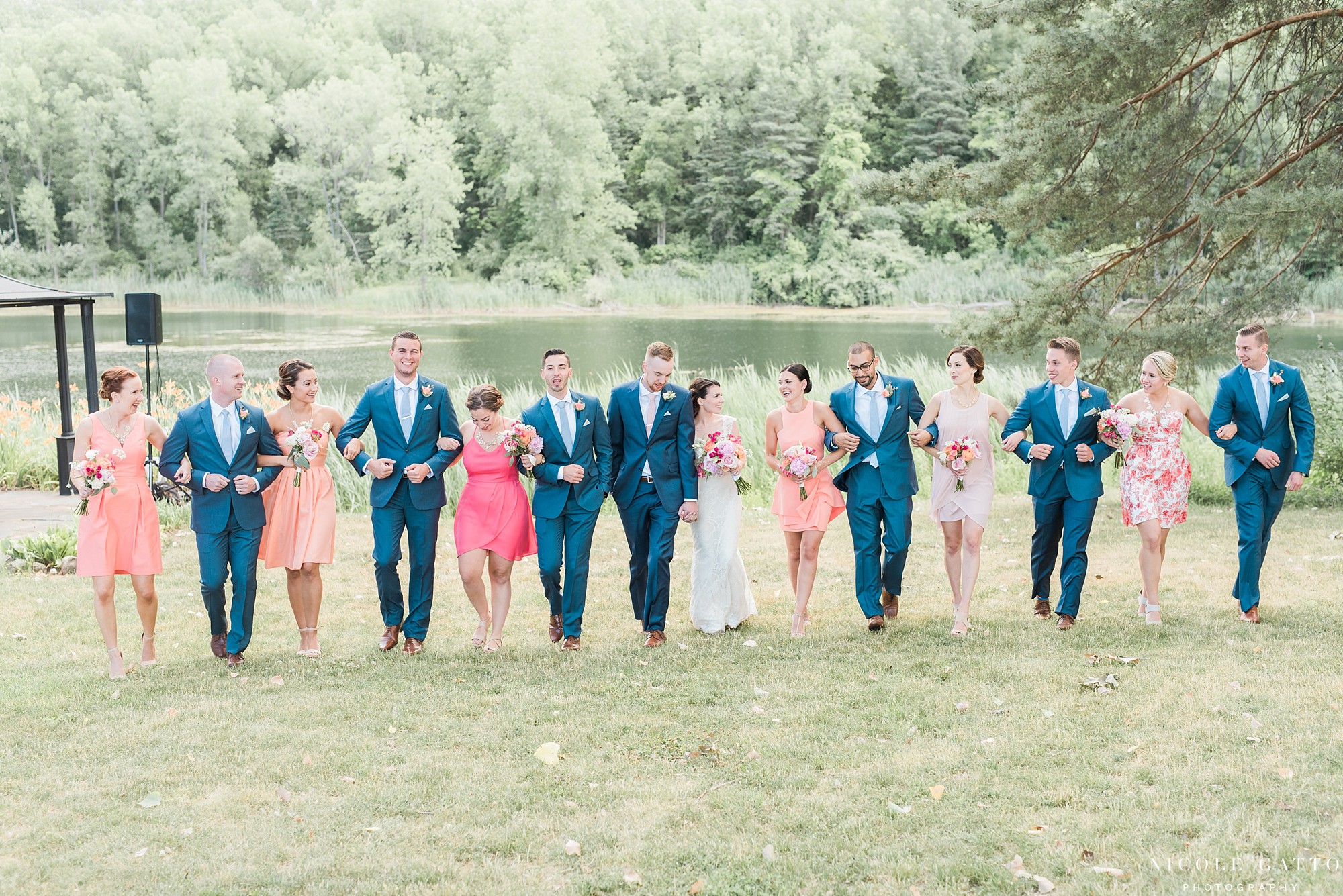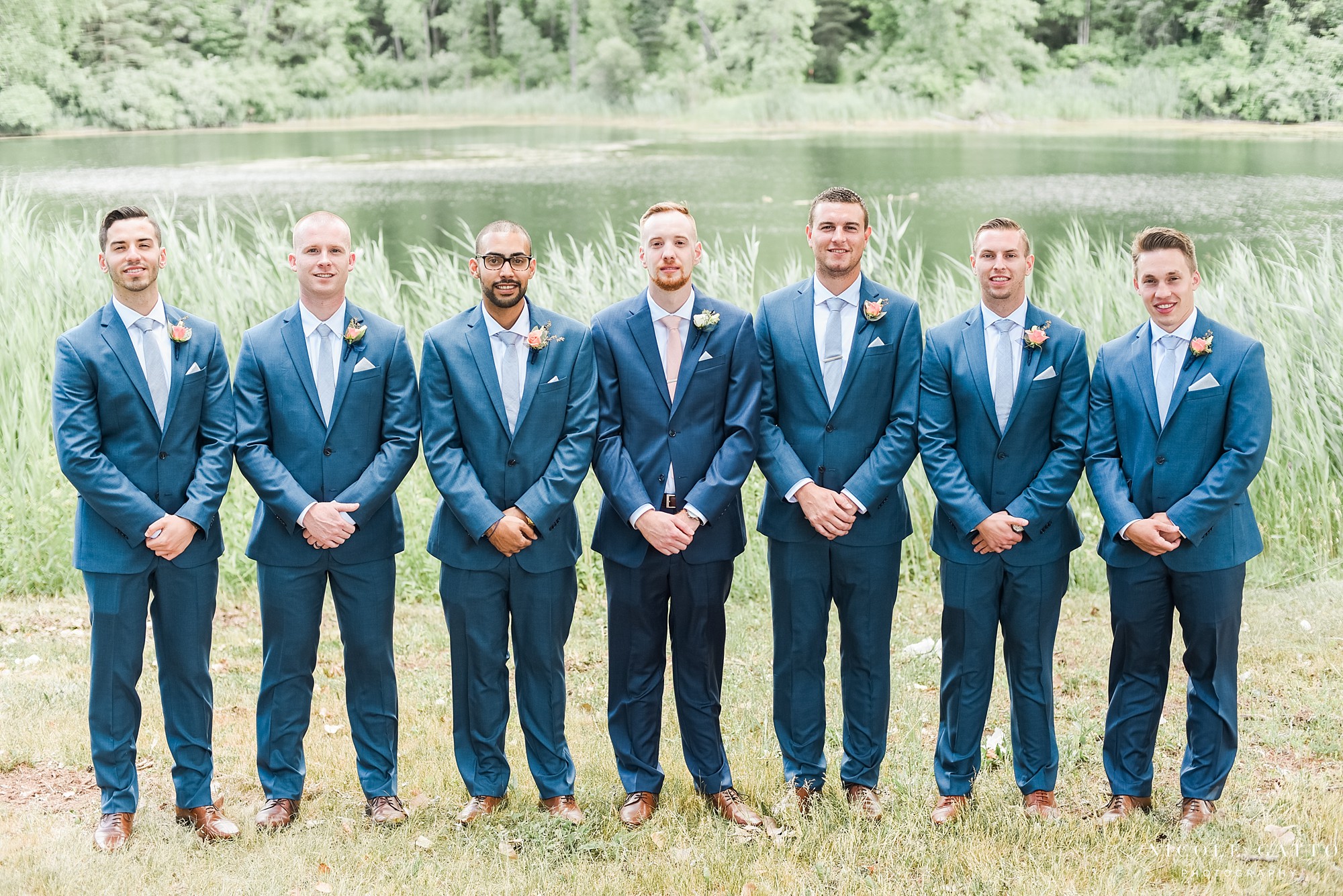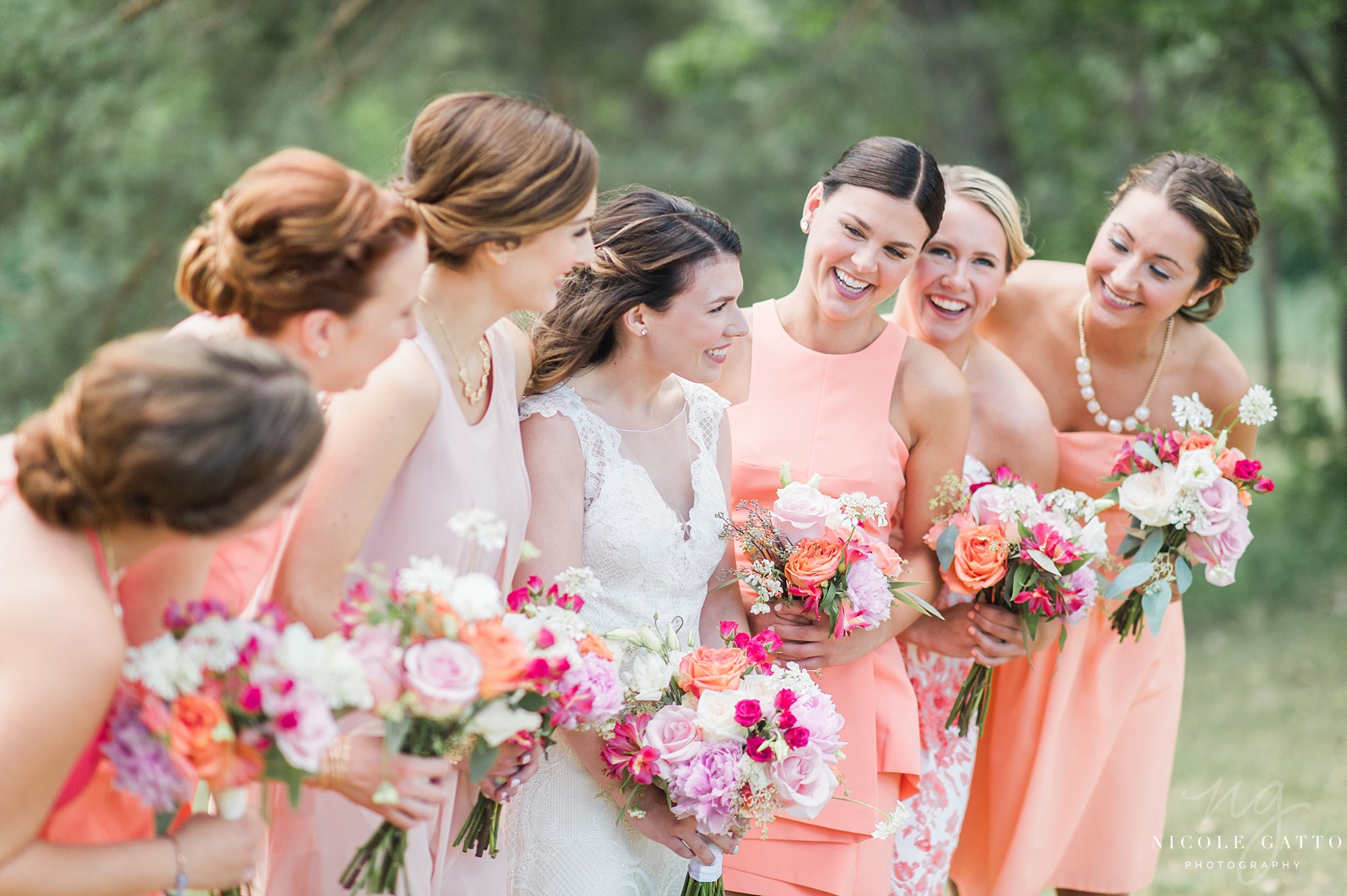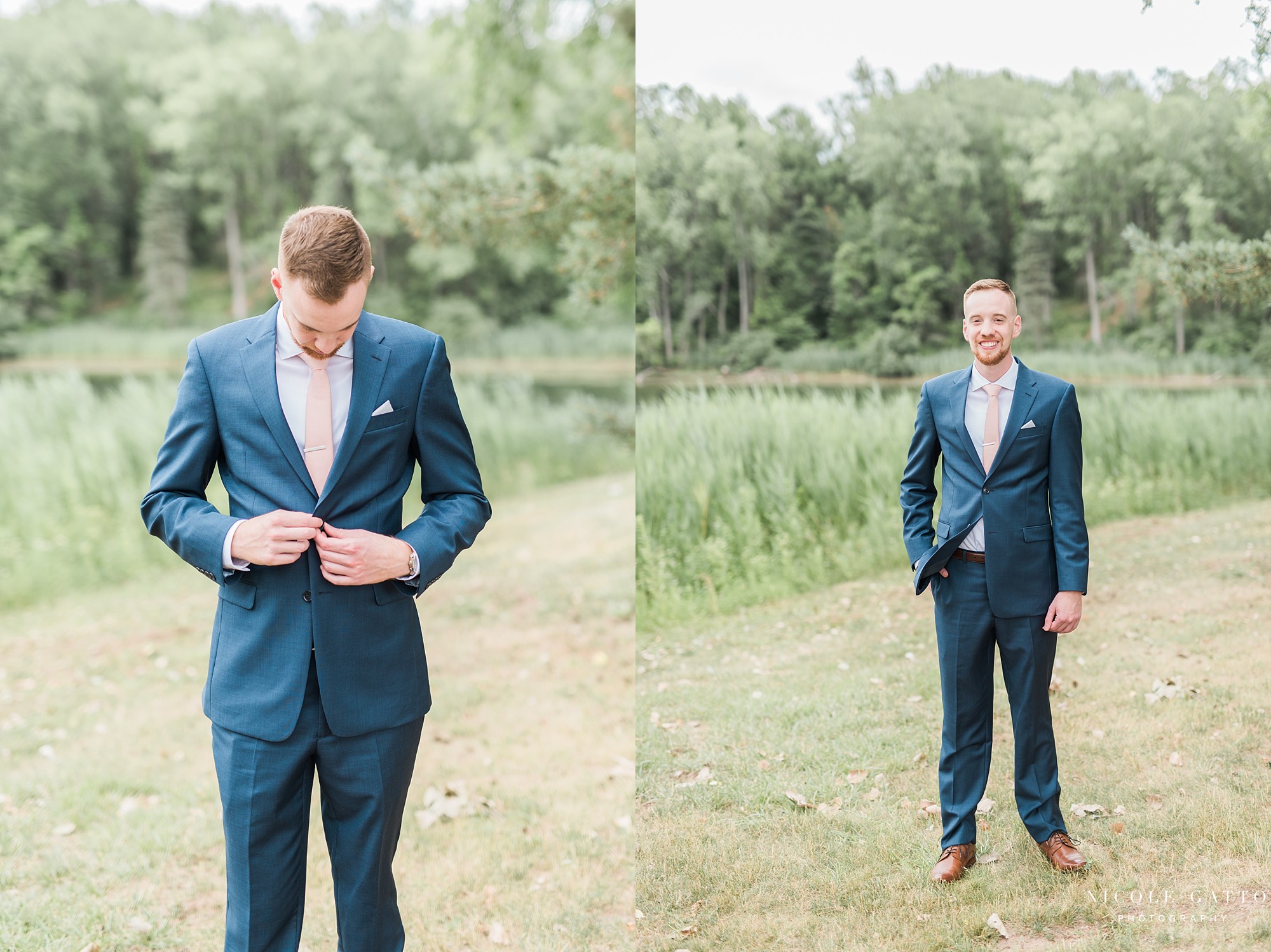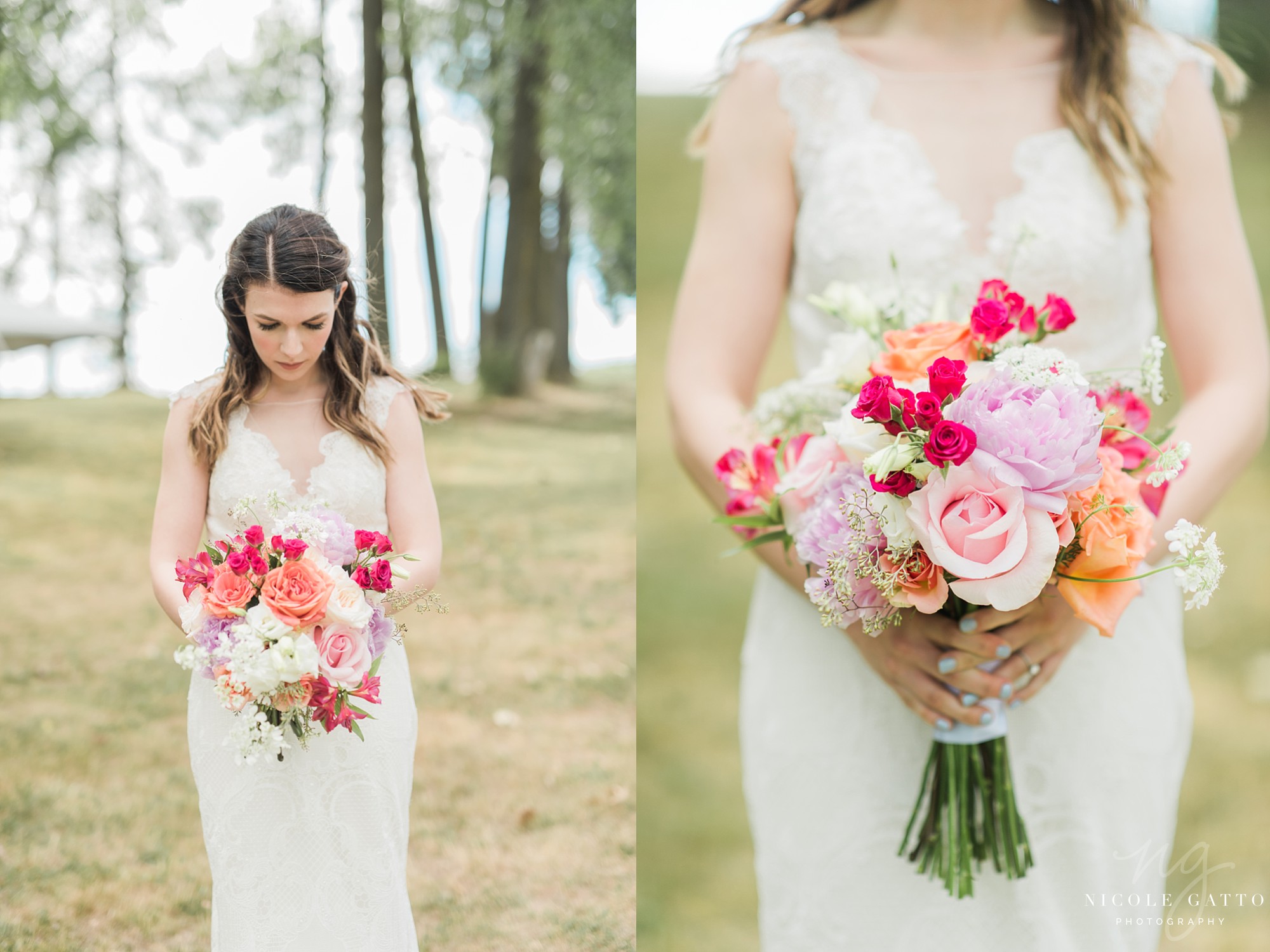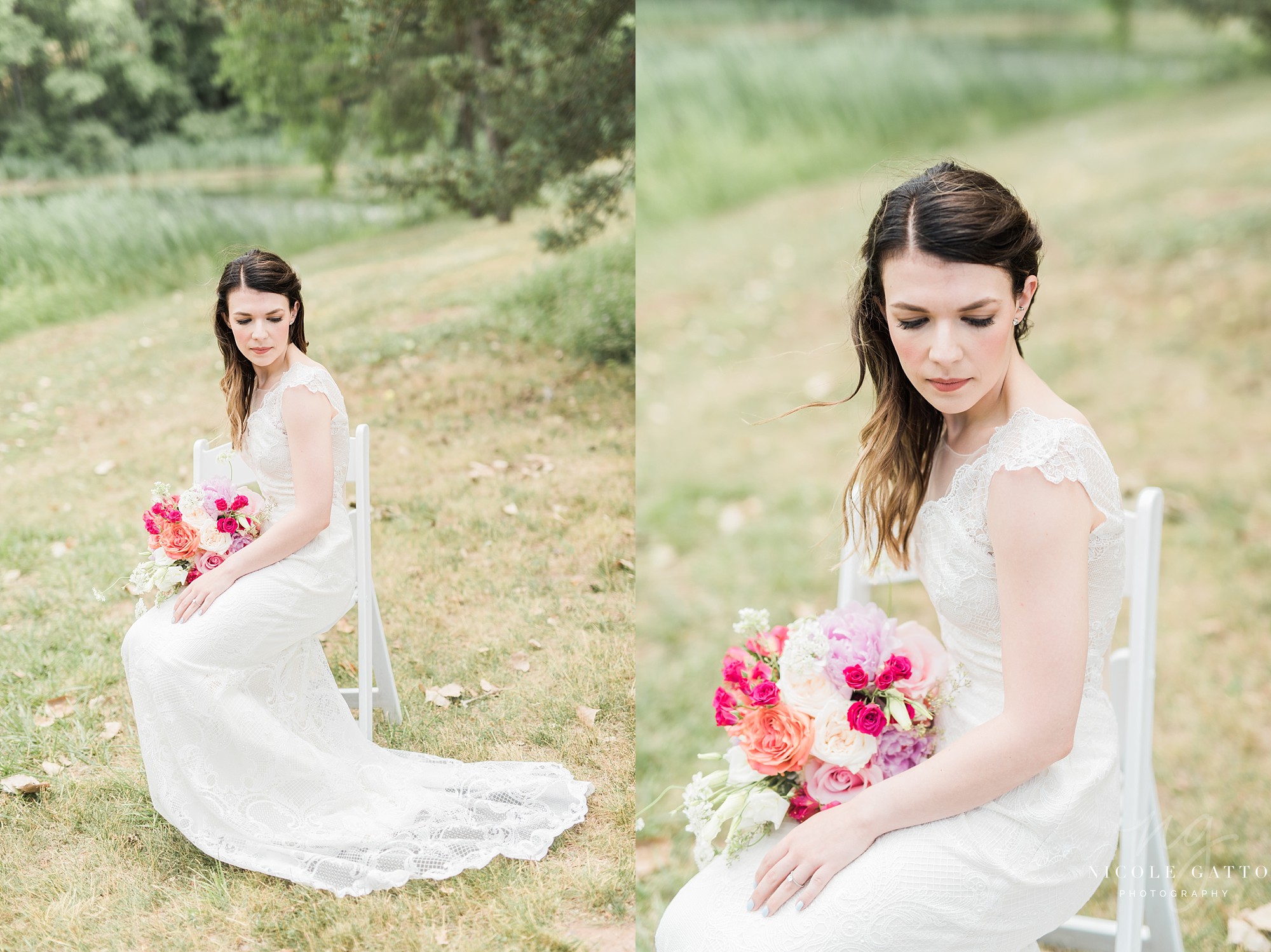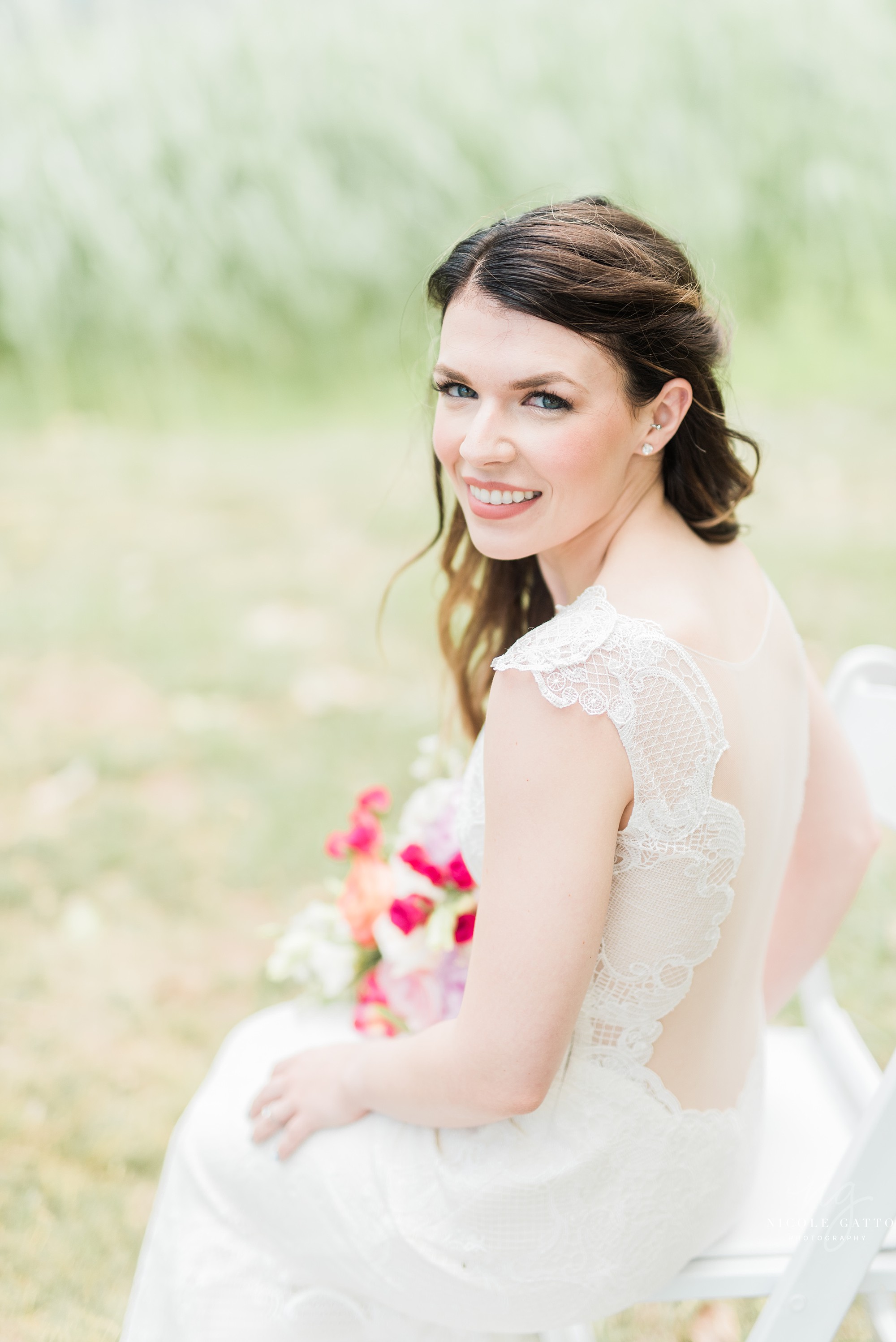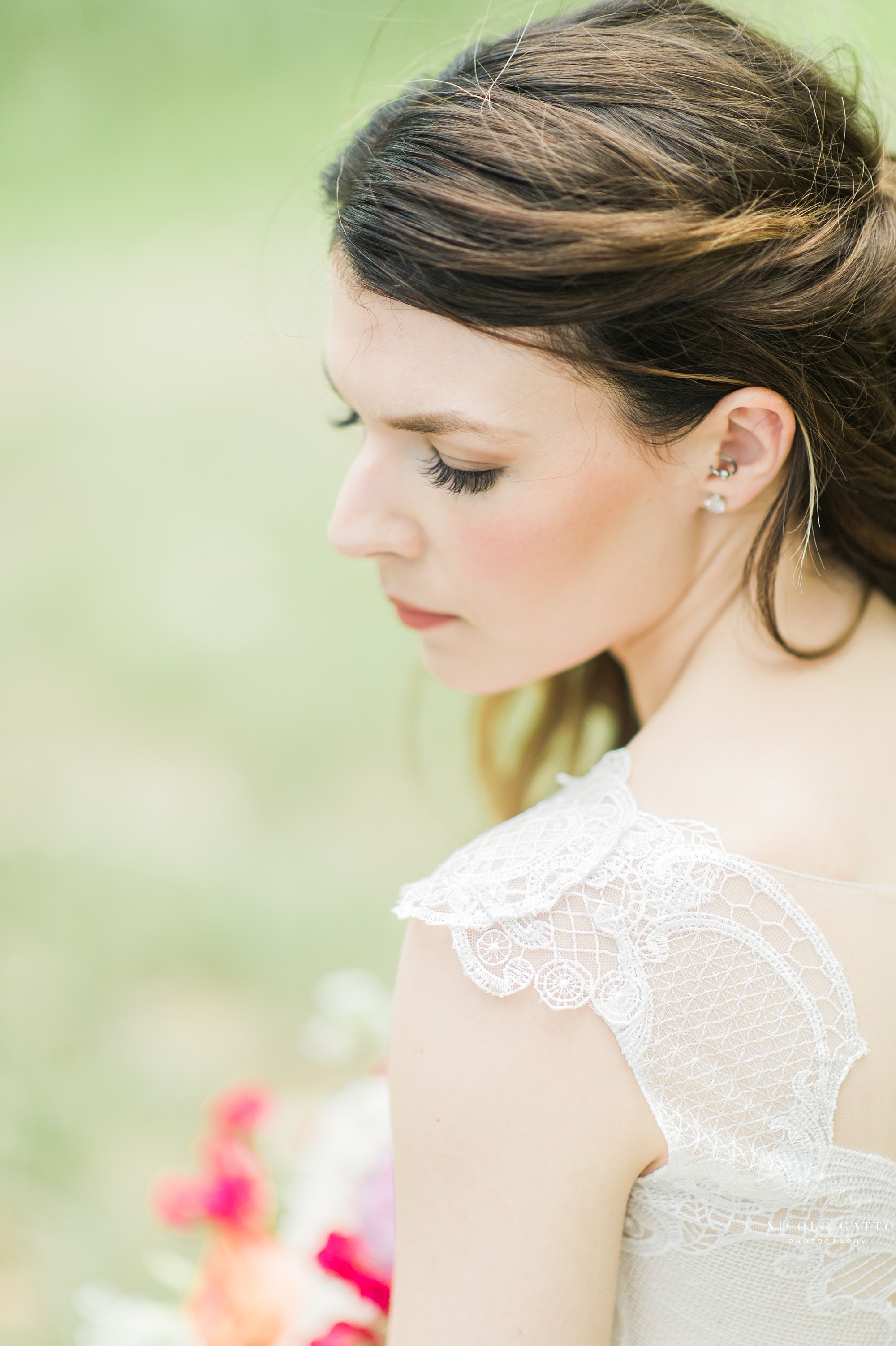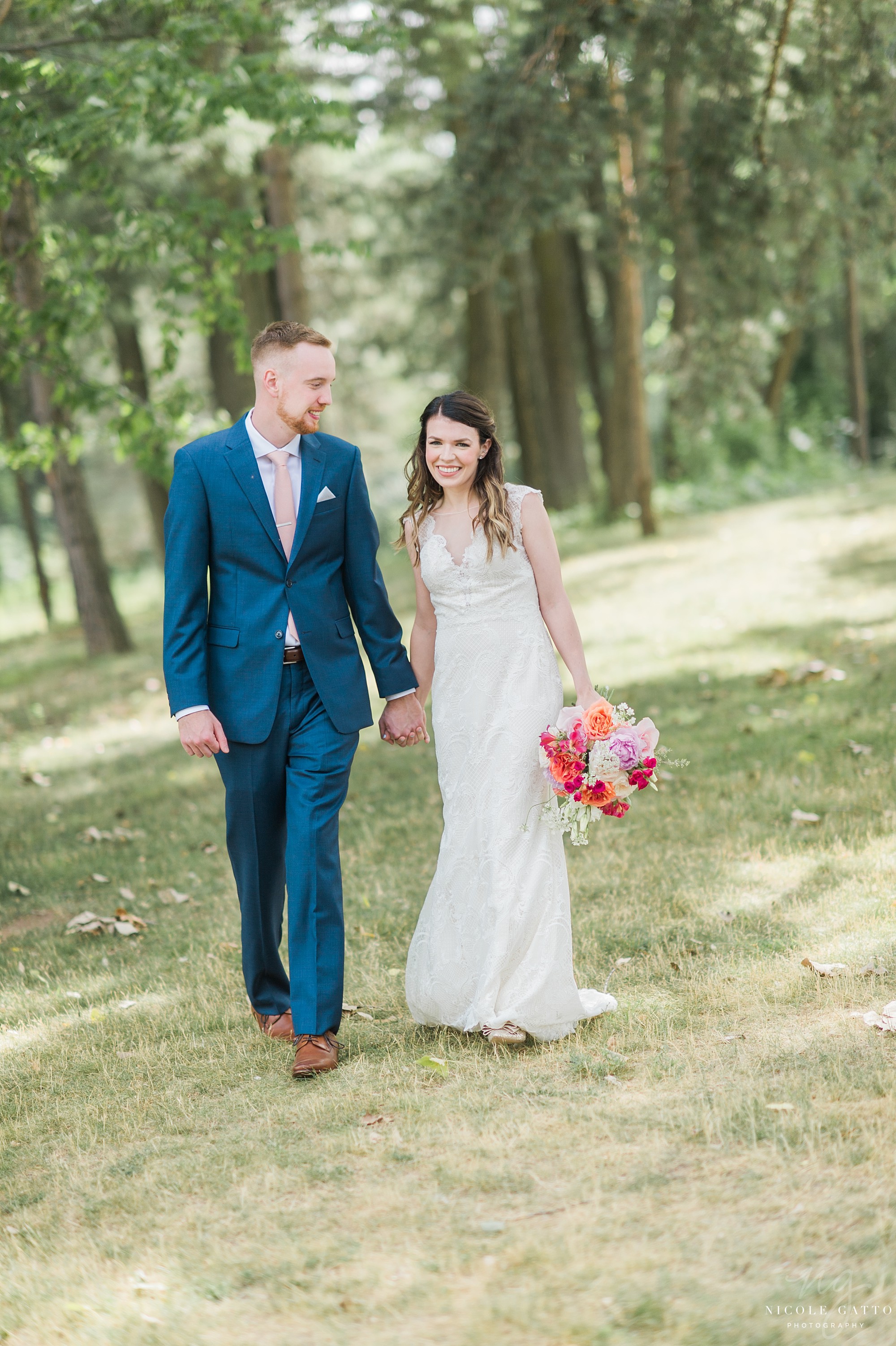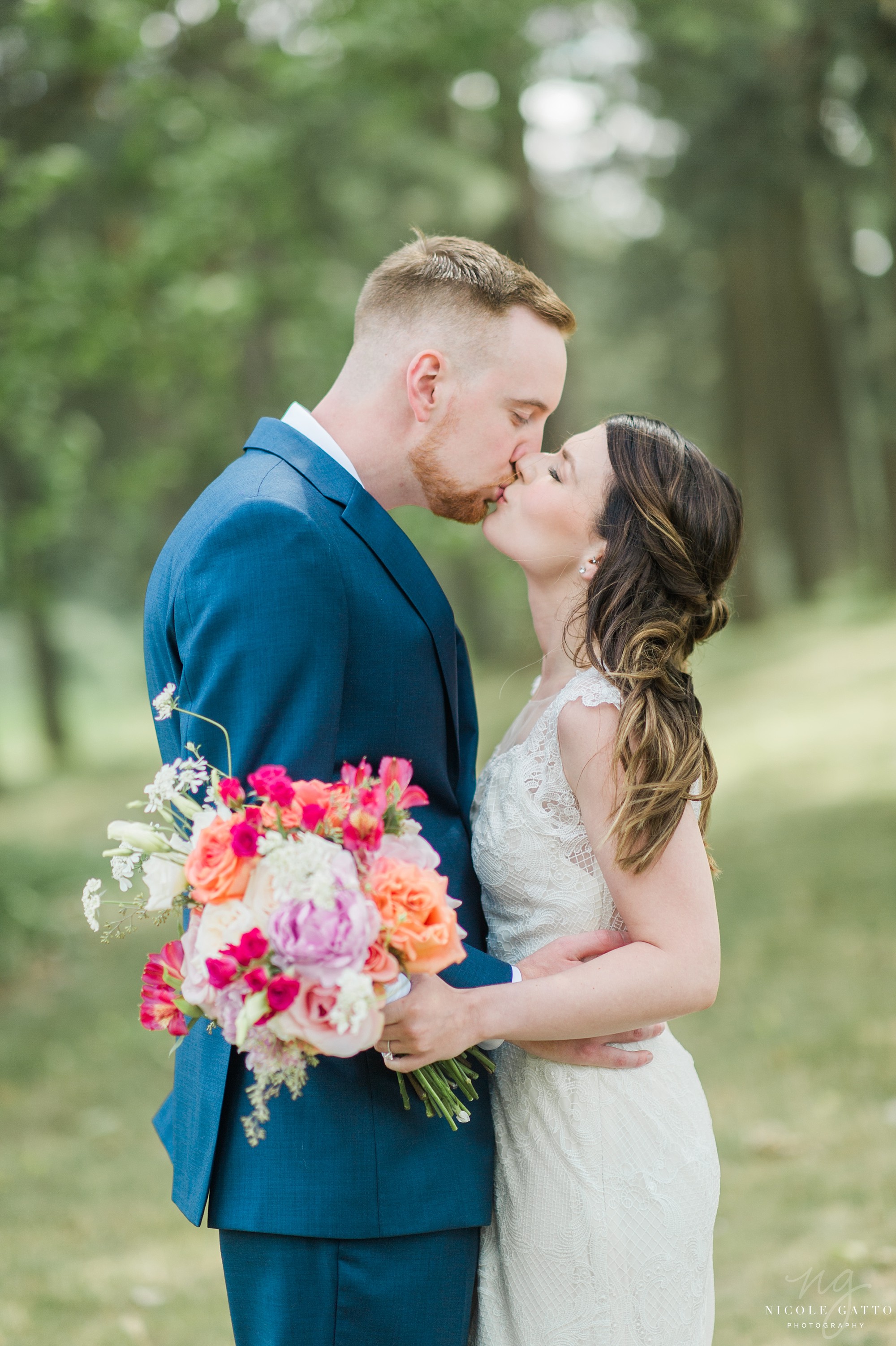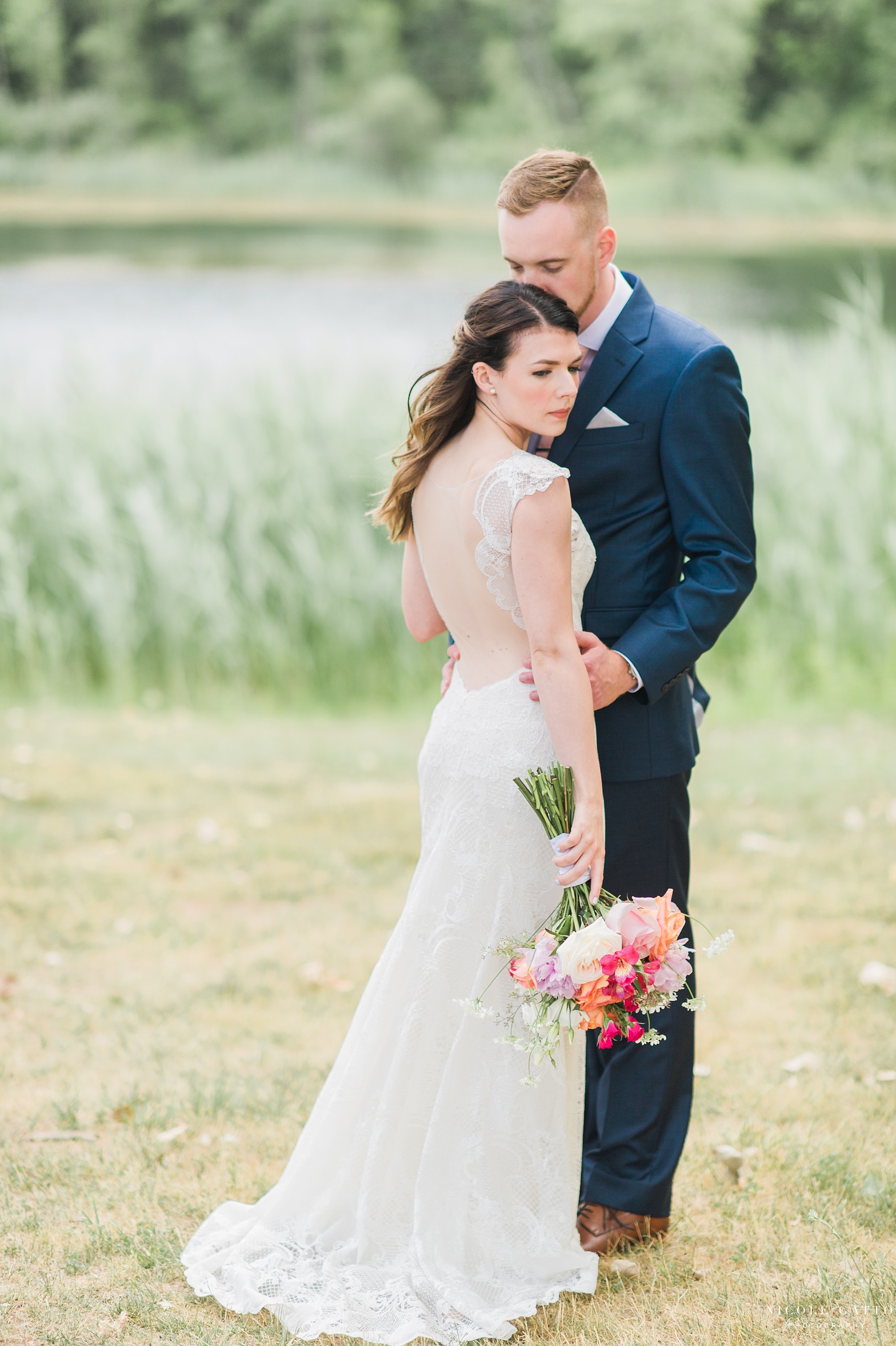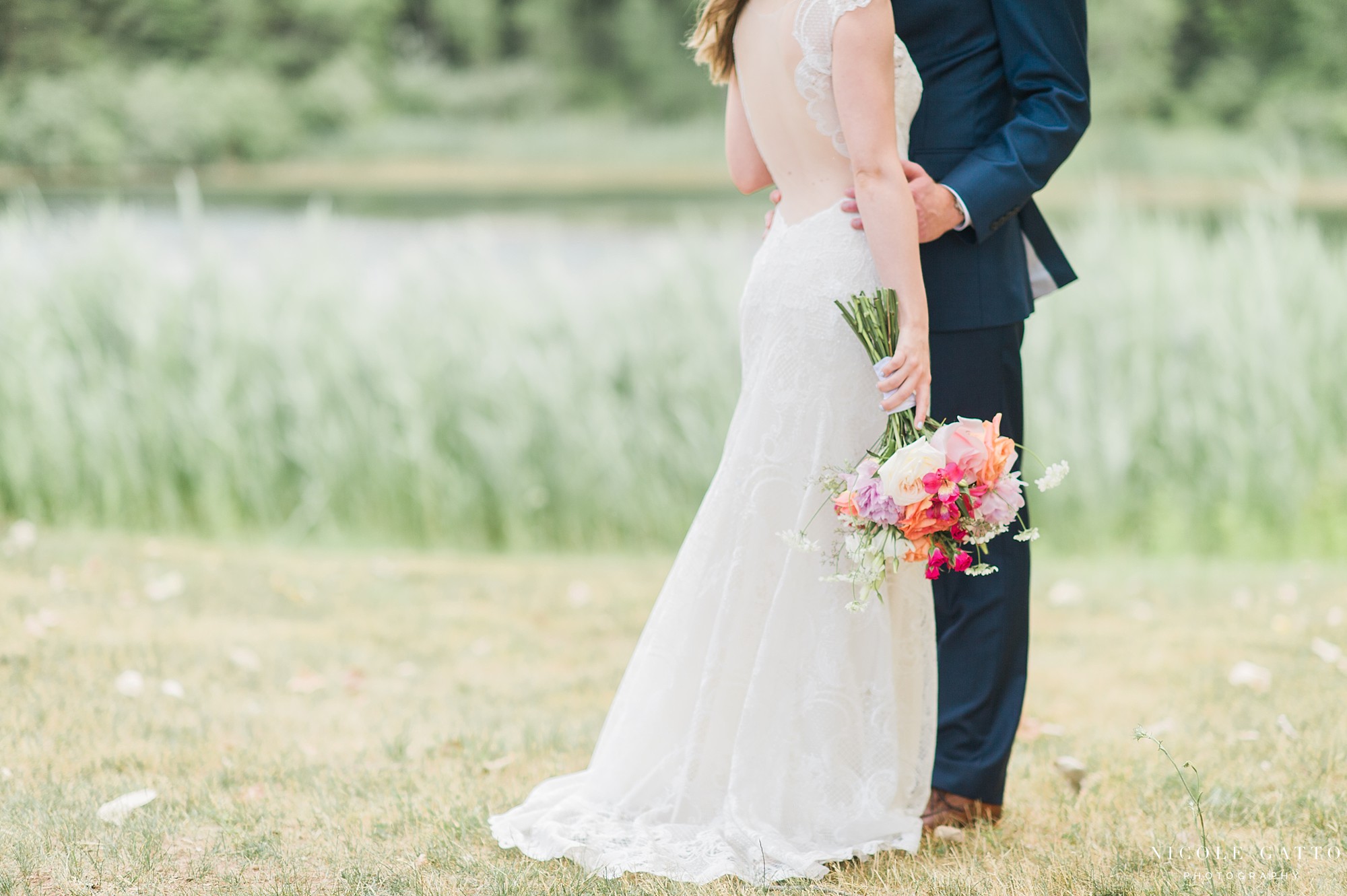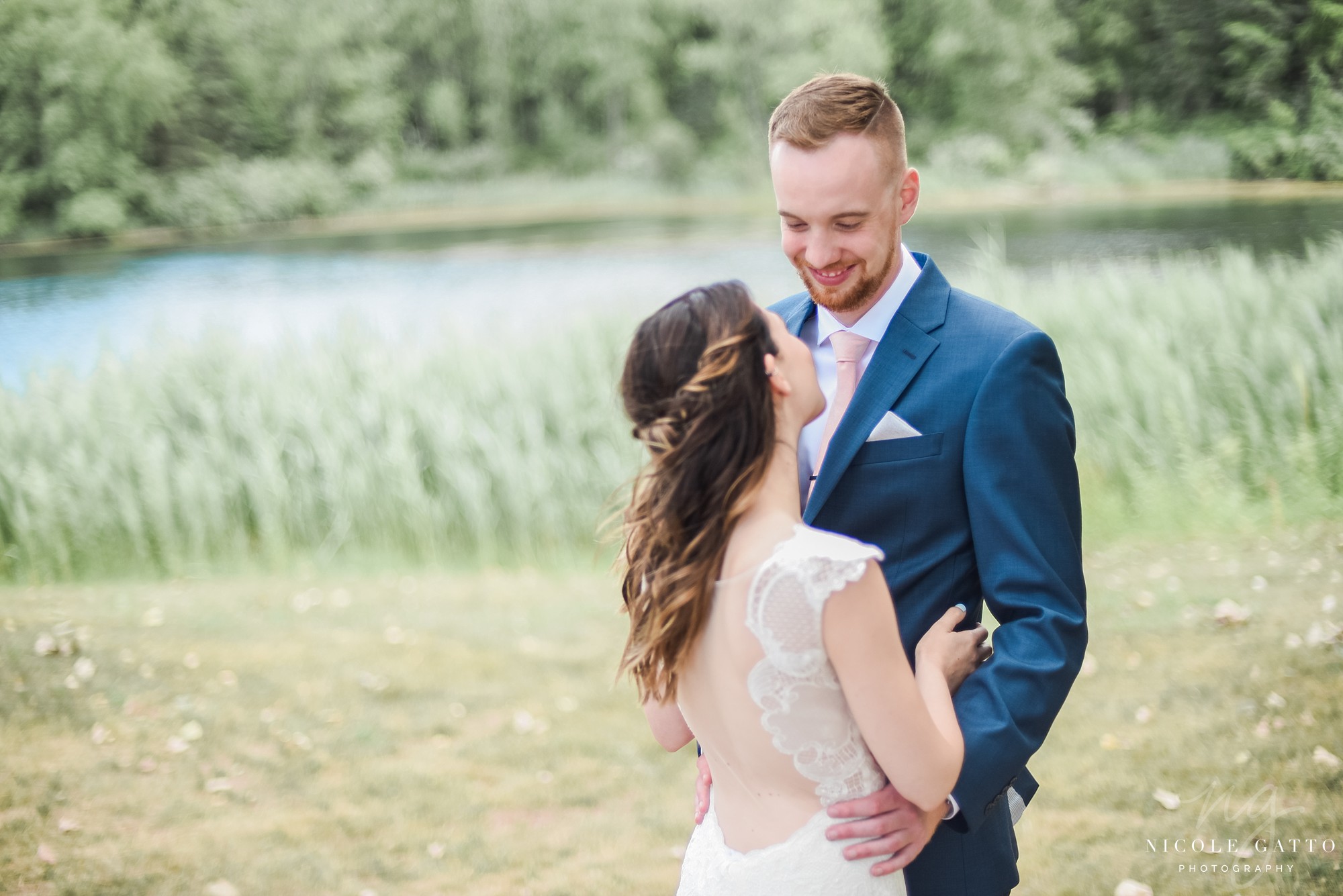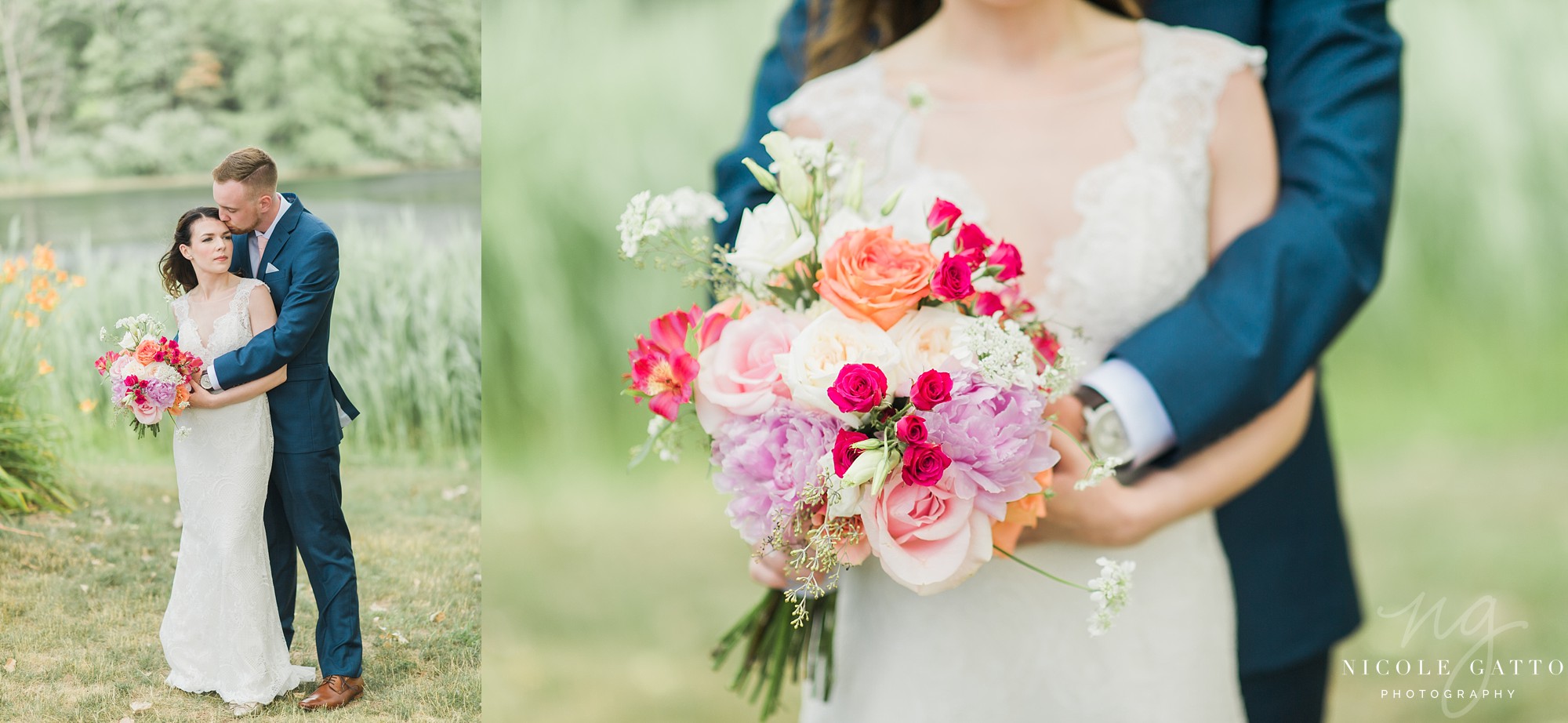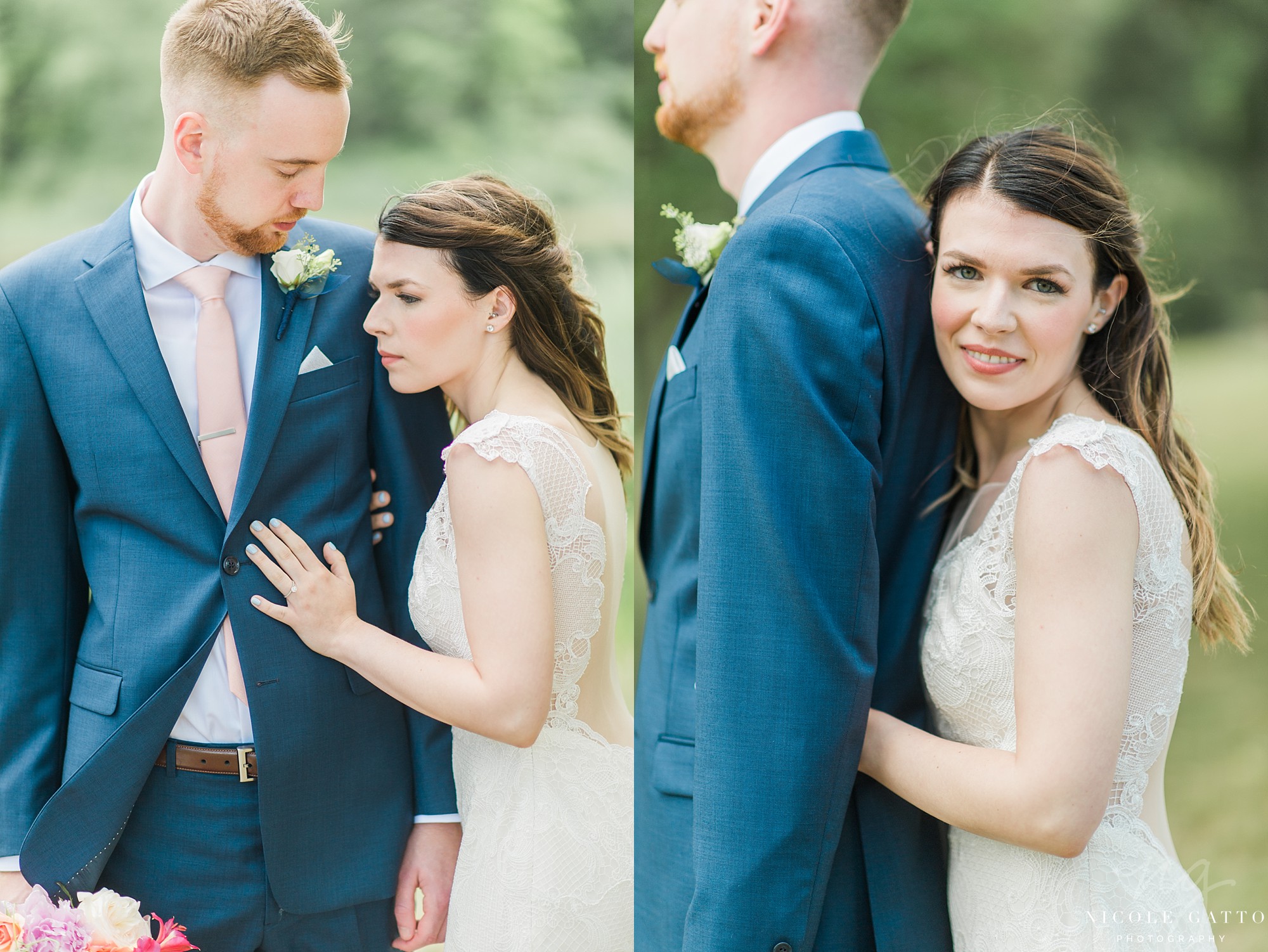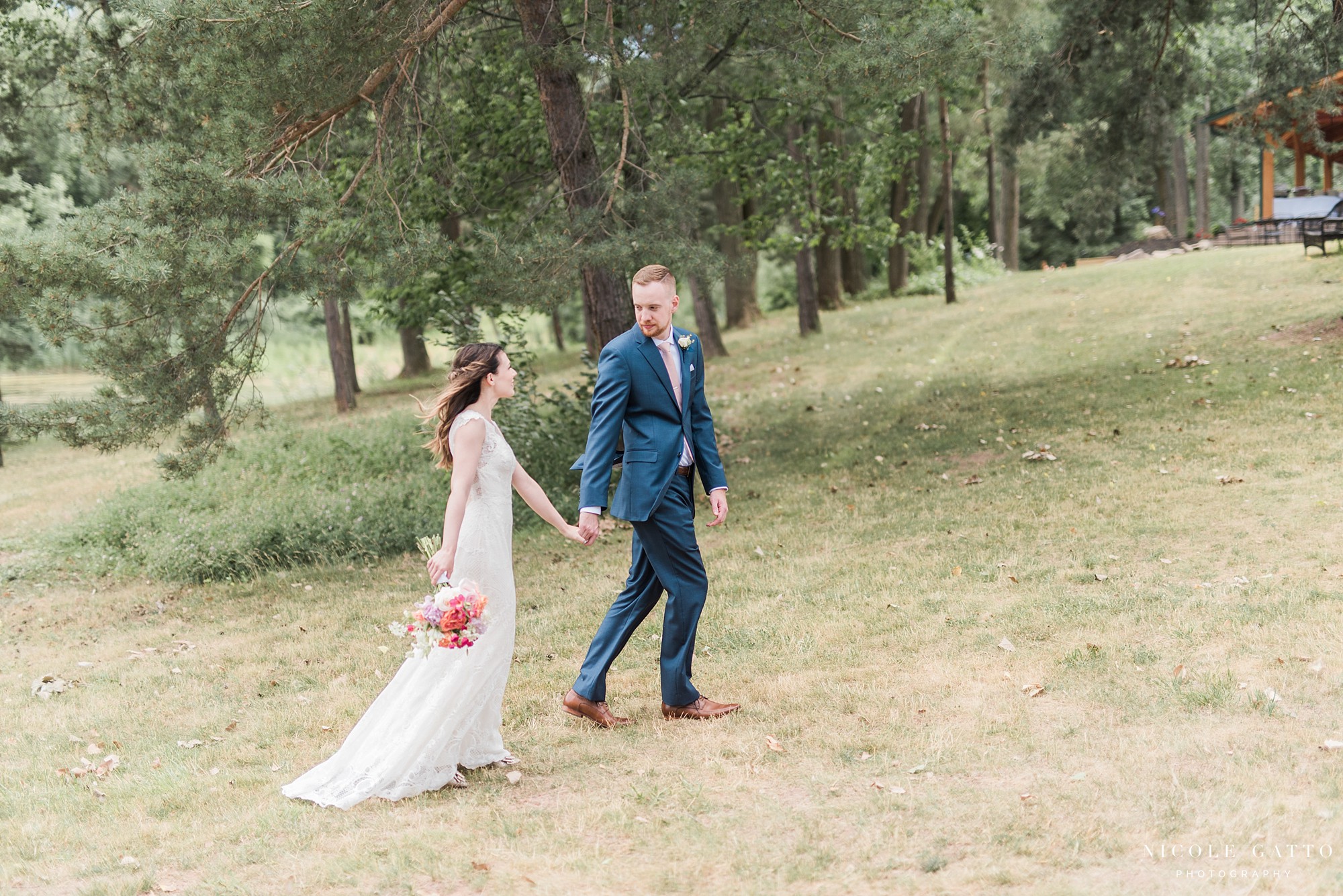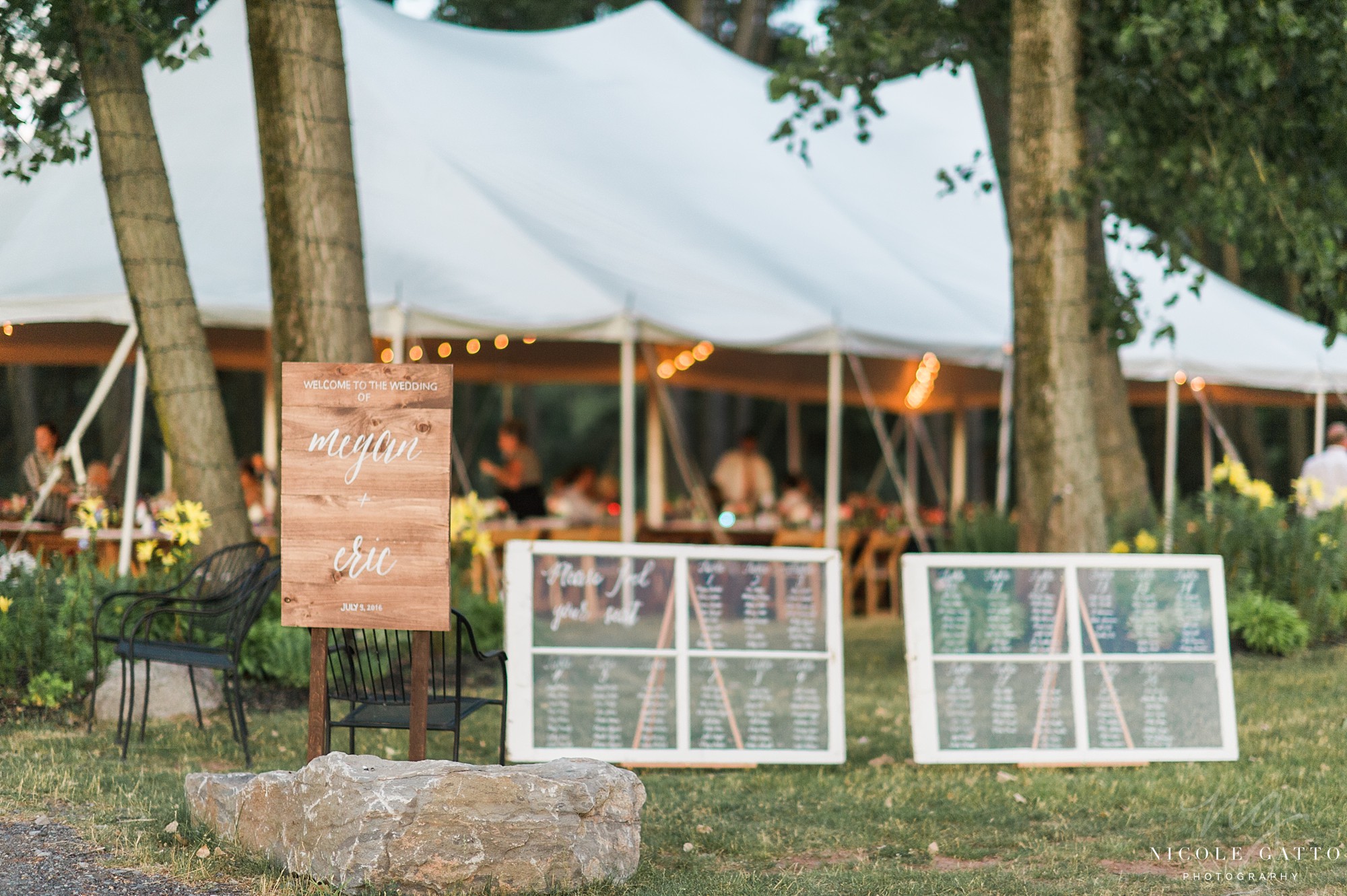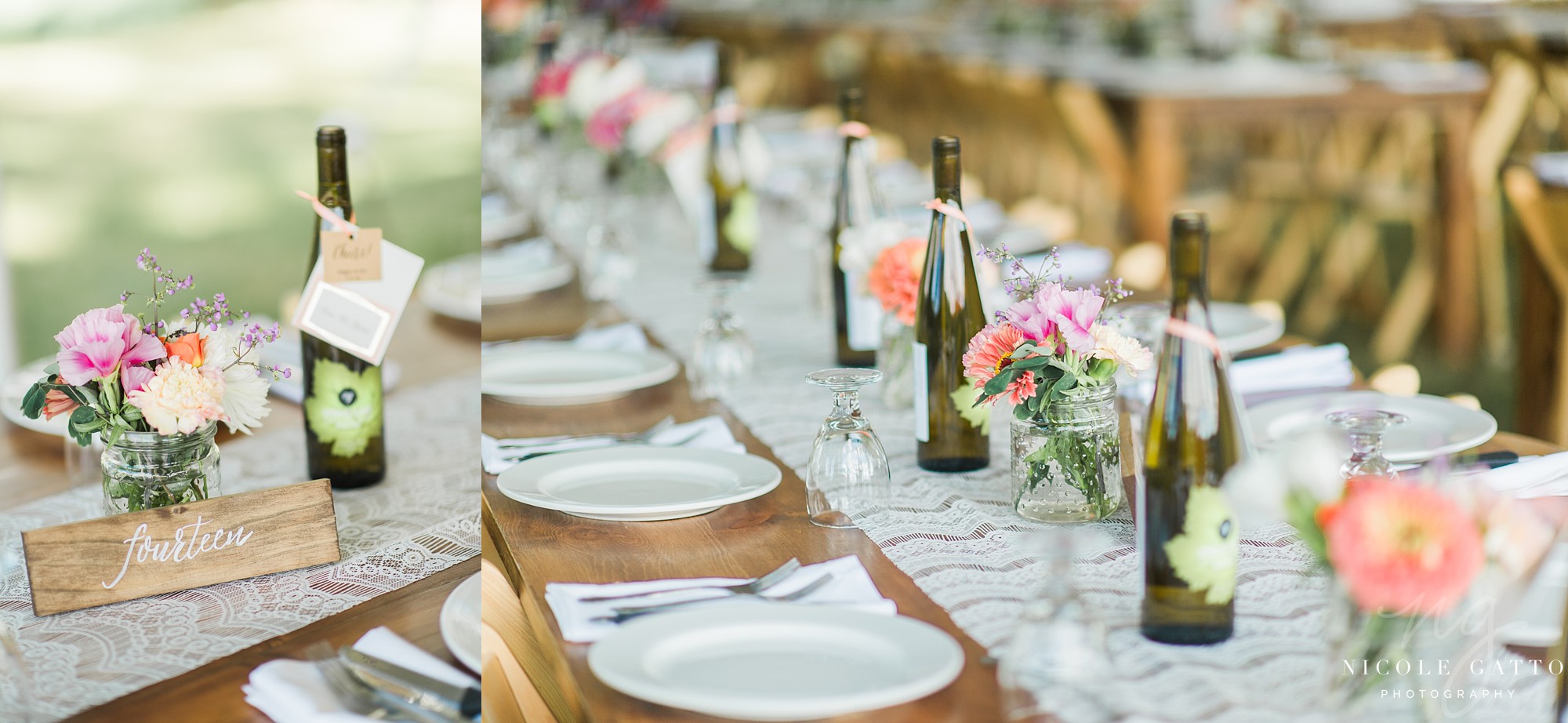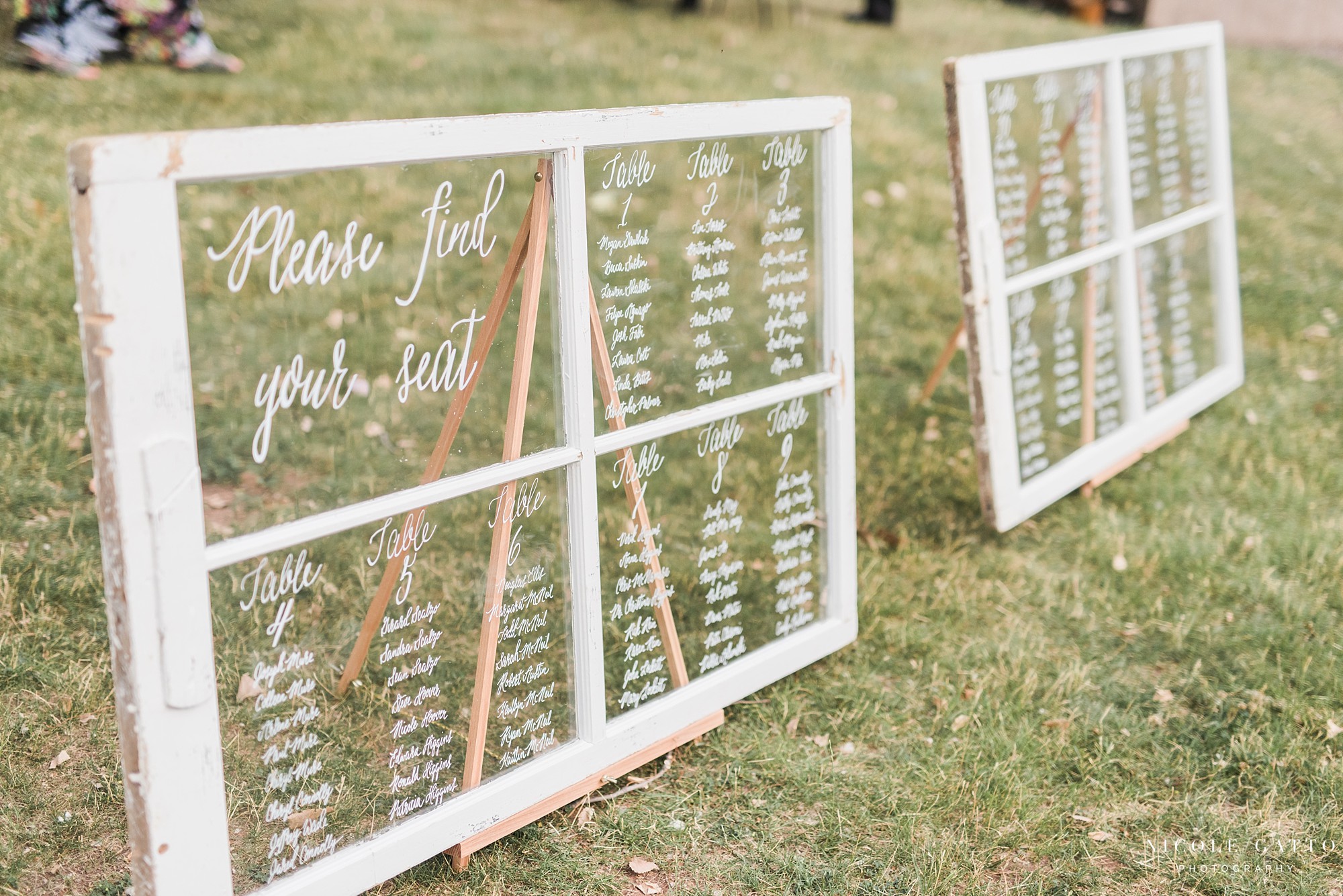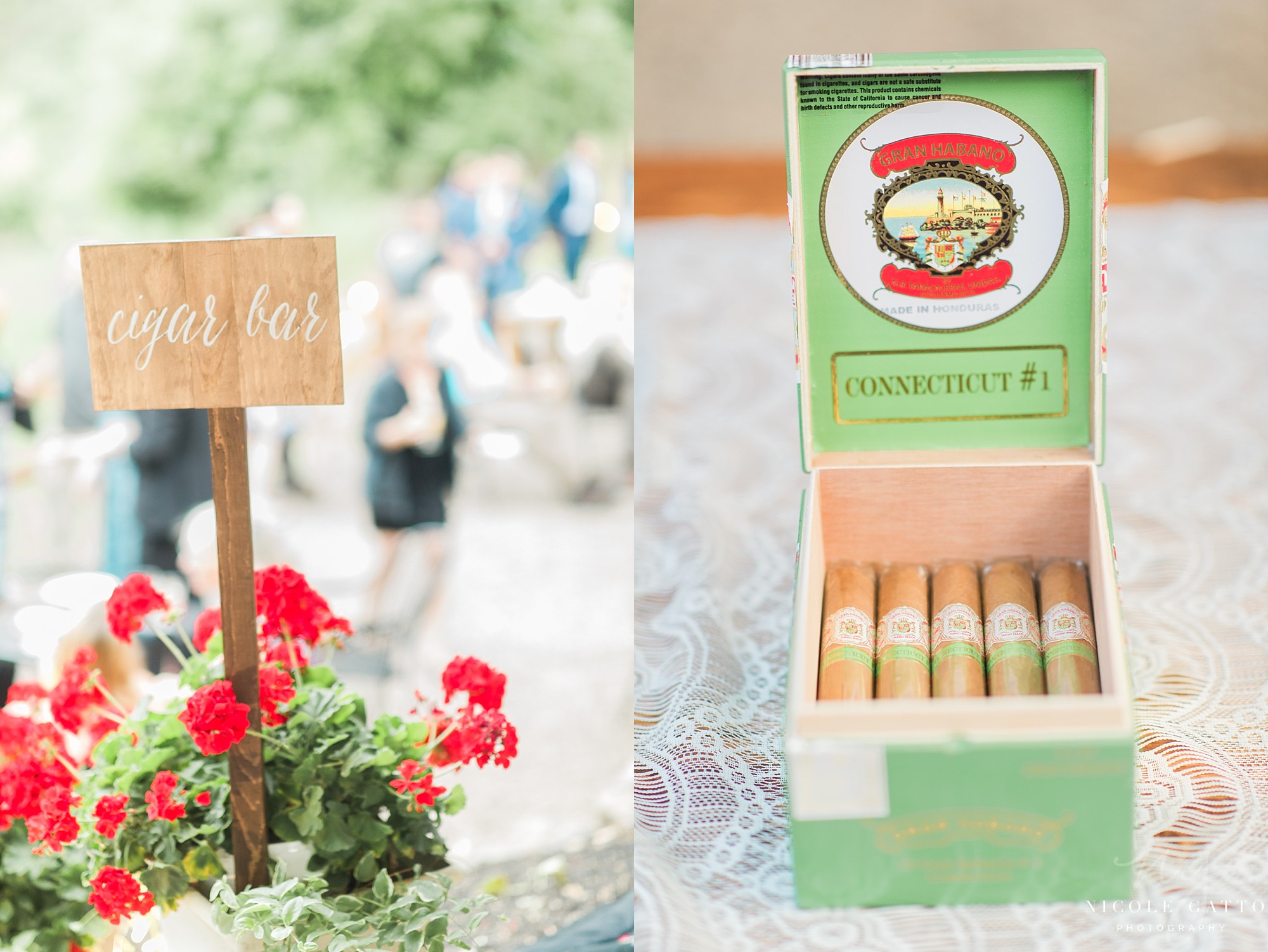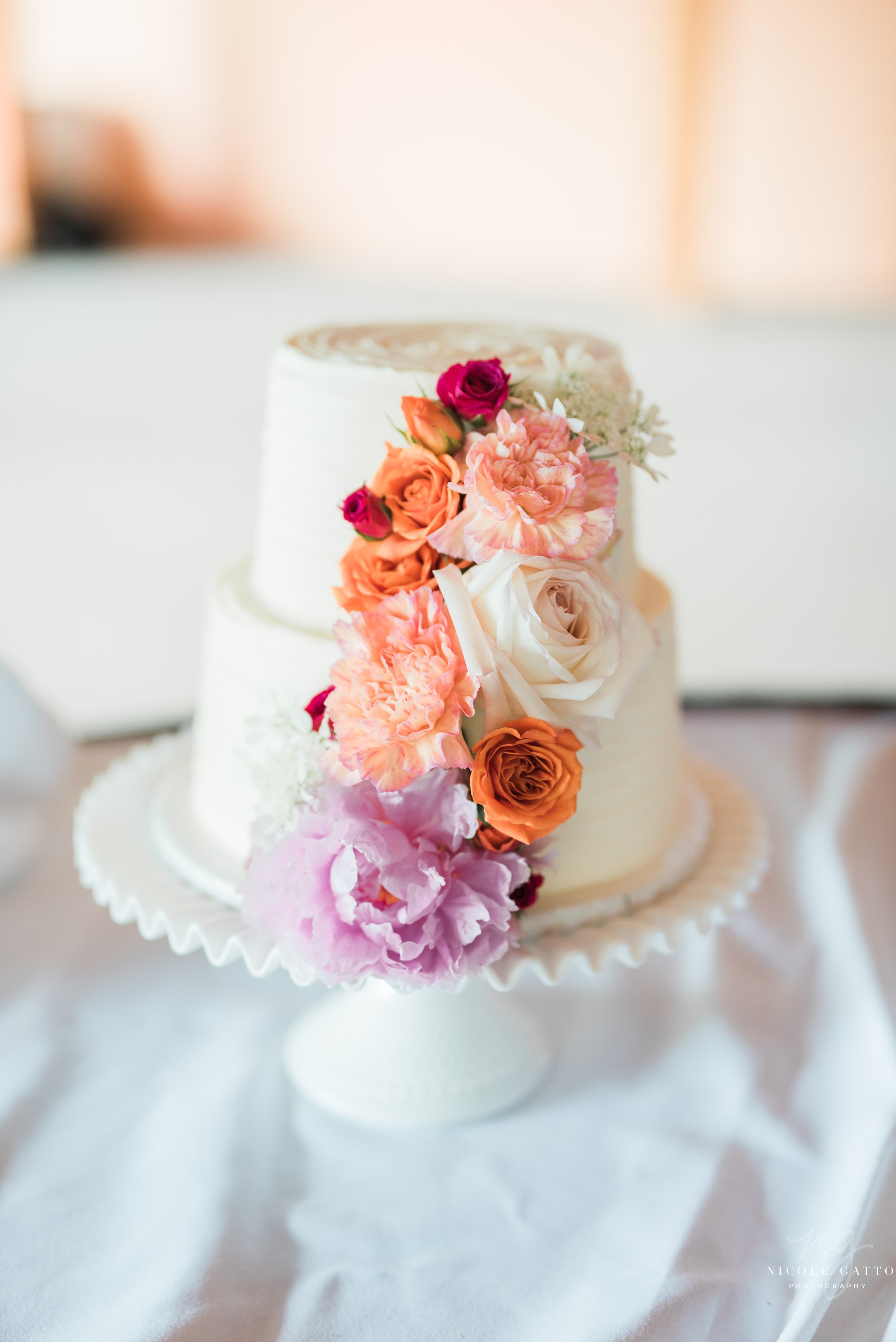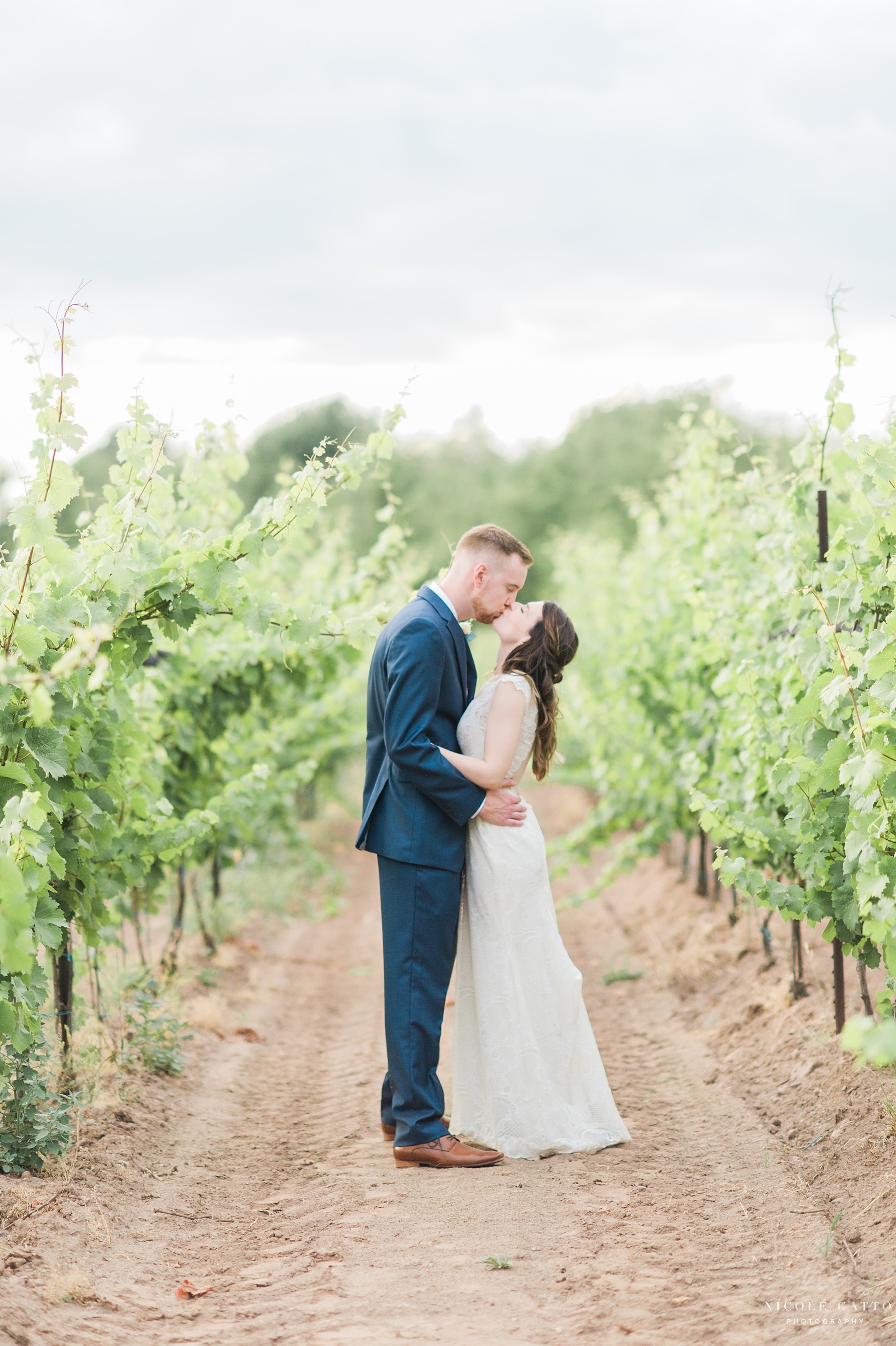 Please allow a moment for slideshow to load.  If you are
having difficulties viewing slideshow on you cell phone CLICK HERE!