I am so excited to share with you some of Karly and Brian's Sheraton at the falls wedding photos!  They were so wonderful to work with and their reception was a ton of fun!  I am so thankful that I got to document your guys wedding!
Their Story
Karly and Brian met their first semester of college at NCCC.  They started out as good friends who both loved to snowboard.  Weekly trips to Holliday valley brought them close together and they started dating.  It was Christmas morning a year ago when Brian proposed to Karly under their Christmas tree.  Karley knew they were meant to have a winter wedding.
Their Wedding
Karly and Brian wanted their wedding to resemble a snowy night on the mountain.  The room was decoded in crisp white to resembles a winters day.  They Filled cylinders with white sparkly branches, and snow flakes hung from the ceiling.  To really complete the room they had dozens of decorated christmas trees decorated along the one wall.  The entire room look like a winter wonderland.
Outside however was a different story.  It was an unseasonable warm day, 55 degrees to be exact.  I know this because the first thing I did when i saw the weather that morning, was text Karley "its 55 out!!!!"  What I didn't realize though, was that there was a wind advisory.  60mph wind gusts that made it horrible to stand outside.
Karly and Brian had their first look inside of the hotel in the ceremony room.  Afterwards they all braved the wind and went outdoors to do their formal portraits.  We did their portraits behind the Sheraton at the Falls, in Niagara Falls.  This overlooks the Niagara River with the Grand Island bridge in the background.
After their portraits we headed back inside for their evening ceremony.  Afterwards everyone headed to their winter wonderland reception upstairs.  The amazing toy bros, kept the party going and everyone danced the night away!
Don't forget to check out their Sheraton at the falls wedding day slideshow at the end!
Their Awesome Wedding Vendors
Makeup:  The Makeup Parlour
Florist:  South End Florals
Bakery: Sweet Beginnings Bakery
Hotel: Sheraton at the Falls
Photographer: Nicole Gatto Photography
DJ:  Toy Bros
Sheraton at the Falls Wedding Photos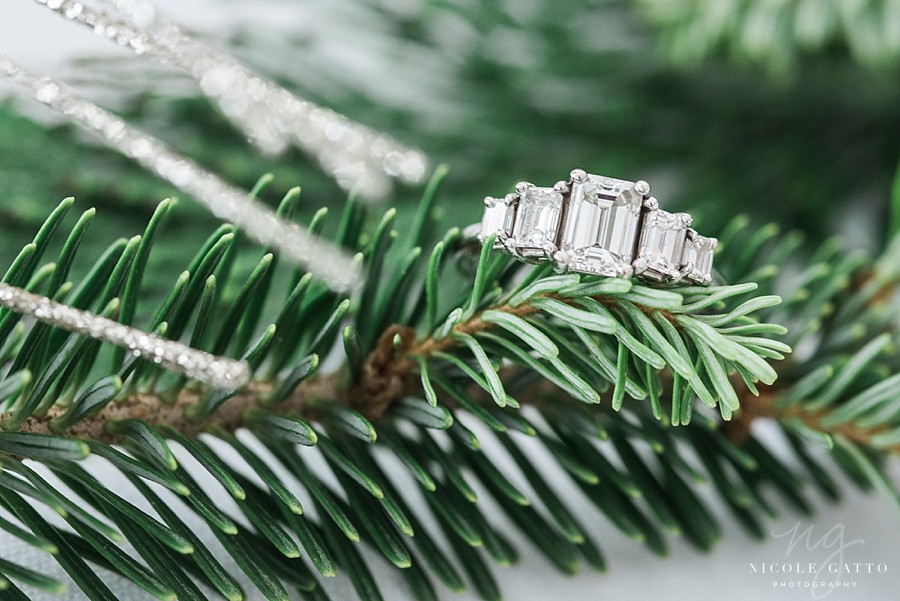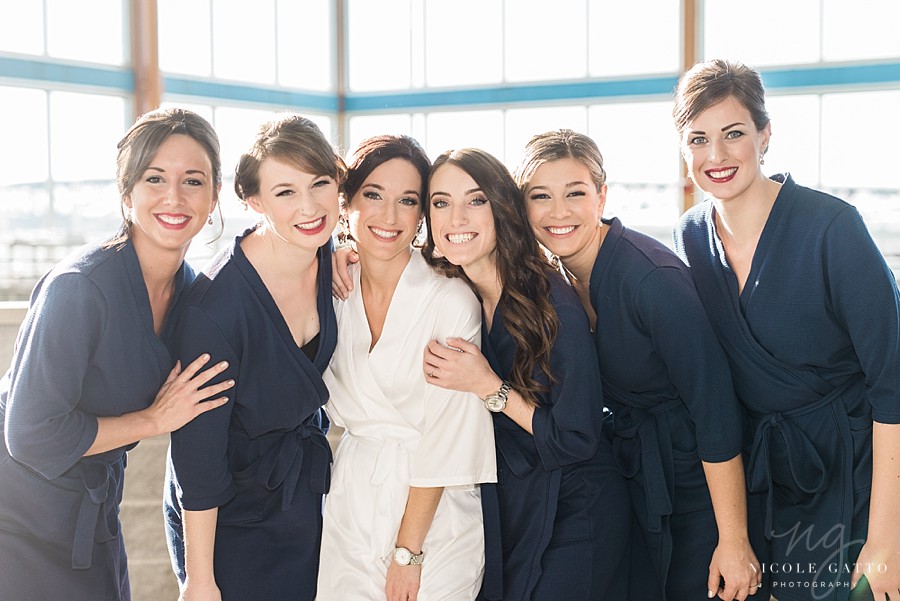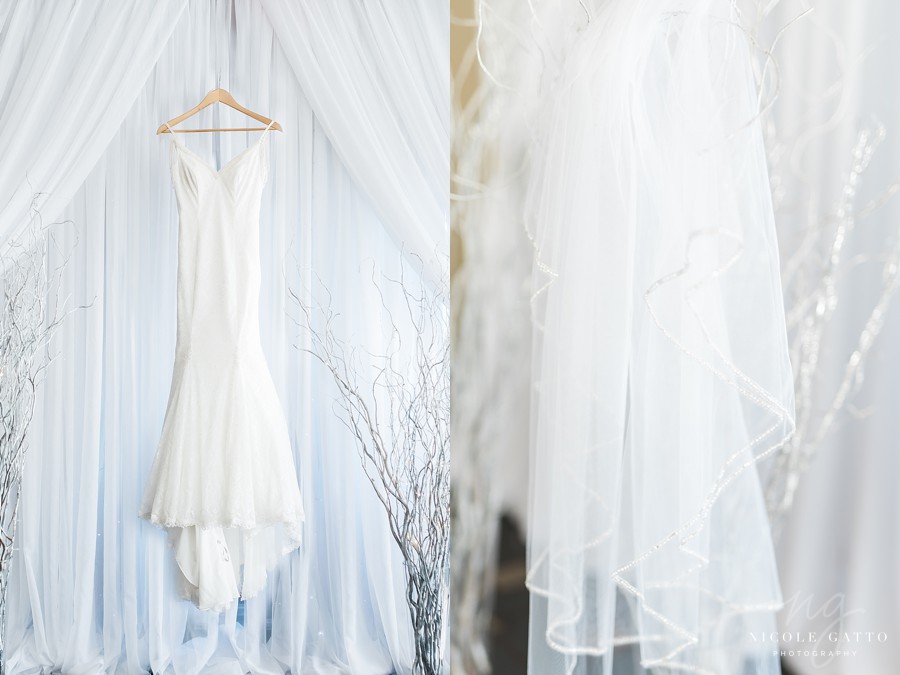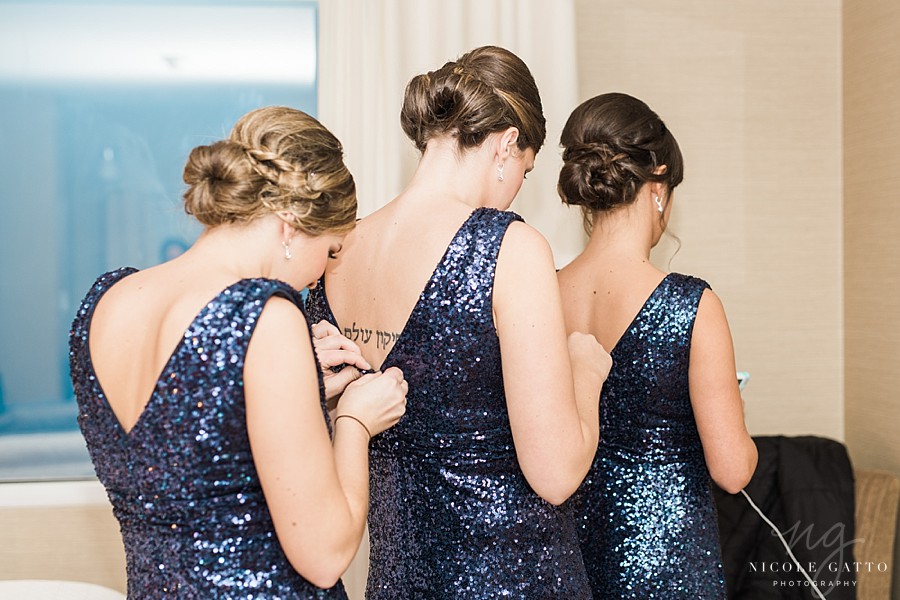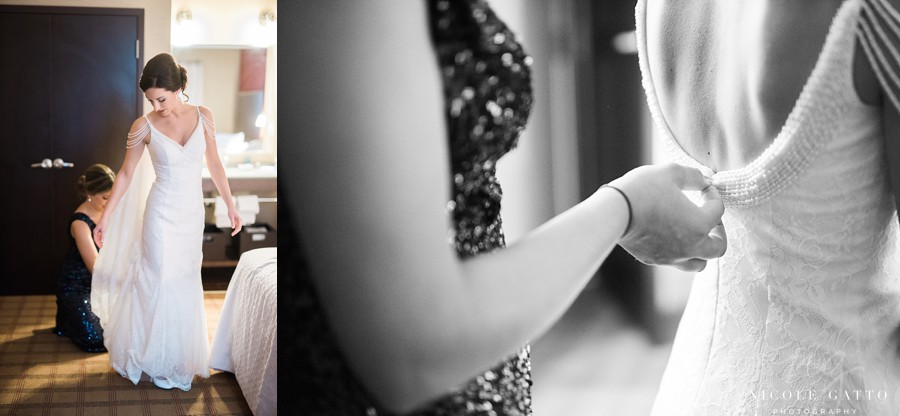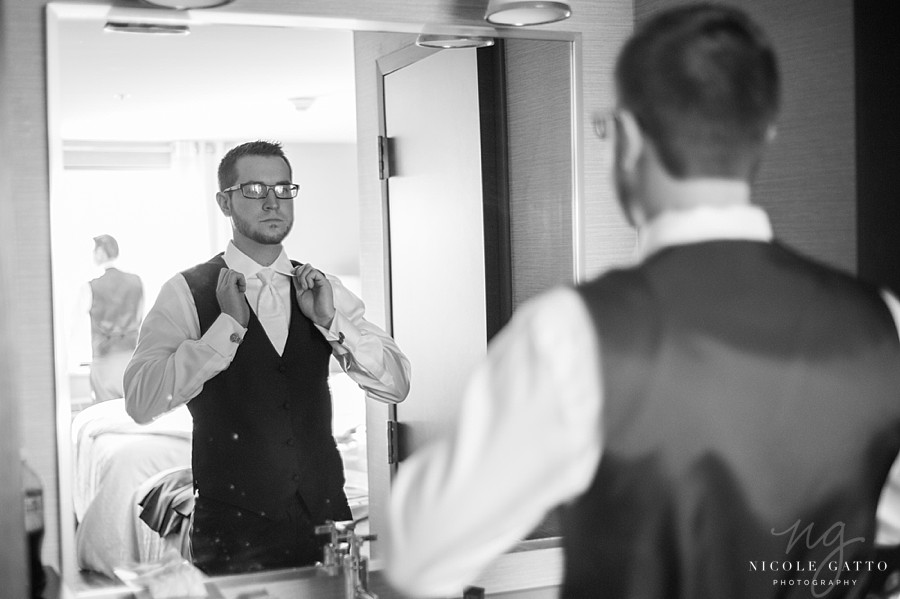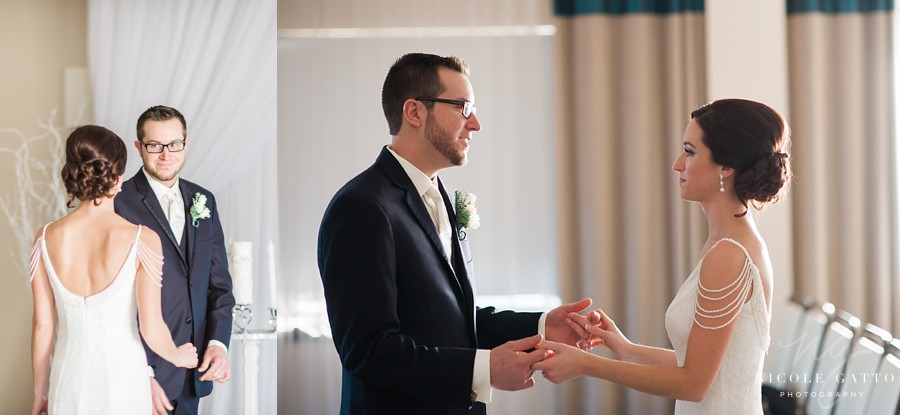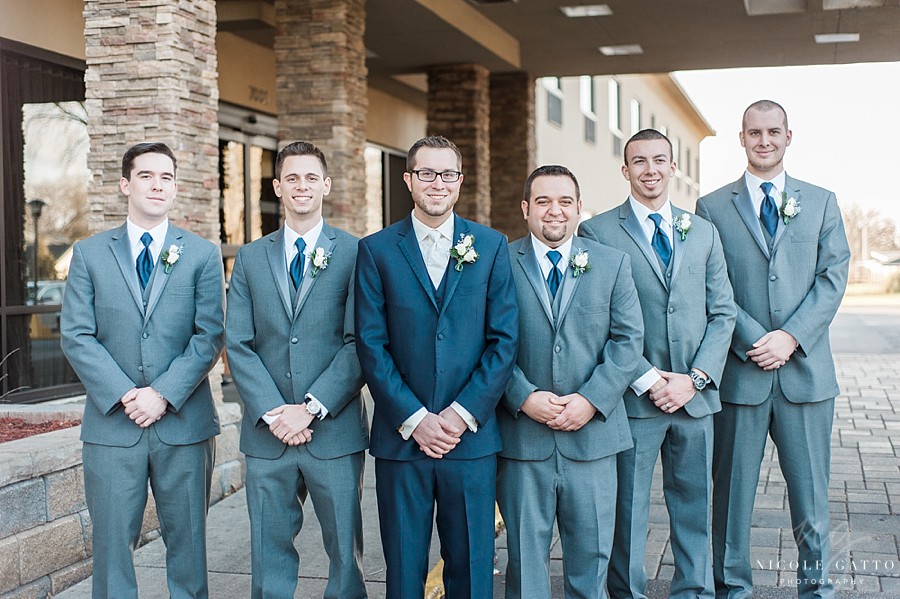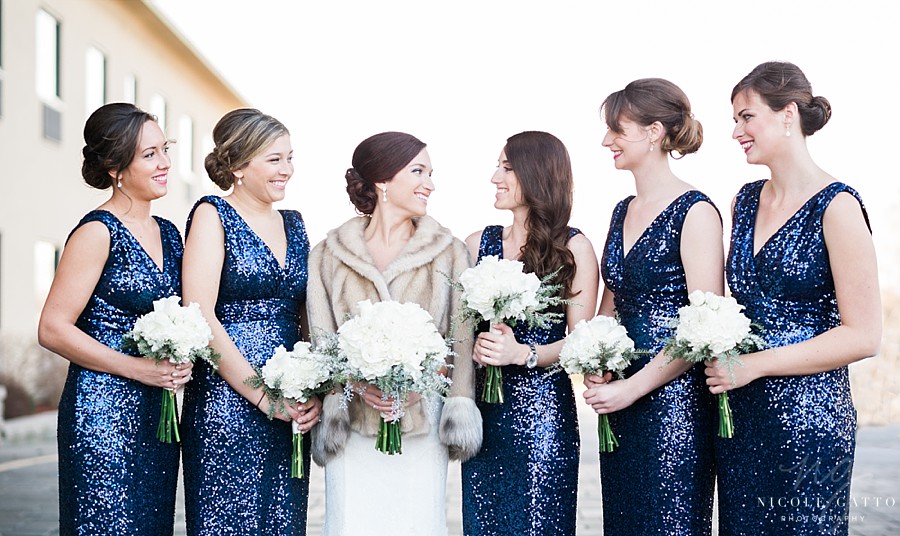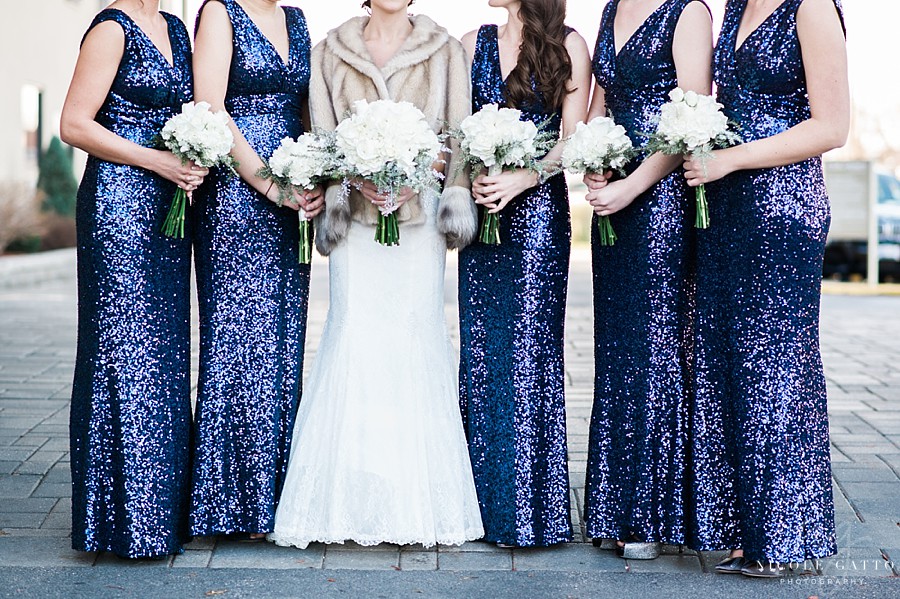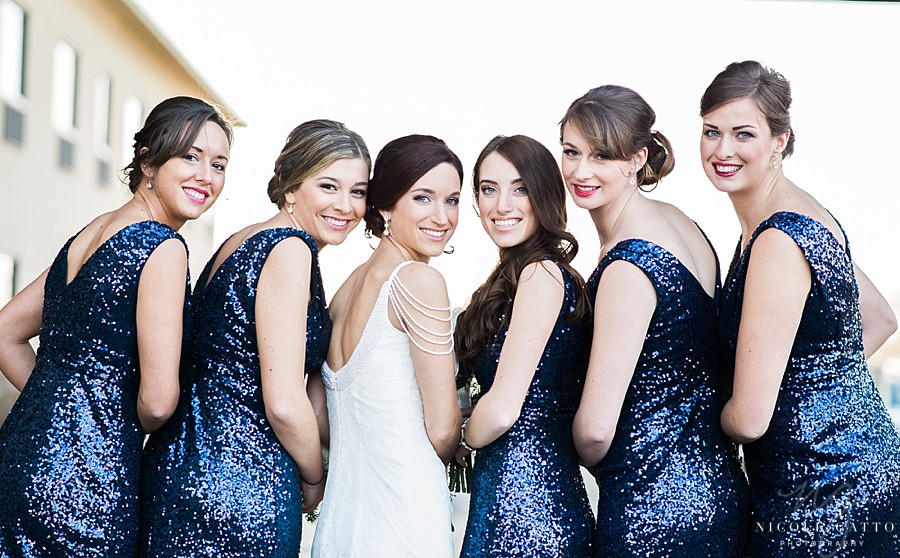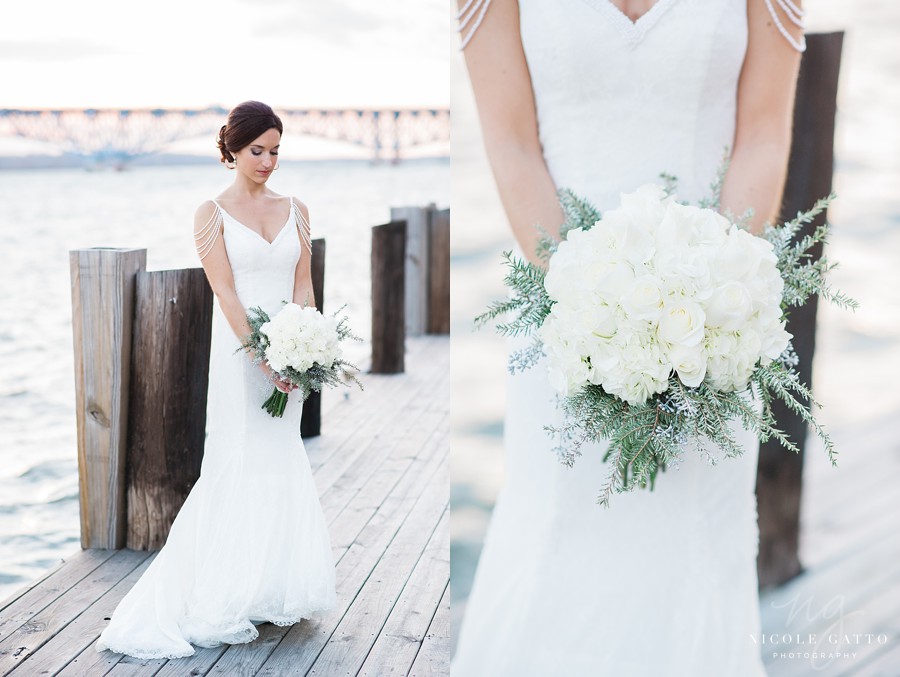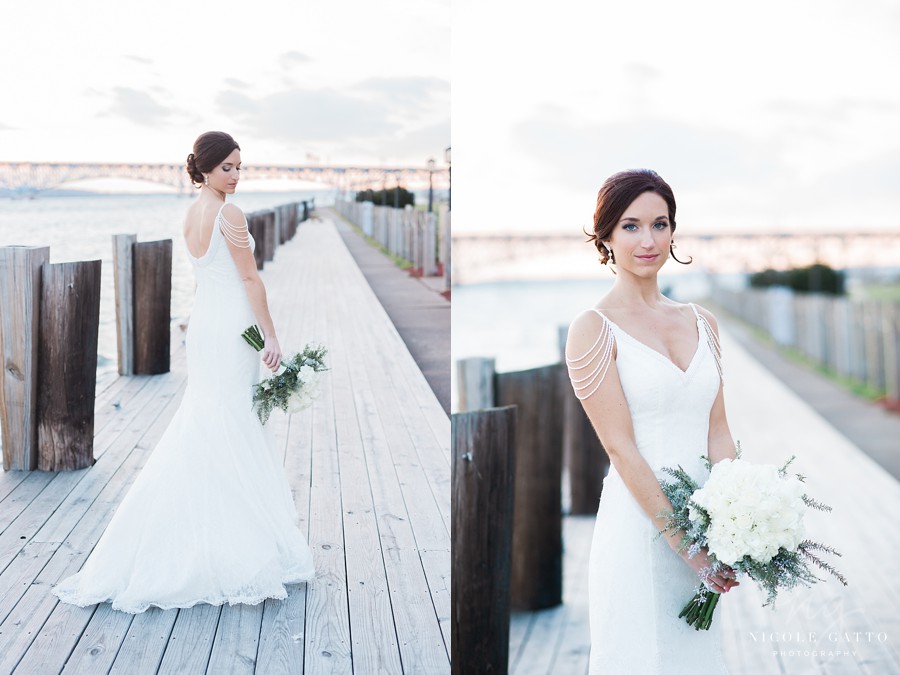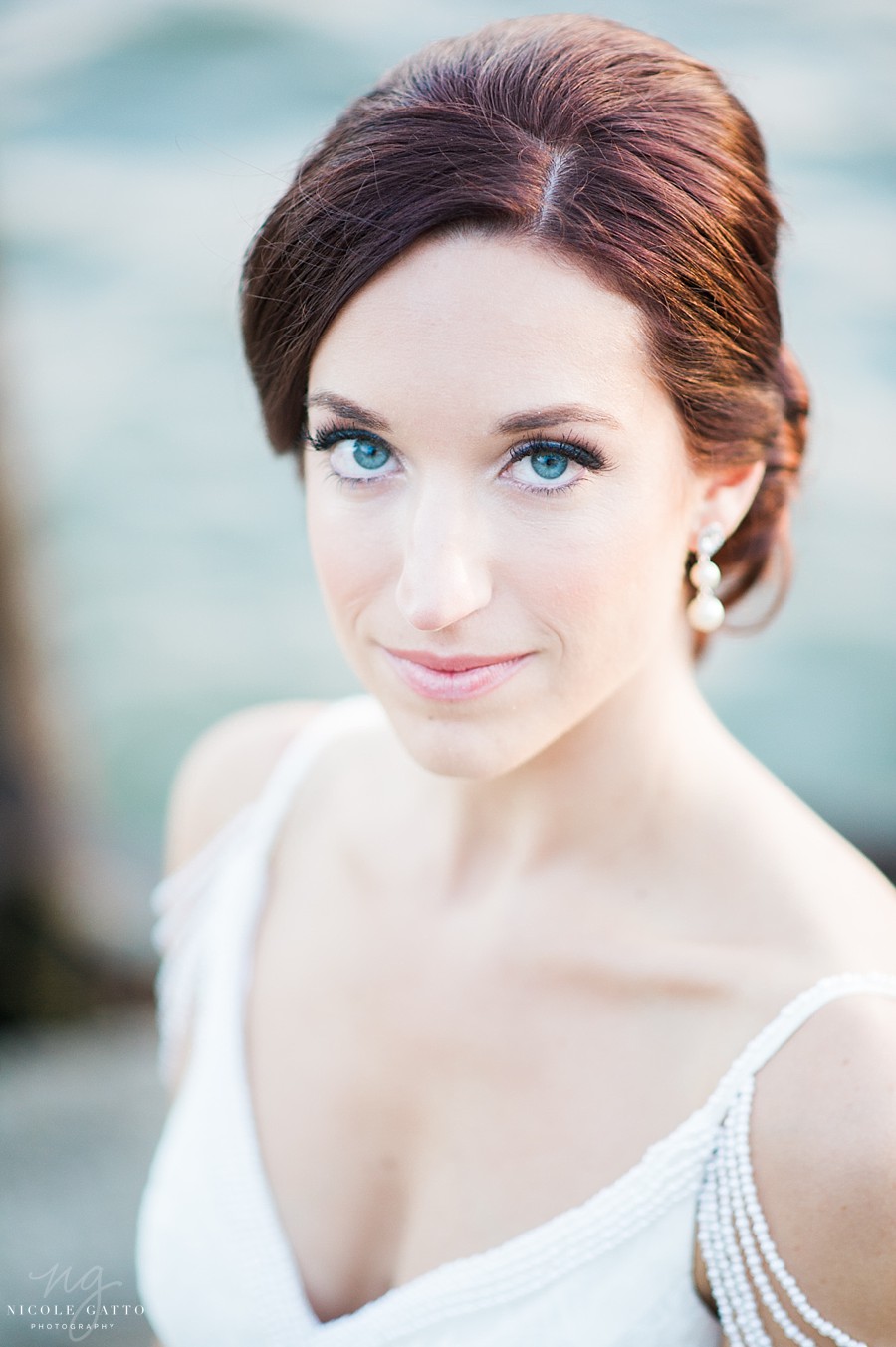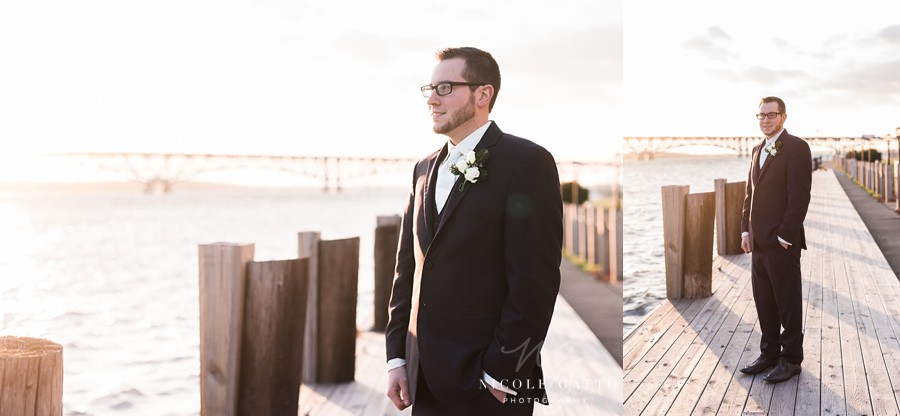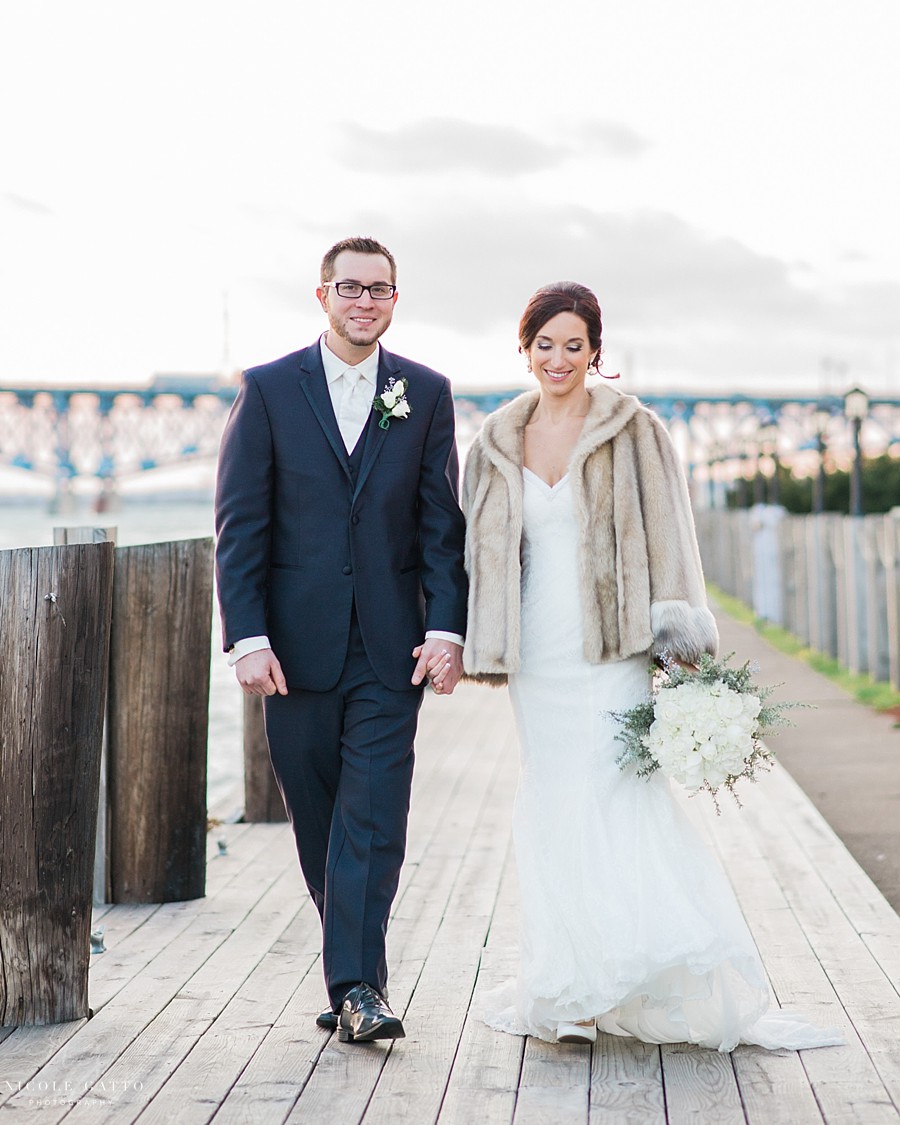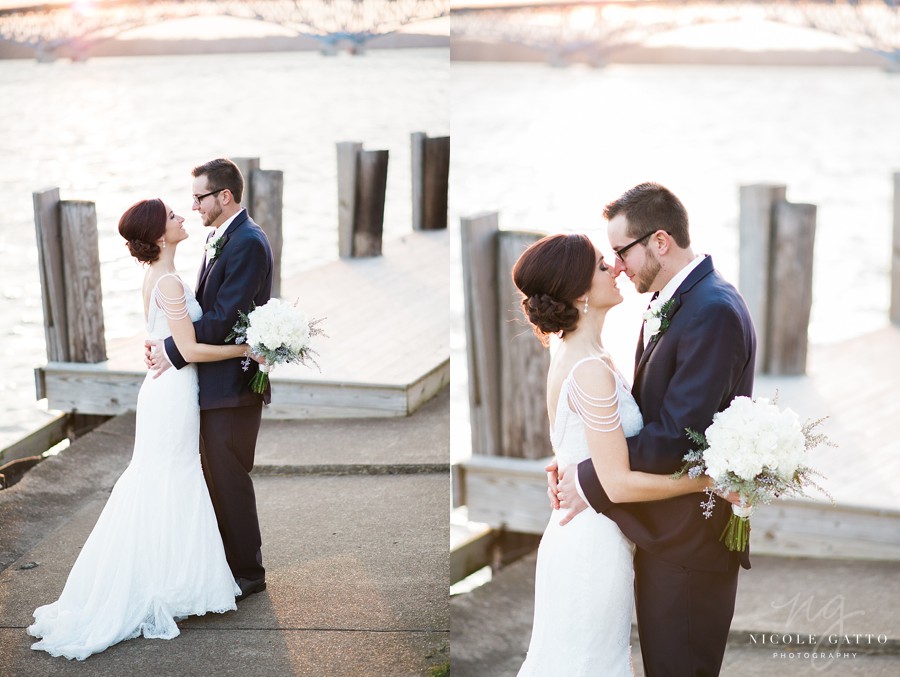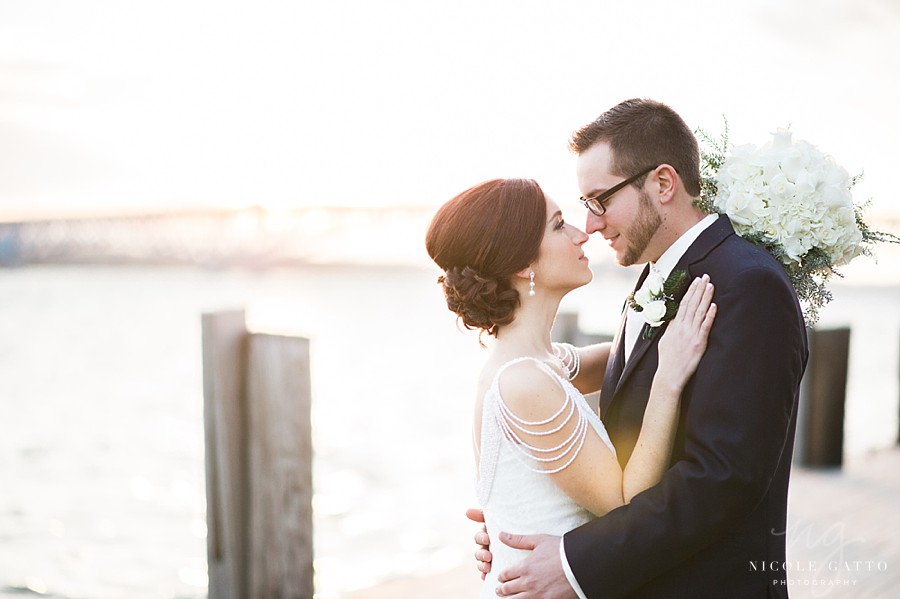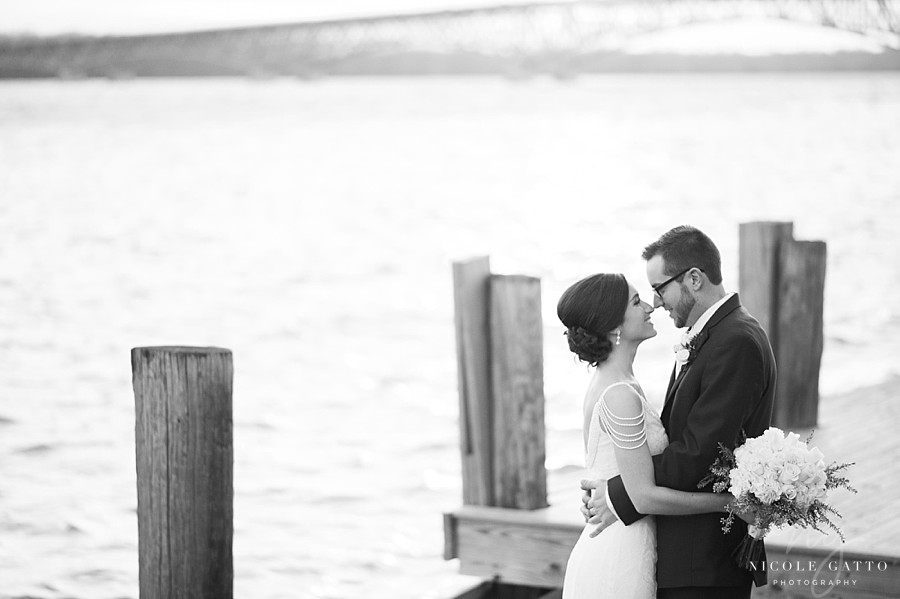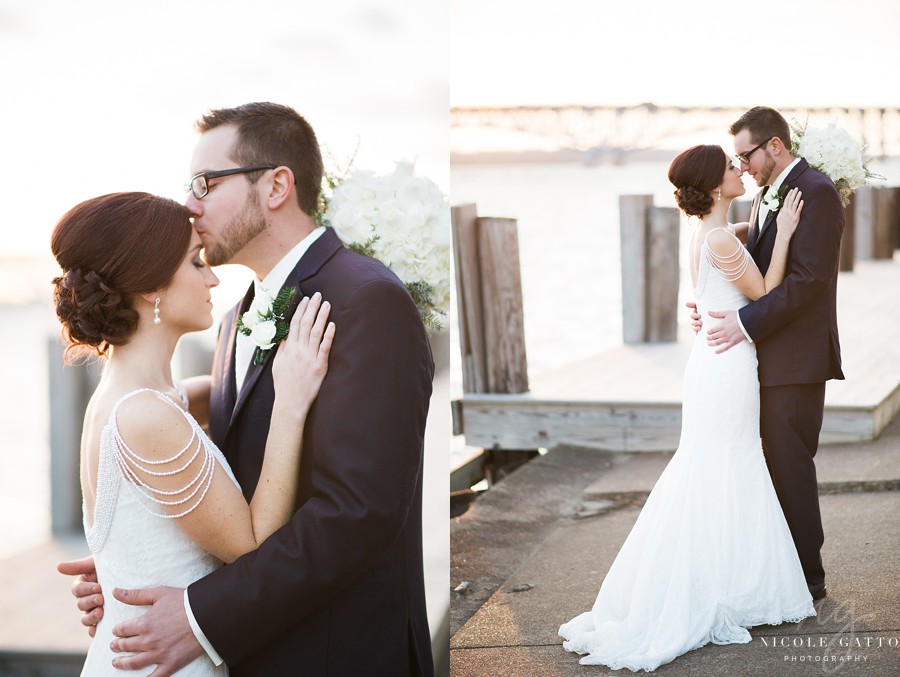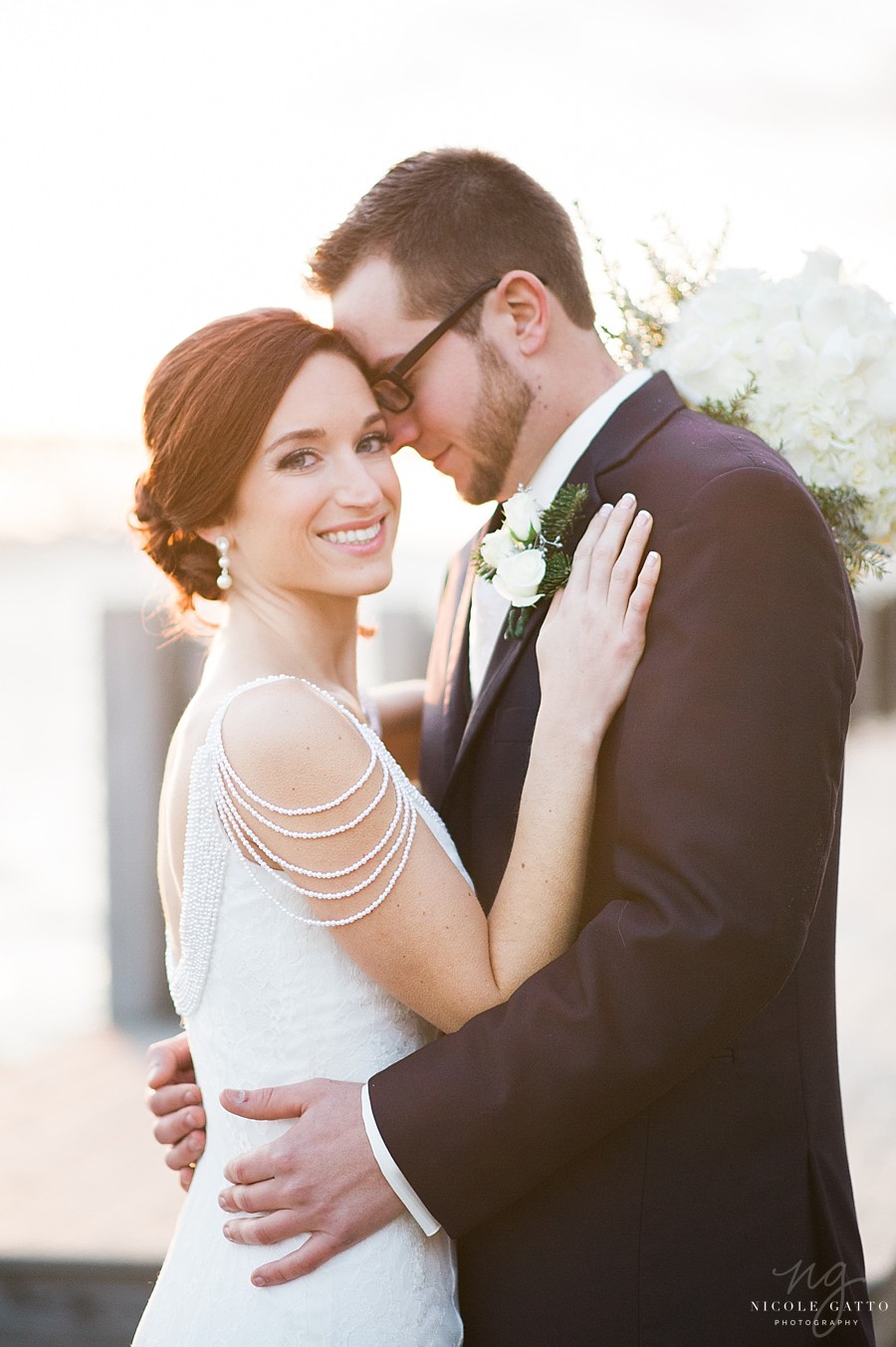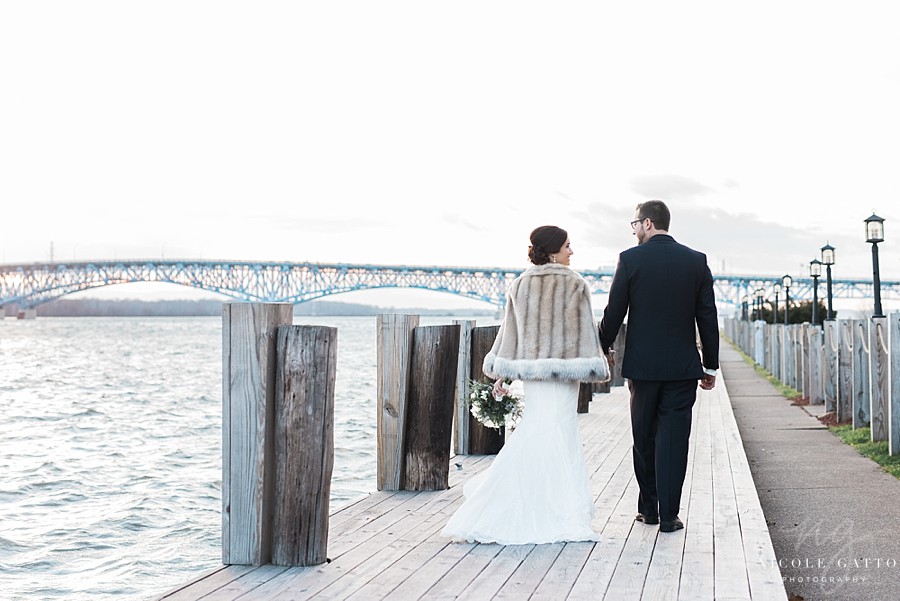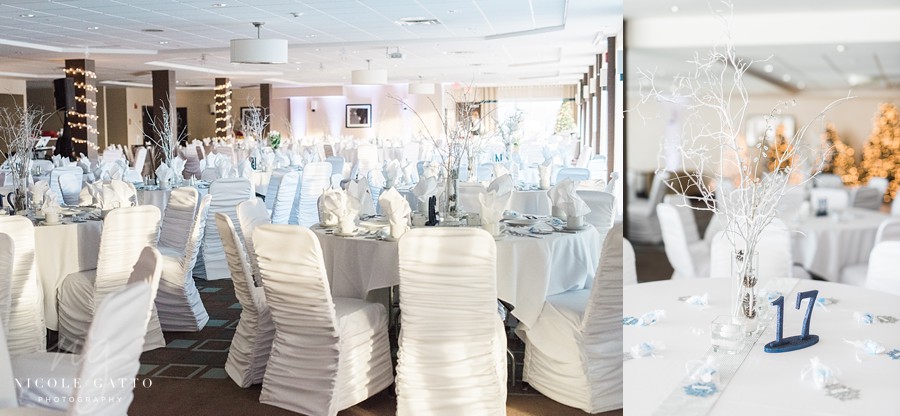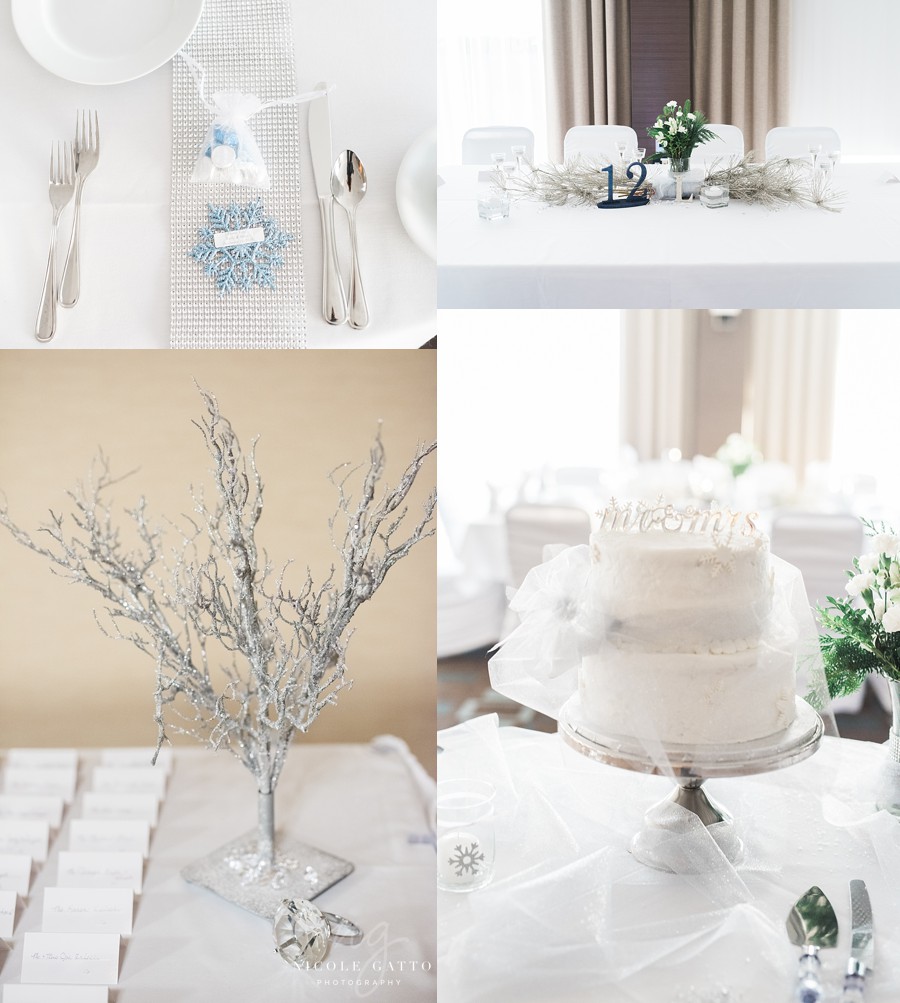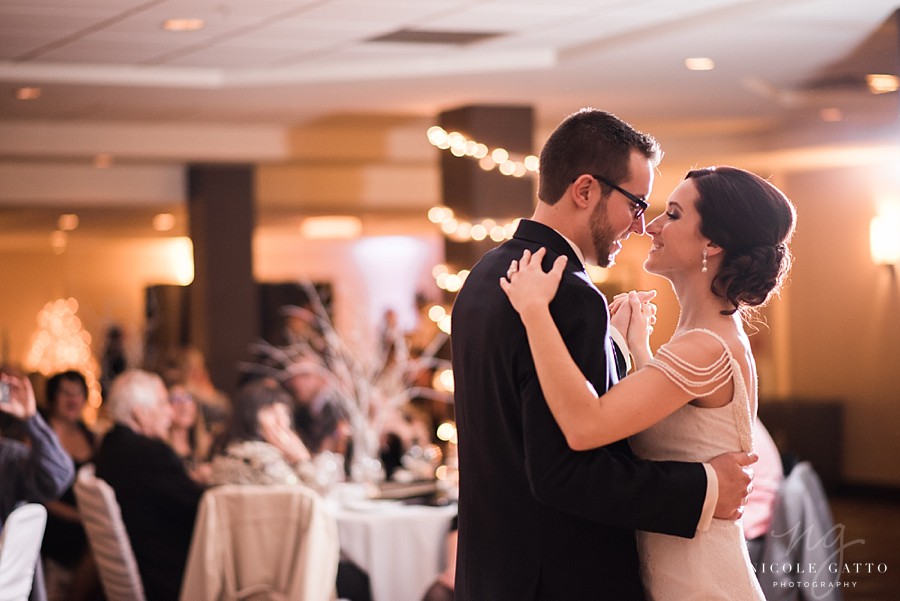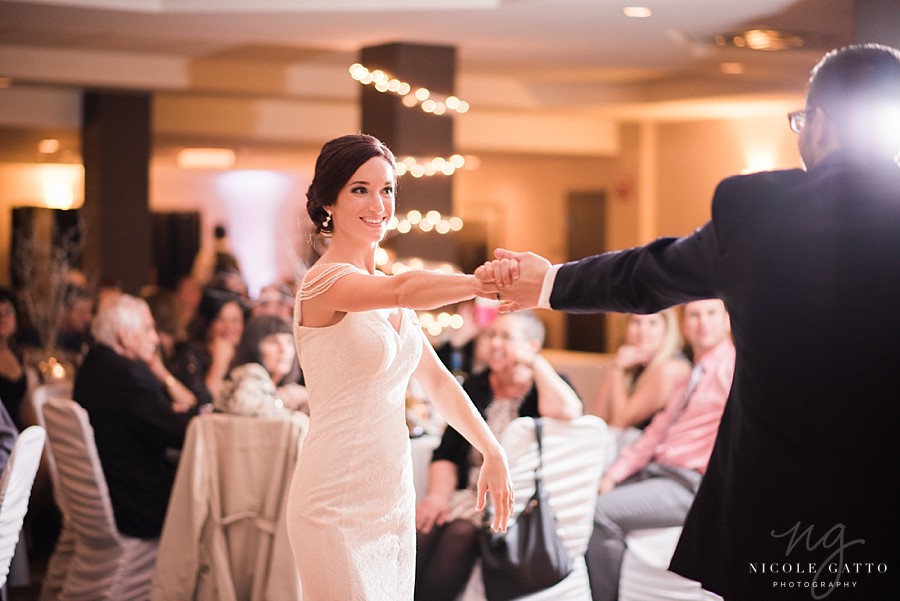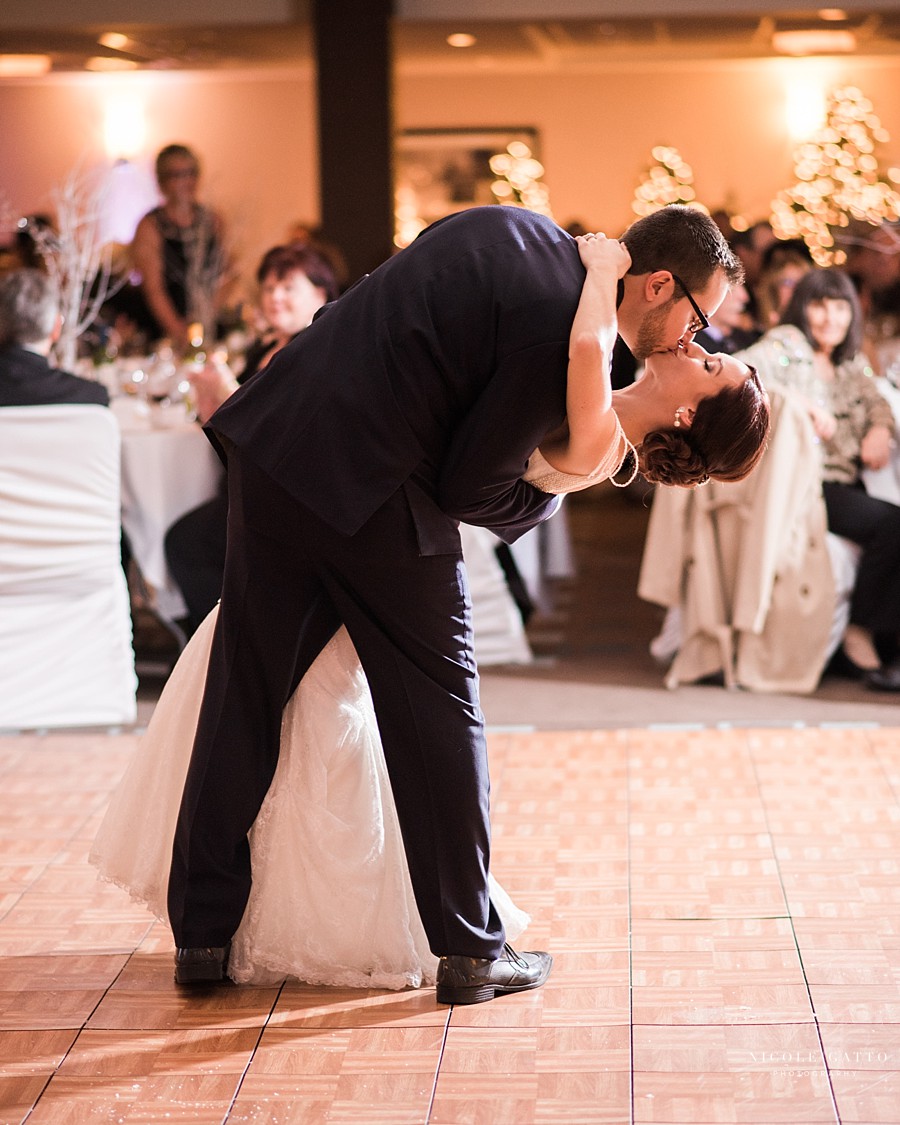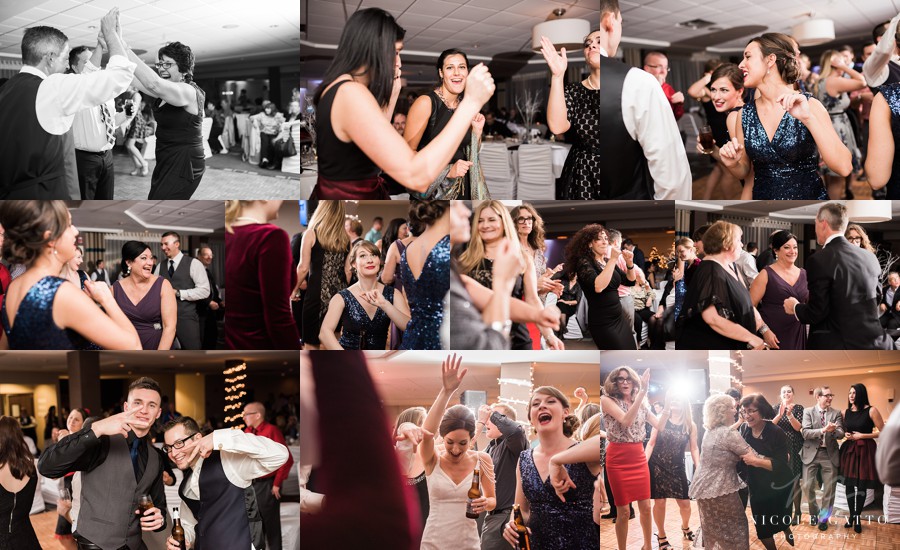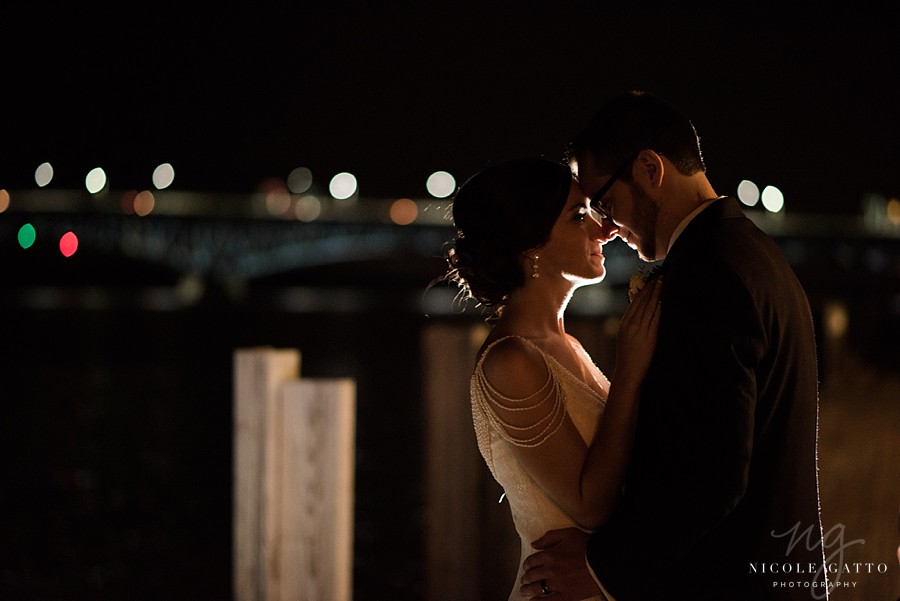 Want to see more of Karly and Brian's Sheraton at the Falls wedding photos?  Check out their slide show!  For iPhones or Mobile Devices CLICK HERE