Here are some of my favorite Pearl Street wedding  photos that were taken at Molly and Joe's winter wedding in Buffalo, New York.  Thank you both so much for allowing me the honor of documenting your wedding for you.  Marc and I are so happy that we got to know the both of you.  We wish you the very best and know great things are in store for you!
The Engagement
Joe and Molly's favorite season is Christmas time.  They made plans to go and cut down their own tree to decorate for their home.  Molly was pretty sure that Joe was going to propose at the tree farm, so she spent some extra time getting ready.  He didn't.
The next morning Joe woke up bright and early to start decorating their gorgeous new tree.  Molly groggily started helping.  As she was putting on the ornaments she spotted one that she didn't recognize.  She bent down to pick it up, and it read "Joe and Molly 11.30.14."  When she looked up at Joe, he was down on one knee and asked her to be his wife.
The Wedding
Joe and Molly's wedding was inspired by their deep love of the winter and holiday season.  They wanted people to experience the wonder of the season and celebrate their love.
The day started at the Embassy Suites in Buffalo, NY.  Molly and the girls were drinking Dom Perignon, in their monogramed shirts when I arrived.  The girls got dressed in their beautiful deep cranberry gowns, while Molly was being dressed by her mother and bridesmaid Amber.  After Molly's first look with her bridesmaids, they headed off to St Stephens Church.
After their church ceremony we went to canal side for their wedding photos.  Magically enough, Lloyds Taco truck was there, so the guys broke off for a snack.  While the boys were eating delicious tacos, the girls had their portraits taken.
The bridal party headed over to Pearl Street, to meet with the rest of the guest at the reception.  The feel of their reception is just how Molly planned it.  Everything sparkled, from the beautiful twinkle lights against the exposed brick to the glasses of champagne.  Its a warm beautiful atmosphere with everyone there to celebrate and dance the night away Molly and Joe.
Don't forget to check out their wedding day slide show at the end!
Awesome Wedding Vendors
Makeup:  The Makeup Parlour
Hair: Jen at Halo Salon
Florist:  South End Florals
Bakery: Sweet Beginnings Bakery
Hotel: Embassy Suites 
ceremony:  St. Stephens Church, Grand Island
Reception:  Pearl Street 
Photographer: Nicole Gatto Photography
Pearl Street wedding photos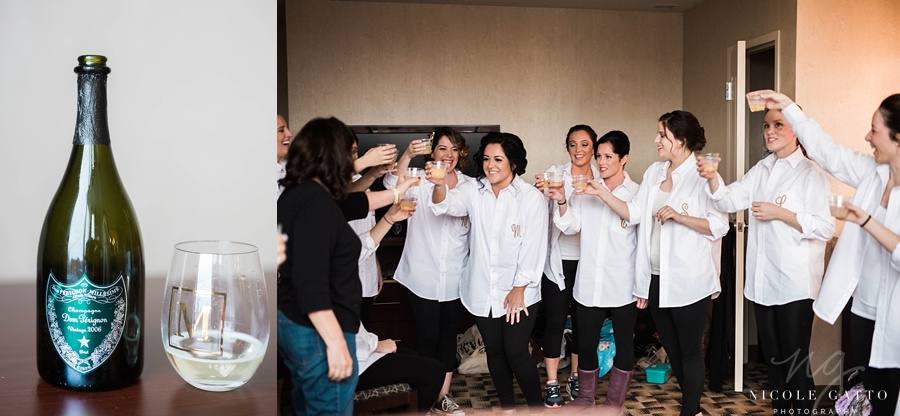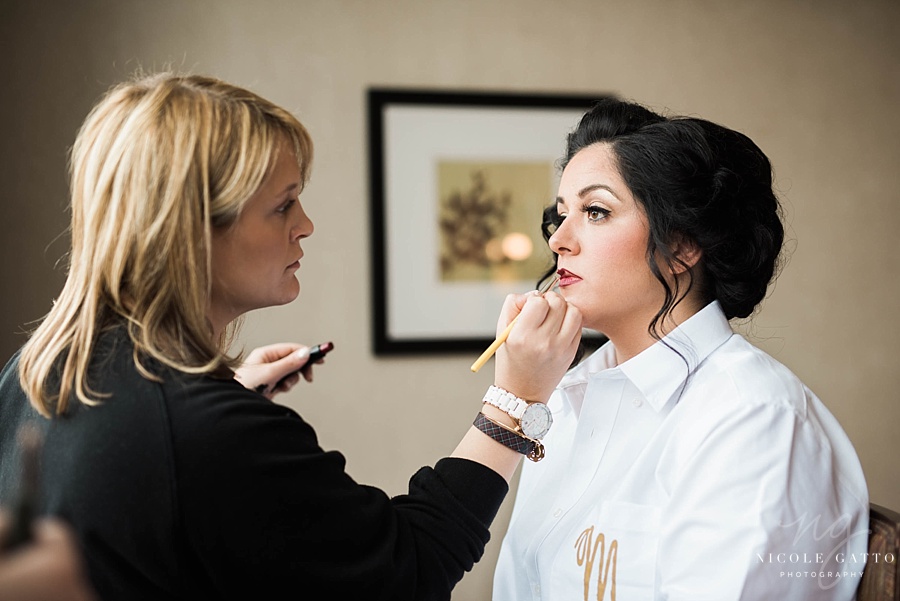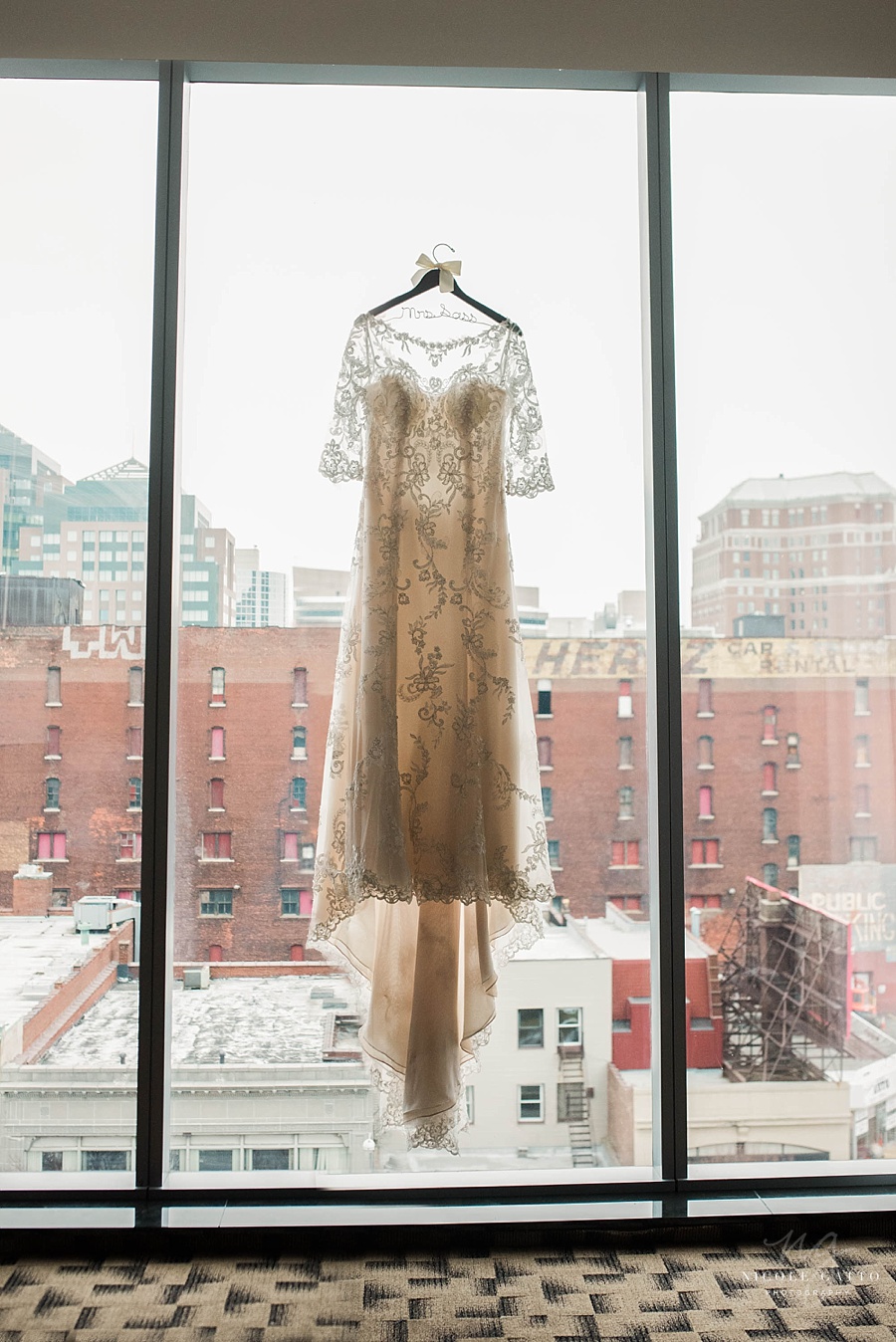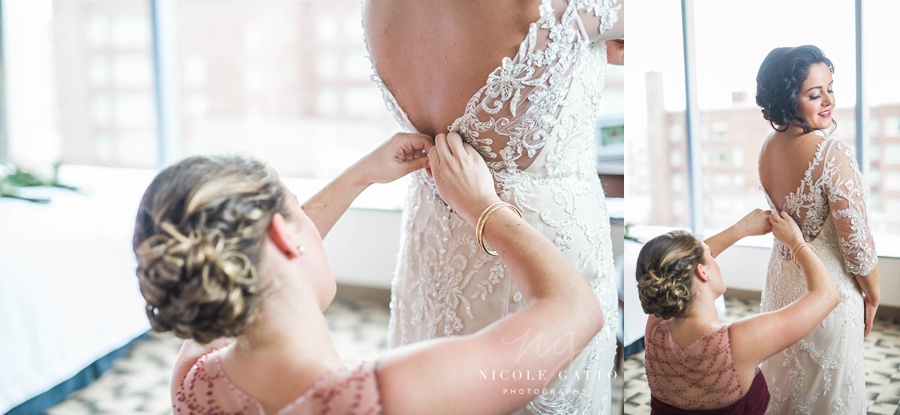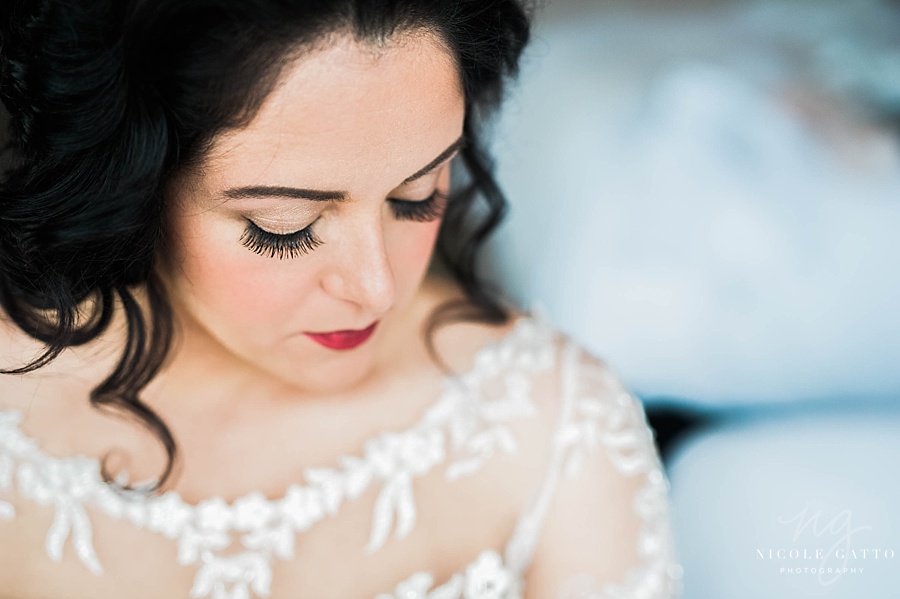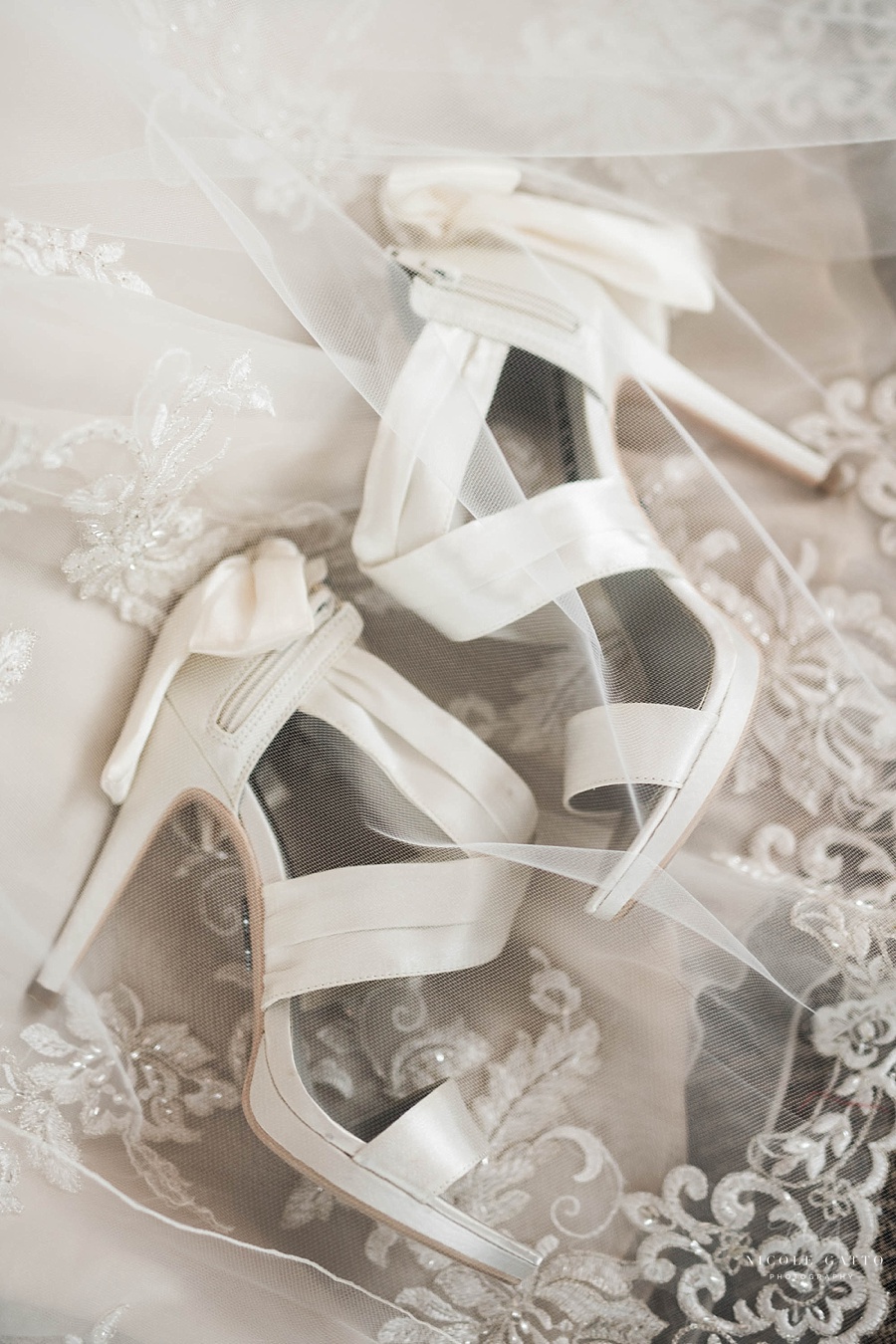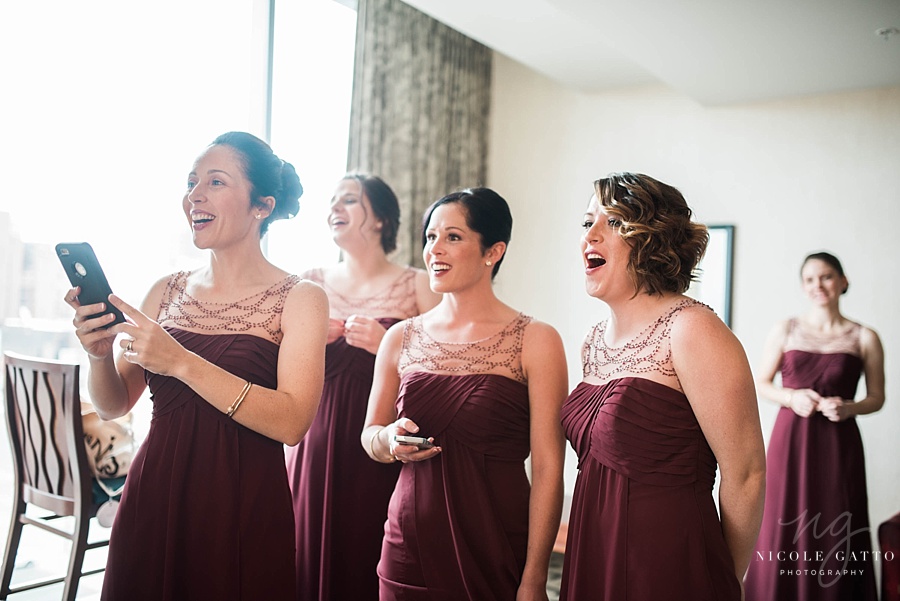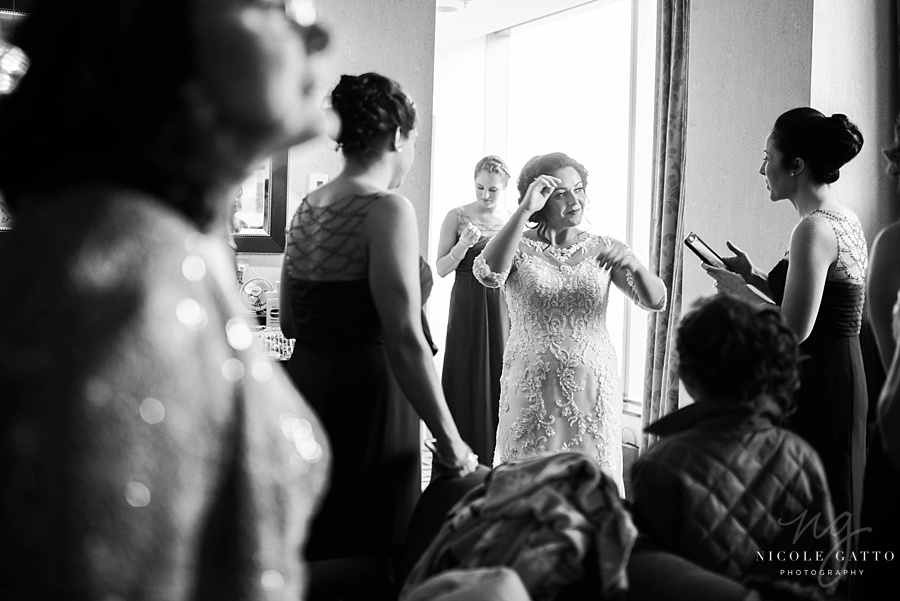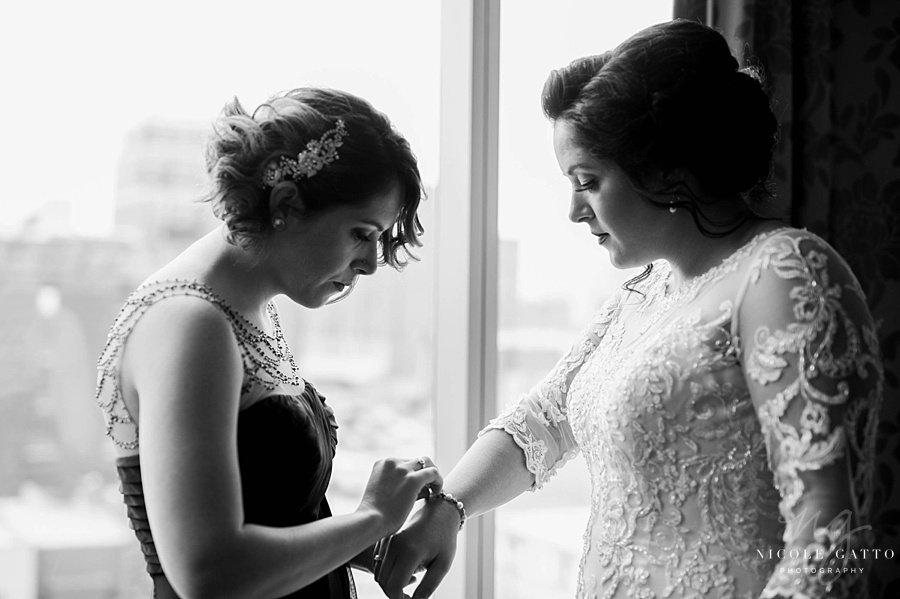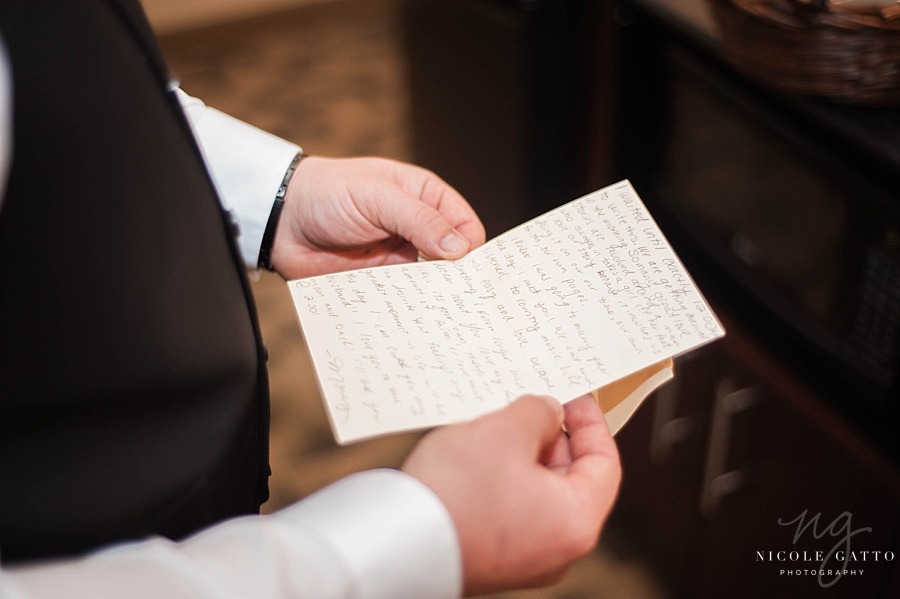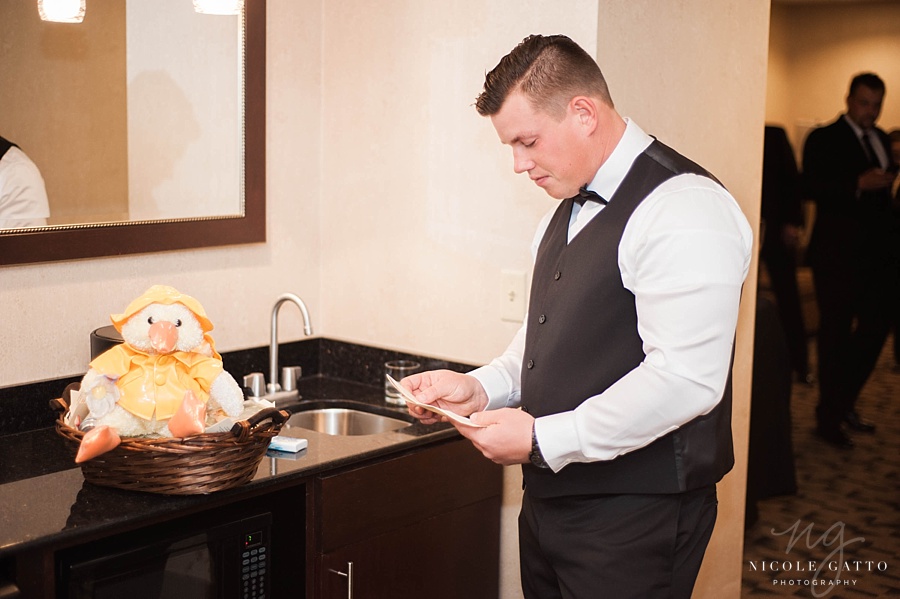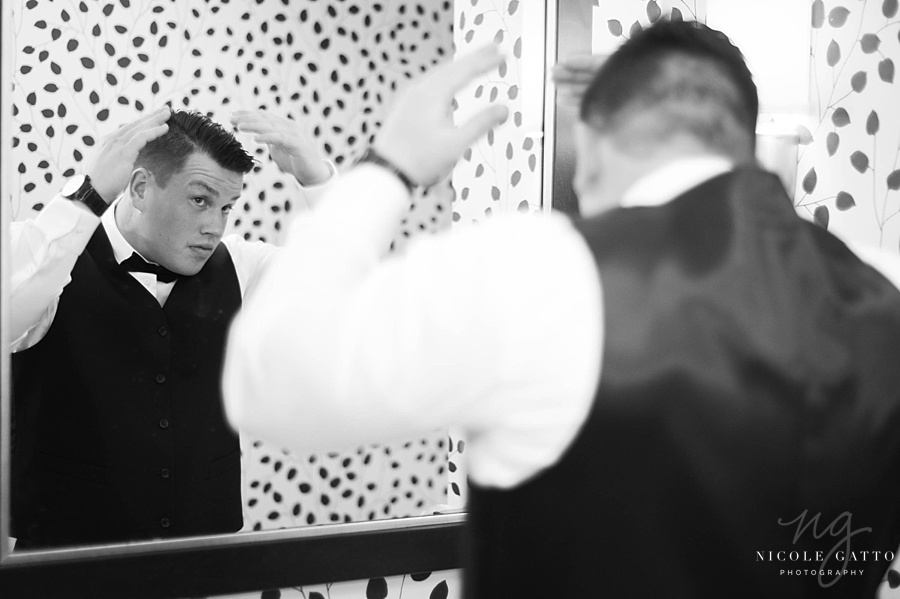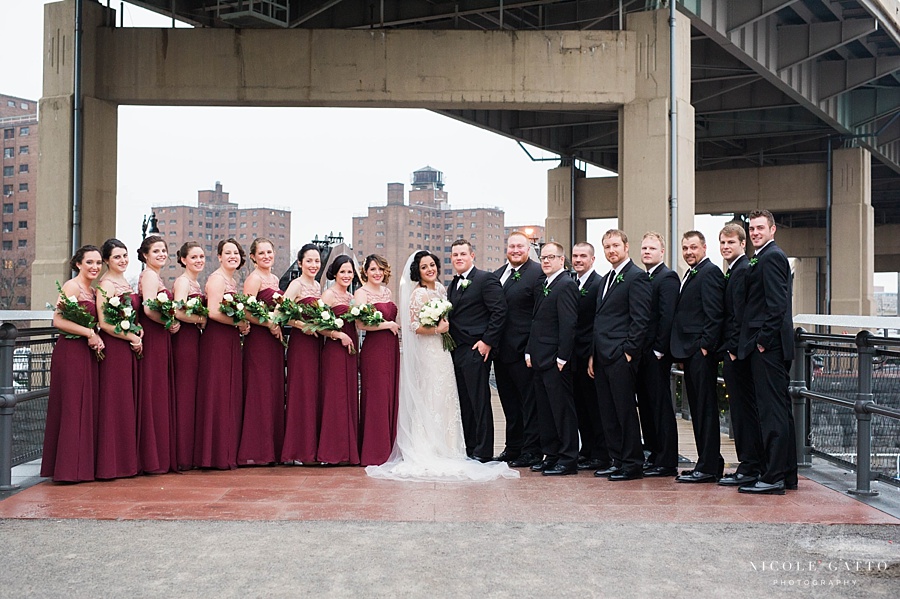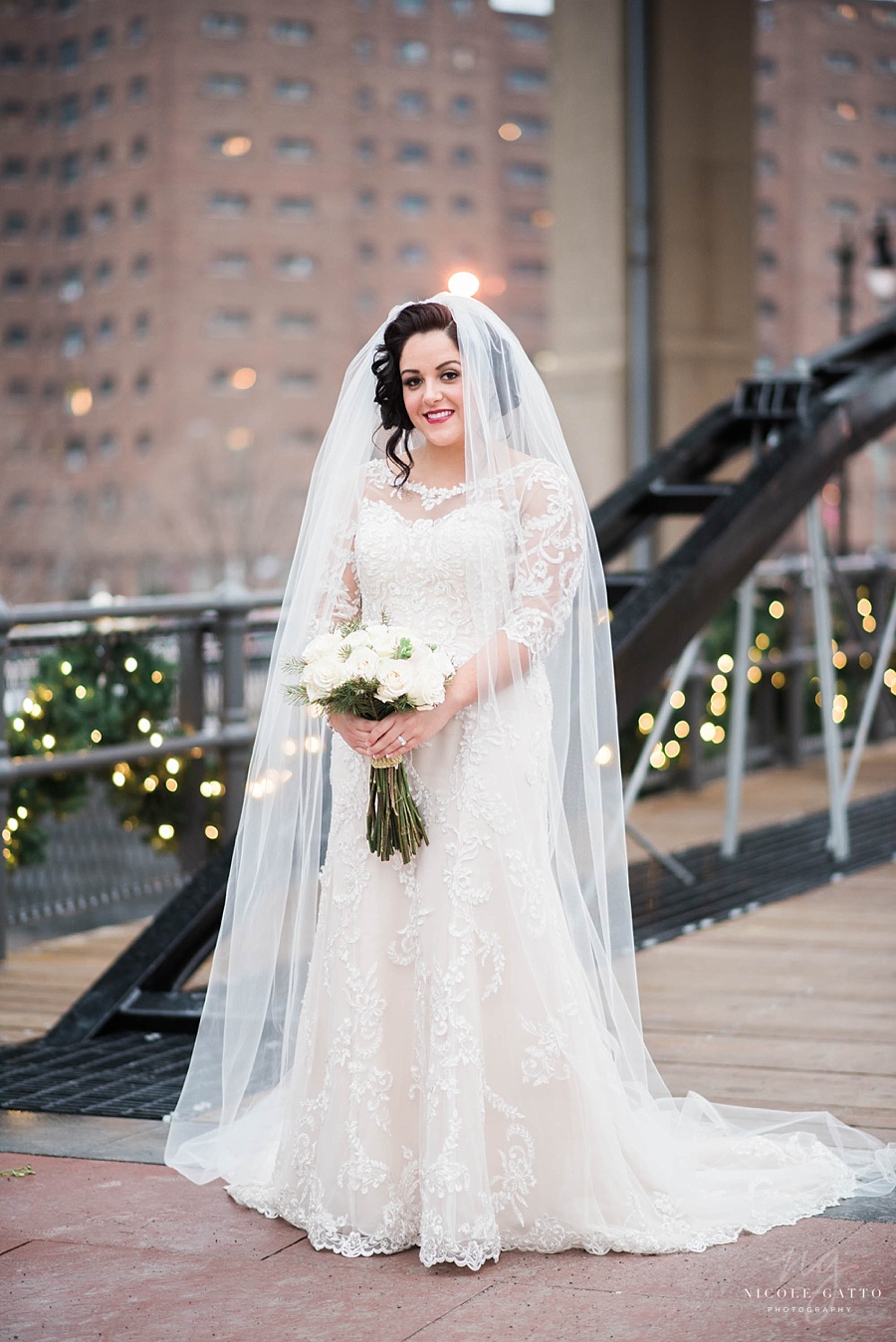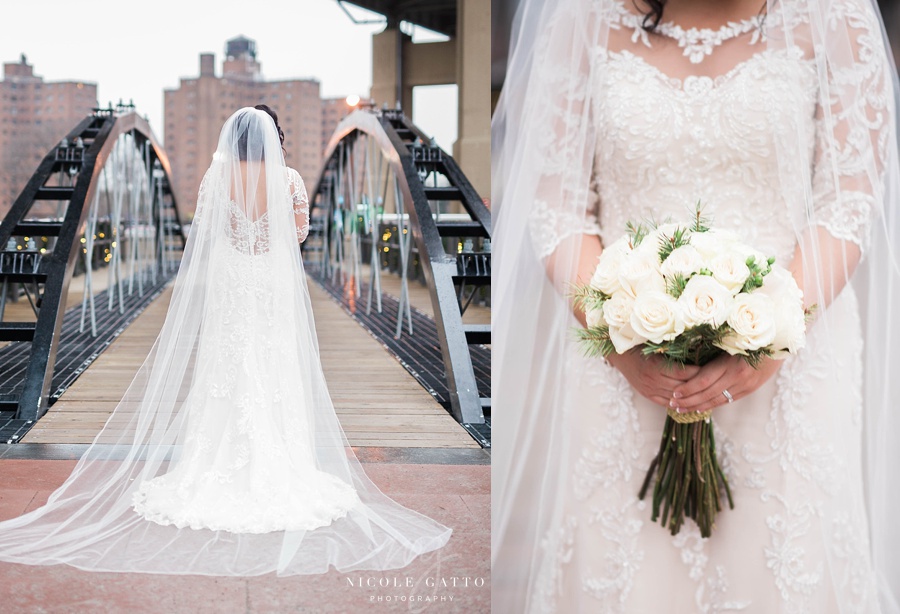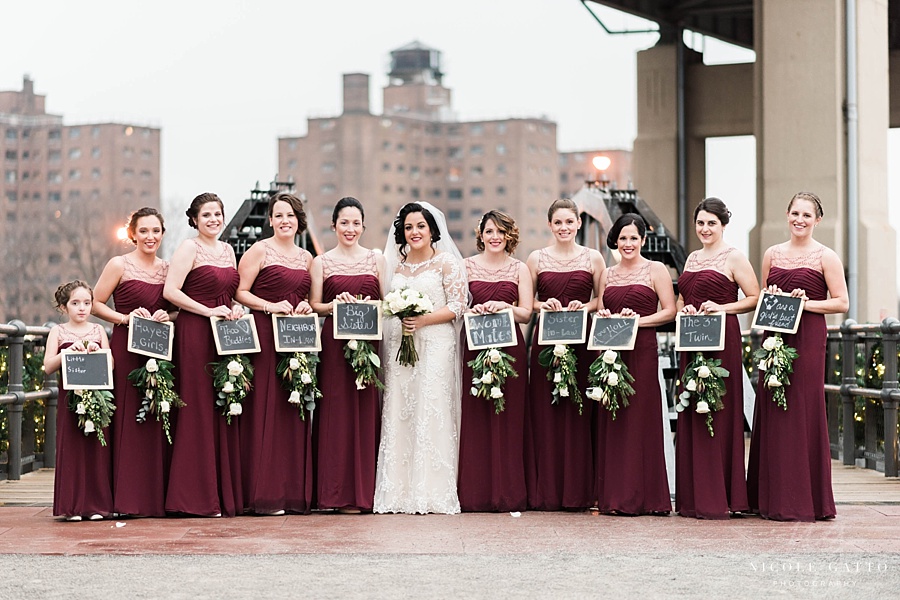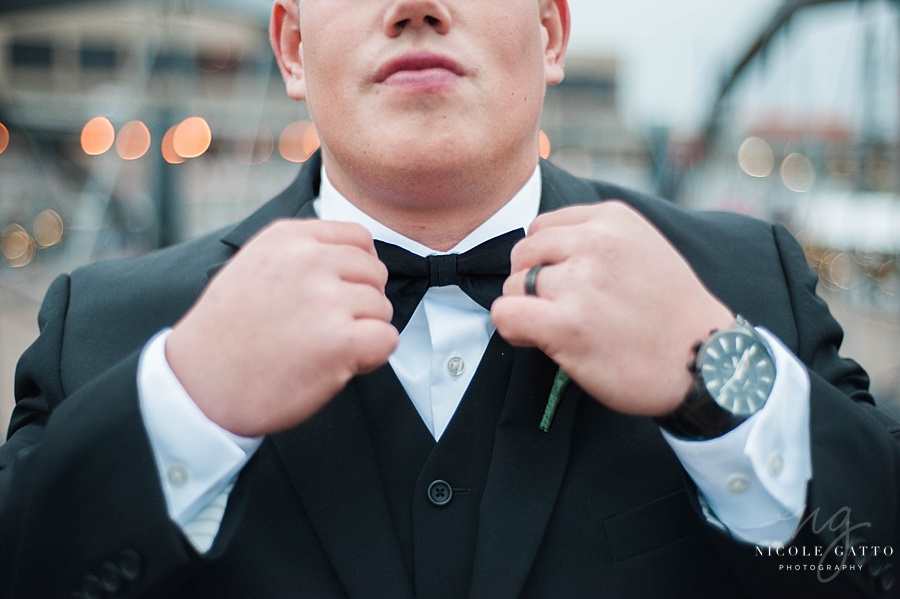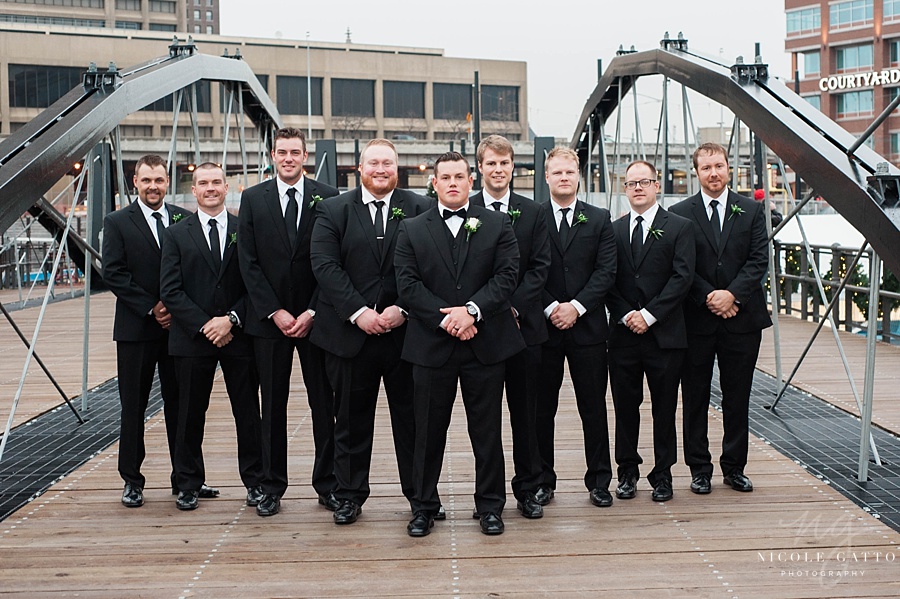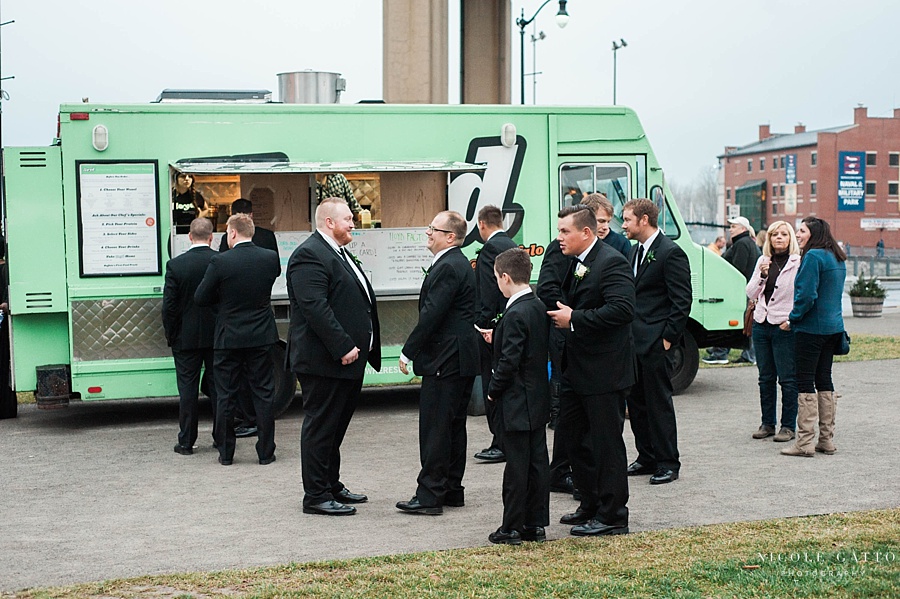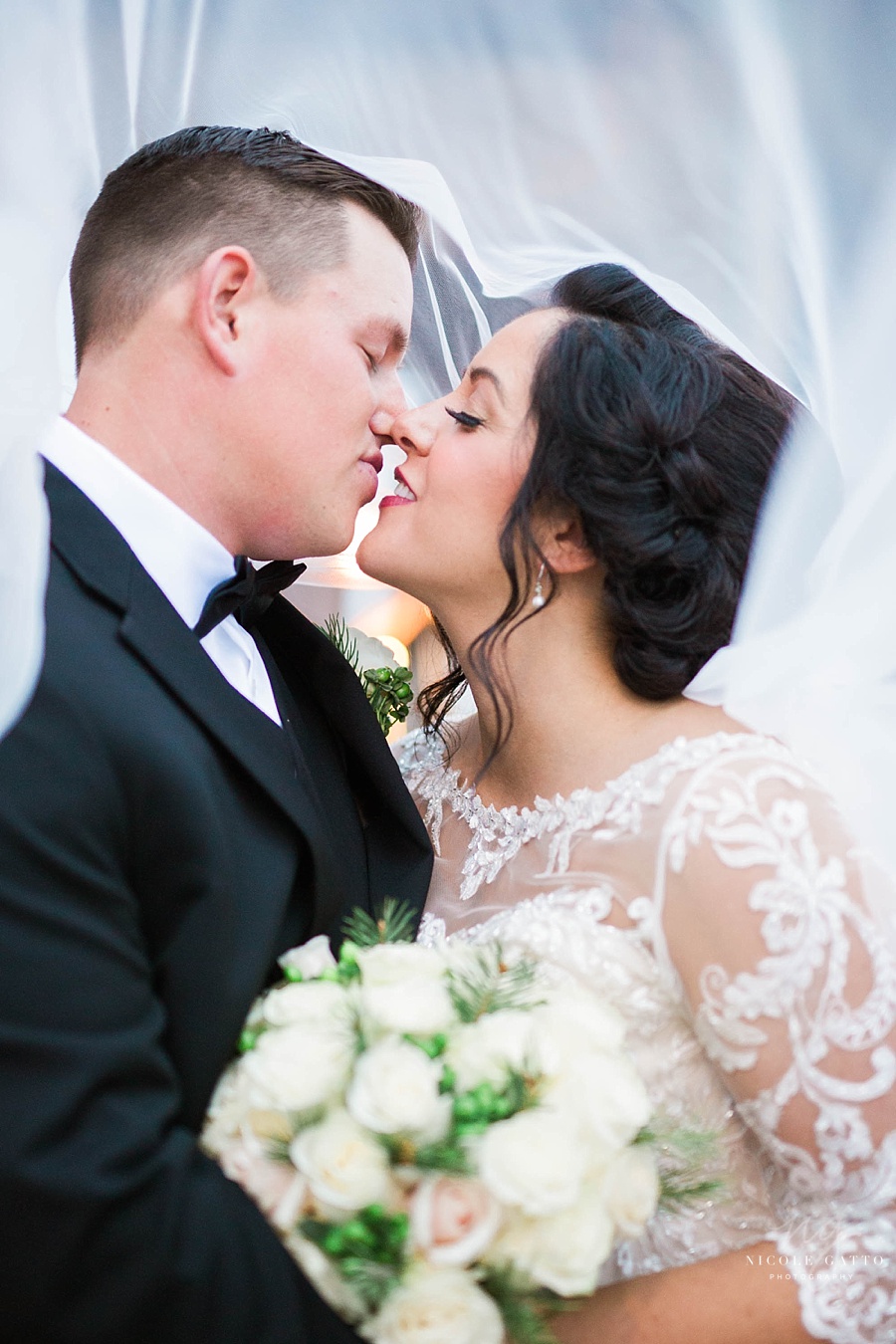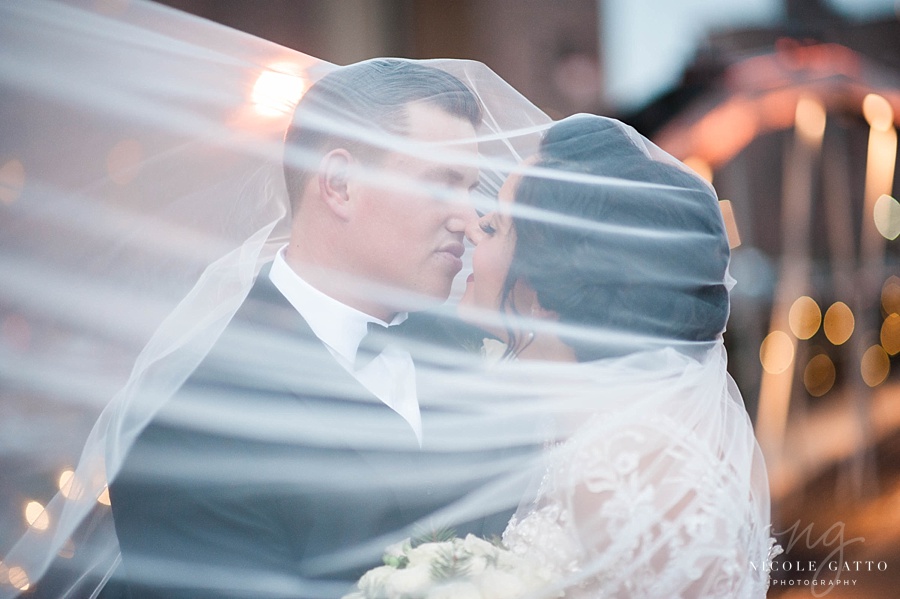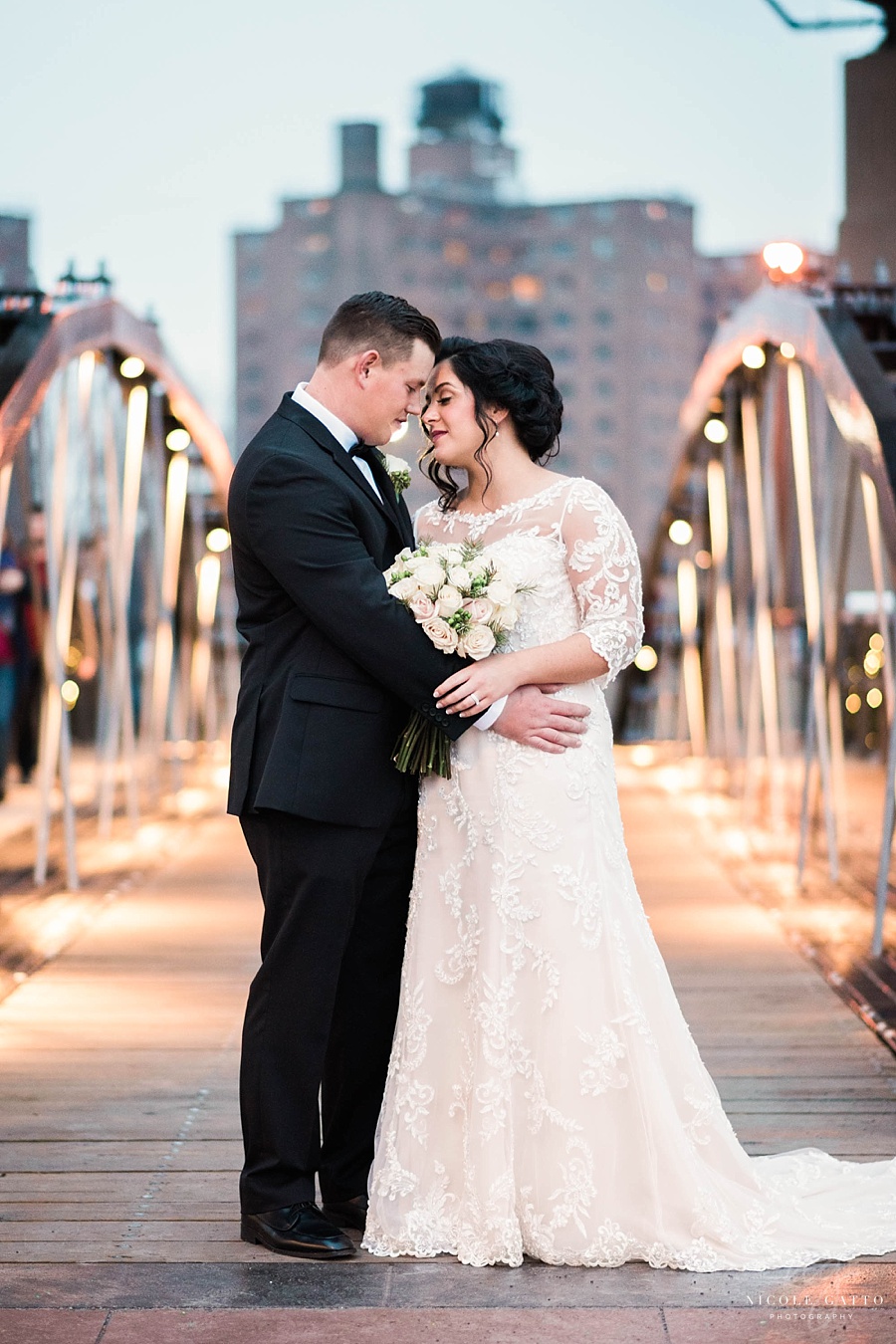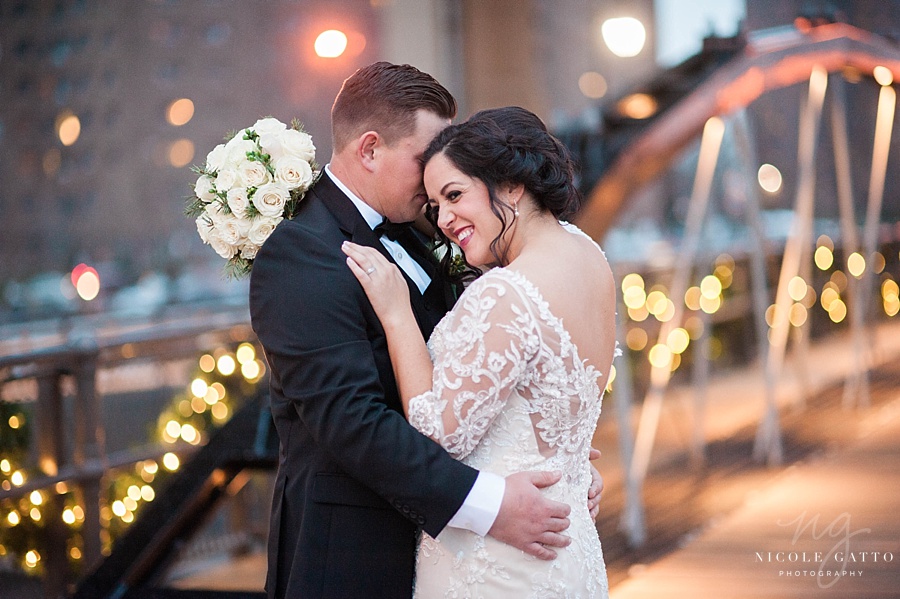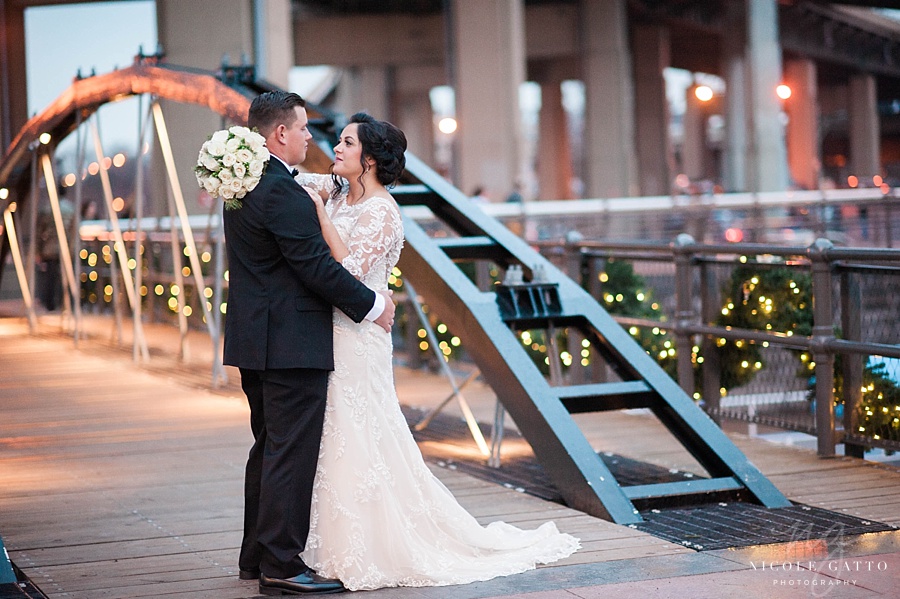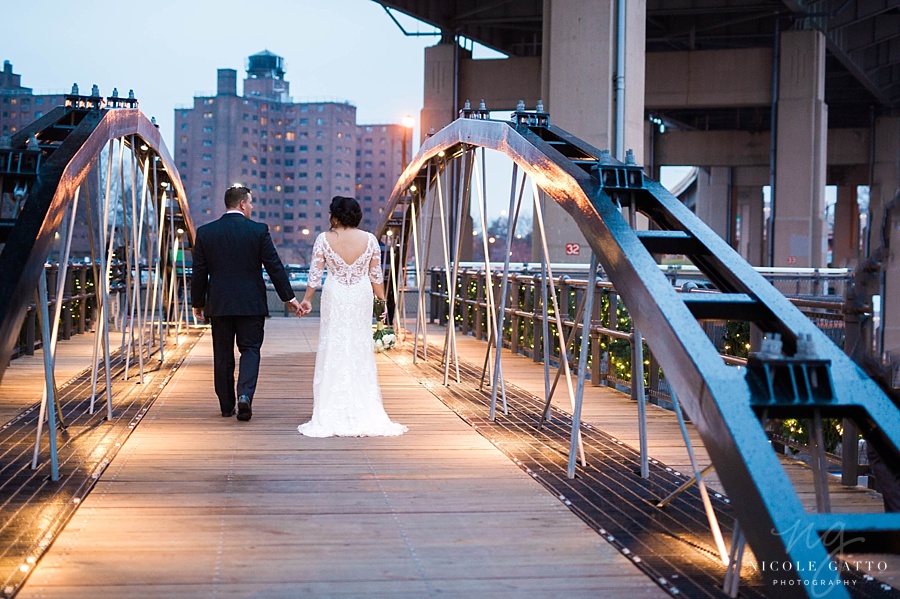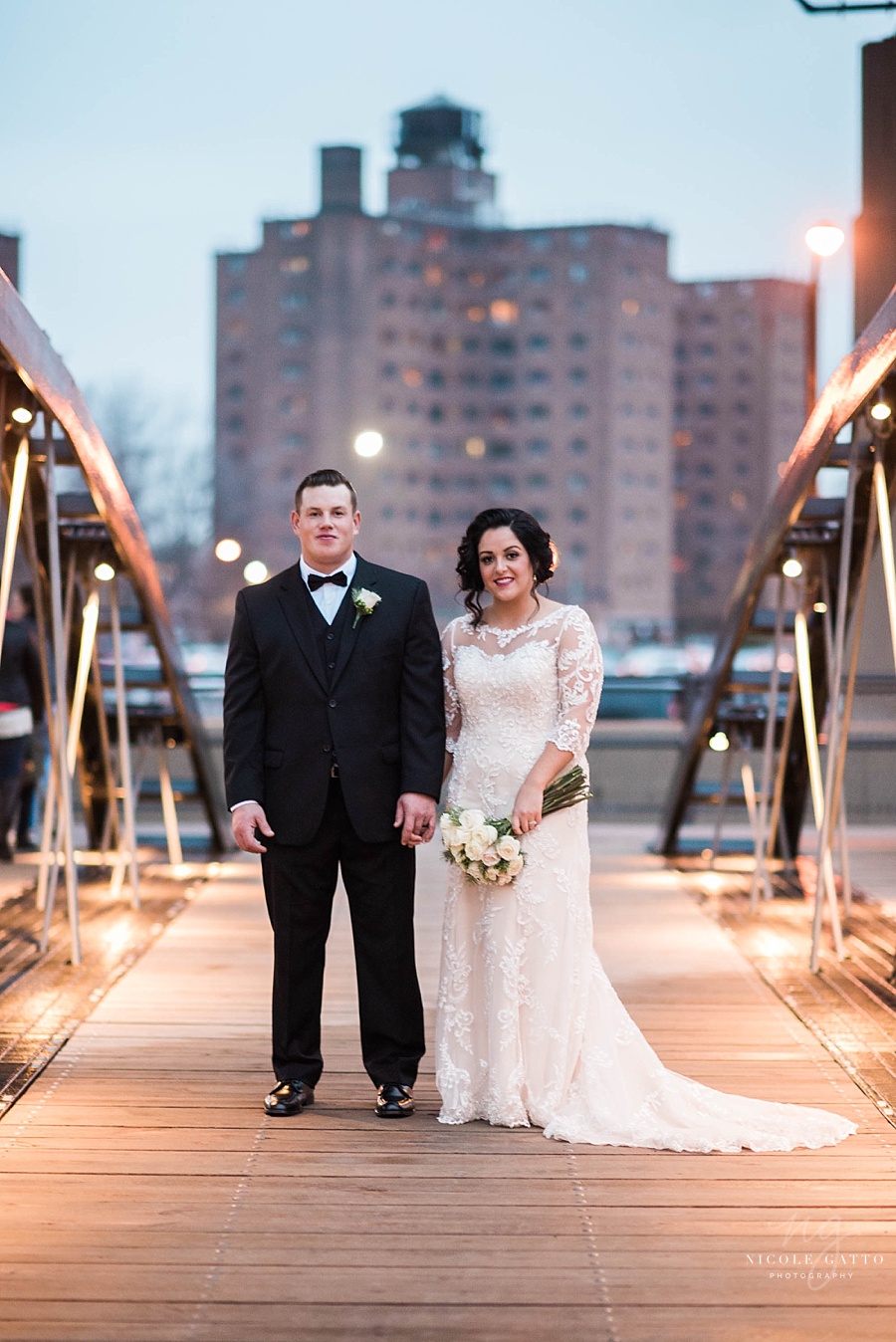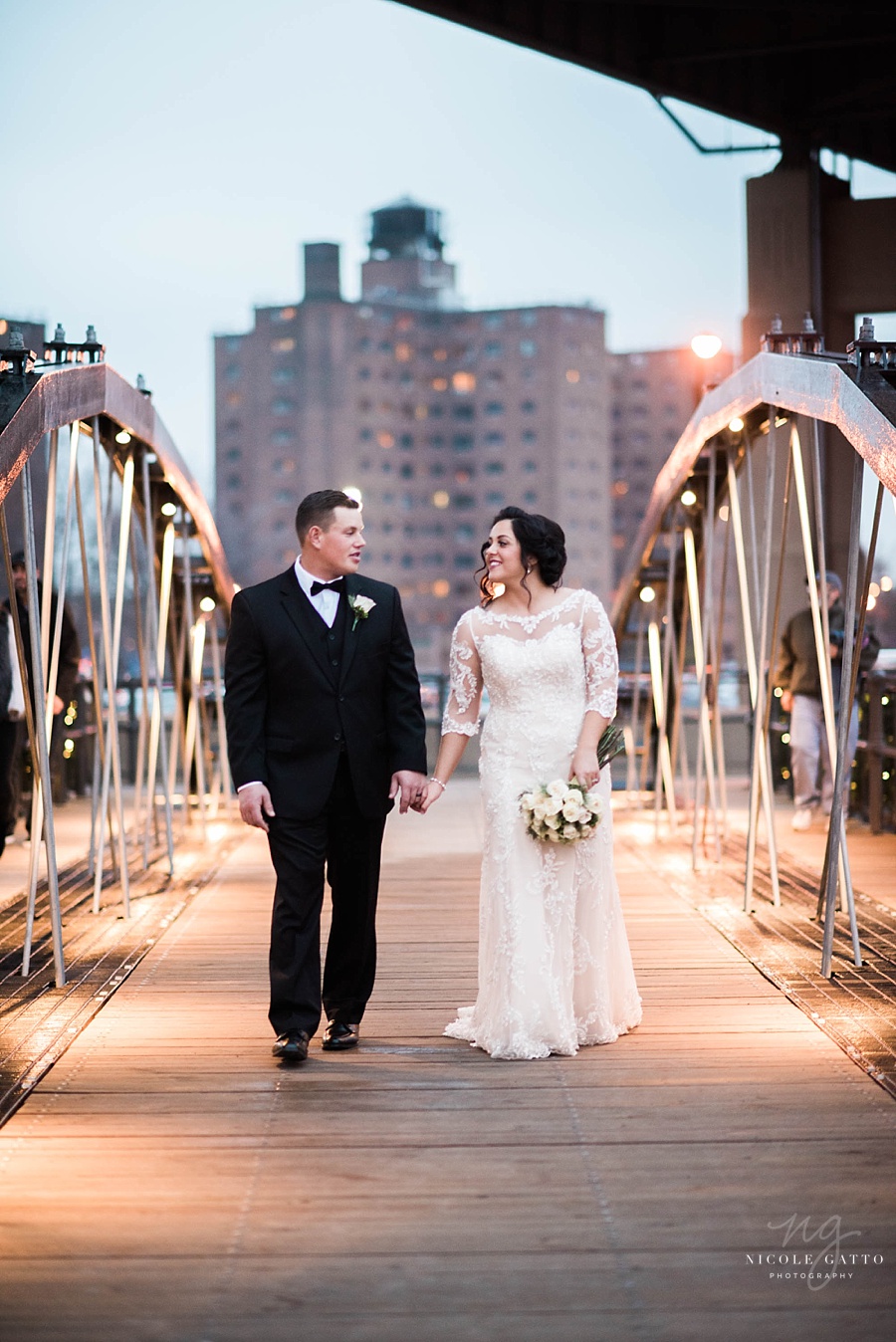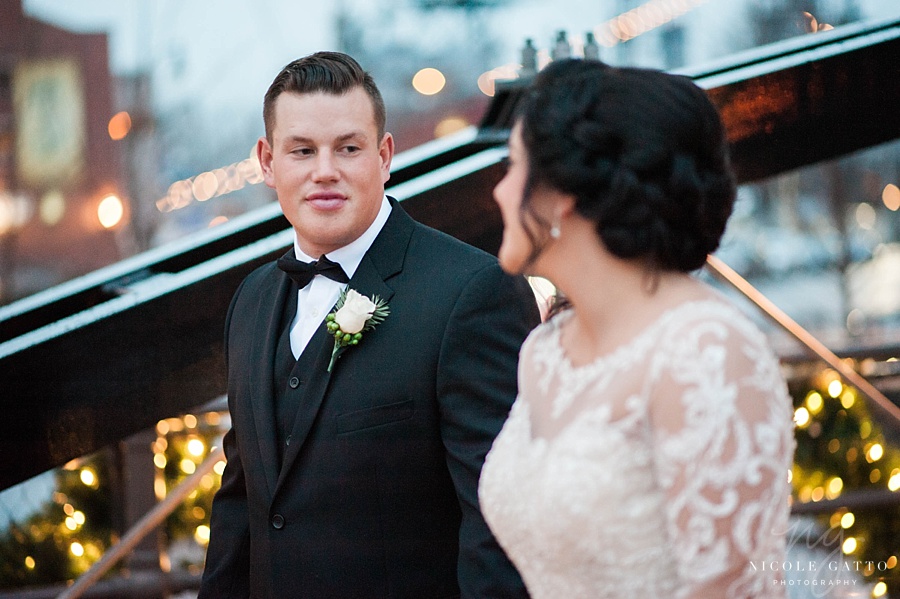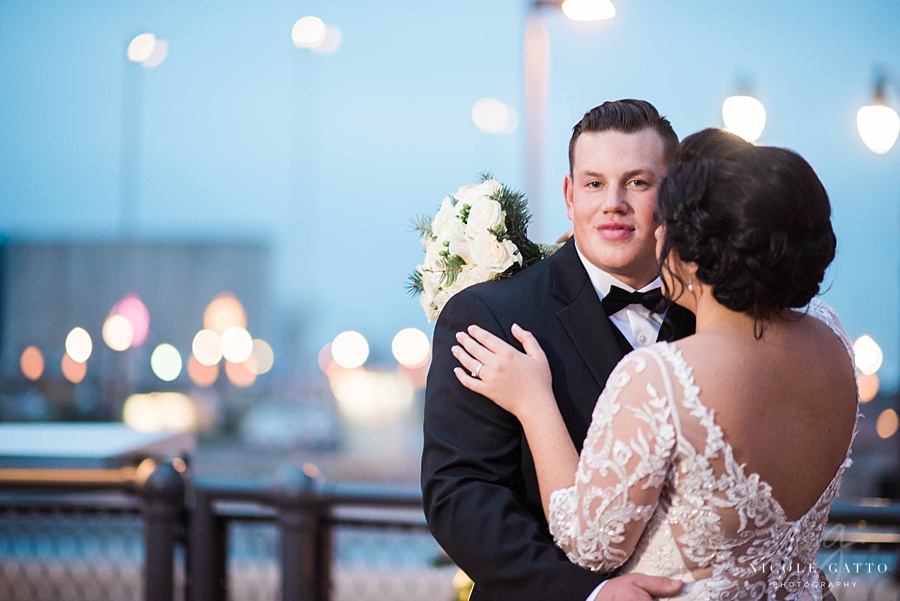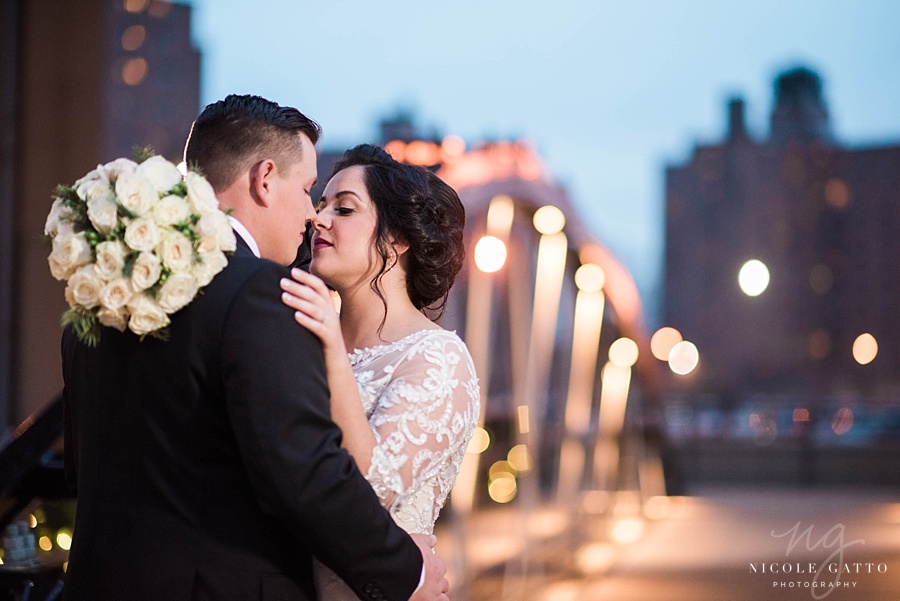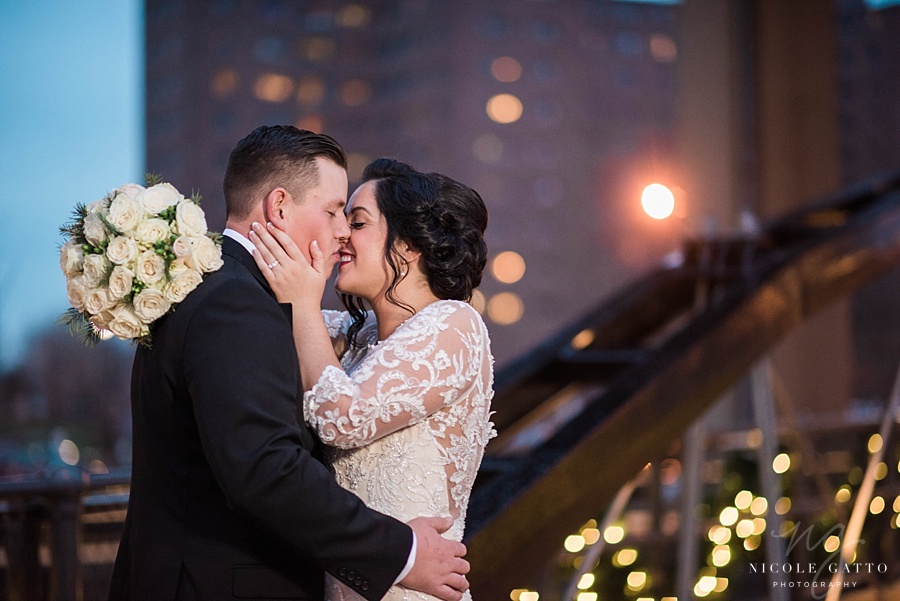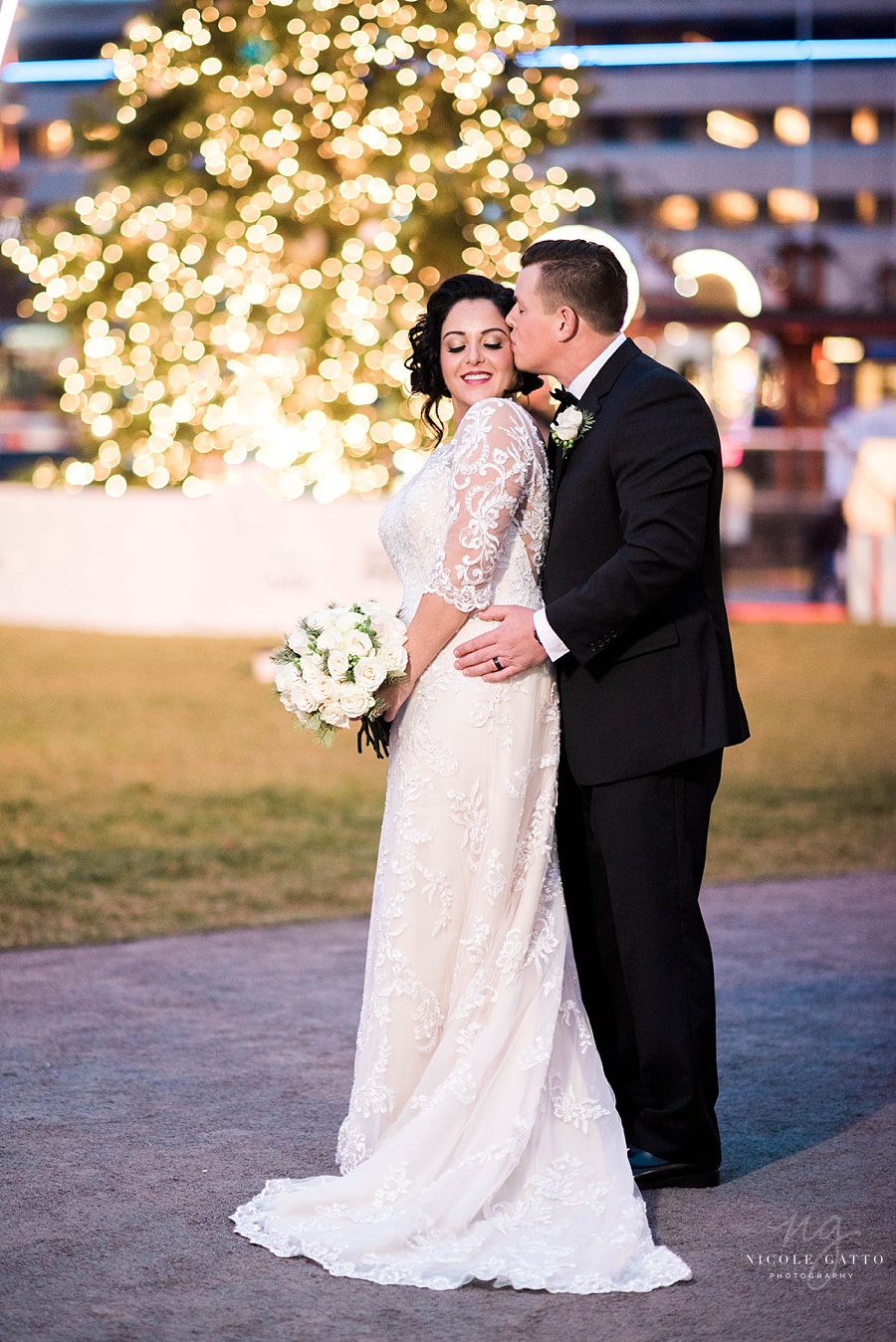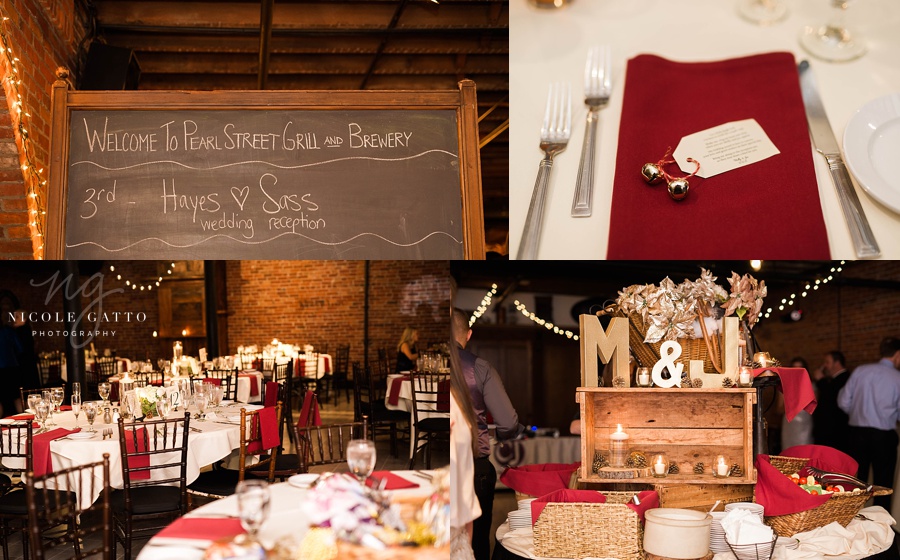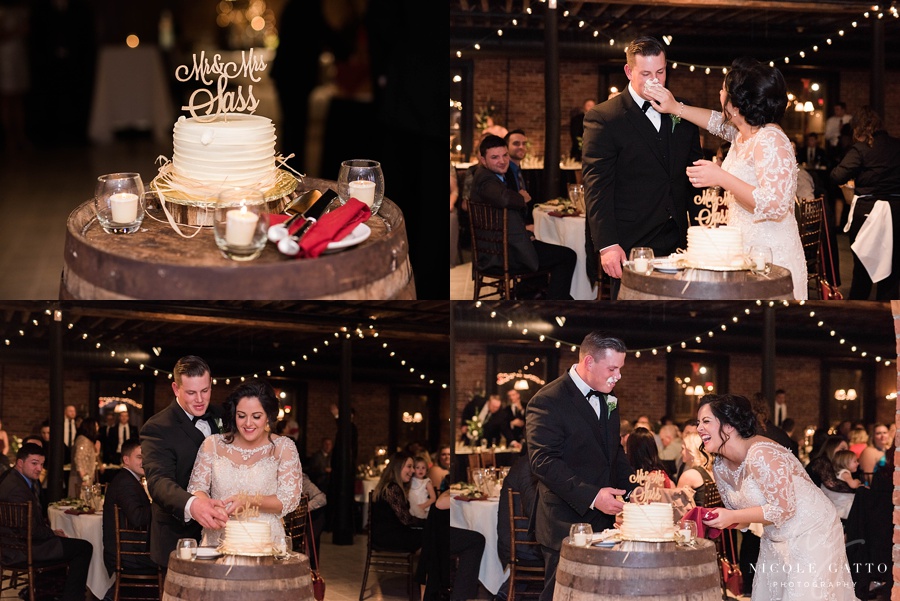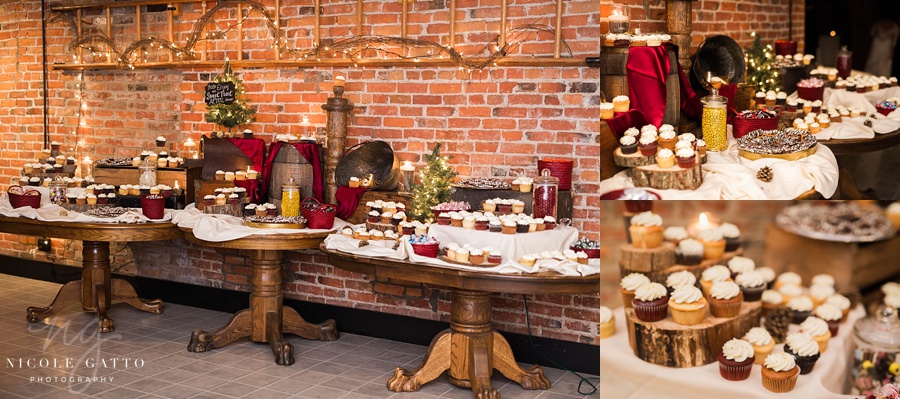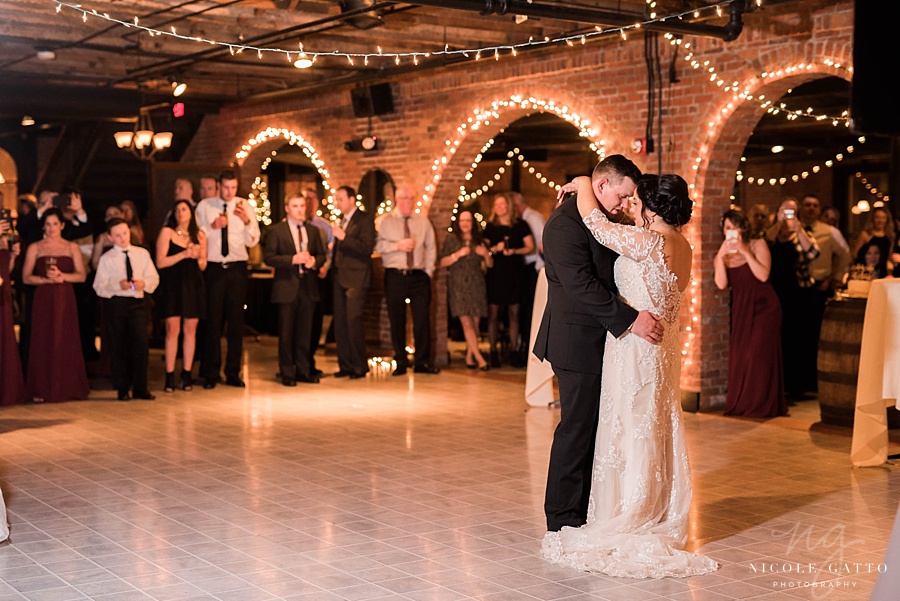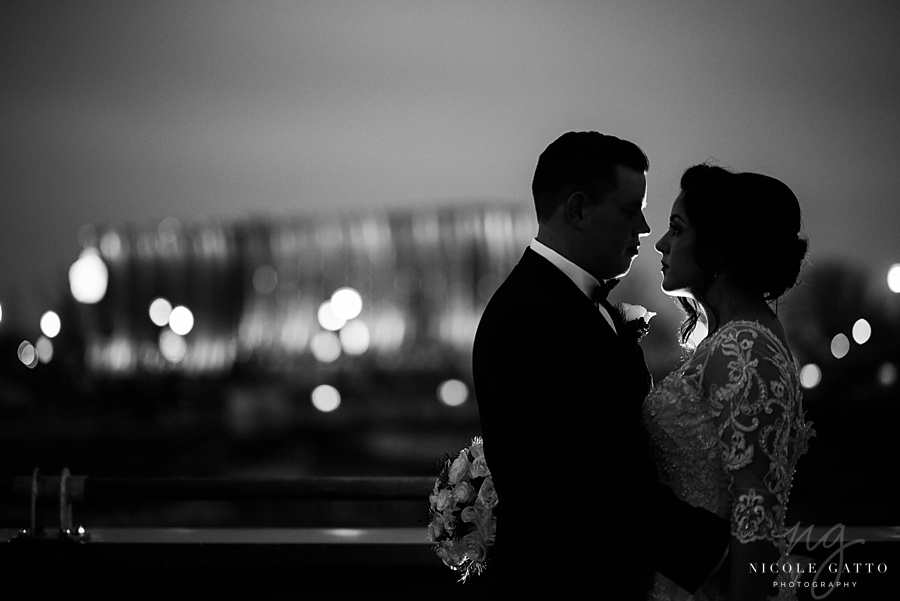 Want to see more of Molly and Joe's Pearl Street wedding photos?  Check out their slide show!  For iPhones or Mobile Devices CLICK HERE