I am so excited to share a few of my favorite Foundry wedding photos from Bethany and Ryan's day!  It was such a pleasure getting to the both of you, from your engagement session, up to your wedding day.  Marc and I wish you both the best and a very happy marriage.
The Wedding Day
It was a sunny breezy day, the type of day that every summer bride wishes for.  Their wedding day started at the historical Foundry Suites.  Inside the bridal suite Bethany's bridesmaids are relaxing and singing along to Mariah Carey as Sarah puts the finishing touches on Bethany's Hair and makeup.
Bethany's Mom helped her into her beautiful Justin Alexander gown.  Then they headed downstairs to the courtyard to do an emotional first look with Bethany and her father.  The girls quickly headed back upstairs to sip on champagne as the guys headed downstairs to start greeting guests for the ceremony.
After the ceremony has finished we all drive downtown to Niagara Square to take formal portraits.  We quickly headed back to the Foundry, where the reception kicks off with toasts from the maid of honor, and best man.  Shortly after dinner the music starts and the fun and dancing to celebrate the marriage of these two wonderful people begins.
Their Amazing Wedding Vendors
Hair & Makeup: Ashley Sopar at Excuria Spa 
Florist: Country Crossroads of Marilla
Bakery: Sweet Pea Bakery 
Reception:  The Foundry 
Band: Breakaway
Dress: Stella's Bridal Boutique
Photographer: Nicole Gatto Photography
Bethany & Ryans Foundry Wedding Photos (don't forget to watch their slideshow at the end!)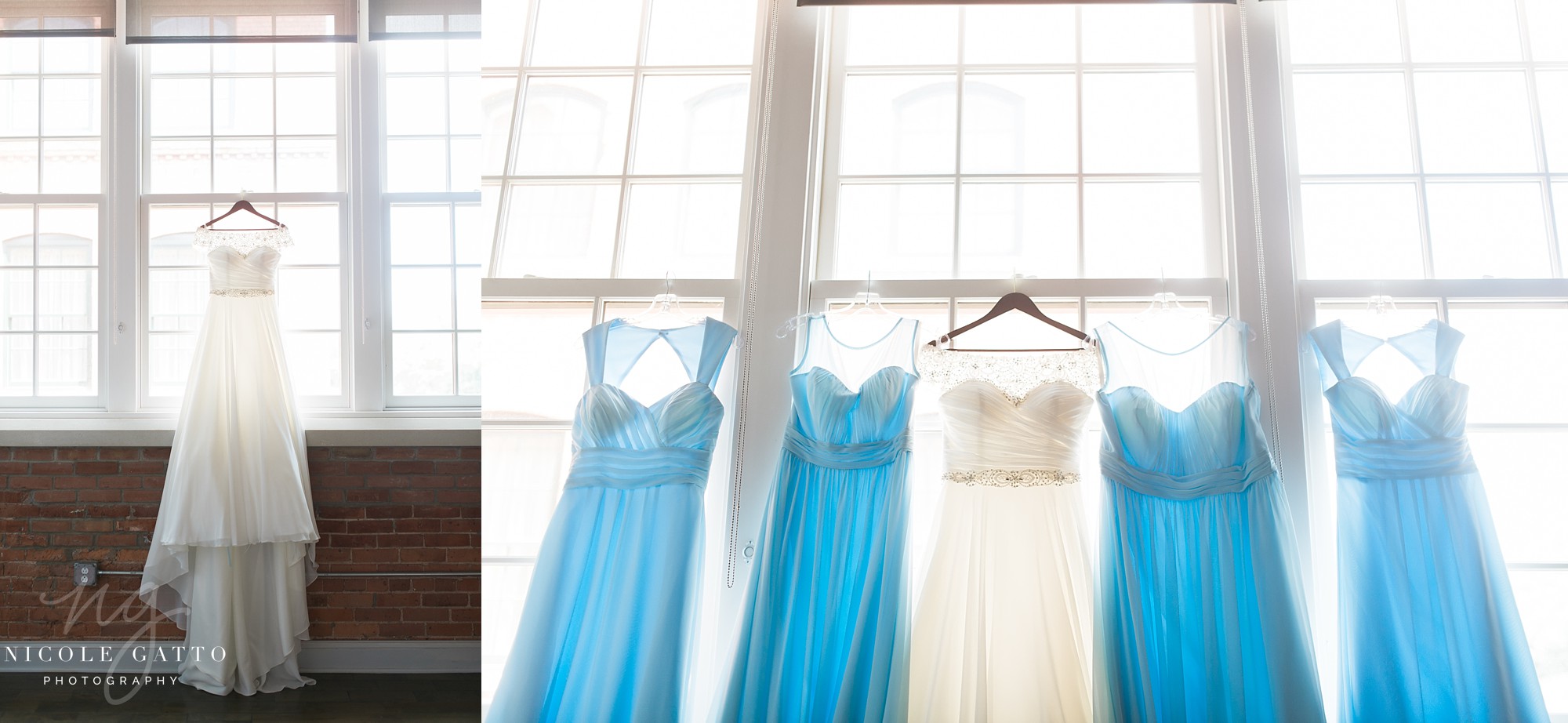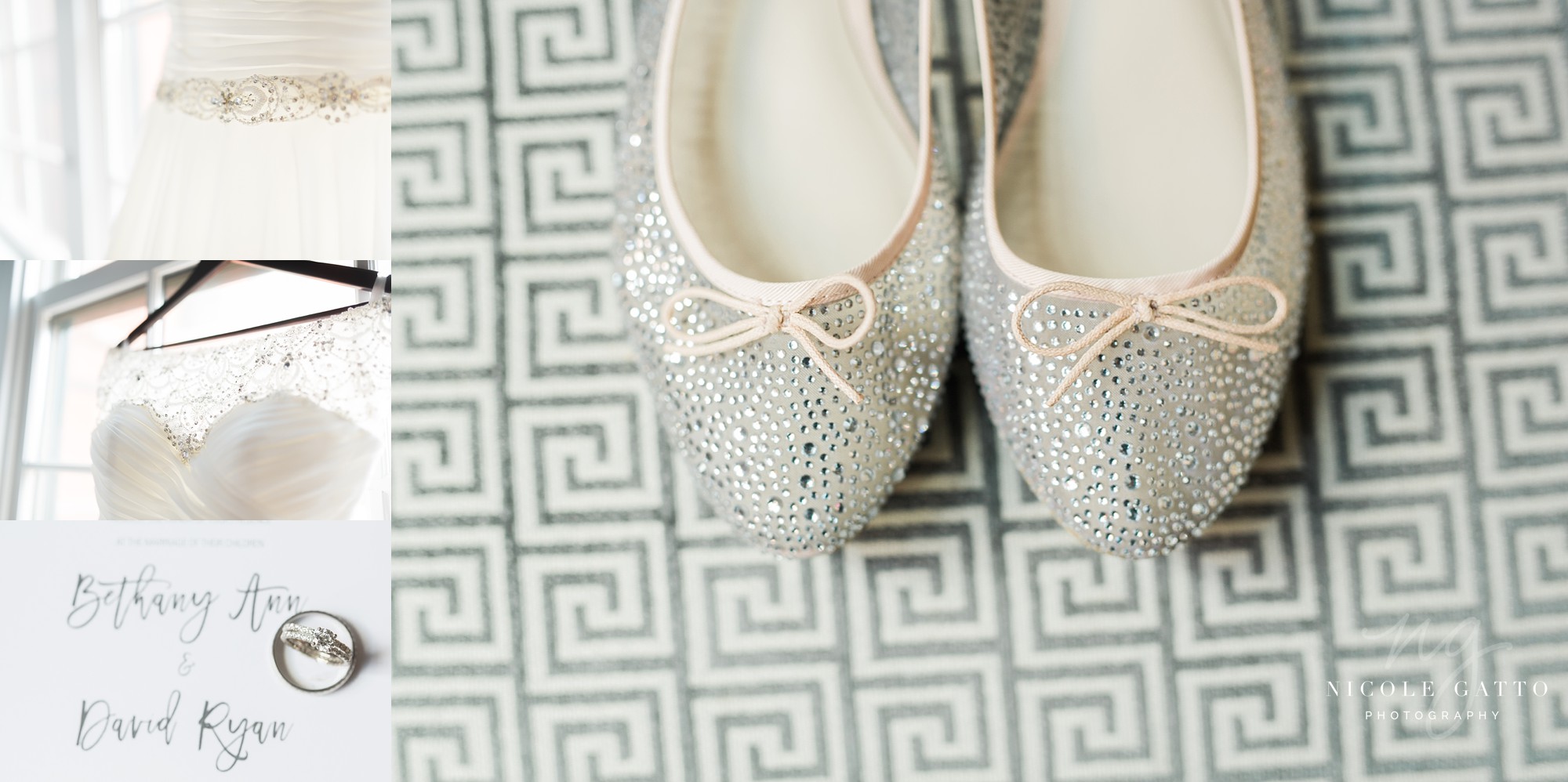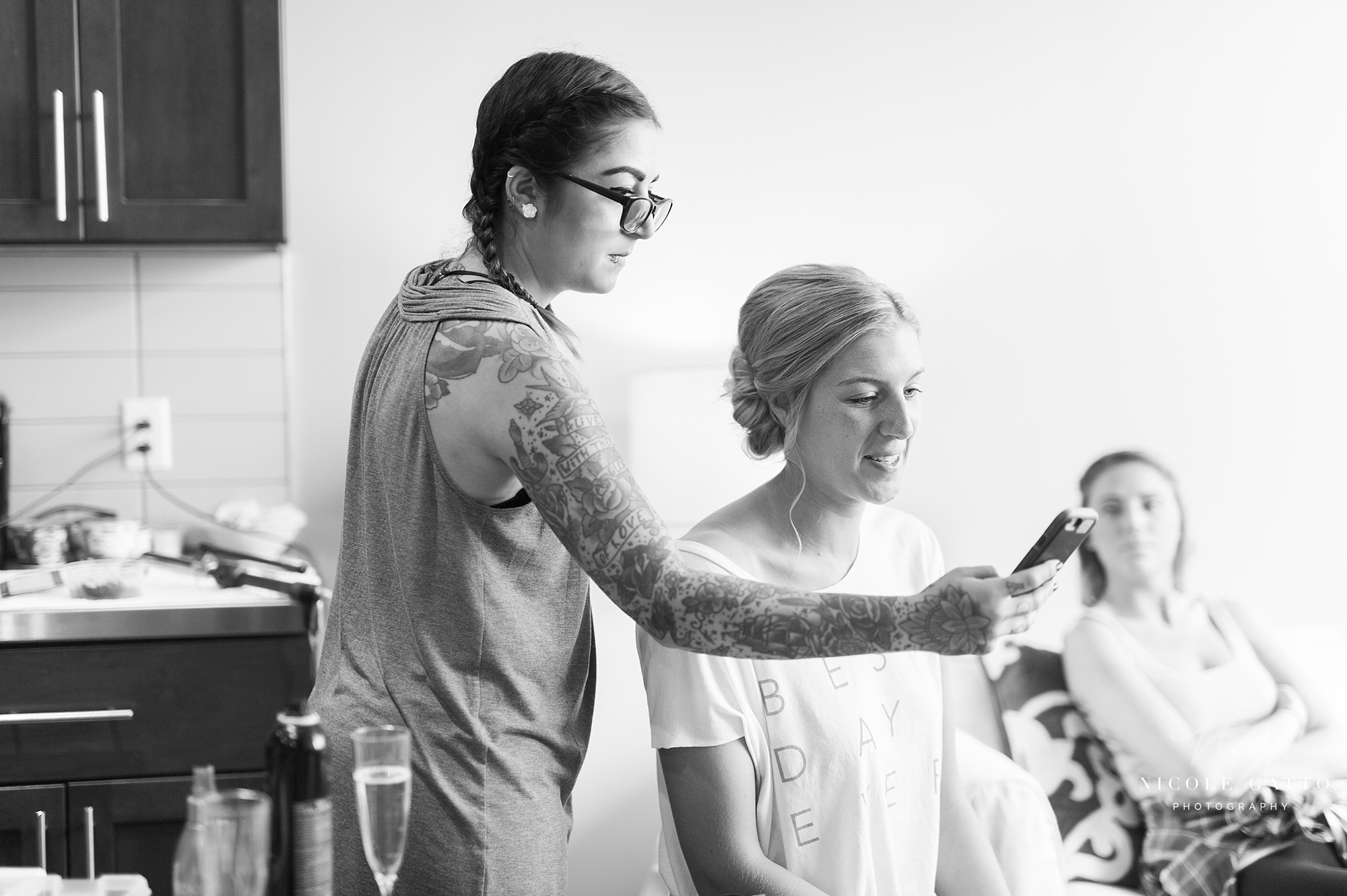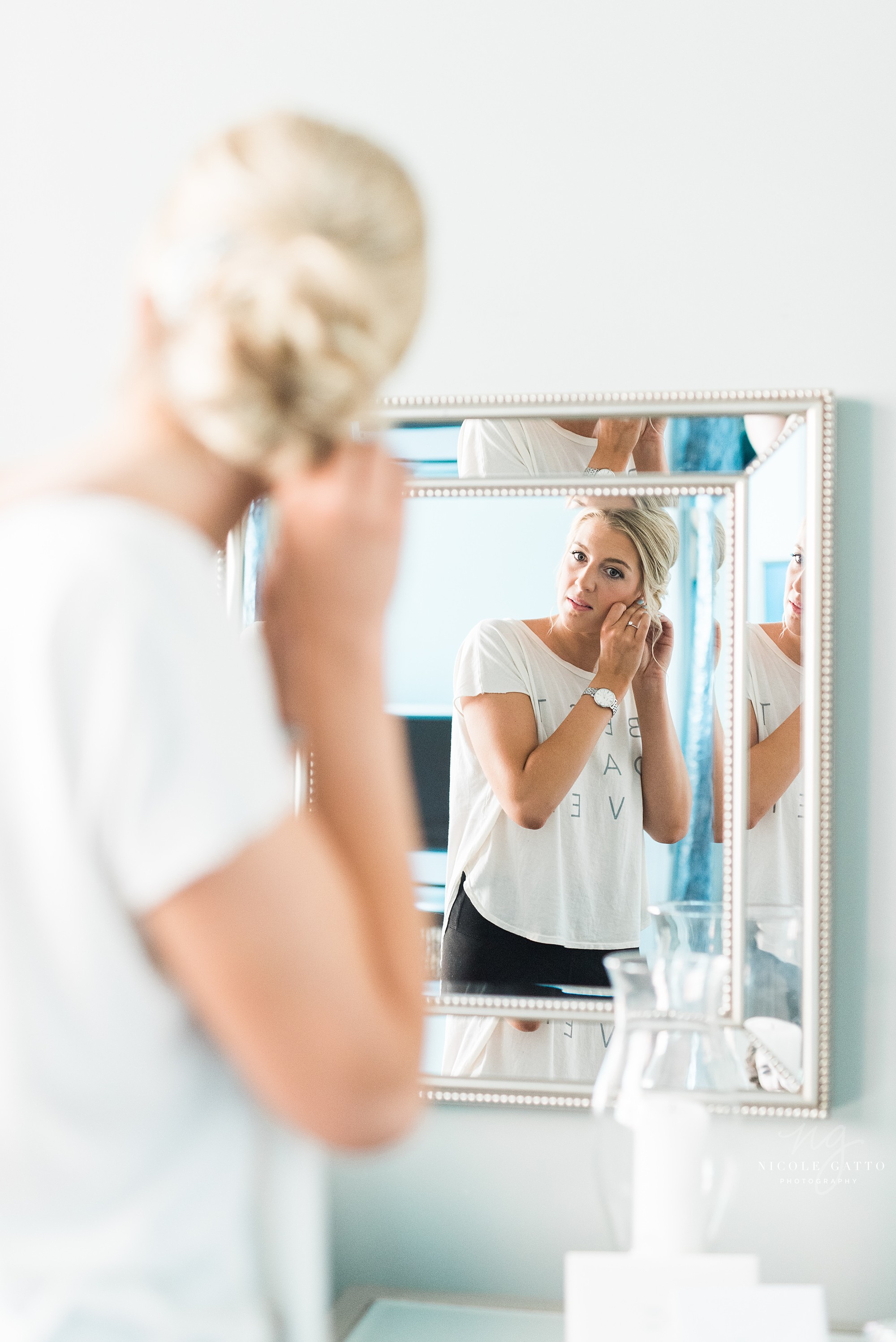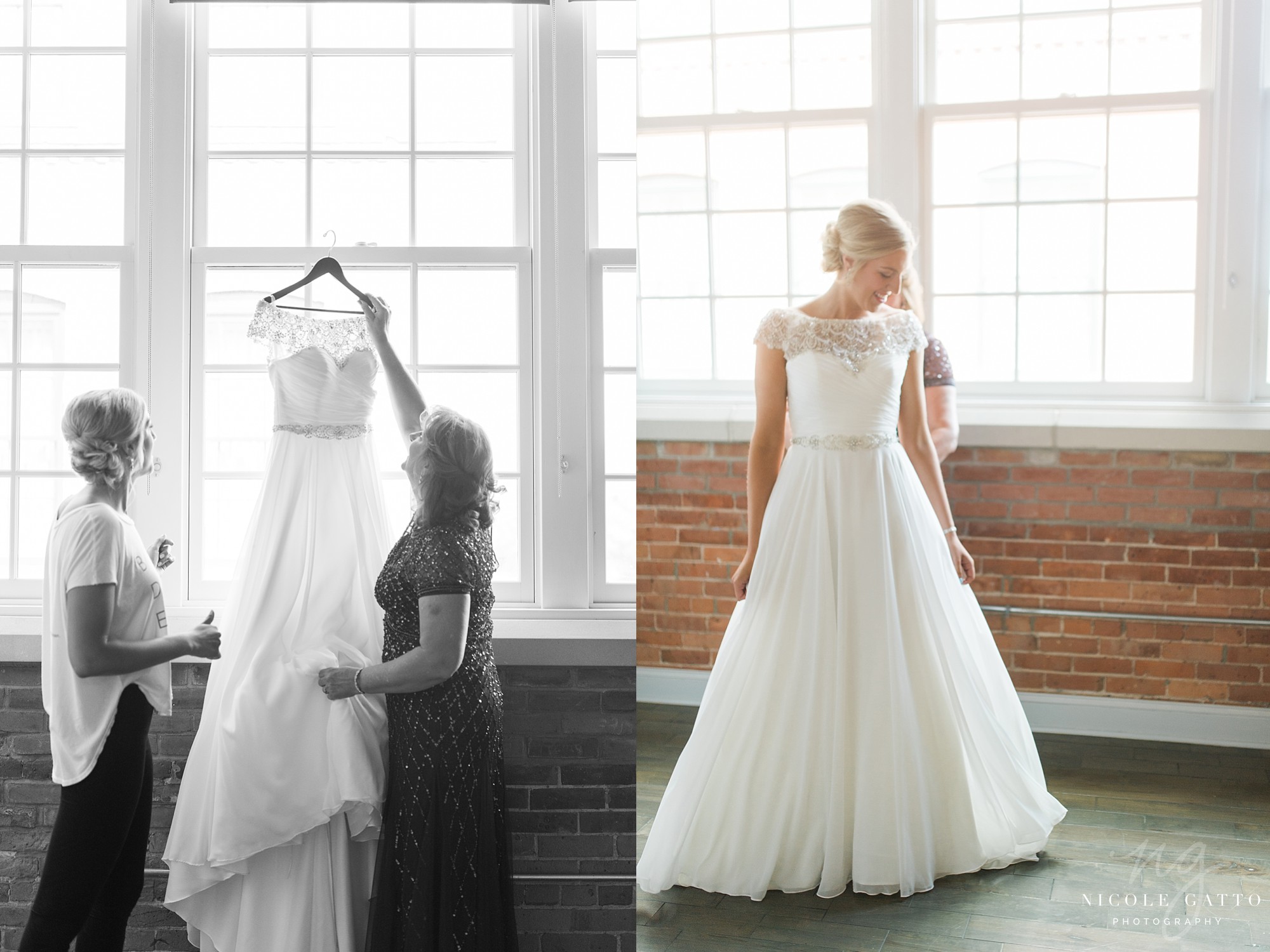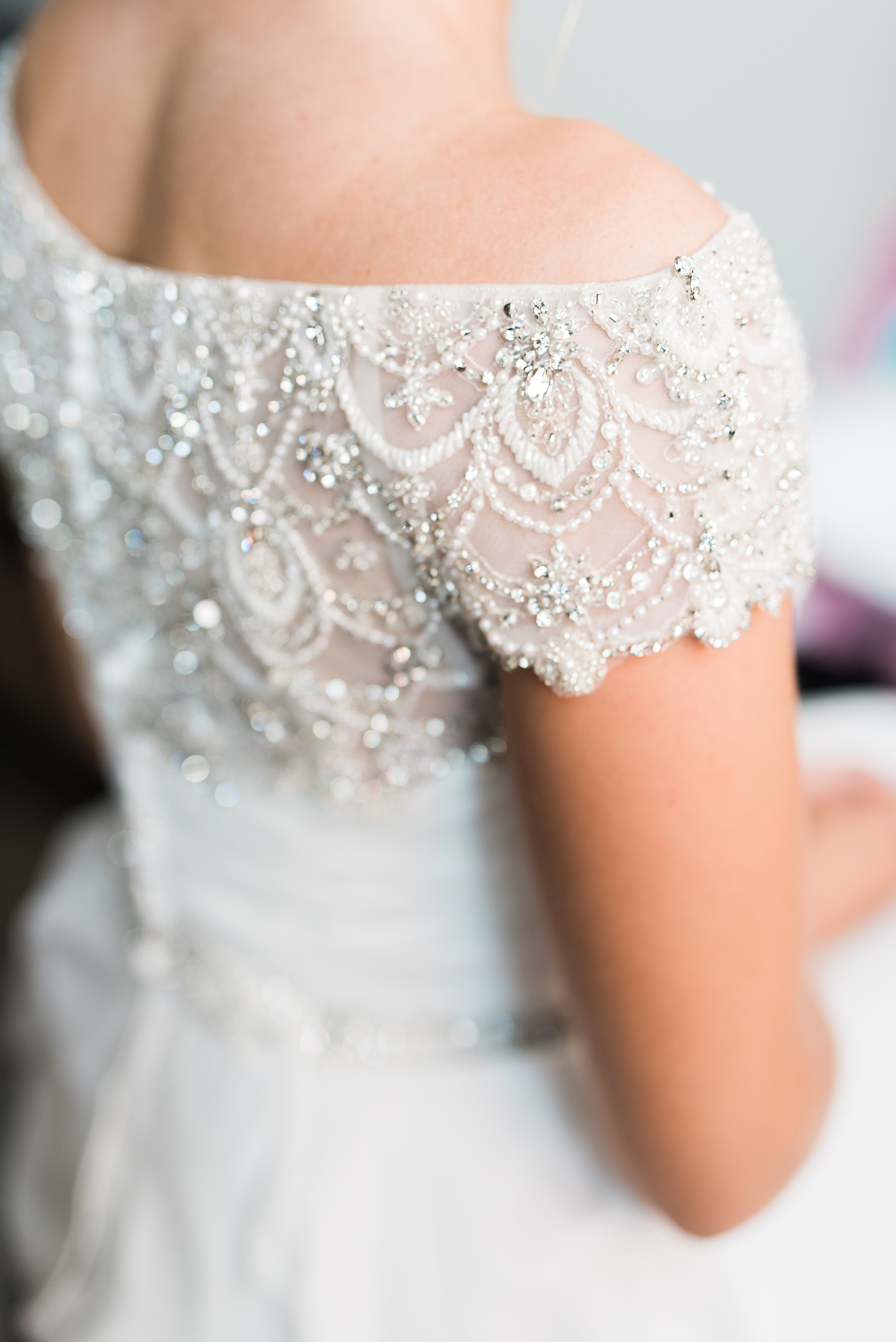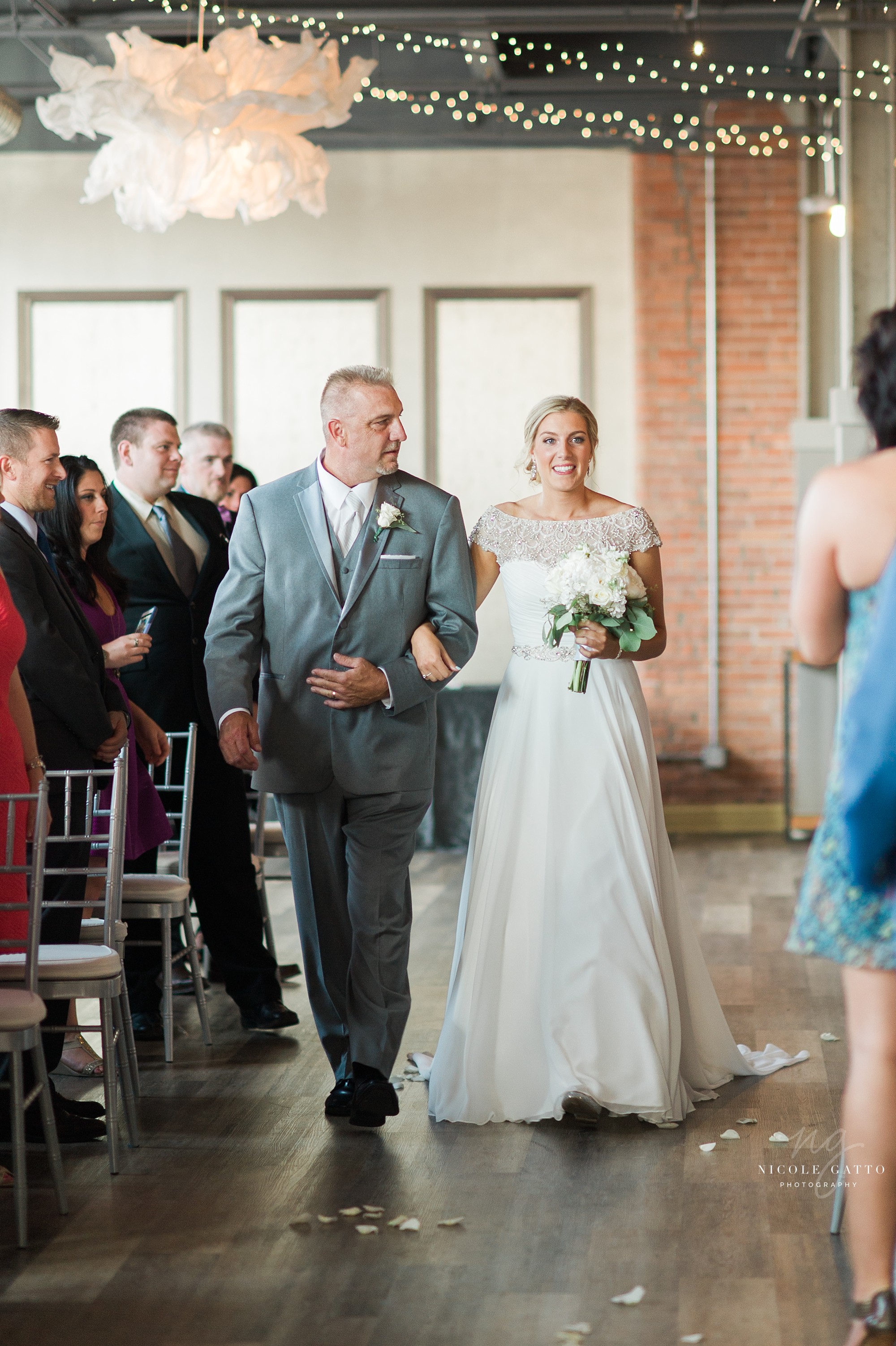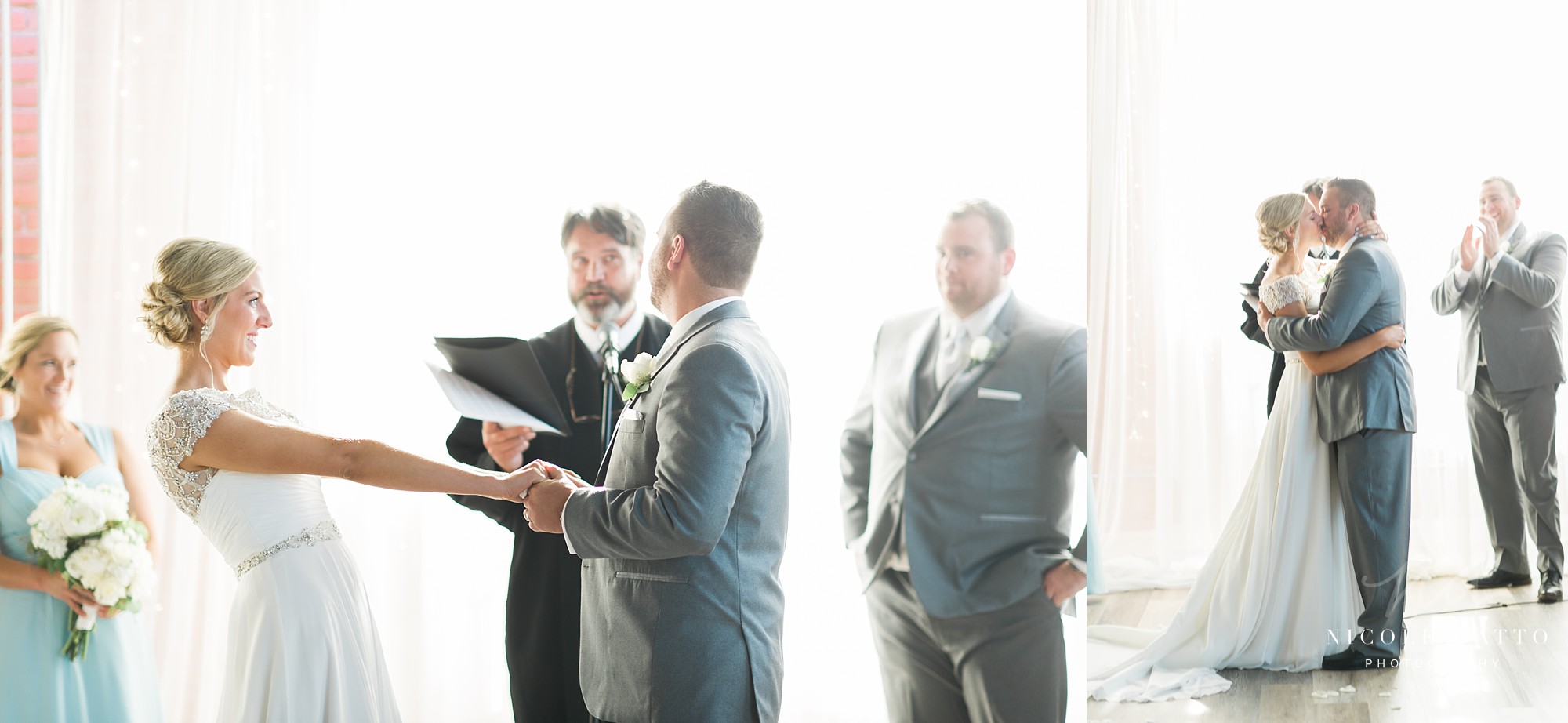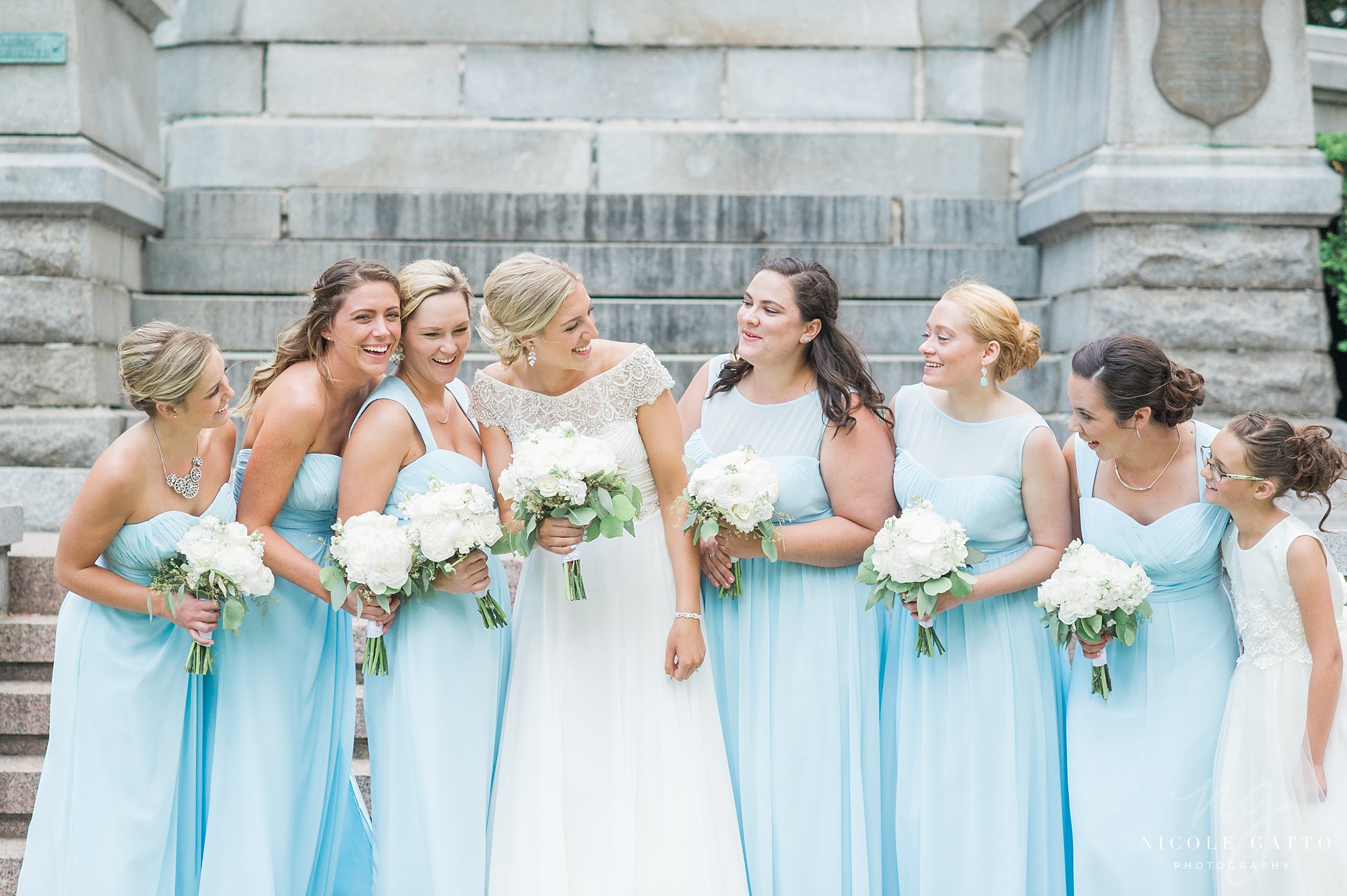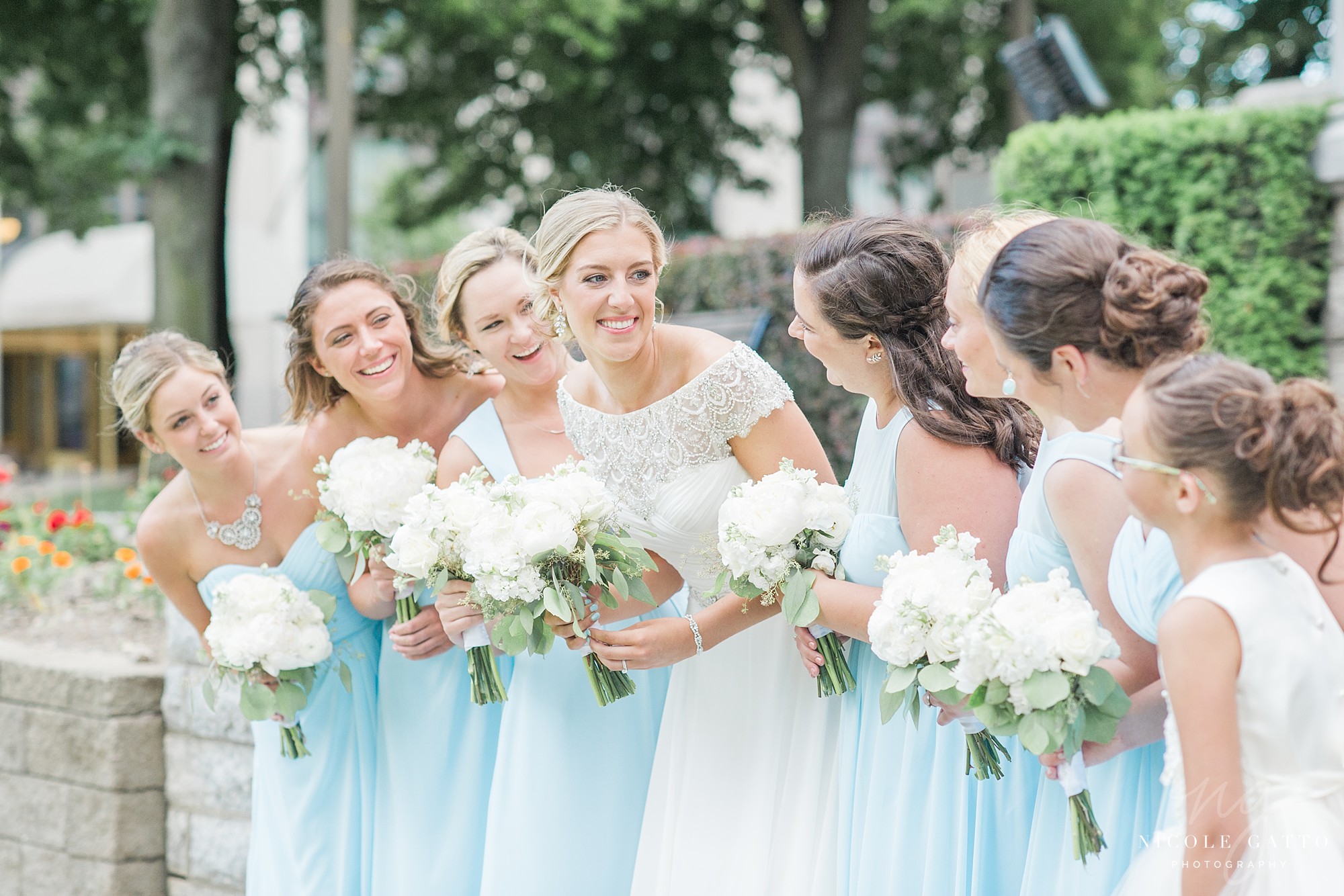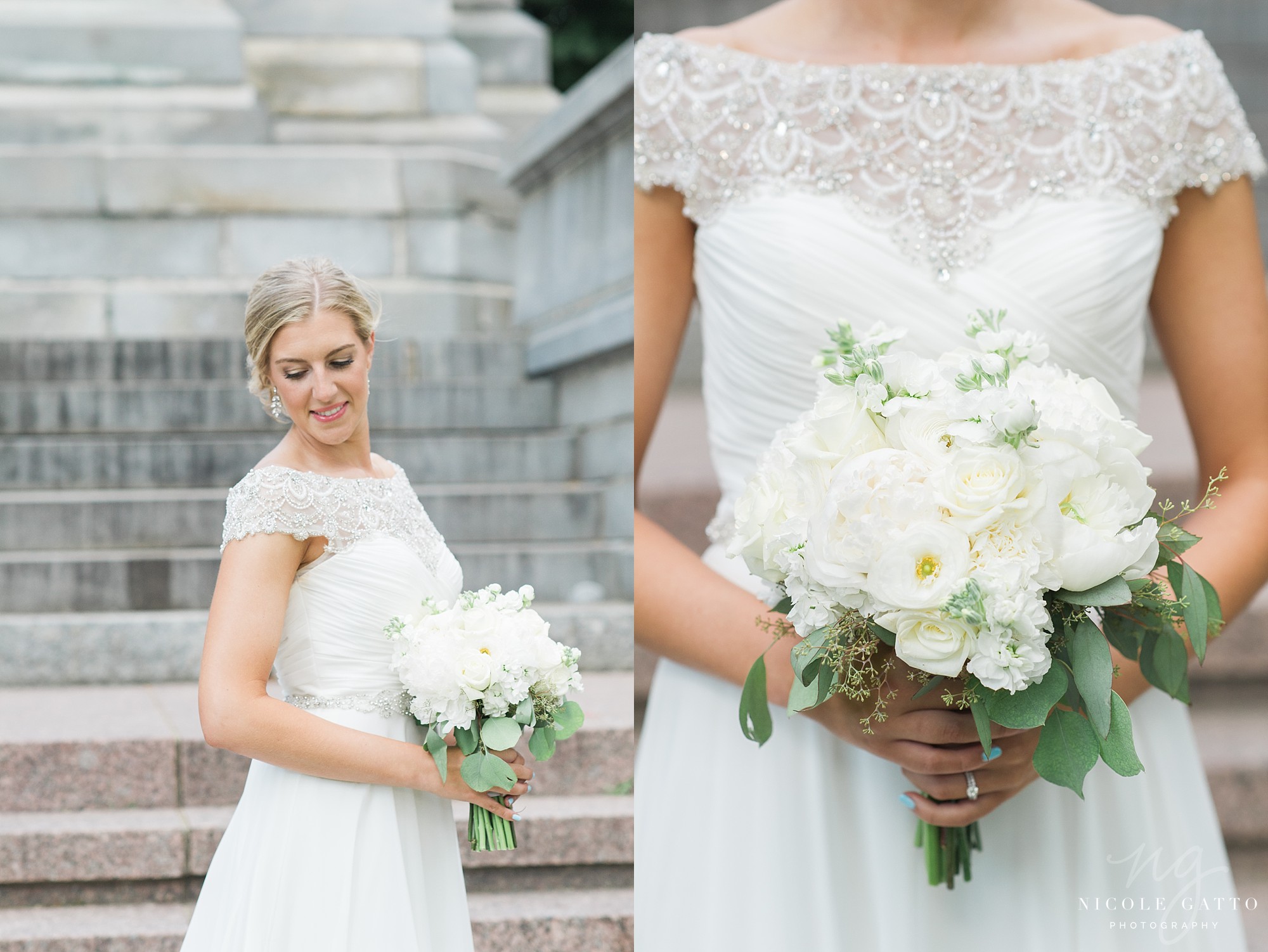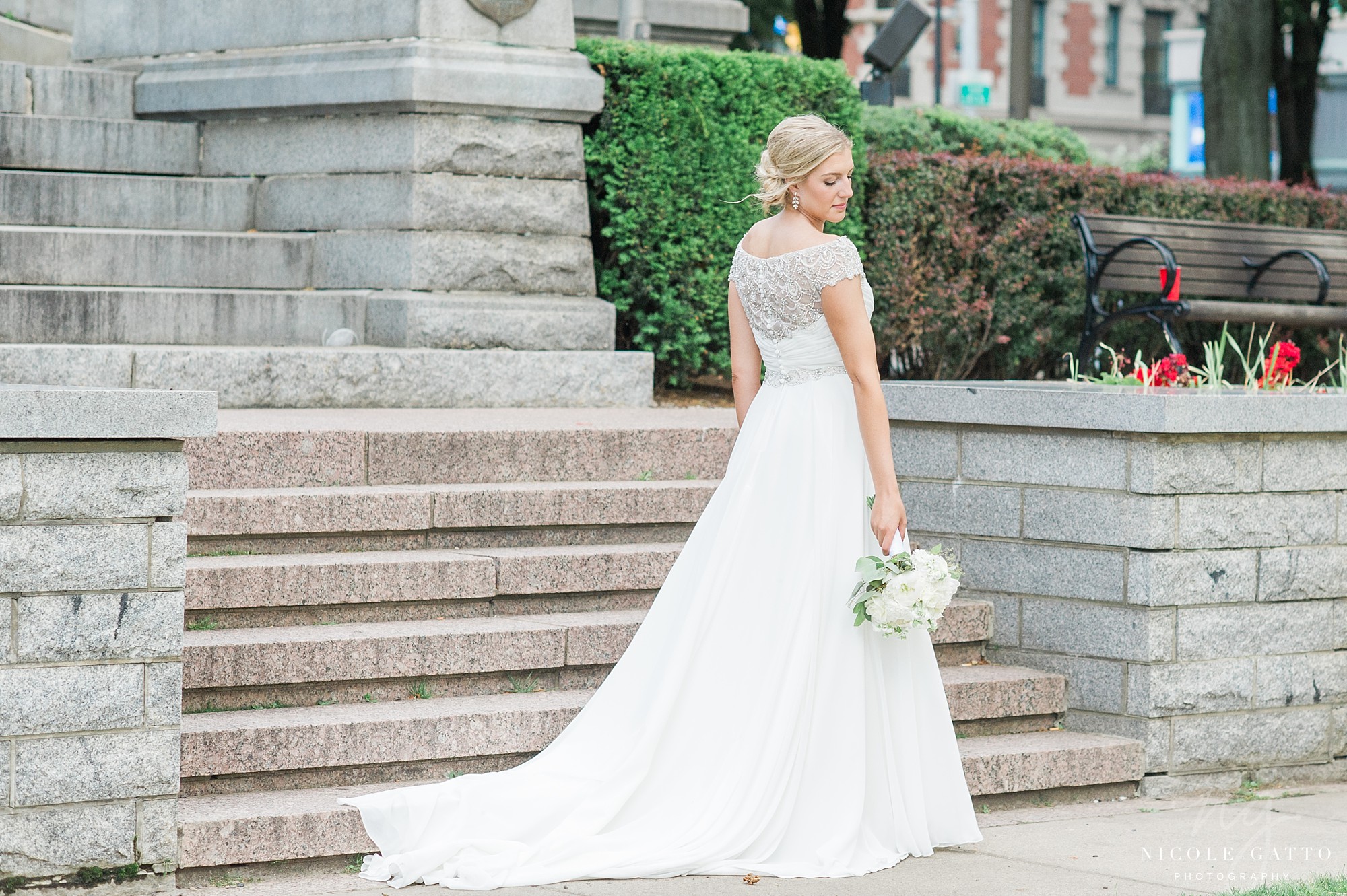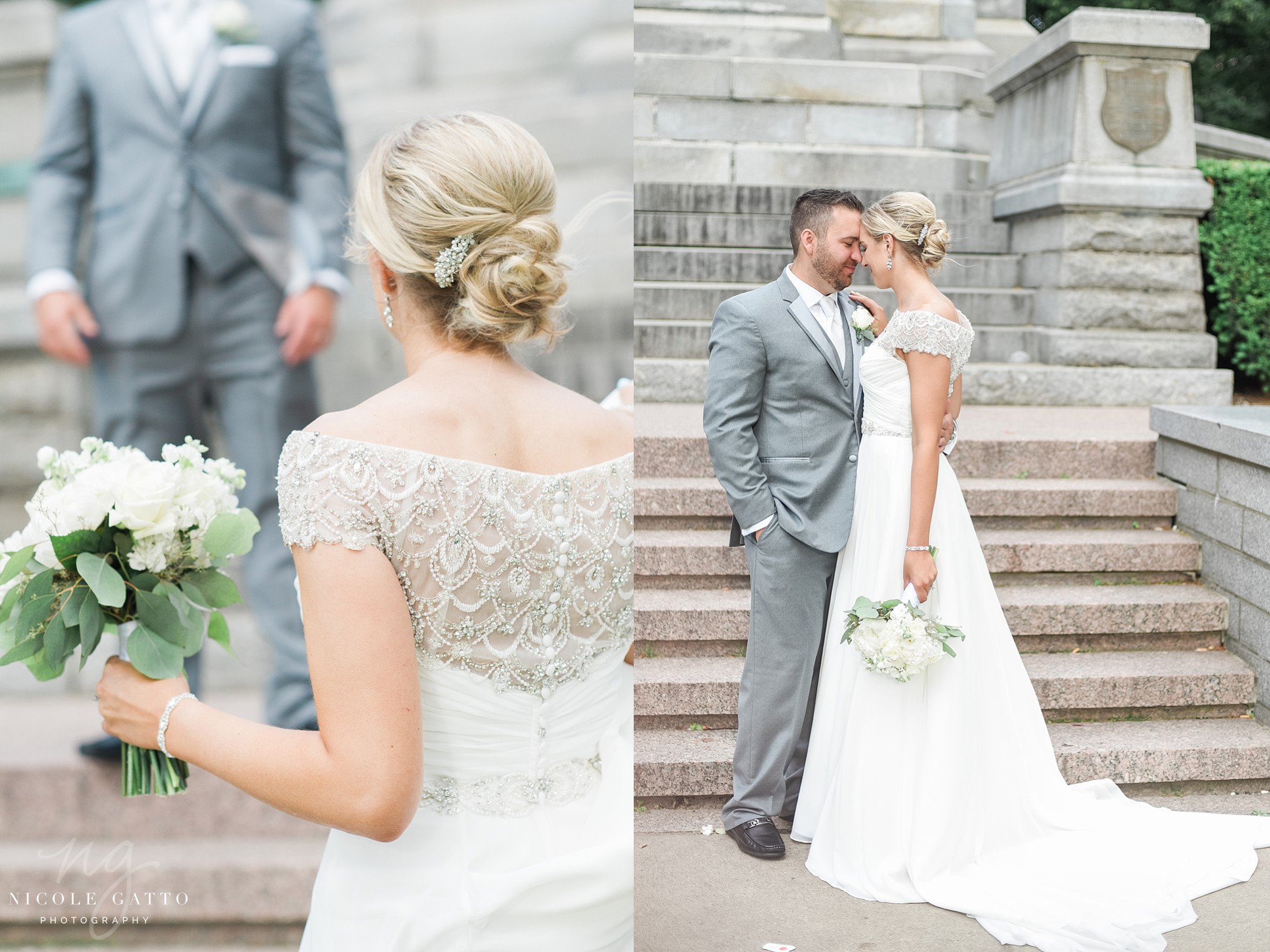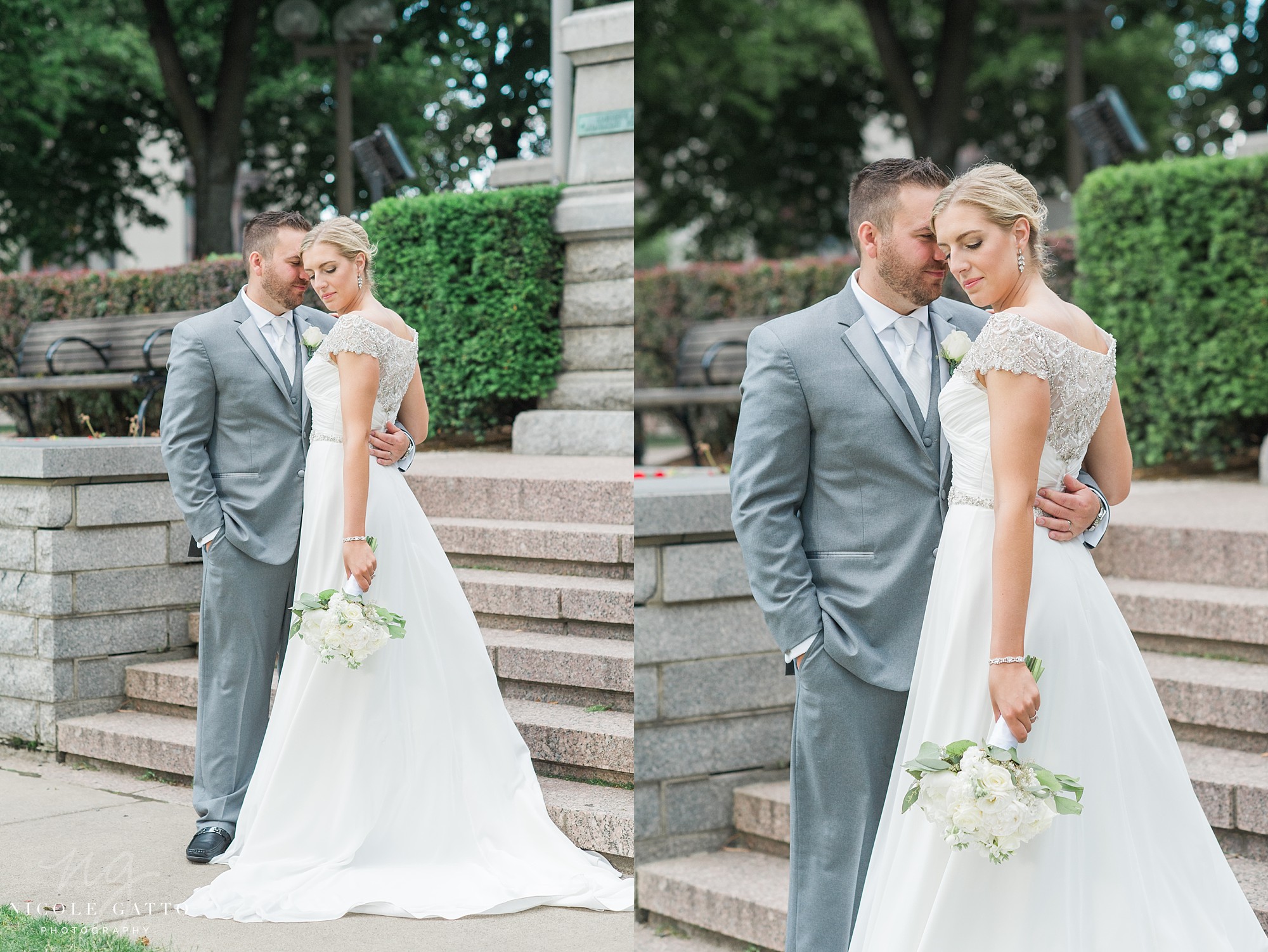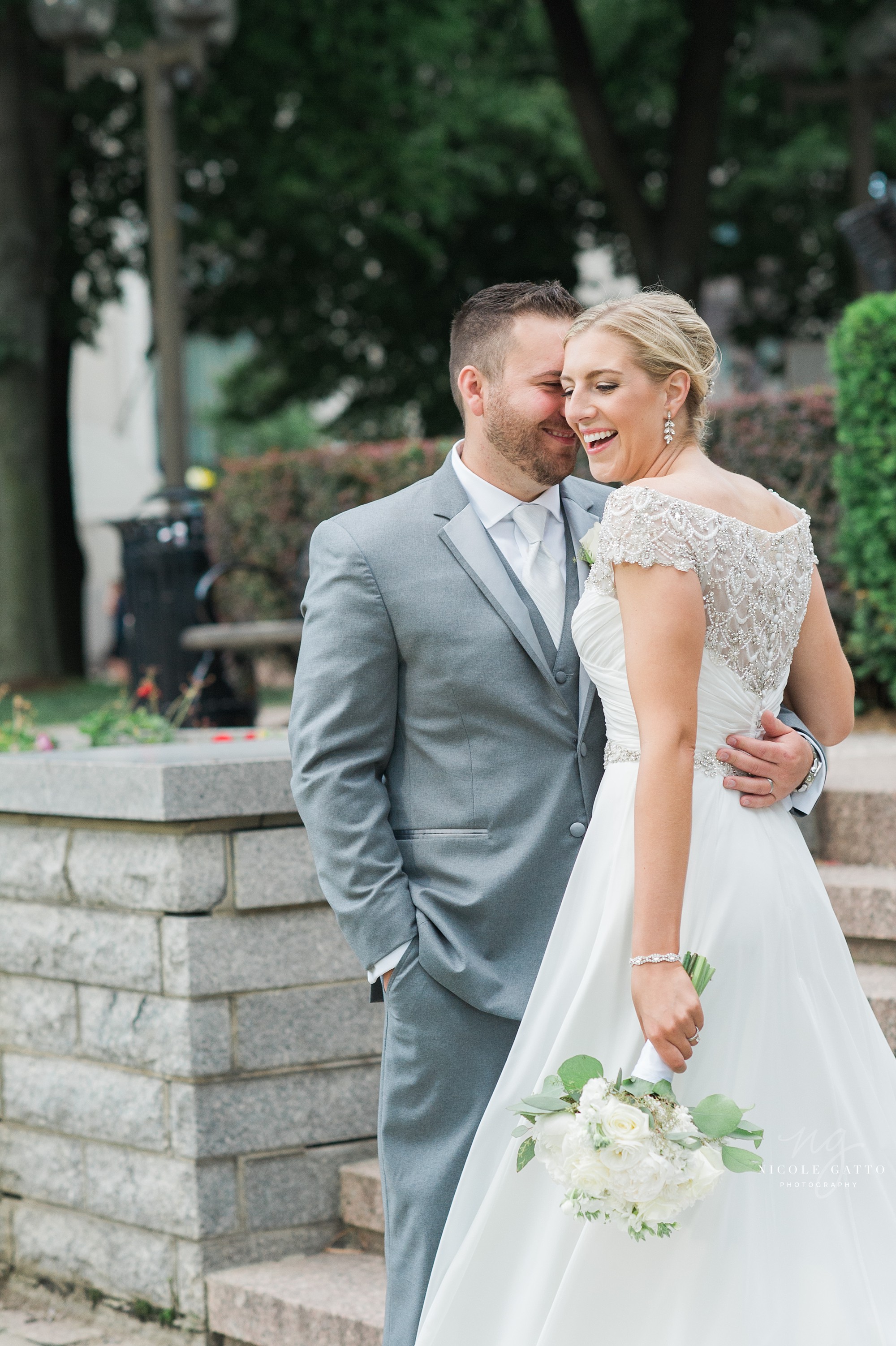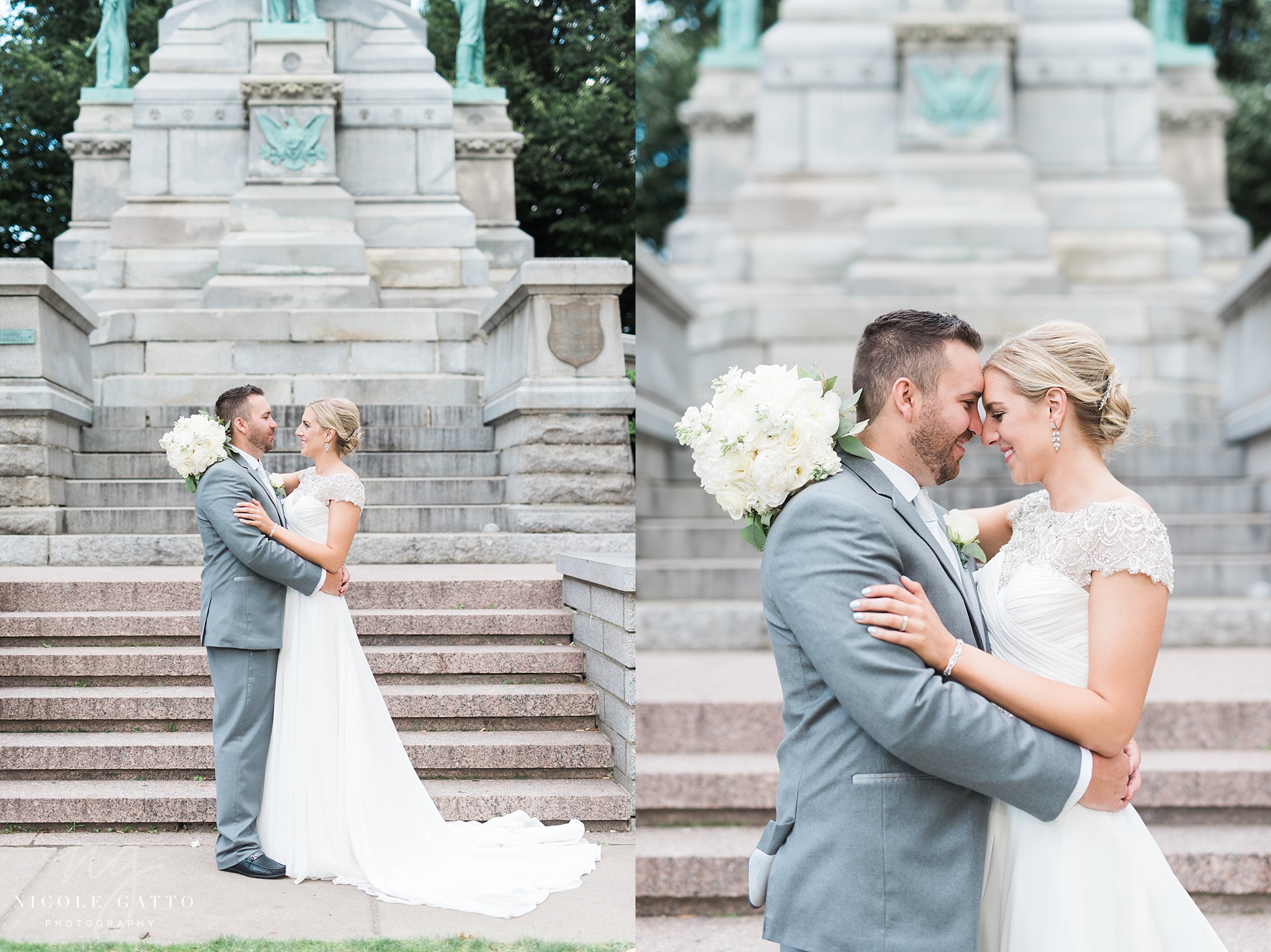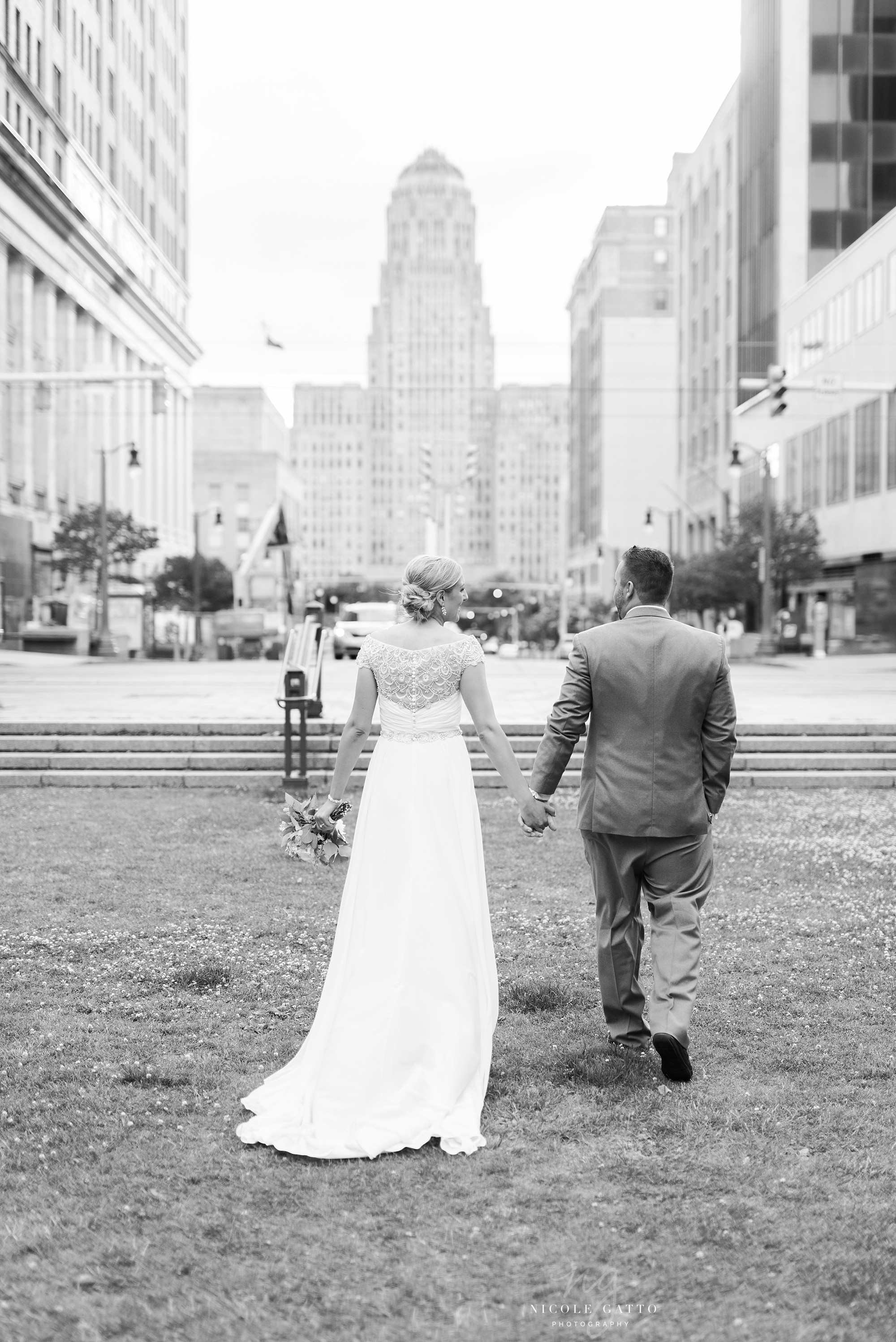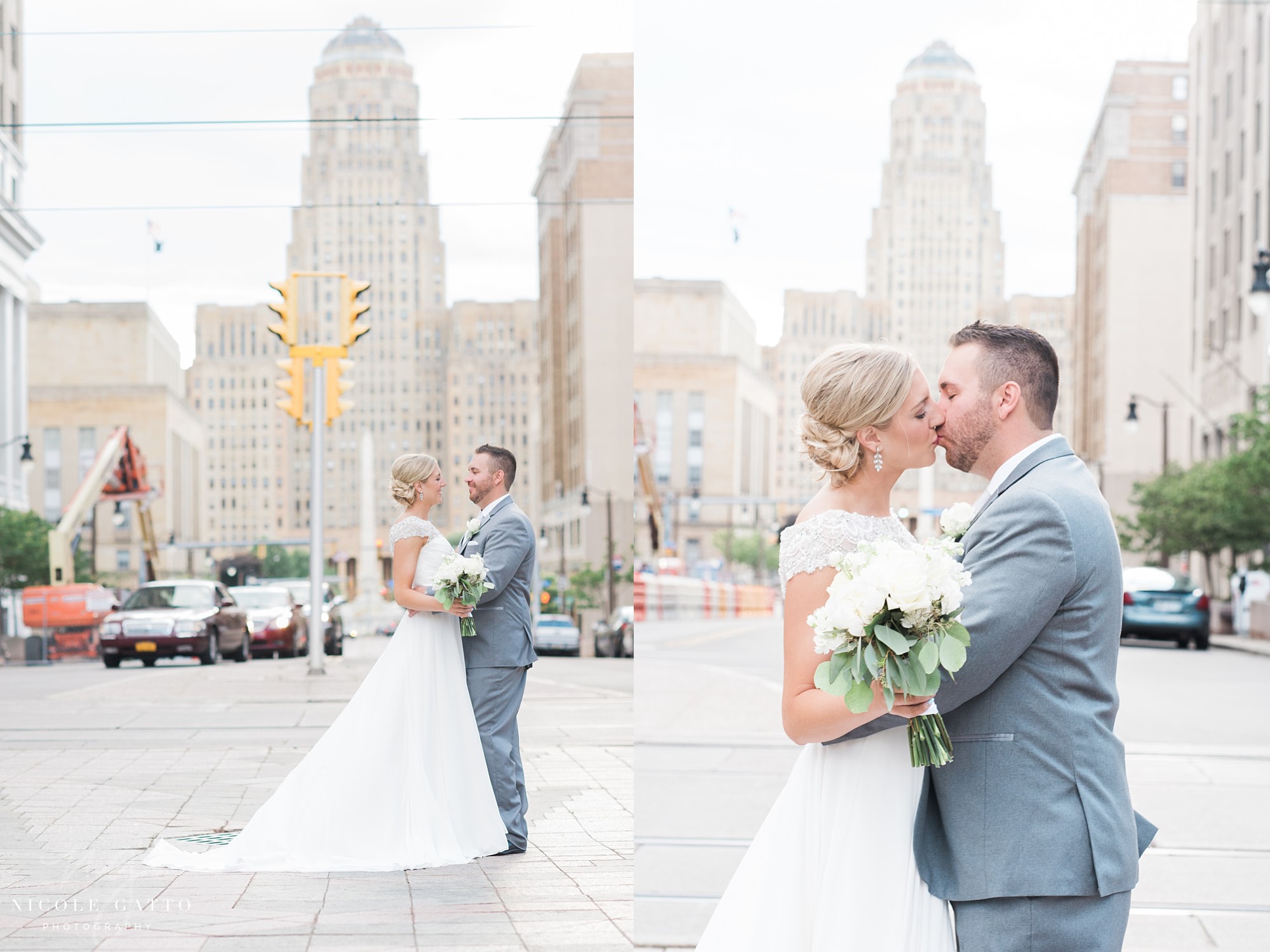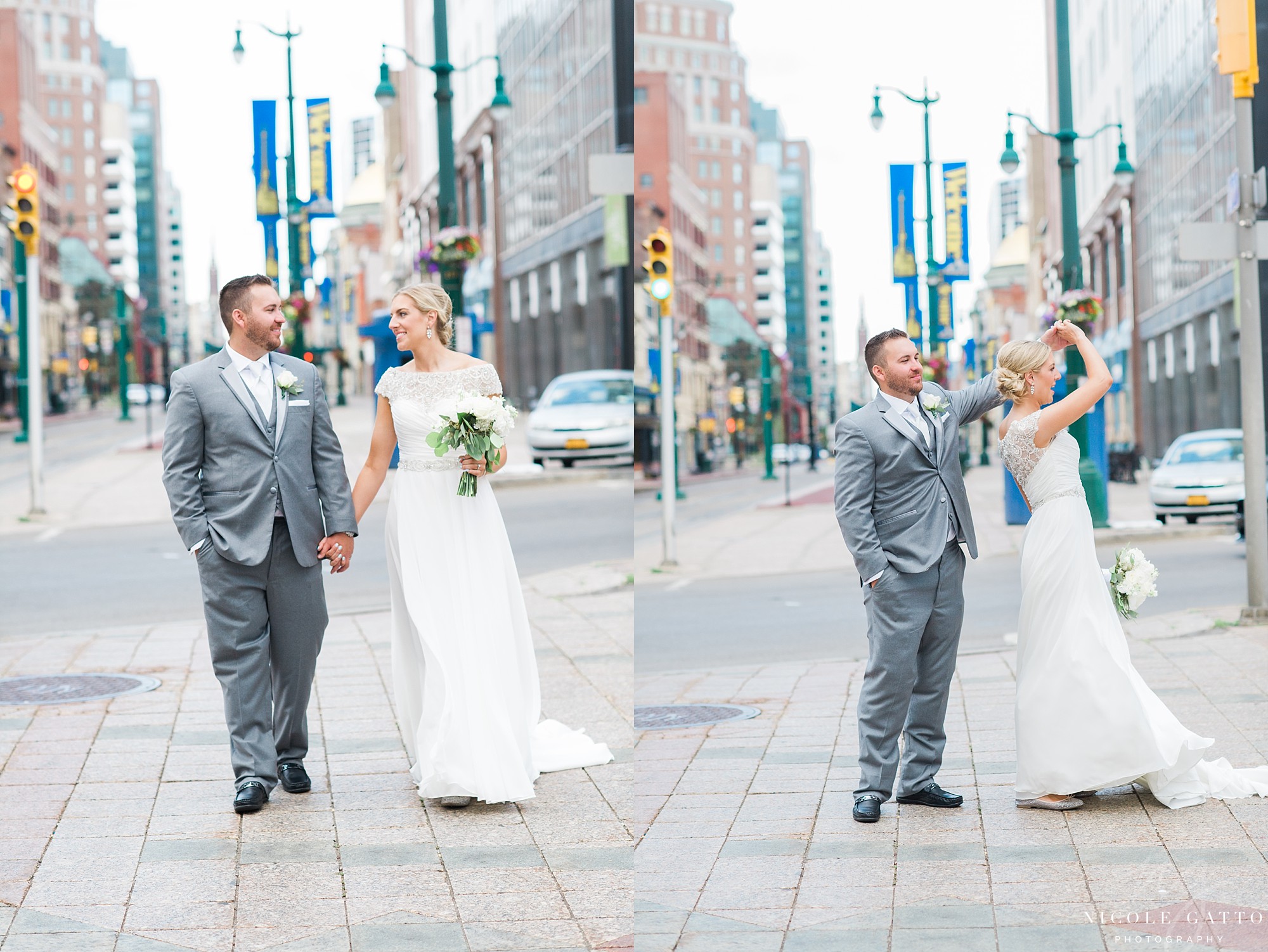 Bethany choose silver and blue for the color scheme of their wedding.  The Foundry ballroom was decorated gorgeously with accents of blue and silver.  The heatable was also draped in silver sequins!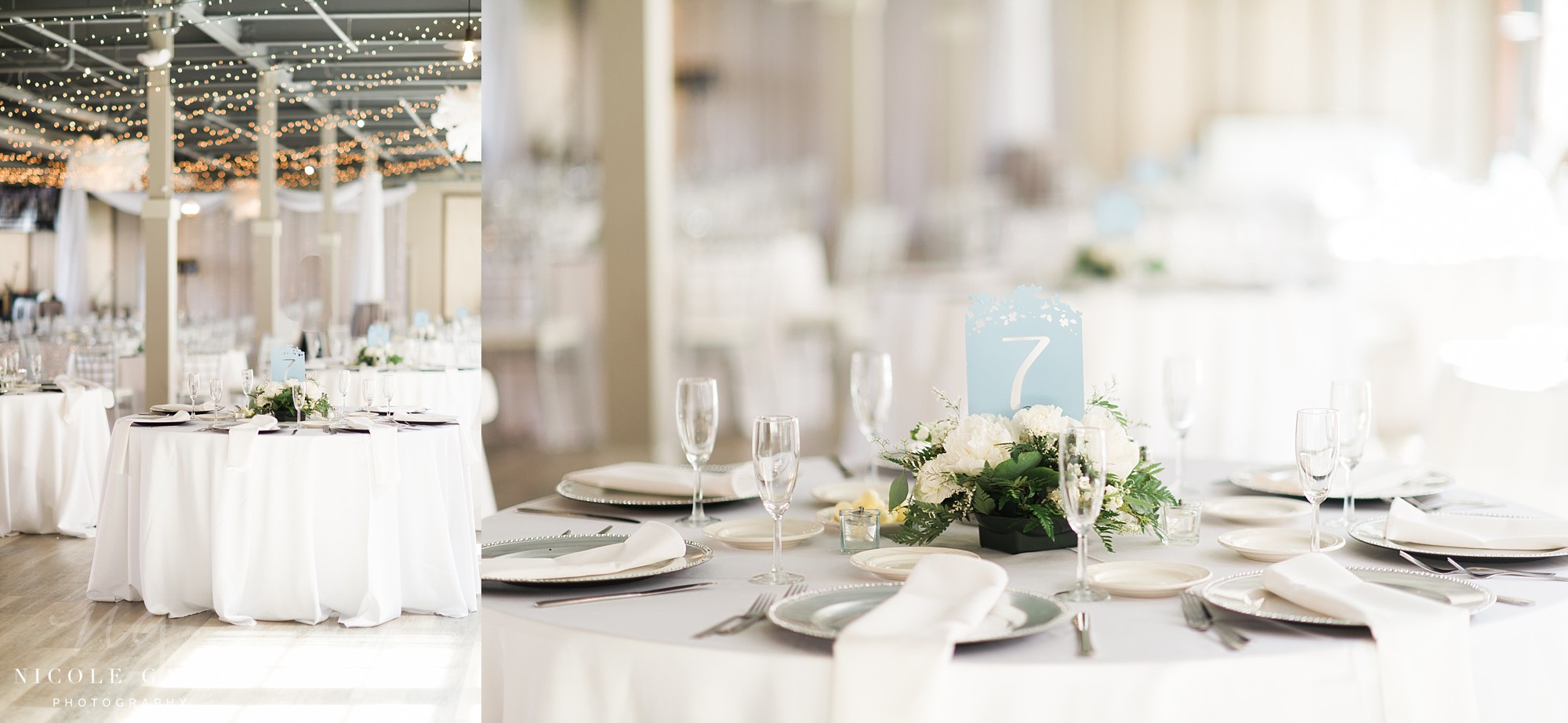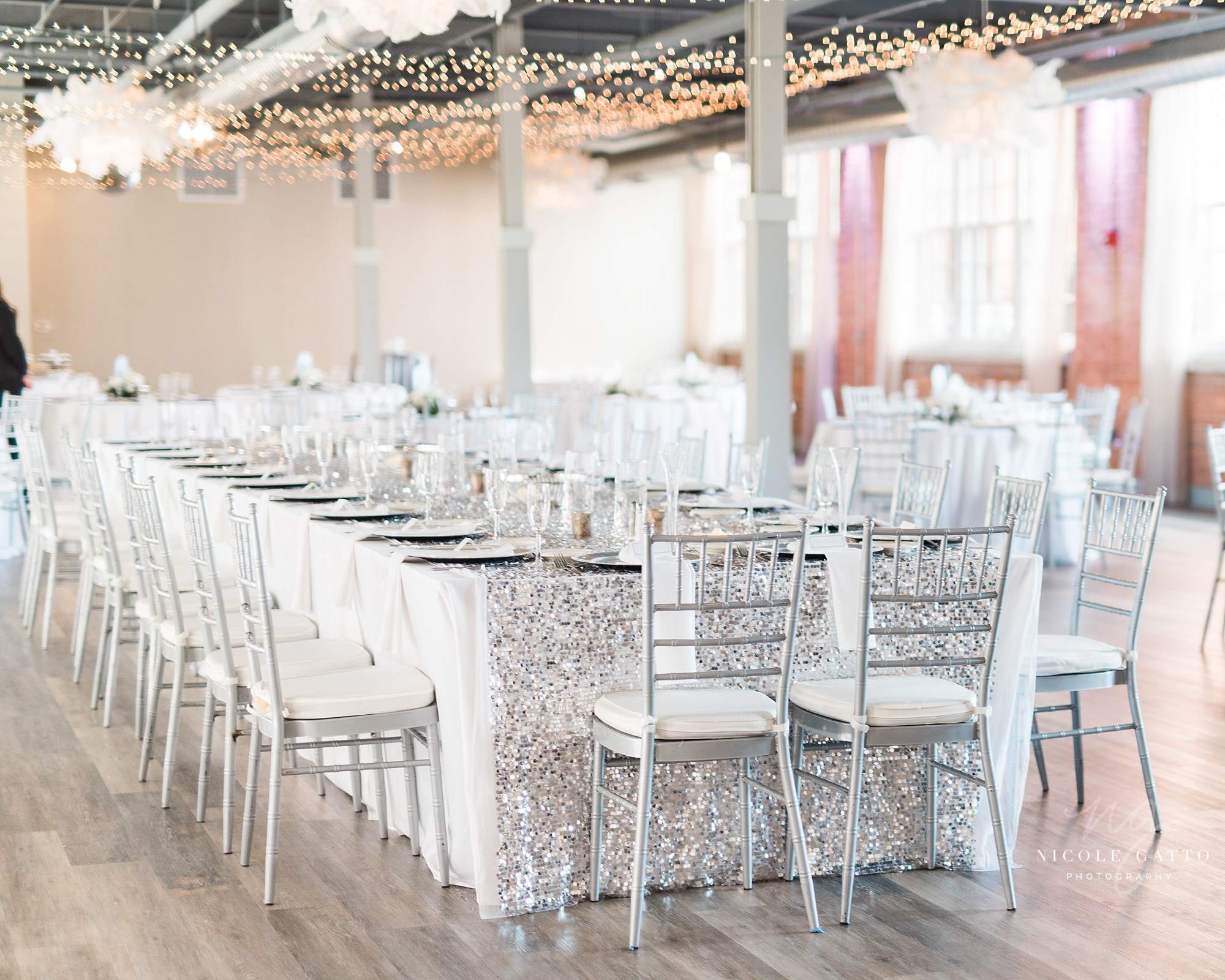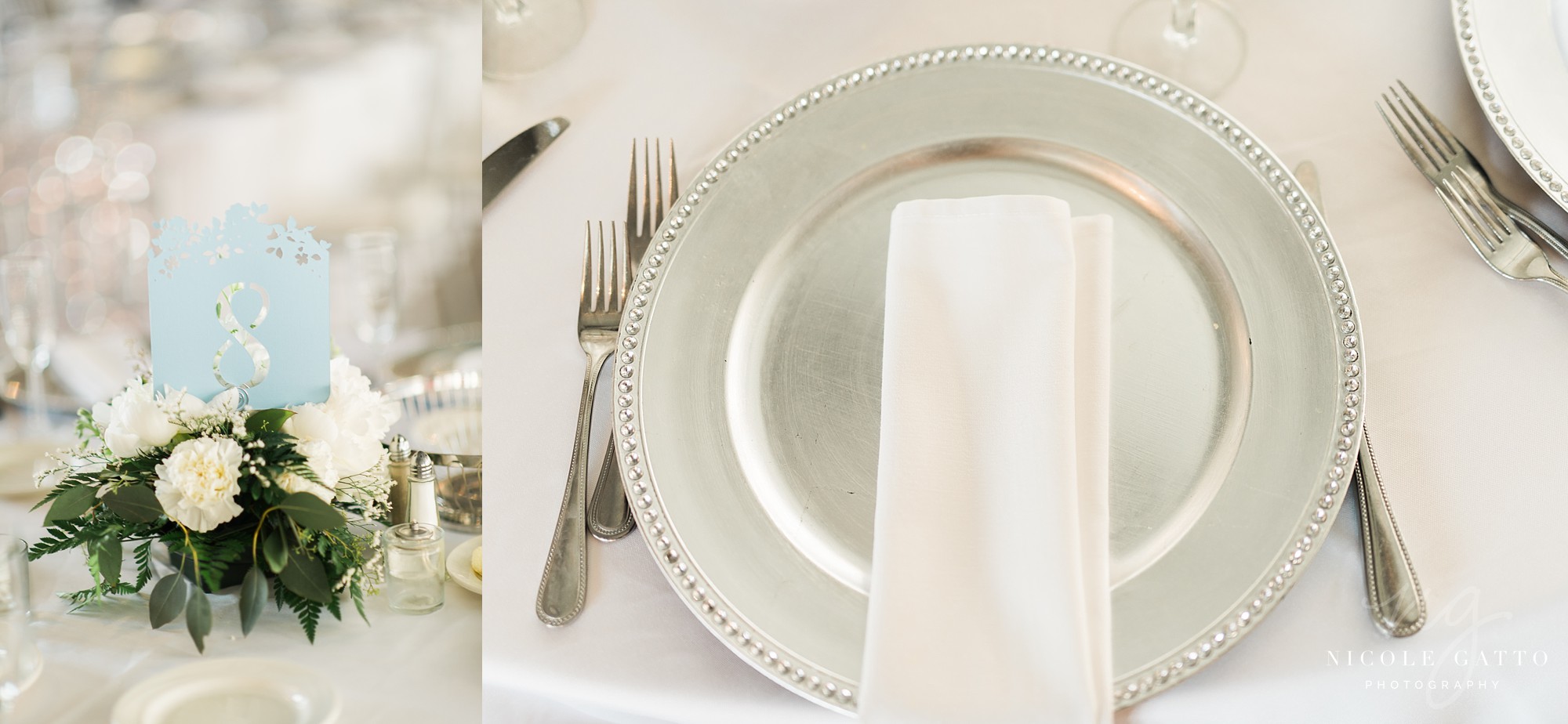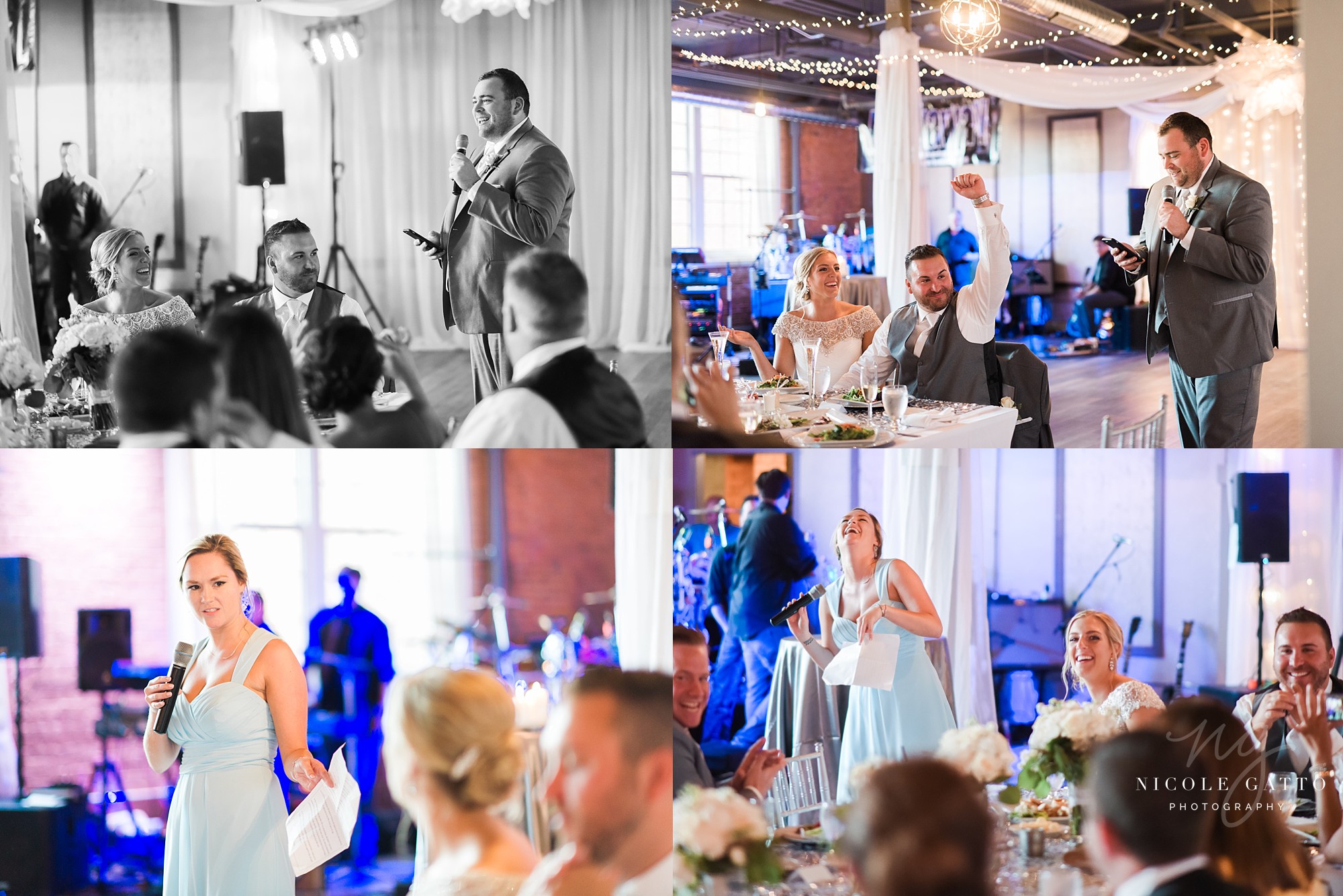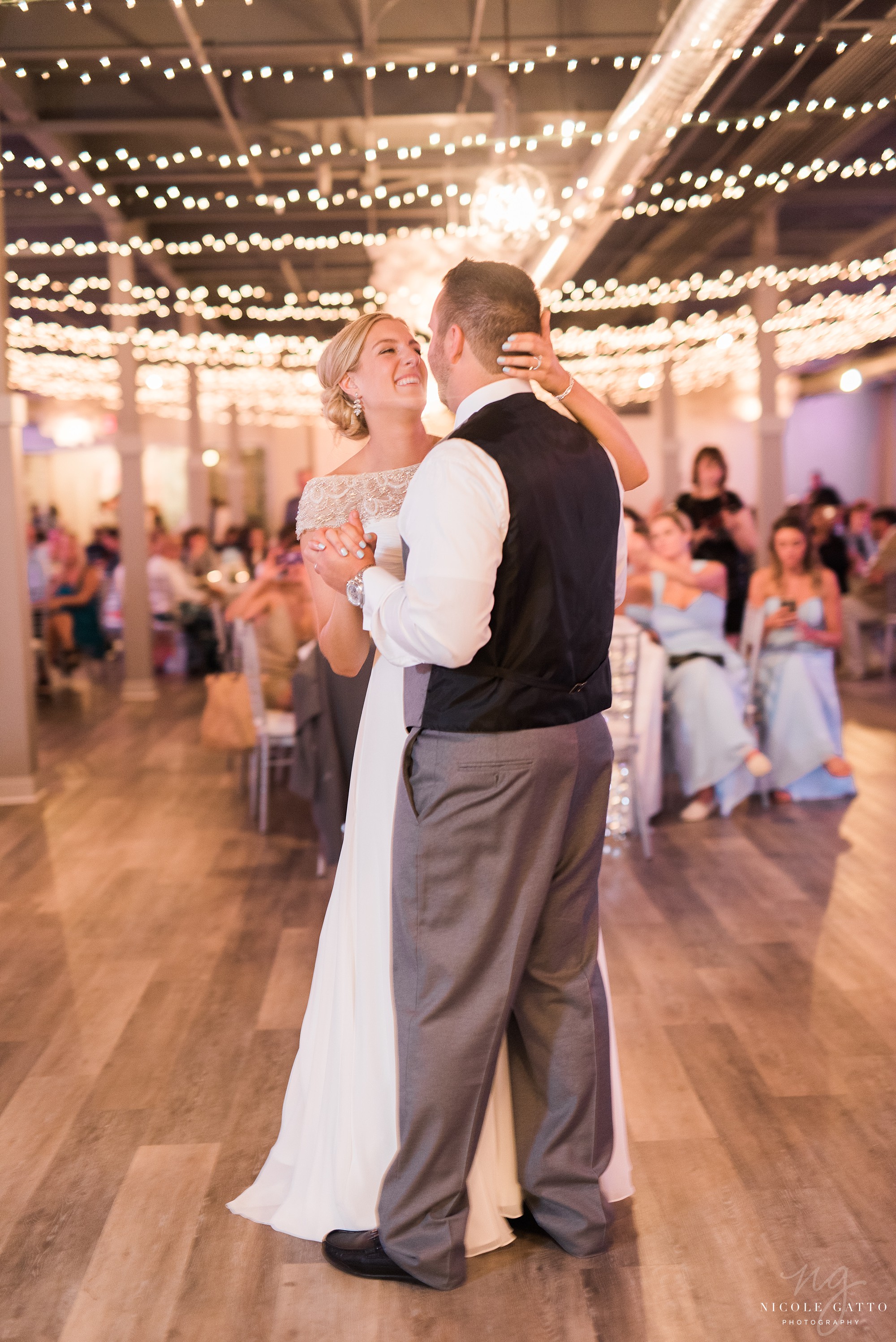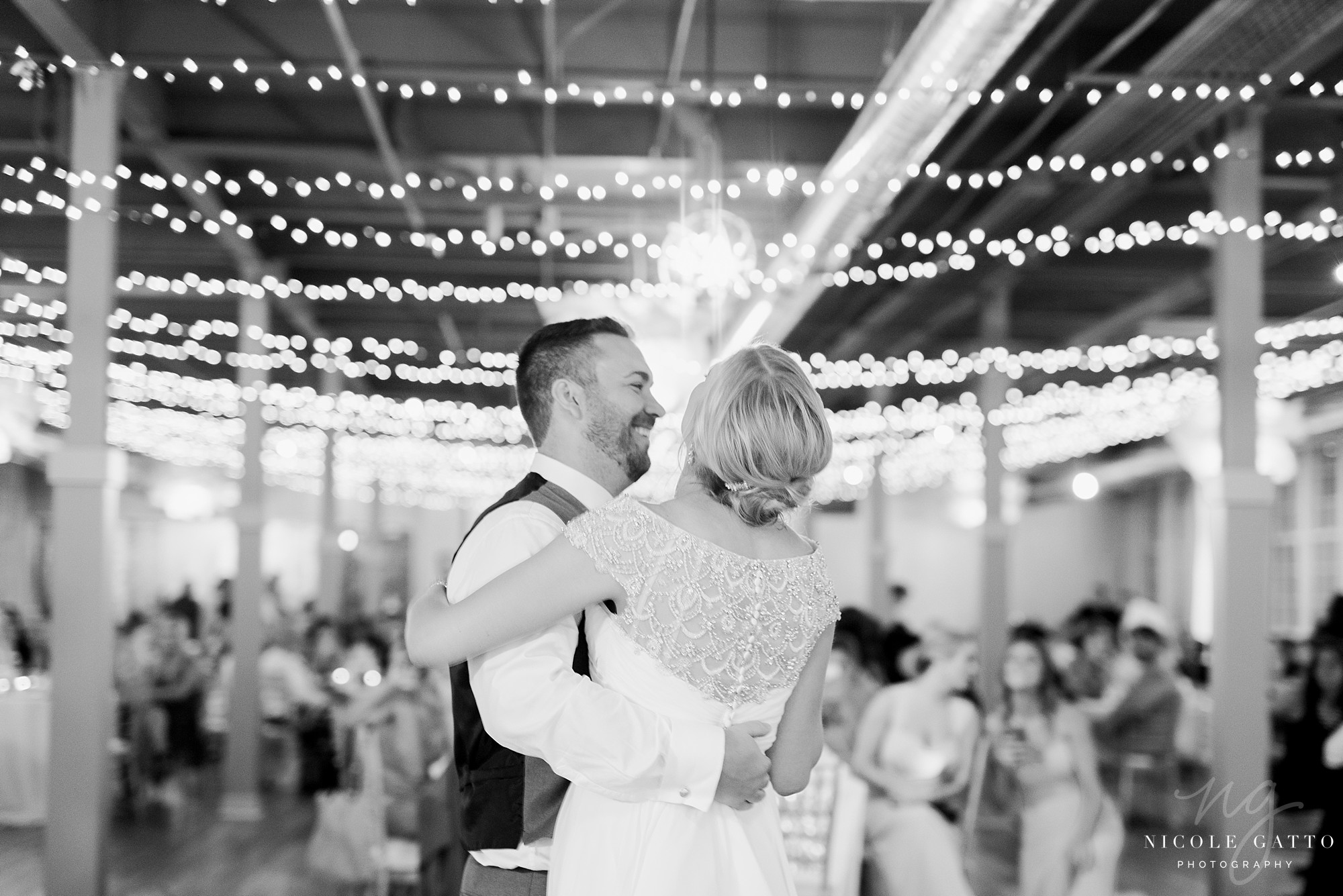 Please allow a moment for slideshow to load.  If you are
having difficulties viewing slideshow on you cell phone CLICK HERE!