Katelyn and Ron's Doubletree in Niagara Falls wedding photos
Back at the bloggin' game again and I have quite a few spectacular winter wedding posts that I am going to be blogging soon! Today though, exactly on their one month anniversary you get to see Katelyn and Ron's Doubletree in Niagara Falls wedding photos! YAYYY!
Their Story
Ron played baseball at Canisius with Kaitlyns brother, but they didn't meet until after he graduated and began coaching baseball at Niagara University where she was a senior and played softball. Ron spotted Katelyn in a crowd, which led him to ask about her to one of the boys. All of the boys laughed and assumed he was joking and that he knew who she was since, she was Ron's teammates little sister. Ron informed them all that he was going to date her. Which caused them to laugh even harder and to tell him that he didn't have a chance and that she was taken.
Later that day Ron introduced himself to Katelyn. During these introductions he explained to her that she was with the wrong guy and he was a way better fit for her. Katelyn told him he was nuts and to leave her alone.
Shortly after Katelyn and the other guy ended up breaking up, and so started the next 8 months of Ron trying to prove himself. Katelyn called called it stalking but Ron called it persistence. You name it, Ron tried it. He would throw to her in the batting cage, sit at her table in the library, ask her out to dinner, but Katelyn would always say no.
Not one to give up, he instead would  bring her dinner, along with chocolate covered strawberries, and notes on her car. He tried for months to get her to give him a chance, he had said "If you just give me one chance we'll be together forever." At the end of  senior year Katelyn finally gave in and said yes, and the rest is history.
Their Day
Katelyn wanted a winter wonderland of a wedding. Let me tell you, she got that and then some. It was a straight up blizzard. Luckily everything was really close and we were able to create some absolutely magical moments. They got ready at the Doubletree, then their ceremony was held at St. Marys of Cataract Church, not even a mile away!
For their portraits we headed over to Old Falls street where we all froze! We were lucky enough to take small breaks inside of the Sheraton at the falls, where the WONDERFUL staff of TGI Fridays brought us cups of hot cocoa to warm up!
When the portraits were finally finished Katelyn decided that she absolutely wanted pictures in front of the falls. So we walked 1/4 of a mile, in a blizzard to get these killer portraits! Katelyn officially wins for bravest bride! My absolute favorite line of the night was her Mom giving the speech and saying "Honey, I know you prayed for snow, maybe next time wish for world peace!"
Thank you both so much for trusting me and out vision to make this beautiful pictures of you! I am so honored and so thankful to have been apart of your day!!
Their Vendors
Photographer: Nicole Gatto Photography
Videographer: Skyline Media
Hair: The Makeup parlour – Michelle
Makeup: Makeup by Allina
Spray Tan: The Makeup Parlour
Dress: Victorias Bridal Shoppe
Bakery: Just Say Cheesecake
Flowers: Diane's Floral
Venue: The Double Tree in Niagara Falls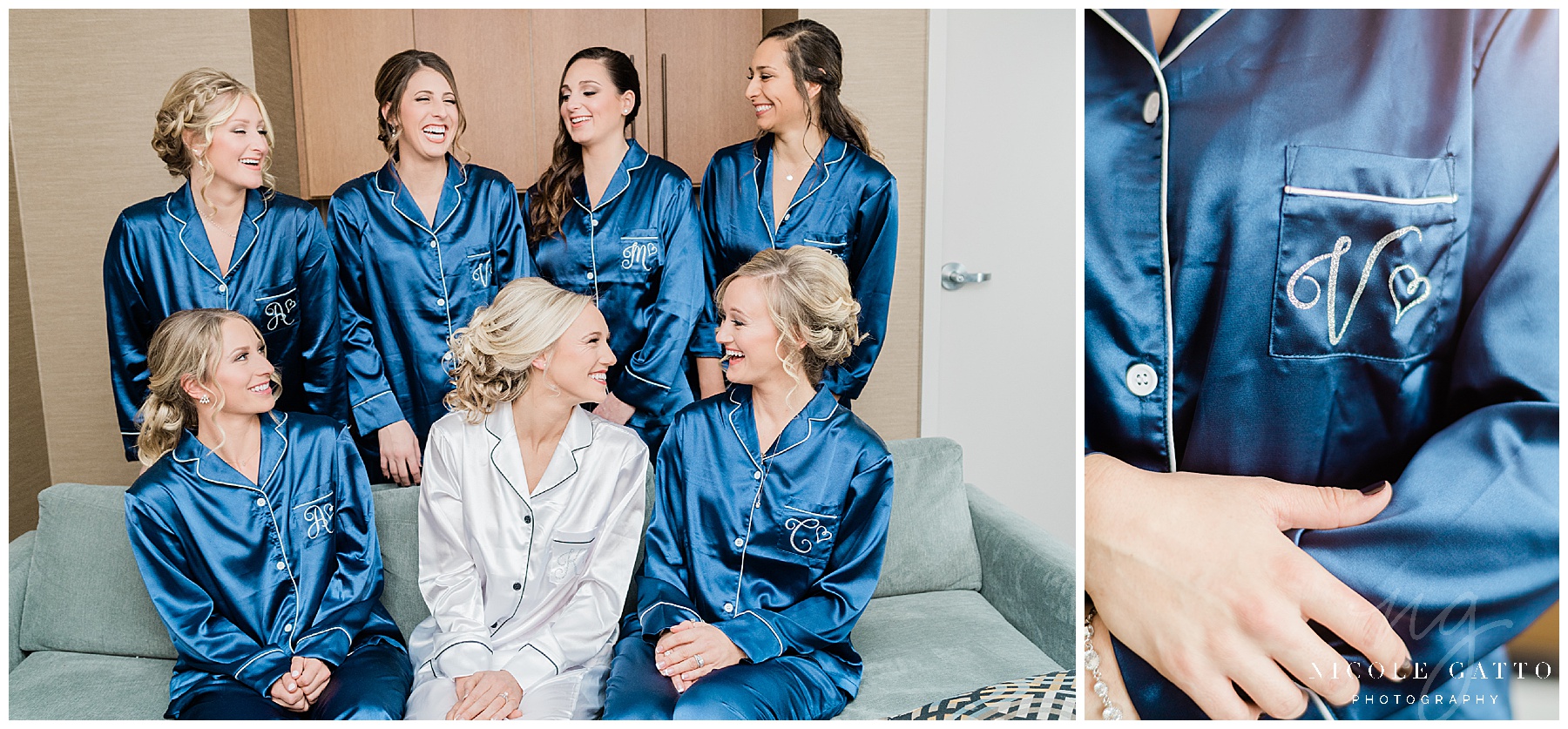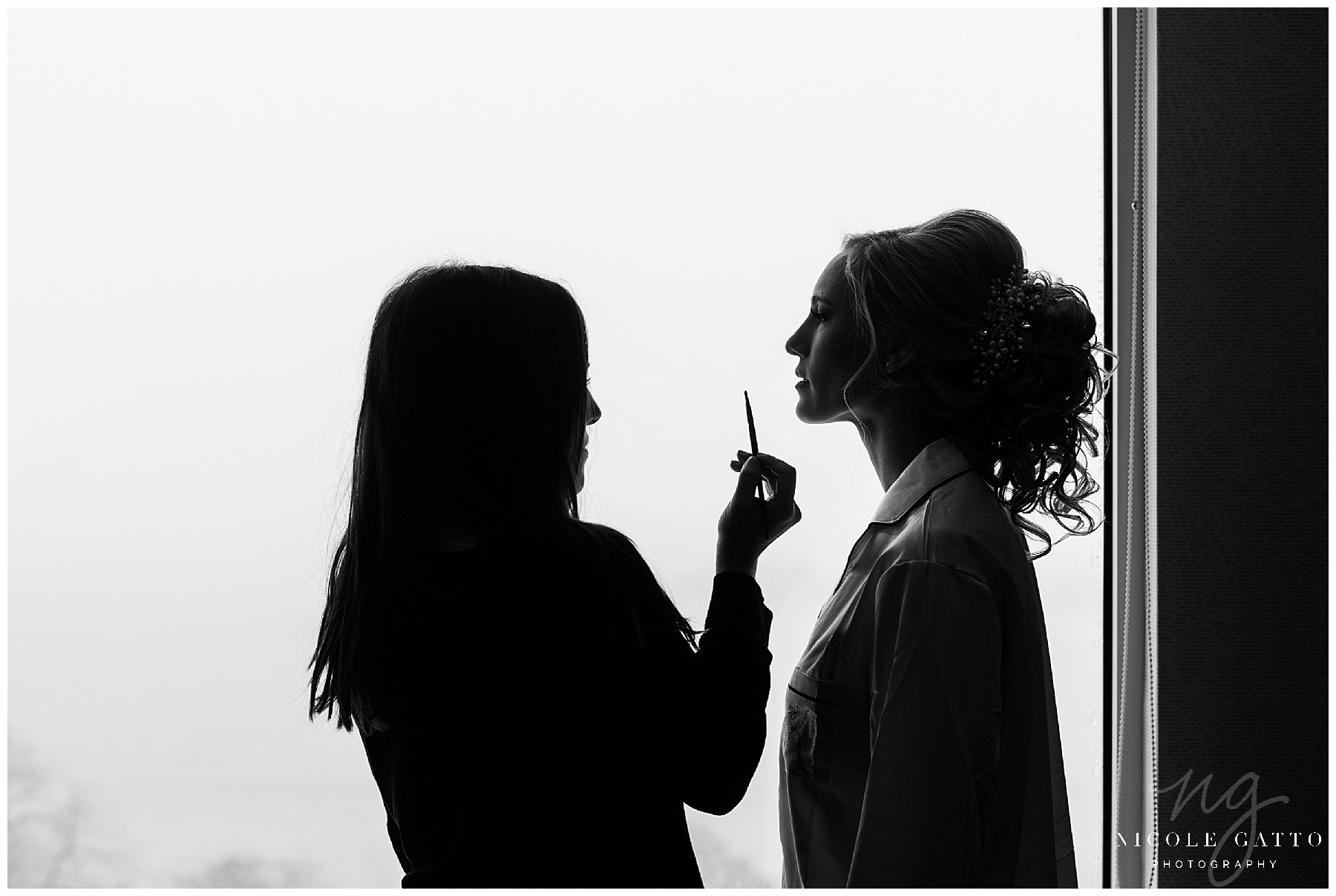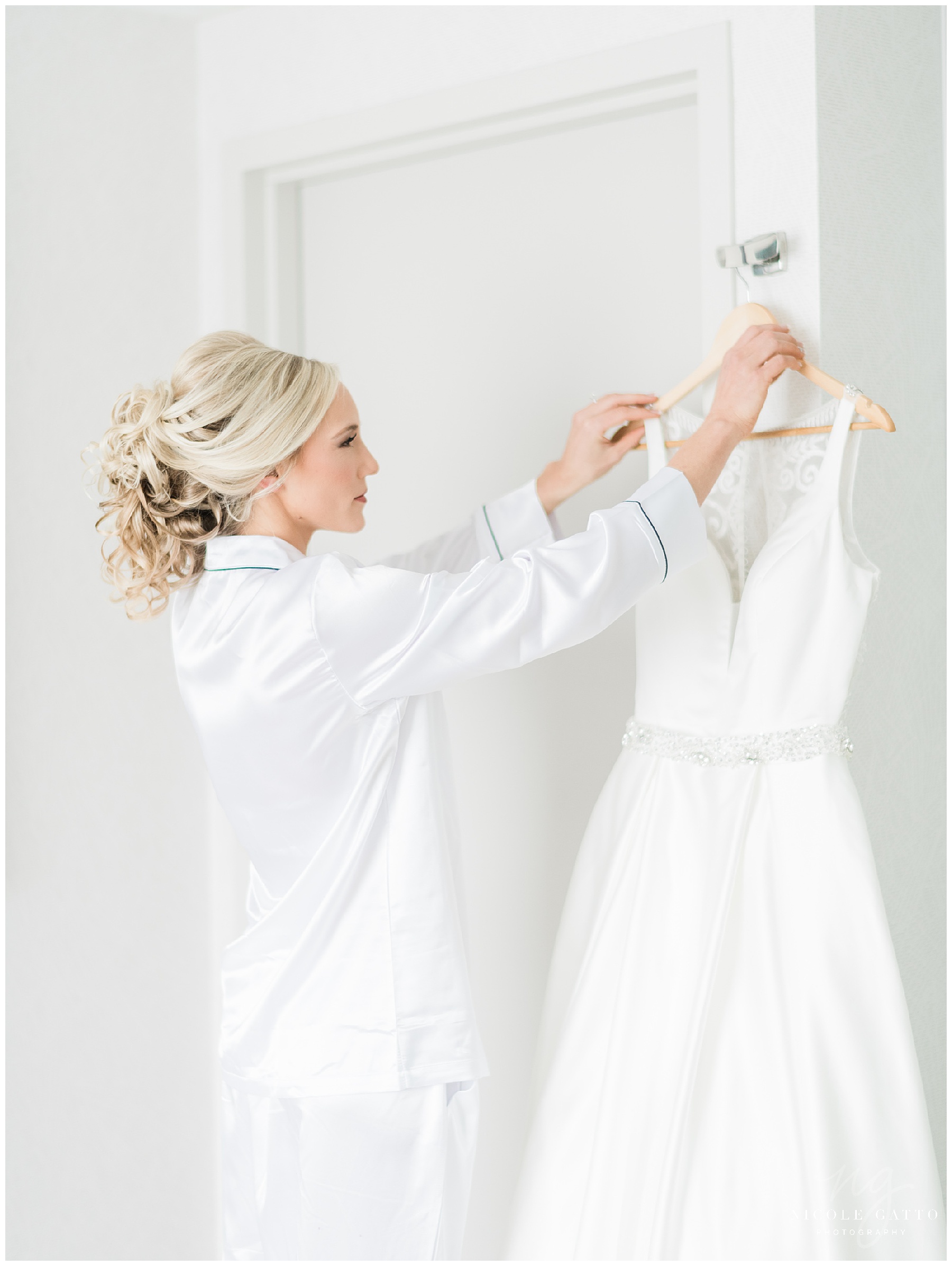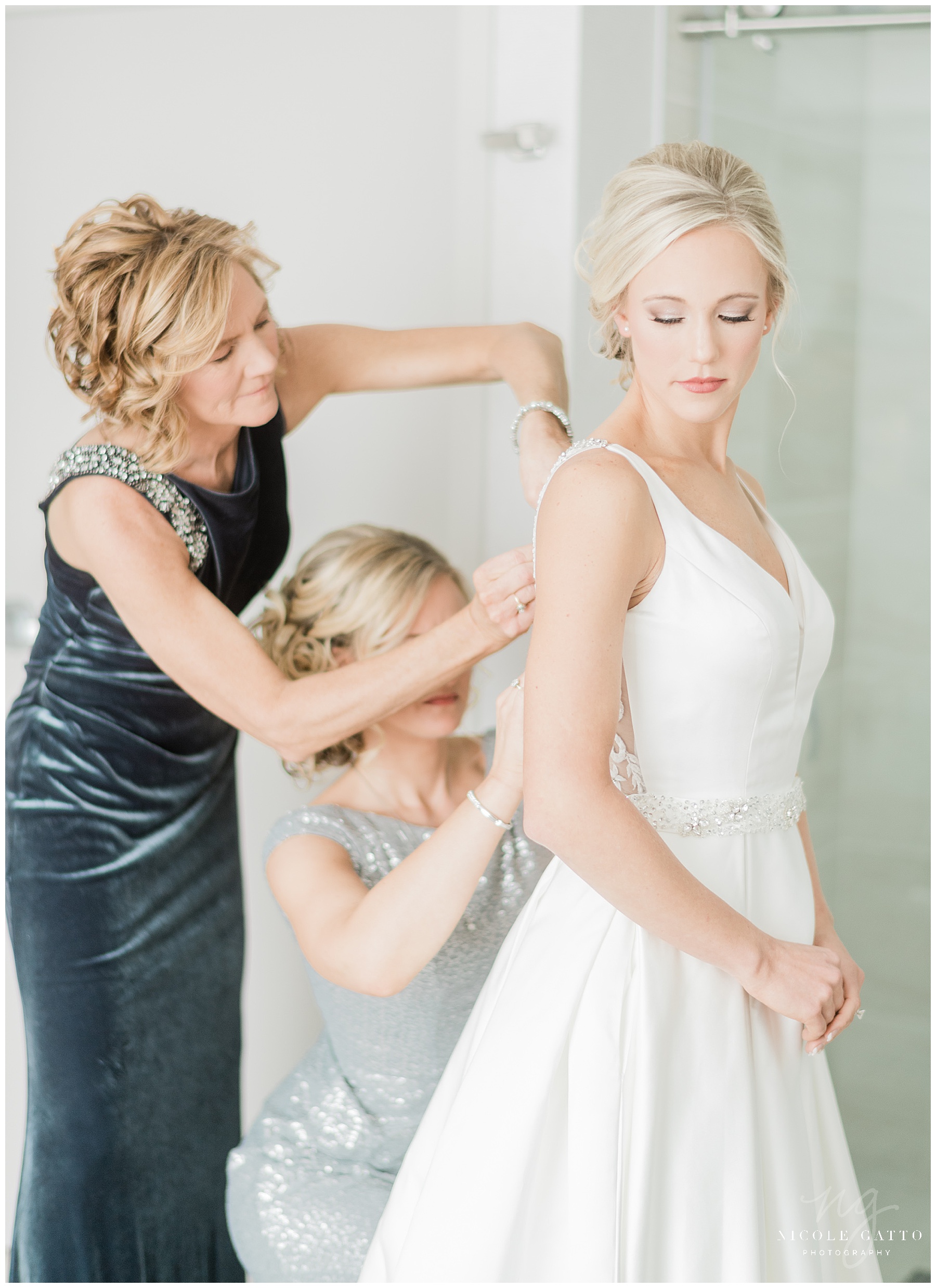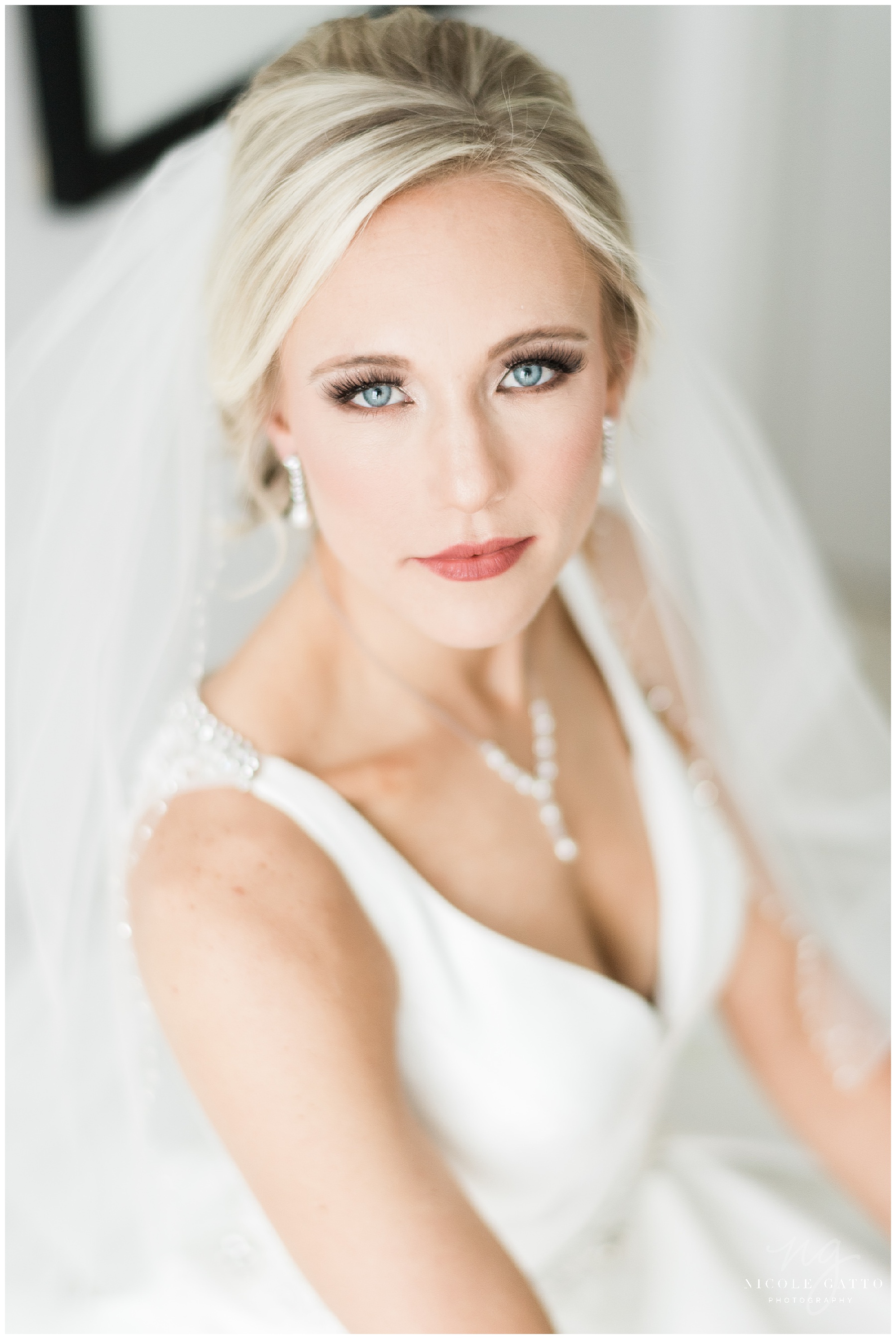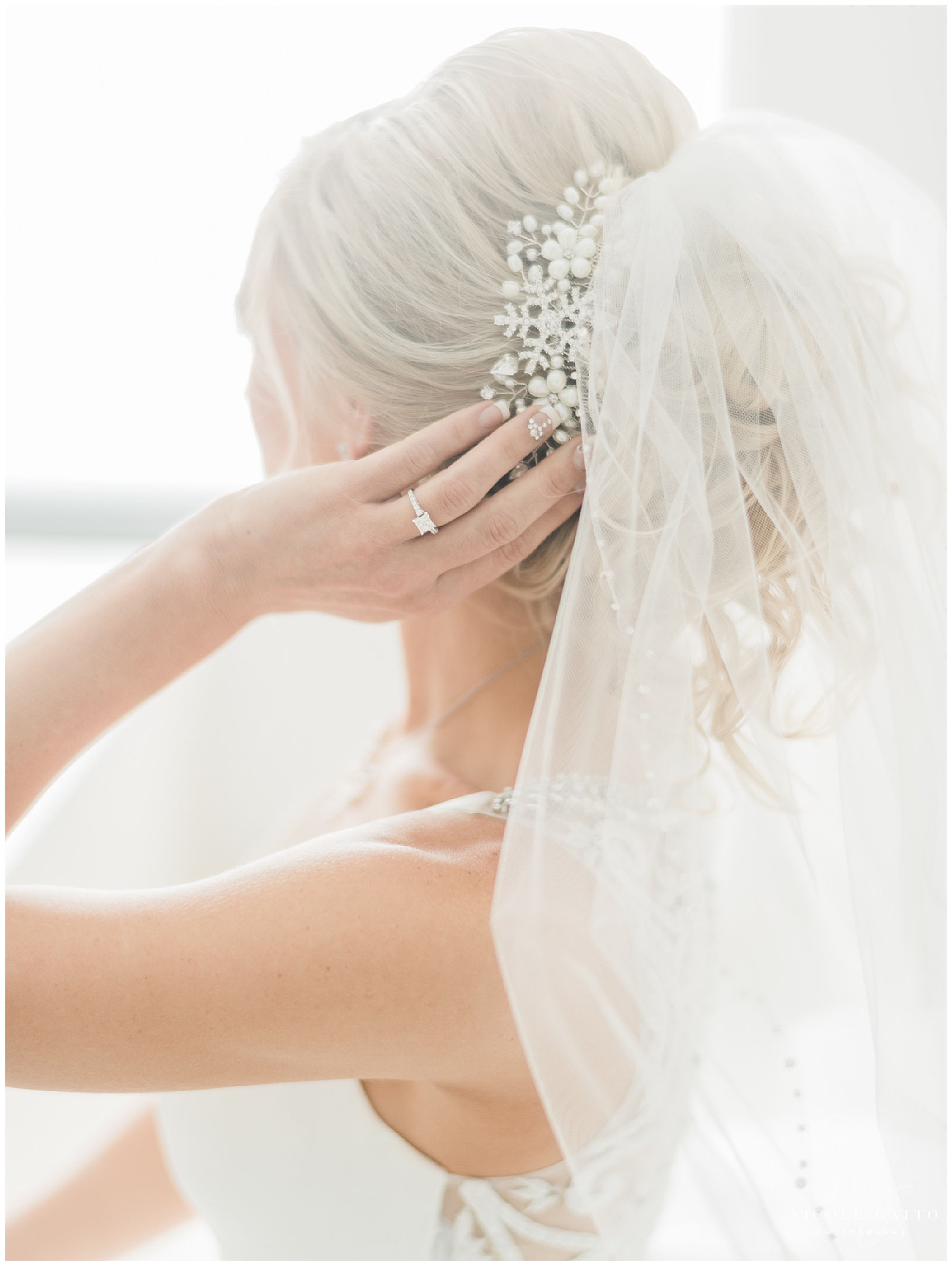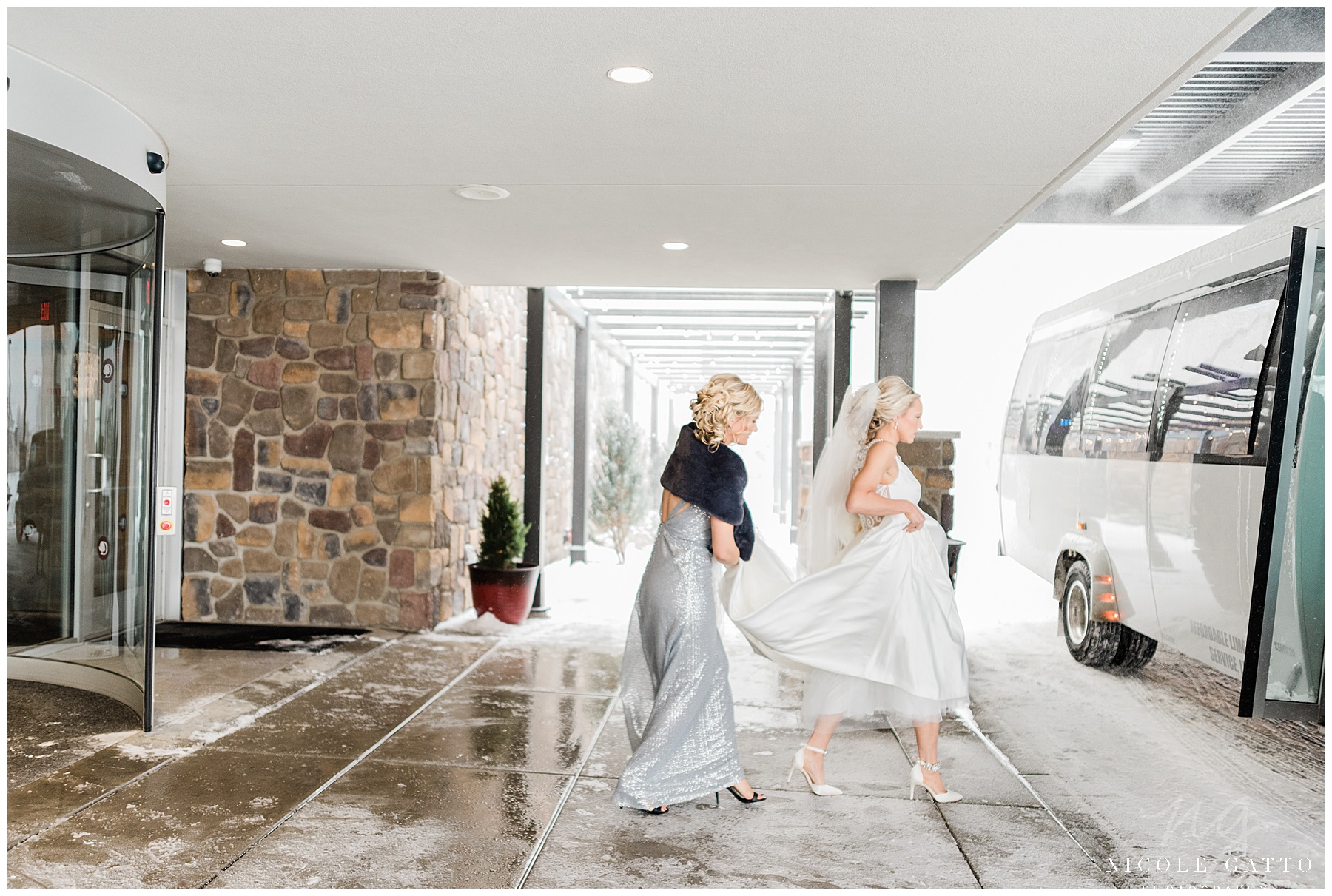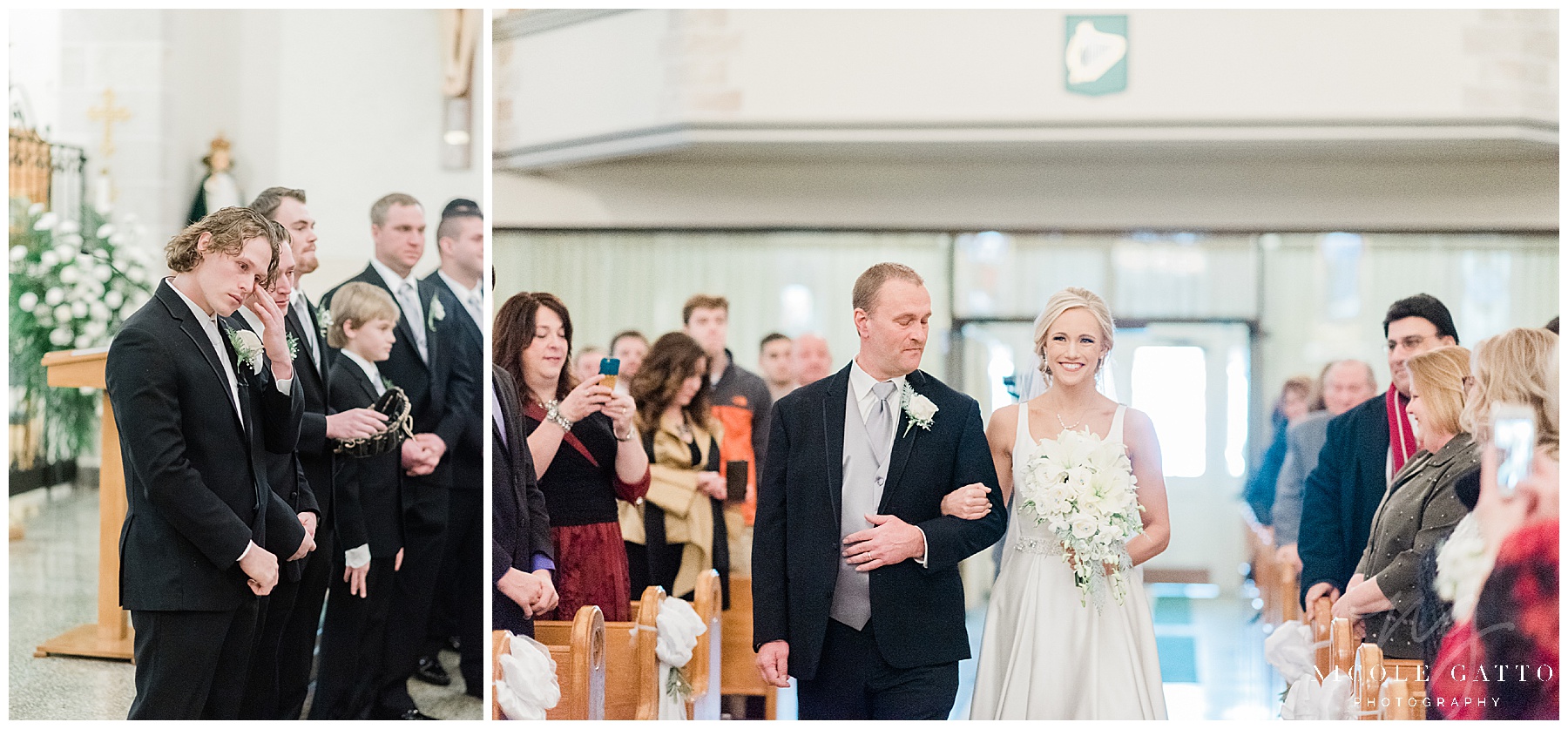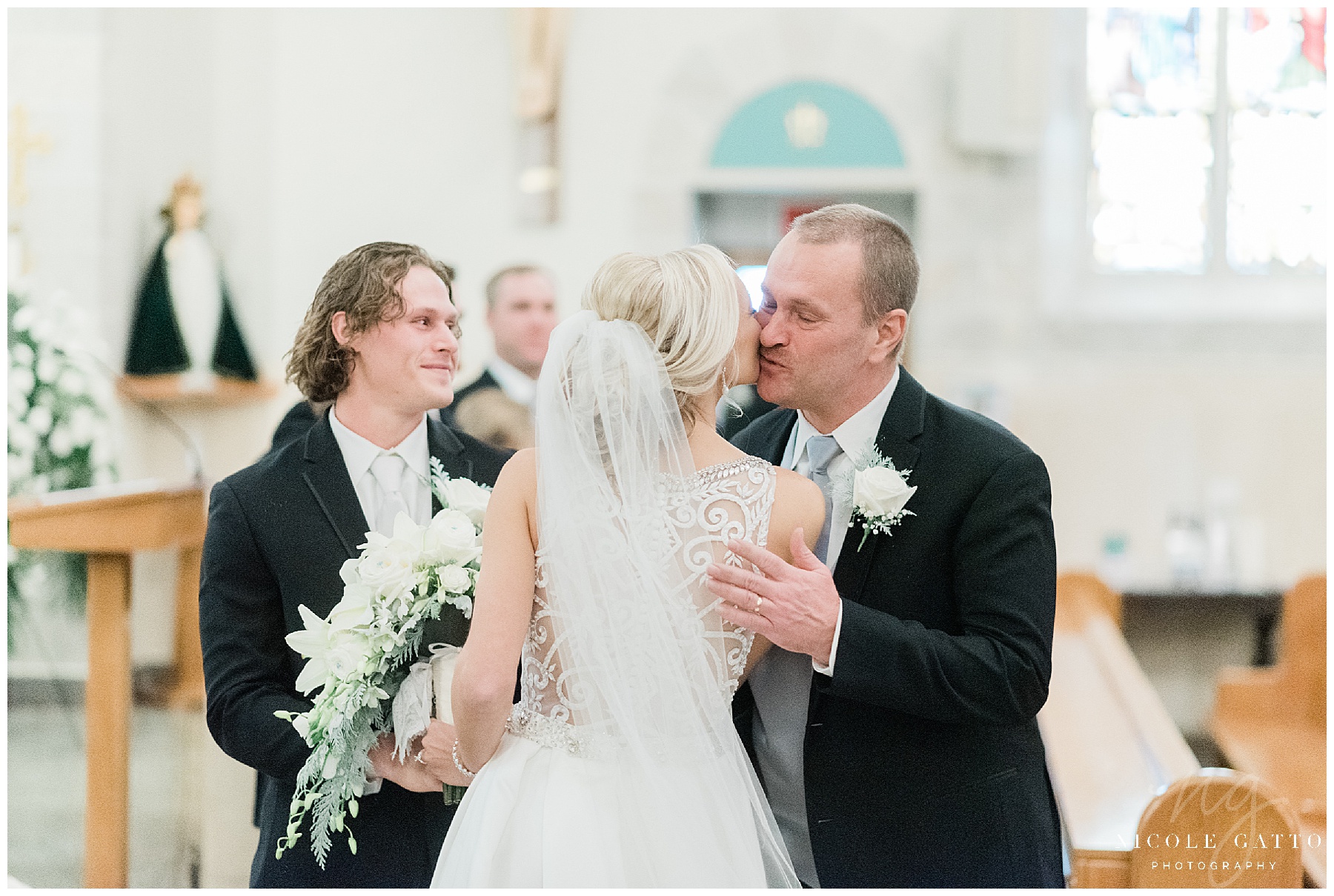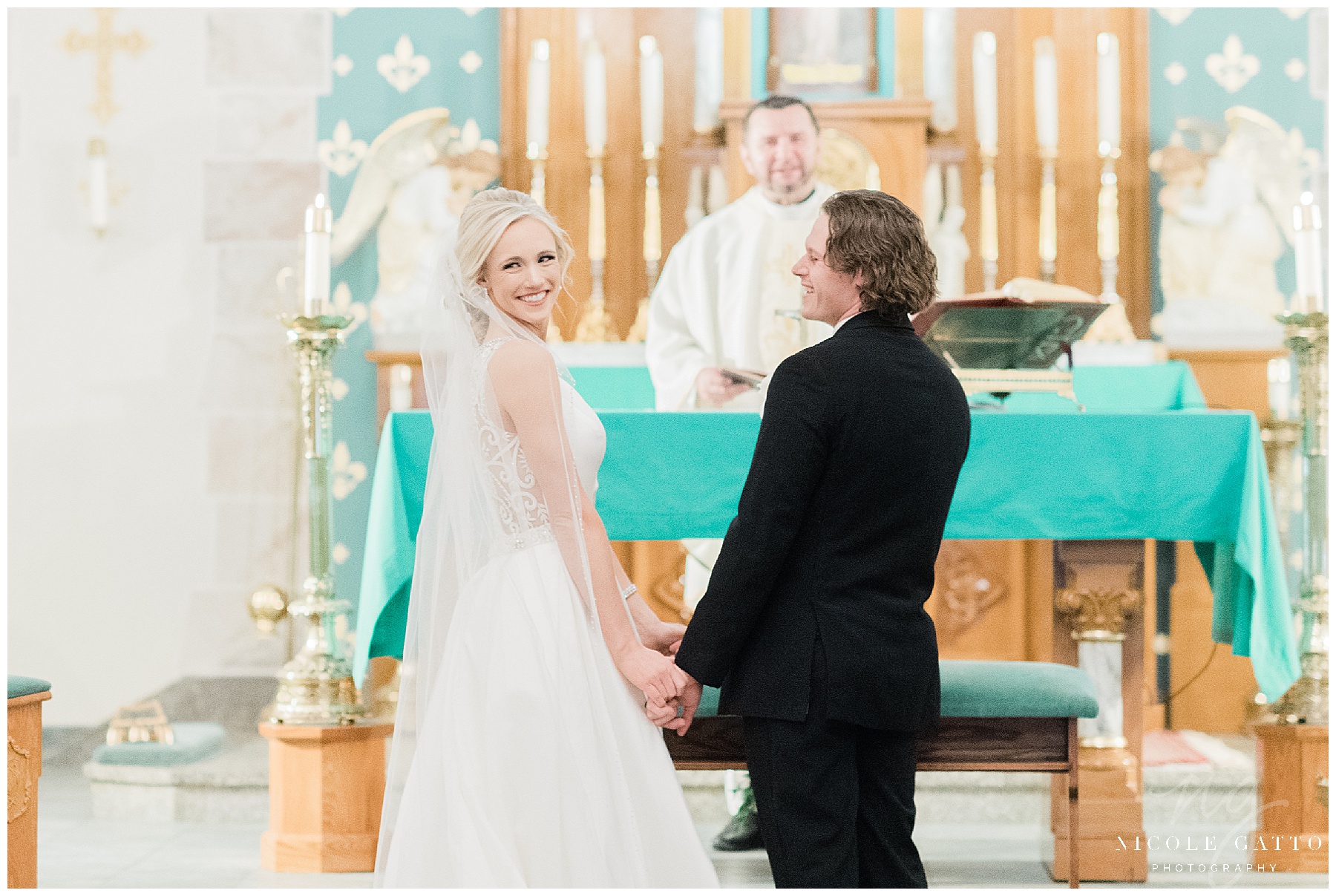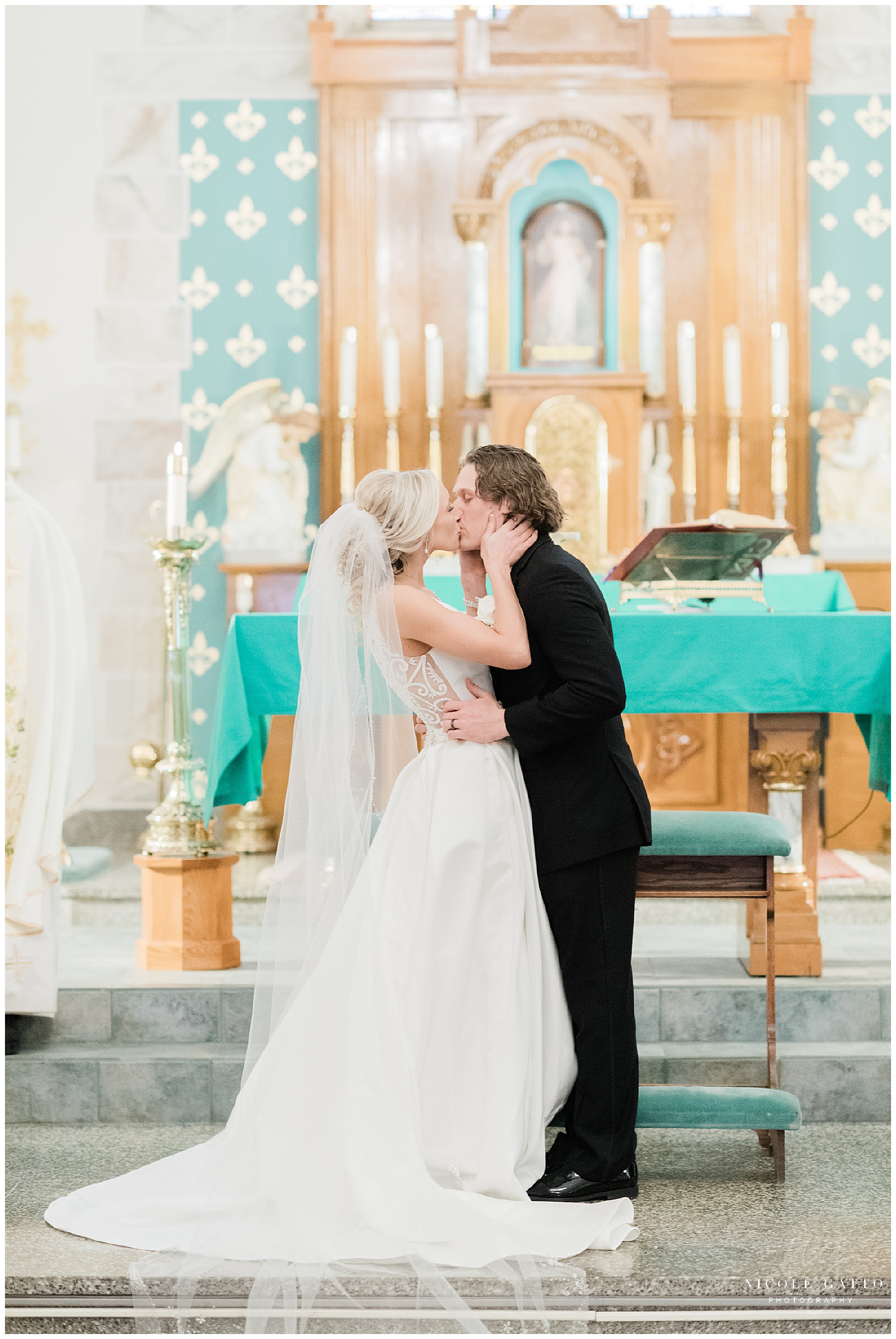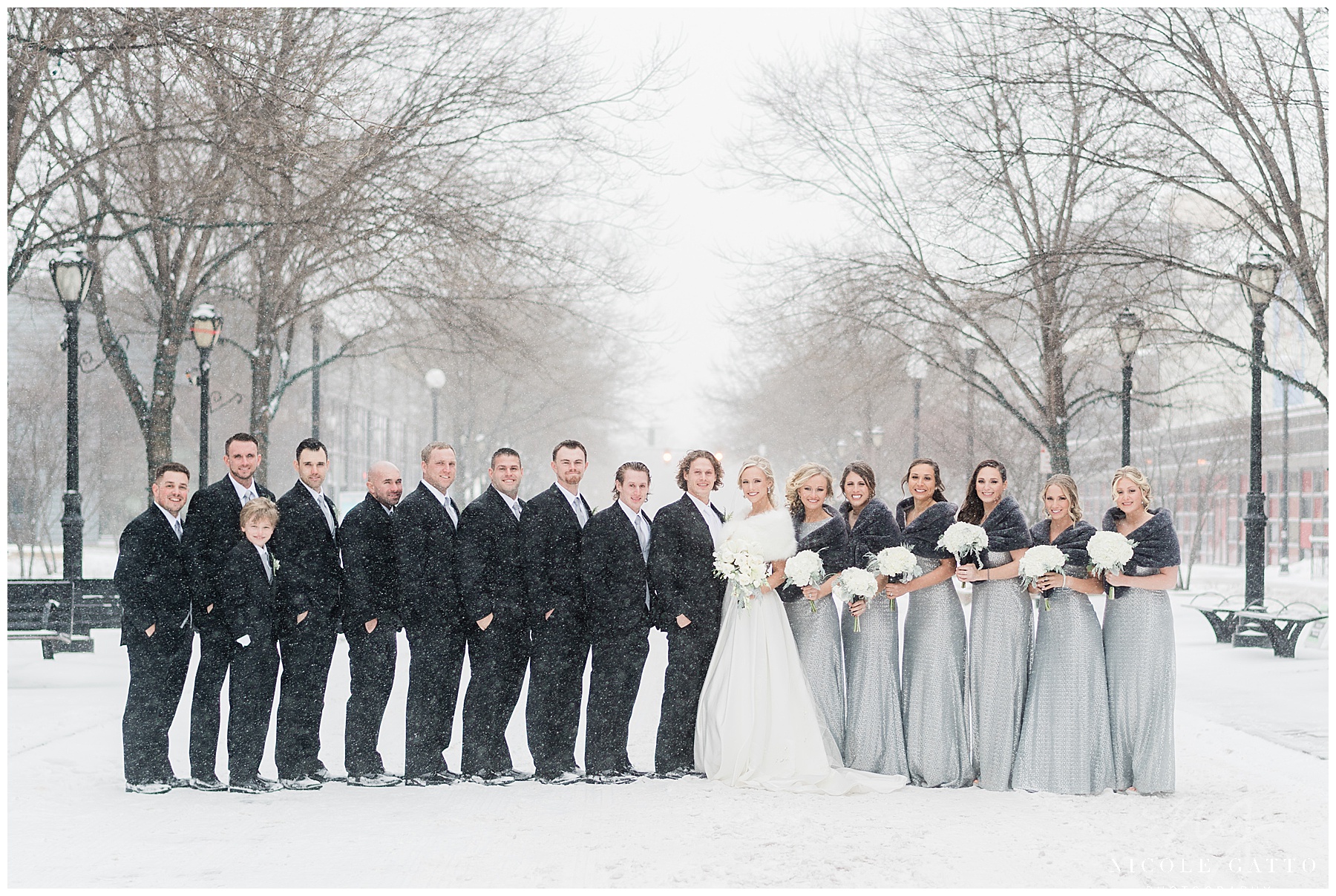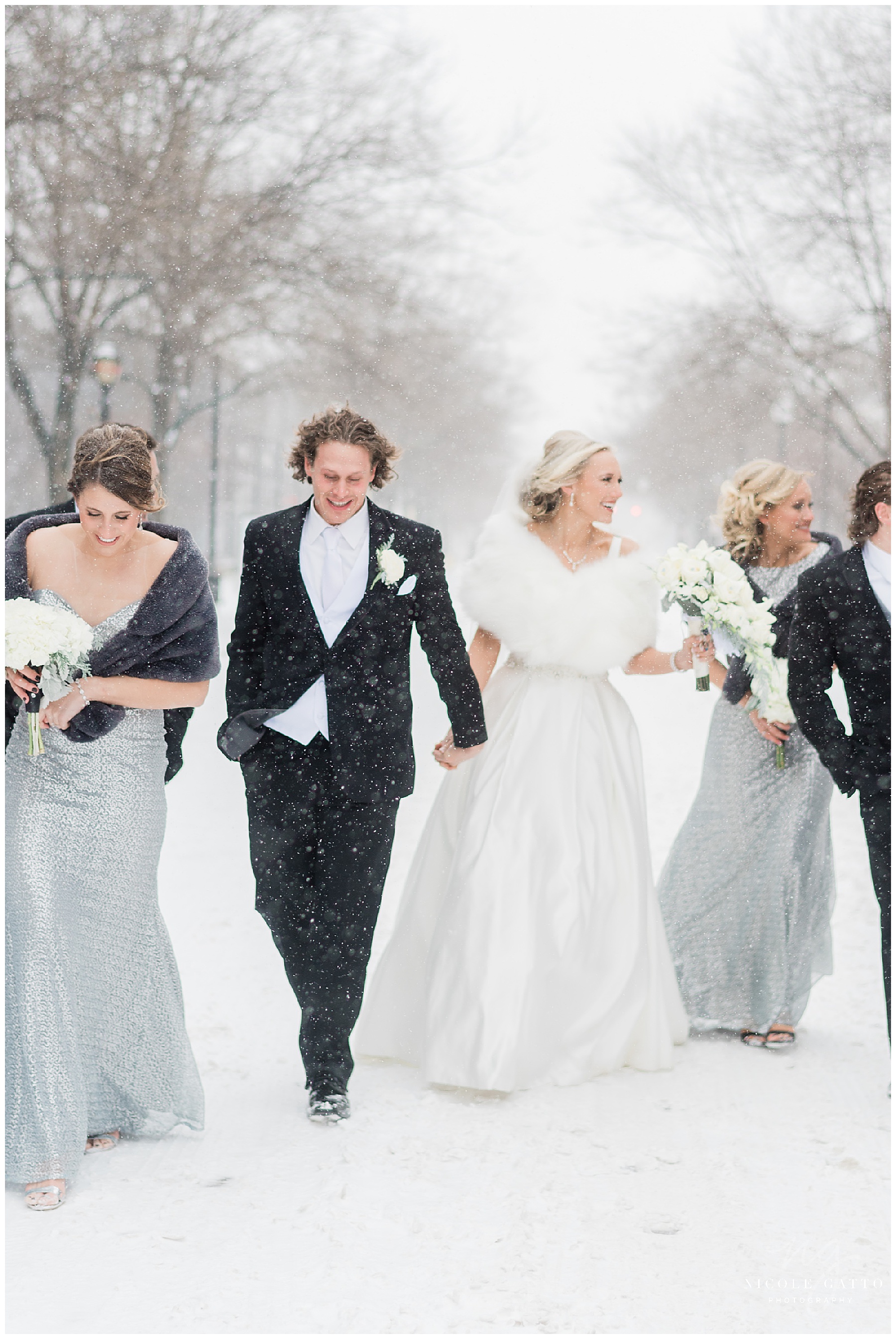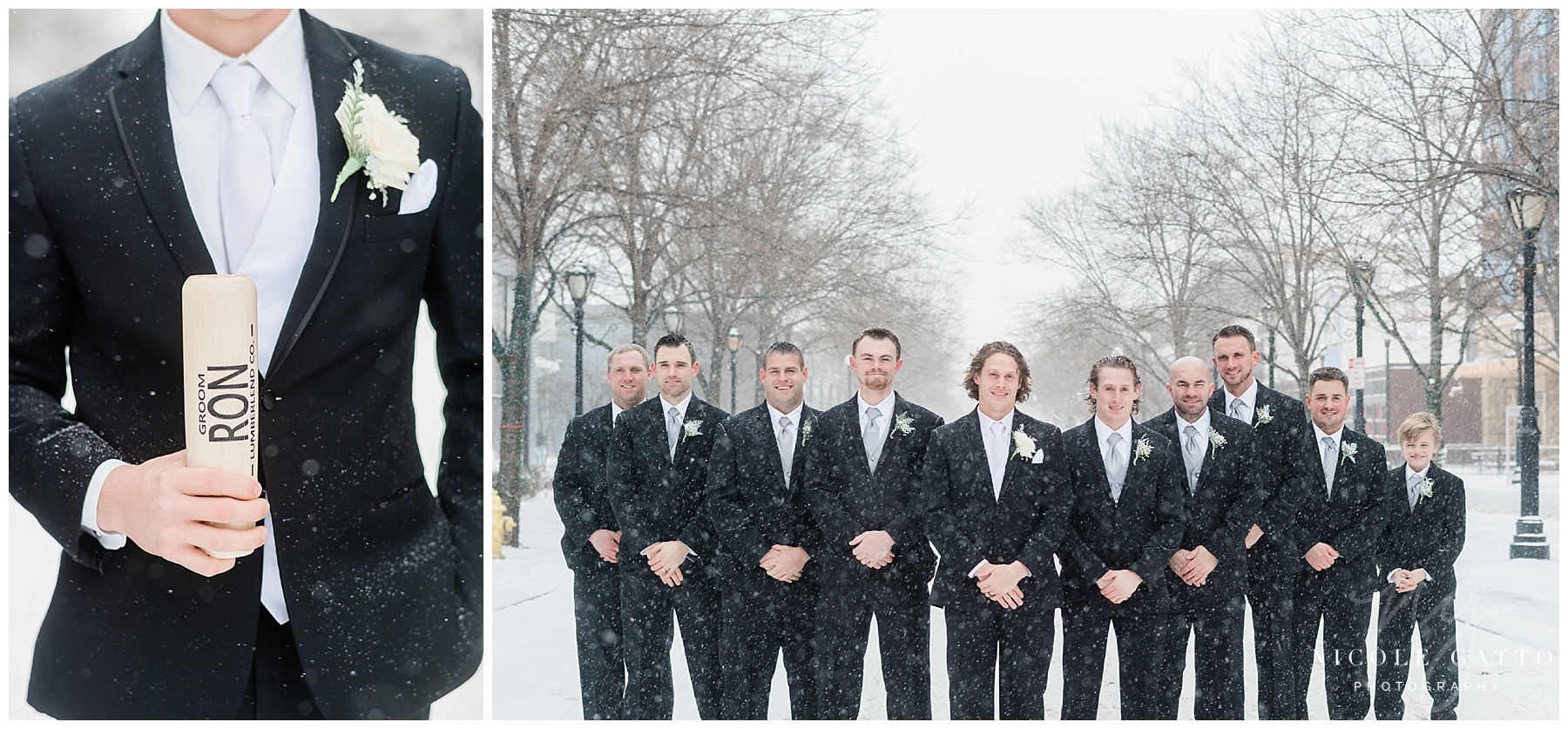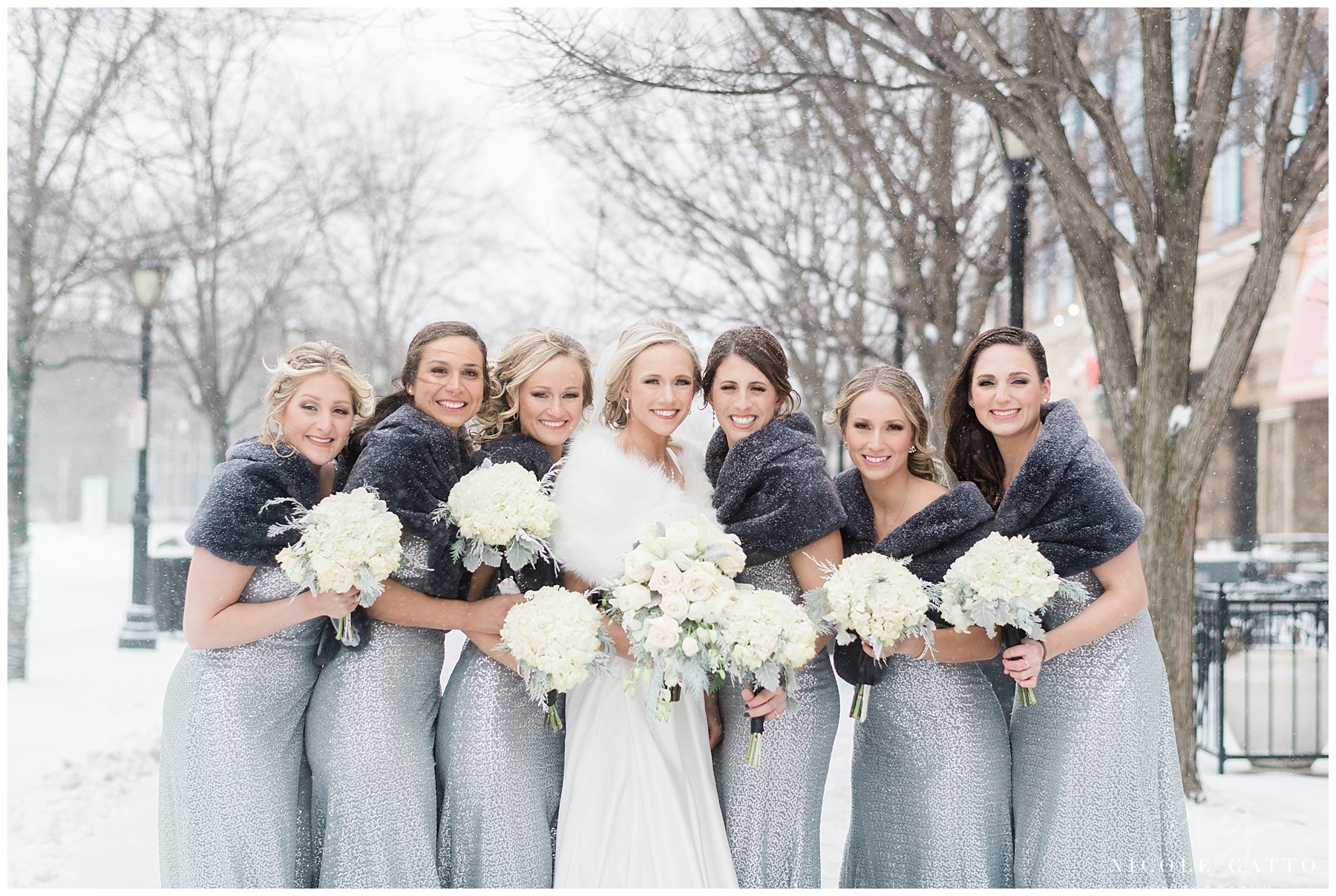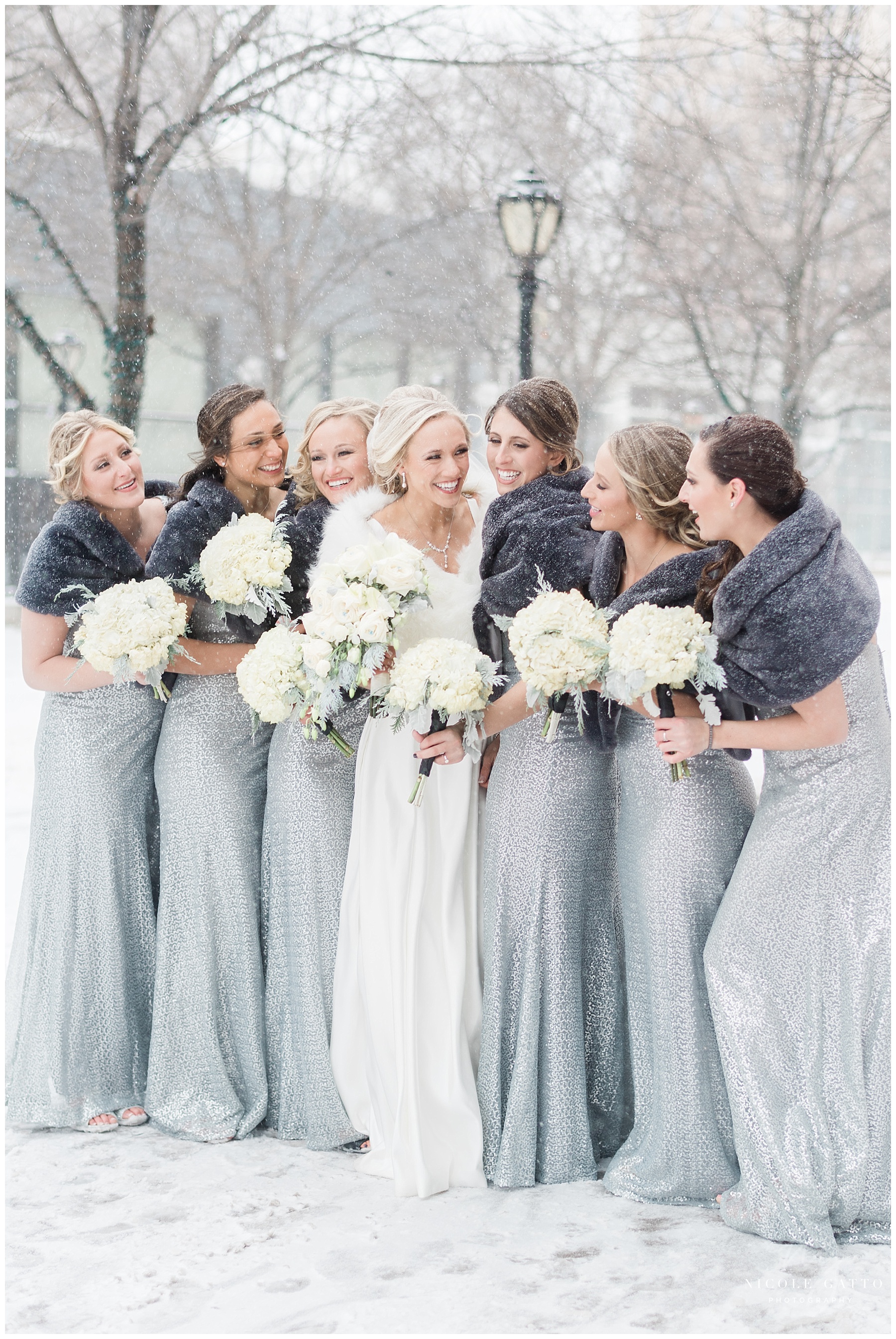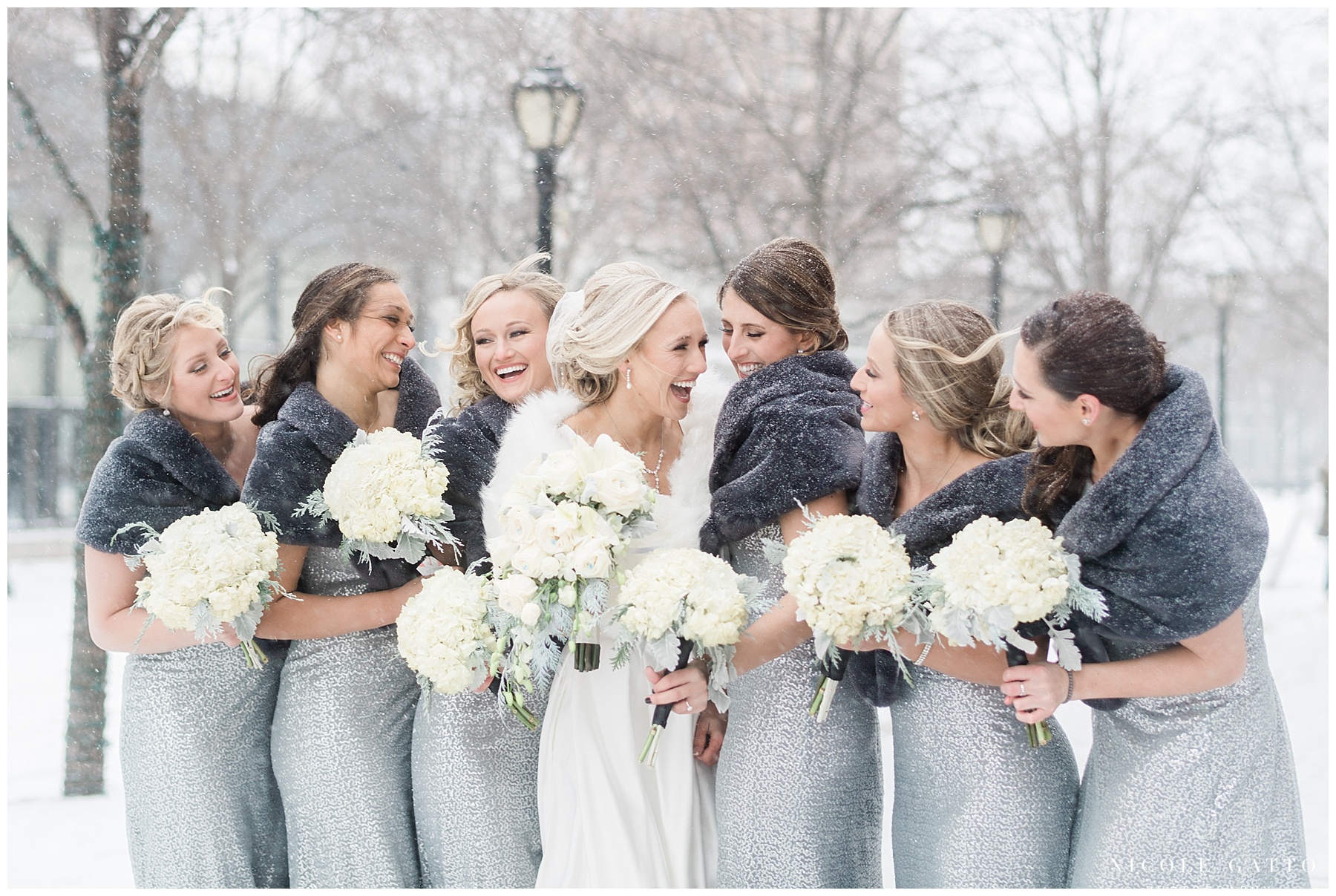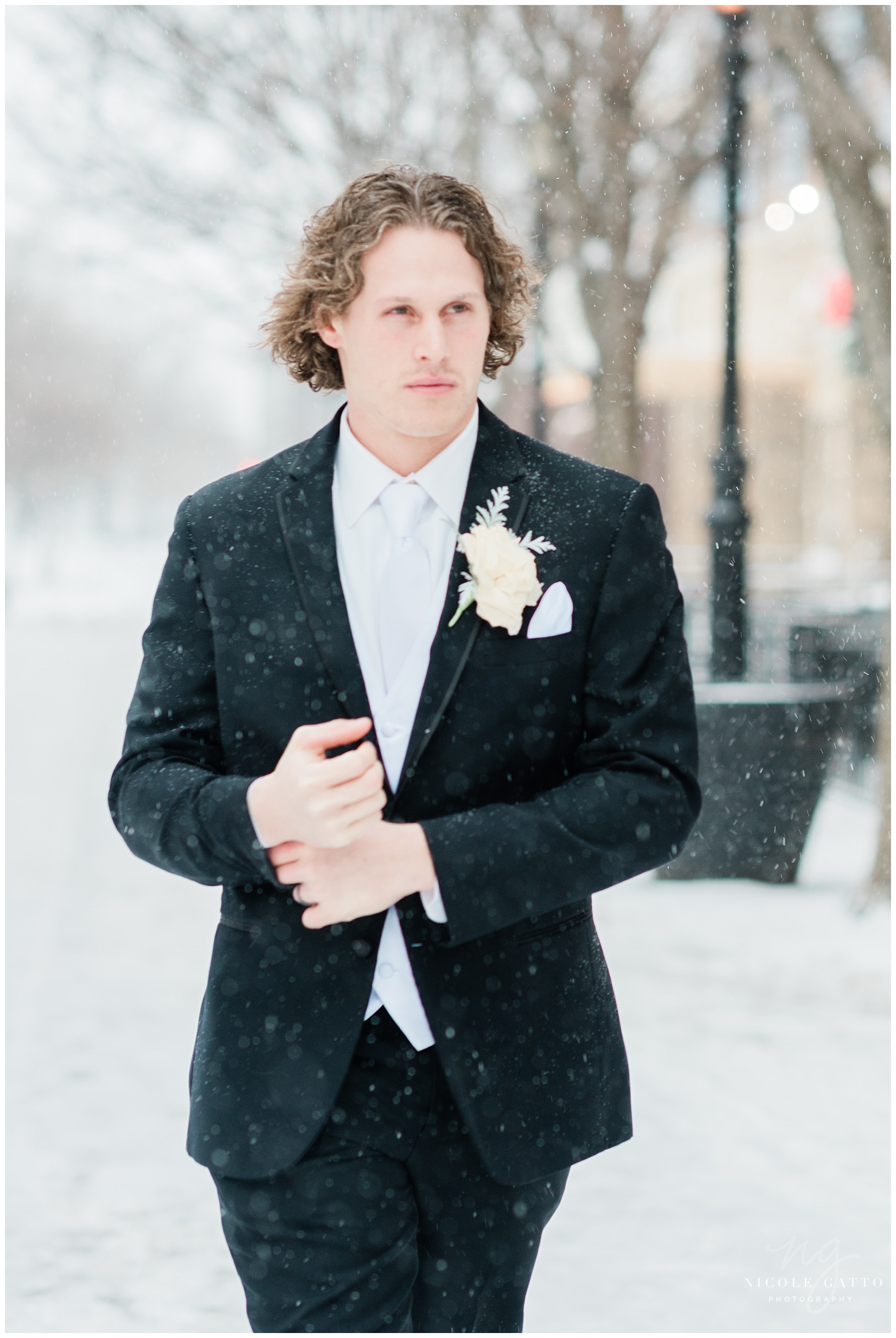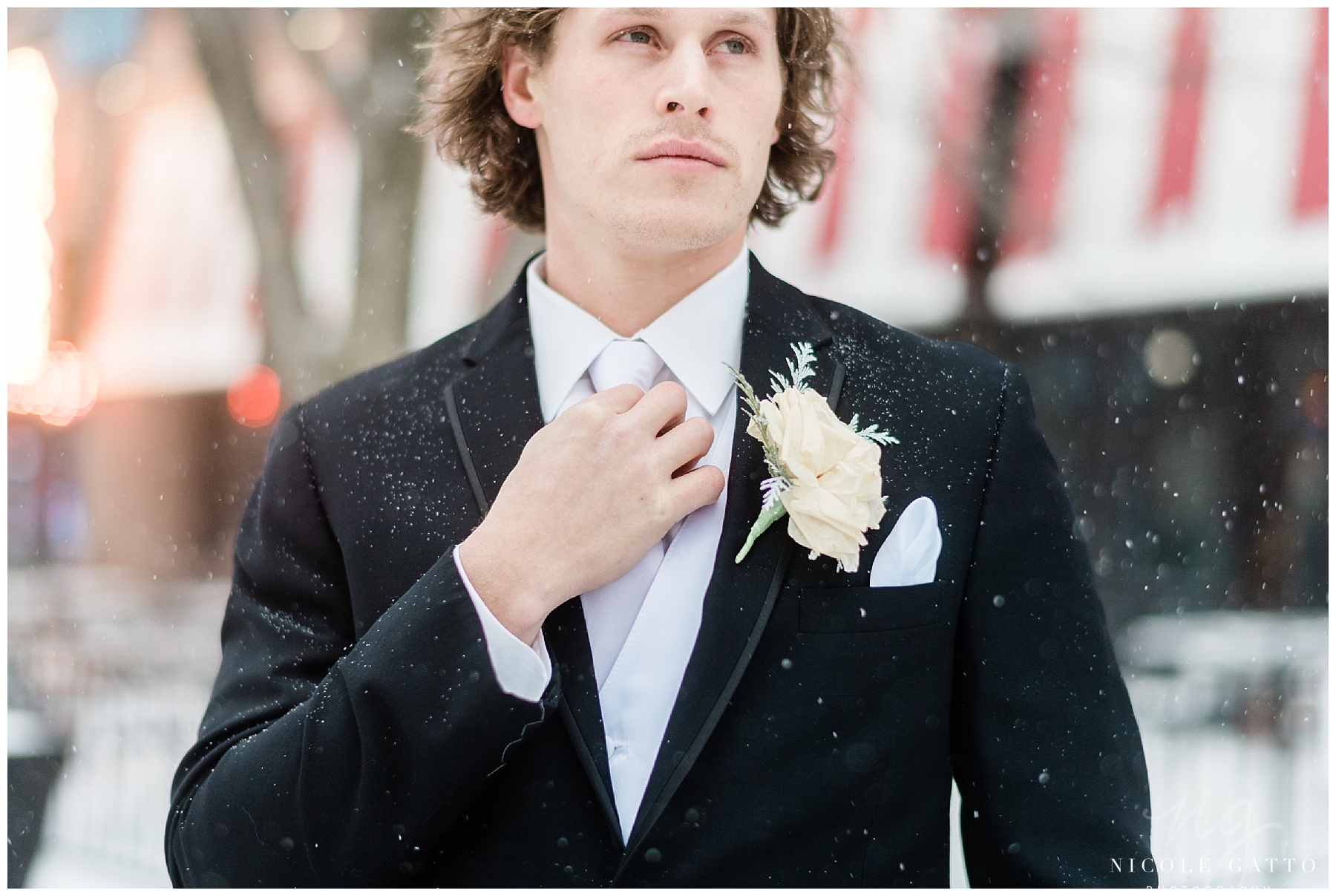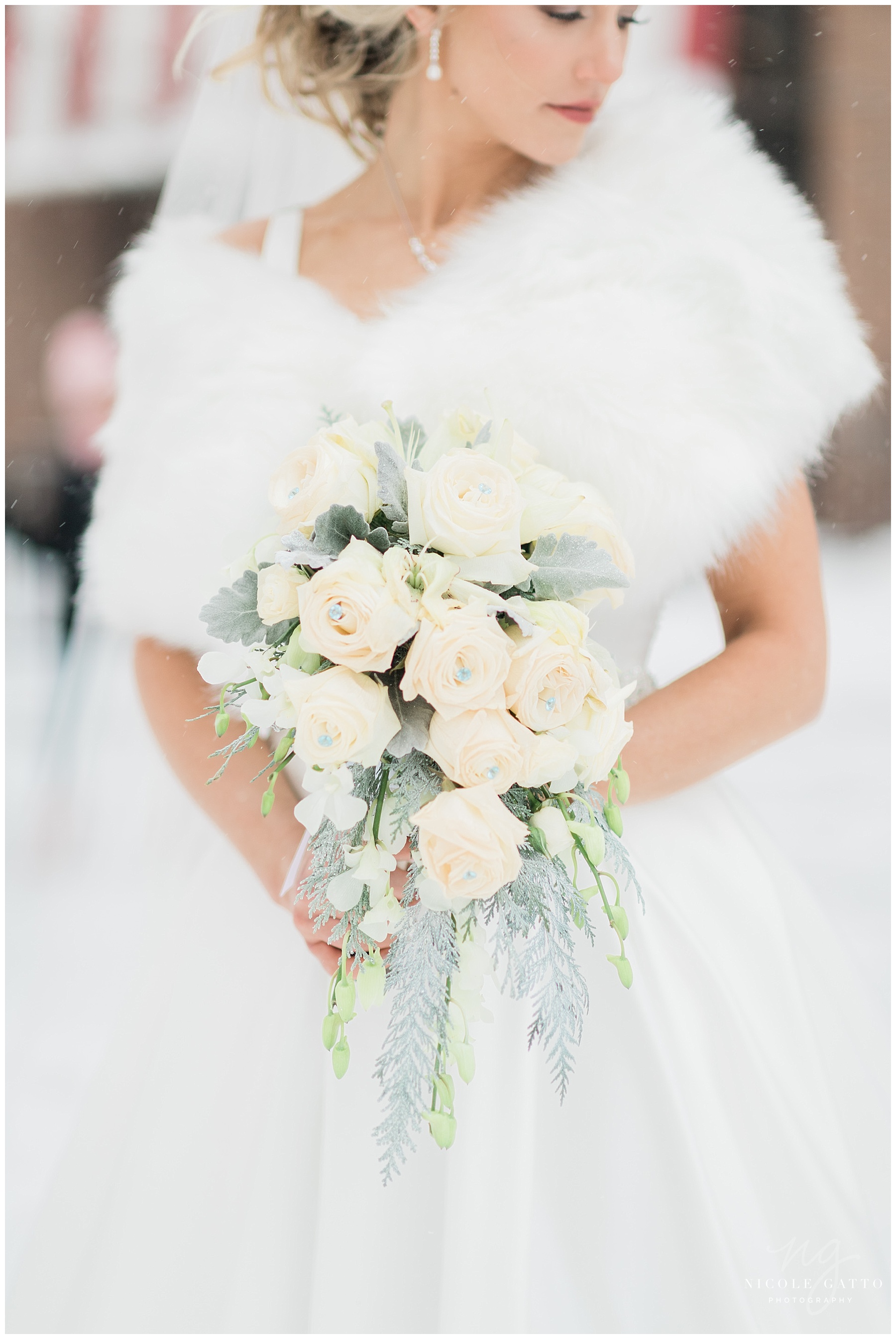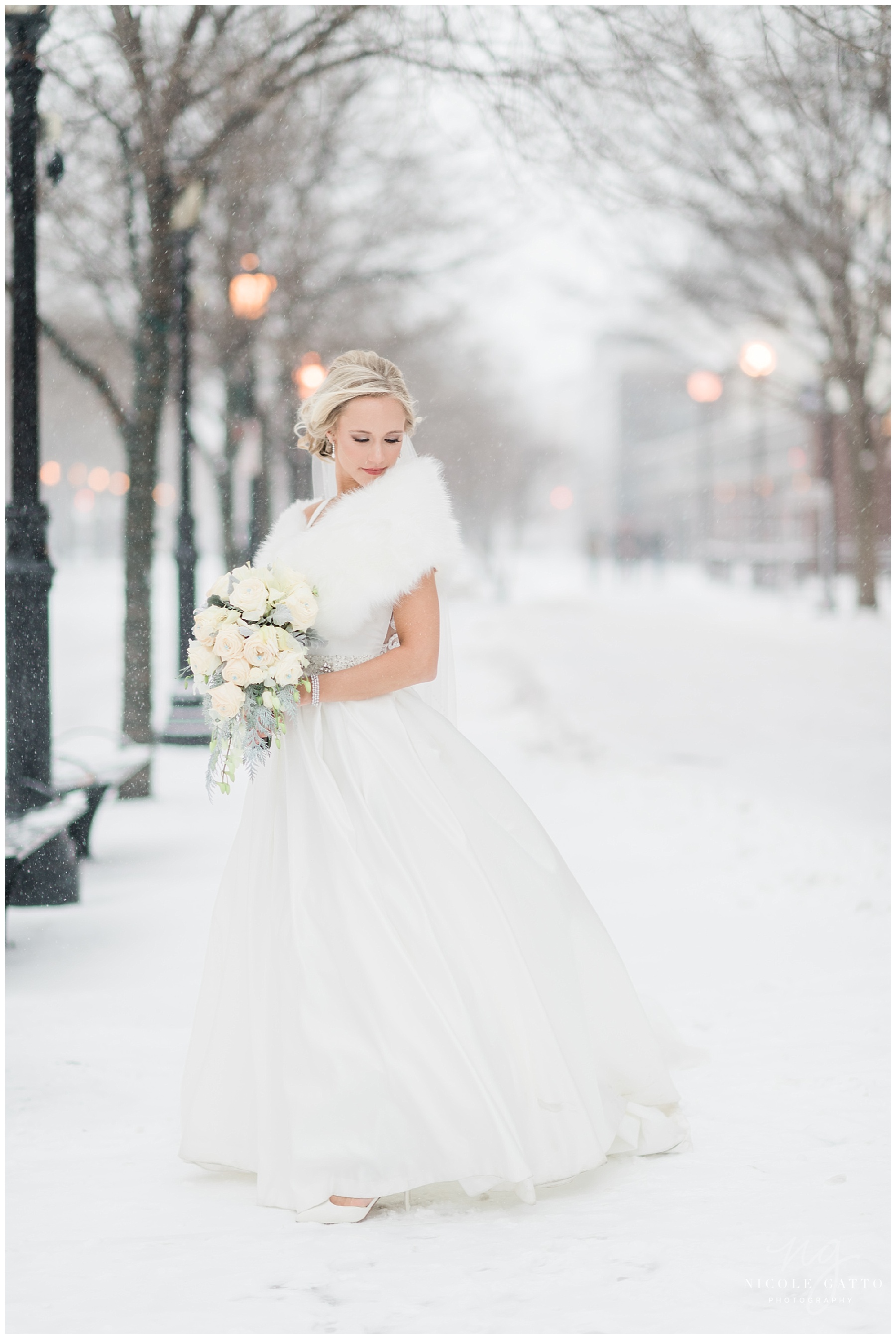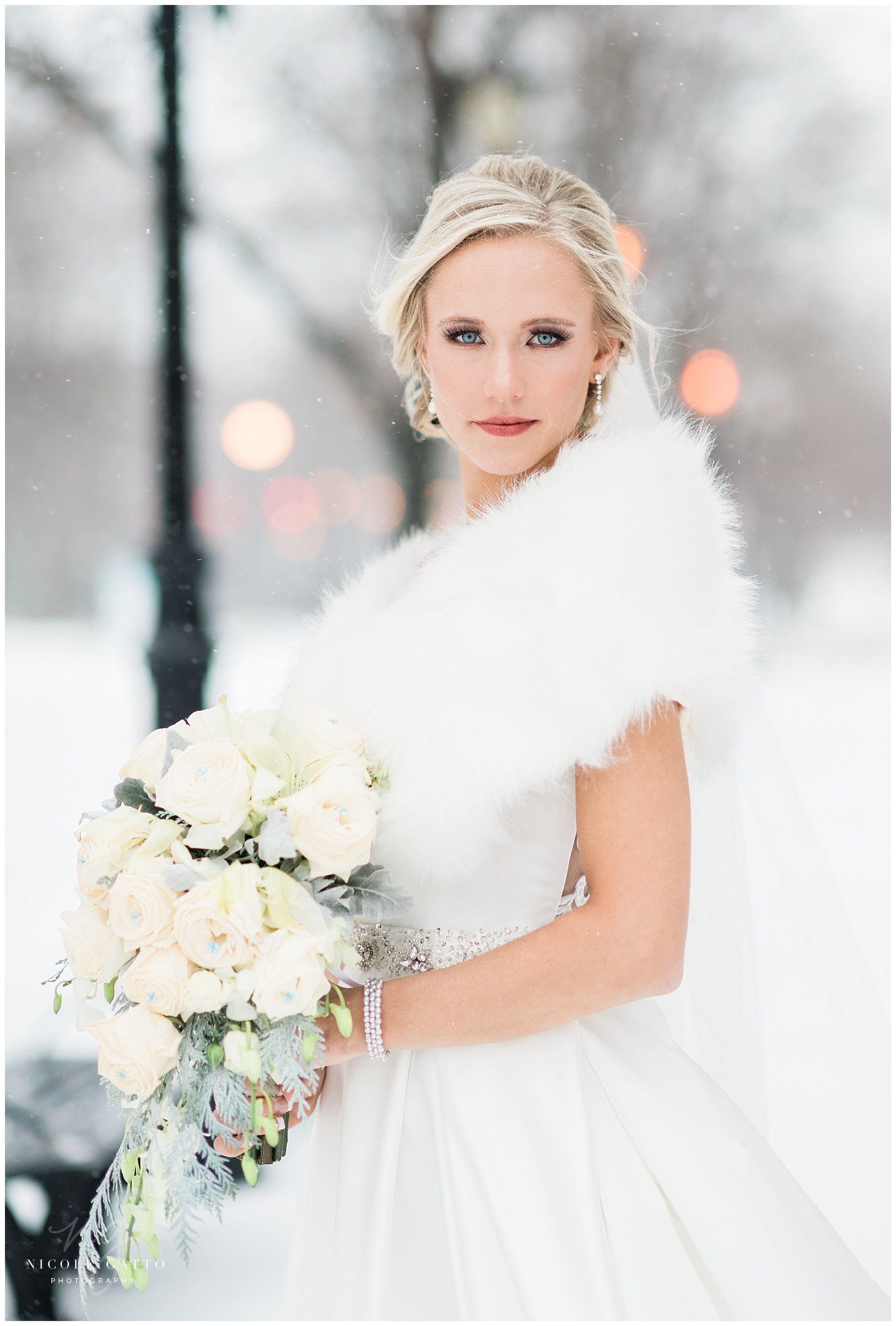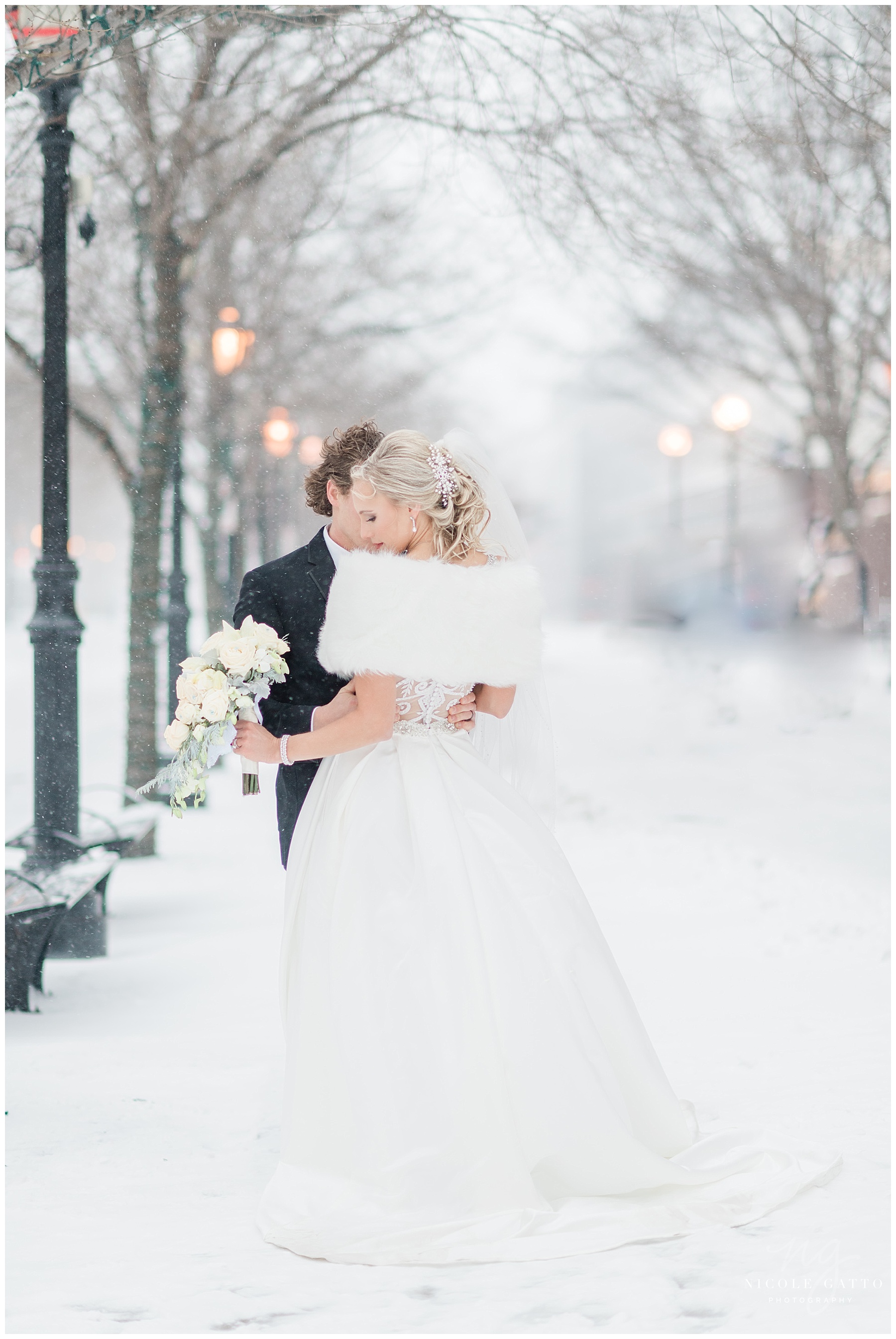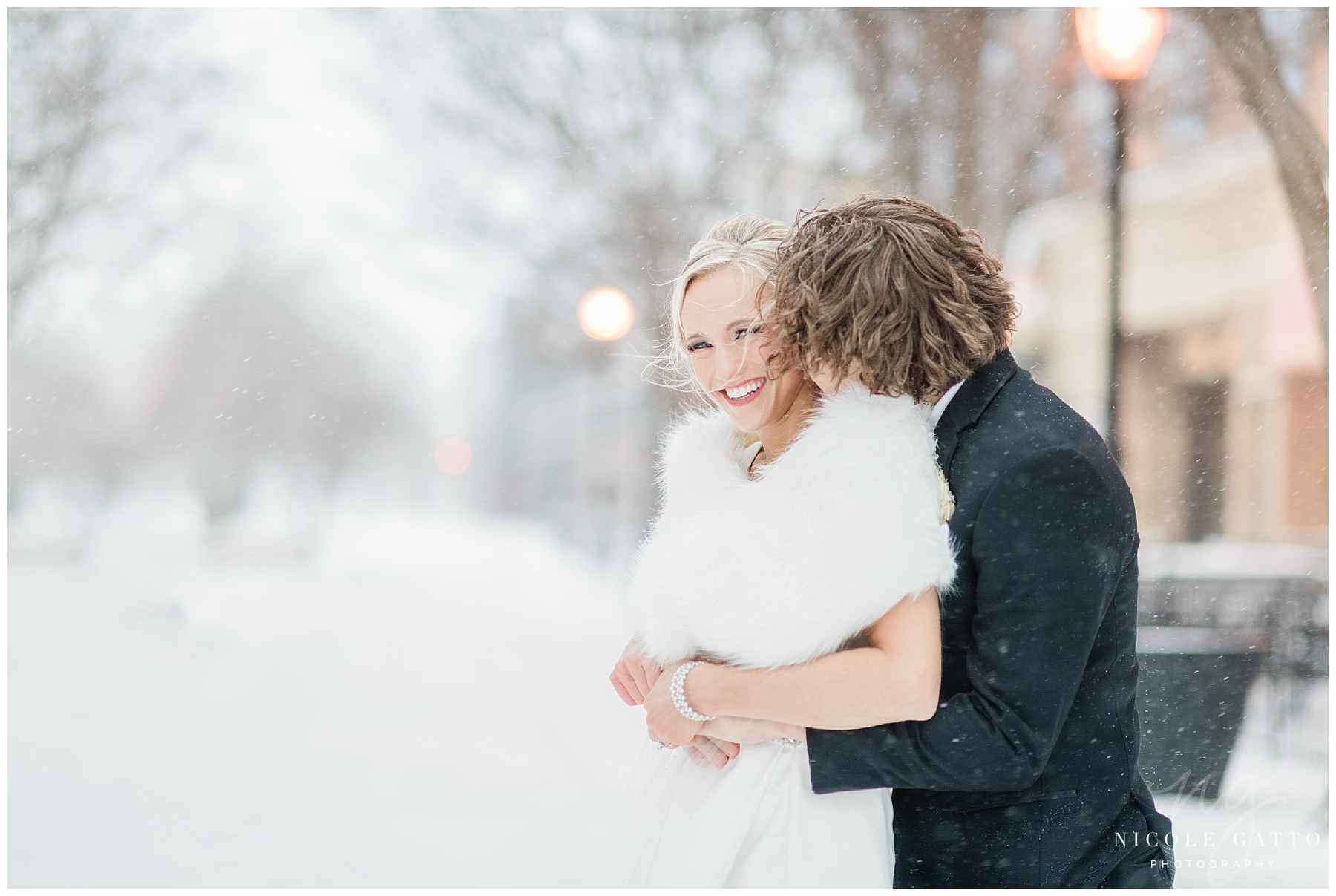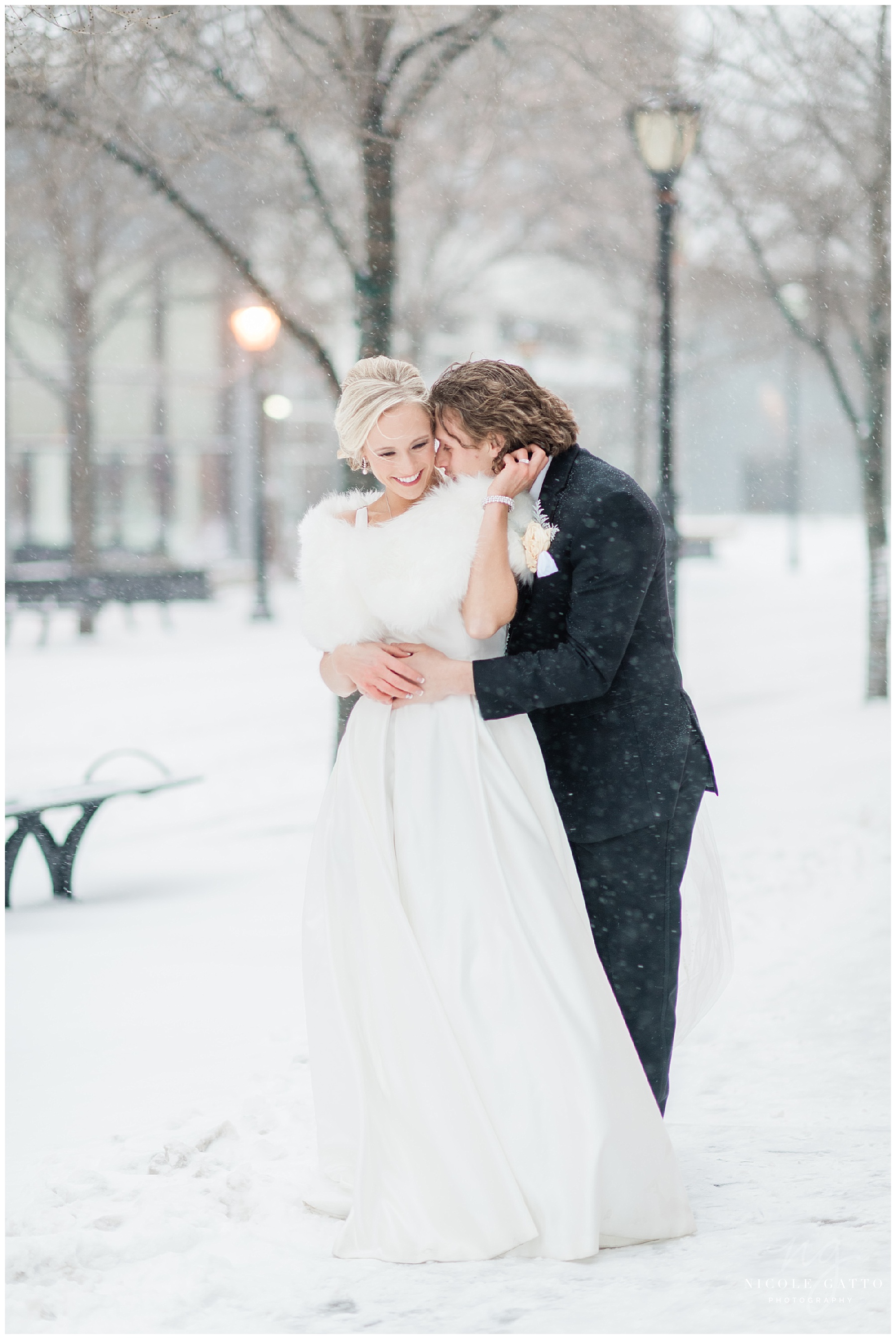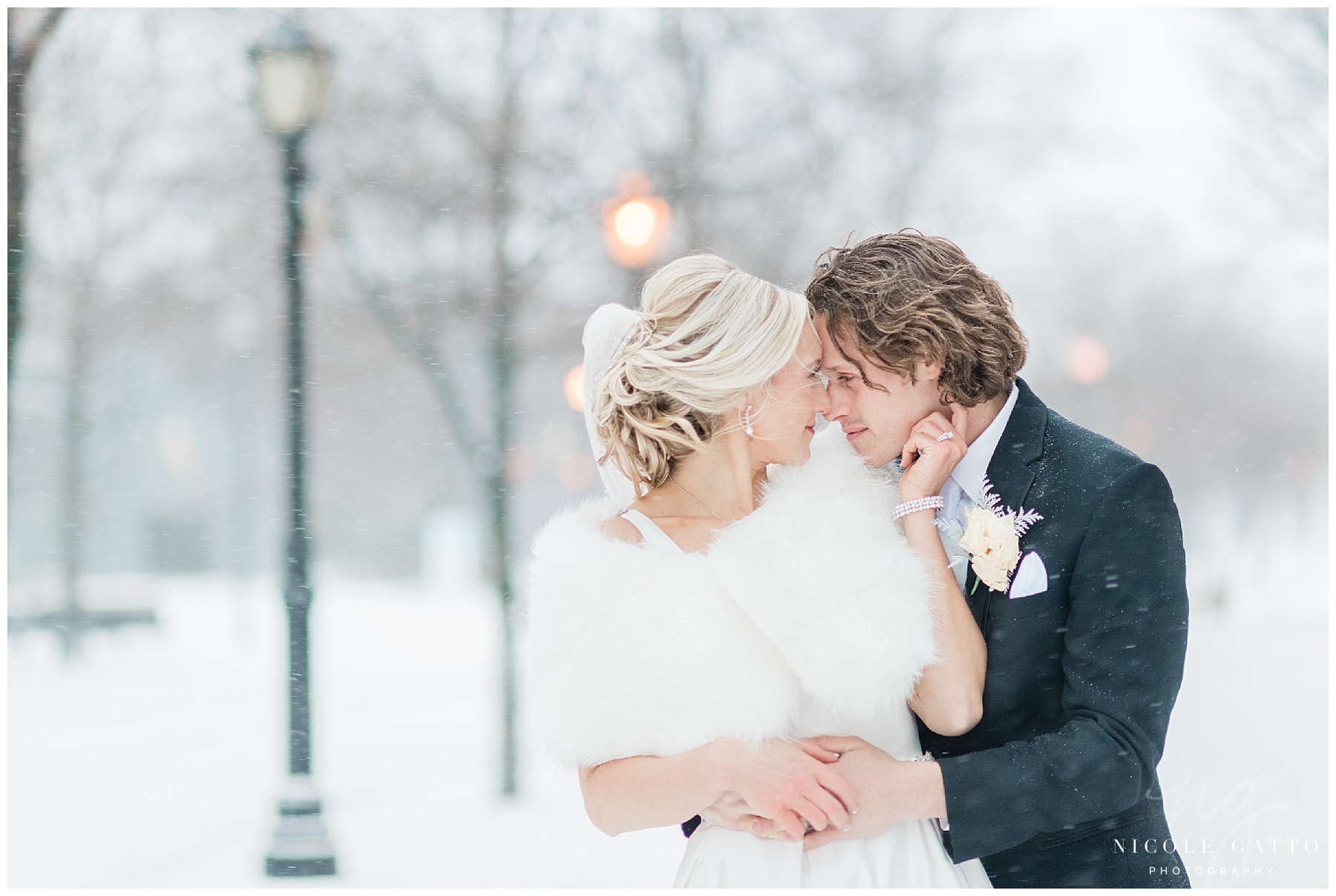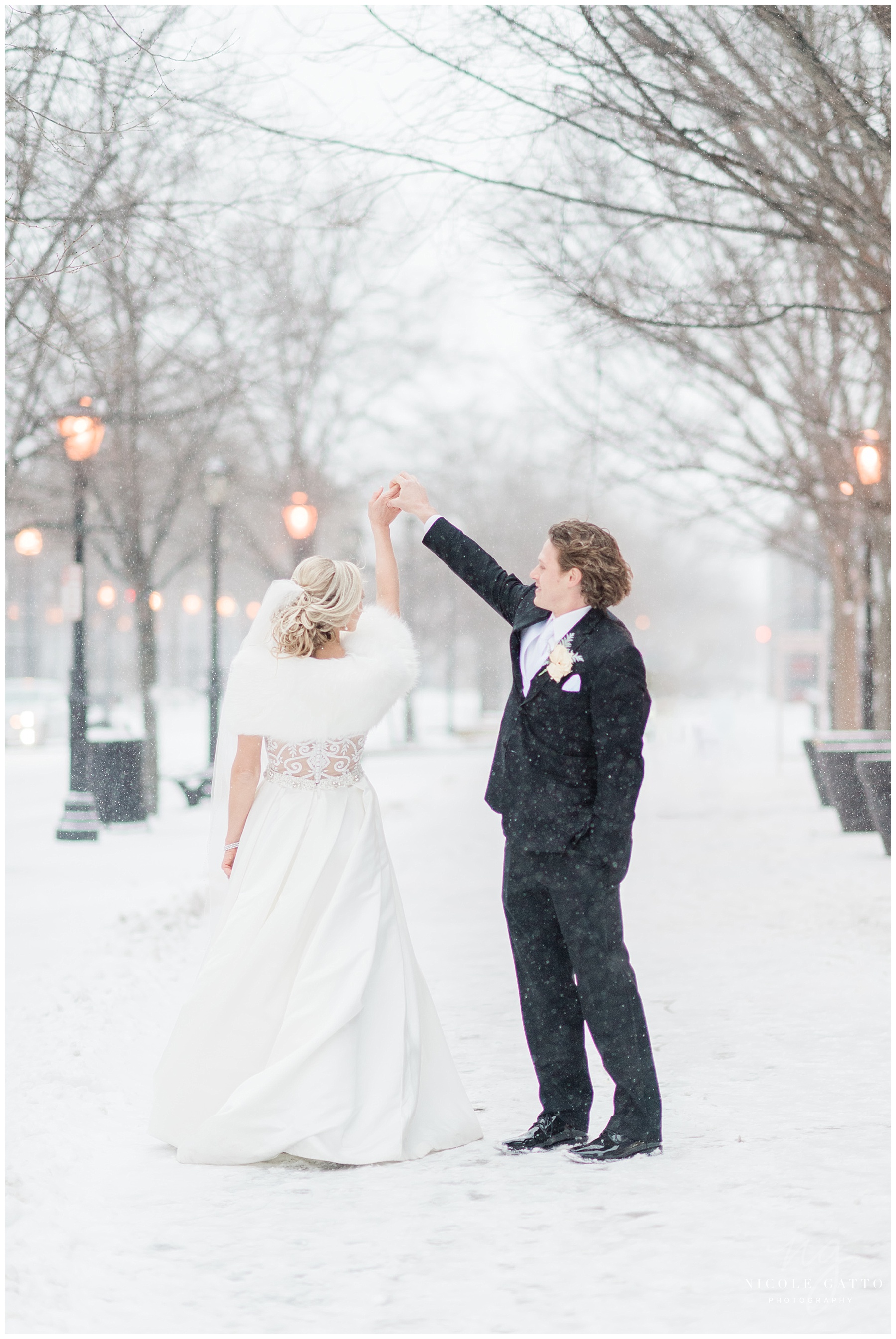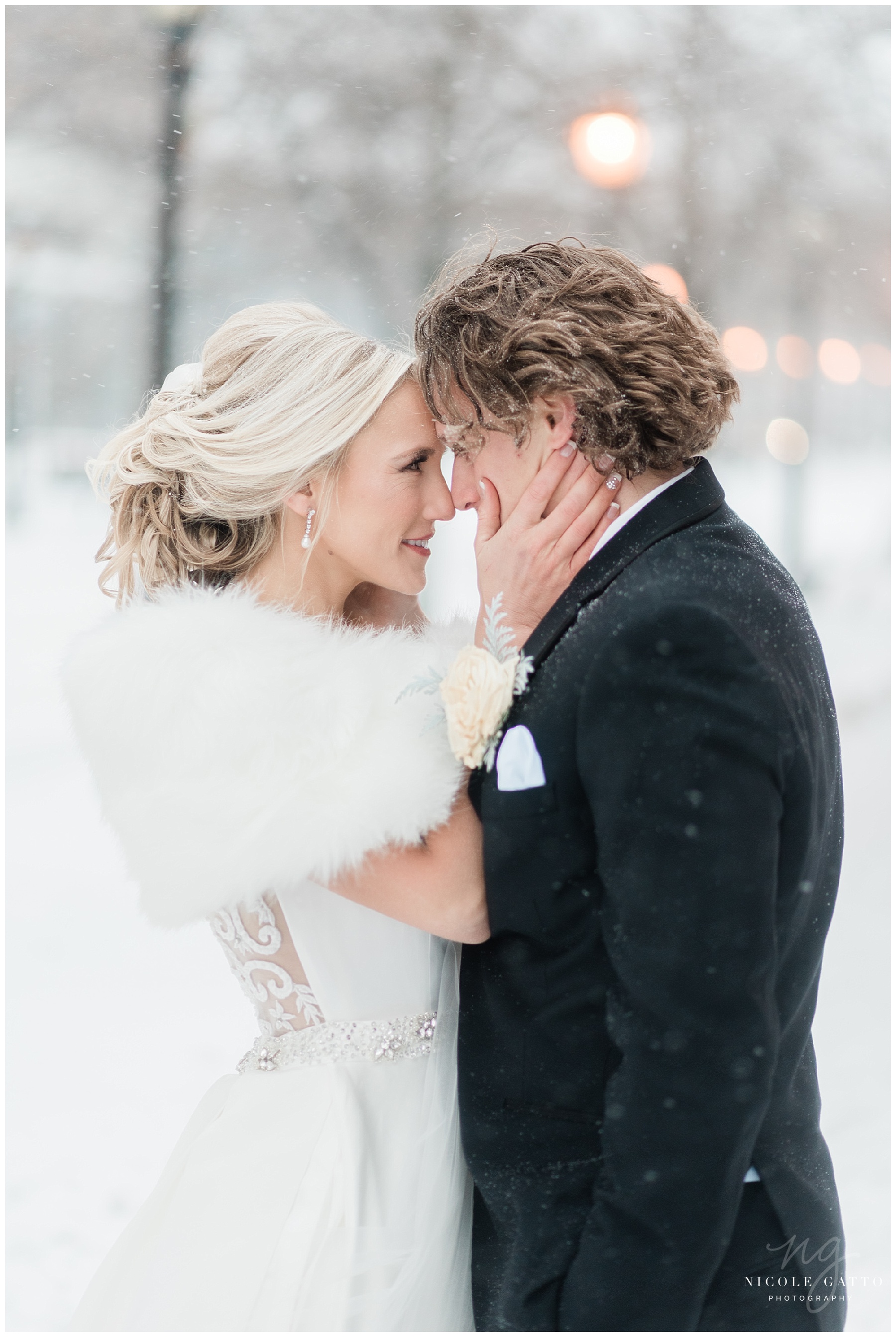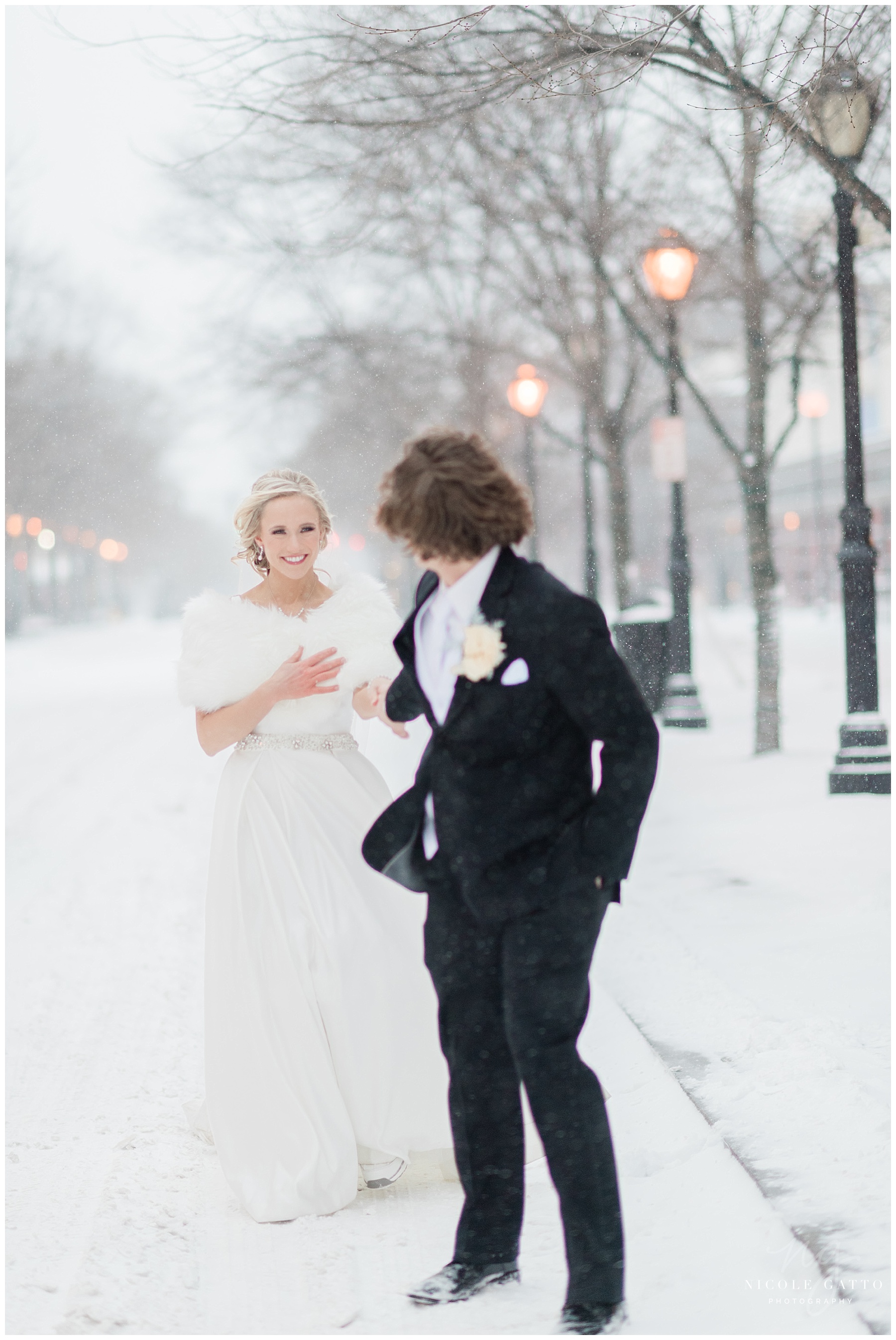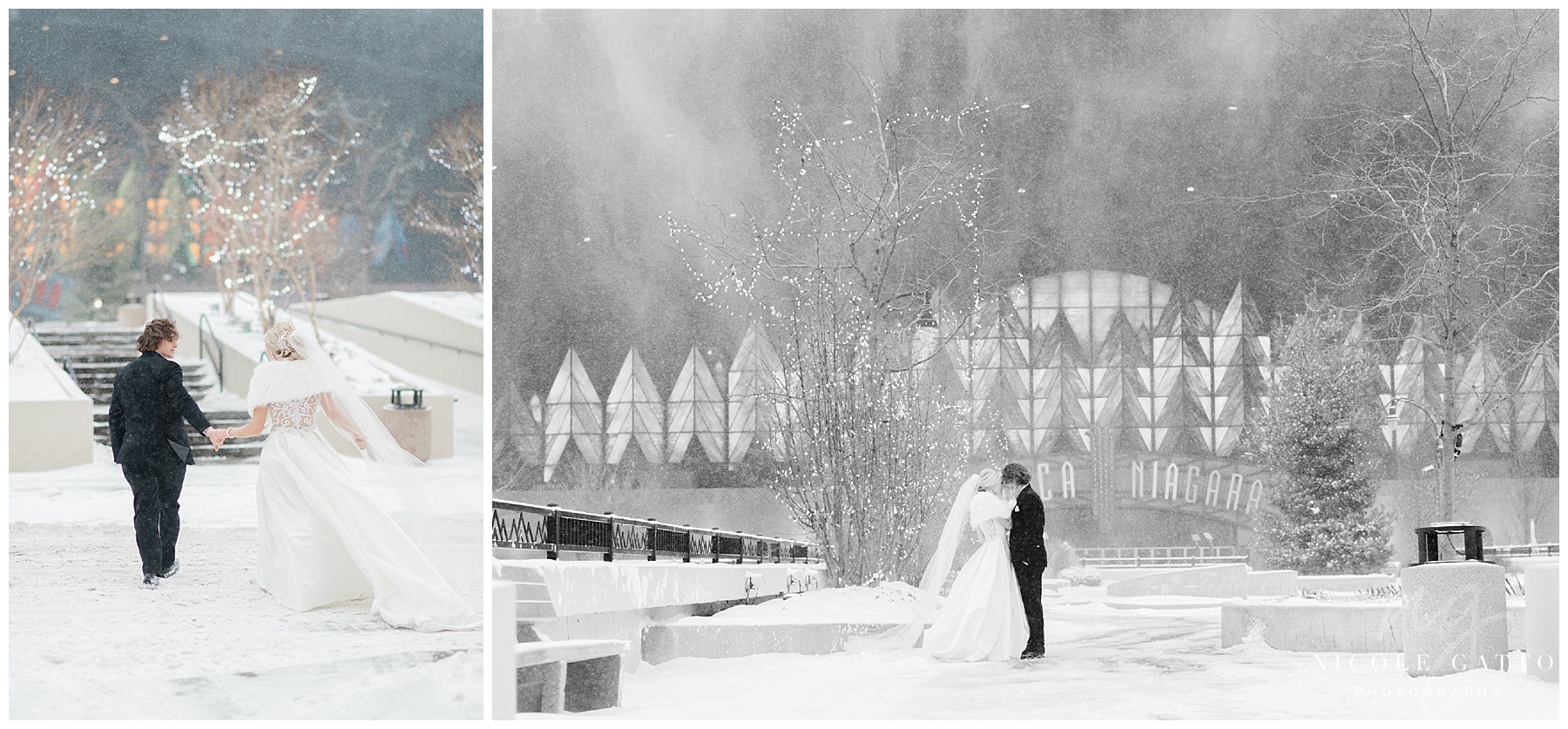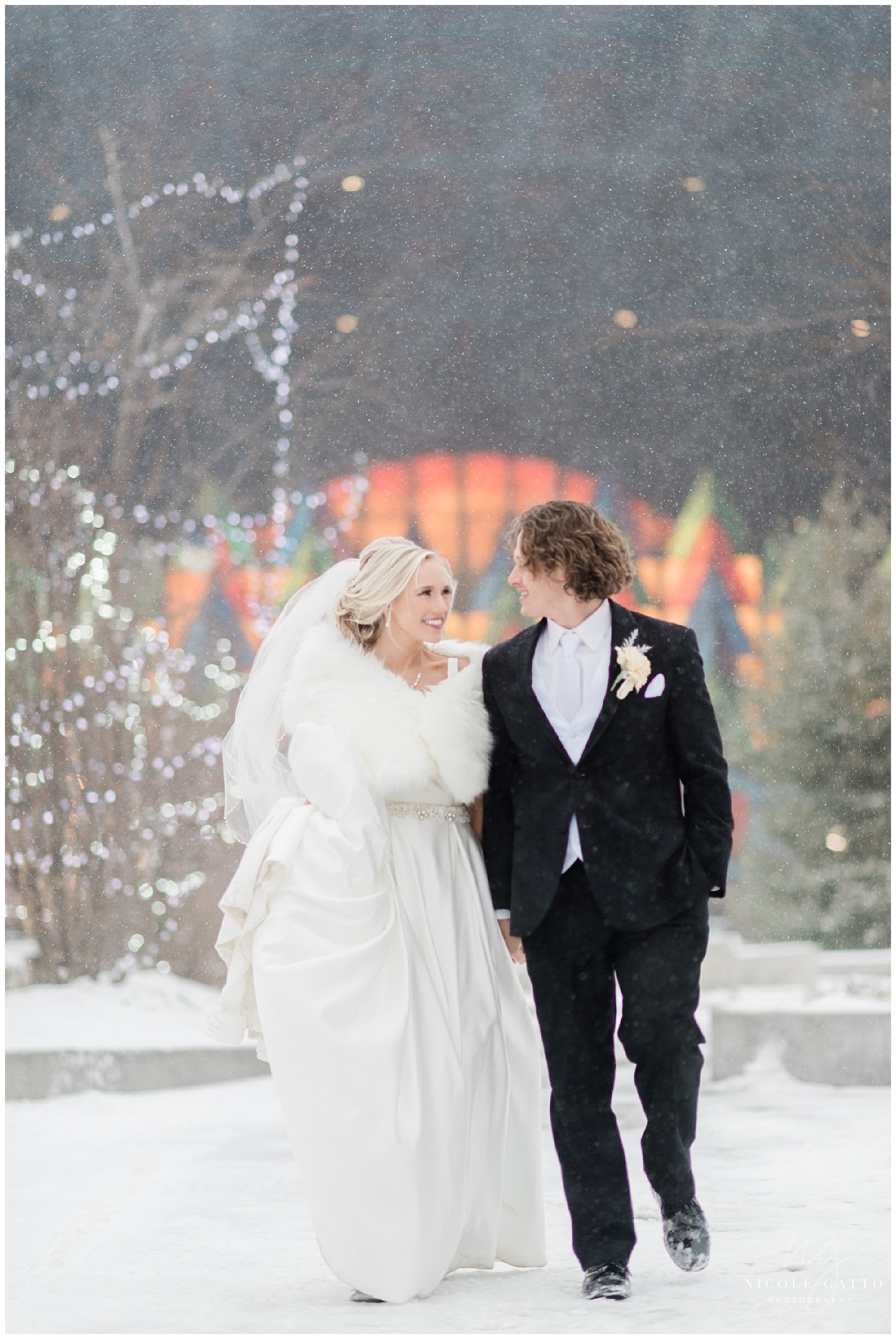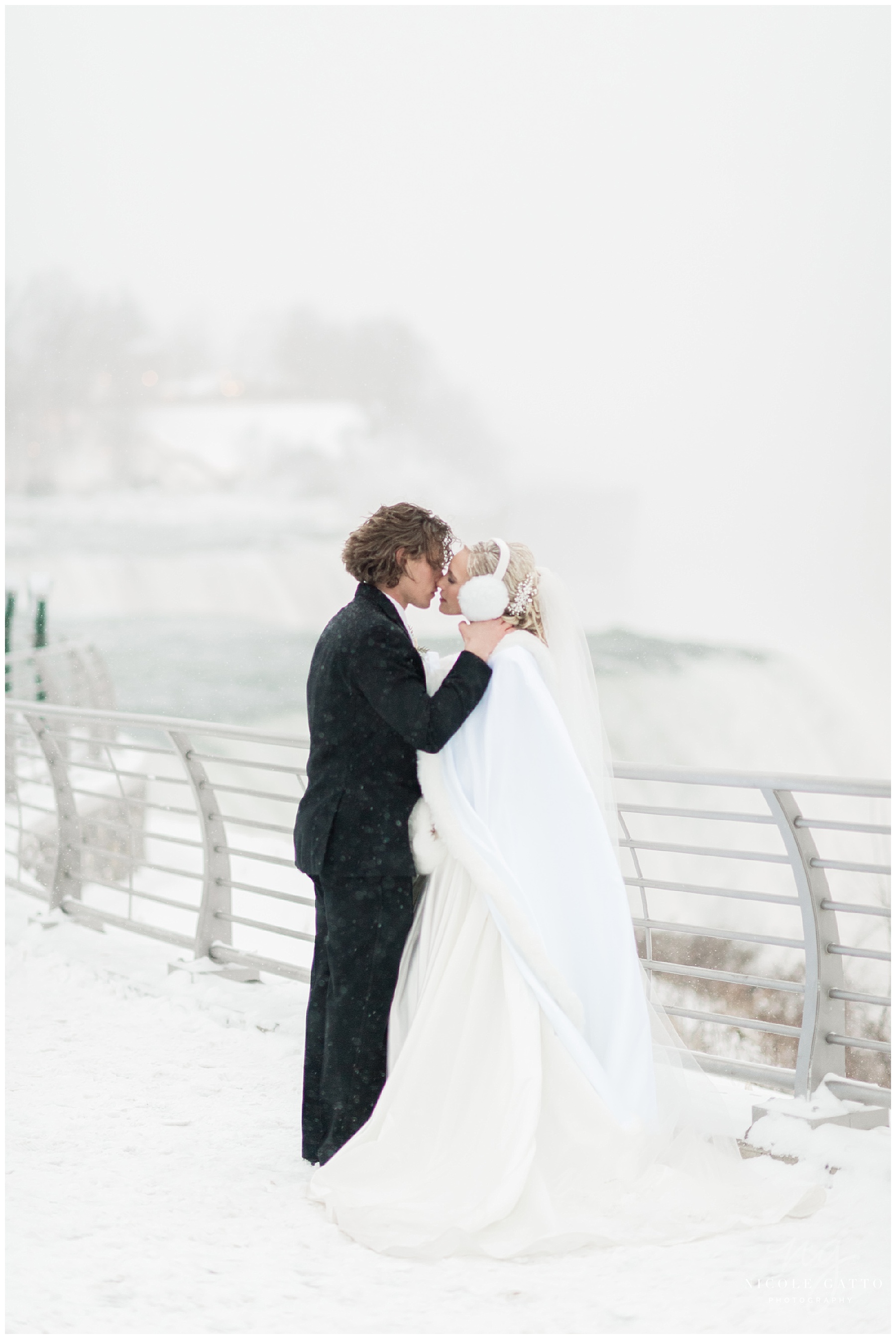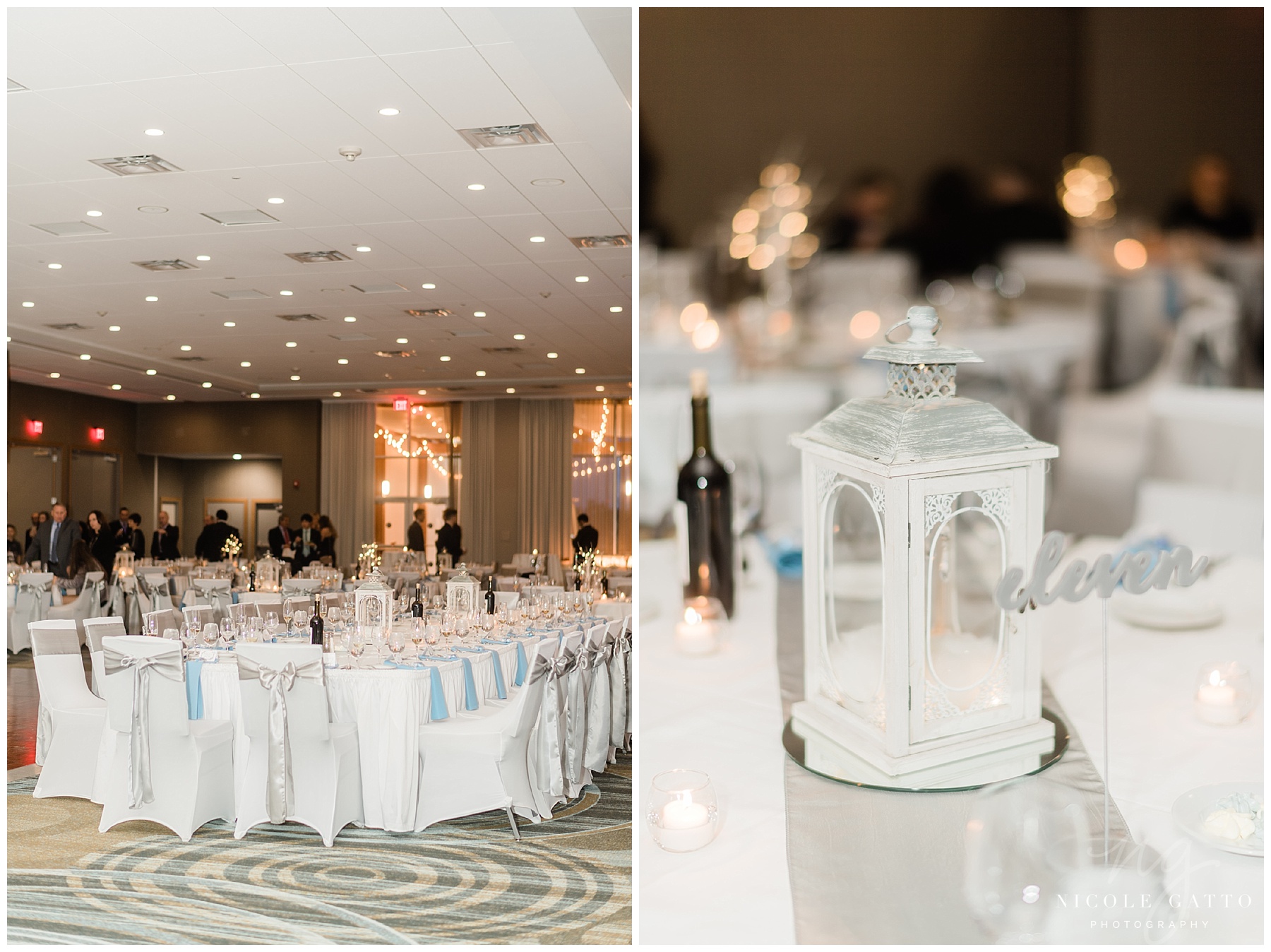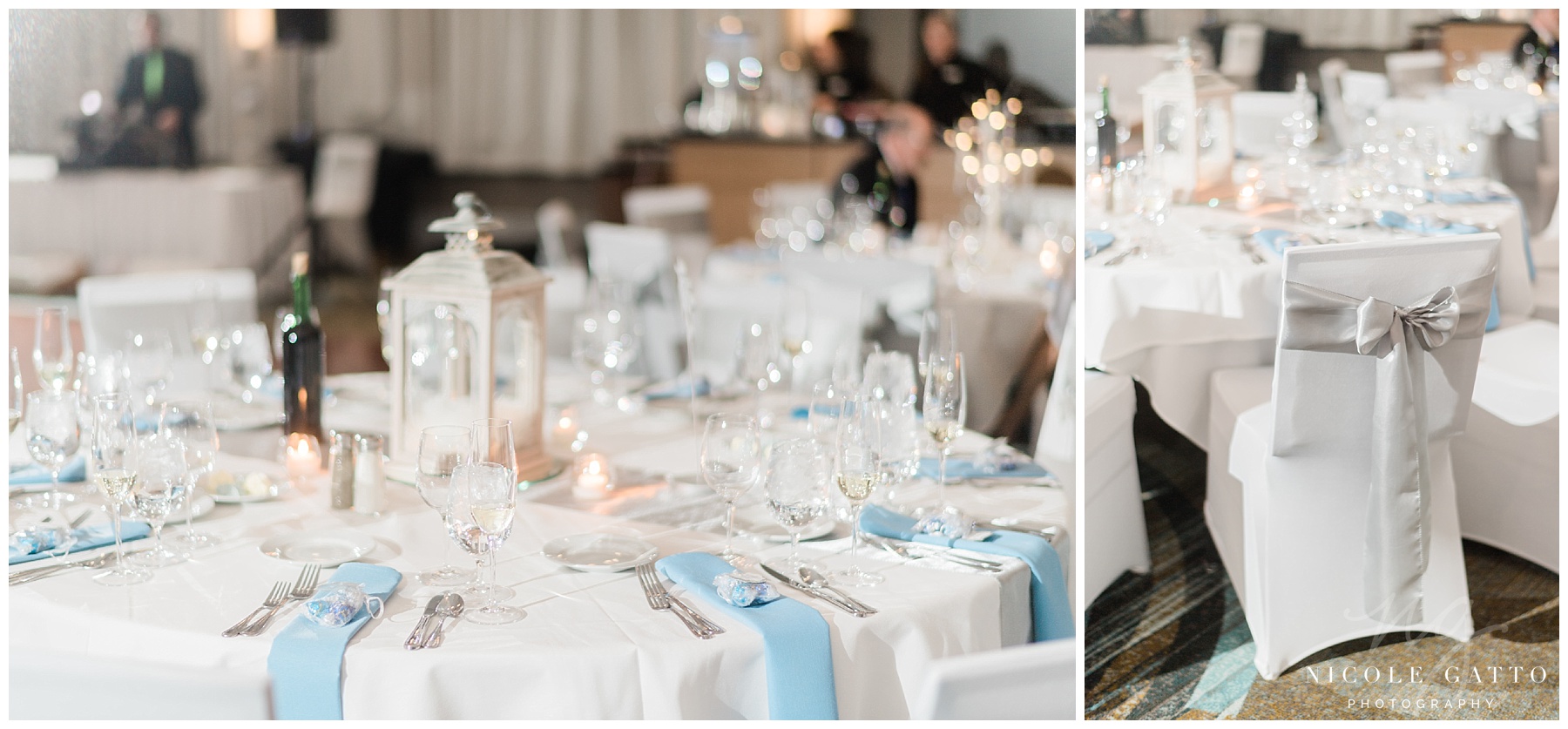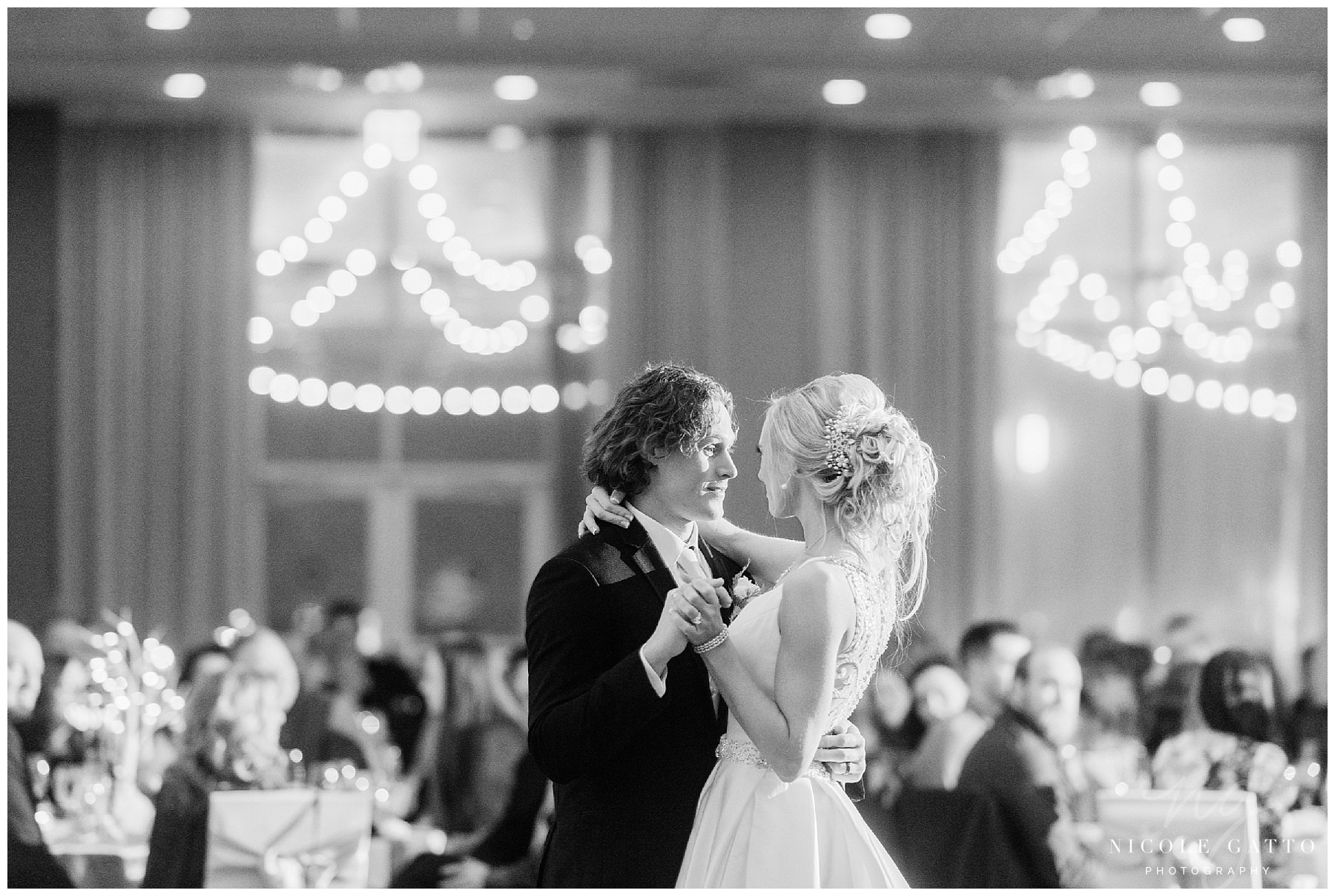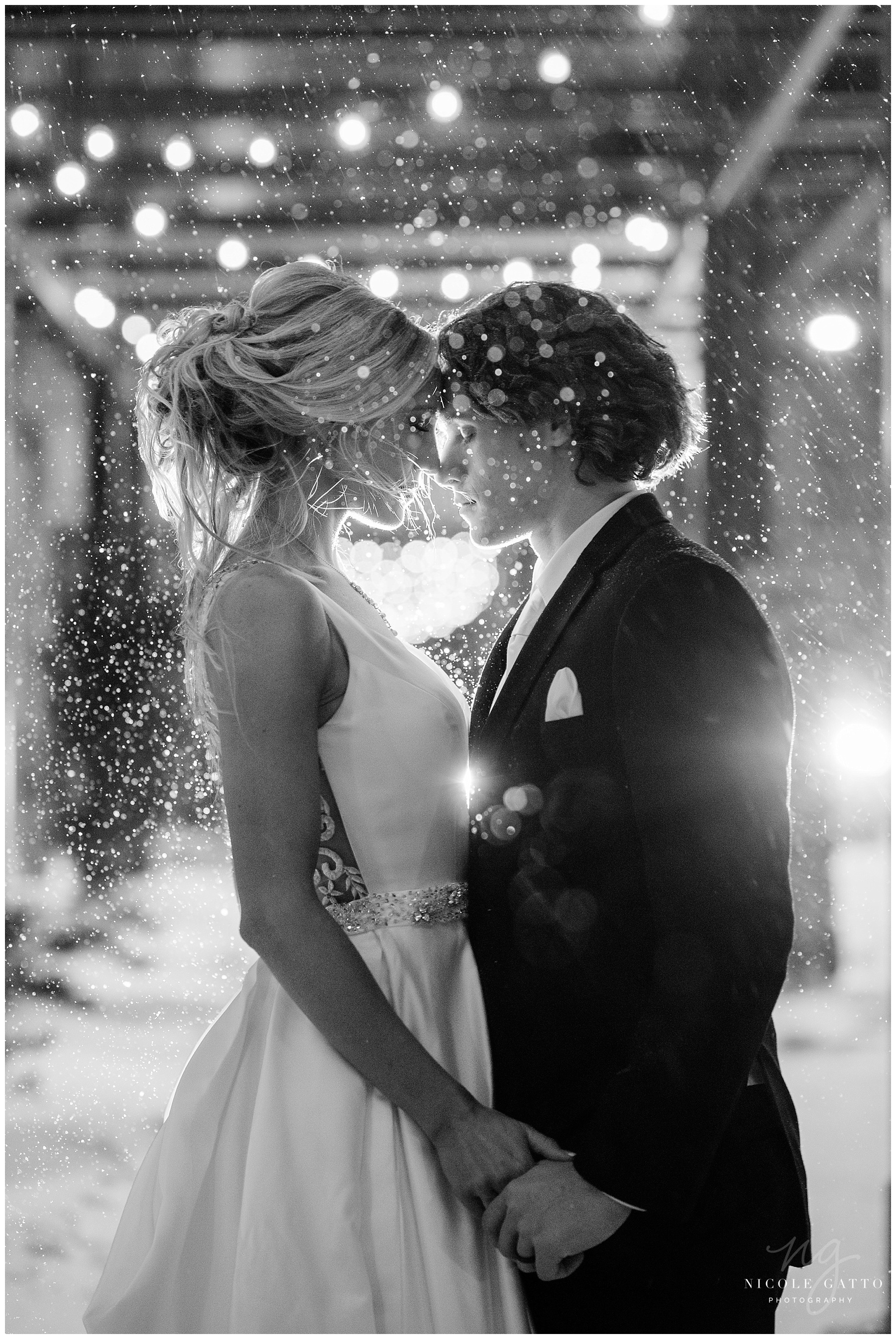 Want to see more pictures of Katelyn and Ron's Doubletree in Niagara Falls wedding photos? Check out the slideshow below and some of their amazingly hilarious reception photos!!!