Central Terminal Buffalo Wedding Photography: Bob + Jenny
Jenny was 19 when she decided to join a co-ed softball team.  It was something fun for her and her friend to do together.  The only problem, as jenny saw it, was that the captain was a "real jerk".  Not to impressed with her softball skills, he put her last in the lineup.  Each time he would hit a home run, he would tease her as he ran by.  She was convinced that he didn't like her, and that he wanted her off the team.
That captain happened to be Bob.  Far from disliking jenny, he had the constant internal struggle of wanting to ask her out and wanting to kick her off the team.
One night after attending the same party, Bob walked Jenny out to her car.  Much to her surprise, He asked her out on a date.  It took a little bit of convincing, but she finally agreed.  Two weeks later they went on their first date.  They have been together ever since.
Years later as they are surrounded by their friends and family,  who gathered to celebrate their commitment to each other.  You can feel the love and laughter they share.  Its clear to see that Jenny no longer thinks Bob is a jerk 🙂  From the very first moment they see each other (in the pouring rain no less), throughout the entire evening at
Rizzo's Banchettis
.
Jenny and Bob, thank you for allowing me to document your special day for you.  You both rocked shooting in downpour without even a second thought. I also can't thank your father enough for holding my umbrella for me in front of your home 🙂  I wish you both the very best and can't wait to share the whole gallery with you! — Nicole
The day started off at Jenny's Parents home…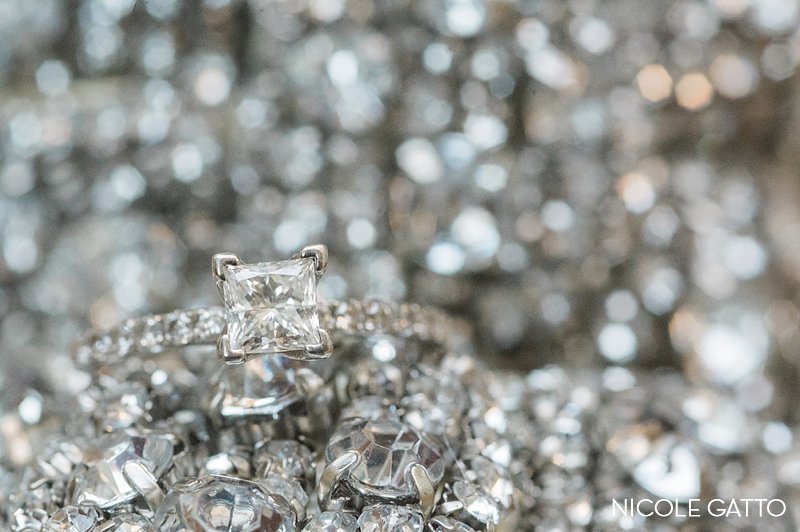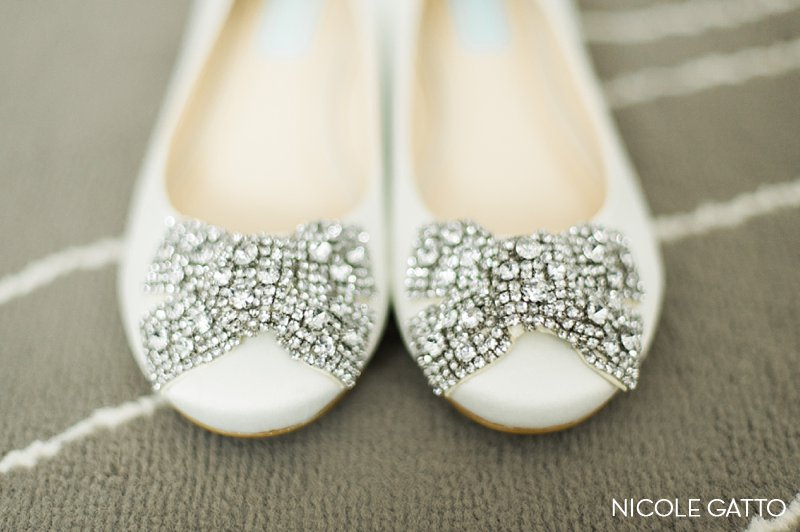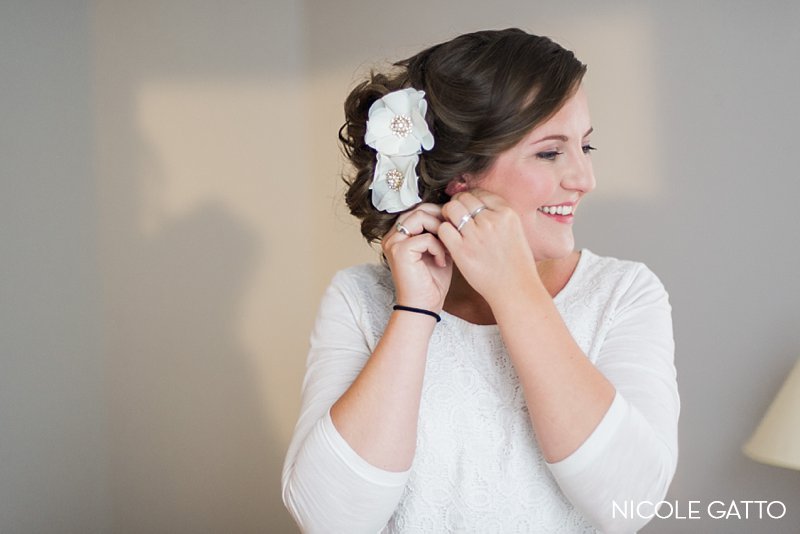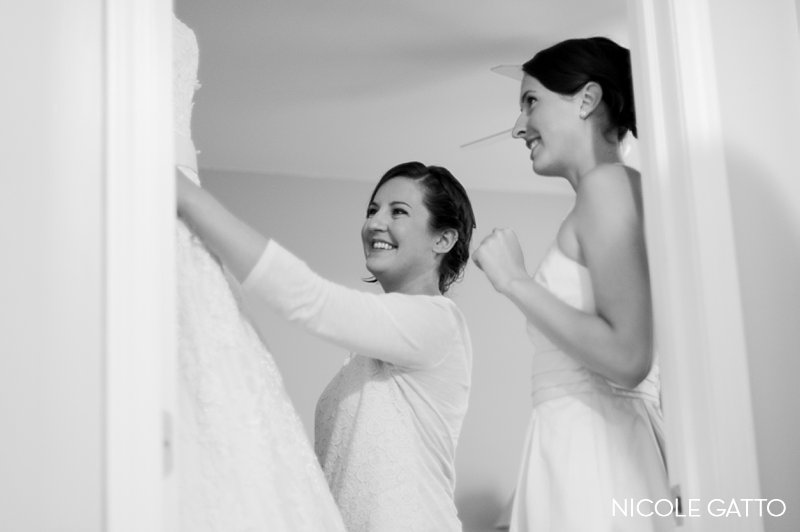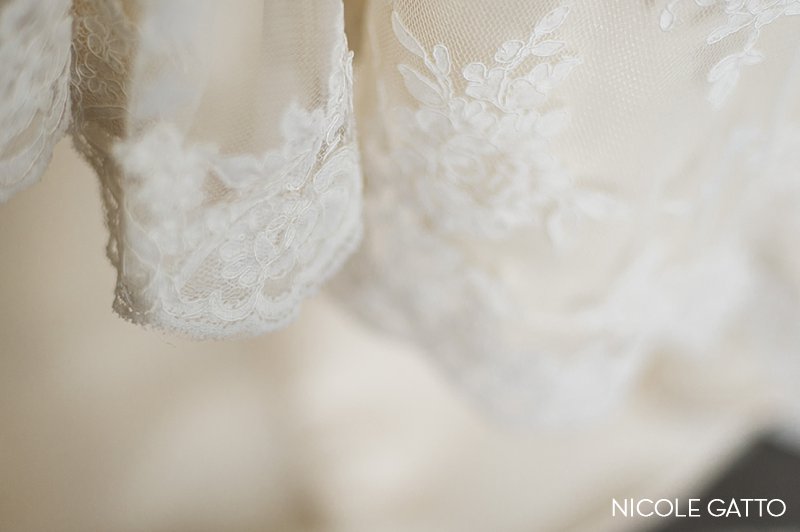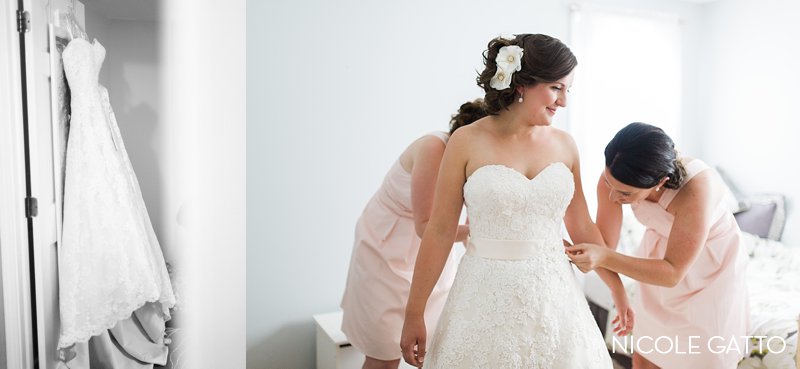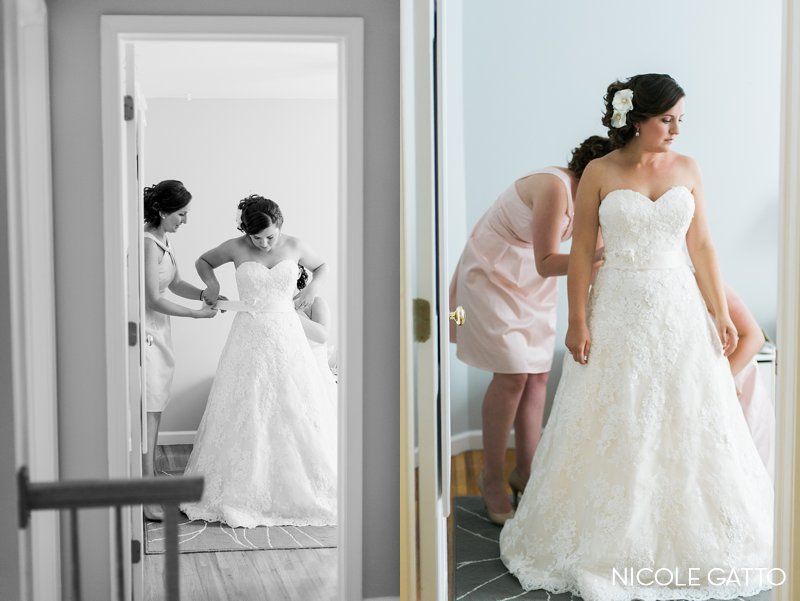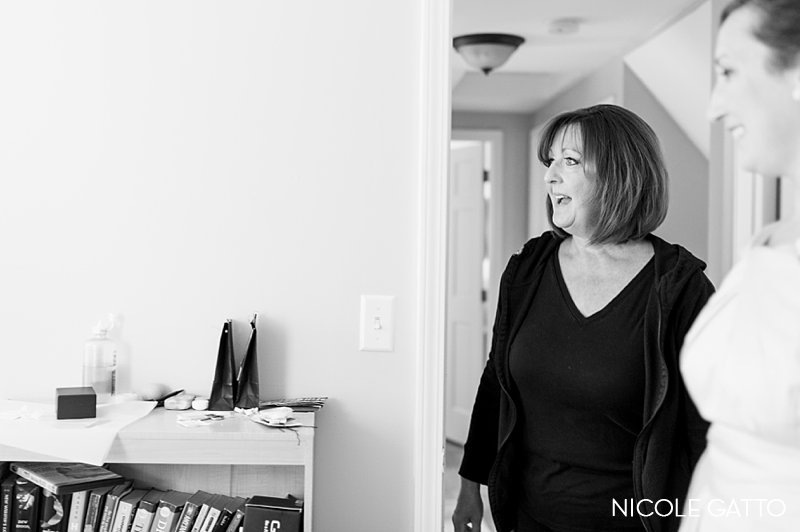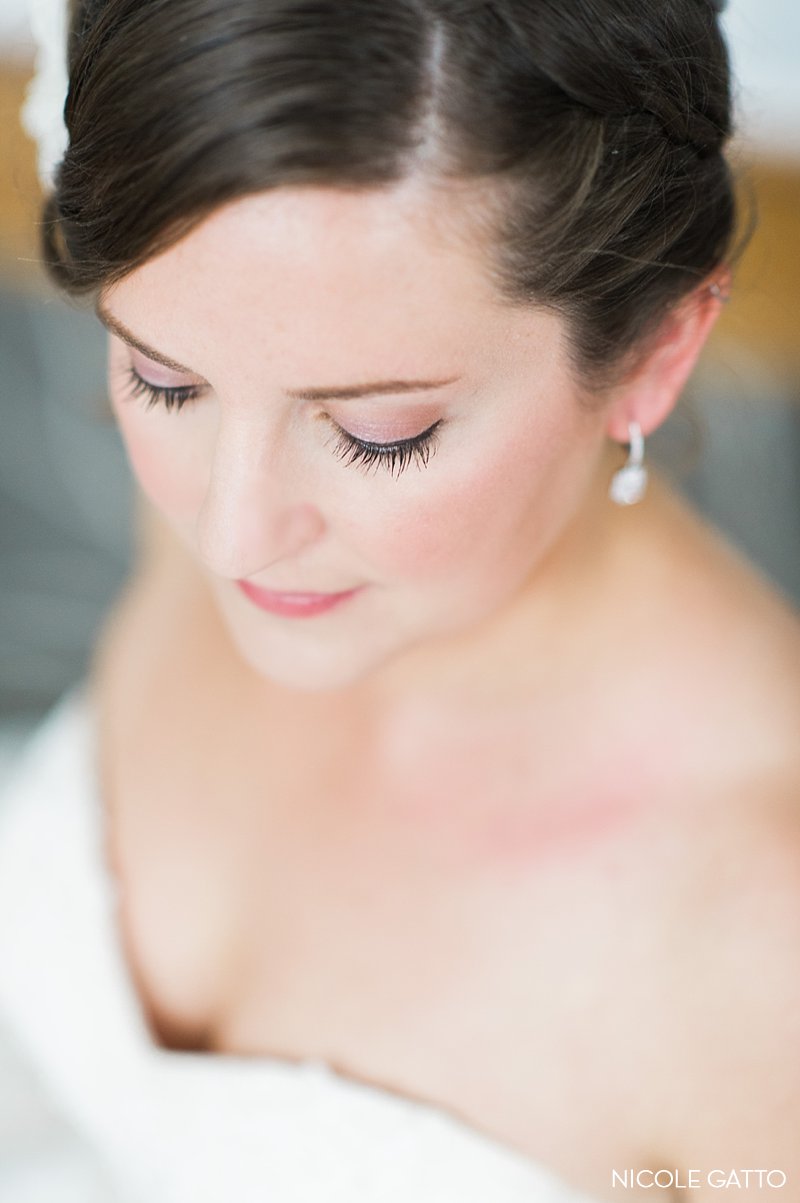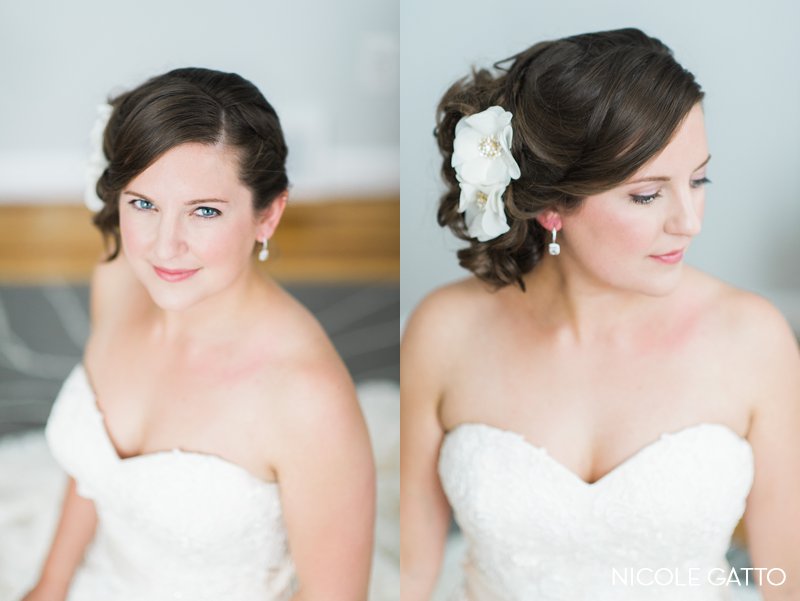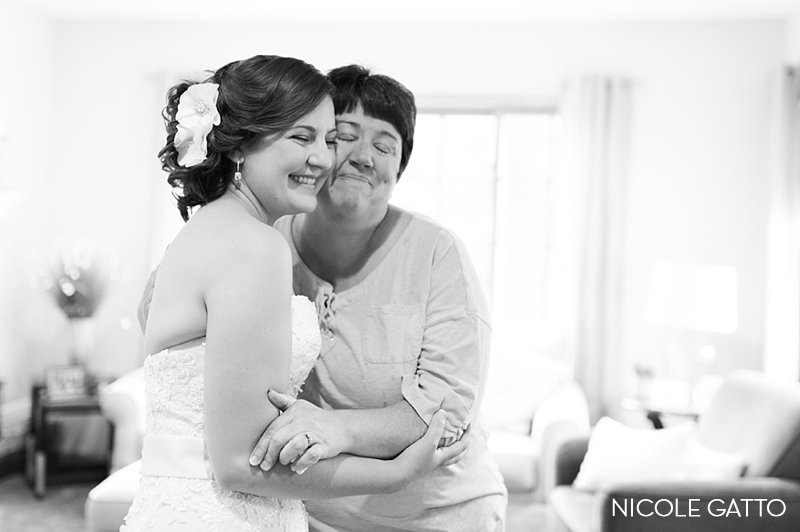 They had their own "real-life selfie stick"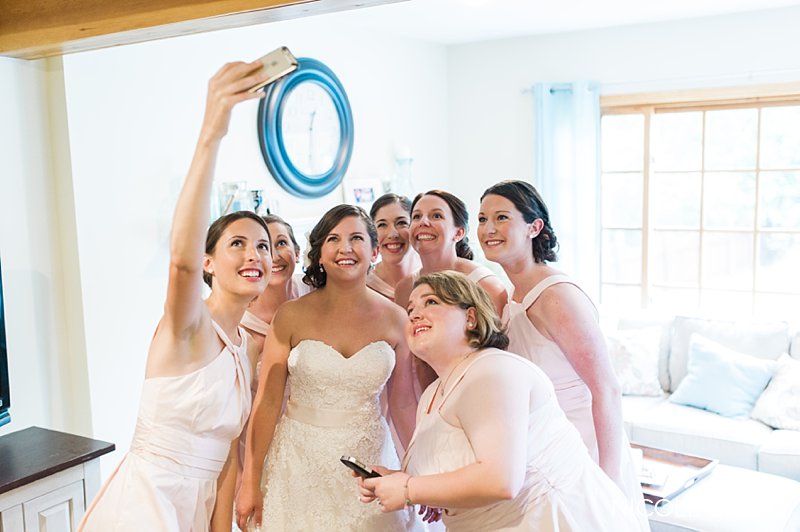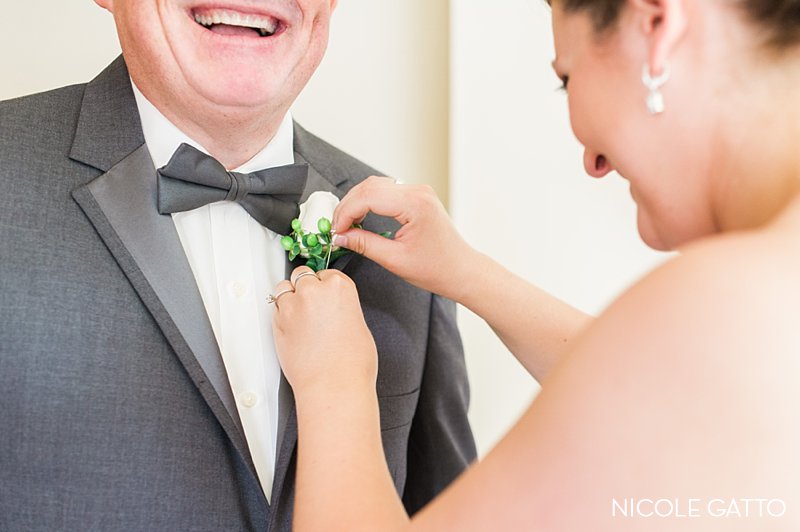 Despite the rain, Bob and Jenny still kept to the plan of having their first look at Gratwick park in Buffalo, NY.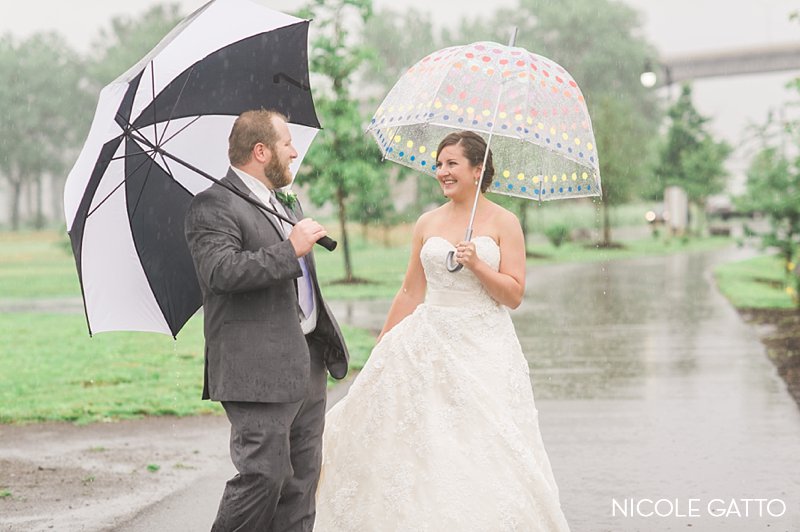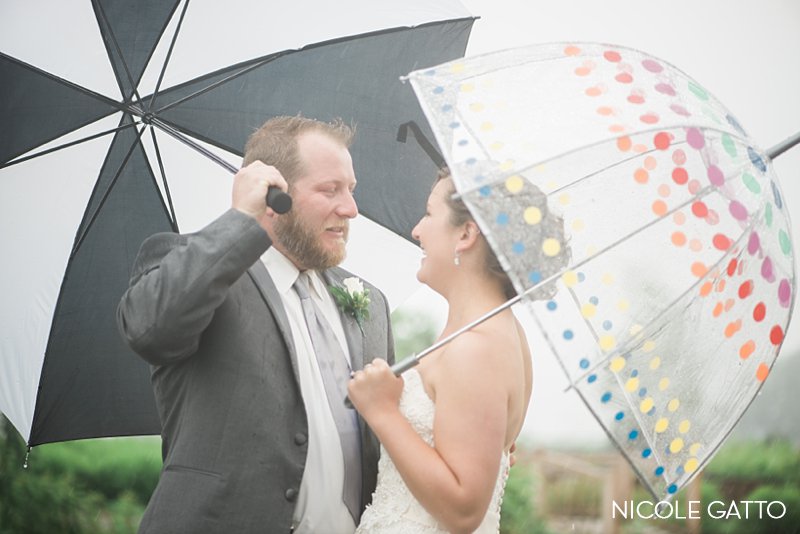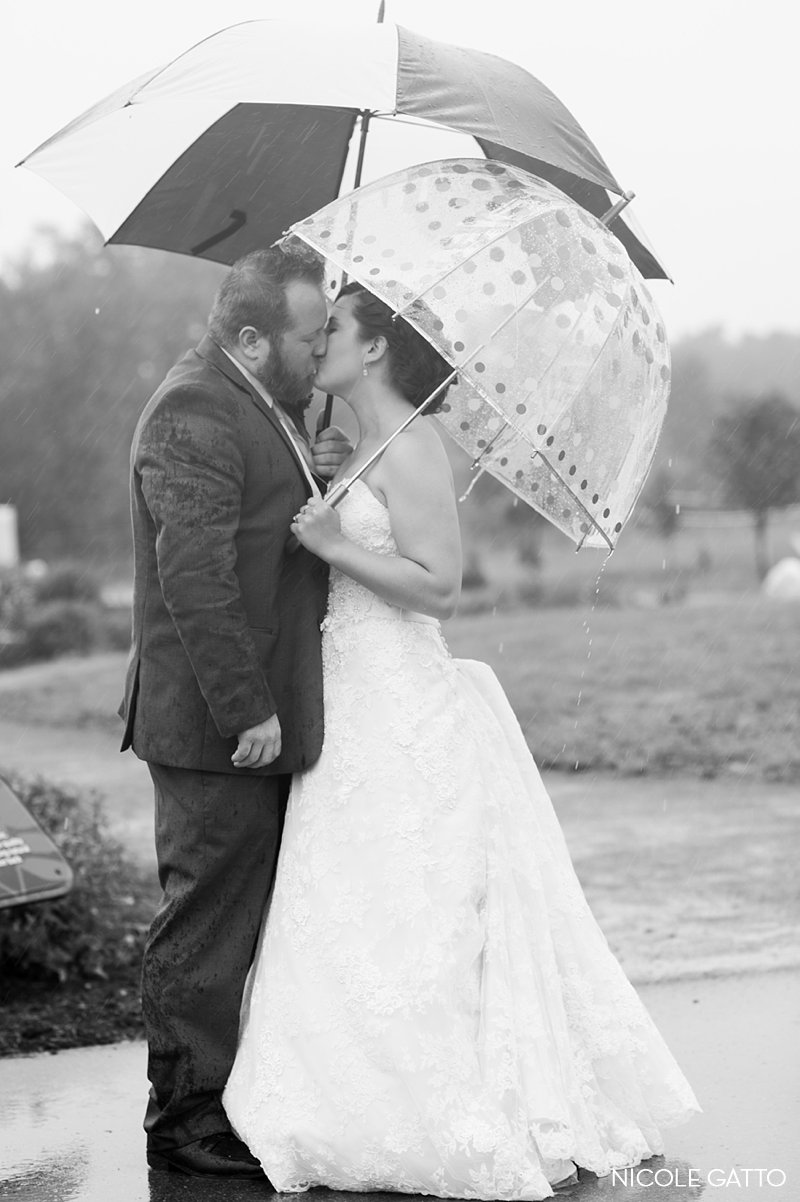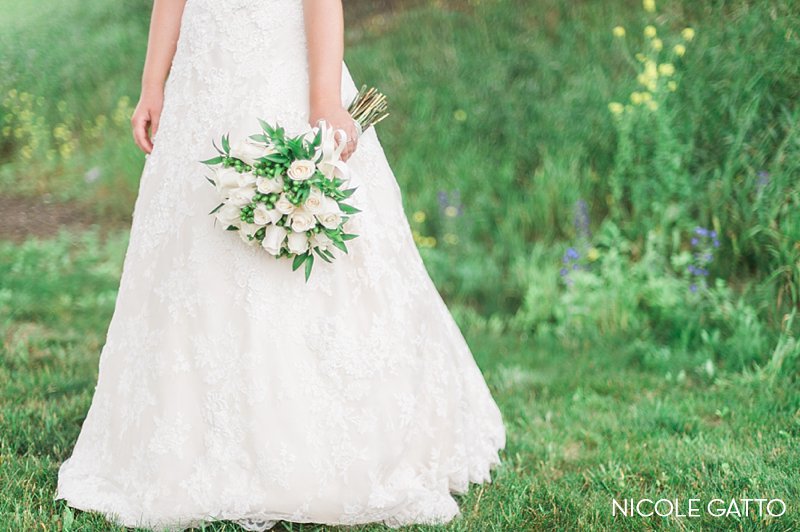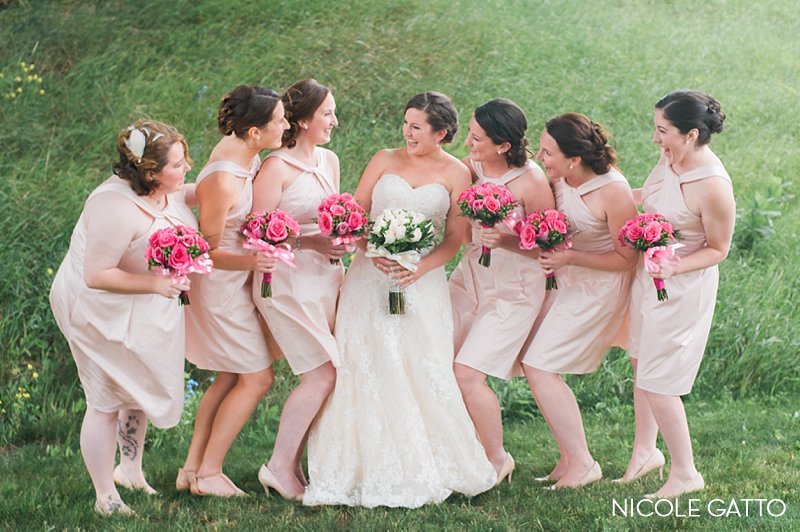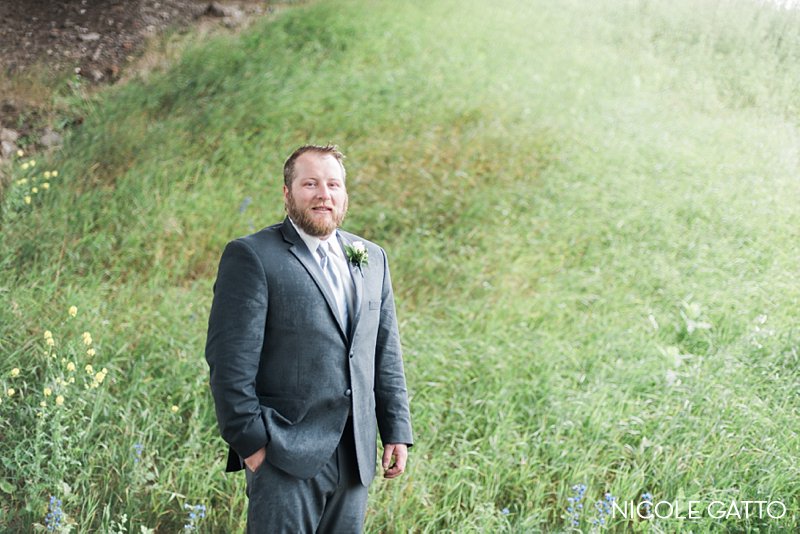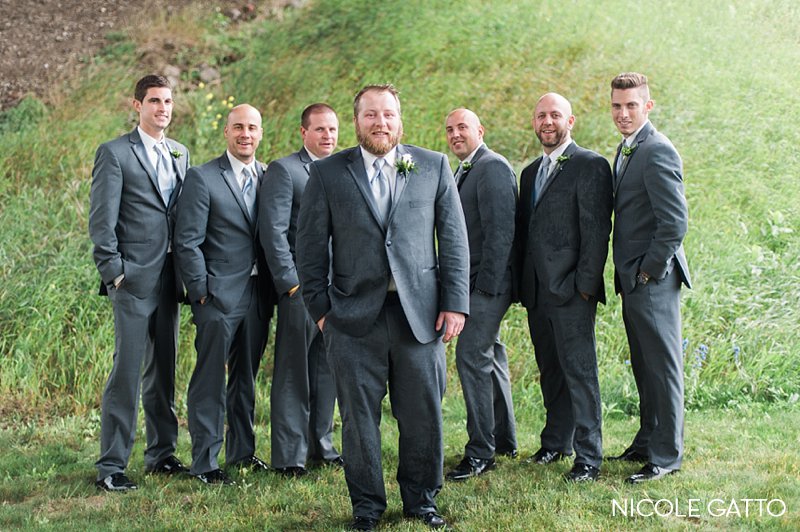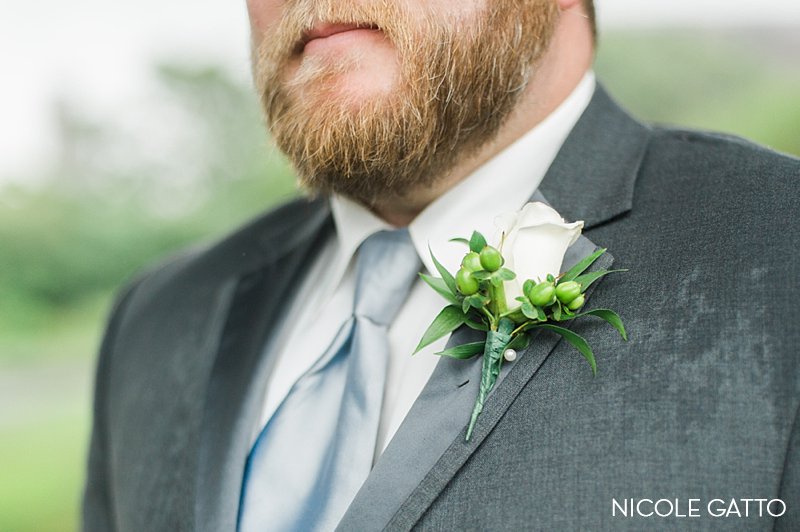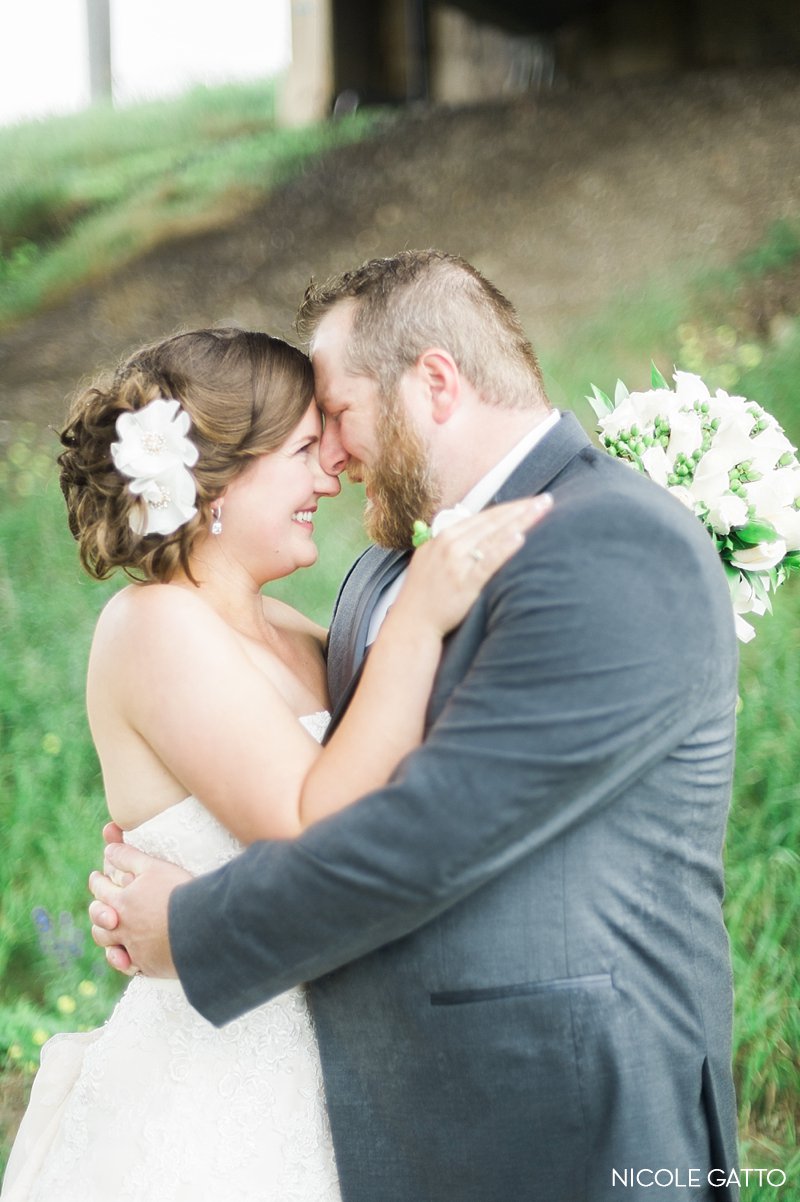 After fighting the rain we went to the Central terminal in Buffalo, NY.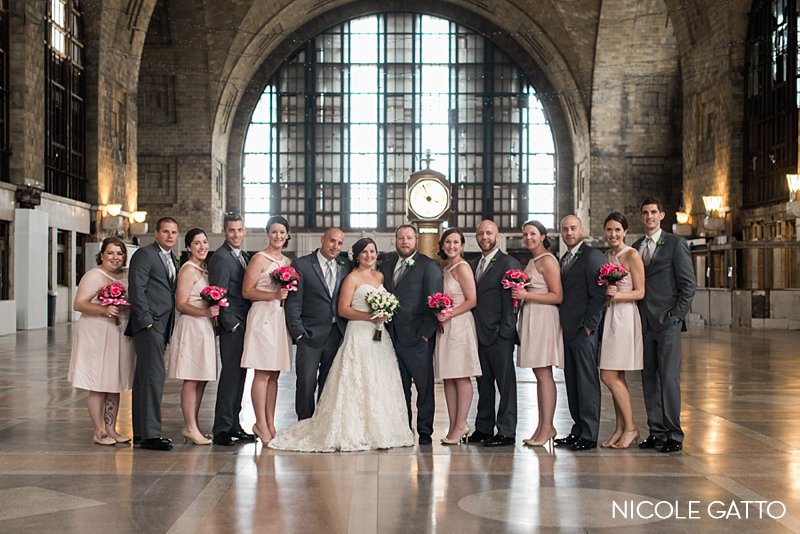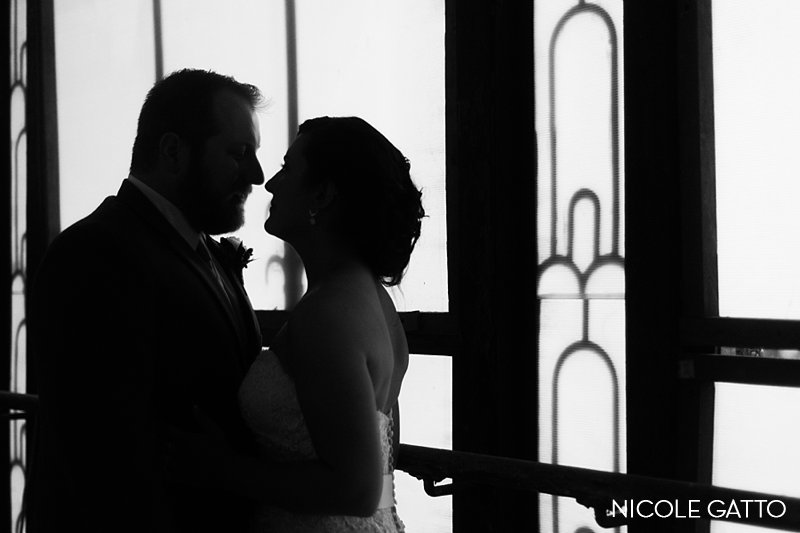 Even thought their ceremony was orginally planned for outside, Banchettis quickly rearranged things for it to be held under the tent.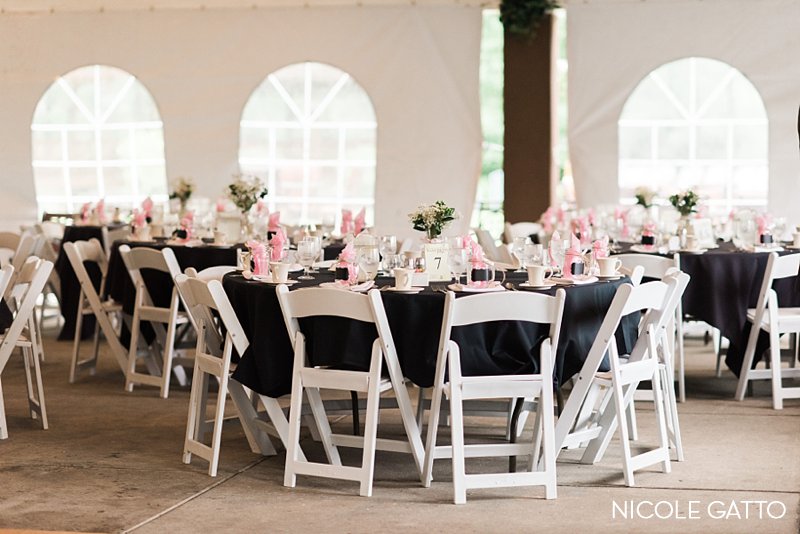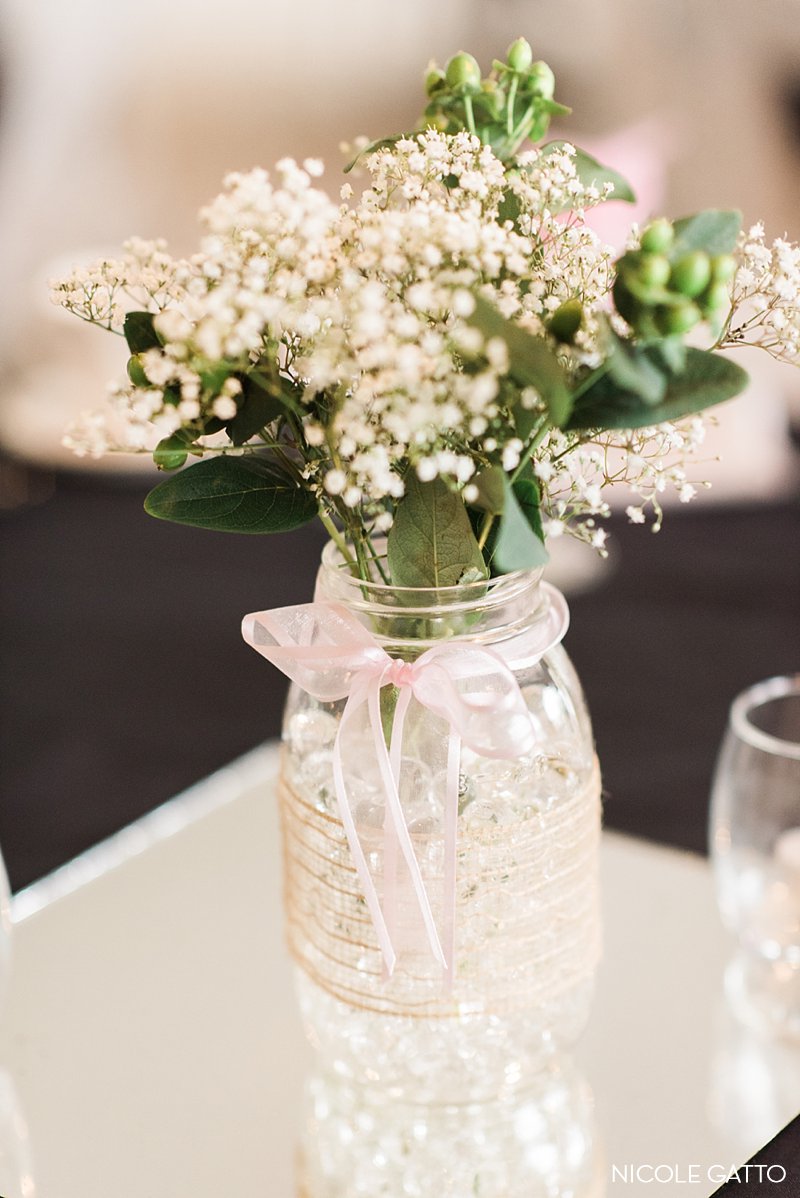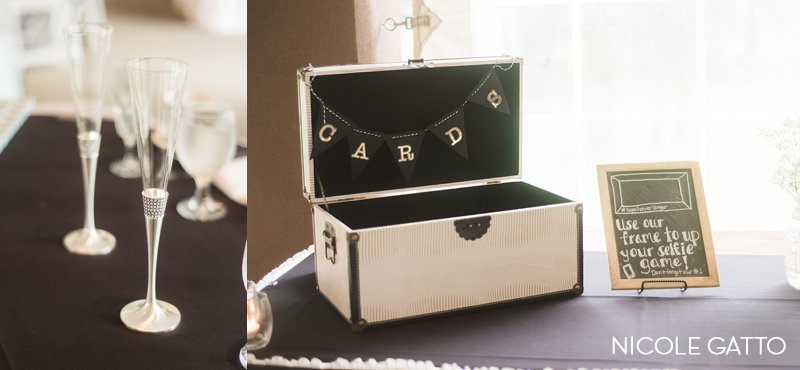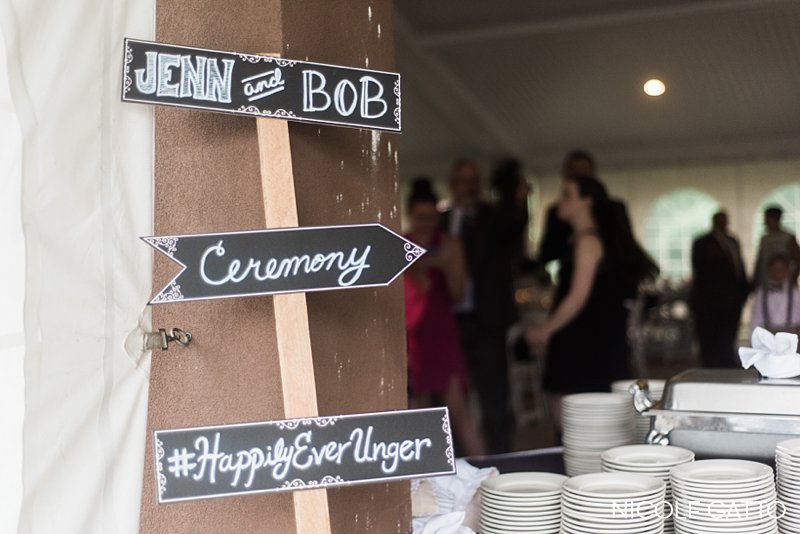 Thank your for viewing Bob + Jenny's Central terminal Buffalo Wedding Photography.  To see more of their photos "CLICK HERE" for their slideshow!