Buffalo engagement photographer,  Carrie and Dan's engagement session
This winter in Buffalo, NY has been the worst winter I've seen since I can remember. Snow storm, after snow storm. Its getting a little ridiculous at this point. Luckily I have some pretty awesome clients who are willing to brave the snow.  Even though we froze I love the fact that I get to document their engagement session in a climate that not everyone has.  I love creating unique pictures for my couples.
I dragged Carrie and Dan though quite a bit of snow for their engagment session. They were troopers, trudging through knee high snow, on the water no less. The outcome, gorgeous! There is something so simple and cozy about their pictures. They were just being themselves and having fun, and that translated to one of my favorite engagment sessions to date!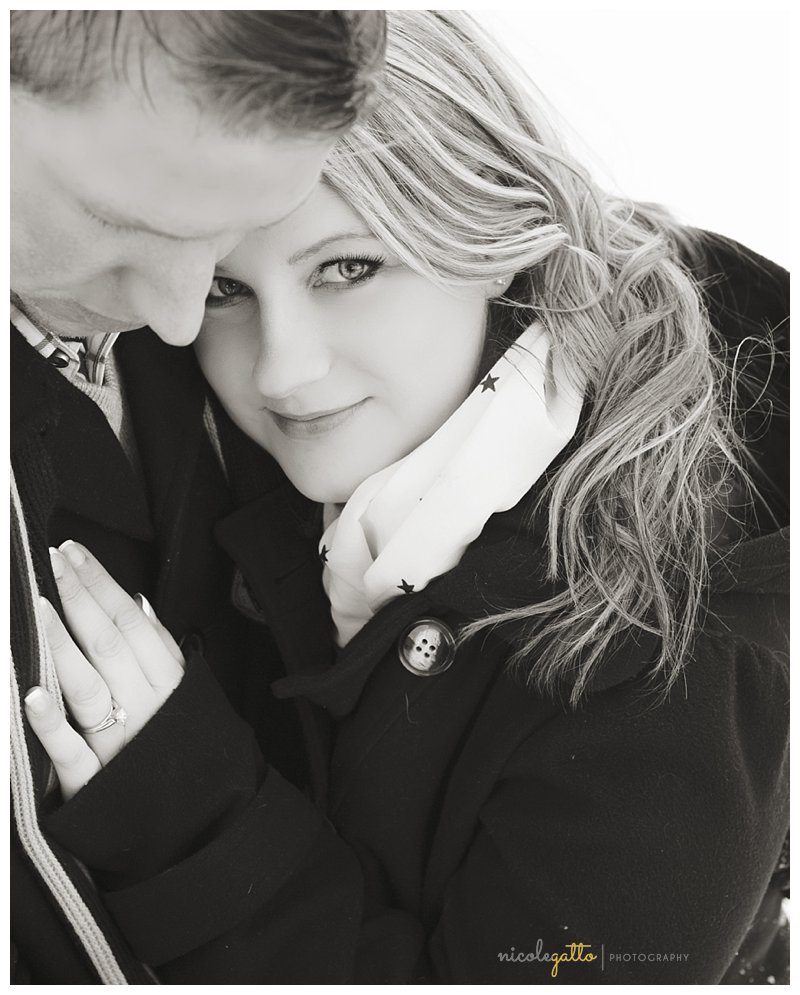 I hope you enjoyed viewing Dan and Carrie's engagement session.   I love getting comments and feed back, so leave me some love in the comment box.
Don't forget to stop by my Facebook page and to "Like" Nicole Gatto Photography. My Facebook page is constantly updated with details on specials and my latest sessions. Feel Free to share and pin this page.
If you would like more information, or are looking for a wedding photographer, feel free to call or email me [email protected], 716-308-5237