Pilar and Jeff's Avanti Mansion Wedding.
It was a freezing cold day in September.  Jeff and Pilar were on a private tour of Buffalo, on an antique boat, in the middle of the Niagara river.  The entire evening was planned out by Jeff with one purpose in mind, to ask Pilar to become his wife.
As they reached the halfway point of their tour, Jeff decided that the time was right and pulled out the engagement ring to ask Pilar to marry him.  She excitedly accepted and Jeff pulled out the bottle of champagne to celebrate.
As the boat was heading back into shore, their excitement was temporarily put on hold.  The boat  had stopped moving.  After multiple attempts to get the motor running, the captain franticly started flagging down the rowing club across the river for help.  Jeff and Pilar, weren't going to let a broken down boat  ruin their evening.  Finishing off their bottle of champagne, they pulled out their cell phones to share the good news with their friends and family, while the West side rowing club  began to row their boat back to shore.
One year later, their Avanti Mansion wedding, falls on one warmest days in September.  Jeff and Pilar are surrounded by their friends and family as they exchange vows in the Avanti Mansion japanese gardens.  They spend the rest of the evening dancing and partying with their loved ones under the Avanti Mansion tent.
Thank you both so much for having me photograph your wedding day for you.  It was such an honor to get to know the both of you and I hope to see you both at lots of Bills games!!!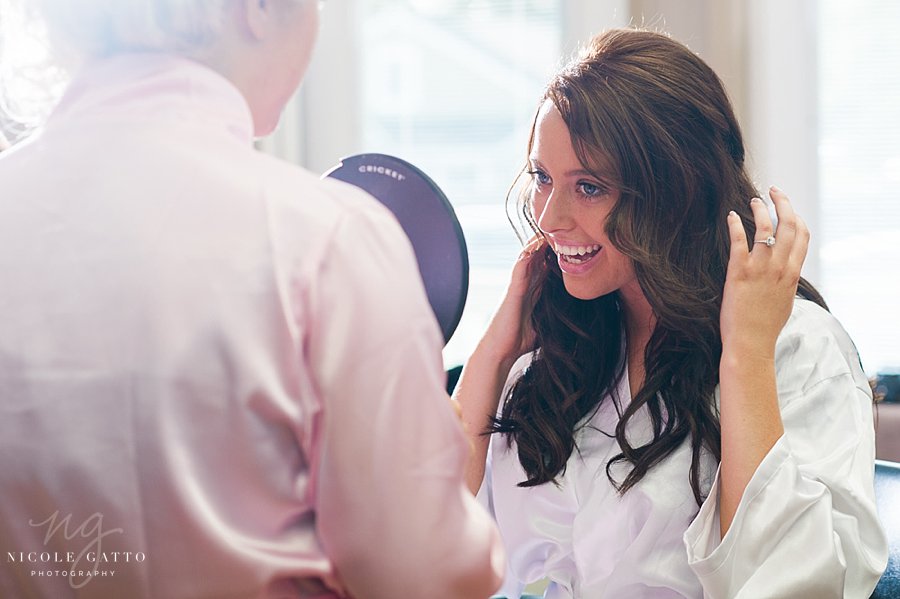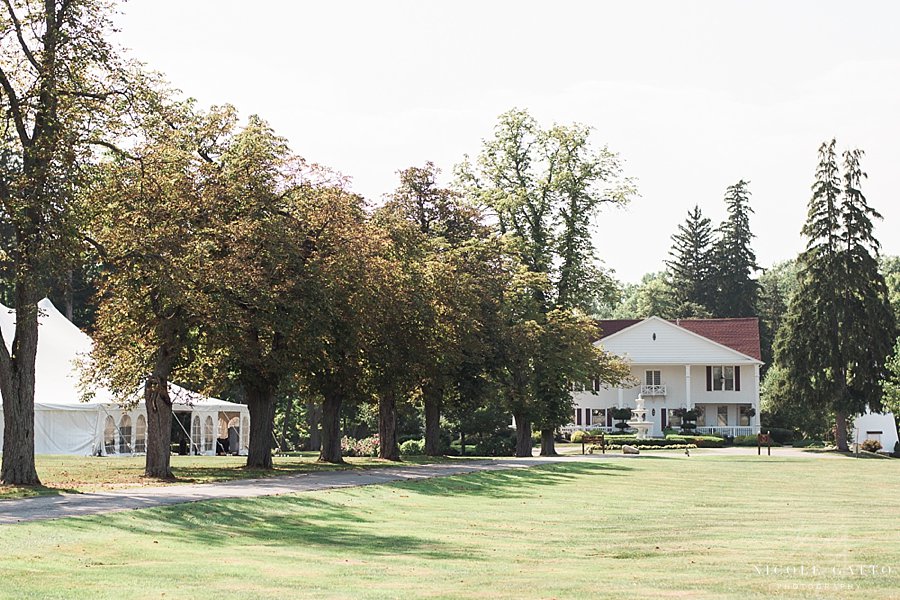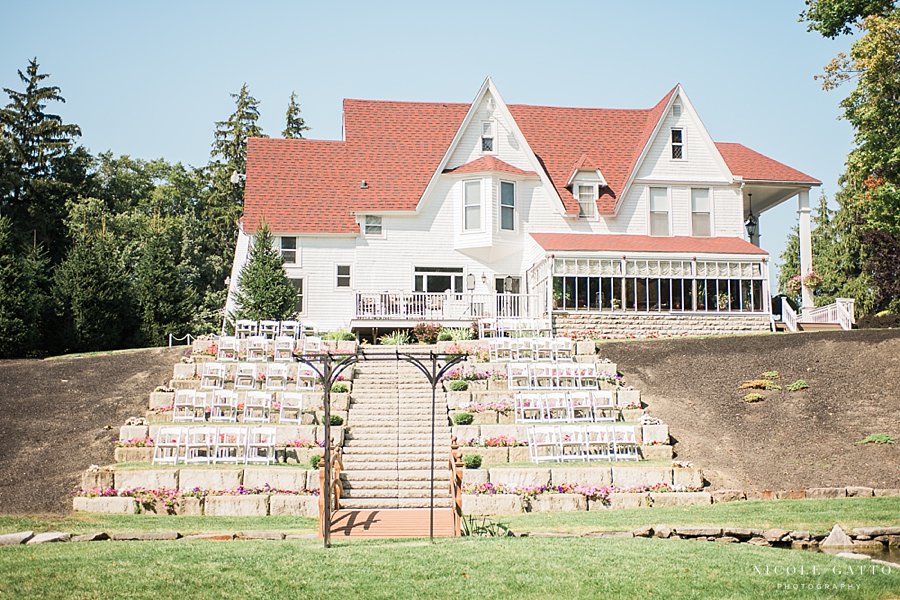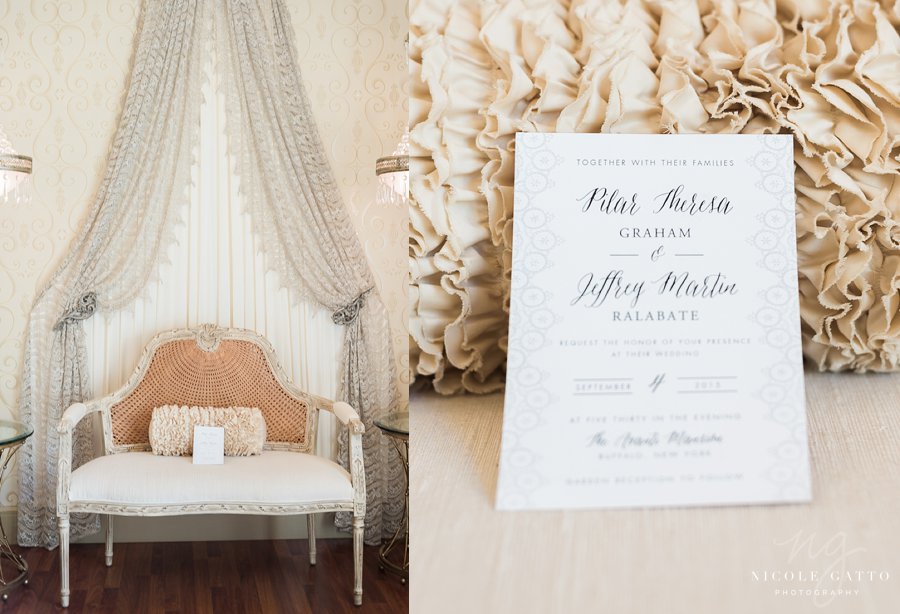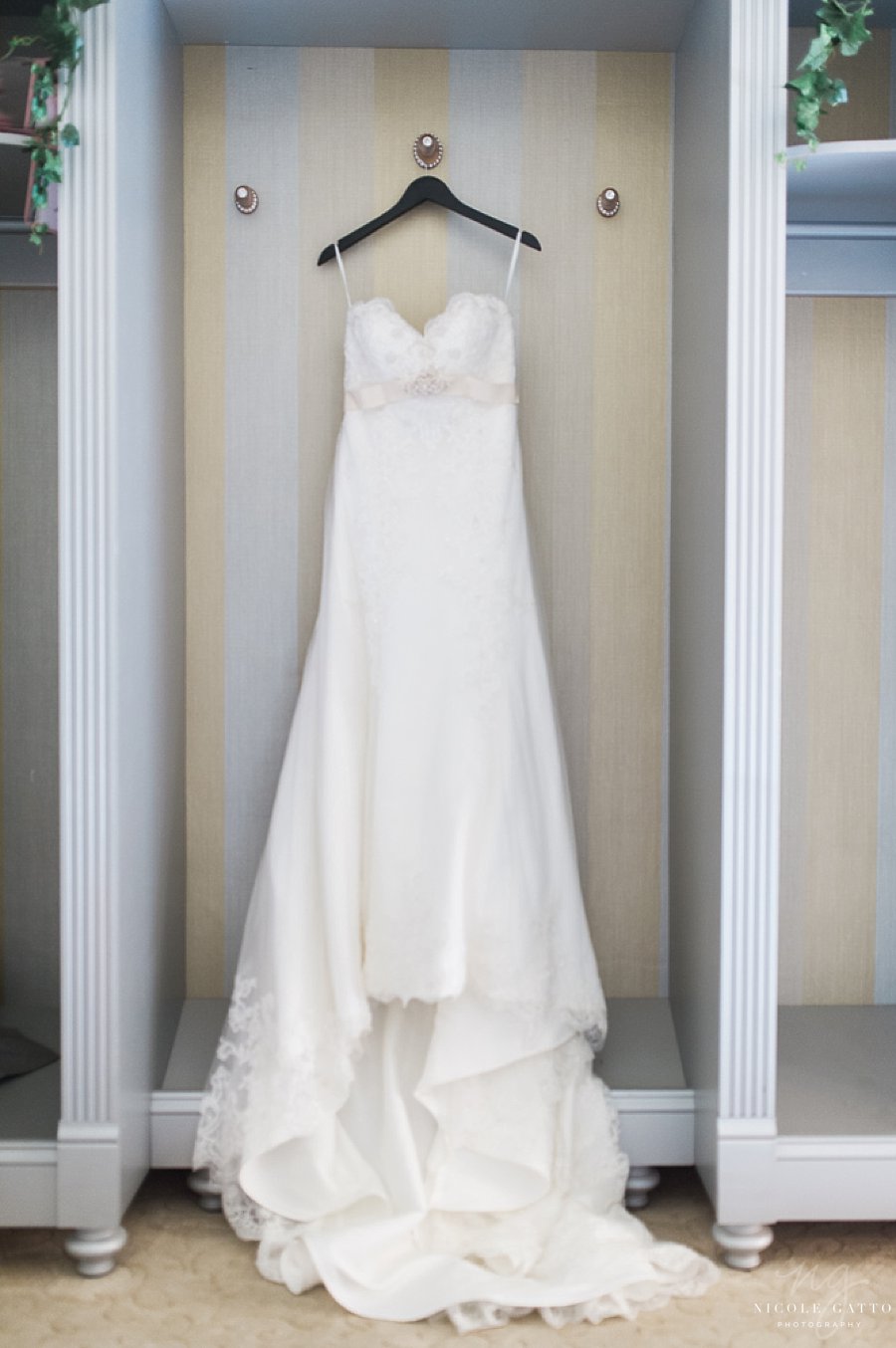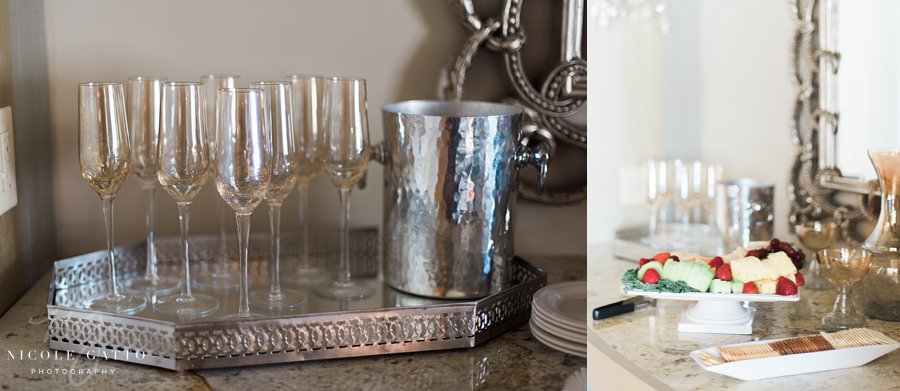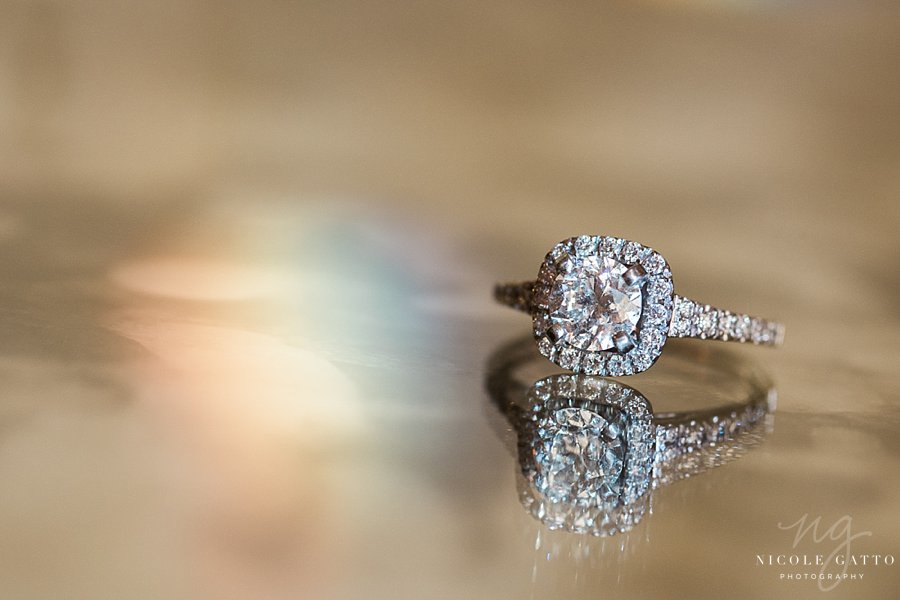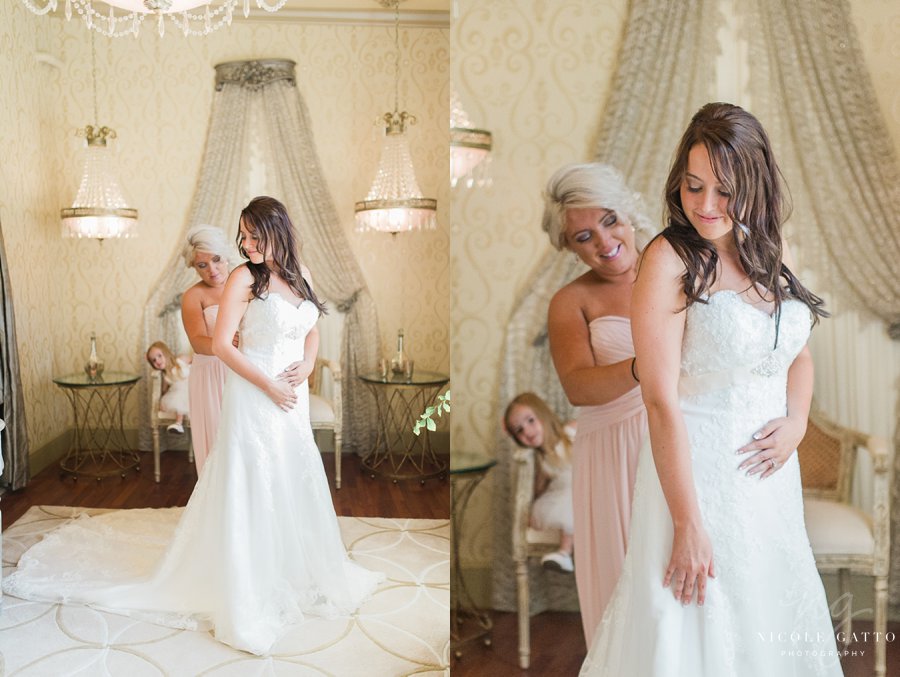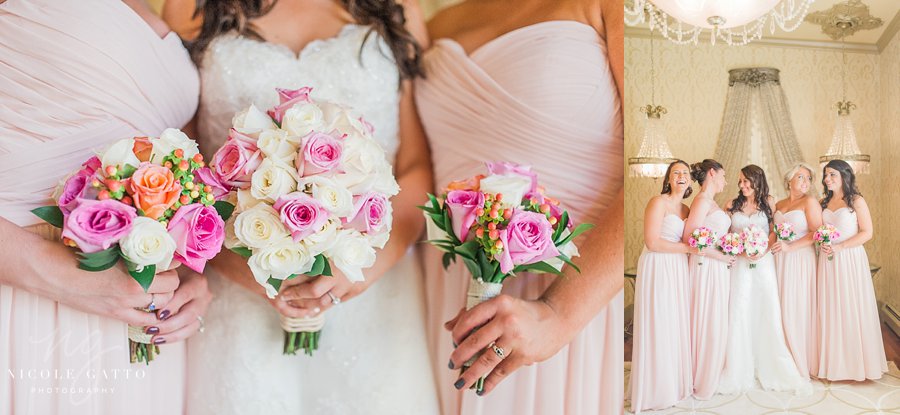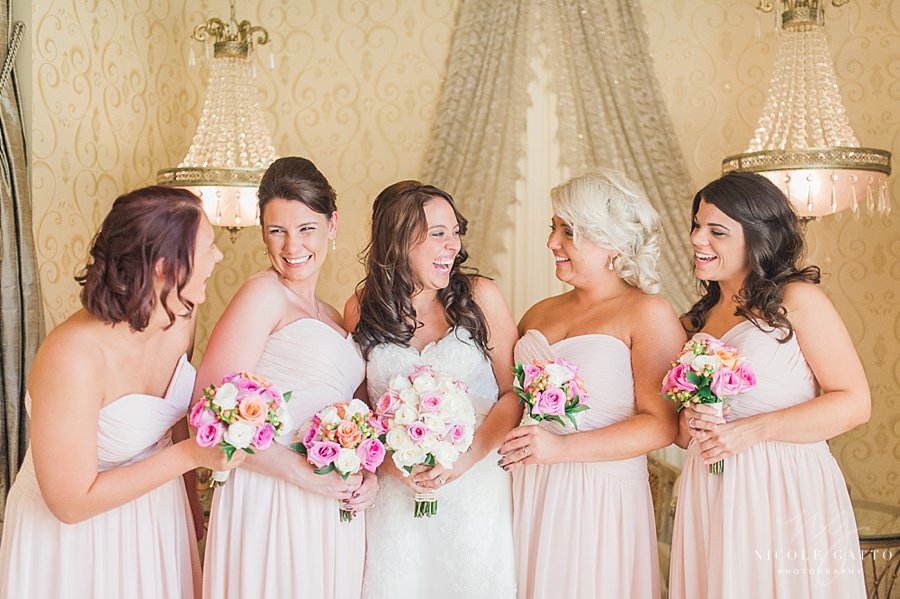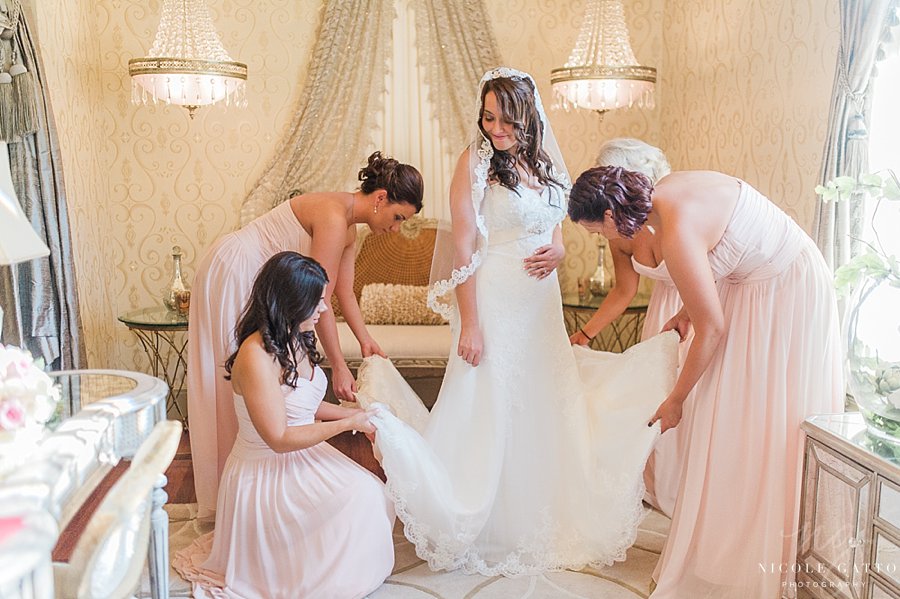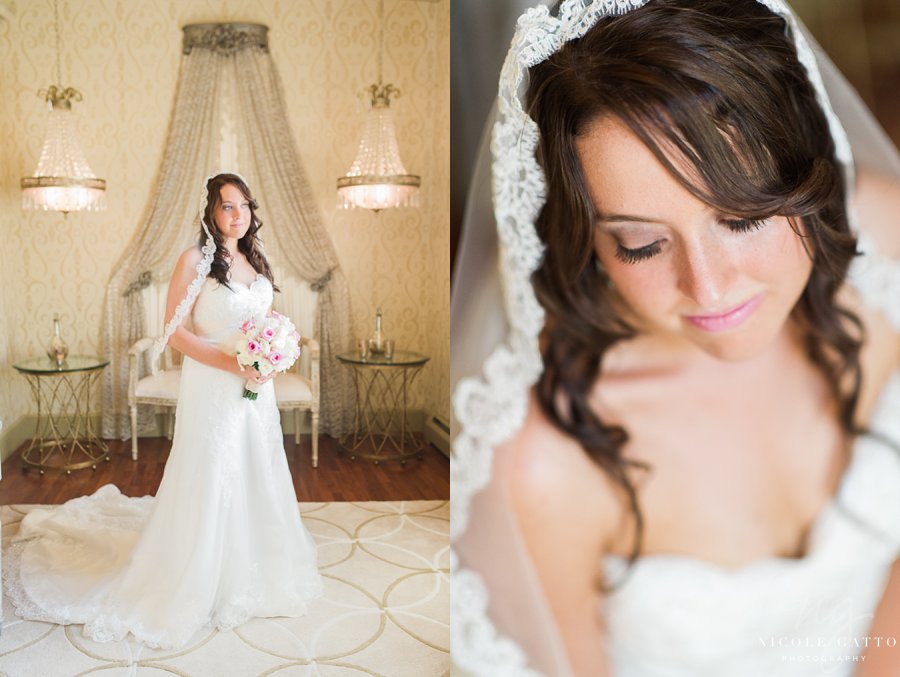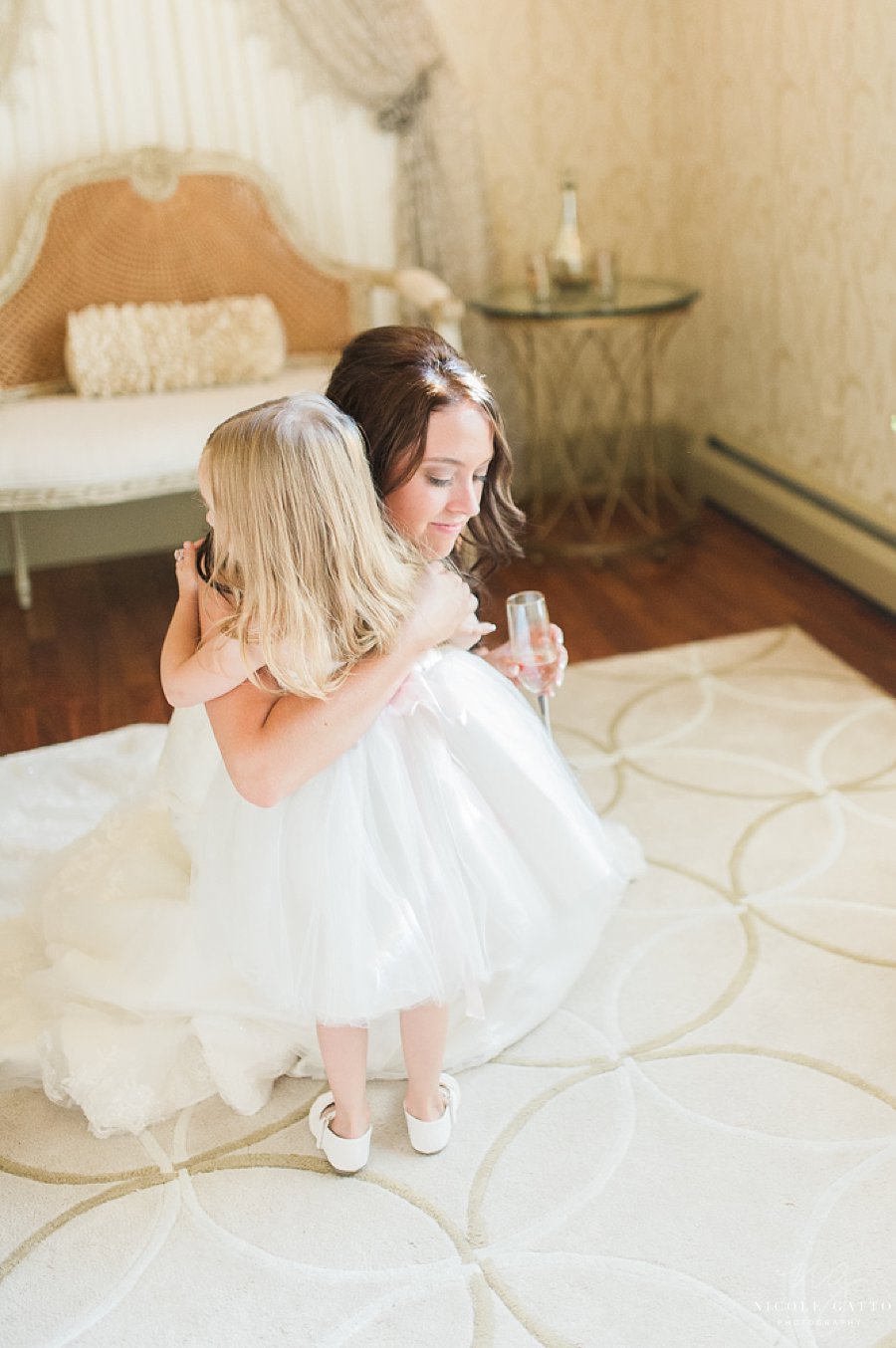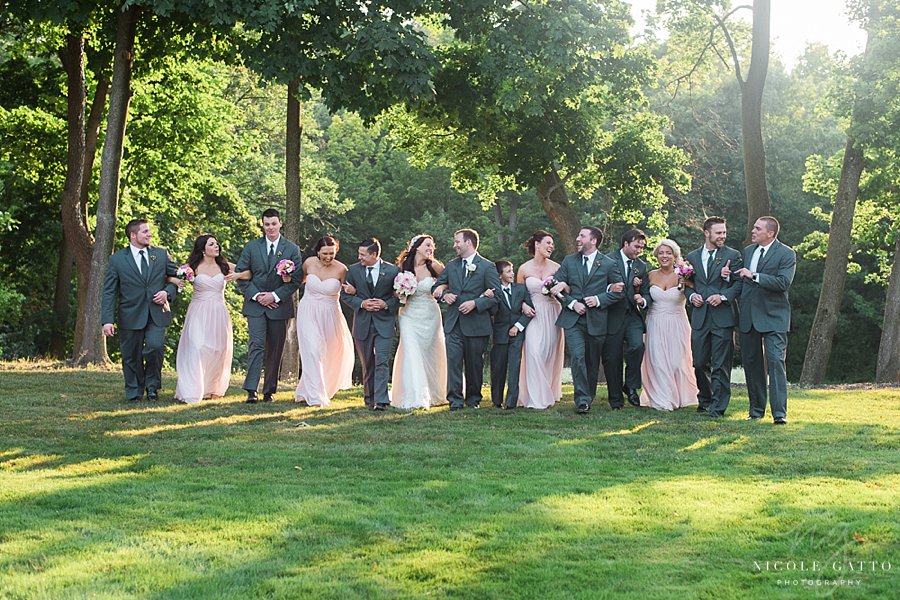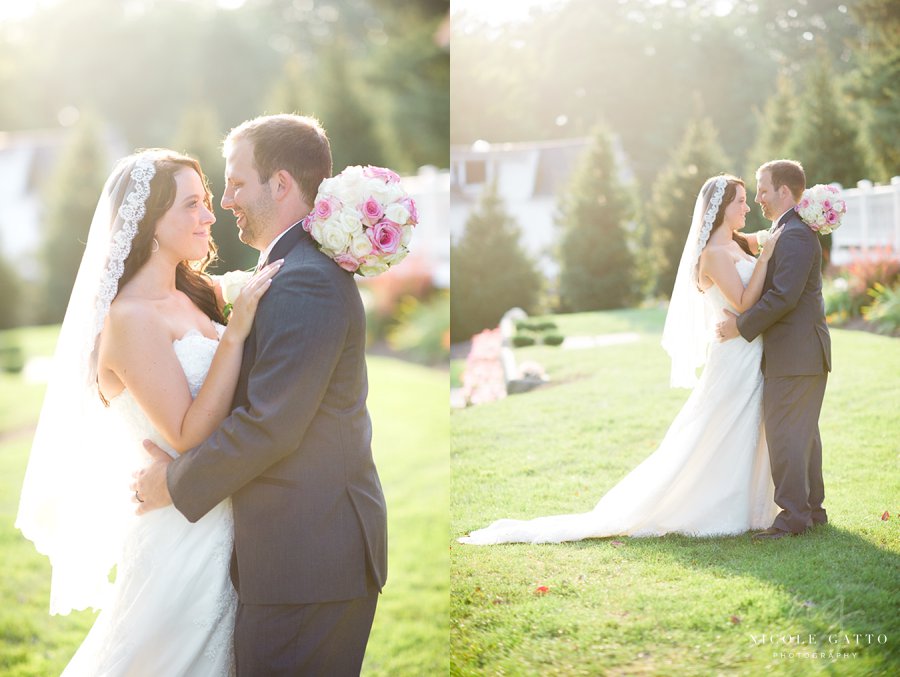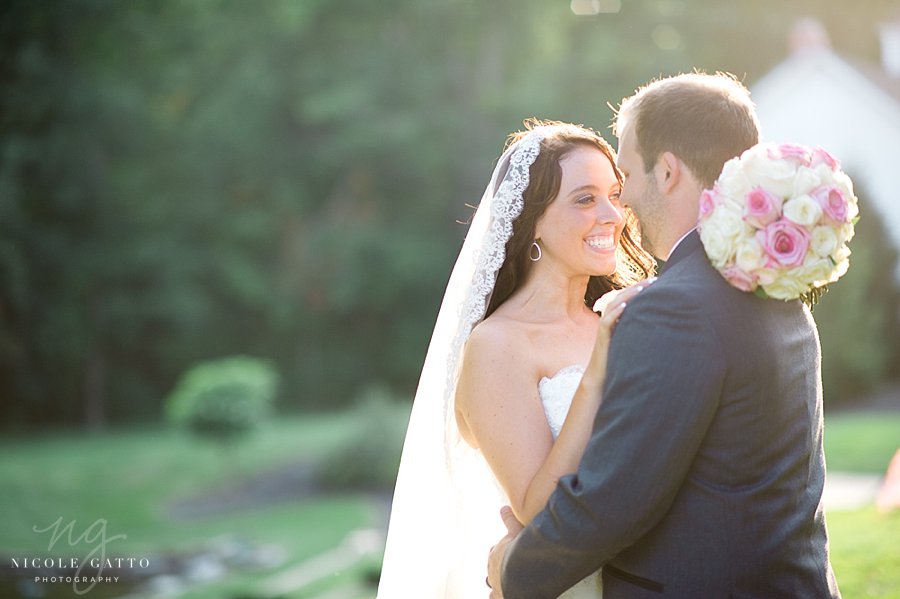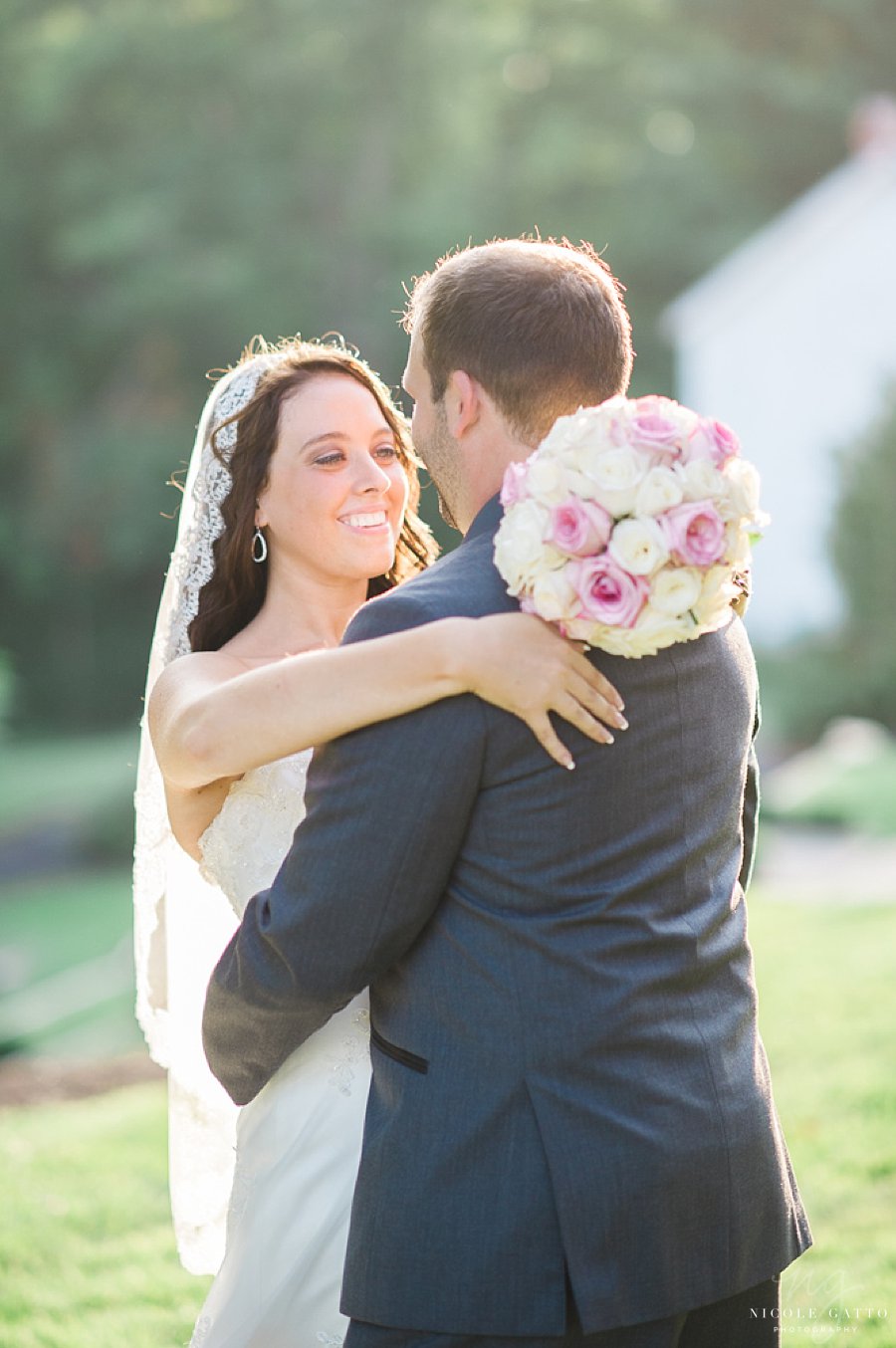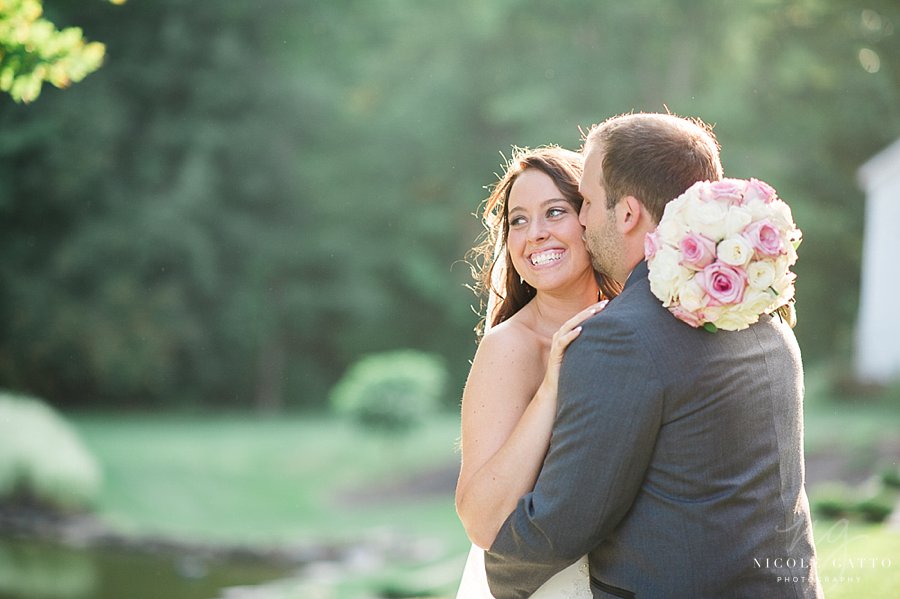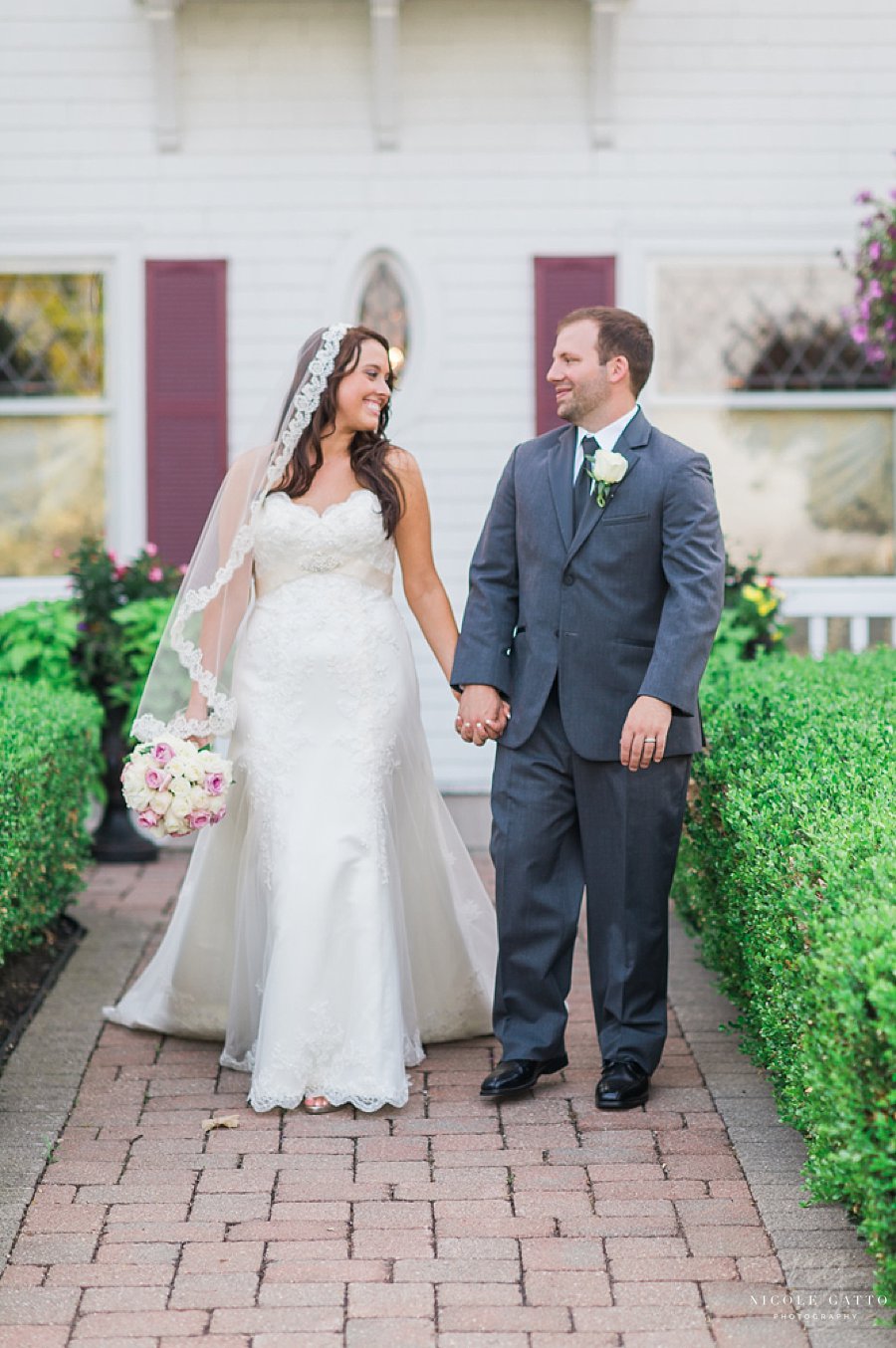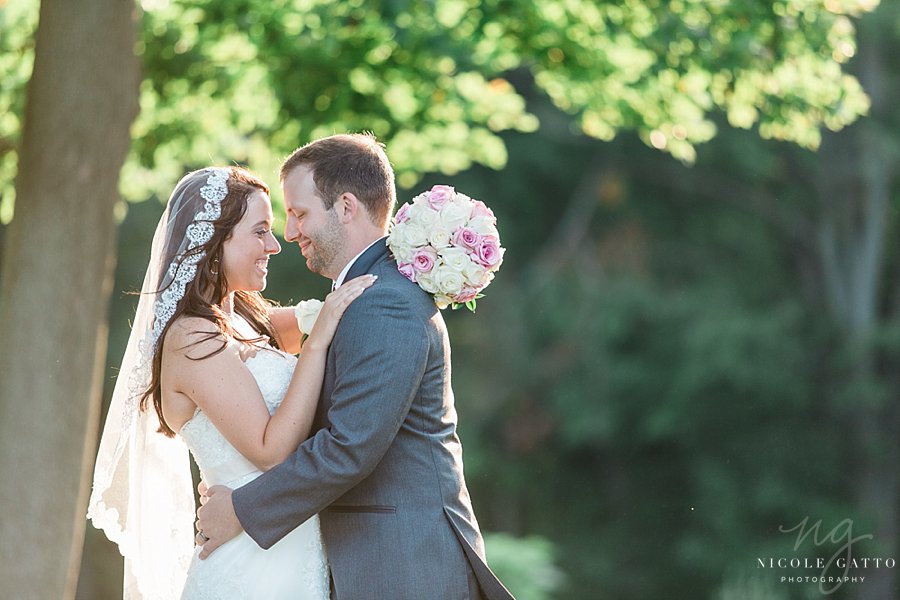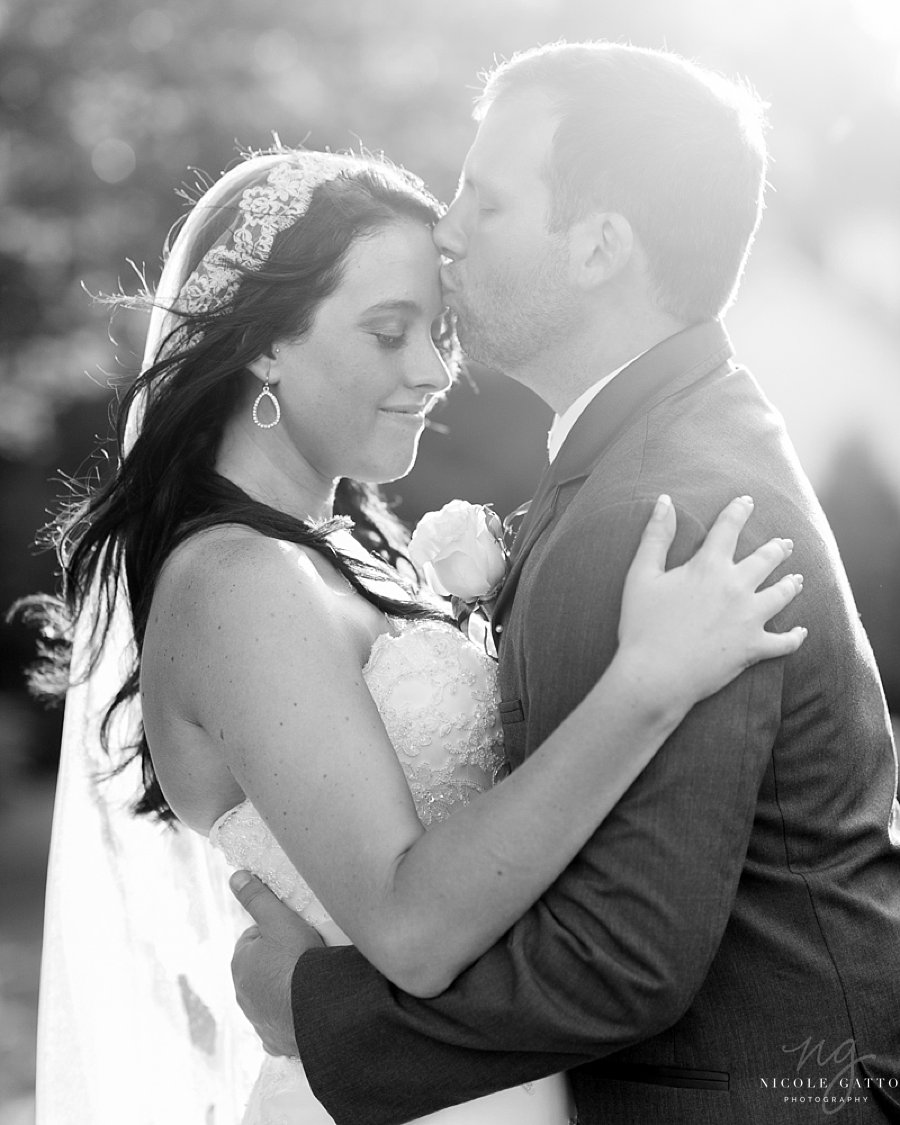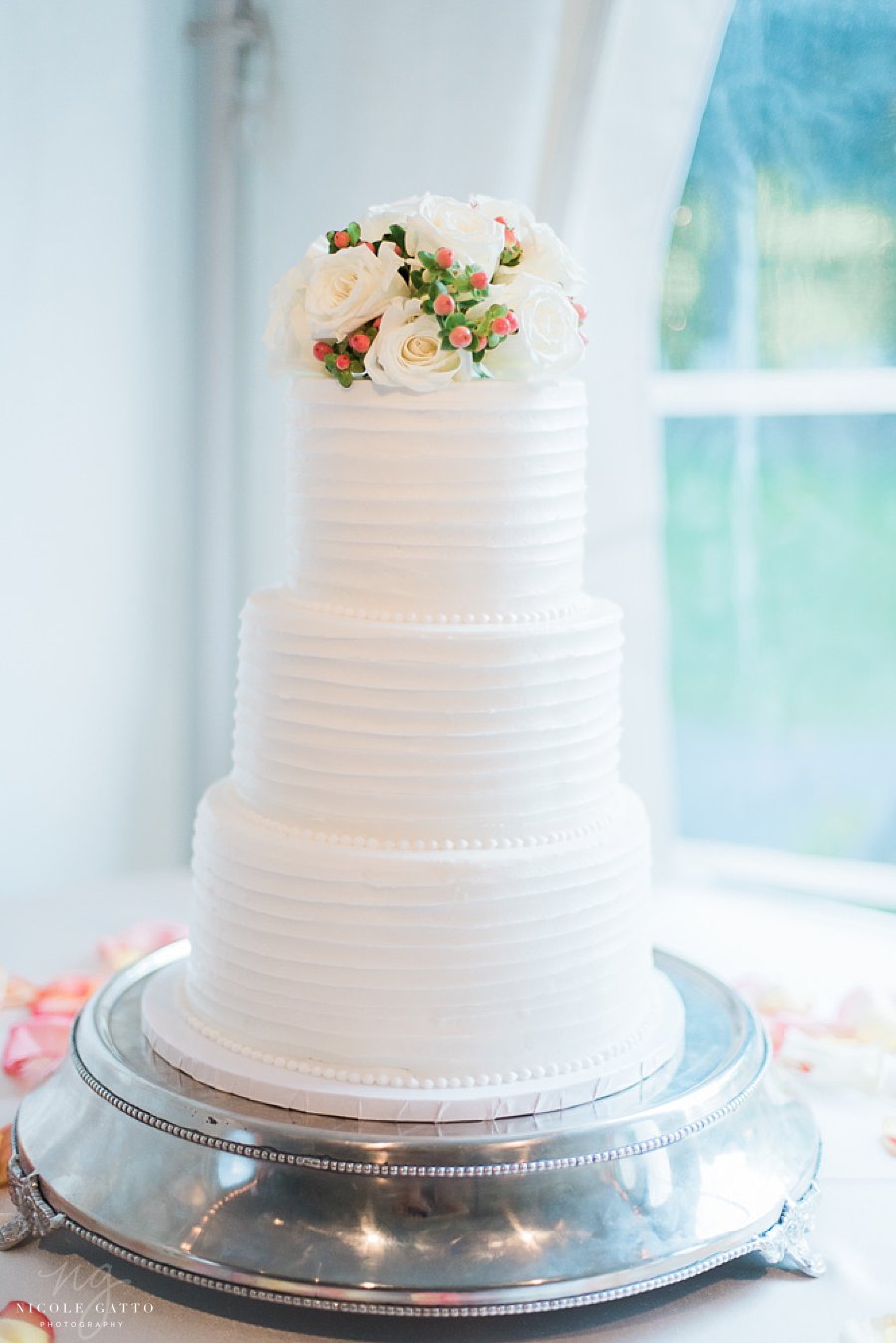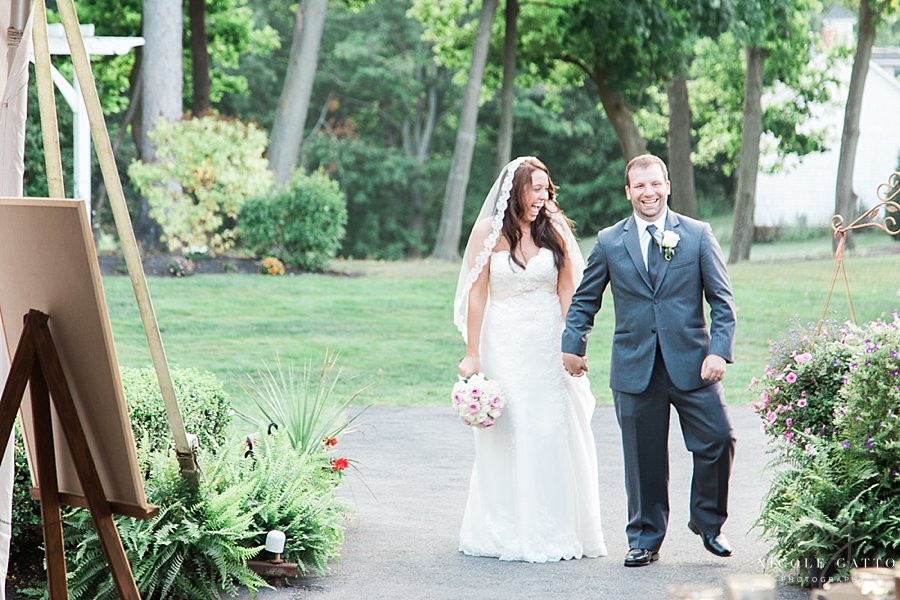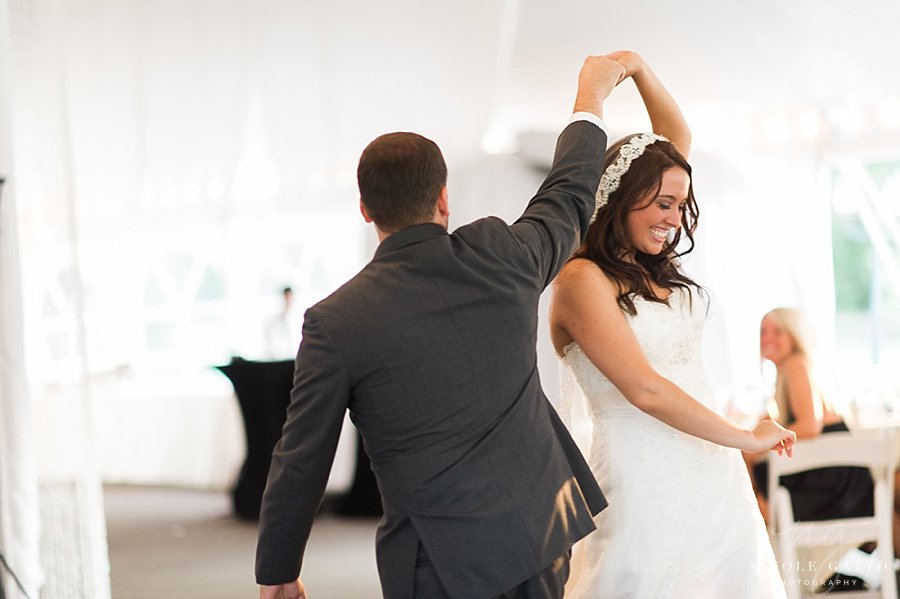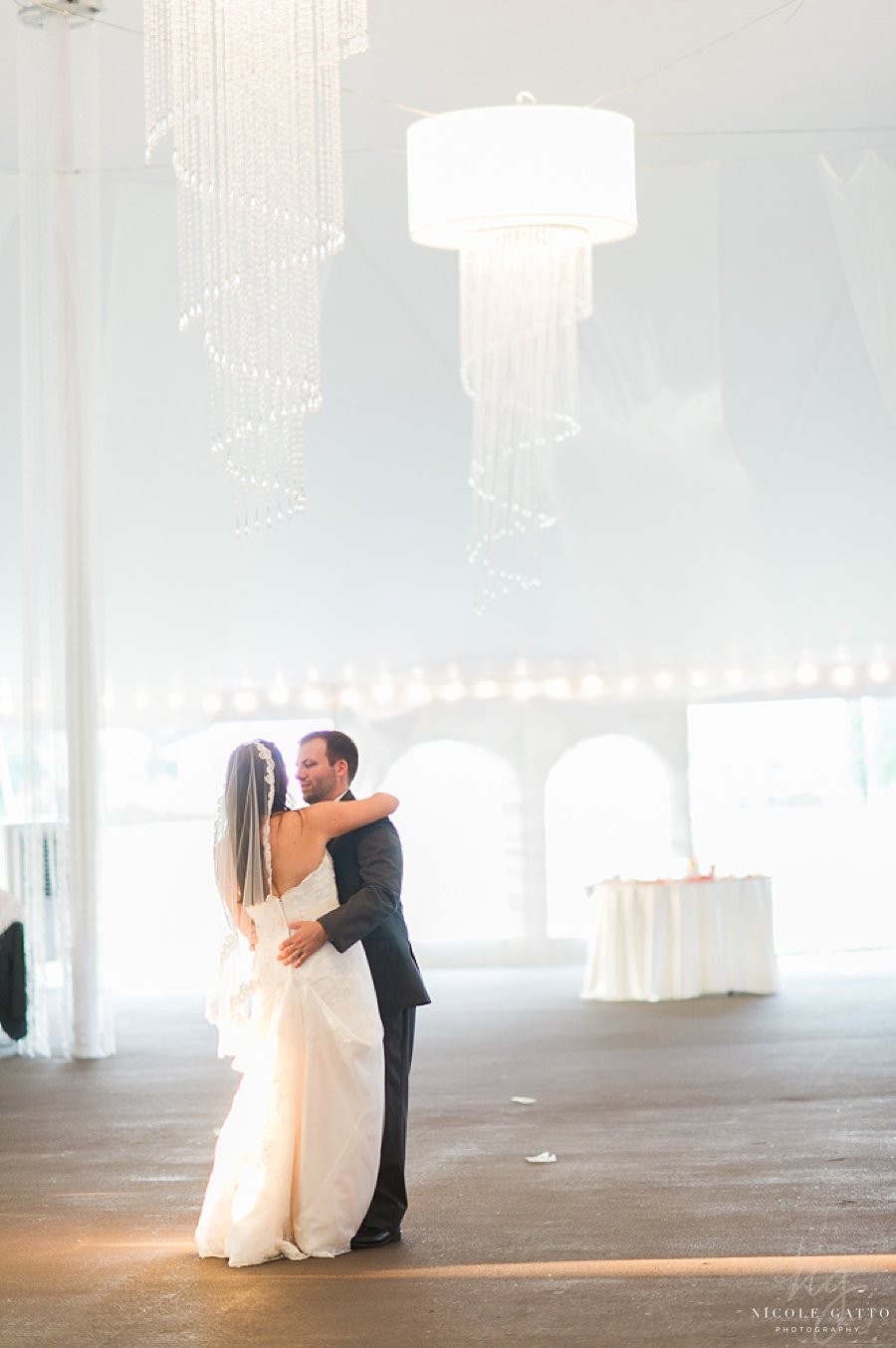 Want to chat about your wedding or engagement photography?  CLICK HERE to get in touch!!
To see more check out their wedding day SLIDESHOW HERE!!  Thank you for viewing Jeff and Pilar's Avanti Mansion wedding photos!
a big thank you to their wedding day vendors:
Hair and Makeup: MK Sumbrum at R Salon
Flowers: South End Floral 
Cake: Muscoreils
Venue: Avanti Mansion
Photographer: Nicole Gatto Photography